Signs of the Times for Fri, 03 Feb 2006

Sweeping anti-abortion laws proposed
UPI
Jan. 31, 2006 at 9:28AM
Legislators in at least five states are proposing bold anti-abortion measures as the Bush administration reshapes the U.S. Supreme Court, a report said.

With the goal of challenging the Roe vs. Wade ruling that ensured a woman's right to an abortion, lawmakers in Georgia, Indiana, Ohio, South Dakota and Tennessee propose banning all abortions except when the woman's life is in danger, Stateline.org reported.


The Hidden State Steps Forward
Jonathan Schell
When the New York Times revealed that George W. Bush had ordered the National Security Agency to wiretap the foreign calls of American citizens without seeking court permission, as is indisputably required by the Foreign Intelligence Surveillance Act (FISA), passed by Congress in 1978, he faced a decision. Would he deny the practice, or would he admit it? He admitted it. But instead of expressing regret, he took full ownership of the deed, stating that his order had been entirely justified, that he had in fact renewed it thirty times, that he would continue to renew it and--going even more boldly on the offensive--that those who had made his law-breaking known had committed a "shameful act."


Land of the McFree
Harry Wallop
Monday, January 30
Harry Wallop, the Daily Telegraph's retail correspondent, is immersing himself in McCulture after being invited to spend a few days at the global headquarters of McDonald's in Illinois


Female former postal worker kills six in rampage
31/01/2006 - 12:37:15
A female ex-postal worker opened fire at a mail processing plant (California), killing six people before committing suicide, authorities said early today.

One other person was listed in critical condition, authorities said.


Widow of Martin Luther King dies - report
31/01/2006 - 12:49:00
Coretta Scott King, the widow of civil rights leader Martin Luther King, has died, former mayor Andrew Young told NBC today. She was 78.


Justice in Vermont (With your Help)
Youngfoxredux
Kisses for Grandma Rosemarie

"A citizen in United States should never expect to gain justice through the judicial system. The system is so corrupted that in the rare case when justice prevails, it is not because of, but it is in spite of, the system."


Rosemarie Jackowski



We are posting this call to action today because a kind and decent woman needs your help. Rosemarie Jackowski is a 68-year-old grandmother/Air Force Veteran/writer/anti-war activist and an advocacy journalist living in Vermont.


UPS Driver Attacked By Middle School Students
Joanie Lum
CBS2 Chicago
Jan 30, 2006 5:59 pm US/Central

A Snapshot of the Right Wing Tactics
By M. Junaid Alam, WireTap. Posted January 30, 2006.


Arsenal Chief: 'Intruders' Likely Wildlife
By DANIEL CONNOLLY
Associated Press Writer
26/01/2006
LITTLE ROCK, Ark. (AP) -- A guard who reported a security breach inside the nation's second-largest chemical weapons depot may have mistaken wildlife for human intruders, authorities said Thursday.

The commander of the Pine Bluff Arsenal said officials combed the area but found no footprints or other evidence of human intruders.

"There's no doubt in my mind that the officer saw something, but it wasn't human," Col. Brian S. Lindamood said. "At this time I have no idea what it could be."

Lindamood said the officer was patrolling inside a 500-acre secure section of the arsenal where chemical weapons, including nerve agents, are stored.


Reforming the Democrats -- Or a Third Party?
by Bernard Weiner
The Crisis Papers
31 Jan 06
The Democratic Party, with its current cast of characters in charge, has refused time after time to stand up and fight for its underlying principles. Its recent incoherent or wimpy positions on the Iraq War, electoral fraud and the Alito nomination make clear that it's stuck in a self-destructive rut and isn't terribly eager (or can't figure out how) to climb out of it.

As I see it, we have two options in dealing with this deficient, bumbling, weak-kneed crew. 1) We get rid of them, work to take over the party from the grassroots up (similar to what the Republicans did after the Goldwater debacle of '64), and eventually bring some coherence and dynamic initiatives back into the party. Or, 2) We give up on the Democrats as an embarrassing joke, and begin thinking seriously about joining with others, similarly disenchanted with the political choices offerred, and found a viable third party.


Plane Crash in Suburban Chicago Kills 4
By KAREN HAWKINS
Associated Press
Tue Jan 31, 12:41 AM ET
Have a question or comment about the Signs page? Discuss it on the Signs of the Times news forum with the Signs Team.
Some icons appearing on this site were taken from the Crystal Package by Evarldo

Remember, we need your help to collect information on what is going on in your part of the world!
Send your article suggestions to:

---
Fair Use Policy
Contact Webmaster at signs-of-the-times.org
Cassiopaean materials Copyright ©1994-2014 Arkadiusz Jadczyk and Laura Knight-Jadczyk. All rights reserved. "Cassiopaea, Cassiopaean, Cassiopaeans," is a registered trademark of Arkadiusz Jadczyk and Laura Knight-Jadczyk.
Letters addressed to Cassiopaea, Quantum Future School, Ark or Laura, become the property of Arkadiusz Jadczyk and Laura Knight-Jadczyk
Republication and re-dissemination of our copyrighted material in any manner is expressly prohibited without prior written consent.

Signs Editorials By Author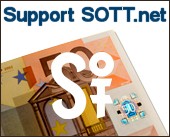 ---
Donate once - or every month!
Just click "Subscribe"!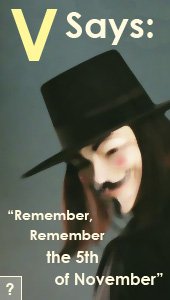 by a QFS member
Seen by over 1 BILLION people!
Books by Signs of the Times
Books by Red Pill Press