Signs of the Times for Fri, 03 Feb 2006

Bush is "deeply concerned" about Iran
www.chinaview.cn 2006-01-24 06:07:25
WASHINGTON, Jan. 23 (Xinhua) -- U.S. President George W. Bush said on Monday that he is deeply concerned about Iran and the United States would defend Israel against any Iranian threat.

"I am deeply concerned about Iran, as should a lot of people be concerned about Iran," Bush said during a speech in Manhattan, Kansas.


Bolton: Bush won't tolerate nuclear Iran
By HERB KEINON
Jerusalem Post
24 Jan 06
US President George W. Bush will not accept a nuclear Iran, John Bolton, the US ambassador to the United Nations, said Monday.

Bolton, speaking from New York via video hook-up to the Interdisciplinary Center's Herzliya Conference, said that Bush was determined to pursue the issue through peaceful and diplomatic means, "but has made clear that a nuclear Iran is not acceptable."

According to Bolton, Bush worries that a nuclear-equipped Iran under its current leadership could well engage in a nuclear holocaust, "and that is just not something he is going to accept."


German, French pair get 18 months in Iran jail
AFP
24 Jan 06
An Iranian court has jailed two men from France and Germany for 18 months for illegally entering the Islamic republic's Gulf waters, as the government insisted the case was not linked to mounting tensions with Europe.

"The verdict is imprisonment. They also face another accusation," judiciary spokesman and Justice Minister Jamal Karimi-Rad told reporters Tuesday. The nature of the other charge was not made clear. ...

The jail term is another diplomatic headache for France and Germany, whose relations with Iran are deteriorating due to tensions over the clerical regime's nuclear programme.


Just How Dumb Do They Think We Are? Cheney's War Workshop Plots Another Attack
By PAUL CRAIG ROBERTS
24 Jan 06
The best way to ensure US defeat in Iraq is to attack Iran.

Would Bush and the neocons accept embarrassing defeat or would they escalate the conflict?

Would a sane government pursue a policy that has no favorable outcome?

Is there no one in the Republican or Democratic parties who is capable of intelligent leadership? How many more Americans and Muslims are going to pay for Bush's insane policy with their lives, arms, legs, and eyes? How stupid are the American people?


More Bricks in the Road Leading to an Iran Attack
Kurt Nimmo
January 23rd 2006
It may prove to be a minor propaganda victory in March when Israel—or rather the neocon infested Pentagon, not much difference—finally attacks: "Iran put a human shield of 1000 athletes around a key nuclear plant yesterday after Israel indicated it could launch strikes to stop the Islamic state building nuclear weapons," reports the Courier-Mail. "Since we have reached this technology indigenously and with our own scientists, we will safeguard it at any cost," facility director Behrouz Samani declared.

Of course, the Straussian neocons and their Jabotinsky-Likudite kinsmen could give a whit less about a thousand Iranian athletes (both men and women of all ages) and it may even be argued—considering how many Muslims they have slaughtered over the years—they would relish such a merciless blood fest.


Rove's Early Warning
By E. J. Dionne Jr.
Washington Post
January 24, 2006; Page A17
What Democrats should have learned is that they cannot evade the security debate. They must challenge the terms under which Rove and Bush would conduct it. Imagine, for example, directly taking on that line about Sept. 11. Does having a "post-9/11 worldview" mean allowing Bush to do absolutely anything he wants, any time he wants, without having to answer to the courts, Congress or the public? Most Americans -- including a lot of libertarian-leaning Republicans -- reject such an anti-constitutional view of presidential power. If Democrats aren't willing to take on this issue, what's the point of being an opposition party?


General Hayden is either incompetent or a liar
by Kristen Breitweiser, Patty Casazza, Monica Gabrielle, Mindy Kleinberg
Statement of September 11th Advocates Regarding NSA Domestic Surveillance
January 24, 2006
Once again, we encourage President Bush, Vice President Cheney, Former President Bush, Attorney General Gonzales and General Hayden – all of whom were recently on TV spouting utter nonsense to the American people regarding the need and justification for this illegal program – to review the findings of facts and conclusions held by the Joint Inquiry of Congress and the 9/11 Commission. As such, their recent statements to the press regarding the need and justification for the current illegal NSA surveillance program can only be perceived as a deliberate attempt to grossly mislead the American public.


Even Washington 'Embarrassed' By Chirac's Nuclear Talk
EDITORIAL
NRC Handelsblad
Translated By Jan de Nijs
January 23, 2005
Comments by French President Jacques Chirac last week appearing to threaten the first use of nuclear weapons in the case of a terrorist attack against France is out of step with 'civilized nations.' Saying that this would mean 'an incredible change in direction,' this editorial from NRC Handelsblad of The Netherlands warns that Chirac's comments have 'deeply offended' the E.U. and NATO, and even embarrassed the 'blunt' Americans.


Nuclear Chirac Goes George Bush One Better
Tehran Times Staff Writer
January 23, 2005
With the French people beginning to question the billions being spent on nuclear weapons, President Jacques Chirac has taken a page out of George W. Bush's book, rewriting French military doctrine and threatening terrorists with nukes. In this ironic article from Iran's State-controlled Tehran Times, the Iranian regime charges France with being Washington's 'client State' and making the 'unthinkable' quite possible.


President Hu urges enhanced anti-terror efforts
www.chinaview.cn 2006-01-24 01:31:14
BEIJING, Jan. 23 (Xinhuanet) -- Chinese President Hu Jintao on Monday called for enhanced anti-terrorism efforts to maintain national security and social stability.

After watching an anti-terror drill dubbed Great Wall No. 2 in the national anti-terror headquarters, Hu said international terrorist activities have posed a great threat to world peace and security, and China is also faced with the threat of terrorism.

Have a question or comment about the Signs page? Discuss it on the Signs of the Times news forum with the Signs Team.
Some icons appearing on this site were taken from the Crystal Package by Evarldo

Remember, we need your help to collect information on what is going on in your part of the world!
Send your article suggestions to:

---
Fair Use Policy
Contact Webmaster at signs-of-the-times.org
Cassiopaean materials Copyright ©1994-2014 Arkadiusz Jadczyk and Laura Knight-Jadczyk. All rights reserved. "Cassiopaea, Cassiopaean, Cassiopaeans," is a registered trademark of Arkadiusz Jadczyk and Laura Knight-Jadczyk.
Letters addressed to Cassiopaea, Quantum Future School, Ark or Laura, become the property of Arkadiusz Jadczyk and Laura Knight-Jadczyk
Republication and re-dissemination of our copyrighted material in any manner is expressly prohibited without prior written consent.

Signs Editorials By Author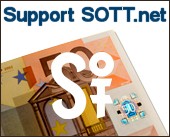 ---
Donate once - or every month!
Just click "Subscribe"!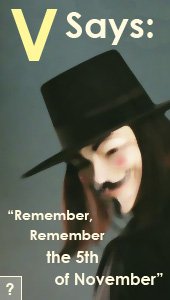 by a QFS member
Seen by over 1 BILLION people!
Books by Signs of the Times
Books by Red Pill Press