Signs of the Times for Tue, 24 Jan 2006
By NICHOLAS D. KRISTOF
Published: January 22, 2006
Historians will look back in puzzlement at the way our 21st century world tolerates the slavery of more than a million children in brothels around the world.

India alone may have half a million children in its brothels, more than any other country in the world. Visit the brothel district in almost any city in India, and you can meet 14-year-old girls who have been kidnapped off the street, or drugged, or offered jobs as maids, and then sold into a world that they often escape only by dying of AIDS.

Tuesday 24 January 2006, 0:13 Makka Time, 21:13 GMT
Last Updated Tue, 24 Jan 2006 03:05:29 EST
CBC News
Conservative Leader Stephen Harper, Canada's next prime minister, pledged to work with all parties in the next Parliament after Canadians elected a Tory minority government Monday, ending a 12-year reign of Liberal rule.

"Tonight friends, our great country has voted for change. And Canadians have asked our party to take the lead in delivering that change," Harper told supporters in Calgary.

Harper acknowledged that Canadians have not given any one party a majority and have asked all parties to work together.

www.chinaview.cn 2006-01-24 18:33:31
JERUSALEM, Jan. 24 (Xinhuanet) -- Doctors treating Israeli Prime Minister Ariel Sharon have concealed his real health condition following his first stroke, local newspaper Ha'aretz reported on Tuesday.

Sharon was suffering from cardiac and cerebral diseases that doctors kept from the public since he suffered from the first stroke on Dec. 18, 2005, said the report.

The general medical condition of the 77-year-old was more critical than his doctors and advisers have revealed, the report added.

Monday 23 January 2006, 21:59 Makka Time, 18:59 GMT
Ford Motor, the US car manufacturer, will eliminate 25,000 to 30,000 jobs and close 14 plants in North America to try to stem big losses in its operations.

The facilities, including seven vehicle assembly plants, will cease production by 2012.

Ford said on Monday it hoped that its plan would restore profitability in North America by 2008 and save of $6 billion in costs by 2010.

www.chinaview.cn 2006-01-24 09:57:19
BEIJING, Jan. 24 (Xinhuanet) -- Airbus is considering to build a final assembly line for single-aisle aircraft in China this year, the European aviation giant has said.

It is working on a feasibility study with China's government departments and some companies, Beijing-based China Daily cited Gustav Humbert, Airbus President and Chief Executive Officer, as reporting Tuesday.

Humbert said that Airbus is expected to make the decision on building the assembly line plant in China in the middle of this year, if everything goes well.

www.chinaview.cn 2006-01-24 21:04:47
BRUSSELS, Jan. 24 (Xinhuanet) -- One in every five Dutch bosses employed illegal workers at some point during 2004-2005, a government-sanctioned survey revealed.

The construction industry had the highest rate of illegal labor use, with 28 percent of employers hiring workers without relevant work permits, according to the survey by research bureau Regioplan, Dutch media reported on Tuesday.

The catering sector followed with 23 percent of employers admitting to employing illegal labor and agriculture and horticulture were in third place with 20 percent.

The study showed that 40 percent of the illegal workers came from the new member states of the European Union (EU).

www.chinaview.cn 2006-01-24 19:48:12
JOHANNESBURG, Jan. 24 (Xinhuanet) -- Multinational companies played a key role in the way apartheid occurred, lawyers for victims of apartheid claimed in papers before a New York appeal court on Tuesday.

Lawyers for the 87 plaintiffs were on Tuesday presenting oral argument in court, pleading their case for reparations from 23 corporations.

Quoting former South African finance minister Owen Horwood, the appellant's papers read: "The story of economic development of this country (South Africa) is intimately bound up with foreign capital, technology and expertise."

24/ 01/ 2006
RIA Novosti,
Yelena Orekhova
MOSCOW, January 24 (RIA Novosti, Yelena Orekhova) - The U.S. dollar nose-dived against the ruble on the Moscow Inter-Bank Currency Exchange Tuesday to the level registered in late 2000.

The dollar's swift fall to 27.9898 rubles to the dollar in Tuesday's trading pushed the U.S. currency back to the level registered in December 2000 when the dollar/ruble rate was about 27.93-27.97. Since the start of 2006, the greenback has lost almost 50 kopecks, Russian forex experts said.

Created: 24.01.2006 12:00 MSK (GMT +3)
MosNews
A Ukrainian Naftogaz official has admitted Kiev has been withholding some Russian natural gas exports meant for customers in Europe, where several countries have reported falls in gas supplies amid a severe cold weather snap.

"We have in fact allowed the withholding of gas in excess of the contract during the past day," an official with Ukraine's state-owned energy company, who wished to remain anonymous, told AFP.

However, he declined to say how much gas Ukraine — which transports the vast majority of Russian gas exports to Europe — was using over and above its agreed contract with Moscow.

"But we are certain that according to monthly totals, Ukraine will withhold exactly the volume agreed with Gazprom," the official said.

Earlier, a spokesman for Ukraine's Prime Minister Yury Yekhanurov denied charges by Russia's state-owned Gazprom giant that Kiev was withholding European supplies.

Staff and agencies
Tuesday January 24, 2006
Tributes have been paid to the influential Muslim cleric, Dr Zaki Badawi, who died this morning.

Dr Badawi, 83, was a leading figure who called for the Muslim community to integrate fully into British life.

The director of the human rights group Liberty, Shami Chakrabarti, said Dr Badawi had "provided unique leadership in a world gone mad".

An imam of the London Regent's Park mosque, principal of the Muslim College in London and chairman of the Council of Mosques and Imams, he had forged close ties with Jewish and Christian leaders.

The Prince of Wales, who became friends with Dr Badawi through his interest in Islam, said the cleric's death was both a personal loss and a "devastating blow" to the country.

Agencies
Tuesday January 24, 2006
Kuwait today became the first Gulf state to remove its ruler through the consitutional processes as its emir of little more than a week was ousted by MPs.

Sheikh Saad al-Abdullah al-Sabah was proclaimed emir last Sunday but the succession prompted a leadership crisis because the 76-year-old was considered to ill to take the 30-word oath of succession.

The Kuwaiti parliament today voted to hand temporary power to the prime minister, Sheikh Sabah al-Ahmed al-Sabah, the half-brother of Sheikh Jaber, the previous ruler, and he was later appointed emir by the cabinet.

Monday 23 January 2006, 0:01 Makka Time, 21:01 GMT
Morales has pledged to redistribute more wealth to the poor

Evo Morales has been sworn in as the first indigenous leader of Bolivia, South America's poorest nation, and promised to end 500 years of injustice and inequality.

Along with Bolivian politicians, invited dignitaries and guests from around the world attended the ceremony on Sunday including 11 presidents and government leaders from Latin America and Europe.

Among those present at the ceremony in Parliament were Hugo Chavez, Venezuela's president and Luiz Inacio Lula da Silva, the president of Brazil.

The United States, which fears Morales for his reforming agenda through which he aims to end discrimination and inequality, sent Tom Shannon, a low-level diplomat.

AFP
25 Jan 06
Rescuers scoured mangled wreckage for survivors as police detained the driver of a train that plummeted into a rocky ravine in Montenegro, killing at least 45 passengers and injuring almost 200.

Emergency workers pulled out the body of a woman from the crumpled passenger train, which derailed Monday and careened at least 30 metres (100 feet) into a gorge at Bioce, near the Montenegrin capital Podgorica.

Have a question or comment about the Signs page? Discuss it here with the Sign's team.
---
Fair Use Policy
Contact Webmaster at signs-of-the-times.org
Cassiopaean materials Copyright ©1994-2014 Arkadiusz Jadczyk and Laura Knight-Jadczyk. All rights reserved. "Cassiopaea, Cassiopaean, Cassiopaeans," is a registered trademark of Arkadiusz Jadczyk and Laura Knight-Jadczyk.
Letters addressed to Cassiopaea, Quantum Future School, Ark or Laura, become the property of Arkadiusz Jadczyk and Laura Knight-Jadczyk
Republication and re-dissemination of our copyrighted material in any manner is expressly prohibited without prior written consent.

Signs Editorials By Author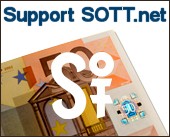 ---
Donate once - or every month!
Just click "Subscribe"!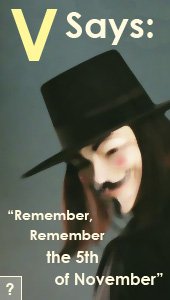 by a QFS member
Seen by over 1 BILLION people!
Books by Signs of the Times
Books by Red Pill Press