Printer Friendly Version
New Page! Translations from other sites
New Travel Log! The Quantum Future Group Goes to Rennes-le-Chateau
New Article! Fallen Stars
Pentagon Strike Flash Presentation by a QFS member
New Publication! 'The Wave' finally in book form!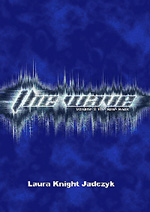 The Wave: 4 Volume Set
Volume 2
by Laura Knight-Jadczyk
With a new introduction by the author and never before published, UNEDITED sessions and extensive previously unpublished details, at long last, Laura Knight-Jadczyk's vastly popular series The Wave is available as a Deluxe four book set. Each of the four volumes include all of the original illustrations and many NEW illustrations with each copy comprising approximately 300 pages.
The Wave is an exquisitely written first-person account of Laura's initiation at the hands of the Cassiopaeans and demonstrates the unique nature of the Cassiopaean Experiment.
---
Picture of the Day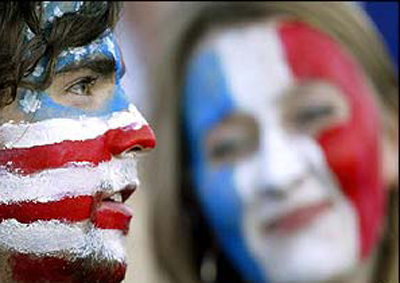 French Journalists Chesnot and Malbrunot Released
SOTT Analysis
December 23, 2004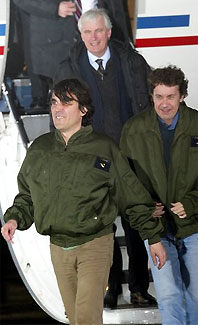 After watching the coverage of the release of Christian Chesnot, journalist with Radio France International, and Georges Malbrunot, journalist with Le Figaro, on television last night, we went to the web to see how it was being reported elsewhere. Taking CNN as our representative US news site, we went to the International version where the headline was on page one. Fine. But how was the news playing out in the US? On the CNN US site, there was nothing on page one. Clicking into world news, it was the lead story, but nothing on page one. On Fox, nothing. We would have been surprised if it was otherwise. However, a search on the names of the journalists comes up with the Associated Press feed from Paris which ends with this:
However, analyst Francois Gere said the hostages were released because they were journalists — not because they were French.

"Their status as members of the press certainly had an impact — much more important than their nationality," Gere, who heads the French Institute of Strategic Analysis, said by telephone.
If this is so, then why was Italian journalist Enzo Baldoni killed on the same farm where Malbrunot and Chesnot were held during part of their captivity?
We have translated and compiled the statements of the two journalists as reported in various French and international papers.
Georges Malbrunot: We are well, we lived a difficult experience, at times very difficult, we didn't lose hope, we had confidence in the efforts of the French authorities […] We managed to speak with the kidnappers in Arab which lessened the tension at times. We held up because there was no other solution. When you are a hostage you must hold up and tell yourself that each day that passes brings you closer to the end. You must be Cartesian and humble.
The liberation went well, a little unexpected because we expected a liberation with perhaps more organisation. A liberation is always difficult. […] When I got out of the trunk of a Mercedes, I saw the tricolour seal three metres away, I said to myself 'It's over.'"
[...] But we are very glad to be home. When you are a hostage, you don't know what is going to happen. You can be killed, you can be held for two weeks, six months, two years.
[...] We are happy to be here because when you are a hostage you do not know whether your release will be tomorrow. You can be released; you can be killed; you can wait for two weeks; you can wait for six months; you can wait for two years -there is pressure.
It is a very tough situation when you are surrounded by people with guns, masks.
Christian Chesnot The conditions were relatively good because we were not mistreated, we were in five houses, in the beginning it was a bit Spartan because we were on a farm (…) south of Baghdad where they received all the prisoners they caught on the roads […]. During two weeks it was a fairly tight diet, we made several videotapes, we understood that the kidnappers didn't want to kill us right away, we started a dialogue. After, they moved us to a house not far from Baghdad, and they said, 'We will treat you well, we give you some shampoo', we could take a shower, breath a bit. They fed us, the tension dropped, they told us 'Be patient, we will try to contact the French authorities'.
Malbrunot: "Two days later we were interrogated by the leaders of their internal intelligence service, the Islamic Army of Iraq, a Salafist movement , that had a certain number of enemies that they listed. We told them that we were not among these enemies, that we were not Americans, that we were not collaborators with the Americans. Right away we played the 'French journalist' card. 'France has no troops, no entrepreneurs in Iraq. France was against the war, has a strong position against the occupation, so we understand the resistance. From the moment when there is an illegal occupation, there is resistance.' […] That allowed us to show that we were not pro-American.
From that, they did their work of verification. They told us 'An Islamic tribunal will rule on your fate' […] After that, it got complicated, there must have been divisions. They told us after six days that we would be liberated at nightfall. We waited. We were not freed.
The next day I said to Mohammad, our driver, and to Christian "and if they raise the question of the veil in France?". During one of our moves, one of the kidnappers insulted the president of the Republic about the hidjab. That came back to me. I had the feeling that they were a little bit crafty. After that it got complicated. […] There was another false liberation on September 22, because of, it seems, imposters and egomaniacs in France. I am scandalised by the behaviour of the person to whom you refer. It is playing with the lives of two compatriots, which merits nothing but contempt.
Chesnnot: November 8, one of the leaders arrived, not looking very happy. He said that our situation was critical, that the French were stubborn, that our lives were in danger. "Try to convince your government to do something, to find a solution." So, effectively, there it was a bit difficult psychologically, because for a month we had the perspective of liberation and suddenly the tone changed completely.
Malbrunot: We were not in Fallujah. We were in Latifiya, near Abu Ghraib, in a suburb of Baghdad. Then they moved us to the north, and we came back. The displacements were a test because they bound us, they covered our eyes, they laid us down in a sort of carton casket in the back of a GMC with blankets over us.
Finally we got used to it, we remained impassive. We waited to arrive. We moved a lot. There were bombardments twice while we were hidden […] We felt they were worried about our security, they moved us elsewhere.
Chesnot: An Italian journalist [Enzo Baldoni] was killed on the same farm as us. Now it is becoming a great risk for journalists to work in Iraq.
Malbrunot: They didn't beat us. There were no simulations of executions. They had the impression of having taken a big fish, a good fish, and they wanted to use it.
Now that the two journalists are free, the debate appears to be turning to the question of whether or not the French government paid a ransom to the kidnappers. The official story is that there was never any demand for a ransom, much to their astonishment. No demand made the negotiations more difficult because the French intelligence service handling the contacts didn't understand what the kidnappers wanted.
French Defense Minister Michèle Alliot-Marie, when asked by the anchor of the news on France 2 TV if the government would admit to paying a ransom, responded "Why would we hide it? Who'd see anything wrong with that?"
It was noted in some reports that France had worked very hard to get the support of other Arab states. The only one which didn't give its support was Syria, the country that backed the plan by Deputy Julia, the man denounced by Malbrunot. There were also reports that Julia, who was working with a member of the former Foucart network, had been supported by Ivory Coast president Laurent Gbagbo and that the plane used by Julia was linked in some way to Israel.

I can't see anything but racism in the discourse of either side in this court case in Haifa, which is considering whether a Palestinian group in the city has affinities to Hamas.
"The Arab mentality is made of "a sense of being a victim," "pathological anti-Semitism," and "a tendency to live in a world of illusions," said Prof. Rafi Israeli, a lecturer in Middle Eastern studies at Hebrew University, on the witness stand Wednesday, adding that the Arabs neglect sanitation in their communities. "Most of the Arab villages are dirtier, physically - it's a fact," he said . . . During cross-examination Wednesday, Israeli was asked to respond to questions on a number of issues concerning his viewpoint on the Arabs in Israel, Islam in general, and the sketch he offered of the nature of "the Arab mentality." The cross-examination, handled by attorneys Avigdor Feldman and Riad Anis, focused on the opinion Israeli wrote for the prosecution and, primarily, on quotes from a book he published in 2002 in which he describes Israel's Arabs as a fifth column "that sucks on the udders of the country." . . . Wednesday in the witness box, Israeli reiterated that the Arabs were "a burden on the state."
The leader of the group against which Israeli was testifying called him a "worm of his people" and a "Nazi."
I was just trying to imagine a US court case against a member of an American racial minority, in which the witness for the prosecution was a professor from Harvard. Let's say he alleged that:
*The mentality of X is characterized by the "sense of being a victim"
*and "pathological dislike of outsiders"
*and "a tendency to live in a world of illusions,"
*and who then alleged that X are unsanitary
*and "their neighborhoods are dirtier, that's a fact" than WASP neighborhoods.
*And then the good professor alleges that they are parasites on America
I can't imagine a US court judge allowing this sort of testimony, not against an individual but against an entire ethnic group (and allowing it to be termed "expert testimoney"!) Well, of course such things happened in the Jim Crow South, but is that really the sort of society Israelis want for their future?
You can see why the Likudniks have been after me lately, since most of them privately share Professor Israeli's views of the Arabs, and what better way to forestall the charge of racism on their part than to attempt to create the impression that their critic is the racist for daring to question them on this?
The far rightwing militant settlers in Gaza and the West Bank are engaging in all sorts of theatrics to keep their stolen land. That they would have the bad taste to wear orange stars of David so as to compare themselves to the victims of the Holocaust is not surprising. Mordechai Kedar, a brave man, dared actually say it: ' "But Mordechai Kedar, a senior research associate at Bar-Ilan University's Begin-Sadat Center for Strategic Studies, said "there are lunatics in the settlements who would act with no restrictions. … Lunatics don't always obey orders and act even against their own interests." He said that many of the settlers "serve in the army and have access to weapons, and I'm afraid that some people will not hesitate to use them against the police and army that come to evacuate them." ' It should be remembered that most of the settlers also believe it is all right to expropriate land from those fantasizing, dirty, xenophobic, paranoid Arabs of whom Dr. Israeli spoke. And that the extremist Israeli colonialists are supported at least indirectly by US taxpayer dollars to make enemies for the US in the Muslim world.
BAGHDAD - The Iraqi city of Mosul was almost deserted on Wednesday, as the U.S. military shut down five bridges and cut off areas where insurgent attacks have been launched in the past.

The only movement was from tanks and armoured vehicles.
Residents of the city say they're nervous that Tuesday's attack, which claimed the lives of 22 people including 13 U.S. soldiers, could lead to repercussions against civilians.
Military authorities are investigating how the attack was carried out, with early indication being that it was carried out by a suicide bomber.
Along with the 22 killed, 69 were injured when the explosion tore through a dining tent at a military base in Mosul.
Gen. Richard Myers, the chairman of the U.S. Joint Chiefs of Staff, says military investigators are sifting through the rubble trying to determine just what happened.
"Investigators are about to conclude their look into the exact cause of the blast. At this point it looks like an improvised explosive device worn by an attacker," he said.

But it is still not clear how someone accessed a secure military base and was able to detonate the explosives in the middle of a crowded mess tent. [...]
Sources close to the Mujahideen report that yesterdays attack on the US base Camp Ghazlaani in Mosul netted significantly higher casualties than has been reported and that the attack was carried out by a Mujahideen martyr in a Mercedes truck who penetrated the base, not by rocket fire. [...]
US defence officials initially said the incident involved a number of rocket and mortar rounds fired at the base, but the top U.S. commander in northern Iraq later said a single massive explosion had taken place. The official story made no sense as we know from the many videos and reports from the Mujahideen, they do not fire just one rocket in an attack.
JUS has now learned from sources close to the Mujahideen that a Mercedes truck, loaded with 12 tons of explosives, drove into the base at approximately 12 noon Tuesday. Having penetrated the base without incident, the Iraqi bomber detonated his deadly payload. The massive car bomb hit the kitchen and dining areas of the base, igniting the facility in flames.
A US military statement initially said that 22 US soldiers were killed however that figure has since been lowered to 19. Very sanitized photos were quickly circulated by US officials however direct sources say that at least 160 US soldiers, Allawi soldiers and collaborators working at the base were killed in the martyrdom operation.
The photos circulating that US officials claim to be from the attack are said to be from a drill which would account for the bloodless and sanitized pictures. Even if the small number of casualties reported by the US were true, blood and carnage would be apparent.
Arab eyewitnesses inside the base also reported seeing the Mercedes truck explode and confirmed a very high number of casualties.
It is curious that while one of the most lethal attacks inside Iraq occurred yesterday on a very grand scale, news of the release to two French journalists was front and centre in mainstream news. Like the Margaret Hassan story, it appears this information was strategically released in order to lessen the real pain and suffering of Americans in Iraq and boost morale as the US further vows to defeat the "enemies of freedom".
It is even more curious that the US military was quick to release photographs of the attack, deviating from their policy of "out of sight, out of mind". Whether these photographs are staged or not staged, and regardless of the casualty numbers, releasing photographs so quickly is definitely out of pattern for the US military.
We conclude that this can only be for one of two reasons. The US may be planning a Fallujah style attack on Mosul, the third largest city in Iraq, that has been a huge headache for US forces and the location of many US casualties as it remains outside US control. Now that the destruction and savagery of Fallujah is becoming public, this may be pre-attack strategy to win public support for a similar invasion in Mosul. Alternately, with news now seeping its way to mainstream news that the US is not in control of Fallujah and continues to loose ground every day, releasing photos of the Mosul attack may be an effort to divert the publics attention from the heavy US losses than are occurring in Fallujah.
Either way, something is up. The US policy of covering up losses is widely known and to release visuals two days in advance of the Christian holiday of Christmas has some specific agenda to be sure.
Sources close to the Iraqi resistance indicate the attack on the US base Camp Ghazlaani in Mosul inflicted significantly higher casualties than officially claimed. Moreover, it appears that a suicide bomber used a Mercedes truck loaded with explosives to carry out the attack.
US forces in Iraq have so far acknowledged around 20 dead. However our source, who is in contact with the Iraqi resistance, writes that US casualties exceed 120. There is no way we can confirm this but point out that US officials consistently underestimate US casualties.
Arab eyewitnesses inside the base also reported seeing the Mercedes truck explode and confirmed a very high number of casualties.
Although US defence officials initially said the incident involved a number of rocket and mortar rounds fired at the base, a U.S. commander in northern Iraq later said a single massive explosion had taken place.
Mafkarat al-Islam reported that the 12-ton truck packed with explosives slammed into the dining hall on the base during a packed lunch.
The Mafkarat al-Islam reported that the suicide bomber was wearing the uniform of an Iraqi policeman when he drove the Mercedes truck through two barriers toward the mess hall.
Eyewitnesses said that the truck was going fast, about 120km per hour, when it crashed into the glass front of the mess hall and exploded, reducing the building to a burning ruin.
Some Iraqi and Lebanese translators who worked at the base reported that there were probably no fewer than 160 Americans at the time in the lunch room itself, in addition to those who would have been in the internet and telephone recreation rooms. Outside the building was a garden in which the soldiers would take breaks, lounge or write letters. Moreover, in this area troops would not have been wearing body armour, a factor that has significantly reduced the death toll elsewhere.
According to an Associated Press report, the US military is now investigating whether a bomb was planted at the mess, although as yet nobody in the military or the mainstream media has spoken of a truck bomb. Nonetheless, the fact that the US military now admits to investigating a bomb is another indication that the devastation was not the result of mortars or rockets but maybe the work of a suicide bomber.
As with so much modern journalism, the reader has to read news items critically to find the truth. For example Jeremy Redmon who was at the scene wrote a report entitled "Chaos Engulfs Mess-Hall Tent After Lunchtime Explosion", describing how hundreds of U.S. soldiers had just sat down for lunch when the giant tent that served as a mess hall was blasted open.
"The explosion knocked soldiers off their feet and out of their seats, and sprayed them with shrapnel. A fireball enveloped the roof, which was left with a gaping hole."
Note the singular "Explosion". Not a series of blasts but a single "fireball that enveloped the roof".
CONFIRMATION
Finally nearly more than 30 hours after the attack, Gen. Richard Myers, chairman of the Joint Chiefs of Staff, said that from investigations into Tuesday's blast: "it looks like it was an improvised explosive device worn by an attacker."
Again, only a partial acknowledgement of what happened. No mention of a truck bomb and if they can conceal that, what else can they hide?
Is there a reason the corporate media is ignoring reports that a truck loaded with explosives "inflicted significantly higher casualties than officially claimed" on the US base Camp Ghazlaani in Mosul? General Richard Myers told Times Online "it looks like it was an improvised explosive device worn by an attacker" that killed the 22 soldiers and contractors officially acknowledged. "We have had a suicide bomber, apparently, strap something to his body and go into the dining hall," Myers said. "We know how difficult this is, to prevent people bent on suicide."
Other reports, however, dispute this. "Sources close to the Iraqi resistance indicate the attack on the US base Camp Ghazlaani in Mosul inflicted significantly higher casualties than officially claimed," Truth Seeker reports. "Moreover, it appears that a suicide bomber used a Mercedes truck loaded with explosives to carry out the attack… Mafkarat al-Islam reported that the 12-ton truck packed with explosives slammed into the dining hall on the base during a packed lunch [and]… reported that the suicide bomber was wearing the uniform of an Iraqi policeman when he drove the Mercedes truck through two barriers toward the mess hall. Eyewitnesses said that the truck was going fast, about 120km per hour, when it crashed into the glass front of the mess hall and exploded, reducing the building to a burning ruin."
Myers and the Pentagon want you to believe that it was just plain darn luck that allowed a single "attacker" with "something" strapped to his body to kill 22 or more GIs and contractors during lunch at a supposedly heavily armed and guarded military base in Mosul. Here's what they don't want you to know: the Iraqi resistance has evolved to the point where it can breach security at a major U.S. military base with a 12-ton truck packed with explosives and kill dozens of Americans. It can target Green zone checkpoints with car bombs and mortars, and even brazenly hand-carry bombs into the most fortified section of Baghdad.
"We have no front lines, the front lines can be the dining hall, the mayor's office,'' Myers told Bloomberg. "They operate everywhere. It's going to be very tough. As this insurgency has changed and it's become more intense, and our resolve has to be all that much tougher."
I'm no military strategist—even so, it does not take a rocket scientist to conclude that if the resistance can target the U.S. military while it eats and catches R&R, Bush's "mission" is doomed. [...]
If the devastating explosion at Camp Ghazlaani demonstrates anything, it is that the U.S. military—with its bristling repository of high-tech armaments—is no longer capable of imposing its will on the third world (that is, short of nuking them) and is, as Mao Tse-tung wrote in 1956, truly a "paper tiger." As Mao saw it nearly fifty years ago, "U.S. imperialism is quite powerful, but in reality it isn't. It is very weak politically because it is divorced from the masses of the people and is disliked by everybody and by the American people too. In appearance it is very powerful but in reality it is nothing to be afraid of, it is a paper tiger. Outwardly a tiger, it is made of paper, unable to withstand the wind and the rain. I believe the United States is nothing but a paper tiger."
Mao, however, was wrong about the American people. At best, they are ambivalent about U.S. imperialism, that is if they know anything about it. Most Americans naively —as the result of lives spent under the spell of public education and mass media brainwashing— believe their government is attempting to do good in the world. Difficult as it will be to accept, the American people will acknowledge defeat in Iraq with the same degree of ambivalence they acknowledged the defeat in Vietnam, even though the corporate media and corporate publishers of history refuse to admit the United States experienced defeat in Vietnam (or will be in Iraq), setting the country up for the next clique of power-mad rulers—neocon, neoliberal, or otherwise—who will attempt to force their will on the world.
Fortunately for the world—but not the American people—there will not be a next time. As it now stands, the U.S. economy is in tatters, propped up for the moment by foreign investors. Soon enough, the whole house of cards will come tumbling down, taking with it the massive burden of the military-industrial complex. Americans may be impoverished in large numbers, experiencing economic decline worse than that suffered during the so-called Great Depression, but for the world this will translate into peace, or at least the realization that the U.S. military leviathan will no longer bomb its cities and kill millions of its people. It is an unwritten part of American history that revolution was near at hand during the last depression (read Howard Zinn's A People's History of the United States). Is it possible the American people will get it right this time? Or will they be fooled once again?
At least 19 American soldiers were killed in the deadliest single incident involving US troops in Iraq when their base in the turbulent northern city of Mosul came under attack yesterday. Three other people also died and some 60, among them civilian contractors, were wounded.
NOTE: This will be the sole news story for the BTHN site for December 22. It's time for us to say something again. This attack can not simply be laid at the feet of some shadowy group that the prostrated press calls Ansar al-Sunna. If such a group exists, it is a secondary symptom. The disease is in Washington DC. It is called empire building, and it is an activity that requires bodies – lots of bodies. Dead bodies, dead grown people's bodies, and children's bodies. The bodies of the tortured and imprisoned. The bodies full of radioactive toxins. The bodies without arms and legs and genitals and eyes. The bodies of those who are racked with sobbing in uncontrollable grief. The bodies of the humiliated. The bodies of the terrified. The bodies that are burning with their unanswered pain and rage. And the bodies that ambulate normally and conceal the madness growing within.
So yesterday the Bush administration collected a few more dead bodies – 19 of them American soldiers' bodies, but a few other dead ones as well – and a lot more broken ones. They collected thousands of bodies in Fallujah, and they have collected hundreds of thousands of them in Iraq and elsewhere. Today, I will appeal again to George W. Bush and Dick Cheney and Donald Rumsfeld and Colin Powell and Karl Rove and Condi Rice and every cheap careerist chickenshit member of Congress that authorized this war… you all go on over there. Go on. Take that puppet-thug Allawi with you, and strap on your body armor, and walk out into the streets. Lock and load, and walk right out into the streets of Baghdad and show everyone what a bunch of bad-asses you all are. Go out there yourselves and face the rage you have engendered in this broken nation with your lies and your bombs and your bullets and your round-ups and your prisons. Get out of your limos and posh offices and see the world. Please. Go enter the world that you have made. I beg you. Go.
A US company has become the first big contractor to pull out of Iraq because of worsening security as Americans reel from the deadliest attack on US forces in the country since the war began.
Contrack said it had ended its $US325 million contract to rebuild Iraq's transport system because of skyrocketing security costs. Its decision has deepened fears it is just the first of a flood of withdrawals that will cripple Iraqi reconstruction. [...]
Contrack's president, Karim Camel-Toueg, said Contrack had told the Government last month it was pulling out because it had "reached a point where our costs were getting to be prohibitive".
The Pentagon said the withdrawal was "not a terrible loss".
Contrack workers have been the victims of increasing assaults in recent months and gunmen attacked the firm's Baghdad headquarters in October. Earlier in the year rebels kidnapped a Contrack driver and dumped his body outside one of Contrack's construction sites with five bullet holes to the head. A note found on his body said "collaborator".
Halliburton, the largest contractor in Iraq and one of Contrack's partners in the transport contract, said seven of its employees and subcontractors were injured in the Mosul attack.
While a few companies and non-profit groups have pulled out of contracts in Iraq because of security concerns, Contrack's is by far the largest to be cancelled. There are fears that the pullout is the start of a flood and will discourage others from signing up.
One reconstruction expert, Michael O'Hanlon, said: "If this is how other private companies are thinking, it's a very bad potential warning."
(Vermont) - A U.S. Marine pleaded not guilty to assault charges Monday after prosecutors said he beat his parents over the weekend in Colchester.
Charles W. Blount, 31, was released on conditions, including that he not make contact with his family and that he undergo a psychiatric evaluation. He is charged with one count of aggravated assault and one charge of simple assault. Court papers indicate Blount has no prior criminal record in Vermont.
When Colchester police arrived at the Blount home after a 911 call just before midnight Friday, they saw through a window that Blount was assaulting his bloodied mother, according to court papers. Police kicked in the door and subdued Blount after a brief struggle.
The inside of the house was strewn with broken furniture and blood was spattered on the walls of the kitchen, hallway and living room, police said, according to court papers. Blount's father, Edmon Blount, was found bloodied and nearly unconscious on a couch, the court papers indicated. [...]
Court records show Blount has been a Marine for 13 years. Prosecutor Carolyn Hanson said until recently, Blount had been posted at Guantanamo Bay, Cuba. The U.S. military is holding detainees from Afghanistan and elsewhere at Guantanamo.
Iran's Intelligence Minister Ali Yunesi said that Tehran has detained at least 10 people on charges of passing secret information on its nuclear program to the Israeli and the U.S. intelligence agencies.
The official Islamic Republic News Agency (IRNA) quoted Yunesi as saying that the ten spies were arrested in the Iranian capital and in the southern Hormozgan province during the Iranian year that started March 21.
"These people were spying for Mossad and CIA." Younesi said, referring to the Israeli intelligence service and the Central Intelligence Agency.
Meanwhile, Israel Radio's Persian language program said that only eight Iranians were detained on suspicion of having links to the Mossad.
The United States and Israel accuse Iran of covertly developing a nuclear weapons program and want to refer Tehran's nuclear case to the UN Security Council for possible sanctions.
The Islamic republic denies the allegations, insisting that its nuclear program is mainly aimed at the peaceful generation of electricity.
Younesi said that they would not disclose the identity of the spies before they stand trial but said that three of them worked for the Atomic Energy Organization of Iran and that the rest were not government employees.
The minister also said that they are now in the hands of the hard-line Revolutionary Court, which handles security crimes.
Earlier this month, the Intelligence Ministry announced that it detained a spy who had been pretending to work on nuclear centrifuges in order to cast doubt on Iran's recent deals to halt such activities.
In 1993, 13 Iranians were arrested for similar spy charges. The thirteen Iranians, mostly Jews, were tried in a closed court in 2000 and ten of them received prison sentences.
The ten were later released before completing their prison terms following intense pressure from Western governments.
Last week, Israel's Chief of Staff Moshe Ya'alon said that the Jewish state would not only continue to demand the international community to put more political pressures on Iran but would also plan "other options" if such pressures do not result in desired outcomes.
LOS ANGELES (AP) - A Calgary man has pleaded guilty to making a phoney telephone terror threat against a West Los Angeles shopping mall, the U.S. attorney's office said.
Zameer Mohamed, 23, was charged with making the false threat last spring. He pleaded guilty Monday in U.S. federal court and faces up to 10 years in prison. His sentencing is scheduled for February. The threat forced authorities to beef up security at the outdoor mall and led to losses for retail businesses in the hundreds of thousands of dollars, said Richard Garcia, head of the FBI's Los Angeles field office.
"Mr. Mohamed's actions caused substantial panic and disruption," said U.S. Attorney Debra Yang, "not to mention a significant and unnecessary diversion of law-enforcement resources."
Mohamed, a citizen of Tanzania who lived in Calgary, allegedly was trying to get revenge on an ex-girlfriend who bilked him out of money.
Investigators said he called a U.S. Department of Homeland Security tip line April 23 and claimed to be a former associate of a terrorist cell linked to al-Qaida. He falsely claimed his ex-girlfriend was among a group of two women and two men who were going to enter the United States from Canada using false U.S. passports to "conduct an explosive attack on a mall in the vicinity" of the Federal Building in West Los Angeles.
Authorities were able to trace the call to a calling card used at a Calgary hotel and eventually to Mohamed. He was arrested a week later when he crossed the border into Montana.
ARLINGTON, Va. (AP) - A fuel tanker truck crashed near the Pentagon early Wednesday, sparking multiple explosions that sent flames nearly 15 metres in the air and shut down a major highway for several hours overnight. The driver died in the accident, authorities said.
The truck apparently struck a guardrail as it drove on to an exit ramp of Interstate 395 about 3:40 a.m. Wednesday, Virginia State Police said. The intense heat charred the roadway and damaged an overpass.
"We had flames probably about 50 feet (15 metres) in the air," said Capt. Tom Polera, Arlington County assistant fire marshal.
Residents who live nearby said they heard a series of explosions that reminded them of the terrorist attack on the Pentagon on Sept. 11, 2001.
"It sounded to me like artillery," said John F. Moroz. "I heard sirens less than two minutes later and I thought, 'Oh, my God, 9/11 again.' "
Interstate 395 was shut down in both directions while the fire burned itself out, which took about three hours. Washington Boulevard, the site of the accident, remained closed through the morning rush hour.
Japan reported its first case of bird flu in a human on Wednesday — a man who got the disease from birds. Bird flu has swept through farms across Asia this year, forcing officials to cull more than 100 million birds. The disease has also jumped to humans, killing 12 people in Thailand and 20 in Vietnam.

Although there has been no evidence of human-to-human transmission, experts worry that the virus could mutate into a version easily spread among people, setting off a global pandemic. [...]
(New Zealand) - The approach of Christmas Day usually brings thoughts of sunshine, sunshine and more sunshine.
But yesterday, on the longest day of the year, Auckland was hit by a mini tornado, Christchurch had floods and sea temperatures remained 3C below the average for the 11th day in a row.
Elsewhere, thunder, lightning and hail storms caused chaos, and holidaymakers reconsidered plans to get away to the beach.
It was hardly summer. The temperature in Auckland ranged from 13C to 19C, in Wellington it was 10C to 18C, and in Christchurch it got down to 8C before rising to a balmy 17C.
MetService forecaster Geoff Sanders said the weather was "quite bizarre" but the mini-tornado reported in Auckland was in keeping with the lightning and thunder occurring around the country.
The tornado started with strong winds that hit Penrose businesses with such force at 8.10am that windows were broken. Spandex operations and logistics manager Les Balderston said he was sitting in his office when the door blew open and papers went flying.
The wind travelled through the office before exploding out of the side of the building.
"I though I saw a piece of cardboard flying past the window but it was actually a piece of aluminium joinery," he said. "Then the glass blew out. That's when all hell broke loose."
In Mt Wellington, the wind blew the contents of recycling and wheelie bins all over the roads.
At Ruawai Rd, it picked up roof tiles, ripped off letter boxes, knocked over trees and collapsed fences.
Lorraine Cooper, who is visiting from Australia's Gold Coast for Christmas, was on her daughter's deck when she looked up to see a "mini tornado".
"It was just like a path of wind about 50m wide with heaps of leaves gathered up there, swirling about 20m in the air above my head."
Within seconds the tornado moved to the next street, damaging about six properties.
The last reports of damage were at Coldmaster Products, on the corner of Carbine Rd and the South Eastern Highway, where a garage was thrown from one section to another and a truck moved across a yard.
Manager Brian Parr said polystyrene blocks, weighing about 100kgs each, were picked up and snapped in half. Some landed on the nearby motorway.
Heavy hailstorms this week damaged fruit in Tasman, Canterbury, Hawkes Bay and parts of Auckland. [...]
- A winter storm battered U.S. states from the Plains through the Midwest on Wednesday, sending travellers slipping and sliding over icy roads, dumping a 30 centimetres of snow over some areas and pushing temperatures to bitter-cold levels.
What may guarantee a white Christmas for some was a pre-Christmas nightmare for others. "There's snow on the highway and people are sliding off the highways, rolling over and 18-wheelers are jackknifing," said a Texas Department of Public Safety operator in Abilene, who counted 17 accidents by 8 a.m. local time in an eight-county area in West Texas.
"People don't know to stay home."
Snow - or an icy mix of snow and sleet - fell from New Mexico, where some schools were closed, to the lower Great Lakes. The storm marked the leading edge of bitterly cold air flowing southward.
Highs only in the minus teens Celsius were forecast Wednesday in the northern Texas Panhandle, where wind chills Thursday could be as low as -26 degrees, the U.S. National Weather Service said.
At the Dallas-Fort Worth airport, several flights were cancelled and others were delayed up to two hours on average as workers de-iced about 200 planes an hour, airport spokesman Ken Capps said. In Ohio, airport delays were blamed mostly on planes arriving from other storm-battered locations.
There were at least three weather-related traffic deaths: one each in New Mexico, Arkansas and Oklahoma. Nine people were hurt, none seriously, in a series of accidents on a snowy interstate in Wyoming just north of the Colorado state line. In Tennessee, a hiker who collapsed along the snow-covered Appalachian Trail was rescued; he'd called for help from his cell phone Tuesday.
The bad weather prompted some to step up travel plans to avoid worse problems closer to Christmas.
"I'm leaving a day earlier than I planned and I'm afraid I still may not make it," said Greyhound bus traveller Susie Brown, 32, of Cincinnati.
In Louisville, Ky., ditches were littered with vehicles that slid off icy roads.
"Right now we have ice on the bottom and snow on the top," said Linda Utley, an employee at a truck stop along the Pennyrile Parkway in western Kentucky.
The precipitation started as rain through Kentucky then turned to snow as temperatures dropped; the heaviest snowfall was expected in western and north-central Kentucky, where accumulations could reach 30 centimetrest after another round of snow Thursday night, forecasters said.
Ice was forecast to blanket western Kentucky.
"We're looking for a terrible ice storm overnight," said Robin Smith, a meteorologist in Paducah, Ky.
Parts of Arkansas looked forward to only the ninth white Christmas in 120 years as the storm barrelled across the state, closing businesses, shuttering restaurants and snarling traffic.
An interstate in eastern Oklahoma near Checotah was closed for about an hour Wednesday after ice formed on a hill and vehicles couldn't negotiate the stretch of road, which links Oklahoma to Arkansas.
In Lawton, Okla., a tractor-trailer hauling goats overturned on an interstate bridge, state police reported. Many of the animals were trapped in the trailer and died; some escaped and a couple apparently jumped off the 12-metre-high bridge and survived.
More than 25 centimetres of snow in parts of Indiana snarled travel; more was expected along with cold temperatures.
Portions of Missouri dug out Wednesday from one snow storm - and readied for the next.
"The first full day of winter was a doozy and it's not done yet," said Dan Spaeth, another meteorologist in Paducah, Ky.
"We're looking at potentially another half-foot of snow this evening in pretty much all of southeast Missouri. We're gonna have a white Christmas - if we can move." [...]
Astronomers spotted an asteroid this week after it had flown past Earth on a course that took it so close to the planet it was below the orbits of some satellites.
The space rock was relatively small, however, and would not have posed any danger had it plunged into the atmosphere.
The object, named 2004 YD5, was about 16 feet (5 meters) wide, though that's a rough estimate based on its distance and assumed reflectivity. Had it entered the atmosphere, it would have exploded high up, experts figure.
Satellite territory
The asteroid passed just under the orbits of geostationary satellites, which at 22,300 miles (36,000 kilometers) altitude are the highest manmade objects circling Earth. Most other satellites, along with the International Space Station, circle the planet at just a few hundred miles up.
2004 YD5 is the second closest pass of an asteroid ever observed by telescope, according to the Asteroid/Comet Connection, a web site that monitors space rock discoveries. The closest involved a rock that flew by last March and was not announced until August.
2004 YD5 was discovered Tuesday, Dec. 21 by Stan Pope, who volunteers his time to examine images provided by the FMO (Fast Moving Object) project, an online program run by the University of Arizona's Spacewatch Project. After the initial detection, other observers noted the object's position during the day and its path was then calculated back. Closest approach occurred on Dec. 19.
The rock approached Earth from near the Sun and so would have been nearly impossible to detect prior to close passage. It soared over Antarctica -- underneath the planet, Washington State University researcher Pasquale Tricarico told the Asteroid/Comet Connection.
Astronomers are aware of this significant blind spot for asteroids that approach Earth while in the glare of the Sun. Only a space telescope could detect such objects before they arrive.
Similar events
Asteroids orbit the Sun, mostly in a belt between Mars and Jupiter. Some are redirected closer to the Sun, often by gravitational nudges provided by the planets. Earth has been hit by devastatingly large asteroids many times in the distant past. Astronomers say sooner or later the planet will be struck again, but the odds of a large impact occurring in any given century are extremely small.
This has been an interesting year for asteroid encounters.
On March 18, a giant boulder about 100 feet (30 meters) wide passed just above the orbits of geostationary satellites. Its path was bent about 15 degrees by Earth's gravity. The asteroid, 2004 FH, was discovered a mere three days prior.
On Sept. 29, the largest asteroid ever known to pass near Earth, named Toutatis, roamed by at about four times the distance to the Moon. Astronomers had known for years the flyby would occur, since Toutatis is 2.9 miles (4.6 kilometers) long and had been in Earth's vicinity before.
But many near misses by small asteroids likely go unnoticed, astronomers say, because the entire sky is not continuously monitored. Such small asteroids have been detected only in recent years as more sophisticated telescopes have been hooked up with digital cameras.
And some asteroids come even closer, entering the atmosphere. Most never reach the ground because they break apart under the stress of entry. One study of data collected by U.S. military satellites logged 300 in-air asteroid explosions.
2004 YD5 was announced Tuesday evening by the Minor Planet Center in Cambridge, Mass, where comet and asteroid observations from around the globe are digested.
Tuesday, 21 December, 2004

Earth tremors reported by people living in north Wales and parts of north west England on Tuesday are believed to have been caused by a "sonic boom".
The first tremors were felt around midday on Anglesey, with further reports in Merseyside and Lancashire.
They were caused by a "sonic boom", which can be heard when an aircraft exceeds the speed of sound.
The British Geological Society says a Typhoon jet was on exercise over the Irish Sea at the time.
People rang BBC Wales to report a series of "tremors" on Tuesday lunchtime with reports of "loud explosions" being heard.
Hundreds of people all over Merseyside also felt the tremor.
Police, firefighters and the Met Office on Merseyside received calls from people from as far afield as Widnes, Southport, Birkenhead, St Helens.
Police in Lancashire received calls from a wide area including Poulton, Cleveleys and Blackpool.
But the British Geological Society in Edinburgh said British Aerospace in Preston confirmed that a Typhoon Eurofighter aircraft was on exercise over the Irish Sea at the time.
A spokesman said that there were at least four separate events between 1200 and 1230 GMT.
Reports described "heard a loud rumbling noise", "felt the ground shaking", "the whole house shook quite violently" and "all the windows rattled," said the spokesman.
In September workers at Powys Council HQ in Llandrindod Wells thought they has suffered similar earth tremors.
But the disturbance was later blamed on a sonic boom from low-flying aircraft as was another loud explosion heard in Conwy and Denbighshire a week later.
German scientists have found a significant piece of evidence linking cosmic rays to climate change.
They have detected charged particle clusters in the lower atmosphere that were probably caused by the space radiation.
They say the clusters can lead to the condensed nuclei which form into dense clouds.
Clouds play a major, but as yet not fully understood, role in the dynamics of the climate, with some types acting to cool the planet and others warming it up.
The amount of cosmic rays reaching Earth is largely controlled by the Sun, and many solar scientists believe the star's indirect influence on Earth's global climate has been underestimated.
Some think a significant part of the global warming recorded in 20th Century may in fact have its origin in changes in solar activity - not just in the increase in fossil-fuel-produced greenhouse gases.
First evidence found
The German team, from the Max Planck Institute of Nuclear Physics in Heidelberg, used a large ion mass spectrometer mounted on an aircraft.
They say their measurements "have for the first time detected in the upper troposphere large positive ions with mass numbers up to 2500".
They conclude: "Our observations provide strong evidence for the ion-mediated formation and growth of aerosol particles in the upper troposphere."
The scientists report their findings in Geophysical Research Letters, a journal of the American Geophysical Union.
They support the theory that cosmic rays can influence climate change and affect cloud albedo - the ability of clouds to reflect light.
In and out
The importance of clouds in the climate system is described by the Tyndall Centre for Climate Change Research, at the UK's University of East Anglia (UEA). It says: "Clouds strongly influence the passage of radiation through the Earth's atmosphere.
"They reflect some incoming short-wave solar radiation back into space and absorb some outgoing long-wave terrestrial radiation: producing cooling and warming effects, respectively."
And UEA's Climatic Research Unit spells out the complexity of clouds' role in climate change. It says: "The cloud feedback may be large, yet not even its sign is known.
"Low clouds tend to cool, high clouds tend to warm. High clouds tend to have lower albedo and reflect less sunlight back to space than low clouds.
Confusion confounded
"Clouds are generally good absorbers of infrared, but high clouds have colder tops than low clouds, so they emit less infrared spacewards.
"To further complicate matters, cloud properties may change with a changing climate, and human-made aerosols may confound the effect of greenhouse gas forcing on clouds.
"Depending on whether and how cloud cover changes, the cloud feedback could almost halve or almost double the warming."
Many scientists agree that the Earth's surface appears to be warming, while low atmosphere temperatures remain unchanged.
Missing link
Research published last August suggested the rays might cause changes in cloud cover which could explain the temperature conundrum.
The discrepancy in temperatures has led some scientists to argue that the case for human-induced climate change is weak, because our influence should presumably show a uniform temperature rise from the surface up through the atmosphere.
Although researchers have proposed that changes in cloud cover could help to explain the discrepancy, none had been able to account for the varying heat profiles.
But the study suggested that cosmic rays, tiny charged particles which bombard all planets with varying frequency depending on solar wind intensity, could be the missing link.
An increasingly panicked global effort is now underway by the worlds top scientists to understand an unprecedented series of 'blasts', energy surges, which the planet has been taking from as an yet unknown source which has been bombarding Antarctica with cosmic rays and disrupting Northern Hemisphere weather systems on a global scale.
The first of these cosmic ray blasts occurred nearly 5 years ago and have been increasing in their frequency and intensity since the end of November. The once normally darkened skies of the Northern Hemispheres Arctic regions are now in twilight due to these blasts. Wayne Davidson, from the Canadian Government's weather station at Resolute Bay, located in the Arctic Circle, says about this mysterious lighting, "The entire horizon is raised like magic, like the hand of God is bringing it up."
On December 1, 2004 the largest recorded blast sent not only shockwaves through the world scientific community but also through the Northern Hemisphere resulting in one of the largest weather events in recorded human history when 86,800 square miles of China was shrouded in fog, bringing transportation systems (especially air travel) to a virtual standstill throughout the country.
As reported by the BBC in this article from October, 2002 (see previous article), "German scientists have found a significant piece of evidence linking cosmic rays to climate change. They have detected charged particle clusters in the lower atmosphere that were probably caused by the space radiation. They say the clusters can lead to the condensed nuclei which form into dense clouds."
These German scientists from the from the Max Planck Institute of Nuclear Physics in Heidelberg go on to say that their measurements "have for the first time detected in the upper troposphere large positive ions with mass numbers up to 2500", and "Our observations provide strong evidence for the ion-mediated formation and growth of aerosol particles in the upper troposphere."
What they hadn't expected to happen though has been the large scale occurrences of this over the past few weeks, to include China on December 2nd and 14th and then India on the 21st, which is due to both China's and India's reliance on fossil fuels and the continuing degradation of their air quality.
The effects of these blasts have also been felt throughout the rest of the Northern Hemisphere resulting in such freak occurrences as, hurricane force winds in Paris , Germany, Canada, Russia, England and the United States on an almost simultaneous basis. Accompanying these hurricane force winter winds have been the massive cold fronts following them dropping normal winter lows to record lows throughout the entire Northern Hemisphere.
Though not yet at a point to acknowledge this publicly, some of the world's top scientists are beginning to see an astrophysical correlation between these cosmic ray blasts to our planet and an ever increasing number of global events relating to atmospheric explosions of inbound meteors, such as those in Indonesia, where a meteorite was picked up by their Air Forces radar, China, where a meteorite explosion turned 'night into day' and Washington D.C. where one police official stated, "It looked like a ball of fire falling out of the sky." (Ed: See our Signs Metoerite Supplement for the true extent of the phenomenon)
The world's top scientists have begun coordinating with Dr. Eun-Suk Seo from the United States University of Maryland, and her team, in a 'search' for answers to the origin of these cosmic ray blasts directed from an unknown origin in space towards the South Pole and disrupting our global weather systems.
Under Dr. Eun-Suk Seo her and her international team's direction NASA launched a stratospheric balloon on December 20th from Antarctica's McMurdo base and have stated, "The balloon, following circulation of winds high, will sail around the ice continent for about three weeks. During this time, data of great scientific interest will be gathered. These data concern flows of charged particles of highest energy (cosmic rays) coming from Space."
But as one Russian scientist said to us, and who wished to remain anonymous, "Why this game? We all know what's happening." an apparent reference to the fact though these events are well known to both world governments and the scientific establishments they are beyond the understanding of the general public at large.
Whatever the end results these experiments reveal for these scientists, it remains an undisputed fact that this world of ours is facing a type of global cataclysmic event buried in our common geological past, and maybe, as some social scientists report, in our common ancestral memory also.

Readers who wish to know more about who we are and what we do may visit our portal site Cassiopaea.org
---
Remember, we need your help to collect information on what is going on in your part of the world!
We also need help to keep the Signs of the Times online.
---
Send your comments and article suggestions to us

---
Fair Use Policy
Contact Webmaster at signs-of-the-times.org
Cassiopaean materials Copyright ©1994-2014 Arkadiusz Jadczyk and Laura Knight-Jadczyk. All rights reserved. "Cassiopaea, Cassiopaean, Cassiopaeans," is a registered trademark of Arkadiusz Jadczyk and Laura Knight-Jadczyk.
Letters addressed to Cassiopaea, Quantum Future School, Ark or Laura, become the property of Arkadiusz Jadczyk and Laura Knight-Jadczyk
Republication and re-dissemination of our copyrighted material in any manner is expressly prohibited without prior written consent.
.