Printer Friendly Version
New Page! Translations from other sites
New Travel Log! The Quantum Future Group Goes to Rennes-le-Chateau
New Article! Fallen Stars
Pentagon Strike Flash Presentation by a QFS member
New Publication! 'The Wave' finally in book form!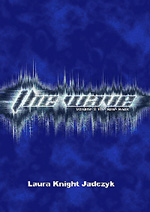 The Wave: 4 Volume Set
Volume 2
by Laura Knight-Jadczyk
With a new introduction by the author and never before published, UNEDITED sessions and extensive previously unpublished details, at long last, Laura Knight-Jadczyk's vastly popular series The Wave is available as a Deluxe four book set. Each of the four volumes include all of the original illustrations and many NEW illustrations with each copy comprising approximately 300 pages.
The Wave is an exquisitely written first-person account of Laura's initiation at the hands of the Cassiopaeans and demonstrates the unique nature of the Cassiopaean Experiment.
---
Picture of the Day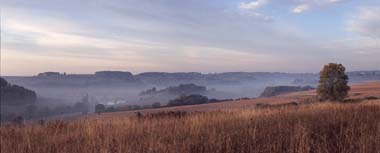 Willy Valley
© 2004 Pierre-Paul Feyte
Economic Signs of the Week
Donald Hunt
December 20, 2004
Signs Economic Commentary
I thought we would start with a quick run-through of the week's US market trends. I choose to concentrate on the US here because, the US economy is driving the world economy at this time since the massive trade deficits, personal debt levels and budget deficits in the United States create tremendous demand for world goods. American consumer spending, encouraged by the aforementioned deficits, is keeping the world economy afloat. And, since the US bubble appears poised to burst, we can expect that after it does, it will pull down the rest of the world's economies with it. Therefore we need to be specially attuned to signs of bursting bubbles in the United States. The dependence of the world's economies on the excessive consumer spending of the US, is the reason why the dollar has not completely collapsed already. No other country could get away with the reckless economic policies that the United States has pursued without their currency collapsing. But in this case, the central banks of Europe and Asia do not want the dollar to collapse since they hold so many of them. On the other hand, they would like to slowly get rid of as many as they can without causing a collapse in value. A tricky dilemma for them. Not that the dollar's collapse can be postponed indefinitely, however. And when it does collapse, the consequences will be all the worse for having been postponed.

After a review of some key weekly stats, we will look at possible triggers to an economic collapse, both endogenous (internal to the working of the economy) and exogenous (external causes, things like natural disasters, etc.).

For the week ending December 17, 2004, the Dow Jones Industrial Average opened at 10, 543 and closed at 10, 650, ending up one percent. The NASDAQ fell slightly from 2141 to 2135. The interest rate on the ten-year US Treasury Bond rose from 4.14% to 4.21%. The US Dollar as of December 19 is worth 1.33 Euros and 1.94 British Pounds. One ounce of gold costs $441, up somewhat during the last week but below early December's highs of $455. What we see here is a holding pattern with trends heading gradually in the same direction as they have been for a while. The dollar losing value, gold and oil gaining value, US interest rates rising, nothing out of control. Yet.

Why am I so convinced that an economic collapse is so likely? First let's look at the political reasons. The Bush administration's policies can only be explained if you conclude that they are actively trying to collapse the dollar. However, the Bush Crime Family does not control the world economy, the Powers That Be (PTB) do. Leaving aside who these "powers" are, we can conclude by the fact that they allowed the Bush Family to steal another election that they want these policies to continue, in other words, that they want the US economy to collapse. If they had wanted political leadership in the US that could reassure central banks and currency markets, they would have allowed John Kerry to win.

Here's another political reason. The other political and economic powers in the world, China, Russia, Europe, have no other way of stopping the crazed imperial policies of the Bush neocons and their Fourth Reich than economic ones. They can pull the plug on the dollar at any time, although, as we have noted, not without a lot of pain for their own economies. If the US showed any signs of reacting as any sane person would to the disaster in Iraq, the other powers of the world would work to keep the current system in place. However, we are seeing clear signs that, instead of learning from their mistakes, the Bush people are gearing up to invade more countries. This at a time when the Iraq disaster is costing the US government (officially, at least) over 100 billion dollars a year with no end in sight. Yet they want to invade Syria and Iran, and what reasonable person can conclude that they won't be that foolish? What is even more alarming is that, while official sources claim that the federal budget deficit is reaching the $500 billion level, it may actually be worse. One former Bush insider claims that we should add about and extra $150 billion a year to account for various accounting tricks like off-the-books debt, raiding of various trust funds and contingency accounts (see AlMartinRaw.com for more on the distinction between GAAP or Generally Accepted Accounting Principles and what Al Martin calls BFLAP, or Bush Fantasy Land Accounting Principles).

The political reasons straddle the divide between endogenous and exogenous, so let's look at a few more internal, economic reasons for an impending collapse. We have already mentioned the heavy indebtedness of families in the United States. Some of this is cultural. Having enjoyed a strong currency for its entire history as well as an optimistic outlook, people in the United States have always felt more comfortable with personal debt. In recent years, however, with wages stagnating or falling in real terms, Americans have borrowed on the one asset they have which has appreciated sharply in value: their own houses. Re-mortaging and home equity loans have been popular as interest rates hit 40-year lows in recent years. More ominously, though, many families have lowered their rates even more by taking out adjustable rate loans – not a wise thing to do in times of historic low interest rates. Now, with the dollar in trouble, the only way to make the dollar attractive to overseas holders is to raise US interest rates, which the Federal Reserve Board is now doing. Add to that the globalisers plan for sending high tech work to India and, later, China, a plan which has been keeping the wages of even high tech and management jobs from rising by keeping unemployment high and we can see that it won't take much of an external or internal shock to kick off a wave of foreclosures and bankruptcies that will burst the housing price bubble in the United States.

What about external shocks? Most people are aware that global warming, whatever the cause for it is, is here now. Even linear analysis of what this means indicates that much more turbulent weather is in store. Severe hurricanes, droughts, floods, etc. can be devastating not only for millions of people's lives but also for the insurance industry. The insurance industry is exposed to severe weather threats to such a degree that government bailouts would be unlikely, especially given the precarious nature of the United States government's finances. Add to this large earthquakes and the types of devastation that can be caused by meteor impacts, and disease (either natural or bio-engineered) and it is not hard to see that the world economy is in a precarious position. It may not even take a shock, just a little nudge might do the trick. Then, the question becomes, do the PTB want to gently shove the economy off the cliff? If so, why?

FBI E-Mail Refers to Presidential Order Authorizing Inhumane Interrogation Techniques
Newly Obtained FBI Records Call Defense Department's Methods "Torture," Express Concerns Over "Cover-Up" That May Leave FBI "Holding the Bag" for Abuses
NEW YORK -- A document released for the first time today by the American Civil Liberties Union suggests that President Bush issued an Executive Order authorizing the use of inhumane interrogation methods against detainees in Iraq.
Also released by the ACLU today are a slew of other records including a December 2003 FBI e-mail that characterizes methods used by the Defense Department as "torture" and a June 2004 "Urgent Report" to the Director of the FBI that raises concerns that abuse of detainees is being covered up.
"These documents raise grave questions about where the blame for widespread detainee abuse ultimately rests," said ACLU Executive Director Anthony D. Romero. "Top government officials can no longer hide from public scrutiny by pointing the finger at a few low-ranking soldiers."
The documents were obtained after the ACLU and other public interest organizations filed a lawsuit against the government for failing to respond to a Freedom of Information Act request.
The two-page e-mail that references an Executive Order states that the President directly authorized interrogation techniques including sleep deprivation, stress positions, the use of military dogs, and "sensory deprivation through the use of hoods, etc." The ACLU is urging the White House to confirm or deny the existence of such an order and immediately to release the order if it exists.
The FBI e-mail, which was sent in May 2004 from "On Scene Commander--Baghdad" to a handful of senior FBI officials, notes that the FBI has prohibited its agents from employing the techniques that the President is said to have authorized.
Another e-mail, dated December 2003, describes an incident in which Defense Department interrogators at Guantánamo Bay impersonated FBI agents while using "torture techniques" against a detainee. The e-mail concludes "If this detainee is ever released or his story made public in any way, DOD interrogators will not be held accountable because these torture techniques were done [sic] the 'FBI' interrogators. The FBI will [sic] left holding the bag before the public."
The document also says that no "intelligence of a threat neutralization nature" was garnered by the "FBI" interrogation, and that the FBI's Criminal Investigation Task Force (CITF) believes that the Defense Department's actions have destroyed any chance of prosecuting the detainee. The e-mail's author writes that he or she is documenting the incident "in order to protect the FBI."
"The methods that the Defense Department has adopted are illegal, immoral, and counterproductive," said ACLU staff attorney Jameel Jaffer. "It is astounding that these methods appear to have been adopted as a matter of policy by the highest levels of government."
The June 2004 "Urgent Report" addressed to the FBI Director is heavily redacted. The legible portions of the document appear to describe an account given to the FBI's Sacramento Field Office by an FBI agent who had "observed numerous physical abuse incidents of Iraqi civilian detainees," including "strangulation, beatings, [and] placement of lit cigarettes into the detainees ear openings." The document states that "[redacted] was providing this account to the FBI based on his knowledge that [redacted] were engaged in a cover-up of these abuses."
The release of these documents follows a federal court order that directed government agencies to comply with a year-old request under the Freedom of Information Act filed by the ACLU, the Center for Constitutional Rights, Physicians for Human Rights, Veterans for Common Sense and Veterans for Peace. The New York Civil Liberties Union is co-counsel in the case.
Other documents released by the ACLU today include:
An FBI email regarding DOD personnel impersonating FBI officials during interrogations. The e-mail refers to a "ruse" and notes that "all of those [techniques] used in these scenarios" were approved by the Deputy Secretary of Defense. (Jan. 21, 2004)
Another FBI agent's account of interrogations at Guantánamo in which detainees were shackled hand and foot in a fetal position on the floor. The agent states that the detainees were kept in that position for 18 to 24 hours at a time and most had "urinated or defacated [sic]" on themselves. On one occasion, the agent reports having seen a detainee left in an unventilated, non-air conditioned room at a temperature "probably well over a hundred degrees." The agent notes: "The detainee was almost unconscious on the floor, with a pile of hair next to him. He had apparently been literally pulling his own hair out throughout the night." (Aug. 2, 2004)
An e-mail stating that an Army lawyer "worked hard to cwrite [sic] a legal justification for the type of interrogations they (the Army) want to conduct" at Guantánamo Bay. (Dec. 9, 2002)
An e-mail noting the initiation of an FBI investigation into the alleged rape of a juvenile male detainee at Abu Ghraib prison in Iraq. (July 28, 2004)
An FBI agent's account of an interrogation at Guantánamo - an interrogation apparently conducted by Defense Department personnel - in which a detainee was wrapped in an Israeli flag and bombarded with loud music and strobe lights. (July 30, 2004)
The ACLU and its allies are scheduled to go to court again this afternoon, where they will seek an order compelling the CIA to turn over records related to an internal investigation into detainee abuse. Although the ACLU has received more than 9,000 documents from other agencies, the CIA refuses to confirm or deny even the existence of many of the records that the ACLU and other plaintiffs have requested. The CIA is reported to have been involved in abusing detainees in Iraq and at secret CIA detention facilities around the globe.
The lawsuit is being handled by Lawrence Lustberg and Megan Lewis of the New Jersey-based law firm Gibbons, Del Deo, Dolan, Griffinger & Vecchione, P.C. Other attorneys in the case are Jaffer, Amrit Singh and Judy Rabinovitz of the ACLU; Art Eisenberg and Beth Haroules of the NYCLU; and Barbara Olshansky and Jeff Fogel of CCR.
The documents referenced above can be found at: http://www.aclu.org/torturefoia/released/fbi.html.
More on the lawsuit can be found at: http://www.aclu.org/torturefoia/.
At the University of North Carolina, three incoming freshmen sue over a reading assignment they say offends their Christian beliefs.
In Colorado and Indiana, a national conservative group publicizes student allegations of left-wing bias by professors. Faculty get hate mail and are pictured in mock "wanted" posters; at least one college says a teacher received a death threat.
And at Columbia University in New York, a documentary film alleging that teachers intimidate students who support Israel draws the attention of administrators.
The three episodes differ in important ways, but all touch on an issue of growing prominence on college campuses.
Traditionally, clashes over academic freedom have pitted politicians or administrators against instructors who wanted to express their opinions and teach as they saw fit. But increasingly, it is students who are invoking academic freedom, claiming biased professors are violating their right to a classroom free from indoctrination.
In many ways, the trend echoes past campus conflicts -- but turns them around. Once, it was liberal campus activists who cited the importance of "diversity" in pressing their agendas for curriculum change. Now, conservatives have adopted much of the same language in calling for a greater openness to their viewpoints.
Similarly, academic freedom guidelines have traditionally been cited to protect left-leaning students from punishment for disagreeing with teachers about such issues as American neutrality before World War II and U.S. involvement in Vietnam. Now, those same guidelines are being invoked by conservative students who support the war in Iraq.
To many professors, there's a new and deeply troubling aspect to this latest chapter in the debate over academic freedom: students trying to dictate what they don't want to be taught.
"Even the most contentious or disaffected of students in the '60s or early '70s never really pressed this kind of issue," said Robert O'Neil, former president of the University of Virginia and now director of the Thomas Jefferson Center for the Protection of Free Expression.
Those behind the trend call it an antidote to the overwhelming liberal dominance of university faculties. But many educators, while agreeing students should never feel bullied, worry that they just want to avoid exposure to ideas that challenge their core beliefs -- an essential part of education.
Some also fear teachers will shy away from sensitive topics, or fend off criticism by "balancing" their syllabuses with opposing viewpoints, even if they represent inferior scholarship.
"Faculty retrench. They are less willing to discuss contemporary problems and I think everyone loses out," said Joe Losco, a professor of political science at Ball State University in Indiana who has supported two colleagues targeted for alleged bias. "It puts a chill in the air."
Conservatives say a chill is in order.
A recent study by Santa Clara University researcher Daniel Klein estimated that among social science and humanities faculty members nationwide, Democrats outnumber Republicans by at least seven to one; in some fields it's as high as 30 to one. And in the last election, the two employers whose workers contributed the most to Sen. John Kerry's presidential campaign were the University of California system and Harvard University.
Many teachers insist personal politics don't affect teaching. But in a recent survey of students at 50 top schools by the American Council of Trustees and Alumni, a group that has argued there is too little intellectual diversity on campuses, 49 percent reported at least some professors frequently commented on politics in class even if it was outside the subject matter.
Thirty-one percent said they felt there were some courses in which they needed to agree with a professor's political or social views to get a good grade.
Leading the movement is the group Students for Academic Freedom, with chapters on 135 campuses and close ties to David Horowitz, a one-time liberal campus activist turned conservative agitator. The group posts student complaints on its Web site about alleged episodes of grading bias and unbalanced, anti-American propaganda by professors -- often in classes, such as literature, in which it's off-topic.
Instructors "need to make students aware of the spectrum of scholarly opinion," Horowitz said. "You can't get a good education if you're only getting half the story."
Conservatives claim they are discouraged from expressing their views in class, and are even blackballed from graduate school slots and jobs.
"I feel like (faculty) are so disconnected from students that they do these things and they can just get away with them," said Kris Wampler, who recently publicly identified himself as one of the students who sued the University of North Carolina. Now a junior, he objected when all incoming students were assigned to read a book about the Quran before they got to campus.
"A lot of students feel like they're being discriminated against," he said.
So far, his and other efforts are having mixed results. At UNC, the students lost their legal case, but the university no longer uses the word "required" in describing the reading program for incoming students (the plaintiffs' main objection).
In Colorado, conservatives withdrew a legislative proposal for an "academic bill of rights" backed by Horowitz, but only after state universities agreed to adopt its principles.
At Ball State, the school's provost sided with Professor George Wolfe after a student published complaints about Wolfe's peace studies course, but the episode has attracted local attention. Horowitz and backers of the academic bill of rights plan to introduce it in the Indiana legislature -- as well as in up to 20 other states.
At Columbia, anguished debate followed the screening of a film by an advocacy group called The David Project that alleges some faculty violate students' rights by using the classroom as a platform for anti-Israeli political propaganda (one Israeli student claims a professor taunted him by asking, "How many Palestinians did you kill?"). Administrators responded this month by setting up a new committee to investigate students complaints.
In the wider debate, both sides cite the guidelines on academic freedom first set out in 1915 by the American Association of University Professors.
The objecting students emphasize the portion calling on teachers to "set forth justly ... the divergent opinions of other investigators." But many teachers note the guidelines also say instructors need not "hide (their) own opinions under a mountain of equivocal verbiage," and that their job is teaching students "to think for themselves."
Horowitz believes the AAUP, which opposes his bill of rights, and liberals in general are now the establishment and have abandoned their commitment to real diversity and student rights.
But critics say Horowitz is pushing a political agenda, not an academic one.
"It's often phrased in the language of academic freedom. That's what's so strange about it," said Ellen Schrecker, a Yeshiva University historian who has written about academic freedom during the McCarthy area. "What they're saying is, 'We want people to reflect our point of view."'
Horowitz's critics also insist his campaign is getting more attention than it deserves, riling conservative bloggers but attracting little alarm from most students. They insist even most liberal professors give fair grades to conservative students who work hard and support their arguments.
Often, the facts of particular cases are disputed. At Ball State, senior Brett Mock published a detailed account accusing Wolfe of anti-Americanism in a peace studies class and of refusing to tolerate the view that the U.S. invasion of Iraq might have been justified. In a telephone interview, Wolfe vigorously disputed Mock's allegations. He provided copies of a letter of support from other students in the class, and from the provost saying she had found nothing wrong with the course.
Horowitz, who has also criticized Ball State's program, had little sympathy when asked if Wolfe deserved to get hate e-mails from strangers.
"These people are such sissies," he said. "I get hate mail every single day. What can I do about it? It's called the Internet."
In 2002 I asked my House colleagues a rhetorical question with regard to the onslaught of government growth in the post-September 11th era: Is America becoming a police state?
The question is no longer rhetorical. We are not yet living in a total police state, but it is fast approaching. The seeds of future tyranny have been sown, and many of our basic protections against government have been undermined. The atmosphere since 2001 has permitted Congress to create whole new departments and agencies that purport to make us safer- always at the expense of our liberty. But security and liberty go hand-in-hand. Members of Congress, like too many Americans, don't understand that a society with no constraints on its government cannot be secure. History proves that societies crumble when their governments become more powerful than the people and private institutions.
Unfortunately, the new intelligence bill passed by Congress two weeks ago moves us closer to an encroaching police state by imposing the precursor to a full-fledged national ID card. Within two years, every American will need a "conforming" ID to deal with any federal agency-- including TSA at the airport.
Undoubtedly many Americans and members of Congress don't believe America is becoming a police state, which is reasonable enough. They associate the phrase with highly visible symbols of authoritarianism like military patrols, martial law, and summary executions. But we ought to be concerned that we have laid the foundation for tyranny by making the public more docile, more accustomed to government bullying, and more accepting of arbitrary authority- all in the name of security. Our love for liberty above all has been so diminished that we tolerate intrusions into our privacy that would have been abhorred just a few years ago. We tolerate inconveniences and infringements upon our liberties in a manner that reflects poorly on our great national character of rugged individualism. American history, at least in part, is a history of people who don't like being told what to do. Yet we are increasingly empowering the federal government and its agents to run our lives.
Terror, fear, and crises like 9-11 are used to achieve complacency and obedience, especially when citizens are deluded into believing they are still a free people. The loss of liberty, we are assured, will be minimal, short-lived, and necessary. Many citizens believe that once the war on terror is over, restrictions on their liberties will be reversed. But this war is undeclared and open-ended, with no precise enemy and no expressly stated final goal. Terrorism will never be eradicated completely; does this mean future presidents will assert extraordinary war powers indefinitely?
Washington DC provides a vivid illustration of what our future might look like. Visitors to Capitol Hill encounter police barricades, metal detectors, paramilitary officers carrying fully automatic rifles, police dogs, ID checks, and vehicle stops. The people are totally disarmed; only the police and criminals have guns. Surveillance cameras are everywhere, monitoring street activity, subway travel, parks, and federal buildings. There's not much evidence of an open society in Washington, DC, yet most folks do not complain-- anything goes if it's for government-provided safety and security.
After all, proponents argue, the government is doing all this to catch the bad guys. If you don't have anything to hide, they ask, what are you so afraid of? The answer is that I'm afraid of losing the last vestiges of privacy that a free society should hold dear. I'm afraid of creating a society where the burden is on citizens to prove their innocence, rather than on government to prove wrongdoing. Most of all, I'm afraid of living in a society where a subservient populace surrenders its liberties to an all-powerful government.
It may be true that average Americans do not feel intimidated by the encroachment of the police state. Americans remain tolerant of what they see as mere nuisances because they have been deluded into believing total government supervision is necessary and helpful, and because they still enjoy a high level of material comfort. That tolerance may wane, however, as our standard of living falls due to spiraling debt, endless deficit spending at home and abroad, a declining fiat dollar, inflation, higher interest rates, and failing entitlement programs. At that point attitudes toward omnipotent government may change, but the trend toward authoritarianism will be difficult to reverse.
Those who believe a police state can't happen here are poor students of history. Every government, democratic or not, is capable of tyranny. We must understand this if we hope to remain a free people.
CHICAGO - A rare and sometimes deadly pneumonia has hit 18 U.S. soldiers deployed in Iraq, and Army medical investigators are at a loss to explain the cause, according to a study published on Tuesday.
In a report appearing in the Journal of the American Medical Association, researchers from the Walter Reed Army Medical Center said two of the soldiers had died from the rare illness, called acute eosinophilic pneumonia, or AEP.
No common source was found for the outbreak that occurred between March 2003 and March 2004 among the soldiers in Iraq. The study covered only that time period and there was no indication whether cases have continued to show up since then.
The 18 victims studied ranged in age from 19 to 47 and all used tobacco, with three-quarters recently taking up the habit. All but one reported "significant exposure to fine airborne sand or dust" while in Iraq.
While only 18 cases have been reported among 183,000 troops deployed in Iraq during the time period involved, the authors said the cases are still significant because the disease is very rare in the general population.
The illness was not immediately diagnosed in several victims, who suffered fever and respiratory failure. Several had to be put on mechanical ventilators to help them breathe and were administered corticosteroids. Months later, a few reported continued breathing problems or wheezing.
"Inquiries to the Iraqi health officials did not suggest that AEP was occurring in the local population or that there has been an unusual increase in the incidence of pneumonia of any kind during the study period," the report said.
The report's author, Dr. Andrew Shorr, warned the illness can strike suddenly and mimic more common ailments such as acute respiratory distress syndrome or community pneumonia.
The report follows another battle zone study in November that found an unexpectedly high number of U.S. soldiers injured in the Middle East and Afghanistan had tested positive for a rare, hard-to-treat blood infection.
Army doctors at that time said 102 soldiers were found to be infected with the bacteria Acinetobacter baumannii. The infections occurred among soldiers at Walter Reed Army Medical Center in Washington, Landstuhl Regional Medical Center in Germany and three other sites between January 2002 and August.
Although it was not known where the soldiers contracted those infections, the Army at that time said the outbreak highlighted a need to improve infection control in military hospitals.
Eighty-five of the bloodstream infections occurred among soldiers serving in the Middle East and Afghanistan, the report said. Normally military hospitals see only one such case every year, it added.
Who was the first high government official to authorize use of mustard gas against rebellious Kurdish tribesmen in Iraq?
If your answer was Saddam Hussein's cousin, the notorious "Chemical Ali" -- aka Ali Hassan al-Majid -- you're wrong.
The correct answer: Sainted Winston Churchill. As colonial secretary and secretary for war and air, he authorized the RAF in the 1920s to routinely use mustard gas against rebellious Kurdish tribesmen in Iraq and against Pashtun tribes on British India's northwest frontier. Iraq's U.S.-installed regime has just announced al-Majid, one of Saddam's most brutal henchmen, will stand trial next week for war crimes.
Al-Majid is accused of ordering the 1988 gassing of Kurds at Halabja that killed over 5,000 civilians. He led the bloody suppression of Iraq's Shias, killing tens of thousands. These were the same Shias whom former U.S. president George Bush called to rebel against Saddam's regime, then sat back and did nothing while they were crushed.
The Halabja atrocity remains murky. The CIA's former Iraq desk chief claims Kurds who died at Halabja were killed by cyanide gas, not nerve gas, as is generally believed.
At the time, Iraq and Iran were locked in the ferocious last battles of their eight-year war. Halabja was caught between the two armies that were exchanging salvos of regular and chemical munitions. Only Iran had cyanide gas. If the CIA official is correct, the Kurds were accidentally killed by Iran, not Iraq.
But it's also possible al-Majid ordered an attack. Kurds in that region had rebelled against Iraq and opened the way for invading Iranian forces.
What's the difference between the U.S. destroying the rebellious Iraqi city of Fallujah and Saddam destroying rebellious Halabja? What difference does it make if you're killed by poison gas, artillery or 2,000-pound bombs?
"Chemical Ali" was a brute of the worst kind in a regime filled with sadists. I personally experienced the terror of Saddam's sinister regime over 25 years, culminating in threats to hang me as a spy.
Saddam Hussein and his entourage should face justice. But not in political show trials just before U.S.-"guided" Iraqi elections nor in Iraqi kangaroo courts. They should be sent to the UN's war crimes tribunal in The Hague, where Saddam should be charged with the greatest crime he committed -- the invasion of Iran, which caused one million casualties.
Britain, the U.S., Kuwait and Saudi Arabia convinced Iraq to invade Iran, then covertly supplied Saddam with money, arms, intelligence, and advisers. Meanwhile, Israel secretly supplied Iran with $5 billion US in American arms and spare parts while publicly denouncing Iran for terrorism.
Up to their ears
Who supplied "Chemical Ali" with his mustard and nerve gas? Why, the West, of course. In late 1990, I discovered four British technicians in Baghdad who told me they had been "seconded" to Iraq by Britain's ministry of defence and MI6 intelligence to make chemical and biological weapons, including anthrax, Q-fever and plague, at a secret laboratory at Salman Pak.
The Reagan administration and Thatcher government were up to their ears in backing Iraq's aggression, apparently with the intention to overthrow Iran's Islamic government and seize its oil. Italy, Germany, France, South Africa, Belgium, Yugoslavia, Brazil, Chile and the USSR all aided Saddam's war effort against Iran, which was even more a victim of naked aggression than was Kuwait in 1991.
I'd argue senior officials of those nations that abetted Saddam's aggression against Iran and supplied him with chemicals and gas should also stand trial with Ali and Saddam.
What an irony it is to see U.S. forces in Iraq now behaving with much the same punitive ferocity as Saddam's army and police -- bombing rebellious cities, arresting thousands, terrorizing innocent civilians, torturing captives and sending in tanks to crush resistance.
In other words, Saddamism without Saddam. A decade ago, this column predicted that when the U.S. finally overthrew Saddam, it would need to find a new Saddam.
Finally, let's not forget that when Saddam's regime committed many of its worst atrocities against rebellious Kurds and Shiites, it was still a close ally of Washington and London. The West paid for and supplied Saddam's bullets, tanks, gas and germs. He was our regional SOB.
Our hands are very far from clean.
The truth of what happened in Halabja had always been hidden from the public, and many who knew exactly what happened in this Kurdish village in the second half of March 1988 disputed the western media coverage of the story.
It is a fact that key Kurdish leaders aided by the CIA and the Israeli Mossad have used a wide network of public relations companies and media outlets in the west to manipulate and twist the truth of what happened in Kurdish Halabja in 1988 in favour of the Kurdish political parties.
In 1993, an organisation was established in Israel called The Kurdish Israeli Friendship League founded by a Jewish Kurd called Moti Zaken, who originally immigrated from Zakho, Iraq, and worked closely with the American Zionist lobby in the US.
His efforts ended in 1996 in the establishment of the Washington Kurdish Institute, an organisation founded with the financial help and supervision of the Zionist Mike Amitay.
Mike Amitay is the son of Morris Amitay, a long-time legislative assistant in Congress and lobbyist for the influential American Israeli Public Affairs Committee.
Amitay junior is an adviser to Frank Gaffney's Centre for Security Policy and the former vice-chairman of the Jewish Institute for National Security Affairs (JINSA), a US-based pro-Israeli Likud advocacy outfit that specialises in connecting US military brass to their counterparts in the Israeli armed forces.
JINSA associates include Dick Cheney, John Bolton, Douglas Feith, and Richard Perle. A group of Kurdish figures known for their connection with the Israeli Mossad manage the Washington Kurdish Institute. Those are: Najmaldin Karim, Omar Halmat, Birusk Tugan, Osman Baban, Asad Khailany, Kendal Nezan, Asfandiar Shukri and Mohammad Khoshnaw.
Such organisations have devoted themselves to championing the claims that the Iraqi army bombed Kurdish villages with chemical agents throughout 1988.
According to Human Rights Watch (HRW) "at least 50,000 and possibly as many as 100,000 people, many of them women and children, were killed out of hand between February and September 1988, the victims being Iraqi Kurds systematically put to death in large numbers on the orders of the central government in Baghdad".
There are other champions of the genocide claim. One is Jeffrey Goldberg, whose 18,000-word story, The Great Terror, in the 25 March 2002 issue of The New Yorker forms the basis of the US Department of State's website on alleged Iraqi genocide.
Goldberg's story is long on lurid details; we are told, for instance, that one woman, Hamida Mahmoud, died while nursing her two-year-old daughter. Goldberg also follows the Human Rights Watch formula in invoking the Nazis: "Saddam Hussein's attacks on his own citizens mark the only time since the Holocaust that poison gas has been used to exterminate women and children."
What Goldberg did not tell his readers about is that he has dual Israeli/American citizenship and served in the Israeli defence forces a few years back. Or that he purposefully ignored the War College report, which, of course, reached quite different conclusions.
The Iraqi army allegedly used chemical weapons in "40 separate attacks on Kurdish targets" during a campaign that HRW labels as genocide.
The most prominent of these purported attacks was the March 1988 "chemical assault" on the town of Halabja, in which the number of dead, according to Human Rights Watch "exceeds 5000".
It is known that both Iran and Iraq used chemical weapons in their eight-year war from September 1980 to August 1988. Most of Iraq's alleged assaults on the Kurds took place while this war was raging, although Human Rights Watch claims the attacks extended into September 1988.
Iraq has acknowledged using mustard gas against Iranian troops to overwhelm the human waves tactic used by Iranians who wanted to benefit from the fact that they outnumbered Iraqis, but has consistently denied using chemical weapons against civilians.
The only verified Kurdish civilian deaths from chemical weapons occurred in the Iraqi village of Halabja, near the Iran border, are several hundred people who died from gas poisoning in mid-March 1988.
Iran overran the village and its small Iraqi garrison on 15 March 1988. The gassing took place on 16 March and onwards; who is then responsible for the deaths - Iran or Iraq - and how large was the death toll knowing the Iranian army was in Halabja but never reported any deaths by chemicals?
The best evidence to answer this is a 1990 report by the Strategic Studies Institute of the US Army War College. It concluded that Iran, not Iraq, was the culprit in Halabja.
While the War College report acknowledges that Iraq used mustard gas during the Halabja hostilities, it notes that mustard gas is an incapacitating, rather than a killing agent, with a fatality rate of only 2%, so that it could not have killed the hundreds of known dead, much less the thousands of dead claimed by Human Rights Watch.
According to the War College reconstruction of events, Iran struck first taking control of the village. The Iraqis counter-attacked using mustard gas. The Iranians then attacked again, this time using a "blood agent" - cyanogens chloride or hydrogen cyanide - and re-took the town, which Iran then held for several months.
Having control of the village and its grisly dead, Iran blamed the gas deaths on the Iraqis, and the allegations of Iraqi genocide took root via a credulous international press and, a little later, cynical promotion of the allegations for political purposes by the US state department and Senate.
Stephen Pelletiere, who was the CIA's senior political analyst on Iraq throughout the Iran-Iraq war, closely studied evidences of "genocide in Halabja" has described his group's findings:
"The great majority of the victims seen by reporters and other observers who attended the scene were blue in their extremities. That means that they were killed by a blood agent, probably either cyanogens chloride or hydrogen cyanide. Iraq never used and lacked any capacity to produce these chemicals. But the Iranians did deploy them. Therefore the Iranians killed the Kurds."
Pelletiere's report also said that international relief organisations that examined the Kurdish refugees in Turkey failed to discover any gassing victims.
After 15 years of support to the allegations of HRW, the CIA finally admitted in its report published in October 2003 that only mustard gas and a nerve agent was used by Iraq.
The CIA now seems to be fully supporting the US Army War College report of April 1990, as a cyanide-based blood agent that Iraq never had, and not mustard gas or a nerve agent, killed the Kurds who died at Halabja and which concludes that the Iranians perpetrated that attack as a media war tactic.
Despite the doubt cast by many professionals as well as the CIA's recent report, and after years of public relations propaganda made for the Kurdish leaderships by the assistance and support of the Israeli Mossad, the issue of genocide has been marketed to the international community.
In a telephone interview with the Village Voice in 2002, Stephen Pelletiere said: "There is to this day the belief - and I'm not the only one who holds it - that things did not happen in Halabja the way Goldberg wrote it.
"And it is an especially crucial issue right now. We say Saddam is a monster, a maniac who gassed his own people, and the world should not tolerate him. But why? Because that is the last argument the US has for going to war with Iraq."
Professor Mohammed al-Obaidi is the spokesman for the People's Struggle Movement (Al-Kifah al-Shabi) in Iraq, and works as a university professor in the UK. He was born and educated in al-Adhamiyah district in Baghdad. He is writing a book about Halabja.

A US military base in northern Iraq has come under heavy attack, leaving at least 22 people dead and up to 50 more wounded.
The Tuesday assault targeted a canteen used by soldiers in Forward Operating Base Marez southwest from the city of Mosul.

In an unverified website statement, an Iraqi group - Ansar al-Sunna - said it carried out the multiple rocket and mortar attacks.

Aljazeera learned that 19 troops were among the dead which included three military personnel whose nationalities were unspecified.
A defence official at the Pentagon confirmed the toll.

The US military in Iraq issued a statement which verified the time of the noon strike, when the canteen would have been at its most crowded, and said an investigation was under way.

Witnesses said two or three explosions hit the camp - the biggest base in the region - and that they saw smoke rising from around the airfield.
Major General Carter Ham, the commander of the 8,000 US troops based in Mosul, said the dead included US soldiers, US and foreign contractors and members of the Iraqi army.

"More than 20 have been killed and more than 60 people have been wounded," he said, adding there was a single explosion. [...]
BAGHDAD, Iraq — A 122mm rocket slammed into a mess tent Tuesday at a military base near the northern city of Mosul (search), ripping through the ceiling and spraying shrapnel as U.S. soldiers sat down to lunch. Officials said 22 people were killed in one of the most devastating attacks against Americans in Iraq since the start of the war. [...]
A radical Sunni Muslim group, the Ansar al-Sunnah Army, claimed responsibility for the attack — the latest in a week of deadly strikes across Iraq that highlighted the unwavering power of the insurgents in the run-up to the Jan. 30 national elections.
Insurgents fired explosives into a dining tent at a U.S. Army base in Iraq's northern city of Mosul today, killing more than 20 people, including at least 14 U.S. soldiers and seven civilians doing work for the Pentagon contractor Halliburton Co.
``The carnage was extensive,'' said Army Captain Phil Ludvigson, a spokesman in Mosul, who cited the American death toll in an interview. ``It takes some time to put together the identifications, the remains, and to get an accurate count.'' [...]
The attackers in Mosul fired rockets just as hundreds of soldiers sat down to eat, according to a Richmond Times-Dispatch reporter on the scene. The newspaper posted a photograph on its Web site taken inside the tent showing wounded soldiers being treated. In another picture, the roof of the tent was in shreds and sunlight streaked the smoke-filled air.
The force of the blasts knocked soldiers from their seats, and a fireball reached the top of the tent while shrapnel hit diners, according to the Times-Dispatch report. Soldiers overturned tables to use as stretchers, carting off the wounded. [...]
Nineteen US soldiers have been killed in an explosion at a US military base in Mosul, making it the worst single incident for the US military in Iraq.
At least three other people died and more than 60 were injured in the attack on a dining tent at noon (0900 GMT).
The US reported a single blast at Camp Merez, south-west of the city, which militants claimed as a suicide attack. [...]

Lt Col Paul Hastings, a spokesman for Task Force Olympia in northern Iraq, said it was unclear whether a mortar or explosives had been used.
Witnesses said they heard several explosions and saw smoke rising from the base. [...]
Send Your Feedback US warplanes have launched air strikes on the Iraqi town of Hiyt, west of the capital, killing six Iraqi civilians and wounding nine others.
Hospital officials said a woman and child were among those wounded in the strikes which began on Monday night on the Jamaiya and al-Sinai districts on the eastern edges of the town, which lies about 170km west of Baghdad.
Aljazeera has learned that houses, shops and vehicles belonging to civilians have been destroyed in the bombing that continued until Tuesday morning.
US marines based in the area had no immediate comment.
Hiyt is situated in the tense Anbar province, which includes Falluja, where US-led forces launched a major offensive last month to target anti-American fighters. [...]
Gunmen shot dead an Iraqi nuclear scientist today, witnesses said.
Taleb Ibrahim al-Daher was on his way to work at Diyala University when armed men opened fire on his car as it was crossing a bridge in Baqouba, 35 miles north-east of Baghdad.
The vehicle swerved off the bridge and fell into the Khrisan river, witnesses said.
Al-Daher, who was a professor at the local university, was removed from the submerged car and rushed to Baqouba hospital, where he was pronounced dead.
MOSCOW - President Vladimir Putin encouraged the Defense Ministry on Monday to keep up production of new strategic missile systems, a process that has been slowed in the past by a shortage of funds.
"We cannot stop testing, the time (for production) has been set. Please meet the schedule," Putin told a meeting of key Cabinet ministers, according to the Interfax news agency.
"We must take real care of the Strategic Missile Troops, including their advanced armaments, today and tomorrow."
Over each of the last few years, the Russian Strategic Missile Forces have acquired several Topol-M missiles _ a rate many experts consider insufficient to replace the nation's aging, Soviet-built strategic weapons. Col. Gen. Nikolai Solovtsov, the chief of the Strategic Missile Forces, said earlier this month that it would take at least 10-15 years to rearm the missile forces with the Topol-Ms.
The Topol-Ms, capable of hitting targets more than 10,000 kilometers (6,000 miles) away, have so far been deployed in silos. The mobile version, mounted on a heavy off-road vehicle, is to become operational next year. [...]
OAK RIDGE, Tenn., Dec. 16 - In the predawn hours of Sept. 2, at the plant that stores the nation's stockpile of highly enriched uranium, guards wearing body armor and carrying loaded submachine guns were dispatched to intercept a group of men who had apparently set off an intrusion alarm. But the target group turned out to be a second team of guards, who were conducting a mock attack with laser-tag equipment.
The armed guards, a "shadow force" maintained in reserve during such drills, rushed through the dark, ready, people involved said, to shoot at a group whom they believed were intruders.
Such a deployment is virtually unheard of, security experts said, and had it led to a shooting, the incident could have destroyed the ability to hold such drills, a crucial tool in determining if the plant is adequately defended. The plant, called Y-12, is owned by the Department of Energy but is defended by a contractor, Wackenhut.
"For two minutes, it was mass confusion," said one of the guards on duty that night. "People asked several times, 'Is this a drill?' Nobody would clarify."
He and another guard involved in the incident agreed to speak only on condition of anonymity, saying they had been threatened with firing if they spoke with outsiders about the incident.
The incident was not the only problem drill at the plant, which is part of the Oak Ridge complex, near Knoxville. In January, the inspector general of the Energy Department reported that during a similar laser-tag drill at the weapons plant in 2003, the team playing defense performed unexpectedly well. The reason, the inspector general said, was that the defenders appeared to have gotten advance knowledge of the attack plans, including which building would be attacked and whether a diversionary tactic would be used.
The results were "tainted and unreliable," the inspector general found. [...]
A second guard involved in the Sept. 2 exercise said that from the chatter on the radio, the guards had concluded that "it was time to go fight." A third person involved that night, apparently either a guard or a supervisor, submitted an anonymous letter to the union safety officer calling the error that sent armed guards out to chase unarmed colleagues "an almost fatal tragedy," because the guards could have seen the exercise players firing their laser-equipped guns, which are made from real guns, and would have shot them. As they had trained, the guards came at the site of the alarm from two directions, people on duty that night said.
MIAMI -- Miami police say they used a Taser stun gun to subdue a wheelchair-bound man who threatened them with scissors.
Police say they responded to a domestic violence all at a home where the man got into an argument with his girlfriend, then threw a soda can at her 13-year-old daughter.
Police say the man resisted officers and threatened them.
The man's name was not released. He was taken to jail, but no charges were immediately filed.
Radio waves from mobile phones do harm body cells and damage DNA, a laboratory study has shown.
But the European Union-funded Reflex research did not prove such changes were a risk to human health.
The scientists behind the study, which has not been published in a journal, said more work was needed to see the actual effect of the phones on health.
But the UK National Radiological Protection Board said people should not be worried by the study's findings.
A spokesman said the study had not shown the biological changes led to disease.
He added that even research looking at the effects of radiowaves on cells and DNA did not consistently find evidence of damage.
This research is no reason for people to be worried
Dr Zenon Sienkiewicz, National Radiological Protection Board,
Around 1.5 billion people around the world use mobile phones.
There is an ongoing debate over their safety, with fears over potential dangers linked to mobile phone masts and the handsets themselves.
But the UK government-commissioned Stewart report in 2000 concluded there was no evidence of harm associated with using mobile phones.
However, the report did recommend a precautionary approach and said children should only use mobile phones in emergencies.
The mobile phone industry maintains there is no scientific evidence of harmful effects from electromagnetic radiation.
'Precautions'
The four-year Reflex study, co-ordinated by the German research group Verum, studied the effects of radiation on animal and human cells in a laboratory.
They found that, after being exposed to electromagnetic fields, the cells showed a significant increase in DNA damage which could not always be repaired by the cell.
The results of this study are preliminary, not yet published or peer reviewed and require further replication by other groups
Mobile Operators Association spokeswoman
Damage was also seen in the next generation of cells. Mutated cells are seen as a possible cause of cancer.
The study, which has not been published in a journal, also reported other harmful effects on cells.
The radiation used in the study was at Specific Absorption Rate (SAR) levels of between 0.3 and 2 watts per kilogram.
The SAR is the rate at which the body absorbs emissions from the phone handset.
Most phones emit radio signals at SAR levels of between 0.5 and 1 W/kg.
Mobile phones cannot be sold to unless they fall within the SAR of 2 watts per kg.
Franz Adlkofer, who led the Reflex study, said people should use landlines, rather than mobiles, wherever possible.
He added: "We don't want to create a panic, but it is good to take precautions."
He said definitive research would take another four to five years.
Other studies have suggested mobile phone radiation may have some effect on the body, such as heating up body tissue and causing headaches and nausea, but no study that could be independently repeated has proved that radiation had permanent harmful effects.
'No conclusions possible'
Dr Zenon Sienkiewicz, principal scientific officer at the UK's National Radiological Protection Board, said: "This research is no reason for people to be worried.
"It is an interesting study, but its conclusions should not be over-emphasised."
He added: "The bottom line is that more research looking at whether mobile phones do have a measurable effect on health is needed."
A spokeswoman for the Mobile Operators Association said: "Independent scientific review bodies in the UK and around the world have consistently concluded that the weight of scientific evidence to date suggests that exposure to radiowaves from mobile phone handsets and base stations operating within international guidelines do not cause adverse health effects.
"The results of this study are preliminary, not yet published or peer-reviewed and require further replication by other groups."
She added: "It is not possible to draw conclusions from this preliminary data.
"The authors of this unpublished study acknowledge that this work will need to be repeated by independent laboratories."

The new supersonic Eurofighter Typhoon jet caused an earthquake scare during a test flight today.
Tremors were felt in parts of North Wales, Merseyside and Lancashire just after noon.
Emergency services were inundated with calls from people who feared there had been an earthquake.
Glen Ford, a seismologist at the British Geological Society in Edinburgh, said the tremors were caused by a "sonic boom" brought on by the test flight.
He said: "We were exploring the possibility that there had been an earthquake but analysis revealed this not to be the case.
"The most likely cause is a sonic boom.
"We contacted British Aerospace who confirmed they were conducting a supersonic test on the new Eurofighter over the Irish Sea.
"This is the most likely cause of the tremors."
The Eurofighter has a maximum speed of mach 2.0 – twice the speed of sound, or roughly 1,500mph.
It can accelerate from standing to take-off in less than seven seconds, and pilots have to wear special suits to protect them against the massive g-force.
The aircraft is bristling with modern weaponry, including beyond-visual-range and short-range air-to-air missiles, laser-guided bombs, advanced anti-armour weapons and conventionally armed stand-off missiles.
British-built parts include the nose, cockpit, inboard flaps and rear tail – made by British Aerospace – and the Rolls-Royce engines.
Pilot inexperience not to blame in fatal crash, relatives say

Investigators are still unraveling why a twin-engine Cessna 421 crashed at Centennial Airport killing three people Friday, but relatives of one victim said pilot inexperience can be ruled out.
Nadia Barghelame, 20; Craig Markley, 72, of Fort Collins, and Roy Crain, 60, of Michigan died when the plane they were in crashed shortly after takeoff.

Barghelame radioed the tower and reported engine problems right before the plane went down.
It was the second fatal crash at Centennial Airport within one week. On Dec. 10, Paul Krysiak, of Aurora, and James "Tuck" Presba, of Lone Tree, were killed when the plane they were piloting crashed south of the airport just after takeoff.
The National Transportation Safety Board continues to investigate the cause of that crash as well. [...]
Fierce winds, some gusting to nearly 100 miles per hour, pounded the Front Range on Monday, ripping up roofs, snapping trees and disrupting power.
"It sounds like there's a WWF (World Wrestling Federation) match happening on the roof," said Angela Crooks, who works in the Wells Fargo Building in Lakewood.
Crooks said she felt her building swaying and watched as the blinds smacked the windows.
The National Weather service issued a high-wind warning for areas around the foothills and adjacent plains. Wind gusts were clocked at close to 98 miles per hour at Carter Lake in Larimer County and from 79 to 95 miles per hour in parts of Boulder County, meteorologist Frank Cooper said. [...]
WELLINGTON, New Zealand: An earthquake with a magnitude of 4.9 rattled part of New Zealand's South Island on Wednesday, including the tourist town of Queenstown, the country's Institute of Geological and Nuclear Sciences said.
The mid-afternoon quake was centered 40 kilometers (25 miles) northwest of the farming and tourism town of Te Anau in the Fjordland region and was located 120 kilometers (75 miles) below the earth's surface, it reported.
Police and emergency services in the two towns had no immediate reports of injury or damage from the quake, centered in a sparsely populated region dominated by farms and national parks.
The same region was hit by a powerful 7.2 magnitude quake on Nov. 11 but that also caused no major damage or injury. A 7.1 magnitude quake shook the region in August 2003.
All the quakes have been centered along the so-called Alpine fault below South Island's southwest coast.
About 14,000 earthquakes are recorded in and around New Zealand each year by the institute. Most are small, but between 100 and 150 are big enough to be felt by residents.
Hundreds of thousands of tourists each year visit the Fjordland region's scenic wonders, including coastal fjords and sea life, snowcapped mountains, glacier-scraped valleys and World Heritage-listed rain forests.
A moderate earthquake jolted Hokkaido in the predawn hours of Wednesday, the Meteorological Agency said.
There was no report of casualties or damage to properties, police said. The agency did not issue a tsunami warning following the quake.
The temblor that struck at 12:34 a.m. registered 3 on the 7-point Japanese intensity scale in Niikappu, Urakawa, the city Kushiro, the town of Kushiro, Akkeshi, Nakashibetsu, Betsukai and Nemuro.
It also measured 2 on the Japanese scale in extensive areas including Naganuma, Shiraoi, Shizunai, Obihiro, Toyokoro and Teshikaga.
The focus of the earthquake, which is estimated to have registered 5.8 on the open-ended Richter scale, was located about 50 kilometers below the seabed off the Nemuro Peninsula, Meteorological Agency officials said.
Bush's wrecking tactics over climate change follow an established pattern of self-destruction

I have a persistent mental image of US foreign policy, which haunts me even in my sleep. The vanguard of a vast army is marching around the globe, looking for its enemy. It sees a mass of troops in the distance, retreating from it. It opens fire, unaware that it is shooting its own rear.
Is this too fanciful a picture? Both Osama bin Laden and Saddam Hussein were groomed and armed by the United States. Until the invasion of Iraq, there were no links between the Ba'athists and al-Qaida: now Bush's government has created the monster it claimed to be slaying. The US army developed high-grade weaponised anthrax in order, it said, to work out what would happen if someone else did the same. No one else was capable of producing it: the terrorist who launched the anthrax attacks in 2001 took it from one of the army's laboratories. Now US researchers are preparing genetically modified strains of smallpox on the same pretext, and with the same likely consequences. The Pentagon's space-based weapons programme is being developed in response to a threat which doesn't yet exist, but which it is likely to conjure up. The US government is engaged in a global war with itself. It is like a robin attacking its reflection in a window.
Nowhere is this more obvious than in its assaults on the multilateral institutions and their treaties. Listening to some of the bunkum about the United Nations venting from Capitol Hill at the moment, you could be forgiven for believing that the UN was a foreign conspiracy against the United States. It was, of course, proposed by a US president, launched in San Francisco and housed in New York, where its headquarters remain. Its Universal Declaration of Human Rights, characterised by Republicans as a dangerous restraint upon American freedoms, was drafted by Franklin D Roosevelt's widow. The US is now the only member of the UN security council whose word is law, with the result that the UN is one of the world's most effective instruments for the projection of American power.
The secret deals in Iraq for which the United Nations is currently being attacked by US senators were in fact overseen by the US government. It ensured that Saddam could evade sanctions by continuing to sell oil to its allies in Jordan and Turkey. Republican congressmen are calling on Kofi Annan to resign for letting this happen, apparently unaware that it was approved in Washington to support American strategic objectives. The US finds the monsters it seeks, as it pecks and flutters at its own image.
So we could interpret the activities of Bush's government at the climate talks in Buenos Aires last week as another vigorous attempt to destroy its own interests. US economic growth depends on the rest of the world's prosperity. The greatest long-term threat to global prosperity is climate change, which threatens to wreck many of America's key markets in the developing world. Coastal cities in the US - including New York - are threatened by rising sea levels. Florida could be hit by stronger and more frequent hurricanes. Both farms and cities are likely to be affected by droughts.
In February, a leaked report from the Pentagon revealed that it sees global warming as far more dangerous to US interests than terrorism. As a result of abrupt climate change, it claimed, "warfare may again come to define human life... As the planet's carrying capacity shrinks, an ancient pattern re-emerges: the eruption of desperate, all-out wars over food, water, and energy supplies." The nuclear powers are likely to invade each other's territories as they scramble for diminishing resources.
So how does George Bush respond to this? "Bring it on." The meeting in Buenos Aires was supposed to work out what the world should do about climate change when the Kyoto protocol expires in 2012. Most of the world's governments want the protocol to be replaced by a new, tougher agreement. But the Bush administration has been seeking to ensure both that the original agreement is scrapped, and that nothing is developed to replace it.
"No one can say with any certainty," Bush asserts, "what constitutes a dangerous level of warming, and therefore what level must be avoided." As we don't know how bad it is going to be, he suggests, we shouldn't take costly steps to prevent it. Now read that statement again and substitute "terrorism" for "warming". When anticipating possible terrorist attacks, the US administration, or so it claims, prepares for the worst. When anticipating the impacts of climate change, it prepares for the best. The "precautionary principle" is applied so enthusiastically to matters of national security that it now threatens American civil liberties. But it is rejected altogether when discussing the environment.
The Kyoto protocol is flawed, the Bush team says, because countries such as China and India are currently exempted from cutting their emissions. But instead of helping to design a treaty that would eventually bring them in, the US teamed up with them in Buenos Aires to try to sink all international cooperation. It even supported Saudi Arabia's demand that oil-producing countries should be compensated for any decline in the market caused by carbon cuts.
The result is that the talks very nearly collapsed. On Saturday, 36 hours after they were due to have ended, and while workmen were dismantling the rooms in which the delegates were sitting, the other countries managed to salvage the barest ghost of an agreement. The US permitted them to hold an informal meeting in May, during which "any negotiation leading to new commitments" is forbidden. According to the head of the US delegation, the time to decide what happens after 2012 is "in 2012". It's like saying that the time to decide what to do about homeland security is when the plane is flying into the tower.
Wrecking these talks is pretty good work for a country which, as it refuses to ratify the protocol, doesn't even have negotiating rights. But this is now familiar practice. The US tried to sink the biosafety protocol in 1999, even though, as it hadn't signed, it wasn't bound by it. It sought to trash the 2002 Earth Summit, though Bush failed to attend. This isn't, as some people suggest, isolationism. It is a thorough and sustained engagement, whose purpose is to prevent the world's most pressing problems from being solved.
And the result, of course, is that the catastrophe described by the Pentagon is now more likely to happen. The US has just spent millions of dollars in Buenos Aires undermining its own peace and prosperity. Of course we know that its delegation was representing the interests of the corporations, not the people, and that what's bad for America is good for Exxon. But this does not detract from the sheer, self-immolating stupidity of its position.
The US has every right to beat itself up. But unfortunately, while chasing itself around the world, it tramples everyone else. I know that appealing to George Bush's intelligence isn't likely to take us very far, but surely there's someone in that administration who can see what a monkey he's making of America.
US president George W Bush has pledged to introduce a "tough" federal budget next February in a bid to halve the country's deficit in five years.
The US budget and its trade deficit are both deep in the red, helping to push the dollar to lows against the euro and fuelling fears about the economy.
Mr Bush indicated there would be "strict discipline" on non-defence spending in the budget.
The vow to cut the deficit had been one of his re-election declarations.
The federal budget deficit hit a record $412bn (£211.6bn) in the 12 months to 30 September and $377bn in the previous year.
Dollar weakness
"We will submit a budget that fits the times," Mr Bush said.
"It will provide every tool and resource to the military, will protect the homeland, and meet other priorities of the government."
The US has said it is committed to a strong dollar.
But the dollar's weakness has hit European and Asian exporters and lead to calls for US intervention to boost the currency.
Mr Bush, however, has said the best way to halt the dollar's slide is to deal with the US deficit.
"It's a budget that I think will send the right signal to the financial markets and to those concerned about our short-term deficits," Mr Bush added.
"As well, we've got to deal with the long-term deficit issues."
SHARPSBURG, Maryland (AP) -- Male fish that are growing eggs have been found in the Potomac River near Sharpsburg, a sign that a little-understood type of pollution is spreading downstream from West Virginia, a federal scientist says.
The so-called intersex abnormality may be caused by pollutants from sewage plants, feedlots and factories that can interfere with animals' hormone systems, The Washington Post reported Sunday.
Nine male smallmouth bass taken from the Potomac near Sharpsburg, about 60 miles upstream from Washington, were found to have developed eggs inside their sex organs, said Vicki S. Blazer, a scientist overseeing the research for the U.S. Geological Survey.
Authorities say the problems are likely related to a class of pollutants called endocrine disruptors, which short-circuit animals' natural systems of hormone chemical messages.
Officials are awaiting the results of water-quality testing that might point to a specific chemical behind the fish problems, Blazer said.
"It certainly indicates something's going on," Blazer said of the new findings in Maryland. "But what, we don't know."
The Potomac River is the main source of drinking water for the Washington metropolitan area and many upstream communities. It provides about 75 percent of the water supply to the 3.6 million residents of Washington and its Maryland and Virginia suburbs.
Blazer, who works at a federal fish lab in Leetown, West Virginia., said she found the latest abnormalities last week while examining tissues from fish taken from the river near Sharpsburg.
The same symptoms had previously been found about 170 miles upstream, in the South Branch of the Potomac in Hardy County, West Virginia.
Blazer and other scientists discovered the problem there last year while investigating a rash of mass fish deaths.
U.S. Fish and Wildlife Service researchers are seeking money for a much larger study across the Potomac watershed.
Endocrine disruptors comprise a vast universe of pollutants capable of driving a hormone system haywire. Some are hormones themselves -- such as human estrogen from women taking birth-control pills or animal hormones washed downstream with manure -- that can pass through sewage plants untouched.
In Hardy County, officials were especially concerned about chicken waste from poultry farms.
Others endocrine disruptors are hormone "mimics" -- industrial chemicals or factory byproducts which confuse the body because they are chemically similar to natural hormones.
These pollutants are often found in very low concentrations, so until recently no equipment could detect them. But the first nationwide survey, in 1999 and 2000, found hormones in about 37 percent of streams tested.
Many scientists are concerned that people, as well as other animals, might be affected. "It's not good news that there's something that feminizes male fish in your water," said Gina Solomon, a senior scientist at the Natural Resources Defense Council.
But the Environmental Protection Agency has not set standards for many of these pollutants. Because of this, many drinking-water plants make no special efforts to remove them.
Authorities in West Virginia are investigating whether there is a link to higher rates of certain cancers in people there.
A recent survey of cancer in Hardy County, where some residents get drinking water from the South Branch, found rates of cancer of the liver, gallbladder, ovaries and uterus that were higher than the state average. All four cancers can in some cases grow faster in the presence of estrogen or chemicals that mimic it, cancer experts said.
"It is at least theoretically possible that those two concepts are worth thinking about side-by-side," said Alan Ducatman, chairman of the Department of Community Medicine at West Virginia University.

Readers who wish to know more about who we are and what we do may visit our portal site Cassiopaea.org
---
Remember, we need your help to collect information on what is going on in your part of the world!
We also need help to keep the Signs of the Times online.
---
Send your comments and article suggestions to us

---
Fair Use Policy
Contact Webmaster at signs-of-the-times.org
Cassiopaean materials Copyright ©1994-2014 Arkadiusz Jadczyk and Laura Knight-Jadczyk. All rights reserved. "Cassiopaea, Cassiopaean, Cassiopaeans," is a registered trademark of Arkadiusz Jadczyk and Laura Knight-Jadczyk.
Letters addressed to Cassiopaea, Quantum Future School, Ark or Laura, become the property of Arkadiusz Jadczyk and Laura Knight-Jadczyk
Republication and re-dissemination of our copyrighted material in any manner is expressly prohibited without prior written consent.
.