Printer Friendly Version
New Travel Log! The Quantum Future Group Goes to Rennes-le-Chateau
New Article! Fallen Stars
Pentagon Strike Flash Presentation by a QFS member
New Publication! 'The Wave' finally in book form!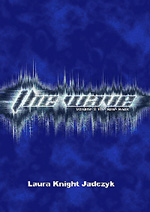 The Wave: 4 Volume Set
Volume 2
by Laura Knight-Jadczyk
With a new introduction by the author and never before published, UNEDITED sessions and extensive previously unpublished details, at long last, Laura Knight-Jadczyk's vastly popular series The Wave is available as a Deluxe four book set. Each of the four volumes include all of the original illustrations and many NEW illustrations with each copy comprising approximately 300 pages.
The Wave is an exquisitely written first-person account of Laura's initiation at the hands of the Cassiopaeans and demonstrates the unique nature of the Cassiopaean Experiment.
---

Picture of the Day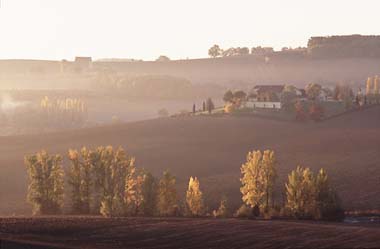 © 2004 Pierre-Paul Feyte
Dahr Jamail's Iraq Dispatches
December 11-13, 2004
11 Dec.

"My list is now 32," says Salam as he arrives at the hotel, "Now 32 of my friends have been killed."
He still has tears in his eyes, even though he's being stoic. Another of his friends has been shot and killed.
"You know I feel like shit every time I add someone to my list. Sometimes it feels like it is every day," he says.
Welcome to Iraq. Where the news gets better with each passing day.
Heavy fighting is continuing in Fallujah. While the military claims to be in control of the situation, they are bombing areas of the city again with warplanes.
Sources in and around the city continue to state that the mujahideen are in control of large sections of the city as they've somehow managed to get more weapons in the city.
As far as Baghdad-fierce fighting in Adhamiya once again and Iraqi National Guard roam the streets with their black facemasks.
The gas crisis grinds on, and now the cell service barely works as of late.
It feels as though nothing is working right here. No gas, not much electricity, don't drink the water, prices of everything going up. People dying everyday.
"This is the freedom," as Iraqis say, and the perfect title to the new book by my colleague Christian Parenti, "The Freedom," which I highly recommend.
This is my birthday…which was celebrated by sharing a large meal with a Sheikh and some of my Iraqi friends.
Capped off with the aforementioned news from Salam, more bombs going off, and the usual gunfire in the streets. Hence, my dark mood.
The next day, the 12th, was grey and raining off and on in Baghdad. Salam and I said our prayers for safety and braved the airport road.
Sitting in a long line of vehicles we were quiet. Holding our breath.
Imagine sitting in a long line of cars knowing that any one of them could be a car bomb, waiting with you to inch closer to the checkpoint.
I only saw one US soldier there-the horrible duties of searching cars and manning the checkpoint is being handled almost entirely by "Global" security contractors, most of them Nepalese. The rest are ING. Imagine that as your job.
My bag was never searched, and the car wasn't searched thoroughly in the least.
"Watch your ass and get the hell out of here habibi," I told Salam as we shook hands.
Goodbyes in Iraq are always sincere…because the possibility of never seeing one another alive again is very real. Our eyes tell it all to one another.
In the airport the electricity cuts. I just laugh, and finally I board the plane and we do the usual spiral take-off.
Above the clouds we fly west towards the setting sun, and I being to really relax for the first time in 6 weeks. Relaxation accompanied with the usual sadness and guilt which stems from being able to leave, when most Iraqis are now trapped inside their own country.
13 Dec.

7 Marines have been killed in Al-Anbar province-read Fallujah. Does the military think it helps them to not announce that there has been ongoing heavy fighting in Fallujah for the last few days? How does this help the families of the soldiers there? What is this like for the loved ones back home who are living in an information blackout? When they know that the only hard news they will truly get from the military is when they are informed that their loved one is dead?
Families of the soldiers watch the news for the horrible car bombs, hoping against hope someone they know wasn't there. Imagine living like that each day.
Heavy fighting continues, as do the car bombs, as a relatively 'quiet' few days were followed by more blood. Thus has been the pattern throughout the occupation. Except the periods of 'calm' are shorter, and the bloodshed more widespread than ever.
Expect this to continue until the 'elections' as well as afterwards. It's called escalation.
I'm in Jordan for a break, and will return to Iraq in January well before the end of that month.

Dan Glaister in Los Angeles
Friday December 17, 2004
The Guardian
Hollywood has joined the war. Universal Pictures announced yesterday that it is to make The Battle for Falluja. To prove it is serious, it has enlisted Indiana Jones himself, actor Harrison Ford, to help defeat the insurgency.
The film - Hollywood's first foray into the second Iraq conflict - is due to go into production next year and will be based on a yet-to-be-finished book, No True Glory: The Battle for Falluja by Bing West, a former marine, politician and now war correspondent.
The movie and book take as their starting point the killing of four civilian contractors in Falluja and the ensuing decision to order an assault on the city by US marines. That first assault, which was abruptly stopped by the White House, was led by General Jim Mattis, who will be played by Ford.
Six months later, shortly after the US presidential election, the marines attacked Falluja for a second time, successfully occupying the city. Almost 80 US marines were killed in the two assaults, while some sources have estimated that 800 Iraqis and insurgents died in the April assault on the city and a further 1,000 in November.
The film promises to depict the story from the point of view of US soldiers and politicians; it seems unlikely that the plight of the Iraqis will figure too prominently in Hollywood's take on the subject.
Writing last week for the online journal Slate.com, West said: "If America needs a hard job done, the marines will do it, and they won't lose their humanity in the process or any sleep over pulling the trigger. Yes, they are 'the world's most lethal killing machine.' That's what America needs in battle."
"Films," Heinrich Goebbels opined, constitute a "scientific means of influencing the masses," of molding attitudes, and he cautioned, "a government must not neglect them." Movies were central to the Nazi regime's domestic propaganda blitz. Under Nazi rule, some 1,300 movies were approved or commissioned by the Reich. Robert Hertzstein, a former consultant to the Justice Department's Office of Special Investigations, notes in The War that Hitler Won that Goebbel's ministry salted popular films with repetitious words and symbols that stirred the emotions of the German populace: "heroism," "sacrifice," "mass murder," "hatred for Germany." (in Robert Edwin Herzstein, The War that Hitler Won: Goebbels and the Nazi Media Campaign, New York: Paragon, 1987, p. 272.) A half century later, Black Hawk Down -- with its profuse "heroism," "sacrifice," "mass murder," "hatred for America" -- swept the next bellicose right-wing "homeland." The parallels were glaring.
A MILITANT group killed two US intelligence agents in Iraq on December 8, according to a video released on an Islamist website today.
The video shows two armed and masked men reading a statement announcing the deaths of the two men near Taji, north of Baghdad, described as "two members of the Pentagon and the CIA''.
The footage from the Saraya al-Jihad Al-Islami group shows various photos and official documents belonging to the two men, one of whom is named as Joseph James Wemple.
The statement said that "fighters attacked the vehicles (carrying the two men), killed them and took their weapons as well as archaeological artefacts belonging to (Mesopotamian) heritage and secret documents''.
One of about 20 photos shown in the video showed Mr Wemple alongside US President George W Bush.
A US newspaper reported earlier this month that Mr Wemple, a 49-year-old project manager for a US engineering-construction contractor, and colleague Dale Stoffel were killed in an ambush as they left Taji base on December 8.
The Orlando Sentinel newspaper reported that Mr Wemple was a longtime manager of Disney World building projects who went to Iraq in April.
ITHACA, N.Y. (AP) -- Nearly one-half of Americans believe the U.S. government should restrict the civil liberties of Muslim-Americans, a national poll indicates.

The survey conducted by Cornell University also found Republicans and people who described themselves as highly religious were more apt to support curtailing Muslims' civil liberties than Democrats or people who are less religious.

Researchers also found respondents who paid more attention to television news were more likely to fear terrorist attacks and support limiting the rights of Muslim-Americans.

"It's sad news. It's disturbing news. But it's not unpredictable," said Mahdi Bray, executive director of the Muslim American Society.

"The nation is at war, even if it's not a traditional war. We just have to remain vigilant and continue to interface."

The survey found 44 per cent favoured at least some restrictions on the civil liberties of Muslim-Americans. Forty-eight per cent said liberties should not be restricted in any way.

The survey showed 27 per cent of respondents supported requiring all Muslim-Americans to register where they live with the U.S. government. Twenty-two per cent favoured racial profiling to identify potential terrorist threats. And 29 per cent thought undercover agents should infiltrate Muslim civic and volunteer organizations to keep tabs on their activities and fund-raising.

Cornell student researchers questioned 715 people in the national telephone poll conducted this fall. The margin of error was 3.6 percentage points.

James Shanahan, an associate professor of communications who helped organize the survey, said the results indicate "the need for continued dialogue about issues of civil liberties" in a time of war.

While researchers said they were not surprised by the overall level of support for curtailing civil liberties, they were startled by the correlation with religion and exposure to television news.

"We need to explore why these two very important channels of discourse may nurture fear rather than understanding," Shanahan said.

The survey indicated 37 per cent believe a terrorist attack in the United States is still likely within the next 12 months. In a similar poll conducted by Cornell in November 2002, that number stood at 90 per cent.
WASHINGTON - The administration of US President George W. Bush will agree to write off Iraq's debts to Washington of 4.1 billion dollars, racked up during the regime of Saddam Hussein.
US Secretary of State Colin Powell, Treasury Secretary John Snow and Iraq's Finance Minister Adel Abdel Mahdi, according to a State Department statement Thursday, will sign the debt write-off accord in Washington on Friday.
"The signing of the debt cancellation agreement is the bilateral agreement that implements the United States' part of the Paris Club debt-reduction agreement reached November 21, 2004," the statement said.
"In fact the United States will go beyond the 80 percent reduction agreed at the Paris Club and forgive 100 percent of the 4.1 billion dollars Iraq owes the United States from the Saddam era," it said.
In late November, the Paris Club of 19 creditor countries, including the United States, Japan, Russia and EU nations, said its members had agreed to wipe out 80 percent of the money it is owed by Iraq over three years.
Iraq owes the Paris Club nations some 40 billion dollars (30 billion euros), about one-third of the country's foreign debt.
The Second Bush Administration
Réseau Voltaire
Unknown to the public at large, Stephen Hadley has carried on a brilliant career in the shadow of Brent Scowcroft and Condoleeza Rice. A business lawyer convicted of fraud, he became the lawyer of the largest arms manufacturer in the world, Lockheed Martin. He trained the candidate George W. Bush, wrote up the new nuclear doctrine, prepared the creation of the Department of Homeland Security, supervised new entries into NATO, and sold the invasion of Iraq. Ever faithful, he protected Bush the father from the Irangate scandal and Bush the son from the lies of the Iraq war. He now finds himself rewarded by becoming National Security Advisor.
Among the hard core of the Second Bush Administration, Stephen J. Hadley is the least known element to the public and the least visible personality. He plays, nonetheless, a central role.
Leaving Yale University, where he got his law degree, calling himself Steven Hadley, he joined the Secretary of Defense as controller of the analysis group. Richard Nixon had not yet signed the Peace Accord with Vietnam. Noticed by General Brent Scowcroft, an associate of Henry Kissinger and who succeeded him as National Security Advisor, Mr. Hadley joined the National Security Council in 1975 under the Ford Administration. In 1977, when the Republicans lost the White House, he left public service for the private sector. He joined the firm Shea & Gardner, legal counsel to the world's largest arms manufacturer, Lockheed Martin, as a lawyer. The firm then had to face a scandal that began in Japan and extended to Europe: the company had corrupted political leaders who, one by one, were forced to resign. Hadley kept this job for twenty-four years, including the periods when he returned to public life or when he invested himself in a firm for strategic counseling.
At the beginning of the 1980s, Mr. Steven Hadley set up an insurance fraud of close to 1.1 million dollars. He was discovered, found guilty by a court in Iowa, and forced to reimburse the money. To erase any trace to his crime, he changed his name to Stephen John Hadley.
When Ronald Reagan took the White House, Mr. Hadley stayed in the private sector. However, in 1986, the Irangate scandal broke. President Reagan appointed a commission of three wise men to look into it. It was composed of the Texan Senator John Tower, Edmund Muskie [1], and Brent Scowcroft who called once more Stephen J. Hadley to his side. In spite of the implausibility, the commission concluded that President Reagan and Vice-President Bush were innocent. They found that the financing of the Contras in Nicaragua through the trafficking of drugs and illegal weapons sales to Iran was a secret initiative of over-zealous members of the National Security Council, put into place without the knowledge of their superiors.
In 1989, George H. Bush (father) took the place of Ronald Reagan. To thank those who had whitewashed him, he named Brent Scowcroft National Security Advisor and John Tower Secretary of Defense. But the link was too obvious, and the Senate resisted. Finally, Mr. Tower [2] withdrew for the benefit of Dick Cheney who took Stephen Hadley into his service as assistant for International Security Policy, that is, as the liaison officer with Scowcroft. He would notably be involved with the invasion of Panama and the Gulf War. He was also the special envoy of Cheney to the post-Soviet States. In 1993 Clinton swept away the Republicans. General Brent Scowcroft returned to private security consulting. He created his own firm, the Scowcroft Group, where he surrounded himself with proven talent, notably General Colin Powell, Stephen Hadley, and Condoleeza Rice.
Hadley added this responsibility to his job at Shea & Gardner. He was soon joined by another former collaborator of Scowcroft, Democratic Ambassador R. James Woolsey, specialist in the balance of arms and ephemeral director of the CIA.
As lawyer for Lockheed Martin, Hadley was in contact with the directors of the firm, notably Lyne Cheney (wife of Dick). He became close with Bruce P. Jackson, the vice-president of the firm in charge of conquering new markets. They developed together the US Committee to Expand NATO into which they brought Richard Perle and Paul Wolfowitz. The Committee steered the entry of the Czech Republic, Hungary and Poland in 1999. Then that of Bulgaria, Estonia, Latonia, Lithuania, Romania, Slovakia and Slovenia. Each time, the leaders of the new member States were solicited to bring their armies up to the norms of NATO, that is to say, to purchase material from Lockheed Martin. The pressure was so strong that certain of them denounced "the racket" into which they were forced.
During this period, Hadley also invested himself in a think tank of the extreme right, the National Institute for Public Policy (NIPP). Nostalgic for Dr. Strangelove, they studied all possible uses for the atomic bomb. With thirty or so people, including his colleague R. James Woolsey, Hadley participated in a working group that produced the celebrated report Rationale and Requirements for U.S. Nuclear Forces.
In 2001 this group would be integrated into the Bush Administration in a consultation panel on concepts of deterrence (Deterrence Concepts Advisory Panel). He reformulated the report to make it official nuclear doctrine (Nuclear Posture Review) in January 2002. During the Cold War, NIPP ensured the development of the atomic bomb for protection against the Red Menace. Once the USSR disappeared, NIPP made sure that they had to continue to develop the bomb because they didn't know who the next enemy would be. It was therefore necessary to prepare for all eventualities by inventing and producing new types of atomic bombs, notably tactical nuclear weapons.
Mr. Hadley is also a director of Advanced National Strategies and Enabling Results (ANSWER), a private institute issued from Rand Corporation and that works exclusively for government agencies. There he rubs shoulders with former directors of the Pentagon and the CIA, who are usually also members of the Society of Competitive Intelligence Professionals. ANSWER has a discrete subsidiary, Legi-Slate, a specialist in the study of parliamentary documents having to do with questions of defense. This is a joint venture with the Washington Post.
Between 1998 and 2000 ANSWER and CSIS [3] developed a new concept - Homeland Security. The word "Homeland" was before this absent from political discourse because it was badly viewed in a nation of immigrants, and the expression "Homeland Security" was totally unknown. It designates the necessity of preparing the country to confront an attack by weapons of mass destruction. This includes everything from protective measures against the dealings of the enemy to the organization of large-scale emergency aid and the continuity of government.
The working group at the CSIS included thirty or so people, including L. Paul Bremmer III, Richard Clarke, General Wayne Downing, and, obviously, R. James Woolsey and Stephen J. Hadley, who was the only one to sit both on ANSWER and CSIS.
Hadley also participated in a group of eight specialists, trained by Condoleeza Rice, the Vulcans. Like the Roman God who forged weapons for the Gods in the bottom of volcanoes, they trained the candidate George W. Bush in international politics.
Upon his arrival in the White House, George W. Bush reformed the National Security Council. He totally reorganized the work in sub-committees [4] and created a post of Deputy Advisor that he gave to Mr. Hadley.
It wasn't a surprise that one of the eleven policy coordination committees was named "proliferation, counter-proliferation and homeland security".
In a general fashion, George W. Bush opened the doors of his administration to Lockheed Martin. The directors and managers of the firm colonized the posts of high responsibility: vice-president Norman Mineta became Transportation Secretary, director of operations Peter B. Teets took over the direction of the Air Force and NRO, the deputy director of the firm, Everet Beckner, took over the direction of nuclear programmes, a lobbyist of the firm, Otto Reich [5] was named to the Latin America bureau of the State Department, etc. In the week that followed the attacks of September 11, 2001, the White House produced a complete plan for the formation of the Department of Homeland Security. According to the explanations furnished then, a cell led by Vice-President Dick Cheney had been working in secret on this plan for eight months and had been preparing to deliver the report for October 1. The work was so secret that the existence of the cell had not been revealed and there exists no trace of its activities. Everything leads us to think that this story is a fable and that in reality it was ANSWER and CSIS that prepared this plan. It remains to be seen why such a fable was created.
In 2002 Stephen Hadley supervised the creation of the Project on transitional Democracies, once again with his friend Bruce P. Jackson. It was a matter of bringing together the military-industrial complex with the "spontaneous revolutions" that the National Security Council was in the process of planning for Central and Eastern Europe: Georgia, Belarus, the Ukraine, etc. and to integrate these States into NATO.
In December of the same year, the two accomplices created the Committee for the Liberation of Iraq. This organization, that would go on to dramatically increase the number of its public meetings and interventions in the media in order to mobilize US public opinion for the war, was administrated by a board exclusively composed of shareholders and employees of Lockheed Martin [6]. To sell this war, Mr. Hadley was active on all fronts. It was he who transmitted the documents attesting that Saddam Hussein attempted to obtain nuclear materials from Niger to the UN. It was also he again who attested to the secret rendezvous in Prague between Mohammed Atta, presumed chief of the September 11 attacks, and a responsible of the Iraqi secret service. He took from that the proof that "Saddam" had plotted against "America" and that he was ready to strike again with an atomic bomb. The moment had come to deliver the war against Iraq with the excellent material furnished by Lockheed Martin and to insure "Homeland Security". But the documents were obvious forgeries, the rendezvous was complete nonsense, and the invasion of Iraq a military fiasco. Mr. Hadley accepted the blame to protect President Bush. He assumed responsibility for all the errors. It was assumed that he had been completely burned, but in November 2004, George W. Bush chose him to become his National Security Advisor for his second administration.
[1] Edmund Muskie was Secretary of State (Democrat) under Jimmy Carter from 1977 until 1980.
[2] In 1991, John Tower died in a plane accident. Several other "witnesses" to Irangate died within a few days of each other in various accidents.
[3] « CSIS, les croisés du pétrole », Voltaire, 6 July 2004.
[4] National Security Presidential Directive #1, 13 February 2001.
[5] « Otto Reich et la contre-révolution », Voltaire, 14 May 2004.
[6] « Une guerre juteuse pour Lockheed Martin » Voltaire, 7 February 2003.
Translated by Signs of the Times

WHEN they start pushing the panic button over "moral values" at the bluest of TV channels, public broadcasting's WNET, in the bluest of cities, New York, you know this country has entered a new cultural twilight zone.

Just three weeks after the election, Channel 13 killed a spot for the acclaimed movie "Kinsey," in which Liam Neeson stars as the pioneering Indiana University sex researcher who first let Americans know that nonmarital sex is a national pastime, that women have orgasms too and that masturbation and homosexuality do not lead to insanity. At first WNET said it had killed the spot because it was "too commercial and too provocative" - a tough case to make about a routine pseudo-ad interchangeable with all the other pseudo-ads that run on "commercial-free" PBS. That explanation quickly became inoperative anyway. The "Kinsey" distributor, Fox Searchlight, let the press see an e-mail from a National Public Broadcasting media manager stating that the real problem was "the content of this movie" and "controversial press re: groups speaking out against the movie/subject matter" that might bring "viewer complaints."

Maybe in the end Channel 13 got too many complaints about its own cowardice because by last week, in response to my inquiries, it had a new story: that e-mail was all a big mistake - an "unfortunate" miscommunication hatched by some poor unnamed flunky in marketing. This would be funny if it were not so serious - and if it were an anomaly. Yet even as the "Kinsey" spot was barred in New York, a public radio station in North Carolina, WUNC-FM, told an international women's rights organization based in Chapel Hill that it could not use the phrase "reproductive rights" in an on-air announcement. In Los Angeles, five commercial TV channels, fearing indecency penalties, refused to broadcast a public service spot created by Los Angeles county's own public health agency to counteract a rising tide of syphilis. Nationwide, the big three TV networks all banned an ad in which the United Church of Christ heralded the openness of its 6,000 congregations to gay couples.

Such rapid-fire postelection events are conspiring to make "Kinsey" a bellwether cultural event of this year. When I first saw the movie last spring prior to its release, it struck me as an intelligent account of a half-forgotten and somewhat quaint chapter in American social history. It was in the distant year of 1948 that Alfred Kinsey, a Harvard-trained zoologist, published "Sexual Behavior in the Human Male," a dense, clinical 804-page accounting of the findings of his obsessive mission to record the sexual histories of as many Americans as time and willing volunteers (speaking in confidentiality) would allow. The book stormed the culture with such force that Kinsey was featured in almost every major national magazine; a Time cover story likened his book's success to "Gone With the Wind." Even pop music paid homage, with the rubber-faced comic Martha Raye selling a half-million copies of "Ooh, Dr. Kinsey!" and Cole Porter immortalizing the Kinsey report's sizzling impact in a classic stanza in "Too Darn Hot."

Though a Gallup poll at the time found that three-quarters of the public approved of Kinsey's work, not everyone welcomed the idea that candor might supplant ignorance and shame in the national conversation about sex. Billy Graham, predictably, said the publication of Kinsey's research would do untold damage to "the already deteriorating morals of America." Somewhat less predictably, as David Halberstam writes in "The Fifties," The New York Times at first refused to accept advertising for Kinsey's book.

Such history, which seemed ancient only months ago, has gained in urgency since Election Day. As politicians and the media alike pander to that supposed 22 percent of "moral values" voters, we're back where we came in. Bill Condon, who wrote and directed "Kinsey," started working on this project in 1999 and didn't gear it to any political climate. The film is a straightforward telling of its subject's story, his thorniness and bisexuality included, conforming in broad outline to the facts as laid out by Kinsey's most recent biographers. But not unlike Philip Roth's "Plot Against America," which transports us back to an American era overlapping that of "Kinsey," this movie, however unintentionally, taps into anxieties that feel entirely contemporary. That Channel 13 would even fleetingly balk at "Kinsey" as The Times long ago did at the actual Kinsey is not a coincidence.

As for the right-wing groups that have targeted the movie (with or without seeing it), they are the usual suspects, many of them determined to recycle false accusations that Kinsey was a pedophile, as if that might somehow make the actual pedophilia scandal in one church go away. But this crowd doesn't just want what's left of Kinsey's scalp. (He died in 1956.) Empowered by that Election Day "moral values" poll result, it is pressing for a whole host of second-term gifts from the Bush administration: further rollbacks of stem-cell research, gay civil rights, pulchritude sightings at N.F.L. games and, dare I say it aloud, reproductive rights for women. "If you have weaklings around you who do not share your biblical values, shed yourself of them," wrote Bob Jones III, president of the eponymous South Carolina university, to President Bush after the election. "Put your agenda on the front burner and let it boil." Such is the perceived clout of this Republican base at government agencies like the F.C.C. that it need only burp and 66 frightened ABC affiliates instantly dump their network's broadcast of that indecent movie "Saving Private Ryan" on Veterans Day.
GAZA CITY, GAZA STRIP - Six Palestinians were killed when Israeli troops raided a Gaza refugee camp on Friday in retaliation for militant attacks on a Jewish settlement in the past week.
At least four gunmen were among the six Palestinians killed in the raid that prompted hundreds of people to flee their homes. At least 24 Palestinians were also wounded, hospital officials said, including an ambulance driver and five children.

An Israeli soldier was also injured.
Israeli troops said they were responding to Palestinian mortar fire that in the past week killed a Thai worker in a Jewish settlement and injured 17 people, including 11 soldiers.
Meanwhile, the fate remained unclear for six Palestinians, trapped underground after the collapse of a tunnel being dug under an army-controlled security strip between the Gaza town of Rafah and nearby Egypt.
Israeli officials gave permission for Palestinian ambulances and rescue crews to go to the scene.
Palestinian militants have dug many tunnels near the border area. Israel says the militant use the tunnels to smuggle arms and attack Israeli forces. Other tunnels have been used for smuggling civilian goods, including cigarettes.
On Sunday, Palestinian militants killed five Israeli soldiers when they detonated a tonne of explosives in a tunnel under an Israeli army post.
HERZLIYA, Israel -- Declaring 2005 a year of opportunity, Prime Minister Ariel Sharon held out the prospect of an independent state for the Palestinians if they stop violence and said he is ready to coordinate a Gaza pullout with them.
Sharon's speech was strikingly optimistic, a sign of change in the post-Yasser Arafat era, but Palestinian leaders said it fell short of expectations. [...]
Addressing an academic conference Thursday evening, Sharon said Arafat had been the main obstacle to peace and his death in November turned 2005 into a "year of great opportunity."
Sharon has signaled he would work with Arafat's successor, likely to be PLO chief Mahmoud Abbas, the front-runner in Jan. 9 presidential elections. Sharon said he would do his utmost to allow the vote to proceed, including redeploying troops.
"We stand before a unique window of opportunity. Who knows when we will have this opportunity in the future," Sharon said.
Sharon said he is determined to go ahead with the planned withdrawal from Gaza and four West Bank settlements in 2005, "with conviction and without hesitation." Sharon is in negotiations with the moderate Labor Party to join his coalition as a buffer against threats from hard-liners to bring him down.
The withdrawal is set to start July 3 and to be completed within three months. A final Cabinet vote on approving the pullout was initially scheduled for June.
However, Sharon adviser Asaf Shariv said today that the final vote might be held several months earlier, to allow for possible legal challenges and practical preparations. The Maariv daily reported that the vote could be held as early as January.
Withdrawal opponents hoped that with final approval still months away, they could topple Sharon or find another way to stop the plan. If Sharon decides to hold the vote in coming weeks, it could intensify opposition among hard-liners in his Cabinet.
Sharon said that the withdrawal could lead to future peace talks.
"This initiative is the foundation and cornerstone for the great opportunities which lie before us," he said. Addressing the Palestinians, he said: "We have no desire to rule over you. We have no desire to run your affairs."
When Arafat was still alive, Sharon insisted on a unilateral pullback, saying he had no Palestinian partner. On Thursday, he said he is ready to coordinate the withdrawal with the new Palestinian leadership.
Palestinian Cabinet minister Saeb Erekat said Sharon should have negotiated the Gaza plan with the Palestinians, but that the Palestinians welcome any withdrawal. "If Sharon wants to leave Gaza or any part of the West Bank we're not going to stop him and we stand fully ready to assume our responsibilities there," Erekat said.
Erekat also said negotiations on a final peace deal should resume quickly. The Palestinians fear that despite the conciliatory tone, Sharon will try to dictate the pace and delay the resumption of peace talks. Sharon has said he envisions a long-term interim deal with the Palestinians.
Sharon on Thursday held out the prospect of Palestinian statehood, provided the Palestinians stop militant groups from attacking Israel and carry out reform.
"For their part, the Palestinians can then also live in dignity and freedom in an independent state," he said without giving a timeframe.
Sharon also said Israel would seek to annex large Jewish settlements in the West Bank and keep all of east Jerusalem, the sector captured by Israel in the 1967 Mideast war and claimed by both Israel and the Palestinians as a capital.
The Palestinians want all of the West Bank, Gaza and east Jerusalem for their state.
Israeli commentators said they were struck by Sharon's conciliatory tone and said he sounded increasingly like veteran statesman Shimon Peres, architect of the interim peace deals with the Palestinians, and until recently Sharon's political rival.
After the collapse of peace talks in 2000, Peres was widely ridiculed in Israel for his insistence that a "new Middle East" of peace and coexistence remains possible.
Hamas spokesman Sami Abu Zuhri said Sharon's speech was a declaration of war "against the rights of the Palestinian people," and that the militant group would keep fighting occupation. Hamas has been responsible for dozens of suicide bombings that have killed hundreds of Israelis during four years of violence. [...]
The nature of Israeli occupation will not change overnight. The savagery that the Sharon government adopts in dealing with the Palestinians will not change. As long as it is so, it is hard to doubt the Palestinians' right to resist this occupation and defend themselves against its savagery. This equation holds true as long as it relies calculations of win or lose; especially concerning the Palestinian side.
No reasonable person can deny the new circumstances in the Palestinian situation, which are related to Yasser Arafat's departure and the changes that will result from the presidential elections followed by legislative and municipal elections, and the Fatah conference. If the exaggerated optimism concerning the possibility of activating a Palestinian solution was not really based on anything, it does not mean that the Palestinian situation is still as it is. Consequently, previous policies and practices should continue.
Over the course of a few weeks, Mahmoud Abbas (aka Abu Mazen) was capable of restoring Palestinian-Arab relations through initiatives, which the previous leadership was incapable of for historical and personal reasons. If Riyadh and Cairo maintained their position as the Palestinian Authority's (PA) last resort, and always preserved continuous affability with it, the current tour that led the PA to Damascus, Beirut, and Kuwait is eliminating the last hurdle in front of Palestinian-Arab normalization. This, based on the assumption that disagreements that will necessarily continue should not lead to enmity. This is a great gain for Palestinian policy, and an important start to serve it goals.
At the same time, regardless of stances opposing the Oslo Accord, what followed it, and Israeli practices, Palestinians will head to the ballot boxes on January 9, 2005. The Islamic factions called for boycotting these elections since they do not recognize anything that came out of Oslo. However, they did not call for canceling the elections; for they know that this slogan would not attract anyone at a time when the Palestinians, first and foremost, and the world agree on the necessity of the new leadership to be elected.
Here, Abbas also scored two positive points. The first is consensus over him inside Fatah, especially after Marwan Barghouti's final withdrawal from the race. This means that the man who is considered to be "the conscience of the second Intifada" supports the policy that the PLO's chief insists on, giving it a national push that other factions would not be able of easily seizing it. The second is related to Abbas's welcoming any new nomination, considering that the voter, not arrangements on the sidelines, should settle the race. This means actual enrichment for the young democratic Palestinian experience.
In this framework, we can stop at the latest Rafah operation. However, justification should go beyond the presence of occupation and resisting its soldiers. The bombing targeted the only crossing point between the Gaza Strip and Egypt at the time when Palestinian and Egyptian authorities are trying to find a suitable way to make the unilateral withdrawal plan part of coordinated arrangement with the Authority, and in the framework of the Roadmap. In this context, we can suspect that there is a certain attack on these attempts and the Egyptian role, which the current Palestinian situation, including Islamic factions, cannot do away with.
The bombing happened with Abbas's arrival in Kuwait, after Damascus and Beirut, in the effort to complete the Palestinian-Arab reconciliation and guarantee some financial support for the quasi-bankrupt Authority. When Israel rushes to take advantage of the explosion to accuse the Authority of not trying to prevent such attacks, and threatens it with hindering the elections, it means that it is primarily targeting Abbas. Unforeseen actions, with their place and time, facilitate such attacks.
GENEVA - The United Nations has found another listening device planted in its offices, this one in the world body's European headquarters in Geneva.
The "sophisticated" bugging device, which experts believe was made in Russia or Eastern Europe about three or four years ago, was planted in a room next to a conference hall used by political leaders and other visiting dignitaries.
In September 2003, U.S. Secretary of State Colin Powell and other foreign ministers used the hall to talk about how to deal with Iraq in the wake of the U.S.-led invasion of the country.
Workers found the bug while renovating the Salon Français in September, but the United Nations did not talk about the discovery until Friday.
A spokesperson said an investigation has failed to discover who planted it or when it was placed.
This is the third time this year that allegations have surfaced that UN officials were spied on by means of listening devices.
Richard Butler, the UN's chief weapons inspector from 1997 to 1999, said in February that he was regularly bugged.
The Americans, British, French and Russians all knew the content of supposedly private conversations involving his office, Butler said.

His comments came on the heels of revelations by a former British cabinet minister that United Kingdom intelligence agents had bugged UN Secretary General Kofi Annan's office in the months before Britain joined the U.S.-led coalition to remove Iraqi leader Saddam Hussein from office.
The campaign against Kofi Annan persists; the heroes (villains to be more precise) are the same extremists who were supposed to face the law if George W. Bush lost the elections.

President Bush is distant from the campaign, and his administration supported the United Nations Secretary General to remain in his post. Annan visited Washington yesterday to discus the elections in Iraq and other issues. However, after daring to doubt the legitimacy of the war on Iraq, the campaign continues to suppress or tame Kofi Annan.

Annan is not the greatest SG in the history of the UN; I could easily criticize his record. Nevertheless, there is nothing on his record other than a misdemeanor but still, he is treated as if he had committed a felony while the occupation is committing crimes on a daily basis in Iraq.

We are all aware that Annan is a suspect in the "oil-for-food" program; there is a Congressional investigative subcommittee, chaired by Senator Norm Coleman (Republican, Minnesota), that claims that Saddam Hussein skimmed over $21 billion off the program and that the UN acted in collusion with him, or that program officials had accepted bribes.

First, the figure is exaggerated. Chief U.S. weapons inspector Charles A. Duelfer estimated that Saddam Hussein illicitly received $10 billion.

Second, the subcommittee hiked up the figure by $7 billion or more, which was its estimate of what Saddam Hussein made from smuggling oil and selling it. This is an arrogant accusation since the U.S., or the alleged Coalition, had failed to ban the smuggling while the UN is expected to.

Third, the money is all Iraqi money; Saddam Hussein looted the entire country, and took lives before wealth. He did all this after the Americans helped him throughout the 1980s, and directly supplied him or allowed him to obtain all various types of weapons - the attack on Halabja took place with America as his ally, not his enemy.

Fourth, Russia, France and some Texans whom George Bush is acquainted with, have benefited from dealing with Iraq; perhaps the subcommittee is investigating them as well.

Senator Coleman says that the (highly inflated) figure stolen by Saddam Hussein "is the biggest financial scandal in the UN's history and the disease must be eradicated." Consequently, he is calling for the resignation of Kofi Annan.

The biggest financial scandal in the UN's history is the 5/2/2003 report of Secretary of State Colin Powell on the WMDs in Iraq. Since the man is leaving, there is no need to ask for his resignation. Of course, theft is incomparable to murder but rather to similar theft. Coleman will deny his extremism and double standards should he declare that Halliburton's contracts in Iraq are dodgy, and ask for the resignation of Vice President Dick Cheney, who headed Halliburton until he became Bush's vice president; since the company would not have won any contracts without his influence. It seems that all of its contracts, from Iraq to Nigeria, are under investigation.

More offensive than the aforementioned is for Kofi Annan to be implicated because his son Kojo was on the payroll of the Swiss company Cotecna Inspection Services, which oversaw the Iraqi sales. Annan cannot be held accountable for his adult son's actions; unless it is proven that he pulled strings to get his son the job, which did not happen.

Would Kofi Annan have been criticized if he had not reflected the stance of the majority member states in opposing the war? Annan committed mistakes which were immediately forgiven when they thought that he was an obedient employee at the international organization. However, when he started to show agitation, warnings against him were issued in the form of articles written by well-known extremists from the neo-conservative cabal. Not getting the message, or by not backing off, a new wide campaign of lies and fabrication was launched against him. It is enough that he is requested to stand against the dictator who could not have been toppled other than by direct military intervention of the sole superpower.

The problem with the campaign against Annan is that it diverted attention from a real and more significant subject, which is reforming the UN, after a committee that included some of the finest political intellectuals in the world, issued their proposals to treat the droopiness of the international bureaucracy, 60 years after the establishment of the international organization.

The proposals fell to second place following the alleged scandal around the "oil-for-food" program. When the proposals were discussed, the interest was to expand Security Council membership from 15 to 24 - keeping the veto power exclusive to the five permanent member states. There is a suggestion of introducing six other permanent member states status. They are Brazil, Germany, India, Japan and Egypt, and either Nigeria or South Africa, with three other countries with a two year membership for each one. As for the other proposal, it is to add eight other members with a renewable four-year membership and one two-year member.

This was amongst 101 recommendations, of which the aforementioned is the most important; since I have noticed expressions from which I understood an approval on what the Bush administration seeks regarding the right to use force unilaterally, the occupation does not justify killing civilians without mentioning that the occupation does kill civilians, which is an Israeli demand, and hence American.

I was hoping that the argument around reforming the UN would be based on the international group's recommendations, rather than be concerned with a non-existent scandal. If we were in an ideal world perhaps, the argument would have focused on the scandal of launching a war to topple Saddam Hussein, which is an acceptable justification, and later transforming Iraq into a state worse than the one it knew under the former regime. In other words, the war against Saddam was justifiable; however, it no longer is due to the fighting and continuous killings in addition to the proof that sanctions alone are sufficient since they had terminated the banned weapons programs which Saddam had implemented while America was his ally. Then came the "oil-for-food" program, and regardless of the theft, it succeeded in improving the health conditions of the Iraqi citizen and eliminate some of his suffering.

This is the real scandal. I leave the reader with words from The New York Times: "The campaigns on the Program and Annan ignore that Iraq collected more money through commerce deals over a number of years, which the United States and other countries were well aware of but did not attempt to stop them."
MILLIONS of e-mails to British government staff will be automatically wiped out on Monday, 11 days before freedom of information laws come into force, a newspaper reported Saturday.
The Cabinet Office, which supports Prime Minister Tony Blair and co-ordinates government policy, has ruled that e-mails more than three months old must be deleted from December 20, according to The Times.
Its 2,000 civil servants are being told to print and file e-mails that should be disclosed under the Freedom of Information (FoI) Act, the newspaper said.
It will be up to the individual which e-mails are printed, with no monitoring from heads of department. Many officials, who receive about 100 e-mails a day, will have at least 3,000 items in their mailboxes, it said.
Although the deleted e-mails will be stored on back-up systems, these have been declared off limits to freedom of information requests because of the cost of accessing them, it added. The Conservative opposition party said Blair's Labour government was deliberately trying to destroy embarrassing information.
"This begs the question how much more does the Labour administration need to hide," Michael Fabricant, the Shadow Minister for Industry and Technology, was quoted as saying.
The decision also raises questions about whether the trail of correspondence which brought down David Blunkett, the former home secretary, would have surfaced.
The Cabinet Office insisted that the exercise was not related to the Freedom of Information Act but was "good records management practice," to stop files blocking the system.
BALI, INDONESIA - Five people have been questioned after a small amount of arsenic was found in noodle soup prepared for Indonesian Vice-President Yusuf Kalla.
Police spokesperson A.S. Reniban said laboratory tests showed 0.09 milligrams of arsenic in the soup, which was prepared for Kalla at a hotel on the island of Bali.
More tests are needed to establish the source of the arsenic, police said. It occurs naturally in many substances.
Kalla is running for the leadership of the country's largest political party, Golkar. It is holding a congress in Bali this weekend, and Kalla is competing with incumbent Akbar Tanjung.
Golkar heads a coalition of parties that controls 275 seats out of 550 in the Indonesian parliament. In comparison, a coalition supporting President Yudhoyono controls only 233 seats.
This is the second case of possible poisoning involving political candidates to surface in recent weeks.
In Ukraine, presidential candidate Viktor Yushchenko suffered severe pain and facial disfigurement after eating dioxin that he claims was planted in his food by someone supporting rival Viktor Yanukovych.
MOSCOW, - Russia may build seven more nuclear reactors for Iran, to cost a total $10 billion, Alexander Rumyantsev, head of the Federal Atomic Energy Agency, has announced.
"The Iranian side is now holding negotiations with Russia and other countries over the implementation of this ambitious program," Mr. Rumyantsev said. "We believe that Iran needs such nuclear capacities to be used in its peaceful energy program."
According to the Russian official, the technological process of constructing nuclear reactors for Iran has been developed at Unit 3 of the Kalinin nuclear power plant, launched on Thursday, December 16.
"About 600 innovative technologies were used in building the Kalinin nuclear power plant's third unit. And most of them can be effectively used in the construction of the first unit of the Bushehr plant and new nuclear power stations of Iran," Mr. Rumyantsev said.
Jakarta, Indonesia — Indonesian police seized a cache of bombs on a bus Friday, days after foreign governments warned that terrorists were preparing to launch fresh attacks in the country, the police chief said.
Police arrested 15 passengers, including the driver of the public bus, which was stopped in the West Javanese town of Bandung. Three of the those detained were being questioned "intensively," said West Java detective chief Colonel Ahmad Abdi.
"There were two big bombs and seven small bombs," police chief Gen. Da'i Bachtiar told reporters after a cabinet meeting. He gave no more details.
Media reports described the bombs as primitive homemade devices. It appeared they were being transported in the bus and were not primed to go off. [...]
COLOMBO : Sri Lanka's peace broker Norway shut its embassy here after the diplomatic mission received a package containing a white powder suspected to be anthrax.
Investigators were called to the embassy compound after the mission received an envelope containing the substance, a police spokesman said Thursday.
Norwegian diplomats said the embassy was closed after the discovery. The embassy had previously received a similar package which turned out to be a hoax.
The latest scare came as Oslo's top peace envoy to Sri Lanka, Erik Solheim, was visiting the island in another bid to try to salvage a faltering peace process between the government and separatist Tamil rebels.
The US embassy here closed in August for a week after a similar scare which also turned out to be a prank.

PHILADELPHIA — A soldier who allegedly had a relative shoot him so he wouldn't have to return to Iraq could face military discipline.
Army Spc. Marquise J. Roberts, of Hinesville, Ga., suffered a minor wound Tuesday to his left leg from a .22-caliber pistol, police said. He was treated at a hospital, then arrested after he and a relative allegedly admitted making up a story about the shooting.
After giving differing accounts, "they just broke down and confessed that they concocted the whole story so he didn't have to go back to the war," police Lt. James Clark said Thursday.
Police charged Roberts with filing a false report and charged a cousin, Roland Fuller, with aggravated assault and other charges.
Roberts could face military discipline if the charges prove true, said Lt. Col. Cliff Kent, a spokesman for the Army's 3rd Infantry Division, but the civilian case probably would proceed first.
Roberts, who was visiting family in Philadelphia, initially claimed he was shot during an attempted robbery, but Fuller had said the incident occurred at another location during an argument, according to Clark.
Roberts, 23, was on a two-week leave from the 3rd Infantry Division, which led the assault on Baghdad in 2003. He had been scheduled to return this week to Fort Stewart, Ga., and to return to Iraq within the next few months. The division has been home since the summer of 2003.
Police said Roberts, a supply specialist who had spent seven months in Iraq, was distraught about having to return to combat duty and wanted to stay with his family.
TOKYO - The U.S. dollar edged down against the Japanese yen and other Asian currencies Thursday amid growing apprehension about the ever-widening U.S. current account deficit.
Despite the overly bearish mood for the dollar in relatively quiet Asian trading, the greenback stayed solidly above 104 yen as traders bought dollars ahead of the holiday season. [...]
"The markets are positioning for this current account data out of the U.S., so if the figures confirm a worsening deficit we may see more U.S. dollar weakness," Westpac Bank senior dealer Mike Burns said.
According to predictions by analysts surveyed by Dow Jones Newswires, U.S. data due out later in the day will likely show that the nation's third-quarter current account deficit widened to US$170.6 billion from US$166.2 billion in the second quarter _ amounting to a US$77 billion monthly deficit.
Concerns about the deficit have been a major factor behind the plunging dollar this year.
"The market is now driven by psychological factors, so the two sets of data would be enough to raise concern," said Kikuko Takeda, currency analyst at Bank of Tokyo-Mitsubishi, referring to numbers Wednesday that showed foreigners' purchases of U.S. securities are declining, as well as the expected dismal current account data.
The top bureaucrat at Japan's Finance Ministry downplayed such worries, telling reporters late Thursday that the United States wasn't having trouble drawing in foreign cash to finance its current account deficit.
"I don't see problems at the moment," vice finance minister for international affairs Hiroshi Watanabe said.
He added data showing net flows into U.S. debt markets fell only because U.S. investors bought more overseas securities. [...]
Tony Blair's push for US engagement on climate change suffered a fresh set-back today when an international conference ended without agreement on future action.
The prime minister has said global warming will be Britain's priority during next year's presidency of the G8 group of leading industrialised nations.
President George Bush has made it clear America will not sign up to the Kyoto Protocol on cutting carbon dioxide emissions blamed for rising temperatures.
The UK, along with fellow EU members, wanted US agreement on examining how to proceed once that protocol runs out in 2010 at the climate change conference in Argentina.
However, America rejected proposals for a series of talks next year in favour of a single meeting held over several days.
Environment secretary Margaret Beckett said: "What they don't want is for people to make some great leap into the unknown and start setting very concrete parameters for the future."
Mrs Beckett told BBC Radio 4's Today programme: "It has not been particularly euphoric or celebratory. But on the other hand it has certainly been different from any previous conference of this kind I have been to.
"What has been different about it is the greater degree of openness about the future beyond the Kyoto Protocol.
"I think certainly for the last year, 18 months, maybe a bit more, not knowing quite where we were on ratification, whether the Protocol was going to come into force, has been a dampener."
Mrs Beckett acknowledged that Mr Blair has "stuck his neck out" on the issue.
"It may be that there are players around ... the American administration who wish that Britain was not making this a top priority in its G8 Presidency. We are," she added.
Shadow environment secretary Tim Yeo said Britain "must get it own house in order" on climate change. "We are certainly having rising CO2 emissions in Britain and we need urgently to change policy," he told Today.
"Once we do that we will have a lot more credibility in international talks that are so important."
MOUNT ST. HELENS, Wash. -- Scientists say that four earthquakes of magnitude 3 overnight at Mount St. Helens are part of the continuing lava dome eruption at the volcano.
St. HelensA break in the weather Thursday gave them a good look at the mountain. They saw that the growing lava dome is broader, with steaming hot cracks that are spreading dark ash on the white snow in the crater.
The U.S. Geological Survey and University of Washington are monitoring the volcano. They say this type of eruption with lava pushing into the crater could continue for months.
15 December 2004
NewScientist.com
The recent "extraordinary" behaviour of one of the world's most notorious volcanoes, Mount St Helens in the US, may mean it is preparing for a dramatic eruption, geologists warned on Tuesday.
In late September 2004, a series of earthquakes signalled that the volcano was awakening. Since then, enough lava has oozed into the volcano's crater to build a dome the size of an aircraft carrier. The new dome, standing 275 metres off the crater floor at its highest point, is now taller than a nearby dome built by a previous set of eruptions over the course of six years.
"Something extraordinary is happening at Mount St Helens. We are scratching our heads about it," says Dan Dzurisin of US Geological Survey's Cascades Volcano Observatory (CVO) in Vancouver, Washington, US. The new dome has grown so quickly - almost four cubic metres every second - that it has bulldozed a 180-metres-thick glacier out of its way.
If this rapid growth rate continues, there is a growing risk of a dome collapse which could trigger a major eruption, researchers warned at the American Geophysical Union meeting in San Francisco.
But experts say that the pace could also soon slow down and the dome remain stable. To work out which scenario is more likely, geologists have been studying the process driving the lava flow and other factors that determine dome stability, such as the lava's physical properties. [...]

PARIS (AP) -- A powerful storm packing hurricane-force winds lashed northern France on Friday, killing two people and forcing officials to close down the Eiffel Tower and the famed parks of Paris.
A 61-year-old Parisian woman died when her car was crushed by a tree and a suburbanite was decapitated by flying sheet metal, officials said.
Rescue workers in Paris closed the famed Sainte-Chapelle monument, renowned for its stained glass windows, because a stone angel on its roof risked being toppled by the gusts. Paris City Hall then ordered the Eiffel Tower closed, as well as Paris parks and outdoor ice skating rinks.
Three people were reported missing in the western city of Brest, in Brittany, LCI television reported.
Traffic on the TGV fast train between Paris and Lille was interrupted, rescue officials in the Pas-de-Calais said.
Winds clocked at up to 80 miles per hour pounded the country's north, prompting authorities to raise the nation's weather alert to orange -- the second highest of four levels.
In western France, the Normandy Bridge, a suspension bridge near the port of Le Havre, was closed, RTL radio reported.
Officials warned drivers to take care and pedestrians to watch for flying branches and roof tiles.
MANILA : The Philippine government has come down hard on illegal loggers in the country, blaming them for causing much of the damage from the recent typhoons.
Armed forces raided warehouses where illegally cut logs were found secretly stashed and filed criminal charges against the owners.
Philippine President Gloria Arroyo may declare an immediate ban on logging throughout the country.
A proposal has even been tabled in Parliament to implement a total ban for at least 25 years.
The move comes immediately after illegal logging operations were blamed for causing much of the flash floods and landslides, following typhoons which lashed across Luzon island over a two-week period.
But environmentalists remained sceptical the bill will ever be passed. [...]
GENEVA - Natural and manmade disasters this year claimed more than 21,000 lives worldwide and economic losses of US$105 billion (€78.46 billion), Swiss Reinsurance Co. said Thursday.
Property insurance companies face record claims of US$42 billion (€31.38 billion), with the largest losses resulting from hurricanes in Florida and typhoons in Japan, according to a preliminary study by the Zurich-based Swiss Re, the world's second-largest reinsurer. A full report is expected next year.
Europe had fewer natural catastrophes than in previous years, Swiss Re said, but cited the 191 people killed and more than 2,000 injured in March following a terrorist attack on Madrid train stations.
Some 95 percent of the insurance claims were for natural catastrophes, with the rest attributed to manmade disasters, it said. [...]
Aura will also collect data on holes in ozone
Data will help study interplay with climate
LOS ANGELES—A NASA spacecraft has begun the first-ever daily tracking of how air pollution moves across the globe, a scientist at NASA's Jet Propulsion Laboratory says.
The data from the Aura satellite's four instruments will offer scientists their best look yet at the interplay between pockets of pollution and weather patterns, principal scientist Reinhard Beer said.
Beer said there was no political agenda linked to the project, which comes as U.S. President George W. Bush is under international pressure to rejoin efforts laid out in the Kyoto protocol to fight climate change by cutting greenhouse gases. Bush withdrew from the agreement in 2001.
"What people do with the information is not something we can get involved in," Beer said.
The data will show how industrial pollutants move through Earth's troposphere, the region that begins at the ground and rises about 18 kilometres.
The $970 million, five-year mission was expected to help scientists predict where pollution pockets accumulate and how they travel so that "chemical forecasts" can one day be possible, Beer said.
Launched on July 15, the bus-sized spacecraft makes a complete survey of Earth every 16 days, sending back infrared images of concentrations of five of six major pollutants identified by the U.S. Environmental Protection Agency.
"We are also trying to work backward to pinpoint the source regions," Beer said. "The best we could hope to do is say (a region) is a major source of a certain type of pollution."
All but one of Aura's instruments are functioning normally. Engineers were trying to remove material that was blocking the lens of a device measuring temperature and concentrations of pollutants, a NASA official said.
The science team expects to present its first major conclusions in about a year, Beer said.
Aura also will collect data on "holes" detected in the protective ozone layer at the poles. International treaties ban most uses of ozone-depleting chlorofluorocarbons, but Aura should show whether any earlier damage is being reversed.
Aura now trails Aqua and Terra, its NASA sister ships studying the interaction among Earth's air, water and land. Four more U.S. and French satellites are expected to be launched over the next several years and take their places between the Aqua and Aura.

Readers who wish to know more about who we are and what we do may visit our portal site Cassiopaea.org
---
Remember, we need your help to collect information on what is going on in your part of the world!
We also need help to keep the Signs of the Times online.
---
Send your comments and article suggestions to us

---
Fair Use Policy
Contact Webmaster at signs-of-the-times.org
Cassiopaean materials Copyright ©1994-2014 Arkadiusz Jadczyk and Laura Knight-Jadczyk. All rights reserved. "Cassiopaea, Cassiopaean, Cassiopaeans," is a registered trademark of Arkadiusz Jadczyk and Laura Knight-Jadczyk.
Letters addressed to Cassiopaea, Quantum Future School, Ark or Laura, become the property of Arkadiusz Jadczyk and Laura Knight-Jadczyk
Republication and re-dissemination of our copyrighted material in any manner is expressly prohibited without prior written consent.
.