Printer Friendly Version
New Travel Log! The Quantum Future Group Goes to Rennes-le-Chateau
New Article! Fallen Stars
Pentagon Strike Flash Presentation by a QFS member
New Publication! 'The Wave' finally in book form!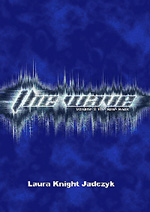 The Wave: 4 Volume Set
Volume 2
by Laura Knight-Jadczyk
With a new introduction by the author and never before published, UNEDITED sessions and extensive previously unpublished details, at long last, Laura Knight-Jadczyk's vastly popular series The Wave is available as a Deluxe four book set. Each of the four volumes include all of the original illustrations and many NEW illustrations with each copy comprising approximately 300 pages.
The Wave is an exquisitely written first-person account of Laura's initiation at the hands of the Cassiopaeans and demonstrates the unique nature of the Cassiopaean Experiment.
---
U.S. Missile Defence System and its Relation to Canada
SOTT: Special Report
Dec 17, 2004
Like a laser-guided interceptor rocket, the United States' missile defence program is zeroing in on Prime Minister Paul Martin's wobbly minority government. Martin can run, but he's running out of places to hide.
And why should he? U.S. President George Bush may have touched off a firestorm of controversy last week by expressing the "hope" that Canada will sign on to missile defence. But Martin has already made the decision that matters. There is no turning back now.
In August, Martin agreed the Canadian military — through the North American Aerospace Defence Command (NORAD) — will feed data on incoming missiles to the U.S. Northern Command, which will control 40 planned interceptor rockets based in Alaska, California and at sea. The first of those rockets are installed and will soon be declared operational. Any pretence that Ottawa is still "considering" joining will then be exposed as a sham. Does Martin seriously envisage telling Canadians that our troops will help guide rockets that we oppose to their targets?
In fact, Martin made the right decision, although it is one that many Canadians oppose. Canada has a responsibility to help the U.S. defend North American cities against attack by a rogue state like North Korea or against an accidental missile launch. The North Atlantic Treaty Organization has endorsed exploring missile defences. Why should Canada boycott what is essentially a high-tech research program?
If Martin has a political problem, it is one of his own making. He has failed to make the case for missile defence to a skeptical public. A slight majority of Canadians are opposed. The Tories, despite their pro-U.S. rhetoric, are on the fence. The NDP and Bloc Québécois are against. So is the Quebec wing of the federal Liberals and others in Martin's caucus.
Critics say the U.S. has budgeted $100 billion on missile defence since Ronald Reagan's 1983 "Star Wars" initiative, without ever managing to shoot down a missile in a truly realistic test. They are right. But shorter range anti-missile systems like the Patriot and Arrow have been deployed on battlefields. While the advanced technology needed to guide one missile into another at vast distances remains imperfect, it is getting better.
Critics also contend North America is not threatened. But 40 nations have missiles and many have nuclear technology. In addition to the U.S., Russia, China, Britain, France, India, Pakistan and Israel have nuclear weapons and missiles. Iran wants them. There is a trend here.
That concern impelled the U.S. Congress to order a missile shield developed and deployed. It also caused NATO in 2002 to "examine options for protecting alliance territory, forces and population centres against the full range of missile threats." This year, NATO endorsed a "theatre" missile defence program to protect Europe. Japan is doing the same. Britain, Australia, Denmark, Russia, India and Israel are all co-operating with the U.S., politically and via their defence industries, or have shown interest.
Critics also say that missile defences will turn space into a battleground.
Unlike Star Wars, though, current technology does not place futuristic weapons in space. It uses fast-moving rockets without warheads, based on land and at sea, to "kill" targets by colliding with them. While the U.S. military has contingency plans to dominate the "high ground" of space, in the event of war, the missile shield serves a different purpose.
Canada will be offside with the U.S., NATO and other allies if we opt out. We would sever our access to U.S. strategic thinking, intelligence data and high-tech contracts. And we will shirk our duty to protect the continent.
Rather than dither, Martin should make the case for joining. He should also impose a few sensible conditions.
Canada should not pay too much of the cost. The U.S. will spend $10 billion next year, from its $400 billion military budget. To match that we would have to put up $300 million from our $13 billion budget. That's too much. Given that this is a U.S. priority, we should contribute less.
U.S. rockets must not be sited here, though tracking radars would be tolerable. We have had them since the 1950s.
Bush should pledge to deploy no more than, say, 50 interceptors. The shield is advertised as a "limited defence," not as a bid to make Fortress America invulnerable, which could subvert global arms control.
Bush should promise not to use the system to target satellites, and not to place weapons in space. Canada is against making war in space.
Finally, as the scope of Canada's participation is made public, Martin should have Parliament debate any agreement to ensure that it serves our interests. We should contribute to North America's security, but we don't need to give Washington a blank cheque.
Robert Fife and Anne Dawson
The Ottawa Citizen
Wednesday, December 15, 2004
PM: Martin also muddies waters over U.S. deserters from war in Iraq
Prime Minister Paul Martin said yesterday he does not believe the U.S. ballistic missile shield will succeed in shooting down incoming rockets, as he threw up new roadblocks to counter President George W. Bush's strong appeal for Canada to join his continental defence plan.
Canada will not put any money into building the missile shield and it will not allow Washington to station rockets on Canadian soil as the price of participation in the multibillion-dollar program, Mr. Martin told Global National in a year-end interview.
Touching on another issue that could cause friction with Mr. Bush, Mr. Martin said Canada was prepared to accept U.S. citizens who do not want to serve in the war in Iraq.
"In terms of immigration, we are a country of immigrants and we will take immigrants from around the world. I'm not going to discriminate," he said.
When asked whether the prime minister was referring to ongoing attempts by Jeremy Hinzman, a 26-year-old U.S. deserter, to gain asylum in Canada after refusing to serve in what he calls "an illegal war," Martin spokesman Scott Reid said the prime minister "was not commenting on any individual case and certainly was not sending a signal to the immigration board."
Mr. Martin was emphatic Canada's participation in the missile defence program would depend on a key decision-making role in the U.S. command and control structure that operates the shield.
"The decision as to whether or not we participate in the ballistic missile defence system is going to depend on whether, in fact, Canada can have a voice in the structure," Mr. Martin said in the interview, to be broadcast Christmas Day.
"I'm not going to put money into it. I'm going to put money into our priorities ... Having missiles on our territory is not one of those priorities."
The conditions laid out by Mr. Martin are the clearest indication to date the Liberal government is increasingly disinterested in the missile defence program despite Mr. Bush's public appeal during his visit to Canada earlier this month.
Mr. Martin has been under heavy pressure from the Liberal caucus and the party's grassroots to reject the defence shield, which he admitted may not even work to knock down incoming missiles from rogue states or global terrorists.
"Do I believe it could work tomorrow? I suspect there are very few people out there who testify that it could. Do I believe eventually technology could bring it to that point, in all likelihood, but I'm not a rocket expert," he said in another TV interview.
Mr. Martin said Canada is not even close to negotiating a memorandum of understanding with the U.S. on missile defence, but added any document must include guarantees that it would not lead to the weaponization of space.
Canada would immediately pull out of the defence shield if it were to join and the U.S. subsequently put missile weapon systems in space.
"I don't believe space belongs to any country," Mr. Martin said.
"We will not engage in the weaponization of space."
He acknowledged for the first time that next year's budget will pump money into Canada's hard-pressed military, including funds to allow the Armed Forces to recruit 5,000 more troops over the next five years. [...]
Defence plan fails first test in 2 years
Setback could ease pressure on PM

WASHINGTON—A much-anticipated test of George W. Bush's missile defence system ended in embarrassing failure yesterday, spurring critics to predict the multi-billion-dollar program could be set back for years.
The Pentagon, calling the problem an "anomaly," said it would take as long as needed to determine why an interceptor missile shut itself down and never left its silo at Kwajalein Atoll in the Pacific Ocean.
Yesterday's test came after two years of preparation.
The Republican president made a bold appeal for full Canadian participation in the continental defence program during his visit to Ottawa two weeks ago, but any pressure on Prime Minister Paul Martin may have abated after yesterday's failure.
"I am told there are some in Canada who worry about being left behind," said Philip Coyle, the former chief weapons inspector in the Democratic administration of President Bill Clinton.
"This thing has so far to go, there is nothing to worry about."
Yesterday's $85 million (U.S.) test, known as a "fly by," was designed to gauge the capability of the interceptor booster.
If it hit its target, that would have been considered a bonus. Instead the incoming missile crashed into the ocean.
Yesterday's failure could be costly because another nine of the same boosters are already in place in Alaska and California silos. If a Pentagon investigation finds a major problem, all the others may need to be replaced.
David Wright of the Union of Concerned Scientists said the Pentagon had erred by spending billions of dollars on interceptors and putting them in the silos without properly testing them.
Some $80 billion (U.S.) or more has already been spent on the system, with a further $50 billion earmarked over the next five years.
"I don't see why Canada would want to get involved with this thing," Wright said. "The public relations and politics are far ahead of the technical realities."
A target missile carrying a mock warhead was successfully launched from Kodiak, Alaska, just after midnight yesterday, but as the interceptor missile prepared to launch 16 minutes later from its Marshall Islands site, it automatically shut down.
Rick Lehner, a spokesperson for the U.S. Missile Defence Agency, said the Pentagon will follow a standard procedure and study all data before determining the problem. He offered no timeframe for the probe.
"Obviously we would have liked to have had a complete exercise, but we had a good target launch," he said.
Two previous tests were shut down because of bad weather, but Lehner said yesterday's weather was not a factor.
The last test in December, 2002, also failed.
The last successful test was in October, 2002. There have been nine tests in all, five of which have been deemed successful.
But none has been launched in anything but ideal weather, and none has worked at night.
In all the tests, the target was highly scripted with a meticulously studied trajectory, nothing remotely replicating the evasive path that would be taken by a missile launched from North Korea.
In a series of interviews Martin granted in the hours before the failed test, he further distanced himself from full Canadian participation in the program, tossing doubt on whether the system would be able to shoot down incoming missiles.
The Prime Minister, facing increasing Canadian opposition to joining the scheme, including dissent from within his own Liberal party, has said Ottawa would not put any money into building the shield, would not allow Washington to deploy interceptors on Canadian soil and would not join any system that led to the weaponization of space.
An amendment to the North American Aerospace Defence Command (NORAD) agreement that Ottawa signed last summer allows the joint continental defence program to act as the early warning network for the missile program.
Coyle said with another 20 to 30 tests scheduled, it could conceivably be 50 years before the missile system is ready to deploy. "If they are ever going to finish the testing process, they will have to pick up the pace," he said. "It could certainly be many years or a decade before this could be ready in any condition."
But other experts suggested critics were overreacting to a failure that could just be a minor problem, easily remedied.
"That's why they have tests," said David Jones, a former foreign affairs adviser to the chief of the U.S. Army.
Jones said over the course of the history of major weapons systems, initial failures are the norm, not the exception.
Baker Spring, an analyst at the conservative Heritage Foundation, called the failure a "non-test" and certainly not a major setback. He said the fact the system shut down instead of misfiring means it will be easier to pinpoint the problem.
He said previous missile systems developed by the Pentagon have been highly successful and he said this should have no effect on the debate in Canada.
"The U.S. policy from the get-go in this administration was that it would welcome friends and allies to help in the facilitation of this program to allow them to defend themselves," he said.
"The U.S. has never tried to push this program on friends and allies who are not interested in it, but by the same token, the U.S. would never allow an ally to exercise a veto over any attempt to upgrade U.S. security."
For that reason, he said, the NORAD amendment signed in August is sufficient for Washington to proceed as planned.
In Ottawa, MP Alexa McDonough, the NDP's foreign affairs critic, said the failed test buys Canada "breathing room" to avoid joining the controversial program, the Toronto Star's Bruce Campion-Smith reports.
"It is clear as the evidence mounts that this whole thing is lunacy," said McDonough (Halifax). "This all adds to the many, many people who have given testimony that the thing would never work."
But after getting a briefing from defence and foreign affairs officials yesterday, McDonough said it's "absolutely clear" that Canada is moving ahead to join with the United States.
"We didn't get any presentation that said here are the pros, here are the cons," she said. "They just simply were rationalizing their way to supporting Canada's participation."
Even in the face of critics who said the program was far over budget and nowhere near ready, Bush spoke during the U.S. election campaign as if it was up and running.
He had pledged to have the first stage of the system ready to go by the end of this year.
"We say to those tyrants who believe they can blackmail America and the free world — you fire, we're going to shoot it down," he said during a stop in Pennsylvania last August.
If it were not for the mammoth waste of taxpayers' money, the latest failure in the Bush administration's obstinate deployment of a totally unproven missile defense system could be titled Star Wars: The Farce. Two years after ponderously scripted flight tests had to be suspended because of widespread technical gaffes, the Pentagon tried again this week - and failed again. An interceptor rocket sat inert and shut itself down when the signal was given to take off after an invader missile bearing a mock warhead out in the Pacific.
The failure, at the cost of a mere $85 million, was the latest evidence that the missile shield, a complex grafting of various unproven technologies, remains firmly in the dream stage. Yet the administration is going ahead with hollow defense plans to soon "activate" the first missile silos along the Pacific coast in a ludicrous pretense called "evolutionary acquisition." This means spend and strut now, and worry about whether it will actually work later.
Where are the soaring Republican budget "hawks" of Congress as this faith-based shield rockets past a $130 billion development outlay, with $53 billion more to come across the next five years? In his first campaign, President Bush vowed to have the shield in place this year. But informed critics, including a group of 49 retired generals and admirals, wisely urged him to shelve the fake startup and divert more money into low-tech antiterror defenses at the nation's vulnerable ports, borders and nuclear weapons depots.
With rogue nations like North Korea working on nuclear missiles, a credible shield may someday be needed, but only after its efficacy has been proved. As it stands now, even a Pentagon analysis rates Star Wars a "case study" on how to rush toward failure.
Yet the administration seems firmly locked onto Samuel Beckett's bleak prescription for humanity: "Try again. Fail again. Fail better."
OTTAWA (CP) - Canada should not join the United States in its planned missile defence system, a retired American general and a former Canadian diplomat said Tuesday.
Robert Gard, a retired lieutenant-general, said the system is too costly, has never been tested and may not even work. The diplomat, Peggy Mason, a former Canadian ambassador for disarmament at the United Nations, said Canada shouldn't do anything to promote the system. [...]
LOS ANGELES (AP) - An anti-ballistic missile under development by Israel and the United States missed its target Thursday in its latest test off the California coast, a spokesman said. A test last month off California was a success.
The Arrow missile failed to intercept an air-launched missile over the Pacific and both fell into the water, said Chris Taylor, spokesman for the U.S. Missile Defense Agency.
"The engineers don't yet know what happened,'' Taylor said.
It was the 13th Arrow intercept test and the eighth test of the complete weapon system. Officials have not said how many of the tests have been successful.
Last month, an Arrow successfully hit a missile launched from a platform on the ocean range off Point Mugu, 45 miles northwest of Los Angeles.
The Arrow system was first deployed by Israel following the Gulf War, when Iraq fired 39 Scud missiles at Israel.
In Thursday's test, the Arrow was trying to hit a short-range, air-launched target. Taylor would only describe the target as representative of a threat that Israel might encounter.
ABOARD THE USS CORONADO (AP) -- In the first step toward erecting a multi-billion-dollar shield to protect the United States from foreign missiles, the U.S. Navy will begin deploying state-of-the-art destroyers to patrol the waters off North Korea as early as next week.
The mission, to be conducted in the Sea of Japan by ships assigned to the Navy's 7th fleet, will help lay the foundation for a system to detect and intercept ballistic missiles launched by "rogue nations."
Washington hopes to complete the network over the next several years.
"We are on track," Vice Admiral Jonathan Greenert, commander of the 7th Fleet, told The Associated Press in an interview Wednesday aboard the USS Coronado, which is based just south of Tokyo. "We will be ready to conduct the mission when assigned."
The deployment will be the first in a controversial program that is high on President Bush's defense agenda. Bush cleared the way to build the system two years ago by withdrawing from the 1972 Anti-Ballistic Missile Treaty, which banned ship-based missile defenses.
He said protecting America from ballistic missiles was "my highest priority as commander in chief, and the highest priority of my administration."
The project -- likened to hitting a bullet with a bullet, only at three times the speed -- is exceedingly complex, prompting many critics to argue that it will never be reliable or effective. It is also expensive, with an estimated price tag of US$51 billion over the next five years. [...]
Flashback: Build It and It Will Work
The Bush administration's missile defense fantasy.
By Fred Kaplan
Posted Thursday,

May 22, 2003

, at 1:48 PM PT
The Bush administration seems to be no longer even pretending that its missile defense system will work. More than that, it no longer seems to care. The administration still displays extraordinary support for the program. Its military budget, now before Congress, authorizes $9.1 billion for missile defense next year, with plans for hefty increases each year for long after. The first stages of a system—10 anti-missile interceptors and their launch gear—are scheduled to be deployed in Alaska and California by October 2004.
But look at the Bush's new National Security Presidential Directive, "National Policy on Ballistic Missile Defense," an unclassified version of which was released by the White House on May 20. Buried within the five-page statement—the usual litany of prospective threats and strategic rationales—are these two sentences:
The United States will not have a final, fixed missile defense architecture. Rather, we will deploy an initial set of capabilities that will evolve to meet the changing threat and to take advantage of technological developments.
"Architecture," in this context, means pretty much what it means in its colloquial sense: a detailed blueprint with measurements, an underlying design, a notion of how a structure's materials fit together, all rooted in basic principles of physics and engineering.
For the administration to start deploying a missile defense system before devising an architecture is no different from a construction firm starting to hammer nails, put up joists, and lay out a roof before knowing the style or size of a house.
The anti-missile defense system being proposed for deployment in the United States by 2005 would be no more effective than wishful thinking.
But it's going to be a lot more expensive and dangerous.
In fact, unless some people in Washington sober up quickly, a few years from now we're going to look back and shake our heads at the stupidity and cowardice of political leaders who decided to bet billions of dollars --- and the nation's security --- on such an untested and immature system.
The truth is, an anti-missile defense has never been a military concept; it's a marketing idea. It's one of those things that sounds so good that you want to go out and buy one immediately.
After all, who wouldn't love an airtight umbrella over this country that would protect it from nuclear-tipped missiles? It's a particularly attractive idea now that rogue nations such as Iraq, Iran and North Korea are moving closer to getting nuclear weapons and the missile technology to deliver them.
The problem, of course, is that an effective anti-missile defense system is fantasy. At best, we know how to build a system that might work once in a while, under perfect testing conditions, against missiles that are practically begging to be hit. But it's being sold as a system that will work perfectly every time, under battlefield conditions, against missiles designed to foil such attack.
Under the circumstances, demanding that a missile defense system be deployed by 2005 is like demanding that we implement a cure for cancer. Yes, we've made progress against that disease. Yes, it would be great to wipe cancer off the face of the Earth.
But wishing doesn't make it so. Even with all of our technological power, some things are still beyond our reach. We can't cure cancer, we can't explain Regis Philbin and we don't know how to shoot intercontinental ballistic missiles out of the air every time.
Even if someday we were to succeed in making the system work, we will have accomplished very little. A nation intent on delivering a nuclear warhead to our shores has many options more attractive than a missile, and our leaders know it.
"We project that U.S. territory is probably more likely to be attacked with weapons of mass destruction from nonmissile delivery means than by missiles," Robert Walpole, the CIA's chief national intelligence official for strategic and nuclear programs, told Congress in February.
A theologian asks the hard questions about 9/11
A soft-spoken professor of religion risks a hard-earned reputation as a scholar to write one of the most incredible political books of the year
Douglas Todd
Vancouver Sun
December 11, 2004
David Ray Griffin is one of the most respected philosophers of religion in North America. He is the author or editor of more than 24 academic books, including works co-written with the deans of world religions, Huston Smith and Martin Marty. He has lectured around the world, including at UBC.

Griffin is one of those profiled in the prestigious volume, A Handbook of Christian Theologians. He's painstakingly probed countless philosophical challenges, from the question of why there is evil to the relationship between science and religion, for which he's won numerous awards.

So why did this soft-spoken professor from the high-ranking Methodist-rooted School of Theology at Claremont, Calif., feel it necessary to risk his hard-earned reputation as a religion scholar to write one of the most incredible -- in all senses of the word -- political books of 2004?

Because no one else in mainstream America seemed prepared to do it.

The result? Griffin's book, The New Pearl Harbour: Disturbing Questions About the Bush Administration and 9/11 (Interlink Publishing, $22.50) has already sold an astonishing 80,000 copies.

Griffin's unflinching analysis of the unanswered questions surrounding the Sept. 11, 2001, terrorist attacks on New York and Washington has made Amazon.com's bestseller list despite receiving virtually no reviews in North America's mainstream media. That's unlike in Britain, where he's had solid coverage, including a three-page spread in London's mass-circulation Daily Mail.

Personally, when people ask how a group of Muslim extremists could have pulled off the devastating suicide attacks against the U.S., in spite of the country's global intelligence network and massive defence arsenal, I tend to side with the German philosopher, Goethe, who once said: "Why look for conspiracy when stupidity can explain so much?"

But when Griffin, who's known for his careful approach to philosophical problems, poses a series of questions suggesting the administration of George W. Bush had been warned about the terrorist attacks and did nothing, it's enough to make you shudder. The implications would make the Watergate scandal look like a Sunday brunch.

In effect, The New Pearl Harbour fleshes out in 214 pages the question asked in the final moment of Michael Moore's Academy-award-winning documentary, Fahrenheit 911. That's when the filmmaker wonders aloud: What exactly was Bush thinking as he sat in front of a bunch of school children reading a book titled My Pet Goat, knowing two jetliners had been flown into the World Trade Center?

Griffin's book is titled The New Pearl Harbor for two reasons. One, because that's what Bush wrote in his diary on the evening of Sept. 11: "The Pearl Harbor of the 21st century took place today." But also because members of the Bush administration in 2000 helped author the document, Project for the New American Century, which opined it would be difficult to galvanize Americans to support military expansion in Afghanistan, Iraq and elsewhere unless a "new Pearl Harbor" occurred.

Here are a few of the questions Griffin looks into:

* Why did the Bush administration say it didn't anticipate the Sept. 11 attacks when the CIA and FBI had repeatedly told it al-Qaida was planning to hijack planes and fly them into U.S. targets, including the World Trade Center and the Pentagon?

* Why were standard procedures that could have prevented the tragedy not followed when the four hijacked planes went off course, including immediately sending up jet fighters to shoot down passenger planes that fail to obey orders?

* Why has there been no physical evidence a jet plane crashed into the Pentagon? Independent onlookers say they saw a missile fly into the building. Video evidence shot by a nearby gas station's security cameras was confiscated by government officials.

* Why did Bush, despite knowing about first one, then two, World Trade Center crashes, delay his response to them for up to 30 minutes and instead continue to read a children's book? Why was he not whisked away by his security agents, who are trained to believe he's a logical target of terrorists?

* Who made tens of millions of dollars by betting on the stock market in the weeks before Sept. 11 that shares in the two airlines that owned the hijacked planes were about to plummet?

The Bush administration has brushed off all such questions. For his part, Griffin doesn't argue the Bush administration was actually complicit in the attacks. Some of the professor's fans have regretted his cautiousness, because he won't compile a grand theory about why the attacks may have been allowed to happen. He consistently avoids inflammatory rhetoric.

Griffin, however, has clearly shown the gross inadequacies of the 9/11 Commission, which the Bush administration demanded be restricted to looking only at how to stop another terrorist assault.

Griffin's supporters, including top Christian theologians, say he achieved his key goal, which was to provide an overwhelming body of evidence to show it's necessary to conduct a thorough probe into how the attacks happened in the first place.

In the past month, Harper's Magazine and the New York Times have tentatively started to catch up with Griffin's questions. Harper's, for instance, published a cover feature titled, "Whitewash as public service: How the 9/11 Commission Report defrauds the nation," by Benjamin DeMott, which also asks whether it was sheer incompetence or something else that made the attacks possible.

For his part, Griffin says he's been overwhelmed by the positive responses he's received to his book, which has sold 50,000 copies in the U.S. almost solely by word of mouth. In an e-mail interview, Griffin said he's only received about a dozen denunciations. Many families of those who died in the World Trade Center attack are among his supporters. Two of his many high-placed admirers are Canadians; former Liberal defence minister Paul Hellyer and Michael Chossudovsky of the University of Ottawa.

Griffin continues to believe the religious and philosophical questions he's devoted his career to answering are important, but, as a Christian, he feels a more urgent need to take on the geo-political developments that have elevated the planet onto high alert. Two weeks ago he released a follow-up book with the same publisher, titled The 9/11 Commission Report: Omissions and Distortions.

dtodd@png.canwest.com
WASHINGTON - UN Secretary General Kofi Annan was pressed Thursday to do more in Iraq, while at the same time he was being snubbed by the U.S. president.

Annan, on a visit to Washington, was pointedly not invited to meet with Bush at the White House, apparently in response to what many in the Bush administration see as a refusal by the UN to do more to help Iraq prepare for upcoming elections.

Annan brushed aside the ongoing quarrel with Bush over Iraq. "I don't feel snubbed," he told reporters.

But even outgoing U.S. Secretary of State Colin Powell was stingy in his praise of the world body's efforts in support of Iraq's election.

"The secretary general reports that he is on track with respect to the planned efforts that the UN is making – and is expecting to make – in support of the independent election commission," said Powell.

Only about two dozen UN staffers are currently in Iraq.

The UN has been quite secretive about the ways in which it's willing to help organize Iraq's election. Annan says it's for security reasons.

UN workers could be targets. Twenty-two, including two Canadians, were killed in a bombing at UN headquarters in Baghdad in the spring of 2003.

In a lunch-hour speech Annan said the UN's election effort is real, but quiet. "We are," he said operating "without fanfare."

"The UN has helped train 6,000 election workers and opened 450 registration centres. We are helping to recruit and train up to 130,000 poll workers. The technical preparations for the election on Jan. 30 is on track."
Leesburg, VA -- An 11-year-old Leesburg, Va., boy faces a complaint for allegedly making "anti-American and violent" statements in school.
The boy's mother, Pamela Albaugh, said she was aware of an incident in which her son, Yishai Asido, was assigned to write a letter to U.S. Marines, the Washington Post reported.
The boy, said his teacher, wrote, "I wish all Americans were dead and that American soldiers should die."
Yishai and Albaugh deny he wished his countrymen dead.
Albaugh is a U.S. citizen. Her husband, an Israeli citizen, manages a Leesburg moving company. The two say the incident is a paranoid overreaction in the post-9/11 environment.
Law enforcement officials say the terrorist attacks and the Columbine school shootings require them to consider whether children who make threats might pose a danger to their classmates.
Albaugh thought the whole thing was resolved until county investigators showed up last week. What followed, she said, was two hours of polite, but intense and personal, questioning.
Before the investigators left, one deputy said their "concerns had been put to rest," Albaugh told the Post.
"... the true costs, both in treasure and lives, of Bush's trumped-up war in Iraq. The facts are sobering."

It's simple, really. You want to conquer the world, you only have to conquer a few holdouts -- most of the world's already conquered -- you simply conquer their governments.

But the united States of America is (was?) an exception -- wealthy, inventive, productive -- in a word, independent. Americans have no need nor desire to be merged into a single government, ruled by people they'll never see. To conquer them, you first have to strip them of their means of defense.

You weaken and dishonor their military by inoculating them with designer diseases masquerading as medicine, then sending them off with outmoded equipment on ill-defined missions to "liberate" those who want no liberation, and who'll fight like tigers to prevent it. You ship their industries abroad, making them dependent on enriching their likeliest next enemies. You destroy most of their ability to feed themselves and supply their own raw materials by shutting down farming, ranching, mining, logging, and oil drilling through the clever enactment of laws "to protect the environment." You turn their schools from places to learn productive skills, into indoctrination centers, where students are taught how stupid and wicked their nation is, and how things would be so much better if only they could be conquered by the same scheme that has already conquered the rest of the world. And to top it all off, you spend them stone broke, taxing them to "solve" all of the problems in the nations already conquered, blaming them for having caused the problems in the first place.

And when it finally comes down to a relative handful of armed and watchful patriots holding out against the "legitimate" government -- the ones who have been actively engaged in selling out the nation all along -- you proclaim yourselves "under attack" from vicious child-eating rebels, and you bring in hordes of troops from the already conquered nations to crush them.

It's been called a variety of names, folks, but it's most commonly called "The New World Order," in this era. So far, it works pretty well. What's not to like?
PARIS (AP) - To the French, he's an uncouth cowboy - a swaggering statesman in a Stetson who shoots from the hip and asks questions later, if he asks them at all.

They're not the only ones who think so. From Berlin to Beijing, U.S. President George W. Bush was widely scorned abroad during his first term as a headstrong hombre more interested in action than consultation. Now, as the world spins into a new year, many are eyeing his second term with a mixture of caution, frustration and resignation.

Denied the chance to wipe the slate clean with a Kerry administration, nations like France - snubbed and sidelined by a bitter trans-Atlantic rift over Iraq and other foreign policy squabbles - can only hope that Bush will cast a less imposing shadow over the next four years.

The angst and suspense underscore a simple, if jarring, truism: Like it or not, America, the world's only remaining superpower, still calls the shots on everything from global warming to peace in the Middle East.

"The Old Europe faces Bush anew," the French newspaper Le Figaro headlined over an editorial imploring Bush's second administration to be more conciliatory than his first. France and Germany, which tangled the most fiercely with Washington over the U.S.-led war in Iraq, "greet Bush's second mandate with prudence and suspicion," columnist Luc de Barochez said.

"They caress the hope that, like the second presidencies of Reagan and Clinton, the second mandate of the guest in the White House - unlike the first - will be marked by a desire for international co-operation," he wrote.

Bush has promised to visit Europe soon after his Jan. 19 inauguration. The French and Germans will be watching closely to see whether he merely jets off to Britain to huddle with Prime Minister Tony Blair, his biggest ally in the war on terror, or takes the initiative to mend relations with stops in Paris and Berlin.

To do otherwise would be "a wrong signal," said Eberhard Sandschneider, a German foreign policy analyst. Sometimes a phone call isn't enough, and "it's helpful to sit with someone over a cup of coffee," he said.

Europe's alienated powerhouse countries aren't the only ones wondering what four more years will mean to the rest of the international community.

The Israelis and Palestinians have the most at stake, viewing Washington as the only force with serious mediating leverage. Yasser Arafat's death has renewed hopes for peace, and the world is looking to Bush to seize the moment with a more vigorous diplomatic effort than that of his first administration. Bush refused to have any dealings with Arafat, and an early test of his intentions will be how he treats the Arafat successor to be elected next month.

In Asia, Chinese Vice Premier Qian Qichen reflected a widely held view when he accused Bush in a newspaper commentary of trying to "rule over the whole world with overwhelming force."

Not so in Japan, where Prime Minister Junichiro Koizumi recently tossed roses rather than thorns at Bush. Koizumi said he admired Bush's ability to face down critics, gushing: "It's impressive. I'll have to learn from him."

Bush's re-election eases the pressure on Koizumi to pull his country's 550 troops out of Iraq. Japanese resistance to continued involvement in the U.S.-led coalition has soared since Islamic militants, demanding that Japan withdraw, killed a Japanese hostage.

In South Korea, where the Pentagon intends to draw down troop levels by 12,500 over the next few years, the government hopes to build on the close ties it forged with the first George W. Bush administration for help in easing the nuclear standoff with North Korea.

In Canada, nearly two-thirds of Canadians indicated they had an unfavourable view of Bush. An Ipsos-Reid poll done for The Associated Press Nov. 19-22 found that just over six in 10 said they were "worried" and "disappointed" by Bush's re-election in November.

But the poll suggested the negative view Canadians have of Bush did not extend to Americans in general. "Eighty per cent of Canadians say they like Americans," said Darrell Bricker, president of North American Public Affairs for Ipsos-Reid.

The most immediate challenge for Washington awaits in Europe, where denigrating Bush is a blood sport.

Icy Franco-American relations have spawned an new underground newspaper in Paris, L'Anti-Americain, filled with venom, toilet humour and general disrespect for the United States. "We are all anti-American!" its masthead taunts.

If Bush needs friends, he need only turn to staunch U.S. allies such as Poland, where many are charmed by what they see as his sincerity and simplicity. They say it reminds them of Ronald Reagan, revered by Poles for helping to end the Cold War. He can also look to Italy, where Premier Silvio Berlusconi describes himself as a close friend and bucked the pro-Kerry sentiment that swept most of the Continent - including his own country - by openly rooting for Bush.

Even though there's minimal chance Europe will send any troops to Iraq, some of its leaders past and present are doing what they can to break the impasse.

Key European powers, including anti-war France, Germany and Russia, have agreed to join U.S.-led efforts to get Iraq's economy back on track by forgiving its debts.

French President Jacques Chirac, who clashed publicly and repeatedly with Bush, wrote a "Dear George" letter congratulating the American president on his re-election and expressing his wish "to reinforce the French-American friendship."

One former French foreign minister, Hubert Vedrine, famously snarled that Bush's victory would leave the world with a "hangover." But another, Herve de Charette, recently urged France to let bygones be bygones and "renew strategic dialogue with the Americans"

German Chancellor Gerhard Schroeder, also anxious to improve relations with the United States, has moved from rhetoric to action by launching a program to train Iraqi soldiers and police outside Iraq as an alternative to involvement in the U.S.-led peacekeeping effort.

But Schroeder, like many Europeans who resent having lost their voice in world affairs, insists he should be able to criticize U.S. policy without automatically being branded as anti-American.

"I hope they realize that one can win wars alone, but not peace," Schroeder said recently. "And that the conclusion will be drawn that they should consult more carefully than ever with the partners who have to be there afterward."
On the eve of the European Commission's study of Turkey's candidacy for the European Union, Réseau Voltaire synthesizes the different arguments and examines their pertinence. In their attempts to convince, both partisans and adversaries do not hesitate to recuperate widespread anachronisms and prejudices. They privilege questions of identity over strategic analyses of which they sometime ignore the stakes. A recapitulation of motives and ulterior motives.
Ever since the former chairman of the European Commission Romano Prodi made public his report on Turkey's membership on October 6, 2004, offering a response that he characterized as "positive but prudent", the debate over Turkish membership has developed in the countries of the European Union. Before, the question was regularly discussed in the US, in Israel, and, obviously, in Turkey itself, but the European countries seemed little concerned in spite of frequent appeals from the Turkish government.
On the other hand, since the publication of the report the debate has been raging, especially in France and Germany, the founding States of the EU.
Partisans as well as opponents of the opening of negotiations for Turkish membership in the EU have developed their arguments around different points that we will try and analyse in a rational way.
A Country Largely Muslim in the Context of the "Clash of Civilizations"
The most obvious prejudice in the debate is expressed in the following question: can a society that is in the majority Muslim be democratic and secular? This question would certainly be shocking if it were to be applied to a society that was historically Christian, such as France, and we asked if it could be democratic and secular.
To start with, it is fitting to note that, other than France and Portugal, the member States of the EU are confessional or ecumenical democracies, not secular democracies.
As well, it is fitting to ask in what way one religion is intrinsically more compatible than another with democracy. Remember that in a secular state, religious questions are part of the private sphere while political questions are part of the public sphere. In a system with such a strict separation, each person's religious convictions must not interfere with the management of the polis – and this is as true for Christian democracies as for Muslim democracies.
Finally, it can be observed that the apprehension about Islam that is expressed about a large country such as Turkey is not applied to a small state such as Bosnia-Herzegovinia which no one dreams of throwing out of the Union.
The desire to base the EU on a supposed Christian identity appeared in the writings of European Christian-Democrats who held that the preamble of the European Constitution should make mention of it. It had been pushed by the Holy See via a multitude of initiatives.
The same protagonists are opposed to Turkey's membership, but, due to "political correctness", they avoid confronting the supposed insurmountable opposition between European Christianity and Turkish Islam head on.
However, the general tendency does not preclude exceptions. So we see a collective of UMP deputies [1] adopting a much more aggressive tone to exhort President Jacques Chirac to refuse to open negotiations with Turkey at the European Summit beginning December 17, 2004. Picking up the traditional argument of the opponents to Turkish membership that says Turkey is not part of Europe, they accompany this remark with the expression of a mistrust of Islam. For them, the entry of Turkey is nothing less than "the final avatar of the conquest of the Eastern Roman Empire, Turkey no longer seeks to overthrow the Western Empire, but rather seeks to penetrate it with the benediction of the Cassandra of the European Commission." The authors estimate that if the Islamists of the AKP want a rapprochement with the European Union, it is because they are conditioned by a lessening of the influence of the military, "the only ones that prevent this country from falling into a radical Islam".
Propelled by their emotions, these authors find themselves defending European democracy, which is according to them threatened by Turkish Islam, by advocating the reestablishment of a military dictatorship in Turkey.
Such a frontal attack is nonetheless the exception. What is generally put forward by the opponents of Turkish membership is a vague geographic-cultural dimension, the spiritual contours and geographic borders (especially in the East) of which they refuse to define precisely. The former French Minister of European Affairs and current Eurodeputy of the UMP, Alain Lamassoure [2] was the first to reason this way in the French press (even if by way of interviews personalities such as Valéry Giscard d'Estaing had denounced an eventual Turkish membership). On this basis, UDF deputies Hervé Morin, Michel Mercier and Marielle d eSarnez [3] later developed an argument mixing the geographical-cultural discourse with institutional preoccupations: by expanding indefinitely, the European Union would become unmanageable and it would no longer be possible to favour internal integration. A Europe forever extending itself would be a Europe in continual dissolution that would be reduced to a free-trade zone, incapable of competing politically tomorrow with the United States and China. They therefore demand that the impassable borders of the European Union be the Atlantic, the Mediterranean, and the Bosphore all the while recommending, with Mr. Lamassoure, a partnership with Turkey.
The objection could be judged convincing as well as appropriate: we hazard a guess as to why it is being raised at this moment, regarding this candidacy, and not before, such as in the case of Catholic Poland for example.
In the face of these delaying procedures, rare are those who recall, such as Luc Ferry [4], that the construction of a common space must be based upon a desire to "live together", upon a rule of law, and upon democratic criteria – in brief, upon the anti-communitarian ideal of the Rights of Man. In fact, the communitarian dimension is equally central among the partisans of Turkish membership: it is because Turkey is a Muslim country that the European Union has an interest in integrating it. Michel Rocard [5] denounces thus the logic that says that Turkey should not be accepted in Europe in the name of Christian identity and because of cohesion. On the contrary, this would be a good way to avoid the "clash of civilisations". In a widely distributed text, former Greek Foreign Minister, George A. Papandreou [6] picks up this argument, in taking as example the policy that he conducted in Greece, and insists on going beyond the ancestral opposition between the two countries, in order to send a positive signal to the Muslim world.
The commentators here neglect the problem of Cyprus, the partition of which island embodies the persistence of the historic tensions between the Hellenic and Turkish worlds. They don't discuss the rejection by Greek Cypriots of the Annan plan for the reunification of the island last April 24, implicitly considering that this question will find its natural solution when we have the political will to do so.
For their part, the Anglo-Saxon and Israeli press underscore the point that Turkey – a "moderate Islamic" country – is the best placed to wage the fight against Islamic terrorism. It can serve as a bridge between cultures and permit us to avoid the "clash of civilisations". Let's recall here that this notion of the "war of civilisations" does not describe an objective aggressiveness on the part of Muslim populations, but was theorised within the National Security Council of the United States to stigmatise a colonial target. In the past and even recently, the West represented dogmatism and Islam tolerance. It is only since September 11, 2001 that United States' public relations imposed an assimilation between Islam and hatred, between Islam and terrorism, substituting a new fear for that of communism after the collapse of the USSR.
The idea of a moderate Muslim state opposed to the Islamists, which at first glance can seem worthy, in fact introduces into the European debate, and reformulating it to the circumstances, the poison of an irreducible and murderous opposition between the East and West.
Thus, an author of the public relations firm Benador Associates, Amir Taheri, rejoiced in Gulf News that a possible Turkish membership would be a stabilising factor in the region and would create a link between Europe and Islam [7]. This argument was particularly stressed in commentaries on the Ankara attacks in November 2003. Authors, such as the former director of political planning for the State Department, Henri J. Barkey [8] or CIA collaborator Shlomo Avineri [9] estimated that the attacks would push Turkey naturally towards the "West" in the war on terrorism and that in these conditions, the membership of Turkey would be logical [10]. Nevertheless, certain rare analysts, such as Zeyno Baran and Andrew Apostolou [11], expressed their worry that these attacks would lead to a hardening of anti-terrorist measures incompatible with membership criteria in Europe.
This argument of the "clash of civilisations" is so present in the Western mass media that Turkish leaders decided to respond by presenting their religious culture as a benefit, even if their country is secular. Picking up the declarations of George W. Bush, Recep Tayyip Erdogan declared in an interview given to journalists of the Washington Post during the summit in Davos in January 2004 [12] that it was precisely because Turkey was the symbol of the coexistence possible between Islam and democracy that it was attacked. During the interview he did however distance himself from US propaganda by declaring that the suspects arrested did not belong to al Qaeda. Before him, the former Turkish Minister of the Economy, Kermal Dervis, had taken up the theses of Samuel Huntington about Turkey, a country torn between East and West, affirming that by striking Turkey, the terrorists demonstrated that they had understood the world-important character of the "struggle for the Turkish soul" [13]. He called upon European leaders therefore to not reject Turkey and so feed the confrontation "prophesised" by Huntington.
Turkey, the USA's Trojan Horse or Regional Stabiliser?
Turkey's historic links with the United States permit the opponents of Turkish membership to argue that its arrival is a US Trojan Horse in the European Union, but it is rare that they make this a central issue. Thus, Robert Badinter [14], in a text where he denounces principally the denial of democracy represented by the absence of vote in Parliament on the opening of negotiations with Turkey, raises the idea that the support of Washington for Turkish membership could be the means to prevent the emergence of a strong Europe. Arguing the contrary, this reaction was denounced by Dominique Moisi [15]. According to him, belief in an American plot was simply the sign that Europe wasn't ready to accept a Muslim country.
Those favourable to membership stress that Turkish links with the US and Israel will lead to membership being a factor for stability in the Near East. Turkey, once in the EU, could even serve as mediator in the Israeli-Palestinian conflict and contribute to stability in the Caucasus.
Remember that on the strategic level, Turkish membership is an long-held aim of Washington who wishes to see the future large transatlantic market superimposed on NATO. Seen from the Pentagon, Ankara was in the hands of a devoted military and the rest didn't matter. Tel-Aviv, who maintained privileged relations with the Turkish military, also hoped to have a turn at sliding a foot into the EU.
For the former counsellor of Ehud Barak, Alon Liel [16], Turkey represents a good thing for Europe because, other than the fact that is has a young population that is sorely needed on the old continent, Europe would gain a geostrategic penetration into the Middle East and a strong army. According to him, this would result in Brussels becoming as important as Washington in the region. He estimates that such a situation would turn Turkey away from Israel and the US, but that these two countries would win in the end due to the stabilisation of the region.
It seems that this analysis still holds sway in decision-making circles in the US and that this is why Washington is pushing so hard for Turkish entry into the EU. But this policy appears to be the heritage of old conceptions badly adapted to the evolution of the moment. Once Turkey is in the Union, links between Ankarra and the United States and Israel might weaken, especially as Turkey has already changed.
Over the years, NATO could depend upon the Turkish military regime, and upon this same military in the shadow of a weak civil power. During that epoch, Turkey was an ally of Israel in the face of an Arab world. But everything has changed in the last two years. The United States has invaded Iraq and installed there a permanent force of 140,000 men. The Turkish people opposed this invasion and, in a democratic act that could stand as an example to the West, the Turkish Parliament forbade the US from using NATO bases on its territory to commit its crimes. The Pentagon was obliged to modify its plan of attack and to delay the invasion by three weeks. The Turkish military respected the decision of the civil power.
Furthermore, the United States gave complete autonomy to Iraqi Kurdistan and is guiding it towards independence – putting into peril the territorial integrity of Turkey, Syria, and Iran. Therefore the Turkish command gave its support to the civilian power and Ankarra drew closer to Tehran and Damas. Today, Turkey wishes to enter into the EU and participate in the formation of a European army to break out of the too tightly closed circle of Washington and Tel-Aviv. Those at the State Department who think they will be able to manipulate Turkey tomorrow as they have in the past are mistaken: they will not succeed as long as they occupy Iraq.
One of the few to perceive these changes and to discuss them in the press was US analyst Ian Bremmer [17] who, while sharing the analysis of Liel on the positive character of this membership for Europe, wonders what Washington has to gain in this affair. Bremmer's position is isolated in the debate: he thinks that Washington has no interest in watching a strong Europe established by welcoming Turkey…unless, he concludes, the objective of this support is in fact to push those who have dishonoured Washington towards the Europeans.
The Geostrategic Dimension and the Economy: The Almost Missing
We note that among the partisans as among the opponents of membership, the geostrategic dimension is marginalised, the economic dimension is almost totally absent, and the discourse focuses on the religico-ethnic question or the shock of civilisations, that is to say, the problematic put into place by the Bush Administration which seems to have been completely integrated into the debate on the construction of Europe.
All these arguments seem to be constructed upon a vision of the European Union as a factor of economic growth and enrichment, able to solidly join Turkey to the "West", but not as a political entity capable of having a foreign policy and an autonomous security, that is to say, independent. Even the Turks don't put forward this element. Thus, even if they serve as an objective benefit of Turkish candidacy, Turkish military power and the possibility of developing a European defence if it becomes a member of the EU are rarely evoked. This last point is only sketched out in an article by Abdullan Gül in the International Herald Tribune in December 2003 [18], shortly before he passed the reigns of government to Mr. Erdogan and took over the post of Minister of Foreign Affairs.
On economic questions, we note that, contrary to other recently admitted countries, Turkey already fulfils the Copenhagen criteria. This does not, however, resolve the problems caused by the difference of its economic development with the EU. Note also that the integration of Spain and Portugal was a motor for development in these two countries. However, this may only have been realised due to a system of redistribution of riches with the Union that has been questioned with its expansion to twenty-five. This question is, therefore, not specific to Turkey alone, but, once again, to the political choices within Europe.
If Turkey enters into the EU – which, given the length of negotiations, wouldn't happen for another ten to fifteen years, as was pointed out by Ambassador Jean-Daniel Tordjman [19] – it would likely become a pivotal state. First, it would be the member with the second largest population, which would give it a particular weight because of the weighing of votes in function of population. But, above all, it would offer to Europe a penetration into the Near East and a strong army that would take part in the common defence.
In the past, Turkey wanted to use its Muslim culture to turn towards the Arab States but has suffered through their refusal. That is why Jacques Chirac underlined that the question is not whether or not to exclude Turkey, but to decide if we prefer this inside or outside of the Union. In the case of an exclusion from the Union, Turkey would have no other choice to avoid asphyxiation but to turn towards the Turkophone populations of Asia, destabilising all the States of the Silk Road. Inversely, its integration into the Union would make Turkey the meeting point between two worlds. This was in fact the strategy of the Sublime Door until the First World War.
Translated from the original French at www.reseauvoltaire.net by Signs of the Times
[1] « La Turquie n'est tout simplement pas l'Europe », by a group of Parliamentarians
UMP, Le Figaro, 14 October 2004. Discussed in Voltaire, 15 October 2004.
Signers of this text : Philippe Pemezec is UMP députy UMP from Hauts-de-Seine ;
Roland Blum from Bouches-du-Rhône ; Bernard Brochand from Alpes-Maritimes ; Yves Burfrom Bas-Rhin ; Nicolas Dupont-Aignan from Essonne ; Marc Le Fur from Côtes-d'Armor ; Lionel Luca from Alpes-Maritimes ; Richard Mallie from Bouches-du-Rhône ; Thierry Mariani from Vaucluse ; Axel Poniatowski from Val-d'Oise ; Georges Siffredi from Hauts-de-Seine ; Jean-Sébastien Vialatte from Var.
[2] « Pourquoi la Turquie ne peut pas entrer dans l'Union », by Alain Lamassoure, Le
Figaro, 6 October 2004. Discussed in Voltaire, 6 October 2004.
[3] « Turquie : débattre et voter », by Hervé Morin, Michel Mercier and Marielle de
Sarnez, Le Figaro, 12 October 2004. Discussed in Voltaire, 13 October 2004.
[4] « Le "non" serait une colossale erreur », by Luc Ferry, Le Monde, 22 October 2004.
Discussed in Voltaire, 25 October 2004.
[5] « Ne ressuscitons pas le rêve carolingien ! », by Michel Rocard, Le Figaro, 16
November 2004. Discussed in Voltaire, 17 November 2004.
[6] « Let the talks begin for Turkey's bid to join the European Union », by George
Papandreou, Taipei Times, 8 October 2004. Discussed in Voltaire du 11 October 2004.
[7] « Turkey enjoins Europe and Islam », by Amir Taheri, Gulf News, 5 October 2004.
Discussed in Voltaire, 6 October 2004.
[8] « Blasts Won't Shatter Turkey's Ties to West », by Henri J. Barkey, Los Angeles
Times, 30 November 2003. Discussed in Voltaire, 1 December 2003.
[9] « Have the bombers blundered ? », by Shlomo Avineri, Jerusalem Post, 25
November 2003. Discussed in Voltaire, 25 November 2003.
[10] Note that these two authors also defend the indepedence of Kurdistan from Iraq, which is rejected by Ankarra.
[11] « A new front in the war », By Zeyno Baran and Andrew Apostolou, Washington
Times, 11 December 2003. Discussed in Voltaire, 11 December 2003.
[12] « Democracy And Islam Can Coexist », by Recep Tayyip Erdogan, Washington Post,
26 January 2004. Discussed in Voltaire, 26 January 2004.
[13] « La Turquie et la fracture de civilisations », by Kemal Dervis, Le Figaro, 24
November 2003. Discussed in Voltaire, 24 November 2003.
[14] « Turquie : paroles, paroles… », by Robert Badinter, Le Monde, 22 October 2004.
Discussed in Voltaire, 25 October 2004.
[15] « Europe is not ready to swallow Turkey », by Dominique Moisi, International
Herald Tribune, 22 October 2004. Discussed in Voltaire, 25 October 2004.
[16] « Turkey will strengthen Europe », by Alon Liel, Ha'aretz, 5 October 2004. Discussed in Voltaire, 6 October 2004.
[17] « Would Turkey split the EU and the U.S.

HARTFORD, Connecticut - A New York City businessman admitted Wednesday to participating in an arms-smuggling ring that shipped missile and fighter jet components from the United States to Israel and possibly on to Iran.
Leib Kohn pleaded guilty to conspiracy, admitting only that he knew the weapons parts were bound for Israel. Investigators allege an Israeli arms dealer may have been relaying the equipment to Iran.
"At least some of the parts were ultimately destined for Iran," U.S. Attorney Kevin O'Connor said. "We're not in a position to say definitely which parts or whether the parts ultimately made it there."
Kohn used his two Brooklyn-based companies, L&M Manufacturing and Nesco NY Inc., to buy the parts from companies in Connecticut and California. In March, Israeli police raided a warehouse in the town of Binyamina, discovering some of the equipment Kohn had shipped. An arms dealer, Eli Cohen, was later arrested on suspicion of planning a sale to Iran.
Attorney Michael Sherman, who represents Kohn, said in court that his client did not know the weapon components may have been meant for Iran.
Kohn faces about four years in prison and $25,000 in fines when he is sentenced March 4, according to a plea agreement with prosecutors. Sherman is expected to ask for a reduced sentence but would not say what he would propose.
JERUSALEM - Israeli arms deals with China have provoked tensions between Israel and its top ally the United States, the head of Israel's parliamentary defence committee acknowledged.
"There are tensions, which are hidden from the public, which have appeared over the last one or two years concerning Israeli weapons sales, particularly to China," Yuval Steinitz told Israeli radio.
His comments followed a report on Israel's private Channel Two television Wednesday that the Pentagon was demanding the dismissal of Israeli defence ministry director general Amos Yaron over a particularly controversial deal.
US officials are furious at Israel for taking back a "sensitive weapons system" sold to China in the 1990s for upgrading, the channel said, although it did not identify the weapon.
Washington had permitted Israel to take the system back from China for repair, but had not authorized it to be upgraded, according to the report.
Israel's ambassador to Washington, Danny Ayalon, denied Thursday that the United States had sought the dismissal of Yaron, saying "no demand of that nature was made".
"Questions were raised recently, but they are being examined in a good atmosphere," he said.
Defence Minister Shaul Mofaz also denied the accuracy of the report, while accepting that a dossier on Israeli weapons sales to China was "in the process of clarification".
The issue has become very sensitive after Israel in July 2000 cancelled a contract to sell to China a Russian Ilyushin-76 plane equipped with its own Phalcon Airborne Warning and Control Systems (AWACS).
In March 2001, Israel agreed to pay China 350 million dollars to compensate for the cancelled sale.
China had forked out a down payment of 200 million dollars on a first plane, valued at 250 million dollars, and had signed a contract which foresaw the purchase of four similar aircraft.
The United States based its demand on concerns that advanced US defence technology contained in Israeli equipment could be used against China's foe Taiwan.
"There has been a tightening of checks exercised by the United States on Israeli weapons exports and since the Phalcon matter we are very sensitive to US requirements," Steinitz said.
"Israel and France are the only countries which compete with the Americans in the advanced military technology sector," the committee chairman said.
"We must take account of US interests but a demand for the dismissal of a person in charge such as Amos Yaron ... would be unacceptable."
A source close to Prime Minister Ariel Sharon told AFP that "the whole thing has been a misunderstanding".
The row risks adding to an atmosphere of suspicion that has gripped relations with the Pentagon in recent months.
Sharon was forced in September to insist that Israel was not spying on the United States following allegations that a Pentagon official leaked intelligence to a pro-Israel lobby.
US officials alleged that Pentagon aide Larry Franklin passed secrets to Israel using the American Israeli Public Affairs Committee (AIPAC) as the conduit.
Franklin is an Iran specialist in the office of Undersecretary of Defense for Policy Douglas Feith, the third most senior civilian official at the Pentagon.
Israel pledged not to spy on Washington after the hugely embarrassing arrest of Jonathan Pollard, an intelligence analyst for the US navy, who passed on thousands of secret documents.
Pollard was sentenced to life imprisonment in 1987.
US intelligence agencies said in 1992 that Israel had carried out non-authorised transfers of US technologies to China, particularly regarding the Patriot anti-missile system.
These accusations were denied by Israel.
Gunmen have killed a senior official in Iraq's communication ministry as he was driving to work in central Baghdad.
Kassim Imhawi was hit by gunmen who pulled up beside him as he travelled into the city from a western suburb.
Mr Imhawi was director-general of the ministry and a senior adviser to the interim Iraqi government.
The killing comes days after interim Prime Minister Iyad Allawi warned that insurgents were expected to increase attacks ahead of elections in January.
Eight of Mr Imhawi's bodyguard were injured in the attack, in the Jamia district of Baghdad, the Associated Press reported.
Insurgents have frequently targeted Iraqi government officials and ministry compounds.
They view the interim government as collaborators with the US. [...]
WASHINGTON, Dec. 15 - Defense Secretary Donald H. Rumsfeld's terse response last week to a National Guardsman's concerns about a lack of battle armor in Iraq has set off a sharp round of fresh criticism of him from some fellow Bush supporters, including prominent Republican senators, a retired general and a leading intellectual architect of the war.
"I think there are increasing concerns about the secretary's leadership of the war, the repeated failures to predict the strengths of the insurgency, the lack of essential safety equipment for our troops, the reluctance to expand the number of troops," Senator Susan Collins of Maine said Wednesday.
Ms. Collins, a member of the Armed Services Committee and a leader in the recent successful fight to pass a bill overhauling intelligence-gathering, over the objections of some in the Pentagon, added that "all of those are factors that are causing people to raise more questions to the secretary."
The sharp comments by Ms. Collins, together with other recent statements Senator John McCain of Arizona, Senator Chuck Hagel of Nebraska and Gen. H. Norman Schwarzkopf, who led American forces in the Persian Gulf war in 1991 and, after his retirement, twice campaigned for President Bush, suggested that the ground might well be shifting a bit under Mr. Rumsfeld.
Mr. Rumsfeld has been the subject of criticism and the butt of jokes on late- night television since he answered a complaint by Specialist Thomas Wilson of the Tennessee National Guard about a lack of armor on vehicles bound for Iraq by asserting, "You go to war with the Army you have." But several Republican aides on Capitol Hill, speaking on the condition of anonymity, said it was an op-ed article in The Washington Post on Wednesday by William Kristol that distilled the criticism. Mr. Kristol, the editor of The Weekly Standard, had long been one of the war's most ardent supporters among intellectuals, but he cast Mr. Rumsfeld's comments as part of a broader pattern of misjudgments and buck-passing and concluded that Mr. Rumsfeld was not up to winning the peace. "Surely Don Rumsfeld is not the defense secretary Bush should want to have for the remainder of his second term," he wrote. American soldiers "deserve a better defense secretary than the one we have."
The White House communications director, Dan Bartlett, told reporters that "the president has every bit of confidence in Secretary Rumsfeld."
But some Republicans predicted that he would face even greater skepticism and scrutiny from Congress in the coming months.
"My prediction is that the secretary will face tougher questioning when he comes before the Senate Armed Services Committee and other Congressional committees," Ms. Collins said. But, she noted, "it's obviously the president's call on whether Secretary Rumsfeld goes or stays, and it looks like the president wants him to stay, at least for now."
Mr. Kristol, whose magazine has been critical of Mr. Rumsfeld for nearly two years, said Mr. Rumsfeld's comments to Specialist Wilson were "really the final straw."
"For me, it's the combination of the arrogance and the buck-passing manifested in that statement, with the fundamental error he's made for a year and a half now," Mr. Kristol said. "That error, from my point of view, is that his theory about the military is at odds with the president's geopolitical strategy. He wants this light, transformed military, but we've got to win a real war, which involves using a lot of troops and building a nation, and that's at the core of the president's strategy for rebuilding the Middle East."
He added, "His stubborn attachment to his particular military theory had really hurt the nation's ability to carry out its foreign policy."
Mr. McCain, a frequent critic of Mr. Rumsfeld, told The Associated Press on Monday that he had "no confidence" in the secretary.
On CNN last Sunday, Mr. Hagel said, "That soldier, and those men and women there, deserved a far better answer from their secretary of defense than a flippant comment."
General Schwarzkopf told MSNBC on Monday that he was angered "by the words of the secretary of defense when he laid it all on the Army, as if he, the secretary of defense, didn't have anything to do with the Army and the Army was over there doing it themselves, screwing up."
STOCKHOLM: Police sealed off a large part of central Stockholm on Wednesday due to fears of a bomb in a currency exchange office, officials said. The area is one of the busiest parts of the Swedish capital, usually heaving with traffic and pedestrians. It was sealed off by police after a man walked into the currency exchange office with what seemed to be an explosive device strapped to his chest. The man, who apparently worked at the currency exchange, said he had been forced to go to the office. He managed to take off the device, and a security guard then alerted the police, police spokesman Kjell Lindgren said. The man said that he had been forced to take the suspect device to the office as three men were holding his wife captive. Police have already released the woman.
This week's Geminid meteor shower may have hit really close to home this time; how about in somebody's backyard in Salt Lake City. Clark Planetarium was out today with metal detectors, searching for a chunk that could have fallen early Tuesday morning.

Meteorites of all shapes and sizes are on display at the Clark Planetarium. Unfortunately, none are from Utah. Perhaps that's why the Planetarium was more than eager to go searching for what could be a fallen space rock on the east side of Salt Lake. Clark Planetarium's Robert Bigelow was out this morning searching for what even he believes may be an elusive treasure.

Robert Bigelow, Clark Planetarium: "We have a credible witness who saw it land. I mean, most of the time you see this streak going across the sky and there's no way you can tell anywhere near close to where it landed."

That witness was KSL engineer Ken English who. 4:30 early Tuesday morning he was on his way to work along 9th east at about 3100 south.

Robert Bigelow: "And he saw what he described to us, a glowing object come down from the sky over here. Come down, come down through one of these trees. Saw some sparks come off and then he said it looked like it landed somewhere over in this area."

But somewhere is a big area to look for a small space rock.

Robert Bigelow: "Something like this or something even smaller. You can see, I mean these are really small. Some of them might even be pea size."

A small chunk would punch just a tiny hole in the ground, nothing like what happened two months ago when a two pound meteorite the size of a baseball dropped into a backyard near Denver, Colorado. But it's still interesting if a small piece fell from the Geminid shower somewhere here.

Robert Bigelow: "Most meteor showers come from comets, comet debris. But this one actually comes from an asteroid, asteroid patheon."

Incidentally, if a meteorite falls in your backyard, it's your meteorite. You decide what you want to do with it. The Planetarium of course would hope it would end up on display here.

Air Force says jets caused boom
Posted on Thu, Dec. 16, 2004
By Josh Hoke
The Sun News
The Air Force accepted responsibility for Tuesday's sonic boom, quelling 20 hours of conspiracy theories and putting a multitude of questions to rest.
Capt. Mark Gibson, chief of public affairs for the Air Force's 20th Fighter Wing, said Wednesday two F-16 fighter jets were involved in supersonic, offshore training exercises, creating the boom that shook the Strand.
The sound rattled windows, buildings and nerves throughout the region, cultivating conspiracy theories that are likely to linger despite the official explanation.
Gibson said two F-16 fighter jets were involved in authorized and routine training exercises when both of the planes crossed the sound barrier about 7:30 p.m. He said the planes were flying legally within the mandated 15-mile corridor along the coastline and above the mandated 10,000-foot altitude. He said the sound came ashore because of the weather.
"The atmospheric conditions at the time were clear and cold, and that caused the sound to [travel] a farther distance than typical," Gibson said.
Coastal Carolina University professor Louis Keiner, who teaches physics, said it's possible for the sound waves that a boom creates to travel for many miles.
Certain areas of the atmosphere have different temperatures and the sound will bounce from one area to another before being channeled in a certain direction, Keiner said. He compared it to light in a fiber-optic cable.
"You see this a lot more in the ocean where you get sound channels," he said. "Sound can travel for thousands of miles where the conditions are colder than other areas."
Theories on what caused the boom bounced through the Grand Strand on Wednesday, with opinions varying from a falling meteor to gases in the ocean to a coverup of an actual plane crash.
A meteor could produce a sonic boom when entering the atmosphere and can be described as a fireball due to its glowing flame, said Kim Youmans, a coordinator with the American Meteor Society.
"We are experiencing the Geminid meteor shower right now," said Youmans, who has watched the show from his Georgia home. "The Geminids usually don't have sonic booms with them. It could have been a sporadic meteor ... but I think the plane is a more likely explanation."
Some residents said they saw flames several miles into Tuesday night's clear sky. Gibson said those lights were flares the Air Force uses during training that burn up before they hit the ground.
Youmans pointed to Occam's razor to explain the event. That principle says the simplest, most logical answer is usually the correct one.
The media has a lot to do with the public's perceptions, or misperceptions, said Barry Markovsky, a professor of sociology at the University of South Carolina.
"To a degree people come to the media to see what happened," Markovsky said. "What they report, whether true or untrue, can feed the speculation. This often gets things started."
Retired Air Force fighter pilot Coupe DeVille, who once trained over the waters off the S.C. coast, an area now called Whiskey 177, said it is possible the pilots made a mistake and flew at supersonic speeds into the 15-mile corridor, but that shouldn't worry residents.
"We have to understand that they may traverse that barrier by accident," he said. "It's definitely a part of the intensive training those guys do now."
Deep Impact will punch a crater in Comet Tempel 1 Nasa scientists have been giving details of a space mission to crash a projectile into a comet, peeling away its outer skin in order to look inside.
The audacious Deep Impact mission will launch on 12 January from Cape Canaveral, Florida, and will arrive at Comet Tempel 1 six months later.
A mothership will eject the 360kg projectile, called an "impactor", directly into the path of Tempel 1.
The projectile will hit the comet on 4 July, 24 hours after its release.
"Deep Impact will be the first mission to peel away the outer layer of a comet and peer inside its nucleus," said Tom Morgan, Deep Impact programme scientist.
Scientists hope the projectile will punch a crater in the comet, allowing them to analyse the interior. But this is not a given - some scientists think the impactor could just compress the outer surface when it hits.
From a distance of 500km, Deep Impact will analyse Temple 1's chemistry and structure by taking pictures and readings as comet debris is hurled out.
The impactor will also carry a camera to take pictures as it is hurled into Tempel 1.
"This camera will give us the closest images yet of a comet's surface. It will probably be sandblasted in the last minute before impact before being destroyed," said Deep Impact principal investigator Professor Mike A'Hearn.
Head-on collision
Under optimal conditions, the camera could send back images of the comet's surface with a resolution of up to 20cm per pixel.
But if the camera gets sandblasted in the final minute before impacting, this could drop to 3m per pixel.
The collision with the impactor is not expected to divert the path of Tempel 1.
The mission was due to launch at the end of December. But during a review, mission scientists and engineers found a few errors, which included a heat ring that had to be replaced.
Deep Impact has a "window" in which it has to launch, which lasts until 28 January.
(Fiji) - THE Department of Mineral Resources has warned members of the public that minor tremors and aftershocks should be expected over the next 36 hours.
The department's senior seismologist, Lasarusa Vuetibau, said minor aftershocks were expected after a tremor was felt in the greater Suva area slightly after mid-day yesterday.
"The earthquake measured 3.6 on the Richter scale," said Mr Vuetibau.
He said the tremor's epicentre was located at about 22 kilometres north of Suva at a focal depth of 20 kilometres below the surface.
LOS ANGELES -- A 3.6-magnitude earthquake centered in Santa Monica Bay struck the Southland Thursday, a U.S. Geological Survey seismologist reported.
The quake recorded at 3:37 a.m. was centered nine miles southeast of Point Dume, said Bob Dollar.
He said the temblor was a new quake, not an aftershock.
Point Dume is halfway between Malibu and the Ventura County line to the west.
Engineers in Peru should keep one ear to the ground - US geologists say they are planning to build a gas terminal on land where a devastating tidal wave is long overdue. Costas Synolakis of the University of Southern California and colleagues told the American Geophysical meeting in San Francisco this week that a catastrophic tsunami strikes the area, on average, every 110 years.
"The last such tsunami took place 136 years ago," they warn.
The coastal town of Pisco, where the new gas liquification plant and harbour would be built, has been destroyed four times in the last 400 years.
The project is part of a controversial scheme to extract gas from the Camisea field under the Amazon jungle. The natural gas would be piped to the coast, converted to liquid and exported.
Environmental campaigners have already raised concerns. Now the geologists point out another problem: that the seafloor barely 100km off the coast is prone to underwater earthquakes, which trigger the tsunamis. Regional records suggest there have been at least 13 such earthquakes since the late 16th century. They say a wave a few metres high - "that would substantially damage port facilities and lead to a number of fatalities" - arrives every 60 years. Statistics suggest a dekametric tsunami (10m plus) capable of flattening everything in its path could arrive any day.
Inuit leaders are seeking a ruling from an international court that the U.S. government's position on global warming is threatening their existence as a people.
The Inuit, about 155,000 seal-hunting peoples scattered around the Arctic, plan to seek a ruling from the Inter-American Commission on Human Rights that the United States, by contributing substantially to global warming, is threatening their existence.
The Inuit plan is part of a broader shift in the debate over human-caused climate change evident among participants in the 10th round of international talks taking place in Buenos Aires aimed at averting dangerous human interference with the climate system. The commission is an investigative arm of the Organization of American States and has no enforcement powers. But a declaration that the United States has violated the Inuit's rights could create the foundation for an eventual lawsuit, either against the United States in an international court or against American companies in federal court.
Last month, an assessment of Arctic climate change by 300 scientists for the eight countries with Arctic territory, including the United States, concluded that "human influences" are now the dominant factor.
COLOMBO: Flood-hit Sri Lanka evacuated more than 2,000 people on Wednesday to drain a centuries-old reservoir as 250,000 others stranded by monsoon rains sheltered in schools and community centres.
Heavy rains across north-central and eastern Sri Lanka this week have killed one person, submerged vast tracts of farmland and flooded roads, hampering efforts to truck in food. Power and telephone lines were cut in some areas. The north-central province of Polonnaruwa, which borders territory controlled by Tamil Tiger rebels and has some of Sri Lanka's finest ancient ruins, was worst affected.
"We issued a warning on Wednesday to residents living near Kaudulla tank in Polonnaruwa to evacuate immediately as the tank is on the verge of overflowing," said National Disaster Management Centre Director N.D. Hettiarachchi, referring to the reservoir.
The Meteorology Department has forecast more rains over the next few days, but said the worst appeared to be over.
FORT MYERS - Cold weather and low humidity levels are helping dry out Southwest Florida - bad news in what is already expected to be a dangerous fire season.
The last significant rainfall in Southwest Florida was almost three weeks ago. The ground is very dry and there's plenty of vegetation to fuel a fire.
Forestry officials say areas like Pine Island, Sanibel and Captiva are there greatest areas of concern this year because of all the hurricane debris that hasn't been cleaned up.
"This is a factor we didn't have the past several years. Now all of a sudden we add brush, large amounts of timber which will make our fires more frequent and much more intense," said Gerry Lacavera of the Division of Forestry. [...]
And Finally...
By Associated Press
Published December 15, 2004, 8:13 AM CST
SAN JOSE, Costa Rica -- Osama bin Laden take note: You wouldn't be safe in Costa Rica. A startled taxi driver shot and wounded a jokester wearing a plastic mask of the al-Qaida leader, police said Tuesday.
Leonel Arias, 47, told police he was playing a practical joke by donning the Bin Laden mask, toting his pellet rifle and jumping out to scare drivers on a narrow street in his hometown, Carrizal de Alajuela, about 20 miles north of San Jose.
Arias had startled several drivers that way on Monday afternoon. But when he jumped out in front of taxi driver Juan Pablo Sandoval, the motorist reached for a gun and shot him twice in the stomach. He was hospitalized in stable condition.
"For me and I think for anybody else at a time like that one thinks the worst and so I fired my gun," Sandoval told Channel 7 television.
Police declined to detain Sandoval, saying he had believed he was acting in self-defense.

Readers who wish to know more about who we are and what we do may visit our portal site Cassiopaea.org
---
Remember, we need your help to collect information on what is going on in your part of the world!
We also need help to keep the Signs of the Times online.
---
Send your comments and article suggestions to us

---
Fair Use Policy
Contact Webmaster at signs-of-the-times.org
Cassiopaean materials Copyright ©1994-2014 Arkadiusz Jadczyk and Laura Knight-Jadczyk. All rights reserved. "Cassiopaea, Cassiopaean, Cassiopaeans," is a registered trademark of Arkadiusz Jadczyk and Laura Knight-Jadczyk.
Letters addressed to Cassiopaea, Quantum Future School, Ark or Laura, become the property of Arkadiusz Jadczyk and Laura Knight-Jadczyk
Republication and re-dissemination of our copyrighted material in any manner is expressly prohibited without prior written consent.
.