Printer Friendly Version
New Travel Log! The Quantum Future Group Goes to Rennes-le-Chateau
Pentagon Strike Flash Presentation by a QFS member
New Publication! 'The Wave' finally in book form!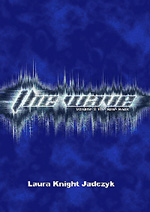 The Wave: 4 Volume Set
Volume 2
by Laura Knight-Jadczyk
With a new introduction by the author and never before published, UNEDITED sessions and extensive previously unpublished details, at long last, Laura Knight-Jadczyk's vastly popular series The Wave is available as a Deluxe four book set. Each of the four volumes include all of the original illustrations and many NEW illustrations with each copy comprising approximately 300 pages.
The Wave is an exquisitely written first-person account of Laura's initiation at the hands of the Cassiopaeans and demonstrates the unique nature of the Cassiopaean Experiment.
---

Picture of the Day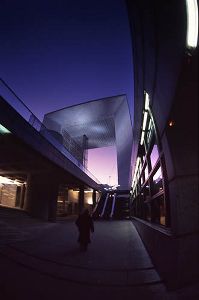 Businessman
©2004 Pierre-Paul Feyte
Progressive Review
Sam Smith
GARY WEBB: THE OFFICIAL STORY
LA TIMES - Gary Webb, an investigative reporter who wrote a widely criticized series linking the CIA to the explosion of crack cocaine in Los Angeles, was found dead in his Sacramento-area home Friday. He apparently killed himself, authorities said. Webb had suffered a gunshot wound to the head, according to the Sacramento County coroner's office. He was 49.
His 1996 San Jose Mercury News series contended that Nicaraguan drug traffickers had sold tons of crack cocaine from Colombian cartels in Los Angeles' black neighborhoods and then funneled millions in profits back to the CIA-supported Nicaraguan Contras. Three months after the series was published, the Los Angeles County Sheriff's Department said it conducted an exhaustive investigation but found no evidence of a connection between the CIA and Southern California drug traffickers.
Major newspapers, including the Los Angeles Times, New York Times and Washington Post, wrote reports discrediting elements of Webb's reporting. The Los Angeles Times report looked into Webb's charges "that a CIA-related drug ring sent 'millions' of dollars to the Contras; that it launched an epidemic of cocaine use in South-Central Los Angeles and America's other inner cities; and that the agency either approved the scheme or deliberately turned a blind eye."
"But the available evidence, based on an extensive review of court documents and more than 100 interviews in San Francisco, Los Angeles, Washington and Managua, fails to support any of those allegations," The Times reported. Months later, the Mercury News also backed away from the series, publishing an open letter to its readers, admitting to flaws. "We oversimplified the complex issue of how the crack epidemic in America grew," wrote the paper's executive editor, Jerry Ceppos, adding, "I believe that we fell short at every step of our process in the writing, editing and production of our work.". . . Webb continued to defend his reporting, most notably in a 548-page book, "Dark Alliance: The CIA, the Contras, and the Crack Cocaine Explosion," which was published in 1999.
GARY WEBB: THE BACK STORY
CHRISTOPHER REED, GUARDIAN, 1996 - In 1992, when reports were appearing in the alternative press about alleged drugs and arms smuggling flights into Arkansas, I asked a senior news executive at the Los Angeles Times if his paper had investigated. "Yes," he replied, "but nobody in authority would confirm it." Well, they wouldn't, would they?
The reputation of the US press for fearless muckraking has declined severely in the quarter-century since Watergate. After the servitude of the Reagan years, it can now be accused of compliance, and never more so than in its response to an explosive series in August by Gary Webb in the San Jose Mercury News of California. . .
The LA Times's series quotes drug "experts" to back its debunking. One is University of California professor Ronald Siegel, who says: "This was not some grand design of the drug cartels or someone at CIA headquarters in Langley, Virginia, who was sitting around thinking up ways to raise money for the Contras." Webb never made such a claim. The LA Times only mentions later that Prof Siegel worked as a consultant to the Reagan administration, the very people organizing the illicit Contra war.
Back in August, Katz quoted another expert, Richard Millet, a Latin America scholar, who said: "Did some people involved with the Contras deal drugs? Yes. Did some officials in the US government know about it? Undoubtedly . . ."
All three papers skirt the central charge: that the CIA must have condoned selling crack in America. When they wish to demolish this hypothesis, they blandly quote officials and experts to the contrary. The LA Times even resorts to asking former CIA director Robert Gates about his agency's performance. "Did someone turn a blind eye?" Gates asks incredulously. "I would be quite surprised by that. To me it's inconceivable."
The paper does not mention that Gates, the CIA deputy director for intelligence during the Contra war, pressured staff analysts to alter intelligence estimates to conform with his own political line. This was revealed at his own confirmation hearing as CIA chief, when one staffer testified: "Mr Gates' role was to corrupt the process and the ethics of intelligence." [...]
ROBERT PARRY, CONSORTIUM, 1998 - New evidence, now in the public record, strongly suggests that the Reagan administration's tolerance of drug trafficking by the Nicaraguan contras and other clients in the 1980s was premeditated. With almost no notice in the national press, a 1982 letter was introduced into the Congressional Record revealing how CIA Director William J. Casey secretly engineered an exemption sparing the CIA from a legal requirement to report on drug smuggling by agency assets.
The exemption was granted by Attorney General William French Smith on Feb. 11, 1982, only two months after President Reagan authorized covert CIA support for the Nicaraguan contra army and some eight months before the first known documentary evidence revealing that the contras had started collaborating with drug traffickers.
The exemption suggests that the CIA's tolerance of illicit drug smuggling by its clients during the 1980s was official policy anticipated from the outset, not just an unintended consequence followed by an ad hoc cover-up. . .
The newly released letter, placed into the Congressional Record by Rep. Maxine Waters, D-Calif., on May 7, establishes that Casey foresaw the legal dilemma which the CIA would encounter should federal law require it to report on illicit narcotics smuggling by its agents. The narcotics exemption is especially noteworthy in contrast to the laundry list of crimes which the CIA was required to disclose.
Under Justice Department regulations, "reportable offenses" included assault, homicide, kidnapping, Neutrality Act violations, communication of classified data, illegal immigration, bribery, obstruction of justice, possession of explosives, election contributions, possession of firearms, illegal wiretapping, visa violations and perjury.
Yet, despite reporting requirements for many less serious offenses, Casey fought a bureaucratic battle in early 1982 to exempt the CIA from, as Smith wrote, "the need to add narcotics violations to the list of reportable non-employee crimes." . . .
The first publicly known case of contra cocaine shipments appeared in government files in an Oct. 22, 1982, cable from the CIA's Directorate of Operations. The cable passed on word that U.S. law enforcement agencies were aware of "links between (a U.S. religious organization) and two Nicaraguan counter-revolutionary groups [which] involve an exchange in (the United States) of narcotics for arms." The material in parentheses was inserted by the CIA as part of its declassification of the cable. The name of the religious group remains secret.
Over the next several years, the CIA learned of other suspected links between the contras and drug trafficking. In 1984, the CIA even intervened with the Justice Department to block a criminal investigation into a suspected contra role in a San Francisco-based drug ring, according to Hitz's report.
In December 1985, Brian Barger and I wrote the first news article disclosing that virtually every Nicaraguan contra group had links to drug trafficking. In that Associated Press dispatch, we noted that the CIA knew of at least one case of cocaine profits filtering into the contra war effort, but that DEA officials in Washington claimed they had never been told of any contra tie-in. The Casey exemption explains why that was possible.
After the AP story ran, the Reagan administration attacked it as unfounded and the article was largely ignored by the rest of the Washington press corps. But it did help spark an investigation by Sen. John Kerry, D-Mass., who over the next two years amassed substantial evidence of cocaine smuggling in and around the contra war. Still, the Reagan and Bush administrations continued to disparage Kerry's probe and its many witnesses.
Through the end of the decade, the mainstream Washington media also denigrated the allegations. In April 1989, when Kerry released a lengthy report detailing multiple examples of how the contra war supplied cover for major drug trafficking operations, the nation's most prestigious newspapers -- The New York Times, The Washington Post and the Los Angeles Times -- published only brief, dismissive accounts. . .
The contra-cocaine issue arose again in 1996 with an investigative series by Gary Webb of the San Jose Mercury-News. Those stories traced how one of the contra drug conduits helped fuel the crack epidemic in Los Angeles. In response, the major newspapers again rallied to the CIA's defense. They denounced the series as overblown, although finally acknowledging that the allegations raised during the 1980s were true. Webb's series also prompted a new investigation by the CIA's inspector general.
In the first volume of his investigative report, Hitz admitted the CIA knew early on about contra drug trafficking and covered it up. The report's second volume reportedly puts the CIA in even a worse light.
CARL BERNSTEIN, ROLLING STONE, 1977 - In 1953, Joseph Alsop, then one of America's leading syndicated columnists, went to the Philippines to cover an election. He did not go because he was asked to do so by his syndicate. He did not go because he was asked to do so by the newspapers that printed his column. He went at the request of the CIA.
Alsop is one of more than 400 American journalists who in the past twenty-five years have secretly carried out assignments for the Central Intelligence Agency, according to documents on file at CIA headquarters. Some of these journalists' relationships with the Agency were tacit; some were explicit. There was cooperation, accommodation and overlap. Journalists provided a full range of clandestine services from simple intelligence­gathering to serving as go-betweens with spies in Communist countries. Reporters shared their notebooks with the CIA. Editors shared their staffs. Some of the journalists were Pulitzer Prize winners, distinguished reporters who considered themselves ambassadors-without-portfolio for their country. Most were less exalted: foreign correspondents who found that their association with the Agency helped their work; stringers and freelancers who were as interested it the derring-do of the spy business as in filing articles, and, the smallest category, full-time CIA employees masquerading as journalists abroad. In many instances, CIA documents show journalists were engaged to perform tasks for the CIA with the consent of the management of Americas leading news organizations.
The history of the CIA's involvement with the American press continues to be shrouded by an official policy of obfuscation and deception . . . Among the executives who lent their cooperation to the Agency were William Paley of the Columbia Broadcasting System, Henry Luce of Time Inc., Arthur Hays Sulzberger of the New York Times, Barry Bingham Sr. of the Louisville Courier-Journal and James Copley of the Copley News Service. Other organizations which cooperated with the CIA include the American Broadcasting Company, the National Broadcasting Company, the Associated Press, United Pres International, Reuters, Hearst Newspapers, Scripps-Howard, Newsweek magazine, the Mutual Broadcasting System, the Miami Herald and the old Saturday Evening Post and New York Herald-Tribune. By far the most valuable of these associations, according to CIA officials, have been with the New York Times, CBS and Time Inc. . .
"Let's not pick on some poor reporters, for God's sake," William Colby exclaimed at one point to the Church committee's investigators. "Let's go to the managements. They were witting."...
The CIA even ran a formal training program in the 1950s to teach its agents to be journalists. Intelligence officers were "taught to make noises like reporters," explained a high CIA official, and were then placed in major news organizations with help from management. "These were the guys who went through the ranks and were told, "You're going to be a journalist," the CIA official said. Relatively few of the 400-some relationships described in Agency files followed that pattern, however; most involved persons who were already bona fide journalists when they began undertaking tasks for the Agency.
The Agency's relationships with journalists, as described in CIA files, include the following general categories:
- Legitimate, accredited staff members of news organizations, usually reporters. Some were paid; some worked for the Agency on a purely voluntary basis. . . .
- Stringers and freelancers. Most were payrolled by the Agency under standard contractual terms. . . .
- Employees of so-called CIA "proprietaries." During the past twenty-five years, the Agency has secretly bankrolled numerous foreign press services, periodicals and newspapers, both English and foreign language, which provided excellent cover for CIA operatives. . . .
- Columnists and commentators. There are perhaps a dozen well-known columnists and broadcast commentators whose relationships with the CIA go far beyond those normally maintained between reporters and their sources. They are referred to at the Agency as "known assets" and can be counted on to perform a variety of undercover tasks; they are considered receptive to the Agency's point of view on various subjects.
Murky details of cia relationships with individuals and news organizations began trickling out in 1973 when it was first disclosed that the CIA had, on occasion, employed journalists. Those reports, combined with new information, serve as casebook studies of the Agency's use of journalists for intelligence purposes.
- The New York Times. The Agency's relationship with the Times was by far its most valuable among newspapers, according to CIA officials. [It was] general Times policy . . . to provide assistance to the CIA whenever possible. . . CIA officials cite two reasons why the Agency's working relationship with the Times was closer and more extensive than with any other paper: the fact that the Times maintained the largest foreign news operation in American daily journalism; and the close personal ties between the men who ran both institutions.
- The Columbia Broadcasting System. CBS was unquestionably the CIA's most valuable broadcasting asset. CBS president William Paley and Allen Dulles enjoyed an easy working and social relationship. Over the years, the network provided cover for CIA employees, including at least one well-known foreign correspondent and several stringers; it supplied outtakes of news film to the CIA; established a formal channel of communication between the Washington bureau chief and the Agency; gave the Agency access to the CBS news film library; and allowed reports by CBS correspondents to the Washington and New York newsrooms to be routinely monitored by the CIA. Once a year during the 1950s and early 1960s, CBS correspondents joined the CIA hierarchy for private dinners and briefings.
- Time and Newsweek magazines. According to CIA and Senate sources, Agency files contain written agreements with former foreign correspondents and stringers for both the weekly news magazines. The same sources refused to say whether the CIA has ended all its associations with individuals who work for the two publications. . . At Newsweek, Agency sources reported, the CIA engaged the services of several foreign correspondents and stringers under ar­rangements approved by senior editors at the magazine.
When Newsweek was purchased by the Washington Post Company, publisher Philip L. Graham was informed by Agency officials that the CIA occasionally used the magazine for cover purposes, according to CIA sources. "It was widely known that Phil Graham was somebody you could get help from," said a former deputy director of the Agency. . . . But Graham, who committed suicide in 1963, apparently knew little of the specifics of any cover arrangements with Newsweek, CIA sources said. . .
Information about Agency dealings with the Washington Post newspaper is extremely sketchy. According to CIA officials, some Post stringers have been CIA employees, but these officials say they do not know if anyone in the Post management was aware of the arrangements. . .
DANIEL BRANDT - The reaction to Bernstein's piece among mainstream media was to ignore it, or to suggest that it was sloppy and exaggerated. Then two months later, the New York Times published the results of their "three-month inquiry by a team of Times reporters and researchers." This three-part series not only confirmed Bernstein, but added a wealth of far-ranging details and contained twice as many names. Now almost everyone pretended not to notice. The Times reported that over the last twenty years, the CIA owned or subsidized more than fifty newspapers, news services, radio stations, periodicals and other communications facilities, most of them overseas. These were used for propaganda efforts, or even as cover for operations. Another dozen foreign news organizations were infiltrated by paid CIA agents. At least 22 American news organizations had employed American journalists who were also working for the CIA, and nearly a dozen American publishing houses printed some of the more than 1,000 books that had been produced or subsidized by the CIA.
When asked in a 1976 interview whether the CIA had ever told its media agents what to write, William Colby replied, "Oh, sure, all the time."
THOM SHANKER and ERIC SCHMITT
December 13, 2004
WASHINGTON, Dec. 12 - The Pentagon is engaged in bitter, high-level debate over how far it can and should go in managing or manipulating information to influence opinion abroad, senior Defense Department civilians and military officers say.
Such missions, if approved, could take the deceptive techniques endorsed for use on the battlefield to confuse an adversary and adopt them for covert propaganda campaigns aimed at neutral and even allied nations.
Critics of the proposals say such deceptive missions could shatter the Pentagon's credibility, leaving the American public and a world audience skeptical of anything the Defense Department and military say - a repeat of the credibility gap that roiled America during the Vietnam War.
The efforts under consideration risk blurring the traditional lines between public affairs programs in the Pentagon and military branches - whose charters call for giving truthful information to the media and the public - and the world of combat information campaigns or psychological operations.
The question is whether the Pentagon and military should undertake an official program that uses disinformation to shape perceptions abroad. But in a modern world wired by satellite television and the Internet, any misleading information and falsehoods could easily be repeated by American news outlets.
The military has faced these tough issues before. Nearly three years ago, Defense Secretary Donald H. Rumsfeld, under intense criticism, closed the Pentagon's Office of Strategic Influence, a short-lived operation to provide news items, possibly including false ones, to foreign journalists in an effort to influence overseas opinion.
Now, critics say, some of the proposals of that discredited office are quietly being resurrected elsewhere in the military and in the Pentagon.
Pentagon and military officials directly involved in the debate say that such a secret propaganda program, for example, could include planting news stories in the foreign press or creating false documents and Web sites translated into Arabic as an effort to discredit and undermine the influence of mosques and religious schools that preach anti-American principles. [...]
During the cold war, American intelligence agencies had journalists on their payrolls or operatives posing as journalists, particularly in Western Europe, with the aim of producing pro-American articles to influence the populations of those countries. But officials say that no one is considering using such tactics now.
Suspicions about disinformation programs also arose in the 1980's when the White House was accused of using such a campaign to destabilize Col. Muammar el-Qaddafi of Libya.
In the current debate, it is unclear how far along the other programs are or to what extent they are being carried out because of their largely classified nature.
Within the Pentagon, some of the military's most powerful figures have expressed concerns at some of the steps taken that risk blurring the traditional lines between public affairs and the world of combat information operations.
These tensions were cast into stark relief this summer in Iraq when Gen. George W. Casey Jr., the top commander in Iraq, approved the combining of the command's day-to-day public affairs operations with combat psychological and information operations into a single "strategic communications office."
In a rare expression of senior-level questions about such decisions, Gen. Richard B. Myers, chairman of the Joint Chiefs of Staff, issued a memorandum warning the military's regional combat commanders about the risks of mingling the military public affairs too closely with information operations.
"While organizations may be inclined to create physically integrated P.A./I.O. offices, such organizational constructs have the potential to compromise the commander's credibility with the media and the public," it said.
But General Myers's memorandum is not being followed, according to officers in Iraq, largely because commanders there believe they are safely separating the two operations and say they need all the flexibility possible to combat the insurgency.
Indeed, senior military officials in Washington say public affairs officers in war zones might, by choice or under pressure, issue statements to world news media that, while having elements of truth, are clearly devised primarily to provoke a response from the enemy.
Administration officials say they are increasingly troubled that a nation that can so successfully market its cars and colas around the world, even to foreigners hostile to American policies, is failing to sell its democratic ideals, even as the insurgents they are battling are spreading falsehoods over mass media outlets like the Arab news satellite channel Al Jazeera.
"In the battle of perception management, where the enemy is clearly using the media to help manage perceptions of the general public, our job is not perception management but to counter the enemy's perception management," said the chief Pentagon spokesman, Lawrence Di Rita.
The battle lines in this debate have been drawn in a flurry of classified studies, secret operational guidance statements and internal requests from Mr. Rumsfeld. Some go to the concepts of information warfare, and some complain about how the government's communications are organized.
The fervent debate today is focused most directly on a secret order signed by Mr. Rumsfeld late last year and called "Information Operations Roadmap." The 74-page directive, which remains classified but was described by officials who had read it, accelerated "a plan to advance the goal of information operations as a core military competency."
Noting the complexities and risks, Mr. Rumsfeld ordered studies to clarify the appropriate relationship between Pentagon and military public affairs - whose job is to educate and inform the public with accurate and timely information - and the practitioners of secret psychological operations and information campaigns to influence, deter or confuse adversaries.
In response, one far-reaching study conducted at the request of the strategic plans and policy branch of the military's Joint Staff recently produced a proposal to create a "director of central information." The director would have responsibility for budgeting and "authoritative control of messages" - whether public or covert - across all the government operations that deal with national security and foreign policy.
The study, conducted by the National Defense University, was presented Oct. 20 to a panel of senior Pentagon officials and military officers, including Douglas J. Feith, the under secretary of defense for policy, whose organization set up the original Office of Strategic Influence.
No senior officer today better represents the debate over a changing world of military information than Brig. Gen. Mark Kimmitt, an operational commander chosen to be the military's senior spokesman in Iraq after major combat operations shifted to counterinsurgency operations in the spring of 2003.
His role rankled many in the military's public affairs community who contend that the job should have gone to someone trained in the doctrine of Army communications and public affairs, rather than to an officer who had spent his career in combat arms.
"This is tough business," said General Kimmitt, who now serves as deputy director of plans for the American military command in the Middle East. "Are we trying to inform? Yes. Do we offer perspective? Yes. Do we offer military judgment? Yes. Must we tell the truth to stay credible? Yes. Is there a battlefield value in deceiving the enemy? Yes. Do we intentionally deceive the American people? No."
The rub, General Kimmitt said, is operating among those sometimes conflicting principles.
"There is a gray area," he said. "Tactical and operational deception are proper and legal on the battlefield." But "in a worldwide media environment," he asked, "how do you prevent that deception from spilling out from the battlefield and inadvertently deceiving the American people?" [...]
At the Pentagon, that effort is managed by Ryan Henry, Mr. Feith's principal deputy for policy.
"With the pace of technology and such, and with the nature of the global war on terrorism, information has become much more a part of strategic victory, and to a certain extent tactical victory, than it ever was in the past," Mr. Henry said.
However, a senior military officer said that without clear guidance from the Pentagon, the military's psychological operations, information operations and public affairs programs are "coming together on the battlefield like never before, and as such, the lines are blurred." This has led to a situation where "proponents of these elements jockey for position to lead the overall communication effort," the officer said.
Debate also continues over proposed amendments to a classified Defense Department directive, titled "3600.1: Information Operations," which would lay down Pentagon policy in coming years. Previous versions of the directive allow aggressive information campaigns to affect enemy leaders, but not those of allies or even neutral states. The current debate is over proposed revisions that would widen the target audience for such missions.
Mr. Di Rita, the Pentagon spokesman, says that even though the government is wrestling with these issues, the standard is still to tell to the truth.
"Our job is to put out information to the public that is accurate," he said, "and to put it out as quickly as we can."
KARBALA, IRAQ - At least seven people died and a top Shia adviser was one of 31 people injured Wednesday when a bomb went off near a gate leading to the Imam Hussein shrine in Karbala.
Hospital officials say the blast took place at 5:30 p.m. local time in the city 80 kilometres south of Baghdad.
Police confirmed that Sheik Abdul Mahdi al-Karbalayee, a close adviser to influential Shia cleric Grand Ayatollah Ali al-Sistani, was among the injured.
A spokesperson for al-Sistani, Hamed al-Khafaf, told Al-Jazeera television that several of al-Karbalayee's bodyguards were killed and wounded in the explosion.
Al-Khafaf said he believed the bomb was an assassination attempt aimed at al-Karbalayee, on the first day of campaigning for January's crucial election.
Al-Sistani helped forge a powerful coalition of parties that are expected to do well in the election, which Iraq's Shia majority is expected to dominate.
Shia Muslims consider the shrine one of their holiest sites. [...]
Griping among the troops is as old as armed conflict, illustrated most memorably by cartoonist Bill Mauldin's "Willie and Joe" characters during World War II. But something more than that is happening now in Iraq with what appears to be growing resistance from the troops.

Evidence includes numbers of deserters (reportedly in the thousands), resignations of reserve officers, lawsuits by those whose duty period has been involuntarily extended, and a refusal to go on dangerous missions without proper equipment. There's also been a willingness at grunt level to publicly challenge the Pentagon - as Defense Secretary Donald Rumsfeld found out recently in a trip to the war zone, where he got an earful about unarmored humvees.

While some don't see much defiance - and, in fact, have been surprised by the depth of solidarity - others see an unusual amount of tension surfacing for an all-volunteer military force.

"What is driving the resistance is the same thing that drove it during Vietnam - a lack of trust in the civilian leadership and a sense that the uniformed leaders are not standing up for the forces," says retired Army Col. Dan Smith, a military analyst with the Friends Committee on National Legislation in Washington. Colonel Smith doesn't expect the kind of "fragging" incidents that occurred in Vietnam where soldiers attacked their own officers. "This force is too professional," he says. "But the lack of trust and the inequity of the tours will very likely be reflected in the numbers of Guard and reservists who vote no-confidence with their feet."

That already appears to be happening. The Army National Guard is short 5,000 new citizen-soldiers.

"Although generally successful in overall mission numbers, we continue to experience difficulty in attracting and retaining qualified individuals in certain critical wartime specialties," Army Reserve chief Lt. Gen. James Helmly told the House Armed Services Committee earlier this year.

The number of officers wanting to resign from the Army Reserve has jumped as well. And according to a recent report on CBS's "60 Minutes," the Defense Department acknowledges that more than 5,500 service personnel have deserted since the Iraq war began.

While the complaints and the resistance to following some military policies may pattern earlier conflicts, the fighting in Iraq has a unique context, experts say. [...]

Legal challenges to military authority appear to be increasing as well, with more use of civilian attorneys than was seen in Vietnam. "It's very much in evidence," says Eugene Fidell, a former military lawyer who heads the National Institute of Military Justice. Mr. Fidell just finished teaching the first course on military issues at Harvard Law School since 1970. [...]
It appears as though the long knives are out in Washington. Career operatives in the CIA and State Department who opposed the neocons' attempt to "sex up" the intel during the run-up to the Iraq War are being purged wholesale. Various cliques at the CIA, who systematically leaked information to the press about just how bad things are in Iraq, are being replaced by yes-men or ideologues who can be relied upon to "toe the administration line". Anyone still doubting the Trotskyite ancestry of the neocons should finally be convinced by this housecleaning, which is being perpetrated in a manner that would make Chairman Mao blush (and which is also compromising our security by terminating numerous experienced intelligence analysts).
Meanwhile, the drumbeat for an attack against Iran continues more stridently than ever. Elements within this administration are opening a propaganda campaign designed to sabotage the European Union's attempt to negotiate an agreement with Iran concerning its nuclear weapons program. Rumors and innuendo are being spread about the deceit of the Europeans, the duplicity of the Iranians, and the impotence of diplomacy as a means to solve this dispute.
Given this record, it is becoming increasingly obvious that President Bush is now wholly on-board with the neocons' agenda and that an Iranian conflict may be on the way. After all, Karl Rove was famously quoted as saying that there must be "no war in '04" due to the impending election. This, of course, says nothing about '05.
But before we begin the saturation bombing, antiwar Americans should take the time to investigate the realities of Iran so as to be more informed about the political realities of that ancient land. One of the greatest resources I've found concerning Iranian politics is The Last Great Revolution. Written by journalist Robin Wright, who has reported for The Los Angeles Times and The Washington Post, it is a veritable treasure-trove of information.
The current pro-war narrative being spun by the administration basically revolves around assertions that Iran is a dangerous dictatorship run by a band of fanatical mullahs. It is claimed that the nation is a cross between Inquisitional Spain and Soviet Russia, complete with a military-industrial complex manufacturing WMDs which will be passed on to Osama bin Laden for deadly terrorist attacks against America.
Since Americans should know by now to take everything that this administration says about WMDs with a huge grain of salt, it behooves us to treat this entire neocon narrative with intense skepticism.
Ms. Wright paints a much different picture than the one currently being spoon-fed to the American public. The Islamic Republic was officially born, she notes, in 1979 after a national referendum accepted the constitution and created the numerous institutions which now make up the Iranian government. That referendum, like all subsequent Iranian elections, was reasonably free and was carried out with a universal franchise (which included women).
The governing system was conceived by the Ayatollah Khomeini who, despite being a religious extremist, sought to create a unique political arrangement in Iran. Basically, he wanted to fashion a society which blended democratic institutions with oversight by Islamic scholars. The system includes a parliament and a president who are elected by universal suffrage. Several seats in the parliament are reserved for religious minorities, including the Jewish, Christian, and Zoroastrian communities. The governing process is monitored by a supreme cleric (the Faqih) and a body of clerics called the Council of Guardians.
The basic criticisms of the Iranian government revolve around the powers of these religious offices. Specifically, the Council of Guardians retains the power to disqualify candidates and parties for membership in the parliament. In addition, this Council may nullify laws passed by the parliament if they are deemed to be in conflict with Islamic Law (though it should be added that these Islamic offices were included in the constitution which was adopted by the original referendum back in the 1970s).
But several points should be considered regarding these criticisms. First, the Council of Guardians is often limited in its disqualifications by practical political considerations. Mohammed Khatami, the current president, is a reformer who is in constant conflict with the conservative clerics and who has defeated the clerical candidate for that office several times. The Council has never dared to declare him unfit for office, fearing the political repercussions of such a decision. In addition, the parliament has often been controlled by reformist forces who oppose the strident Islamism of the mullahs.
While this system is obviously not a prototype of Jeffersonian republicanism, it is nevertheless incorrect to call it a dictatorship. In fact, the Iranian government is probably the most representative and democratic government in the Muslim Middle East.
In addition, Western attacks on this system because of its nullification of candidates and its proscription of political parties expose us to charges of hypocrisy. After all, even after the vetting process, the current Iranian parliament contains members from approximately 10 different political parties.
It is thus only fair to analyze our own system by this same standard. For instance, how many parties are currently represented in our Congress? By my count, all but 2 of the 535 members of our House and Senate belong to either of the two dominant parties (along with one Socialist and one Independent). Our system unabashedly discriminates against third parties by a variety of backdoor mechanisms that are only slightly more democratic than the Iranian Council of Guardians. Ballot access laws and campaign finance laws are rigged to prevent the fair participation of third parties in our elections. Participation in presidential debates is largely restricted to the two major parties by the shadowy maneuverings of the Commission on Presidential Debates. In this past election, the Democratic Party also engaged in a range of legal shenanigans to keep Ralph Nader off the ballot in numerous states, in flagrant disregard for the democratic rights of his supporters.
Other western nations also fall far short of the stringent standard by which Iran is being judged. Just a few weeks ago, a court in Belgium completely outlawed the Vlaams Blok, a right-wing anti-immigration party, because it was "espousing discriminatory ideologies". The Blok had garnered the largest vote total of any party in the last parliamentary elections there.
Is this behavior any more "democratic" than the Council of Guardians? And do these facts disqualify America and Belgium from membership in the democratic family of nations? Do they make us fair game for "regime change"?
The second point of criticism, the nullification of parliamentary laws by the Council of Guardians, also makes for an interesting comparison. Basically, Western critics charge that it is unacceptably dictatorial for a government to allow its laws to be voided by a committee of unelected scholars.
Unfortunately, our federal government has been degenerating into a system of judicial fiat for years. Our federal court system, which is comprised of unelected judges, is rife with judicial activism in which popular laws passed by elected representatives are thrown out…often by the most tenuous of constitutional rationales. Major aspects of our culture have been altered in an undemocratic fashion by this judiciary. Polls show that nearly 80% of the American voters, for instance, support prayer in public schools. Without Roe vs. Wade, probably 20 or 30 states would ban abortion. And it is hard to imagine that any elected body in America would ban Santa Claus decorations or displays of the Ten Commandments from public forums. Even more blatantly undemocratic, the federal judiciary has been nullifying a plethora of victorious popular referendums on topics such as recognizing English as the official language and withholding welfare from illegal aliens.
I should add here than I am not taking a side on any of these issues (nor am I singing the praises of untrammeled majoritarianism), but am merely demonstrating that the decisions of the judiciary in these instances are flagrantly against the will of the majority. Furthermore, these decisions have been enacted by bodies which are only marginally more "democratic" than the Iranian Council of Guardians.
The salient point here is that these criticisms of the Iranian system are not correct in labeling it as a hopeless dictatorship. It is a unique blend of democratic institutions monitored and fine-tuned by several bodies of religious scholars. This system was enacted in a free vote by the clear majority of the Iranian electorate. It is far from ideal, but our own system is also far from ideal.
Furthermore, administration attacks on Iran suffer from one additional dose of hypocrisy. The very same US government which is horrified by the Islamic Republic is simultaneously supporting a variety of nations in the Middle East which are far less democratic than Iran. Hosni Mubarak, who rules Egypt like an ancient pharaoh, is financed by billions of dollars of American foreign aid. American allies like the King of Morocco and the Emir of Kuwait are nearly absolute monarchs. The Bush administration even supports horrific despots like Islam Karimov, the potentate of Uzbekistan (whose secret police is as brutal as any in the world…including those of Saddam Hussein). How can we attack a semi-democracy like Iran while supporting violent and oppressive puppet-regimes across the breadth of the Middle East? This sort of double standard is well-known and much-discussed across the region, and it undermines the credibility of our foreign policy.
My goal is not to sugar-coat the Islamic Republic. There are numerous aspects of their governance, especially the judiciary and the police, which are undeniably authoritarian. But how many Americans are aware that women may vote and hold political office in Iran? How many Americans are aware that the president of Iran is a reformer who is intensely disliked by the conservative Islamist establishment? How many Americans are aware that religious minorities have guaranteed representation in the Iranian parliament, and that Judaism is far more tolerated there than in almost all of the Muslim nations which are currently subsidized as our "allies"? How many Americans are aware that there are Christian members of the Iranian parliament, while there are no Muslim members of the American Congress?
These are facts about which the American public must be made aware before they acquiesce to yet another disastrous "nation building" escapade in the Middle East.
If the neocons elect to attack Iran, they will be once again pouncing on a sovereign nation based on a blatant disregard for international law, our Constitution, and the beliefs of our Founding Fathers. Their attack will undoubtedly be preceded by a propaganda campaign based on lies, distortions, and fabricated intelligence (a process that will be enormously facilitated by the new "personnel changes" recently enacted at the CIA and the State Department).
While the Islamic Republic has its flaws, it is one of the few governments in the region which is at least partially representative of its people and which has the possibility of peacefully evolving into a more democratic system. Destroying it will not only blacken our reputation, it will also set back political liberalization in the Middle East for decades.
Posted on Thursday, August 5, 2004. From a prayer distributed in January 2004 by Hasidic Jews at a demonstration in Williamsburg, Brooklyn. Between 1990 and 2000 the median monthly rent in the area increased by 67 percent, more than anywhere else in New York City. Williamsburg is reputed to be home to the highest density of artists in the world. Translated from the Hebrew by Steven I. Weiss. Originally from Harper's Magazine, March 2004.
Sources
For the Protection of
Our City of Williamsburg
From the Plague of the Artists
Master of the Universe, have mercy upon us and upon the borders of our village and do not allow the persecution to come inside our home; please remove from upon us the plague of the artists, so that we shall not drown in evil waters, and so that they shall not come to our residence to ruin it.
Please place in the hearts of the homeowners that they should not build, God forbid, for these people, and strengthen their hearts so that they can withstand this difficult test and so that they will not sell for the lure of money.
Please, our Father God of Mercy, have mercy upon our generation that is weak, and remove this difficult test from these people, these immoral antagonists that by their doing will multiply, God forbid, the excruciating tests and the sight of the impurity and immorality that is growing in the world.
And here we live in fear that owing to the encroachment of these individuals upon our community we will not be able to teach our sons and daughters according to the methods of Israel.
Please, our Father of Mercy, for the sake of our fathers and our sages who gave their lives to allow religion to remain upon the lowly American soil, and for the sake of their merit, preserve the residence, do so for your love of those who came from the dust. Please, our Father of Mercy, do not give the aggressor the portion that you have acquired and that you have freed from slavery with your great strength.
And we know also, we know that we have no strength other than our mouths, and if we have brought on a decree from you, please repeal this harsh decree, because we lack strength and may not be able to withstand this difficult test, God forbid.
WASHINGTON - President Bush has ordered plans for temporarily disabling the U.S. network of global positioning satellites during a national crisis to prevent terrorists from using the navigational technology, the White House said Wednesday.
Any shutdown of the network inside the United States would come under only the most remarkable circumstances, said a Bush administration official who spoke to a small group of reporters at the White House on condition of anonymity.
The GPS system is vital to commercial aviation and marine shipping.
The president also instructed the Defense Department to develop plans to disable, in certain areas, an enemy's access to the U.S. navigational satellites and to similar systems operated by others. The European Union is developing a $4.8 billion program, called Galileo.
The military increasingly uses GPS technology to move troops across large areas and direct bombs and missiles. Any government-ordered shutdown or jamming of the GPS satellites would be done in ways to limit disruptions to navigation and related systems outside the affected area, the White House said. [...]
The White House said it will not reinstate that practice, but said the president could decide to disable parts of the network for national security purposes.
The directives to the Defense Department and the Homeland Security Department were part of a space policy that Bush signed this month. It designates the GPS network as a critical infrastructure for the U.S. government. Part of the new policy is classified; other parts were disclosed Wednesday.
WASHINGTON, Dec. 15 (Xinhuanet) -- US President George W. Bush said on Wednesday that his government still adheres to the strong-dollar policy.

"The policy of my government is a strong-dollar policy," Bush said while meeting with Italian Prime Minister Silvio Berlusconi in the White House.

He said that his administration will work with the US Congress to reduce the United States' huge deficits to assure markets that his administration supports a strong dollar.

"The best thing we can do from the executive branch of government in America" is work with the Congress to deal with the huge US deficits, he said. "One deficit is a short-term budget deficit. Another deficit is the unfunded liabilities that come with Social Security and some of the health programs for the elderly."

"We're going to take this issue on seriously with the Congress," the US president said.

The value of US dollar has been declining since early 2002 although the Bush administration has repeated again and again thatit adheres to the "strong dollar" policy. The Bush administration has not taken any action to prop up the dollar in the past four years.
DUBAI - Osama bin Laden called on Saudi rulers to abandon power or face a popular uprising, laying the blame for deadly unrest gripping the country on the kingdom's own regime, in a new purported audiotape message.
"The people have awoken," warned the message addressed to Riyadh's rulers.
"Muslims are determined to recover their rights whatever the price. Either you give them back what they entrusted you with (power), by allowing them to choose their rulers, or you refuse to give power back to them."
It also accused the regime in the ultra-conservative kingdom, which is battling a wave of Islamist attacks, of forging an alliance with the "infidel" world led by US President George W. Bush.
The authenticity of the tape, which was broadcast on a main Islamist site on the Internet, could not be immediately verified Thursday but the voice sounded like that of the Saudi-born top terror mastermind.
The Western world's most wanted man, who has a 25-million-dollar US bounty on his head but whose whereabouts are unknown, last appeared on a videotape broadcast on October 29 just before the US presidential election in which he threatened new attacks on the United States. [...]
Australian tourists in Indonesia were warned last night to stay away from international hotels after the Federal Government yesterday received intelligence reports that terrorists were plotting an imminent attack, possibly on a Hilton hotel.
The Foreign Minister, Alexander Downer, called an urgent press conference during ministerial talks in Papua New Guinea to issue the warning, stating Australia was taking the threat extremely seriously.
The intelligence had already been passed on to Indonesia and to other Western countries, Mr Downer said.
Department of Foreign Affairs and Trade officials were scrambling last night to contact international hotels throughout Indonesia where Australians might be staying, after intelligence advising of the possible attack.
There are three Hilton hotels in Indonesia - in Jakarta, Bali and Surabaya.
The warning is unusually specific and it is the first time a particular hotel group has been named as a target - although soon after the September 9 attack on the Australian embassy in Jakarta the Government named an apartment complex in the city it believed could be a target.
The new warning was issued just 24 hours after the Government warned Australians on Tuesday to be careful if travelling in Indonesia over Christmas and the New Year.
The new advice said the Government had "received credible new information suggesting terrorists are ready to carry out an attack shortly in Indonesia, possibly targeting a Hilton hotel".
It warned Australians who were concerned for their safety to consider leaving Indonesia and those who had to remain in Indonesia to "exercise extreme caution".
Department of Foreign Affairs and Trade officials also warned the terrorists could quickly change their target.
"Other targets cannot be ruled out," the advice continued.
"In light of this information, Australians in Jakarta, and elsewhere in Indonesia, are advised to avoid all international hotels and other places where foreigners are known to gather."
Although Mr Downer said extensive discussions with Indonesian authorities were held throughout yesterday on the threat, senior Indonesian officials contacted by the Herald were unaware of it. The head of Indonesia's anti-terrorism unit, General Pranowo Dahlan, said he knew nothing of it.
"We did not receive information about this. But we did increase security in several places possibly under threat," he said.
The head of the anti-terrorism desk in the ministry for politics and security, Ansyad M'bai, also said he had received no information about a new attack, although he said the potential was there because the Malaysian bombers Dr Azahari and Nurdin Mohammad Top remained at large.
A spokesman for the Jakarta Hilton, Emeraldo Parengkuan, said he had heard nothing about the threat until contacted by the Herald yesterday and was surprised as security had been tight at the hotel because of several visits by the country's leaders.
The Indonesian President, Susilo Bambang Yudhoyono, had been at the hotel on Tuesday, his deputy, Jusuf Kalla, had been there yesterday and Dr Yudhoyono was due again at the hotel today.
A spokesman for Qantas said last night flights to Indonesia would continue as normal, but the airline would provide full refunds and waive penalty fees for customers who wanted to cancel or change flights to Indonesia.
AP reports that a two-day visit to Indonesia by Defence Minister Robert Hill, who is due in Jakarta today, is to go ahead as planned.
LONDON - Nine Muslim men imprisoned without trial will remain in jail, despite a ruling in their favor by Britain's top court, the government said on Thursday.
"It is ultimately for parliament to decide whether and how we should amend the law," Home Secretary Charles Clarke said in a statement. "Accordingly, I will not be ... releasing the detainees, whom I have reason to believe are a significant threat to our security."
The Law Lords ruled 8-1 on Thursday in favor of the men, whose imprisonment under draconian anti-terror legislation -- some for as long as three years -- has become a cause celebre for rights activists.
However, the lords' judgment does not overturn the law. That remains the preserve of government and parliament.
Clarke hinted at some concessions but appeared to rule out revoking the legislation, which allows for the indefinite detention without trial of foreign terror suspects.
"I will be asking parliament to renew this legislation in the New Year but in the meantime we will be studying the judgment carefully to see whether it is possible to modify our legislation to address the concerns raised by the House of Lords," he said.
Israel's Ha'aretz newspaper brought good news to those disturbed by the relentless death toll resulting from the Israeli-Palestinian conflict; a headline that stated "IDF: 29 Palestinian civilians killed in W. Bank in 2004".
"The Israel Defense Forces released figures Wednesday showing that since the beginning of the year," wrote Ha'aretz correspondent Amos Harel, "148 Palestinians have been killed by IDF fire in the West Bank, at least 29 of them, by army count, innocent bystanders, Israel Radio reported Wednesday."
With the IDF figures showing less than 3 "innocent" West Bank Palestinians killed each month during the year, one might conclude that Israeli commanders have been reining in their troops on the ground more effectively than earlier on in the 4-year-old Intifada which, according to the Palestine Red Crescent Society, has cost 3,465 Palestinian deaths and 28,230 Palestinian injuries up to midnight on December 7th.
Reading the Ha'aretz article closely, the first clue of statistical sophistry comes in the second paragraph, where we are told that, once the 29 innocent bystanders are subtracted from the total of 148, "the remaining 119 casualties include armed militants, along with firebomb and rock throwers."
Having personally stood and watched young Palestinian stone throwers gunned down outside of stone-throwing range — therefore posing no conceivable threat to Israeli troops — I am left wondering how many of these "included" in the figure of 119 experienced similar fates?
Israeli human rights organisation B'Tselem, a favourite of American activists seeking to present "more credible" Israeli statistics to the US public, is cited later in the article to offer alternative figures, in which 187 (not 148) Palestinians were killed in the West Bank, 111 (not 29) of these were not involved in any fighting, and notes 13 cases in which the circumstances of death were unclear.
It is well known among researchers that there is a pattern of underestimating the numbers of Palestinian casualties. A year after the September 1996 Clashes, a team including myself, several Birzeit University staff and students, and a network of contacts around the West Bank and Gaza embarked on a project to find the stories of the Palestinians killed during the clashes, reduced to a negating two-digit number in media reports.
We began by visiting two different Palestinian government departments that keep records of Palestinians killed by Israel. The first item of interest was that both lists had slightly different totals and names, giving a total casualty figure in the 70-80 range. This was already higher than the figures reported in the media and human rights organisations outside the country, which typically put the Palestinian death toll between 50-65.
Human Rights Watch, for example, cites "at least sixty-two" as the number of Palestinians killed in its 1997 annual report. On 7 October 2000, Reuters offered a comparison statistic as background to its Intifada coverage that put the number of those killed during the September 1996 Clashes at just 60, 61 on its AlertNet country profile for Israel. On 1 October 2000, CNN reported that the figure was 59.
The confusion is not limited to non-Palestinian sources. In a 30 September 1996 note from Dr. Nasser Al-Kidwa, Permanent Observer of Palestine to the UN, to the Secretary-General of the United Nations, Al-Kidwa wrote, "...on 24 September 1996, the Israeli government opened an entrance to a tunnel in the vicinity of Al-Aqsa Mosque in occupied East Jerusalem, which led to tragic events resulting in a high number of casualties among Palestinian civilians caused by the Israeli army and police including more than 50 killed and over one thousand injured." Similarly, the Palestinian Center for Human Rights in Gaza wrote "throughout the Occupied Territories a total of 64 Palestinians and 15 Israeli soldiers were killed and an estimated 1,600 wounded."
During the Birzeit University project in 1997, after we checked the two Palestinian Authority lists and noted the few discrepancies, we deployed teams of people to literally visit the family of every single person killed during the September 1996 Clashes. Each team took testimonies from family members and friends about the lives — not deaths — of those killed, excluded the name of one man listed who was alive (his brother, not he, had been killed), tracked down additional martyrs not listed on the official documents, and corroborated this with newspaper reports and funeral notices that families had saved. We were ultimately able to determine conclusively that 88 Palestinians were killed.
The simple fact is that during times of intense conflict, those who are responsible for logging death in a society, doctors and nurses, are busy with other considerations. By 10:50PM on 25 September 1996, the first day of the clashes, the administrative director of Ramallah Hospital told me hospital records stated 4 Palestinians were killed and 253 injured. Two more men lay brain dead in the intensive care unit.
The sheer scale of the violence and the desperate attempts of the small hospital to cope with the numbers of injured — many of whom were victims of live ammunition — meant that typical hospital maintenance tasks such as cleaning blood off the floors and walls were deferred to later. In such a chaotic environment, particularly when periods of clashes and military occupations roll on for weeks as during the current Intifada, it is easy to understand how the dead can get lost.
In addition, Muslim burial beliefs pertaining to martyrdom sometimes results in those killed being taken directly to the graveyard for interment. For a variety of reasons, some practical and some cultural, conflict zones like these are not the best environments for sober research.
Why was the Israeli army announcement focused only on the casualty statistics in the West Bank? The answer was, ironically, nearby. A related link right next to the Ha'aretz article (see screenshot at top of page) reads "165 Palestinians, including 50 civilians, killed in October". In one month, 30.3% of those killed across the whole country were found by Ha'aretz itself to be civilians, a figure almost double that which the IDF claimed for the entire year in the West Bank!
The report, by Arnon Regular, begins "The Israel Defense Forces killed 165 Palestinians in the territories in October, including 159 in the Gaza Strip. October was the deadliest month for the Palestinians since operation Defensive Shield in April 2002. An inquiry by Ha'aretz found that 50 of those killed (30.3 percent) were civilians, including women, the elderly, children and teenage boys under age 16; 115 (69.6 percent) were killed in the IDF operation launched in the northern Gaza Strip, on the outskirts of the Jebalya refugee camp and in the town of Beit Lahiya and Beit Hanun; and 39 percent of those killed in the northern Strip (some 45 people) were civilians."
To further complete the wider, all-important contextual picture, try browsing the website of Remember These Children — found at www.rememberthesechildren.org — which records 152 Palestinian children and 11 Israeli children killed in 2004, and a total of 652 Palestinian and 117 Israeli children since the beginning of the Intifada. What was that Israel was saying about the West Bank? It suddenly seems a whole lot less important.
Gerard Araud
Despite all evidence to the contrary, Israeli prime minister Ariel Sharon was quoted today in the Jerusalem Post as saying, "IDF soldiers are the most moral compared to any other military in the world that I know of." In the same edition, the French ambassador to Israel, Gerard Araud, declared that Israel "has tried to show the utmost restraint" during the Intifada, describing Palestinian deaths in "some operations" as "unavoidable".
Israel's public relations problems are considerable and are not going away, whatever its leaders and international friends may believe. The very notion of a press conference in which a military official highlights how many people the army has killed in a single geographic area — excluding the remainder of the country that simultaneously saw some of the worst violence in the history of the conflict — speaks of a deep moral void.
Even if the IDF's laughable statistics were to be accepted at face value, what state has the Israeli establishment sunk to where it believes an announcement that 20% of those it kills — one person out of every five — were "innocent bystanders" is something to make noise about?
Sydney, Australia — Australia plans to enforce a maritime security zone more than 1,750 kilometres out to sea, far beyond its territorial waters, in a move to boost defences against possible terror attacks on its soil and offshore oil and gas facilities, Prime Minister John Howard said Wednesday.
Under the new plan — due to begin in March — all vessels that enter within 1,840 kilometres (1,150 miles) of Australia's shores will be required to present information to defence and customs authorities about the ship's identity, crew, location, speed and intended port of arrival, Howard said.
"It's just a way of making doubly sure that you know who wants to come to this country and what their business is," Mr. Howard told radio station 6PR in the Western Australia state capital, Perth.
Australia's territorial waters extend about 370 kilometres off shore.
"The protection of Australia's oil and gas facilities is a key focus of the Australian government's priorities to enhance offshore maritime security," Mr. Howard said in a statement.
Legal experts warned that Australia could be breaking international law if it tried to take further action against ships in the new security zone.
Sydney Center for International and Global Law director Don Rothwell said the government was free to monitor ships beyond the 370-kilometre limit but could be violating the law if it attempted to intercept ships in international waters.
"With the exception of pirate ships and ships that are not flying flags and one or two very minor exceptions, there is no real basis upon which any country can just stop any ship at all on the high seas," Mr. Rothwell told Australian Broadcasting Corp. radio.
Australia's opposition Labor Party said the scheme relied too heavily on trusting the ships' crews to tell the truth and not enough on physical inspections.
Labor recommended the government follow the United States' lead by introducing sea marshals empowered to board ships.
Australia's new plans build on higher international maritime security standards introduced in July at the insistence of the United States.
Mr. Howard also sought to clarify state and federal government roles in protecting coastal waters, saying defence forces and customs agencies will be responsible for patrolling the new zone.
State and local governments would continue to be responsible for security within ports, but the federal government would assume control over the security of Australia's coastal waters, including offshore oil and gas reserves, Mr. Howard said.
WELLINGTON, N.Z. (AP) - Australia has angered its neighbour New Zealand, with a plan to impose an 1,850-kilometre security zone around the Australian coastline.
New Zealand's acting transport minister, Harry Duynhoven, said Thursday there had been no consultation or official approach from Australian authorities over the counter-terror shield, which would stretch well into New Zealand waters. He had only heard of the plan through the news media, he said, adding: "I think there's been a massive slip-up in communication."
Duynhoven said the zone proposed by Australia would stretch to New Zealand's South Island, taking in both New Zealand's exclusive economic zone and parts of its territorial waters.
He is seeking clarification from Australian officials on whether they intend to intercept ships within New Zealand waters.
Two Albanian gunmen who hijacked a packed Greek bus and threatened to blow it up had been bluffing because they did not have any explosives, Greek police chief George Angelakos said today.
Speaking after the gunmen surrendered and freed all 23 hostages following an 18 hour siege, Angelakos told reporters:
"There were no explosives. They just claimed they had explosives to emphasise the fact that they could do harm.
Obviously it was (a ransom) they were after. They wanted to go to Albania but they said they wanted to go to the airport to blow smoke in our faces."Two armed men who hijacked a bus in Greece and threatened to blow it up surrendered just after midnight local time and released six remaining hostages.
All left the bus from the driver's door, and heavily armed police then searched the commuter bus, which had been hijacked about 18 hours earlier.
"All the hostages have been freed safely and the two hijackers have surrendered," a police spokeswoman said. [...]
BRUSSELS - EU leaders began gathering for a summit set to make a long-awaited decision on launching entry talks with Turkey, widely expected to give Ankara a green light despite last-ditch haggling over the exact terms of the offer.
The EU is notably keeping pressure on Ankara to recognize the Mediterranean island of Cyprus, a call which in theory could cloud the decision since the Greek Cypriot government has been an EU member state since May.
And Turkey, which has been knocking on the European bloc's door for over 40 years, cautioned on the eve of a two-day European Union (EU) summit that it will not agree to start negotiations "at any price".
But the two sides' warnings seem unlikely to change the basic decision, expected to be made over dinner Thursday evening and put in writing on Friday.
"There seems to be a 'yes' coming," said Dutch Prime Minister Jan Peter Balkenende, hosting the EU gathering as current holder of the bloc's rotating leadership.
The EU leaders were set to agree a date for the start of talks, expected to be in the second half of 2005 despite calls by Turkey for the haggling to start before next June.
They have also made clear that the negotiations will last for at least 10 years, while warning they could be suspended in case of serious problems, and that membership is not ultimately guaranteed. [...]
KIEV, Dec. 15 (Xinhuanet) -- The two candidates in Ukraine's presidential re-run continued their negative campaigning on Wednesday.

Opposition candidate Viktor Yushchenko denied his rival's suggestion that he was too ill to be president.

"In political terms, let me say that I am in good shape and able to work," he told a press conference, adding: "Please believeme that more than anyone else I would like it (my face) to be the way it was three months ago," but "time is needed for that."

On the same day in a tent camp on the Independence Square in the capital, he thanked his supporters for their two-week-long demonstration that resulted in the Supreme Court order for a re-run.

"Due to the Orange Revolution, a new nation was born in Ukraine," he told regional leaders.

"People not only want an honest vote, but they also are able todefend their choices," he said.

Yushchenko's face was severely disfigured allegedly due to dioxin poisoning, which he blamed on the government. Yushchenko earlier called for an investigation to determine how he was poisoned, but saying it should be conducted after the re-run on Dec. 26 to avoid influencing the results.

Meanwhile, his competitor, Prime Minister Viktor Yanukovych on Wednesday said groups of volunteers supporting him across the country will go to Kiev to prevent a possible coup after the presidential re-run, the Itar-Tass news agency reported.

While meeting with university teachers and students in the southern city of Mykolaiyv, Yanukovych said that in order to prevent a possible coup, some 35,000 people have joined volunteer groups in Sevastopol, a coastal city in southwest Crimea Peninsulaand plan to go to the capital after Dec. 26. He also said more than 300 organizations have also been set up in the capital.

"It is impossible today to stop the people's movement protecting their rights and the constitution. Groups of volunteersare being formed in many regions now," he said.

"These are all volunteer organizations who want to prevent a coup in the country," he said.

Yanukovych described the current situation in the country as anattempt "to seize power with the interference of foreign states and an illegitimate and anti-constitutional coup."

He also claimed that his supporters from western Ukraine and elsewhere are being persecuted.

Ukraine was plunged into a political turmoil after the second round of the presidential elections on Nov. 21, when both candidates claimed victory. Pro-Russia Yanukovych drew most of hissupport in Russian-speaking east and south, while West-leaning Yushchenko from the nationalist west and central Ukraine.

Ukraine's Supreme Court on Dec. 3 annulled the official resultsof the runoff in which Yanukovych emerged as the victor and ruled that a re-run be held on Dec. 26.

Yanukovych has often accused the United States of meddling in Ukraine's internal affairs by channeling money to Yushchenko's campaign.
Coming soon to a TV near you: Zell Miller, the sequel.
The Fox News Channel confirmed Tuesday that Georgia's 72-year-old U.S. senator has signed on as a "contributor" once he leaves office next month.
"I am excited to be joining Fox News Channel and am eager to contribute to the continuing success of the network," Miller said.
A Democrat who campaigned for President Bush in the November election, Miller has been a frequent guest on Fox programs, including the "Hannity & Colmes" show.
Kevin Magee, vice president of Fox News programing, said executives were impressed by Miller's appearances on those shows and predicted he will be a "frequent" contributor in his new role, which begins Jan. 6.
"Zell is a terrific person," Magee said. "He's colorful. He's an interesting guy. He's good on TV. He's strong in his opinions. He's not wishy-washy about telling you how he feels." [...]
HAVANA : Cuban President Fidel Castro and Venezuelan President Hugo Chavez announced formation of a trade bloc to challenge a US bid for a free-trade area of the Americas.

Castro said the alternative to the US-backed economic system was conceived as "a battle fought with the same rules and regulations as those imposed by the (US) empire to divide the people."

Chavez was in Cuba to commemorate his first visit to the Communist island 10 years ago. Castro and Chavez are each other's only close ally in the Caribbean. Venezuela is Cuba's supplier of oil, which Cuba pays partly in cash and partly with doctors, nurses, sports coaches and literacy experts.

Chavez arrived in Havana late Monday, and was met by Castro, 78, who is recovering from a broken knee and arm from a fall in October.

Chavez placed a wreath at a monument to independence hero Jose Marti before sitting down to talks with Castro at the Palace of the Revolution.

Their agenda was not made public. Cuban authorities said only that they would have a "broad program of activities." [...]

A ceremony at Karl Marx theater marked the 10th anniversary of Chavez's first visit to Cuba, before becoming president.

Venezuelan students and patients in Cuba were on hand as were members of Cuban government youth and student organizations.
KHANPUR, India - Two passenger trains collided head-on in northern India Tuesday, killing at least 27 people and injuring 36, officials said, blaming the accident on communications problems between stations.
Welders cut through twisted metal in search of bodies and survivors amid the two trains' crushed hulks, while soldiers carried out the dead. Soldiers rushed from a nearby base to help with rescue efforts.
Thirty-six injured had been found, 12 in serious condition, said Dharam Singh, the top railway official in the area of the accident.
"We do not expect any more casualties at the site. We are now concentrating on the seriously injured at the hospital," said railway spokesman Devender Sandhu.
The accident highlighted blind spots in India's huge train network, which is often criticized for poor safety standards.
A "communications snag" between stationmasters at two stations apparently caused the crash, with an express train and a local train allowed to travel toward each other on the same track, Singh said. [...]
A pregnant Tennessee woman who enrolled in federally funded research in hopes of saving her soon-to-be-born son from getting AIDS died last year when doctors continued to give her an experimental drug regimen despite signs of liver failure, government memos say.
Family members of Joyce Ann Hafford say the 33-year-old HIV-positive woman died without ever holding her newborn boy. They also said they never were told the National Institutes of Health concluded the drug therapy likely caused her death.
The family first learned of NIH's conclusions when The Associated Press obtained copies of the case file this month. For the past year, they say they were left to believe Hafford, of Memphis, Tenn., died from AIDS complications but began pursuing litigation to learn more.
"They tried to make it sound like she was just sick. They never connected it to the drug," said Rubbie King, Hafford's sister. [...]
TAIPEI : A powerful earthquake measuring 5.2 on the Richter scale rocked Taiwan on Thursday, rattling buildings across the island, the Seismology Centre said.
The tremor hit at 08:10 am (00:10 GMT), with the epicenter 67 kilometers (42 miles) east of Hualien in the east coast. It originated 6 kilometers under the seabed. No casualties were immediately reported.
Taiwan's worst tremor, measuring 7.6 on the Richter scale, struck in September 1999, leaving some 2,400 people dead.
LISBON, Portugal -- An earthquake was felt Monday across most of mainland Portugal, but no damage or injuries were reported, authorities said.
The epicenter the magnitude 5.4 quake was in the Atlantic Ocean, about 60 miles southwest of Portugal, according to the National Meteorology Institute.
Emergency services said they received numerous requests for information but no calls for help.
An earthquake registering magnitude 5 can cause extensive damage if centered in a residential area
HOLLISTER, Calif. - A minor earthquake hit near the border of San Benito and Monterey counties on Tuesday night but there were no immediate reports of any injuries or damage.
The magnitude-3.8 quake struck at 8:16 p.m. and was centered about 17 miles south southeast of Hollister, according to a preliminary report from the U.S. Geological Survey.
Dispatchers for the Office of Emergency Services in both counties said there were no immediate reports of injuries or damages.
ARCATA, Calif. -- Humboldt State University geology professor Lori Dengler says the two earthquakes that struck the area the past two weekends were the largest onshore North Coast earthquakes since 1992.
Mild quakes struck the area on the evening of Dec. 4 and at 1:13 a.m. Sunday. The U.S. Geological Survey measured the Dec. 4 quake at 4.3 on the Richter scale and Sunday's at 4.1.
Dengler said both quakes originated "from roughly the same spot 17 miles east southeast of Eureka and about 18 miles deep underground."
She said both earthquakes were felt widely along the North Coast, the second one waking sleepers from Myers Flat to Trinidad, and east as far as Big Bar.
"They are the largest magnitude onshore North Coast earthquakes since the 1992 Cape Mendocino earthquake sequence," said Dengler. "And they are the first widely felt North Coast earthquakes since the Aug. 15, 2003, magnitude-5.1 earthquake, which was located 75 miles offshore of Trinidad." [...]
ULAN-UDE, December 16 (Itar-Tass) - An earthquake measuring four points on the Richter scale shook the north of Buryatia Republic overnight.
The epicentre of earth tremors was located in the Bauntovsk district of the republic 137 kilometres off the Taksimo settlement.
There are no casualties or destruction, the Buryatian committee for emergency situations told Itar-Tass.
Morning sunshine over Johannesburg yesterday gave way to tumultuous afternoon rain - and another person was swept away by another flash flood on the Jukskei River.
Yesterday afternoon, hours after the funerals of three young boys who were swept away by the flooding of the Jukskei in Bertrams last week, Jennifer Manale, 36, and her sons Lethabo, 7, and Tumi, 15, headed off on foot to visit the children's grandmother, Maggie Kenosi, 56, in Parkhurst.
Manale was to have left her sons in her mother's care for the school holidays - but tragedy was about to strike as they tried to cross the Jukskei.
According to police, Manale and her two children had walked along a footpath and were using stepping stones to cross the Braamfontein Spruit, close to the intersections of Danya Road and Zonda Avenue, at 2.30pm when they were hit by a wall of water.
Within an instant the spruit, which is normally only a trickle, had been transformed into a deep, fast-moving torrent.
"The stream normally is just inches deep, now as you see it's probably metres deep," said Mark Levy, a local resident observing the search-and-rescue operation. [...]
COLOMBO : A policeman and a child have been killed and some 625,000 people forced from their homes as severe annual monsoon floods swept eastern and northern Sri Lanka.
The constable was washed away in floodwaters that inundated Kalmunai in the island's east where a child also drowned Tuesday, with officials saying that relief supplies were being rushed by boat to affected areas.
"About 125,000 families, or 625,000 individuals have moved out of their homes due to flooding or the threat of flooding," a social services department spokesman said Wednesday.
He said roofs of over 150 houses had been blown away in heavy wind that accompanied torrential rain in the past two days in the eastern coastal district of Ampara. [...]
Although scientists have basically cleared us from any danger from asteroid 2002 NT7, which originally had been reported as an impact hazard for the year 2019, a newer space rock has been spotted, which may pose a threat even sooner.
At around 1.2 km in width, 2003 QQ47 is substantially smaller than 2002 NT7 (2km), but has been called "an event meriting careful monitoring" by astronomers. If an impact does occur, it could be on March 21, 2014.
Discovered on August 24, 2003, by the Lincoln Near Earth Asteroid Research Project (an MIT Lincoln Laboratory program funded by the United States Air Force and NASA) in New Mexico, 2003 QQ47 has been classified as a 1 on the Torino scale of impact hazards.
Scientists are urging calm, however, saying the odds of a catastrophic collision are only around 1 in 909,000.
The orbit of this asteroid has been calculated on only 51 observations during a seven-day period and require further observations to determine if any danger does exist. It will be monitored closely over the next two months. Astronomers expect the risk of impact to decrease significantly as more data is gathered.
If it does strike Earth, the impact could have the effect of over 20 million Hiroshima style atomic bombs. As Billy Bob Thornton says in Armageddon, "It's what we call a Global Killer....the end of mankind. Half the world will be incinerated by the heat blast.....the rest will freeze to death in a nuclear winter. Basically, the worst part of the Bible!"
Asteroids are rocks and debris which are the leftovers of the construction of our solar system nearly 5 billions years ago. Most are in a belt, which orbits the sun between Mars and Jupiter. However, the gravitational influence of the gas giant planets, like Jupiter, or an impact by a comet can knock these large rocks out of their safe orbit.
Needless to say, we will be monitoring this situation very closely.
Update:
Impact Potential in 2014 - Updated; No Threat
Once again, the planet can breathe a sigh of relief. After making further observations of asteroid 2003 QQ47, astronomers now say there is no threat from this rock. It has been downgraded to a zero (0) on the Torin scale, which says, "The likelihood of a collision is zero, or well below the chance that a random object of the same size will strike the Earth within the next few decades. This designation also applies to any small object that, in the event of a collision, is unlikely to reach the Earth's surface intact."
While this particular asteroid appears to not be a threat to Earth at this time, the Near Earth Object Program and other agencies continue to monitor space for other threats. After all, it is a big universe, and there are a lot of asteroids and comets out there.
BUENOS AIRES, Argentina (AP) - The year 2004, punctuated by four powerful hurricanes in the Caribbean and deadly typhoons lashing Asia, was the fourth-hottest year on record, extending a trend that has seen the 10 warmest years beginning in the 1990s, a UN weather agency said Wednesday.
The World Meteorological Organization said it expects Earth's surface temperature to rise 0.4 degrees Celsius higher than the normal 14 degrees Celsius, adding 2004 to a recent warming trend that saw the hottest year registered in 1998 and the top three hottest since then.
The month of October also registered as the warmest October ever since accurate readings were first started in 1861, said the agency, responsible for assembling data from meteorologists and climatologists worldwide.
"This was a very warm year," said Michel Jarraud, the WMO secretary general. He noted that it was also marked by an unusual number of hurricanes and tropical storms that hit the Caribbean, the United States and Asia.
The report's release comes as environmental ministers from some 80 countries gathered in Buenos Aires for a UN conference on climate change, looking at ways to cut down on greenhouse gases that some have blamed for Earth's warming.
This summer, heat waves in southern Europe pushed temperatures to near-record highs in southern Spain, Portugal and Romania, where thermostats peaked at 40 degrees, while the rest of Europe sweltered through above-average temperatures.
Jarraud said the warming and increased storm activity could not be attributed to any particular cause, but was part of a global warming trend that was likely to continue.
Scientists have reported that global temperatures rose an average of 0.6 degrees over the past century with the rate of change since 1976 at roughly three times that over the past 100 years.
This year, the hurricane season in the Caribbean spawned four hurricanes that reached Category 4 or 5 strength - capable of causing extreme and catastrophic damage. It was only the fourth time in recent history that so many strong storms were recorded. They caused more than $53 billion Cdn in damages.
The stormy season in the Caribbean inflicted the most damage on Haiti, killing as many as 1,900 people from flooding and mudslides caused by tropical storm Jeanne in September.
Japan and the Philippines also saw increased extreme tropical weather, with deadly typhoons hitting both islands. Japan registered a record number of typhoons making landfall this year with 10, while back-to-back storms in the Philippines killed at least 740 people in what was the wettest year since 2000, the UN agency said.
UN environmental officials released new findings that 2004 also was the most expensive year for the insurance industry as a result of hurricanes, typhoons and other weather-related natural disasters.
Statistics released at the climate change conference showed that natural disasters in the first 10 months of the year cost the insurance industry just over $43 billion, up from $19 billion in 2003.
Munich Re, one of the world's biggest insurance companies, said the United States tallied the highest losses at more than $32 billion, while small developing nations such as the Caribbean islands of Grenada and Grand Cayman also were hit hard.
Other parts of the world also saw extreme weather, with droughts hitting the western United States, parts of Africa, Afghanistan, Australia and India. Jarraud, of the UN weather agency, said the droughts were part of what appears to be a surge over the last decade.
The prolonged rising temperatures and deadly storms were also matched by harsh winters in other regions.
Peru, Chile, and southern Argentina all experienced severe cold and snow in June and July.
Still, Jarraud said the high temperatures like those seen in parts of Europe this year were expected to inch up in the coming years.
Citing recent studies by European climatologists, Jarraud said heat waves in Europe "could over the next 50 years become four or five times as frequent as they are now."

WASHINGTON - About 10 percent of all bird species face extinction by the end of the century and 15 percent more are on the brink, according to researchers who say such extinctions would have a widespread impact on the environment, agriculture and human society.
"Important ecosystem processes, particularly decomposition, pollination and seed dispersal, will likely decline as a result" of the loss of bird species, said Cagan H. Sekercioglu of the Stanford University Center for Conservation Biology.
The forecast of Sekercioglu and colleagues, published online Monday by Proceedings of the National Academy of Science, comes a month after the World Conservation Union reported a continuing loss of species, including an estimate that 12 percent of birds are threatened with extinction.
The Stanford estimate was based on a year of study and a computer calculation of three possible scenarios.
The result was a forecast that between 6 and 14 percent of all bird species will be extinct by 2100 and 700 to 2,500 species will be critically endangered or extinct in the wild.
"Given the momentum of climate change, widespread habitat loss and increasing numbers of invasive species, avian declines and extinctions are predicted to continue unabated in the near future," Sekercioglu said. [...]
It was 1:30 in the afternoon. The skies were clear of storms. It was a typical summer day. Nothing unusual to report.
But Aug. 1, 2003, suddenly turned into a strange day for the Lowcountry.
A booming noise swept across the area, rattling windows and startling residents, including one Reynolds Pommering of Mount Pleasant.
Pommering, who had been surfing the Internet in his apartment, said he expected the worst: A plane crash; a terrible explosion; a terrorist attack.
"I jumped up from what I was doing and ran out the front door. I really thought something bad had happened," he said.
But there was nothing to see.
As suddenly as it had started, the noise had vanished. It left behind no trace of a cause.
That deep, resonating boom was only the most recent in a string of mystery noises that stretches back hundreds of years, perhaps beyond. No official record apparently exists, but it seems to occur at least every few years.
The pattern is the same each time.
Telephone calls pour in to various authorities, who have no answers.
Military officials say it wasn't a jet smashing through the sound barrier. Emergency officials report no explosions or similar catastrophes. Meteorologists say it's not thunder. Seismographs reveal no substantial seismic activity, let alone a sizable earthquake. There is a theory, however.
The noise -- and perhaps many others like it over the years -- was an example of Seneca Guns, a folk term given to unexplained noises frequently heard along the East Coast.
The Seneca Guns might be mysterious, but they are real, seismological and meteorological experts agree. They have been reported as far back as the 1700s. The name comes from Seneca Lake in New York, where unexplained booming noises have been heard for centuries. James Fenimore Cooper (author of "The Last of the Mohicans") wrote about the phenomenon in a short story more than 150 years ago.
More recently, the booms have been heard frequently along the coast of North Carolina, particularly around Wilmington.
While experts agree that some of the noises might be Seneca Guns, there is less agreement on what, exactly, a Seneca Gun is.
There are plenty of ideas, however. Some are outlandish, some simple. Some involve spaceships taking off from the bottom of the ocean. And some are really weird.
Tyler Clark, chief geologist for the North Carolina Geological Survey, has heard them all: Sonic booms from far off that carry over the oceans; methane gas explosions from dead material on the sea floor bubbling up to the surface; underground limestone formations collapsing as water tables drop from relentless human thirst; little earthquakes; meteorites; UFOs.
"I've heard all kinds of crazy things," Clark said. "The bottom line is that nobody's been able to come up with an explanation for it."
Many have speculated that seismic activity, perhaps small, localized tremors, might be causing the noises.
Clark discounts that idea. "The problem that we have is that earthquakes, contrary to popular belief, don't make a whole lot of noise," he said.
Earthquakes, except perhaps huge ones, don't really move air. Seneca Guns, however, seem to travel through the air, behaving more like sonic booms than underground tremors.
The undersea gases idea involves organic material gradually piling up at the bottom of the ocean. A pocket of gases forms and grows. Finally, something shakes it loose, and a bubble shoots to the top, creating a massive blast that some say is what swallows ships in the Bermuda Triangle.
Some suspect the noises have a clearly explainable cause; it's just that the military doesn't want us to know what it is. This theory has the noises coming from secret jets that can fly several times the speed of sound.
On the other hand, that doesn't explain why Seneca Guns were heard back in the days before the Wright brothers, let alone the Concorde.
Peter Malin, a Duke University professor of seismology, says he knows how to tell for sure where the noises are coming from. Put a recorder under the ground, then compare the readings to an above-ground recorder.
Malin says he's ready to do the work himself. There's a problem, however: Money for a recording device, or lack thereof.
"I need about $15,000," he said.
In any case, Malin says he's certain the sounds come from the atmosphere. He's heard them, and they rattle the windows, not the floor.
His guess as to the cause? A lightning-like electrical discharge that produces a thunderous noise with no visible lightning.
Richard Thacker, a senior forecaster with the National Weather Service, is skeptical of that theory. Seneca Guns can be heard on perfectly clear days.
"I can't perceive of how that could occur without some kind of cloud," he said.
Like other experts, Thacker has ideas. The booms could stem from the first wave of cooler air to hit the warm gulf stream air. He also mentions the underwater methane gas theory. Or they could be taking place at the same time.
Or, well, it could be something else.
"I think that this is going to be a harder one to pin down than the Loch Ness monster," said Thacker. "It really is truly kind of mysterious."
The hope is that someone will feel compelled to sit down and finally solve the mystery. That might take awhile, though.
The problem is that there's no great rush to figure out the cause of the Seneca Guns. They don't hurt anyone and don't disrupt commerce. Really, they don't do much other than make people curious.
"Maybe it is aliens," said Clark, not entirely seriously. "It defies all logical explanation at this point."

Readers who wish to know more about who we are and what we do may visit our portal site Cassiopaea.org
---
Remember, we need your help to collect information on what is going on in your part of the world!
We also need help to keep the Signs of the Times online.
---
Send your comments and article suggestions to us

---
Fair Use Policy
Contact Webmaster at signs-of-the-times.org
Cassiopaean materials Copyright ©1994-2014 Arkadiusz Jadczyk and Laura Knight-Jadczyk. All rights reserved. "Cassiopaea, Cassiopaean, Cassiopaeans," is a registered trademark of Arkadiusz Jadczyk and Laura Knight-Jadczyk.
Letters addressed to Cassiopaea, Quantum Future School, Ark or Laura, become the property of Arkadiusz Jadczyk and Laura Knight-Jadczyk
Republication and re-dissemination of our copyrighted material in any manner is expressly prohibited without prior written consent.
.