Printer Friendly Version
New Travel Log! The Quantum Future Group Goes to Rennes-le-Chateau
Pentagon Strike Flash Presentation by a QFS member
New Publication! 'The Wave' finally in book form!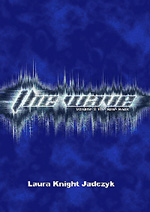 The Wave: 4 Volume Set
Volume 2
by Laura Knight-Jadczyk
With a new introduction by the author and never before published, UNEDITED sessions and extensive previously unpublished details, at long last, Laura Knight-Jadczyk's vastly popular series The Wave is available as a Deluxe four book set. Each of the four volumes include all of the original illustrations and many NEW illustrations with each copy comprising approximately 300 pages.
The Wave is an exquisitely written first-person account of Laura's initiation at the hands of the Cassiopaeans and demonstrates the unique nature of the Cassiopaean Experiment.
---
Israel and America -The Very Best of Friends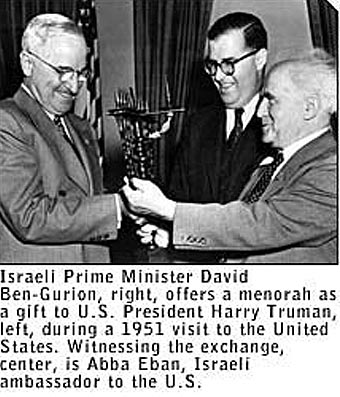 Federal indictments show that Israeli nationals, many in the United States illegally, dominate Internet moving scams.
Their influence is unmistakable to consumers they exploit and to prosecutors who try to stop them. The Israeli Embassy in Washington, D.C., did not respond to recent inquiries, but an Israeli diplomat last year acknowledged to a Seattle newspaper "a very disturbing concentration of Israeli kids" in moving scams.
Chris Reed, who in July watched men from East Coast Moving Systems load his furniture in Prior Lake, said one of them said he was a former Israeli soldier and showed his military tattoo.
In another recent case, Israeli nationals who ran a firm called Budget Movers tried to abandon the possessions of 22 families in Maryland before a consumer agency intervened. They were hiding household goods from all over the country, but it's unclear why, said Steve Hannan, a consumer affairs advocate there.
Many of the people connected with moving scam companies in south Florida are Israeli nationals who have served compulsory military enlistments, said James Cobb, a state prosecutor. When Florida enacted tougher state laws to try to stop those companies from defrauding local customers, they started operating nationally, he said.
Federal indictments in Florida that led to recent convictions often stipulate that deportation to Israel will result once prison time is served. Dozens of defendants with Israeli connections were charged with extortion, fraud and other offenses.

Tim Walker, the founder of movingscam.com, said Israelis want to travel after their military service. They come to the United States to make money, then find work in the moving industry with disreputable companies and learn how to scam consumers.
Minnesotan Lee Parmenter, who found his possessions stashed in Los Angeles, said the FBI told him the owners of the companies that stole from him had Israeli connections. Parmenter thinks the rogue movers are more organized than many victims might realize at first. "This isn't your run-of-the-mill back-alley criminal outfit," he said.

The questioning went on for several hours. We went in detail into the way the Mossad activates maintains and recruits its more than three thousand Jewish helpers, called Sayanim, in Great Britain, how it maintains over a hundred safe houses in the Greater London area and services the recruitment needs of the other smaller stations in Europe.

"If we wanted to clean up where should we start?"

"First you have to get your politicians to realise that moving against the Mossad is not a move against the state of Israel, that the Mossad is a loose cannon, and that it is extremely damaging to whoever comes into contact with it."

"What we are asking about is the operational information. What is the flaw in the system? Every system has one, however hard they try to cover it up".

"What you need to do is watch the safe houses"

"I would tend to agree with you. But how do we find them?"

"You follow the bodel"

What's a bodel?"

"The word bodel comes from the word lehavdil, which means "to separate". The bodel is the separator, your so-called flaw in the system. He is the one who takes packages and things from the Mossad station in the embassy to the safe houses and back. He is the secret gofer. Usually if not always, fresh out of an elite military unit, he is a young Israeli who has received special anti-surveillance training. He makes most of the trips to the safe houses during the day and most of the pickups during the night. He rarely uses embassy vehicles and does not have any specific pattern of work."

"So go and chase the wind, is that what you are telling us. And you call this a flaw?"

That is what the man is supposed to do; that is not always what he does. The safe houses are also manned by Israeli students who make sure the houses are well stocked with food and other essentials, so that when they are activated, they are ready. They live in some of the houses and visit the others to collect the mail, turn the lights on and off, and make phone calls, so the place is in use and does not raise suspicions when it is used by case officers. They are usually the same age as the bodel and will meet with him socially. What I'm telling you is that several places that he will go to in his free time, and he will do that from his home, are in fact safe houses. Place them under your surveillance, and if he comes there during the day you have your safe house."

"So if we follow the man and uncover the safe houses, what will we find? I mean, can you imagine the scandal if we uncover several Pollard style cases? We will be branded anti-semitic on the spot."

"That will not happen" I replied. "The station will not use the safe houses for their sayanim. They meet them in their own houses and under everyday circumstances. Rarely will they meet clandestinely, unless of course the sayan is in the process of bringing in vital information from his place of work. The safe houses are used purely for debriefing or field planning sessions with case officers who do not enter the embassy. On rare occasions, they'll be used to interrogate an agent, but in that case they will almost always be discarded either after that. The safe houses I mean."
ALL THE 9-11 AIRPORTS SERVICED BY ONE ISRAELI OWNED COMPANY

source
Wednesday September 11, 2002
It's one of those times when an inoccuous comment in an unrelated news report triggers a revelation.
In the article at AfroCuba web there is the following paragraph.
"To make the situation worse, a private security company called ICTS, owned by an Israeli, Ezra Harel, and registered in the Netherlands, was employed at Charles de Gaulle airport to screen passengers boarding US planes. Most of its personnel are ex-Shin Bet officers. The company covers security at Boston's Logan airport, where the American Airlines plane came down after flight attendants and passengers overpowered Reid."
The point of thie article was that ICTS knew Reid was dangerous, but allowed him on board a flight from Tel Aviv to Paris. The idea that an Israeli owned company had inside access to the airport used to launch an abortive terror attack brought to mind the strange message Odigo Systems, another Israeli owned company with offices near the World Trade Towers, received that warned of the impending attacks before the hijacked planes had even left the ground.
So, I went back to another story that had surfaced briefly, reported at World Net Daily about how at least one hijacker had smuggled a GUN aboard one of the hijacked planes. Even prior to 9-11, getting a gun on board a passenger plane represented a serious lapse of security. I wondered why this story of a gun was being concealed behind talk of box cutters and screwdrivers.
Then I went back to the first article and its mention that ICTS handled security at Logan International Airport, from which two of the 9-11 hijacked planes had departed.
Sure enough, a visit to ICTS' own web site confirms that ICTS is in fact an Israeli owned company, and that it sells services to every airport from which the hijacked planes operated, including security, sometimes through wholly owned subsidieries like Huntleigh USA Corporation.
It has been suggested that the incredible feat of hijacking four aircraft without a single arrest at the gate would require the resouces of a nation-state. This is even more true with the revelation that at least one gun had managed to be aboard a hijacked plane. One company had automatic inside access to all of the airports from which hijacked planes departed on 9-11, and to the airports used by Richard Reid, the shoe bomber. An Israeli company. One that Mossad agents could easily find employment with without the management knowing who they were or what their purpose really was.
But one thing is clear. By virtue of the Odigo warning, someone knew enough about the planned attacks to warn Odigo before the planes had even departed the airport gates, yet they did not call the Israeli security company at the airports which could have stopped the flights from leaving.
Think about that one for a while.
"Evidence linking these Israelis to 9/11 is classified. I cannot tell you about evidence that has been gathered. It's classified information."
-- US official quoted in Carl Cameron's Fox News report on the Israeli spy ring.
"Investigators within the DEA, INS and FBI have all told Fox News that to pursue or even suggest Israeli spying ... is considered career suicide."
-- Carl Cameron, as quoted in The Spies Who Came In From The Art Sale
"While I agree with you, if I say anything about US geopolitical interests with Israel, I might as well clean off my desk." -- Unnamed reporter as quoted in American Media Censorship and Israel

Organization: ICTS TECHNOLOGIES
Contact: Name: Ms. Michal Dror
Position: Manager
Address: 7 Yad Harutzim St.
P.O.Box: 12012
Herzliya
ISRAEL, 46733
Telephone: 09-9553232
Fax: 09-9507440
Email: michal@icts-tech.com
WEB site: www.icts-tech.com

Advanced integrative technological solutions for Homeland
security, Immigration system, Border passage and Aviation
security markets

Overview

ICTS Technologies is widely known for its in-depth acquaintance
with the many facets of airport and airline operations; with the
continuously updated rules, regulations and procedures that
pertain to aviation security; and with its long-standing close
cooperation with regulators in the USA and in Europe.

ICTS Tech's initial and most urgent goal was to develop advanced
technological solutions to meet today's increased threats to
aviation security, in the wake of the unprecedented terror
attacks of September 11, 2001. These events necessitated the
introduction of additional pre-departure security measures at
airports, including more thorough security processing of
passengers, which, in turn, resulted in lengthy screening
procedures and delays.

ICTS Technologies' IP@SS (Integrated Passenger Security Solutions) was designed to enhance the security of the traveling public, while accelerating passenger processing, thus minimizing passengers' loss of time and discomfort. IP@SS is the only fully operational passenger security processing system in the world. The system has processed approximately 100,000 passengers in major airports in the USA, Europe and South America within the framework of pilots conducted for major airlines, with highly successful results.

ICTS Technologies has expanded its activities to include the
development of advanced security systems for other sectors of the transportation industry, for example, cruise lines and seaports; as well as for facilities requiring spectator processing and crowd control, such as sports stadiums.
So we see that an Israeli company was responsible not only for the physical security at the 9/11 airports but probably also the technology behind passenger screening and processing. It seems like the Mossad really did have it all wrapped up on September 11th.
FOX NEWS SPIKES FOUR PART STORY ON PHONE TAPPING SCANDAL
What follows is the original article I wrote when the news story first broke regarding the existence of a system to tap into any phone in America built into the surveillance system used by law enforcement authorities. Several cases were cited where investigations ranging from drug running and money laundering to the events of 9/11 had been compromised by leaks from the company that operated the phone taps as well as phone data from an associated company that handles billing services for almost every phone in America.
The focus of the article was a single question. Could Israel be blackmailing the entire US Government and media.
The answer is now obvious. Fox News, the so-called "We report, you decide" all news network, has removed the four part story from their website. No explanation is given except for the single Orwellian sentence at the end of one of the links, "This story no longer exists".
Parts 1 of Fox News' Israeli spy ring story
Israel, purportedly our friend, has been spying on us all. And we're not talking about individual spooks like Jonathan Pollard, or small-time networks such as the 140 Israelis arrested by the FBI prior to 9/11, or the 60 arrested since (including 5 arrested who were cheering and celebrating as the World Trade Towers collapsed).
It turns out that Israel has had a potential wiretap on every phone in America for years, along with the ability to monitor and record who any person is calling, anywhere in America; information of great value even if one does not listen to the calls themselves. Amdocs, Inc. the company which sub contracts billing and directory services for phone companies around the world, including 90 percent of American phone companies, is owned by Israeli interests. Yet another company, Comverse Infosys, is suspected of having built a "back door" into the equipment permanently installed into the phone system that allows instant eavesdropping by law enforcement agencies on any phone in America. This includes yours.
Concerns about allowing an Israeli company such intimate access to the infrastructure go back many years. As reported by Fox News, the Israeli company Amdocs was implicated in the leaking of police phone data that resulted in the collapse of on investigation into a massive drug and credit card fraud operation with Israeli connections.
In a telling repeat of the Los Angeles drug case, investigators looking into the attacks on the World Trade Towers are again reporting that confidential telephone information is again being leaked in a manner that is interfering with the investigations. Again, Amdocs was implicated.
Not content with the phones of ordinary citizens in the United States, evidence has surfaced that Israel compromised the telephone systems at the highest levels of the US Government.
Now, I want you all to stop and think for a minute of the full ramifications of this. Israeli interests have the ability to listen in on ANY phone in America connected to any of the systems used by Amdocs or Comverse Infosys. They have had this ability for several years. They can listen in and track the phone calls made by anyone's phone, whether police officer, elected official, media talking head, editor, policy setter, news mogul, even the President of the United States. The Ken Starr report on Whitewater describes how Bill Clinton warned Monica Lewinsky that a foreign government was tapping their phone calls.
Few indeed are the people in America who do not have something to hide. That insider trade, the brief but torrid affair, the stolen votes, the deliberate smear, the role one played in an assassination, the acceptance of money from drug runners to look the other way. Be honest. Is there a skeleton in your closet you hope will stay there? Something nobody knows about? Well, if that skeleton involved a phone call, someone may know about it. Amdocs and Comverse Infosys. And their Israeli owners.
Just think about it for a moment. Everyone's private phone traffic, right up to the President, potentially visible to Israeli interests. And you cannot find the phone taps or bugs because they are built right into the phone system!
Suddenly, a lot of events which have puzzled observers start to make sense.
Like the way the US vetoed the UN resolution calling for peace in Palestine, despite being the only 1 out of 15 voting nations to have voted against the measure. The USA gained nothing by this veto. But Israel did.
Over the last few weeks, the people of the United States have seen a great deal of evidence pointing the finger of blame for 9/11 at Osama bin Laden and Arabs in general, evidence which is circumstantial, often self-contradictory, and in some cases faked. Yet as was reported in the news, evidence also exists linking many of the arrested Israeli spies (some of whom worked for the Israeli telecom companies above) with the events of 9/11. Yet this evidence is NOT being broadcast endlessly on the news. In fact, this evidence is CLASSIFIED. Someone has persuaded" the US Government and the media that the American people are ONLY supposed to see the evidence that points a certain direction, and must never see any evidence that points someplace else. Likewise, the media has been "persuaded" not to report evidence that Israel knew of the 9/11 attacks ahead of time. The foreign press has outright accused the Mossad of taking part in the 9/11 attacks but the American media have been "persuaded" not to cover these accusations.
It was well known that there was an Israeli spy inside the Clinton White House. But Clinton ordered the FBI to cease searching for the mole, code-named "Mega". It is now known that "Mega" was not just Mossad spy but top Mossad agent in America. The cancellation of the hunt for "Mega" occurred at the same time Clinton warned Monica Lewinsky that their phone conversations were being recorded. This strongly suggests that Clinton was "persuaded" to call off the FBI's hunt for "Mega" with the threat of a recorded phone sex session being made public.
Because of the purported links between Muslims and the attacks on the World Trade Towers, the US Government has been shutting down all Muslin linked charities in the USA. But the Chairman of the Jewish Defense League, a group with a violent history, was arrested recently in a plot to bomb a US congressman. But the US Government has been "persuaded" not to take actions against Jewish charities, while the media has been "persuaded" to allow the story of hard evidence of JDL terrorism to fade away as quickly as possible.
Two Mossad agents were arrested with dynamite inside the Mexican Congress.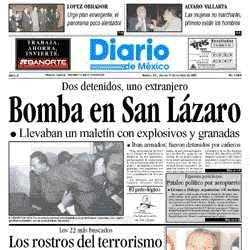 The Mexican government was persuaded to release the two men without trial. Meanwhile, the American media has been "persuaded" not to report on the Mexican arrests.
Israel receives a hugely disproportionate share of foreign aid from the United States, about $5 billion a year. A large segment of the US population questions the sending so much money to such a small population while so many people remain homeless on our own streets. But somehow, Congress is "persuaded" to keep sending more cash each and every year. Sharon faces war crimes trial. The American media is "persuaded" not to make a big deal of the story.
Israel is in violation of the Geneva Accords. The American media is "persuaded" not to make a big deal of this story.
The United Nations accuses Israel of using torture on children. The American media is "persuaded" not to make a big deal of this story, either.
How is such persuasion possible?
Blackmail.
The revelation of an Israeli-linked system for monitoring and potentially listening in to the phone calls of every single person in the nation at will opens up the possibility that a massive blackmail operation, unprecedented in scale, is the real force shaping media bias and United States policy.
The reality is that this nation's politicians and media leaders all have secrets to hide. Mistresses, drug habits, links to that airfield in Mena, Arkansas, BCCI cash sitting in that bank in Barbados, loot from ADFA in the Cayman's; in a corrupted society only the corrupt can reach the heights of power, and they all have secrets to hide.
They are all vulnerable to blackmail.
And being the kind of people who were willing to, and usually did, anything to get power, they are also the people willing to do anything to keep it. Look the other way when the drugs come in, spike an embarrassing news story or plant a fake one that embarrasses your enemy, alter the books, destroy a report, falsify data, destroy evidence, maybe even allow the military might of the United States and the blood of her children to be tricked into fighting someone else's war.
History has shown that if a crime is possible, it is also inevitable. The cold hard reality is that Amdocs and Comverse Infosys are the most powerful tools a blackmailer could ever hope for, opening up the private lives of everyone in the nation, including the secrets of targets able to control the media and US policy.
Dare we ignore this potential threat?
Or will the media be "persuaded" that all this fuss about Israeli-owned companies with wires into the phone system is just a lot of nonsense?
There is one more aspect to this issue that needs to be looked at. If indeed Israel is blackmailing our officials and media icons, it is because those who are being blackmailed ARE blackmailable. If we elect a government of criminals, we elect a government subject to blackmail. Finally, given the fact that blackmail may be assumed to be as widespread as the collection system itself is, those who persist in trying to defend Israel may no longer be assumed to be operating from the purest of motives. After all, who will defend a blackmailer more staunchly than those who are the blackmailer's victims?

WASHINGTON -- U.S. veterans from the war in Iraq are beginning to show up at homeless shelters around the country, and advocates fear they are the leading edge of a new generation of homeless vets not seen since the Vietnam era.
"When we already have people from Iraq on the streets, my God," said Linda Boone, executive director of the National Coalition for Homeless Veterans. "I have talked to enough (shelters) to know we are getting them. It is happening and this nation is not prepared for that."
"I drove off in my truck. I packed my stuff. I lived out of my truck for a while," Seabees Petty Officer Luis Arellano, 34, said in a telephone interview from a homeless shelter near March Air Force Base in California run by U.S.VETS, the largest organization in the country dedicated to helping homeless veterans.
Arellano said he lived out of his truck on and off for three months after returning from Iraq in September 2003. "One day you have a home and the next day you are on the streets," he said.
In Iraq, shrapnel nearly severed his left thumb. He still has trouble moving it and shrapnel "still comes out once in a while," Arellano said. He is left handed.
Arellano said he felt pushed out of the military too quickly after getting back from Iraq without medical attention he needed for his hand -- and as he would later learn, his mind.
"It was more of a rush. They put us in a warehouse for a while. They treated us like cattle," Arellano said about how the military treated him on his return to the United States.
"It is all about numbers. Instead of getting quality care, they were trying to get everybody demobilized during a certain time frame. If you had a problem, they said, 'Let the (Department of Veterans Affairs) take care of it.'"
The Pentagon has acknowledged some early problems and delays in treating soldiers returning from Iraq but says the situation has been fixed.
A gunner's mate for 16 years, Arellano said he adjusted after serving in the first Gulf War. But after returning from Iraq, depression drove him to leave his job at the U.S. Equal Employment Opportunity Commission. He got divorced.
He said that after being quickly pushed out of the military, he could not get help from the VA because of long delays.
"I felt, as well as others (that the military said) 'We can't take care of you on active duty.' We had to sign an agreement that we would follow up with the VA," said Arellano.
"When we got there, the VA was totally full. They said, 'We'll call you.' But I developed depression."
He left his job and wandered for three months, sometimes living in his truck.
Nearly 300,000 veterans are homeless on any given night, and almost half served during the Vietnam era, according to the Homeless Veterans coalition, a consortium of community-based homeless-veteran service providers. While some experts have questioned the degree to which mental trauma from combat causes homelessness, a large number of veterans live with the long-term effects of post-traumatic stress disorder and substance abuse, according to the coalition.
Some homeless-veteran advocates fear that similar combat experiences in Vietnam and Iraq mean that these first few homeless veterans from Iraq are the crest of a wave.
"This is what happened with the Vietnam vets. I went to Vietnam," said John Keaveney, chief operating officer of New Directions, a shelter and drug-and-alcohol treatment program for veterans in Los Angeles. That city has an estimated 27,000 homeless veterans, the largest such population in the nation. "It is like watching history being repeated," Keaveney said.
Data from the Department of Veterans Affairs shows that as of last July, nearly 28,000 veterans from Iraq sought health care from the VA. One out of every five was diagnosed with a mental disorder, according to the VA. An Army study in the New England Journal of Medicine in July showed that 17 percent of service members returning from Iraq met screening criteria for major depression, generalized anxiety disorder or PTSD.
Asked whether he might have PTSD, Arrellano, the Seabees petty officer who lived out of his truck, said: "I think I do, because I get nightmares. I still remember one of the guys who was killed." He said he gets $100 a month from the government for the wound to his hand.
Lance Cpl. James Claybon Brown Jr., 23, is staying at a shelter run by U.S.VETS in Los Angeles. He fought in Iraq for 6 months with Alpha Company, 1st Battalion, 2nd Marines and later in Afghanistan with another unit. He said the fighting in Iraq was sometimes intense.
"We were pretty much all over the place," Brown said. "It was really heavy gunfire, supported by mortar and tanks, the whole nine (yards)."
Brown acknowledged the mental stress of war, particularly after Marines inadvertently killed civilians at road blocks. He thinks his belief in God helped him come home with a sound mind.
"We had a few situations where, I guess, people were trying to get out of the country. They would come right at us and they would not stop," Brown said. "We had to open fire on them. It was really tough. A lot of soldiers, like me, had trouble with that."
"That was the hardest part," Brown said. "Not only were there men, but there were women and children -- really little children. There would be babies with arms blown off. It was something hard to live with."
Brown said he got an honorable discharge with a good conduct medal from the Marines in July and went home to Dayton, Ohio. But he soon drifted west to California "pretty much to start over," he said.
Brown said his experience with the VA was positive, but he has struggled to find work and is staying with U.S.VETS to save money. He said he might go back to school.
Advocates said seeing homeless veterans from Iraq should cause alarm. Around one-fourth of all homeless Americans are veterans, and more than 75 percent of them have some sort of mental or substance abuse problem, often PTSD, according to the Homeless Veterans coalition.
More troubling, experts said, is that mental problems are emerging as a major casualty cluster, particularly from the war in Iraq where the enemy is basically everywhere and blends in with the civilian population, and death can come from any direction at any time. [...]
Roslyn Hannibal-Booker, director of development at the Maryland veterans center in Baltimore, said her organization has begun to get inquiries from veterans from Iraq and their worried families. "We are preparing for Iraq," Hannibal-Booker said.
WASHINGTON - "Little old ladies" beware. Government lawyers say even you may not be immune in the hunt for those who aid terrorists.
Deputy Associate Attorney General Brian Boyle made the comment during a court hearing on whether Guantanamo terror detainees should be allowed access to U-S civilian courts.
Federal judge Joyce Hens Green asked Boyle whether a "little old lady in Switzerland" who sent a check to an orphanage in Afghanistan could be taken into custody if -- without her knowlege -- some of the money went to al-Qaida terrorists.
Boyle said, "She could." He added, "Someone's intention is clearly not a factor that would disable detention."
A lawyer representing 12 Kuwaiti detainees in the case says the government's position "is very scary." He says there are "no clear standards" on who gets picked up and detained.
Copyright 2004 Associated Press. All rights reserved. This material may not be published, broadcast, rewritten, or redistributed.
When the devil comes knocking on your front door, looking for a way to spread his evil inside, he won't be sporting horns and a tail. He's going to come dressed as your sweetest dream, clean as a whistle, pious, sincere. He's going to speak your lingo, ape your ways -- and when he opens up his little box of poison, it's going to look like the heaven your mama sang about when she rocked you to sleep in your cradle.
Then one day, when the mind-fog lifts, you see him sitting at the head of the table, the walls of the room smeared with filth, dead bodies swelling on the blood-mucked floor, the still-living victims hog-tied and naked, screaming for mercy as the whipcords strike. He beckons you forward with a welcoming smile. You pause for a moment. It seems so strange: All this horror -- it would have once made you sick, but now it just feels like ... home. You shrug, you grin, you take your place beside him at the feast.
In just this way, while Americans were finishing their Thanksgiving dinners and preparing to celebrate the birth of Jesus Christ, a series of stories exposed -- once again -- the torture chamber at the heart of their feast: a government gone insane, embracing terror, atrocity and tyranny. Yet there was no public outcry against these desecrations. Few even noticed; fewer still cared.
Last week, the minions of George W. Bush announced, in open court, that he has the power to seize anyone on earth -- even "little old ladies in Switzerland" -- and imprison them forever if he so chooses, The New York Times reports. The minions said that anyone Bush declared "an enemy combatant" -- even if they never took up arms against America, even if they didn't know their actions were related to terrorism in any way -- could be abducted from any nation, friend or foe, or in the Homeland itself, and held indefinitely, "at the president's discretion," stripped of all rights under the U.S. Constitution or the Geneva Conventions.
Assistant Attorney General Brian Boyle said Bush's captives were entitled only to a single hearing, alone before a military tribunal, without legal counsel or access to the evidence against them -- evidence which Boyle cheerfully admitted could be obtained by torture in foreign countries, The Associated Press reports. Overturning centuries of Anglo-American jurisprudence, Boyle said there were no restrictions whatsoever on using torture evidence, as long as the president or his military agents arbitrarily decide it is "credible."
Days earlier, The Sunday Times tracked down the "private" planes of CIA front companies that Bush uses to carry victims of his lawless abductions to torture chambers in Jordan, Egypt, Libya and Uzbekistan, where "credible" evidence can be obtained with fists, cattle prods, rape, drugs and starvation. For example, witnesses told of hooded American agents grabbing captives in Sweden, stripping them, jamming drugs up their rectums, putting them in diapers and chains, and bundling them off to Egypt's hellhole prisons -- whose tortures have already produced generations of violent extremists.
But outsourcing is only one aspect of Bush's Torture, Incorporated; he has plenty of domestic production as well. Last week, the Pentagon released a report -- completed long before the election -- confessing that the "aberrations" of Abu Ghraib were in fact part of a broad system of state terror spread throughout Iraq, the Washington Post reports. Elite squads of "Special Operations" officers and CIA agents beat and abused prisoners across the country, the Pentagon said, while regular troops committed "technically illegal acts" by rounding up thousands of innocent people at random and holding them for months in crowded prisons, where they were often turned over to those same "elite" squads for "special handling." Some of this blood-soaked "intelligence" was "sent directly to the White House," interrogators noted. The report also admitted that American forces had taken innocent people hostage -- especially "female family members" -- in an effort to pressure wanted men to surrender: a clear war crime, as if such things mattered anymore.
To Our Readers
Has something you've read here startled you? Are you angry, excited, puzzled or pleased? Do you have ideas to improve our coverage?
Then please write to us.
All we ask is that you include your full name, the name of the city from which you are writing and a contact telephone number in case we need to get in touch.
We look forward to hearing from you.
Meanwhile, the International Red Cross revealed that Bush has even perverted the healing professions at his concentration camp in Guantanamo Bay, using doctors and nurses to help "set the conditions for interrogation" by withholding medical treatment and using their diagnostic skills to determine captives' "vulnerabilities" to various physical and psychological torments -- "a flagrant violation of medical ethics," said the Red Cross. Its investigators also found that the Guantanamo regime -- "an intentional system of cruel, unusual and degrading treatment, and a form of torture" -- was growing worse over time, Salon.com reports.
In such a moral sink, it was hardly even news that more photos of prisoner abuse -- taken months before the Abu Ghraib atrocities -- were uncovered last weekend, Reuters reports. This time it was "elite" teams of Navy SEALs mugging for the cameras with bloodied captives -- some with guns to their heads. Nor did anyone blink when Bush military brass announced plans last week to create forced labor camps for all male citizens in "liberated" Fallujah, the Boston Globe reports.
This Satan's Rout of blood and abandon comes directly from the White House, where Bush's legal counsel, Al Gonzales, engineered memos "justifying" torture and exalting unrestricted presidential power, beyond the reach of any law, foreign or domestic. As a reward for this violent outrage of American honor, Gonzales -- sweet-talking, pious and sincere, just like his boss -- will soon become the chief law officer of the land.
And the American people, what do they do about all the horror being wrought in their name? They shrug. They grin. They sit down to the feast.
WASHINGTON - People indicted on terror charges will have a much harder time getting free on bail under a provision in the new intelligence bill. The provision also broadens the government's authority to spy on terror suspects.
Critics say the enforcement powers, attached to the bill with little debate in Congress, weaken civil liberties and privacy rights that already were undermined by the Patriot Act that was approved shortly after the Sept. 11 attacks.
The new legislation broadens prohibitions against providing material support to terror groups, makes it a crime to visit a terror camp that provides military-style training and allows the FBI to obtain secret surveillance warrants against "lone wolf" extremists not known to be tied to a specific terrorist group. It also makes terrorism hoaxes a federal crime and toughens penalties against people who possess weapons of mass destruction.
The Bush administration pushed to include the law enforcement package in the intelligence measure to augment the Patriot Act, which expanded the government's surveillance and prosecutorial powers against suspected terrorists, their associates and financiers.
"We are pleased that Congress agreed that we still needed to improve our defenses," Justice Department spokesman Mark Corallo said.
Critics say the provisions escaped close scrutiny because they were tucked into the massive bill creating a new national intelligence director.
"Overall, it's another threat to civil liberties in this country," said Charlie Mitchell, legislative counsel for the American Civil Liberties Union. "It's just a continuation of what the administration's been doing."
Under the bill, a legal presumption would be established denying bail for anyone indicted by a grand jury on terrorism charges. Although the suspect could appeal to a judge, the burden of proof would be on the defendant to show release would be prudent.
That stipulation has long been in place for suspects in many violent and drug crimes but not for terrorism.
Skeptics say the provision has the potential to be abused, possibly resulting in long detentions for people ultimately found innocent.
"Unfortunately, this Justice Department has a record of abusing its detention powers post-9/11 and of making terrorism allegations that turn out to have no merit," said Sen. Russell Feingold, D-Wis.
The bill also allows federal prosecutors to share secret information obtained in grand jury proceedings with state, local or foreign law enforcement officers if it might help prevent a terrorist attack.
Another provision would adjust parts of the law that make it a crime to provide "material support" to terrorist organizations. Two federal courts in California have ruled the statute unconstitutionally vague.
The bill provides more detailed definitions of what constitutes illegal "expert advice and assistance" and broadens the law to prohibit "any tangible or intangible property or any service" to terror groups.
Most of the Justice Department's major terrorism prosecutions since Sept. 11 have used the material support law.
The legislation also plugs a gap in the FBI's ability to obtain eavesdropping warrants under the Foreign Intelligence Surveillance Act, or FISA. Under current law, these secret warrants are reserved for non-U.S. citizens the government can show are affiliated with a foreign power or international terrorist group, such as al-Qaida.
Shortly before the Sept. 11 attacks, the FBI attempted to get a FISA warrant for surveillance on Zacarias Moussaoui, who had aroused suspicion by taking flight training in Minnesota. FBI agents sought help from the CIA to tie Moussaoui to such a group but ultimately failed — missing a potential tip-off prior to the attacks, according to the commission that investigated the attacks.
Moussaoui now is awaiting trial in Alexandria, Va., as the only person charged in the United States in connection with the attacks.
Under the intelligence bill, FISA warrants could be obtained for surveillance against people the government believes are involved in terrorism but are "lone wolves," with no known affiliation to a foreign nation or group. The change does not apply to U.S. citizens, but the ACLU still has concerns.
"This is really going to make it easier to get wiretaps on non-citizens," Mitchell said. "This is really separating it from its constitutional moorings."
BEIJING - The United States manipulated intelligence on North Korea's nuclear program in a similar fashion to its use of weapons of mass destruction to justify the war on Iraq, a US foreign policy expert said in an article.
"Relying on sketchy data, the Bush administration presented a worst-case scenario as an incontrovertible truth and distorted its intelligence on North Korea (much as it did in Iraq), seriously exaggerating the danger that Pyongyang is secretly making uranium-based nuclear weapons," Selig Harrison said in Foreign Affairs magazine.
Harrison, from the Washington-based Center for International Policy, chairs the Task Force on Korean Policy, a grouping of former senior US military officials, diplomats and Korean specialists.
The Task Force, which includes a former joint chiefs of staff head and ex-US ambassadors, on Friday issued a report calling on the US immediately to back down on its insistence that North Korea come clean on its alleged uranium program.
Instead, they should first negotiate the dismantling of Pyongyang's plutonium facilities, it said.
Harrison said his claims were based on South Korean and Japanese intelligence sources who participated with the Central Intelligence Agency on the issue.
He blames the US insistence on a uranium program for the stalling of six-party talks while Pyongyang moves closer to producing an atomic bomb with its plutonium program.
The intelligence was manipulated for "political purposes," he said in the magazine's December 17 issue.
This was largely to waylay South Korean and Japanese efforts at reconciliation with the North and ostensibly to keep open the option of "regime change" as in the case of Iraq, Harrison claimed.
In late 2002 the Bush administration cited North Korea's alleged uranium program to pull out of the Agreed Framework. That deal had frozen Pyongyang's nuclear program since 1994 in exchange for energy aid and the construction of two billion dollar semi-proliferation-proof light water nuclear reactors.
No concrete evidence of a uranium program has been presented publicly.
In retaliation, Pyongyang kicked out international nuclear inspectors and resumed plutonium reprocessing at its Yongbyon facility.
It is now believed to have reprocessed enough plutonium for four to six nuclear bombs, experts say.
"The danger posed by North Korea's extant plutonium program has grown since the United States announced it was no longer bound by the Agreed Framework, and it is much greater than the hypothetical threat posed by a suspected uranium enrichment program about which little is known," said Harrison.
Harrison said the claim of a uranium capability was largely based on several failed attempts by Pyongyang to buy enrichment technology, including electrical-frequency converters and aluminum tubing to make centrifuges.
The US also cites a 2002 conversation in Pyongyang between US Assistant Secretary of State James Kelly and North Korean Vice Foreign Minister Paek Nam Sun, in which Washington maintains Paek admitted his country had a uranium enrichment program.
Pyongyang, however, insists Paek only said North Korea was "entitled" to have such a program, possibly referring to the processing of low-enriched uranium for nuclear energy. [...]
LONDON (Reuters) - Security services have thwarted a planned attack on London similar to the March 11 train bombings in Madrid by Islamic extremists, the British capital's police chief said on Thursday.
"Thank God to date, and we have had to work extremely hard, we've thwarted attacks," Metropolitan Police Commissioner Sir John Stevens told the BBC.
Asked if his force had stopped a strike on the scale of the Spanish attack, he added: "Yes, I can't discuss it because of court proceedings -- but yes we have stopped a Madrid."
The morning rush-hour bombings on commuter trains killed 191 people in the most devastating attack in modern Spanish history, just three days before a general election.
The attackers claimed to represent al Qaeda in Europe.
Stevens said "a number" of attacks had been thwarted in London and "hundreds" of terrorist suspects were being processed in British courts, according to extracts on the BBC Web site.
He would not give any details.
Like other senior public figures here, he reiterated that Britain was a prime target for radicals: "The risk of an attack to London has not changed. An attack is still inevitable."
Only last month, the head of Britain's security service MI5, Eliza Manningham-Buller, also warned: "There might be major attacks like Madrid earlier this year."
Britain is considered a target for Islamic radicals due to its support of President Bush, particularly in Iraq.
Although there has been no attack on UK soil, the threat was illustrated a year ago with a suicide bombing at a consulate in Turkey that killed 17 people including the consul general.
Critics, however, accuse both UK and U.S. authorities of scaremongering, in part to bolster their power.
Britain has arrested more than 600 terrorism suspects since the Sept. 11, 2001, attacks on the United States -- but has charged fewer than 100 and convicted only 15.
Also on Thursday, Britain and the United States announced a new agreement to develop counter-terrorism technology together. The accord, signed by Britain's Home Secretary David Blunkett and U.S. Homeland Security Deputy Secretary James Loy, will allow greater information exchange on security issues.
An Australian man whose wireless access point triggered a bomb scare has spoken of his shock at been treated like a potential terrorist.
Student Bobby T, 20, set up a Dlink 2100AP wireless access point outside his home in the suburbs of Sydney to act as a node in a community wireless network. But the kit ("a Dlink 2100AP wireless AP, removed of its casing and with the PCB siliconed onto a black weatherproof electronics box") was only up and running for 10 hours before he was visited by two NSW state police and two local police acting on a tip-off from worried neighbours this Monday (25 October).
Police dug up cables in his garden and quizzed him on other users of the wireless LAN, while denying him the opportunity to make a phone call, Bobby T told The Register. "I was never formally arrested or taken away. Everything happened in my home. Apparently the case is now closed. They thought it was a bomb, but found it was not," he said. Police later told Bobby T's friend that they were "about to evacuate half the suburb and call in the bomb squad".
The police handling of the alert has left Bobby T fuming. "Everyone that I've told about this story laughed their head off but I've never managed to find it funny - only scary, threatening, and intimidating. I had a very good impression of the police until that incident. Now I feel violated, insulted, and with my rights trampled upon," he said.
Bobby T harbours no ill feeling towards his neighbours over the incident. "Community ignorance is very understandable especially considering all the fear that's been instilled upon them. I didn't mind the cops reacting to calls but I'm just not happy with the attitude with which they handled the matter," he added.
Ukraine's embattled government is ready to stage faked terrorist attacks to destabilise the country and discredit the opposition ahead of a rerun of the presidential vote, a senior government source has told The Independent.
The official, who works for the government of the Moscow-backed candidate and current Prime Minister Viktor Yanukovych, said: "One of the plans is to blow up a pipeline and blame it on opposition supporters. Ukraine is the key transit country for Russian gas supplies to the West."
Mr Yanukovych's backers fear the prospect of their candidate losing to Viktor Yushchenko and are ready to plunge the country into economic chaos, the source revealed. "They are planning to use criminals - plain bandits - that they have a hold over." The source said that a senior member of the government had been tasked with overseeing terrorist acts. [...]
The government source told The Independent that Mr Putin said, at a meeting with Mr Kuchma in Moscow last Thursday, that Russia will back the Ukrainian government whatever measures it takes, including force, in order to stop Mr Yushchenko winning.
Many sections of the Ukrainian armed forces and police have either said they will not take action against Ukrainian demonstrators or will defend the opposition if necessary. [...]
Jerusalem, Dec. 7 - Israel's military must hold itself to the highest moral standards even under the most trying circumstances, Israel's army chief said Tuesday, after an elite unit was suspended on suspicion it killed a wounded Palestinian militant in custody.
The chief, Lt. Gen. Moshe Yaalon, spoke a day after a senior officer told a parliamentary committee that he believed some 20 percent of soldiers had racist attitudes toward Palestinians and that the behavior of troops at roadblocks in the West Bank and Gaza Strip was at times problematic.
Comment: The average Israeli soldier, having been indoctrinated since birth with Zionist propaganda, and add to that the central tenet of the Jewish faith that holds all Goyim (non-Jews) to be less then human, it is likely that the 20 percent of soldiers that the Lt. Gen. "believes" hold racist attitudes towards Palestinians is probably closer to 99 percent.

The comments were the latest in a series of admissions in recent weeks by high-level officers that they were concerned about their soldiers' conduct during more than four years of Israeli-Palestinian fighting, much of it in densely populated urban areas.
In the past, the military has generally brushed off reports that soldiers violated Palestinian human rights as isolated incidents.
The Israeli human rights group B'tselem says that of the more than 3,000 Palestinians killed by army fire, more than 1,600 were civilians.
However, the army has opened only 92 investigations, some of them ongoing, into soldiers' actions, according to the army. Twenty-seven soldiers have been indicted and four convicted of wrongful shootings. The debate over an erosion of the army's values was fueled by several recent incidents involving wrongful shootings of Palestinians.
Army critics said the top brass has been sending mixed messages to soldiers on what is permitted and what is not.
Yaalon said Tuesday that he has spoken with the army's top officers in recent weeks to re-emphasize battlefield ethics, and he has toured army bases to hear how commanders and soldiers understand and carry out orders.
"If we lose the moral high ground, it will undermine our military strength," Yaalon told reporters. "We will not give up our moral standard in the name of combat."
During the past four years of fighting, soldiers have often had to act in complex situations, including searches for militants in urban areas and roadblock duty. At roadblocks, they have to decide who is a civilian and who is a potential suicide bomber trying to sneak into Israel.
Yaalon said he was troubled by signs that senior officers lied during recent investigations into their soldiers' alleged misconduct.
Maj. Gen. Elazar Stern, commander of the army's human resources branch, told a parliamentary committee Monday that he was concerned about racist attitudes among some soldiers.
"In every generation, an Israeli army officer must see himself as though he was released from Auschwitz in two ways: not to do what was done to us - and to ensure that what was done to us never happens again," Stern said, referring to the Nazi death camp.
In Friday's incident, a naval commando unit shot and killed Islamic Jihad militant Mahmoud Kamil Dobie, 25. On Monday, the army suspended the activities of the unit in the West Bank until it completes an investigation.
One of Dobie's relatives, Tayel Bzour, who had given refuge to the fugitive, said Tuesday he witnessed the incident. He said Dobie was trying to flee when he realized the soldiers had surrounded his hiding place, and was wounded by army fire.
Bzour said he was ordered by the soldiers to carry the wounded man toward them, and that he did so with the help of a neighbor. Bzour said he spoke to Dobie who was bleeding from his side. Bzour said he handed Dobie's pistol to the soldiers.
He said soldiers then asked the Bzour and his neighbor to leave the area.
"I got about 30 meters away when I heard the first shot," Bzour said. "Then I turned and saw a soldier standing, face painted black, firing at Mahmoud. Then the same soldier fired five more bullets."
Danny Yatom, a former head of Israel's Mossad spy agency and former general in the army, said he is "very troubled" by what has happened to the military since 2000.
"This (Dobie's killing) is not an isolated incident. It joins a long list of episodes in which soldiers have violated orders and rules," Yatom said.
"It's very possible that the soldiers are being asked to deal with impossible situations. As a consequence of the burden, they become exhausted, their senses are numbed," he added.
JERUSALEM : Prime Minister Ariel Sharon bolstered mounting peace hopes by saying Israel would hold off offensive operations against the Palestinians in the absence of attacks by militant organisations.
Sharon ruled out a formal truce with radical groups such as Hamas but said Israel would only pursue what he called "ticking bombs", referring to militants who are about to carry out attacks.
"The question of a truce would involve an agreement among the Palestinians and is not linked to us. But if calm reigns on the Palestinian side, we will maintain it on our side," Sharon told reporters.
An Israeli aircraft fired a missile today at a car carrying Palestinian militants in the southern Gaza Strip, wounding three men, Palestinian security sources said.
The attack was the first Israeli air-strike against militants in weeks.
Israel has said it would refrain from carrying out offensive operations – unless it was attacked or had information of an imminent attack – in an effort to ensure calm in the run-up to January 9 Palestinian elections.
The Israeli military had no immediate comment.
The attack wounded Jamal Abu Samahdna, one of the two Gaza commanders of the Popular Resistance Committees, an umbrella group of militant factions, according to the group. Two of his bodyguards were also wounded, but in good condition, according to the group.
Palestinian security sources said an unmanned Israeli drone plane launched one missile at Abu Samahdna's car as it travelled between Rafah and Khan Younis in the southern Gaza Strip.
"It was a cowardly assassination attempt ... but they have survived," said Abu Abeer, a spokesman for the Popular Resistance Committees.
Abu Samahdna, 42, has survived three previous Israeli attacks.
A car bomb exploded in a crowded market in the northern Iraqi city of Mosul today causing Iraqi casualties, police and US military said.
Iraqi policeman Hassan Ahmed said preliminary reports suggested the blast caused scores of casualties in an eastern Mosul fruit and vegetable market.
US military spokesman Lt. Col. Paul Hastings confirmed a car bomb exploded, injuring Iraqi civilians.
Mosul, 225 miles north-west of Baghdad, has been the scene of regular attacks against US and Iraqi forces by insurgents aimed at derailing the country's reconstruction.
BAGHDAD—Two months after U.S. forces declared they had pacified Samarra, the restive city again erupted in violence with a string of attacks yesterday that killed at least four Iraqis, damaged a U.S. military convoy and caused the local police chief to announce his resignation.
The strikes followed a month of car bombs, ambushes and bloodshed in the Iraqi city that shook residents, shuttered businesses and disrupted voter registration efforts.
In announcing his resignation over a mosque loudspeaker, Maj. Gen. Talib Shamil Samarriee said insurgents had attacked his home and attempted to kidnap his son at school, where teachers hid the boy to save him. Earlier, gunmen attacked the chief's car.
"I came according to the wish of the sons of the city in order to serve this city and to present any assistance I can," the police commander said. "But (after) what has happened to me within these three days, especially today, when my house and family were attacked and terrified, I decided to quit everything. I have no relationship with any governmental office."
U.S. military officials said last night they'd contacted the police chief and he was still on the job. It was not immediately clear whether Samarriee had changed his mind.
The confusion followed a difficult day for Iraqi security forces in Samarra, some 110 kilometres north of Baghdad. Insurgents armed with guns and rocket-propelled grenades stormed two police stations. At one, they killed an Iraqi police officer and a child at a nearby school, witnesses said. At the second, militants chased officers away and set off explosives. U.S. and Iraqi forces eventually secured both stations.
Meanwhile, a suicide car bomber attacked two U.S. Bradley fighting vehicles driving just outside the city and gunmen fired at a U.S. checkpoint. No troops were hurt, but two Iraqi civilians were killed by U.S. forces in the crossfire, military officials said. [...]
We've been puzzled by President Bush's choice of Bernard Kerik, who was the police commissioner under Mayor Rudolph Giuliani, as the homeland security secretary. Before the Senate signs off on his nomination, there are a lot of questions to ask about Mr. Kerik's readiness for this job, and about some troubling parts of his record. If he is confirmed, Congress will want to keep a close eye on him and his department.
Mr. Kerik has some strengths. He has an impressive personal story: he overcame a troubled family background to lead the nation's largest police force. He has considerable experience in law enforcement and antiterrorism activity. It is also welcome that he is a New Yorker, given the city's unique history with terrorism and the unfairness of the formula used to allocate homeland security money, which favors Wyoming over New York.
But other parts of his record are less reassuring. A homeland security secretary should be above politics and respectful of civil liberties. But when he stumped for President Bush this year, Mr. Kerik engaged in fearmongering. He told The New York Daily News that he was worried about another terrorist attack and that "if you put Senator Kerry in the White House, I think you are going to see that happen." And he was quoted in Newsday as saying this about opponents of the Iraq war: "Political criticism is our enemies' best friend."
There are chapters of Mr. Kerik's career that are worthy of particular scrutiny. In the summer of 2003, he spent several months in Iraq training police officers. But his time there appears to have been cut short, right around the time of some serious terrorist attacks, and the state of the force since his departure has been bleak. Given the relevance of that work to his new duties, it would be instructive to know what, if anything, went wrong.
The public is also entitled to know more about his work for Giuliani-Kerik L.L.C., a consulting business he operates with Mr. Giuliani, who reportedly had a large hand in getting him his new position. Mr. Kerik should offer assurances that former clients and colleagues will not get preferential treatment. He has had difficulty with ethical lines in the past. In 2002, he paid a fine for using a police sergeant and two detectives to research his autobiography.
Then there is Mr. Kerik's enormously profitable membership on the board of Taser International, the stun-gun maker. Tasers are marketed as nonlethal, but Amnesty International says more than 70 people have died in the United States and Canada since 2001 after being shocked with them.
One of the most glaring weaknesses in Mr. Kerik's résumé is his limited experience working with Congress and official Washington. The Senate may want to encourage him to bring in experienced top staff members for the heated battles sure to come.
WASN'T it something how we all rushed to the edge of the boulevard last week to wave our hats and applaud at the news that former New York City police commissioner Bernard Kerik has been selected by President Bush to become the nation's new Homeland Security Czar?
Certainly it was a moment to remember for Kerik, an up-from-the-streets type of fellow who began life as the son of a New Jersey prostitute, maneuvered his way into becoming a limo driver and bodyguard for the Mayor, and has now wound up ready to take on the role of a lifetime as a kind of cabinet-level Bo Dietel for the whole of America.
And to do so, Kerik is not going to wind up living with his wife and kids in some high-rise warehouse across the Potomac, or show up for Situation Room briefings in a suit from Syms. We'll turn to why in a minute, but for now all one needs to know is that a timely recent sale of stock in a company called Taser International, Inc., where he has been serving as an outside member of the board, has made the nation's soon-to-be-confirmed new Secretary of Homeland Security nearly $6 million richer than he was just three weeks ago.
Now Kerik is a fine fellow, I am sure, and he'll doubtless do a bang-up job of securing the homeland and all that. Yet over his career, he has more than once turned up in situations that encourage the curious to want to know more (and more after that) about what really happened — though in post-9/11 America the hero machine is already at work on his resume, sanding down the rough spots to a smooth and blemish-free luster.
It is, for example, by no means clear that Kerik did an especially commendable job during the three months of 2003 when he worked in Baghdad heading up the rebuilding and training of Iraq's post-Saddam police forces.
In prepared remarks praising the new nominee last week, President Bush ranged across the whole of Kerik's career, from his days as a beat cop in Times Square, to his hands-on work at Ground Zero on the morning of Sept. 11, 2001.
Yet the President was oddly — and utterly — silent on Kerik's work in Baghdad, and perhaps for good reason. Though Kerik presided over the hiring of thousands of recruits for the reconstituted Iraqi police force, most were hired without background checks, and many turned out to be hardened criminals. As a result, some 30,000 of them, or roughly 25 percent of the entire force, are now reportedly being let go, with the U.S. footing the bill for $60 million in severance payments.
There's also Kerik's never-fully explained role in the 1990s as head of a New York City Corrections Department foundation that was secretly funded with roughly $1 million of tobacco company rebates from departmental purchases of cigarettes using city funds. Kerik's hand-picked treasurer for the foundation, Frederick Patrick, is now serving a one-year prison sentence after admitting in court that he pilfered nearly $140,000 of the foundation's money to pay for collect-call phone sex from inmates.
So, mindful as we all apparently must now be to praise our Caesars at every turn, perhaps Kerik's recent involvement, via Taser International, in the worlds of Wall Street and big business will nonetheless be worth watching as he heads to Washington and back to the world of public service.
When it comes to companies about which a curious mind would want to know more, Taser International is at the top of the list.

This NASDAQ-listed company produces a pistol-like device that fires a dart-type projectile attached to several yards of filament-fine electrical wire connected to a battery. Once the dart is embedded in the skin of a victim, the battery sends a disabling jolt of high voltage electricity down the wire and into the victim, knocking him instantly to the ground in a brief but intense fit of twitching and convulsing that is suggestive of an epileptic seizure.
In the wake of the 9/11 attacks and the furor that erupted over whether airline pilots should be armed, the Taser folks began hawking their stun gun as a "non-lethal" alternative to conventional firearms and thus just the thing to make air travel safe again.
Tasers failed to make much headway with the airlines. But police departments were another story, and as they began placing orders the company's stock price exploded, soaring 4,800 percent since January.
Yet the success story of Taser International has a dark side, for although the company has insisted from the outset that its weapons are non-lethal, evidence to the contrary has been piling up.
The company's problems began to multiply last June when the New York Times reported that Taser's safety claims have been based on a 1996 series of tests involving a pig, and a 1999 study involving five dogs. Both studies were commissioned and paid for by Taser.
To bolster its claims for the safety of Taser stun guns, the company issued a press release on October 18th asserting that a recently concluded but as yet unpublished U.S. military study had found the Taser stun gun to be safe as a non-lethal alternative to conventional firearms. Then on November 26, the Times reported that the U.S. Air Force laboratory that had conducted the study had not found Tasers to be safe at all.
Last week, Amnesty International weighed in with its own report, citing research showing that 76 people in the U.S. and Canada have died following jolts from Tasers since the weapons were first introduced into those markets in 2001.
Then, over this last weekend, the company tried what amounted to pre-emptive damage control regarding a story by the Miami Herald newspaper that had not even been published. The misguided effort, which simply drew national attention to a story that the company obviously did not want anyone to read, claimed that Tasers are indeed safe and that assertions to the contrary by the Herald would be false.
All this strenuous huffing and puffing puts one in mind of the third act of Hamlet, during which the indecisive young prince's mom turns to her son and delivers Shakespeare's immortal comment about folks who protest too much — a lot of which seems to be going on in these press releases.
For the moment, Kerik seems comfortably in the clear, for whatever his reasons may have been for selling his shares, they are now changing hands for almost exactly what they were selling for when he unloaded them on Nov. 11th — meaning that until now at least, his nomination as security biggie for the homeland has been pretty much a non-event.
But I doubt that this is the end stories about Kerik and Taser International, and for what little it may be worth, I at least will be watching to see whether, in the fullness of time, the Department of Homeland Security (or maybe even the Iraqi national police force) becomes a major new buyer of Taser's non-lethal stun guns. At which point you will hear from me again on this matter.
Several Islamic fundraisers with alleged links to the militant Palestinian group Hamas were ordered Wednesday to pay $156 million in damages to the parents of a teenager killed in a 1996 terrorist attack in Israel in what both sides agreed was a precedent-setting decision in U.S. District Court in Chicago.
The U.S. previously froze the assets of all but one of the defendants, raising questions about how much Stanley and Joyce Boim will ultimately collect.
But the Boims, who are U.S. citizens living in Israel, and their lawyers still hailed the verdict as an important precedent for U.S. victims of terrorism.
The decision is the first by a jury holding U.S. citizens or organizations liable under a federal anti-terrorism law that allows victims of terrorism to sue for civil damages.
"What we did was to put a spotlight on organizations that under the guise of charitable activities have supported terrorism," said Stanley Boim, whose son David, 17, was gunned down by Hamas terrorists outside his high school near Jerusalem.
A federal jury deliberated about six hours before awarding the Boims $52 million in damages, far more than their lawyers had even sought in closing arguments on Tuesday.
Moments later, U.S. Magistrate Judge Arlander Keys trebled the damages to $156 million, as required under the U.S. anti-terrorism law. [...]
SINGAPORE : One of Singapore's Army camps - Nee Soon in the North - was attacked by a simulated deadly release of both sarin and ricin on Thursday afternoon.
But Singapore's Armed Forces swung into action to detect and contain the toxic agents in time.
The demonstration was the army's first coordinated effort with their US counterparts in bio-chemical defence.
A home-made bomb exploded just as guests at an outdoor event escaped in time to safety.
But the danger still lurked.
So teams from the Army's Chemical, Biological, Radiological and Explosives Defence Group, and the US 4th Weapons of Mass Destruction Civil Support Team were called in.
Almost immediately, traces of ricin were detected and sarin was also identified on site.
To make matters worse, the teams found a package containing Cobalt-60, a radioactive substance.
Experts say that it is unlikely that a triple attack of bio-chem and radiation substances could happen at the same time.
But this army wanted to be fully prepared.
Colonel Ho Kong Wai, Head, Chemical, Biological, Radioactive and Explosives Defence Group, said, "We are always looking for ways to break new ground, and to fight this threat of CBRE, we need to have bilateral and joint training, and this has provided us an excellent opportunity to benchmark our capabilities, drills and procedures. We have benefited greatly from this experience. "
Major General David Poythress, Commander, Georgia National Guard, said, "One of the things I have been extremely impressed by here is your research and development...a number of items you have under development here that we can learn quite a bit from.
"As you can see, the teams train on essentially the same equipment, and are trained to the same standard, and what we saw here today was how easily inter-operable they are in dealing with a weapon of mass destruction incident."
This is the first time the SAF has worked with their US counterpart on a joint bio-chem defence demonstration.
It was also an opportunity for more than 200 bio-chem defence scientists from around the world to have a first hand look at the SAF's CBRE Defence Group capabilities.
The experts are in Singapore for the seven-day International Symposium on Protection Against Toxic Substances.
Jeddah - A specialist team of United States Marines arrived in Saudi Arabia to defend the American Consulate in Jeddah after it was stormed by militants this week, a US embassy spokesperson said on Thursday.
"A FAST team arrived yesterday in Jeddah to reinforce security at the consulate," Carol Kalin said. "Their job is to reinforce US diplomatic missions in a time of crisis."
Fleet Anti-Terrorism Security Teams (FAST) usually have around 50 members, while regular Marine forces which defend diplomatic missions are much smaller, Kalin said without giving details.
The Jeddah consulate has been closed since Monday's attack in which five gunmen stormed a side gate, set fire to the US flag and a Marine housing unit and killed five non-American staff.
NEW DELHI - At least two Indian policemen have been killed and five wounded in a Muslim rebel attack on their camp in Kashmir.

Two of the wounded are in critical condition, according to police.
The attack coincided with the visit to India by U.S. Defence Secretary Donald Rumsfeld.
Heavily-armed rebels attacked policemen with assault rifles and grenades as the security personnel were entering a newly-built camp, about 50 kilometres southwest of Srinagar. According to police, the rebels came to the camp's main gates, opened fire and hurled grenades before fleeing.
No rebel group has claimed responsibility for the attack. [...]
COLUMBUS, Ohio -- It looked like something out of a macabre heavy-metal video: The lights dimmed in the smoke-filled nightclub, the rock band Damageplan launched into its first thunderous riffs, and then a man in a hooded sweatshirt ran the length of the stage and opened fire, shooting the lead guitarist at least five times in the head.
In just minutes, the gunman had killed three others before being shot to death by a police officer.
The rampage Wednesday night stunned the heavy metal world and left police searching for answers about what set the gunman off.
The slain guitarist, "Dimebag" Darrell Abbott, 38, was a driving force behind the rock band Pantera, and police are looking into reports from witnesses that the gunman was a fan irate that the hugely influential group broke up.
Some of the 500 people packed into the club to see Abbott's new band initially thought that the gunman was an excited fan or that the shootings were part of the show.
"I figured it was another fan wanting to jump off the stage and crowd surf," said Brian Kozicki, the club's lighting designer. "I think he knew he wasn't going to get out and he was going to take down as many people as he could."
Police identified the gunman as Nathan Gale, 25, who listened to Pantera music to psyche himself up before football games and would often hang out at a tattoo parlor and make a pest of himself by talking to customers about music.
"We may never know a motive for this, unless he left a note," Sgt. Brent Mull said. [...]
As the lights dimmed, club security was trying to catch up to a man in a Columbus Blue Jackets hockey jersey over his sweatshirt, who was seen jumping the 8-foot wooden fence to enter the club. The guards could not reach the tall, heavyset man in the crowd.
He climbed onstage, as many Alrosa headbangers do.
"At first we thought it was a hoax, and then when he fired again we knew it was real," said Jeremy Spencer, 16.
Kozicki, the lighting director, brought up the house lights and ducked under his control table, where he called 911 on his cell phone. Several calls followed, with one male caller saying: "He's on stage right now. He's got a gun. ... He just shot again." Fans surged toward the doors in fear.
Kozicki peeked from his table to see the gunman holding a man in a headlock. Police said the gunman appeared ready to shoot the hostage, who managed to duck just enough for Officer James D. Niggemeyer to take aim and kill Gale.
Gale has a minor police record in Marysville, near Columbus, including driving with a suspended license last month, said Police Chief Floyd Golden. At the Bears Den Tattoo Studio in Marysville, Gale made people feel uncomfortable by staring at them and forcing them into a conversation, manager Lucas Bender said.
"He comes in here and likes to hang out when he's not wanted," Bender said. "The most pointless conversations."
The shootings came on the 24th anniversary of perhaps the most well-known assassination of a rock star -- that of former Beatle John Lennon outside his New York City apartment in 1980.
Bangkok - A South African World Bank official has been found dead in a five-star hotel in Bangkok, sources said on Thursday.
A spokesperson for the bank, Cristina Mejia, confirmed that a staff member had died at a Bangkok hotel and that an investigation was continuing but declined to give further details.
Thai police investigators also declined to comment but police at the department's forensic division said the body of Laura Walker arrived from the Shangri-La Hotel on Wednesday afternoon. The police officials, who declined to be named, said an autopsy was being carried out.
An email from one of Walker's friends said: "Our friend Laura Walker died on Wednesday in Bangkok while in training. Details are still sketchy. All we know at this time is that she was robbed in her hotel and that's where she died."
"The authorities are looking into the circumstances surrounding this tragedy and our own security team is working closely with them," Mejia said.
Earlier this week, an elderly Swiss tourist was found dead in a hotel room on the resort island of Phuket. According to police accounts, she was robbed and beaten to death, possibly by a hotel employee.
LA CANADA FLINTRIDGE, Calif. (AP) - A commuter van from NASA's Jet Propulsion Laboratory tumbled 200 feet off a twisting mountain road Wednesday, killing three people and injuring seven, two critically, authorities said.
The van was carrying 10 people to the laboratory when it plunged off the Angeles Crest Highway in the Angeles National Forest about 6:30 a.m. and rolled down a mountainside about 15 miles north of downtown Los Angeles, Los Angeles County Fire Department inspector Ron Haralson said.
Notified by a driver who saw the crash, two California Highway Patrol officers at a nearby movie shoot scrambled down to the vehicle and called for rescue workers who ripped the van apart to get to the injured passengers.

One person was hurled from the van and died at the scene. Two others died inside the van, where other victims were left hanging from windows or trapped under a collapsed roof for as long as an hour, authorities said.
"It's one of the most gruesome scenes I've ever seen," said Mike Leum, chief of the Los Angeles County Sheriff's Department search and rescue team. "There was a complete collapse of the roof onto the passenger area."
The van was carrying six employees of the lab in Pasadena, two contractors and two NASA employees, said Blaine Baggett, a spokesman at JPL, which is the control center for several NASA projects, including the Mars rovers.
Beijing - A ship and an oil tanker collided in southern China near the Pearl River, causing the worst oil spill in five years, state television said on Wednesday.
There were no reported injuries or deaths.
The accident occurred near the mouth of the Pearl River on Tuesday night. A Panama-registered container ship and a German-registered oil tanker collided, China Central Television said.
It did not say how much oil was spilled, which companies owned the ships, or what caused the accident.
Clean-up operations have begun and officials expect to clear the oil within three days, Xu Guoyi, the deputy director of the Ministry of Communications' Maritime Bureau was quoted as saying.
Rescue and cleanup crews are racing to an isolated island in Alaska's Aleutian chain to hunt for six missing seamen and begin assessing environmental damage from a grounded freighter that broke apart last night on rocky, wildlife-rich shores and started leaking at least some of its half-million gallons of oil.
A C-130 plane and three helicopters are involved in the search today for the six crew from the Malaysian-flagged cargo carrier who plunged into the frigid Bering Sea after a Coast Guard chopper crashed yesterday evening while trying to rescue them from the drifting vessel Selendang Ayu, enroute from Seattle to Asia loaded with soybeans.
Coast Guard officials, however, have said survival time in the 43-degree water was typically limited to about three hours, and the men have been missing more than 15 hours.
Isolated Unalaska Island was blanketed in darkness until sometime after 10:15 a.m., today and rescuers faced battling 30-knot winds and 25-foot swells, the Coast Guard officials said this morning. [...]
State and federal biologists were scheduled to fly over the accident site on the west side of Unalaska Island to assess how much of the thick, viscous bunker fuel had escaped into the seabird-rich Alaska Maritime National Wildlife Refuge, where the vessel cracked in two late last night.
"We know there is oil in the water," said Gary Folley, on-scene coordinator for the Alaska Department of Environmental Conservation.
Folley said that a rescue swimmer -- the wetsuit-clad divers who drop into water and load victims into retrieval baskets or hold them above water -- reeked of oil when he was pulled out of the water.
"This afternoon we'll have a better idea of the extent of the slick," Folley said.
Even though the carrier's heavy bunker oil had been transferred to inboard tanks and the fuel heaters were turned off to thicken the fuel, wildlife experts were fearful that it could create an environmental catastrophe.
Greg Siekaniec, head of the Alaska Maritime Refuge, said the region was a "high value area" for seabirds, from wintering eiders to kittiwakes, and was home to Steller's sea lions, sea otters and harbor seals. [...]
More than two dozen people already had been transported to safety when another helicopter carrying three Coast Guard crew and seven shipmates crashed about 6:20 p.m. yesterday, spilling every one aboard into 43-degree waters. With the help of Coast Guard swimmers another helicopter and a Coast Guard cutter were able to pluck all three Coast Guard members and one shipman from the icy seas.
The other six disappeared in the darkness, and the ship later broke apart near the craggy wildlife-rich shore.
"The survival time is right around three hours in those conditions," Rear Adm. James Olson, commander of the Coast Guard in Alaska, said earlier. [...]
A British military helicopter with four people aboard crashed into the sea off the coast of Cornwall while they were investigating reports of a man overboard, the Royal Air Force said.
The Ministry of Defence said rescue operations were underway off Lizard Point, in the south-west of England, but did not say whether the crew of the Lynx helicopter died in the crash.
Contact with the Lynx was lost when it was 24 km south-east off the Lizard. [...]
Traditionally the first land sighting for ships bound for the English Channel, The Lizard has been famous for centuries for the number of shipwrecks in its area.

Investigators think an explosion that ripped through a gas pipeline in the southern Russian region of Dagestan was caused by sabotage and have opened a criminal case on charges of terrorism, the regional Interior Ministry said today.
Two firefighters were injured as they responded to the blaze that broke out on the region's main gas pipeline at about 10pm (8pm Irish time) yesterday, just west of the capital Makhachkala, said Murtazali Gadzhiyev, Dagestan's regional emergency situations minister.
Nineteen bystanders sustained burns and were taken to hospital, said Dagestani Deputy Interior Minister Magomed Omarov.
A second explosion occurred about 25 minutes after the fire broke out, said Sergei Kozhemyak, a spokesman for the Emergency Situations Ministry's southern branch.
Investigators initially attributed the explosion to a technical accident, but Omarov said it was now attributed to terrorism, according to preliminary information. [...]
BEIJING - A Chinese government news agency says 33 people have been killed in a gas explosion at a Chinese coal mine.

Twenty-eight miners were killed in the initial blast and five others died during a rescue attempt.
About 34 others escaped when the explosion ripped through the mine in the northern province of Shanxi.
The accident comes less than two weeks after a blast at a coal mine in Shanxi province killed 166 people, the country's worst mining accident in recent years.
Thursday's explosion happened at Nanlou township, in Yuxian county near the city of Yangquan. Rescue efforts are underway.
GENEVA - Typhoons, earthquakes and war made 2004 one of the toughest years for aid workers, but 2005 will start more positively with a huge conference in Japan on how to reduce disasters, officials said.
This year began with the aftermath of a powerful earthquake in Iran that killed more than 26,000 people, and is ending with a string of storms in the Philippines that have left more than 1,500 people dead, said the United Nations emergency relief coordinator Jan Egeland.
"It has been one of the most challenging years ever for the humanitarian community in part because we have had tremendous natural disasters," the UN deputy secretary general for humanitarian affairs told a news conference.
In a bid to save tens of thousands of lives that might be lost to natural hazards, officials from some 120 countries will gather January 18-22 in the Japanese city of Kobe -- wrecked by an earthquake in 1995 -- for the United Nations' once-a-decade World Conference on Disaster Reduction, officials said. [...]
More resources should be allocated to environmental and urban management as well as teaching the public to adapt to climate change, he told reporters, adding that such issues would be discussed at the Kobe conference. [...]
Natural hazards, however, are not the only cause of disaster, said Egeland.
An announcement at the start of the year that the war-torn region of Darfur in western Sudan was the world's worst humanitarian crisis remained true 12 months later, despite mammoth relief projects, he noted.
Some 1.5 million people have fled fierce fighting that flared between government and rebel forces in the province in February 2003.
A bloody conflict between rebels and government forces in northern Uganda has also triggered a humanitarian crisis, but hopes were rising for peace as both sides have opened discussions through mediators, Egeland said.
"We have the best chance now in 18 years to get an end to the senseless slaughtering of civilians in northern Uganda at the hands of the (rebel) Lord's Resistance Army in that area," he told reporters.
In addition, the UN relief coordinator lamented the bloodshed in Iraq where an insurgency against the US-backed government claims lives daily.
"We are very concerned for the situation of the civilian population and the continuous killings of civilians in Iraq," Egeland said.
A comet discovered earlier this year has now moved close enough to be visible without binoculars or telescopes by experienced observers under dark skies. It is expected to put on a modest show this month and into January.
Comet Machholz will be at its closest to Earth Jan. 5-6, 2005, when it will be 32 million miles (51 million kilometers) away.
People with dark rural skies and a good map should be able to find it on Moon-free nights now into January.
Backyard astronomers have been watching Machholz for months through telescopes. It was spotted by naked-eye observers for the first time about three weeks ago from the Southern Hemisphere, said Donald Machholz, who discovered the frozen chunk of rock and ice in August.
"I saw it last night for the first time with the naked eye," Machholz told SPACE.com Friday. [...]
Astronomers cannot say exactly how bright Machholz will get, because it is notoriously difficult to predict the behavior of comets making their first observed close trip around the Sun. Scientists don't fully understand the composition of comets, nor their variety, so they don't know how much stuff will sublimate nor how fast.
Machholz is expected to reach magnitude 4.0, based on an early estimate. On this astronomers' scale, smaller numbers represent brighter objects. The dimmest things visible under perfectly dark skies are around magnitude 6.5. The brightest star, Sirius, is magnitude minus 1.42. [...]
The Andromeda Galaxy is the furthest object visible to the unaided human eye under dark skies. It is a magnitude 3.4 object.
If the comet were to become roughly magnitude 3.0, it would still appear common among the sea of stars available to dark-sky observers. City and suburban dwellers would likely not find it without optical aid. In either case, binoculars or a small telescope might reveal the comet as more of a fuzzy patch, and if it develops a significant tail, that could be visible too.
Machholz, who has found nine other comets, suggests looking for his latest discovery when the Moon is out of the picture, such as around Dec. 11 when it will be at its New phase.
"The comet can still be seen when the Moon is out, but it will be difficult," he said by email. "Use binoculars or a wide-field (low power) telescope, and/or get to a dark site."
The comet is low on the horizon now, where the atmosphere makes for poor viewing. By early January, the comet will be much higher in the sky, improving viewing conditions.
A moderate earthquake jolted Fukushima Prefecture and the northern Kanto region in the predawn hours of Thursday, the Meteorological Agency said.
There was no immediate report of casualties or damage to properties, police said. Nor did the agency issue a tsunami warning following the quake.
The temblor that struck at 2:15 a.m. registered 3 on the 7-point Japanese intensity scale in the Fukushima Prefecture village of Nakajima. It also measured 2 in Sukagawa, Yamatsuri and other areas of the prefecture and in Mito, Hitachi, Takahagi and other areas of Ibaraki Prefecture as well as the Tochigi Prefecture town of Ninomiya.
The focus of the earthquake, which is estimated to have registered 4.4 on the open-ended Richter scale, was located about 50 kilometers below the seabed off Ibaraki Prefecture, the agency said.
.JAKARTA, Indonesia -- An earthquake measuring 5.8 on the Richter scale rocked the western part Indonesia's densely populated Java Island early Thursday but there were no reports of casualties or damage, officials said.
The quake jolted Ciamis district at 1:14 a.m. (1814 GMT Wednesday) and was strongly felt in neighboring Tasikmalaya in West Java province, said Suharjono of the national seismology center.
The epicenter was in the Indian Ocean, he said. [...]
Te Anau has been hit by another earthquake overnight, less than three weeks since the southern region was shaken by a quake measuring 7.2 on the Richter scale.
This morning's magnitude 4.4 quake struck 40km north-west of Te Anau at 12.21am, at a depth of 90km, and was only likely to have been felt in the Te Anau area, according to Geological and Nuclear Sciences (GNS).
A mild tremor jolted parts of Sylhet, Chittagong and other places of the country Thursday but no casualties or damages were reported immediately. An official release of the Bangladesh Meteorological Department said the tremor occurred at 2:49:57pm (BST) and lasted for 24 seconds. The epicentre of the earthquake was 225 kms from Chittagong seismic observatory and its magnitude was 4.85 in the Richter scale.
REAL, Philippines (AP) - At least four survivors were pulled Thursday from a building that collapsed in mudslides 10 days ago, while the death toll from devastating storms in the Philippines' northeast rose to at least 842. More than 750 people were missing.
The four survived by drinking "any kind of liquid that dripped" from the rubble that entrapped them, said Maria Tamares, 49, who was rescued along with her three-year-old granddaughter and two teenage boys in Real, about 65 kilometres east of Manila. Covered with blankets and lying on makeshift stretchers, they were flown in a military helicopter to a hospital in nearby Lucena city.
As rescue crews continued to pick their way through debris, the Office of Civil Defence raised the number of confirmed deaths from the storms by 102 to 842. It said 751 people were still missing.
Tamares and the others apparently had been trapped in the kitchen of the two-storey resort building, which was buried under piles of mud on Nov. 29, when the worst of two back-to-back storms that battered the region hit, witnesses said.
About 40 miners volunteering in the search heard voices in the rubble of the building and used sledgehammers, torches, hacksaws and bolt cutters to punch a hole through the thick concrete roof to reach the survivors. [...]
HUNTSVILLE, Ala. (AP) — Storms dumped more than 2 inches of rain on parts of north Alabama on Thursday, worsening flooding problems in a region where lowlands and some rural areas already were inundated with water. [...]

The water set creeks and streams higher throughout the Tennessee Valley region, where some areas had more than 7 inches of rain on Monday and Tuesday.

"It doesn't take a whole lot to make it worse because the ground was so saturated," said Dave Wilfing, a meteorologist with the weather service in Birmingham.

Walker County schools delayed opening as a strong band of storms move through, and Fayette County officials said they would dismiss classes early because of the threat of rising floodwaters covering roads.

The weather service issued tornado watches and warnings as the system moved across the state, but no serious damage was reported. [...]
The new dump of snow in the Cascade highlands that brought hope to the hearts of skiers could turn into a headache for people living near flood-prone rivers late this week.
Unseasonably warm weather and rain are expected to arrive today, dousing more than 2 feet of snow that fell on parts of the Cascade Mountains on Tuesday and yesterday. That sets up prime conditions for high rivers fueled by melting snow, said Cliff Mass, a University of Washington professor of atmospheric sciences.
The National Weather Service yesterday issued a flood watch through Saturday for eight Western Washington counties: King, Snohomish, Skagit, Whatcom, Clallam, Grays Harbor, Jefferson and Mason. That means flooding is possible but not imminent.
Emergency-management officials in several counties said they were taking a wait-and-see attitude but were prepared in case things took a turn for the worse. In Skagit County, emergency-management director Tom Sheahan said the county is prepared to open the emergency-operations center tonight if the Skagit River reaches its flood stage in the town of Concrete.
"This could be an unusual storm," Sheahan said. [...]
European participants at a UN global climate conference in Argentina are leading discussions on ways to cut greenhouse emissions after 2012, looking beyond the time frame laid out to curb global warming set by the Kyoto Protocol.
Yvo de Boer, the chief EU negotiator, said Russia's recent ratification of the Kyoto Protocol had inpired the nearly 200 nations at the conference to consider a post-Kyoto framework to curtail the gases blamed for Earth's warming. [...]
The US and Australia are the biggest industrialised country to have rejected the Kyoto Protocol, a landmark agreement that takes effect in February and requires 30 of the world's developed nations to reduce their output of heat-trapping gases produced by industry, automobiles and power plants.
Developing countries, facing possible emissions controls for the first time after 2012, have resisted opening talks about the "post-Kyoto" future. Under Kyoto, governments pledged new limits on emissions by industrial nations.
Russia last month ratified the accord in a major political boost that further highlighted the US opposition as one the biggest greenhouse gas polluters.
But the US stance, which has rankled European allies, hung over the annual UN gathering even as governments began discussing what comes after Kyoto.
"The main thing Russian ratification brought about is confirmation that the Kyoto Protocol is a global institution, and the US really is the odd one out," said Frederiks.
A US climate negotiator, Harlan Watson, said Tuesday that the United States should not be considered an environmental villain by supporters of the Kyoto Protocol, arguing the Bush administration plans to spend $5bn (€3.75bn) annually on research and technological development related to global warming.

Readers who wish to know more about who we are and what we do may visit our portal site Cassiopaea.org
---
Remember, we need your help to collect information on what is going on in your part of the world!
We also need help to keep the Signs of the Times online.
---
Send your comments and article suggestions to us

---
Fair Use Policy
Contact Webmaster at signs-of-the-times.org
Cassiopaean materials Copyright ©1994-2014 Arkadiusz Jadczyk and Laura Knight-Jadczyk. All rights reserved. "Cassiopaea, Cassiopaean, Cassiopaeans," is a registered trademark of Arkadiusz Jadczyk and Laura Knight-Jadczyk.
Letters addressed to Cassiopaea, Quantum Future School, Ark or Laura, become the property of Arkadiusz Jadczyk and Laura Knight-Jadczyk
Republication and re-dissemination of our copyrighted material in any manner is expressly prohibited without prior written consent.
.