---
New! Signs Supplement: Fortean Fire

Picture of the Day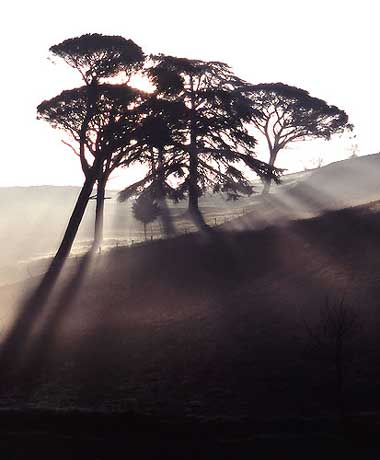 ©2004 Pierre-Paul Feyte
We have discussed several times the idea that everybody who can truly read the signs and see what's going on in this world should get together and "fix" the world, that those of us who are aware of the horrors going on throughout the world should be able to come together in a useful way to directly "handle" these horrible events, deeds, and conditions. A reader writes:
It's fine that the outside observer mode allows us not to freak out-but in reality-these horrid instances of missing hands and lips should alarm, repulse, and nausiate us! They do me! These gruesome details must not be forgotten. This is the reason for our fight for what is right-to stop it. I am beginning to wonder if this little 'get-together' of like minds [...] is somehow amiss or at least misguided or whoefully inadequate. WHY AREN'T WE NETWORKING TO SOLVE SPECIFIC PROBLEMS INSTEAD OF FEELING SECURE IN OUR LIITLE "SELF DISCOVERIES"! My personal lessons didn't save anyones lips...did it.
Let us look at the assumptions in this passage.
We think the world is as it is for a reason. The oppressors and the murderers and the corrupters have "chosen" to be what they are and do what they do. Our reader suggests we "fight" to "stop it." The idea of "fighting" and "putting a stop to the madness" has connotations of acting against another. We think, on the contrary, that we should not act against another but should instead act for our own destiny. These mechanical agents of entropy, causing so much mayhem in our reality, may very well force us all to confront the nature of this reality no matter how much we have resisted seeing.
It appears that all the responsibility rests on the individual. Attempts at swaying the masses, uniting them for a common cause, and eliciting action usually end in hysteria and violence. Individuals must make choices as individuals, and not be followers. Followers are seeking some sort of insurance against the future. The desire to follow is based on fear. Following reduces responsibility.
How many have fallen under the spell of becoming a "Holy Warrior" with a flaming sword of judgment swinging away? To do this is to judge this world and its denizens as somehow "wrong" and in need of "fixing", when in fact, the world is exactly as it is supposed to be. If it was not supposed to be this way then it would be something else.
You cannot really save anyone else, you can only save yourself, which implies that each individual person must find in their own time and their own way exactly how to "save" themselves. It is incredible hubris to imagine that if people would only think like ourselves, this world would be a better place.
This is not to suggest that one cannot offer any help at all. There do seem to be certain ways to offer help in a creative fashion, such as giving knowledge that another can utilize for "saving" one's self, but to intercede in the life lessons of another or try to dictate the lessons of another - both the predator's and the prey's - is an act of judgment. This latter attitude has cost the world hundreds of millions of lives throughout the centuries, especially in the name of the almighty God, whether Jewish, Christian, Moslem or otherwise.
In Henry See's column On Living in Truth, he wrote:
This insight might be considered as an advance over the dogmatic, "I am right" view, especially when we study human history where all too often one particular way of seeing the world was imposed by force by one group upon another. This imposition was carried out not because one point of view was "truer" than another, but because one group was stronger than another. The scientific view of the world did not overcome other systems of thought through debate, but through guns and violence as the European countries, where the "scientific mindset" developed, imposed their will upon each other and their colonies.

Force rather than truth was the means of establishing the dominant worldview. This "way of seeing", once enshrined, was then passed on as "natural" until a new group emerged as the dominant power, bringing with them a new interpretation of the world justified by a mightier sword.

We have seen an example in our day where neo-liberalism was imposed and enshrined as the only "true" economic model, western democracy as the one-true political model, materialism and humanism as the philosophical and scientific models, with the monotheistic religions of Christianity and Judaism as the religious models in the West. All of these ideologies are either the product of the United States or are defended by the United States. And unless you happen to be a resident of that accursed country, you will quickly see that these ideas have been imposed through economic power backed by military might, not because of any overriding validity or truth.

Truth has nothing to do with it.
One suggestion put forth is that if all of us who can see the "terror of the situation" got together and used networking to stop the madness, then through sheer strength of numbers we could change the horrible reality of this planet. This idea has some merit, but not in the world as it is now. This world is clearly dominated by the destructive forces of entropy who have put controls into place that would keep a "group endeavor" to change reality as suggested above from ever becoming possible. This is supremely depressing, maddening, and saddening when one finally wakes up to this reality. Hope seems lost and in a very real sense, it is lost. WE CANNOT CHANGE THIS WORLD!
BUT we can change ourselves, and this task is difficult enough. This power has been given us to utilize or not. Many decide it is easier to attempt to manipulate and assert one's will over others. Perhaps if enough people do the very hard work of changing the self, then maybe a different reality can begin to germinate and eventually be born. When people decide not to do this work on self, a vacuum is created in their lives, a vacuum into which the power hungry are ready to step. Our "power" to choose is thus handed over to those who would dominate. In our world, it is obvious that the vast majority of people are not doing the very hard work on self, and therefore the dominators have a very large "pool" of "power" to draw from. The latter is why there is no hope, and why the idea of changing the self is the only hope for the future, even if glimmering.
As individuals in our current state, we cannot DO, we cannot truly change anything external to our selves, including reality. We are reactive, and therefore our actions will be entropic in nature because order does not come by reacting to chaos. Order comes from initiating creative action, despite the surrounding chaos of reality. By default then, this same condition exists when we try to come together as a group. Just as individuals cannot DO, neither can groups truly change anything; they can only react. History confirms this when we consider that groups of people have been getting together for thousands of years to try and "improve the condition of Man", yet we can see all around us the evidence that Man's condition has not improved and, in fact, seems to be worsening day by day.
So, how can this idea of changing the self actually help people? How can we "help the world" by changing our selves? What exactly does this involve?
Laura talks about this in her article Splitting Realities:
The object of the Warrior is, of course, to utilize whatever is necessary to stand against the Petty Tyrant, to draw the line and hold it, and - if necessary - to strategically systematically harass the Petty Tyrant until they are drained of energy, and with their last, desperate burst, they do something so stupid, so destructive, that finally, due to the forbearance of the warrior who knows the nature of the Predator, the Petty Tyrants receive their "due" - generally at their own hands. And thus the dynamic ends.

Now, notice very carefully the following remark: predictions for the future have the form: IF this, THEN this; IF NOT, then that. If the situation, as it is, is not known, no one will take any action and the predictions for the "future" will be "set." However, if there is a change, perhaps even so small a change as just what we are doing here in sharing this information, it can change everything in a nonlinear way.
We live in a non-linear, fluid reality. The future is not set and can possibly be dramatically changed by the smallest efforts, the proverbial "butterfly wings". Once one has learned some knowledge and lessons about the self and then applied it to one's own life, then that knowledge can be shared so that other's can apply that same knowledge and expand upon it and in turn share again. That's why Cassiopaea.org exists. All of the work on the site is about sharing and learning and helping others to help themselves. Knowledge is Light is Love. This is true compassion. From this perspective, the work that is done here on Signs IS "networking to solve specific problems".
The "specific problem" is how exactly should one go about helping/serving others? The solution is found in each one of us individually.
UN criticises countries' vague 'terror' laws
Tuesday 17 February 2004, 11:51 Makka Time, 8:51 GMT
The UN Commission on Human Rights has expressed grave concerns about rights abuses by several countries in their quest to deal with perceived security threats.
The Working Group on Arbitrary Detention report particularly criticised the "imprecise definitions of crimes" in anti-terror legislation and the use of military tribunals and special courts of law.

The UN group's criticisms come as the United States finds itself under increasing fire for its extrajudicial procedures for detainees held at its Guantanamo military base in Cuba.

But Washington has rejected the UN report, saying the working group is not competent to judge the matter.
I-80 closed in Wyoming after cops find explosives
By Associated Press
February 17, 2004
CHEYENNE - Seven miles of eastbound Interstate 80 were closed Monday night after explosives were found in a trailer.
Two men were arrested.
Traffic about 10 miles east of Cheyenne was detoured onto an outer road while westbound traffic continued normally.
The eastbound lanes hadn't reopened as of 10 p.m.
According to the Wyoming Highway Patrol, a Dodge Durango pulling a U-Haul trailer was pulled over about 5 p.m. for driving erratically. A trooper allegedly found a misdemeanor amount of drugs and called in a search dog.
The Wyoming Division of Criminal Investigation was notified after the first explosives were found, and a dump truck carrying sand was called to the scene. Authorities put the explosives in the dump truck in preparation for hauling them away.
Bush raises spectre of ballistic missile attack
President George W Bush says the United States continues to face the possibility of attack from ballistic missiles armed with weapons of mass destruction.
Mr Bush says this is the reason the US is developing and employing missile defences to guard its people.
In his weekly radio address to the nation, Mr Bush warned of more attacks like those of September 11.
"On September the 11th 2001, America and the world saw the great harm that terrorists could inflict upon our country, armed with box cutters, mace and 19 airline tickets," he said.
"Those attacks also raised the prospect of even worse dangers."
Mr Bush's speech is being seen as a counter to criticism that the US is unlikely to find weapons of mass destruction in Iraq.
N Korean leader threatens US during birthday celebrations
North Korea has marked the birthday of the country's leader, Kim Jong Il, with fresh threats to destroy the United States.
Kim Jong Il is celebrating his 62nd birthday and the event is one of the communist country's biggest holidays.
According to the official Korean Central News Agency, people in more than 50 countries are also celebrating, or in its words, "greeting the sun of the 21st century".
In a speech, a senior party official declared that if the US begins a war with North Korea, the US will be mercilessly destroyed by the North Korean military. [...]
Israel turning corner on peace and economic front: Sharon

February 17, 2004

JERUSALEM (AFP) - Prime Minister Ariel Sharon said Israel was turning the corner on the security and economic front as he defended his government's record during its first year in office before parliament.
In a rowdy session at the Knesset, Sharon said that more time was needed for full judgment to be passed on his right-wing coalition government which was officially installed on February 27 last year after elections the month before.
"We have acted to bring back calm on the economic level as well as on the security level, because I have said always that security will bring peace," the 75-year-old premier told deputies. [...]
Sharon did not touch on the conflict with the Palestinians but instead vowed to narrow class differences as well as push for greater immigration by Jews into Israel. [...]
The latest deaths brought the overall toll since the start of the intifada in September 2000 to 3,766, including 2,823 Palestinians and 875 Israelis.
Israel Approves $20M for Settlements

By GAVIN RABINOWITZ, Associated Press Writer
February 17, 2004
JERUSALEM - A parliamentary committee has approved more than $20 million in new funding for Jewish settlements in the West Bank and Gaza Strip, despite Prime Minister Ariel Sharon's recent calls to evacuate parts of these areas.
The decision Monday by the Finance Committee outraged the Palestinians as well as opposition legislators. It also threatened to complicate a visit this week by senior U.S. diplomats, who are to arrive to discuss peace efforts with Sharon. [...]
Israeli president meets Chirac amid protest against West Bank barrier
AFP
Tuesday February 17, 5:35 AM
Israeli President Moshe Katzav began a four-day state visit to France with a tightly guarded meeting with President Jacques Chirac, as several hundred demonstrators protested in the French capital against Israel's controversial barrier across the West Bank.
The two nations hope the visit -- the first by an Israeli head of state since 1988 -- will bolster bilateral ties, despite persistent tensions in the Middle East and allegations of anti-Semitism in France.
Katzav, who was flown into the city centre by helicopter with military escort, invited his French counterpart during a joint news conference to visit the Jewish state.
"I received his invitation with pleasure," Chirac responded, without saying whether he intended to go.
The first evening of Katzav's visit was marked by a protest against Israel's separation barrier across the occupied West Bank, which police said was attended by 300 people and more than a dozen political parties and associations, including the Greens and the Human Rights' League.
Protestors unfurled banners demanding "Stop Israeli state terrorism" and chanted slogans such as "State of Israel, criminal state".
The legality of the barrier is to be examined next week by the International Court of Justice in the Hague. Israel is to boycott the hearings.
In remarks at a gala dinner in Katzav's honour, Chirac called both for an "incontestable recognition of the right of the Jewish people to a state" and for the creation of a "viable Palestinian state, alongside Israel". [...]
French politicians found guilty
A spokesman for President Chirac's political party and a former defence minister have been convicted of money-laundering in a party finance scandal.
Renaud Donnedieu de Vabres and Francois Leotard were found guilty weeks after Mr Chirac's party leader, Alain Juppé, was convicted in a separate case.
Leotard, 61, got a 10-month suspended jail term for using a fake bank scheme to fund his former Republican Party.
Donnedieu de Vabres, an MP, was fined 15,000 euros (£10,000) for his role.
Both men were convicted of money-laundering, but only Leotard was convicted of a second charge of illegal party funding.
[...] Leotard, who has now retired from politics, said he had done nothing wrong, claiming that the practice was widespread among parties of both the left and the right.
[...] The BBC's Allan Little, in Paris, says it is only the legal immunity he enjoys as head of state that has saved Mr Chirac himself from judicial scrutiny for his alleged involvement in that affair.
Maher Othman Al-Hayat 2004/02/16
Arabs are witnessing a second Nakba (calamity) to happen in the Palestinian territories that Israel occupied in its 1967 expansion war. Arab countries do not seem capable of stopping this new Nakba, which Israeli Prime Minister Ariel Sharon is hastening its pace; not only through the military attacks and cutting the ways for Palestinians to earn their living - by denying them work inside Israel - destroying their crops and preventing them from moving between their villages and cities, but also through continuing building the racist separation wall, which divides many villages and cities; a wall that imprisons the people within cement and barbed wire with barbaric iron gates guarded by the occupation's soldiers.
The wall, which embittered the citizens' life, is now threatening, or forcing, displacement, because escaping the savage giant wall would be the only choice over prison life, poverty and cut off from their lands, relatives and friends.
Jewish emigrants return to Russia after encountering setbacks in Israel
06:01 AM EST Feb 17
FRED WEIR
MOSCOW (CP) - Oleg Khait fled the Soviet Union in 1990 seeking a better life and safe haven as a Jew in Israel. Today he says he's found what he was looking for - back in Russia.
"The whole family wanted to come back to Russia," says the 43-year-old language teacher who says he's amazed at how Moscow is booming with new business, intellectual and cultural activity.
"Israel is fine but we always felt like outsiders there."
Despite increasing terrorism in Russia, including the subway bombing in Moscow earlier this month that killed 39 people, he says "we are sure coming back was the right decision."
Khait and his family are among the estimated 50,000 former Soviet Jews who've decided to return in recent years, driven not only by economic crisis and security nightmare in Israel but also by unexpected social stability and fresh opportunities opening up in Russia.
[...] Many of those who left the U.S.S.R. and early post-Soviet Russia recall being exhausted with economic hardship and terrified that traditional Russian anti-Semitism might erupt into anti-Jewish pogroms. But life in Israel presented other kinds of difficulties.
"They called us 'sausage immigrants' in Israel, as if we were just looking for a handout," says Joseph Krongauz, a 73-year-old construction consultant who went to Israel with his wife in 1995.
A JEWISH CZECH IN JOHN KERRY'S COURT
by Jennifer Anne Perez
The saga of a U.S. senator and presidential contender in search of his roots--and his reaction to the "revelation."
even years ago, U.S. Secretary of State Madeleine Albright was confronted with a genealogical discovery: her Czech émigré parents were Jewish. They'd hidden their Jewish roots during and after the Second World War. More than a dozen of her Jewish relatives, including three grandparents, an aunt, an uncle and a first cousin, had all perished in the Nazi concentration camps. Albright has been reluctant to comment on the discovery, telling the Washington Post, "I have to look into this myself...it's a very personal matter."
A similar revelation occurred on February 2, 2003, when the Boston Globe reported that Massachusetts senator and Democratic presidential candidate John Kerry, thought by many to be a "Boston Brahmin" of Irish-Catholic ancestry, was the grandson of Czech immigrants who also had concealed their Jewish heritage.
The story begins in the hamlet of Horni Benesov on the tenth of May 1873--the day Benedikt and Mathilde Kohn had a son they named Fritz.
Genealogists call Bush and Kerry kin: Big Isle researchers claim the president and his top opponent are distant cousins
By Matt Sedensky
Associated Press
[...] Bruce and Kristine Harrison, publishers of historical databases, traced back the family histories of Bush and Democratic Sen. John Kerry.
The result? They're cousins.
Well, 16th cousins, three times removed, to be exact. But cousins, nonetheless.
FLASHBACK !
Click on the thumbnails, and a larger image will open in a new page.
The images on the left are from a rather interesting historical document submitted by a reader.
Our reader writes:
"I think you'll be amazed at the number of names associated with this current 'Revolution' and the one we experienced in 1776.
Some names that are contained in this small booklet that correspond to the current 'International Revolution' are: Bush, Franks, and Myers. Maybe a coincidence, maybe not. I can tell you this much, I asked several historical societies to verify the booklets contents, to no avail. None would or could identify Major George Bush as having served under Washington in 1776."
We attempted to research the genealogy ourselves, to determine if there is any relation to the current President and the Major George Bush mentioned in the document. It appears that much of the Bush family genealogy records are missing from the public domain.
UPDATE! A reader has reported: the research of William Addams Reitwiesner says that Dubya's GREAT-GREAT-GREAT-GREAT-GRANDPARENTS are listed as:
Timothy Bush, b. prob. Lebanon, Conn., 1 Apr. 1766, d. Rochester, N.Y., 4 May 1850. He married, in Penfield, N.Y. 26 July 1791, Lydia Newcomb, b. 28 Apr. 1763, d. Penfield, N.Y., 14 Sept. 1835.
This Bush would have been ten years old at the time of the American Revolution. The father of this Timothy Bush is listed as:
Timothy Bush, d. Springport, N.Y., ca. 1815, married in Hebron, Conn., 12 Apr. 1759 to Deborah House, b. Lebanon, Conn., 6 Apr. 1742, d. Springport, N.Y., ca. 1819.
This second Timothy would have been in the right age group to fight in the Revolution.
The GREAT-GREAT-GREAT-GREAT-GREAT-GREAT-GRANDPARENTS of Dubya are listed as: (possibly) Richard Bush, d. Bristol, R.I., 27 Sept. 1732 who married m. 25 Jan. 1726 (possibly) Mary Fairbanks, b. 22 Aug. 1699, d. Bristol, R.I., 7 May 1743.
This ancestry is printed in Gary Boyd Roberts, Ancestors of American Presidents, First Authoritative Edition [Santa Clarita, Cal.: Boyer, 1995], pp. 121-130.
We notice that the Bush line more or less ends with "Richard Bush" - the alleged father of the only Bush who would have been of the approximate age to fight in the Revolution, and that this Richard is only a "possible." The question is: Is the published information accurate or even true? How certain are the Timothy Bushes listed above if the Richard is only conjectural? Any further insight from readers would be appreciated.
by Rabbi Daniel Lapin
lewrockwell.com
[...] Jewish organizations, hoping to help but failing so spectacularly, refutes all myths of Jewish intelligence. How could their plans have been so misguided and the execution so inept?
Ancient Jewish wisdom teaches that nothing confuses one's thinking more than being in the grip of the two powerful emotions, love and hate. The actions of these Jewish organizations sadly suggest that they are in the grip of a hatred for Christianity that is only harming Jews.
Today, peril threatens all Americans, both Jews and Christians. Many of the men and women in the front lines find great support in their Christian faith. It is strange that Jewish organizations, purporting to protect Jews, think that insulting allies is the preferred way to carry out that mandate.
A ferocious Rottweiler dog in your suburban home will quickly estrange your family from the neighborhood. For those of us in the Jewish community who cherish friendship with our neighbors, some Jewish organizations have become our Rottweilers. God help us.
Local Pastor Saw 'Passion' Preview
Some Groups Worried About Movie's Message
TheOmahaChannel.com
OMAHA, Neb. -- How do local officials feel about the film "The Passion of the Christ?"
One Omaha pastor viewed the movie in Chicago at a special screening. Pastor Les Beauchamp, with Trinity Church, said heís urging members of his congregation to see the film.
"It's something that will help you understand the scripture and the story, of the death and resurrection of Jesus," Beauchamp said. "I was stunned, not only by the accuracy, but I was stunned by the artistry. I was stunned by the realism. It was very difficult to critique."
There has been criticism, though, and real concern about the movie, especially in the Jewish community, over the movie's powerful message.
ìI believe this movie has the potential to fuel anti-Semitism, to reinforce it," said Abraham Foxman, with the Anti-Defamation League
The League said "The Passion" depicts Romans who behave with compassion toward Jesus, while Jews are shown as "blood-thirsty."
Local director Bob Wolfson said "this is certainly not a positive portrayal of the Jewish community at that time." Wolfson said the best case scenario would be for people to learn more about the events leading up to Jesus's death before watching the movie.
If the film is used as a teaching tool, Jewish leaders fear the truth will be lost in Mel Gibson's interpretation.
[...]"Something as stark and historic as the death of Jesus and the trial of Jesus doesn't fit well into political correctness, therefore, it's controversial," Beauchamp said.
Moscow blast confirmed as suicide bombing
Last Updated Tue, 17 Feb 2004 5:44:50
MOSCOW - February's deadly Moscow subway explosion with an equivalent force of nearly five kilograms of TNT was caused by a suicide bomber, Russia's security service confirmed Tuesday.
[...] The makeup of the bomb was identical to one used on a commuter train in the southern Russian city of Yessentuki in December, the security service said.
Security service officials had already said there was a connection between the two blasts.
The December suicide bomb blast, two days ahead of elections to Russia's State Duma ripped through a commuter train near Yessentuki in Russia's southern Stavropol region, killing 47 people aboard.
Anything's Possible in This Place
By Alexei Pankin
Tuesday, Feb. 17, 2004. Page 10
On Feb. 2 a small explosion occurred across the hall from the apartment of Yelena Tregubova, author of the tell-all book "Tales of a Kremlin Digger." I got a call from a foreign journalist working in Moscow. "Do you think it was the Kremlin out for revenge?" he asked. My first response was, "Why would they bother?" Then I got to thinking. Tregubova's book is based on her time as a Kremlin pool reporter. The denizens of the Kremlin undoubtedly told her all sorts of things in confidence, and now they're worried that she'll start spilling the beans. And there are plenty of bright sparks working in government who could have decided that this was the way to get into the boss' good books. "In this country, anything's possible," I said in the end.
An hour later, the same topic came up in a conversation with a colleague who until recently worked as an executive in the television industry. "I thought something like this might happen when I noticed Tregubova's book gathering dust in the bookstores. Her publisher is no fool. One small harmless explosion and the book starts flying off the shelves. And what better advertisement for her next book?" "What rubbish!" I exclaimed. But then I thought for a minute and realized that the publisher probably had the most to gain from the incident. "In this country, anything's possible," I said again.
Then Rybkin disappeared, and talk with colleagues turned to conspiracy theories. "Berezovsky's behind it," one colleague said. "But it could end badly for Rybkin. Doing business with Berezovsky can be deadly. Think of ORT head Vlad Listyev and Liberal Russia co-leader Sergei Yushenkov." "Just before he disappeared, Rybkin started naming the names of shadowy oligarchs with ties to Putin. So they shut his mouth," said another. "Even if the security services are behind it, people'll still suspect Berezovsky," ventured a third.
Shortly thereafter I came across another angle in the newspaper Moskovskiye Novosti: "No matter how Rybkin's disappearance is explained, it's telling that everyone thought of the Kremlin first of all." When Rybkin returned to Moscow he offered a seemingly reasonable scenario that nevertheless bordered on the insane.
When it finally transpired that Rybkin was safe and sound and had simply been on a bender, certain newspapers, such as Moskovsky Komsomolets, began seriously advancing the theory of a Berezovsky-led conspiracy against the Kremlin. After receiving Rybkin in London, Berezovsky just as seriously spoke of a conspiracy against his candidate organized by the security services. It's all nonsense, of course. But then you get to thinking ...
UAE to take delivery of first of 80 F-16s during 2004: official
AFP
Tuesday February 17, 4:23 PM
The United Arab Emirates will take delivery of a first batch of the latest US-built F-16 jet fighters before the end of 2004, the air force commander announced in a statement. [...]
The Gulf federation started upgrading two airforce bases last year to cope with the delivery of the sophisticated, multi-role "Block 60" fighters purchased from the United States, a UAE official told AFP.
The official said the work at the base at al-Minhat outside Dubai was not scheduled to be completed until 2005 while at Al-Dhafra, in Abu Dhabi emirate, the work would not be finished until the end of 2004.
Oil-rich Abu Dhabi has had logistical agreements with the United States since the 1991 Gulf War which have seen US aerial refuelling tankers and C-130 transporters use UAE facilities.
The United Arab Emirates signed a contract worth a total 6.4 billion dollars for 80 of the F-16 Falcon fighters built by Lockheed Martin Corp in March 2000 for delivery from the end of 2004 through 2007.
The Desert Falcon will have special fuel tanks for extended range, new cockpit displays, a new mission computer and other advanced features including US Northrop Grumman radar for improved tracking of multiple targets.
It was the first such sale outside NATO countries and followed the Emirates' purchase of 30 French Mirage 2000-9 combat planes in November 1998 as part of a self-reliance policy. [...]
Britain warns of fresh terrorist attacks in Saudi Arabia; issues travel alert
06:01 AM EST Feb 17
LONDON (AP) - Terrorists could be planning an attack in Saudi Arabia, the British government said Monday night.
"We believe that terrorists remain determined to carry out further attacks in Saudi Arabia, and that these may be in the final stages of preparation," the Foreign Office said in a travel warning late Monday.
Bremer hints he would block Islamic law being basis of Iraq constitution
06:01 AM EST Feb 17
ROBERT H. REID
BAGHDAD (AP) - Iraq's U.S. administrator suggested Monday he would block any move by Iraqi leaders to make Islamic law the backbone of an interim constitution, which women's groups fear could threaten their rights.
The U.S. military also said Monday that gunmen killed an American Baptist minister from Rhode Island and wounded three other pastors in a weekend ambush south of the capital.
Comment: Back in the USA, the Christian fundamentalists are working hard to impose their view of Christianity as the law of the land. So clearly the problem is not using religious law as the basis of a country's law, the problem is which religion, which "God", and which religious law.
Syrian PM: Israel benefitted from Iraq
Tuesday 17 February 2004, 9:11 Makka Time, 6:11 GMT
Syria's prime minister has claimed Israel is the sole beneficiary of the US-led occupation of Iraq.
Speaking at a joint Syrian-Iranian high committee on Monday, Muhammad Utri also claimed Tel Aviv had no interest in making peace with Palestinians.
"Israel, backed by the United States, is opposed to peace and remains a source of instability in the region.

"Israel is the only one who benefits from the US-British occupation of Iraq ... which has become a source of ongoing concern and is unacceptable."
Why the US practises double standards

It is now clear that in the years following September 11, 2001, the US government did everything it could to hide the role of the Pakistani military in proliferating weapons of mass destruction, while at the same time exaggerating that possibility with regard to Iraq, which possessed no such weapons.
Why are certain regimes allowed to reform while others are tagged as evil and considered incapable of reform? Was this an intelligence failure, as the Bush administration alleges, or was it a political failure, an attempt to shape intelligence to serve a political agenda that first came together during the Reagan administration?[...]
Women in Iraq Decry Decision To Curb Rights
Council Backs Islamic Law on Families
By Pamela Constable
Washington Post Foreign Service
BAGHDAD, Jan. 15 -- For the past four decades, Iraqi women have enjoyed some of the most modern legal protections in the Muslim world, under a civil code that prohibits marriage below the age of 18, arbitrary divorce and male favoritism in child custody and property inheritance disputes.
Saddam Hussein's dictatorship did not touch those rights. But the U.S.-backed Iraqi Governing Council has voted to wipe them out, ordering in late December that family laws shall be "canceled" and such issues placed under the jurisdiction of strict Islamic legal doctrine known as sharia .
This week, outraged Iraqi women -- from judges to cabinet ministers -- denounced the decision in street protests and at conferences, saying it would set back their legal status by centuries and could unleash emotional clashes among various Islamic strains that have differing rules for marriage, divorce and other family issues. [...]
New party vows to fight for god
Two political minnows announced on Monday their coming together to contest the general elections, united in their "fight against moral decay and godless government".
The New Labour Party (NLP) under the leadership of Peter Marais and the Christian Democratic Party (CDP) under the joint custodianship of Rudi du Plooy, Joe Hanekom and Rev Theunis Botha, formally announced their co-operation agreement which was signed on Sunday evening, following months of negotiations.
"The agreement is premised on both party's views that there is no real recognition of Almighty God in government... Government has shown scant regard for religious values and instead opted for a type of liberalism, which is foreign to our people," read Marais from a joint statement.
The statement said both parties had a "deep religious basis" and urged believers to join hands across race, ethnic and language barriers, and to promote the idea of religion being the "inspirational and guiding force" behind politics and the government.[...]
West Bank barrier inhumane: UN

2004/02/17

Beit ul-Moqaddas, Feb 17 - More than 200,000 Palestinians are already suffering the humanitarian consequences of the separation barrier that Israel is building in the West Bank, according to the United Nations.
The barrier, whose legality is being debated by the world court in the Hague next week, is expected to eventually stretch more than 700 kilometers (430 miles) by the time it is completed at the end of next year.
The 180-kilometer (113-mile) segment completed so far -- a montage of razor wire, electronic fencing, concrete and ditches -- has cut off villages from markets, medical services and schools in the northern West Bank.
It has resulted in the confiscation of 11,4000 dunums (2,850 acres - 1,140 hectares) of privately-owned Palestinian land and in the destruction of 102,320 trees, a report by the UN Office for the Coordination of Humanitarian Affairs (OCHA) found.
This land, which employs one quarter of the population there, is some of the West Bank's most fertile, and yields around 900,000 dollars per square kilometer, more than double the amount from other areas of the West Bank and Gaza Strip.
The barrier has also limited access to water in an area whose wells are some of the best of the western Aquifer.
OCHA estimates that some 40,000 acres (16,200 hectares) of "high-income Palestinian land" will be affected by the wall in the northern West Bank alone.
US browbeating works, but only with diplomacy on the side
Is the "axis of evil" starting to crumble?
[...] Indeed, if a regime is left solely with the option of its own demise, it is doubtful its leaders will seek to comply with the demands of the international community. Things change when the same leaders are convinced that more accountability means their regimes will be spared. The new regional equation could, therefore, have a positive impact on rogue states when their compliance to legitimate concerns on security matters (WMD or support for terrorist groups) is followed by the progressive normalization of their international status ­ through the lifting of sanctions such as embargos or the freezing of financial assets.
Although "realists" in Washington would be satisfied with such an outcome, "idealistic neoconservatives" will surely not be content with mere accountability. They look for more: a general transformation of the Middle East and the disappearance of all regimes that do not fit in with US strategic interests. Their objective is not just to work toward more accountable behavior, but toward a substantial change in the nature of those regimes, meaning their overthrow (more softly called "roll back"). Such a perspective does not necessarily require military intervention, as in Iraq; it can also be reached through a combination of sanctions, propaganda and support for opposition groups ­ domestic and foreign.
Grenade closes US-Canada border
By Ian Gunn
BBC, Vancouver, Canada
One of the main border crossings between Canada and the US was closed when border guards found a hand grenade in a vehicle heading into Canada.
The Peace Arch border crossing between Seattle and Vancouver was shut to all traffic in a major alert.
But bemused officials now say the incident was caused by a woman who got lost and happened to have a grenade. In an age of terror alerts, even a wrong turn it seems can now cause an international incident.
Officials say this incident was caused by a common enough mistake in these parts. There are two Vancouvers - one is a small American town, the other is the large Canadian city.
On Monday, a woman from Texas trying to find the small town ended up at the Canadian border.
When officials there searched her vehicle, they found a hand grenade in the glove compartment.
Just lost
Within minutes, the border was evacuated and the bomb squad was on the scene.
Once the woman explained her story though, things quickly calmed down. A Canadian police spokesman says they are satisfied that the woman was simply lost and had never meant to go to Canada. They soon released her and reopened the border.
As for the hand grenade, police say, the woman had no idea it was in her vehicle. It probably belongs to her husband, who reportedly works for the US military.
Comment: Of course, if the woman had been an Arab, then she would be in jail and on her way to Guantanamo Bay.
Halliburton Stops Billing U.S. for Meals Served to Troops
By ERIC SCHMITT
The New York Times
WASHINGTON, Feb. 16 — Seeking to defuse a growing election-year issue, the Halliburton Company said Monday that it had stopped billing the Pentagon for the cost of feeding American troops in Iraq and Kuwait until a dispute over the number of meals served is resolved.
The Houston-based company said in a statement that its Kellogg Brown & Root subsidiary was withholding bills totaling $174.5 million for meal planning, food purchase and meal preparation costs incurred by subcontractors.

The company said it would also defer further billing to the Defense Department for meal costs until the Army and Kellogg Brown & Root resolved their differences. The company has not disclosed the amount of its weekly or monthly bills to the Pentagon for meal costs. [...]
This is London
16 February 2004
Engineers were today working to restore electricity in parts of central London including Covent Garden following a power cut.
Power to around 2,000 customers of the distribution network company EDF Energy was interrupted at around 2.15pm today.
Engineers managed to restore power supplies to around 700 of the customers by 3pm, the company said.
Work was continuing in the area to resolve the problem as soon as possible, a spokeswoman said. The cause of the cut was not yet known. [...]
Government considering dismantling BBC

Sun Feb 15, 4:01 AM ET

LONDON (AFP) - The government is considering a plan to break up the BBC and remove its independent status in the wake of a bitter row with the state-funded broadcaster over the Iraq war, a report said.
Government papers detailing possible changes to the BBC's structure proposed breaking it into separate regional entities for England, Scotland, Wales and Northern Ireland, The Sunday Times said.
The documents, which the newspaper said had been drawn up by "senior civil servants", also suggested that the job of ensuring the BBC's impartiality could be taken away from the corporation's board of governors.
The BBC, which is independently run despite being financed by public money through a compulsory television licence, is currently facing perhaps the worst breakdown in relations with the government in its 82-year history. [...]
"Big 3" want EU Commission revamp By Nick Antonovics
Monday February 16, 06:06 PM
BERLIN (Reuters) - German, French and British leaders meeting on Wednesday want to propose revamping the European Union executive to make it better at steering industry policy in the enlarged EU, a German official says.
The leaders hope to thrash out a "common contribution to the (EU) spring summit" on how a future European Commission should be structured, the official said before the meeting in Berlin.
Wednesday's meeting between German Chancellor Gerhard Schroeder, French President Jacques Chirac and Prime Minister Tony Blair has raised fears the "Big Three" will seek to dominate the bloc once it expands in May to 25 countries.
However, echoing sentiment in Paris and London, the official said fears that the three wanted to form a "directoire" to drive EU business were "totally absurd". [...]
Baghdad - Saddam Hussein's speaker of parliament, Saadoun Hammadi, has been released after being detained by the United States military for nine months, said his bodyguard outside his home on Monday.
"He arrived home on Saturday about 14:00 in a taxi, wearing a leather vest, pants and a winter cap. He looked very tired," said bodyguard Jassem Allawi on Monday.
Asylum man sews up mouth, eyes
The Hague - The Dutch parliament was set on Tuesday to pass a controversial government bill that would lead to the expulsion of about 26 000 asylum seekers from the country.
The bill, which has been bitterly opposed by large sections of the Dutch population and by human rights groups, has also caused despair among asylum seekers, one of whom, an Iranian, has sewn up his eyes and mouth in protest.
Concerns over US computer voting
Richard Black
BBC Science correspondent
Two leading American experts on computer voting have warned that the forthcoming US presidential election could be more chaotic than the last.
They told a Seattle conference that the new systems may be less reliable than those used four years ago. [...]
China 'transferred nuclear weapon designs to Pakistan'
China has been identified as the original source of nuclear weapons designs found in Libya in the latest disclosure about the global spread of nuclear technology. [...]
Taiwan's Chen Says Unification with China Possible
India, US airforces to start major air exercise in central India
NEW DELHI (AFP) Feb 16, 2004
The United States and India were due to start 10 days of joint air combat exercises over central India Monday in another sign of the two countries' intensifying military relationship. [...]
Violence blamed on 'softly-softly' approach
By Paola Totaro, Les Kennedy and Connie Levett
February 18, 2004
A police officer had his own pistol held against his stomach when he and a colleague were surrounded and overpowered by youths in Redfern, State Parliament was told yesterday.
The claim came amid debate over policing in the inner-city suburb in the wake of Sunday's violent nine-hour confrontation between 200 police and 100 youths who rioted over the death of Aboriginal teenager Thomas "TJ" Hickey, the 17-year-old who was impaled on a fence while riding his BMX bike.
According to a police database entry, the two officers involved in the gun confrontation had radioed for help three times but each time their distress call was misheard or equipment failed.
The NSW Opposition Leader, John Brogden, said the incident showed that "government policies and a softly-softly approach enforced on police are as much to blame as the complex problems in Redfern" and that Sunday's riot "was not simply the result of the tragic death of a young Aborigine".
Outside Parliament, he said leaked police documents showed that in the incident on Thursday, one of the youths removed a Glock pistol from an officer's holster and pointed it at the policeman's stomach.
"Thank God the officer was able to retrieve his weapon before he was shot. Two police were very nearly killed and there hasn't been a word said about it by the Carr Government," Mr Brogden said.
Late yesterday, the Police Minister, John Watkins, confirmed the two police officer were attempting to make an arrest for a breach-of-bail offence when they were attacked by up to 15 youths. He said there was a struggle for a gun and a radio call for help was initially not understood. [...]
Meanwhile, the dead youth's grieving mother, Gail Hickey, has engaged a firm of lawyers to represent her and her family at any future coroner's inquiry into the death of her son. [...]
2,500 face Euro 2004 travel ban
Up to 2,500 potential British trouble makers will be subject to travel bans in a bid to keep them away from this year's European football championships in Portugal. [...]
War Protesters Brace Cold At State Capitol
Peace Activists Gather Sunday
TheOmahaChannel.com
DES MOINES, Iowa -- About 50 people gripped candles in the shivering cold as they demonstrated Sunday against the U.S. presence in Iraq.
The group gathered at the Vietnam War Memorial near the State Capitol to commemorate the one-year anniversary of a massive global anti-war demonstration which happened one month before the U.S. attack on Iraq.
Organizers say the fact that no weapons of mass destruction have been found proves the demonstrators were right all along.
[...] Watson, who is a Vietnam veteran, said what's happening in Iraq is very much like what happened in Vietnam.
Hunt for ancient human molecules
By Richard Black
BBC science correspondent in Seattle
New technologies may soon allow scientists to identify some of the genes of humankind's oldest ancestors.
This raises the possibility of plotting the evolutionary tree of humanity from five million years ago to the present.
Professor Hendrik Poinar says DNA fragments should be recoverable from fossils that are a million years old, and proteins from even older times.
Brain fingerprints under scrutiny
By Becky McCall
in Seattle
A controversial technique for identifying a criminal mind using involuntary brainwaves that could reveal guilt or innocence is about to take centre stage in a last-chance court appeal against a death-row conviction in the US.
The technique, called "brain fingerprinting", has already been tested by the FBI and has now become part of the key evidence to overturn the murder conviction of Jimmy Ray Slaughter who is facing execution in Oklahoma.
Ananova.com
11:14 Tuesday 17th February 2004
Viking experts are anticipating one of the most important archaeological excavations in Britain following the discovery of what may turn out to be the site of a 9th century boat burial.
It follows the uncovering of a range of artefacts by amateur metal detector enthusiasts including boat building nails.
The discovery among a hoard of 9th century artefacts has raised hopes it could signal the site of a Viking boat burial - which would make it the first to be found in England.
The collection of items, which has gone on display for the first time at the Yorkshire Museum, York, during the city's Viking Festival includes silver coins, fragments of two swords, weights, a belt buckle, strap ends as well as the nails. [...]
Sharp increase in children hurt by prescription drugs
Last Updated Tue, 17 Feb 2004 5:34:12
HALIFAX - The number of children in Canada harmed by suspected prescription drug reactions in this country has tripled in the last five years, CBC News has learned.
CBC obtained the database Health Canada uses to track suspected adverse drug reactions. It shows about 500 reports of children who had what are suspected to be adverse drug reactions in the last year.
The percentage of reported reactions considered serious – causing hospitalization, disability or even death – has tripled since 1997.
[...] At the request of CBC, a former biostatistician with the U.S. Food and Drug Administration analyzed Health Canada's database. Michael Elashoff concluded that Canada's early warning system for tracking drugs that harm is a blunt tool.
"I think the quality of the database is indicative of fairly sloppy record keeping and in general indicates a general lack of anyone particularly caring about the quality of the database," said Elashoff.
Doctors and nurses report fewer than one in 10 suspected adverse reactions to Health Canada. Those who study adverse reactions say the department is lacking staff and funding to effectively analyze the data they receive.
"Right now the average Canadian citizen – if they have a lot of confidence in the adverse reaction system – it's misplaced because it's not a system that's necessarily timely or to pick up things people need to know as soon as possible," said Dr. Michael Reide, who runs a pediatric adverse drug reaction clinic at the University of Western Ontario.
U.S. study suggests antibiotic, breast cancer link
Last Updated Tue, 17 Feb 2004 0:01:17
TORONTO - There's a possible link between the use of antibiotics and breast cancer in women, according to a new U.S. study.
Researchers looked at antibiotic use in 10,219 women in Seattle over eight years, focusing on the number of days antibiotics were used and total prescriptions per person.
For example, women who take a lot of antibiotics may have a weaker immune response or hormonal imbalance that may be causing the breast cancer, Velicer said.
Japan confirms bird flu outbreak
Japan has confirmed its second outbreak of bird flu, dashing hopes that the country was now free of the virus.
The farm ministry said chickens at a farm in Oita prefecture on southern Kyushu island had died from avian flu.
It is not yet known if they died from the H5N1 virus - the strain that has killed 20 people in Asia.
China confirms more bird flu outbreaks
www.chinaview.cn 2004-02-17 17:25:52
BEIJING, Feb. 17 (Xinhuanet) -- Two suspected cases of the H5N1 strain of bird flu have been confirmed in Shaodong County and Heshan District of Yiyang City, central China's Hunan Province, bythe National Avian Influenza Reference Laboratory, the Ministry of Agriculture announced Tuesday.
[...] To date, the deadly H5N1 strain of bird flu has been confirmed in 15 provinces, municipalities and autonomous regions on the Chinese mainland.
Vietnam reports 17 more flu type A infections, suspects
www.chinaview.cn 2004-02-17 19:20:31
HANOI, Feb. 17 (Xinhuanet) -- Vietnam reported as many as 17 casesof flu type A infections and suspects between Monday afternoon andTuesday afternoon, bringing the total number of patients to 248.
Meanwhile, one local patient from the southern province of Ca Mau died, raising the total number of fatalities to 37, the country 's Ministry of Health announced on Tuesday afternoon.
New mad cow strain similar to human CJD
By Steve Mitchell
United Press International
2/16/2004 6:14 PM
WASHINGTON, Feb. 16 (UPI) -- Italian researchers said Monday they have discovered a new strain of mad cow disease that is very similar to a spontaneously occurring form of a deadly human brain disorder called sporadic Creutzfeldt-Jakob disease.
Scientists previously thought the consumption of meat infected with the mad cow pathogen could only cause a specific form of the fatal disorder known as variant CJD.
The new finding, which appears in the online early edition of the Proceedings of the National Academy of Sciences journal, increases the possibility some cases of sporadic CJD also could be due to mad cow-infected meat, said Salvatore Monaco, a co-author of the study and a professor in the department of Neurological and Visual Science at Policlinico G.B. Rossi in Verona, Italy.
Variant CJD was first detected in the United Kingdom in the latter half of the 1990s. Since then, about 150 people, nearly all in the United Kingdom, have come down with vCJD, which typically strikes those under the age of 30.
Sporadic CJD, by contrast, generally occurs in those over the age of 55. It's also a rare disease, with only about 300 cases reported annually in the United States.
There is no treatment for either form of CJD, and victims usually die about a year after the onset of symptoms because the causative agent -- thought to be an abnormal protein called a prion -- rapidly destroys the brain. [...]
CDC Knew of Potential Link between Vaccines, Autism
[...] The Centers for Disease Control published a study last fall repudiating any possible link between thimerosal and developmental problems like autism in children. However, First Coast News has obtained non-published documents that show the CDC DID have data supporting such a link-- but kept it from the public.
Documents released through the Freedom of Information Act, detail the transcript of a meeting held in June of 2000 between members of the CDC, the FDA, and representatives from the vaccine industry.
The group discusses the results of a February 2000 study that finds a significant association between exposure to thimerosal-containing vaccines, and developmental issues like autism in children.
Some of the comments--
"There are just a host of neurodevelopmental data that would suggest we've got a serious problem."
"My gut feeling? It worries me. I don't want my grandson to get a thimerosal-containing vaccine until we know better what's going on."
"We are in a bad position from the standpoint of defending any lawsuits."
Finally--
"We have asked you to keep this information confidential."
And that's what happened. Three years later, the CDC published a study in the November 2003 issue of "Pediatrics" contradicting the earlier results, and clearing thimerosal of any link to neurological problems in children. [...]
Comment: Is there any reason to trust anything that comes from CDC or WHO? See our Flu Threat Signs Supplement for information.
Chemicals in wells show lack of oversight in Pennsylvania
Below Southeastern Pennsylvania, much of the groundwater is polluted with toxic chemicals, the legacy of industrial waste. One of the most frequent contaminants is trichloroethylene, or TCE, a metal degreaser linked to increased risk of leukemia and liver cancer.
The state knows. The companies that spilled the chemicals know. Public water companies, required to test and treat for chemicals, know.
But, like most residents who get their water from private wells, Pottstown residents Helen and Bruce Achuff had no idea...
Comment: While Bush is busy sending Americans off on the Crusade in far flung locals and scaring them that terrorists are around every corner with toxic substances, the real terrorists have been poisoning the American public for years. Where is that shadow organization Homeland Security when you need them?
Stonehenge tunnel inquiry to begin
A public inquiry into plans to build a road tunnel under Stonehenge is about to get under way. The ancient monument is often overshadowed by heavy traffic thundering along the busy A303 just a few yards away.
But campaigners are not convinced that re-routing the road under the historic stone circle is the answer. The proposed scheme aims to resurrect the iconic ancient monument from its label as "a national disgrace".
Prehistoric poo clue to evolution
Prehistoric poo could help scientists solve some of the greatest mysteries of early human evolution.
Researchers are extracting DNA from fossilised faeces in the search for clues about the origin of language and the fate of the Neanderthals.
The coprolites are being dug up from the floor of caves in Israel, along with sediment containing ancient DNA from people and animals.
Traces of both Cromagnons, a race of early modern humans, and Neanderthals have been found in the caves at Mount Carmel near Haifa.
Neanderthals, which became extinct about 40,000 years ago, were not the ancestors of modern humans, but for a time they co-existed alongside our forbears.
Some scientists believe they may have interbred, and contributed to the genetic make-up of people living today. Others insist they kept apart and lived far from harmonious lives - perhaps even practising cannibalism.
By examining the coprolites and sediment samples scientists hope to see if any Cromagnon DNA contains Neanderthal sequences. If so, it would suggest that interbreeding took place.
Coprolite DNA might also provide evidence of cannibalism.
Dr Hendrik Poinar, from McMaster University in Hamilton, Ontario, who is leading the research, said: "In theory from the coprolite you're going to find the DNA of the defecator and the DNA of the consumer. Unfortunately in that kind of case it's very difficult to determine who ate who."
Experts concerned as people go 'Awol'
London - British medical experts expressed concern on Monday at a new and apparently legal trend towards "snorting" alcohol, using a tube into the mouth in order to inhale the drug.
Oliver James, head of clinical medical sciences at Newcastle University, said: "By snorting the alcohol it can go directly into the brain without being filtered by the liver.
"What is getting into your brain could be the equivalent of many times more than by drinking it," the professor said.
Those using a new device known as an Alcohol without Liquid (Awol) vapouriser would get drunk more quickly, but could also suffer "irreversible damage to nerves" that could lead to swelling and possibly dementia in the longer term", James said.[...]
Comment: Stories like this one, makes one wonder if we have actually evolved at all.
Kids play soccer with dead baby's head
Horrified parents have discovered that their children had been kicking around a newborn baby's head they had found along a riverbank in Mpumalanga.
The children, ranging from eight to 13 years old, had found the sand-and-mud covered head along the banks of the Sand River in Masoyi, near Hazyview, last week.
'If you want to kill yourself use a tree'
Maun - Botswana's train drivers are a traumatised lot.
Faced often with the horrible task of removing human parts from under their engines, they have been given support by the country's minister of works and transport, Tebelelo Seretse.
She has been quoted in a Gaborone paper as asking would-be suicides not to throw themselves in front of trains. "I am appealing to the people not to use the trains to kill themselves. If people want to commit suicide, they should use trees, not our trains," she said.
3 Die in Ohio Construction Crane Collapse

AP
February 17, 2004

TOLEDO, Ohio - A crane collapsed onto a construction site at an interstate bridge Monday, crushing a tractor-trailer and killing three people, fire officials said.
Five injured people, including one in critical condition, were taken to St. Vincent Medical Center, hospital spokeswoman Gloria Enk said. Authorities at the scene said no one else was trapped. [...]
Dollar Down Versus Euro

By Burton Frierson
February 17, 2004
LONDON (Reuters) - The euro rose within a cent of all-time highs against the dollar on Tuesday, a day after European Central Bank (ECB) President Jean-Claude Trichet passed up an opportunity to express concern over its strength.
Markets took his unwillingness to depart from the line the Group of Seven nations recently agreed -- that rapid currency moves hurt growth -- as a signal that he remained relaxed about euro strength as long as it did not gain in leaps and bounds. [...]
Pacific nation of Tuvalu preparing to disappear beneath tides this week
AUCKLAND (AFP) Feb 16, 2004
Weather authorities in Tuvalu warned Monday their small South Pacific nation is likely to be inundated by unusual tides later this week.
Tuvalu, home to 11,500 people living on nine scattered atolls all less than 4.5 metres (15 feet) above sea level, will be hit Thursday and Friday by "king tides" associated with the new moon, Hilia Vavae of the Tuvalu Meteorological Office told AFP.
"We are not quite sure what will happen but we expect most of the areas will be flooded by the sea for an hour or so," she said.
On Thursday at 4.40pm (0440 GMT) the tide will peak at 3.07 metres and on Friday at 5.19pm (0519 GMT) will reach 3.1 metres (10.2 feet). [...]
Over the last decade, successive Tuvalu leaders have claimed their state will be the first victim of sea level rise associated with global warming. [...]
At least five people have been killed on the Indonesian island of Sumatra after it was hit by an earthquake. [...]
Earthquake shakes western Greek region
ATHENS (AFP) Feb 17, 2004 A small earthquake was felt in the Greek city of Agrinion and its surrounding region Tuesday, but caused no casualties or damage according to local authorities.
The Athens observatory said the quake measured 4.5 on the open-ended Richter Scale and had its epicenter near Lake Trihonidas, 195 kilometersmiles) northwest of Athens.
A newly discovered comet may outshine most stars in the sky by May
April and May two of the busiest bright-comet months in centuries
Comment: With picture.
spaceweather.com
Comet C/2002 T7 (LINEAR) is approaching Earth and brightening every day. It's not yet a naked-eye object, but the 7th-magnitude fuzzball is easy to see through backyard telescopes. The comet lies not far from brilliant Venus in the western sky after sunset. [...]
Simulating Small Meteor Impacts With Bowling Balls
Draft survey: 4,450 priests accused of sex abuse
Tuesday, February 17, 2004
NEW YORK (CNN) -- Children accused more than 4,000 priests of sexual abuse between 1950 and 2002, according to a draft survey commissioned by the U.S. Conference of Catholic Bishops.
The survey, to be released February 27, found that children made more than 11,000 allegations of sexual abuse by priests. The 4,450 accused priests represent about 4 percent of the 110,000 priests who served during the 52 years covered by the study. [...]
An accused pedophile from San Antonio now serves as a spiritual advisor for a doomsday cult. News 4 WOAI Trouble Shooter Brian Collister traveled to Costa Rica to investigate and find if cult leader Juan Pablo Delgado is a visionary or a con artist.
His name is Juan Pablo Delgado and he says the Virgin Mary speaks to him. He claims he can see her while no one else can. Juan Pablo explains his visions, "She comes in human form. It's important to remember in heaven she is in body and soul. She's not transparent, she's not a ghost. She can be seen. I've been able to touch her just like I can touch anyone else."
Delgado leads what is described as a doomsday cult in Costa Rica. He has predicted the end of the world and that he will become Pope. His spiritual advisor is former San Antonio priest Father Alfredo Prado. Prado is accused of molesting young boys more than 30 years ago at St. Timothy's on the Westside. Now similar concerns are arising about the cult leader. [...]
Italian philosopher Giordano Bruno burned at the stake at Campo di Fiore in Rome by order of the Catholic Church. He endured seven years of imprisonment and torture before they finally got around to burning him.
Bruno's works revived the basic heliocentrism of early Greek philosophers, which seems to have begun with Aristarchus of Samos in approximately 260 BC. Even earlier, Pythagorus had taught in 580 B.C. that the earth was a sphere. Ptolemy too had taught that the earth was a sphere, but the earth was at the center of Ptolemy's universe. Aristotle's earth-centered cosmology became the accepted doctrine for hundreds of years in a tyranny of thought brutally enforced by the Catholic Church. [ Giordano Bruno: 16th Century UFOlogist?]
In one lecture Bruno stated: "We have been imprisoned in a dark dungeon, whence only distantly could we see the far off stars. But now we are released. We know that there is one heaven, a vast ethereal region in which move those flaming bodies which announce to us the glory and majesty of God. This moves us to contemplate the infinite cause of the infinite effect; we see that the divinity is not far distant, but is within us, for its centre is everywhere, as close to dwellers in other worlds as it is to us. Hence we should follow not foolish authorities but the regulated sense and the illuminated intellect."
A quote from The Infinite Universe and its Worlds written by Bruno in 1584: "Innumerable suns exist; innumerable earths revolve around these suns.... Living beings inhabit these worlds."
The exact charges Bruno was charged with have been lost to history.
8-hour standoff ends in suicide (North Carolina)
A Winston-Salem man apparently shot and killed himself yesterday after holding his parents hostage and then keeping police at bay in a house near Wake Forest University, authorities said [...]
Strange UFO sighting in Middletown, Northern California
February 14, 2004
HBCC Research
[...] I saw a low flying Florescent tube, about 1⁄2 to 1 mile away from me in northern California, in a little town called Middletown which is approximately 100 miles north of San Francisco. I have a degree in EE and am definitely not a nut or prone to hallucinations! It was very brightly glowing mostly white/with a slight tinge of lime.
It appeared to be approx 60 to 80 ft long and about 20 ft. wide. I have never seen a UFO before, but this was definitely a strange sight. No noise at all, but there was a very thin almost an invisible vapor trail behind it and it was moving about 60 mph. I observed it for about 30 seconds when I looked down for 5 seconds to move my car completely off the road, all that remained was the thin vapor like trail which actually stopped at the last place I saw this light. I would surmise that it just disappeared or stopped leaving a trail.[...]
Comment: This weeks Filer's Files has all kinds of strange sightings, with this appropriate note "CAUTION, MOST OF THESE ARE INITIAL REPORTS AND REQUIRE FURTHER INVESTIGATION."
And Finally..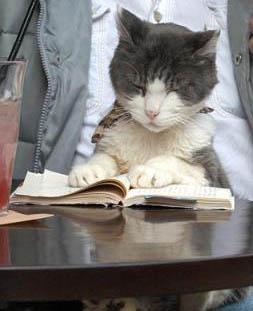 ---
Remember, we need your help to collect information on what is going on in your part of the world!
We also need help to keep the Signs of the Times online.
---

Check out the Signs of the Times Archives

Send your comments and article suggestions to us

---
Fair Use Policy
Contact Webmaster at signs-of-the-times.org
Cassiopaean materials Copyright ©1994-2014 Arkadiusz Jadczyk and Laura Knight-Jadczyk. All rights reserved. "Cassiopaea, Cassiopaean, Cassiopaeans," is a registered trademark of Arkadiusz Jadczyk and Laura Knight-Jadczyk.
Letters addressed to Cassiopaea, Quantum Future School, Ark or Laura, become the property of Arkadiusz Jadczyk and Laura Knight-Jadczyk
Republication and re-dissemination of our copyrighted material in any manner is expressly prohibited without prior written consent.
.