Printer Friendly Version
Back to Signs Supplements
Today's Signs Page
Signs Supplement: Fortean Fire
---
(Messina) - The mysterious phenomenon of the spontaneous fires that provoked fear and surprise among the residents of Canneto on the Tyrrhenian coast of the province of Messina has come to a standstill in the last twelve hours. The thirty or so inhabitants of the village who were evacuated for security reasons have not yet been able to go home. Experts of the State Rescue Services continue to carry out checks whilst awaiting special machinery from Milan in order to get more precise results.
Yesterday the fires had become paradoxical and were even breaking out in water pipes or between pieces of electrical wire which had been cut and were lying on the ground without being connected to any source of energy. The electricty has been turned off in Canneto for several days but this did not stop the fires breaking out. In the course of the last few days the flames developed again and again without any plausible explanation in domestic appliances, intercoms, plugs, meters. Checks by electricity company ENEL and technicians from the RFU have for the moment excluded any link between the fires and the electrical pylons of the Palermo-Messina railway line which passes only a few metres from the houses and which the residents believe are in some way responsible.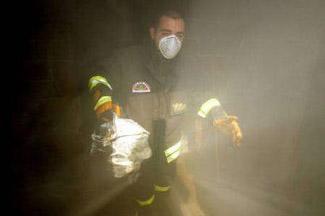 IT was just little things at first...a TV would smoulder, a mobile phone would catch fire.
But then it got worse - a whole lot worse.
Over three weeks fridges, washing machines, cookers and furniture all began bursting into flames for no reason. Twelve houses were badly damaged by blazes in the quiet village.
Now, with panic-stricken locals blaming evil spirits and calling for an exorcism, the mayor has ordered a full-scale evacuation.
Last night Italian TV showed people fleeing in tears while fireman rushed to fight yet another spontaneous blaze.
Engineers called to Canneto di Caronia, near Messina, Sicily, were baffled because the fires continued even when the power was cut off.
Mayor Pedro Spinnato said: "This all began three weeks ago and we can discover no explanation. We cannot risk a tragedy through these fires so I have no other option to evacuate.
"We have had engineers in to examine cables and wires but they can find nothing wrong. Twelve houses have been severely damaged after various domestic appliances burst into flames.
"But it is not just electrical items. Furniture is also catching fire for no reason.
"For the time being we have asked families to leave and stay with friends and relatives so a through examination can take place.
"People are blaming evil spirits and I am being asked to get the priest to perform an exorcism."
Civil protection chief Tullio Martella said: "What is going on here is like a scene from some paranormal film.
"The fires continued even when we cut power to the village to see if that was a possible cause."
"For the time being there is no scientific explanation and I have never heard of anything like this before."
Last night more than 100 engineers were in the village and geologists were also due to carry out underground surveys.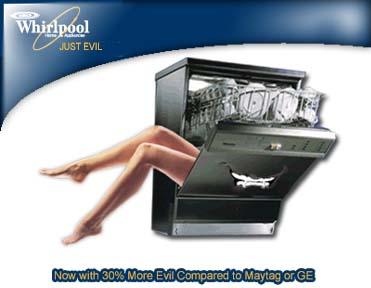 AN ITALIAN village was evacuated yesterday as investigators attempted to explain an outbreak of spontaneous household appliance combustions, which have left locals fearing for their safety.
Fridges, cookers, televisions, washing machines, mobile telephones and furniture have burst into flame for no apparent reason at a dozen houses in the Sicilian village of Canneto di Caronia near Messina.
Authorities initially suspected the fires were caused by overhead cables on a nearby railway line, but the outbreaks continued even after the village's electricity supply was cut off, leading some locals to blame supernatural forces.
Pedro Spinnato, the village mayor, has ordered the evacuation so further investigations can be carried out.
"This has been going on for three weeks now and there is no explanation for it. We cannot risk a tragedy through these fires, so I have no other option but to evacuate the village," said Mr Spinnato.
"We have had electrical engineers in to examine cables and wires but they can find no explanation. It is not just electrical items, furniture is also catching fire for no reason.
"Already people are blaming the events on evil spirits and I am being asked to get the local priest to perform an exorcism."
The civil protection chief, Tullio Martella, said: "For the time being there is no scientific explanation for it and I have never heard of anything like this happening before in Italy. The fires continued even when we cut power to the village to see if that was a possible cause."
Last night more than 100 engineers were in the village and geologists were also due to carry out underground surveys.
Nino Pezzino, 42, one of 39 villagers evacuated yesterday, said: "Twelve of our houses are uninhabitable. Fortunately, for the time being, the only damage has been to houses and no-one has been hurt, but you can sense the growing fear.
"How can anyone live in a house where any minute something can catch fire for no apparent reason?"
Father Gabriel Amorth, the Vatican's chief expert on exorcisms, said: "With cases of demon behaviour it is normal for domestic appliances to be involved and for demons make their presence known via electricity."
(Lipari) - The bad weather, with a strong northwest wind and a stormy sea, prevent a team of technicians and experts of the Civil Emergencies Centre to make an inspection in Panarea, where the so called phenomenon of the 'boiling sea' resumed. This phenomenon is due to the creation of sulphur whirpools caused by underwater de-gasification activities. Staff from the forecast and prevention of volcanic risks of the CIvil Emergencies Centre and geo-chemists of the National Institute of Volcanology and Geo-Physics were due to make exams and analysis, after a superficial boiling with an intense sulphur smell was noticed by a fisherman among the Bottaro and Lisca Bianca reefs.
The Lisca Bianca reef was also concerned by a small landslip, as the Coast Guard and the Lipari major, Mariano Bruno, reported. This area is the same when the 'boiling see' phenomenon was observed for the first time in Nov. 2002. After a peak in December it progressively slowdown. The last inspection on the stretch of water between Bottaro and Lisca Bianca was made last Monday, when the situation seemed normal.
(Palermo) - The bad weather disrupted the maritime connections between Sicily and its minor islands. Siremar's ferries couldn't leave Trapani for Pantelleria, nor Porto Empedocle for Lampedusa and Linosa, isolated for two days. Also Eolie cannot be reached by hydrofoils and ferries. The smallest islands of the Eolie have been in isolation since yesterday. The Egadi are partially connected, as connections for Marettimo are completely suspended. The hydrofoil sailed from Palermo to Ustica was forced to came back because of a strong northwest wind.
EVEN amid the folklore and superstition which is woven through the fabric of rural Italy, it is a phenomenon which Sicilians have never faced before: a series of unexplained fires, arising in household appliances, even when the electricity is switched off.
But as the village of Canneto di Caronia remained deserted yesterday amid claims that demonic spirits were to blame for the blazes, the hysteria had an all too familiar ring for one Scottish mother.
In the 1980s, Carole Compton went on trial in Italy, branded a witch and a sorceress who used supernatural powers to start fires in the homes where she was employed as a nanny.
Last night, she was attempting to block from her mind the happenings in Canneto di Caronia, which bring sinister echoes of the ordeal which led to her spending 16 months in an Italian jail.
"What happened to me is something that never goes away," she said, from the home she shares with her husband, Zaroof Fazal, and their three school-age children in Yorkshire.
"It was a dreadful ordeal, and all this doesn't help. I don't know what's happening over there now, and I don't want to. I have a happy life now. I try not to think about the past."
Italian officials remained at a loss yesterday to explain the cause of the recent events in Canneto di Caronia. Pedro Spinnato, the mayor of the village near Messina, ordered residents to evacuate their homes on Tuesday, to allow investigations to be carried out.
The move follows a series of fires in recent weeks, which have seen fridges, cookers, televisions, washing machines and mobile telephones burst into flames spontaneously in 12 different homes.
Enel, the Italian utility company, cut the power to the town after the first reports but the fires have continued.
Officials are now trying to discover if an electromagnetic disturbance, caused by a natural phenomenon, or a problem in the electrical supply network, is to blame.
However, yesterday, fears were escalating that supernatural powers are at play.
Father Gabriel Amorth, the Vatican's chief expert on exorcisms, indicated that the Roman Catholic Church has not ruled out the possibility of demonic intervention.
According to the Italian daily newspaper, Il Messagero, he said: "I've seen things like this before. Demons occupy a house and appear in electrical goods. Let's not forget that Satan and his followers have immense powers."
The Italian government was yesterday braced for the fact that one of Europe's richest and most industrialised nations is once again hitting headlines around the world as a country where superstition and fear of the paranormal remain part of modern culture.
The authorities were deeply embarrassed in 1982 when Ms Compton was arrested amid claims that she was a witch with powers of pyrokinesis - the supernatural ability to start fires by thought alone.
The young Scotswoman's ordeal began in 1982, when she went to Italy with an Italian man she had fallen in love with in her home town of Ayr.
She found a job caring for the children of the Ricci family in an exclusive area of Rome. But within weeks she was linked to objects and religious paintings flying or falling around her, and a number of fires which broke out in holiday homes used by the Riccis.
Another fire also broke out in the bedroom of the Riccis' two-year-old son, Emanuele.
When told she was no longer needed, the nanny moved to another family, but again, objects were said to have inexplicably fallen off walls in her presence.
When the cot of her three-year-old charge, Agnese, caught fire, she was arrested.
The grandmother of one of the children accused her of being a sorceress, and although she was not charged with witchcraft, this formed the basis of the accusations against her. Italian officials were hugely embarrassed at the panic surrounding her trial, where Italians used crucifixes and amulets to ward off evil.
She was found guilty of arson and attempted arson, although a charge of attempted murder was dismissed.
She was sentenced to two and a half years in prison, but having spent 16 months in jail on remand, she was freed immediately.
After her release she published Superstition: The True Story of The Nanny They Called A Witch, a book which included evidence from experts who suggested she was the unwitting victim of a poltergeist.
Today, she has created a new life with her husband and children in West Yorkshire. However, it seems the superstition which led to her imprisonment is still rampant in the land she once called home.
[...] Locals are convinced they are more likely the victims of a pyromaniac than a pyschic phenomenon.
Professor Giuseppe Maschio of the University of Messina believes the fires may have something to do with an electromagnetic field.
"If the results are negative, we must then exclude this hypothesis along with those of seismic phenomena," said Maschio. [...]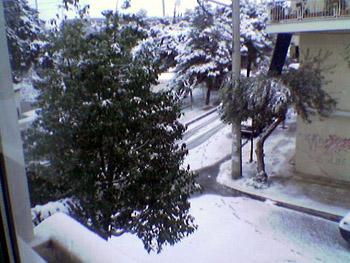 Thessaloniki, 13 February 2004 - A blizzard has struck most of the country, while Attica is in a state of emergency, as the snow has made movement in the streets very difficult. Anti-skid chains are required even at Syntagma Square. Schools and courthouses are closed. The "El. Venizelos" and 7 other airports have closed throughout Greece. The General Secretariat of Civic Protection has recommended emergency measures be taken due to the dangerous weather phenomena.
ISTANBUL (Reuters) - Blizzards cut off thousands of Turkish villages, blocked roads and kept air and sea routes closed on Friday, while rescue workers battled high seas in the search for 20 men lost when their ship sank off Istanbul. [...]
COLORADO SPRINGS, Colo. — While much of the talk around the Pentagon these days focuses on "transformation" of the military, some of the United States' closest allies worry about another buzzword being used in subtler ways at the National Reconnaissance Office: "negation."
The nation's largest intelligence agency by budget and in control of all U.S. spy satellites, NRO is talking openly with the U.S. Air Force Space Command about actively denying the use of space for intelligence purposes to any other nation at any time—not just adversaries, but even longtime allies, according to NRO director Peter Teets. [...]
The program will include two components: the Counter Communication System, designed to disrupt other nations' communication networks from space; and the Counter Surveillance Reconnaissance System, formed to prevent other countries from using advanced intelligence-gathering technology in air or space.
"Negation implies treating allies poorly," Robert Lawson, senior policy adviser for nonproliferation in the Canadian Department of Foreign Affairs, said at a Toronto conference in late March. "It implies treaty busting." [...]
Washington - Noting today that the Air Force will be tasked with the responsibility to prepare for sustained offensive and defensive space operations, Secretary of Defense Donald Rumsfeld "has formally established the Pentagon infrastructure that will lead to the weaponization of space," according to Tom Cardamone, Executive Director of the Council For a Livable World Education Fund. [...]
In late 1968, Maj Gen Oris B. Johnson, commander of the 9th Aerospace Defense Division, wrote an article that helped open the door for weaponization advocates. In "Space: Today's Front Line of Defense," General Johnson emphasized the "continuity of the air/space medium" and the inevitable nature of the Air Force's growth into space. "Both physically and conceptually," he argued, "the extension of military systems beyond the lower atmosphere has turned out to be natural and evolutionary." [...]
It is clear that under the administration of President George W. Bush, the United States is on a pathway toward becoming the first nation to put weapons in space. The consequences of such a major shift in long-standing U.S. policy – which since the Eisenhower administration has eschewed the deployment of space weapons – for U.S. and international security, while not completely predictable, are likely to be widespread and deep seated. [...]
COLORADO SPRINGS - Next time NATO officials say they're doing a lockdown, the folks in the luxury Broadmoor neighborhood will take them seriously.
Very seriously.
Last week, NATO workers erected security and communications towers in the area in advance of this week's defense ministers' conference.
By 9 a.m. Friday morning, all 10 lines at Overhead Door Company of Colorado Springs were lit up with calls from the Broadmoor and the nearby town of Security complaining that their garage- door openers had jammed.
More than 400 calls from frantic, frustrated and flustered residents came on that day alone. They haven't stopped since, said the company's receptionist, Tina Oetken.
Coincidence?
Oetken and her bosses don't think so.
"With over 600-plus calls, it's hard to believe that it can be anything but" NATO, Oetken said Wednesday. [...]
Is Lucifer loose on Sicily? No lesser figure than the honorary president of the International Association of Exorcists believes he may be.
"What is happening is what normally happens when the devil enters the lives of those who let him in," Father Gabriele Amorth said yesterday as scientists and officials confessed themselves unable to explain a string of fires and explosions which began in the middle of last month in the fishermen's quarter of a Sicilian village.
Thirty-nine inhabitants of Caronia, on the north coast, were preparing to spend their third night away from their homes last night, having been evacuated at the weekend.
Since then, in an operation that could have come straight from the television series X Files, a multi-disciplinary team of experts armed with measuring devices has been examining the area for clues to the spontaneous combustion of washing machines, dishwashers, refrigerators, electricity meters and cables.
Gianfranco Allegra, of the Italian Centre for Electro-technical Experimentation, told the newspaper Corriere della Sera that he had watched as "an electrical wire lying on the floor that was not plugged in to the mains inexplicably caught fire". When he reported the incident to his superiors in Milan he was told to sober up.
What makes the incidents all the more puzzling is that the area has been without an electricity supply since January 4.
On Monday the affair took a new turn when a chair burst into flames. Then a fire started in a water pipe.
The mayor of Caronia, Pedro Spinnato, said yesterday: "I have no idea what is going on."
He believed that arson had been ruled out.
Tullio Martella, the regional civil defence chief, said the fires and blasts seemed to derive "from a dispersion of electrical energy, but the origin of the presumed dispersion has yet to be determined".
The houses in which the fires have broken out are all in an area 350 metres (about 380 yards) by 70 metres between the shoreline and a railway.
At first suspicion centred on the railway line, but that has now been discounted.
Yesterday technicians were busy measuring emissions from local mobile telephone facilities.
But Fr Amorth said they should not rule out vibes of a different sort.
"The priest of the parish ought today to go and bless all the houses that have witnessed paranormal phenomena, because that is what they are," he said.
A VILLAGE hit by a series of mystery fires was in flames again yesterday, leaving experts more baffled than ever.
The phenomenon began two months ago as fridges, washing machines and cookers all burst into flames for no reason.
Locals were evacuated amid calls for an exorcism but experts put the fires down to electrostatic interference from power pylons.
But just a month later, as villagers were moving back to Canneto di Caronia, near Messina, Sicily, fires have started again.
Disconnected fuse boxes have burst into flames, car central locking systems blocked up and mobile phones have caught fire. Yesterday mayor Pedro Spinnato said: "Yes, it's started all over again. Now we are back to where we started."
Last night experts, surveyors and engineers were probing the mystery.
The service car of a night-surveillance worker (Metronotte) stops.
Yesterday evening the Fiat Fiorino of a pensioner was set afire inexplicably. And from today's dawn the Fiat Punto of a Metronotte's worker (a Surveillance Company), one that it guarantees the vigilance in the rooms of Via 'Del Mare', is blocked inside the off-limits zone.
Its engine doesn't start, but the engine's battery is perfectly functional. The night has passed away between doubts, uncertainties and a new mysterious episode in Canneto of Caronia, in the Messinese, where the citizens have once again fallen in anguish after the nth inexplicable fire that yesterday evening has completely destroyed a car, the Fiat 'Fiorino' owned by Mr. Basilio Siracusano.
The pensioner was making return from a small town near Canneto, Marina di Caronia, when the car began to burn without warning. From the dawn of today, the Fiat Punto owned by Metronotte's Company, one that guarantees the vigilance in the rooms of Via Del Mare, is blocked.
Today the Vigilante, at the moment to drive back home, realized that the car wouldn't start, in spite of the fact that the battery was in perfect conditions. The car is going to be impounded by the local authorities by now. In the meanwhile, waiting for the arrival of other surveillance machines, the National Fire Departments carry out measurements with a Geiger counter. Near the surrounding fences, numerous citizens are waiting for more news, and a civil employee of the Navy, is waiting to arrange the work to be done soon [...]
People of a village in Madhya Pradesh are facing hostility from an unseen and a mysterious enemy.
The people of Ratria village in Neemuch, a district in western Madhya Pradesh, for the last one week have been coping up with unexplained fires and stone pelting. And they do not know who is behind them.
Not only the villagers, even the district administration and the police have till now failed to provide any solace to the villagers.
The villagers feel that if their problem is not solved soon, they may soon face shortage of water. "Our wells have started drying up fighting the fires," said a villager.
Ratria is a village around 20 km from the district headquarters of Neemuch, with a population of 1,000 people. Most of the villagers are farmers.
It all started a week back when a fire suddenly broke out in the village.
The villagers did not find anything unusual in the fire. Assuming that the fire resulted from the stub of a cigarette, short-circuit or a matchstick, they doused it.
But to the horror of the villagers, breaking out of fires soon became very common. "Fire breaks out anywhere in the village and at anytime of the day," said Sardar Singh Gurjar, the headman of Ratria village.
"We draw water from the wells of the village to douse the fire. The wells have started drying up. Major fires have broken out in the villages 11 times in a span of few days," said Gurjar.
But the villagers of Ratria do not have to have to cope with fire only. "Stone pelting is another problem," said Gurjar.
According to the villagers, they suddenly have to face shower of stones. "Many people have been injured in the stone pelting till now," said the chief of Ratria.
"I was going to my fields in a usual manner a couple of days back when suddenly the stones started hitting me from all directions. I ran for cover," said Ram Deo, a farmer of the village.
"I thought that it was a mischief. But the same thing happened on the following day also," he said.
The harassed villagers informed Neemuch Police about the matter.
Taking the incidents seriously, district police chief Yogesh Deshmukh visited the village. But much to the surprise of Deshmukh, he and his men also came under the shower of stones and had to scamper for saving themselves.
Once the "rain of stones" subsided, Deshmukh sent his men to all directions of the village. He was suspecting the hand of some mischievous person. But all his men returned empty handed.
"We have deployed policemen in plainclothes in the village. Secondly we have decided to take scientists to the village to allay the fears of the villagers. We have also deployed cameramen on rooftops," said additional superintendent of police N P Varkade, while talking to IANS. "We believe it's a mischief," he said.
CANNETO DI CARONIA, Sicily (Reuters) - The gate at the entrance to this tiny Sicilian village has come off its hinges and swings in the wind as cats wander into homes abandoned after a series of mystery fires.
This is not your average ghost town.
Canneto di Caronia has been taken over by an endless flow of scientists, engineers, police and even a few self-styled "ghostbusters" searching for clues to the recent spontaneous combustion of everything from microwave ovens to a car.
The fires started in mid-January and have claimed home appliances and fuse boxes in about half of the 20 odd houses. The blazes originally blamed on the devil himself have not hurt anyone.
After a brief respite last month, the flames have flared up again almost daily even though electricity to the village was cut off long ago.
"We're working in the dark. We don't have a single lead so far," said Pedro Spinnato, mayor of the trio of Caronia towns.
"Every time some new scientist comes to town they arrive thinking the whole thing has been invented or that they're going to solve the mystery in two minutes. They've all been wrong." [...]
"I've seen an air conditioner burst into flames and burn down in 30 seconds. These are not normal events, but I think we're going to have to start looking for a different kind of help," said Antonio Pezzino, whose house was first hit. [...]
"The fact that the phenomenon occurs only when there are people present makes it hard to believe that it is a natural, or even supernatural phenomenon," said Massimo Polidoro. [...]
The hypotheses now range from a build-up of electrical energy caused by grounding wires running off the railway to a rare "natural phenomenon" in which surges of electricity rise from the earth's core.
The fires have even consumed unplugged lamps and an entire apartment. Black scorch marks still scar the apartment walls.
Italy's big utility Enel cut off electricity to the town and hooked it up to a generator -- but that caught fire as well. [...]
CANNETO DI CARONIA, Sicily - There are many ways for evil to arrive but perhaps only one way to get rid of it: exorcism.
That about sums up the collective psyche of this stone-filled village perched above the sea after a series of puzzling electrical shorts, unexplained fires and smoky outbursts that struck in nine houses, displacing 17 families.
First to explode was Nino Pezzino's television, two days before Christmas.
Fuse boxes then blew in houses all along the Via Mare. Air-conditioners erupted even when unplugged. Fires started spontaneously. Kitchen appliances went up in smoke. A roomful of wedding gifts was crisped. Computers jammed. Cellphones rang when no one was calling, and electronic door locks in empty cars went demonically up and down. [...]
The intervening months can be summed up like this: Enel, the country's electrical company, cut power to the village. Some scientists came. They studied things. They made declarations about the release of electromagnetic waves. The town replaced its wires and grounded them. Now, the weird phenomena seem to have stopped, but the scientists are at a loss to explain why. [...]
One theory was that high pressure from under the crust of this volcanic spit of land on Sicily's northern coast had caused underground shifts that released electrical energy that eventually found its way to the village.
The supercharged ions, once in contact with man-made electronic devices, may have caused sparks to fly, the scientists say, especially since the hamlet is near transmission lines and railroad tracks. But the fires could just as easily have been caused by some unexplainable problem in the atmosphere, Mr. Martella said.
"The cause of the fires seems to have been static electric charges," he said. "What we don't understand is why there were these static electric charges."
Even less definitive was Gianfranco Allegra, of the Italian Center for Electro-technical Experimentation, in Milan. "No one knows what the cause of these fires are," he said. "They are inexplicable."
In the absence of clear science, villagers say there is no question it is the Devil's work. The causes, they say, have more to do with superstitions in a land known on maps as Demon's Valley, a veritable cradle of vampire lore. [...]
Inhabitants of the Italian village of Canneto di Caronia - previously evacuated after domestic appliances staged an inflammatory uprising - have made a fearful return to their homes.
The tiny hamlet earlier this year became the front line of the war of annihilation between man and machine when normally docile equipment - including TVs and fuse boxes - began to spontaneously combust.
To add to the terror, mobile phones rang without reason and electronic car door locks became self-aware. After several house fires, the residents moved out, and the scientists moved in.
Despite extensive investigations by bodies as diverse as the National Institute of Geophysics and Volcanology, the National Research Centre and power company Enel, no single plausible reason for the occurrences has been found. The theories include a burst of electro-magnetic energy, or supercharged ions released from a fault in the Earth's crust, or good old static electricity.
The head of Sicily's Civil Protection Agency, Tullio Martella, admitted to the NY Times: "The cause of the fires seems to have been static electric charges. What we don't understand is why there were these static electric charges." He further conceded that: "It is not certain that the fires are finished forever. They were episodic to begin with."
Some villagers, however, are certain they know the cause: mephistopholean intervention. Nino Pezzino, a 43-year-old insurance salesman who has just rather reluctantly moved back to his house of terror, said: "I'm Catholic. I believe in the Devil. I don't know why the Devil is here. If it happens again, I'm bringing in the exorcist."
Pezzino will not stop at exorcism to purge his village of this evil: "If we're going to do it, we have to do it right," he said. "In order to do it, you need a sacrifice for the immortal gods, like a black goat or a black sheep. You have to dig a hole into the ground, because this is serious."
It is indeed. And those of us who have been watching the inexorable rise of the machines with growing alarm know it will take more than a bottle of Holy water and sacrificial black goat to turn back the tide.
CARONIA (MESSINA) - Dopo sei mesi di calma ritrovata, ritorna la paura nella piccola frazione di Canneto, la borgata teatro, tra gennaio e aprile scorsi, di misteriosi fenomeni di autocombustione mai definitivamente chiariti. Negli ultimi giorni dei flessibili, che collegano i tubi dell'acqua ai rubinetti di bagni e cucine di tre diverse abitazioni della frazione, hanno presentato inspiegabili fori con conseguenti perdite.
I pezzi idraulici sono stati sequestrati dai Carabinieri che hanno svolto una serie di sopralluoghi. I cittadini della borgata hanno avvisato la Protezione Civile a cui hanno chiesto un immediato monitoraggio. Secondo i residenti, infatti, i fori sarebbero provocati da dispersione di corrente catodica che dal sottosuolo si propaga attraverso la condotta idrica. Una tesi già esposta dal consulente di parte, nominato dagli abitanti della frazione, in una relazione depositata in Procura.
L'ultimo caso si è verificato ieri notte e anche stavolta i carabinieri hanno acquisito la prova. Nella frazione di Canneto, intanto, si attende l'arrivo della Protezione Civile, sollecitata dai residenti quattro giorni fa, dopo la ripresa di misteriosi episodi collegabili alla presenza di elettricità nel terreno. Niente a che vedere con gli incendi che tra gennaio ed aprile tennero in scacco esperti provenienti da tutta Italia, ma piccoli fori negli impianti dell'acqua che arriva in casa.
Episodi, questi ultimi, che secondo Franco Valenti, consulente di parte degli abitanti, sembrano confermare le ipotesi depositate nelle precedenti relazioni. «Si tratta di correnti catodiche localizzate sulle condotte - scrive Valenti in una relazione - che incrementano lo squilibrio geoelettrico del sottosuolo, in presenza di cariche vaganti». In pratica, secondo l'esperto, bisognerebbe realizzare le adeguate protezioni catodiche alla rete idrica per evitare che l'elettricità, evidentemente presente ancora nel terreno, raggiunga le case.
(AGI) - Messina, 23 October - A joint summit of the inter-institutional work group of the civil protection forces and the technical consultants of the Mistretta prosecutor's office (Messina) will take place tomorrow morning. Their task will be to try and understand what is happening in Canneto di Caronia, in the province of Messina, where many families have reported cases of plumbing pipes suddenly perforated, attributing this occurrence to the dispersion of electrical current. The same thing had happened at the beginning of 2004 when a series of mysterious fires had taken place. Stray current, has this time affected Caronia's aqueduct which has no cathodic protection. The technicians of the prosecutor's office and the civil protection forces will examine the broken tubes and will try to draw some initial conclusions on this anomalous incident which is filling local families with fear and uncertainty.
Readers who wish to know more about who we are and what we do may visit our portal site Cassiopaea.org
---
Remember, we need your help to collect information on what is going on in your part of the world!
We also need help to keep the Signs of the Times online.
---
Send your comments and article suggestions to us

---
Fair Use Policy
Contact Webmaster at signs-of-the-times.org
Cassiopaean materials Copyright ©1994-2014 Arkadiusz Jadczyk and Laura Knight-Jadczyk. All rights reserved. "Cassiopaea, Cassiopaean, Cassiopaeans," is a registered trademark of Arkadiusz Jadczyk and Laura Knight-Jadczyk.
Letters addressed to Cassiopaea, Quantum Future School, Ark or Laura, become the property of Arkadiusz Jadczyk and Laura Knight-Jadczyk
Republication and re-dissemination of our copyrighted material in any manner is expressly prohibited without prior written consent.