---
Sections on today's Signs Page:
---
SOTT Focus
---
V is for Vendetta - Give a Penny for the Guy!

Laura Knight-Jadczyk
sott.net
2007-11-04 14:28:00

Over a year ago we watched the movie, V for Vendetta. Like many others, I thought it was a really good analogy of our present global situation even if it was presented as being "in the future." It not only conveys the idea of how the media is spun in a number of brilliant scenes, but it actually discussed the fact that words were being changed, that our language was being co-opted to the use of the psychopaths.

Let's take a look at a few clips specially edited to make the point and then I'll continue:






Comment on this SOTT Focus

---

The "Bin Laden Option" and the Missing Minot Nuke

Martha Rose Crow and SOTT editors
sott.net
2007-11-05 05:22:00

Right before September 11, 2001, the alarm bells were ringing across trading floors about some unusual trading in the US stock options market. An extraordinary number of trades were bet that American Airlines stock prices would fall.

The trades are called "PUTS" and at least 450,000 shares of American Airlines stock were involved. What raised the alarms was that more than 80 percent of the orders were "puts" and they far outnumbered "call" options (those betting the stock would rise). Usually, the numbers are fairly balanced on these kinds of trades so this imbalance caught traders' attention.

The next day, four American passenger jets were hijacked in a terrorist attack on American soil. Three of these jets belonged to American Airlines. Two allegedly crashed into the World Trade Center and one allegedly crashed into the Pentagon. The fourth aircraft was a United Airlines passenger jet that allegedly crashed into a field near the town of Shanksville, Pennsylvania.

Comment on this SOTT Focus

---

Signs Economic Commentary for 5 November 2007

Donald Hunt
sott.net
2007-11-05 06:26:00

Oil and gold continued their shocking rise last week. Oil has gone up 30% against the dollar since September 1 and gold has gone up 19%. During that same period the dollar has fallen 6.5% against the euro, so gold and oil are going up against both currencies. Oil is going up in absolute terms, measured against gold. Things seem to be reaching a crisis point.

Comment on this SOTT Focus

---

The Gladiator: John Fitzgerald Kennedy

Laura Knight-Jadczyk
Signs Of The Times
2006-11-01 12:00:00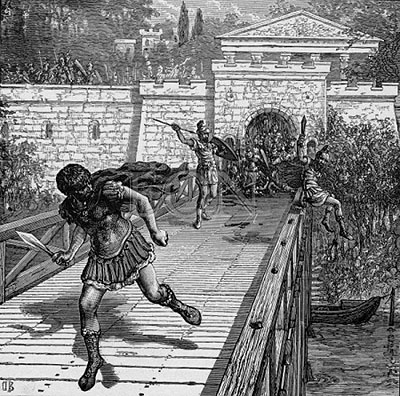 Gaius Gracchus Flees From The Wealthy Elite

In my

previous post

, I included a chapter from Farewell America which gave a broad overview of the "American Psyche." It is crucial to understand the forces at play here in order to understand why John Kennedy was murdered, and why, when he died, the death knell of the American Republic - as well as its people - began sounding.

As I have written before, most Americans are woefully ignorant of their true history, and by design.

Comment on this SOTT Focus

---

The Debris of History

Laura Knight-Jadczyk
Signs Of The Times
2006-10-31 12:00:00



Farewell America - Available Online here

Over the past few days I've been thinking a lot about John Kennedy and what our world might have been like if he had lived. These thoughts didn't just come out of the blue, they are the result of the fact that I have just finished reading one of the saddest books ever written: Farewell America by the pseudonymous author, James Hepburn.



Comment on this SOTT Focus

---

Fear and Knowledge

Zadius Sky
Sott.net
2007-10-26 10:28:00




Fear grows in darkness;
if you think there's a bogeyman around,
turn on the light.
- Dorothy Thompson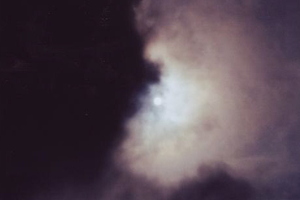 ©Zadius Sky



Fear is very much known to everyone and it is highly contagious. We see it everywhere, especially in today's world. When one becomes fearful, one's mind resorts to a state of being clouded or paralyzed. In order to overcome this kind of fear, one would require knowledge and the ability to think for oneself. Knowledge can surely protect us from that which we would be fearful of.

Comment on this SOTT Focus

---
Best of the Web
---
My Nobel Moment

John R. Christy
Wall Street Journal
2007-11-01 17:08:00

I've had a lot of fun recently with my tiny (and unofficial) slice of the 2007 Nobel Peace Prize awarded to the Intergovernmental Panel on Climate Change (IPCC). But, though I was one of thousands of IPCC participants, I don't think I will add "0.0001 Nobel Laureate" to my resume.

Comment on this SOTT Focus

---

Carter's Clarity, Bush's Befuddlement

Robert Novak
Washington Post
2007-11-05 15:35:00

The timing of the release of the new documentary "Jimmy Carter: Man From Plains" was not intentional. The movie is arriving in theaters just before the Bush administration's proposed Middle East conference in Annapolis, scheduled for the end of this month. But the former president's clarity on the Palestinian question contrasts sharply with George W. Bush's refusal to face reality, casting a pall over hopes to conclude his presidency with a diplomatic triumph.

In the film, Carter repeatedly and unequivocally states what Palestinian and Israeli peace advocates view as undeniable: to achieve Israeli-Palestinian peace, with all its benefits for the world, Israel must end its illegal and oppressive occupation of the West Bank. That is a prerequisite that neither President Bush nor congressional leaders of both parties can approach for fear of being labeled anti-Israeli or even anti-Semitic (as Carter has been).


Comment on this SOTT Focus

---

Congressional Shame and Duplicity

Steven Lendman
SJ Lendman Blog
2007-11-01 00:57:00

The latest October Reuters/Zogby Index shows record low approval ratings for George Bush and Congress - 24% for the president that looks almost giddy compared to the bottom-scraping 11% level for the nation's lawmakers. It's more evidence that the criminal class in Washington is bipartisan and hoping November, 2008 will change things is pure fantasy.

A voter groundswell sent a message last November to end the Iraq war and occupation. Instead, the Democrat-led 110th Congress continues to fund it generously. In May, the House overwhelmingly passed HR 1585, the FY 2008 National Defense Authorization Act. It calls for $506.8 billion for DOD plus $141.8 billion (of the $150.5 billion White House request) for ongoing Iraq and Afghanistan operations. The Senate followed with a similar bill on October 1 with only three opposing votes against it. Neither bill proposed an Iraq withdrawal timeline, and final legislation has yet to be sent to the president.


Comment on this SOTT Focus

---

The Impossibility of American Empire


Williampfaff.com
2007-11-04 14:24:00

Since the return of democracy in Spain, Spain's political leaders and political society have demonstrated an extraordinary determination to start anew, after the crisis-afflicted 75 years that began with what the Spaniards have called "the catastrophe" - the collapse of the Spanish empire under blows from an exuberant and adolescent United States that believed it was coming of age as a world power. It's evidence that empires end, but nations don't, and resurrection is possible.

America's transcontinental expansion following the Civil War and the garish joys of the Gilded Age gave Americans a taste for foreign adventure, whetted by the proximity and vulnerability of Cuba. And if Cuba, why not Puerto Rico, and the Philippines? Admiral Alfred Mahan, America's prophet of naval power and of the economic necessity of colonialism, offered convincing economic reasons for American colonial expansion, and the failing Spanish empire was at hand.


Comment on this SOTT Focus

---

Flashback: American Atrocities: Depleted Uranium in Iraq

Larry Johnson
Seattle Post-Intelligencer
2002-11-12 19:28:00

SOUTHERN DEMILITARIZED ZONE, Iraq -- On the "Highway of Death," 11 miles north of the Kuwait border, a collection of tanks, armored personnel carriers and other military vehicles are rusting in the desert.

They also are radiating nuclear energy.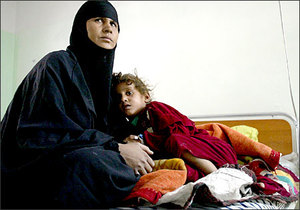 ©Paul Kitagaki Jr./Seattle Post-Intelligencer
Six-year-old Fatma Rakwan, being held by her mother at the Basra Hospital for Maternity and Children, was recently diagnosed with leukemia.



In 1991, the United States and its Persian Gulf War allies blasted the vehicles with armor-piercing shells made of depleted uranium -- the first time such weapons had been used in warfare -- as the Iraqis retreated from Kuwait. The devastating results gave the highway its name.

Today, nearly 12 years after the use of the super-tough weapons was credited with bringing the war to a swift conclusion, the battlefield remains a radioactive toxic wasteland -- and depleted uranium munitions remain a mystery.


Comment on this SOTT Focus

---
U.S. News
---
Mukasey worse than Gonzales. And yes, that's possible

GottaLaff
bravenewfilms.org
2007-11-04 19:54:00

Via The Nation, John Nichols explains why Michael Mukasey is much worse than Alberto Gonzales ever was:

Comment on this SOTT Focus

---

Postal Service Says Killing Small Periodicals Is a "Win-Win"

Jonathan Stein
Mother Jones
2007-11-05 12:11:00

Elijah Cummings was angry. The Democratic congressman from Baltimore represents a district that is home to the Afro-American Newspaper, a weekly publication that is in jeopardy of going out of business due to the United States Postal Service's recent rate hike on small periodicals. Cummings' testiness showed when a House subcommittee heard testimony on the rate increase from a host of postal officials earlier this week.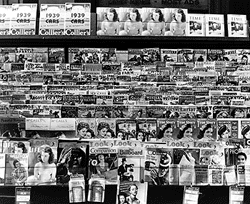 ©Mother Jones
Defying the founding fathers, Bush appointees at the USPS have decided to strangle the free press.
Comment on this SOTT Focus
---

Circulation Plunges for Top Newspapers

Jennifer Saba
Editor and Publisher
2007-11-05 12:01:00

The Audit Bureau of Circulations released circulation numbers for more than 700 daily newspapers this morning for the six-month period ending September 2007. Of the top 25 papers in daily circulation (see chart, separate story), only four showed gains.

Comment on this SOTT Focus

---

US hits panic button as air force 'loses' nuclear missiles

Sarah Baxter
TimesOnline
2007-10-21 06:56:00

SENIOR officers, including three colonels and a lieutenant-colonel, are among 70 personnel to be punished for slipshod practices that allowed a B52 bomber to fly across America carrying six nuclear-armed cruise missiles that should never have been loaded under its wings.

The incident triggered a rare "Bent Spear" alert - code for an incident involving live nuclear weapons - which raced to the secretary of defence and the White House, leaving red-faced air force commanders with a lot of explaining to do.

Comment on this SOTT Focus

---

Flashback: "V" Meets The Secret Service


We The People Foundation
2006-11-14 12:00:00





On Monday "V" visited security check points at the White House, the main Treasury, IRS and Justice Department Buildings and the Capitol. "V's" purpose was to deliver the People's Petitions for Redress of Grievances relating to the Government's violations of the war powers, tax, privacy and money clauses of the Constitution, and to inform key Government officials that at least 100 more "Vs" would be at their doorstep on November 14th expecting a response to the Petitions.

Comment on this SOTT Focus

---

Flashback: "Vs" stage protest at White House


Wayne Madsen Report
2007-03-31 09:40:00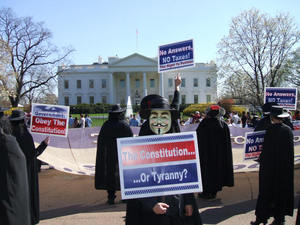 ©Unknown



About 60 protesters dressed up as the Guy Fawkes look-a-like "V," from the movie "V for Vendetta," staged a protest at the White House yesterday. In an encouraging sign, a group of elementary school children visiting the White House on a school trip were much more interested in "V" than in the White House or its occupant.



Comment on this SOTT Focus

---

Washington Millionaire psychopath accused of child rape, torture


katu.com
2007-11-04 00:00:00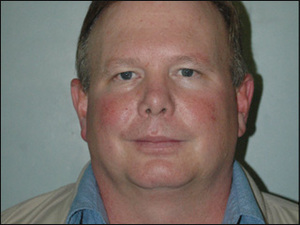 ©n/a
Suspect Weldon Marc Gilbert is pictured in this file photo.


The FBI has arrested a Lake Tapps man who is accused of sexually assaulting and torturing young boys while videotaping the abuse.

Comment on this SOTT Focus

---

America cannot be said to be good

Philip J Cunningham
Informed Comment Blog
2007-11-05 02:33:00

George W. Bush may indeed be the worst president ever, and Dick Cheney the worst vice-president imaginable but that does not exonerate the American people because Americans have the constitutional right and responsibility to remove miscreants from office.

Comment on this SOTT Focus

---

Ridiculous! Grand jury indicts owner of Staunton porn store - for selling porn

Brad Zinn
The News Leader
2007-11-04 00:46:00

The Staunton grand jury indicted a Manassas man and his company Thursday on 16 felony obscenity charges concerning adult videos that were sold in October at After Hours Video, according to Staunton Prosecutor Raymond C. Robertson.

Comment on this SOTT Focus

---

Democrats cave in on torture: Key senators back attorney general nominee

Bill Van Auken
wsws.org
2007-11-03 18:13:00

Two key Democratic members of the Senate Judiciary Committee announced Friday afternoon that they will support the Bush administration's nominee for attorney general, former federal judge Michael Mukasey, virtually assuring his confirmation as head of the US Justice Department.

Comment on this SOTT Focus

---

Maryland: Mother's sting catches son 'hiring hitman to kill her'

Tom Baldwin
The Times
2007-11-04 14:22:00

Like many middle-class, suburban American parents, Shannan and Joey Troiano worried about their son's behaviour and his bad grades at high school. And like many wayward teenagers, Cory Ryder was grounded for weeks at a time, had a PlayStation confiscated and was banned from watching TV.

Less typically, this 16-year-old was plotting to murder his parents by hiring a hitman, while his mother was organising a sting operation involving a police officer posing as a contract killer.

Cory's trial is scheduled to begin today at the circuit court in St Mary's County, Maryland. His mother is expected to testify as a witness for the prosecution.

Comment on this SOTT Focus

---

Flashback: Institute leader acquitted of sex charges

Holly Danks
The Oregonian
2007-11-04 12:36:00

A Washington County Circuit judge called the leader of a metaphysical Internet sales company manipulative and controlling and his testimony unbelievable, even as he acquitted him Wednesday of charges that he had sex with an underage boy.

Comment on this SOTT Focus

---

Drowsy driving is big killer in U.S.

Reuven Fenton
Reuters
2007-11-04 01:42:00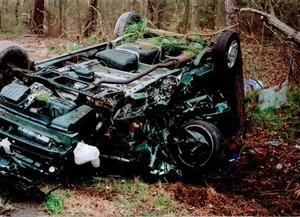 ©REUTERS/Virginia State Police/Handout
This handout image from the Virginia State Police shows the wreckage of Tom Callaghy's Dodge Minivan after a crash on U.S. Highway 13 on Virginia's Eastern Shore, April 1, 2001. Callaghy's wife, Janie, was killed in the crash, one of more than 1,550 people killed each year by drowsy driving.



Darla Drentlaw was sleeping on her daughter Katie's bed, waiting for her to come home, when she woke to the sound of police radios. When the officers knocked on her door, she knew they had bad news.

Comment on this SOTT Focus

---

Propaganda Alert! US considers closing Guantanamo detention center: report


Agence France-Presse
2007-11-04 01:05:00

The US government is considering closing a war-on-terror detention center at the US naval base in Guantanamo Bay, Cuba, and granting it detainees substantially greater rights, The New York Times reported on its website Saturday.

Citing unnamed officials involved in the discussions, the newspaper said the plan also called for possibly moving most of the detainees to the United States.

Comment on this SOTT Focus

---

Massive Pileup Closes Calif. Highway

Garance Burke
Associated Press
2007-11-04 00:53:00

More than 100 cars and trucks crashed on a fog-shrouded freeway Saturday, killing at least two people and injuring dozens more, the California Highway Patrol said.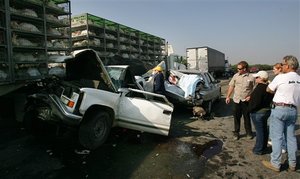 ©Associated Press
Comment on this SOTT Focus
---
UK & Euro-Asian News
---
Putin warns Russians of the danger from 'those who wish to rule over mankind'

Margret Neighbor
The Scotsman
2007-11-05 16:23:00

RUSSIAN President Vladimir Putin yesterday claimed that Russia is under threat from others who wish to split the country and take its vast natural resources.

And in a veiled reference to the United States, he claimed there were others who would like to "rule over all mankind".

Comment on this SOTT Focus

---

Happy Counterterrorism Day

Scott Horton
Harpers
2007-11-05 16:00:00

Guy Fawkes most certainly was guilty of the crime of which he was charged and for which he was executed. But a great many other people suffered in the decades that followed merely because of their religious confession. For the most part they were Catholics. Or they had passed some time in Spain, France, or Italy for which they could not account to the government's satisfaction.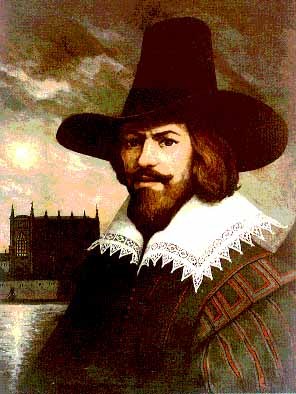 Remember, remember the fifth of November,
The gunpowder, treason and plot,
I know of no reason
Why gunpowder treason
Should ever be forgot
Guy Fawkes, Guy Fawkes, 'twas his intent
To blow up the King and Parliament.
Three score barrels of powder below,
Poor old England to overthrow;
By God's providence he was catch'd
With a dark lantern and burning match.
Holloa boys, holloa boys, make the bells ring.
Holloa boys, holloa boys, God save the King!
Hip hip hoorah!

A penny loaf to feed the Pope.
A farthing o' cheese to choke him.
A pint of beer to rinse it down.
A faggot of sticks to burn him.
Burn him in a tub of tar.
Burn him like a blazing star.
Burn his body from his head.
Then we'll say ol' Pope is dead.
Hip hip hoorah!
Hip hip hoorah hoorah!


Comment on this SOTT Focus
---

Death toll in retirement home fire in central Russia rises to 23


RIA Novosti
2007-11-05 15:29:00

The death toll in a fire that swept a retirement home in the central Russian region of Tula on Sunday has risen to 23 people, an emergencies ministry spokesman said on Monday.

A fire at the home for the elderly near Tula, 200 km (120 miles) south of Moscow, engulfed 1,700 sq m of home space and was extinguished in five hours. Hundreds of people were evacuated.

Comment on this SOTT Focus

---

Nine hunters killed in suspected encounter with gunmen in S.Russia


RIA Novosti
2007-11-05 15:25:00

The bodies of nine hunters have been found in a wooded area in the southern Russian republic of Kabardino-Balkaria, where police suspect they were killed after running across a militant group, a police source said on Monday.

"The victims, identified as four hunters and five gamekeepers accompanying them, should have encountered a camp of militants, who killed them and took away their rifles," a police source said.

Comment on this SOTT Focus

---

Suspect Identified in Bus Blast in Tolyatti

Oleg Shchedrov
The St. Petersburg Times
2007-11-01 01:49:00

MOSCOW - Russian detectives investigating a bus bomb blast which killed eight people said on Thursday they had identified a suspect, amid fears of fresh terror attacks in the run-up to parliamentary elections next month.

Comment on this SOTT Focus

---

More protests vowed as Georgian president rejects demands


Agence France-Presse
2007-11-05 01:28:00

Tbilisi - Georgia's opposition vowed Sunday to press on with mass protests after President Mikheil Saakashvili rejected demands for early elections following three days of demonstrations against his government.

"If he thinks that we will stop and that's it, he's wrong," said Tina Khidasheli of the opposition Republican Party. "Unfortunately the president has decided to ignore the will of his people."

In his first public statement since protests broke out on Friday, Saakashvili rejected opposition demands for elections to be held in April instead of late next year as planned.

Comment on this SOTT Focus

---

We're twinseparable! Happy with his brother, the boy who refused to die

Lucy Laing
Daily Mail
2007-11-03 22:17:00

They say twins share a strong bond - but the one between Gabriel and Ieuan Jones was unbreakable.

When doctors found that Gabriel was weaker than his brother, with an enlarged heart,and believed he was going to die in the womb, his mother Rebecca Jones had to make a heartbreaking decision.

Doctors told her his death could cause his twin brother to die too before they were born, and that it would be better to end Gabriel's suffering sooner rather than later.

Mrs Jones decided to let doctors operate to terminate Gabriel's life.

Firstly they tried to sever his umbilical cord to cut off his blood supply, but the cord was too strong. They then cut Mrs Jones's placenta in half so that when Gabriel died, it would not affect his twin brother.

But after the operation which was meant to end his life, tiny Gabriel had other ideas. Although he weighed less than a pound, he put up such a fight for survival that doctors called him Rocky.

Astonishingly, he managed to carry on living in his mother's womb for another five weeks - until the babies were delivered by caesarean section.

Comment on this SOTT Focus

---

Tourist plane crashes in Lake Geneva


DPA
2007-11-04 13:51:00

Swiss police began hunting Sunday for survivors after a two-seater tourist plane crashed and sank in Lake Geneva.

Comment on this SOTT Focus

---

Three killed in retirement home fire in central Russia


RIA Novosti
2007-11-04 13:48:00

Three people have been killed after fire swept a retirement home in the Tula Region in central Russia, the regional emergencies center said on Sunday.

Firefighters received a signal about the fire at the home for the elderly in the village of Velye-Nikolskoye, 30 kilometers (19 miles) to the south-west of Tula, at about 1:20 p.m. Moscow time (10:20 a.m. GMT) November 4, the emergencies center said.

Comment on this SOTT Focus

---

Greek couple in suicide love tragedy


RIA Novosti
2007-10-30 13:47:00

A couple in Greece attempted to kill themselves by drinking fertilizer after being refused permission to marry, local media said Tuesday.

The body of a 25-year-old man was discovered lying on a road in Ierapetra, located on the south coast of Crete.

Comment on this SOTT Focus

---

Why Turks no longer love the U.S.

Yigal Schleifer
Christian Science Monitor
2007-11-04 13:00:00

The US has hailed Turkey as moderate Islamic democracy, the kind it would like to see develop elsewhere. It's a key NATO ally, with US aircraft stationed here.

Yet, as Secretary of State Condoleezza Rice arrives in Ankara Friday to defuse tensions over Kurdish rebels operating in Iraq, she faces a nation that is now the most anti-American in the world, according to one survey. In the meetings with Ms. Rice, and next Monday in Washington with President Bush, Turkey's prime minister is expected to press the US to take steps against the Kurdistan Workers' Party (PKK) rebels in Iraq.

Comment on this SOTT Focus

---

Turks hold anti-U.S. rallies in Istanbul upon Rice's arrival for Iraq meeting


Xinhua
2007-11-04 12:49:00

Sporadic rallies were held on Friday across Istanbul to protest against what the Turks called the U.S. double standards on terrorism.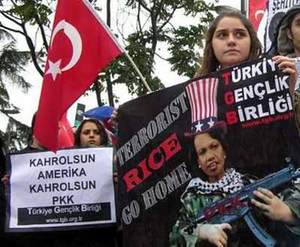 ©Xinhua/Reuters
Protesters shout slogans to protest a visit by U.S. Secretary of State Condoleezza Rice in Istanbul November 2, 2007.
Comment on this SOTT Focus
---

UK: Ministers order review of space law

Richard Gray
Telegraph
2007-11-04 10:46:00

A trip into outer space may seem a good way to escape everyday life on Earth, but British space tourists will find that while they might defy gravity, there is to be no getting away from the law.

Ministers have ordered a review of an obscure piece of legislation controlling the UK's activities in space. They believe that when Virgin Galactic and other companies begin offering public flights into space, rules will be needed to control the industry and the behaviour of British subjects in orbit.

Comment on this SOTT Focus

---

Italian gunman fires from balcony, one dead

Phil Stewart
Reuters
2007-11-04 01:35:00

An Italian gunman shot and killed a man and injured at least six other people on Saturday when he opened fire from his balcony at passers-by and police in a town outside Rome, police said, without offering a motive.

Angelo Spagnolo, 52, who media identified as a retired army captain, surrendered after a more than two-hour standoff in the town of Guidonia, east of Italy's capital. Police said it was unclear whether Spagnolo was still in the military.

Comment on this SOTT Focus

---

Passengers revolt after being told to fly on jet with its wing tip missing

Daniel Boffey
Daily Mail
2007-11-04 00:24:00

An airline crew faced a rebellion when they told passengers they were going to fly on a jet that had lost its wing tip in a runway crash.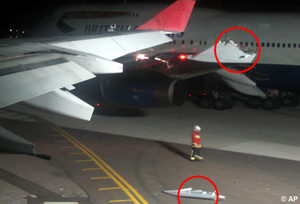 ©Associated Press
Wreckage: Part of one of the wing tips lies on the runway
Comment on this SOTT Focus
---
Around the World
---
Thousands Face Down Pakistani Police

Munir Ahmad
Associated Press
2007-11-05 15:57:00

ISLAMABAD, Pakistan - Police fired tear gas and clubbed thousands of lawyers protesting President Gen. Pervez Musharraf's decision to impose emergency rule, as Western allies threatened to review aid to the troubled Muslim nation. Opposition groups put the number of arrests at 3,500, although the government reported half that.

Comment on this SOTT Focus

---

Journalist freed by Chad criticises aid workers

Francois Murphy
Reuters
2007-11-05 10:33:00

A journalist arrested with French aid workers as they tried to fly 103 African children out of Chad criticised the activists for their "amateurishness" but said they were convinced their mission was legitimate.

Comment on this SOTT Focus

---

Save the day

Manuel L. Quezon III
Inquirer
2007-11-05 10:22:00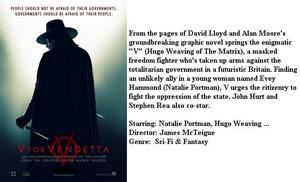 ©n/a



Manila, Philippines - Perhaps you've seen a movie titled V for Vendetta, truly a film for our times. In it, a masked man known only as "V" interrupts the state-controlled media and makes an unauthorized televised address to a London in the grip of a totalitarian prime minister.

The speech of V goes like this. It bears reading in full.

Comment on this SOTT Focus

---

Government Treason! Pakistani troops jail hundreds & attack protesters

Michael McAuliff
NY Daily News
2007-11-05 08:10:00

Riot troops swept through Pakistan Sunday,

throwing hundreds of government opponents into jail

as people took to the streets to protest the martial law clampdown and the suspension of the constitution.

Government forces shut down television stations, arrested hundreds of lawyers and human rights activists, and attacked opposition rallies with tear gas and clubs as the crisis deepened in the teetering nation - one of the world's nuclear powers and a precarious ally of the U.S. in the war on terror.

Comment on this SOTT Focus

---

Deposed Chief Justice says Musharraf's actions illegal


The Hindu
2007-11-05 05:58:00

Pakistan's sacked Chief Justice Iftikhar M Chaudhry has described President Pervez Musharraf's post-emergency set-up as "illegal and unconstitutional" in his first comments after being deposed by the General.

"Everything that is happening today is illegal, unconstitutional and against the orders of the Supreme Court, Chaudhury, who was put under house arrest after he refused to take oath under Musharraf's Provisional Constitutional Order, told The News daily on telephone here on Sunday night.

Comment on this SOTT Focus

---

Musharraf denies rumours he is under arrest, as protesters take to the streets

Jenny Booth
The Times
2007-11-05 05:49:00

President Pervez Musharraf was today forced to deny rumours that he had been placed under house arrest as protests broke out in every major Pakistani city against the country's state of emergency.

As police used tear gas to put down demonstrations in Lahore, Karachi, Rawalpindi and Multan by lawyers and political moderates furious at the President's decision to suspend democracy, senior spokesmen issued hasty denials to rumours sweeping the country that the military ruler had been sidelined by his army second in command.

Comment on this SOTT Focus

---

US reels as Musharraf stages 'second coup'


Agence France-Presse
2007-11-05 01:52:00

The United States said Sunday it was reviewing its generous aid to Pakistan but appeared caught in a dilemma over the emergency rule imposed by the military ruler of its "war on terror" ally.

Influential senators from both the Democratic and Republican parties said Washington was paying the price for putting its alliance with President Pervez Musharraf above the democratic needs of the nuclear-armed nation.

Comment on this SOTT Focus

---

Colom wins Guatemala presidential vote


Associated Press
2007-11-05 01:32:00

Businessman promises to ease nation's desperate poverty

Comment on this SOTT Focus

---

Businessman leads general in Guatemala presidential run-off


Agence France-Presse
2007-11-05 01:40:00

Social Democrat Alvaro Colom apeared to be headed for victory in Guatemala's run-off presidential elections as partial returns gave him a four-and-a-half-point lead over his rival, former general Otto Perez Molina.

With nearly 82 percent of precincts reporting, Colom had 52.29 percent of the vote against Perez Molina with 47.71 percent, the Supreme Electoral Council (TSE) said.

Voting ended at 6:00 pm (0000 GMT Monday) and pre-election surveys had predicted a close race.

Comment on this SOTT Focus

---

Canadians still want Canada out of Afghanistan


Canadian Press
2007-11-04 23:13:00

Soon after the Conservatives took office, government insiders fretted over potential political problems in two areas: Kyoto and Kandahar.

A new public opinion poll suggests they may be successfully neutralizing the former issue but are still struggling with the latter.


Comment on this SOTT Focus

---

N.Korean Delegation in Hanoi, Vietnam to Study Reform


Chosunilbo
2007-10-29 21:57:00

A North Korean delegation led by Prime Minister Kim Yong-il arrived in Hanoi last Friday to learn about the booming Southest Asian nation's reform policy. Kim met with his Vietnamese counterpart Nguyen Tan Dung on Saturday and signed agreements including a memorandum on cooperation in agricultural science and technology.

Comment on this SOTT Focus

---

Scores arrested, Pakistan descends into martial law

Joel Bowman and agencies
ArabianBusiness.com
2007-11-04 15:00:00

Police began rounding up some 1,500 opposition figures, lawyers and activists on Sunday to be placed under house arrest as Pakistan descended into martial law after President Pervez Musharraf declared a state of emergency in the country.



In a clamp down on media outlets, Musharraf also instituted new laws prohibiting any reports containing, "any opinion that is prejudicial to the ideology of Pakistan or integrity of Pakistan".



Musharraf, acting on what he calls a paralysis of government by judicial interference, announced the state of emergency on Saturday saying, "I will not allow this country to commit suicide."



Comment on this SOTT Focus

---

Musharraf's 'emergency' may (will) delay Pakistan poll


BBC
2007-11-04 17:01:00

Planned elections in Pakistan could be delayed by up to a year after President Pervez Musharraf's imposition of emergency rule, the country's PM says.

Shaukat Aziz told a news conference that the government remained committed to the democratic process.

But he said parliament might change the date of elections planned for January, and gave no end date for the emergency.

Comment on this SOTT Focus

---

Pakistan, the forgotten axis of Evil

M. Shahid Alam
Atlantic Free Press
2007-10-28 17:17:00

In January 2002, when President Bush named Iraq, Iran and North Korea as the first targets in his 'global war against terror' - the putative 'axis of evil' - few noticed a curious omission. Pakistan was not on the list.

The targeted countries - we were told - sought weapons of mass destruction. In truth, Iraq and Iran were targeted because they stood in the way of Israeli ambitions - and they had oil.

Although Pakistan has been unlucky in oil, it could make stronger claims as a target for American and Israeli ire. It is the only Muslim country with nuclear weapons, a nuclear proliferator, the Taliban's chief patron, and a sponsor of jihadis in Kashmir.

Why, then, did the US not target Pakistan?

Comment on this SOTT Focus

---

Global food crisis looms as climate change and fuel shortages bite

John Vidal, environment editor
Guardian Unlimited
2007-11-04 13:45:00

Soaring crop prices and demand for biofuels raise fears of political instability.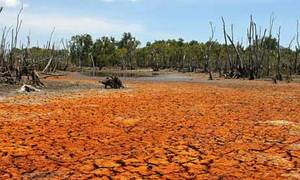 ©Torsten Blackwood/AFP
Algae stained mud carpets the drought ravaged Gayngaru wetlands of Arnhem Land in Australia's Northern Territory.



Empty shelves in Caracas. Food riots in West Bengal and Mexico. Warnings of hunger in Jamaica, Nepal, the Philippines and sub-Saharan Africa. Soaring prices for basic foods are beginning to lead to political instability, with governments being forced to step in to artificially control the cost of bread, maize, rice and dairy products.

Record world prices for most staple foods have led to 18% food price inflation in China, 13% in Indonesia and Pakistan, and 10% or more in Latin America, Russia and India, according to the UN Food and Agricultural Organisation (FAO). Wheat has doubled in price, maize is nearly 50% higher than a year ago and rice is 20% more expensive, says the UN. Next week the FAO is expected to say that global food reserves are at their lowest in 25 years and that prices will remain high for years.

Comment on this SOTT Focus

---
Big Brother
---
Flu shot drill exceeds hospital's expectations

Mike Stephens
The Arizona Republic
2007-10-30 22:37:00

Chandler Regional Medical Center's flu shot drill Saturday was a hit with residents and considered a success by officials testing the hospital's ability to respond to a bioterror or other mass medical emergency.

Cars began lining up for the free drive-though vaccinations as early as 6 a.m. even though the start time wasn't scheduled until 7:30 a.m., said hospital spokeswoman Kimberly Day.

Comment on this SOTT Focus

---

Flashback: 1,000 free "drive thru " flu shots to be given during "anti-terrorism" drill

Sarah Muench
The Arizona Republic
2007-10-12 13:04:00

Chandler health officials are asking residents to roll down their car windows and roll up their sleeves for an emergency terrorism drill that will test the efficiency of mass drive-through vaccinations.

Comment on this SOTT Focus

---
Axis of Evil
---
Eerie silence of bomb raid

Greg Sheridan
Daily Telegraph (Australia)
2007-10-28 16:42:00

EVERY now and then, some tiny part of the secret world pokes its head up from the darkness and into the unforgiving light of day.

I'm referring to the secret world of espionage and deep, geo-strategic power plays.

Don't get me wrong. I think we know most of the fundamentally important stuff in international politics.

But there's undeniably a certain amount of serious, and often deadly, business between nations that happens almost entirely in the shadows.

One episode that's now half in the light and half in the shadows is Israel's air strike in a rural part of Syria on September 6.




Comment on this SOTT Focus

---

Warning... this film could make you angry

Robert Fisk
The Independent
2007-11-03 16:39:00

At university, we male students used to say that it was impossible to take a beautiful young woman to the cinema and concentrate on the film. But in Canada, I've at last proved this to be untrue. Familiar with the Middle East and its abuses - and with the vicious policies of George Bush - we both sat absorbed by Rendition, Gavin Hood's powerful, appalling testimony of the torture of a "terrorist suspect" in an unidentified Arab capital after he was shipped there by CIA thugs in Washington.

Comment on this SOTT Focus

---

Apocalyptic project in Jerusalem: A bunker only for the leaders of Israel

Henrique Cymerman
La Vanguardia
2007-11-03 08:39:00

Translated by SOTT

Apocalyptic project in Jerusalem: A giant bunker will protect politicians and the military from a nuclear attack.


They call it "the modern Noah's Ark" or "the Final Day's refuge". On Jerusalem's mounts one of the biggest and most secret projects ever accomplished in the history of Israel is being built. A giant underground bunker inside which the leaders of Israel will protect themselves in case of a nuclear attack: ministers, deputies and generals who, from inside, will direct the destiny of the nation, as well as the military reaction after the attack.

Comment on this SOTT Focus

---

Flashback: Israeli government digging underground command center near Jerusalem

Ellis Shuman
Israel Insider
2003-12-08 14:20:00

For the past year, construction on a secret tunneling project has been taking place in the Judean Hills, Channel Ten television reported last night. At a huge cost, the government is preparing an underground command center, capable of withstanding atomic, biological and chemical attacks. MK Yossi Sarid said in response that the expense was "wasteful" and the country had managed just fine for 55 years without an underground bunker.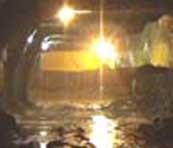 ©channel 10
Comment on this SOTT Focus
---

Flashback: $4.5 billion options bet on catastrophe within four weeks


crusademedia
2007-08-28 10:14:00

The two sales are being referred to by market traders as "bin Laden trades" because only an event on the scale of 9-11 could make these short-sell options valuable.

There are 65,000 contracts @ $750.00 for the SPX 700 calls for open interest. That controls 6.5 million shares at $750 = $4.5 Billion. Not a single trade. But quite a bit of dollars on a contract that is 700 points away from current value. No one would buy that deep "in the money" calls. No reason to. So if they were sold, it looks like someone betting on massive dislocation. Lots of very strange option activity that I haven't seen before.

The entity or individual offering these sales can only make money if the market drops 30%-50% within the next four weeks. If the market does not drop, the entity or individual involved stands to lose over $1 billion just for engaging in these contracts.

Clearly, someone knows something big is going to happen BEFORE the options expire on Sept. 21.

Comment on this SOTT Focus

---

BARKSDALE- missing nuke number six


eye of the cyclone
2007-11-05 06:56:00



Some History



Barksdale Missile Number Six deserves far more public attention than it's received to date. Missile Number Six is potentially the major story of at least this year.

Until 1968 under the Airborne Alert Program, informally called Operation Chrome Dome, the Air Force routinely kept about a dozen strategic bombers with nuclear weapons flying at all times.

Comment on this SOTT Focus

---

Subpoenas in AIPAC spy trial could reveal Bush team's inner workings

Ron Kampeas
Jewish Telegraph Agency
2007-11-05 06:59:00

Subpoenas issued to U.S. Secretary of State Condoleezza Rice, National Security Advisor Stephen Hadley and other top Bush administration officials could end up shedding unprecedented light on the government's dealings with the pro-Israel lobby and the Bush administration's inner workings.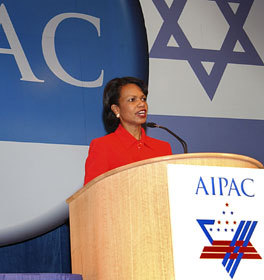 ©JTA
Condoleezza Rice addresses AIPAC's national summit in October, 2004.
Comment on this SOTT Focus
---

Déjà vu all over again

Ian Williams
Guardian Unlimited
2007-11-03 01:49:00

When it comes to Iran's nuclear capabilities, whose word would you rather take: that of a Nobel prize-winning head of an international agency specializing in nuclear issues who was proved triumphantly right about Iraq, or that of a bunch of belligerent neocons who make no secret of their desire to whack Iran at the earliest opportunity and who made such a pigs ear of Iraq?

That is the stark choice facing the sane people of the world, given the smearing of IAEA chief Mohamed ElBaradei for not joining the hysterical lynch mob building up against Iran. Criticised by Condoleezza Rice and others in the Bush administration, it is uncannily reminiscent of the slurs against him and UN weapons inspector Hans Blix in the run up to the invasion of Iraq - and we should remember that the US vindictively tried to unseat him afterwards for not joining in the lying game.

Comment on this SOTT Focus

---

Empty words! Israel, with US support, says peace possible by end of 2008


Agence France-Presse
2007-11-05 01:28:00

Israeli Prime Minister Ehud Olmert said he may be able to make peace with the Palestinians by the end of 2008 as the United States vowed to defend Israel's security during the difficult process.

"If we act decisively together, we and the Palestinians, there is a chance for us to reach real achievements, maybe even before the end of President (George W.) Bush's term," he said in a speech at the Saban Forum think-tank in Jerusalem.



Comment on this SOTT Focus

---

COINTELPRO and the use of clappers and the Greek Choruses in the mainstream media

Aeneas
While The Earth Rumbles
2007-10-16 01:35:00




"If you tell a lie big enough and keep repeating it, people will eventually come to believe it. The lie can be maintained only for such time as the State can shield the people from the political, economic and/or military consequences of the lie. It thus becomes vitally important for the State to use all of its powers to repress dissent, for the truth is the mortal enemy of the lie, and thus by extension, the truth is the greatest enemy of the State." (Joseph Goebbels)




Last Sunday I came across an article in The New York Times with the title "Analysts Find Israel Struck a Nuclear Project Inside Syria", quoting American and foreign officials with access to the intelligence reports. After reading a paragraph, it was blatantly obvious that the foreign officials could only be Israeli officials, as they are the only ones with unfettered access to intelligence reports and whose nationality are routinely not mentioned.

Comment on this SOTT Focus

---

Bring em on: America's Cult of the Armageddonites

Jon Basil Utley
Foreign Policy In Focus
2007-10-10 18:37:00




Utopian fantasies have long transfixed the human race. Yet today a much rarer fantasy has become popular in the United States. Millions of Americans, the richest people in history, have a death wish. They are the new "Armageddonites," fundamentalist evangelicals who have moved from forecasting Armageddon to actually trying to bring it about.


Comment on this SOTT Focus

---

Bush Is Right to Worry If Waterboarding Is Defined as Torture

Jane Smiley
HuffingtonPost.com
2007-11-03 19:16:00

There is an article in Thursday's New York Times about the way Michael Mukasey has been hedging on waterboarding. The difficulty, according to many experts is, as "Jack L. Goldsmith, who served in the Justice Department in 2003 and 2004, wrote in his recent memoir, The Terror Presidency, that the possibility of future prosecution for aggressive actions against terrorism was a constant worry inside the Bush administration." Another expert points out that future prosecutors "... would ask not just who carried it out, but who specifically approved it. Theoretically, it could go all the way up to the president of the United States; that's why he'll never say it's torture."

Comment on this SOTT Focus

---

'Just followed orders': Guantanamo mission came straight from Bush, Rumsfeld

Lisa Thompson
GoErie
2007-11-03 18:30:00

When military investigators questioned Erie County Judge Michael E. Dunlavey about reported prisoner abuse during his tenure at the Guantanamo Bay camp for suspected terrorists, Dunlavey told them he got his "marching orders" from President Bush, according to a new book about U.S. policies regarding torture.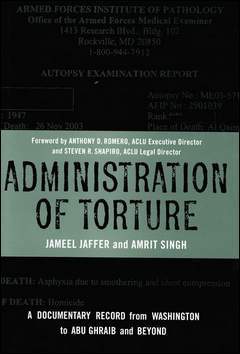 ©Unknown
This is the cover of the book "Administration of Torture" by Jameel Jaffer and Amrit Singh.



The book, "Administration of Torture: A Documentary Record from Washington to Abu Ghraib and Beyond," relies on government documents obtained through the Freedom of Information Act to trace the development of what the authors claim was prisoner abuse and torture that emerged in the wake of the Sept. 11, 2001, terrorist attacks.

Comment on this SOTT Focus

---

Neocons and Ziocons Alert! Rice, Others Told to Testify in AIPAC Case

Jerry Markon
The Washington Post
2007-11-03 09:52:00

A federal judge yesterday issued a rare ruling that ordered Secretary of State Condoleezza Rice and more than 10 other prominent current and former government officials to testify on behalf of two pro-Israel lobbyists accused of violating the Espionage Act at their upcoming criminal trial.

The opinion by U.S. District Judge T.S. Ellis III in Alexandria directed that subpoenas be issued to officials who include Rice, national security adviser Stephen J. Hadley, former high-level Department of Defense officials Paul D. Wolfowitz and Douglas J. Feith, and Richard L. Armitage, the former deputy secretary of state.




Comment on this SOTT Focus

---

Blackwater plans bold strategy to defend itself

John M. Broder and James Risen
International Herald Tribune
2007-11-03 00:13:00

Blackwater Worldwide, its reputation in tatters and its lucrative government contracts in jeopardy, is mounting an aggressive legal, political and public relations counterstrike.

It has hired a bipartisan stable of big-name Washington lawyers, lobbyists and press advisers, including the public relations powerhouse Burson-Marsteller, which was brought in briefly, but at a critical moment, to help Blackwater's chairman, Erik Prince, prepare for his first congressional hearing.

Comment on this SOTT Focus

---
Middle East Madness
---
Want Israeli citizenship? Pledge allegiance

Amnon Meranda
Ynet
2007-11-05 15:35:00

A new bill submitted by Knesset Member David Rotem (Yisrael Beiteinu) on Monday calls for stipulating eligibility for a citizenship on a declaration of loyalty to the State of Israel.

According to the bill, those who apply for Israeli citizenship will have to pledge allegiance in the following form: "I hereby pledge my loyalty to the State of Israel as a Jewish, Zionist and democratic state, its symbols and values, and serve the country, as shall be required of me, in the IDF."

Comment on this SOTT Focus

---

Most Israelis believe politics and government corrupt, poll shows

David Regev
Ynet
2007-11-05 14:14:00

The Sderot Conference for Social and Economic Policy, which opens Tuesday, will reveal a concerning fact about the Israeli public - 69% of it believes Israeli politics and government are corrupt.

The Sderot Conference, which is hosted by the Sapir College, will present its annual public corruption survey in its opening session, Yedioth Ahronoth reported Monday.

Comment on this SOTT Focus

---

Flashback: Israel prepares to allow Palestinian militants into Gaza from Jordan

Tim Butcher
London Telegraph
2006-11-15 13:38:00

Israel is on the brink of a policy U-turn that would authorise 1,500 armed Palestinian soldiers based in Jordan to move into the West Bank and Gaza Strip.

Comment on this SOTT Focus

---

Report: US gives Israel "green light" for wide-scale Gaza invasion

Roee Nahmias
Ynetnews
2007-11-05 13:24:00

Lebanese daily al-Akhbar quotes diplomatic sources as saying Washington gave 'green light' to Israel to launch extensive incursion in Strip, following Defense Minister Barak's reports about Palestinian factions' alarming military buildup

The American administration has given a "green light" for a wide-scale Israeli military operation in Gaza, Lebanese newspaper al-Akhbar reported Saturday, quoting diplomatic sources.



Comment on this SOTT Focus

---

Israeli Homicide Bombers Kill 5 Palestinian Civilians


United Press International
2007-11-05 13:02:00

Five Palestinian civilians died Sunday in Gaza when Israel retaliated for a rocket attack in Negev, it was reported.

Comment on this SOTT Focus

---

Propaganda continues and Interests clash: Turk PM, Bush discuss Kurd rebels


CNN
2007-11-05 08:27:00

The Turkish prime minister is scheduled to meet with President Bush on Monday, with the tensions along the Iraqi-Turkish border topping the agenda.



Comment on this SOTT Focus

---

2007 Toll Nears Highest for US in Iraq

Lauren Frayer
Associated Press
2007-11-05 06:04:00

2007 on Track to Be Deadliest of the War for US, Despite Recent Drops in Deaths

With just under two months left in the year, 2007 is on course to be the deadliest year on record for American forces in Iraq, despite a recent sharp drop in U.S. deaths.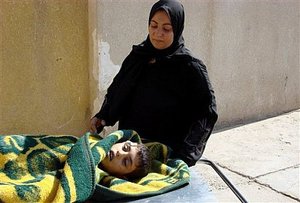 ©AP
A relative stands over a body of a killed child in a hospital morgue in Baqouba, the capital of Diyala province, 60 kilometers (35 miles) northeast of Baghdad, Iraq, Sunday, Nov. 4, 2007. At least 12 people were killed or found dead Sunday in the troubled Diyala province northeast of Baghdad.
Comment on this SOTT Focus
---

Experts: No evidence of Iranian nuclear weapons program

Jonathan S. Landay
McClatchy Newspapers
2007-11-04 23:52:00

Despite President Bush's claims that Iran is pursuing nuclear weapons that could trigger "World War III," experts in and out of government say there's no conclusive evidence that Tehran has an active nuclear-weapons program.

Even his own administration appears divided about the immediacy of the threat. While Bush and Vice President Dick Cheney speak of an Iranian weapons program as a fact, Bush's point man on Iran, Undersecretary of State Nicholas Burns, has attempted to ratchet down the rhetoric.

Comment on this SOTT Focus

---

Another patsy for diversion: Iraqi weapons 'expert' unmasked as a fraud

Sadie Gray
The Independent Online
2007-11-04 15:53:00

The Iraqi defector whose claims regarding Saddam Hussein's biological warfare capabilities were central to the US government's case for the 2003 invasion, despite repeated warnings that they were dubious, has been unmasked by a television documentary.

Comment on this SOTT Focus

---

Palestinian PM Wants 2,000 Inmates Freed


Forbes/Associated Press
2007-11-04 15:44:00

Ramallah, West Bank - The Palestinian prime minister urged Israel on Saturday to release 2,000 Palestinian prisoners ahead of a U.S.-hosted Mideast conference, saying it was time for bold steps to raise hopes for peace.


Comment on this SOTT Focus

---

Olive harvest season threatened by the Wall, military restrictions


IMEMC
2007-11-03 14:00:00

Hundreds of Palestinian farmers in the Palestinian Plaines areas, in West Bank's Jordan Valley region, are still deprived from reaching their farmlands, and olive orchards, since their lands are near or behind the Annexation Wall, an issue which threatens to cause the loss of the entire olive harvest season.


Comment on this SOTT Focus

---

Saudi bride in death row arranged marriage


RIA Novosti
2007-11-03 13:39:00

Prisoners in Taif, a city in southwest Saudi Arabia, celebrated the wedding of a 16-year-old to an inmate due to be publicly beheaded for murder.

The Saudi Gazette said the bride's father, also on death row, had arranged the marriage on Thursday.

The wedding celebrations included a small dinner party for relatives and friends and a private meeting for the couple in an apartment organized by the jail administrators.

Comment on this SOTT Focus

---

Stoking the fire! UK aircraft carrier for Gulf


thenews.com.pk
2007-11-03 10:05:00

LONDON: A Royal Navy aircraft carrier is to be sent to the Gulf in early 2008, the defence ministry in London said on Friday but added that its deployment was not linked to possible military action against Iran.

A ministry spokesman told AFP that HMS (Her Majesty's Ship) Illustrious will head for the Gulf accompanied by the Type 42 destroyer HMS Edinburgh and the Type 23 frigate HMS Westminster.


Comment on this SOTT Focus

---

Sadr City MP a 'man of the people' fighting occupation

Jacques Charmelot
Agence France-Presse
2007-11-03 09:52:00

As he strolls through a bustling street in Baghdad's Sadr City, Falah Hassan Shanshal shakes hands, waves to locals on the cafe terraces and beams at everyone he meets.

But to survive in this notorious district of Baghdad, charm is not enough.

Shanshal is an MP for Sadr City, the heart of Shiite radicalism synonymous with misery and a no-go area for many.


Comment on this SOTT Focus

---

Senators warn Bush has no authority on Iran


Agence France-Presse
2007-11-02 02:29:00

Thirty US senators wrote to President George W. Bush, warning he had no authority to launch military action against Iran, and expressing concern about the administration's "provocative" rhetoric. The senators, 29 Democrats and one independent, urged the resolution of disputes with the Islamic republic through diplomacy.

Comment on this SOTT Focus

---
The Loan Gunmen
---
Forbes 'richest 400' fraud! The ultra-wealthy are invisible


The National Expositor
2007-10-05 16:17:00

Every year Forbes omits the ultra-wealthy "blue bloods" who own our Federal Reserve and much, much more. We all know who they are, most of their names have become household words over the last 4 generations. Why are their names not included in the top 400 richest list year after year?

Forbes also publishes an annual list of all billionaires. This year there were 990 total. There is a conspicuous absence of the old money names in this list as well.

Sometimes the most important stories are those never printed!




Comment on this SOTT Focus

---

Wall Street cringes as Citi revives fears

Emily Kaiser
Reuters
2007-11-05 11:43:00

Fear and mistrust gripped Wall Street on Monday after Citigroup's CEO quit in the wake of mounting credit losses and an influential money manager called the subprime mortgage market a "$1 trillion problem."

Comment on this SOTT Focus

---

Revolving Door: Citigroup CEO Prince Resigns As Chairman, Replaced by Former Treasury Secy Rubin

Madlen Read
Associated Press
2007-11-05 09:22:00

Citigroup Inc. Chairman and Chief Executive Charles Prince, beset by the company's billions of dollars in losses from investing in bad debt, resigned Sunday and is being replaced as chairman by former Treasury Secretary Robert E. Rubin.

Comment on this SOTT Focus

---

Top US analyst hits back after death threats over Citigroup downgrade

Tom Bawden
Times of London
2007-11-05 06:22:00

Meredith Whitney, the analyst who prompted a $369 billion (£177 billion) plunge in the value of US shares on Thursday by issuing a negative note on Citigroup, hit out at Wall Street's culture of intimidation yesterday after receiving several death threats from investors in the bank.

Comment on this SOTT Focus

---

Facing jail, banker leaps to death

David Milstead And Tillie Fong
Rocky Mountain News
2007-11-02 06:17:00

BestBank's ex-owner plummets 27 stories hours before hearing

Former BestBank owner Edward Mattar, facing 14 years in prison and the forfeiture of millions of dollars at his fraud sentencing Friday, chose instead to leap from a 27th-story window.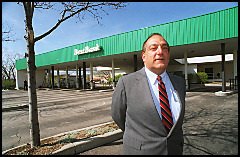 ©Rocky Mountain News
Edward Mattar, owner of the failed BestBank, was to be sentenced Friday afternoon on fraud-related charges. He was convicted with two other men in February. Hours before his sentencing, Mattar killed himself.
Comment on this SOTT Focus
---

Brown urged to reform UK welfare policy

Sarah Womack
Daily Telegraph
2007-11-05 03:37:00

The Government should force everyone but the disabled to work or cut off their benefits, says a report by a leading economic think-tank which accuses Gordon Brown of being soft on the work shy.

Comment on this SOTT Focus

---

PCs Losing Their Relevance in Japan

Hiroko Tabuchi
Associated Press
2007-11-04 23:17:00

Masaya Igarashi wants $200 headphones for his new iPod Touch, and he's torn between Nintendo Co.'s Wii and Sony's PlayStation 3 game consoles. When he has saved up again, he plans to splurge on a digital camera or flat-screen TV.

There's one conspicuous omission from the college student's shopping list: a new computer.

The PC's role in Japanese homes is diminishing, as its once-awesome monopoly on processing power is encroached by gadgets such as smart phones that act like pocket-size computers, advanced Internet-connected game consoles, and digital video recorders with terabytes of memory.

Comment on this SOTT Focus

---

Citigroup could increase its write-downs by billions more

Carrick Mollenkamp and David Reilly
The Wall Street Journal
2007-11-04 22:05:00

When the market for mortgage securities entered a meltdown over the summer, financial firms holding billions of dollars of hard-to-trade assets used mathematical pricing models that were heavily dependent on credit ratings. When the credit-rating firms began a massive downgrade campaign last month, firms such as Citigroup Inc. and Merrill Lynch & Co. saw the value of their holdings plummet.

Citigroup's struggles to put an exact number on its losses demonstrate just how fallible the models can be, and how serious the consequences. Last night, Citigroup said that the downgrades will result in a reduction of fourth-quarter net income of $5 billion to $7 billion. That follows a third quarter when Citigroup recorded mortgage-related write-downs of $2.2 billion in the third quarter, including losses on subprime securities and fixed-income trading.

Comment on this SOTT Focus

---

Dollar Falls to Record Low Versus Euro on Credit Concern, Fed

Min Zeng
Bloomberg
2007-11-03 15:16:00

The dollar fell to a record against the euro and dropped to the weakest since 1981 versus the pound on concern deepening credit-market losses will prompt the Federal Reserve to reduce interest rates a third time this year.

Comment on this SOTT Focus

---

Klein: The R-Word

Naomi Klein
AlterNet
2007-11-04 13:17:00

The global economy is now at the mercy of enchanted words. Don't say recession. You just might start one.

Recession.

That's me throwing off all the "R-Word Indexes" which claim to predict whether or not we are entering a recession based on how many times the word appears in the media.

Of course it's not just journalists who have the power to destroy the lives of millions with their careless word selections. After Vice-President-Select Dick Cheney used the R-word last week, the Clinton administration's chief economic advisor accused the Bush team of "talking down our economy." Don't they know about the s-words? Slowing, softening, slipping and -- if absolutely necessary -- slumping.


Comment on this SOTT Focus

---

Commentary on US economy


Financial Times
2007-11-02 22:10:00

For many the Federal Reserve still walks on water. Investors have built up an unhealthy level of confidence in the central bank's ability to keep the US economy humming through thick and thin. They could do with a dose of cynicism.

Comment on this SOTT Focus

---

Where Did the Buck Stop at Merrill?

Graham Bowley and Jenny Anderson
The New York Times
2007-11-03 21:57:00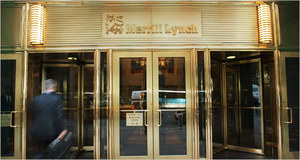 ©Mario Tama/Getty



On Oct. 24, Merrill Lynch announced its biggest write-down ever, an $8.4 billion charge that also represents the biggest known loss in Wall Street history. Six days later, its chief executive, E. Stanley O'Neal, retired from the company he had run since 2002.

Mr. O'Neal's departure, many analysts say, was a victory for accountability: ultimately, the corporate buck stops with the chief executive, and he bore the cost of Merrill's ill-fated embrace of complex, risky debt instruments whose value collapsed in tandem with the plunging subprime mortgage market.

But amid the shoot-the-C.E.O. fervor that has arisen in the wake of Merrill's disclosure - and after a similar and earlier announcement from another troubled bank, Citigroup - analysts are quick to point out that no major corporation is a one-man operation. They ask who else had helped Mr. O'Neal mind the store at Merrill, and wonder to what extent accountability for effective oversight of financial strategies and gambits reached beyond the chief executive's suite and into the boardroom.

Comment on this SOTT Focus

---

Dow, DuPont, Monsanto and Syngenta Take Over Brazil's Corn

Rui Kureda
Brazil Mag
2007-11-03 17:45:00

Recent news from media sources would have readers believe that Brazil is euphoric in its corn production. It is true that we are seeing some impressive figures, and never have we exported so much corn. Predictions show that corn production will only increase in 2008.

And according to analyses being done by agribusiness, the expectation is that Brazil will become the biggest exporter of corn in the world.

Comment on this SOTT Focus

---

A Bank of Their Own: Latin America Casting off Washington's Shackles

Mark Weisbrot
AlterNet
2007-11-03 01:16:00

The western media call it "Chavez Bank" -- but what are they really afraid of?

"Developing nations must create their own mechanisms of finance instead of suffering under those of the IMF and the World Bank, which are institutions of rich nations . . . it is time to wake up."

That was Lula da Silva, the president of Brazil -- not Washington's nemesis, Hugo Chavez -- speaking in the Republic of Congo just two weeks ago. Although our foreign policy establishment remains in cozy denial about it, the recognition that Washington's economic policies and institutions have failed miserably in Latin America is broadly shared among leaders in the region. Commentators here -- Foreign Affairs, Foreign Policy, the editorial boards and op-ed contributors in major newspapers -- have taken pains to distinguish "good" leftist presidents (Lula of Brazil and Michele Bachelet of Chile) from the "bad" ones -- Chavez of Venezuela, Rafael Correa of Ecuador, Evo Morales of Bolivia and, depending on the pundit, sometimes Nestor Kirchner of Argentina.

Comment on this SOTT Focus

---

Banks hit again as credit fears spread


Financial Times
2007-11-02 00:19:00

Fears of a fresh wave of losses arising from the credit squeeze spread around the globe on Friday, depressing stock markets in Europe and Asia and savaging bank shares for the second day in a row.

Despite a surge in US employment growth last month, investors remained worried that banks and other financial institutions still faced heavy losses arising from the troubled US mortgage market and related securities.

Comment on this SOTT Focus

---
The Living Planet
---
Indonesia volcano eruption imminent despite false alarm: scientist


TerraDaily
2007-11-04 15:39:00

A day after a false alarm on Indonesia's Mount Kelut led to panic among residents on its slopes, the volcano is showing signs of an imminent eruption, a scientist said Sunday.

"An eruption is now very, very much possible, although so far it has not yet happened," said Agus Budianto, a geologist monitoring the activities of the volcano in the densely populated East Java province.

On Saturday, continuous tremors beneath the volcano became so strong that they could no longer be read on seismological instruments, leading scientists to evacuate their posts and warn an eruption appeared to have occurred.

They could not confirm it visually as the top of the historically deadly mountain was shrouded by clouds but their warning led residents still in the danger zone to flee in fear for their lives.

Comment on this SOTT Focus

---

Floods kill at least 48 people in Vietnam in past week


RIA Novosti
2007-11-05 15:22:00

Floods have killed at least 48 people in central Vietnam in the past week, a disaster management center spokesman said on Monday.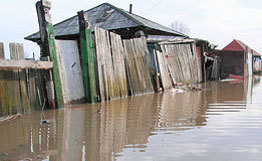 ©Unknown
Comment on this SOTT Focus
---

The deceit behind global warming

Christopher Booker and Richard North
Telegraph.co.uk
2007-11-04 03:07:00

No one can deny that in recent years the need to "save the planet" from global warming has become one of the most pervasive issues of our time. As Tony Blair's chief scientific adviser, Sir David King, claimed in 2004, it poses "a far greater threat to the world than international terrorism", warning that by the end of this century the only habitable continent left will be Antarctica.

Inevitably, many people have been bemused by this somewhat one-sided debate, imagining that if so many experts are agreed, then there must be something in it. But if we set the story of how this fear was promoted in the context of other scares before it, the parallels which emerge might leave any honest believer in global warming feeling uncomfortable.

Comment on this SOTT Focus

---

Media Spin! Hungry Mexico flood victims turn to looting


Agence France-Presse
2007-11-04 01:04:00

VILLAHERMOSA, Mexico - Rescue workers and police were out in force helping flood victims in southern Mexico, as food shortages sent hundreds of hungry people on a looting rampage at a shopping center.

Around 80 percent of the Belgium-sized state of Tabasco was flooded after seven rain-loaded rivers burst their banks in the flat, flood-prone region, in its worst natural disaster in decades.



Comment on this SOTT Focus

---

Exodus out of Mexico flood zone


BBC News
2007-11-04 00:37:00

Hundreds of thousands of people have fled severe floods in the south Mexican state of Tabasco where rivers burst their banks after heavy rain.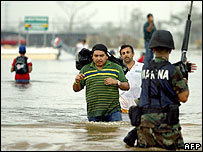 ©Agence France-Presse
Mexican soldiers have been deployed to keep order
Comment on this SOTT Focus
---

Man Correctly Predicted Bay Area Quake


CBS13
2007-10-31 21:25:00

Scientists have been trying for years to come up with a way to predict quakes without much luck. But a man was able to predict Tuesday night's Bay Area earthquake using a system he's worked on for years.

On Sunday, Luke Thomas posted his quake prediction on his website called quakeprediction.com and on YouTube. Pointing to a brightly colored map of California, Thomas points to what he says are low-risk areas in the northeastern and southern parts of the state.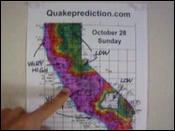 ©CBS13
Luke Thomas points to the high risk area on his quake prediction map.
Comment on this SOTT Focus
---

Update! 'Dangerous' storm, Noel, heads to eastern Canada


cbc.ca
2007-11-03 21:18:00

People in Atlantic Canada are expecting heavy rain, strong winds and possible electrical outages as the remnants of Hurricane Noel hit the region this weekend.

The storm is heading north after cutting a swath through the Caribbean, where it left more than 100 people dead and caused tens of millions of dollars in damage.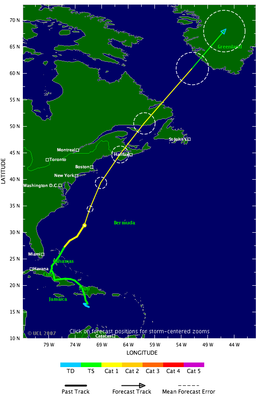 ©TSR
Comment on this SOTT Focus
---

Rare, strong earthquake jolts Antarctica


Xinhua
2007-11-02 14:37:00

Santiago -- An earthquake registering 6.3 on the Richter scale rocked Antarctica at 2031 GMT Friday, the Chilean national TV station reported.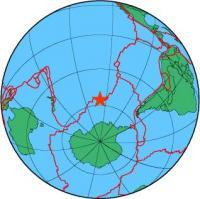 ©csem-emsc
Comment on this SOTT Focus
---

Scientists Say Indonesian Volcano Erupts


Associated Press
2007-11-03 08:23:00

One of Indonesia's deadliest volcanos began erupting Saturday, but there was no visual confirmation of activity because the peak was cloaked in dense fog, a senior government volcanologist said.

Comment on this SOTT Focus

---

Vietnam: Havoc continues as floods kill 7 and injure 30


Vietnam News
2007-11-01 19:25:00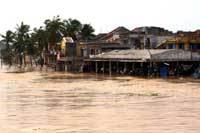 ©VNA/VNS Photo Xuan Quang
The water level in the Hoai River in the ancient town of Hoi An, Quang Nam Province, continues to rise due to heavy rains.



Seven people have died and 30 others have been injured by the recent extreme weather conditions in Viet Nam's central region, according to Vietnam News Agency.

Six people are still missing.

Authorities in Quang Nam Province have told relevant sectors to evacuate people in areas threatened by landslides and floods, and have distributed food, oil, petrol and medicine to localities that have been cut off by flooding.

Comment on this SOTT Focus

---

Calaveras Fault hit with nearly 40 aftershocks after 5.6 quake

David Perlman
San Francisco Chronicle
2007-11-01 19:13:00



Nearly 40 small aftershocks struck on the Calaveras Fault on Wednesday, following Tuesday night's moderate earthquake near San Jose that startled residents throughout the Bay Area.

The 5.6-magnitude quake caused only minor damage in South Bay communities, and the aftershocks - the largest at 3:54 p.m. with a magnitude of 3.7 - occurred south of the main quake's epicenter near the Calaveras Reservoir, according to Tom Brocher, a seismologist with the U.S. Geological Survey in Menlo Park.

Comment on this SOTT Focus

---
Health & Wellness
---
Pennsylvania parents grow wary of vaccines

Mike Cronin
Pittsburgh Tribune-Review
2007-11-05 15:33:00

Elena Neil's oldest daughter already showed symptoms of autism by the time Neil learned that Pennsylvania allowed parents to claim a religious exemption from mandatory vaccinations of their children.

Fever and rashes afflicted Gina, now 9, each time she received a vaccination, her mother said. But when Gina became reclusive and introverted after five vaccinations in one day when she was about 15 months old, Neil wondered if those treatments were causing her daughter's health problems.

Several years of naturopathic treatments have rid Gina of her neurological disorder symptoms, her mother said. Yet she is allergic to penicillin, peanuts, wheat and gluten and has asthma. Neil said she believes the vaccinations caused those maladies.

"People look at me like I'm crazy because I've never had Olivia vaccinated," Neil, 40, of Bethel Park said about her second daughter, who is 5. "But she's had nothing of what Gina has."

Comment on this SOTT Focus

---

Flashback: Some Chemicals are more harmful than anyone ever suspected

Peter Montague
Rachel's Democracy & Health News
2006-10-12 07:27:00

[Rachel's introduction: Evidence is piling up to show that many chemicals can cause serious illnesses, which then can be passed on to our children and grandchildren.]


New evidence is flooding in to suggest that many industrial chemicals are more dangerous than previously understood. During the 1990s, it came as a surprise that many industrial chemicals can interfere with the hormone systems of many species, including humans. Hormones are chemicals that circulate in the blood stream at very low levels (parts per billion, and in some cases parts per trillion), acting like switches, turning on and off bodily processes. From the moment of conception throughout the remainder of life, our growth, development and even many kinds of behavior are controlled by hormones.

Comment on this SOTT Focus

---

Grandma's ghost may linger as a harbinger of health

Cathy O'Leary
The West Australian
2007-11-05 07:24:00

It sounds like something out of a science fiction novel - people being programmed to develop obesity or diabetes 20 or 30 years before they are born, when they exist as a mere dot in their grandmother's womb.

Comment on this SOTT Focus

---

Science: Grandfather made me what I am

Joanne Marlor
London Telegraph
2007-10-30 07:14:00

When we think about inheritance, what usually comes to mind is the way our DNA carries information, with parents' genes affecting things like their children's eye colour, height, and intelligence.

Comment on this SOTT Focus

---

Fascist State! Mother Jailed, Put On Trial for Curing Her Son of Melanoma


Angry Scientist
2007-11-03 13:57:00

An unholy alliance of California Child Protective Services (CPS) with a hostile doctor and judge is attempting to railroad Laurie Jessop, framed as a threat to her son and the establishment for finding a way to cure him of malignant melanoma. She is now on trial, under a gag order, since she had gone to the press. When she was arrested, she was put in maximum security, solitary confinement, in the Orange County, CA jail. They claim that everything about. her says anti-Establishment, so she was told, as she was considered a threat in starting a riot.

Comment on this SOTT Focus

---

Propaganda Alert! VA Says Six Percent of Combat Vets Have TBIs

Rick Maze
The Army Times
2007-11-04 14:18:00

About 6 percent of Afghanistan and Iraq war veterans seeking treatment at Department of Veterans Affairs hospitals have been diagnosed with traumatic brain injuries, according to preliminary data released Friday.

A VA mandatory screening program that took effect in April has looked at 61,285 veterans of the wars. Of those, 19.2 percent were identified on the screening questionnaire as potentially suffering from traumatic brain injuries and were referred for more tests.

While evaluation continues, VA spokeswoman Alison Aikele said officials believe, based on a smaller sample, that the final result about 5.8 percent will be diagnosed with TBI.

Comment on this SOTT Focus

---

Training and experience can affect brain organization, research shows


Wake Forest University Baptist Medical Center
2007-11-04 14:16:00

New research comparing music conductors and non-musicians shows that both the conductors and the non-musicians "tuned out" their visual sense while performing a difficult hearing task. As the task became harder, however, only the non-musicians tuned out more of their visual sense, indicating that the training and experience of the conductors changed how their brains work.

The research, a joint project of Wake Forest University Baptist Medical Center and the University of North Carolina at Greensboro (UNCG) Music Research Institute, was presented today at the 37th annual meeting of the Society for Neuroscience in San Diego, Calif.

The study involved 20 conductors and 20 musically untrained subjects. The subjects were between the ages of 28-40, and the conductors had an average of more than 10 years of experience as a band or orchestra director in middle or high school.

Comment on this SOTT Focus

---

Diabetes "coach" may help diabetic teenagers


Reuters
2007-11-04 01:52:00

A "personal trainer" can enhance an adolescent's motivation and capability of managing diabetes, according to a randomized trial sponsored by the National Institutes of Health.

Dr. Tonja R. Nansel, at the National Institute of Child Health and Human Development in Bethesda, Maryland, and colleagues developed a program to provide young type 1, or "insulin-dependent," diabetics with one-on-one interaction with a facilitator to improve self-monitoring, goal-setting, and problem-solving.

Comment on this SOTT Focus

---

Cargill recalls 1 million pounds of ground beef in U.S.


Reuters
2007-11-04 01:08:00

Agricultural giant Cargill Inc said on Saturday it was recalling more than 1 million pounds of ground beef distributed in the United States because of possible E. coli contamination.

Cargill Meat Solutions said the 1.084 million pounds (491,700 kg) of ground beef was produced at the Wyalusing, Pennsylvania, facility between October 8 and October 11, and distributed to retailers across the country.

Comment on this SOTT Focus

---

Flashback: New York's HIV experiment

Jamie Doran
BBC News
2007-11-04 01:50:00

HIV positive children and their loved ones have few rights if they choose to battle with social work authorities in New York City.

Comment on this SOTT Focus

---

Onions 'cut heart disease risk'


BBC News
2007-11-04 22:21:00

Eating a meal rich in compounds called flavonoids reduces some early signs of heart disease, research shows.



Comment on this SOTT Focus

---

Small Amounts Fluoride Destroy The Will To Resist


Sonic.net
2007-11-03 18:51:00

The following letter was received by the Lee Foundation for Nutritional Research, Milwaukee Wisconsin, on 2 October 1954, from Mr. Charles Perkins, a chemist:

"I have your letter of September 29 asking for further documentation regarding a statement made in my book, The Truth About Water Fluoridation, to the effect that the idea of water fluoridation was brought to England from Russia by the Russian Communist Kreminoff. "In the 1930's, Hitler and the German Nazi's envisioned a world to be dominated and controlled by a Nazi philosophy of pan-Germanism. The German chemists worked out a very ingenious and far-reaching plan of mass-control which was submitted to and adopted by the German General Staff. This plan was to control the population in any given area through mass medication of drinking water supplies. By this method they could control the population in whole areas, reduce population by water medication that would produce sterility in women, and so on. In this scheme of mass-control, sodium fluoride occupied a prominent place.

Comment on this SOTT Focus

---

Just When You Thought It Was Safe to Go Back in the Tap Water

Judith Lewis
Another Green World
2007-11-03 18:01:00

That nutjob senator from Oklahoma had it wrong: It's not climate change that's the biggest hoax ever perpetrated on the American People.

It's bottled water. Way back at the Bioneers conference in 2005, when I traded my Nalgene bottle for a stainless steel Klean Kanteen, which I fill with filtered tap water, I had reservations about drinking bottled water that had been transported from Australia/Fiji/England/France/Venus in plastic. I was only concerned about my health back then, not so much the planet.

But after reading about plastic in the oceans, plastic in the landfills, the environmental cost of manufacturing and disposing of plastic bottles and this:

Comment on this SOTT Focus

---

Flashback: Is Your Boss a Psychopath?

Alan Deutschman
FastCompany.com
2005-07-03 15:32:00



Odds are you've run across one of these characters in your career. They're glib, charming, manipulative, deceitful, ruthless -- and very, very destructive. And there may be lots of them in America's corner offices.



One of the most provocative ideas about business in this decade so far surfaced in a most unlikely place. The forum wasn't the Harvard Business School or one of those $4,000-a-head conferences where Silicon Valley's venture capitalists search for the next big thing. It was a convention of Canadian cops in the far-flung province of Newfoundland. The speaker, a 71-year-old professor emeritus from the University of British Columbia, remains virtually unknown in the business realm. But he's renowned in his own field: criminal psychology. Robert Hare is the creator of the Psychopathy Checklist. The 20-item personality evaluation has exerted enormous influence in its quarter-century history. It's the standard tool for making clinical diagnoses of psychopaths -- the 1% of the general population that isn't burdened by conscience. Psychopaths have a profound lack of empathy. They use other people callously and remorselessly for their own ends. They seduce victims with a hypnotic charm that masks their true nature as pathological liars, master con artists, and heartless manipulators. Easily bored, they crave constant stimulation, so they seek thrills from real-life "games" they can win -- and take pleasure from their power over other people.

Comment on this SOTT Focus

---

Emotional Intelligence and the use of tobacco and cannabis


Universitat Autonoma de Barcelona
2007-11-03 13:50:00

The term Emotional Intelligence could be defined as the capacity to perceive, comprehend and regulate one's own emotions and those of others so as to be able to distinguish between emotions and use this information as a guide for one's thoughts and actions. One of the important benefits of developing this type of intelligence is the ability to learn how to interact with others and to face an ever changing social and cultural world more effectively.



The Stress and Health Research Group (GIES) of the UAB Department of General, Development and Educational Psychology has carried out a research entitled "Perceived emotional intelligence and its relation to tobacco and cannabis use among university students".The objective of this research consisted in analysing the possible relation between EI and the use of tobacco and cannabis among 133 UAB psychology students with an average age of 21.5.

Comment on this SOTT Focus

---
Science & Technology
---
Devices Enforce Silence of Cellphones, Illegally

Matt Richtel
The New York Times
2007-11-04 01:36:00

One afternoon in early September, an architect boarded his commuter train and became a cellphone vigilante. He sat down next to a 20-something woman who he said was "blabbing away" into her phone.

"She was using the word 'like' all the time. She sounded like a Valley Girl," said the architect, Andrew, who declined to give his last name because what he did next was illegal.

Andrew reached into his shirt pocket and pushed a button on a black device the size of a cigarette pack. It sent out a powerful radio signal that cut off the chatterer's cellphone transmission - and any others in a 30-foot radius.

Comment on this SOTT Focus

---

A Robot Bride by 2050?

Sharon Gaudin
PC World
2007-11-04 14:51:00

An artificial intelligence researcher predicts that robotics will make such dramatic advances in the coming years that humans will be marrying robots by the year 2050.

Robots will become so human-like -- having intelligent conversations, displaying emotions and responding to human emotions -- that they'll be very much like a new race of people, said David Levy, a British artificial intelligence researcher whose book, "Love and Sex with Robots," will be released on Nov. 6.

Gone, he says, will be the jerky movements and artificial-sounding voices generally associated with robots. These will be highly human-like machines that people fall in love with, becoming aides, friends and even spouses.



Comment on this SOTT Focus

---

King Tut's face unveiled to world


BBC
2007-11-04 13:54:00

The face of Egypt's most famous ancient ruler, King Tutankhamun, has been put on public display for the first time.

Archaeologists took the mummy from its stone sarcophagus and placed it in a climate-controlled case inside his tomb in Luxor's Valley of the Kings.

The event comes 85 years to the day after the pharaoh's tomb was discovered by British explorer Howard Carter.

Comment on this SOTT Focus

---

Scientists that make us proud? List of the most amusing, provocative and outrageous experiments of modern science

Fiona Macrae
Daily Mail
2007-11-04 10:30:00

The thirst for knowledge often inspires research with life-changing results. But it can also fuel experiments that range from the slightly silly to the downright disgusting.

Now a list of the most amusing, provocative and outrageous experiments of modern science has been compiled by author Alex Boese, who scoured research journals, books and university archives.

Topics covered include what happens when you give an elephant LSD and how to make a turkey frisky.

Featured in this week's New Scientist magazine, his book, Elephants On Acid And Other Bizarre Experiments, also tells of attempts to bring dead dogs back to life.

Comment on this SOTT Focus

---

No driver, no problem as robot cars finish race

Peter Henderson
Reuters
2007-11-04 01:23:00

Cars sprouting whirling lasers on top, moving cameras on the sides, and banks of computers inside sped through the streets of a California desert ghost town on Saturday in a robot race -- no drivers needed.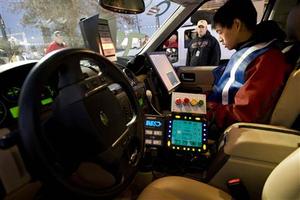 ©REUTERS/Hector Mata
A member of the Massachuset Institute of Technology (MIT) team tunes their autonomous vehicle's computer before the start of the Defense Advanced Research Projects Agency (DARPA) Urban Challenge race in Victorville, California November 3, 2007.
Comment on this SOTT Focus
---

Fine-Tuning Lasers To Destroy Blood-Borne Diseases Like AIDS


interndaily.com
2007-11-03 22:39:00

Physicists in Arizona State University have designed a revolutionary laser technique which can destroy viruses and bacteria such as AIDS without damaging human cells and may also help reduce the spread of hospital infections such as MRSA. The research, published on Thursday November 1 in the Institute of Physics' Journal of Physics: Condensed Matter, discusses how pulses from an infrared laser can be fine-tuned to discriminate between problem microorganisms and human cells.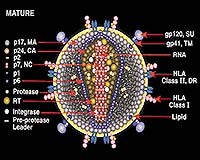 ©unknown
Femtosecond lasers could find immediate application in hospitals as a way to disinfect blood supply or biomaterials and for the treatment of blood-borne diseases such as AIDS and Hepatitis.


Current laser treatments such as UV are indiscriminate and can cause aging of the skin, damage to the DNA or, at worst, skin cancer, and are far from 100 per cent effective.

Femtosecond laser pulses, through a process called Impulsive Stimulated Raman Scattering (ISRS), produces lethal vibrations in the protein coat of microorganisms, thereby destroying them. The effect of the vibrations is similar to that of high-pitched noise shattering glass.

Comment on this SOTT Focus

---

Digital magnetic map goes global

Liz Seward
BBC News
2007-11-02 16:33:00

The first global map of magnetic peculiarities - or anomalies - on Earth has been assembled by an international team of researchers.

Magnetic anomalies are caused by differences in the magnetisation of the rocks in the Earth's crust.

Many years of negotiation were required to obtain confidential data from governments and institutes.

Scientists hope to use the map to learn more about the geological composition of our planet.

Comment on this SOTT Focus

---

Mysterious Ancient Script Investigated


Iceland Review Online
2007-10-31 23:34:00

The Árni Magnússon Institute for Icelandic Studies was given an ancient script yesterday which was discovered during a clean-up in a house in Hafnarfjördur a few years ago. The script is at least 200 to 300 years old and has mysterious writing.

"There are dots between the letters and they are neither runes nor Latin," manager of the institute Vésteinn Ólafsson told Fréttabladid. "It is some kind of a secret code written on skin in an old Icelandic binding."

Comment on this SOTT Focus

---
Our Haunted Planet
---
Lights, beings, beams: Just a typical night in Australia's UFO capital


Agence France Presse
2007-11-04 15:29:00

On a desert highway in Australia's flat, dry centre is a petrol station by a watering hole where extraterrestrials have been stopping off for millennia, or so "witnesses" say.

If truck drivers or passing tourists find themselves nodding off on the long drive between Alice Springs and Darwin, a pitstop at Australia's self-proclaimed UFO capital might just revive them.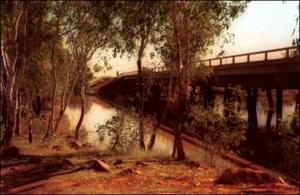 ©AFP
Wycliffe Well and the Stuart Highway, linking Alice Springs and Darwin
Comment on this SOTT Focus
---

Did departed dad speak through four-year-old?

Laurie Mustard
Winnipeg Sun
2007-11-04 12:53:00

The following story freaks out a lot of people. See what it does for you.

Often with stories like this, you can't source the original person. Somebody knows somebody who knows somebody else who the event happened to, but you seldom get to talk to the original players.

Not so this time. I know the family, I spoke with the mom Monday night.

Comment on this SOTT Focus

---

Chile: UFO Image Causes Widespread Surprise

S. Corrales
La Estrella de Valparaiso
2007-11-03 18:59:00

Vanished after making loud reports; hundreds witnessed event which surprised even Ufologists.



The startling and crisp images of what would appear to be a UFO sighting recorded in broad daylight caused consternation among hundreds of witnesses only days ago. The subject drew the attention of local and national experts in ufology. Some photographs and vidcaps of the strange event have been collected, all taken by amateurs. Although the clarity of these images has caused doubt among the researchers, who suspect a photo-montage, they have been startled and even more interested in the subject upon learning of the existence of a video, since this would attest to the truthfulness of the event.

Comment on this SOTT Focus

---

Plan 9 from outer space; US feared alien invasion more than Soviet attack

Philippe Mora
Sydney Morning Herald
2007-11-03 08:27:00

In January 1979, The New York Times reported that despite repeated, feverish denials, the CIA had indeed investigated the UFO phenomenon: "CIA Papers Detail UFO Surveillance" screamed the headline. The report is said to have so upset the then CIA director, Stansfield Turner, that he reportedly asked his staff: "Are we in UFOs?"

Comment on this SOTT Focus

---
Don't Panic! Lighten Up!
---
Cherie Blair to burn at the stake


BBC
2007-11-05 09:56:00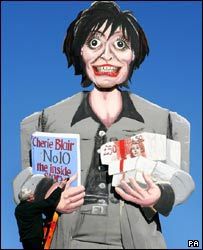 ©BBC
Artist Frank Shepherd was among the people who built the guy
Comment on this SOTT Focus
---

Why can't the English be more like the French?

Hortense de Monplaisir
The Sunday Times
2007-11-05 06:22:00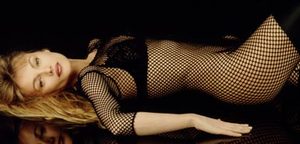 ©The Times
With the high-speed link to London about to open at last, Hortense de Monplaisir warns her fellow Parisians of the horreurs anglais that await them.
Comment on this SOTT Focus
---

U.S. woman accuses co-worker of over-feeding her pet pig


RIA Novosti
2007-11-04 13:43:00

A woman from Winona in Minnesota is accusing a work colleague, who was pet sitting her pig, of neglect after she allowed the pig to become obese, a local daily newspaper said Wednesday.

Michelle Schmitz, 22, said she left the pot-bellied pig, Alaina Templeton, with a colleague in February while she was recovering from ankle surgery. Within nine months the pig's weight tripled - from 22 kg (50 pounds) to 68 kg (150 pounds). In addition, it had trouble breathing and "stunk real bad."

"That pig is my life," the Winona Daily News quotes the woman, who even has the pet's name tattooed on her body, as saying.

Comment on this SOTT Focus

---

Nearly 3,500 Chinese Named 'Olympics'


Associated Press
2007-11-04 10:50:00

The upcoming Beijing Olympics is more than just a point of pride for China - it's such an important part of the national consciousness that nearly 3,500 children have been named for the event, a newspaper reported Sunday.

Most of the 3,491 people with the name "Aoyun," meaning Olympics, were born around the year 2000, as Beijing was bidding to host the 2008 Summer Games, the Beijing Daily reported, citing information from China's national identity card database.

The vast majority of people named Aoyun are male, the newspaper said. Only six live in Beijing. The report didn't say where the others live.

Comment on this SOTT Focus

---
---

Remember, we need your help to collect information on what is going on in your part of the world!
Send your article suggestions to: sott(at)signs-of-the-times.org

---
Click here to return to the Signs of the Times Archive
Click here for today's Signs Page