Printer Friendly Version
New Page! Translations from other sites
New Travel Log! The Quantum Future Group Goes to Rennes-le-Chateau
New Article! Fallen Stars
Pentagon Strike Flash Presentation by a QFS member
New Publication! 'The Wave' finally in book form!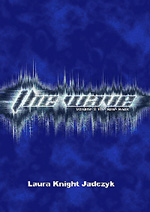 The Wave: 4 Volume Set
Volume 2
by Laura Knight-Jadczyk
With a new introduction by the author and never before published, UNEDITED sessions and extensive previously unpublished details, at long last, Laura Knight-Jadczyk's vastly popular series The Wave is available as a Deluxe four book set. Each of the four volumes include all of the original illustrations and many NEW illustrations with each copy comprising approximately 300 pages.
The Wave is an exquisitely written first-person account of Laura's initiation at the hands of the Cassiopaeans and demonstrates the unique nature of the Cassiopaean Experiment.
---
Picture of the Day

Pyrénées 22-12-20004
©2004 Pierre-Paul Feyte
A New Year, A New Opportunity
SOTT
01-01-05
We spent New Year's Eve in front of the television. We were watching the excellent new documentary, The Corporation, which chronicles the rise of the corporation as one of the pivotal structures of modern society, looking at its impact on our lives and its effect on the political process. As they say on the site:
One hundred and fifty years ago, the corporation was a relatively insignificant entity. Today, it is a vivid, dramatic and pervasive presence in all our lives. Like the Church, the Monarchy and the Communist Party in other times and places, the corporation is today's dominant institution.
What is the nature of this institution that is so important to the workings of the world?
The filmmakers, Mark Achbar and Jennifer Abbott, drawing on the book The Corporation: The Pathological Pursuit of Profit and Power, by Joel Bakan, who wrote the film's script, use the DSM-IV checklist for personality assessment to gauge the "mental health" of the legal persons known as corporations. The result?
Polluting the water, the atmosphere, the land, using children in dependent countries to produce luxury goods for the West, attempting to privatise everything from the water to our DNA, the corporation sees the world uniquely in terms of dollar signs.
And what is one of the biggest casualties in this corporate war on humankind?
The truth.
The conclusion of the film tells the story of two journalist whistle-blowers who previously worked for the Fox network. Their story continues to this day. The following two articles are a brief summary of their campaign against the corporate media.
JURY VERDICT OVERTURNED ON LEGAL TECHNICALITY
www.foxBGHsuit.com
Welcome to the online news source for anyone who drinks milk or consumes other dairy products…and depends on the news media to report suspected health concerns accurately and honestly.
Here you will find behind-the-scenes details about how a large share of America's milk supply has quietly become adulterated with the effects of a synthetic hormone (bovine growth hormone, or BGH) secretly injected into cows…and how pressure from the hormone maker Monsanto led Fox TV to fire two of its award-winning reporters and sweep under the rug much of what they discovered but were never allowed to broadcast.
After a five-week trial and six hours of deliberation which ended August 18, 2000, a Florida state court jury unanimously determined that Fox "acted intentionally and deliberately to falsify or distort the plaintiffs' news reporting on BGH." In that decision, the jury also found that Jane's threat to blow the whistle on Fox's misconduct to the FCC was the sole reason for the termination... and the jury awarded $425,000 in damages which makes her eligible to apply for reimbursement for all court costs, expenses and legal fees.
Fox appealed and prevailed February 14, 2003 when an appeals court issued a ruling reversing the jury, accepting a defense argument that had been rejected by three other judges on at least six separate occasions. CLICK HERE for more details on latest ruling. CLICK HERE to view how Fox13 reported the ruling.
The whistle-blowing journalists, twice refused Fox offers of big-money deals to keep quiet about what they knew, filed their landmark lawsuit April 2, 1998 and survived three Fox efforts to have their case summarily dismissed. It is the first time journalists have used a whistleblower law to seek a legal remedy for being fired for refusing to distort the news. Steve and Jane are now considering an appeal to the Florida state Supreme Court.
The journalists happen to be married to each other and this website, created by their friend and former television news producer Jon Duffey, was posted on the day the whistleblower suit was filed. It continues to provide details of the suit and subsequent appeals, as well as recent developments regarding rBGH and other genetically engineered foods.
Here is an update on their struggle.
Also visit docback.org to read about Jane & Steve and their expose of Monsanto and how FOX treated them.
TAMPA – The cost of doing the right thing and blowing the whistle on bad journalism at Fox Television is about to go even higher for two investigative reporters who once worked for the Rupert Murdoch-owned station in Tampa.
After winning an appeal of a jury verdict which found Fox pressured the reporters to broadcast what jurors unanimously agreed was a false, distorted, or slanted news report, the multi-billion-dollar corporation has sought court orders seeking nearly $2 million from its former journalists as reimbursement for some of the legal fees and defense costs Fox has spent on the landmark whistleblower case.
Although Florida judge Vivian Maye recently denied a motion to force journalists Jane Akre and Steve Wilson to pay $1.8 million in Fox legal bills, she has decided the two are still on the hook for nearly $200,000 Fox spent at trial and on appeal.
The whistleblowers, who are married, have already spent hundreds of thousands of dollars of their life savings to pay their own lawyers and court costs in the battle that began shortly after the two were hired at WTVT in Tampa in 1996. They were fired by Fox a year later and filed their whistleblower suit in 1998.
Since filing the first-of-its-kind lawsuit, Akre has never again found full-time employment as a TV journalist, despite more than 20 years experience as an anchor and reporter in major cities and on CNN where she once anchored Headline News. Wilson works part-time as an investigative reporter for the ABC television affiliate in Detroit.
"If you ever wondered whether it's true that no good deed goes unpunished, just look at what's happened here," Akre said.
"A jury of disinterested people decided this news organization that advertises itself to be fair and balanced pressured us to broadcast false and distorted news over the public airwaves," said Wilson.
"Getting the verdict overturned on the grounds that lying on the air and distorting news reports is technically not against any law, rule or regulation only compounds the disgrace," he added.
"Regardless of the success with Florida appellate justices who finally bought an argument rejected by three other courts on six different occasions, the jury decision in this case is a stink that will never wash off.
"Now its all about punishment and making an example to discourage the next Fox journalist who might have the audacity to challenge the next unethical order from these broadcasters who should not be allowed to watch television, much less own and operate stations around the country," Wilson said.
Should we be worried about the threat from organised terrorism or is it simply a phantom menace being used to stop society from falling apart?

In the past our politicians offered us dreams of a better world. Now they promise to protect us from nightmares.

The most frightening of these is the threat of an international terror network. But just as the dreams were not true, neither are these nightmares.

In a new series, the Power of Nightmares explores how the idea that we are threatened by a hidden and organised terrorist network is an illusion.

It is a myth that has spread unquestioned through politics, the security services and the international media.

At the heart of the story are two groups: the American neo-conservatives and the radical Islamists.

Both were idealists who were born out of the failure of the liberal dream to build a better world.

These two groups have changed the world but not in the way either intended.

Together they created today's nightmare vision of an organised terror network.

A fantasy that politicians then found restored their power and authority in a disillusioned age. Those with the darkest fears became the most powerful.

The rise of the politics of fear begins in 1949 with two men whose radical ideas would inspire the attack of 9/11 and influence the neo-conservative movement that dominates Washington.

Both these men believed that modern liberal freedoms were eroding the bonds that held society together.

The two movements they inspired set out, in their different ways, to rescue their societies from this decay. But in an age of growing disillusion with politics, the neo-conservatives turned to fear in order to pursue their vision.

They would create a hidden network of evil run by the Soviet Union that only they could see.

The Islamists were faced by the refusal of the masses to follow their dream and began to turn to terror to force the people to "see the truth"'.

The Power of Nightmares, a three part series begins on Wednesday, 20 October 2004 at 2100 BST on BBC Two with Baby It's Cold Outside.
The Power of Nightmares continues its assessment of whether the threat from a hidden and organised terrorist network is an illusion. Part two, the Phantom Victory looks at how two groups, radical Islamists and neo-conservatives with seemingly opposing ideologies came together to defeat a common enemy.

On 25 December 1979, Soviet forces invaded Afghanistan.

Moscow was able to install a friendly government in a neighbouring country but at a price.

The invasion gave a common cause to an extraordinary alliance of radical Islamists in Afghanistan and around the world and to the neo-conservatives in the US.

It was a key battleground of the Cold War.

Washington provided money and arms including even Stinger missiles capable of shooting down Soviet helicopters.

But it was Islamic Mujahideen fighters who would fire them.

Among the many foreigners drawn to Afghanistan was a young, wealthy Saudi called Osama Bin Laden.

Long before 9/11, he would have been seen by neo-conservatives in Washington as one of their foot soldiers, helping fight America's cause.

After nearly 10 years of fighting, Soviet troops pulled out of Afghanistan.

Both the neo-conservatives and the Islamists believed that it is they who defeated the "evil empire" and now had the power to transform the world.

But both failed in their revolutions.

In response, the neo-conservatives invented a new fantasy enemy, Bill Clinton, focusing on the scandal surrounding him and Monica Lewinsky.

Meanwhile, the Islamists descend into a desperate cycle of violence and terror to try to persuade the people to follow them.

Out of all this comes the seeds of the strange world of fantasy, deception, violence and fear in which we now live.

The Power of Nightmares, the second episode of a three part series was broadcast on Wednesday, 27 October 2004 at 2100 BST on BBC Two with The Phantom Victory.
The Power of Nightmares assesses whether the threat from a hidden and organised terrorist network is an illusion.

In the concluding part of the series, the programme explains how the illusion was created and who benefits from it.

In the wake of the shock and panic created by the devastating attack on the World Trade Center on 11 September, 2001, the neo-conservatives reconstructed the radical Islamists in the image of their last evil enemy, the Soviet Union - a sinister web of terror run from the centre by Osama Bin Laden in his lair in Afghanistan.

There are dangerous and fanatical individuals and groups around the world who have been inspired by extreme Islamist ideas, and who will use the techniques of mass terror - the attacks on America and Madrid make this only too clear.

But the nightmare vision of a uniquely powerful hidden organisation waiting to strike our societies is an illusion.

Wherever one looks for this al-Qaeda organisation, from the mountains of Afghanistan to the "sleeper cells" in America, the British and Americans are chasing a phantom enemy.

But the reason that no-one questions the illusion is because this nightmare enemy gives so many groups new power and influence in a cynical age - and not just politicians.

Those with the darkest imaginations have now become the most powerful. [...]

The Power of Nightmares, the final episode of the three part series will be broadcast on Wednesday, 3 November 2004 at 2100 GMT on BBC Two with The Shadows In The Cave.
The BBC's bizarre new documentary on terrorism and neoconservatism.
By Clive Davis
NRO
October 21, 2004, 10:43 a.m.
Even before the first episode went on air, the BBC's new documentary series, The Power of Nightmares was being showered with superlatives. "Brilliant," "fascinating," chirped the chorus of bien-pensant admirers. The Guardian, inevitably, was at the forefront: "This intelligent, scintillating series is a must for anyone who has the remotest interest in what is going on the world." Even the conservative Daily Telegraph joined in on Monday, heading its op-ed page with a column by the paper's political correspondent Rachel Sylvester, printed under the headline: "Be Afraid, Be Very Afraid . . . It's What Blair and [Home Secretary] Blunkett Want."
Thanks to Jim Geraghty's outraged response on the Kerry Spot, NRO readers will already have some idea of the arguments put forward in the series, written and produced by the award-winning film-maker Adam Curtis. The Power of Nightmares would have us believe that the international terrorist threat is a myth concocted by governments and orchestrated by a cabal of devious neoconservatives. Since the public has lost faith in ideology, politicians must now use fear in order to maintain their hold over the masses. Al Qaeda is a figment of our imagination; there are no sleeper cells, and talk of lethal dirty bombs is all so much radioactive hot air.
If that seems bizarre enough, the series also sets out to claim that the Islamists and the neocons are, in reality, soul mates.
As Curtis explained in a magazine interview this week: "My original intention was to look at the neo-cons and then the radical Islamists. I was astonished to discover that they have the same philosophical roots. They both believe that the problem with modern society is that individuals question anything; by doing that they [those individuals] have already torn down God, that eventually they will tear down everything else and therefore they will have to be opposed."
This symbiotic relationship with Islamism will no doubt come as a surprise to the good folks at the American Enterprise Institute. It is a sign of how fevered political debate has become in Britain's media-land that such lurid, Michael Moore-ish notions are given a prime-time slot on the channel that once gave us Kenneth Clarke's Civilisation. BBC executives were nervous enough about the contents of Curtis's films to ban the showing of trailers in the immediate aftermath of the murder of the British hostage, Kenneth Bigley. But normal service was quickly resumed, blanketing the TV and radio airwaves with teasing clips juxtaposing fundamentalists and Cold Warriors.
After seeing a preview tape of the first installment of the three-part series, I can only say that Jim Geraghty's account — which was based on a Guardian report — was actually understated.
The opening episode amounts to a ludicrously one-sided account of the rise of the neocons which manages to impute all manner of sinister motives to a tight-knit circle devoted to the teachings of Leo Strauss. In Curtis's world, it is Strauss, not Osama bin Laden, who is the real evil genius.
Slick editing and arty use of archive footage cannot hide the flimsiness of the concept. I am no expert on Strauss, but I know enough about him to be aware that much of his thinking was influenced by his first-hand observations of life in Weimar Germany. Curtis's narrative cleverly fails to mention this point, portraying Strauss and his followers as responding to the wickedness of American suburbia. The program is not short of American talking heads — Harvey Mansfield, Paul Weyrich, and Bill and Irving Kristol are among those taking part — but the editing of the interviews is manipulated to support Curtis's conspiracy theories. One of the most egregious examples is Curtis' portrayal of the Reagan-era arms build-up as the fruit of a devious "Team B" plot (supervised by Paul Wolfowitz and the eminent historian Richard Pipes) aimed at misleading the American public about the nuclear threat from the Soviet Union. While Pipes is allowed to present his arguments in the sketchiest of terms (he was, in effect, questioning the efficacy of the CIA long before it was fashionable), Curtis proceeds to rubbish him with the help of disarmament expert Anne Cahn, who concludes that the Harvard professor's claims were "fantasy." Pipes, perhaps the world's leading expert on Kremlin ideology, is left looking an amiable dunce. British viewers, unaware of his distinguished career, will be none the wiser. Pipes tells NRO in response to it all: "The allegations made by Ms. Cahn and others about Team B are so preposterous that I would be at a loss to answer them: they are similar to those made by the Holocaust deniers. They sort of leave you speechless." [...]
Clive Davis writes for the Times of London and the Washington Times.

Top 10 predictions for 2005
Jan 1, 2005
10. The Earth's magnetic poles will dramatically shift 70 degrees south sometime in early spring causing Hawaii to become the new polar ice-cap. We can expect Antarctica to be the vacation hotspot for 2005 while the Ididerod will be run from Hollywood to Molkai.
9. Tony Blair is predicted to embrace his "alternative lifestyle" by wearing a collar and getting a tight curly perm. He will shock the world by brazenly coming out of the closet as Dubya's official "poodle".
8. Tired of buggy software, Bill Gates and Microsoft Corp ditch the entire "Windows" platform and replace it with the new "Cameras" Operating System. The new slogan of "we will be watching over you" captures the hearts of fearful Americans from coast to coast. This OS becomes all the rage as it is destined to be the only browser sanctioned for use on the the new "government-controlled" internet.
7. Sadly, Govenor Arnold Schwarzenegger passes away in office on April Fool's Day. Years of steroid abuse finally catch up to him when he suffers a stroke while eating lunch alone in the Govenor's office. Unable to move, and ironically like a girlie-man, he drowns in a bowl of vichyssoise.
6. The new Chicken Little movie becomes eerily prophetic in November of 2005 when 700 pound meteorite crashes into a Denver movie theatre on opening night.
5. Politcal tensions rise in North America when millions of Americans flee to Canada after Congress passes a law requiring all police enforcement personel to carry tasers and use them indiscriminately on anyone remotely "suspicious". The U.S. retaliates by arresting Wayne Gretzky as a terrorist.
4. The American economy continues it's spiralling freefall until bread lines and civil unrest prompt the government to eliminate the dollar entirely and issue new currency called the "Dollarino".
3. After declaring war on Iran, Syria, Lebanon, Jordan, Saudi Arabia, and Egypt, the U.S. government becomes in dire need of new soldiers. Not wanting to reinstate the draft like they promised before the election, the White House spin doctors come up with the idea of a "lottery", where lucky young men and women could "win" an all-expenses-paid "vacation" to a hot and sandy place. After a multi-million dollar marketing campaign and a catchy jingle, it is predicted that people will flock to this idea in droves.
2. Extraterrestrial life will be discovered on Mars during the summer, and though it will only be of the micrscopic variety, the buzz generated will prompt several appearances of the famous bacteria on the Oprah Winfrey show.
1. Not satisfied with merely being the President of the United States, George Bush declares himself unequivocal and penultimate Emperor of the Universe.
No need for early earthquake warning systems and experts to make sure that the conditions for the Iraqi earthquake are about to be complete and that what we witnessed, so far, although horrible, is only an introduction. Who knows, we might discover later on that the waves of the Iraqi earthquake are not less violent than those that hit the shores of eight Indian Ocean countries. We might also discover that the Iraqi earthquake will spread poisons that could be categorized as epidemics threatening the region's security and undermining its stability. Today, we are witnessing the transformation of an Islamic Arab country, nestled in the heart of a sensitive region, with its fortune and structure, into an arena for a conflict that is bigger than it and beyond the region's capacity to bear.

Ever since the beginning, the Bush administration dealt with Iraq as an arena. It toppled Saddam Hussein's regime without taking into consideration the consequences of the emptiness that could follow its swift military victory. It showed a strange incapacity to understand the structure and feelings of the Iraqi people. It showed inability to understand the general situation in the region. The sole supreme superpower acted like a giant crushing machine without taking into consideration the responsibilities that occur due to the situation it created. It dealt with Iraq as if it was an arena where victory allows launching the change slogans or threatening messages in the region.

A quick look at the Iraqi situation puts us in front of a dark image that came to a visitor named Donald Rumsfeld, without learning the necessary lessons.

There is an occupation power able to strike a village, city or any clear objective, but it is unable to provide the necessary minimum of safety. It is a power concerned with the safety of its bases and members, while dozens of Iraqis die everyday due to explosions, security chaos and criminal acts. An Iraqi force was built ever since Saddam's regime was toppled and some Iraqis accuse it of being a mere occupation tool or consider it as a future tool for an internal party. This is why, the attacks are sometimes considered as resistance and at others a confessional conflict. The coming elections clearly show that Iraqis are divided between supporting elections under occupation, in order to shorten its stay, and refusing elections because of reasons not only related to the occupation. In other words, those who support the elections consider that it will be an opportunity to prove they are the majority and those who refuse it consider that it is a way to refuse submission to the new equation. In this conflict, the accounts of positions in the arena took over the necessities to exchange concessions in order to save the nation. In addition, there is the Iraqi resistance that stretches from resisting the occupation to the desire of resisting the demographic truths. These are resistances that stretch from the Iraqi Baath to the Iraqi Islamists and mobile fighters who search for an opportunity of confrontation with the U.S. forces.

With Osama bin Laden appointing Abu Musaab Al Zarkawi as the Emir (Prince) of Al Qaeda in Iraq, one can say that the conditions of the earthquake are about to be complete, for Al Qaeda also considers Iraq as an arena that provides an opportunity to exhaust the Americans and produce new generations of suicide bombers. This means that Iraq became a confrontation scene and will probably become a scene to launch the instability of the region. True, bin Laden's statement gave Bush an opportunity to say that he wasn't wrong when he considered Iraq as an "essential front" in the war on terror. But also true that "appointing" Zarkawi will help him gather the Islamic groups under his umbrella and make any American withdrawal impossible on the short term.

This is the trouble that opens the way to the earthquake. Al Qaeda will deep root its presence in the Sunni Triangle, the confrontations with Americans will escalate and Shiites and Sunnis will have even more different calculations. If we remember that Iraq is constituted of a people, petroleum, confessions, national groups, tribes and extensions, and that the incapacity to find a solution allows us to fear the Iraqi earthquake and its waves.
NEW YORK Since its large scale destruction in the November U.S. offensive, Fallujah has often slipped out of sight and out of mind of the press, as assaults by insurgents in Iraq have increased elsewhere and the January elections approach. A new report from that city by a major news outlet at least remedies that in part.
A Los Angeles Times article by Edmund Sanders on Thursday reported the disgust among the few refugees who have returned to the battered city and found: "Lakes of sewage in the streets. The smell of corpses inside charred buildings. No water or electricity. Long waits and thorough searches by U.S. troops at checkpoints. Warnings to watch out for land mines and booby traps. Occasional gunfire between troops and insurgents."
Sanders noted that "the initial clamor by an estimated 200,000 refugees to return to the homes they had fled last month is being replaced by a bitter resignation that the city remains largely uninhabitable and unsafe. Hopes of quickly restoring normality to the restive Sunni Muslim city are fading, raising questions about whether Fallujah will be ready to participate in the Jan. 30 national election."
Nearly 15,000 residents have re-entered Fallujah during the last week, military figures show. Males between the ages of 15 and 55 must carry special identification cards.
U.S. military officials have announced plans to use fingerprinting and retina scans to prevent insurgents from returning.
Most are returning to destroyed and looted homes in a city that resembles a disaster zone with no power, heat or running water. Some are finding bodies of relatives that stayed behind.
Sanders recounted the experience of Yasser Abbas Atiya, a grocer who "swore he'd sooner sleep on the streets of his beloved hometown of Fallujah than spend another night in the squalid Baghdad shelter where his family had been squatting."
Thirty minutes after he returned home this week, however, Atiya had seen enough, finding his house wrecked and ransacked by American soldiers. He left in dismay and had no plans to go back.
He told Sanders: "I couldn't stand it. I was born in that town. I know every inch of it. But when I got there, I didn't recognize it.
The entire staff of Iraq's Independent Electoral Commission in the northern city of Mosul, amounting to about 700 employees, have resigned amid growing violence in the country.
Staff members said on Thursday their resignation followed threats they received in the past few days. The withdrawal of the Iraqi Islamic Party from the election also figured in their decision, Aljazeera has learned.

In its response, however, the electoral commission has vigorously denied the report. "That's not true. We have our staff in Mosul and al-Anbar," Abd al-Hussain al-Hindawi, the head of Iraq's Independent Electoral Commission, told AFP.

Al-Hindawi was also referring to the explosive province of al-Anbar, home to the strife-torn towns of Ramadi and Falluja. He declined to give staff numbers for Mosul, but said: "We have a larger staff than we did before across Iraq."

Legal action

In a related move that could affect the 30 January elections, Shia leader Muqtada al-Sadr's political office announced it was taking legal action against the interim Iraqi government for alleged torture and murder of its members.

Fadhil al-Shara, an al-Sadr official, said the legal action focused on the Iraqi police in Hilla, who are alleged to have arrested 15 al-Sadr supporters in the town and tortured another four to death. [...]

Friday 31 December 2004, 15:26 Makka Time, 12:26 GMT
Illegal construction on occupied land is becoming an Israeli trend
A planned rail line between Tel Aviv and Jerusalem is to traverse the occupied West Bank in two areas, according to Israeli officials.
A spokesman for Israel's Transport Minister Meir Sheetrit said on Friday that the train project had received a green light from the attorney-general to route the line through the illegal Latrun and Mevasseret Zion settlements.

The attorney-general, Meni Mazuz, had held up planning on the line to study the legal implications of its crossing West Bank territory, but had now decided it could move forward, Transport Ministry spokesman Jonathan Beker said.

"The minister has been informed that there is not a problem that should stop the progress of the rail line," Beker said.

The announcement on Friday was immediately criticised by Palestinian representatives and raised questions about Israel's intentions for the occupied territory.
Objections
Palestinian cabinet minister, Saib Uraiqat, said any Israeli building in the territories occupied in 1967 is illegal according to international law.
"This rail route is part of an Israeli policy of creating a permanent occupation and this policy will undermine any possibilities of reaching a peace agreement," he said.

Israeli forces took control of the West Bank in the 1967 Middle East War, and its final status is supposed to await peace talks.

Besides its plans for the rail line, Israel is also constructing a separation barrier in the West Bank and Israel, which has illegally annexed a large part of the occupied territory.
Temporary structure?
Israel says the barrier is necessary to prevent Palestinian resistance from attacking Israelis, while Palestinians condemn it as a land grab.

Israeli officials have said the barrier is a temporary structure that could be dismantled if there is a peace deal with the Palestinians.
But Israel Railways, a public corporation, says the planned Tel Aviv-Jerusalem rail line is a permanent part of its infrastructure.
In the event of civil insurrection or physical resistance to U.S. government policies, the official machinery is now in place for swift containment of areas of insurrection by U.S. military forces, to include the various State National Guards, Special Forces and Military Police units.
It is to be stressed that while these plans, which have been maturing since the Reagan Administration and are now fully functional, are only contingency plans. It would require a Presidential Order to activate them.
When President Ronald Reagan was considering invading Nicaragua he issued a series of executive orders that provided the Federal Emergency Management Agency (FEMA) with broad powers in the event of a "crisis" such as "violent and widespread internal dissent or national opposition against a US military invasion abroad". They were never used.
But recent pronouncements by Bush's now-retired domestic security chief Tom Ridge and an official with the U.S. Civil Rights Commission should fire concerns that these powers could be employed or a de facto drift into their deployment could occur
On July 20, 2002, the Detroit Free Press ran a story entitled "Arabs in US could be held, official warns". The story referred to a member of the U.S. Civil Rights Commission who foresaw the possibility of internment camps for Arab Americans. FEMA has practiced for such an occasion.
FEMA, whose main role is disaster response, is also responsible for handling US domestic unrest. From 1982-84 Colonel Oliver North assisted FEMA in drafting its civil defense preparations. Details of these plans emerged during the 1987 Iran-Contra scandal. They included executive orders providing for suspension of the constitution, the imposition of martial law, internment camps, and the turning over of government to the president and FEMA
A Miami Herald article on July 5, 1987, reported that the former FEMA director Louis Guiffrida's deputy, John Brinkerhoff, handled the martial law portion of the planning. The plan was said to be similar to one Giuffrida had developed earlier to combat "a national uprising by black militants". It provided for the detention "of at least 21 million African-Americans" in "assembly centers or relocation camps."
Currently, Brinkerhoff is with the highly influential Anser Institute for Homeland Security. Following a request by the Pentagon in January 2002 that the U.S. military be allowed the option of deploying troops on U.S. streets, the institute in February 2002 published a paper by Brinkerhoff arguing in defense of the legality of this. He alleged that the Posse Comitatus Act of 1878, which has long been accepted as prohibiting such deployments, has simply been misunderstood and misapplied. The preface to the article also provided the revelation that the national plan he had worked on, under Giuffrida, was "approved by Reagan, and actions were taken to implement it".
By April 2002, the US military had created a Northern Command to aid Homeland defense. Reuters reported that the command is "mainly expected to play a supporting role to local authorities." However, Ridge, the Director of Homeland Security, has just advocated a review of U.S. law regarding the use of the military for law enforcement duties
Disturbingly, the full facts and final contents of Reagan's national plan remain uncertain. This is in part because President Bush took the unusual step of sealing the Reagan presidential papers, to specifically include the documentation on the declaration of martial law in the United States and its implementation, after he took over the presidency in November 2001. However, many of the key figures of the Reagan era are now part of the present administration, including John Poindexter, to whom Oliver North later reported. [...]
Criticism of the Bush Administration's response to September 11 echoes Smith's warning. On June 7 2002, Nixon's former presidential counsel John Dean spoke of the U.S. sliding into a "constitutional dictatorship" and martial law as a result of the September 11, 2001 events.
In a revealing admission the Director of Resource Management for the U.S. Army confirmed the validity of a memorandum relating to the establishment of a civilian inmate labor program under development by the Department of the Army. The document states, "Enclosed for your review and comment is the draft Army regulation on civilian inmate labor utilization" and the procedure to "establish civilian prison camps on installations." Cherith Chronicle, June 1997.
Under President Bush's "National Strategy For Homeland Security", FEMA will be placed under the Office of Homeland Security. Both Homeland Security and the Department of Defense planned to participate "in homeland security training that involves military and civilian emergency response", provoking comparison to Rex-84. And now, the Bush administration is moving to give FEMA disturbing new responsibilities. '[...]
Civilian internment camps or prison camps, more commonly known as concentration camps, have been the subject of much rumor and speculation during the past few years in America. Several publications have devoted space to the topic and many talk radio programs have dealt with the issue.
However, Congressman Henry Gonzales (D, Texas) clarified the question of the existence of civilian detention camps. In an interview the congressman stated, "the truth is yes - you do have these stand by provisions, and the plans are here...whereby you could, in the name of stopping terrorism...evoke the military and arrest Americans and put them in detention camps."
Currently (December, 2004), President Bush and Homeland Security have authorized preliminary studies for the rapid construction of a National Detention Center Program-controlled series of detention centers, to be added to the existing 600 units now in place
The Department of Homeland Security is consulting with an Israeli company, Israeli Prison Systems Ltd. for the expedited construction of modular internment camps' Interment Camps' generally located in rural and relatively uninhabited areas throughout the Continental United States and Alaska. .
A Brief History of U.S. Civilian Internment Camps
The concept of mass internment camps was implemented during the decade of the 1930's when the idea was either integrated into national security planning or put to actual use in the Soviet Union, Nazi Germany and the United States under Roosevelt.
On August 24, 1939, FBI Director J. Edgar Hoover met with President Franklin Roosevelt to develop a detention plan for the United States
On August 3, 1948, J. Edgar Hoover met with Attorney General J. Howard McGrath to form a plan whereby President Truman could suspend constitutional liberties during a national emergency. The plan was code-named "Security Portfolio" and, when activated, it would authorize the FBI to summarily arrest up to 20,000 persons and place them in national security detention camps. Prisoners would not have the right to a court hearing or habeas corpus appeal. Meanwhile, "Security Portfolio" allowed the FBI to develop a watch list of those who would be detained, as well as detailed information on their physical appearance, family, place of work, etc
Two years later Congress approved the Internal Security Act of 1950 which contained a provision authorizing an emergency detention plan. Hoover was unhappy with this law because it did not suspend the constitution and it guaranteed the right to a court hearing (habeas corpus). "For two years, while the FBI continued to secretly establish the detention camps and work out detailed seizure plans for thousands of individuals, Hoover kept badgering...[Attorney General McGrath for] official permission to ignore the 1950 law and carry on with the more ferocious 1948 program. On November 25, 1952, the attorney general...caved in to Hoover."
Congress repealed the Emergency Detention Act of 1950 more than twenty years later in 1971. Seemingly the threat of civilian internment in the United States was over, but not in reality. The Senate held hearings in December, 1975, revealing the ongoing internment plan which had never been terminated. The report, entitled, "Intelligence Activities, Senate Resolution 21", disclosed the covert agenda. In a series of documents, memos and testimony by government informants, the picture emerged of the designs by the federal government to monitor, infiltrate, arrest and incarcerate a potentially large segment of American society.
The Senate report also revealed the existence of the Master Search Warrant (MSW) and the Master Arrest Warrant (MAW) which are currently in force. The MAW document, authorized by the United States Attorney General, directs the head of the FBI to: "Arrest persons whom I deem dangerous to the public peace and safety. These persons are to be detained and confined until further order." The MSW also instructs the FBI Director to "search certain premises where it is believed that there may be found contraband, prohibited articles, or other materials in violation of the Proclamation of the President of the United States." It includes such items as firearms, short-wave radio receiving sets, cameras, propaganda materials, printing presses, mimeograph machines, membership and financial records of organizations or groups that have been declared subversive, or may be hereafter declared subversive by the Attorney General."
Since the Senate hearings in 1975, the steady development of highly specialized surveillance capabilities, combined with the exploding computerized information technologies, have enabled a massive data base of personal information to be developed on millions of unsuspecting American citizens. It is all in place awaiting only a presidential declaration to be enforced by both military and civilian police.
In 1982, President Ronald Reagan issued National Security Directive 58 that empowered Robert McFarlane and Oliver North to use the National Security Council to secretly retrofit FEMA (Federal Emergency Management Agency) to manage the country during a national crisis. The 1984 "REX exercises" simulated civil unrest culminating in a national emergency with a contingency plan for the imprisonment of 400,000 people. REX 84 was so secretive that special metal security doors were installed on the FEMA building's fifth floor, the center of the project, and even long-term officials of the Civil Defense Office were prohibited entry. The ostensible purpose of this exercise was to handle an influx of refugees created by a war in Central America, but a more realistic, and well-documented, scenario was the detention of rebellious American citizens.
Under "REX" the President could declare a state of emergency, empowering the head of FEMA to take control of the internal infrastructure of the United States and suspend the constitution. The President could invoke executive orders 11000 thru 11004 which would:
2- Draft all citizens into work forces under government supervision.
3- Empower the postmaster to register all men, women and children.
4- Seize all airports and private and commercial aircraft.
5- Seize all housing and establish forced relocation of citizens.
A Listing of U.S. Presidential Executive Orders Relating to Domestic Martial Law:
| | |
| --- | --- |
| Executive Order # | Meaning |
| 10900 | Allows the government to take control over all modes of transportation, highways, and seaports. |
| 10995 | Allows the government to seize and control the communication media. |
| 10997 | Allows the government to take over all electrical power, gas, petroleum, fuels, and minerals. |
| 10998 | Allows the government to take over all food resources and farms. |
| 11000 | Allows the government to mobilize civilians into work brigades under government supervision. |
| 11001 | Allows the government to take over all health, education, and welfare functions. |
| 11002 | Designates the Postmaster General to operate national registration of all persons. |
| 11003 | Allows the government to take over all airports and aircraft, including commercial aircraft. |
| 11004 | Allows the Housing and Finance Authority to relocate communities, build new housing with public funds, designate areas to be abandoned, and establish new locations for populations. |
| 11005 | Allows the government to take over railroads, inland waterways, and public storage facilities. |
| 11051 | Specifies the responsibility of the Office of Emergency Planning and gives authorization to put all Executive Orders into effect in times of increased international tensions and economic or financial crisis. |
| 11310 | Grants authority to the Department of Justice to enforce the plans set out in Executive Orders, to institute industrial support, to establish judicial and legislative liaison, to control all aliens, to operate penal and correctional institutions, and to advise and assist the President. |
| 11049 | Assigns emergency preparedness function to federal departments and agencies, consolidating 21 operative Executive Orders issued over a fifteen year period. |
| 11921 | Allows the Federal Emergency Preparedness Agency to develop plans to establish control over the mechanisms of production and distribution, of energy sources, wages, salaries, credit and flow of money in the U.S.A. financial institution in any undefined national emergency. It also provides that when a state of emergency is declared by the President, Congress cannot review the action for six months. |
Unit to use downtown Toledo
The Marines will take over parts of downtown Toledo as sounds of gunfire will echo off buildings when training exercises are conducted next weekend.
A Marine Corps unit based in Perrysburg will stage the exercises from 9 p.m. Jan. 7 to about noon Jan. 9, Maj. Gregory Cramer said.
Major Cramer said most of the 130-member unit - Weapons Company, 1st Battalion, 24th Marines - will take part in the exercises.
"We're looking for an urban environment to do our training," he said. "Urban training is one of the proficiencies we're required to maintain."
Major Cramer said Marines will be dressed in green and will be carrying rifles through the streets, but the exercises should have a minimal impact on the downtown area. He said the Marines will be firing blanks and conducting operations throughout the area.
"The only request we would have of folks, if they happen to be near where an exercise is taking place, is to stay away as much as possible," Major Cramer said. [...]
"We used to do this when we were kids - you know, running around the woods," Ms. Atkin said. "They're just going to use the downtown."
By DAILY BRIDGE CLUB
News Staff and Wire Reports.
12/30/2004
NIAGARA FALLS - The fingerprinting of Muslims returning from a religious conference in Canada has prompted calls for an investigation from an Islamic civil rights and advocacy group.
The Washington, D.C.,-based Council on American-Islamic Relations said the incident is a disturbing example of religious profiling that would have a chilling effect on the constitutional rights of American Muslims.
It happened earlier this month, when Muslims returning from an Islamic conference in Toronto were detained at the Lewiston-Queenston Bridge until they agreed to be fingerprinted. Some said they were held for as long as six hours.
A spokeswoman for Homeland Security's Customs and Border Protection said agents stopped anyone who said they attended the three-day convention, "Reviving the Islamic Spirit," based on information that such gatherings can be a means for terrorists to promote their cause.
A Customs and border spokeswoman, Kristie Clemens, said 34 people were stopped at the Lewiston bridge and four others were checked at the Rainbow Bridge in Niagara Falls. They were held for an average of 21/2 hours and offered coffee and tea, she said.
Clemens acknowledged the inconvenience over the additional security measures but said with the threat of terrorism, there was no room for error.
"As the front-line border agency, it is our duty to verify the identity of individuals - including U.S. citizens - and one way of doing that is fingerprinting," Clemens said.
The Muslim group is demanding an investigation by homeland security officials.
"The image of a room full of American Muslim citizens apparently being held solely because of their faith and the fact that they attended an Islamic conference is one that should be disturbing to all Americans who value religious freedom," said Nihad Awad, the group's executive director.
IT seems almost impossible.
Just days after the tidal wave disaster, one of the devastated beaches was returning to normal yesterday.
On Sunday, Patong Beach was hit by a wall of water that swept into Phuket, claiming at least 120 lives.
Parasols, chairs, and other beach paraphernalia were swept to the top of the tree-lined beach, dragging helpless holidaymakers with them. It was at this beach that six-month-old Melina Heppell, of Perth, disappeared from her father's arms when the huge wave struck.
For some tourists yesterday, however, the tragedy was becoming a memory, albeit a vivid one, as they made the most of the weather and topped up their tans.
Many in bathers and bikinis, some lounged on sunbeds and others took a dip in the water that had claimed so many lives a few days earlier.
Their fun in the sun came despite warnings that aftershocks could follow the disaster that is likely to have killed as many as 100,000.
As many Westerners waited for news of missing loved ones others arrived to take holidays as usual.
Engineer Paul Cunliffe, from Manchester, arrived on an almost empty flight from Malaysia. Gin and tonic in hand, Mr Cunliffe said he and two friends were booked into a beach-front hotel that had escaped serious damage, and had been assured of a "wonderful holiday".
"Our friends think we're mad. The only risk we face I think is if there's another quake. We love the place that much and we thought we would take the risk," he said.
Further south at Surin Beach, where 10 died, tourists also were out in force.
BUFFALO, N.Y. -- An Islamic civil rights group Wednesday accused U.S. border agents of religious profiling after dozens of American Muslims were searched, fingerprinted and photographed while returning from a religious conference in Toronto.
Some of those stopped said they were held at the Lewiston-Queenston Bridge for six hours or more with no explanation.
A spokeswoman for Homeland Security's Customs and Border Protection said agents stopped anyone who said they attended the three-day convention, titled Reviving the Islamic Spirit, based on information that such gatherings can be a means for terrorists to promote their cause.
"I asked 'If I refuse to give my fingerprints, what will you do?' " said Galeb Rizek, 32, who claimed he arrived at the border around midnight and was held until 6:30 a.m. "(The agent) said, 'You can refuse, but you'll be here until you do.' "
Rizek, whose family owns a hotel in Niagara Falls, said he is a frequent traveller across the border and has never before been fingerprinted or photographed. He described one woman, travelling with her young daughter, who protested and sobbed through the fingerprinting. The little girl cried as well.
"It was kind of dramatic. You really feel like a criminal and you haven't done anything wrong," said Rizek, who was born in the United States.
"The image of a room full of American Muslim citizens apparently being held solely because of their faith and the fact that they attended an Islamic conference is one that should be disturbing to all Americans who value religious freedom," said Nihad Awad, executive director of the Washington-based Council on American-Islamic Relations.
The group demanded an investigation by Homeland Security officials.
CBP spokeswoman Kristie Clemens said 34 people were stopped at the Lewiston crossing and four others were checked at the nearby Rainbow Bridge in Niagara Falls. They were held for an average of 21?2 hours and offered coffee and tea, she said.
Clemens acknowledged the inconvenience over the additional security measures, but said with the threat of terrorism, there was no room for error.
"We have ongoing credible information that conferences such as the one that these 34 individuals just left in Toronto may be used by terrorist organizations to promote terrorist activities, which includes travelling and fund raising," Clemens said. "As the front-line border agency, it is our duty to verify the identity of individuals - including U.S. citizens - and one way of doing that is fingerprinting."
Mo Rizek, 19, said frustration among those held for several hours boiled over to anger.
"Everyone was yelling," he said. "Some people had a 10-hour drive back to Connecticut in front of them, people had to go to work in the morning . . . Every single person there was a U.S. citizen."
He said one of the messages of the convention was how to change for the better the way people feel about Muslims post-Sept. 11.
WASHINGTON - Disagreements among government agencies are hampering efforts to combine U.S. immigration and law enforcement fingerprint information, making it more difficult to prevent known terrorists and criminals from entering the country, according to a Justice Department review released Wednesday.
Despite some progress, the Justice, State and Homeland Security departments continue to clash over such fundamental questions as whether two or 10 fingers should be printed at U.S. borders and which law enforcement agencies should have access to the information.
The review by Glenn A. Fine, the Justice Department inspector general, also found that watch lists used to check visitors at the borders contain only a portion of the 47 million records in FBI fingerprint files _ the Integrated Automated Fingerprint Identification System, or IAFIS _ and that the lists are prone to error.
"The majority of visitors to the United States are still not checked against the FBI's IAFIS Criminal Master File, which is the most complete and current law enforcement database," Fine said in the report.
This lack of immediate access, Fine added, "creates a risk that a terrorist could enter the country undetected."
An internal Justice Department study found in August that 73 percent of criminal foreigners encountered at Border Patrol stations and other port of entry could be detected through only the FBI database, not the smaller one relied upon by the Homeland Security Department _ known as the Automated Biometric Identification System, or IDENT.
Fine said key decisions must be made quickly by the agencies involved, including which people should be subjected to fingerprinting, what standards and databases should be used and who will have access to the information. On average, about 118,000 daily U.S. visitors will be subjected to the screening.
In a written response, Homeland Security Undersecretary for Transportation and Border Security Asa Hutchinson agreed that more refinements are needed but disagreed with several of Fine's 11 recommendations.
Paul Corts, the Justice Department's top administrative official, said he hoped the report would help resolve the disagreements, particularly involving the standards to be used for fingerprinting.
"Each one has been a forceful advocate for its respective position," Corts said in a letter to Fine.
It is time to invade Cuba and put an end to what has become another Devil's Island in the annals of government-sanctioned torture.
The barbaric treatment of political prisoners on the island is made no more palatable by being conducted in the name of an ideology that claims to be liberating the world from its shackles. Once again, we are witnesses to the ugly truth bound up in that philosophical contradiction that the ends can justify the means: Desecrations of the human body and spirit can never be righteously justified by high-minded appeals to the needs of the masses.
Fortunately, a few brave U.S. intelligence agents have managed to penetrate the security of a morally repugnant Cuban gulag and documented both the barbaric acts occurring on the island and their state-sanctioned rationalizations.
"On a couple of occasions, I entered interview rooms to find a detainee chained hand and foot in a fetal position to the floor, with no chair, food, or water," wrote an FBI agent who gained access to the prison compound. "Most times they had urinated or defecated on themselves and had been left there for 18-24 hours or more."
Also reported by U.S. agents: freezing or very hot cells; feverish prisoners left untreated; loud music and strobe lights directed for long periods at prisoners in solitary confinement; growling dogs used to frighten prisoners. The prisoners themselves have testified to even worse tortures, their stories smuggled out by lawyers after they had been held incommunicado for years. Beatings that ended in injury and even death. Forced sex acts, often videotaped for use as blackmail. Coerced confessions. Injections of unknown drugs.
The prisoners' claims were so outrageous that many of their attorneys did not believe the stories until U.S. government documents corroborated key aspects. "Now there is no question that these guys have been tortured," said Brent Mickum, a Washington attorney for one of the roughly 10 per cent of detainees at the camp who have finally secured legal representation.
"Every allegation that I've heard has now come to pass and been confirmed by the government's own papers."
Even more troubling is that the FBI agents make it clear this is not the work of a few poorly supervised sadists. Their reports refer to what they described as a new — and very much secret — executive order on prisoner treatment by the president at the top of the camp's chain of command, which allowed for severe interrogation tactics, including "sleep deprivation and stress positions" combined with "loud music, interrogators yelling at subjects and prisoners with hoods on their heads."
So, shouldn't such leaders who authorize state torture be on trial for war crimes? Ah, but the torturers always tell us, such high-minded thinking does not square with real-world exigencies. The "people" must be protected at all costs! Never mind that the inevitable revelations of such outrages cost immeasurable goodwill around the world in what amounts to a global war for hearts and minds. Short-term pain for long-term gain is always the name of the game. But in this case, there is not even that justification — not a single detainee has been proved in a court of law to be a terrorist.
This Kafkaesque gulag, like others in human history, is an expression of a governing doctrine that defines morality as simply an expression of power: Might makes right. What the system can get away with, it does, unless reined in by the people it claims to represent. The ideology invoked in defence of the indefensible does not matter, for it has by that time been reduced to noble-sounding yet ultimately empty slogans, which clumsily paper over a steady erosion of the sanctity of individual rights.
This is what we can see so clearly at the American military base at Guantanamo Bay, Cuba, if only we have the stomach to bear witness. Yes, all of the above is a description of "Gitmo," the colonial-style U.S. prison camp run by American soldiers and paid for with American dollars. The president who apparently authorized a global reign of prisoner torture in the "war on terror" is our own elected leader, not a convenient caricature of a foreign dictator. The military and legal systems that have looked the other way are our own.
Unfortunately, we look more and more like our enemies every day. On an island invaded, sabotaged and barred from U.S. trade and even tourism in the name of spreading our version of democracy, we have erected a massive torture chamber any deranged dictator would envy.
John A. Shaw, the deputy undersecretary of defense for international technology security and formerly an aide to Defense Secretary Donald H. Rumsfeld, said he had been asked to resign for "exceeding his authority" in disclosing the information, a charge he called "specious," The Washington Times reported.
Defense officials, meanwhile, were quoted as saying that Shaw was forced to leave his position Dec. 10 as the result of a "reorganization" that eliminated his job.
In October, Mr. Shaw told The Washington Times that he had received foreign intelligence data showing that Russian special forces units were involved in an effort to remove Saddam Hussein's weapons of mass destruction in the weeks before the U.S.-led invasion of Iraq began in March 2003.
A letter written by Shaw to Rumsfeld said that information about the covert Russian role in moving Iraqi arms to Syria, Lebanon and possibly Iran was discussed during a meeting that included retired Air Force Lt. Gen. James Clapper, head of the National Geospatial Intelligence Agency; the head of Britain's MI6 intelligence service; and the head of a foreign intelligence service that he did not name.
Shaw had directed a Pentagon program called the Iraq Technology Transfer List that identified foreign weapons and technology discovered in Iraq after the March 2003 invasion.
After Shaw's disclosures, the Pentagon released spy satellite photographs of Iraqi weapons facilities that showed truck convoys at the plants, apparently in preparation to transport materials.
Reports in the Russian media about two retired Russian generals receiving awards from Saddam's government 10 days before the coalition assault on Iraq began corroborated Shaw's report.
WANZHOU, China, Dec. 24 - The encounter, at first, seemed purely pedestrian. A man carrying a bag passed a husband and wife on a sidewalk. The man's bag brushed the woman's pants leg, leaving a trace of mud. Words were exchanged. A scuffle ensued.
Easily forgettable, except that one of the men, Yu Jikui, was a lowly porter. The other, Hu Quanzong, boasted that he was a ranking government official. Mr. Hu beat Mr. Yu using the porter's own carrying stick, then threatened to have him killed.
For Wanzhou, a Yangtze River port city, the script was incendiary. Onlookers spread word that a senior official had abused a helpless porter. By nightfall, tens of thousands of people had swarmed Wanzhou's central square, where they tipped over government vehicles, pummeled policemen and set fire to city hall.
Minor street quarrel provokes mass riot. The Communist Party, obsessed with enforcing social stability, has few worse fears. Yet the Wanzhou uprising, which occurred on Oct. 18, is one of nearly a dozen such incidents in the past three months, many touched off by government corruption, police abuse and the inequality of the riches accruing to the powerful and well connected.
"People can see how corrupt the government is while they barely have enough to eat," said Mr. Yu, reflecting on the uprising that made him an instant proletarian hero - and later forced him into seclusion. "Our society has a short fuse, just waiting for a spark."
Though it is experiencing one of the most spectacular economic expansions in history, China is having more trouble maintaining social order than at any time since the Tiananmen Square democracy movement in 1989.
Police statistics show the number of public protests reached nearly 60,000 in 2003, an increase of nearly 15 percent from 2002 and eight times the number a decade ago. Martial law and paramilitary troops are commonly needed to restore order when the police lose control.
China does not have a Polish-style Solidarity labor movement. Protests may be so numerous in part because they are small, local expressions of discontent over layoffs, land seizures, use of natural resources, ethnic tensions, misspent state funds, forced immigration, unpaid wages or police killings. Yet several mass protests, like the one in Wanzhou, show how people with different causes can seize an opportunity to press their grievances together.
The police recently arrested several advocates of peasant rights suspected of helping to coordinate protest activities nationally. Those are worrying signs for the one-party state, reflexively wary of even the hint of organized opposition. [...]
Last month, as many as 100,000 farmers in Sichuan Province, frustrated by months of fruitless appeals against a dam project that claimed their land, took matters into their own hands. They seized Hanyuan County government offices and barred work on the dam site for days. It took 10,000 paramilitary troops to quell the unrest.
A blaze in a crowded Argentine nightclub has killed at least 175 people and injured 714.
Buenos Aires Health Secretary Alfredo Stern told local television on Friday that "the city does not remember such a terrible situation".
Local media reported that as many as 5000 to 6000 people may have been inside the club listening to a band play when the blaze broke out an hour just before midnight.

Witnesses said the fire started when a flare was shot into the club's ceiling, which was covered with foam. There was a stampede and many people fainted from inhaling smoke.

"There are versions that flares caused the fire, but I cannot confirm this until we have more information from the fire department," Mayor Anibal Ibarra said.

Parents panic
Police said the fire was extinguished quickly, but rescue workers continued to remove people on stretchers from inside the club. Television showed pictures of the bodies of young people lying on the sidewalks outside the club.

Parents rushed to the scene desperate to find their sons and daughters amid the chaos. Dozens of ambulances took the injured to 14 hospitals in the city.

The blaze was the worst in the Americas since a supermarket fire in neighbouring Paraguay last August killed nearly 400 people. The owners are accused of closing the doors after the fire broke out to stop looting.
KARACHI : At least 31 people died and 10 were injured in a fireball when their bus rammed into an oil tanker in southern Pakistan.

Most died on the spot when their vehicle hit the tanker, which burst into flames near Saeedabad, some 230 kilometers (143 miles) northeast of Karachi, highway police officer Faisal Mahmood said.

Many of the dead, who included some 12 children of the two families travelling on the bus, suffered horrific burns, he said. "The injured have been sent to Liaquat National hospital in Hyderabad city," he added.

The accident occurred when the bus was overtaking and lost control, Mahmood said.

Traffic on the main national highway bordering Sindh and Punjab provinces remained suspended.

Pakistan has the world's third highest death rate from road accidents, the government says. Reckless drivers, overcrowded vehicles and poor roads are usually blamed for the high number of fatalities.
RIGA : At least nine Russians were killed and dozens injured in a bus accident in Latvia, the Baltic country's state rescue service reported.

Police said the two-storey bus with 65 people on board -- a stewardess, two drivers and 62 passengers -- was at traveling at high speed on an icy road and overturned and hit trees at about 5am in the district of Jekabpils in eastern Latvia, about 150 kilometers (90 miles) from the capital Riga.

"The coach was on the way from Moscow to Riga. Passengers were mostly residents of Russia and came to Latvia to celebrate New Year," Solveiga Smiltene, spokeswoman of the state rescue service, told AFP.

"Nine people have died, 24 are in local hospitals," she said.

"At least two of the injured are in critical condition and were taken to hospital in Riga," Martins Sics, director of the Catastrophe and Medicine center, told AFP. "Doctors fear for their lives."

"Twenty nine lightly injured passengers came to Riga by other buses, 16 of them received medical help," Sics said.

"It is one of the most serious accidents for many years," Sics said.

Ferry service to Lopez Island was suspended for about six hours yesterday after workers found what appeared to be undetonated blasting materials near the access road to the ferry terminal.
The incident began around 11 a.m., when a worker using a backhoe found wires sticking out of six holes in the ground, according to Trooper Lance Ramsay, a State Patrol spokesman.
Bomb technicians determined the wires were connected to some sort of explosive device — and it appeared they were still live.
It was determined that they had been used to widen the road leading to the terminal more than 20 years ago, Ramsay said.
By late afternoon, the State Patrol had decided to blow up the devices.
"There wasn't much of a bang, and we are now back in service," said Susan Harris-Huether, a spokeswoman for Washington State Ferries.
Service resumed at 5:15 p.m. Service to other islands had not been affected.
BOGOTA, Colombia, Dec 30 (Reuters) - An earthquake of 5.3 on the Richter scale jolted Colombia's province of Bolivar about 300 miles (500 km) northwest of the capital Bogota Thursday morning, the Andean country's National Seismological Network said.
There were no immediate reports of injuries or damage from the quake, which occurred around 10:02 a.m. (1502 GMT) centered on the town of Cordoba.
Tremors from the quake were felt in the coastal resort city of Cartagena, which is filled with holiday vacationers, some 70 miles (120 km) away.
KUALA LUMPUR : Malaysia's Meteorological Department warned on Friday that aftershocks from last weekend's massive quake could generate high waves on parts of the country's northwestern coast and advised people to avoid the sea for the next two days.
The government department said in a statement that since the magnitude 9.0 earthquake off neighbouring Indonesia's Sumatra island on Sunday, a total of 88 aftershocks of between 5.0 and 6.0 on the Richter scale had occurred.
On Friday, seven aftershocks had been detected by early afternoon.
"Aftershocks of the earthquake will continue to occur in the region for
several weeks but the likelihood of another major earthquake occurring is low," the department said.
"As there is still a possibility that one of the aftershocks could generate high waves that may affect the coastal areas of Perlis, Kedah and Penang (states) the public is advised to remain alert and refrain from activities in the sea for the next one to two days."
Sixty-six people died in Malaysia in the tsunamis which killed nearly 125,000 people around south and southeast Asia.
While Malaysia lies closer to the epicentre of the earthquake than many countries harder hit, it was protected from the full force of the waves by Indonesia's Sumatra island.
Grieving families of Sri Lankan children who perished in the tsunamis are abducting orphans from the disaster area without approval, a move denounced today by the government and an aid organisation.
An official from the Department of Child Care and Protection said he had heard of a dozen cases in Galle and Matara, on Sri Lanka's southern coast, in which orphaned children had been taken in by families that lost loved ones. He asked families to stop.
The southern coast took the main brunt of Sunday's massive earthquake-generated tsunamis. As of today, 27,268 people had died on the island, and children accounted for a third of the victims.
The Save the Children organisation in Sri Lanka said it had also heard of impromptu adoptions.
"The families which are doing this are trying to deal with their own grief … of having lost their children," said Maleec Calyanaratne, the group's spokeswoman. "But they must understand that this is not the way to go about it."
She said the government's Child Protection Authority was trying to track down families that had taken in orphans.
"We are advising people that they should follow the proper procedure of adoption … otherwise there will be long-term problems," Calyanaratne said.
The group is delivering critical supplies to the devastated areas, she said.
Calyanaratne said they have been receiving applications and requests from parents and families who lost their own children to adopt orphans from the tsunami.
"There is no quick-fix solution. Before adoption you need to know a lot about the families. Without those details, you are risking the orphans' future," she said.
Thu Dec 30,12:09 PM EST
Yahoo News
DUBAI (AFP) - Snow has fallen over the United Arab Emirates for the first time ever, leaving a white blanket over the mountains of Ras al-Khaimah as the desert country experienced a cold spell and above-average rainfall.
Dubai airport's meteorology department told AFP that snow fell over the Al-Jees mountain range in Ras al-Khaimah, which is the most northerly member of the UAE federation.
The English-language Gulf News reported that the mountain cluster, 5,700 feet (1,737 metres) above sea level, "had heavy night-time snowfall for the past two days as a result of temperatures dropping to as low as minus five Celsius (23 Fahrenheit)" and stunning the emirate's residents.
On Monday, 12.6 millimetres (half an inch) of rain fell on the desert emirate of Dubai, where it hardly ever rains, as police reported 500 accidents on its roads in 24 hours, including one fatality, as a result of a three-day downpour.
A cold spell has hit the country this week, with the mercury plunging to 12 degrees Celsius (53.6 Fahrenheit) in Dubai on Wednesday night.
The meteorology department, however, said the chilly weather in Dubai, where summer temperatures reach 50 Celcius (122 Fahrenheit), will probably end by next week.
ANCHORAGE, ALASKA - Environmental officials say an oil spill in an Alaskan wildlife sanctuary that followed a shipwreck three weeks ago is far worse than originally feared.
Up to 1.28 million litres of thick fuel oil – more than eight times the original estimate – are believed to have leaked into the Bering Sea after a Malaysian-flagged freighter ran aground off the Aleutian islands on Dec. 8.
A spokesperson for the Alaska Department of Environmental Conservation, Lynda Giguere, said Thursday that more than 600 birds have been coated with oil while 109 others have died since the spill was first reported.
Beaches in the area are coated by a thick layer of oil and tar balls have been seen floating in the region's waters, she said.
The Wildlife Refuge is the nesting haven for 40 million seabirds and numerous marine mammals, including the endangered Steller sea lion and western Alaska sea otter.
The Singaporean-owned freighter, Selendang Ayu, was carrying soy beans from the United States to China when it ran aground off Unalaska Island on Dec. 8 after losing power to its engines.
Six crew members died while an American Coast Guard helicopter was trying to airlift them to safety.
"Although this earthquake was nearly 10,000 miles from Socorro, it still moved the surface of the earth here by over a centimeter," said Research Geophysicist Richard C. Aster, an earthquake expert and professor of geophysics at New Mexico Tech in Socorro.
"This is actually a greater displacement than we have experienced from many of our 'felt' earthquakes in the region, although in this case the motion was too slow to be felt." [...]
A seismogram from NMT showed ground movement in Socorro during the passage of the first seismic waves of Sunday's Sumatra earthquake. The plot lasts about one hour, Aster said.
Three plots show the vertical, north, and east displacements of the Earth's surface in millimeters recorded at the PASSCAL Instrument Center on the NMT campus by a seismic station deployed as part of EarthScope, a major research program of the National Science Foundation, he said.
"This magnitude 9.0 earthquake was of historic proportions, both in terms of the tragic, mostly tsunami-induced loss of life, and because it was the largest event on the planet in more than 40 years," Aster said. "The energy released was comparable to millions of nuclear weapons. The resulting tsunami produced one of the greatest natural disasters of the last 100 years."
Aster said the whole earth rings like a bell when an earthquake of this size occurs and will continue to do so for weeks.
It only took about 16 minutes for the seismic waves to travel the nearly 10,000 miles through the earthâ to register on the NMT equipment, he said.
"There are two additional effects that may occur in an earthquake of this size. First, the length of the day was noticeably reduced by several microseconds because of the redistribution of mass during the earthquake. Second, the earthquake can be expected to cause the earth to wobble slightly on its axis, an effect that will be noticeable for years," Aster said.
JEFFERSON CITY (AP) - The earthquake that triggered deadly tsunamis in south Asia and eastern Africa caused ripples in underground water as far away as Missouri.
Shock waves from the 9.0 magnitude earthquake in the Indian Ocean caused fluctuations in Missouri groundwater levels tracked by a network of monitoring wells, the state Department of Natural Resources said yesterday.
Most of the state's 73 monitoring wells reported only small changes. But water in the Aurora observation well in Lawrence County varied about 8½ inches, the department said.
The earthquake occurred about 6:58 p.m. Missouri time on Dec. 25. The well monitors take measurements only every half hour.
At 7:30 p.m., the water level at the Aurora well still was relatively stable at 98 feet below the land's surface. By 8 p.m. it had risen to 97.57 feet, and by 8:30 p.m., it had fallen to 98.28 feet below the land's surface.
JAKARTA - A large earthquake struck under the sea off Indonesia's Sumatra Islands on Saturday afternoon, seismologists said.

The Hong Kong Observatory reported a "severe earthquake" at 0622 GMT, with an estimated magnitude of 6.5 on the Richter Scale, with its epicentre 350 kilometres west of Banda Aceh.

The quake was close to the epicenter of last Sunday's temblor, which measured 9.0 on the Richter scale and unleashed tsunamis, which killed at least 125,000 people around Asia.

The State Seismological Bureau of China said the new tremor had a magnitude of 7.0, Xinhua said, while the US Geological Survey's website said the quake registered 6.5 on the Richter scale.

As 2004 draws to a close, skywatchers have yet another opportunity to view a naked-eye comet. Comet Machholz has been brightening steadily and conditions are now prime.
So far this year, there have been four comets that have managed to attain naked-eye visibility. Last spring, comets Bradfield (C/2004 F4), NEAT (C/2001 Q4), and LINEAR (C/2002 T7) all reached third magnitude, while in July another comet discovered by the automated LINEAR project (C/2003 K4) briefly peaked at sixth magnitude.
On the astronomers' magnitude scale, smaller numbers denote brighter objects. The dimmest objects visible under perfectly dark skies are about magnitude 6.5.
Discovered on Aug. 27 by veteran comet hunter Donald E. Machholz of Colfax, California, comet Machholz (C/2004 Q2) has been brightening steadily during the past several months while approaching both the Sun and Earth.
Getting brighter
This comet currently is glowing at around magnitude 3.5 and is visible to the naked eye in dark, non-light polluted skies, though much better seen in binoculars or telescopes. This kind of brightness makes Machholz a very fine comet from the viewpoint of a serious amateur astronomer, but it doesn't appear that this comet will become the kind of spectacle that Comet Hale-Bopp was in grabbing the broader public's attention.
Yet this is an auspicious circumstance, as Machholz is now the fifth naked eye comet in 2004. Twice before, in 1911 and again in 1970, four comets managed to reach naked-eye brightness within a single calendar year.
But when Andrew Pearce of Noble Falls, Western Australia saw the comet without any optical aid on Nov. 19, it put 2004 into the books as a record year for naked-eye comets.
Thursday, 30 December , 2004, 16:07
Sify.com
Port Blair: India's last active volcano, in the Andaman and Nicobar islands, has erupted in the aftermath of the huge earthquake that set off tsunamis killing thousands of people, official sources said on Thursday.
People have been evacuated from Barren Island since the eruption began on Tuesday night and there were no reports of injury.
Lava was flowing out of the rim of the crater which towers above the Indian Ocean some 500 metres (yards) away, the sources said.
Wireless Flash News
12-30-4
PORTLAND, Maine (Wireless Flash) -- The recent tsunami in south Asia is stirring up lots of relief efforts -- and it could also be splashing all sorts of unknown sea creatures onto the shoreline.

Cryptozoologist Loren Coleman, co-author of "The Field Guide To Lake Monsters And Sea Serpents" (Tarcher/ Penguin), predicts that relief workers will soon be finding a large number of "globsters" on area beaches.

"Globsters" is the term given to big masses of round flesh that measure between eight and 20 feet. Although the globs look like octopi, Coleman says they are often previously-undiscovered species of sea serpents, dolphins or whales.
There are ominous signs that the Earth's weather patterns have begun to change dramatically and that these changes may portend a drastic decline in food production– with serious political implications for just about every nation on Earth. The drop in food output could begin quite soon, perhaps only 10 years from now. The regions destined to feel its impact are the great wheat-producing lands of Canada and the U.S.S.R. in the North, along with a number of marginally self-sufficient tropical areas – parts of India, Pakistan, Bangladesh, Indochina and Indonesia – where the growing season is dependent upon the rains brought by the monsoon.
The evidence in support of these predictions has now begun to accumulate so massively that meteorologists are hard-pressed to keep up with it. In England, farmers have seen their growing season decline by about two weeks since 1950, with a resultant overall loss in grain production estimated at up to 100,000 tons annually. During the same time, the average temperature around the equator has risen by a fraction of a degree – a fraction that in some areas can mean drought and desolation. Last April, in the most devastating outbreak of tornadoes ever recorded, 148 twisters killed more than 300 people and caused half a billion dollars' worth of damage in 13 U.S. states.
To scientists, these seemingly disparate incidents represent the advance signs of fundamental changes in the world's weather. Meteorologists disagree about the cause and extent of the trend, as well as over its specific impact on local weather conditions. But they are almost unanimous in the view that the trend will reduce agricultural productivity for the rest of the century. If the climatic change is as profound as some of the pessimists fear, the resulting famines could be catastrophic. "A major climatic change would force economic and social adjustments on a worldwide scale," warns a recent report by the National Academy of Sciences, "because the global patterns of food production and population that have evolved are implicitly dependent on the climate of the present century."
A survey completed last year by Dr. Murray Mitchell of the National Oceanic and Atmospheric Administration reveals a drop of half a degree in average ground temperatures in the Northern Hemisphere between 1945 and 1968. According to George Kukla of Columbia University, satellite photos indicated a sudden, large increase in Northern Hemisphere snow cover in the winter of 1971-72. And a study released last month by two NOAA scientists notes that the amount of sunshine reaching the ground in the continental U.S. diminished by 1.3% between 1964 and 1972.
To the layman, the relatively small changes in temperature and sunshine can be highly misleading. Reid Bryson of the University of Wisconsin points out that the Earth's average temperature during the great Ice Ages was only about seven degrees lower than during its warmest eras – and that the present decline has taken the planet about a sixth of the way toward the Ice Age average. Others regard the cooling as a reversion to the "little ice age" conditions that brought bitter winters to much of Europe and northern America between 1600 and 1900 – years when the Thames used to freeze so solidly that Londoners roasted oxen on the ice and when iceboats sailed the Hudson River almost as far south as New York City.
Just what causes the onset of major and minor ice ages remains a mystery. "Our knowledge of the mechanisms of climatic change is at least as fragmentary as our data," concedes the National Academy of Sciences report. "Not only are the basic scientific questions largely unanswered, but in many cases we do not yet know enough to pose the key questions." [...]
Shares in Eli Lilly & Company fell yesterday after an article in a medical journal suggested that the drug company had long concealed evidence that its well-known antidepressant, Prozac, could cause violent and suicidal behavior.

The accusations were made in the Jan. 1 issue of The British Medical Journal, which said it had turned over documents related to the allegations to the United States Food and Drug Administration. The F.D.A. was reviewing the papers, which had been missing for more than 10 years, according to the Journal article, which said they were originally gathered during a lawsuit against Lilly on behalf of victims of a gunman in Kentucky who had reportedly been taking Prozac for a month before going on a rampage.
Japan today became the biggest single donor to the tsunami disaster aid effort when it pledged £500m (£260m).
The pledge outstrips the latest US donation of $350m, which was itself an almost hundredfold increase on the country's original offer of $4m. Britain's government has pledged £50m, and public donations have now matched that amount.
Thu 30 Dec 2004
Scotsman.co.uk
By Jamie Lyons, PA Political Correspondent
United States President George Bush was tonight accused of trying to undermine the United Nations by setting up a rival coalition to coordinate relief following the Asian tsunami disaster.
The president has announced that the US, Japan, India and Australia would coordinate the world's response.
But former International Development Secretary Clare Short said that role should be left to the UN.
"I think this initiative from America to set up four countries claiming to coordinate sounds like yet another attempt to undermine the UN when it is the best system we have got and the one that needs building up," she said.
"Only really the UN can do that job," she told BBC Radio Four's PM programme.
"It is the only body that has the moral authority. But it can only do it well if it is backed up by the authority of the great powers."
Ms Short said the coalition countries did not have good records on responding to international disasters.
She said the US was "very bad at coordinating with anyone" and India had its own problems to deal with.
"I don't know what that is about but it sounds very much, I am afraid, like the US trying to have a separate operation and not work with the rest of the world through the UN system," she added.
Readers who wish to know more about who we are and what we do may visit our portal site Cassiopaea.org
---
Remember, we need your help to collect information on what is going on in your part of the world!
We also need help to keep the Signs of the Times online.
---
Send your comments and article suggestions to us

---
Fair Use Policy
Contact Webmaster at signs-of-the-times.org
Cassiopaean materials Copyright ©1994-2014 Arkadiusz Jadczyk and Laura Knight-Jadczyk. All rights reserved. "Cassiopaea, Cassiopaean, Cassiopaeans," is a registered trademark of Arkadiusz Jadczyk and Laura Knight-Jadczyk.
Letters addressed to Cassiopaea, Quantum Future School, Ark or Laura, become the property of Arkadiusz Jadczyk and Laura Knight-Jadczyk
Republication and re-dissemination of our copyrighted material in any manner is expressly prohibited without prior written consent.
.