Printer Friendly Version
New! The Global Game of Survivor: America's Next Four Years
Pentagon Strike Flash Presentation by a QFS member
New Publication! The Wave finally in book form!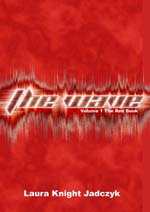 The Wave: 4 Volume Set
Volume 1
by Laura Knight-Jadczyk
With a new introduction by the author and never before published, UNEDITED sessions and extensive previously unpublished details, at long last, Laura Knight-Jadczyk's vastly popular series The Wave is available as a Deluxe four book set. Each of the four volumes include all of the original illustrations and many NEW illustrations with each copy comprising approximately 300 pages.
The Wave is an exquisitely written first-person account of Laura's initiation at the hands of the Cassiopaeans and demonstrates the unique nature of the Cassiopaean Experiment.
Pre-order Volume 1 now. Available at the end of November!
---
Picture of the Day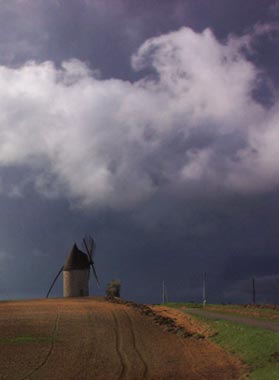 Rainbow at St Puy
©2004 Pierre-Paul Feyte

LONDON (AFP) - French President Jacques Chirac faced at times scathing criticism from British newspapers for stressing his continued differences with London over Iraq during a visit to Britain.
Chirac had at times adopted "a manner calculated to embarrass his host", British Prime Minister Tony Blair, The Times newspaper said in an editorial comment.
While Chirac and Blair used a joint press conference on Thursday to make a unified call for stability in Iraq, the French leader also issued an implicit rebuff to both Britain and the United States in a speech earlier in the day.
Chirac, who opposed last year's US-led, British-backed war in Iraq, repeated his opinion that the world was a more dangerous place in the aftermath of the invasion.
"You cannot say, credibly, that the situation has significantly improved," Chirac said in his address to a London think tank, also calling for recognition of a "multipolar and interdependent" world.
Chirac's talk of multipolarism talk was fine, The Times said, but "it would be useful if he had clarified whether this meant anything more than giving France a bigger megaphone".
Some of his other comments, which appeared to ridicule the United States, were "not acceptable", the right-of-centre paper said.
"His words, as so often, are grandstanding for a European and domestic audience," the editorial said, while noting that France is "more than M. Chirac" and looking forwards to his possible replacement by French finance minister and presidential hopeful Nicolas Sarkozy.
Britain "should politely ignore the bad manners of France's president and wish M. Sarkozy godspeed", The Times said.
The tabloid Sun newspaper was -- as tends to be its way -- considerably more blunt.
Britain's best-selling daily paper, a long-time foe of Chirac which dubbed him "Le Worm" for his opposition to the war in Iraq, called France's reverent treatment of Palestinian leader Yasser Arafat, who died last week in a Paris hospital, "nauseating".
"So why should we roll out the red carpet for Chirac?" the paper asked.
"Chirac is a two-faced, double-dealing, arrogant, selfish crook. At least he's going home today."
The only other newspaper to deal with Chirac's visit in its editorial pages, the left-leaning Guardian, was more polite, saying Chirac had been "on sparkling form".
It also stressed the many areas of agreement between London and Paris.
While "divided on how Europe and an unassailably powerful America can work together, they agree on the urgent need to do more to tackle climate change, African poverty, nuclear proliferation, the Middle East, and the rise of China and India", it said.
WASHINGTON - Lawmakers are questioning whether a French bank failed to comply with U.S. money-laundering laws, possibly helping Saddam Hussein manipulate the $60 billion U.N. oil-for-food program. The bank denies any wrongdoing.
In the latest in a series of congressional investigations of alleged corruption in the oil-for-food program, the House International Relations Committee was homing in on the role of the U.S. branch of BNP-Paribas, which handled most of the oil-for-food money.
The humanitarian program, begun in 1996, allowed Iraq to trade oil for goods to help Iraqis get food, medicine and other necessities that became scarce under strict U.N. economic sanctions imposed after the Gulf War. It was credited with preventing widespread starvation.
Committee Chairman Henry Hyde, R-Ill, said the panel found evidence that BNP in some cases improperly approved payments of oil-for-food funds to companies that weren't supposed to receive them. The bank may also have allowed payments to companies that were shipping to Iraq goods prohibited by international sanctions.
"There are indications that the bank may have been noncompliant in administering the oil-for-food program," Hyde said in remarks prepared for Wednesday's hearing. "If true, these possible banking lapses may have facilitated Saddam Hussein's manipulation and corruption of the program."
He said he was providing the committee's findings to the House Financial Services Committee, which oversees banking issues.
BNP officials say the bank's role in the program was limited and it had no control over how the money was spent. It acknowledges regulators had raised some issues on compliance with banking laws, but said none of these would have contributed to the oil-for-food abuses.
A series of investigations have found that Saddam, as Iraqi president, used oil smuggling, bribes and kickbacks to generate up to $21.3 billion or more in illegal revenue while under international sanctions from 1991-2003.
Though smuggling accounted for most of that money, the most sensational revelations have involved on the oil-for-food program, with allegations that Saddam and his aides bribed U.N. and foreign officials in an effort to break down the sanctions.
"We all knew that Saddam was doing everything in his power to evade sanctions," the panel's top Democrat, Rep. Tom Lantos of California, said in prepared remarks. "But it is truly infuriating to discover the depth of the contempt and greed displayed by the governments of nations such as France, Russia and Syria who evidently jumped at the chance to participate in Saddam's crimes against the international community."
Hyde said the committee found evidence that Saddam used kickback revenues to make $25,000 payments to families of Palestinian suicide bombers who carried out attacks on Israel.
Lawmakers have clashed with U.N. officials over what documents would be provided to congressional investigators. The United Nations has raised concerns that congressional investigations could interfere with an inquiry by a committee led by former Federal Reserve Chairman Paul Volcker. That committee was appointed by Secretary-General Kofi Annan in April to investigate corruption allegations.
On Tuesday, Volcker told leaders of a Senate subcommittee investigating oil-for-food that the committee won't hand over documents until its own investigative reports are issued starting in January.
Volcker also said he opposed letting U.N. staff or contractors testify before Congress because it could risk their cooperation with his investigation. Volcker was responding to a letter from Sens. Norm Coleman, R-Minn. and Carl Levin, D-Mich., respectively chairman and ranking Democrat on the Senate Governmental Affairs Permanent Subcommittee on Investigations.
Coleman said in a statement Wednesday that Volcker assured him in a conversation Tuesday "that any efforts to thwart our investigation, or prevent my staff from interviewing witnesses, would come to an end."
Hyde warned that "if cooperation from those agencies and institutions involved in this program continues to be inadequate, then we will exercise such enforcement remedies as the law makes available to us. This inquiry is just beginning."
French President Jacques Chirac has called on the United States and Europe to join forces to revive the Middle East peace process, declaring the matter urgent following the death of Palestinian leader Yasir Arafat.
"Reviving the Middle East peace process is an absolute priority, which should rally Americans and Europeans together with their Quartet partners," he said on Thursday, referring to Russia and the United Nations, co-sponsors of the road map for peace in the region.
"The resolution of the Middle East conflict can no longer wait," Chirac said in a speech hosted by the prestigious International Institute for Strategic Studies in east London.
The death of Arafat, he said, had "made the resolution of this crisis even more urgent.
"Faced with a risk of chaos, the Palestinian leaders have opted for democracy. Let us support them in this."
Annual summit
The French president arrived on Thursday on a two-day official visit to Britain for an annual summit with Prime Minister Tony Blair and the final celebrations of the centenary of their countries' Entente Cordiale alliance.
Earlier in the day, Chirac and Blair reiterated the need for a relaunch of negotiations, while the British leader stressed that "steps" back to the road map included Palestinian elections and the Israeli withdrawal from the Gaza Strip.
The British prime minister also said Chirac "essentially agreed (with) the components" of a five-step plan laid out by Blair and US President George W. Bush in Washington last week.
Blair has called the Israeli-Palestinian conflict the most pressing political challenge in the world today and pledged to make it a priority as his country takes leadership of the G8 group of nations and European Union in 2005.
LONDON, Nov. 19 (Xinhuanet) -- Visiting French President Jacques Chirac said Friday that although war is always the "worst solution" he would support military intervention for security or human rights reasons providing it was authorized by the United Nations.

"I support the right to intervene for reasons of security or human rights, but only within the framework of international law, which is expressed today by the United Nations," Chirac told students of the Oxford University.

Chirac, wrapping up his two-day visit to Britain, called on the UN to reform to become more representative of "today's world," saying he was in favor of a permanent seat at the Security Councilfor Germany, Japan, India, Brazil and "a large African country."

He suggested the Security Council's membership should rise from15 permanent and rotating nations to 20 or 25.

Chirac, who came to Britain to attend celebrations of the 100th anniversary of the Entente Cordiale protocol that ended centuries of rivalry between Britain and France, noted that British Prime Minister Tony Blair shared his vision of a multipolar world.

"When it comes to multilateralism, we share the same vision... When it comes to new rules of law or UN reform, we are speaking with one voice," he said.

"Our relationship with Great Britain is as important as our relationship with Germany," he said.

Over the years, Britain and France have had different points of view, yet "the reality is that there is a deep and friendly understanding" between the two countries, said Chirac. France, under Chirac, openly opposed the US-led war against Iraq that Britain strongly supported.
PARIS, Nov 19 (AFP) - Franco-British relations have moved closer to what they were before the falling out over the Iraq war, judging from a London summit between French President Jacques Chirac and British Prime Minister Tony Blair, France's newspapers concluded Friday.

While true friendship remained far off, and differences remained over Iraq, both leaders were making a genuine effort to "turn the page" on their disagreement and emphasise cooperation, they said.

French coverage of Chirac's state visit on Thursday, though, contrasted strongly with British comment, some of which accused the French leader of grandstanding for saying the world was a more dangerous place in the aftermath of the
US-British invasion of Iraq.

The French newspapers gave minimal attention to the visit, burying it on inside pages and offering no editorial comment.

"The 27th Franco-British summit had the immense merit of erasing, once and for all, the acrimony that dogged relations between Downing Street and the Elysee," was the take of Le Figaro, a right-leaning publication sympathetic to Chirac.

The left-leaning Liberation saw the meeting, which took place Thursday, more or less in the same light, though it smelt a level of artifice in Chirac and Blair's lavish praise for points of cooperation ranging from Iran, Afghanistan, Africa and European defence.

Such mutual back-patting was "obviously a necessary exercise" in bilateral summits, it said.

"But this summit was probably something more than an exercise, (it was) a way of turning the page on profound moments of crisis," it said.

Le Parisien, a popular daily, headlined the "genuine-fake cordiality of Chirac" and highlighted what it considered a major gaffe by the French president: his arrival 20 minutes late at an evening function hosted by Queen Elizabeth II because of London traffic.

"The queen sulked" and left the greeting duties to her husband, Prince Philip, while she changed for the dinner.
LONDON, Nov 18 (AFP) - France and Britain said Thursday they will provide national and multinational tactical military groups from 2007 to enable the EU to conduct two simultaneous rapid response operations whenever necessary.

The joint announcement at the end of a one-day Franco-British summit here said the two countries and other EU partners would provide at least one rapid tactical group to the European Union from next January for response to emerging crises.

It recalled Franco-British proposals in 2003 for the EU to set up 1,500-man-strong tactical forces on a national or multinational basis, capable of responding at the request of the United Nations.

As of 2007, Britain and France would commit themselves to provide national and multinational tactical groups to boost the EU's full operational capacity to engage in two simultaneous rapid reaction missions, it said.

The units would be particularly useful supporting the UN in Europe, Africa, and other crisis areas, with Africa receiving priority in EU security thinking.
"Israel mercenaries assisting the Ivory Coast army operated unmanned aircraft that aided aerial bombings of a French base in the country," claimed French television station TF1 on Wednesday morning.
Le Monde newspaper also reported Wednesday that a group of 46 Israeli advisors operated an eavesdropping and intelligence center for the Ivory Coast military.
An Israeli defense source quoted Wednesday morning on Israel Radio said there is no truth to the French reports that Israelis assisted the Ivory Coast in its attacks on French military installations.
According to the source, the Israeli unmanned aircraft confiscated by the French in the Abidjan airport, had been legally sold to the Ivory Coast by a private company not connected to Israeli military industries.
Following the confiscation of the unmanned aircraft, France asked Israel to clarify the circumstances of their presence in the West African state and Israel promised to stop supplying the Ivory Coast with military equipment.
Nevertheless, the Foreign Ministry in Jerusalem said in response that "Israel is unaware of the matter."
The United Nations Security Council on Monday imposed an immediate arms embargo on Ivory Coast to spur the African country to end anti-foreigner rampages, while France concluded the evacuation of more than 5,000 westerners fleeing the violence.
The Security Council's resolution Monday also said that further sanctions, including a travel ban and an asset freeze, could be imposed if the peace process with northern rebels isn't back on track within a month.
Israel halts arms sales at French request
Israel decided to suspend arms sales to Ivory Coast in response to a French request, the Defense Ministry announced on November 9.
The request came in the wake of recent turmoil in the West African country. Ivory Coast warplanes killed nine French peacekeepers and an American aid worker in an airstrike on the rebel-held north.
France, Ivory Coast's former colonial ruler, wiped out the nation's air force on the tarmac in retaliation, sparking massive anti-French rampages by mobs of thousands in the fiercely nationalist south.
France had already requested two months ago that both the Israeli government and private Israeli arms merchants stop exporting weapons to the Ivory Coast, since this endangered French soldiers.
Over the past year, the Defense Ministry has continued to grant export permits to Israeli arms traders doing business with Ivory Coast.
Aeronautics Defense Systems, which is based in Yavneh, is one of the Israeli companies that has sold military-related goods - including drones and riot-dispersal equipment - to Ivory Coast. In addition, arms dealer Moshe Rothschild has sold Ivory Coast ammunition and light weapons made in Eastern Europe.
(IsraelNN.com) A "Zionist commando group" has been established in Yesha (Judea, Samaria & Gaza) areas, headed by Mossad Chief Meir Dagan using Gush Emunim organization and settlers as operatives, Tehrantimes.com reports.
According to the report, the recent assassination attempt against Abu Mazen at a Gaza mourners tent was the act of this commando unit, adding they are targeting other PA leaders as well. The group according to the report receives its operational instructions directly from Dagan, bypassing cabinet ministers.
The report quoting "sources" adds that "PLO Political Department director Farough al Ghudumi, Hamas spokesman Mohammad al Hendi, Palestinian politician Ghasem Abdulsattar, Palestinian Parliament Speaker Ruhi Fatouh, Palestinian Foreign Minister Nabil Shaath, PA Prime Minister Ahmad Qureia, and former PA labor minister Mostafa al Barghusi are on the hit list of the Zionist group".
JERUSALEM (AP) - Israeli troops mistook three Egyptian police officers for Palestinian militants and shot them dead Thursday along the Gaza Strip's border with Egypt, increasing tensions between the neighbours.
Israeli Prime Minister Ariel Sharon called Egyptian President Hosni Mubarak to express his "deepest apologies" for the incident and promised a quick investigation. But Egypt did not appear satisfied, issuing a rare statement lambasting Israel.
"Egypt condemns and strongly protests this regrettable incident," Egyptian Foreign Minister Ahmed Aboul Gheit said in a statement. "We demand that the Israeli authorities conduct an immediate, thorough and comprehensive investigation into the circumstances that led to this incident, and present an explanation."
The shooting comes at a sensitive time for Israel and Egypt, two former enemies that signed a peace agreement in 1979 but have had a frigid relationship in recent years.
Aboul Gheit is scheduled to travel to Israel next week for talks on Israel's conflict with the Palestinians amid concerns over stability in Gaza following the death of Yasser Arafat.
The shooting occurred along the volatile "Philadelphi Road," a patrol road along the border that has seen frequent clashes between Israeli troops and Palestinians who smuggle weapons through tunnels from Egypt into the Gaza Strip.
The army said soldiers operating along the border about 1 a.m. spotted three people approaching the fence from the Gaza side and showing clear signs of planning to plant a bomb.
After the sighting was reported, other troops opened fire on three men, the army said. But it wasn't until Egypt later protested that three of its officers had been killed along the border that the army realized a mistake had been made.
The army acknowledged that the slain policemen were on the Egyptian side of the fence, near the border, and also were about almost 200 metres from where the militants were spotted.
"There were clear operational and professional errors that occurred," said Maj. Sharon Feingold, a spokeswoman for the Israeli army.
We gather here at difficult times, when it seems that the Palestinian cause has been almost eliminated from the international agenda. The Western world is hailing the new "peace vision" of Sharon's disengagement plan. The day this plan passed in the Israeli Knesset (parliament) last week was hailed by Le Monde as a historical day. Who would pay attention to the two line news piece that on that same day, the Israeli army killed 16 Palestinians in Khan-Yunes?
It is pretty much known even in the West that Sharon's plan is not about ending the occupation. With regard to the Gaza strip, the disengagement plan published in the Israeli papers on Friday, April 16, specifies that "Israel will supervise and guard the external envelope on land, will maintain exclusive control in the air space of Gaza, and will continue to conduct military activities in the sea space of the Gaza Strip". In other words, the Palestinians will be imprisoned from all sides, with no connection to the world, except through Israel. Israel also reserves for itself the right to act militarily inside the Gaza strip. In return for this "concession", Israel would be permitted to complete the wall and to maintain the situation in the West Bank as is. The innovation in the Bush-Sharon agreement that approved this plan is that this is not a proposal awaiting the approval of the Palestinian people. Now the Palestinians are not even asked. It is Israel and the U.S. who are determining the facts on the ground. Israel marks the land that it desires, and builds a wall on that route.
For those who oppose Israeli occupation, it is clear, then, that Sharon's disengagement is just a plan for maintaining the occupation with more international legitimacy. However, there is one presupposition shared in all discussions of this plan - that in the process, Sharon also intends to dismantle the settlements of the Gaza strip, and return the land they are built on to the Palestinians. I should say that had I believed this might happen, I would have supported the plan. The Gaza settlements, together with their land reserves, security zones, Israeli-only roads, and the military array protecting them, occupy almost a third of the strip's land, which is one of the most densely populated areas of the world. Had this land been returned to its owners, it would be a step forward. We should never forget that the Palestinian struggle is not only for their liberation, but for regaining their lands in the occupied territories - lands that Israel has been appropriating since 67. As long as the Palestinians manage to hold on to their land, under even the worst occupation, they will eventually also gain their liberation. Without land, what is at stake is not just their liberation, but their survival. [...]
Deception and lies have been a corner stone in Israeli policy, brought to a new level of perfection since Oslo. While the world believed that Rabin promised to eventually end the occupation and dismantle the settlements, the number of Israeli settlers actually doubled during his rule. At the same time that Barak declared he intends to dismantle the Golan Heights settlements, in 1999, he actually poured money into their expansion. As Sharon promised to dismantle at least the illegal settlement posts in the West Bank, their number kept increasing. Still, none of this is ever remembered. Each new lie is received with welcome cheers by the Israeli peace camp, and by European governments. Since Oslo, every Israeli government knows that all it takes, to ease diplomatic pressure, is to come up with a new "peace plan".
The ritual repeats itself with each new "plan" of this sort. The crucial factor in convincing the world that this time "it is for real" is right wing protest. Of course when the government comes up with a new scheme of deception, the right wing and settlers believe it as well. Rabin's deceit has cost him his life. The same threats are now being directed at Sharon. This is sufficient to convince the Israeli peace camp that Sharon is determined to dismantle settlements. Even serious anti-occupation thinkers write articles warning of the danger of "civil war" with the settlers (forgetting that for this to be even remotely possible, someone should try indeed to evacuate them first). The implication is almost unavoidable: In view of this coming civil war, Sharon is our leader. We should all unite behind him, against the dark forces in Israel.
Indeed, this massive Israeli propaganda works. Throughout the Western world, Sharon is now depicted as a messenger of peace, because he has declared that he is willing to evacuate some of the territories. All of a sudden, Sharon is viewed as the sane center of Israel, withstanding right wing pressure. The prevailing perception is that Israel is finally led by a man of peace, with a respectable determination to carry out painful concessions. And as long as this is the perspective, Sharon can do whatever he wants. The Israeli army terrorizes the Gaza strip. dozens of Palestinians are being killed, including children on their way to school, houses are demolished and agricultural land destroyed. At the time of operation "Defensive Shield" in the West Bank and Jenin refugee camp two years ago, there was substantial world protest. The last operation "Days of Penitence" in the Jabalia camp in the Gaza strip has hardly received any coverage. Backed by the U.S., Sharon is realizing with frightening efficiency his long-standing vision of evicting the maximum number of Palestinians from their land. In the spirit of Orwell, it was even explained that one of the aims of "Days of Pertinence" is to "expand the security zones" around the Gaza settlements (namely to enlarge their lands, pushing more Palestinians out of these lands), in order to guarantee that when they are evacuated, it would not be "under fire". (Aluf Ben, Ha'aretz, Oct 4, 2004). But Europe looks the other way, reassured of Sharon's new vision of peace. [...]
NEW YORK - Special safety precautions were taken in Presbyterian churches throughout the United States on Sunday after leaders received threats that churches would be burned by Monday if they did not demand a reversal of what a letter writer called their "anti-Israel" policy.
The Presbyterian church decided in June to divest itself of companies doing business with Israel.
The threats were contained in an anonymous letter received last weekend at the denomination's headquarters in Louisville, Kentucky. The letter, postmarked Queens, New York, threatened that in response to the church's "anti-Israel and anti-Jewish" stance, its houses of worship and offices would be set on fire.
Jerry Van Marter, a church leader, said Sunday that the letter cited Monday as the day by which its authors were to demand the church change its policies on Israel. "We take the threat seriously," Van Meter said.
Relations between the Presbyterian church and the U.S. Jewish community and Israel soured after the June decision. Van Marter admitted Sunday that since the decision was made, thousands of letters and e-mails protesting it have been received.
If to dispute well is law's chiefest end, Harvard law professor Alan Dershowitz has honed this ability to a stunning craft. In high-profile cases, such as O. J. Simpson, Doctor Dershowitz, a seasoned criminal law jurist, serves as a media-savvy lawyer determined to defend "the guilty." Less well known, however, is that this advocacy Mephistopheles thrives on inventing unpopular, counter-intuitive, and even unjust exceptions to international law--a subject he normally does not teach. These exceptions--mutually folded in each other's orb---allow the torturing of terrorists, the assassinations of their leaders, and the demolition of their family homes. What is most intriguing is the contempt that Dershowitz has for the International Court of Justice (ICJ) and its current President (the Chinese judge) whom he calls a thug, discarding the language of professional courtesy.

Somewhat intrigued by his incendiary views daringly, and sometimes crudely, expressed in books and newspaper columns, I requested to interview Dershowitz, an interview he granted promptly and generously. We both taped the interview, I for no other reason but to save as a souvenir. I came out of the interview with the clear impression that--setting aside the civil liberties concerns that inform his criminal defense rhetoric--Dershowitz concocts these exceptions not merely to embellish his ivory tower but to proactively defend, and sometimes shape, Israeli policies in occupied Palestine.

For example, Dershowitz's contempt for the ICJ has deepened ever since the Court decided to rule on the legality of Israel's separation wall. Comparing the ICJ to a Mississippi court in the 1930s, Dershowitz contends that the ICJ is a credible court for the rest of the world but not for Israel, just as the Mississippi court was a just tribunal for whites but not for blacks. This argument, in its analogical enormity, paints the ICJ as an exceptionally anti-Israel body. Furthermore, Dershowitz challenges the neutrality of ICJ judges, arguing that they are shameless mouthpieces of their governments. When asked to comment on whether he holds the same view about British and American judges on the Court, Dershowitz stepped back to distinguish between the Court and its judges, now saying that the ICJ is bigoted but many of its judges are not. This distinction made no sense to me, since all judges on the Court, except one, held the separation wall to be illegal.

Dershowitz's exceptional defense of Israel is not confined to academic criticisms of the ICJ (or the International Red Cross or the United Nations). In the interview, Dershowitz, who opposes the death penalty, revealed that he had sat on the Israeli assassination committee that reviews evidence before terrorists are targeted and killed. This "due process" hearing is designed to reduce the raw charge that state-sponsored assassinations are blatantly unlawful. Dershowitz favors targeted assassination of terrorist leaders "involved in planning or approving on-going murderous activities." Under this protean standard, it is unclear whether spiritual and political leaders who favor terrorist violence but do not materially participate in specific terrorist acts may also be assassinated. These niceties aside, the idea of a Harvard law professor sitting on an occupying state's assassination committee would be, to many in the legal academy, a trifle perplexing.

What rattles his many critics the most, however, is the innovative exception Dershowitz draws for the Convention against Torture (1987). The Convention prohibits all forms of torture and provides for no exception. In fact, the prohibition against torture has attained the status of jus cogens--the peremptory norms of international law that cannot be abandoned or altered. Dershowitz confesses to know all this. Yet he makes an empirical argument to carve out an exception. Since torture cannot be eliminated in the real world, he argues: "Ay, think so still, 'til experience change thy mind." Dershowitz proposes that the legal system regulate torture by requiring state officials to obtain a judicial warrant before torturing. Despite Dershowitz's connections and influence, Israel refused to launch the proposed torture warrant, although it embraced the idea of exception to the Convention it had signed. However, when more than 90 percent of the Palestinian security detainees began to be tortured, the Israeli Supreme Court put an end to the fledgling exception.

Undeterred by such judicial rebuffs, Dershowitz continues to manufacture legal exceptions to shore up the universally condemned Israeli practices, such as bulldozing the family homes of terror suspects. Calling it property damage, he apparently dismisses the sanctity, the intimacy, and the memories attached to a family home, anybody's family home. As if demolition of family homes is a minor punishment, Dershowitz is willing to pull down even the entire "villages of suicide bombers." He thinks perhaps that it takes a village to raise a suicide bomber. It does. When her entire village has been grabbed by the neck and choked, some kid (a "terrorist") is surely going to be mad as hell.

Despite his legalistic jihad for Israel's security and despite his employment of the Harvard Law School stature to propose questionable exceptions to international law, Dershowitz does not completely throw away the sense of limits. For example, he opposes Nathan Lewin, a prominent Washington lawyer and a federal judge hopeful, who blatantly argues, contrary to popular feelings of the Jewish community, that family members of suicide bombers be executed.

By no means is Dershowitz an incorrigible ideologue nor is he morally sightless. His reading of international law is most certainly flawed and he needs "to settle in his studies." His intellectual honesty is nonetheless beyond doubt. He is what he thinks. He does not duck hard questions. And he does all this with an inexhaustible capacity to swallow contradictions. At the end of the play, however, when all arguments have been made, when all exceptions have been put to rest, and when the nation that launched a thousand missiles has been defended, Dershowitz relaxes his grip with a disarming sense of humor expressed through borrowed jokes. In his book Why Terrorism Works (2002), for example, he tells readers how he, as a boy, pondered over difficult hypothetical scenarios such as this: "If you were up to your neck in a vat of cat vomit and somebody threw a pile of dog poop on your face, would you duck?"

One may relish Dershowitz's for his wits, but only to wonder at the unlawful things he permits.

Ali Khan is a professor at Washburn University School of Law in Kansas. His book A Theory of International Terrorism will be published in 2005. He can be reached at: ali.khan@washburn.edu
LONDON - Yasser Arafat's nephew will travel to France on Friday to pick up medical records that could show what caused the Palestinian leader's death.

France has said it will hand over the records to Nasser Al-Qidwa, who is also the Palestinian ambassador to the United Nations.

Arafat died on Nov. 11 in a hospital outside Paris where he had been receiving treatment. The nature of his illness was never made public, and speculation over how he died has grown into rumours of poisoning, cirrhosis of the liver, a blood disorder or an HIV infection.

Palestinian government leaders requested the records, but French officials, citing privacy laws, said they would not make them public and would only hand them over to a family member.

Al-Qidwa, a long-time member of Arafat's inner circle, is expected to hand the file over to a Palestinian ministerial body in charge of investigating the cause of the death.

The Palestinian cabinet secretary Hassan Abu Libdeh said Thursday that the records are a historical document and would soon be handed over to the Palestinian Authority.
Tony Blair has asked George Bush to return the Birmingham man being held in Guantanamo Bay, Ministers said yesterday.
But the Americans have refused to free Moazzam Begg, from Sparkbrook, because of security concerns, said Foreign Office Minister Chris Mullin.
He was speaking in a Commons debate led by Birmingham MP Roger Godsiff (Lab Sparkbrook), who said holding Mr Begg in the Cuban prison camp without trial under-mined the fight against terrorism.
Mr Godsiff said: "What differs us from the terrorists is the fact that we respect the rule of law of international society."
Those laws had to be respected when someone was captured, he said.
Mr Godsiff said some commentators had suggested the British Government would take the issue more seriously if the prisoners had been white and Christian.
He said: "It is certainly the belief among the wider Muslim community in this country that double standards are being applied in terms of the Government's actions in trying to get these four British prisoners returned to the UK."
Mr Begg was seized in Pakistan early in 2002.
Mr Mullin said the Government had been doing "everything in its power" to get the prisoners returned home.
"The Prime Minister raised it with President Bush. Ministers have pursued this issue relentlessly and will continue to do so."
He said Government policy was that the men should either return home or be charged.
Julian Borger in Washington
The Guardian
Friday November 19, 2004
The Bush administration yesterday accused Iran of attempting to develop missiles with nuclear warheads - a charge that could derail the European arms-control agreement struck earlier this week.
The accusation was made by the outgoing secretary of state, Colin Powell, while on an official visit to Chile for an Asia-Pacific economic summit.
He told reporters: "I've seen some information that would suggest they have been actively working on delivery systems ... you don't have a weapon until you put it in something that can deliver a weapon."
Iran has long been suspected of producing weapons-grade enriched uranium, and Tehran claimed last month to have missiles with a range of 1,250 miles. But this is the first time the US has said that Iran is taking the third crucial step of combining the two by building a nuclear device small and sophisticated enough to use as a warhead.
"I'm talking about information that says they not only have these missiles, but I am aware of information that suggests they were working hard as to how to put the two together," Mr Powell said.
He also appeared to support claims made this week by an Iranian opposition group, the National Council of Resistance in Iran (NCRI), that Tehran was flouting its European agreement by enriching uranium at a secret military site in the capital. The NCRI is a political front for the People's Mujahideen guerrilla group, which would be outlawed under the European deal.
In return for such a ban, plus economic incentives, Tehran promised in its accord with Britain, France and Germany to abandon uranium enrichment - a process necessary both for nuclear power plants and weapons. Washington has been cautious about the agreement and has argued instead that Iran should be taken to the United Nations security council and condemned for violating earlier undertakings to curb its nuclear research.
The UN's international ato-mic energy agency issued a report this week concluding that "all the declared nuclear material in Iran has been accounted for", while its director, Mohamed ElBaradei, could not rule out the possibility that Iran was pursuing a clandestine enrichment programme.
But Joseph Cirincione, a proliferation expert at the Carnegie Endowment for International Peace, said: "The US scenario was to bring the Iranians to the security council. The European-Iranian deal killed any chance of that. This may be part of a counter-attack to derail the European deal without overtly opposing it."

WASHINGTON - Outgoing US Secretary of State Colin Powell's announcement earlier this week that Iran could be developing nuclear-capable missiles was based on an "unvetted, single source," The Washington Post said.
The intelligence, which two US officials said had not been verified, could be significant if true but an embarrassment if not, reminiscent of Powell's February 2003 UN speech about Iraq's alleged weapons of mass destruction, which was based on dubious intelligence and which so far has proved untrue.
The officials told the daily the intelligence was stamped "No Foreign," meaning it was not to be shared even with US allies, although they said US President George W. Bush shared portions of it with British Prime Minister, Tony Blair, last week.
Powell, in Santiago for an APEC summit this weekend, said Wednesday that he had "seen some information that would suggest" that Iran was seeking to adapt its missiles to carry nuclear warheads -- they have "been actively working on delivery systems," he said.
The information in Powell's comment was drawn from a "walk-in" source, who provided US intelligence with 1,000 pages of alleged Iranian drawings and technical documents, including modifications to ballistic missiles to carry nuclear weapons, one official with access to the material told the daily.
The officials, who asked not to be identified but agreed to talk with the daily about information already disclosed by Powell, said the source was not previously known to US intelligence.
They said the Central Intelligence Agency remained unsure about the authenticity of the documents and how they came into the informant's posession.
The officials did not know the identity of the source or whether he was connected to an Iranian exile group which made new accusations about Iran's alleged nuclear weapons ambitions in Paris on Wednesday.
They said the lack of certainty about the source had kept them from talking publicly about the information and that Powell's comments had caught them by surprise and even angered some of them.
Powell, who is to succeeded by national security adviser Condoleezza Rice during Bush's second term in office, has been described by some newspapers as the moderate, "odd man out" in a hawkish Bush administration and has often been in hot water for his comments.
The New York Times quoted other unidentified sources as saying that the US government, to assuage concerns over Iran, told some European diplomats that Powell had misspoken in releasing information that had not been verified.
Iran on Sunday agreed with the European Union's three biggest powers -- Britain, France and Germany -- to freeze uranium enrichment-related activities to ease fears its fuel cycle work could be diverted to make an atomic bomb.
The Vienna-based International Atomic Energy Agency, the UN atomic watchdog, announced Monday that Iran had pledged to suspend activities related to uranium enrichment by November 22 pending a longer-term accord based on EU incentives.
By Jackie Spinner
Washington Post Staff Writer
Friday, November 19, 2004; Page A18
U.S. Troops Find Ammunition, Written Orders in House Used by Zarqawi's Network
NEAR FALLUJAH, Iraq, Nov. 18 -- U.S. soldiers discovered a house in southern Fallujah on Thursday believed by U.S. military officials to be a main headquarters for the network of the Jordanian guerrilla leader Abu Musab Zarqawi, whose group has claimed responsibility for numerous bombings, kidnappings and beheadings across Iraq.
A black and white mural painted on a wall in the house, similar to banners shown in videos that have depicted the beheadings of foreign hostages, indicated that the house belonged to an "al Qaeda organization." Zarqawi has declared his allegiance to al Qaeda leader Osama bin Laden, and his group, initially called Monotheism and Jihad, recently adopted the name al Qaeda in Iraq.
In the house, the soldiers found documents that translators described as letters written by Zarqawi to his lieutenants, medical supplies from the U.S. Agency for International Development and boxes of ammunition from the Chinese and Jordanian armies. [...]
Military officials said it was unclear when, if ever, Zarqawi had been in the house discovered Thursday in Fallujah's southern neighborhood of Shuhada. A U.S. intelligence source said Zarqawi apparently did not use Fallujah as his base of operations, and none of the leaders of the principal insurgent groups based in Fallujah -- Zarqawi, Abdullah Janabi and Omar Hadid -- were known to have been apprehended during the U.S. offensive there. Janabi had said he and Hadid remained inside Fallujah, and U.S. military officials suggested that Zarqawi might be in the northern city of Mosul. [...]
'The inferno ... is what is already here, the inferno where we live every day, that we form by being together. There are two ways to escape suffering it. The first is easy for many: Accept the inferno and become such a part of it that you can no longer see it. The second is risky and demands constant vigilance and apprehension: Seek and learn to recognize who and what, in the midst of the inferno, are not inferno, then make them endure, give them space." -- Italo Calvino, "Invisible Cities."
There is of course no space, nowhere to move or breathe in the sealed chamber of the American Infoglomerate -- the vast entanglement of corporate media and government propaganda that smothers the body politic with hysterical outpourings of diversion, drivel and deadening white noise. Here, events occur in a total vacuum: They have no history, no context, no consequences. Stripped of the heft and scope of reality, they can easily be molded and distorted to fit the prevailing political and business agendas. Amnesia, ignorance, confusion and fear are left to rule the day: excellent fuel for the stokers of the inferno, who use the heat to work their alchemical magic -- transforming human blood into gold.
"There are more and more dead bodies on the streets and the stench is unbearable. Smoke is everywhere. It's hard to know how much people outside Fallujah are aware of what is going on here. There are dead women and children lying on the streets. People are getting weaker from hunger. Many are dying from their injuries because there is no medical help left in the city whatsoever. Some families have started burying their dead in their gardens."
This was a voice from the depths of the inferno: Fadhil Badrani, reporter for the BBC and Reuters, trapped in the iron encirclement along with tens of thousands of civilians. It was a rare breath of truth. The reality of a major city being ground into rubble was meant to be obscured by the Infoglomerate's wall of noise: murder trials, state visits, Cabinet shuffles, celebrity weddings -- and, above all, the reports of "embedded" journalists shaping the "narrative" into its proper form: a magnificent feat of arms carried out with surgical precision against an enemy openly identified by American commanders as "Satan," The Associated Press reports.
One of the first moves in this magnificent feat was the destruction and capture of medical centers. Twenty doctors -- and their patients, including women and children -- were killed in an airstrike on one major clinic, the UN Information Service reports, while the city's main hospital was seized in the early hours of the ground assault. Why? Because these places of healing could be used as "propaganda centers," the Pentagon's "information warfare" specialists told The New York Times. Unlike the first attack on Fallujah last spring, there was to be no unseemly footage of gutted children bleeding to death on hospital beds. This time -- except for NBC's brief, heavily edited, quickly buried clip of the usual lone "bad apple" shooting a wounded Iraqi prisoner -- the visuals were rigorously scrubbed.
So while Americans saw stories of rugged "Marlboro Men" winning the day against Satan, they were spared shots of engineers cutting off water and electricity to the city -- a flagrant war crime under the Geneva Conventions, as CounterPunch notes, but standard practice throughout the occupation. Nor did pictures of attack helicopters gunning down civilians trying to escape across the Euphrates River make the television news, despite the eyewitness account of an AP journalist. Nor were tender American sensibilities subjected to the sight of phosphorous shells bathing enemy fighters -- and nearby civilians -- with unquenchable chemical fire, literally melting their skin, as The Washington Post reports. Nor did they see the fetus being blown out of the body of Artica Salim when her home was bombed during the "softening-up attacks" that raged relentlessly -- and unnoticed -- at the close of George W. Bush's presidential campaign, Scotland's Sunday Herald reports.
What they saw instead were two loudly devout Christians, Bush and Tony Blair, clasping hands and proclaiming that Artica Salim had been torn to shreds in order to fight terrorism -- specifically, the terrorism of Jordanian thug Abu Musab al-Zarqawi. The city's alleged refusal to turn over Zarqawi was the ostensible reason for the attack. Yet halfway through the assault, with dead civilian bodies already stinking in the streets, coalition commanders finally admitted the truth: Zarqawi wasn't in Fallujah, and hadn't been there for weeks, perhaps months.
But then, Zarqawi leads a peculiarly charmed life. Three times before the war, U.S. forces were set to kill him and destroy his organization. It wasn't that difficult; after all, he was operating in Kurdish-held Iraqi territory, where the U.S. military had free rein. Yet each time, Bush called off the strike, The Wall Street Journal reports. He needed Zarqawi for his pre-war propaganda, so he could point to an "al-Qaida ally in Iraq" -- even though Zarqawi was on Bush's Iraqi turf, not Saddam Hussein's. And Bush still needs Zarqawi, or someone like him -- a killer whose lurid malefactions obscure the even larger crime that set all these atrocities in motion: an unprovoked aggressive war based on lies, whose only goal is the imposition of a regime that will enrich Bush's cronies while advancing American dominance of the world's resources.
Bush and Zarqawi are mirror-image enemies: foreign terrorists breaking into Iraq to spread indiscriminate death and ruin in pursuit of their brutal visions. Everywhere they go, everything they touch, everyone they draw to their cause becomes inferno.
When a nation's identity, existence and dignity is put at risk, the sacrifice required is far more than the lives of a group of fighters, and that is why Falluja has chosen to carry the flag of resistance in Iraq, in the clear knowledge it may be wiped out.
Fallujans and Iraqis have witnessed the boots of US marines stepping on the heads of Iraqi prisoners, not to frighten them but to tell Iraqis and the rest of the world that they owe the superpower obedience and gratitude.

The fighters in Falluja are fully conscious of the balance of power, they know only too well that one bomb from their enemy's arsenal is enough to render their beautiful city a ruin.
But the inhabitants of this great city wanted to send a message to decision makers in the US that coexisting with the occupiers is not possible.
They wanted to tell US officials that it is easier for Fallujans to sacrifice their lives than to shake hands with occupiers; it is easier for them to see their houses razed to the ground than see an occupying soldier enjoy them.
This clear message has been delivered by the people and fighters of Falluja. The occupiers must understand it or the ghost of Falluja will chase them everywhere in Iraq, and they will end up with two options:
Stubbornly remain in Iraq, losing their credibility and wasting more resources which could result in a worldwide alliance against them to bring such a prodigal power - the US - to heel, or leave Iraq.
If they leave, Falluja would have paid the price of liberating the nation and saving the world from a potential danger. "The wide-scale resistance operations in Iraq prove the issue can no longer be consigned to a 'restive city' or 'rebellious region' - it is obviously a popular uprising by people refusing military occupation of their homeland"
Crucially, the US should not get the impression that it has performed a successful pre-emptive strike.
The Iraqi resistance is fully cognizant of the nature of the fight, and appears to be acting according to a carefully crafted plan.
The indications coming from Falluja point to the fact the resistance is continuing, which will prevent the US from enjoying the taste of success in Falluja.
The Iraqi resistance realises that it is very dangerous if the US administration thinks its excessive use of power is achieving its goals.
This can be seen throughout the mounting resistance operations across the country from Talafar in the north to al-Qaem in the west and Buhruz in the east.
Last week, Iraq's third largest city, Mosul, the capital of al-Anbar governorate (Iraq's largest governorate), Ramadi, and vital positions in Baghdad fell to the Iraqi resistance. What does that tell us?
It shows that resistance in Iraq is Iraqi, and not dominated by "foreign fighters" or the Abu Musab al-Zarqawi group as the US had claimed before the strike on Falluja.
A group of non-Iraqi fighters crossing the borders to fight the US in Iraq for whatever reason cannot achieve that, and the US is fully aware of that from a military point of view.
The widespread resistance operations in Iraq prove the issue can no longer be consigned to a "restive city" or "rebellious region" - it is obviously a popular uprising by people refusing military occupation of their homeland.
This gives us confidence that the blood of our brothers in Falluja has not been shed in vain. Rather, it is the price paid for a noble aim: The liberation of Iraq.
Dr al-Kubaisi represents Iraq's Association of Muslim Scholars outside the country. He is a university professor in Islamic Sharia. He was born and lived in Falluja until before the invasion of Iraq. This article, written exclusively for Aljazeera.net, was translated from Arabic
All true Muslims were saddened and angered on Tuesday after they heard the unconfirmed news reports saying that Margaret Hassan had been killed in Iraq. Many reacted by saying, "This is not Islam."
Mrs. Hassan, who was the director of the Baghdad office of the relief organization Care International, was kidnapped on October 19 in Baghdad. She was born in Ireland, but moved to Iraq over 30 years ago after marrying an Iraqi citizen.
No group has claimed responsibility for the act and the killers never accused her of any crime.
Resistance to occupation is legitimate and acceptable according to Islamic law (sharia) and international law, but those codes also include rules of engagement for resistance fighters.
Killing civilians is haram (forbidden) in Islam. One does not have to consult Islamic scholars to learn this. Indeed, every Muslim child knows it.
It is odd that these people who claim that they want to establish a state based on Islamic law would so brazenly flout the sharia. Their actions tarnish the image of Islam, leading one to conclude that something else must be going on.
The recent wave of kidnappings and murders of civilians in Iraq actually harms the cause of Islam. These actions set back efforts to end the occupation of Iraq.
Those who seek to prolong the occupation of Iraq and prevent or delay the establishment of a democratic government in that country benefit from these acts.
Certain Western governments and corporations do not want to see a stable and democratic Iraq. Rather, they are taking advantage of the recent terrorist acts to implement their policy of control through managed chaos. If things settle down in Iraq, stability could spread through the region, thwarting the managed chaos strategy of the enemies of Islam. Who are these people that are carrying out acts of violence against civilians?
According to one theory, they have been hired by the CIA and other intelligence agencies to destabilize the region and promote a clash of civilizations in order to promote the interests of Western governments and corporations.
Others say they are only hapless fools with the wrong interpretation of Islam who are being manipulated by foreign intelligence agencies.
They could also be misguided Iraqi nationalists being used by the enemies of Islam.
Whatever the case may be, they are working against Islam through their actions.
In light of recent developments in Iraq, Afghanistan, and other parts of the Islamic world, Muslims must stay true to the tenets of the faith and remain alert to avoid falling into the traps of the enemies of Islam.
Washington has exaggerated the number of foreign fighters in Iraq in order to justify the recent assault on Falluja, an official Syrian daily said.
"The question of foreign fighters crossing Iraqi [borders] has been exaggerated, given that only 24 of the 1000 insurgents captured in Falluja are foreign," al-Thawra said on Thursday.
A massive US-led assault on Falluja began 10 days ago with the aim of wresting control of the city from alleged foreign fighters.
The US say the fighters are led by Jordanian-born fugitive Abu Musab al-Zarqawi and other anti-US fighters.
Washington has repeatedly accused Syria and Iran of allowing
foreign fighters to cross their borders with Iraq to join the Falluja resistance.
Revised figures
However, of the more than 1000 men between the ages of 15 and 55 who were captured in intense fighting in Falluja last week, just 15 are confirmed foreign fighters, General George Casey, the top US ground commander in Iraq, said on Monday.
The overwhelming majority of anti-US fighters, several senior commanders said, are drawn from tens of thousands of former government employees whose sympathies lie with Saddam Hussein, unemployed "criminals" who find work laying roadside bombs, and Iraqi "religious extremists".
Also on Monday, Iraqi Interim Prime Minister Iyad Allawi acknowledged that anti-US fighters were largely made up of his countrymen.
But he continued to assert that foreign fighters had often been responsible for car bombings and other spectacular attacks that he said were designed to derail elections scheduled for January.
Falluja 'destruction'
For its part, the Syrian daily warned "the destruction of Falluja is a message sent to other Iraqi cities, threatening them with the same fate if they rebel against the [American] occupation and hinder plans made for the Americanisation of Iraq".
The United States must "prove that al-Zarqawi is not a ghost who serves to cover the intentions of the American invasion, as with the question of weapons of mass destruction which was exaggerated in order to launch the Iraq war" in March 2003.
Washington slapped unilateral sanctions on Damascus in May, claiming it was supporting terrorism and seeking to develop weapons of mass destruction, charges denied by Syria.
In September, Syria undertook to tighten its 600km border with Iraq, which was closed as part of a state of emergency declared in Iraq on 7 November.
The Syrian rebuke comes after US officials admitted only about 5% of fighters recently captured in Falluja were of foreign origin.
Amid a spike in violence in Iraqi cities coinciding with the Fallujah offensive, the US military is now planning to boost combat forces to secure the country for elections in January.
The US is likely to expand the force by thousands of GIs in coming weeks by delaying the departure of more experienced units from Iraq as fresh troops rotate in, military officials say.
The overlap would create a temporary surge in American forces - which now number 141,000 in Iraq - to cope with an expected wave of insurgent attacks aimed at disrupting the polling. More US troops are required as Iraqi security forces remain highly vulnerable to attacks and intimidation. This was underscored by a rash of insurgent strikes on police stations in Mosul, Baqubah, and other cities in the past week, when attacks nationwide rose to 50 percent higher than the average in recent months.
Some US military officials have long argued that the United States cannot win the war in Iraq without committing tens of thousands more troops. Others contend that more troops would simply present more targets, and the US military should scale back and let Iraqis contend with much of the violence.
In reality, the US cannot substantially increase ground forces in Iraq for the long term without accepting risk in other parts of the world or making Iraq tours longer or closer together - a step sure to lower morale. "I'm committed to providing the troops that are requested, but I can't promise more than I've got," the Army chief of staff, Gen. Peter Schoomaker, told a Congressional hearing Wednesday in which military service chiefs detailed soaring demands on manpower and equipment.
"The demand on the force has increased exponentially," the Marine Corps commandant, Gen. Michael Hagee, told the House Armed Services Committee, saying Marines now spend about twice as much time deployed as two years ago.
Decisions are expected soon on extending specific units in Iraq, and on the possibility of deploying others early from bases in the US, according to senior military officials. In October, the military ordered some 6,500 troops to delay their departure from Iraq.
"There is ample opportunity" to increase troop levels by overlapping new arrivals with others whose tours would be extended as large units of 20,000 to 30,000 troops rotate, says a senior US military official in Baghdad. But a larger increase could run into constraints - the current limits of basing and support services.
The string of US-led military offensives on insurgent-held cities across Iraq since August has underscored the necessity for more American troops as well as elite Iraqi commando units. They're needed to step in for struggling local Iraqi security forces that are frequently unwilling or unable to fight off insurgents who threaten them and their families. [...]
CRAWFORD, Texas (Reuters) - Many of President Bush's assertions about progress in Iraq -- from police training and reconstruction to preparations for January elections -- are in dispute, according to internal Pentagon documents, lawmakers and key congressional aides on Sunday.
Bush used the visit last week by interim Iraqi Prime Minister Iyad Allawi to make the case that "steady progress" is being made in Iraq to counter warnings by his Democratic presidential rival, Sen. John Kerry, that the situation in reality is deteriorating.
Bush touted preparations for national elections in January, saying Iraq's electoral commission is up and running and told Americans on Saturday that "United Nations electoral advisers are on the ground in Iraq."
He said nearly 100,000 "fully trained and equipped" Iraqi soldiers, police officers and other security personnel are already at work, and that would rise to 125,000 by the end of this year.
And he promised more than $9 billion will be spent on reconstruction contracts in Iraq over the next several months.
But many of these assertions have met with skepticism from key lawmakers, congressional aides and experts, and Pentagon documents, given to lawmakers and obtained by Reuters, paint a more complicated picture.
TROOP, POLICE TRAINING
The documents show that of the nearly 90,000 currently in the police force, only 8,169 have had the full eight-week academy training. Another 46,176 are listed as "untrained," and it will be July 2006 before the administration reaches its new goal of a 135,000-strong, fully trained police force.
Six Army battalions have had "initial training," while 57 National Guard battalions, 896 soldiers in each, are still being recruited or "awaiting equipment." Just eight Guard battalions have reached "initial (operating) capability," and the Pentagon acknowledged the Guard's performance has been "uneven."
Training has yet to begin for the 4,800-man civil intervention force, which will help counter a deadly insurgency. And none of the 18,000 border enforcement guards have received any centralized training to date, despite earlier claims they had, according to Democrats on the U.S. House of Representatives Appropriations Committee.
They estimated that 22,700 Iraqi personnel have received enough basic training to make them "minimally effective at their tasks," in contrast to the 100,000 figure cited by Bush.
"Let me tell you exactly what the story is. They're saying they're trying to train them, yet they have not trained," Sen. Joseph Biden, the ranking Democrat on the U.S. Senate Foreign Relations Committee, said on CNN.
The White House defended its figures, and a senior administration official defined "fully trained" as having gone through "initial basic operations training." Gen. John Abizaid, head of U.S. Central Command that covers Iraq, told NBC's "Meet the Press" that the number of trained Iraqi forces "will continue to grow."
Comment: Did you catch that? To the White House, "fully trained" means that an individual has passed basic training. The other 87% aren't even "minimally effective" at their jobs. But no matter, because they do know how to kill people, and that seems to be what is really important...
On CBS "Face the Nation," Republican Sen. Lindsey Graham of South Carolina said Bush needed to deploy more troops to secure areas of Iraq before the elections.
"We are making progress, but we need to adjust," Graham said.
ELECTIONS, RECONSTRUCTION DISPUTED
The status of election planning in Iraq is also in question. Of the $232 million in Iraqi funds set aside for the Iraqi electoral commission, it has received a mere $7 million, according to House Appropriations Committee staff.
While Bush said the commission has already hired personnel and begun setting election procedures, congressional aides said preparations in other areas were behind schedule.
According to a one-page election planning "time line," registration materials are supposed to be distributed in early October and initial voter lists to go out by the end of October, which is during the holy month of Ramadan.
So far, the United Nations has been reluctant to send staff back into the battle zone. It only has 30 to 35 people now in Baghdad, no more than eight working on the elections.
"The framework for it (free and fair elections) hasn't even been set up. The voter registration lists aren't set. There have to be hundreds of polling places, hundreds of trained monitors and poll watchers. None of that has happened," Madeleine Albright, former Secretary of State for President Bill Clinton, a Democrat, told ABC's "This Week."
With the violence expected to intensify in the run-up to the elections, congressional experts were also skeptical $9 billion could be spent on reconstruction projects within several months, as Bush asserted.
A top Republican aide briefed by the administration said, "at best," the $9 billion would be disbursed by late 2005 or early 2006. A top Democratic aide called Bush's projections "laughable."
UNITED NATIONS, Nov. 18 (Xinhuanet) -- With its opium cultivation estimated to skyrocket more than two-thirds in 2004, Afghanistan is slipping back to a "narco-state", the United Nations warned in a report released on Thursday.
Opium cultivation in Afghanistan has increased by 64 percent this year compared to 2003, with 131,000 hectares dedicated to poppy farming, according to the Afghanistan Opium Survey 2004. Despite bad weather and disease, the country produced a total of 4,200 tons of opium in 2004.
The cultivation has spread to all of Afghanistan's 32 provincesand is valued at 2.8 billion dollars, equivalent to more than 60 percent of the country's 2003 gross domestic product, the survey said. [...]
A rights group has criticised some US media organisations for allowing racist and hate-filled speech during its coverage of Palestinian leader Yasir Arafat's death.
The American-Arab Anti-Discrimination Committee (ADC) said it was deeply concerned with "the alarming hostility expressed by media commentators towards the Palestinian people in the wake of the death of Palestinian leader Yasir Arafat", a statement said.
The ADC said US networks MSNBC and CNN both broadcast hostile commentary regarding Palestinians.
Don Imus, of the Imus in the Morning programme aired on weekends on MSNBC, referred to Arafat as a "rat" and called him "stinky" with "beady-eyes". Imus also said that "all Palestinians look like him".
The racist comments continued with one of his guests who described the Palestinians attending the funeral as "animals" and joked about their hygiene.
"They're dropping soap from the helicopters," the guest laughed.
Good riddance Arafat
Also on MSNBC, Joe Scarborough, presenter of Scarborough Country, began his programme by declaring: "Some are calling Yasir Arafat's passing a tragedy. He's actually the father of modern terrorism. Good riddance.
"We should be seeking and working towards a just and lasting peace for the Israelis and the Palestinians instead of engaging in hateful rhetoric which dehumanises a people and affects perception of television viewers"
ADC statement
"This was, after all, the man who invented modern terrorism in the Middle East and by extension was the godfather of September 11."
Among the guests on the show was the Palestinian Authority representative to the United States, Hasan Abd al-Rahman, who while attempting to express his view, was interrupted by shouts of "where's the money?" by Scarborough in reference to international aid.
The ADC also said that CNN was guilty of one-sided, hostile comments.
Violations
"Plans call currently for Yasir Arafat to be buried in his compound in Ram Allah, which will eventually be turned into some kind of shrine. Maybe they'll put a sign out front for the Palestinian people, that reads: 'Here lays the body of the thief who robbed you blind'," said Jack Cafferty on CNN's morning programme, American Morning.
"Comments such as the ones listed can only be regarded as an overt incitement to ethnic hatred of the Palestinians," the ADC said in a statement.
"Surely the denigration of an ethnic group, a people who have been living under an ongoing 37-year Israeli military occupation, constitutes a violation of any system of journalistic standards.
"We should be seeking and working towards a just and lasting peace for the Israelis and the Palestinians instead of engaging in hateful rhetoric which dehumanises a people and affects perception of television viewers.
"We call on all members of the media to be objective in their reporting and commentary," the statement added.
BECAUSE of globalisation the distance between decision-makers and those who endure the effects of those decisions has never been so great (1). Gatherings such as the World Social Forum allow local activist movements to reduce that distance and get to know their counterparts from wealthier countries. When the first private dam was built, at Maheshawar, links between the Narmada Bachao Andolan, the organisation Urgewald (Germany), the Berne Declaration (Switzerland) and the International Rivers Network (Berkeley, US) made it possible to divert many banks and international companies from the project. That would not have been possible without solid local resistance and international support to allow the local voice to be heard globally, which led to investors withdrawing from the project.
One problem faced by mass movements is the NGO-isation of resistance. It will be easy to twist what I say into an indictment of all NGOs, but that would be false. There are NGOs doing valuable work; there are also fake NGOs set up either to siphon off grant money or as tax dodges. But it's important to consider the NGO phenomenon in a broader political context.In India the funded NGO boom began in the late 1980s and 1990s, coinciding with the opening of India's markets to neoliberalism.
At the time the state, in keeping with the requirements of structural adjustment, was withdrawing funding from rural development, agriculture, energy, transport and public health.
As the state abdicated its traditional role, NGOs moved in to work in these areas. But their available funds are a minute fraction of the cut in public spending. Most wealthy NGOs are financed and patronised by aid and development agencies, funded by western governments, the World Bank, the United Nations and multinational corporations. Though they may not be the same agencies, they are certainly part of the same political formation that oversees the neoliberal project and demands the slash in government spending.
Why should these agencies fund NGOs? Could it be missionary zeal? Guilt? It's more than that. NGOs give the impression that they are filling a vacuum created by a retreating state. And they are, but in a materially inconsequential way. Their real contribution is that they defuse political anger and dole out as aid or benevolence what people ought to have by right. NGOs alter the public psyche. They turn people into dependent victims and blunt political resistance. NGOs form a buffer between the sarkar and public (2). Between empire and its subjects. They have become the arbitrators, the interpreters, the facilitators.
In the long run NGOs are accountable to their funders, not to the people they work among. They're what botanists would call an indicator species. The greater the devastation caused by neoliberalism, the greater the outbreak of NGOs. Nothing illustrates this more poignantly than the phenomenon of the US preparing to invade a country while simultaneously readying NGOs to clean up the resultant devastation.
To ensure their funding is not jeopardised and that the governments of the countries they work in will allow them to function, NGOs have to present themselves in a shallow framework, more or less shorn of a political or historical context (an inconvenient historical or political context anyway). Apolitical - therefore extremely political - reports of distress from poor countries and war zones eventually make the (dark) people of those (dark) countries seem like pathological victims. Another malnourished Indian, starving Ethiopian, Afghan refugee camp, maimed Sudanese in need of the white man's help. They unwittingly reinforce racist stereotypes and reaffirm the achievements, the comforts and the compassion - the tough love - of western civilisation. They're the secular missionaries of the modern world.
Eventually, on a smaller scale, but more insidiously, the capital available to NGOs plays the same role in alternative politics as the speculative capital that flows in and out of the economies of poor countries. It begins to dictate the agenda. It turns confrontation into negotiation. It depoliticises resistance. It interferes with local peoples' movements that have traditionally been self-reliant. NGOs have funds to employ local people who could be activists in resistance movements, but instead feel they are doing some immediate, creative good while earning a living. Real political resistance offers no such short cuts.

TEHRAN When I received the Nobel Peace Prize in 2003, Iranians and Muslims around the world hoped that the prevailing and unfair image of Muslims as terrorists would be discarded. We believed that the prize would encourage a positive, forward-looking understanding of Islam. We hoped that our belief in an interpretation of Islam that is in harmony with democracy, equality, religious freedom and freedom of speech would reach a wider audience, particularly in the West.
For many years now, I have wanted to write my memoir - a book that would help correct Western stereotypes of Islam, especially the image of Muslim women as docile, forlorn creatures. Sixty-three percent of Iran's university students and 43 percent of its salaried workers are women.
I have wanted to tell the story of how women in Islamic countries, even one run by a theocratic regime as in Iran, can be active politically and professionally. It is my impression, based on the conversations I have had during my travels in the United States and Europe, that such a book would be a welcome addition to the debate about Islam and the West.
So I was surprised and angered when I learned that regulations in the United States make it nearly impossible for me to write a book for Americans. Despite federal laws that say that American trade embargoes may not restrict the free flow of information, the Treasury Department's Office of Foreign Assets Control continues to regulate the import of books from Iran, Cuba and other countries.
In order to skirt the laws protecting the flow of information, the government prohibits publishing "materials not fully created and in existence." Therefore, I could publish my memoir in the United States, but it would be illegal for an American literary agent, publisher, editor or translator to help me.
Iranians and other Muslims have long placed great value on the power of the written word. My parents taught my siblings and me that ideas on the page can be put into action. My husband and I have passed these values to our daughters.
Iran is bursting with young, educated and dynamic people who are eager to communicate with the American public. Many of our university students and scholars have tried to publish their papers in leading American journals, but they have been turned away out of fear of the Treasury Department's regulations.
An American scientific journal, for instance, recently declined to run a paper on the human and economic consequences of the catastrophic earthquake last year in Bam, Iran, because Iranian scientists helped write it and therefore the journal would have to obtain a license to publish it. (Newspapers are exempt from some of these requirements.)
Since 1979, when I was removed from the judiciary after clerics ruled that women were too "emotional" to be judges, I have been defending women, children and human rights advocates as an independent lawyer. I learned, sometimes in the face of tragedy, that the written word is often the most powerful - and only - tool that we have to protect those who are powerless.
Many of my cases have placed me in opposition to hard-liners in our government. I have been harassed, threatened and jailed for defending human rights and pursuing justice for victims of violence, most recently when I led the legal team representing the family of Zahra Kazemi, an Iranian-Canadian photojournalist who was killed in July 2003 while in detention in Tehran.
I cannot publish my memoir in Iran. The book would either be banned altogether or censored to such an extent that it would be rendered useless. Publishing my book in the United States would involve risk and repercussions for me back in Iran. I believe, however, that the message of the book is so important that I will happily accept the risk and its possible consequences.
If even people like me - those who advocate peace and dialogue - are denied the right to publish their books in the United States with the assistance of Americans, then people will seriously question the view of the United States as a country that advocates democracy and freedom everywhere. What is the difference between the censorship in Iran and this censorship in the United States? Is it not better to encourage a dialogue between Iranians and the American public?
This is why I filed a lawsuit against the Treasury Department on Oct. 26, joining one filed in September by several American organizations representing publishers, editors and translators. We seek to overturn the regulations on what Americans can and cannot read in the United States.
Human rights, including freedom to read whatever one wishes, are universal values that transcend national boundaries. Therefore, just as I take on court cases in Tehran to defend others' rights, so must I follow my conscience and take on a lawsuit in the United States to defend my own rights and the rights of Americans.
BAGHDAD (AP) - U.S. troops sweeping through Fallujah on Thursday said they believe they have found the suspected command centre of the insurgent group headed by Jordanian terrorist Abu Musab al-Zarqawi.

In video shot by an embedded CNN cameraman, soldiers walked through an imposing building with concrete columns and with a large sign in Arabic on the wall reading "Al Qaida Organization" and "There is no God but Allah and Muhammad is his messenger."

Inside the building, U.S. soldiers found documents, old computers, notebooks, photographs and copies of the Qur'an. There also were two letters inside the house, one from al-Zarqawi giving instructions to two of his lieutenants in the region and another seeking money and help from the terrorist leader.

Al-Zarqawi last month renamed his group al-Qaida in Iraq, and his followers have been blamed for a number of deadly bombings and beheadings of foreign hostages, including three Americans and a Briton. The United States has offered a $25 million US reward for his capture or killing, the same amount as for Osama bin Laden.

The senior U.S. marine commander in Iraq cautioned that the discovery by soldiers in Fallujah was still being investigated.

"I cannot stand here and tell you that we found the command and control house or building where Zarqawi went ahead and orchestrated and dealt his (car bombs) ... and the other death and destruction that he has spread throughout the country of Iraq," Lt.-Gen. John Sattler told reporters at the Pentagon in a video teleconference from Fallujah. "We will continue to look for that."
According to Nic Levis, east coast director of 911truth.org, "David Ray Griffin has received confirmation that Kevin Ryan, site manager of the Environmental Health Laboratories (Underwriters Laboratories), was fired today by the parent company, Underwriters Laboratories, apparently for writing a letter questioning certain common theories of the Twin Towers collapses to the leader of the U.S. government NIST team researching the World Trade Center events..."
911truth.org, who followed up on a story by Emanuel Sfernos/Bill Douglas (911Visibility.org), is "working to get statements from the parties involved and in developing this story and a possible response..."
'Something went awry with electronic voting in Florida,' says the lead researcher
(COMPUTERWORLD) - Researchers at the University of California, Berkeley, said today that they have uncovered statistical irregularities associated with electronic voting machines in three Florida counties that may have given President George W. Bush 130,000 or more excess votes. The researchers are now calling on state and federal authorities to look into the problems.
The study, "The Effect of Electronic Voting Machines on Change in Support for Bush in the 2004 Florida Elections," was conducted by doctoral students and faculty from the university's sociology department and led by sociology professor Michael Hout.
Hout is an expert on statistical methods at the Berkeley Survey Research Center and a member of the National Academy of Sciences.
According to the study, counties with electronic voting machines were significantly more likely to show increases in support for Bush between 2000 and 2004 compared to counties with paper ballots or optical scan equipment. This change cannot be explained by differences between counties in income, number of voters, change in voter turnout, or size of the Hispanic/Latino population, said Hout.
In Broward County, for example, Bush appears to have received approximately 72,000 excess votes, Hout said, adding that the research team is 99.9% sure that these effects are not attributable to chance. The other two counties that experienced unexplained statistical discrepancies in the vote are Miami-Dade and Palm Beach. The three counties revealed the most significant irregularities and were the most heavily Democratic counties in the state. Smaller counties that showed strong support for Bush didn't produce any statistical anomalies, Hout said.
"For the sake of all future elections involving e-voting systems, someone must investigate and explain the statistical anomaly we found in Florida," Hout said at a news conference today.
The researchers said they used a widely accepted method of study known as Multiple-Regression Analysis. It is a statistical technique widely used in the social and physical sciences to distinguish the individual effects of many variables, which in this case included number of voters, median income, Hispanic population, change in voter turnout between 2000 and 2004, support for President Bush in the 2000 election and support for Republican candidate Bob Dole in 1996.
"No matter how many factors and variables we took into consideration, the significant correlation in the votes for President Bush and electronic voting cannot be explained," said Hout. "The study shows that a county's use of electronic voting resulted in a disproportionate increase in votes for President Bush. There is just a trivial probability of evidence like this appearing in a population where the true difference is zero -- less than one in a thousand chances."
Hout, who describes himself as a nontechnical statistical researcher who has long been a skeptic of the criticisms levied against electronic voting machines, said he's "always taken a show-me approach to the theories of problems [with e-voting systems]." But when he saw the results of this study, "that's when I converted from skeptic [to believer]. I have concluded that something went awry with electronic voting in Florida."
The researchers also studied electronic voting results in Ohio, which Bush also won, but found no problems there, said Hout.
In an effort to explain what might account for the statistical irregularities related to counties that used touch-screen e-voting systems instead of optical scanning systems, Hout said there could be embedded software glitches or other potential hardware problems as were reported on election day in the press.
"We have no political ax to grind," said Hout. "We're interesting in leaving no vote behind."
The Peter Principle: In a hierarchy, an employee tends to rise to his/her level of incompetence and remain there.
Clearly, the Peter Principle does not apply in the Bush Administration.
The more spectacular the incompetence, the more spectacular the climb. A National Security Advisor who readily admits to not reading intelligence briefings, who failed to notice reports crossing her desk warning that Al Qaeda wanted to use aircraft as weapons, etc., is rewarded with greater and more significant opportunities to fail disastrously.
I hope someone more clever than I will try to capture the principle that operates in Bush World.
Here's my attempt:
The Condoleezza Corollary: An individual tends to advance so long as they place their personal loyalty to the President above the loyalty they owe to their country.
Albert Clark, NY
As White House Counsel, Alberto Gonzales originated, authorized, approved, and aided and abetted grave breaches of the Third and Fourth Geneva Conventions of 1949 (e.g., torture and Gitmo kangaroo courts), which are serious war crimes. In other words, Gonzales is a prima facie war criminal. He must be prosecuted under the Geneva Conventions and the US War Crimes Act.
For example, article 129 of the Third Geneva Convention on Prisoners of War provides in relevant part with respect to prima facie U.S. war criminals such as Gonzales: "Each High Contracting Party shall be under the obligation to search for persons alleged to have committed, or to have ordered to be committed, such graves breaches, and shall bring such persons, regardless of their nationality, before its own courts."
To the same effect is article 146 of the Fourth Geneva Convention protecting Civilians in wartime. This obligation to prosecute Gonzales applies to every High Contracting Party to the Geneva Conventions, which means almost every state in the world, including the United States of America--still "the land of the free, and the home of the brave" despite incumbent US Attorney General John Ashcroft, another prima facie war criminal. And there is no statute of limitations for the commission of such serious war crimes. No wonder the Bush Jr administration has done everything humanly possible to sabotage the International Criminal Court.
The same conclusions can be reached by the application of the Pentagon's own U.S. Department of the Army Field Manual 27-10, The Law of Land Warfare, which, by its own terms, also applies to civilian government officials such as Gonzales involved in ordering or aiding and abetting or conspiring to commit war crimes
Despite the pusillanimous predilections of Senator Leahy, the U.S. Senate must reject his nomination. As a prima facie war criminal, Gonzales is not fit to be Attorney General of the United States of America. Should Gonzales travel around the world in that capacity, then human rights lawyers around the world will attempt to get him prosecuted wherever he might go along the lines of what they did to General Pinochet in London. Like pirates, war criminals are "hostes humani generis"--the enemies of all humankind. A fitting description for Bush Jr and his gang of war criminals.
Francis A. Boyle, Professor of Law, University of Illinois, is author of Foundations of World Order, Duke University Press, The Criminality of Nuclear Deterrence, and Palestine, Palestinians and International Law, by Clarity Press. He can be reached at: FBOYLE@LAW.UIUC.EDU
Last week, President Bush nominated Alberto Gonzales to replace John Ashcroft as attorney general of the United States. Alas, how short our memories are regarding Abu Ghraib and the ongoing travesty of justice taking place at Guantanamo prison camp – crimes that can be traced back to Gonzales' efforts to find a way around the restrictions of the Geneva Conventions.
It is less than a year ago that we recoiled at the graphic videos of prisoner abuse at Abu Ghraib by a few of our military personnel who claimed to be following orders from higher command officers. Gonzales had approved these orders.
It was Mr. Gonzales who described the Geneva Conventions governing the treatment of prisoners as "quaint" and suggested that President Bush could ignore them.
By ignoring the Geneva Conventions, we give our enemies reason to ignore them when they take prisoners from our forces, or when they kidnap civilian aid workers from other countries.
Meanwhile, the Supreme Court has ruled that the United States was out of bounds in keeping the Guantanamo prisoners incommunicado for three years, refusing to allow them to know the charges against them and denying them access to lawyers.
To this day, the authorities have only acknowledged the court rulings by having sham hearings for a few of the detainees.
Gonzales, whom we are now supposed to welcome as U.S. attorney general and whose appointment it is predicted will be easily confirmed, approved these illegal detentions without trial.
Should Mr. Gonzales be confirmed, the next four years do not bode well for civil liberties and American values.
If this is the best President Bush can offer in mending the divisions that have plagued our country, we're in for a long four years.
Jean C. Thompson,
Grand Chute
WASHINGTON - A US federal judge Thursday ordered an aircraft parts supply company in Los Angeles to pay a 500,000-dollar fine for illegally exporting military aircraft and missile parts to China, officials said.
Interaero Inc. pleaded guilty August 17 to violating the Arms Export Control Act, the Immigration and Customs Enforcement agency said in a statement.
The Westlake Village, California, company admitted to exporting more than 40,000 dollars of military aircraft and missile parts to China between June 2000 and March 2001, without the required State Department export licenses, the statement said.
"Money speaks louder than patriotism in some cases and I am disappointed that that would be the case for this company," Judge John Garrett Penn said.
Interaero is the latest of several companies caught up in an undercover investigation targeting aircraft parts suppliers selling defense articles and military parts over the Internet in violation of US export control laws, the statement said.
UNITED NATIONS - UN employees were readying to make an historic vote of no confidence in scandal-plagued Secretary General Kofi Annan, sources told AFP.
The UN staff union, in what officials said was the first vote of its kind in the more than 50-year history of the United Nations, was set to approve a resolution withdrawing its support for the embattled Annan and UN management.
Annan has been in the line of fire over a high-profile series of scandals including controversy about a UN aid programme that investigators say allowed deposed Iraqi dictator Saddam Hussein to embezzle billions of dollars.
But staffers said the trigger for the no-confidence measure was an announcement this week that Annan had pardoned the UN's top oversight official, who was facing allegations of favouritism and sexual harassment.
The union had requested a formal probe into the behaviour of the official, Dileep Nair, after employees accused him of harassing members of his staff and violating UN rules on the hiring and promotion of workers.
Top UN spokesman Fred Eckhard announced on Tuesday that Nair had been exonerated by Annan "after a thorough review" by the UN's senior official in charge of management, Catherine Bertini. [...]
OTTAWA - Prime Minister Paul Martin has thrown the member for Mississauga-Erindale out of the Liberal caucus, less than two weeks before U.S. President George W. Bush makes his first official visit to Ottawa.
Outspoken MP Carolyn Parrish effectively talked herself right out of the inner circle with her criticisms of U.S. President George W. Bush, Martin and the Liberal party itself.

In the past Parrish has called Americans "bastards." She's referred to the U.S.-led invasion of Iraq as the "coalition of idiots." And on Wednesday she was videotaped as she stomped on a doll of President Bush for the television program, This Hour Has 22 Minutes. [...]
OTTAWA - The conservative-leaning Fox News Channel will soon be coming to Canadian digital television channels.
The Canadian Radio-television and Telecommunications Commission (CRTC) approved an application Thursday to bring the Fox News Channel, one of the highest-rated news channels in the United States, onto Canadian digital airwaves.

The Canadian Cable Telecommunications Association (CCTA) applied to the broadcast regulator in April.
Canadians already have access to the main Fox network, but not the right-leaning, 24-hour news channel, with its trademarked slogan of "fair and balanced." [...]
WASHINGTON - At least five medications now sold to consumers pose such risks that their sale should be limited or stopped, said a government drug reviewer who raised safety questions earlier about the arthritis drug Vioxx.
In testimony Thursday before the Senate Finance Committee, Food and Drug Administration reviewer David Graham cited Meridia, Crestor, Accutane, Bextra and Serevent. Drug makers defended the use and safety of their products.
Graham contended the country is "virtually defenseless" against a repeat of the Vioxx debacle. Dr. Steven Galson of the FDA rejected that comment as having "no basis in fact."
Merck & Co. pulled Vioxx from the market on Sept. 30 after a study indicated the popular painkiller doubled the risk of heart attacks and stroke when taken for longer than 18 months.
The committee chairman, Sen. Charles Grassley, suggested an independent board of drug safety may be needed to ensure the safety of medications after FDA approval. An "awful lot of red flags" were raised before Vioxx was withdrawn, said Grassley, R-Iowa., and the agency disdained, rather than listened to, its own reviewers.
Graham contended that FDA has an inherent conflict of interest that triggers "denial, rejection and heat" when safety questions emerge about products it has approved.
In his view, the five most worrisome drugs that demand speedy action:
- Meridia, a weight-loss drug. He said the agency should consider whether its benefits outweigh the risks of higher blood pressure and stroke among people taking it. "I don't think Meridia passes that test," Graham said.
- Crestor, an anti-cholesterol drug. He said the government should evaluate the occurrence of renal failure and other serious side effects among people taking Crestor. Two of three other statin competitors prevent heart attack and stroke and do not cause renal failure, he said.
- Accutane, an acne drug linked to birth defects. Graham said the drug represents a 20-year "regulatory failure" by the FDA and sales should be restricted immediately.
- Bextra, a painkiller. Graham said the drug poses the same heart attack and stroke risk as Vioxx. He recommended designing studies to look at the drug's cardiovascular risks.
- Serevent, an asthma treatment. He said the drug was shown, with 90 percent certainty in a long-term trial in England, to cause deaths due to asthma. GlaxoSmithKline, told by the FDA to do a large, clinical trial, begged off. "We've got case reports of people dying, clutching their Serevent inhaler," Graham said. "But Serevent is still on the market." [...]
WINNIPEG - Air traffic controllers lost contact with dozens of aircraft they were tracking following a brief power outage at their Winnipeg centre this week.
Nav Canada spokesman Louis Garneau told the Winnipeg Sun the outage occurred at 5:22 a.m. Monday as routine maintenance was being carried out on the Winnipeg Air Control Centre's power supply.

"Somehow, when that maintenance was being conducted, something happened that caused the main and backup power to fail," Garneau said.
"Obviously, that is not supposed to happen," he added. "We are very concerned about this incident."

The Winnipeg centre manages air traffic as far west as the Alberta-Saskatchewan border and 300 kilometres east of Thunder Bay. At the time of the outage, it was monitoring the progress of some 50 commercial and a number of private aircraft.
The blackout left controllers unable to contact the aircraft or phone anyone to tell them about the problem. [...]
MADRID, Nov. 18 (Xinhuanet) -- A serious blackout occurred Thursday in the central and southern part of Madrid, capital of Spain, putting 250,000 residents in darkness, according to the municipal government.
The blackout resulted from a fire at a transformer substation. Afterwards, several related substations broke down. Consequently, part of the subway suspended service, and public transport plungedinto chaos. [...]
Pasadena CA - Recent sea-level height data from the U.S./France Jason altimetric satellite during a 10-day cycle ending November 15, 2004, show that the central equatorial Pacific continues to exhibit an area of higher-than-normal sea surface heights (indicating warmer-than-normal sea surface temperatures) between 180 degrees West and 130 degrees West.
This feature, should it continue and spread eastward through November and December, could elevate the present weak El Nino episode to a moderate or stronger event.
Previous warmings over the past several months, however, have dissipated. Scientists will continue to monitor the Pacific closely for further signs of El Nino intensity and development. [...]
JAKARTA, Nov. 18 (Xinhuanet) -- A minor earthquake measuring 4.5 on the Richter scale rocked the westernmost Aceh province of Indonesia on Thursday, but has so far caused no casualties and property damage, local meteorology and geographic officials said.
The latest quake took place only less than a week after a succession of powerful earthquakes struck the eastern island of Alor, East Nusa Tenggara province.
According to the official news agency Antara, the quake struck at 11:56 a.m. local time and was centered about 50 kilometers northwest of the town Sabang, which is some 13 kilometers east of the provincial capital of Banda Aceh. Enditem
TASMANIA was hit by a moderate earthquake this morning.

The magnitude four earthquake was recorded by Geoscience Australia at 10.31am.

It occurred about 50km south of Devonport, near the Mole Creek area, and was felt in Burnie, Forth, Queenstown and as far away as Hobart.

It is the first earthquake in Tasmania since 1998.

Duty seismologist Geoscience Australia said it had been an "interplate earthquake".

"They are infrequent and hard to predict and can be of larger magnitude as well," he said.

There have been eight earthquakes of magnitude three or more in the area over the past 40 years.

The largest was in 1958 with a magnitude of 5.3.
A minor earthquake hit Monterey County on Thursday night but there were no immediate reports of any injuries or damage, authorities said.
The magnitude-3.9 quake struck at 6:56 p.m. and was centered about 3 miles south southeast of Parkfield, according to a preliminary report from the U.S. Geological Survey.
Parkfield, known as the earthquake capital of California, sits on the San Andreas fault and has had regular earthquake activity for a century, including a 6.0-magnitude quake in September.
WARSAW - At least seven people including a six-month-old child were killed in Poland Thursday when gale-force winds ripped across the country, emergency services said.
The baby was killed in the capital Warsaw when a tree branch fell onto its stroller in a park, it said.
At least three other people, including a fire officer involved in a rescue operation, were killed by falling trees, while another died when gales blew him off his bicycle.
Two people were killed when a tree hit their car at Starogard Gdanski, while a tree also killed a car driver at Gizycko.
A farmer was killed under his own tractor when it capsized on a steep slope.
Road traffic was widely disrupted and tens of thousands were without electricity.
COPENHAGEN - A massive storm hit Scandinavia early Thursday, cutting power to thousands of households and disrupting land, sea and air traffic across the region.
The storm barreled in over the Danish shores of the North Sea, with wind gales of up to 30 meters (yards) per second and water levels rising by three to four meters (10 to 13 feet) in a number of western ports, the Danish Meteorological Institute and rescue services said.
The Great Baelt bridge, which links the eastern and western parts of the country, was closed to traffic for about three hours Thursday morning due to strong wind, according to the country's highway authority.
The gusts of wind uprooted dozens of trees and blew roofs off of houses, and the town of Odense on the island of Fyn in central Denmark was left without power for about 30 minutes after a transformer there exploded. [...]
The most popular item on eBay today is not a rare signed copy of Bob Dylan's 'Like a Rolling Stone.' Nope. It's a 10-year-old grilled cheese sandwich with a running price of over $16,000.
Did we mention that it bears the image of the Virgin Mary in its toasted center?
Diana Duyser put the sandwich up for auction last week and began drawing bids as high as $22,000 before eBay told her to 'hold the cheese!'
An eBay spokesman said the listing was removed because officials questioned whether Duyser could deliver the product, and sent an email to her announcing that eBay 'does not allow listings that are intended as jokes.'
Duyser, a jewelry designer who has bought and sold items on eBay for two years, assured eBay that the Virgin Mary grilled cheese was no laughing matter, and she was allowed to put it back up on the block.
Duyser said that she made the sandwich 10 years ago and on plain white bread and American cheese and cooked with no oil or butter.
'When I took a bite out of it, I saw a face looking up at me,' Duyser described the Holy moment. 'It was Virgin Mary starring back at me, I was in total shock...'
The sandwich is sealed in a plastic container, but Duyser specifies that the delicacy is not suitable for consumption.
'I would like to point out there is no mold or disintigration,' Duyser writes. 'It is like a miracle. It has just preserved itself which in itself I consider a miracle...'
For those potential buyers who are skeptical over the saintly powers of the grilled cheese sandwich, Duyser has said that since having the tasty treat in her possession, she's won a total of $70,000 at a local casino
'I can show the receipts to the high bidder if they are interested,' she offers.
The grilled cheese Virgin Mary is now taking bids on eBay, alongside other items, such as chewing gum bearing the image of the Virgin Mary and the Olsen Twins, and tee shirts bearing the image of the grilled cheese sandwich.
LONDON - A British schoolteacher, attempting to motivate her pupils into making the most of each day, told them a meteorite was about to smash into the Earth and that they should all return home to say goodbye to their families, a report said.
The teacher at the high school in Manchester, northwest England, only realised her lecture was misjudged when many of the assembled teenagers started crying, the Sun newspaper said in its Friday edition.
According to the report, the unnamed female teacher made the announcement to around 250 pupils at St Matthew's Roman Catholic High School during their regular morning assembly.
Saying she had bad news, the teacher announced that a meteor would strike the Earth in 10 days' time, and that they should return home and say their "final farewells" to their parents.
After the crowd of 13- and 14-year-olds looked on in horror, and many burst into tears, the teacher swiftly explained that she was only trying to encourage them to "seize the day".
"Some of the children were 100 percent convinced they were going to die," the father of one child told the paper.
"God only knows what this teacher thought she was doing."
Readers who wish to know more about who we are and what we do may visit our portal site Cassiopaea.org
---
Remember, we need your help to collect information on what is going on in your part of the world!
We also need help to keep the Signs of the Times online.
---
Send your comments and article suggestions to us

---
Fair Use Policy
Contact Webmaster at signs-of-the-times.org
Cassiopaean materials Copyright ©1994-2014 Arkadiusz Jadczyk and Laura Knight-Jadczyk. All rights reserved. "Cassiopaea, Cassiopaean, Cassiopaeans," is a registered trademark of Arkadiusz Jadczyk and Laura Knight-Jadczyk.
Letters addressed to Cassiopaea, Quantum Future School, Ark or Laura, become the property of Arkadiusz Jadczyk and Laura Knight-Jadczyk
Republication and re-dissemination of our copyrighted material in any manner is expressly prohibited without prior written consent.