Printer Friendly Version
New! The Global Game of Survivor: America's Next Four Years
Pentagon Strike Flash Presentation by a QFS member
New Publication! The Wave finally in book form!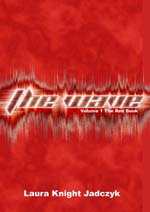 The Wave: 4 Volume Set
Volume 1
by Laura Knight-Jadczyk
With a new introduction by the author and never before published, UNEDITED sessions and extensive previously unpublished details, at long last, Laura Knight-Jadczyk's vastly popular series The Wave is available as a Deluxe four book set. Each of the four volumes include all of the original illustrations and many NEW illustrations with each copy comprising approximately 300 pages.
The Wave is an exquisitely written first-person account of Laura's initiation at the hands of the Cassiopaeans and demonstrates the unique nature of the Cassiopaean Experiment.
Pre-order Volume 1 now. Available at the end of November!

The War On Terror
Israel - NeoCons - Zionists - Lies - 9/11 - Fabricated War - Fallujah - Controlled Media - Docile Populace - Cannon Fodder - Israel - Palestine - Arafat Poisoned 11:11 - War In The Middle East - Is There Life "Out There"? - Lies - Supernova - Genetics - Comets - 309,000 Years - What Are We Really Doing Here?
From the Sage of Baltimore: "As democracy is perfected, ..."
From a Reader
As democracy is perfected, the office of President represents, more and more closely, the inner soul of the people. We move toward a lofty ideal. On some great and glorious day the plain folks of the land will reach their heart's desire at last, and the White House will be adorned by a downright moron.

-- - H.L. Mencken 7/26/1920, *Baltimore Sun*
Yasser Arafat, 1929-2004
Obituary, The Electronic Intifada, 10 November 2004
10:07PM US Central Time/6:07AM Palestine Time -- Today, Yasser Arafat, Chairman of al-Fatah and the Palestine Liberation Organization and elected President of the Palestinian Authority, died in Paris from complications stemming from a blood disorder at the age of 75. Born Muhammad Abd al-Ra'uf al-Arafat al-Qudwa, Yasser Arafat was related to the Husayni family and had strong family ties to Gaza and Jerusalem. He first became active in Palestinian politics while an engineering student in Cairo in the early 1950s, where he headed the Union of Palestinian Students at Fu'ad I University (now Cairo University) from 1952-1957. In the late 1950s and early 1960s, Arafat launched his own contracting firm in Kuwait and quickly prospered. He probably used his personal wealth to launch al-Fatah, the most prominent of a number of exile groups advancing armed struggle as a means of liberating Palestine.

For nearly five decades, Yasser Arafat was a larger-than-life figure for those who admired him as well as those who hated and feared him, or, to be more precise, for those who hated and feared the Palestinian view of history, justice, and politics. Since the late 1960s, Arafat was the icon of the Palestinian cause. Like Che Guevara, Arafat's image on a poster, a T-shirt, or a television screen could convey rich and complex meanings and sentiments across wide and diverse social landscapes. With his trademark black-and-white checkered kuffiyah draped carefully over his shoulder so as to assume the proportions and shape of the map of Palestine, appearances by Arafat were almost always electrifying political events.



TIME magazine cover, 13 December 1968.
TIME magazine cover, 11 November 1974.




Many are the tales of Israeli, European, South African, and North American peace activists and journalists who waited hours to meet "Abu Ammar," Arafat's nom de guerre. After being whisked through the darkened streets of Beirut, Damascus, Cairo or Tunis in the wee hours of the morning, many foreigners had a chance to sip coffee in an office or parlor with the jovial, optimistic, and often emotionally explosive Arafat. Although having attained international status as a political leader of a major third world revolutionary movement, Arafat was a small man, somewhat shy, yet approachable in informal small group meetings and journalistic interviews. He could also be extremely funny and often demonstrated a self-deprecating form of humor. Although he stated for decades that he was married to the cause, he eventually wed in his 60s, taking Suha Tawil, a woman 34 years his junior, as his spouse in 1990. Later, she commented, she had "married a myth." Since 2000, they had been living separately.

Though pro-Israeli commentators' exaggerations of Arafat's viciousness and bloodthirstiness, coupled with Arafat's poor command of English and a pervasive 5 o'clock shadow, put off many Western interlocutors, no one who followed the man's life, comments, transformations, and public appearances could deny he possessed charisma and an ability to connect with Palestinians of all classes, religions, and ideological currents, even after a series of miscalculations on his part that damaged his credibility among Arabs in general and Palestinians in particular. We send our condolences to his family and colleagues, and share the feelings of sadness of the thousands of Palestinians throughout the world.



TIME magazine cover, 27 March 1978.
TIME magazine cover, 28 October 1985.




Few modern figures were as controversial as Yasser Arafat. Lionized by some and vilified by others, Arafat was a complicated figure. He was the leader of the PLO since before most Palestinians alive today were born. Even among his most vocal Palestinian critics, Arafat could inspire affection and loyalty in a way no other living Palestinian could. Palestinians, though, were also always his first and most vocal critics, a reality rarely conveyed by the mainstream press. And in the last decade of his life, Arafat received considerable and consistent criticism from Palestinians frustrated by the inevitable disappointments and injustices of the Oslo Accords, particularly the accelerated settlement building of this period and the lack of movement on key social justice and political issues. Arafat also received stinging rebukes from former friends and supporters in the Arab world as well as in the West for administrative corruption, mismanagement, favoritism, and a politics of patronage that made a mockery of democratic practice in the Palestinian Authority.

Arafat's backing of Saddam Hussein following the Iraqi Army's occupation of Kuwait in 1990 was arguably the worst of several major blunders, costing him, his people, and their cause dearly. Gulf states cut off financial and political aid to Arafat and the PLO following this decision, and with the concomitant collapse of the USSR and the emergence of the United States as the sole arbiter of Middle Eastern politics, Arafat had little leverage to resist the humiliating requirements of the Oslo peace process. Though his return to Palestine was met with joy, parades, wildly ecstatic crowds, and high hopes, the honeymoon was short-lived, largely because of the relentless and continuing Israeli colonisation, but partly because of the culture the exiled symbol brought back with him. Arafat did not return alone, but rather was accompanied by security forces, politicians, wheelers and dealers, and other hangers-on whose political styles and personal values frequently clashed with those of Palestinians in the West Bank and Gaza who had just waged a momentous and largely non-violent intifada from 1987-1993. The end of Arafat's exile marked the beginning of new political and social class tensions in Palestine and the entrenchment of a political elite that, like Arafat, did not like to share power and cared little for transparency and accountability in administrative matters.



TIME magazine cover, 26 December 1988.
TIME magazine cover, 13 September 1993.




Despite his actual and figurative weakness over the last two years, Arafat was still a potent symbol of evil for Palestinians' enemies. Even in the recent US election campaign, candidates pandering to Zionist interests routinely flaunted their pro-Israel credentials by attacking and vilifying Arafat, as President Bush did in his second debate with Senator John Kerry. The Arafat who was routinely scorned by American politicians, talk show hosts, and in thousands of American newspaper editorials for years was not a real human being, but a crude and simplistic caricature that often relied for its power on racist stereotypes about Arabs pervasive in American popular culture. The meme had been entirely conceived to distract from the real issues.

When Arafat appeared to be doing Israel's bidding, he was elevated to the status of heroic figure and Nobel peace prize winner. When he refused to obey Israeli and American diktats, he was demonized as a bloodthirsty terrorist. As Frank Luntz, a Republican pollster, wrote in a secret report for pro-Israeli US lobbyists in April 2003, Arafat had been a great asset to Israel because "he looks the part" of a "terrorist."



TIME magazine cover, 3 January 1994.
TIME magazine cover, 8 April 2002.




Arafat was routinely portrayed as a cunning puppet-master who manipulated all Palestinians, a sly political operator -- a Dr. Evil-type super villain who could single-handedly stymie the peaceful intentions of the world's greatest powers. In recent years, President Bush, following Ariel Sharon's cue, ostentatiously sidelined Arafat, and attempted to install a new and more pliable Palestinian leadership. We have no doubt that those who worked hardest to demonize Arafat will be the quickest to celebrate his death. But we also have no doubt that they will be the most disappointed by Arafat's demise in the long run. No longer will Israel have a convenient scapegoat on which to pin all the blame for the suffering it has caused to its own people and others through its relentless colonization of Palestinian lands and destruction of Palestinian lives and homes.




Arafat's death will not change any of the essential underpinnings of the Israeli-Palestinian conflict. There are still 3.5 million Palestinians living under a brutal Israeli military dictatorship in east Jerusalem, the West Bank and Gaza Strip. Israel still keeps tens of thousands of heavily armed troops and hundreds of thousands of settlers in these territories, in violation of international law and UN resolutions. Millions of Palestinians still live in enforced exile, deprived of their fundamental human right, encoded in the Universal Declaration of Human Rights and UN General Assembly Resolution 194, to return to their own country. These stark facts ensure that suffering will continue, and possibly even escalate, until the root causes of a conflict that has taken tens of thousands of Palestinian, Lebanese, and Israeli lives are directly addressed and resolved.


Because caricatures of Arafat have dominated public and policy discourse in the United States and Israel, few Americans and Israelis can truly grasp the lengths to which Arafat and his officials went to try to work for peace in the Oslo era and also end the current Intifada, if for no other reason than to preserve their own roles and statuses in the post-Oslo Middle East. Israel may now find that, with Arafat gone, a restraining factor on the ground has departed with the deceased Palestinian leader. This may even suit Ariel Sharon and provide a pretext for ever greater Israeli violence, but it will certainly not bring peace.

For the Israeli "peace camp," the progenitors of the discredited and disastrous Oslo regime, Arafat's death will likely represent the disappearance of what they see as a credible partner to try to revive an Oslo-style deal in which Palestinians are given nominal or quasi-statehood within a Greater Israel, in exchange for accepting most of the settlements and relinquishing the refugees' right of return. All these schemes were meant to secure a Palestinian signature to a status quo that is entirely to Israel's benefit while resolving none of the basic causes of the conflict. Arafat's death will be a setback to this discredited "peace camp," and to such initiatives as the recent "Geneva Accord" because the Palestinian participants in this unworkable plan drew the little authority they had solely from their association with Arafat.

Although the last two years of Arafat's life were profoundly bleak and lonely, spent under house-arrest in the company of loyal courtiers in his bombed-out and isolated muqata`a headquarters in Ramallah, he had known many moments of triumph and glory in his long and varied political career. His rise to prominence in the PLO, particularly during its period of greatest power in Lebanon (1971-1982), his speech before the UN General Assembly in New York City in 1974, as well as his important speech before the UN in Geneva in 1988 in which he formally recognized, as the head of the PLO, Israel's right to exist and the principle of peace in exchange for territorial withdrawal, stand out not only as high points in one man's life, but also as key landmarks in modern Middle Eastern history.


Although his political obituary was written again and again, Arafat displayed a legendary tenacity and an amazing ability to pull through at the eleventh hour, usually thanks to his remarkable skill in cobbling together coalitions and allies from very disparate backgrounds. Trapped by Sharon in the rubble of his Ramallah headquarters, though, Yasser Arafat was marginalized politically and virtually powerless militarily since the murderous Israeli attack on Palestinian cities in March-April 2002 that killed over 500 people and destroyed most of the infrastructure of the Palestinian Authority. Yet his steadfastness in maintaining dignity and decorum as the Palestinian president in the rubble of al-Muqata'a (tr. "[Ramallah] District Headquarters") showed much of his true nature: tough, patient, cheerful, and uninterested in comfort, luxuries, and ostentation. Arafat departs the Palestinian and Middle Eastern political stage as a wraith of his former self, with no political heir apparent.

Yasser Arafat is survived by his wife, Suha Tawil, and their daughter, Zahwa.

Ma`a salaameh, yaa Abu `Ammar.

The Electronic Intifada Team
A military funeral for the Palestinian leader Yasser Arafat has been held in the Egyptian capital, Cairo.

Heads of state, prime ministers and foreign ministers attended a short ceremony at an airbase in Cairo, following funeral prayers at a mosque.

Mr Arafat's widow and young daughter cried as they watched the coffin being carried to a waiting plane.

The coffin is now being flown to the West Bank town of Ramallah for burial before sunset.

The plane is heading to Egypt's Sinai peninsula, where the coffin is due to be transferred to a military helicopter.

The funeral comes two weeks after Mr Arafat, 75, was taken to a French military hospital near Paris, suffering from a mystery complaint. He died of multiple organ failure early on Thursday morning.

The funeral began with short prayers at a mosque in the Cairo suburb of Heliopolis. The coffin was then placed inside a silver hearse and driven to a military club.

Palestinian officials, including Mahmoud Abbas who has taken over leadership of the Palestine Liberation Organisation, greeted dignitaries from around the world in a large, carpeted funeral tent at the club.

The leaders then walked behind Mr Arafat's flag-draped coffin in a short funeral procession, following a horse-drawn gun carriage and a military band down a heavily-guarded street to the nearby al-Maza airbase.

Doors and shutters of homes along the route were kept shut, and the street was closed to the public.

Egypt's top Muslim cleric, Grand Sheik of Al-Azhar Mohammed Sayed Tantawi, led prayers for Mr Arafat.

"He has served his people all his life, until he faced his God, with courage and honesty. Let us pray for his soul," he said.

The Palestinian and Egyptian national anthems were played before the coffin was placed on board a military plane.

Egyptian television showed pictures of a veiled Suha Arafat, the Palestinian leader's widow and a rare picture of the couple's nine-year-old daughter Zahwa.

World leaders attending the ceremony - which was closed to the public - included Jordan's King Abdullah II, Lebanese President Emile Lahoud and Syrian President Bashar al-Assad.

UK Foreign Secretary Jack Straw and US envoy Williams Burns were also there.

No Israeli officials attended.

Burial

Mr Arafat's body is due to be buried before sunset, in the grounds of the Ramallah compound in which he was confined by Israeli forces for more than two-and-a-half years.

People worked through the night to prepare the grave, under some trees, next to the wreckage of destroyed buildings.

The BBC's Martin Asser in Ramallah was told that a former prayer hall of Mr Arafat's - demolished by Israeli forces some time ago - was the site for the burial.

A huge tent has been erected at offices occupied by Mr Arafat before they were destroyed by the Israeli air force in 2002.

Many hundreds of Gaza's dignitaries are expected to watch the burial on a large screen.

The Israeli army has closed off towns and cities in the West Bank and will not allow ordinary Palestinians to travel there from the Gaza Strip.

Instead, Gaza City will hold its own symbolic funeral service while the West Bank burial takes place.

The Palestinians see Mr Arafat's burial site as temporary. They hope that one day he will be buried at the Al-Aqsa mosque in Jerusalem - a move rejected by Israeli Prime Minister Ariel Sharon.

Mystery illness

The exact cause of Mr Arafat's illness and death is still not clear. Hospital officials have refused to give details, citing French medical privacy law.

He had been flown to Paris on 29 October after weeks of mystery stomach pains. He fell into a coma on 3 November and never regained consciousness.

Mr Arafat's body was flown out of Paris on Thursday on a French government plane, after being given a high-level send-off at a military base, attended by French Prime Minister Jean-Pierre Raffarin.

In Cairo, the coffin, accompanied by Suha Arafat, was met by the Egyptian president's wife Suzanne Mubarak and leading officials and given full military honours.

The Palestinian Authority, as well as camps in Lebanon - home to some 400,000 Palestinian refugees - have declared 40 days of mourning.
The planned 25-minute ceremony at a military club in a Cairo suburb reflects concern for security at an event expected to draw dozens of statesmen and foreign ministers. But Egypt also apparently sought to avoid an outpouring of public emotion that might either get out of control or show that the late Palestinian leader enjoyed more support
than other Arab leaders.
After the funeral, Arafat's coffin will be taken to the Almaza military base and then flown to Ramallah in the West Bank. Arafat will be buried there before sunset Friday. The short drive to the base is likely to be the public's only opportunity to see Arafat's coffin pass. If Arafat's body were to be brought into the enter of Cairo, it might draw the biggest funeral crowd since the death of Egyptian President Gamal Abdel Nasser in 1970. That would involve a security risk, and also a prestige risk that few Arab leaders are willing to take, said Walid Kazziha, a politics professor at the American University in Cairo. "Other Arab leaders, would they like to see Arafat commanding this much support, even in death?" Kazziha asked.
MIDDLEEAST.ORG - MER - Washington - 12 November: They are racing now to get the funeral over with very quickly and with no real opportunity for the public outpouring of grief and anger that would result if everything were not so closed and controlled by the military. And they are racing as well to get him quickly buried in a rock tomb. His 'wife' has received a huge payoff, $22 million yearly, for her silence. The top 'new leadership' of the Palestinians that has approved these arrangements are all known to be persons closely connected with the Israelis and supported by the U.S. -- Nabil Sha'ath, Abu Mazen, and Abu Ala -- and all known themselves to be politically and financially corrupt.
Arafat's personal doctor DEMANDS 'Official Death Inquiry' and Autopsy

CAIRO, Nov 11 (AFP) - The personal physician of Yasser Arafat called for an inquiry into the cause of the veteran Palestinian leader's death on Thursday.

"I demand an official inquiry and an autopsy ... so the Palestinian people can learn in all transparency what caused the death" of their leader, Dr Ashraf al-Kurdi said on Al-Jazeera television only hours before Arafat was due to be buried.

He said his suspicions were aroused by the absence of any information about Arafat's health since he was admitted to hospital in Paris on October 29 and that Arafat was conscious when he left his Ramallah compound.

Amid the doubt, rumours have surfaced that Arafat was poisoned but doctors in Paris and Palestinian foreign minister Nabil Shaath rejected that speculation.

Kurdi, who was Arafat's personal physician for more than 20 years, said he had been surprised by the actions of some members of the veteran leader's office.

He said they took too long to contact him even though Arafat's health was in rapid decline.

Kurdi, who did not travel to Paris his patient, said he could not draw any conclusions about the death despite his suspicions.

Mainstream media speak as if Fallujah were populated only by foreign "insurgents". In fact, women and children are being slaughtered in our name.
Edward S Herman's landmark essay, "The Banality of Evil", has never seemed more apposite. "Doing terrible things in an organised and systematic way rests on 'normalisation'," wrote Herman. "There is usually a division of labour in doing and rationalising the unthinkable, with the direct brutalising and killing done by one set of individuals . . . others working on improving technology (a better crematory gas, a longer burning and more adhesive napalm, bomb fragments that penetrate flesh in hard-to-trace patterns). It is the function of the experts, and the mainstream media, to normalise the unthinkable for the general public."
On Radio 4's Today (6 November), a BBC reporter in Baghdad referred to the coming attack on the city of Fallujah as "dangerous" and "very dangerous" for the Americans. When asked about civilians, he said, reassuringly, that the US marines were "going about with a Tannoy" telling people to get out. He omitted to say that tens of thousands of people would be left in the city. He mentioned in passing the "most intense bombing" of the city with no suggestion of what that meant for people beneath the bombs.
As for the defenders, those Iraqis who resist in a city that heroically defied Saddam Hussein; they were merely "insurgents holed up in the city", as if they were an alien body, a lesser form of life to be "flushed out" (the Guardian): a suitable quarry for "rat-catchers", which is the term another BBC reporter told us the Black Watch use. According to a senior British officer, the Americans view Iraqis as Untermenschen, a term that Hitler used in Mein Kampf to describe Jews, Romanies and Slavs as sub-humans. This is how the Nazi army laid siege to Russian cities, slaughtering combatants and non-combatants alike.
Normalising colonial crimes like the attack on Fallujah requires such racism, linking our imagination to "the other". The thrust of the reporting is that the "insurgents" are led by sinister foreigners of the kind that behead people: for example, by Musab al-Zarqawi, a Jordanian said to be al-Qaeda's "top operative" in Iraq. This is what the Americans say; it is also Blair's latest lie to parliament. Count the times it is parroted at a camera, at us. No irony is noted that the foreigners in Iraq are overwhelmingly American and, by all indications, loathed. These indications come from apparently credible polling organisations, one of which estimates that of 2,700 attacks every month by the resistance, six can be credited to the infamous al-Zarqawi.
In a letter sent on 14 October to Kofi Annan, the Fallujah Shura Council, which administers the city, said: "In Fallujah, [the Americans] have created a new vague target: al-Zarqawi. Almost a year has elapsed since they created this new pretext and whenever they destroy houses, mosques, restaurants, and kill children and women, they said: 'We have launched a successful operation against al-Zarqawi.' The people of Fallujah assure you that this person, if he exists, is not in Fallujah . . . and we have no links to any groups supporting such inhuman behaviour. We appeal to you to urge the UN [to prevent] the new massacre which the Americans and the puppet government are planning to start soon in Fallujah, as well as many parts of the country."
Not a word of this was reported in the mainstream media in Britain and America.
"What does it take to shock them out of their baffling silence?" asked the playwright Ronan Bennett in April after the US marines, in an act of collective vengeance for the killing of four American mercenaries, killed more than 600 people in Fallujah, a figure that was never denied. Then, as now, they used the ferocious firepower of AC-130 gunships and F-16 fighter-bombers and 500lb bombs against slums. They incinerate children; their snipers boast of killing anyone, as snipers did in Sarajevo.
Bennett was referring to the legion of silent Labour backbenchers, with honourable exceptions, and lobotomised junior ministers (remember Chris Mullin?). He might have added those journalists who strain every sinew to protect "our" side, who normalise the unthinkable by not even gesturing at the demonstrable immorality and criminality. Of course, to be shocked by what "we" do is dangerous, because this can lead to a wider understanding of why "we" are there in the first place and of the grief "we" bring not only to Iraq, but to so many parts of the world: that the terrorism of al-Qaeda is puny by comparison with ours.
There is nothing illicit about this cover-up; it happens in daylight. The most striking recent example followed the announcement, on 29 October, by the prestigious scientific journal, the Lancet, of a study estimating that 100,000 Iraqis had died as a result of the Anglo-American invasion. Eighty-four per cent of the deaths were caused by the actions of the Americans and the British, and 95 per cent of these were killed by air attacks and artillery fire, most of whom were women and children.
The editors of the excellent MediaLens observed the rush - no, stampede - to smother this shocking news with "scepticism" and silence. They reported that, by 2 November, the Lancet report had been ignored by the Observer, the Telegraph, the Sunday Telegraph, the Financial Times, the Star, the Sun and many others. The BBC framed the report in terms of the government's "doubts" and Channel 4 News delivered a hatchet job, based on a Downing Street briefing. With one exception, none of the scientists who compiled this rigorously peer-reviewed report was asked to substantiate their work until ten days later when the pro-war Observer published an interview with the editor of the Lancet, slanted so that it appeared he was "answering his critics". David Edwards, a MediaLens editor, asked the researchers to respond to the media criticism; their meticulous demolition can be viewed on the [http://www.medialens.org] alert for 2 November. None of this was published in the mainstream. Thus, the unthinkable that "we" had engaged in such a slaughter was suppressed - normalised. It is reminiscent of the suppression of the death of more than a million Iraqis, including half a million infants under five, as a result of the Anglo-American-driven embargo.
In contrast, there is no media questioning of the methodology of the Iraqi Special Tribune, which has announced that mass graves contain 300,000 victims of Saddam Hussein. The Special Tribune, a product of the quisling regime in Baghdad, is run by the Americans; respected scientists want nothing to do with it. There is no questioning of what the BBC calls "Iraq's first democratic elections". There is no reporting of how the Americans have assumed control over the electoral process with two decrees passed in June that allow an "electoral commission" in effect to eliminate parties Washington does not like. Time magazine reports that the CIA is buying its preferred candidates, which is how the agency has fixed elections over the world. When or if the elections take place, we will be doused in cliches about the nobility of voting, as America's puppets are "democratically" chosen.
The model for this was the "coverage" of the American presidential election, a blizzard of platitudes normalising the unthinkable: that what happened on 2 November was not democracy in action. With one exception, no one in the flock of pundits flown from London described the circus of Bush and Kerry as the contrivance of fewer than 1 per cent of the population, the ultra-rich and powerful who control and manage a permanent war economy. That the losers were not only the Democrats, but the vast majority of Americans, regardless of whom they voted for, was unmentionable. [...]
On the afternoon of 11 September, Donald Rumsfeld, having failed to act against those who had just attacked the United States, told his aides to set in motion an attack on Iraq - when the evidence was non-existent. Eighteen months later, the invasion of Iraq, unprovoked and based on lies now documented, took place. This epic crime is the greatest political scandal of our time, the latest chapter in the long 20th-century history of the west's conquests of other lands and their resources. If we allow it to be normalised, if we refuse to question and probe the hidden agendas and unaccountable secret power structures at the heart of "democratic" governments and if we allow the people of Fallujah to be crushed in our name, we surrender both democracy and humanity.
John Pilger is currently a visiting professor at Cornell University, New York. His latest book, Tell Me No Lies: investigative journalism and its triumphs, is published by Jonathan Cape
"The bombs being dropped on Fallujah don't contain explosives, depleted uranium or anything harmful - they contain laughing gas - that would, of course, explain [Pentagon chief Donald] Rumsfeld's misplaced optimism about not killing civilians in Fallujah. Also, being a 'civilian' is a relative thing in a country occupied by Americans. You're only a civilian if you're on their side. If you translate for them, or serve them food in the Green Zone, or wipe their floors - you're an innocent civilian. Just about everyone else is an insurgent, unless they can get a job as a 'civilian'."
- Riverbend, an Iraqi civilian girl, author of the blog Baghdad
Burning
Once again the US has been caught in a giant spider's web. Fallujah now is a network: it's Baghdad, Ramadi, Samarra, Latifiyah, Kirkuk, Mosul. Streets on fire, everywhere: Hundreds, thousands of Fallujahs - the Mesopotamian echo of a thousand Vietnams. The Iraqi resistance has even regained control of a few Baghdad neighborhoods.
Baghdad residents say there are practically no US troops around, even as regular explosions can be heard all over the city. Baghdad sources confirm to Asia Times Online that the mujahideen now control parts of the southern suburb of ad-Durha, as well as Hur Rajab, Abu Ghraib, al-Abidi, as-Suwayrah, Salman Bak, Latifiyah and Yusufiyah - all in the Greater Baghdad area. This would be the first time since the fall of Baghdad on April 9, 2003, that the resistance has been able to control these neighborhoods.
Massive US military might is useless against a mosque network in full gear. In a major development not reported by US corporate media, for the first time different factions of the resistance have released a joint statement, signed among others by Ansar as-Sunnah, al-Jaysh al-Islami, al-Jaysh as-Siri (known as the Secret Army), ar-Rayat as-Sawda (known as the Black Banners), the Lions of the Two Rivers, the Abu Baqr as-Siddiq Brigades, and crucially al-Tawhid wal-Jihad (Unity and Holy War) - the movement allegedly controlled by Abu Musab al-Zarqawi. The statement is being relayed all over the Sunni triangle through a network of mosques. The message is clear: the resistance is united.
The mobile mujahideen
Fallujah civilians have told families and friends in Baghdad that the US bombing has been worse than Baghdad suffered in March 2003.
The Fallujah resistance for its part seems to have made the crucial tactical decision of clearing two main roads - called Nisan 7 and Tharthar Street - thus drawing the Americans to a battle in the center of town. Baghdad sources close to the resistance say that now the Americans seem to be positioned exactly where the mujahideen want them. This is leading the resistance to insist they - and not the Americans, according to the current Pentagon spin - now control 70% of the city.
There are at least 120 mosques in Fallujah. A consensus is emerging that almost half of them have been smashed by air strikes and shelling by US tanks - something that will haunt the United States for ages. The mosques stopped broadcasting the five daily calls for prayer, but Fadhil Badrani, an Iraqi reporter for BBC World Service in Arabic and one of the very few media witnesses in Fallujah, writes that "every time a big bomb lands nearby, the cry rises from the minarets: 'Allahu Akbar' [God is Great]".
Badrani also disputes the Pentagon spin: "It is misleading to say the US controls 70% of the city because the fighters are constantly on the move. They go from street to street, attacking the army in some places, letting them through elsewhere so that they can attack them later. They say they are fighting not just for Fallujah, but for all Iraq." The mujahideen tactics are a rotating web - Ho Chi Minh's and Che Guevara's tactics applied to urban warfare by the desert: snipers on rooftops, snipers escaping on bicycles, mortar fire from behind abandoned houses, rocket-propelled-grenade attacks on tanks, Bradleys being ambushed, barrages of as many as 200 rockets, instant dispersal, "invisible" regrouping.
Iraq's borders with Syria and Jordan, all highways except a secondary road leading to the borders, plus Baghdad's airport, all remain closed. Baghdad in theory has become an island sealed off from the Sunni triangle - but not for the resistance, which keeps slipping inside. Hundreds of Iraqis are stuck on the Syrian border trying to go back home.
Riverbend, the Iraqi girl blogger quoted above, writes of "rumors that there are currently 100 cars ready to detonate in Mosul, being driven by suicide bombers looking for American convoys. So what happens when Mosul turns into another Fallujah? Will they also bomb it to the ground? I heard a report where they mentioned that Zarqawi 'had probably escaped from Fallujah' ... so where is he now? Mosul?"
He could well be in Ramadi, where hundreds of heavily armed mujahideen now control the city center - with no US troops in sight.
Tough tactics
The Pentagon is pulling out all stops to "liberate" the people of Fallujah. According to residents, the city is now littered with thousands of cluster bombs. In an explosive accusation - and not substantiated - an Iraqi doctor who requested anonymity has told al-Quds Press that "the US occupation troops are gassing resistance fighters and confronting them with internationally banned chemical weapons". The Washington Post has confirmed that US troops are firing white-phosphorus rounds that create a screen of fire impervious to water.
Dr Muhammad Ismail, a member of the governing board of Fallujah's general hospital "captured" by the Americans at the outset of Operation Phantom Fury, has called all Iraqi doctors for urgent help. Ismail told Iraqi and Arab press that the number of wounded civilians is growing exponentially - and medical supplies are almost non-existent. He confirmed that US troops had arrested many members of the hospital's medical staff and had sealed the storage of medical supplies.
The wounded in Fallujah are in essence left to die. There is not a single surgeon in town. And practically no doctors as well, as the Pentagon decided to bomb both the al-Hadar Hospital and the Zayid Mobile Hospital. So far, the International Committee of the Red Cross has reacted with thunderous apathy.
The Sunni revolution
When a few snipers are capable of holding scores of marines for a day in Fallujah - an eerie replay of the second part of Stanley Kubrick's Full Metal Jacket - and when eight of 10 US divisions are bogged down by a few thousand Iraqis with Kalashnikovs and grenade launchers, the fact is the US does not control anything in Sunni Iraq. It does not control towns, cities, roads, and it barely controls the Green Zone, the American fortress in Baghdad that is the ultimate symbol of the occupation.
In 1999, the Russians bombed and destroyed Grozny, the Chechen capital, a city of originally 400,000 people. Five years later, Chechen guerrillas are still trapping Russian troops in a living hell there. The same scenario will be replayed in Fallujah - a city of originally 300,000 people. All this destruction - which any self-respecting international lawyer can argue is a war crime - for the Bush administration to send a brutal message: either you're with us or we'll smash you to pieces.
The Iraqi resistance does not care if thousands of mujahideen are smashed to pieces: it is actually gearing up for a major strategic victory. The strategy is twofold: half of the Fallujah resistance stayed behind, ready to die like martyrs, increasing the already boiling-point hatred of Americans in Iraq and the Middle East and boosting their urban support. The other half left before Phantom Fury and is already setting fires in Baghdad, Tikrit, Ramadi, Baquba, Balad, Kirkuk, Mosul and even Shi'ite Karbala.
They may be decimated little by little. But the fact is Sunni Iraqis are more than ever aware they are excluded from the Bush administration's "democratic" plans for Iraq. The only Sunni political party in interim premier Iyad Allawi's "government" is now out. And the powerful Association of Muslim Scholars (AMS) - the foremost Sunni religious body - is now officially boycotting the January elections. There are unconfirmed reports that Sheikh Abdullah al-Janabi, the head of the mujahideen shura (council) in Fallujah and a very prominent AMS member, died when his mosque, Saad ibn Abi Wakkas, was bombed.
The Sunni Iraqi resistance is now configuring itself as a full-fledged revolution. According to sources in Baghdad, the leaders of the resistance believe there's no other way for them to expel the American invaders and subsequently be restored to power - especially because if elections are held in January, the Shi'ites are certain to win. Contemplating the dogs of civil war barking in the distance, no wonder Baghdad's al-Zaman newspaper is so somber: "Iraq will remain a sleeping volcano, even if the state of emergency is extended forever."
Former Staff Sergeant Jimmy Massey, a 12-year Marine veteran, lives in Waynesville, North Carolina, a small town in the Smoky Mountains just outside of Ashville, where he spoke to the World Socialist Web Site. He is one of a growing number of American soldiers returning from Iraq who have become outspoken opponents of the war.
Massey entered Iraq as part of the initial US invasion in March 2003. He witnessed—and in some cases participated in—the killing of innocent civilians. During a single 48-hour period, he says, he saw as many as 30 civilians killed by US gunfire at highway checkpoints.
The brutality of the US military's retaliation against the growing resistance of the Iraqi people transformed his view of the occupation and changed him for life. Massey, horrified and unable to reconcile himself to what was taking place, began to speak out to his superiors. He was eventually medi-vaced out of Iraq and diagnosed with depression and post-traumatic stress disorder. Labeled as a conscientious objector by his commanders, Massey sought legal counsel and won his honorable discharge in December 2003. [...]
"You have to look at what was the overall goal of the mission. That was pretty evident when, eight months before we even left to go to Kuwait, the Marines were training to shut down and take over the Ar Rumaylah oil fields. We had detailed schematics and terrain models of all of the oil fields outside of Basra, and once we took care of those, all that was left was the ride into Baghdad.
"We were like a bunch of cowboys who rode into town shooting up the place. I saw charred bodies in vehicles that were clearly not military vehicles. I saw people dead on the side of the road in civilian clothes. As a matter of fact, I only remember seeing a couple of bodies in military uniform the whole time.
"There wasn't a whole lot of direct fighting to speak of. There were some firefights—I mean I had bullet holes in the side of my Humvee—but it wasn't like major combat action. We took the highway the whole way up to Baghdad. They had no artillery; they had no air support. They were so weakened by all the sanctions. All of their equipment was in very bad shape. Most of their hardware was left over from the war against Iran. The first Gulf War just devastated them. I don't think they had the will or the opportunity to fight."
Massey said that the hostility of the Iraqi people to the presence of the US military grew exponentially over the time he was there in direct response to the brutal methods employed by American troops against the entire Iraqi population.
"As far as I'm concerned, the real war did not begin until they saw us murdering innocent civilians," he said. "I mean, they were witnessing their loved ones being murdered by US Marines. It's kind of hard to tell someone that they are being liberated when they just saw their child shot or lost their husband or grandmother."
Massey manned a number of US military checkpoints on Iraqi highways in the months following the invasion. He described how, when cars failed to stop, out of confusion or otherwise, the order was to 'light them up' or open fire. It was at one of the checkpoints that Massey's attitude toward the war reached its turning point.
"We signaled a car to stop and when it didn't we opened fire. They were innocent civilians. We found no weapons, no explosives—nothing. Somehow, and I have no idea how he could have done it, but one guy got out of the car and he wasn't badly wounded. He was the brother of one of the men bleeding to death in the car. He looked at me and asked, 'Why did you kill my brother. What did he do to you?' There were 30-plus civilians killed over two days at these checkpoints."
Massey described the chaotic and reckless character of the roadside checkpoints and the indifference of the military leadership to the culture of the people that they were there supposedly to help.
"When you put your hand up in the air with a closed fist, in the Marines it means you want them to stop," he said. "But, as we later learned, it's actually the international sign of solidarity. It has a totally different meaning for the Iraqis—to them it was a sign like hello. And that was just one example of how we were not trained properly to understand the cultural differences between us and them.
"The bottom line is they [the military command] don't see the need to teach culture and humanity to men whose singular purpose is to kill. And that was just one of the cultural miscues. I blame the top of the chain of command, from the President down to Tommy Franks [the former commander-in-chief of US occupation forces] to General [James] Mattis [commander of the First Marine Division]. They all knew that the military was not trained properly when it comes to dealing with Muslim culture and a foreign land. But that was not our purpose for being there."
In the midst of the widespread killing of civilians, Massey was struck by the callousness of the military command and the lack of humanitarian assistance they were offering the Iraqi people. This further deepened his doubts about the true purpose of the war.
"We actually left all of the humanitarian MRE's [Meals Ready to Eat] in Kuwait," he recalled. "We were supposed to give these out for relief, and we left them in Kuwait. They were just for show when the film crews came into the camps. We also had this big show with the medical supplies that we were prepping for Iraqi casualties. We were supposed to get in there and take care of them.
"But I'll give you an example of what we actually did. After we shot up this car with civilians, I called in the corpsmen to bring in stretchers. They came in and put two men on stretchers. Five minutes later, they brought them back and dumped their bodies on the side of the road. They were still alive. They were riddled with bullets—one guy was just rolling in agony on the side of the road."
At the time, intelligence reports were streaming in describing insurgents and rebels driving ambulances and civilian cars. In a growing atmosphere of fear within US military ranks, the entire Iraqi population was now viewed as the enemy.
"We're thinking everyone is a terrorist," Massey recalled. "Here we are on no sleep, and there are intelligence reports coming in right and left about suicide attacks and the Republican Guard and so on—attacks being mounted against American forces. So cars come driving through our checkpoints, and our orders are to light them up. The amazing thing about it is that we were telling the Iraqis the exact opposite. We were telling them to keep their schools open, keep the hospitals open, to go about their normal routine—'we're not here to hurt you, we're just here to overthrow Saddam.' So these people were just doing their normal routines, and they were getting frickin' blasted for it."
A recent study estimated the number of Iraqi deaths since the start of the war in March 2003 at around 100,000. When asked if this number seemed accurate, Massey responded:
"Yes, but that of course does not include the thousands more who will be dying from disease because of a lack of medical supplies, clean water, or proper sanitation. It does not include the hundreds of thousands that died in Iraq before the war even began from the sanctions. We are committing genocide in Iraq, and that is the intention." [...]
Diagnosed with depression and post-traumatic stress disorder, Massey was sent home to argue his case against a dishonorable discharge in the summer of 2003.
"I told them, 'If you want to label me a conscientious objector for not wanting to kill innocent civilians, then I'll see you in court.' The psychologist that I went to see said 'Well, I don't deal with conscientious objectors, that's something the chaplain's going have to do.' So the next day I had a meeting with the regimental Sergeant Major—who's pretty high ranking, in charge of about 4,000 Marines.
"I had a seat in his office, and he said that the Sergeant Major over in Iraq had sent him an e-mail explaining everything, and that I should stop worrying, that he was going to fix everything and it would all be okay. But just before I started to speak, I saw him reach into his desk drawer and pressed what I know was the record button on a tape recorder, and then he closed the drawer really fast and acted all nonchalant. I was thinking, 'Damn, if you're going to entrap me then at least try to cover it up a little.'
"So I sat there saying nothing, and finally he says, 'You know, you only have another seven years to retire—we're going to move you to a nice little office somewhere or passing out basketballs or something like that...you've got a lot vested in the Marine Corps and you need to think about your retirement.'
"I stood up and said 'Well, Sergeant Major, I don't want your retirement and I don't want your benefits. We killed innocent civilians, and you have to face that responsibility, and I'm going to tell everybody what happened.' I remember his face turned red, and he said that there was going to be legal repercussions that go along with that decision. I told him that I would not expect anything less from the Marine Corps."
Massey recalls walking directly from the meeting to the Base Exchange, where he picked up a copy of the Marine Corps Times and called a lawyer who was listed in the back. The lawyer was Gary Meyers, whose practice dates back to the My Lai trials during the Vietnam War. There was no trial for Massey. In the end, the Marines backed down and agreed to his honorable discharge. He is currently working on a book and plans on using whatever proceeds there are from it to start a post-traumatic stress disorder foundation.
"What do you tell a kid that just came back from war with the economy the way it is and the lack of jobs, who's just got finished murdering innocent civilians because his government has violated every law in the Geneva Conventions?" Massey asked. "You expect him to come back to the US and be a productive citizen? What do you do? For me, I keep hanging on to one thing that my grandfather used to say: 'The truth shall set you free.' I'll keep talking as long as people listen."
NEAR FALLUJAH, Iraq -- U.S. and Iraqi troops battling their way through Fallujah stumbled on a horrific find -- a small, windowless room with blood-soaked mattresses and straw mats on the floor that U.S. commanders are calling a "hostage slaughterhouse."
The room is in a small, concrete house is believed to have been used by militants who captured and possibly killed hostages here.
Marine Maj. Gen. Richard Natonski, who is commanding the offensive to retake the insurgent-held city, gave grim details of the "slaughterhouse" Thursday after paying a visit there.
"The room was small. There were no windows, just one door. Inside, the flag was on the wall. There were two thin mattresses and straw mats covered in blood," he said. "There was also a wheelchair, which we believe was used to move the prisoners around in. We believe they were bound and moved around the complex in the wheelchair."
Hanging on the wall of the small room was a black banner reading, "The Islamic Secret Army" with a logo showing a sword and a Kalashnikov rifle flanking a Quran.
That militant group has claimed responsibility in a number of kidnapping of foreigners -- including the July abduction of seven employees -- three Indians, three Kenyans, and an Egyptian -- working for a Kuwaiti company operating in Iraq.
The group warned the company to stop its activities in Iraq. The hostages were later released after ransom was paid.
U.S. and Iraqi forces seized the abandoned concrete home in a small courtyard in the city's northern Jolan district on Wednesday.
Shortly afterward, Iraqi commander Maj. Gen. Abdul Qader Mohammed Jassem Mohan, announced some of the findings: hostages' documents, CDs showing captives being killed and black clothing worn by militants in videos.
Natonski said U.S. troops also found a computer, computer disks, and a large arms cache in the home, which included a living space and a kitchen.
"We are now currently exploiting the material that was found in the room to see and confirm whether this was in fact a room used for execution by the insurgents of innocent Iraqis and foreigners," he said.
He did not give any details on the identities of the hostages thought to have been kept there.
Marine intelligence officers are combing through the computer disks and other finds from the site, hoping to glean information on insurgents.
In another building, troops discovered an Iraqi man chained to a wall, the military said Thursday. The man, who was shackled at the ankles and wrists, bruised and starving, told Marines he was a taxi driver abducted 10 days earlier and that his captors beat him with cables.
Also, a Fox News reporter embedded with India Company of the 3rd Battalion, 5th Marine Regiment said the unit found five bodies in a locked house in northwest Fallujah on Wednesday. All the victims were shot in the back of the head. Their identities were not known, although there were indications they were civilians, the report said.
At least 10 foreigners are still in kidnappers' hands in Iraq, including British aid worker Margaret Hassan, French journalists Christian Chesnot and Georges Malbrunot and an unidentified American worker for a Saudi company.
On Thursday, Al-Jazeera television aired a videotape showing what the station said was an American contractor of Lebanese origin held hostage in Iraq. The balding, middle-aged man, who carried a U.S. passport and an identification card in the name of Dean Sadek, was shown sitting in front of a green wall.
It was unclear when Sadek or where was kidnapped. Last week, the Interior Ministry said a Lebanese-American was seized by armed men from his home in the city's Mansour district but gave the name as Radim Sadeq. It could not be determined if he was the same person shown Thursday.
BAGHDAD, IRAQ — Sami Abbas Mijwal al-Rawi was sleeping one night last winter when he was awakened by an explosion that blew in his front door.
As al-Rawi walked out of his bedroom and through a kitchen area, he saw as many as 30 U.S. soldiers scattered about the spacious villa. They grabbed the wealthy contractor by his dishdasha robe and shoved him hard to the tile floor. Four of his sons and a son-in-law were also arrested in the raid. [...]
Al-Rawi said the soldiers took cash and personal property worth $83,000, which has not been returned, and he was taken away and held for five days in a large room divided by wooden cagelike dividers.
There, he said, his interrogators forced him to stand on one foot for up to an hour, threatening, kicking or punching him if he disobeyed or tired. One hit him with a stick. [...]
Long before the American public learned about the abuses of detainees in places like Abu Ghraib, Iraqis were complaining about mistreatment by American soldiers.
Attorney Shereef Akeel didn't know whether to believe the Iraqi man who came into his suburban Detroit office in March telling tales of being roped together by his genitals with 12 other naked detainees, shocked with electric sticks, beaten with cables and dragged across the floor by a belt buckled around his neck.
Then the photographs from Abu Ghraib came out, and Akeel realized that his client was telling the truth. [...]
[...] Torture's Perverse Pathology
In April 2004, the American public was stunned by televised photographs from Iraq's Abu Ghraib prison showing hooded Iraqis stripped naked, posed in contorted positions, and visibly suffering humiliating abuse while U.S. soldiers stood by smiling. As the scandal grabbed headlines around the globe, Secretary of Defense Donald Rumsfeld quickly assured Congress that the abuses were "perpetrated by a small number of U.S. military," whom New York Times columnist William Safire soon branded "creeps."
These photos, however, are snapshots not of simple brutality or even evidence of a breakdown in "military discipline." What they record are CIA torture techniques that have metastasized like an undetected cancer inside the U.S. intelligence community over the past half century. A survey of this history shows that the CIA was, in fact, the lead agency at Abu Ghraib, enlisting Army intelligence to support its mission. These photographs from Iraq also illustrate standard interrogation procedures inside the gulag of secret CIA prisons that have operated globally, on executive authority, since the start of the President's war on terror. [...]
Under field conditions since the start of the Afghan War, Agency and allied interrogators have often added to their no-touch repertoire physical methods reminiscent of the Inquisition's trademark tortures -- strappado, question de l'eau, "crippling stork," and "masks of mockery." At the CIA's center near Kabul in 2002, for instance, American interrogators forced prisoners "to stand with their hands chained to the ceiling and their feet shackled," an effect similar to the strappado. Instead of the Inquisition's iron-framed "crippling stork" to contort the victim's body, CIA interrogators made their victims assume similar "stress positions" without any external mechanism, aiming again for the psychological effect of self-induced pain [...]
[...] Torture at Guantanamo
Although there has been no action for many weeks on either the Congressional or Administration investigations of the torture scandal, new revelations have continued to come out, in leaks from military and other officials, which document the damaging consequences of the detention and interrogation policies championed by Cheney and Addington. In the aftermath of the release of some Guantanamo prisoners, disclosures about widespread abuse and torture at Guantanamo have been published in the British and Australian press, but the U.S. press has been largely silent on the matter.
However, the Oct. 17 New York Times featured new information obtained from military and intelligence personnel who worked at Guantanamo, documenting that abuse and torture of prisoners there was much more widespread than has so far been admitted by Administration officials, or in the report compiled the Rumfeld-appointed panel headed by former Defense Secretary James Schlesinger.
The personnel, many of whom were angry about what they had seen, agreed to be interviewed on the condition that their names not be revealed, for fear of endangering their careers. They described a range of "highly abusive" interrogation procedures, which came to an abrupt halt after the disclosures about Abu Ghraib became public.
One regular procedure reported by people who had worked at Camp Delta, is described as "making uncooperative prisoners strip to their underwear, having them sit in a chair while shackled hand and foot to a bolt in the floor, and forcing them to endure strobe lights and screamingly loud rock and rap music played through two close loudspeakers, while the air-conditioning was turned up to maximum levels." These sessions could last up to 14 hours, "It fried them," said a military official. Another source described it as follows: "They were very wobbly. They came back to their cells and were just completely out of it." [...]
The military police soldiers who ran the high-security wing of the Abu Ghraib prison in Iraq kept an unofficial log of their daily activities, a diary of sorts that documents the conditions that gripped the prison during the months that detainees were abused in what would later erupt into an international scandal. [...]
The soldiers also wrote about unclear orders being passed down orally from military intelligence officials to "put pressure" on detainees of high intelligence value -- though none of the entries referred directly to the abuses made internationally infamous in digital photographs and in reports arising from multiple military investigations.
"MI handlers will be turning on heat to this one," reads an entry at 2:30 a.m. on Nov. 12, referring to inmate No. 152529, identified in investigative documents as Asad Hamza Hanfosh. In a statement, Hanfosh alleged that soldiers stripped him, beat him and left him shackled naked to his bed overnight. "Sleep management program was requested but paperwork has not been approved yet," the entry reads. [...]
FALLUJA, Iraq—Fighting in Falluja has created a humanitarian disaster in which innocent people are dying because medical help cannot reach them, aid workers in Iraq said yesterday.
"From a humanitarian point of view, it's a disaster; there's no other way to describe it. And if we don't do something about it soon, it's going to spread to other cities," Firdoos al-Ubadi, an official from the Iraqi Red Crescent Society, told Reuters.
At least 2,200 families have fled Falluja in recent days and are struggling to survive without enough water, food or medicine, she said. Some families have fled as far as Tikrit, about 150 kilometres north of Falluja.
But the biggest concern is people in and around Falluja itself — they can't be reached because U.S. and Iraqi forces have set up a wide cordon around the city to prevent anyone from entering and any insurgents from fleeing.

The Gonzales memos claimed that Bush had "the right to wave anti-torture law and international treaties providing protections to prisoners of war." - Associated Press
Bush intends to put an advocate of torture at the head the Justice Dept. Is this how he rewards the "moral values" crowd who shoehorned him into the Oval Office?
Alberto Gonzales, name never should have been submitted as a candidate for Attorney General. His involvement in the Abu Ghraib scandal is widely known and should have immediately disqualified him from consideration. The memos he produced that dismissed the Geneva Conventions as "obsolete" were critical in developing the rationale for using abusive techniques to extract information from prisoners. Once his role in facilitating the torture was exposed, he should have been swiftly disbarred and unceremoniously deposited in the White House dumpster.
That's not how it works in the Bush Administration though, where the incidents of crime serve as Brownie-points for promotion. Instead, Gonzales will be trotted up to Capital Hill and get the requisite "nod" from the rubber stamp Congress so he can move into his new digs at the DOJ. Only the signage on the door of the Attorney General will change to accommodate the transition: "Alberto Torquemada; America's Grand Inquisitor".
There's no doubt about Gonzales complicity in the torture at Abu Ghraib. His controversial memos show that he was establishing the pretext for discarding Geneva as a "quaint" institution that obstructed the supreme powers of the presidency. His efforts were designed to deny prisoners of even the "minimal standards" of humane treatment and to legitimize the (well documented) brutality that followed. He is every bit as guilty of the unlawful abuse as if he had affixed the wires to the genitalia of detainees himself.
Historically the US has always paid lip-service to the cause of human rights. As signatories to the Geneva Conventions and the 1996 Anti-Torture Convention the Bush Administration is required to comply with rules that forbid the mistreatment of captives. Beyond that, the principle of human dignity is enshrined in the 8th Amendment's ban against "cruel and inhuman punishment"; a crucial stopgap to excessive government power. These institutions reflect the national commitment to values that are consistent with democratic principles. The Gonzales nomination signals a turnaround in this trend. Bush wants to appoint a known human rights abuser as the top law enforcement officer in the country. It's just another darkly ironic gesture from an imperious administration.
Gonzales personal biography is filled with tidbits that challenge his worthiness as future Attorney General. In Texas he was appointed the Governors general counsel, which means that he provided advice to Governor Bush on nearly 160 death penalty cases.
Now, there,s a cushy job; "green lighting" a bloodthirsty sociopath to dispatch as many people as possible to their eternal reward (via the electric chair). Is this what qualifies Gonzales as A.G?
The AP reports that Gonzales has "also built a reputation of loyalty to the president, fighting sometimes difficult legal battles. He blocked attempts by Congress to make public details of Vice President Dick Cheney's energy commission meetings". Gonzales legal expertise has been primarily devoted to obfuscating the corporate collusion and venal machinations of Bush Inc.
He has also defended the President's right to incarcerate prisoners indefinitely without charges; investing the President with the implicit authority to rescind constitutional protections and overturn international law. Furthermore, he supports the horrible travesty of justice taking place at Guantanamo Bay. Gonzales defends the "so called" military tribunals even though they have been resoundingly condemned by Army attorneys, civil liberties advocates and the world press. Just last week US District Judge James Robertson put a stop to the Guantanamo proceedings, ruling that detainees are "entitled to protections afforded prisoners of war under Article 4 of the Geneva Convention" ... and that they "may not be tried by a military commission."
Judge Robertson's appreciation of the law towers over that of Gonzales. But let's not kid ourselves, Gonzales function is to dismantle the law not defend it. Even this brief summary proves that. As Attorney General his course is already charted; target political enemies, conceal the activities of the administration and immolate the law. These are the core principles that drive the engine of state where Gonzales is now being ushered to a front row seat.
Alberto Gonzales is the worst possible choice for the office of Attorney General. His contempt for the law is painfully conspicuous in every major action he has taken on the behalf of the administration. Several groups have already announced opposition to his nomination including the Center for Constitutional Rights, People for the American Way and Human Rights First. The paper trail that connects him to Abu Ghraib should precipitate a criminal investigation, not plaudits and rewards. His maneuverings have put him front-and-center with the pin-striped sadists who have engineered the new regime of torture camps, suspended liberties and corporate fascism.
We expect that his keen legal mind and his penchant for criminal activity will transport him quickly through the congressional hearings and plop him securely in the swivel seat at the Dept. of Justice.
Suzanne Goldenberg in Washington
Friday November 12, 2004
The Guardian
Spielberg film boycotted as Janet Jackson episode and the morality vote expose censorship threat
More than 20 American TV stations last night boycotted a Veterans Day screening of war picture Saving Private Ryan because of fears that they would be censured by a newly aggressive television regulator over the movie's violence and graphic language.
Network executives said the rebellion by affiliates of the ABC television network in Dallas, Atlanta, Phoenix and other leading markets was sparked by fears of reprisals from the Federal Communications Commission.
The FCC has commanded new respect and fear among broadcasters after imposing heavy penalties on CBS and its affiliates after this year's Super Bowl, when singer Janet Jackson exposed her breast during the halftime show, provoking widespread outrage.
However, observers feel yesterday's display of nerves about Saving Private Ryan descends to new levels of timidity.
The Steven Spielberg film aired uncut on ABC television in 2001 and 2002, and the FCC threw out the sole complaint against the film from the American Family Association. But station owners say they, and the FCC, operate in a different climate this year.
"It would clearly have been our preference to run the movie. We think it's a patriotic, artistic tribute to our fighting forces," Ray Cole, president of Citadel Communications, which owns three midwestern stations, told the Associated Press.
But Mr Cole said fear of punishment from the FCC - and a belief among broadcasters that last week's elections revealed growing conservatism in the US - had forced the stations into caution.
"We're just coming off an election where moral issues were cited as a reason by people voting one way or another and, in my opinion, the commissioners are fearful of the new congress," he said

(Australia) - The last line of defence for human rights in the terrorism age are courts and judges across the world that have been putting a brake on laws that infringe on fundamental freedoms, Justice Michael Kirby said yesterday.
The High Court judge pointed out that since 2001, 17 items of legislation restricting civil rights have been adopted by the Federal Government, as well as complementary state laws.
"There is a tendency in this area to give legislation stirring names in the hope of rendering exceptions to civil liberties more palatable and opposition to such laws more difficult," he said.
"In Australia, we have not gone so far as calling such legislation a Patriot Act [as in the United States]. But the media have noticed the Orwellian character of ... titles such as the NSW Freedom of Information (Terrorism and Criminal Intelligence) Act 2003, whose object is to restrict and not to enhance access to official information on security grounds."
Justice Kirby was delivering the Robert Schuman Lecture at the Australian National University's National Europe Centre yesterday and titled his speech "Terrorism and the democratic response - a tribute to the European Court of Human Rights".
The judge noted that "nations who are minor players in the global war on terrorism come under occasional international pressure for counterpart laws which they cannot resist".
He examined decisions of overseas courts and reserved special praise for the European court. "It has tackled cases of the greatest complexity and sensitivity - including for the protection of the rights of sexual minorities, a matter of keen interest to me."
The High Court has not been called on to adjudicate on federal or state terrorism laws.
But there was sharp political criticism of the decision to release the alleged terrorist, Bilal Khazal, a former Qantas baggage handler, on $200,000 bail in June.
Justice Kirby said other national courts had demonstrated that rules which preserve the rights of suspects "are crucial to the preservation of democracy under the challenges of the present time".
He said one the most stringent tests came with the challenge to the death sentences given to the Bali bombers. The Indonesian constitution forbids retrospective criminal law.
"There would have been many reasons of an emotional and psychological kind for the Indonesian judges to resist the accused Bali bombers' appeal to the prohibition against retrospective punishment ... It is easy for judges of constitutional courts to accord basic rights to popular majorities. The real test comes when they are asked to accord the same rights to unpopular minorities and individuals," he said.
In the US, the Supreme Court had voted 6-3 against provisions related to the trial of suspects held at a naval base in Cuba.
"By rejecting the contention that the executive was not answerable in the courts for the detention offshore ... [the court] gave an answer to the fear that the United States military facility at Guantanamo Bay had become a legal black-hole."
He said the majority had followed an earlier case which said that "the essence of a free society" was at risk. In Europe, courts had upheld complaints by such reviled figures as the kidnapper of Italian prime minister Aldo Moro.
CBS NEWS interrupted the final minutes of Wednesday night's episode of CSI: NEW YORK in order to air a special report about the death of Yasser Arafat. CBS has apologized and says it will rebroadcast the episode, in its entirety FRIDAY at 9PM CENTRAL TIME.
"An overly aggressive CBS News producer jumped the gun with a report that should have been offered to local stations for their late news. We sincerely regret the error. The episode of CSI: NEW YORK will be rebroadcast Friday, Nov. 12."
BELLINGHAM, Wash. -- Two members of Veterans for Peace got a standing ovation when they addressed a high-school Veterans Day assembly, but their appearance prompted a letter of apology from the principal.
Sehome High School officials received some complaints that the Wednesday event was too one-sided, principal Jim Kistner said. He told The Bellingham Herald that staff members had said that graphic descriptions of war had upset a number of students.
"I want to apologize for making any student or staff member uncomfortable because the presentation at Sehome's Veterans Day Assembly today was used to advance a particular political agenda," Kistner wrote in the letter distributed to students.
"Our community speakers had agreed that this assembly would honor our veterans. We deeply regret that they did not."
"I completely disagree with that last statement," Marshall Petryni, 17, a student organizer of the assembly, said in a Thursday telephone interview with The Associated Press.
"A bunch of kids came up to me after - some were crying, some gave me hugs," Petryni said.
One of the speakers, Mark Polin, who served in the Navy from 1979 to 1997, told the gathering of nearly 1,000 students that Veterans Day was originally Armistice Day - commemorating an end to war.
In a telephone interview Thursday from his Bellingham home, Polin said he was at the assembly "to honor the warrior and not the war. The way to honor veterans is to not keep repeating the same mistakes and sending young men and women to their deaths."
Army veteran Ben Sherman, author of "Medic: The Story of a Conscientious Objector in the Vietnam War," described war casualties in detail to the students and unfurled a scroll with the names of the more than 1,100 U.S. troops killed so far in Iraq.
They were introduced to the audience by Dr. Bob Olson of Bellevue, a World War II veteran who founded the Bellingham chapter of Veterans for Peace, Sherman said, noting that three generations of veterans were represented.
"We weren't there to tell them to believe one way or another," he said Thursday from his home on Mercer Island, near Seattle. "We were there to say, 'Here's the cost. Maybe your generation will find ways it won't cost that much.' Any veteran who's been in a war will tell you there has to be a better way to solve our problems than this."
The men received standing ovations, and students gathered afterward to shake their hands.
"It wasn't your normal Veterans Day ceremony," Sherman said, adding, "If he'd had three generals talk about how wonderfully we're doing in Iraq ... would he then write a letter to parents about how only one side of the story was told? That side is always told."
Two parents who attended had strong reactions - one pro, the other con.
"I believe it was totally inappropriate for the venue," said Amy Thomas, mother of Sehome junior Hannah Thomas. "It was an assembly to honor the veterans. This gentleman (Polin) used it as a platform for his political agenda. I thought it was disappointing, and hurtful to any veterans who were there."
"The speakers were incredible," said Elizabeth Rocks, mother of junior Erika Harrington. "They were veterans who said what it meant to be in a war. I think kids need to hear that. I can see how people can say it's one-sided, and yet it's just as one-sided to have a Veterans Day assembly that's full of nothing but flags and patriotic songs."
The assembly also included recognition of school staff members who are veterans, recitation of John McCrae's poem "In Flanders Field," Sehome's choir singing "America the Beautiful" and a bagpipe rendition of "Amazing Grace." It closed with "Taps."
"One girl said to me, 'I never understood Taps till today,'" Sherman recalled.
"If the principal wanted to honor veterans, why did he write a letter apologizing for us standing up and telling the truth?" Sherman said. "We appreciate the students who thanked us and showed us such respect."
Kistner's letter said the school would make counselors available for students or staff who needed them. A second Veterans Day assembly is planned, he said.
He said he was not told the speakers belonged to a peace organization, and that he would review the process for arranging assemblies.
"No blame, nobody is in trouble," Kistner told The Herald.
Unrivaled Security Planned for Inauguration
Military Muscle, High-Tech Screening Are Features of First Swearing In Since 9/11
By Sari Horwitz and Spencer S. Hsu
Washington Post Staff Writers
Sunday, November 7, 2004
An unprecedented level of security will frame President Bush's second inauguration, with officials planning to use thousands of police from across the country, new screening technology for inaugural guests and a military contingent that could include a combat brigade of up to 4,000 troops.
Security is always tight on Inauguration Day, but it will be magnified for the first inauguration since the Sept. 11, 2001, terrorist attacks. Law enforcement officials have been preparing for months to protect U.S. and world leaders and citizens who attend.
Organizers are planning a traditional inauguration capped by a parade down Pennsylvania Avenue and the usual evening balls. Bush has yet to name his inauguration committee, which will oversee planning of the pageantry and festivities, but law enforcement agencies are in high gear.
As tens of thousands of people come to Washington to watch the Jan. 20 swearing in, the city will be filled with military personnel, FBI agents in full SWAT outfitting, snipers on rooftops and scores of bomb-detecting dogs. The region's air defenses have been strengthened to prevent intruder aircraft, and sensors will be deployed throughout the area to detect biological, chemical or radiological material.
About 2,000 out-of-town officers will help with security and traffic details. Undercover officers will work the crowds, and D.C. police officers will be posted every six to eight feet along the parade route.
Plans call for sturdier barriers and more checkpoints and metal detectors along the parade route than in previous years. Officials also are setting up a higher-security ticketing and credentialing system for some events, to prevent people from using counterfeit materials to get into the balls and more restricted areas.
"There will be far more security and more police than four years ago," said Terrance W. Gainer, chief of the U.S. Capitol Police, the agency charged with protecting the Capitol, where Bush will be sworn in. "Everything has changed since 9/11, so there is a different context in which this inauguration is being planned."
Law enforcement authorities do not have specific information that al Qaeda or another terrorist group is targeting the inauguration. But the events will attract political leaders from throughout the country and the world and will be staged outside symbols of American democracy, officials said.
"The inaugural is a rich, symbolic, highly visible target," said Jim Rice, the FBI supervisory special agent who overseas the National Capital Response Squad. Rice's squad works closely with the Joint Terrorism Task Force in the FBI's Washington field office to monitor and respond to terrorist threats.
This will be the first inauguration since creation of the Homeland Security Department, which also is a central part of the security planning.
The Secret Service is the lead agency for the inauguration because the ceremony and celebrations are considered a National Special Security Event, a designation that brings with it heightened federal planning and resources.
Officials said the inauguration will be the culmination of a series of high-security events, including the summer political conventions, the Sea Island, Ga., summit of leaders from industrialized nations in June and the funeral in Washington that month of former president Ronald Reagan.
In Northern Virginia, a temporary joint command center is being set up in a federal facility. It will include representatives from other law enforcement agencies, including the D.C. police department, U.S. Park Police, Capitol Police and the FBI.
In addition, officials said the new Joint Forces Headquarters-National Capital Region is prepared to pre-deploy 4,000 active-duty combat forces in the District -- a significant departure from past inaugurations.
WASHINGTON - A senior CIA officer who has become an outspoken critic of the fight on terrorism turned in his resignation this week, citing a desire to speak more freely about problems in the hunt for Osama bin Laden and the debate over intelligence reform.
Current government officials are rarely as vocal as Mike Scheuer, who wrote "Imperial Hubris: Why the West is Losing the War on Terror." But he called the decision to leave the agency after 22 years "entirely my own."
"I have concluded that there has not been adequate national debate over the nature of the threat posed by Osama bin Laden and the forces he leads and inspires, and the nature and dimensions of intelligence reform needed to address that threat," Scheuer said in a statement sent to reporters Thursday via electronic mail.
Scheuer's CIA assignments included running the bin Laden unit from January 1996 to June 1999. He hopes his experience and views will produce a more substantive debate.
This week, Scheuer ignored agency orders and began granting interviews about shortfalls in the hunt for bin Laden, the findings and recommendations of the Sept. 11 and the intelligence community overall.
During a wide-ranging interview Sunday evening, Scheuer was highly critical of the Sept. 11 Commission's "refusal" to point fingers at senior government officials whose actions contributed to the attacks. Rather than changing the structure of government, as Congress is considering, he said a signal must be sent that people will be held accountable for their actions.
"No one seems to be capable or inclined to find anyone responsible for 9/11," he said.
Scheuer doesn't think the 9/11 attack could have been stopped, but believes the various commissions that have investigated the attack should have better considered whether the intelligence community was working optimally.
For instance, Scheuer finds flaws with the FBI agents who were sent to the CIA to work with the bin Laden unit under his watch. He said the CIA shared information with the agents, but they didn't take it back to their headquarters. He said they were more interested in "travel overseas" and "war stories."
"They were interested in doing everything but work," he said. He could think of only limited exceptions.
Scheuer is also critical of how CIA resources and personnel are now being distributed to go after al-Qaida.
Spokespeople at the CIA and the FBI declined to comment.
Even after his resignation, Scheuer must abide by regulations that govern all former agency employees. He won't be able to discuss classified information, and speeches, books and articles on intelligence subjects will have to be cleared by an agency review board.
NEW YORK - European nations need to think more seriously about how terrorism affects them, even in such far-off places as Afghanistan, NATO's secretary-general said Thursday.
Jaap De Hoop Scheffer told a breakfast meeting with the Council on Foreign Relations in New York that the European way of thinking had not caught up with the American perspective that crystallized after the Sept. 11, 2001 attacks.
"In Europe, we still have complicated discussions, be it in the European Union or be it national discussions, of how far governments could go in the relationship with their citizens in the fight against terrorism," he said. "I think Europe should catch up here, not the United States."
De Hoop Scheffer wouldn't elaborate, but said the so-called "perception gap" was one reason that relations between NATO allies had been strained in recent years.
Europe has suffered its own attacks, the most severe the bombing of a commuter train in Madrid last March that killed 191 people. De Hoop Scheffer cited the Nov. 2 killing of Dutch filmmaker Theo van Gogh, allegedly by an Islamic extremist, as evidence of terrorism's spread to places once believed safe.
"For me, it's proof that we have to discuss these problems I think more seriously than we have done," he said.
Changing that attitude could help bring the United States and European countries closer together, and NATO should do its part, he said.
On Wednesday, de Hoop Scheffer met with President Bush in Washington. Formerly the Dutch foreign minister, he had gained the favor of Washington when his government backed the U.S.-led Iraq war but avoided antagonizing European opponents.
"You can look into the rearview mirror as many times as you like and say we had a fundamental split ... in the run-up to the Iraq war about its legitimacy," he said. "But where we have to agree is that Iraq now going up in flames, becoming a failed state in a pivotal region, is in nobody's interest." [...]
BEIJING - Large swathes of southern and eastern China are in the grip of their worst drought in more than 50 years, prompting calls from the countries top leaders for better management of water conservation.
A prolonged dry spell has ravaged southern and eastern provinces, including Guangdong, Hainan, Jiangxi and Anhui provinces and Guangxi autonomous region, the Xinhua news agency reported Thursday.
In Jiangxi alone, drinking water to 620,000 people and 260,000 livestock is threatened.
The State Council, China's cabinet, held an emergency meeting Wednesday to discuss the crisis and hammer out ways to deal with drought relief and water conservancy construction in the coming winter and spring.
To combat the drought, the government called on residents to save water as much as possible while local governments were instructed to improve management of water utilities to guarantee daily water supplies in urban and rural areas.
The government would also increase relief funds, Vice Premier Hui Liangyu was cited as saying.
To make matters worse, China's meteorological department is predicting a warm winter, which could worsen the drought, increase the risk of forest and grassland fires and trigger the spread of animal diseases, Xinhua said.
While large parts of the country are suffering drought, many others areas have been hit by heavy rains and floods this year, with hundreds of people dying and thousands injured.
Nov. 12 (Bloomberg) -- An earthquake with a magnitude of 7.3 struck an area in the sea 100 kilometers (60 miles) north of Dili, the capital of East Timor, the U.S. Geological Survey said.
The quake occurred at 5:26 a.m. East Timor time today and was centered at a depth of 38 kilometers in Indonesia's Kepulauan Alor region, the USGS said on its Web site. It was centered 355 kilometers from Ende, in the Indonesian island of Flores, the report said.
"Earthquakes of this size sometimes generate local tsunamis that can be destructive along coasts located near the earthquake epicenter,'' the Pacific Tsunami Warning Center said on its Web site. "Authorities in the region of the epicenter should be aware of this possibility.''
The Center said there isn't a tsunami threat from the quake to coastlines in the Pacific Ocean.
Earthquakes are common in Indonesia and its regions because the archipelago is on the seismically and volcanically active Pacific "Ring of Fire.''
Quakes of more than 6 in magnitude may cause serious damage and casualties in populated areas.

Jakarta - An earthquake registering 6.0 on the Richter scale shook a remote island in eastern Indonesia on Friday, killing 16 people and injuring dozens more, a government official said.
Muhammad Bere, head of the disaster relief centre in the town of Kalabahi on Alor island, said the death toll could rise because rescuers had not reached many affected areas.
"Our latest data shows 16 dead with most of them killed after their houses collapsed on them. This data may likely go up from hour to hour, day to day, because it is very difficult to reach several areas," Bere said. [...]
Earthquakes often occur in Indonesia, an archipelago of 17 000 islands that lies along the Pacific "Ring of fire".
An earthquake registering 7.1 on the Richter scale that hit Indonesia's easternmost province of Papua in February killed at least 30 people and left around 26 000 homeless.
TIMES NEWS NETWORK[ FRIDAY, NOVEMBER 12, 2004 02:15:42 AM ]
DHARAMSALA: Almost the entire Kangra district was shaken by an earthquake of low-medium intensity on Thursday. Kangra district is in the active seismic zone-V and is vulnerable to earthquakes.

According to the seismological office at Naddi, about 12 km from here, the earthquake hit Kangra district at 7.43 am. The duration of the quake was about seven seconds. The epicentre of the earthquake was 20 kilometres north-east of Dharamsala, in Bharmour on the Kangra-Chamba border.

The seismological office spokesman said the intensity of the quake was more in areas near to the Dhaualadhar hills.

CORONA, Calif. - A shopping mall security camera videotaped the apparent kidnapping of a woman who was chased through a parking garage by two men and stuffed into the trunk of a car in front of shoppers.
Police on Thursday were trying to determine the identities of the woman and the two men involved in the Sunday evening incident at the Corona Discount Mall. The woman's videotaped reaction upon seeing the men suggested she knew them.
"It's obvious that some kind of crime occurred," Detective Frank Zellers told KCAL-TV.
A security camera recorded the scene as the woman walked from a parking lot to the sidewalk outside the mall entrance. When a black car pulled up sharply, the woman looked over her shoulder at the car and took off running into a parking garage, the car in pursuit.
Two men jumped out of the car, chased her down, grabbed her and put her in the trunk.
A few shoppers appeared to turn their heads and watch but took no action. In addition, several motorists drove through the scene.
Readers who wish to know more about who we are and what we do may visit our portal site Cassiopaea.org
---
Remember, we need your help to collect information on what is going on in your part of the world!
We also need help to keep the Signs of the Times online.
---
Send your comments and article suggestions to us

---
Fair Use Policy
Contact Webmaster at signs-of-the-times.org
Cassiopaean materials Copyright ©1994-2014 Arkadiusz Jadczyk and Laura Knight-Jadczyk. All rights reserved. "Cassiopaea, Cassiopaean, Cassiopaeans," is a registered trademark of Arkadiusz Jadczyk and Laura Knight-Jadczyk.
Letters addressed to Cassiopaea, Quantum Future School, Ark or Laura, become the property of Arkadiusz Jadczyk and Laura Knight-Jadczyk
Republication and re-dissemination of our copyrighted material in any manner is expressly prohibited without prior written consent.
.