---
NEW ARTICLE: Is the World Coming to An End?
Not necessarily - but the future doesn't look bright! - Laura Knight-Jadczyk
Picture of the Day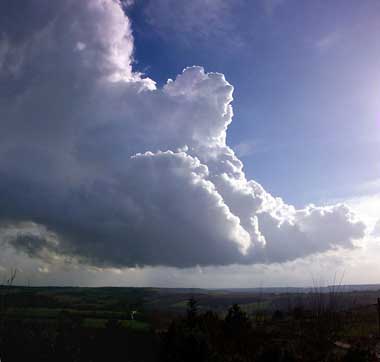 ©2004 Pierre-Paul Feyte
So now it's France's turn to come under a "Terrorist Alert."
French railways face bomb threat

The French authorities say they have received letters threatening bombings on railway tracks from a group demanding millions of dollars.

The group says 10 bombs have already been planted and are programmed to go off, according to officials.

One letter led authorities to a bomb found under tracks in central France, a police source told the AP news agency.

The group calls itself AZF, the name of a chemical factory that exploded in southern France in 2001, killing 30.

Investigators believe that explosion was accidental.

'No militants'

The group is reportedly demanding about $5m.

According to the letters received by the French authorities, the bombs are due to explode at various dates, which will be revealed only after the ransom has been paid.

The group sent its first letter in December to the presidency and the interior ministry, French media reported.

Two more letters are said to have followed in January and February.

French police chief Michel Gaudin told LCI television that the group is not believed to be linked to Islamic militants.

He added that Jean-Louis Bruguiere, France's top anti-terrorism judge, was investigating the case.
The French papers have more details. The "terrorists" are demanding 4 million euros and 1 million dollars. The bomb mentioned in the BBC article was found under the tracks of the Toulouse-Paris line, near Limoges, on February 21. It was dismantled and taken to a secure area where it was intentionally exploded. It was set to explode by the vibration of the train tracks as a train passed over it. The controlled explosion threw debris 25 meters into the air. The authorities commented that if it wasn't made by an expert, it was made by someone who had studied under an expert.
French authorities have also said that they are certain it is not the work of an Islamic group, nor of the Chechens The other group that has claimed responsibility in the past for bombings in France are the Corsican nationalists. There has been no comment from the French on whether or not they think the Corsicans are involved.
We find it curious that France should become a target for "terrorists" at this time. These "terrorists" are certainly acting differently than other "terrorists" in asking for a ransom. In fact, nowadays it is rather unusual for any serious "terrorist" organisation to generate revenue in this way. It is simply not a good bet to attempt to challenge and extort money from governments. Generally, governments have vast resources at their disposal, making the chances of winning such a bet rather slim. Most modern terrorist organisations (the CIA for example) earn their cash from drug trafficking, which provides a much more lucrative and secure form of income.
So who are these particular "terrorists" that are threatening France? They planted the bomb in Limoges to show the authorities that they were serious and had the wherewithal to design, build, and place an explosive device with enough power to take out train tracks. Then they went for the main show, the ten bombs planted in the train system throughout the country. It seems logical to assume that a group capable of planting ten bombs in ten different locations must already have a well developed network and the financial backing needed to support it. The "ransom" demand then is more than likely a ruse, designed mainly for public consumption, since, in the mind of the average person, "terrorists" always demand a "ransom".
The name taken by the group, AZF, is also curious. It has no apparent political meaning, referring back to an explosion in Toulouse at a chemical manufacture, AZF, on September 21, 2001. The police do not consider the Toulouse explosion as criminal. They say it was accidental. We note, however, it came ten days after the "attack" on the WTC in New York and the Pentagon.
France, of course, was an ardent opponent of Bush's war on terror, set in motion by the events of September 2001. One must not, however, think that everyone in France was against Bush. There is a strong current within France's right-wing that believes that France should have strong ties with the United States. Among these figures we count Nicolas Sarkozy, France's current Minister of the Interior and self-declared candidate for the presidency in the next elections in 2007. The various agencies and forces involved in the investigation of this current threat come under the jurisdiction of M. Sarkozy.
The game of international espionage and counter-intelligence is one of smoke and mirrors. As we saw last week, in the 1980s, the US discovered the Russians were stealing software and technology from the Americans. Capitalising on this information, they arranged for the Russians to "steal" some intentionally defective technology for a pipeline, technology which later failed, causing an explosion and several deaths. The Yanks were quite pleased with themselves. For another example of one agency pulling off an operation in order to blame it on another group, we offer this account from Victor Ostrovsky's insider's look at Mossad:
By Way of Deception

The drivers of two trucks carrying engines from the Dassault Brequet plant for Mirage fighters to a hangar in the French Riviera town of La Seyne-sur-Mer near Toulon on April 5, 1979, thought nothing of it when a third truck joined them along the route.

In a modern-day twist on the Trojan Horse, [Mossad] had hidden a team of five neviot saboteurs and a nuclear physicist, all dressed in regular street clothes, inside a large metal container, slipping them into the security area as part of the three-truck convoy... They knew that guards were always more careful about goods being removed than about deliveries. They would probably do little more than wave the convoy on through. At least, the Israelis were banking on that. The nuclear physicist with them had been flown in from Israel to determine precisely where to plant charges on the stored nuclear-reactor cores, thee years in the making, to achieve maximum damage.

One of the guards on duty was a new man, just a few days on the job, but he'd come with such impeccable credentials that no one suspected him of having taken the key to open the storage bay where the Iraqi-bound equipment was waiting to be shipped in a few more days.

On the expert advice of the physicist, the Israeli team planted five charges of plastic explosives, strategically positioned on the reactor cores.

As the guards stood at the plant gates, their attention was suddenly captured by a commotion outside on the street where it seemed a pedestrian, an attractive young woman, had been brushed by a car. She didn't appear to be badly hurt. Certainly her vocal cords weren't injured, as she screamed obscenities at the embarrassed driver.

By this time, a small crowd had gathered to watch the action, including the saboteurs, who had scaled a back fence, then walked around to the front. [...] One of them calmly and surreptitiously detonated a sophisticated fuse with a hand-held device, destroying 60 percent of the reactor components, causing $23 million in damages...

When the guards heard the dull thunk behind them, they rushed immediately into the targeted hangar. As they did, the car in the "accident" drove away, while the saboteurs and the injured pedestrian disappeared down various side streets. [...] An environmental organization named Groupe des ecologistes francais, unheard of before this incident, claimed credit for the blast, although French police dismissed the claim. But a police blackout on news of the investigation into the sabotage led other newspapers to print speculative stories on who was responsible. France Soir, for example, said the police suspected "extreme leftists" had done it, while Le Matin said it had been done by Palestinians working on behalf of Libya; the news weekly, Le Point, fingered the FBI.

Others accused the Mossad, but an Israeli government official dismissed the accusation as "anti-Semtism."
Victor Ostrovsky's book "By Way of Deception," chronicles his personal experiences as an agent of the Israeli secret service: MOSSAD. This book is a chilling recital of Israeli perfidy in its relations with its "friends." For example: Mossad refused to share critical information about a planned suicide mission in Beirut which led to the deaths of 241 U.S. peace-keeping Marines and 58 French Paratroopers. Mossad also refused to share its knowledge of the whereabouts of the American hostages that led to the Iran Contra scandal. There have also been reports in the mainstream media of Israeli spies being arrested in the US. As detailed on this site, the alleged spies, posing as Israeli art students, appeared to be gathering information on the "hijackers" involved in the 9/11 attacks. Any information they might have received however was not given to US intelligence services. Of course, it is very possible that there is more to this particular story than has as yet been revealed.
Ostrovsky reveals why Mossad does not need a large, permanent "staff" as do other intelligence gathering organizations: members of the Jewish communities in Europe, the U.S., and South America are armed and trained by Mossad in secret "self- defense" units.
Ostrovsky was a weapons testing expert and, after being recruited and trained by Mossad, became a case officer with baggage that made him ultimately unsuitable for the work: a conscience. Ostrovsky grew increasingly disillusioned with Mossad's aims and operations which, he felt, had little to do with protecting Israel and Jews, and more to do with global destabilization for purposes of greed and personal enrichment.
Iraqis mourn Shia massacre - 271 dead
Wednesday, 3 March, 2004
Mourners blame the US for failing to protect them

Iraq is observing three days of mourning for scores of people killed in Iraq's bloodiest day since the war.
Tuesday's blasts in Baghdad and Karbala - at the climax of a Shia festival - killed 271 people, Iraqi officials say. The US had earlier put the toll at 117.
Iraqi leaders and the US have blamed the carnage on a man accused of links to Osama Bin Laden's al-Qaeda network.
A letter purporting to be from al-Qaeda sent to a London-based Arabic newspaper has denied any involvement.
Comment: A QFS member comments on the above article:
Horrendous.

I own a satellite TV and it just so happens that BBC news and CNN are side by side each other on channels 500 and 501 respectively. Tuning to CNN to see the anchors all agog over the Democratic Super Tuesday primaries, then flip over to BBC to witness coverage of the bloodiest day in Iraq since the end of the war, with over 180 dead from half a dozen different bombings.

To see these two images contrasted against each other produced such a sense of cognitive dissonance in me, that I literally felt sick and had to turn off the television.

On the American side, with all the bright colours, and shiny happy people in their immaculately clean suits, waving and cheering. In Iraq, the dirty blood-stained streets, dead and injured bodies strewn everywhere, people running mad with fear, stampeding and trampling, as the sound of bombs reverberate in the distance.

It seems no accident that this awful carnage should happen on the very day that most Americans are glued to their TV's entranced by this domestic charade. The BBC reporters kept referring to those behind the bombings as wanting to start a civil war between the Shi'ites and the Sunni's. The most obvious question to ask is... "who benefits?" Certainly not the Iraqi population, who have witnessed more direct terror and dsiruption to their society and lives under the occupation, then they ever did under Saddam. What group of people gains the most from a factionalized and chaotic Iraq?

I know we all know the answer to this question, and it seems to be that the significant "timing" of these bombings to coincide with Super Tuesday makes the picture that much clearer.
Comment: To understand who is really behind these attacks, we suggest that you ask yourself who benefits and who were the parties that wanted the war in Iraq in the first place. If you are still stumped, just read the book excerpt at the top of the page once more.
Purported Qaeda Letter Denies Role in Iraq Blasts

March 3, 2004
DUBAI (Reuters) - A letter purporting to come from Osama bin Laden's al Qaeda network denied any role in Tuesday's anti-Shi'ite Muslim explosions in Iraq and blamed the attacks that killed 185 people on the United States.
The letter, signed by the Abu Hafs al-Masri Brigades with "al Qaeda" in parenthesis, was sent to the London-based al-Quds al-Arabi newspaper. It was obtained by Reuters Wednesday.
"U.S. troops have committed a massacre against the innocent Shi'ite people to set sectarianism ablaze among Iraq's Muslims," the letter said.
"We, and with God as our witness, say we are innocent of this act and of anything that will drive the Shi'ites away. Our mujahideen (holy warriors) love God and his prophet and will not do anything that will harm the Iraqi people." [...]
Signing of Iraq Constitution Delayed After Attack

Wed Mar 3, 1:22 AM ET

BAGHDAD (Reuters) - Iraq's U.S.-backed Governing Council said Wednesday it had postponed signing the country's interim constitution after devastating attacks on Shi'ite Muslim shrines that killed at least 170 people. [...]
Pakistani city under curfew after Shiite bloodbath

Wed Mar 3, 4:04 AM ET

QUETTA, Pakistan (AFP) - Pakistan's southwestern city Quetta has been placed under curfew after 47 people were killed and more than 130 people injured after an attack on a Shiite Muslim parade that triggered mob rampages.
Helicopters flew overhead and troops patrolled deserted streets of the dusty city of one million, 100 kilometres (62 miles) from the Afghan border, a day after the worst attack on a Shiite Ashura procession in Pakistan's history of sectarian bloodshed. [...]
Clinton, Gore Set to Face 9/11 Commission

The federal panel reviewing the Sept. 11 attacks has scheduled interviews with former President Clinton and former Vice President Al Gore this month but is struggling to get similar cooperation from President Bush and administration officials. Members of the bipartisan commission said they were considering a subpoena to force the public testimony of national security adviser Condoleezza Rice.
She has declined to appear at the panel's two-day hearing later this month. "The commission wants to go back in the court of public opinion and appeal to the administration for them to reconsider their first stand," said commissioner Timothy Roemer, a former Democratic congressman from Indiana. "If we don't get that kind of cooperation, compelling Dr. Rice to come before us is an option."
Comment: It will be truly interesting to see what Clinton and Gore have to say about the 9/11 attacks. The thing about Israel is that it is an tiny nation surrounded by much larger nations which it has continually bullied and aggravated. Of course, Israel can do this with impunity because it is armed to the teeth, and most importantly, because it is backed up by the mighty USA.
It would indeed be a dangerous day for Israel if, at some point, for some reason, the US decided, or was forced, to withdraw its support for Israel. In the absence of the threat of the intervention of "Uncle Sam", Israel's Arab neigbours would surely seize the opportunity to settle a few old scores. Due to the fact that Israel is not the only country in the Middle East with nuclear capabilities, open conflict between Israel and its neighbours would probably involve destruction and death on a very large scale.
If this scenario were to come to pass, the oft-repeated quote attributed to FDR that, "in politics, nothing happens by accident, if it happens you can bet it was planned that way", would of course apply.
Israeli officials return from US after bid for backing for Sharon plan

March 3, 2004
JERUSALEM (AFP) - A high-ranking team of Israeli officials returned from Washington after having failed so far to secure US backing for Prime Minister Ariel Sharon's plan to disengage from the Palestinians.
Sharon's bureau chief Dov Weisglass and national security advisor Giora Eiland flew back to Israel in the early hours after talks with senior Bush administration officials, including national security advisor Condoleezza Rice and Secretary of State Colin Powell.
But diplomatic sources told AFP that they have so far failed to convince the US to back the "disengagement plan" which would see Israel evacuate most of its settlements in the Gaza Strip while strengthening control over others in the West Bank.
The sources said that three senior White House officials would travel to Israel for a further round of talks next week, with Washington seeking more details before deciding whether to give the plan its approval. [...]
Haitian rebel boss says he's military chief
PORT-AU-PRINCE, Haiti (AP-CP) - Rebel leader Guy Philippe today declared himself the new chief of Haiti's military, which was disbanded by ousted President Jean-Bertrand Aristide, and said he would arrest Prime Minister Yvon Neptune.
"The country is in my hands!" Philippe announced on Radio Signal FM. He summoned 20 police commanders to meet with him today and warned that if they failed to appear he would arrest them.
U.S. allegedly blocked extra bodyguards
BY JUAN O. TAMAYO
The Miami Herald
Mon, Mar. 01, 2004
The Bush administration blocked a last-minute attempt by Haitian President Jean-Bertrand Aristide to bolster his bodyguards -- mostly former U.S. Special Forces members -- fearing he wanted them to organize and lead a counterattack against the rebels who threatened his presidency, knowledgeable sources said Sunday.
U.S. officials also forced a small group of extra bodyguards from the San Francisco-based Steele Foundation to delay their flight from the United States to Haiti from Sunday to today -- too late to help Aristide, said the sources, who are close to Aristide.
The Steele Foundation, which despite its name is a private executive-protection firm, has long held the contract, approved by the U.S. State Department, to provide Aristide's personal security detail. Most of them are veterans of the Special Forces and the State Department's VIP protection service. [...]
Aristide's Steele guard rose from about 10 to about 60 in 2000 after an apparent coup attempt the previous December, according to Herald reports.
But it had dropped to around 20 to 25 as of recent weeks, the sources indicated. [...]
US Rejects Haitian Rebels' Power Bid
WASHINGTON - The Bush administration on Tuesday sternly rejected bids for power by rebels in Haiti and insisted they lay down their arms and permit an orderly transfer of power from ousted President Jean-Bertrand Aristide.
Rejecting rebel leader Guy Philippe's declaration that he was the new chief of Haiti's military, Assistant Secretary of State Roger Noriega said "he is not in control of anything but a ragtag band of people."
Faced with an international buildup in the troubled Caribbean country, Philippe "will probably want to make himself scarce," Noriega told the Senate Foreign Relations Committee on Tuesday.
But civil rights activist Jesse Jackson said the rebel leader was a U.S. ally in preparing for Aristide's ouster and it was ironic to oppose him now.
Jackson, in an Associated Press interview, said Aristide and his wife, Mildred, have a right to asylum in the United States, where they have relatives.
"Anybody... fleeing for their lives has a right to come here," Jackson said.
Despite the turmoil, top administration officials said they had no second thoughts about the U.S. role in enabling Aristide to depart the country that had elected him president in 2000.
"I am happy he is gone," Vice President Dick Cheney said on CNN. "I think the Haitian people are better off for it."
Cheney told Fox News Channel that Aristide chose to leave and resigned his presidency of his own free will.
But Sen. John Kerry, D-Mass., the front-runner for the Democratic nomination for president, said he thought there ought to be some investigation of claims that Aristide was forced out.
"I don't know the truth of it. I really don't," Kerry said on NBC-TV "Today" show. "But I think it needs to be explored and we need to know the truth of what happened." '[...]
Comment: Of course, Cheney is lying yet again.
Cheney Insists He'll Remain Bush's Running Mate
Haiti crisis soothes Franco-US relations
Paris - United States President George Bush telephoned French President Jacques Chirac on Tuesday to hail their countries' co-operation over the Haiti crisis, the latest sign of a gradual thaw in US-French relations.
France and the United States, which fell out last year over Paris's opposition to the US-led Iraq war, led pressure on Haiti President Jean-Bertrand Aristide to step down and have sent troops to restore order after an armed rebellion.
Bush called "to hail the excellent US-French cooperation on Haiti and thank France for its efforts," Chirac spokesperson Catherine Colonna said, adding that Chirac also expressed his satisfaction about the tight co-ordination of their diplomacy.
Bilateral US-French relations hit a low last year. Some top US officials asked whether France still considered itself an ally and said it could expect punishment for the way it conducted its anti-war campaign.[...]
Comment: Perhaps the French interest in ousting Arastide is connected with the recent "reparations" bill, issued to France by Arastide, to the tune of $21 billion.
Haiti hounds France for billions in reparation for colonial rule

Toronto Star Carol J. Williams
Jun. 16, 2003
Haiti Hounds French for Billions

Claims reparation for colonial rule - Illusion persists that cash is on way
PORT-AU-PRINCE—France owes Haiti exactly $21,685,135,571.48 (U.S.), its government figures — not counting interest, penalties or consideration for the suffering and indignity inflicted by slavery and colonization.
Paris swiftly rejected the demand for restitution when Haiti raised the issue in April on the 200th anniversary of the death of Toussaint Louverture. A revered figure, Louverture led fellow slaves to throw off their French colonial oppressors. [...]
'Baby Doc' Duvalier eyes return to Haiti

Jean-Claude ''Baby Doc'' Duvalier, the deposed Haitian dictator living in exile in Paris since 1986, said Monday he wants to return to his homeland as soon as possible. ''This is my country. . . . I'm ready to put myself at the disposal of the Haitian people,'' he told Gillen, who also interviewed him in December 2002. Duvalier called the recent events ''a dark chapter in Haiti's history'' and said he felt anguish and concern for his homeland. He wants to be there, too: ``I think I'm getting close and that I will soon have the opportunity to go back to my country.''
'Bring Baby Doc to justice'

Tens of thousands killed and tortured under his rule

A group of Haitian exiles living in France has called for the arrest and trial of the former president of Haiti, Jean-Claude Duvalier. They say that 47-year old Mr Duvalier, better known as Baby Doc, should be charged with crimes against humanity because of his role in tens of thousands of murders during his own rule and also in that of his father, known as Papa Doc. "It is our duty to make sure Jean-Claude Duvalier is tried for the memory of the 60,000 victims of his regime and that of his father Francois," said Gerald Bloncourt, founder of a committee seeking a trial for the former dictator.
Ousted dictator Duvalier says he wants to return to power in Haiti

Ousted Haitian dictator Jean-Claude Duvalier says he wants to return to power in his troubled country, Newsday reported Thursday. "I am working to get back to Haiti," the newspaper quoted Duvalier as saying from his home in exile in Paris. "That is my goal." Haitians lived in terror under the Duvaliers. Francois "Papa Doc" Duvalier ruled from 1957 until he died in 1971, and his son, Jean-Claude who is known as "Baby Doc," took over at age 19 and ruled through his feared Tontons Macoutes militia until he fled a popular uprising in 1986.
Comment: See here for a brief history on the Du Valiers' reign of terror in Haiti and why the possible return of "Baby Doc" will undoubtedly mean a worsening of the plight of Haitians, if indeed that is possible. Keep in mind that in all of this the ultimate blame lies with the CIA. For almost 100 years, successive US governments, through their "intelligence agencies", have manipulated the political scene in Haiti to serve their own agenda. It is no secret that one of the most important "revenue streams" for the CIA is drug running. Continued access to the drug trade is apparently the real reason that Aristide was recently "invited" to step down by the US military. See here for a timeline of CIA "interventions"
Fight between good and evil - Blair
Prime Minister Tony Blair has talked of a "struggle between good and evil" in Iraq as the country faced its bloodiest day since the toppling of Saddam Hussein.
At least 140 people were killed when explosions blasted pilgrims gathering at shrines for the Shiite festival of Ashoura - highlighting tensions between them and the Sunni minority who for so long held sway under Saddam.
A series of suicide bomb and mortar attacks wreaked havoc among those taking part in Shia Muslim religious festivals in the cities of Karbala and Baghdad.
Mr Blair said at No 10 that by targeting worshippers in such a "cruel and evil" way, the attackers were seeking to cause "the maximum amount of division and hatred" in Iraq.
He told reporters; "If there was any clearer struggle between good and evil, it is between those on the one hand who want to build Iraq as a decent country in which people from whatever religious quarter and live together in freedom and in peace and on the other, those who would destroy that and replace that by religious hatred."
Mr Blair added that the purpose of the outrages was "to try and set the different religious communities in Iraq against each other, to destroy the progress in Iraq, and cause the maximum amount of dissent, division and hatred, when the vast majority of people in Iraq want to build an Iraq that is stable and free and prosperous and democratic for the future".
A full blown conflict between the two traditions of Islam would be the coalition forces' worst nightmare, dwarfing sporadic attacks by so-called pro-Saddam insurgents on US-led troops.[...]
US-style terror alert ruled out
A US-style system of national terror alerts has been ruled out by Home Secretary David Blunkett because it could trigger panic similar to Orson Welles'' infamous adaptation of "War of the Worlds".
Mr Blunkett told MPs that he was not considering a broad hierarchy of "green, amber and red" alerts as adopted in the States.
"Without being facetious some of us are old enough to remember Orson Welles," he said. "We have got to be very careful that we don't trigger anything like that."
Mr Blunkett was referring to the dramatisation of HG Wells' novel, broadcast in 1938, which used a documentary style so realistic that people across America believed the planet had been invaded by Martians.
"We took the view that constant public reports of the changing levels (of risk) would not be helpful," Mr Blunkett told a joint session of the home affairs and defence select committees.[...]
Child-Murder Case to Open in Belgium

After nearly eight years, Belgian TV viewers are used to the sight of Marc Dutroux, small and pale with a thick mustache, handcuffed and wearing a bulletproof vest as he is shuffled between prison and courthouse. The crimes committed between 1995 and 1996 made international headlines, not only because of their horrifying nature but because of the stunning incompetence revealed in the investigation.
It led to one of Belgium's worst political crises and to high-level resignations. Some 300,000 people took to the streets in protest, and the $6 million trial is the most expensive, sensational and heavily secured in modern Belgian history. From the outset, the case has been shadowed by rumors, never borne out, of high-level trafficking in children for sex.
Comment: "From our comfortable seat in life we never could have imagined that thousands of well-off adults, integrated and even cultured, find pleasure in seeing children tortured and killed." - From a front-page editorial in Italy's Corriere della Sera, reprinted in The Irish Times, September 29, 2000
Flashback: Belgian king wins paedophile rebuttal
The French publishers of a book about paedophelia in Belgium have been ordered to insert a formal denial by the Belgian King, Albert II, of some of the allegations it contains. King Albert and the Belgian Government went to court in Paris because they said the book, The Paedophile Dossier, contained a series of unfounded libels. The book, by two French journalists, is a sensationalist account of the case of Marc Dutroux, the alleged sex offender and killer whose discovery five years ago caused such trauma in Belgium and the country's political establishment. Apart from general accusations of government cover-ups, the authors personally connect the name of King Albert with the scandal, saying that as crown prince he attended parties at which paedophiles were present.
Flashback: Belgian sex ring 'ignored'

In the interview with the Flemish-language station VTM Dutroux admitted locking up the girls but did not acknowledge responsibility for their deaths. He also said he had been part of a wider paedophile network but said the justice system did not want to pursue it. "There is a well-grounded [paedophile] ring," he said. "I maintained regular contact with people in this ring. However, the law does not want to investigate this lead."
But the BBC's Shirin Wheeler in Brussels says the interview is bound to fuel theories that the delay in bringing Dutroux to trial is because of a cover-up by members of the Belgian establishment allegedly linked to paedophile activities.
Uk's worst child porn collector jailed
An accounts clerk who obsessively down loaded the largest known collection of child pornography in Britain has been jailed for five years.
Andrew Tatam, 34, admitted possessing almost half a million indecent images of children, which he was said to have collected like a "trainspotter".
Judge Michael Heath, sitting at Lincoln Crown Court, said the images that he had collected were "utterly vile and horrendously exploitative of children".
The court heard that Tatam, ofnMoulton, near Spalding, had downloaded 495,524 images of child abuse between December 1997 and September 2002.[...]
Man held over porn tapes with two month old
Sacramento, California - A man was being held without bond on federal child pornography charges after agents said they seized images from his home showing him performing sex acts on a two-month-old girl.
United States Immigration and Customs Enforcement agents said the girl is one of the youngest sexual assault victims they have ever encountered.
The suspect was arrested at his home on Thursday after the agents said they found explicit video images showing him engaging in sexual acts with the infant, who is now eight months old.[...]
Flashback: Woman judge 'ran sex ring that killed boy aged five'

By Hannah Cleaver in Berlin
01/03/2003
A woman former lay judge in a youth court in Germany is thought to have headed a child abuse ring that murdered a five-year-old boy.
Police have arrested 12 men and women thought to have abused the dead boy, his friend, now aged seven, and an even younger girl and possibly other children.
The boy, named only as Pascal, was killed in September 2001, according to statements made to police by several of the arrested adults. His body has not been found and a search has been taking place in a quarry just over the border in France.
The abuse took place in the back room of a pub run by the former judge, named only as Christa W. The bar was a well-known meeting place for drug dealers and prostitutes. Some press reports suggest that Christa W took money from customers for access to the children.
She had legal custody of Pascal's friend when he was six, granted by a former colleague at the Youth Ministry who is now also under investigation.
He was removed from her care after complaining that she, her partner and his own mother and her boyfriend sexually abused him. It is thought that Pascal, whose home was 100 yards from the pub, was beaten while being abused, to keep him quiet.
But, say police, he was hit so hard that he died. The abusers panicked, put his body in a car, drove across the border and buried it.
Comment: Of course, all of the above, and the justifiable fear it generates, fuels the below.
'Anti-abduction' implant for children

Parents afraid that their daughters could be abducted are asking a British scientist to implant a tracking microchip under their skin, so that they can be found quickly. Cybernetics expert Kevin Warwick said he had received requests for the procedure from "a number of families" following the deaths of 10-year-olds Holly Wells and Jessica Chapman. One girl, 11-year-old Danielle Duval, will have a device implanted in her arm sometime during the next few months.
UPDATE: Supreme Court to hear appeal in police ID demand case
Associated Press
Tue, Mar. 02, 2004
CARSON CITY, Nev. - When Larry "Dudley" Hiibel saw the flashing lights of a sheriff's cruiser approaching him near Winnemucca on May 21, 2000, he never imagined the ensuing confrontation would lead to a constitutional dispute in front of the U.S. Supreme Court.
But that's where Hiibel will be March 22 as a result of his arrest for failing to identify himself to a sheriff's deputy almost four years ago. [...]
Hiibel's constitutional challenge to a state law requiring him to identify himself to a peace officer will be considered by the nation's highest court.
The case pits the Fourth Amendment right against unreasonable search and the Fifth Amendment right against self-incrimination against a state's right to conduct a criminal investigation based on reasonable suspicion.
Hiibel, 59, a rancher who likes his privacy, said that if Humboldt County Deputy Sheriff Lee Dove had approached him differently, there might never have been a constitutional case. [...]
The deputy was investigating a report of a domestic disturbance between Hiibel and his daughter, Mimi.
Mimi Hiibel was driving the family's pickup. She had stopped it on the side of Grass Valley Road and Larry Hiibel was outside smoking a cigarette when the deputy arrived.
Hiibel said he was upset because the deputy immediately asked him for his identification rather than investigating the alleged domestic disturbance. Hiibel was asked repeatedly for identification but refused - 11 times.
"In America people have the right to remain silent," Hiibel said. "I didn't have to kowtow to the guy. I don't bother people and I don't appreciate them bothering me."
Ultimately, Hiibel was fined $250 for causing a delay to a peace officer. Prosecutors dropped a domestic battery charge against him. [...]
Survey: Americans Have Super-Sized Bodies
CHARLOTTE, N.C. - Well into what paleontologists of the future might call the Fast Food Drive-Thru Epoch, the most complete body survey conducted in 50 years shows Americans have super-sized, particularly in the waist and hips.
TC2, a company based in the Raleigh suburb of Cary, used light-pulsing, 3-D scanner technology to measure some 10,000 Americans of all ages and ethnicities. The SizeUSA survey confirmed that all those extra french fries have come with a price.
The study was funded by clothing manufacturers, the military and colleges and universities, all of whom have a keen interest in body sizes.
Size 8 has long been thought to represent the measurements of the average American woman. In the clothing industry, a size 8 officially is supposed to be a 35-inch bust, a 27-inch waist, and 37 1/2-inch hip.
But in the survey, white women ages 18 to 25 came in, on average, at 38-32-41, with white women ages 36 to 45 coming in at 41-34-43.
In truth, some manufacturers made the adjustment years ago. Some sell a size 10 as a size 8 to flatter women's vanity, TC2's Jim Lovejoy, who conducted the survey, said in a telephone interview Monday.
The last such survey of Americans' bodies was in 1941, and it was a low-tech undertaking, involving measuring tapes. [...]
Bush's great debate -with himself
Borrowing from George W. Bush's favorite new joke about the Democratic debates, one could say that the Republican Party's presidential choice is featuring a wide variety of opinions – favoring action on global warming and doing nothing; calling for a balanced federal budget and charting a future of endless deficits; advocating a "humble" foreign policy that decries "nation-building" and running a foreign policy that is arrogant and deeply involved in devising how other countries govern themselves.
The punch-line of that joke would go: And the Republican debate covers the opinions of just one candidate, George W. Bush.
Of course, Bush has used his version of this knee-slapper to mock Democratic Sen. John Kerry for supposedly flip-flopping on issues. But the joke could play as well against Bush, who sold himself to the voters as one thing in 2000 and performed quite differently in office.
The consequences of Bush's policies are also grim. They are forcing painful choices for the United States in the near future, from potential worldwide disorder caused by climate change, to a $6.9 trillion federal debt by 2014, to unprecedented levels of anti-Americanism worldwide.[...]
Beyond the forsaken campaign pledges, there are other contrasts between what Bush says and what Bush does.
As a candidate facing possible defeat in Florida, for instance, Bush rushed to the U.S. Supreme Court to get the justices to make an unprecedented ruling to stop a statewide recount of votes. In December 2000, activist judges making novel legal arguments to protect Bush's interests were just fine. Today, however, Bush is outraged that "activist judges" have ruled that the government shouldn't bar homosexuals from getting married. Stopping vote counts apparently is one thing, while stopping weddings is an altogether different matter.
So, there may be questions about how premeditated Bush was in breaking campaign promises and engaging in other logical inconsistencies. Perhaps, he was simply reacting to unexpected events.
But there can be little doubt that Bush's complaints about Democratic flip-flopping are more than a bit like a fellow in a glass house throwing stones. A vigorous debate could be arranged by splicing together clips of Bush-2000 with Bush-2004.
Fradkov Names Zhukov as Deputy
Prime minister nominee Mikhail Fradkov said Tuesday that he would pick highly respected liberal economist and veteran legislator Alexander Zhukov as his first deputy prime minister, in an announcement that was warmly welcomed by investors and most of the political elite.
But the selection of Zhukov as the country's economic tsar -- as one investment banker put it -- could be a sign that two key liberal reformers, acting Deputy Prime Minister and Finance Minister Alexei Kudrin and acting Economic Development and Trade Minister German Gref, are on their way out, some market watchers said.
Fradkov, a career bureaucrat with vast experience in foreign trade issues, announced his choice of Zhukov during a visit to the State Duma, where he conferred with faction leaders ahead of their vote on his candidacy Friday.[...]
Russia may be offered bigger say in European security

Will Russia play a bigger role in EU crisis management operations?

Russia could have more of a say in the EU's security and defence policy if progress is made in resolving disputes on the Soviet Union's old borders, the EUobserver has learned. The EU is ready to offer Moscow the carrot of deeper security ties, in return for progress in thawing the frozen conflicts in Moldova and Georgia, diplomatic sources have told this news-site. The move could see Russia play a co-decision making role in EU crisis management operations, a significant step up in co-operation and one which Moscow has repeatedly called for.
Egypt 'torturing gay men'

Egyptian authorities have entrapped, arrested and tortured hundreds of gay men suspected of engaging in consensual homosexual sex, a New York-based human rights group claimed in a report released today that demands an end to such actions. Human Rights Watch urged Egypt to repeal legislation allowing the prosecution of consensual homosexual relations - covered under the country's debauchery laws - and permitting police surveillance and entrapment.
In a 144-page report, In a Time of Torture: the Assault on Justice in Egypt's Crackdown on Homosexual Conduct, Human Rights Watch documents what it describes as Egyptian government repression of gay men. It condemned the practice of police agents surfing the Internet and answering personals placed by men seeking men, then arranging meetings with them and arresting them. [...]
Hong Kong residents spied for MI6, says Beijing

By Richard Spencer in Beijing
03/03/2004
Three British passport holders from Hong Kong have been arrested while visiting China and accused of spying for MI6. They were arrested over the course of the last year, but the charges have only now come to light.
The Chinese government is waging a campaign to discredit pro-democracy activists in Hong Kong as "unpatriotic" and the charges conform to official propaganda that the former colony is a "nest of spies".
British and American support for wider democracy is part of a plot to undermine Chinese rule there, and even the regime in Beijing, Chinese authorities claim.
About half of Africa is starving
About half the countries in Africa have serious food shortages, primarily due to drought, with 93 percent of the continent's arable land depending on rainwater, the chief of the United Nations Food and Agriculture Organisation (FAO) said on Tuesday.
Jacques Diouf, who arrived here Tuesday for a regional food conference, told reporters that about 23 out of 53 African states suffered from dire food shortages, the SAPA news agency reported.
"About 93 percent of Africa's arable land depends directly on rain," he said.
"This is alarming when one takes into account that nearly 75 percent of the poor live in rural areas and agriculture employs nearly 60 percent of Africa's total workforce," he said.
Diouf said the situation would become worse if there was no rainfall in the eastern and southern regions of Africa.
Blair Sets Up Commission for Africa
British Prime Minister Tony Blair has set up a Commission for Africa to look into the poverty rate in the continent, which "is the only major region in the world to have grown poorer in the past 25 years."
Reports by some British newspapers (Guardian, Independent etc) said the Commission would work with the World Bank, United Nations and academic researchers to look at economic issues as well as health, conflict resolution, the environment and HIV/AIDS.
The Commission, which will be chaired by Blair will also have as members representatives of the United States, United Kingdom, France, South Africa, Kenya and Ethiopia. Its membership will also include the Chancellor of the Exchequer, Gordon Brown; Michel Camdessus, the former director of the International Monetary Fund, (nominated by the French President, Jacques Chirac); Senator Nancy Kassebaum Baker, former chair of the Senate Africa Committee (nominated by George Bush); Trevor Manuel, the South African Minister of Finance; Bob Geldof, a musician and campaigner; K Y Amoako, the Kenyan secretary to the Economic Commission for Africa; Meles Zenawi, the Prime Minister of Ethiopia and Hilary Benn, the UK's Secretary of State for International Development.[...]
A member of the Commission, Bob Geldof said that it would be "tantamount to murder" if global leaders fail to act on the recommendations of the study, which is expected to come up with an action plan for more rapid growth in Africa.
"It is time to tell the truth about our failures and theirs (Africa's), and how we are complicit in the deadly tangle we are both involved in."
'Cannabis cultivation worsens food shortages'
Vienna - A shift from growing crops to cultivating cannabis is worsening Africa's food shortages, the International Narcotics Control Board (INCB) said in its annual report published on Wednesday.
The United Nations agency said the profits from cannabis and other drugs were also fuelling the continent's wars.
In Ivory Coast, Liberia and the Central African Republic, rebels and militia fought with arms bought in part with drug money, according to its report.
Cannabis has become "a significant economic crop" for export in western and central Africa after the prices of agriculture products dropped on the international market, the INCB said.
Cannabis cultivation has been feeding local demand for the drug in East Africa and in the war-torn Sudan it has worsened the existing food shortage as farmers switch to the more lucrative, illicit crop, it said.[...]
US widens its sanctions against Zimbabwe
Washington - The United States on Tuesday said it was widening an existing sanctions regime against Zimbabwe to include seven government-related businesses.
The enhanced US sanctions ban any transactions with the seven black-listed groups.
The US state department said the sanctions will apply to commercial farms "seized" by Zimbabwe Information Minister Jonathan Moyo; Zimbabwe Defence Industries, a state-owned arms maker and M&S Syndicate, a holding group owned by the ruling Zimbabwe African National Union-Patriotic Front.[...]
Namibia farm expropriation 'to be legal'
Expropriation of white-owned farmland will start soon in Namibia but the procedure would be peaceful and legal and any aggrieved farm owner could have recourse to the law, the government said on Tuesday.
In a statement in Parliament, Lands, Resettlement and Rehabilitation Minister Hifikepunye Pohamba said the willing-seller-willing-buyer principle adhered to so far had "failed to deliver the required results."
He said that in consequence expropriation would commence soon "in a peaceful and orderly manner in accordance with the constitution and the applicable laws".
Of the estimated 3800 commercial farms in the country, some 700 have changed hands and have black owners since Namibia's independence in 1990.
Pohamba did not give a timeframe nor he specify how many farms would be expropriated.[...]
Dollar Climbs to 2004 Peaks

By Burton Frierson
March 3, 2004
LONDON (Reuters) - The dollar hit the year's highs against the euro, yen and Swiss franc on Wednesday, maintaining a recovery built on rising optimism over U.S. job growth and expectations this would mean higher U.S. interest rates. [...]
Comment: Optimism and expectations don't seem like a very firm foundation for economic growth. Neither does a record deficit, a continuing increase in hiring overseas, a high unemployment rate, and a War on Terror that will apparently be without end.
US military spending soars, security suffers
By Jim Lobe
Asia Times
March 3, 2004
WASHINGTON - More than one-fifth of the proposed 2005 United States military budget could be cut and the money spent on projects that would better protect the nation's security, according to a task force report released Monday. Overall, the steep increases in US defense budgets under President George W Bush have largely failed to strengthen US security since the terrorist attacks of September 11, 2001, adds the study, written by nine national-security experts. [...]
Six die as militant attacks jail van outside prisonhouse in Indian Kashmir

March 3, 2004
JAMMU, India (AFP) - Three policemen were among six people killed when a heavily-armed Muslim guerrilla attacked a prison van in Indian Kashmir during a bid to free a fellow militant, police said.
The daredevil raid outside the District Jail of Jammu, winter capital of Indian Kashmir, occurred mid-morning when 10 militants were about to be taken in a police van to a local court, Jammu police chief P.L. Gupta told AFP Wednesday.
He said the lone gunman, who was killed during the shoot-out, hurled grenades and fired randomly at the van, killing three policemen, a civilian and one of the prisoners. [...]
At least 39 dead in eastern Nepal clashes

March 3, 2004
KATHMANDU (AFP) - At least 39 people were killed in a major gunfight between the security forces and Maoist rebels in eastern Nepal, the most serious clashes between the sides for months, police said.
Eleven soldiers, 18 policemen and 10 Maoists died in the clash overnight which started when a group of rebels tried to blow up a telecommunications tower, a police official said.
The rebels had first raided a bank and attacked an army barracks and a police post to divert the security forces before attacking the broadcasting tower, he said.
About 60 security personnel were guarding the tower, owned by the state broadcaster, when the attack began about 21:35 pm (1550 GMT) Tuesday. [...]
"The tower has been completely destroyed," a police official said, adding that the rebels had looted rocket launchers, self-loading rifles, semi-automatic rifles and other weapons from the security forces before fleeing. [...]
12:44 2004-03-03
An earthquake measuring 4.9 points on the Richter scale was registered near the shores of Kamchatka (Russia's Far East), RIA Novosti was told in the Kamchatka seismology centre.
The epicentre of the earthquake, which took place at 3:20 a. m. Moscow time was in the Pacific Ocean, some 90 kilometres east of the Cape Krestovy at the depth of 41 kilometres below the ocean's bottom.
Only slight tremors could be felt in Petropavlovsk (the centre of the Kamchatka Region), which is 140 kilometres away from the epicentre.
No victims or damage have been reported.
Anger Linked to Stroke Risk in Men
DALLAS - Hotheaded men who explode with anger seem to be at greater risk of having a stroke or dying, new research shows. Their risk is even greater than men who are simply stressed-out Type A personalities.
Angry women, on the other hand, don't run as high a risk of having a stroke or heart problems, according to a study released Monday in the American Heart Association (news - web sites) journal Circulation.
The study showed that men who express their anger have a 10 percent greater risk than non-hostile men of developing an atrial fibrillation, a heart flutter that 2 million Americans have. It is non-threatening for many, but it can also increase the risk of stroke.
Men who unleashed their anger were also 20 percent more likely to have died from any cause during the study.
"There has been a perception that you can dissipate the negative health effects of anger by letting anger out instead of bottling it up," said Dr. Elaine Eaker, lead researcher and president of Eaker Epidemiology Enterprises in Chili, Wis. "But that was not the case in this study."
It also found that men who are generally hostile and contemptuous of other people are 30 percent more likely to develop the irregular heart rhythm than men with less hostility.
Atrial fibrillation can lead to stroke because the heart's two upper chambers don't beat effectively enough to pump out all the blood, allowing it to pool, form clots and increase stroke risk.
Researchers have long known about the link between anger and hostility and heart disease, but this study offers a more definitive association, said Dr. John Osborne, a cardiologist at Baylor University Medical Center in Grapevine, Texas, who was not involved in the study.
"There's a lot of things we understand about atrial fibrillation ... but the question is what triggers it," Osborne said. "I think this may give us a better appreciation."
The research also is significant because, unlike other studies, it was long-term and based on a large group of people, he said.
The study analyzed more than 3,000 adult children of the original participants of a landmark study begun in 1948 in Framingham, Mass. [...]
'My whole world came crashing down around me'
Hyderabad - An Indian man said he killed his family and attempted suicide in despair after being wrongly told he had Aids.
"I found that my world had come crashing down" after receiving the faulty diagnosis by telephone, factory welder Madhava Rao, 35, said on Monday in a hospital where he was recovering from swallowing poison.
He wept over the killing of his 28-year-old wife Shanta Kumari and two sons, aged one and three.
"I was worried that my family will have to suffer after my death," Rao said.[...]
Boy hacks girl to death at school
Pupils and staff at a KwaZulu-Natal school watched in horror as a 16-year-old boy hacked a schoolgirl to death after she had spurned his sexual advances.
The attacker later committed suicide.
Sabelo Mlambo, a Grade 5 pupil at the Hlazane Primary School in Maputaland, brandished a cane knife at Grade 6 pupil Thobile Gumede, 13, in full view of other pupils and teachers on the school grounds on Thursday.
Thobile tried to run away, but she stumbled. The boy caught her and chopped at her head and neck repeatedly. She died on the scene.[...]
The full horror of the Sizzlers massage parlour massacre will be laid bare for the first time today.
It is expected that expert medical evidence will show that the nine men who died had been tortured for several hours.
Gruesome video footage, taken minutes after police arrived at the murder scene in Sea Point, is to be screened in the Cape High Court.
It will show images of a blood- splattered dorm room where five of the bodies were found bound and lying closely together. Their hands and feet were tied with duct tape.
Some had their throats slit. Others were executed with a single gunshot to the back of the head.
Six victims died at the scene and another three in hospital.
Former waiter Adam Woest, 27, and taxi driver Trevor Theys, 43, face nine charges of murder and one charge of attempted murder.
It is alleged they killed Sizzlers owner Aubrey "Eric" Otgaar, and masseurs Sergio de Castro, Warren Visser, Stephanus Fouché, Tim Boyd, Johan Meyer, Travis Reade, Marius Meyer and alleged client Gregory Berghaus in a Sea Point house in the early hours of January 20 last year.
The charge of attempted murder relates to the sole survivor of the massacre, who is a State witness and may not be named.[...]
Anthrax Jabs Blamed for Baby Deaths

Soldiers who served in Iraq and their partners today expressed fears for the health of their unborn babies after other parents blamed anthrax vaccinations for a cluster of infant deaths. The death toll of babies born in the small unit at 33 Field Hospital in Gosport, Hampshire, has provoked calls for a public inquiry into the Government's vaccination programme.
Since the war in Iraq last year, pregnancies at the base have ended in two miscarriages, three premature births, one still-birth and a forced termination. In each of the seven cases, at least one of the parents had received the anthrax vaccination.
Comment: The truth is that the cherished "leaders" in the US are no more concerned for the lives of our unborn children than they are for the lives of any of their subjects. In fact, there is an alarming amount of evidence to suggest that not only do the "elite" see the citizenry in the same way that a farmer sees his cattle, they are planning to "cull the herd" at some point in the not too distant future. See our Signs Flu supplement for more on this topic.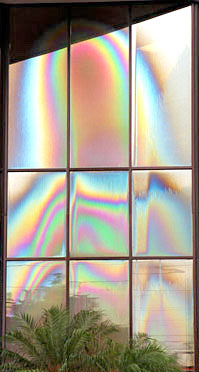 Faithful gather at night to hail shattered Mary
By ADRIENNE P. SAMUELS, Times Staff Writer
St. Petersburg Times
Published March 3, 2004
CLEARWATER - Rosie Reed stood in the parking lot, handing out plastic rosaries to the faithful.
The blessed beads ran out first.
The unblessed ones were gone by midnight.
Street lights buzzed. People whispered their prayers in half a dozen languages. A girl with wavy hair and blue eyes sat on a yellow curb, watching her own tears fall to the ground.
Dark clouds diffused an eerie moonlight shining on the lower half of Mary's image - the part that hadn't been broken out a day earlier by a street Goliath wielding ball bearings and, perhaps, something akin to David's slingshot.
Hundreds of believers, most of them Hispanic, came to see the Virgin's remains. They arrived after dusk and before dawn, with their children. They wanted to know who did it and how. But neither the Virgin's live video camera nor the police are omniscient, and neither offered answers.
By 11:30 Monday night, the faithful had trickled to 50, each holding their beads. By 1 a.m. Tuesday, 20. Then 15. Eight. Twelve.
Visitors ebbed and flowed. Many had not yet heard about the tragedy of the Virgin of Clearwater, a rainbow-hued apparition in the glass of an office building wedged between a do-it-yourself carwash and a car dealership on U.S. 19.
Cesar Avila, 24, of San Luis Potosi, Mexico, was stunned.
Stricken, he sank down in his chair.
"I did not know about this news." He held back tears. "This is too much of a surprise. There is no respect in this world."
Avila, like thousands of other Mexicans living in Tampa Bay and throughout Florida, felt a kinship with Clearwater's Virgin. She reminded him of home and of the "Brown Virgin," Our Lady of Guadalupe, who in 1531 appeared to an Aztec man just outside of Mexico City.
Both virgins offer Avila comfort after he gets off work at the Bamboo Club restaurant in International Plaza.
The building at 21649 U.S. 19 became famous after Dec. 17, 1996, when someone saw the likeness of the Virgin Mary in the dark glass. Half a million people flocked there to see it. Though experts say the image was caused by a chemical reaction, the Shepherds of Christ Ministries in Ohio bought the structure, calling the image a miracle.
Wearing heavy gloves, those same shepherds on Tuesday swept shards of the glass into blue, plastic buckets and slowly worked a blue tarp over the now-empty frames. The windows will be replaced, said site leader Reed, who passed out palm-sized photos of the image along with the rosaries.
She talked to every onlooker, offering comfort.
"This is holy ground," she said. "You can feel the presence of God here, and Mary." [...]
A group of astronomers led by a co-discoverer of the "dark energy" pervading the cosmos has come forth with new results that begin to suggest how it actually works.
Dark energy is the mysterious force causing the expansion of the niverse to speed up, as discovered in 1998. Adam Riess (Space Telescope Science Institute) and 18 colleagues have been tracking the expansion history of the universe using distant Type Ia supernovae as standard candles. On February 20th they announced measuring 16 new Type Ia's that they found in Hubble Space Telescope images, some with redshifts as great as 1.6. From these observations, the team determined that the universe clearly started accelerating about 4 to 6 billion years ago (at roughly redshift 0.5). This was when the density of matter thinned out enough, due to cosmic expansion, for the dark-energy repulsion to start overpowering matter's self-gravity.
The real prize would be to find the dark energy's "equation of state," a quantity knows as w, and whether this is changing with time. In other words, is dark energy some fundamental property of space, one that exerts a constant force per cubic centimeter regardless of how space expands? If so, it would be like Albert Einstein's idea, put forth in 1920, of a "cosmological constant," with w fixed at a value of –1. Or is dark energy something in space, such as exotic particles that thin out as the universe expands, causing a changing force for acceleration? Such a hypothetical substance has been named "quintessence."
The difference is crucial to the cosmic future. In the former case, the universe will expand relatively gently forever, allowing stars, galaxies, and clusters of galaxies to hold together indefinitely. But quintessence could result in a "Big Rip," in which space eventually accelerates so fast that every star, planet, and even atom is torn apart — or a "Big Crunch," in which the force reverses direction and yanks space back into a sort of reverse Big Bang.[...]
US scientists say Mars once 'drenched' with water

The US Mars rover Opportunity has found evidence that the surface of Mars was once "drenched" with water, NASA scientists announced Tuesday.
Comment: It is almost boring to watch the slow unveiling of supposedly "amazing" revelations. If only they would just get to the punchline of this sick joke that they have been playing on humanity for decades!
India lands 'UFO' in Pakistan, creates panic
Tuesday, 02 March , 2004
New Delhi: Has a UFO (unidentified flying object) landed in Pakistan from India? Panicky authorities in Pakistan certainly thought so and sent all concerned on either side of the borders separating the two nations into a tizzy.
The Border Security Force (BSF) went on a state of high alert in Punjab following the report of the UFO taking off from India and landing in Pakistan.
According to a senior BSF official, the reported flying object landed in Pakistan territory around 300 yards from the zero line near the BSF's Fatehpur check post in the village of Chann Kalan on Thursday evening.
BSF Constable Jagdish Parishad, who was on duty at the international border on Thursday evening, was quoted by the Daily Times as saying that he had seen "a flying object like a hot-air balloon carrying three persons, who disembarked after landing in Pakistan's territory".
But according to his Senior Commandant Darbara Singh, it could have been a para- glider or a fan-glider or even a hot air balloon.
"Now it has become difficult to ascertain the nature of the flying object that landed in the Pakistani territory, as the BSF constable deployed at the post was not educated enough to identify the object," claimed Singh.
"Since the constable has never seen any para-glider, fan-glider or a hot-air balloon, it is difficult to verify the authenticity of the matter," he added.
"The BSF has already handed over a protest note to the Pakistan authorities to provide necessary information on the landing object," he further said.
Meanwhile, the police station on the Indian side had lodged a case under the Indian Foreign Passport Act and Foreign Act, a police official said.
McDonald's Menu to Go on Diet in 2005

By DAVE CARPENTER
Mar 2, 11:03 PM
CHICAGO (AP) - Say goodbye to those super-sized fries - McDonald's is slimming down its menu.
The hamburger giant has started phasing out its trademark Supersize fries and drinks in its U.S. restaurants as part of an effort to simplify its menu and give customers choices that support a balanced lifestyle, a company spokesman said Tuesday. [...]
Riker said the changes started going into effect in January.
"This core menu, which has been under development since 2002, simplifies our menu and restaurant operations and provides a balance of choices for our customers," he said. "A component of this overall simplification, menu and balanced lifestyle strategy is the ongoing phase-out of the Supersize fry and the Supersize drink options." [...]
Comment: We're not sure which is more shocking: that McDonald's is slimming down its menu, or that it took them two whole years to figure out what to change.
Coca-Cola's special water source is a tap in Sidcup (UK)

The ingredients of Coca-Cola are, as every schoolchild knows, one of the world's best-kept secrets. Even subcontractors who bottle the stuff are kept in the dark, in order to preserve the mystique of The Real Thing. The same cannot be said, however, about Dasani, the Coca-Cola Company's latest foray into the British bottled water market. It comes from the tap. In Sidcup, to be precise.
Yesterday, the world's biggest soft drinks manufacturer defended the concept of charging a recommended 53p per 500ml for what can normally be obtained by a slight movement of the wrist. [...]
Comment: Does this qualify as a conspiracy? Oh, wait, we forgot, they don't exist!
Eleven-Year-Olds Die After Drinking Binge

By TOM LACEKY
Associated Press Writer
March 2, 2004, 8:19 PM EST
HELENA, Mont. -- Two 11-year-old boys whose bodies were found in a snowy field on an American Indian reservation died after consuming massive amounts of liquor, the sheriff investigating the case said Tuesday. One boy had a blood-alcohol level more than six times the legal threshold for drunken driving. [...]
Wild pigs find Berlin anything but boaring
Berlin - A German hunter stabbed a wild boar to death in a stairwell after the beast rammed through the bolted front door of a block of flats and stormed up to the sixth floor, a Berlin newspaper reported on Tuesday.
The beast from the local forest sped past a group of children playing outside and into the building in a Berlin suburb, probably in search of food. Petrified neighbours peered through their spy holes fearing their doors would not hold - and called 36-year-old hunter Conrad Meyer.[...]
---
Remember, we need your help to collect information on what is going on in your part of the world!
We also need help to keep the Signs of the Times online.
---

Check out the Signs of the Times Archives

Send your comments and article suggestions to us

---
Fair Use Policy
Contact Webmaster at signs-of-the-times.org
Cassiopaean materials Copyright ©1994-2014 Arkadiusz Jadczyk and Laura Knight-Jadczyk. All rights reserved. "Cassiopaea, Cassiopaean, Cassiopaeans," is a registered trademark of Arkadiusz Jadczyk and Laura Knight-Jadczyk.
Letters addressed to Cassiopaea, Quantum Future School, Ark or Laura, become the property of Arkadiusz Jadczyk and Laura Knight-Jadczyk
Republication and re-dissemination of our copyrighted material in any manner is expressly prohibited without prior written consent.
.