---
Picture of the Day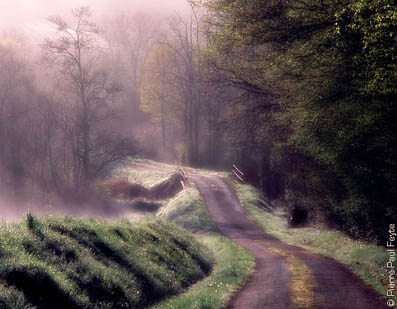 ©2004 Pierre-Paul Feyte
La France vous souhaite la bienvenue
As many of you know, Signs of the Times is assembled in France by a cosmopolitan group with varied backgrounds. Curiously, France became the target of a campaign of slander and disinformation in the United States at about the same time as the Signs team was making the move to establish itself in France, in the build-up to US aggression in Iraq. Our work, too, has been the target of a similar campaign. Because many of our readers are in the US, and are, therefore, subjected to the anti-French propaganda in the US media, we would like to do what we can to counter this campaign by offering you the occasional glimpse into France, French culture and society, and life here in general.
We thought we would begin with a subject that touches each one of us, whether in the US, France, or any other country: the work day. The difference between the US and French points of view is well summed up in the following quote from the Boston Business Journal:
My French drinking partner agreed that his countrymen aren't as driven as Americans, but that's because the French want to have a life while Americans want to earn a living.
Indeed.
This is in the same vein as a story we heard of some Americans who had just clinched a deal in Paris. They turned to the French lawyer who was handling the paperwork and announced in an excited tone that they would be at his office the next morning at 8 to sign the documents. The lawyer turned to them and said: "You are welcome to be at my office at 8 if you wish. I, however, will be home in my shower."
Anecdotes are one thing; legislation is something else.
In the last couple of years, the French have been making the transition to a 35-hour work week, legislated by the national government. For many people, this means four days of work a week and three days off. Contrast this to the US where reports indicate that people are working more than before, with the average over 40 hours per week.
But not only are the weekly hours greater in the US than in France, the difference in vacation time is also significant. In the United States, there is no federal regulation guaranteeing working people any vacation time whatsoever! The standard vacation time is two weeks. In the United States, employees in middle and large-sized companies usually have to wait five years before getting the third week of vacation, and often have to work for 25 years before they get the fourth. (While our US readers will be all too aware of these figures, we include them for our readers from elsewhere who may not.)
Compare this with France where an employee beginning their first job has five weeks of vacation time after their first year. This time off is the national law and often works out to taking a month off during the summer, the famous month of August, with another week during the winter.
Of course, France is not alone in providing their people with extended vacation time. The following two tables show how countries compare:
COUNTRY

DAYS BY LAW

AVERAGE

Sweden

25

25-35

Austria

25

30

Denmark

25

30

Germany

24

30

Italy

20

30

Norway

21

30

Spain

25

30

France

25

25-30

Switzerland

20

25-30

Ireland

20

28**

Australia

20

25

Finland

24

25

Netherlands

20

25

Portugal

22

25**

United Kingdom

20

25

Belgium

20

24**

Greece

20

23

Japan

10

17.5

China

15

15

U.S.

0

10.2*

Sources: European Industrial Relations Observatory, World Tourism Organization; Los Angeles Times;
* Bureau of Labor Statistics, paid-leave after three years;
** Economic Policy Institute
Table 1. ABC News
| | |
| --- | --- |
| Country | |
| Argentina | 14 calendar days |
| Australia | No national law, but 4 weeks is standard |
| Belgium | 20 days, premium pay |
| Bulgaria | 20 business days |
| Canada | At least 2 weeks, determined by provincial law |
| Chile | 15 working days |
| China | 0 |
| Czech Republic | 4 weeks |
| France | 5 weeks |
| Germany | 4 weeks |
| Hong Kong | 7 days |
| Hungary | 20 work days |
| Ireland | 4 weeks |
| Israel | 14 days |
| Italy | Mandated vacation, length determined by employment contract |
| Japan | 10 days paid time off (includes other leave time) |
| Mexico | 6 days |
| Northern Mariana Islands | 0 |
| Poland | 18 working days |
| Puerto Rico | 15 days |
| Saudi Arabia | 15 days |
| Singapore | 7 days |
| South Africa | 21 consecutive days |
| South Korea | 10 working days |
| Spain | 30 calendar days |
| Sweden | 5 weeks |
| Taiwan | 7 days |
| The Netherlands | 4 weeks |
| Turkey | 12 work days |
| UK | No national law, implementing EC directive (4 weeks annual leave) |
| Ukraine | 24 calendar days |
| US | No national requirement. Some public employee requirements. |
| Venezuela | 15 paid days |
Table 2. Cornell University School of Industrial and Labor Relations
It is interesting what we find when we look at particular employers... Hmmmm. A table at the Cornell site shows that the US Defense Department gives even more days off than the French!
One thing one notices about the French work day is that time is taken for lunch. It is not a question of 30 minutes stolen from the middle of the day or of eating at your desk. Go into any French city or town and you will find that most stores close from 12 to 2 to permit the employees to go home to eat. Restaurants themselves, with the exception of fast-food places, are open from 12 to 2. Meals remain important to the French. It is a time to socialize, to relax, to revive yourself, and you are given the time to do this. In short, you are not only permitted to live, you are encouraged to do so by the structures put in place. It is astonishing the change in the rhythm of the day produced by taking such a break.
Walk into a French supermarket and you immediately notice that the cashiers are seated in comfortable chairs. Wherever a woman is working in France, she has access to a chair or a stool. This is mandated by French law. You will never find the cashiers in the supermarket forced to remain standing during an entire shift. They are also forbidden to lift heavy parcels in order to protect their backs.
Very few stores are open on Sunday. Some of the larger supermarkets may be open for a few hours in the morning, or a bakery may be briefly open to permit people to purchase their bread. Small shops that are open on Saturday will often be closed on Monday so that people can have two days off.
We are aware that the French have their own labor problems, that not every employer is as respectful of the laws as they should be, that there are human to human problems that arise whenever and wherever people work together. We are not attempting to portray working life in France as ideal. It is clear, moreover, that if working conditions are as they are, it is because French workers have fought long and hard to obtain them. French unions are strong. They are not, in spite of the problems they may have, the corporatist organizations one finds in the US. French workers understand that the interest of the owners of an enterprise do not coincide with the interests of the employees. Better working conditions can be viewed by the owners as too expensive, as eating into profits, making the profitability of the enterprise uncompetitive. Employees, who spend 35 hours a week, and long ago spent much more than that, on the job, have an interest in their conditions of work that is more direct than the final line on the balance sheet. They are also able to work together and will shut down entire industries if necessary, even if the workers belong to different unions.
We close our remarks on France today with the observation that it is not yet an society where stores are open 24 hours a day, seven days a week. Shops close by seven in the evening. As we noted, Sundays most stores do not open at all, and those that do are only open a few hours in the morning. With the influence of the global market, it seems to be heading towards a certain Americanization. The fast food industry is replacing the traditional French brasserie. However, there is a certain backlash against the changes to the traditional French way of doing things. With any luck, and the continued determination of French workers, the commercial onslaught from across the Atlantic will be nipped in the bud.
The US media seems to have a mandate to distract by creating enemies where none exist. Facts, in situations like this one, tend to humanize, where propaganda tends to dehumanize the true reality. It appears that the media is attempting to isolate US citizens, making them feel apart or special in some way by creating an abundance of outside enemies. "They hate us for our freedoms." No one hates the US due to their freedom from overwork. Feeling special or chosen has the downside of isolating us from reality.
Click on the thumbnails, and a larger image will open in a new page.
The images on the left are from a rather interesting historical document submitted by a reader.
Our reader writes:
"I think you'll be amazed at the number of names associated with this current 'Revolution' and the one we experienced in 1776.
Some names that are contained in this small booklet that correspond to the current 'International Revolution' are: Bush, Franks, and Myers. Maybe a coincidence, maybe not. I can tell you this much, I asked several historical societies to verify the booklets contents, to no avail. None would or could identify Major George Bush as having served under Washington in 1776."
We attempted to research the genealogy ourselves, to determine if there is any relation to the current President and the Major George Bush mentioned in the document. It appears that much of the Bush family genealogy records are missing from the public domain.
UPDATE! A reader has reported: the research of William Addams Reitwiesner says that Dubya's GREAT-GREAT-GREAT-GREAT-GRANDPARENTS are listed as:
Timothy Bush, b. prob. Lebanon, Conn., 1 Apr. 1766, d. Rochester, N.Y., 4 May 1850. He married, in Penfield, N.Y. 26 July 1791, Lydia Newcomb, b. 28 Apr. 1763, d. Penfield, N.Y., 14 Sept. 1835.
This Bush would have been ten years old at the time of the American Revolution. The father of this Timothy Bush is listed as:
Timothy Bush, d. Springport, N.Y., ca. 1815, married in Hebron, Conn., 12 Apr. 1759 to Deborah House, b. Lebanon, Conn., 6 Apr. 1742, d. Springport, N.Y., ca. 1819.
This second Timothy would have been in the right age group to fight in the Revolution.
The GREAT-GREAT-GREAT-GREAT-GREAT-GREAT-GRANDPARENTS of Dubya are listed as: (possibly) Richard Bush, d. Bristol, R.I., 27 Sept. 1732 who married m. 25 Jan. 1726 (possibly) Mary Fairbanks, b. 22 Aug. 1699, d. Bristol, R.I., 7 May 1743.
This ancestry is printed in Gary Boyd Roberts, Ancestors of American Presidents, First Authoritative Edition [Santa Clarita, Cal.: Boyer, 1995], pp. 121-130.
We notice that the Bush line more or less ends with "Richard Bush" - the alleged father of the only Bush who would have been of the approximate age to fight in the Revolution, and that this Richard is only a "possible." The question is: Is the published information accurate or even true? How certain are the Timothy Bushes listed above if the Richard is only conjectural? Any further insight from readers would be appreciated. If there is a connection between the current George Bush and the George Bush listed in the pamphlet, perhaps it would help explain the below author's observations, from the NYC Jewish newspaper, the Forward:
THE DISPUTATION
By DAVID KLINGHOFFER
If anyone else has pointed out what a Jewish piece of oratory the recent State of the Union address was, I'm not aware of it. The ethos, the whole moral outlook, was Jewish, and this observation raises a question: How did America come to be the most Judaic country on earth, a country where one could plausibly say such a thing about the principal yearly address given by an American president?
Before getting to the State of the Union, let's try to arrive at an understanding of what it means for a non-Jewish country to be, in some sense, Jewish. Two features of the Jewish way of contemplating the world are the emphases on a detailed attention to ethics and the faith in a messianic future.
Ironically, perhaps the first thinker to point out the Jewishness of America was the sainted Reform rabbi Leo Baeck (1873-1956). A survivor of the Theresienstadt concentration camp, Baeck attributed what's special, and especially Jewish, about America to its Christian heritage. This is ironic because Baeck's modern-day followers, for example the Reform movement's left-wing Commission on Social Action, have tended to find America admirable despite , not because of, her deep commitment to Christianity. [...]
Back to the State of the Union. One is struck by the heartfelt piety, entirely compatible with the Hebrew Bible, accompanied by the moral impulse and the will to defeat systematized injustice: in Baeck's terms, by the ethical and the messianic.
The president advocates "confidence and faith" because "The momentum of freedom in our world is unmistakable — and it is not carried forward by our power alone. We can trust in that greater power who guides the unfolding of the years. And in all that is to come, we can know that His purposes are just and true."
In the same address, when Bush spoke in defense of marriage as the union of a man and a woman, the ethical vision was straight out of our own Torah (Leviticus 18:22, in case you want to look it up). When he recalled how "we dealt with Saddam Hussein's evil regime," this was the messianic impulse being expressed.
Sometimes, as in the State of the Union, the Jewish streak in American public life is lofty and subtle. Other times it's comically obvious. How about this for obviousness? As Bush spoke, the Democratic presidential contenders were campaigning in New Hampshire. Four of them either have Jewish ancestry (Kerry, Clark), a Jewish spouse (Dean), or are Jewish (Lieberman). [...]
The Myth of a Judeo-Christian Tradition
This is an age in which news has been superseded by propaganda, and education by brain-washing and indoctrination. From the advertising used to sell poor quality goods, to the classes in schools designed to make children into conditioned robots of the State, the art of persuasion has displaced the simple virtue of truth.
Since the end of the Second World War we have been bombarded from all sides with references to the Western world's "Judeo-Christian religion," and "our Judeo-Christian heritage." We are told by both church leaders and scholars that our society is based on a supposed "Judeo-Christian tradition".
[...] Is there then any truth in this term, "Judeo-Christian"? Is Christianity derived from Judaism? Does Christianity have anything in common with Judaism?
Reviewing the last two thousand years of Western Christian history there is really no evidence of a Judeo-Christian tradition and this has not escaped the attention of honest Christian and Jewish commentators.
by DAVID HIRST
[posted online on February 2, 2004]
In the minds of many Westerners, Muslim fundamentalism has replaced communism as perhaps the greatest single "threat" to the existing world order. From this perspective the Palestinian intifada becomes just another episode in a "clash of civilizations." For them, there is an intrinsic link between Palestinian "terrorism" and, say, the al-Qaeda bombing of an American warship off Yemen. Almost totally absent from such arguments is any inclination to examine Jewish fundamentalism, or so much as to ask whether it, too, might be a factor in the conflict over Palestine, one of the reasons why it seems so insoluble.
There is, in fact, a great ignorance of, or indifference to, this whole subject in the outside world, and not least in the United States. This is due at least in part to that general reluctance of the mainstream American media to subject Israel to the same searching scrutiny to which it would other states and societies, and especially when the issue in question is as sensitive, as emotionally charged, as this one is. But, in the view of the late Israel Shahak, it reflects particularly badly on an American Jewry which, with its ingrained, institutionalized aversion to finding fault with Israel, turns a blind eye to what Israelis like himself viewed with disgust and alarm, and unceasingly said so.
Jewish Apartheid - Still Apartheid
by Joh Domingo
Uri Avnery is a good guy, but his thinking is completely corrupted. His new article on Apartheid has to be silliest I have read for a long time. Basically he says that just because Apartheid SEEMS similar to Zionism, it does not mean that they are the same. Nothing wrong with that; they are not the same, just similar. He then goes on to explain the differences, and how important they are, and here he goes completely wonky. He thinks people just draw similarities between Apartheid and Zionism in the hope that public opinion will put pressure on the Israeli Government, like it did on Apartheid. That is it? That is why the similarities are drawn? We should stop this because. he does not say. Never mind that the similarities are striking, he goes out of his way to explain the differences, it is somehow important.
Bush seeks backing for 'greater Mideast' plan
By Roula Khalaf in London and Guy Dinmore in Washington
Published: February 5 2004 4:00 | Last Updated: February 5 2004 4:00
The Bush administration is trying to enlist European support for a grand plan to reform the Arab and Islamic world and integrate it within a western security umbrella.
American and European Union officials held a meeting in Washington last week on the so-called "greater Middle East" initiative, an evolving project that could involve countries from Morocco to as far east as Pakistan and is being billed as a priority for US foreign policy this year.
Details of the proposals have yet to be worked out and it remained unclear whether the US was willing to dedicate new funds to the project.
But EU diplomats said the meeting had provided some clarity to an ambitious post-Iraq war idea that had been under debate in the US administration. A package of political, security and economic proposals is expected to be unveiled this summer at a series of Nato, Group of Eight and EU-US summits in June.
[...] The initiative reflects the administration's post-September 11 recognition that authoritarianism is a main cause of terrorism. But it also appears to correspond to the neo-conservative view that reforming the Arab world should be the priority and would somehow facilitate a solution to the Arab-Israeli conflict.
A high-profile new transatlantic initiative ahead of the US presidential elections could overshadow the collapse of the US-sponsored Middle East "road map" and US troubles in the reconstruction of Iraq. Some Arab governments have been approached about the idea informally but, according to one US-based diplomat, the initial reaction from Egypt and Jordan was less than enthusiastic.
Lawrence Martin
By LAWRENCE MARTIN
From Thursday's Globe and Mail
It was on this day a year ago, Feb. 5, 2003, that Colin Powell came before the United Nations to catalogue Saddam Hussein's alleged weapons of horror. "My colleagues," said the U.S. Secretary of State, "every statement I make today is backed by sources, solid sources. These are not assertions. What we are giving you are facts and conclusions based on solid intelligence."
Shortly thereafter, when Mr. Hussein failed to turn over the weapons he did not have, the United States invaded. Since the beginning of the war, more than 500 Americans have perished. As for the overwhelmingly outmatched Iraqis, an estimated 10,000 have been killed. For those who believe the invasion was unjust, "murdered" is the preferred, if excessive, word.
Mr. Powell came close to saying the aggression was unjust this week. If the administration had known there were no such weapons stocks, he told the Washington Post, there might not have been an invasion.[...]
Mr. Bush's credibility has suffered its biggest hit to date with the publication of the weapons report by David Kay, a former UN weapons inspector and CIA adviser who said no weapons now exist in Iraq. Ottawa's foreign-policy makers, while largely vindicated, aren't boasting about it. But the hope here is that Mr. Kay's repudiation will diminish some of the sense of moral righteousness coming from the Bush White House.
Though it wasn't publicized at the time, Prime Minister Paul Martin got a sense of that sanctimony when he met with Mr. Bush in early January in Mexico. Mr. Bush let the Prime Minister know that he believed himself to be on the side of God and tending to God's mission.
The Canadian side, while aware of the President's penchant for religiosity, had been expecting to talk more about softwood lumber than the Ten Commandments. The Canadians didn't expect the morality play. Nor did they expect that, almost in the same breath, Mr. Bush would be filling the air with the f-word and other saucy expletives of the type that would surely leave the Lord perturbed. Nor did they anticipate a pointed attack on French President "Jack Cheerack," as Mr. Bush called him, for his views on the Middle East.
Mr. Martin was somewhat taken aback by what he heard. After the meeting, he was barely out the door before he was asking someone in his entourage what was to be made of all the God stuff. In meetings of presidents and prime ministers, religion has rarely been at the forefront. Business is conducted on the basis of knowledge and logic. With the Bush White House, the visitors must bear in mind that there is a third force.
It was a Martin question on the President's world view that sent Mr. Bush off on his sermon. It wasn't, Canadians officials say, a gratuitous rant. Whether or not he was presenting himself as God's agent depends on whose version of the meeting one listens to. [...]
There was no attempt at challenging the views of Mr. Bush, who had a religious conversion at age 39, after a weekend of talks with evangelist Billy Graham. Within a year, he gave up drinking and joined a men's Bible-study group. With U.S. voters, he scores well for his religious views. It gives him moral clarity. [...]
Comment:
13:1 And I stood upon the sand of the sea, and saw a beast rise up out of the sea, having seven heads and ten horns, and upon his horns ten crowns, and upon his heads the name of blasphemy.
13:2 And the beast which I saw was like unto a leopard, and his feet were as the feet of a bear, and his mouth as the mouth of a lion: and the dragon gave him his power, and his seat, and great authority.
13:3 And I saw one of his heads as it were wounded to death; and his deadly wound was healed: and all the world wondered after the beast.
13:4 And they worshipped the dragon which gave power unto the beast: and they worshipped the beast, saying, Who is like unto the beast? who is able to make war with him? 13:5 And there was given unto him a mouth speaking great things and blasphemies; and power was given unto him to continue forty and two months.
13:6 And he opened his mouth in blasphemy against God, to blaspheme his name, and his tabernacle, and them that dwell in heaven.
Another Outrageous Lie From The Neocons
By Wayne Madsen
Contributing Writer
Online Journal
2-5-4
The neoconservatives, who learned the art form of the Big Lie under their philosophical godfather, Professor Leo Strauss of the University of Chicago and his ideological soul-mate and mentor, Joseph Goebbels, Hitler's Minister of Propaganda, are at it again with their tactics of deception and defamation. It is time for the world's record keepers - journalists everywhere - to label neocon disinformation for what it is, shameless propaganda aimed to destroy anyone who disagrees with the neocon worldwide hegemony agenda.
The latest outrage is the publication of a "list" - yes, the right wing has always fancied "lists," from the days of Senator Joseph McCarthy to today's "no-fly lists" - published by a "new" Iraqi newspaper called Al-Mada. The list, ostensibly taken from Saddam Hussein's government's archives, is said to contain the names of 270 former government officials, legislators, political activists and journalists from more than 46 countries who are accused of personally profiting from oil money garnered by Saddam Hussein as part of the United Nations food-for-oil deal.
The mysterious "duck muck" is back yet again. This substance was first reported falling on roofs in New Zealand, and people grasping for "rational" explanations jumped to various conclusions, with very little data. When examining the data that is available these conclusions fall apart. We have been following these stories ever since they first came to our attention, and we have nearly enough reports to fill a Signs Supplement. This time Virginia has been struck:
STEPHENS CITY — It sounded like hail, sleet, or fat raindrops. But it only lasted about three or four seconds, and it happened during a sunny January afternoon.

Earl Leyman was sitting inside his Valley Pike home, south of Stephens City, when the phenomenon occurred.

When the sounds stopped almost as quickly as they had started, he walked outside to investigate.

"I saw brown spots covering the patio," he said. "Like big, brown raindrops is what it looked like."

The spots covered his driveway, carport, and cars parked near his house.

"[My granddaughter's] car was completely peppered," said Janet Leyman, Earl's wife. "We've lived here about 48 years and never experienced anything like that."

Janet said she believes the mysterious fluid probably came from an airplane.

But Earl said commercial airplanes headed toward Washington, D.C., don't usually fly over his house.

"I didn't hear no airplanes, but then, it might have been up too high," Leyman said.

Steve Rogowski, a meteorologist with the National Weather Service in Sterling, said the spots probably are not natural.

"I have never heard of anything like that before," Rogowski said. "We just do weather over here, and it wasn't weather-related."

Leyman said several friends have guessed the spots could be human waste from an airplane passing overhead.
But most airplanes are not capable of dumping waste mid-flight.

Commercial vendors collect waste accrued in military planes flown out of Martinsburg, W.Va., by the 167th Airlift Wing of the West Virginia Air National Guard, Col. Brian Truman said. And their division, which often traverses the skies over Frederick County, did not fly at all the day the spots rained on Leyman's home.

"The only way that you can get to the chemical toilets is from the outside of the airplane," Truman said. "In other words, there's an access panel to the outside and when those airplanes need service, they have to physically undo the panel on the outside and take out the waste. So I'm not saying its's impossible, but it's very, very unlikely that it could have been [human waste] for that reason."
Muck is not the only item reported falling from the skys:
Mystery as dead birds rain down

Beijing, China
05 February 2004 11:38

More than 10,000 birds died mysteriously in eastern China's Jiangsu province, dropping like rain from the sky, state media reported on Thursday.

Farmers and other witnesses in Sangongdian village in Taizhou city saw flocks of bramble finch suddenly fall from the sky on Tuesday, the Beijing Youth Daily said.

Most of the birds were dead when they hit the ground and some were injured, it said. The birds look like sparrows and are small in size.

Officials from the local centre for disease prevention and control rushed to the scene. Samples from the birds were taken to a laboratory in nearby Nanjing city for testing to determine the cause of death. [...]
To increase the fear regarding the flu, naturally they would toss in the reference to a viral infection. We have posted stories of similar incidents in the recent past. From the November 4, 2003 Signs page:
Mass starling suicide baffles experts

Ananova

Wildlife experts in the German city of Stuttgart are baffled after a flock of starlings made a mass suicide attempt leaving dozens of birds dead.

Pedestrians watched as hundreds of birds flew over the city before suddenly nose-diving to the ground from a height of 65 feet.

Bird expert Guenther Schleussner, from the Wilhelma Zoological and Botanical Gardens in Stuttgart, said the scenes were like something from a horror film.

"I've never seen anything like it in my life," he added.

Around 100 dead and injured birds covered the busy Steinhalden Street. Residents out for a Sunday stroll reporting a loud "thud" as the flock of kamikaze starlings hit the pavement.

The ornithologist added: "It's unbelievable, I'm stunned. This kind of behaviour in birds is very, very unusual."

Schleussner said the incident could have been down to a sudden squall or simply a "freak accident".
And then this report from Oregon:
Bird Die-Off in Ore. Puzzles Experts

AP
Fri Dec 5, 12:39 PM ET

LINCOLN CITY, Ore. - Thousands of dead birds have washed up on West Coast beaches this fall in a die-off that has stumped experts.

The birds are northern fulmars (a smaller cousin of the Albatross) and beachgoers in Lincoln County have counted more than 400 dead ones this fall. [...]

And experts don't know why. Some worry that man-made causes, such as plastic or toxins are to blame. Others dismiss the die-off as cyclical.

But this year's death toll dwarfs any other on record in Oregon. [...]
One of the stranger reports of mysterious bird deaths, occurred in Hartsville, Tennessee:
[A] mysterious, destructive power surge killed dozens of birds and damaged transmitter, phone lines and computer equipment at country music radio station WJKM (1090 AM) on Friday, July 6, 2001 at 10:45 a.m. CST.

WKRM Nashville TN carries a video news report establishing the fact that the Franklin mystery boom registered as seismic activity at 1005hrs on July 7. The epicenter was pinpinted to four miles SE of the community. In spite of this, authorities could not confirm it was due to an earthquake, or even a underground cave collapse. However, a sonic boom has definitely been ruled out. To view the newscast click: News 2 - Franklin Boom Clue Uncovered. See also a similar story of the TVA report from The Review Appeal & Brentwood Journal of July 18 2001. G-fs.

Folks in Franklin felt a boom on July 7th. Now, there's a new clue in the mystery. Was it an earthquake? Or an explosion? Or an underground cave collapse? Whatever it was, it was strong enough to register 2.6 on the Richter scale. News 2's Jay Korff brought you the details live from Franklin.

Some Williamson County residents are all shook up and everyone is asking what happened. It was around 10:20 Saturday night when people living near Franklin got quite a scare. It has been described as a blast, a tremor or a rumble, and right now it has the experts stumped.

The officer at TEMA was flooded with phone calls starting at about 10:30 Saturday night. People wanted to know if they were in danger. The good news is there have been no reports of injury, and damage is minimal. What esactly caused the boom is still unknown.

"I was watching a movie and all of a sudden the house shook and my son comes running out and he just went what was that?"

Rebecca Duval is like many Franklin residents whose quite neighborhoods came to life Saturday.

"I was just playing then everything shook. I heard glass rattling then it stopped," said Dylan Duval.

"Well I felt a deep boom and I came out and said to my husband, 'What was that,'" said Scarlett Pierce.

Neighbors filled the streets. Everyone was wondering what was going on.

"Everybody was kinda congregating out in the street going what in the world was that," said Jon Coggins.

TEMA says damage has been reported at homes in the Polk Place subdivision. Neigbors say it felt very close by.

"I mean not a real big shake and it didn't last a long time, but there was definitly a rumble and it was like what was that," said Todd Carter.[...]
At one point the Air Force was blamed for this "surge": U.S. Air Force Linked to Electronic Warfare Attack in Tennessee
Let's take a look at other natural phenomena that may help us in further examination of some of these mysterious bird deaths. Apparently our planet and its oceans occasionally"belch":
Geologists have now noted that there is a widespread occurrence of a layer of gas hydrate can contain 180 cubic centimeters of methane gas. Geologists have now noted that there is a widespread occurrence of a layer of gas hydrate beneath some hundreds of metres of ocean deposit. [...] It would seem that there is actual potential for release into the atmosphere of large quantities of gas from the ocean floor; all we may need is some tectonic movement as a trigger. [...] [ Exodus to Arthur: Catastrophic Encounters With Comets, Mike Baillie, London 1999, p. 150]
The chapter continues with potential examples of ocean outgassing:
[O]n 1 November 1755, A British Ship was crossing the Atlantic. The captain felt a strange agitation as if the ship had been jerked and suspended by a string from the masthead. He dashed up on deck and observed 'within a league three craggy pointed rocks of various colours resembling liquid fire. This phenomenon ended in about two minutes with a black cloud which ascended very quickly.

[I]n 1986 a crater lake in Cameroon, Lake Nyos belched out a cloud of hydrogen sulphide gas which sat close to the ground and ran downhill for some 15 kilometres. It poisoned/asphyxiated thousands of people and animals.[...]

Imagine a cloud of H2S or a mixture of these gases blowing onshore. What surviving description might there be? Or perhaps there is no description, simply an area 'where people die'. [...] For example, there is a record of just such an occurrence in the 1920's off the African coast. An entire fishing fleet was killed by H2S outgassing from the sea around them. Reconstruction of the event suggested that everyone had jumped into the sea and were either poisoned or drowned; the boats were empty. We know that it was H2S because, apart from being poisonous, it is highly corrosive and the paint was stripped off the metal boats.[...]

Browsing through ancient descriptions of earthquakes, it is easy to find a couple of other possible outgassings. In Ad 526, there was a terrible earthquake at Antioch where ancient sources refer to fire coming down from the sky like rain, or fire issuing from the earth and more coming down from the heavens 'like a shower of sparks'.[...]

In another description of this earthquake there is talk of liquid mud (sea sand as it were) boiling and bubbling up from the nether regions. [...]Is this a direct description of an outgassing associated with the great earthquake? It certainly would appear to be. The contemporary estimate by John Malalas puts the death toll at Antioch at about 250,000 persons.[...]
We posted an article on the January 30th Signs page about a " boiling sea" in Panarea off the coast of Italy. Don't worry, "experts" declared it a "normal phenomenon". Although, "the boiling surface, which started in November 2002, seemed to have become more so ..." Meanwhile, Italy is paying people to move away from the long shadow of Vesuvius. Back to Exodus to Arthur:
Moving up to the fourteenth century [...]. One source specifically states that the 'fire falling from heaven consumed the land of the Turks for 16 days.' This latter statement fits well with one of Ziegler's references to events on neighbouring Cyprus, where in 1347:

While the plague was just beginning a particularly severe earthquake came to complete the work of destruction. A tidal wave swept over large parts of the island ... A pestiferous wind spread so poisonous an odour that many ... fell down suddenly and expired in dreadful agonies ...

Rosemary Horrox has translated a German scholar writing in the generation after the Black Death. [...] He describes in some detail his belief that the cause of the Black Death was the 'corrupt and poisonous earthy exhalation'[...] He thought the pestilence was actually a poison cloud from an earthquake on a specific day, 25 January 1347. For all we know, he could have been right. [ Exodus to Arthur: Catastrophic Encounters With Comets, Mike Baillie, London 1999, pp. 150-152]
In New Zealand, home of the originating stories of "duck muck", we posted this strange story:
Geothermal blowout covers Rotorua house with mud and ash

03 July 2003

A Rotorua house has been covered in mud and ash after a bore blew within 10 metres of its front doorstep. [...]
Could poisonous gases be responsible for some of these mass bird deaths? Birds are much more susceptible than humans to toxic fumes. Are these examples the "canary in the coal mine", warning us of what we could possibly expect in the future? In these times of earth upheaval, what else could the earth cough up?
Recently, the Egon Volcano in Indonesia forced approximately 5,600 people to evacuate the area. "Most of the evacuees are in bad shape after breathing sulfurous gases," and "Most of the sick refugees are suffering from respiratory problems, malaria, dengue fever and diarrhea. The stock of medicine for the refugees is very limited and is enough to cover basic needs for only a week. The local volcanology agency has still maintained top alert status for the volcano."
Today, Indonesia has other problems:
23 dead in Indonesian earthquake

An earthquake has rocked the Indonesian province of Papua killing at least 20 people and four children.

The quake, which measured 6.9 on the Richter scale, also destroyed buildings in the town of Nabire.

Over 100 had been injured and the local hospital has also been badly damaged. Some of the injured have been taken to a military hospital.

Muhamad Son Ani, district police chief in Nabire said "According to the latest news in the information centre, 23 people died and the number is still growing."

"This is only the report from the city, not counting those outside the city because communication lines are dead.

"Residents are still afraid and worried that there will be other aftershocks because until now we can still feel the shaking. People are setting up tents outside their houses."
Not enough strangness for you? On this day in 1989:
Many thousands of sardines, "Like a sheet of silver rain," fell around the house of Harold and Debra Degen of Rosewood [...]. The Degens gathered a bowlful for their cat and to keep as a souvenir; the rest were,"Gobbled by kookaburras." The fall was confined to two acres, according to the Ipswich police. [ LOOK OUT BELOW! Reports of various creatures and strange objects falling to earth]
This week's Asian earthquake map is located here. Beijing was also hit with this disaster, as reported today:
Beijing festival crush kills 37
BEIJING (Reuters) - Chinese police are investigating how a stampede at a Lunar New Year lantern display in the capital killed 37 people, many of them women and children who were trampled or crushed to death.
One spectator tripped on the steep steps of a metal rainbow-shaped bridge and fell, triggering Thursday night's crush as others fell on top, many losing shoes and pieces of clothing, city officials said.
The toppling bodies buckled the metal handrails outwards.
Of the dozens injured at the popular park in northern Beijing where the accident took place, three people were still in coma, city officials said on Friday.
"We will continue to investigate the incident," said a police official surnamed Chen in Miyun County, a northern Beijing suburb.
"Now that the cause of the accident is clear, we will further investigate the details of what happened." [...]
February 6, 2004 - 12:30PM
An earthquake measuring 6.9 on the Richter scale struck Indonesia's Papua province, causing some damage, but there were no immediate reports of casualties, an official of the earthquake department said. [...]
Suspected suicide bomb attack in Moscow subway kills 39, injures 122
February 6, 2004
MOSCOW (AFP) - A suspected suicide bomb attack in the Moscow subway killed at least 39 people and injured more than 120, five weeks before President Vladimir Putin stands for re-election.
Witnesses spoke of carnage after a bomb ripped through a crowded subway car during morning rush hour near central Moscow as residents headed to work, emergency officials said Friday. [...]

Iraq's top cleric survives assassination attempt
By Khaled Farhan
Thursday February 5, 07:19 PM
NAJAF, Iraq (Reuters) - Iraq's most powerful Shi'ite cleric, Ayatollah Ali al-Sistani, has survived an assassination bid when gunmen opened fire on his entourage in the sacred streets of Najaf, a security aide says.
The assassination attempt comes days before a team of United Nations electoral experts is due to arrive in the country to assess the feasibility of holding early elections along the lines that Sistani has demanded. [...]
"At 10 o'clock (7 a.m. British time) this morning, gunmen opened fire on Ayatollah Sistani as he greeted people in Najaf, but he was not hurt," the official told Reuters on Thursday on condition of anonymity. [...]
In recent months, Sistani has spoken out against U.S. proposals for transferring power to an Iraqi government by July 1, saying he wants direct elections to be held rather than the U.S. plan for a system of indirect regional caucuses.
Sistani's pronouncements carry enormous weight in Iraq and his opposition to the U.S. power transfer plans has thrown into question whether sovereignty will be returned by the deadline. [...]
Comment: Given Sistani's influence, and his desire for direct elections, the timing of the attempted assassination is most interesting.
More Than 100 Insurgents Captured in Iraq
By JIM KRANE, Associated Press Writer
Thu Feb 5, 5:56 PM ET
BAGHDAD, Iraq - U.S. and Iraqi forces captured more than 100 suspected guerrillas in raids across the country, arresting one of Saddam Hussein's intelligence chiefs and another Iraqi believed involved in a suicide bombing last month, a U.S. commander said Thursday.
The raids on Wednesday and Thursday occurred as daily attacks on U.S. forces are climbing after a recent lull. Rebels lobbed a mortar shell Thursday at a checkpoint near Baghdad International Airport, killing one U.S. soldier and wounding another, the U.S. command said. [...]
Tape Shows Purported Saudi Militant Plot
By TAREK AL-ISSAWI, Associated Press Writer
Thu Feb 5, 2:55 PM ET
DUBAI, United Arab Emirates - A video purported to be from Osama bin Laden's al-Qaida terror network shows Saudi militants planning, training for and carrying out what it claimed was the Nov. 8 bombing of a housing compound for foreigners in the Saudi capital that killed 17 people. [...]
UPDATE: Police Search Unsuccessfully for Video of Oklahoma City Bombing; Unclear if It Really Exists
The Associated Press
Feb 3, 2004
OKLAHOMA CITY (AP) - The possibility that a video exists showing the bombing of the Alfred P. Murrah Federal Building led to a search of a home in Virginia, but the man whose residence was searched said no such video was found.
No such video has ever been seen publicly and it is not clear whether one exists. Depending on what was on such a video, it could conceivably be used as evidence in bombing conspirator Terry Nichols' trial on state murder charges, set to begin March 1.
The search of John Culbertson's home in Centreville, Va., took place Friday. The search was first reported by the McCurtain Daily Gazette.
Culbertson is a Washington-based consultant who once advised members of Congress on the Waco fire and Oklahoma City bombing investigations. He is a former aide to former Rep. James Traficant, an Ohio Democrat who was sent to prison for bribery, racketeering and tax evasion.
Culbertson said in a telephone interview Monday that authorities did not find the video they were seeking, but he declined to comment further until he finished meeting with an attorney. He didn't return subsequent telephone calls.
An affidavit in support of the search warrant was filed by Oklahoma City police inspector Mark Easley.
Easley has been assisting the Oklahoma County district attorney's office in its prosecution of Nichols, who faces 161 first-degree murder charges. Nichols already has been convicted of federal charges in the April 19, 1995, blast.
The affidavit said Nichols' attorneys had advised prosecutors that Culbertson might have a video of the explosion.
In the affidavit, Easley said Dallas attorney Thomas W. Mills Jr. saw the video on Culbertson's computer on Aug. 26, 1998. Culbertson allegedly told Mills the images came from a Bureau of Alcohol, Tobacco, Firearms and Explosives agent. Mills said the video included images showing the building before the bombing, then with a "small glow" at its base, then with a "ball of fire rising from the building," according to the affidavit.
Easley said in the affidavit that he spoke to Culbertson by telephone before the search, and Culbertson said he showed such a video to Mills but that he had subsequently turned this material over to the House Judiciary Committee. Culbertson told Easley he couldn't say whether he still had a copy of the video.
Police in Virginia referred questions to the Oklahoma City Police Department, which declined to comment on the search. Prosecutors have consistently refused to comment on the case, citing a judge's gag order.
Comment: How inconvenient that there might be a video...
McCain Picked for Iraq Intelligence Probe

By Steve Holland and Adam Entous
Feb 5, 7:18 PM (ET)
WASHINGTON (Reuters) - President Bush was expected to name Sen. John McCain, an Arizona Republican, to a bipartisan commission that will investigate flaws in U.S. intelligence used to justify the Iraq war, Republican sources said on Thursday.
Bush was expected to announce the creation of the commission on Friday. The panel would report back next year, after the November election. No such event was included on the president's official schedule for the day, although last-minute additions are typical of this administration. [...]
McCain is a maverick who opposed Bush for the Republican presidential nomination in 2000 and is known for speaking his mind and taking on the administration. He broke party ranks to insist that Bush needed to have an independent commission look into prewar intelligence.
He would lend a streak of independence to a commission that Democrats doubted would be non-partisan since its nine members are being picked by Bush rather than by Congress. [...]
Names that have been circulating as possible commission members included Robert Gates, a former CIA director under the president's father; Nebraska Republican Rep. Doug Bereuter; and former Georgia Democratic Sen. Sam Nunn, among others. [...]
Comment: This is the same John McCain - and former POW - who defended Bush's military service, even though The American Gulf War Veterans Association revealed two days ago that Bush was absent for the entire six years of his "military service".
PASSING THE SMELL TEST
Democrats complained that they were locked out of the selection process.
"I don't know if it will pass the smell test. If they're all Republicans or seem to be friendly to this administration, then people will say it is not independent," said a senior Democratic congressional aide. [...]
Comment: No! You mean if Bush appoints his buddies to investigate him, the probe won't be independent?
Bush comes out swinging in Iraq weapons row
February 6, 2004

WASHINGTON (AFP) - President George W. Bush and heavy-hitters in his administration are cranking up a counter-offensive against charges they "played politics" with US security and doctored intelligence to justify war with Iraq.
Cental Intelligence Agency Director George Tenet muscled into the fray Thursday, after Secretary of State Colin Powell and Defense Secretary Donald Rumsfeld had rallied to defend the president. [...]
Analysts "never said there was an imminent threat. Rather, they painted an objective assessment for our policymakers of a brutal dictator who was continuing his efforts to deceive and build programs that might constantly surprise us and threaten our interests," Tenet said in an address at Georgetown University.
Still, by saying there had never been any pressure to deliver an assessment of an imminent threat from Iraq, he appeared to suggest that authorities interpreted the intelligence they were given as just such a threat. [...]
Top US officials never explicitly called Iraq an "imminent threat" in the run-up to war, but Bush called it "urgent," Vice President Dick Cheney said it was "mortal," and Rumsfeld said the danger was "immediate."
Comment: Well, the Bush Reich may have said "the danger is immediate", but the interpretation of that statement depends on what the definition of "is" is... Pardon us if we become ill. While Bush and other officials continue to lie, play word games, and generally try to weasel their way out of the mess they created, Iraqis and Americans are dying right now.
Bush meanwhile, smarting from attacks by Democrat presidential candidates scenting blood in the battle for the White House, painted the war as an "act of justice." [...]
"We have not yet found the stockpiles of weapons that we thought were there," he admitted but "we know Saddam Hussein had the intent to arm his regime with weapons of mass destruction." [...]
Comment: Whoa! Back up about one year. Bush and his administration stated, in no uncertain terms, that they knew Saddam actually had WMDs that he was prepared to use. That was the reason for the invasion, and the death of at least 10,000 innocent Iraqis. The decision was based on intelligence that was, at best, dead wrong. At first glance, it may seem that the CIA is to blame - but the rabbit hole goes much deeper. Remember the Office of Special Plans?
There was no failure of intelligence

US spies were ignored, or worse, if they failed to make the case for war

Sidney Blumenthal
The Guardian
Thursday February 5, 2004

Before he departed on his quest for Saddam Hussein's fabled weapons of mass destruction last June, David Kay, chief of the Iraq Survey Group, told friends that he expected promptly to locate the cause of the pre-emptive war. On January 28, Kay appeared before the Senate to testify that there were no WMDs. "It turns out that we were all wrong," he said. President Bush, he added helpfully, was misinformed by the whole intelligence community which, like Kay, made assumptions that turned out to be false.

Within days, Bush declared that he would, after all, appoint a commission to investigate; significantly, it would report its findings only after the presidential election.

Kay's testimony was the catalyst for this u-turn, but only one of his claims is correct: that he was wrong. The truth is that much of the intelligence community did not fail, but presented correct assessments and warnings, that were overridden and suppressed. On virtually every single important claim made by the Bush administration in its case for war, there was serious dissension. Discordant views - not from individual analysts but from several intelligence agencies as a whole - were kept from the public as momentum was built for a congressional vote on the war resolution.

Precisely because of the qualms the administration encountered, it created a rogue intelligence operation, the Office of Special Plans, located within the Pentagon and under the control of neo-conservatives. The OSP roamed outside the ordinary inter-agency process, stamping its approval on stories from Iraqi exiles that the other agencies dismissed as lacking credibility, and feeding them to the president.

At the same time, constant pressure was applied to the intelligence agencies to force their compliance. In one case, a senior intelligence officer who refused to buckle under was removed. [...]
The OSP seems to be the real story, and yet the mainstream US media seems to be "obsessed" with Tenet and the CIA.
Hoon: 45-min claim was 'not of great public concern'
By Oonagh Blackman Deputy Political Editor
Feb 6 2004
GEOFF Hoon yesterday brazenly declared the 45-minute claim about Iraq's alleged WMD was "not a matter of great public concern".
His astonishing comment followed earlier disclosures that he never told Tony Blair the threat applied to battlefield, not strategic, weapons as Britain prepared to hit Saddam.
And last night, with calls mounting for an inquiry into why we went to war, MPs were asking if the embattled Defence Secretary was lying or just plain foolish.
AP Poll Notes Decline in Support for Bush
By WILL LESTER, Associated Press Writer
Fri Feb 6, 2:34 AM ET
WASHINGTON - President Bush's public support dropped sharply over the past month, especially among older voters, political independents and people in the Midwest, an Associated Press poll found. [...]
Bush's approval rating stood at 47 percent in the AP-Ipsos poll taken in early February, down from 56 percent approval just a month ago. Half, or 50 percent, said they disapproved in the latest poll. [...]
Bush's 47 percent approval rating is the same as his father's at this stage in his presidency 12 years ago before he lost to Bill Clinton. [...]
Productivity Cools, Jobless Claims Rise
Putin, Bush confirm to intensify anti-terror efforts
www.chinaview.cn 2004-02-06 23:06:06
MOSCOW, Feb. 6 (Xinhuanet) -- Russian President Vladimir Putin and his US counterpart George W. Bush on Friday stressed their commitment to strengthen joint efforts in fighting against terrorism
During their telephone conversation on Friday, Bush also extended his condolences to Russian victims in the terrorist act staged in a Moscow subway train on Friday morning, Russian presidential press service said.
Sharon remains under suspicion after interrogation: paper
www.chinaview.cn 2004-02-06 18:22:30
JERUSALEM, Feb. 6 (Xinhuanet) -- Israeli senior police officials believe there was room for the prosecution to consider indicting Prime Minister Ariel Sharon after Thursday's interrogation on a suspected bribery case, local Ha'aretz newspaper reported on Friday.
The officials do not think the case against Sharon should be closed, police sources said Thursday night following a two-hour interrogation of the premier, according to the report.
The crackdown by the music industry on illegal downloading tells just part of the story. Even with the dot-com bust, the digital boom is here, as high-speed connections, faster processors and new wireless devices increasingly become part of life. But the thousands of lawsuits are not just about ensuring record companies and artists get the royalties they deserve. They're part of a larger plan to fundamentally change the way the Internet works.
From Congress to Silicon Valley, the nation's largest communication and entertainment conglomerates -- and software firms that want their business -- are seeking to restructure the Internet, to charge people for high-speed uses that are now free and to monitor content in an unprecedented manner. This is not just to see if users are swapping copyrighted CDs or DVDs, but to create digital dossiers for their own marketing purposes.
[...] One front in the corporate high-tech takeover of the Internet can be seen in Congress. On July 21, the House Subcommittee on Telecommunications and the Internet held a hearing on the "Regulatory Status of Broadband." There, a coalition that included Amazon.com, Microsoft, Yahoo, Apple, Disney and others, told Congress that Internet service providers (ISPs) should be able to impose volume-based fee structures, based on bits transmitted per month. This is part of a behind-the-scenes struggle by the Net's content providers and retailers to cut deals with the ISPs so that each sector will have unimpaired access to consumers and can maximize profits.
The industry coalition spoke of "tiered" service, where consumers would be charged according to "gold, silver and bronze" levels of bandwidth use. The days where lawmakers once spoke about eradicating the "Digital Divide" in America has come full circle. Under the scenario presented by the lobbyists, people on fixed incomes would have to accept a stripped-down Internet, full of personally targeted advertising. Other users could get a price break if they receive bundled content -- news, music, games -- from one telecom or media company. Anybody interested in other "non-mainstream" news, software or higher-volume usage, could pay for the privilege. The panel's response was warm, suggesting that the industry should work this out with little federal intrusion. That approach has already been embraced by the industry-friendly Federal Communications Commission.
Morrocan suspect cleared in 9/11 trial

Hamburg - A Moroccan man accused of helping the September 11 suicide hijackers was acquitted by a German court on Thursday.
Abdelghani Mzoudi, 31, had been charged in Germany's second major 9/11 trial with aiding and abetting the murder of several thousand people and being a member of a terrorist organisation, the Hamburg cell of al-Qaeda.
Pentagon Eases Terror Tribunal Rules
by ANNE GEARAN, Associated Press Writer
Thu Feb 5, 4:09 PM ET
WASHINGTON - The Pentagon has agreed to change rules for defending terrorism suspects at military tribunals, including allowing defense lawyers to object in court if the government wants to listen to attorney-client strategy sessions.
The Defense Department has come under pressure from allies, U.S. lawyers and civil libertarians to modify its requirements governing legal representation in these cases.
Outside lawyers say the changes will make the trials fairer. [...]

Man Says Wife Died In 9/11 Tragedy, But She Didn't
WFTV.com
9:09 PM EST February 5, 2004
BREVARD COUNTY, Fla. -- The September 11th terrorist attacks killed many, many people. And, in a way, they took the life of a Brevard County woman who wasn't even there. This is a story of 9-11 fraud and deceit and someone trying to cheat the system. [...]
For Donna and her two sons, life was finally on the right track. They moved to Florida to get away and hide from an abusive father and ex-husband. Even years later, the boys don't want their faces shown. All was fine, until son Stephen got a strange phone call.
The message was from Stephen's father and said the family had come into a large sum of money. [...]
Confused by the message, Stephen called his father back and, during the conversation, heard the name of the family's old insurance agent in Pennsylvania. So, Donna decided to call that office to find out what was going on. She got the receptionist.
"'Oh dear, God. My God. Oh God, Donna,' she said, 'You're alive,'" explains Laskowski. "[She said,] 'I don't believe you're alive. Oh my God, your husband was here and said you were dead.'"
Stephen Laskowski, Sr. had claimed Donna was working on the 12th floor of one of the towers of the World Trade Center when it came crashing down. He had turned in paperwork requesting more than a million dollars from the 9/11 Victim's Compensation Fund, just a week before the cut-off.
Donna's name was even listed on the victim's compensation website as a victim. [...]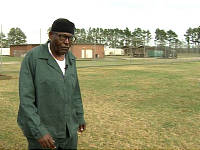 Can't Possibly Be True
Chuck Shepherd
MSNBC
WEEK OF FEBRUARY 1, 2004
Junior Allen, 63, feels 2004 will be his year. The North Carolina Parole Commission will decide soon whether to grant his application for release, after 25 straight rejections. Allen's only conviction, in 1970, was for stealing a TV set, which today would carry a probable sentence of probation only. Meanwhile, the same commission released Howard Washington on parole in January after 10 years in prison for murder; he committed his crime one week before the state eliminated parole as a possibility for murders such as the one Washington committed. [WGAL-TV-AP, 12-3-03; WRAL-TV, 11-28-03] [WRAL-TV, 1-7-04]
Americans continue to be divided over the wisdom of "zero tolerance" laws that require heavy punishment even for slight, technical violations, especially as applied to public school students. In December, for example, the Bossier Parish, La., school board voted to uphold the year-long expulsion of a 10th-grade girl for "drug" possession, specifically an Advil tablet. And in January, a Rio Rancho, N.M., middle school student was drug-suspended for five days for possession of a Gas-X tablet. (National media attention eventually caused both school districts to lessen the penalties.) [Shreveport Times, 1-10-04, 12-5-03] [KOB-TV-AP, 1- 10-04]
Girl Suspended from School for Saying 'Hell'
Thu February 5, 2004 07:46 AM ET
PHILADELPHIA (Reuters) - A second-grade girl from Pittsburgh was suspended this week from her public elementary school for saying the word "hell" to a boy in her class.
But 7-year-old Brandy McKenith says she was only warning the boy about the eternal comeuppance he could face for saying: "I swear to God."
"I said, 'You're going to go to hell for swearing to God,'" Brandy was quoted as saying in an article that appeared on the Web site of the Pittsburgh Tribune Review on Wednesday.
School officials were unavailable for comment. A Pittsburgh Public Schools spokeswoman told the newspaper that the student code prohibits profanity but does not provide a clear definition of what profanity is.
The girl's parents, who said they believed their daughter's version of the story, were flabbergasted by the suspension and complained to the school principal.
"Kids are bringing guns and knives to school. ... They've got dope. And we're worried about 'hell'?" said her father, Wayne McKenith.
Meanwhile, the incident drew the attention of civil liberties experts as far away as New York.
"There was no threat and the word was being used in its intended way, not in a vulgar manner," civil liberties attorney Christopher Murray said in a statement distributed by his New York law firm.
New clue why 1918 flu epidemic was deadliest: Scientists find that year's strain more birdlike than once thought
Thursday, February 5, 2004 Posted: 2:19 PM EST (1919 GMT)

WASHINGTON (AP) -- The 1918 flu that killed 20 million people appears to be more birdlike than previously thought, according to findings by U.S. and British researchers that could help explain why it was the deadliest influenza strain ever recorded.
The work doesn't have direct implications for Asia's current outbreak of bird flu, a strain that doesn't seem able to easily infect many people.
But the findings, to be published Friday by the journal Science, do highlight how important it is to monitor flu in poultry since the research suggests it might take fewer genetic adaptations than once thought for a bird virus to begin spreading from person to person.
Chagas Disease Found in Ancient Mummies
The Associated Press
WASHINGTON Feb. 2 — Chagas disease, a deadly parasitic blood illness that recently has drawn attention in this country, has infected some South and Central Americans for at least 9,000 years, researchers said Monday.
The Red Cross, alarmed about reports of Chagas disease in the United States, announced last year that it expects to begin testing donated blood for the disease. Seven cases, spread by transfusions, have been reported in the United States and Canada since 1986.
Now a team of researchers led by Arthur C. Aufderheide of the University of Minnesota School of Medicine in Duluth reports evidence that the disease infected residents of the coastal Andes mountains as long as 9,000 years ago.
The team tested 283 mummies and found evidence for the DNA of the parasite that causes the disease on almost 41 percent, they report in the online issue of Proceedings of the National Academy of Sciences. [...]
SA rock art is older than previously throught

New radio-carbon dating technology shows some South African rock art to be three times older than previously believed, Newcastle University in the United Kingdom said on Thursday.
A study by archaeologists at the institution estimated that rock art at the World Heritage Site of uKhahlamba-Drakensberg in KwaZulu-Natal could be 3 000 years old.

Anglo Saxon grave may light up the Dark Ages

London - Discovery of an almost intact Anglo Saxon royal burial chamber in southeast England may shed new light on the Dark Ages, archaeologists said on Thursday.
More than 60 objects from gold crosses to glass jars and drinking vessels have been dug from the wood-lined chamber near Southend, 65km east of London, putting it on a par with the famed Sutton Hoo hoard found in 1939 and dating from 630 AD.
Katharine Gun, a British former government employee, now faces two years imprisonment in England for the "crime" of telling the truth. She is charged with leaking an embarrassing U.S. intelligence memo indicating that the U.S. was spying on U.N. delegations in early 2003 in an effort to win approval of the Iraq war resolution. The leaked memo was big news in parts of the world.
England has no First Amendment that might protect Ms. Gun. It does have a repressive Official Secrets Act, under which she is being prosecuted by the Blair government. [...]
Progress party wants to ban headscarves
Tilrettelagt av Carin Pettersson
The Norwegian Progress Party (Frp) proposes a ban of headscarves in school and claims that ban will have an integrating effect and prevent oppression.
"We actually believe that a ban against the use of headscarves in the nine-year school will be a good integrating effort," said Per Sandberg, spokesperson on integration questions, to TV 2.
The Progress party is currently working on a bill to ban hijab in the nine-year school.
France was the first country to suggest banning, and the bill will most likely be accepted in Paris shortly. However, in France the ban includes all kinds of religious symbols including crosses and the David star. The bill from the Progress party will only involve the Muslim headscarves.
Sandberg denies that this is discrimination.
"There is nothing in the Koran, nothing in Islam, which says that girls have to dress in this way to symbolize their religion," Sandberg stated. [...]
14 MORE SHOCKING CON ED SITES (NYC, USA)
February 5, 2004 -- Con Ed workers yesterday found 14 more "hot spots," electrified manhole and utility-box covers - some dangerous enough to kill. [...]
One of the most brilliant scientific researchers of recent years stands accused of committing an elaborate scientific fraud, fooling many eminent experts.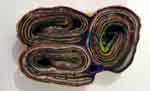 Da Vinci Invented Natural Plastics
By Rossella Lorenzi
Discovery News
Feb. 4, 2004 — Leonardo da Vinci not only anticipated the airplane, the life jacket, the intercom and the robot, he also created the first natural plastic, according to an Italian scholar. [...]
Twins born from embryos frozen in 1992

Jerusalem - An Israeli woman has given birth to healthy twins from embryos fertilised 12 years earlier, in what doctors said on Wednesday was the first successful implantation of embryos frozen for so long.
The twin boy and girl were born nine months ago, said Dr Ariel Revel of the Hadassah Hospital's in-vitro fertilisation unit. Their 39-year-old mother gave birth to twins 12 years ago from the same batch of frozen embryos.
Texas woman strikes oil in toilet
Thursday February 5, 07:50 PM
DALLAS (Reuters) - An East Texas woman struck oil a strange way when she came home to find her toilet gushing with the bubblin' crude.
Liela LeTourneau returned from her work as a nurse on Monday to find oil gushing out of everything in her house connected to the water drainage lines, including her kitchen sink and toilet.
The floor of her Longview residence was drenched with a thick coating of what locals call "Texas Tea." [...]
Deadly consequences of marrying a bitch

Life's a bitch... and then you marry one. And then - as happened to an unlucky Nepalese man - you die.
Phulram Chaudhary died only three days after marrying a dog in the hope that it would bring him good luck.
Spyware cures may cause more harm than good
Web surfers battling "spyware" face a new problem: so-called spyware-killing programs that install the same kind of unwanted advertising software they promise to erase.
3 Accused of Putting Hairpieces on Cows
---
Remember, we need your help to collect information on what is going on in your part of the world!
We also need help to keep the Signs of the Times online.
---

Check out the Signs of the Times Archives

Send your comments and article suggestions to us

---
Fair Use Policy
Contact Webmaster at signs-of-the-times.org
Cassiopaean materials Copyright ©1994-2014 Arkadiusz Jadczyk and Laura Knight-Jadczyk. All rights reserved. "Cassiopaea, Cassiopaean, Cassiopaeans," is a registered trademark of Arkadiusz Jadczyk and Laura Knight-Jadczyk.
Letters addressed to Cassiopaea, Quantum Future School, Ark or Laura, become the property of Arkadiusz Jadczyk and Laura Knight-Jadczyk
Republication and re-dissemination of our copyrighted material in any manner is expressly prohibited without prior written consent.
.