---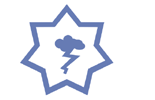 U.S. East Coast Faces Massive Isabel Clean-Up

By Giles Elgood
Sat September 20, 2003 09:52 AM ET
WASHINGTON (Reuters) - Communities along the U.S. East Coast were engaged in a massive clean-up after Hurricane Isabel on Saturday, with authorities sending truckloads of relief supplies, but local officials said it would take months to fix damage from floods and wind.
President Bush signed disaster declarations for North Carolina, Virginia and Maryland, the hardest-hit areas, opening the way for federal assistance and aid programs.
With homes and businesses still struggling in the face of lingering flood waters and lack of electricity, the Department of Homeland Security said it was coordinating the federal government response after Isabel ripped through the mid-Atlantic region, leaving at least 25 people dead. [...]
Hundreds of Thousands Face Days Without Power; 1.2 Million in N.Va. Advised to Boil Drinking Water
By Sue Anne Pressley
Washington Post Staff Writer
Saturday, September 20, 2003; Page A01
The day after Isabel's swipe through the Washington region revealed a landscape trash-strewn and damaged: More than 1 million people in Northern Virginia were without reliable drinking water. Floodwaters were knee-deep in Annapolis's downtown market. More than 300 trees blew down in the District alone. [...]
"It's beginning to look like it will be the worst outage in our company's history," said Robert Dobkin, a spokesman for Pepco, which at one point had 531,000 customers without service. [...]
In Virginia, about 1.8 million utility customers were in the dark, Warner said, with about 80 percent of the state's largest city, Virginia Beach, without power. [...]
Annapolis Is Engulfed By Record Flooding
By Nelson Hernandez
Washington Post Staff Writer
Saturday, September 20, 2003; Page B01
Annapolis was hit with record flooding early yesterday as Hurricane Isabel whipped the waters of the Severn River over hastily constructed sandbag barriers, swamping the city's downtown waterfront and damaging most of the famed sailing capital's marinas.
The U.S. Naval Academy was closed after floodwaters swept into the basements of several academic buildings and a part of Bancroft Hall, the dormitory where all midshipmen live, said Cmdr. Rod Gibbons, the academy's spokesman. [...]
Complimentary breakfasts at the Annapolis Marriott Waterfront Hotel -- for guests stuck in the building's upper floors -- were ferried in by rowboat. A minivan parked across the street from the hotel was in water as high as its steering wheel. [...]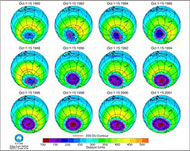 Dramatic images of the earth reveal full extent of the problem
Ozone hole three times size of US
Friday 19 September 2003, 1:35 Makka Time, 22:35 GMT
The huge size of the hole in the ozone layer is at a record level measuring 28 million square kilometres, according to the World Meterological Organisation.
Three times the size of the United States, the ozone hole has continued to grow over the last few weeks and is set to reach a maximum size in late September.
The consequences are likely to be serious and far-reaching.
WMO Professor Obasi warned on Wednesday that the most immediate threat to humankind relate to "increased variability in the intensity and frequency of storms … floods and droughts, heat waves in major urban areas and the impact of sea-level rise on low-lying coastal regions".
Decade of evidence
Over the last ten years, the number of disasters of hydrometeorological origin has increased significantly, Obasi says.
Worldwide, recurrent drought and desertification seriously threaten the livelihood of over 1.7 billion people who depend on land for most of their needs.
The 1997/1998 El Niño event, the strongest of the last century, is estimated to have affected 110 million people and cost the global economy nearly $100 billion.
Indian Ocean coral faces extinction
By Richard Black
BBC science correspondent
Coral in some parts of the world will be wiped out within 20 years, according to new research by scientists in the UK. [...]
Row erupts over asteroid press scare

18 September 03
Exclusive from New Scientist

Astronomers have been so horrified by press scares over asteroids that they are toning down the scale they use to rate the threat posed in an attempt to discourage journalists from covering potential collisions. The most prominent recent furore involved asteroid QQ47, which briefly had a one-in-a-million chance of crashing into our planet in 2014.

Some astronomers even want the way asteroids are assessed to be completely overhauled. The Torino scale, developed in 1999 by Rick Binzel of the Massachusetts Institute of Technology, is used to inform the public about potential impacts. It rates an asteroid's threat on a scale of zero to 10, based on its speed, size and probability of impact with Earth
No asteroid has ever exceeded a hazard rating of one - the same chance as a random object of the same size hitting Earth in the next few decades. Despite that, last week's category-1 asteroid made headlines. And as searches for near-Earth asteroids grow more systematic, sightings of potentially dangerous rocks are becoming routine.

Brian Marsden of the Harvard-Smithsonian Center for Astrophysics in Cambridge, Massachusetts, worries that the public will stop taking the asteroid threat seriously if false alarms continue. He says altering the scale is not enough: "It's time we got rid of it." [...]
F.R. Sarker
[...] Whether astronomers assure or reassure that asteroids would not strike the earth in 2014 or in 2028 still the gamut is not out of danger. Evidences are there that over 1 kilometer wide asteroid hits the earth once in every half a million years and smaller sizes in 300 years , so the danger is still there to encounter the devastation caused by killer asteroids at any time . Of course, NASA has undertaken a project to keep the lists of the asteroids which are likely to be hitting the earth and already about 800 asteroids have been identified so far. Still there are some more which might come as a surprise, thus it has been crystal clear that the earth is quite vulnerable to be mauled by asteroids and the catastrophe might be regional as well as in global in parameter. [...]
Comment: Another major crater has been discovered in Kentucky. An entire town has been built inside of it, and no one knew until now. These collisions may have happened more often than we think.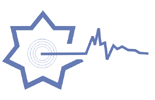 Strong Earthquake Hits Tokyo, No Reports on Damage
Sat September 20, 2003 12:09 AM ET
TOKYO (Reuters) - A moderately strong earthquake hit Tokyo and surrounding areas on Saturday, but there were no immediate reports of damage or casualties.
The earthquake, measuring 5.5 on the Richter scale, occurred at 12:55 p.m. (11:55 p.m. EDT Friday). No tsunami warning was issued.
Earthquake eliminated in mystery rumble
Times Colonist staff
Friday, September 19, 2003
Sound rumbled through the Victoria area Thursday morning, but it was not due to an earthquake.
Several phone calls and e-mails came into the Pacific Geoscience Centre after a cluster of rumbles were heard in this area about 9:45 a.m.
"It is some kind of source of sound energy," said seismologist Garry Rogers.
It was definitely not an earthquake.
The sound appears to have originated somewhere to the west, but the Geoscience Centre could not be more specific. These sorts of sounds occur occasionally and can be caused by a variety of events such as aircraft creating sonic booms, meteorites blasting into the atmosphere, military gunnery practice, or blasting.
"At the moment it is a mystery and we do not often solve these things," said Rogers.
This is the second sound mystery on the Island this month.
A blast that shook Nanaimo last Wednesday around 1 p.m., was heard and felt as far south as Chemainus, and as far north as Nanoose.
It was not an earthquake, and military spokesmen said at the time that there was no gunnery practice and there were no jets in the area that would have been capable of creating a sonic boom.
Comment: See our Signs Supplement: Sonic or "Mystery Booms"
Ancient River Found Flowing Beneath Toronto
[...] There's an ice-age river flowing deep under Canada's largest city. There has been for at least a million years but it wasn't until last month that anyone saw any real evidence of it. [...]
Americans are iffy on genetically modified foods
By Elizabeth Weise
USA TODAY
Americans still don't know much about genetically modified foods, even though increasing amounts of their food comes from biotech corn and soybeans, according to a poll released today by the non-partisan Pew Initiative on Food and Biotechnology. [...]
Brazil's president to decide whether to legalize genetically modified crops
By ALAN CLENDENNING
The Associated Press
SAO PAULO, Brazil (AP) -- Brazil's president will decide within days whether to legalize genetically modified soybeans planted in a key southern agricultural state where 70 percent of the crop is now cultivated illegally.
A decision by President Luiz Inacio Lula da Silva giving the government's blessing to the planting would be a victory for U.S.-based Monsanto Co., which wants to sell its Roundup Ready soybean seeds in South America's largest country and recoup lost profits from widespread illicit use.
It would also be a defeat for environmental groups like Greenpeace lobbying to keep in place a Brazilian ban on use of genetically modified seeds because of suspicions they could harm the environment. [...]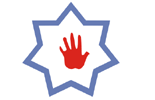 Nine Israelis face deportation
By John Steinbachs and Andrew Seymour
Ottawa Sun
Spy agency suspects they may be foreign agents
NINE Israeli nationals -- who[m] CSIS suspects are possible foreign agents -- were arrested by Immigration and Ottawa police tactical officers last Friday, blocks from Parliament Hill.
The nine have all been charged by Immigration for working in Canada illegally. All are in their 20s and were apparently selling art in Ottawa. The arrests follow similar takedowns of Israelis in Toronto and Calgary over the past few weeks.
An Ottawa police source said police were told members of the group were possible agents from Mossad, Israel's spy agency, but given no further information by CSIS.
CSIS declined to comment yesterday.
Ienav Sofer, Amit Yedudai, Rani Rahuhim Katsov, Roy Laniado, Shulamit Gorelik and Anatoly Belnik received exclusion orders for two years for working without authorization and misrepresentation. Koby Cole, Sharon Moskovitz and Yafit Avram were issued exclusion orders for one year.
All will be deported as soon as paperwork is ready, likely within the next few weeks, Cantlon said. They were arrested with the help of tactical and patrol officers Friday between 5 p.m. and 6 p.m.
No weapons were found in their rooms.
Yesterday, eight were found walking down Lisgar St., but offered no comment when asked if they were Israeli art students. This is not the first time students selling art in Ottawa have caused concern with law enforcement. In 2001, Centrepointe residents complained of foreign students selling paintings in their neighourhood that turned out to be fakes.
The story of Israeli art students peddling paintings in foreign countries has been reported in the media and on the Internet in the past.
U.S. reports have alleged that groups of students had been trying to sell art in federal government buildings, prompting concerns about intelligence gathering, but no proof has ever been found linking the art peddlers with espionage.
"I keep seeing these things and looking into them, I really don't know how credible they are," said former CSIS chief of strategic planning David Harris. "Certainly it would be extremely surprising if such an outfit would repeat a (technique) in that sort of way."
Israeli Embassy spokesman Ben Forer said the matter is being treated very seriously.
"These are illegal workers ... we're outraged by this," he said. "We expect Israeli citizens that would like to work in Canada to equip themselves with the appropriate work permits before they come to Canada."
Forer laughed when asked if the arrests had anything to do with terrorism or if the nine are agents of Mossad -- whose operatives have been known in the past to favour using bogus Canadian passports.
"We don't know full details about what the paintings were but it was a completely commercial matter," Forer said.
Comment: Of course it is easy for the Israeli ambassador to dismiss this with a few words. What is not so easy to dismiss is the evidence to support the idea that Mossad operatives were behind the 9/11 attacks...
Israel Brings 'Catastrophe' to Palestine: UN

indymedia
GENEVA, 18 September 2003 — A UN human rights expert is preparing to submit a report to the UN General Assembly that charges Israel of triggering a "humanitarian catastrophe" in the Palestinian territories, newspaper reports said yesterday.
The UN Special Rapporteur on the Right to Food, Jean Ziegler, said in a draft report that the Israeli military is preventing Palestinians reaching food and water with restrictions on movement in the territories, according to Swiss newspaper Le Temps and news agency ATS.[...]

Israel trying to prevent U.S.-aid deduction from fence costs
By Aluf Benn and Moti Bassok,
Haaretz Correspondents
Israel will try to persuade the United States not to deduct the cost of the separation fence in the West Bank from the loan guarantees the U.S. gave Israel, claiming that the fence is needed for security.
Prime Minister Ariel Sharon will withhold the decision on the fence's track until the U.S. clarifies its intentions. So far Washington has not decided whether the fence is to be considered "construction" and deducted from the loan guarantees like the investments in settlements in the territories.
Sharon's bureau chief Dov Weisglass and Defense Ministry director-general Amos Yaron are to visit Washington next week and meet White House National Security Adviser Condoleezza Rice on Monday. They will try to persuade her that the fence is a security expense, rather than a civil one.
Syrians tired of living in US crosshairs
Nicholas Blanford
Special to The Daily Star
DAMASCUS: Syrians could be forgiven for experiencing an alarming sense of deja vu in the past few days. Once again the administration of US President George W. Bush has been accusing an Arab country of developing weapons of mass destruction and promoting terrorism, backing the accusations with not-so-veiled threats of action.
During a testimony this week to a Congressional sub-committee in support of the Syria Accountability Act, John Bolton, the US undersecretary of state for arms control, accused Syria of developing a chemical and biological weapons program and hinted that it might be attempting to obtain nuclear weapons. He gave a detailed account of Syria's missile capabilities and acknowledged as "troubling" unconfirmed reports that Iraq's weapons of mass destruction were transferred to Syria prior to the US-led invasion in March.
A White House spokesman charged that Syria is failing to stop militants from crossing the border into Iraq, saying "their behavior is unacceptable and they will be held accountable for that behavior."
The similarities to the Bush administration's pre-war case against Iraq included a Lebanese version of Ahmed Chalabi ­ the one-time CIA-backed head of the Iraqi National Congress and current president of Iraq's governing council ­ in the form of exiled former army commander Michel Aoun, who slammed Syria's "occupation" of Lebanon.
Joining Bolton and Aoun in the congressional debate were Daniel Pipes, a pro-Israel analyst whose recent appointment to the US Institute of Peace provoked an outcry, and Mark Ginsburg, a former American ambassador to Morocco whose brother Mike is the security coordinator of Misgav Am kibbutz on Israel's border with Lebanon, and was a long-time supporter of Israel's occupation of South Lebanon.
[...] far from seeking to amass an arsenal of biological, chemical and nuclear arms, Syria has called for a Middle East free from weapons of mass destruction.
[...] As with Iraq, Europe and the US have markedly different positions toward Syria. The same day Bolton was describing Syria as one of the "world's most dangerous regimes," Syrian Foreign Minister Farouq al-Sharaa and European Union External Relations Minister Chris Patten were negotiating the final details of an economic and political partnership agreement. The EU-Syria agreement, one of several signed between Brussels and Mediterranean countries, is expected to be initialled soon.
Some European diplomats question the wisdom of Washington's stance toward Damascus, saying it fails to address the realities in Syria and is geared toward internal American politics.
"The Syrians are concerned about what is going on in the region. They do not want to be another Iraq. The Syrians want change, but they want change from within. The US has to get its act together," a diplomat said.
Comment: How do you want to even maintain the façade of impartiality if you are sending in witnesses like Ginzburg whose brother is "the security coordinator of Misgav Am kibbutz on Israel's border with Lebanon, and was a long-time supporter of Israel's occupation of South Lebanon."
Maher Othman
Al-Hayat 2003/09/19
Since his return to Palestine in 1994, Palestinian leader Yasser Arafat sought to ensure a permanent peace with Israel based on Security Council Resolutions 242 and 338. He kept reiterating that he is not asking for the moon; just the implementation of the signed agreements. However, the Israelis have drowned the Palestinians with the details of the agreements, which they have interpreted in their own way, armed with their military superiority and the arrogance that comes along with it.
The extreme right Zionists soon called on its forces to ward off the 'dangers' of the probable peace and its threat to 'Eretz Israel,' hence, issuing 'Fatwas' to kill Prime Minister Yitzhak Rabin because he was committed to stop the expansion of settlements in the occupied Palestinian territories and to withdraw from large areas in the West Bank and Gaza Strip, within the stages of implementing the Oslo Accords. Rabin was assassinated and the Zionist left backed down from facing the staunch right, until, in the end, Ariel Sharon, infamous the world over for his past, which is filled with war crimes and massacres. He is a terrorist who started calling others terrorists. He became, in the eyes of American President George W. Bush, "a man of peace!"
It is not right to say that Sharon does not have a political plan. He has, as Israeli political commentator Aluf Benn wrote in Ha'aretz, a plan to protect 'the land of Israel' and avoid returning any lands (Palestinian or occupied Arabic ones) and to make sure that settlements would stay where they are and that everything else is just 'tactics.'
The Prime Minister of Chaos
Sharon, With Eyes Wide Open
By GILA SVIRSKY
Jerusalem.
The other morning at 7 a.m., I joined Peace Now for an early morning demonstration to 'wake up' Ariel Sharon to the fact that his policy of assassinations only feeds the cycle of violence, and does not end terrorism.
"You're making a terrible mistake!" said our signs, "Your decisions will only create further havoc!" And yet, it turned out that few of us actually think that this policy is a mistake at all. Questioning the 5 or 6 people standing near me, I discovered that all of us really believe that Sharon's moves are the product of deliberate policy--that they are carried out in the full knowledge that further death and destruction in Israel would be an inevitable result.
Is Sharon really stupid, with no grasp of the consequences of his actions? Please. It is not time for Sharon to wake up, but for the rest of us to open our eyes. It is not Sharon who fails to grasp reality, but those of us who buy into his words and fail to account for his deeds. Sharon is deliberately leading the Palestinians into a state of chaos because it leaves Israel in control...and Sharon in power.
Palestinian factions begin contacts to reach new truce: sources
www.chinaview.cn
2003-09-18 22:25
GAZA, Sept. 18 (Xinhuanet) -- Representatives of the mainstream Fatah movement and other Palestinian factions have begun intensive contacts to reach a new hudna (truce) with Israel, well-informed Palestinian sources said Thursday.
The Islamic resistance movement Hamas and Islamic Jihad (Holy War) have been engaged in the talks on reaching a comprehensive ceasefire agreement between Israel and the Palestinians, the sources said.
Bush Blames Arafat For Paralysis
Saeda Hamad
Al-Hayat 2003/09/19
Following his talks yesterday with Jordan's King Abdullah II in Camp David, U.S. President George Bush said that his peace plan in the Middle East was paralyzed because of what he called the failed leadership of Palestinian President Yasser Arafat. Bush said that President Arafat failed as a leader and that the efforts deployed by Palestinian Prime Minister Abbas were hindered at all levels because of the former regime, meaning Arafat. Bush asserted that he is still committed to the Roadmap, and hopes there will be a Palestinian leadership that is fully committed to fighting terrorism.
The UN and Arafat: Different Views
The following are a collection of news stories about the UN General Assembly's vote yesterday on the resolution to condemn Israel for threatening Yasser Arafat. The first comes from CBC online and is very brief. But it is longer than the report in the Globe and Mail. There is no report in the Globe.
Don't expel Arafat, UN General Assembly tells Israel

Last Updated Fri, 19 Sep 2003 18:48:40

UNITED NATIONS - The UN General Assembly passed a resolution Friday demanding Israel halt threats to expel Palestinian leader Yasser Arafat.

One hundred and thirty-three assembly members voted for the measure at the annual session. Four members opposed (United States, Israel, Micronesia and the Marshall Islands) and 15 members, including Canada, abstained.

The resolution also condemns Palestinian suicide attacks and states the Palestinian Authority is obligated, under the "road map to peace," to take necessary steps to end terrorism.

The resolution condemned Israel's "extrajudicial killings and their recent escalation." Those killings violate international law, according to the resolution, and hinder the peace process.

The U.S. opposed the resolution on the grounds it was "imbalanced" and didn't explicitly condemn Hamas, the Palestinian Islamic Jihad and the Al-Aqsa Martyrs Brigades.
Comment: Canada abstains. Indeed. As the US Ambassador said last week it really looks like Canada is "up to bat" for the Bush Reich. Sad to see after the Chretien Government's refusal to support the invasion and occupation of Iraq.
The following is an Associated Press, that is, American, news feed picked up by the CBC and a number of other Canadian and American news outlets. It goes into greater depth, but... ("News outlets" sounds like something comparable to a "manufacturers's outlet", doesn't it?)
UN passes resolution demanding Israel halt threats against Arafat

05:44 AM EDT Sep 20
BARBARA BORST

UNITED NATIONS (AP) - The UN General Assembly passed a resolution Friday that demands Israel halt threats to expel Palestinian President Yasser Arafat. The resolution condemns Palestinian suicide attacks against Israelis.

The assembly voted 133 in favour of the measure. The United States, Israel, Micronesia and the Marshall Islands voted against, and 15 abstained.

Under amendments offered by the European Union, the assembly voted to condemn "the suicide bombings and their recent intensification." It also reminded the Palestinian Authority that under the U.S.-backed "road map" for peace, it is obligated to "take all necessary measures to end violence and terror."

Resolution wording also deplored Israel's "extrajudicial killings and their recent escalation" and says those killings are both violations of international law and an impediment to relaunching the peace process.

General Assembly resolutions - unlike those of the powerful UN Security Council - aren't legally binding. But they do carry symbolic weight. As a result, the strong support for the resolution, including backing from influential European Union states, was important to the Palestinians.

Nasser Al-Kidwa, the Palestinian Authority's UN representative, told the assembly that Palestinians faced "the most oppressive military campaign committed by an occupying power."

He characterized Israeli threats against Arafat as "illegal and insane" and called on the assembly to condemn them. The Palestinians have only observer status at the UN and, thus, no vote in the assembly.

U.S. Ambassador John Negroponte told the assembly before the vote that the United States opposed the resolution for its "imbalance and omission of . . . an explicit condemnation of Hamas, the Palestinian Islamic Jihad and the Al-Aqsa Martyrs Brigade."

The United States used much the same argument earlier in the week in vetoing an Arab-backed resolution in the Security Council. Eleven of the 15 council members approved it, while Britain, Germany and Bulgaria abstained.

Having lost that battle, the Palestinians took their resolution to the General Assembly, where they were virtually assured a success.

Israeli Ambassador Dan Gillerman said the three European abstentions in the council had been courageous. He described the resolution as "totally useless" and said it would do little to help end nearly three years of bloodshed.

All 15 EU members voted for the General Assembly's revised resolution on Friday.
Comment: The Israeli Ambassador was telling the truth. The Israelis have absolutely no intention of changing their genocidal ways. They care as little for the international community as does the Bush Reich. Which isn't surprising considering the important policy makers of the Bush Reich are all Zionists themselves.
The article puts the condemnation of Palestinian violence in the first paragraph, as if that was the intention of the resolution.
It also reassures their Jewish readers that the resolution is not binding. "Don't worry, Sharon can continue killing Palestinians with impunity!"
The next comes from Aljazeera.
UN tells Israel to drop Arafat threats

Friday 19 September 2003, 22:47 Makka Time, 19:47 GMT

The United Nations General Assembly has voted overwhelmingly to tell Israel to drop a threat to harm or deport Yasir Arafat.

The 191-nation assembly, where Washington has no veto, voted 133-4 to adopt a resolution demanding the Jewish state not carry out a policy to "remove" the Palestinian president.

The United States and Israel voted "No", joined by the Marshall Islands and Micronesia.

Australia, Canada, Kenya and Colombia were among those who abstained.

Not legally binding

Israeli Prime Minister Ariel Sharon's office was swift to dismissed the assembly's verdict.

"This resolution is meaningless. It is only a declaration and not legally binding," Sharon's spokesman Raanan Gissin said.

He also claimed the UN General Assembly typically passed resolutions in favour of the Palestinians.

"If the moon was a Palestinian issue, the General Assembly would vote that the moon is flat rather than round. The Israeli government, by deciding in principle to remove Arafat, only exercised its right to self-defence embodied in the UN charter," he said.

'Slap for Israel'

In the West Bank town of Ram Allah, where Arafat has been hemmed in by the Israeli army for some 20 months, the Palestinian Authority praised the resolution.

"The result of the vote is a slap for Israel and those who support it. The General Assembly vote expresses the support of the majority of member states for Yasir Arafat and the Palestinian people," said the Palestinian leader's main advisor, Nabil Abu Rudeina.

The Palestinian minister in charge of negotiations with Israel, Saeb Erakat, added, "The majority of member states have come out in favor of the peace process, for the end of the occupation, the rights of the Palestinian people and Yasir Arafat, their elected president."

Veto

Arab and non-aligned nations asked the assembly to act after the United States vetoed a virtually identical measure on Tuesday in the 15-nation Security Council.

It was the 26th US veto of a Middle East resolution in the council, Palestinian UN envoy Nasser al-Kidwa said.

Friday's assembly vote revealed divisions in the quartet of international mediators - the United States, Russia, the European Union and the United Nations - responsible for the US-driven road map intended to guide the region to lasting peace.

While the United States voted against the measure, Russia and the 15 European Union states voted for it.

Condemnation

EU members unanimously swung in line behind the resolution after its sponsors agreed to add phrases condemning both Palestinian bombings and Israeli killings of Palestinian resistance fighters.

Israel sparked an international outcry last week when it announced a decision "to remove" Arafat as an "obstacle to peace".

It did not say how or when it would do so.

Turning to the General Assembly after a US veto in the Security Council is a time-honoured tactic for the Arab bloc as it traditionally enjoys strong support there.

But while Council votes can be binding under international law, assembly measures merely reflect the will of the international community.

Arab League

Meanwhile, the Arab League withdrew a draft resolution on Friday that called on Israel to sign the Non-Proliferation Treaty (NPT) and allow the UN to inspect its nuclear programme, but vowed to try again next year.

Israel has not signed the NPT and has never officially admitted to having nuclear weapons.

However, non-proliferation experts estimate that Israel has from 100 to 200 nuclear bombs.
Comment: A different perspective on the issue, no? Here the bit about condemning Israeli and Palestinian violence, added by the Europeans, is brought up at the end. The quote from Sharon's office about the moon, a quote that illustrates the reality of the Israeli position, is found nowhere else. It would make Sharon look bad, and the editors can't have that!
In this article, the fact that the resolution is not binding is said by Sharon's spokesman. Notice how it takes on a different significance coming from him than it did in the report above where it was the journalist who included it. Above it was reassuring to the supporters of Israel. Here it shows the arrogant contempt of Israel for the rest of the world.
Now, the same item as seen from China.
General Assembly asks Israel not to deport Arafat

www.chinaview.cn
2003-09-20 07:17:19

UNITED NATIONS, Sept. 19 (Xinhuanet) -- The United Nations General Assembly adopted a resolution Friday demanding Israel not deport or threaten the safety of Palestinian leader Yasser Arafat in a vote of 133:4 with 15 abstentions.

The resolution by Arab and non-aligned countries circumvented a United States veto of a similar resolution in the Security Council earlier this week.

The resolution was adopted at its 10th emergency special emergency session to consider illegal Israeli actions in occupied East Jerusalem and the rest of the occupied territories at the request of the League of Arab States.

It also called for "the complete cessation of all acts of violence, including all acts of terrorism, provocation, incitement and destruction," and expressed full support for the Road Map peace plan.

The Road Map put forward by the so-called diplomatic Quartet - the UN, the European Union, the Russian Federation and the United States - calls for parallel and reciprocal steps by Israel and the Palestinians leading to two states living side by side in peace by 2005.

The four negative votes came from Israel, Marshall Islands, Micronesia and the United States.

Nasser Al-Kidwa, Palestinian Observer to the UN, said the situation in the Middle East had reached a new nadir with the Israeli Government's decision to remove Yasser Arafat. The Israeli policy constituted an assault on the dignity of the Palestinian people and confirmed the intent of the Sharon Government to attack and fragment the Palestinian leadership.

Elfatih Ahmed Erwa, Sudanese ambassador to the UN, speaking on behalf of the Arab Group, introduced the draft resolution. He said it was important for the General Assembly to adopt a decisive resolution that would force Israel to change its ways.

He criticized the United States for blindly supporting Israel and imposing its will on the world despite its role as an honest broker in the Middle East peace process.

Malaysian ambassador to the UN Rastam Mohd Isa, speaking on behalf of the Non-Aligned Movement, said that there had been a clear attempt in the Security Council to divert attention by labeling Arafat a terrorist and calling for his removal from the urgent issue at hand, namely Israel's illegal occupation of Palestinian land and the humiliation of the Palestinian people.

As a result, the Assembly must show that the international community and the United Nations had not abandoned the Palestinian people through strong support for the draft resolution.

Russian ambassador to the UN Sergey Lavrov said that it was now more necessary than ever to stop all acts of terror when Palestinian-Israel relations were at a new low. He called on the Palestinian Authority to do more to stop its citizens from engaging in terror. Meanwhile, he emphasized that Israel's plan to remove Arafat from power would be a grave mistake that would lead to serious problems.

He also urged the Security Council to apply greater pressure on all parties to implement the Road Map.

Chinese Permanent Representative to the UN Wang Guangya said Israel's decision to expel President Arafat would only serve to deepen the hatred between the two sides. He urged Israel to reconsider its decision and asked both sides to continue to engagein peace talks, as that would be the only way to end the three-year cycle of violence.

He also pledged China's efforts to play a constructive role in bringing long-term stability to the Middle East.

Marcello Patafora, Italian ambassador to the UN, speaking on behalf of the European Union and associated States, said that the Israeli decision to expel Arafat, leader of the Palestinian Authority, was a serious mistake, adding to the tension and undermining any negotiated solution to the ongoing conflict.

He also condemned terrorist attacks against Israeli citizens in the strongest possible terms, saying the authors of those attacks were enemies of peace.

He reaffirmed the importance of relaunching the peace process with Israel within the framework of the Road Map.

Israeli UN envoy Dan Gillerman claimed that Arafat is an obstacle to peace and criticized the draft resolution for focusing criticism on the response to terrorism and not the terrorism itself, and for being "devoid of moral substance."

US ambassador to the UN John Negroponte said while the United States did not support the elimination or exile of Arafat, it opposed the resolutions considered during the past week for their imbalance and failure to condemn certain Palestinian militant groups.

The 10th emergency special session dates back to 1997 when Israel began construction of a new settlement south of East Jerusalem. The Security Council met twice on this issue, but failed to adopt resolutions. Using the "Uniting for Peace" formula, a special emergency session of the Assembly was convened in April and again in July and November of 1997. It also resumed in 1998, 1999, 2000 and 2001.
Comment: The Chinese let the representatives of different countries speak for themselves. This is the only report that does so. They are also the only one to explicitly call the Israeli actions what they are: "illegal". It is also the report that gives the most background to the story, situating it within a context of Israeli violence against the Palestinian people.
Next, the British....
UN demands Israel end threat to Arafat

The United Nations General Assembly has voted overwhelmingly in favour of resolution calling on Israel to lift its threat to exile Palestinian leader Yasser Arafat.

The vote - 133 in favour, four against and 15 abstentions - follows Tuesday's Security Council debate after which the United States vetoed a similar draft.

The resolution got huge support due to last-minute changes introduced by the European Union to condemn Palestinian suicide bombings as well as Israeli extrajudicial killings, says the BBC's UN correspondent Greg Barrow.

But even these concession were not enough to enlist the support of the US, which opposed the text, our correspondent says.

And unlike the Security Council, a General Assembly resolution has no binding powers - it simply carries the weight of global opinion, he says.

At the start of the special session requested by the Arab League, Palestinian observer to the UN Nasser al-Kidwa said deporting Mr Arafat would be "illegal" and "insane".

It would be a "terrorist act" that would lead to the destruction of the Palestinian Authority and the whole Middle East peace process.

But the Israeli ambassador to the UN, Dan Gillerman, said Mr Arafat had devoted all his energies towards blocking peace moves.

Mr Arafat, he said, was the "Palestinian people's greatest tragedy".

In the West Bank town of Ramallah, where Mr Arafat has been confined to his battered headquarters for more than a year, Palestinian Foreign Minister Nabil Shaath renewed Mr Arafat's call for a comprehensive and permanent ceasefire with Israel.

The Israeli Government has dismissed the offer.

Last week, Israel's security cabinet denounced Mr Arafat as an "obstacle to peace" and said he should be removed - although the cabinet did not say how or when it would do so.

Israeli minister have said this does not exclude killing the Palestinian leader - inviting widespread condemnation.

On Thursday, US President George W Bush blamed what he described as Palestinian leader Yasser Arafat's failed leadership.

"The people of the Palestinian territory must understand if they want peace, they must have leadership who is absolutely 100% committed to fighting off terror," Mr Bush said after talks with Jordan's King Abdullah.
Comment: From a member of the European Community, the focus is on Europe: the "resolution got huge support due to last-minute changes introduced by the European Union." Well, the support this change got was from Europe alone; the rest of the world, the US and Israeli butchers apart, would have signed on anyway. And, of course, the bit about the resolution not being "binding" also makes its way in.
But let's think about this. The Security Council is made up of fifteen countries, the five "permanent members" and ten rotating members. The permanent members are the "winners" of the Second World War. Its point of view is weighted towards the Western countries. They have the veto over any decision. The General Assembly, on the other hand, is composed of all the countries of the world. Each country has a voice and each vote carries the same weight.
Where should the "binding" power really be?
IAEA divided over Israeli WMDs
Member states differ on language of resolution
Compiled by Daily Star staff
Member states of the UN nuclear watchdog locked horns Friday over a draft resolution tabled by Arab states calling on Israel to sign the Non-Proliferation Treaty (NPT) and allow international inspections of its nuclear program.
Israel has neither signed the NPT and nor officially admitted to having nuclear weapons. But, nonproliferation experts estimate that Israel has between 100 and 200 nuclear bombs.
"There is a sharp divide among International Atomic Energy Agency (IAEA) members on the issue of Israel, and some countries, like the US, don't want to compromise with the Arabs," a Western diplomat told Reuters.
[...] Since 1987, the IAEA general conference and UN General Assembly have passed 13 such resolutions. All have been ignored by Israel.
Jordanian representative Muhyieddeen Touq said that since the IAEA had last week given Iran a deadline to come clean on its alleged nuclear weapons program, action should be taken against "another country," namely Israel, which he said "was using nuclear energy not for peaceful purposes."
[...] But one Western diplomat said he and other diplomats from the West had received "strong instructions" from home not to move far on the subject of Israel's nuclear program.
"Perhaps we will reach some sort of compromise with the Arabs, but we can only offer them very little," he said. "They want a strong condemnation of Israel and we don't."
U.S. Pressuring IAEA on Iran Nuclear Program: Pakistani Analyst
ISLAMABAD -- A well-known Pakistani analyst and ex-director general of the country's top intelligence agency on Friday said the United States was pressuring IAEA on Iran's nuclear program.
"It is evident from America's policy that it is trying to exert pressure and influence the IAEA to report Iran is working on nuclear arms," said Hameed Gul in an interview with IRNA.
[...] [Prof Senator Khurshid Ahmed] condemned Washington for vetoing a resolution against Israel's threat of assassinating Palestinian President Yasser Arafat, saying, "Under the world laws even if two countries are locked in a war, neither of the two is permitted to commit assassination of the head of state".
Powerful Competition for Azadegan Oilfield, Who Wins?
TEHRAN (Mehr News Agency) – A handful of European and Asian companies have been formally invited by the National Iranian Oil Company (NIOC) to scrutinize the whole Azadegan project, an official announced here Saturday.
The period of Japanese privileges ended, other companies could now take part in huge Azadegan Oilfield.
Russia-Iran nuclear deal 'far off'
Russia has said there is no immediate prospect of a deal to provide Iran with fuel to launch its first nuclear power plant.
Russian Atomic Energy Minister Alexander Rumyantsev said the talks had stalled over arrangements for the return of spent fuel to Russia and that they "could last a long time".
Russia is building the $800m plant in Bushehr despite strong pressure from the United States to drop the project, as Washington accuses Tehran of secretly developing an illegal weapons programme.
Britain, Germany And France Defy U.S.
Reuters 2003/09/19
Britain, Germany and France have defied the United States by offering Iran the prospect of sharing technology if it stops its disputed uranium enrichment programme and accepts tougher UN inspections.
The United States and other Western countries fear the enrichment programme could be at the heart of a clandestine nuclear arms programme. Iran says its atomic ambitions are limited to the peaceful generation of electricity.
Comment: Notice the phrase "and other Western countries"... the "Coalition of the Willing" perhaps, the same countries the US is buying off to support their terror in Iraq? But according to the BBC story above, this letter was sent in August. Why is it only becoming public now? Think someone is manipulating things?
Chirac to Meet Bush for Iraq Talks
PARIS - Presidents Jacques Chirac of France and George W. Bush of the U.S. are to hold a bilateral meeting at the United Nations in New York to discuss the situation in Iraq, Chirac's aides said Friday.
The meeting, to take place on Tuesday, will come three days after Chirac meets British Prime Minister Tony Blair -- the United States' main ally in the Iraq war -- along with German Chancellor Gerhard Schroeder, in Berlin.
Since the breakdown in relations between Paris and Washington over the Iraq war, the two leaders have seen each other only once -- at the G8 summit in the French town of Evian in June -- and have corresponded only by letter, according to Chirac's staff.
AP: No Evidence Iraq Stockpiled Smallpox
By DAFNA LINZER: Associated Press Writer
09/19/03: Top American scientists assigned to the weapons hunt in Iraq found no evidence Saddam Hussein's regime was making or stockpiling smallpox, The Associated Press has learned from senior military officers involved in the search.
Smallpox fears were part of the case the Bush administration used to build support for invading Iraq - and they were raised again as recently as last weekend by Vice President Dick Cheney.
But a three-month search by "Team Pox" turned up only signs to the contrary: disabled equipment that had been rendered harmless by U.N. inspectors, Iraqi scientists deemed credible who gave no indication they had worked with smallpox and a laboratory thought to be back in use that was covered in cobwebs. [...]
Sunni Triangle dangerous ground for U.S. soldiers
Last Updated Fri, 19 Sep 2003 22:40:33
BAGHDAD - Saddam loyalists may not be the only people behind recent attacks on U.S. soldiers patrolling the Sunni Triangle, an area of Sunni communities lying north of Baghdad.
Political observers believe that the local Sunni population is dissatisfied with U.S. reconstruction efforts and is mounting its own hit-and-run attacks against American forces.
These surprise attacks, often booby traps detonated by remote control, have made U.S. soldiers jumpy, suspicious and quick to shoot, resulting in many civilian deaths.
[...] The increased anti-Americanism was summarized by a local, Jasam Hamed: "We don't have any issues with the Americans. The Americans say they came here to get rid of Saddam but they haven't done anything for us. All they do is come with their guns and point them at us."
Iraq governing council member shot
Saturday 20 September 2003, 10:22 Makka Time, 7:22 GMT
A member of Iraq's governing council, Akila al-Hashimi, was shot early on Saturday, US and Iraqi sources said.
An Iraqi official who asked not to be named said she was shot twice in the stomach, once in the shoulder and once in the leg as she was walking outside of her home in western Baghdad with her driver and brother.
The driver was shot twice in the back, the official said, adding Hashimi's condition was serious.
GIs in Iraq Kill Aide to Italian Envoy
By ALESSANDRA RIZZO
Associated Press Writer
Friday September 19, 2003 1:49 PM
ROME (AP) - American soldiers in northern Iraq fired on a car carrying the Italian official heading up U.S. efforts to recover Iraq's looted antiquities, killing the man's Iraqi interpreter, an official said Friday in Rome. The Italian, Pietro Cordone, was unhurt.
Cordone, who is the senior adviser for cultural affairs of the U.S. provisional authority and the top Italian diplomat in the country, was traveling on the road between Mosul and Tikrit on Thursday when his car was fired on at a U.S. roadblock, said a Foreign Ministry official who spoke on condition of anonymity.
The official said American troops fired at the car, and that Cordone's Iraqi interpreter was killed. Cordone was unharmed. [...]
Explosion Rocks Central Baghdad, No Injuries-Police

Fri September 19, 2003

BAGHDAD (Reuters) - A large explosion sent a plume of smoke over central Baghdad on Friday evening but Iraqi police and U.S. officers on the scene said there had been no casualties from what they suspected was a roadside bomb attack.

An Iraqi fire engine sprayed water onto a steaming crater beside a main road near the Tigris River in Baghdad. Several police and American soldiers were on the scene and tried to keep crowds of Iraqis away.
A U.S. military policeman at the scene said it appeared a roadside bomb had been detonated but nobody was injured. A taxi, which had been driving past, had its windshield shattered but the driver said he had not been hurt.
Roadside bomb attacks are one of the most common methods employed by guerrillas in Iraq to attack occupying troops.
White House is ambushed by criticism from America's military community
By Andrew Gumbel in Los Angeles
The Independent
20 September 2003
George Bush probably owes his presidency to the absentee military voters who nudged his tally in Florida decisively past Al Gore's. But now, with Iraq in chaos and the reasons for going to war there mired in controversy, an increasingly disgruntled military poses perhaps the gravest immediate threat to his political future, just one year before the presidential elections.
From Vietnam veterans to fresh young recruits, from seasoned officers to anxious mothers worried about their sons' safety on the streets of Baghdad and Fallujah, the military community is growing ever more vocal in its opposition to the White House.
"I once believed that I served for a cause: 'To uphold and defend the Constitution of the United States'. Now I no longer believe that," Tim Predmore, a member of the 101st Airborne Division serving near Mosul, wrote in a blistering opinion piece this week for his home newspaper, the Peoria Journal Star in Illinois. "I can no longer justify my service for what I believe to be half-truths and bold lies." [...]
Comment: Regardless of whether or not the Bush gang lied, how is invading another country to make sure they don't have weapons of mass destruction defending the constitution of the United States? Predmore's letter can be read in its entirety here.
General Hysteria: The Clark Bandwagon
By DAVE LINDORFF
Counterpunch.org
September 19, 2003
Judging from the hoopla and hype in the media, from CNN to the NY Times, the decision by retired four-star general Wesley Clark to throw his hat into the ring as a Democratic Party presidential contender is something akin to the second coming. He's a genuine hero, we're told, and Americans, particularly in key states like Texas and the Southeast, will go for his military background.
What is this passion for generals as leaders, anyhow? There was the same kind of fawning adoration being expressed about John McCain during the Republican primaries last time around. (In fact, it was in a pathetic effort to capture some of that adoration that George Bush, the National Guard deserter and scofflaw, donned his now infamous flight suit and did an orchestrated and carefully staged landing on an aircraft carrier flight deck.)
What, it's fair to ask though, does Sen. John McCain's Vietnam-era bomber flying and POW experience, or Sen. John Kerry's Vietnam-era river patrol boat captaining experience, offer in the way of presidential leadership skills? At least Clark, as a former Supreme NATO commander, and former head of the U.S. Army's Southern Command (Latin America), can claim some executive experience.
But running a military operation, even a small river boat, and certainly an army division, is nothing like running a country, at least in what still passes for a democracy. Generals run things by ordering people to do stuff. Presidents must lead by convincing both the public and the Congress to do what they want done. [...]
Comment: America's obsession with generals may be a result of their attachment to the illusion that America is the defender of liberty, justice, and everything "good." The people want to be led by the very psychopathic war criminals who are ensuring that the American empire crashes and burns. All the candidates have "sold their souls," so to speak. If the puppet Bush is replaced, it will not be because of a triumph of democracy.
Supporters Mob Gen. Clark on First Campaign Stop
By Kristin Roberts
Thursday, September 18, 2003; 7:53 PM
HOLLYWOOD, Fla. (Reuters) - Hundreds of Florida well-wishers mobbed Gen. Wesley Clark on Thursday when he made his first campaign stop since declaring that he was joining nine other Democrats in the 2004 race for the White House. [...]
"We're the envy of the whole world but we are trapped in a jobless economy and an endless occupation and that is the problem we have to address," Clark said. [...]
Comment:
"On balance, I probably would have voted for it."
- NATO Supreme Allied Commander Gen Wesley Clark, commenting on the war on Iraq, Sept 18, 2003
"I would never have voted for war."
- NATO Supreme Allied Commander Gen Wesley Clark, commenting on the war on Iraq, Sept 19, 2003
By Caroline Ryan
BBC News Online health staff

Many people tell the odd white lie - taking a day off "sick" or halving the amount they spend on a shopping trip.
But most feel a little bit guilty about the deception.
Scientists have now found that twinge of conscience can be seen in increased activity in the brain.
In short, it takes more effort to lie than to tell the truth. But people with psychopathic tendencies find lying as easy as telling the truth.
The reason is that when children develop the ability to deceive - around the age of three of four - they also develop the ability to empathise. But researchers say people with aggressive and antisocial personality disorders do not develop this ability, and therefore they have no moral compass.
They say traumatic experiences and a lack of contact with understanding adults could be to blame.
'Deception is OK'
The reasons why some people become psychopathic will be discussed at a conference in Sheffield entitled "Psychopathy and the Problem of Evil".
Dr Sean Spence of the University of Sheffield, who is chairing the conference, has found parts of the frontal lobe area of the brain are more active when someone was lying than when they were telling the truth.
He will prevent evidence confirming earlier studies which showed the neurological activity involved in lying.
Dr Spence said: "When we're lying, there is a moral part of us that doesn't wish to manipulate others or take advantage of them.
"In psychopaths, there is no activity in that area of the brain, and deception is OK to them. "They don't have any qualms about doing it."
He said a lack of adults displaying empathy towards them as children meant psychopaths could not learn from example, and developed the aggressive antisocial personality disorder.
"If they have experienced gross sexual abuse of severe physical violence, they may never have been in contact with the feeling of empathy."
Dr Spence said 'good parenting' was a crucial part of preventing these tendencies developing.
"Even if people have had an experience such as sexual abuse, if they have had at least one good relationship with an adult figure, they don't become delinquent."
Comment: What Dr. Spence does not mention is that even in cases where an exemplary upbringing is present there are many cases where extreme psychopathic behavior still manifests. He also fails to mention the possible number of these psychopaths in our society. See our article for more.
New citizenship oath under fire
September 19, 2003 1:00 a.m. Eastern
WorldNetDaily.com
Protests over the recently unveiled revised oath to be taken by new U.S. citizens has immigration officials working on yet another rewrite.
Complaints from those who criticized the weakening of the portion pledging to serve in the military, as well as the elimination of a promise to bear arms, apparently has not fallen on deaf ears, the Associated Press reported. [...]
IMF warns trade gap could bring down dollar
Charlotte Denny and Larry Elliott
Friday September 19, 2003
The Guardian
The International Monetary Fund yesterday warned that the colossal United States trade deficit was a noose around the neck of the economy, emphasising that the once mighty dollar could collapse at any moment.
Arguing that the world's big economies were already too dependent on the willingness of American consumers to live beyond their means, the IMF said the US could not continue to run a current account deficit of 5% of GDP.
The IMF's chief economist Kenneth Rogoff said that it was just a matter of time before the gap closed, tipping the dollar into a potentially steep fall.
"If we were looking at a poor developing country, the world gives them just enough rope to hang themselves. A country like the United States, they give them enough rope to tie the noose around their neck several times. But it does happen in the end," he said. [...]
The end of American economic supremacy?
By Hussain Khan
09/18/03: (Asia Times) It is beginning to appear that the events of September 11, 2001 have had such an impact that it could end American economic supremacy in the world. The peril to the US economy has been compounded by fiscal actions taken by the administration of President George W Bush.
The costs of fighting and occupation in Afghanistan and Iraq, reconstruction and relief after September 11, and homeland security combined over the next two years, are expected to explode. Bush has already requested an additional US$87 billion for war funding alone. Administration tax cuts, according to the Congressional Budget Office, will cost the economy nearly three times as much as the costs of reconstruction and defense.
Moreover, these tax cuts are expected to rise to about $2 trillion over the decade. That is assuming that the sunset provisions phasing them out are enacted. If, as seems likely, they are not, the 10-year budgetary costs of the tax cuts will rise by another $2 trillion. [...]
The present state of social security is such that one third of the dollars in this account have to be borrowed from outside, as internal revenues are not sufficient to cover costs. This is the largest share of deficit-financed spending in the past 50 years. This deficit spending is forecast to increase $400 billion by 2008. If no cuts are made in social security, medicare, defense and debt service, government spending on everything else - from education to homeland security - would have to be slashed by more than 80 percent to restore budgetary balance. The United States is in for a rough ride.
US-China standoff on yuan likely
Saturday 20 September 2003, 9:16 Makka Time, 6:16 GMT
The United States will keep up its push for flexible exchange rates at a Group of Seven finance ministers' meeting on Saturday despite signs Europe and Japan may be retreating from the fray.
Nor does China appear willing to buckle to criticism of its currency regime, which fixes the yuan at about 8.3 to the US dollar, although Chinese officials met with G7 deputy finance ministers late on Friday in Dubai to talk about foreign exchange systems and their respective economies.
[...] US Treasury Secretary John Snow, the most vocal proponent of floating exchange rates, told reporters he wanted the final communique from Saturday's G7 meeting to reflect his belief that no country should fix, or peg, its currency's value.
Flexible rates
[...] "We think the world trading system works best under a regime of market-based exchange rates and we're going to continue to push for flexible, market-based exchange rates."
His comments came as European policymakers warned it was risky to bully China and said the US had big problems of its own with sky-high budget and trade deficits.
Currencies should be allowed to float freely with markets determining their relative values, Snow said, declining to say if any specific country was ruffling the US' feathers.
A powerful US business lobby has turned up the heat on an election-bound Bush administration, filing a formal trade complaint this week in the latest high-pressure step to make the White House lean on China to let the yuan rise.
Manufacturers complain the low yuan, pegged since the mid-1990s in a tight band against the dollar, makes it tough to compete with Chinese goods.
Some of President George W Bush's own economic advisers - as lofty as Glenn Hubbard, then the chairman of the White House Council of Economic Advisers - dubbed this bad economics and said a sudden yuan shift could trigger a China banking crisis.
UK accuses Saudis of torture

By Barnaby Mason
BBC diplomatic correspondent
Thursday, 18 September, 2003, 21:41 GMT
The UK Government's annual report on human rights around the world has been especially critical of Saudi Arabia.
British governments have always handled Saudi Arabia with kid gloves, partly because it is such an important market for British arms exports.
You do not hear British diplomats saying, as this report does, that there are credible, specific reports of the use of torture by the Saudi authorities to obtain confessions. [...]
Civilians Died in U.S. Taliban Raid-Afghan Official

SAT 09.20.2003
Arab Times Online

KABUL (Reuters) - At least eight civilians were among those killed in a U.S. airstrike in Afghanistan's southern province of Zabul that also killed a Taliban commander, an Afghan official said on Saturday.

The civilians, nomad women and children, died in their beds when a bomb landed on their tent in Zabul's Naw Bahar district on Wednesday night, Mohammad Omar, the deputy governor of Zabul, told Reuters.[...]
Comment: "We are coming with a mighty force to liberate your people" - GWB
Human Rights Watch: Aceh On Brink Of Humanitarian Disaster
AP 2003/09/19
The United Nations must pressure Indonesia into allowing relief aid into its war-torn province of Aceh in order to prevent a full-blown humanitarian crisis in the region of 4.1 million people, Human Rights Watch warned.
[...] Some 50,000 troops and paramilitary police backed by air strikes and naval bombardments are currently engaged in the offensive to root out about 2,000 guerrillas of the Free Aceh Movement and about 2,000-3,000 part-time fighters.
Human Rights Watch: More than 11,000 Children Fight in Colombia's Armed Conflict
VOA News
[...] Released Thursday, the report says leftist rebels and rightist paramilitaries have recruited increasing numbers of children in recent years. One out of four combatants is under age 18. [...]
World antes up for Iraq, but not for humanitarian crises
By Thalif Deen

UNITED NATIONS: The international community is so obsessed with its fight against global terrorism that it continues to neglect ongoing humanitarian crises in Africa and Asia, a leading aid organization complained on Tuesday.
In the first three months of the UN's 2003 Iraq appeal, donors mobilized nearly two billion dollars, or 74 dollars per person in need, said Oxfam America in a report.
In comparison, the Democratic Republic of Congo has received only 17 dollars, and the appeal for Indonesia is funded to less than seven dollars per person, added the report. [...]
US President George W. Bush is also planning to spend a staggering 87 billion dollars for the reconstruction of Iraq and for the continued military occupation of that country. [...]
Maskhadov Promises To Take Resistance Attacks Inside Russia
Raed Jabr
Al-Hayat 2003/09/19
The leadership of the Chechen resistance announced its decision to expand the scope of its military operations, to include all Russian regions, a stance that is considered to be moving in the direction of the more radical Chechen forces.
This announcement was made by Akhmad Kadryov, head of the Ichkeriya government, which the Chechens self-proclaimed and is not recognized by Moscow. Kadryov, who is also considered as the personal representative of President Aslan Maskhadov in several European countries, said that the Ichkeriyan Defense Council took the decision to carry out military operations inside Russia.
He added that the decision was taken after it appeared that the political tracks proved useless. In an interview with German journalists published on the Chechen Caucasian website, he said that the resistance had no choice but to "launch a mobs' war in all Russian regions." He held Moscow responsible for this escalation, claiming it had opposed all the efforts towards reaching a political solution.
This harsh announcement came as a surprise to Moscow, especially since Kadryov is viewed as one of the more moderate Chechen politicians and had conducted negotiations with Russian officials in Moscow, but the two parties failed to reach an agreement.
Pact for return to civil rule in Guinea-Bissau postponed
www.chinaview.cn
2003-09-19 21:58:21
LUANDA, Sept. 19 (Xinhuanet) -- Plans for a phased, but rapid, post-coup transition to civilian rule in Guinea-Bissau appeared snagged Friday, with negotiators saying they were unsure when a so-called "Transition Pact" would be ready, according reports reaching here.
Bissau's Bishop Jose Camnate, who heads the 16-member civilian commission appointed by the military junta the day after Sunday's coup to design the transition framework, told press on Thursday night "there's awareness of the urgency of finding a platform of understanding ... but it's still very difficult to say when," after the unexpected postponement of the pact's signing.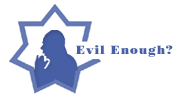 50,000 children taking antidepressants
Sarah Boseley, health editor
The Guardian
Saturday September 20, 2003
An antidepressant which GPs have been prescribing to thousands of children, in spite of the fact that it is not recommended for their use, can cause youngsters to want to kill themselves, the government's regulatory agency warned yesterday.
Efexor, made by the drug company Wyeth, is being taken by at least 3,000 children in the UK, it was revealed yesterday, even though guidance to doctors states that it should not be given to under 18s. It is the second antidepressant to be specifically banned from use in children in four months.
There are around 50,000 children, some as young as six, on antidepressants in the UK, the Guardian has learned. Last year, doctors wrote 170,000 prescriptions of the drugs for children under 18, even though many experts say counselling and talking therapies work better. [...]
New York Schools: Testing to Create Dropouts?
[Anthony Alvarado, former New York City schools chancellor,] seemed down, and I asked him why. "When," he said, "do you teach them how to think?" [...]
Impostor cells are wrecking medical research
New Scientist
Countless research projects around the world into cancer and other major diseases are producing bogus or misleading results because investigators are studying the wrong type of cell. [...]
Report finds 'no convincing evidence' that psychological debriefing reduces incidence of PTSD
As ordinary citizens struggled to rebuild their lives after the collapse of the World Trade Center towers, well-meaning mental health professionals swarmed New York City to provide aid to the expected millions who would surely need support. These grief and crisis counselors delivered interventions that they believed would mitigate psychological distress and prevent the emergence of posttraumatic stress disorder.
The most widely used PTSD intervention, psychological debriefing, seeks to prevent symptoms by having trauma survivors share memories or relive the experience. Unfortunately, a number of scientific studies have raised substantial concerns about the actual impact this and similar methods. A new report examining the current body of research on the efficacy of psychological debriefing found "no convincing evidence that debriefing reduces the incidence of PTSD, and some controlled studies suggest that it may impede natural recovery from trauma." [...]
Sex case likened to witch trials
Prosecutor thought case too weak to proceed

Jason Warick
Saskatchewan News Network

The Saskatoon Crown prosecutor first handed the Klassen sex abuse file more than a decade ago compared the children's claims to the complaints made during the Salem witchcraft trials.
"I was completely floored when I read the documents," prosecutor Terry Hinz testified Thursday at the malicious prosecution lawsuit filed by 12 people charged with ritual abuse of several foster children.
"It made me feel I was transported back into the 17th century reading about the Salem witchcraft complaints."
The children detailed stories of baby killings, drinking blood and eating eyeballs, Hinz said, who reviewed the file in the early months of 1991.
"I had a file with inconsistencies, bizarre allegations and no corroboration," he said. [...]
Statue of KKK founder prominently displayed near DC Superior Court
THEY HAD A CLOSE 'UFO' ENCOUNTER
By Kenny Smith

MORE Wishaw residents have come forward after having their own close encounters of the UFO kind.
In last week's Wishaw Press, we reported the sighting of a green light in the sky, above Craigneuk on Monday September 8, around 9.30pm.
The green light had been seen in the sky, at a height of around 400 feet, before shooting off in the Muirhouse direction. [...]
Monk completes 24,800-mile 'enlightenment' running ritual
Associated Press
13:37 Friday 19th September 2003
A Buddhist priest dubbed the marathon monk has completed a 24,800-mile running ritual in Japan after seven years.
Genshin Fujinami covered a distance equivalent to a trip round the globe, wearing only a white robe and straw sandals. [...]
Since 1885, only 46 other so-called "marathon monks" of the Tendai sect have lived through the ritual, which dates to the 8th century and is believed to be a path to enlightenment.
The last monk to complete it returned in 1994. Traditionally, the monks who can't complete the task must take their own lives either by hanging or disembowelment. [...]
800 baby pigs shut down Oklahoma highway
Nudists vs Sunbathers brawl ends up in court
Ananova.com
14:50 Friday 19th September 2003
A fight which broke out between nudists and prudish sunbathers has ended in a court case after a man's cheekbone was smashed in the brawl.
The 32-year-old man and a friend refused to take off their swimming trunks in the nudist area of the popular Lobau region in Vienna, Austria, sparking abuse from nearby naturists.
After going for a swim in the lake still sporting their trunks they were confronted by two of the naked men, who told them: "We're going to take off your trunks."
One of the naturists, a 43-year-old man, then punched the man, knocking him into the lake and breaking his cheekbone, which had to be operated on after the incident in 2001.
The Vienna court is still considering the assault charge against the 43-year-old man.
---
Remember, we need your help to collect information on what is going on in your part of the world!
We also need help to keep the Signs of the Times online.
Obviously, there are a lot of folks out there who do NOT like what we are doing - our own special brand of news coverage - and they are working day and night to create almost insurmountable problems for us, designed to grind us down and render our plans to be able to increase our production (which include a weekly radio show that is currently in the implementation stage) impossible to bring to fruition. We are coming under increasing pressure from many directions all at once.
Our need for financial support has never been greater, including support for legal initiatives to halt the madness of several of the para-COINTELPRO activities currently launched against us. These operations are designed to create a platform to justify utilizing police state tactics so as to silence, and even ultimately, destroy us.
Please: We need your help.
The campaign of lies and disinformation would be frightening under normal circumstances; considering the present state of the world and the machinations of the "National Security State," it is terrifying.
Please - if you have been helped by our work -
won't you help us NOW?

---

Check out the Signs of the Times Archives

Send your comments and article suggestions to us

---
Fair Use Policy
Contact Webmaster at signs-of-the-times.org
Cassiopaean materials Copyright ©1994-2014 Arkadiusz Jadczyk and Laura Knight-Jadczyk. All rights reserved. "Cassiopaea, Cassiopaean, Cassiopaeans," is a registered trademark of Arkadiusz Jadczyk and Laura Knight-Jadczyk.
Letters addressed to Cassiopaea, Quantum Future School, Ark or Laura, become the property of Arkadiusz Jadczyk and Laura Knight-Jadczyk
Republication and re-dissemination of our copyrighted material in any manner is expressly prohibited without prior written consent.
.