---
Mark Glenn
Information Clearing House
09/03/03: "Mary, God has chosen thee, and purified thee. He has chosen thee above all women. ....Mary, God gives thee good tidings from Him whose name is Messiah, Jesus, son of Mary. High honored shall he be, in this world and the next, stationed near to God. He shall speak to men in the cradle and of old age, and righteous shall he be."
"Blessed has he made me," said Jesus, "wherever I may be, and He has enjoined me to give alms, so long as I live, and likewise to cherish my mother. He has not made me arrogant or unprosperous. Peace be upon me the day that I was born, and the day that I die, and the day that I am raised up alive."
Most Americans reading the above passages would assume that they were written by a Christian, or that it was to be found in some kind of Christian literature. The fact is, (surely to the surprise of many) that it was taken from the Quran, Islam's most sacred book.
It certainly would be a surprise to most Americans, considering the fact that they have been fed a smorgasbord of propaganda concerning the religion of Islam and its adherents for the last 2 years that conspicuously has made no mention of how Mother and Son are so revered by those in the Middle East whose culture has now been scheduled for destruction.
To the opposite, the racists who run our media and, by default, have assumed the power of doing our thinking for us have painted the religion of Islam as something organically inimical to Christianity and Christian culture. One in particular, and lately much discussed is a rabid Zionist and unapologetic racist by the name of Daniel Pipes (recently appointed by Bush to sit in on the Board of the United States Institute of Peace) has made his living and his fame over the period of the last decade with publications whose one and only purpose was to slur the peoples of the Middle East, all done principally for the reason of benefiting his co-religionists in the nation of Israel, whose racist ideology he seems to embrace without any detectable reserve.
Were any other person foolish enough to voice only some of the opinions that Pipes has been bold enough to put down on paper, they would have been run out of the business, if not worse.
The fact that he has endured and has in fact been rewarded for such sentiments speaks volumes about what is the double standard which exists in the United States today as pertains race and religious issues, particularly when they are applied to the situation involving Israel and the Middle East.
For those who are still holding out on whether or not to accept the "conspiracy crackpot theory" that the US government and media have been captured and are dominated by racist ideologues who worship before the golden calf of Zionism, consider some of the following quotes which Pipes has authored, and allow reason to weigh in on the fact that this man has not endured the standard treatment that others receive when they voice sentiments that only appear to be racial in nature.
"All immigrants bring exotic customs and attitudes, but Muslim customs are more troublesome than most. West European societies are unprepared for the massive immigration of brown-skinned peoples cooking strange foods and not exactly maintaining Germanic standards of hygiene."
A quick translation of the above statement would read like this: Muslims are the worst of immigrants, who, smelling bad and having an unusual palate, are not welcome in white societies.

The Golden Boy of the Zionist establishment has not limited his remarks to only these mentioned. In other writings he accuses Muslims of being parasites on society, being disproportionately engaged in criminal behavior, (most notably the crime of rape) of having unacceptable customs and seeking to take over the country.
In short, this is the stuff of the infamous Ku Klux Klan. Replace the word "Muslim" with "black" or "nigger," and the comparison is without equal.
How then is it possible for such men to possess the amount of prestige and influence as he does, without being subject to the same backlash that would result from someone else engaging in such behavior? Quite simply, he is an example of the "politically correct" racist, meaning, a racist in favor of Israel and Judaism, and, unfortunately, he is only one of many who work diligently in keeping Americans from hearing the rest of the story.
Only in a nation whose government, media, and culture have been hijacked by the interests of an ideology such as Zio-naziism could such statements have been made by an individual without any resulting serious repercussions. In a nation where someone is attacked in an overtly coordinated effort for merely speaking out against the verifiable history of Israeli violence and duplicity (or for that matter, simply making a film concerning the crucifixion of Jesus Christ) the fact that individuals such as Daniel Pipes could get away with saying such things speaks volumes about what is the deplorable state of intellectual dishonesty in American society.
Thus has the ability for intellectual discourse degraded to such a point that to engage in any discussion which only slightly whiffs of criticism against the biggest practitioner of terrorism in the Middle East results in a society of unthinking, uninterested reactionaries who will, like Pavlov's dogs, jump up and start barking the mantra of "anti-Semitism" for the sole purpose of quieting their opponents. [...]
In its simplest explanation, its understanding resides in the fact that the people in charge of disseminating information to the American public do not have Muslim names. By and large they are Jewish, and as a result promote information from a decidedly biased viewpoint in favor of Israel.
The obvious importance of these circumstances should lead the average American to approach information as pertains the Middle East with a certain amount of healthy skepticism, but then one must consider the times in which these events are all taking place; It is the age of a commercial mindset, where, like the fast food business, everything is prepared quickly and likewise quickly consumed without much thought as to what is in it or what it may do to its consumer. [...]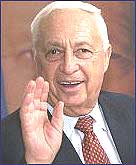 Mossad could 'conduct operations' against Iran

04/09/2003 - 09:55:34
Israeli Prime Minister Ariel Sharon plans to authorise the Mossad spy agency to lead the country's efforts to stop Iran from acquiring nuclear weapons, it was reported today. Iranian officials insist they are not trying to build atomic weapons and that their nuclear programmes are only to generate electricity.
Israeli and US officials, however, have expressed concerns, and Mohammed ElBaradei, chief of the International Atomic Energy Agency, has said traces of weapons-grade uranium were found at a nuclear facility at Natanz in central Iran.
The Haaretz newspaper reported that the Mossad will gather intelligence on Iran's alleged efforts to build nuclear weapons. In the future, Mossad agents could also conduct operations, the newspaper said, without elaborating.[...]
Gunmen shoot up British embassy in Iran
By Anton La Guardia, Diplomatic Editor
The Telegraph
(Filed: 04/09/2003)
Tensions between Britain and Iran rose sharply yesterday when gunmen opened fire on the British embassy compound in Teheran, forcing it to close down "until further notice". [...]
The incident will intensify the row over the arrest in Britain last month of Hadi Soleimanpour , the former Iranian ambassador to Argentina. He is wanted in Buenos Aires on charges of involvement in the 1994 bombing of a Jewish community centre in which 85 people died. [...]
Comment: Is this what Sharon meant by "conducting operations"?
By Justin Davenport
Evening Standard
3 September 2003
A terror attack by suicide bombers on a target in London is now almost inevitable, Britain's most senior police officer warned today.
Metropolitan Police Commissioner Sir John Stevens said the threat of a major attack had taken a "quantum leap" forward since the bombs in Saudi Arabia and Morocco earlier this year. [...]
He said he would not hesitate to put troops on the capital's streets if he thought it necessary...
'''Blueberry' soldiers to fight anti-Semitism creatively''

September 01, 2003
By Gabriel Ash
YellowTimes.org Columnist (United States)

Among the resolutions of the 34th Zionist Congress in Jerusalem in 2002, one resolution called for criminalizing anti-Semitism and anti-Zionism. Indeed, since then, there have been a growing number of attempts to stifle criticism of Israel by defining it as a new form of anti-Semitism.
French journalists were put on trial for reporting the shooting of Palestinians; the BBC was excommunicated by the Israeli government; and campaigns to silence academic criticism of Israel have been mounted in the U.S., including one spearheaded by the hatemonger formerly known as Daniel Pipes.

So far, none of this has worked, but it appears that the setbacks suffered by Israel's willing apologists have made at least some of them rethink their strategy. They now understand that Israel must consider the impact of its own military actions on world public opinion.

The proof is the following memo that found its way to my mailbox:

From: The CLOATSP-ME coalition (Concerned Liberals Of America for a True Secure Peace in the Middle East)
To: Shaul Mofaz, Minister of Defense, Israel
RE: Educating against Hate and Anti-Semitism

With the imminent collapse of the "Road Map," we foresee Israel resuming its large scale operations against Palestinian cities and camps. [...]

We believe that the last cycle of military operations produced among many Palestinians, especially among the residents of targeted cities such as Jenin and Gaza, a visceral hatred towards Israel and Israelis. [...]

We note that certain actions by Israeli soldiers, for example, painting graffiti of the Star of David on the walls of Palestinian houses, contribute to these unhealthy and troubling attitudes.

We, therefore, implore you to spare no effort in combating the spread of anti-Semitism. And we respectfully suggest that Israeli soldiers take the following measures in any future attack on Palestinian targets:
Comment: The ensuing list includes but is not limited to:
Soldiers should be instructed not to use the Star of David when defacing Palestinian property. Soldiers should use the Menorah instead, because it is not as strongly associated with Jewish religion. Alternatively, the IDF could provide soldiers with defacement kits which include a sticker with the following disclaimer (in colloquial Arabic): "This humiliating act is performed by the State of Israel and has nothing to do with Jewish religion."
Before every attack on civilians, jeeps equipped with loud speakers should drive around the target area explaining the reason for the attack in plain colloquial Arabic. After the attack, but before ambulances are allowed to reach the wounded, local residents should be rounded up and briefed by the commanding officer so that they understand how their misery contributed to Israel's security. The briefing should include a clear statement that the attack was not carried out by Jews, but by Israeli soldiers.
Families whose houses have been demolished should receive a special folder of information about Israel with photos of lush Kibbutzim and colorful Tel-Aviv nightlife scenes. The folder should include material explaining that the loss of their homes clears the ground for another Jewish housing unit that will make the desert bloom
Military social workers should visit Palestinian children to teach workshops in anger management and dealing with the panoply of negative emotions, humiliation, despair, anger, hatred, suicidal rage, etc., that typically result from encounters with Israeli soldiers. [...]
What the fatality statistics tell us
By Amira Hass
Haartz
[I]t turned out that according to calculations of the Shin Bet and by its own definitions, of the 2,341 Palestinians who were killed up to the beginning of August this year, 551 were terrorists, "that is, bearing arms and explosives" (Ze'ev Schiff, Haaretz, August 8, 2003). To those who wonder who the other victims were, whether they were suspects, or civilians in the wrong place at the wrong time - here is a partial answer: Until the end of August this year, IDF soldiers killed 391 minors, according to B'Tselem. According to the Red Crescent, the IDF killed 141 women. B'Tselem determined that 291 Palestinian security personnel were killed, some of whom were participating in the fighting, whether during an IDF incursion or during attacks they initiated in the settlements or against soldiers.
However many did not take part in the fighting, and were killed while they were standing at their posts as defined in the Oslo Accords. Many others were killed in bombardments, in invasions of cities, or in attempts to detour roadblocks. In addition to some 120 Palestinians who were targets of assassination, 82 Palestinian civilians were killed "by mistake." They, it is to be assumed, are not included in the 551 terrorists as defined above.
Here are the disastrous proportions, in the hope that someone in Israel will take notice: 80 percent of the Palestinians killed were not connected to armed actions.[...]
Israel's Assassination Policy Triggers Latest Suicide Bombings
Steve Niva
The Electronic Intifada, 2 September 2003
But a nearly certain predictor for a suicide bombing is when Israel assassinates a senior commander or political leader of a militant group, especially when it does so during or in the negotiations for a truce by these groups on attacks on Israelis. Examples from the past few years include:
Israel's assassination of the two leading Hamas commanders in Nablus on July 31 2001 that put an end to a nearly two-month Hamas cease-fire on Israeli civilians, leading to the August 9 Hamas suicide bombing in a Jerusalem Sbarro pizzeria.
Israel's assassination of the senior Hamas militant Mahmud Abu Hanoud on November 23, 2001 while Hamas was upholding an agreement with Arafat not to attack targets inside of Israel following the September 11 terrorist attacks on the US, leading to the Jerusalem and Haifa Hamas suicide bombings on December 1 and 2.
Israel's assassination of leading Fatah militant Raed Karmi on January 14, 2002 during a cease-fire declared by all the militant groups in late December, leading to the Fatah linked Al-Aqsa Martyr's Brigade first suicide bombing on January 27.
Israel's July 23, 2002 air attack on a crowded apartment block in Gaza City that assassinated the senior Hamas military leader, Salah Shehada, while also killing 15 civilians, 11 of them children, hours before a widely reported unilateral cease-fire declaration by the Fatah-linked Tanzim and Hamas, leading to the Hamas suicide bombing on August 4.
Israel's assassination on December 26, 2002 of three prominent members from Hamas, Islamic Jihad and Al-Aqsa Martyr's Brigade while representatives from Fatah, Hamas and other factions were meeting in Cairo to formulate a cease-fire on Israeli civilians to last through the Israeli elections on January 28, leading to the Al-Aqsa Martyr's Brigade suicide bombing on January 5, 2003 that killed twenty-two Israelis
Report: Israel seeks removal of F-15 planes from Saudi airport
Albawaba.com
September 3, 2003

Israel wants Saudi Arabia to remove dozens of F-15 aircraft from the Tabouk airport, located in the northern part of the Kingdom, not far from the Israeli border, Israel's Army Radio reported Wednesday.
The United States sold the planes to Saudi Arabia several years ago, reportedly with the understanding that the planes would not be placed in Tabouk, so that they would not serve as a "threat" to Israel, the report said.
However, during the war in Iraq, the Saudis moved the planes to the northern part of the Kingdom, in order to distance them from Iraq, and now the Saudis are refusing to remove them. [...]
Israeli warplanes attack Lebanon village
Aljazeera.net
Wednesday 03 September 2003, 23:00 Makka Time, 20:00 GMT
Israeli warplanes attacked the outskirts of a south Lebanese village after Hizb Allah fighters fired anti-aircraft rounds at Israeli jets flying overhead.
Lebanese police said Israeli fighter-bombers fired three air-to-ground missiles at positions in the Bayyarda hills near the border town of Naqura. There were no immediate reports of casualties from Wednesday's incident.
"Israeli planes attacked the part of Lebanon from which a cannon belonging to Hizb Allah fired shells," an Israeli spokesman said.
"The planes destroyed the cannons," he added. [...]
Kelly found 'slumped against tree'
David Kelly's body was found "slumped against the bottom of a tree" more than eight hours after his distraught wife raised the alarm, calling police to report him missing. The next witness to give evidence was Dr Kelly's doctor, Dr Malcolm Warner, who had been the scientist's GP for 25 years. He ruled out depression as a possible contributing factor towards his death. Asked if Dr Kelly had ever shown signs of depression, Dr Warner replied: "No. I haven't seen him as a patient for four years."
Dr Warner said he had not prescribed medication to Dr Kelly since 1994 and that he had never prescribed Co-proxamol, the painkiller found by his body. Dr Warner told the hearing he had last seen Dr Kelly in 1999 for "a minor complaint" and had never treated him for any serious condition.
Earlier today, the last person to see David Kelly alive said the scientist seemed "just his normal self" when she met him on the day he disappeared. She was walking her dog and said he seemed perfectly normal and there was no indication of what was to come. When asked by James Dingemans QC how Dr Kelly appeared, Ms Absalom replied: "Just his normal self, no different to any other time I met him."
"Many thanks for your thoughts and prayers. Should all blow over by early next week, then I will travel to Baghdad a week Friday. With best wishes and thanks for your support. David"
- Dr David Kelly, MoD weapons expert, in an email sent to Gaeta Kingdom at Oxford University just three hours before his "suicide". (confirmed by Thames Valley Police, UK)

"Judy I will wait until the end of the week before judging - many dark actors playing games. Thanks for your support. I appreciate your friendship at this time."
- Dr David Kelly, MoD weapons expert, in an email sent to Judith Millers just three hours before his "suicide". (confirmed by Thames Valley Police, UK)
Flashback
Gentle man with core of steel

19 July 2003

Dr Kelly wanted to help journalists understand a complex topic

Mr Ritter, who lead the UN inspection team up until it left Iraq in 1998, told BBC Radio 4's Today programme that Dr Kelly was somebody who had doggedly pursued the Iraqi biological weapons program and who had never caved in to pressure.

"While a gentle man, he had a core of steel in him. I've seen him interact with Iraq government officials; there was no give in this man."

Tom Mangold, a television journalist and close friend of Dr Kelly, said he had made himself available to many serious journalists because he wanted to help them understand a complex topic.

Mr Mangold said: "He was a man whose brain could boil water, he used words with tremendous precision, he used them as weapons.

"There was nothing he didn't know about biological warfare and there wasn't much he didn't know about WMD." "He was passionately interested in what happens in Iraq," he said.

Richard Butler, former chief United Nation weapons inspector in Iraq, said he had known David Kelly well.

"I will never forget the way he always insisted to me no matter what political pressure that was put on us, that we had to tell the truth, absolutely the truth, maybe this is part of why these terrible events have taken place."
Kelly case arouses Mid-East suspicions

Middle East media have been looking at the death of Dr David Kelly, the weapons inspector at the heart of the BBC 'mole' row.
Several newspapers consider his death as being at least suspicious. Others accuse the government of "assassination".
"David Kelly - the British Government's adviser on Iraqi weapons who was dispatched to Baghdad before the war, among the UN inspectors without anybody finding anything of importance - was assassinated!"
Al-Jumhuriyah - Egypt

The suspicious death of David Kelly, a member of the UN arms inspectors team, is a big disgrace for the British and American governments... While they deafen the world with their cries of support for human rights, they resort to lies, deceit, threats and killings in order to perpetuate their dirty and inhuman rule.
Jomhuri-ye Eslami - Iran

The suspicious death of the British weapons specialist David Kelly has plunged the cabinet of the British Prime Minister Tony Blair in a serious crisis....The question now is why the British government tried to forge the "Iraq dodgy dossier"?
Tehran Times - Iran

Getting rid of Kelly is undoubtedly a strong and final warning to the British media and media men that challenging the state in the "secrets" of war leads to destruction, even if these secrets are fabricated. It remains to be seen to what extent Kelly's absence can serve the images of Blair and Bush.
Al-Hayat - London

Time has proved that Washington and London deliberately exaggerated the Iraqi threat to justify their launching of the war, and that what happened was carefully planned.
Al-Thawrah - Syria
Comment: These are opinions which western governments and media would have us believe are biased (they hate us because of our democracy, etc). The truth is that the people of the middle east have been at 'ground zero' for a long time and are in a far better position to see and understand the nature of American foreign policy, being on the receiving end of it.
Testimony 'rips apart' war case

From correspondents in London
September 4, 2003
BRITAIN'S case for war against Iraq was "in tatters" after evidence from a British former defence official to the inquiry into the suicide of weapons expert David Kelly, London newspapers said today.
Brian Jones, a former official from the Ministry of Defence's secretive intelligence wing, testified yesterday that British intelligence officials were worried that a government dossier on Iraq's weapons ahead of war was exaggerated and that "significant" concerns were ignored.
Prime Minister "Tony Blair's case for invading Iraq was in tatters" after Jones' "damning" evidence, The Independent said.
"The case for war looks flimsier than ever - and so does Mr Blair's defence" headlined the broadsheet's editorial.[...]
Send more troops or risk failure, Blair told
By Toby Helm, Chief Political Correspondent
The Telegraph
(Filed: 04/09/2003)
Jack Straw has issued a grim warning to Tony Blair that Britain and America risk "strategic failure" in Iraq unless they send more troops to improve security and speed up moves towards self-government. [...]
Mr Straw says that sending an extra brigade of 5,000 British troops would not only help improve security but would also demonstrate Britain's resolve to sceptical Iraqis and other coalition members. Equally vital, it could help persuade Washington to increase its troop numbers in Iraq, currently standing at 150,000. [...]
Pentagon May Have to Reduce U.S. Forces in Iraq - CBO
By Vicki Allen
Tue September 2, 2003 09:31 PM ET
WASHINGTON (Reuters) - The Bush administration may have to cut U.S. troops in Iraq by more than half to keep enough forces to face other threats, a congressional agency said on Tuesday in a report that fueled calls for more international help for peacekeeping in Iraq.
The Congressional Budget Office said under current policies, the Pentagon would be able to sustain an occupation force of 38,000 to 64,000 in Iraq long term, down from the existing 150,000 that a number of lawmakers said is not enough to confront the spiraling violence.
Sen. Robert Byrd, a West Virginia Democrat who requested the CBO study, said it showed that President Bush's policies in Iraq were "straining our forces to the breaking point." [...]
US calls for mutinational force in Iraq in proposal to UN
AFP
Thursday September 4, 4:11 PM

The United States has proposed that the UN Security Council create a multinational security force for Iraq to counter mounting instability -- and grant international acceptance to the US-installed Iraqi Governing Council.
The proposal followed last month's bombings of the Jordanian Embassy and UN headquarters in Baghdad and the Imam Ali Mosque in the city of Najaf, which underscored growing instability on the US-occupied Arab nation. [...]
"The US will remain the commander of the unified command and there will be an element in the resolution that calls upon the United States as the leader of the military coalition to report on a regular basis to the United Nations," US Secretary of State Colin Powell said earlier in the day. [...]
Donald Hepburn NYT
Thursday, September 4, 2003

TAPPAN, New York - In 1991, America's so-called Operation Tin Cup got enough money from its allies to cover the costs of the Gulf War. In contrast, what could be called "Operation Begging Bowl" after the latest war in Iraq has come up empty, leaving the United States stuck with the bill for the invasion and occupation - the full extent of which is only now becoming apparent.
The Bush administration's recent willingness to consider a greater United Nations role on the ground is the first sign that it is aware of how vastly mistaken its assertions about the occupation were.
Contrary to the prewar view that Iraq's oil revenues would greatly offset American costs, we now know that Iraq - with its shattered economy, devastated oil industry and plundered national wealth - is incapable of making any significant reimbursement of the invasion and occupation costs. And the military expense is only a fraction of the cost of making Iraq into a functioning country.
So, how much is this experiment in nation-building going to cost the American taxpayer? First, let's consider what has already been spent.
According to the Pentagon, the cost of preparation, aid to noncombatant allies and the invasion itself amounted to $45 billion. Then there is the much-bandied "billion dollars a week" phrase, which seems an accurate estimate of military expenses since the end of serious fighting in May. Assuming a five-year occupation, that's about $300 billion.
But these familiar figures are only part of the story. First, as these are borrowed funds, they are already incurring interest charges. More important, according to material released by American officials, the United States must meet an estimated $5 billion in initial humanitarian aid and $8 billion in Iraqi government salaries, as well as about $7 billion for repairs to public utilities and to restore vital services over the next two years.
In addition, Iraq is buried under a mountain of foreign debt - roughly $350 billion. These debts will have to be paid off eventually.
It will also most likely cost $3 billion to resettle nearly one million Iraqi refugees who are returning from exile (there are also an estimated 1.5 million Iraqis who were displaced within the country and will need aid to rebuild their communities). [...]
Let's face it, rebuilding Iraq is going to be far more expensive than Americans have been led to believe. Just as it seems inevitable that concessions must be made to get other countries to relieve the burden on American troops, now is the time for the United States to mend fences with the United Nations and its allies to relieve the burden on American taxpayers as well.
DOD: Taps Bugle To Go High Tech

By The Sierra Times
Washington - Every Soldier is important. Every soldier's life is important. So important in fact, that in the event of death, the Department of Defense announced Wednesday it has approved the use of the ceremonial bugle as an alternative to the recorded version of Taps played on stereo at military funerals. And no, this is not a joke.
The decision was made by the Principal Deputy Under Secretary of Defense Charles S. Abell based on positive survey results from a six-month test of the bugle.
The ceremonial bugle consists of a small cone-shaped device inserted deep into the bell of a bugle that plays an exceptionally high-quality rendition of Taps that is virtually indistinguishable from a live bugler. The department worked with private industry to invent the bugle.
Call it 'downsizing', and probably manufactured somewhere in Asia.
The ceremonial bugle will be offered to families as an alternative to the pre-recorded Taps played on a stereo, but will not be used as a substitute for a live bugler when one is available. Live buglers will continue to play at veterans' funerals whenever available.
The Department of Defense provides military funeral honors free of charge to thousands of veterans' families each year. The ceremonial bugle is intended to enhance the dignity of military funeral honors. These honors demonstrate the nation's deep gratitude to those who, in times of war and peace, have honorable served their country. The ceremonial paying of respect is a final tribute to their service.
Comment: A heart warming story indeed. This will surely go a long way to salving the pain of families who sons and daughters who gave their lives so as to line the pockets of Bush, Cheney and Co. with Iraqi black gold.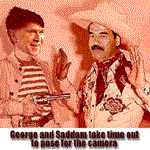 US post-war Iraq plan "rushed, flawed and deficient": secret review
04 September 2003
Channel Asia News
A secret US military review says planners did not have enough time to prepare for the reconstruction of Iraq, leading to the growing post-war unrest. [...]
The review also shows that President George Bush approved the overall war strategy for Iraq in August last year, eight months before the first bomb was dropped and six months before he asked the UN Security Council for a war mandate that he never received, the Times reported. [...]
Comment: That's right. Bushy was going to have his war no matter what. Let us not forget that Saddam has been a long friend of the Bush family. We have all been set up.
Where's the Compassion?

by Joe Conason

I am a fiscal conservative and a family conservative. And I am a compassionate conservative, because I know my philosophy is optimistic and full of hope for every American." So George W. Bush described himself and his beliefs on the eve of his first campaign for President. With that speech, the Texas governor hoped to finesse a paradox of national politics. To win the nomination of the Republican Party, he had to be acceptable to every kind of conservative, from the libertarian to the fundamentalist; to win the presidency itself, he also had to embody an alternative to the angry conservatism that Americans had found increasingly repellent during the Clinton years. […]

This wasn't the first time, of course, that attractive branding had sold the nation a phony product. After two years of skewed tax cuts, destructive deregulation and social regression, nobody doubts Bush's conservatism. But where's the compassion?

To paraphrase a famous man, it depends on what the meaning of that word is. [ …]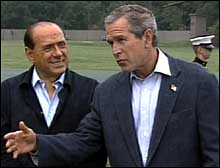 UN should fight for rights, says Berlusconi
By Robin Gedye, Foreign Affairs Writer
The Telegraph
(Filed: 04/09/2003)
The Italian prime minister, Silvio Berlusconi, believes the United Nations should intervene militarily wherever dictatorships abuse human rights. [...]
Comment: A friend of George Bush is no friend to anyone in their right mind. So look out. Wherever these felons perceive there is a dictator the innocent will die while the dictator (probably placed there with U.S. intervention) will mysteriously disappear. The photo link goes to a similar speech from Bush. It appears Bush and Berlusconi both take their orders from the same place.
The Lights Are Going Out Over Europe
John Laughland
One by one, the countries of Central and Eastern Europe are falling into line and voting to join the European Union. In all cases, the pattern is basically the same. There may be, here and there, pockets of resistance to the European project but somehow the forces of pro-Europeanism manage always to pull off victory. The methods by which they do this vary from outright intimidation and harassment of people of independent mind - as in the Czech Republic - to the mobilisation of the heaviest of heavy guns in support of the euro project - as in Poland. There are also already questions being raised about possible electoral manipulation of the EU referendums, in Lithuania and in Slovakia. [...]
Recommendations for the scheduling and content of videos and programmes

Alleged MTV (Europe) memo to staff.
Dear all
In the light of the outbreak of war in Iraq in the last 12 hours, our recommendations for the scheduling and content of videos and programmes are as follows:
1. Video recommendations
Obviously, there will be heightened public sensitivity to representations of war, soldiers, bombing, destruction of buildings and public unrest at home. The ITC Programme Code requires us not to broadcast material which offends against good taste or is offensive to public feeling. We therefore recommend that videos featuring the following are not shown at the moment:
war
soldiers
war planes
bombs
missiles
riots and social unrest
executions
other obviously sensitive material
Mark
Mark Sunderland
Broadcast Standards Manager
MTV Networks Europe
Notable absences at the 6th Desertification Conference
Heads of state and government from 11 African, Latin American and Caribbean countries participate in roundtable
BY MIREYA CASTAÑEDA
Granma International staff writer
THE UN Convention against Desertification is known to many as the Convention of the Poor, probably as it is perceived as an issue affecting the underdeveloped nations. One more error that has been rectified during the sessions of the 6th Conference of Parties to the UN Convention against Desertification and Drought, which has been meeting in Havana since August 25.
Or perhaps that nomenclature is being used because of "notable absences" at the meeting, as President Hugo Chávez of Venezuela noted in the first part of the roundtable convened in the context of the conference under the title "The UN Convention against Desertification as a instrument to reach the objectives of the millennium development."
[...] The final contribution of the first Round Table session came from President Hugo Chávez who dealt with several issues, including that of the wealth of natural resources that have been plundered from the countries of the South – as in the case of Latin America – over the last 500 years.
He observed: "We are here at this roundtable to think and to learn and the first thing that we see are the notable absences. There is no top-level representative from the European Union or the United States. This is the sixth conference of its kind. We could get to the one hundredth and they still won't come. They're not interested. What interests them is profit, money. If we were discussing oil prices, they'd be here in a flash."
Comment: Don't you find oil in the desert?
W.House Assembles Iraq Package, May Seek $65 Billion
By Adam Entous
Wed September 3, 2003 09:52 PM ET
WASHINGTON (Reuters) - Under pressure to quickly bolster military operations and reconstruction efforts in postwar Iraq, the Bush administration is drawing up an ambitious spending plan that could cost up to $65 billion, people familiar with the matter said on Wednesday.
Senior White House officials told key members of Congress they would propose the emergency spending package "sooner rather than later," most likely before President Bush attends the annual session of the U.N. General Assembly in New York on Sept. 23, sources said.
A massive spending request could be politically risky for Bush. [...]
A $65 billion request would also push the nation's budget deficit to well above the half-trillion-dollar mark for the first time.
US to miss key deadline for chemical weapons destruction
AFP
Thursday September 4, 3:32 PM

The United States acknowledged it will miss -- by more than three years -- an important international deadline for destroying its arsenal of chemical weapons. [...]
The military is now expected to reach the elusive milestone by December 2007, the Pentagon said.
No detailed explanation for the postponement was given. But the department pointed out that its chemical demilitarization program "has had several delays due to unresolved political and operational issues that forced operational shutdowns or postponed start-up dates." [...]
By Marylia Kelley & Jay Coghlan
Siting advanced bioweapons germ research at secretive nuclear labs could be a serious mistake, especially given Energy's poor security, safety, and environmental records.

For months, U.S. and coalition forces have scoured Iraq searching for biological weapons and the labs that might have made them; the possibility of these labs' existence led broadcasts around the world.
Meanwhile, in the United States, with very little media attention or public discussion, the Bush administration is quietly pursuing plans to build biowarfare agent facilities of its own. The new labs will handle, modify, and experiment with some of the most harmful agents known to humanity, including live anthrax, plague, Q fever, and botulism.
But what should be even more controversial is where some of these biofacilities are being built: at nuclear weapons design sites—Lawrence Livermore National Laboratory in California and Los Alamos National Laboratory in New Mexico.
Proponents say the new facilities will improve U.S. biodefense. But mixing biowarfare research and nuclear weapons design might not be such a good idea; it could not only be dangerous for the communities near the labs, but could also ultimately undermine global security. [...]
Comment: Is the U.S. starting another global arms race? It appears so. North Korea is already saying they need to develop nuclear weapons to protect itself from the U.S. Who else will decided they need to do the same thing? Or start a preventative war?
Airport security stepped up after 'missiles seized'
Ananova.com
10:17 Thursday 4th September 2003
Security has been stepped up at a Saudi Arabian airport to which British Airways flies following the reported seizure of missiles capable of bringing down aircraft.
The seizure follows the suspension last month of BA flights from London to Riyadh and Jeddah because of "heightened security concerns in the region". [...]
Pakistan government considers treason case against former PM Benazir Bhutto
The Pakistan government is considering filing a case of treason against former prime minister Benazir Bhutto for revealing in an interview to India Abroad that General Pervez Musharraf harboured ambitions of capturing Srinagar long before the Kargil war.
In an exclusive interview with Senior Editor Shyam Bhatia in London, Bhutto had disclosed that Musharraf, then her Director General of Military Operations, outlined a plan to infiltrate Kashmir and start a war that would end up, he believed, with the Pakistani conquest of Srinagar.
These days Musharraf is a key ally of the West. I am sorry about this because I think the more the West supports Musharraf, the stronger the extremist forces grow and the moderate forces are being marginalized, that's not good for Pakistan.[...]
They have this strategy and they think having Musharraf on top allows them to pursue this strategy.
There is also rising anti-Americanism in Pakistan.
There is rising anti-Americanism for different reasons. One of them is that Musharraf is a dictator and people feel angry that the West talks about freedom but turns a blind eye to the empowerment of Pakistanis.
The second reason is that we have a very large Pakhtun population and the bombing in Afghanistan led to many civilian deaths and people knew each other across the border, so there is that grief.
The third thing is that we have a large military class wedded to the idea that Afghanistan is critical to Pakistan because of strategic depth. This class also has a pensioner class and there are constituencies within that who are anti-American.[...]
Indonesian VP: United States Is 'Terrorist King'
Wed September 3, 2003 08:54 AM ET
JAKARTA (Reuters) - Indonesian Vice President Hamzah Haz branded America the "terrorist king" Wednesday in remarks at odds with Jakarta's support for the war on terror.
"Actually, who is the terrorist, who is against human rights? The answer is the United States because they attacked Iraq. Moreover, it is the terrorist king, waging war," the official Antara news agency quoted Haz as saying.
It was unclear what prompted Haz to make his remarks in a speech to heads of Muslim boarding schools in Central Java. [...]
Inquiry critical of planned Russian pipeline to China
MOSCOW (AFP) Sep 02, 2003
An official Russian ecology commission has criticised government plans to build an oil pipeline to China because of the environmental risks, agencies quoted Deputy Natural Resources Minister Kirill Yankov as saying Tuesday.
The commission's inquiry concluded that both possible pipeline routes through an ecologically-sensitive region of Siberia are equally undesirable, Yankov told a meeting of ecologists in the Siberian city of Irkutsk.
The proposed oil pipeline to China, a 2,400-kilometre (1,500 mile) cross-border line linking Siberian oilfields in Angarsk to the Chinese city of Daqing, is backed by Russia's largest oil producer Yukos. [...]
GAO's Final Energy Task Force Report Reveals that the Vice President Made A False Statement to Congress
By JOHN W. DEAN

This month, the General Accounting Office (GAO) - the investigative and auditing arm of Congress - issued a report that contains some startling revelations. Though they are couched in very polite language, they are bombshells nonetheless
The report - entitled "Energy Task Force: Process Used to Develop the National Energy Policy" - and its accompanying Chronology strongly imply that the Administration has, in effect, been paying off its heavy-hitting energy industry contributors. It also very strongly implies that Vice President Dick Cheney lied to Congress. [...]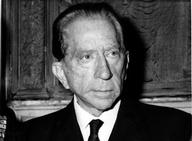 Oil Baron Getty Revealed as Hitler Fan

Getty ran with an unsavory crowd.

Newly released documents have revealed that oil billionaire and museum founder J. Paul Getty was a friend and admirer of Adolf Hitler and even lent his support to Nazi Germany in the early days of World War II. [...]
He was [...] an early fan of Adolf Hitler and supplied the Nazis with fuel at the outset of the war. [...]
Getty appears to have been at the center of a shadowy group of financiers that provided support to Nazi Germany in the early days of World War II. The dossier says Getty sold one million barrels of oil to Germany. The fuel had to be delivered via Russia, a German ally at the time, because a British blockade was in place.
The deliveries of oil and fuel continued until Germany attacked Russia during June 1941. [...]
Comment: Our COINTELPRO Timeline reveals other Americans who contributed greatly to the Nazi cause. The Nazi party may have floundered very early on without their support.
The U.S. Government Wanted 'To Make An Example Out of Me': Young Webmaster Heads to Prison for Political Website
Democracy Now
Sherman Austin heads to jail today for a one-year term. He was charged with "distribution of information relating to explosives, destructive devices and weapons of mass destruction" after someone posted bomb-making information on his political website, raisethefist.com. Once he is is released he is banned from associating with anyone who wants to change U.S. government 'in any way.'[...]
Martin said: "We've been looking through the discovery, and it's so very clear to me that this is a case of entrapment, lies, the F.B.I. setting things up, changing things, twisting around, using words and terminology out of context and people just not being aware of the fact that these things are being done. And I really want to get the message out to activists or just people who are politically active out there, regardless of what communities they're in, to be very, very careful and to look at this case, to understand it, and to educate themselves about the law—about the law that's being used to put my son in prison."
After he is released, Austin will be on probation for three years. As part of the requirements of his probation, Austin will be barred from "associating with any person or group that seeks to change the government in any way be that environmental, social justice, political, economic, etc."
"That's the ridiculous thing about that," says Austin. "I mean, how are they going to determine, I can't associate myself with even maybe the Democratic Party or something like that?" [...]
Comment: You can watch his real video interview here, where he describes the raid of his home and subsequent arrest. Welcome to the new Reich. What will life be like once the Victory Act is passed? The actual author of the material is still free. This travesty appears to be a COINTELPRO sting. All American activists need to educate themselves regarding COINTELPRO, since it appears these predators are roaming free with the courts approval.
The Bush Administration's War on Labor
Mr. Rees is Associate Professor of History, Colorado State University - Pueblo.
On the morning of April 20th, 1914, near Ludlow, Colorado, the Colorado National Guard used machine guns to attack a tent colony made up mostly of striking coal miners' families. Later, someone set fire to the tents.
At least 25 people died that day, including 11 children. Many of the children suffocated in a pit under a tent where they hid to escape the flames. The aptly named "Ludlow Massacre" remains one of the most violent incidents in American labor history. [...]
Comment: An excellent article that begins describing a mostly forgotten piece of violent American history that nearly ruined the Rockefeller's name, and then proceeds to describe Bush's present policies against the American worker, "Ignorance of labor history simplifies the Bush administration's efforts to destroy achievements that took the labor movement decades to win." Piece by piece Bush dismantles America while many American's cheer him on. Another quote:
My favorite from the Post's list: "Abolished the Bureau of Labor Statistics' monthly report documenting plant closings and layoffs of more than 50 workers at any workplace." That pretty much sums up the Bush administration's attitude towards workers' rights right there. If they don't recognize what's happening to them, they won't complain.
The lack of awareness of what life was like before the hard won rights of the worker is making it possible for those same conditions to rise again.
By Mark Doyle
BBC world affairs correspondent in Totota
A river of humanity is flowing out of central Liberia, heading for what the refugees hope is safety, nearer the capital, Monrovia.
Tens of thousands of displaced people are fleeing what they say is a rebel attack in a mass spontaneous movement, which could destabilise the peace process.
Few of them actually heard the attack, but as the rumour of it spread, it was enough to spark an exodus.
[...] The refugees said they had heard about a rebel attack in their direction, but it is impossible to confirm that this is what really happened.
All sides in the Liberian civil war have been known to terrorise civilians in order to loot their meagre belongings.
Ottawa asked to approve massive cattle slaughter
Wed, 03 Sep 2003 21:21:45
CALGARY - Some Canadian beef producers want the federal agriculture minister to approve a mass slaughter of 620,000 cattle.
Terry Hildebrandt, the president of the Agricultural Producers Association of Saskatchewan, says the size of the Canadian herd needs to be reduced by 12 per cent immediately to prevent further damage to the sagging beef industry.
Comment: I went to this article thinking it would have something to do with Mad Cow disease. No! It is simply a proposal to slaughter 620,000 because there are too many and prices are falling! Never mind that people around the world are starving, that people in Canada itself are starving, let's "cull the herd". How many people could live for how long on 620,000 cattle?
Strong Earthquake Shakes South Pacific
Associated Press
Tue, Sep. 02, 2003
WELLINGTON, New Zealand - A strong earthquake shook the small South Pacific nation of Samoa early Wednesday, but there were no immediate reports of casualties or damage.
The magnitude 6.2 quake struck at 7:28 a.m. near the Samoan capital of Apia, 2000 miles northeast of Wellington, New Zealand, the U.S. Geological Survey reported. [...]
Minor temblor hits Tri-City area
No reports of damage in 'microquake' near Cal State Hayward campus
By STAFF REPORTS
Wednesday, September 03, 2003 - 6:58:58 AM PST
HAYWARD, CA - An earthquake with a preliminary magnitude of 2.7 sent a minor jolt through the Tri-City area and Hayward early Tuesday, the U.S. Geological Survey reported.
The "microearthquake" occurred at 2:31 a.m. and was centered about two miles south of the Cal State Hayward campus, officials said. There were no reports of any damage or injuries. [...]
UC Riverside Geophysicist Comments On How Deep Earthquakes Get Started
[...] The authors demonstrated for the first time remote triggering of one deep earthquake by another. "The Tonga earthquakes occurred only 7 minutes apart," said Green. "Equally interesting, the triggered earthquake occurred in a place where no earthquakes have ever been recorded before." [...]
Hong Kong spared powerful typhoon, two feared dead in Taiwan
HONG KONG (AFP) Sep 02, 2003
Hong Kong was spared a direct hit when powerful Typhoon Dujuan brought heavy rains and gale-force winds to the territory on Wednesday, slamming into southern China's Guandgong province.
Dujuan had earlier battered Taiwan, leaving two people feared dead and a trail of destruction in its wake.
As Dujuan approached, Hong Kong's weather observatory briefly issued a number nine storm warning -- the highest on its scale -- but later downgraded the typhoon to eight as it appeared to shift towards the north of the territory. [...]
Three French firefighters burned alive in southern blaze
TERRA.WIRE
LA GARDE-FREINET, France (AFP) Sep 02, 2003
Three firemen were burned alive in their truck on the French Riviera on Monday night while helping battle fierce brush fires on the scorched Mediterranean coast fanned by gusty winds.
The three men, who were among more than 1,000 firefighters battling the blazes, were on a firetruck that was suddenly encircled by flames in the Maures hills of the Var region, where massive forest fires had already claimed four lives in July. [...]
"There are now 1,600 men on the scene and we are expecting 400 more to arrive during the morning," regional fire chief Lieutenant-Colonel Jacques Baudot told AFP. [...]
Interior Minister Nicolas Sarkozy said during a recent visit to fire-hit areas in southern France a total of 54,000 hectares of woodlands had been destroyed across the country thus far this year -- the worst total in 15 years.
40 feared dead in Indian flood
Thursday, September 4, 2003 Posted: 0945 GMT

(CNN) -- The Bermuda Weather Service on Thursday issued a hurricane watch as powerful Hurricane Fabian closed on the resort island, the National Hurricane Center in Miami said.
At 4 a.m. EDT, the storm was 570 miles (920 kilometers) south of Bermuda with maximum sustained winds near 120 mph (195 km/h) with higher gusts. According to forecasters, Fabian is expected to fluctuate in strength over the next 24 hours. [...]
The storm's projected track will bring it very close to Bermuda by early Saturday. [...]
Skulls found in Mexico suggest the early Americans would have said 'G'day mate'
By Steve Connor, Science Editor
The Independent
04 September 2003
The accepted theory of how prehistoric humans first migrated to America has been challenged by a study of an ancient set of bones unearthed in Mexico.
An analysis of 33 skulls found on the Mexican peninsula of Baja California suggests that the first Americans were not north Asians who crossed to the American continent about 12,000 years ago.
The skulls more closely resemble the present-day natives of Australia and the South Pacific, suggesting that there might have been an earlier movement to America across the Bering Strait separating modern Russia from Alaska. [...]
Earth hits '2,000-year warming peak'

By Alex Kirby
BBC News Online environment correspondent

The Earth appears to have been warmer since 1980 than at any time in the last 18 centuries, scientists say.

The climate sceptics are flogging a dead horse. Professor Philip Jones, University of East Anglia
They reconstructed the global climate from data derived from ice cores, vegetation and other records.
They believe their research provides unequivocal confirmation that humans are affecting the climate. But sceptics still insist that any human contribution is likely to be too small to explain what is happening. [...]
From Feb 22 1997 Session:
A: Climate is being influenced by three factors, and soon a fourth.
Q: (L) All right, I'll take the bait; give me the three factors, and also the fourth!.
A: 1) Wave approach. 2) Chlorofluorocarbon increase in atmosphere, thus affecting ozone layer. 3) Change in the planet's axis rotation orientation. 4) Artificial tampering by 3rd and 4th density STS forces in a number of different ways.
2003 QQ47: Another Pointless Asteroid Scare

Article Posted: September 03, 2003
David Morrison
British NEO Information Center creates another media flap over an asteroid that poses no danger of hitting the Earth.

On August 24, 2003, the LINEAR search system in the Spaceguard Survey discovered near-Earth asteroid 2003 QQ47. As is the case with many newly discovered NEAs, the initial orbit was highly uncertain and included several low-probability cases of possible future impacts. The orbit information was posted on the Internet by the JPL Sentry and Pisa NEODys systems. At one point, with only 6 days of observations reported, the formal odds of an impact in 2014 briefly rose slightly above one-in-a-million, and then went virtually to zero as more data were reported. This is standard operating procedure for dealing with newly discovered NEAs.
Unfortunately, the UK NEO Information Center decided that this asteroid deserved special attention, and on September 2 they issued a press release calling attention to the danger of collision in 2014. Since the NEO Information Center is supported by the UK government, this quasi-official prediction was widely reported in the British press. While most stories correctly noted the very small odds of hitting, they still treated this as a serious warning of a threat to Earth. The story was also reported in Europe, the USA, and Australia, but more moderately than in the UK.
The result is another round of criticisms of astronomers, triggered by the NEO Information Center release (which they withdrew on September 3). This is not the first time, of course. For your information, two background discussions follow: A story by Robert Britt from Space.com that deals with the media reactions to 2003 QQ47, and a section from a scientific paper in press that describes five previous cases where the supposed danger of impact was widely reported in the press.

Comment: Perhaps the truth is that this is an acclimatization procedure, with the government 'crying wolf' on various occasions in order to assess public reaction. Perhaps even using game theory models they could develop the 'best' course of action if and when they must announce a real threat.
Meteors not water coloured Mars
Public release date: 3-Sep-2003
New Scientist
WHY is Mars red? The generally accepted explanation that liquid water rusted its rocks may be wrong. Lab experiments that mimic the environment on Mars suggest that the planet's reddish hue came from a dusting of tiny meteors falling on the surface.
The result is fuelling the debate about whether Mars was ever hospitable to life. The mineral that gives the planet its colour is a reddish iron oxide. Until now, astronomers thought that it probably formed in a chain of chemical reactions as iron in rocks dissolved into pools and rivers on the warm young planet.
The iron oxidised, precipitated, and was then blown all over the planet. But Albert Yen of NASA's Jet Propulsion Laboratory in Pasadena, California, began to doubt this after the Mars Pathfinder mission reached the Red Planet in 1997. The mission revealed that there is more iron and magnesium in Martian topsoil than within its rocks. This suggests the minerals actually came from the small, metal-rich meteors and dust particles that constantly fall onto Mars, says Yen. Calculations suggest they deposit 5 centimetres of surface layer every billion years. [...]
New Study Of Europa May Explain Mysterious Ice Domes, Places To Search For Evidence Of Life
New theory on mass extinction blames sudden drop in oxygen
09/03/03
RICHARD L. HILL
The Oregonian
Researchers taking the pulse of Earth's worst mass extinction 250 million years ago say they have diagnosed the ailment that doomed most animals: altitude sickness.
A drop in oxygen and a rise in carbon dioxide wiped out invertebrates that weren't biologically equipped to deal with the atmospheric change, says Gregory J. Retallack, a professor of geological sciences at the University of Oregon.
"They suffered from mountain sickness, which is a nasty way to go," said Retallack, who has experienced it himself in high altitudes. He said the animals at sea level found themselves with a shortage of oxygen comparable to that found at elevations of about 16,000 feet today. [...]
The lethal chain of environment-altering events could have been launched by an asteroid hitting the planet; massive flows of molten rock in Siberia that pumped huge amounts of carbon dioxide into the air; an enormous, explosive burp of methane released from the deep ocean; or a combination of events. [...]
Universe grows faster than we thought
By Ian Hoffman
Oakland Tribune
[...] This week, in an online edition of the Astrophysical Journal, Lawrence Berkeley lab's Perlmutter and colleagues report new confirmation from the Hubble Space Telescope of the 1998 discovery that the universe is, in fact, expanding faster and faster every second. [...]
Blasts not related to seismic activity: IMD
Express News Service
Jamnagar, September 2: EVEN as mysterious blasts and tremors continue to rock villages in Lalpur and Jamnagar talukas, the IMD team camping in the region has not been able to draw any conclusion. Declaring that the blasts are not related to seismic activity, the IMD team said that from now on geologists should observe the disturbances.
Senior IMD team member K C Kondal said, "Our observation suggests that the blast and jerks experienced in the region are not related to any earthquake." Elaborating further, Kondal said, "An earthquake produces waves from which its epicentre and intensity can be measured. But here, the phenomenon is localised and superficial. Jerks observed here are limited to small areas and often not recorded." [...]
Comment: Our Signs Supplement on Sonic or "Mystery" Booms posts reports similar to these from all over the world.
Records Show Confusion Before Blackout
H. JOSEF HEBERT, Associated Press Writer
Thu Sep 4, 1:57 AM ET
WASHINGTON - During the 35 minutes before the nation's worst blackout raced across eight states from Michigan to New York, there was a sense of confusion, uncertainty and anxiety among technicians trying to maintain control of the Ohio power system owned by FirstEnergy, according to transcripts released late Wednesday.
One high voltage line failed, and another, and then a third. A coal-burning power plant was already out and a nuclear reactor was struggling to get enough electricity.
"We have no clue," an engineer at the FirstEnergy Corp. control center in Ohio responded when a regional grid monitor asked what was happening. [...]
The transmission failures also were still a mystery. [...]
Southeastern Mexico suffers massive power outage
Tuesday, September 2, 2003
(09-02) 11:16 PDT CANCUN, Mexico (AP) -- A power outage spread across Mexico's Yucatan Peninsula early Tuesday, cutting electricity to hundreds of thousands of people.
The Federal Electricity Commission said the outage apparently began with a faulty transformer in the town of Ticul at about 3:41 a.m. (0441 EDT).
Power went out to the Yucatan state capital of Merida, then to nearly the whole peninsula, including the beach resort of Cancun where the World Trade Organization is to meet later this month.[...]
Malaysian blackout cost industries $13.8 million
Energy Dept. probes gas price spike
Power blackout and disruption of major pipeline cited as possible reasons for the jump
A reader comments: Yeah, right. Blame the price increases on the blackout. Blaming 9/11 for everything worked, so why not this.
Women arrested after kids sold for sex
South Africa - A 39-year-old mother and 51-year-old grandmother have been arrested for allegedly allowing three sisters to be raped in exchange for money in Harrismith, police reported on Wednesday. [...]
Baby rape sentence 'unduly lenient'

Scotland's most senior legal officer has asked for a report into whether a five-year prison sentence given to a man who raped an 13-month-old baby was "unduly lenient". [...]
Teen on trial for murder

A TEENAGE horror movie buff accused of chopping up his friend wrote a rap song about how he planned to do it, a court heard yesterday. [...]
PONY SLASH ATTACKS: WOMAN IS ACCUSED
A 26-year-old woman has appeared in court charged with slashing nine ponies at her own children's riding school with a Stanley knife. [...]
Selling sterilisation to addicts
By Clare Murphy
BBC News Online
To its critics, Project Prevention or Crack - an American organisation which pays drug addicts and alcoholics to be sterilised - is a terrifying throwback to the neutering of "defectives" during the 20th Century. [...]
Airport inspectors find 2,000 baboon noses
By Isabel Conway in Amsterdam
The Independent
04 September 2003
Two thousand baboon noses have been found in a suitcase by inspectors at Amsterdam's Schiphol airport.
Baggage handlers had noticed a "putrid smell" from an unaccompanied suitcase believed to have come from Lagos, Nigeria, and apparently destined for the US. Inspectors said the 30kg suitcase was filled with rotting baboon noses.
Bush meat and parts of endangered species, especially ivory tusks and rhino horns, are routinely found at the airport in luggage but this haul was described as "staggering" by inspectors. [...]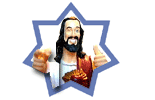 'Killer' Christ icon is removed from Hermitage display
By Julius Strauss in Moscow
An ancient icon depicting Christ has been removed from display at the Hermitage museum in St Petersburg after claims that its "energy field" is killing staff. [...]
Boris Sapunov, of the Hermitage's Russian section, said: "It's an inexplicable phenomenon and it started long ago. Three or four people died of diseases and the coincidence began to make me wonder. When the custodians' seats were moved away all the trouble stopped. It won't be exhibited any more. [...]
Comment: The link shows a photo of the purported "Killer" icon. It is a rather unsettling image, and we opted to not post it here.
Lake Area Residents Spot UFO

September 2, 2003
Reported by KPLC Staff
You've been hearing a lot about it.. The planet mars is the closest it's been to earth in nearly 60,000 years.
And people all over the globe have been out star gazing to get a glimpse of it.
But late last week, some in Calcasieu say they saw something else in the sky out of the ordinary, and they were able to capture it on home video. [...]
UFOs, Beam of Light, Puzzled And Frightened Residents.

by Brian Vike
HBCC UFO Research

One Hundred and Fifty Seven Witnesses Speak Out - We Want To Know!

What can cause so many residents in various communities from Kamloops through to the Okanagan and the Kootenays in British Columbia left scratching their heads, wondering what it was they all witnessed. Also many people became very frightened and ran into their homes. The answers to the questions I have been asked have been hard to come by, but we certainly know something extraordinary did take place on July 28, 2003 in the early morning hours.[...]
MYSTERY AFTER UFO SIGHTINGS PUZZLE EXPERTS
16:00 - 03 September 2003
Evening Express
Strange lights in the North-east night sky have baffled the experts.
Sixteen lights travelling rapidly across clear skies were spotted over two nights by a Fyvie resident.
Air traffic control bosses and aviation experts have ruled out aircraft or satellites, because the lights were travelling too fast to be planes or orbiting objects.
Astronomy experts say the lights could not have been "shooting stars" because they were travelling too slowly and from different directions.
One North-east UFO expert was at a loss to offer a straightforward explanation and said the mysterious sightings should be logged as genuine close encounters with unidentified flying objects. [...]
Egg attack fails to stop the Terminator

04/09/2003 - 09:39:38
Arnold Schwarzenegger was pelted with a raw egg at a California university campus last night but went ahead with a speech in which he said he is running for governor to give back to a state that is responsible for all his success.
A thrown egg splattered on the back of the screen tough guy's left shoulder as he waded through the crowd at California State University in Long Beach.
An aide tried to wipe it off, but he simply peeled off his coat and went ahead with his speech. Hundreds of students crammed the university quad for the speech under the hot afternoon sun.
Some were Young Republicans invited from other schools, according to the actor's campaign.
A knot of opponents from La Raza Student Association heckled him for his past support of Proposition 187, which sought to deny services to illegal immigrants.
They held a sign saying Hasta la vista Latinos.
Supporters drowned out the hecklers with chants of "Arnold, Arnold, Arnold."
His campaign also released three new television adverts, showing Schwarzenegger sitting at a table with people and promising to fight special interests and clean up the state.
"Now, here is my plan: audit everything, open the books, and then we end the crazy deficit spending," he says in one advert.
Comment: Ah! the subtleties of media mind programming. Just flash an image of Arnold looking serious sitting round a table with other important-looking people, throw in a few incomprehensible knowledgeable-sounding words about the economy and 'hey presto' people start to think he's a serious politician, although they are strangely unable to articulate why...You just gotta love the 'media mind-melt' job, it's just so darn effective and it works every time!
Associated Press
10:20 Thursday 4th September 2003
The world's largest record company is to slash the price of CDs by up to 30% in a bid boost sales in the US.
Universal Music Group, which boasts artists including Elton John and U2, will cut the price of CDs in the US to £8.25
"Our research shows that the sweet spot is to sell our records below 12.98 (£8.25)," said Universal president Zach Horowitz.
"We're confident that when we implement this we will get a dramatic and sustained increase."
The record industry is facing severe competition from free downloads from the Internet and has begun suing individual users of these services for copyright infringement.
Comment: Well, it's official: hell has frozen over.
For sale, Bush dolls in all his poses..
Now collect all 5! Our favorite is:

Chatty Presidential George: "Is our children learning?" They will be now. Never "misunderestimate" the importance of language and the hours of fun you and your family will have learning new words with this talking wind-up action figure. You say "nuclear," he says, "nookular." With Chatty George, you'll be so mixed up that you too will begin to wonder what words are real and what words are just figments of the imagination of this irrepressible and zany doll. Dictionary and Yale Diploma sold separately.

And Finally...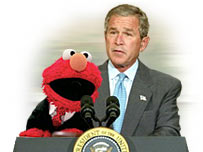 Bush challenges Sesame street puppet Elmo to debate: Bush loses
JQ newswire
In an attempt to silence those that have accused him of have a 'sub high school level' grasp of the english language, George Bush yesterday challenged Elmo of Sesame street to a 'talking proper contest'. "Bush seemed to be going well" said one observer. "At the start he was coping easily with personal introductions and greetings such as, "Hello my name is George, I am president of the USA."
The erstwhile president began to falter however when the debate called for the use of more complicated grammatical constructions such as past conditional tenses and compound words, at one point stating: "If I wouldn't have been president then the whole country didn't would have been arrived at the place we have finded ourselves today." "Some peoples laugh at me" he continued, "but the problem is that they is just plain folks, they just don't got the sense to see how lucky they is, they all underdisrepresent me." As a result when the mic was given to Elmo, he felt he had little to say, merely stating: "Today the previously clear line differentiating humans from puppets has been blurred, tell me, who is the real muppet here?"
---
Remember, we need your help to collect information on what is going on in your part of the world!
We also need help to keep the Signs of the Times online.
Obviously, there are a lot of folks out there who do NOT like what we are doing - our own special brand of news coverage - and they are working day and night to create almost insurmountable problems for us, designed to grind us down and render our plans to be able to increase our production (which include a weekly radio show that is currently in the implementation stage) impossible to bring to fruition. We are coming under increasing pressure from many directions all at once.
Our need for financial support has never been greater, including support for legal initiatives to halt the madness of several of the para-COINTELPRO activities currently launched against us. These operations are designed to create a platform to justify utilizing police state tactics so as to silence, and even ultimately, destroy us.
Please: We need your help.
The campaign of lies and disinformation would be frightening under normal circumstances; considering the present state of the world and the machinations of the "National Security State," it is terrifying.
Please - if you have been helped by our work -
won't you help us NOW?

---

Check out the Signs of the Times Archives

Send your comments and article suggestions to us.
---
Fair Use Policy
Contact Webmaster at signs-of-the-times.org
Cassiopaean materials Copyright ©1994-2014 Arkadiusz Jadczyk and Laura Knight-Jadczyk. All rights reserved. "Cassiopaea, Cassiopaean, Cassiopaeans," is a registered trademark of Arkadiusz Jadczyk and Laura Knight-Jadczyk.
Letters addressed to Cassiopaea, Quantum Future School, Ark or Laura, become the property of Arkadiusz Jadczyk and Laura Knight-Jadczyk
Republication and re-dissemination of our copyrighted material in any manner is expressly prohibited without prior written consent.
.