---

New! Signs Supplement on Super Volcanos
New! Signs Supplement on Ethnic Specific Weapons
New! Signs Supplement on Sonic and Mystery Booms
---
Remember, we need your help to collect information on what is going on in your part of the world!
We also need help to keep the Signs of the Times online.
Obviously, there are a lot of folks out there who do NOT like what we are doing - our own special brand of news coverage - and they are working day and night to create almost insurmountable problems for us, designed to grind us down and render our plans to be able to increase our production (which include a weekly radio show that is currently in the implementation stage) impossible to bring to fruition. We are coming under increasing pressure from many directions all at once.
Our need for financial support has never been greater, including support for legal initiatives to halt the madness of several of the para-COINTELPRO activities currently launched against us. These operations are designed to create a platform to justify utilizing police state tactics so as to silence, and even ultimately, destroy us.
Please: We need your help.
The campaign of lies and disinformation would be frightening under normal circumstances; considering the present state of the world and the machinations of the "National Security State," it is terrifying.
Please - if you have been helped by our work -
won't you help us NOW?

---
At least 40 people have been killed after two powerful explosions struck the Indian city of Bombay, also known as Mumbai, police officials have told the BBC.
Dozens more have been injured in the blasts, in the country's commercial capital.
One explosion, caused by a car bomb, happened at the Gateway of India, the city top tourist attraction, police say.
At least one other explosion took place near the Mumba Devi temple in central Bombay.
The Stockholm Syndrome turns 30
Agence France-Presse
Thirty years ago this week armed robbers burst into a Stockholm bank and began a six-day siege that saw four hostages become emotionally attached to their captors, a phenomenon that has since come to be known as the Stockholm Syndrome.
The term was defined by an American psychiatrist, Frank Ochberg,who researched the August 23, 1973 robbery at Kreditbanken in which a romantic relationship developed between one of the captors and a hostage.
"The party has just begun!" yelled 32-year-old robber Jan-Erik Olsson as he entered the bank mid-morning and fired off a round from his sub-machine gun.
He took four bank employees hostage, demanded three million kronor, weapons, and an escape car. Most importantly, he demanded that Clark Olofsson, a heavy-duty criminal serving time in prison, be released and brought to the bank, a request which was met.
The siege ended after six days when police gassed the bank and the robbers gave up. To the surprise of many, some of the hostages, including 23-year-old Kristin Enmark, physically protected the robbers as they left the bank, to ensure police wouldn't fire on them.
Ochberg, an expert who worked with the FBI, was serving on a national task force on terrorism and disorder set up by the US Attorney General's office after 11 Israeli athletes were executed by Palestinian terrorists at the 1972 Munich Olympics.
As part of his research, he decided in 1976 to delve into the events surrounding the Stockholm bank robbery to explain how the hostages could develop warm, compassionate feelings for their violent, armed captors.
"The remarkable behaviour of hostage Kristin, her affection for her captor, his reciprocal affection for her and her anger at the authorities became the basis for my definition of the syndrome," Ochberg told AFP by telephone.
"The syndrome begins with shocking and sudden capture, terror and infantilisation (where) you cannot eat, talk, move or use a toilet without permission," he explained.
"But then somebody gives you permission to talk and eat and move, and live," he said. The gift of life "results in primitive, primordial gratitude" which is the foundation for all future feelings of love, he said, recalling the semen traces found on the floor of the bank vault.
"To try to have a mutual understanding in that kind of situation is not so strange, it's a method of survival," Kristin Enmark once said.
But Ochberg begs to differ, insisting that "it is not a reflex for life" but rather "a sense of gratitude".
In fact in some cases, as with Kristin and her captor, victims and hostage-takers continue their relationship even though the victim's life is no longer at risk.
Despite many rumours to the contrary, Kristin did not marry her captor though they did remain friends.
In the most famous case of the Stockholm Syndrome, Patty Hearst, the granddaughter of publishing baron William Randolph Hearst, was kidnapped by the leftist Symbionese Liberation Army in 1974 and robbed a San Francisco bank together with her captors, brainwashed into denouncing her capitalist roots.
She was sentenced to seven years in prison for armed robbery, but had her sentence commuted by President Jimmy Carter.
William Sargant, a British expert in mind control who interviewed Hearst before her trial, concluded that a person whose nervous system is under constant pressure can display "paradoxical cerebral activity", that is, bad becomes good and good becomes bad.
In the late 1970s, Ochberg sought to promote the Stockholm Syndrome to help save lives in hostage-taking situations, and convinced the FBI to apply his theories and spread them abroad.
They were put to use in 1977 when Moluccan separatists held a school and train hostage in the Netherlands.
"We wanted the captor to take the pulse of a sick hostage, in order to establish a 'touching relationship'," he said, stressing that the captor's reciprocal attachment to the hostage is key to developing a relationship.
That attempt failed however when a doctor among the passengers volunteered. Two hostages and six terrorists were killed in a final offensive after a 19-day siege.
According to Ochberg, the Stockholm Syndrome can also be diagnosed among women who suffer from spousal abuse and journalists who cover conflicts.
Comment: Laura writes in Christianity Or Machiavelli and the ET's:
Psychologist Dee Graham has theorized that Stockholm Syndrome occurs on a societal level. Since our culture is patriarchal, she believes that all women suffer from it - to widely varying degrees, of course. She has expanded on her theories in Loving to Survive: Sexual Terror, Men's Violence, and Women's Lives, which is well worth reading.

One of the primary problems of dealing with a large human population in terms such as the above seems to be that it's a lot more energy efficient to get the victim to like his captivity and even to help you to use and abuse him or her. The primary way to do that is to play the "good cop, bad cop" game. In other words, set up someone to play the persecutor and then you can come in and be the "savior."
Does that description sound anything like what is going on in the world today?
The Amazing Chemical Ali and the Forty Liars!
Flash back!
British military: Body of 'Chemical Ali' found

Monday, April 7, 2003

Gen. Ali Hassan al-Majeed, also known as "Chemical Ali," was killed in a coalition airstrike, officials say.

DOHA, Qatar (CNN) -- The notorious Iraqi general known as "Chemical Ali" -- Saddam Hussein's cousin who allegedly ordered a deadly chemical weapons attack against Kurds in 1988 -- was killed in a coalition airstrike on his home over the weekend, U.S.-led coalition officials said Monday.
Capt. Al Lockwood, a spokesman for the British military at U.S. Central Command, said the body of Gen. Ali Hassan al-Majeed had been found.
British Defense Secretary Geoff Hoon said there were "indications that that is the case," although he said he could not absolutely confirm it.
At the Pentagon, U.S. military authorities released video of the air assault on the home in the southern Iraqi city of Basra. It showed the first laser-guided bomb barely missing the target, and the second destroying it.
"We believe that the reign of terror of Chemical Ali has come to an end," Defense Secretary Donald Rumsfeld told reporters.
'Chemical Ali' Found Dead in Basra

Associated Press
April 7, 2003

BASRA, Iraq - Ali Hassan al-Majid, dubbed "Chemical Ali" by opponents of the Iraqi regime for ordering a 1988 poison gas attack that killed thousands of Kurds, has been found dead, a British officer said Monday.

Jackson said the discovery of al-Majid's body was one of the reasons the British decided to move infantry into the southern Iraqi city because they hoped with the top Iraqi leadership gone there, resistance might fall apart.

'Chemical Ali' death not so sure
June 5, 2003
Copyright 2003 Houston Chronicle News Services

Iraqi prisoners hint at possibility

WASHINGTON -- U.S. officials had been confident that a coalition airstrike killed one of Iraq's most notorious officials, the man nicknamed "Chemical Ali." Now, they are not so sure.
"They attacked locations where they believed him to be. There was some speculation afterward that they thought that he had been killed. Now there's some speculation that he may be alive," Rumsfeld told reporters after meeting with lawmakers on Capitol Hill.
'Chemical Ali' Captured in Iraq
22 Aug 2003

A senior defense official said he was captured on Sunday in the company of bodyguards, but not with other top Iraqis. Central Command did not immediately say how al-Majid was captured or where he was being held.

Gen. John Abizaid, the head of U.S. Central Command, said at a Pentagon news conference Thursday that he could not offer more details because "it would give away things we do not want to give away."
Comment: We can well believe it! Maybe they don't want to give away the fact that they are all liars? That we will never know if "Chemical Ali" is dead or alive, in the same way we will never know if Saddam's sons are dead or alive.
The obvious question mark over the above articles is that they were happy to initially announce so assuredly that it was indeed the body of Ali Hassan al-Majeed. Of course it is quite possible that they were not sure at all, but hey, they're fighting a propaganda war too, right? The American public needed to be reassured that their boys were making progress? So why not be a little economical with the truth, or even tell blatant lies.
The problem then is, if it wasn't "Chemical Ali" in the first place, how do we know it is him now? We understand however that this can be very beneficial to the US spin doctors, essentially allowing them to use the same bogeyman over and over again (Osama anyone?). It's the bogeyman that keeps on bogeying!
Essentially the Pentagon, thanks to the anesthetized state of the masses, can and will say whatever they want to ensure that the public remains deceived about the true nature of what they are doing in Iraq and why. For example, there is much talk of the brutality of "Chemical Ali" in ordering the gassing of the Kurds in 1988, however there is no talk of the fact that many of these chemical weapons and their delivery systems were supplied to Iraq by the US during the 80's essentially on Rumsfeld's orders. That the US encouraged Iraq in it's attacks on Iran during the original "gulf war".

In much the same way that Saddam and "Osama" have and will continue to be used as "bogeymen", periodically trotted out on the mass media stage to terrorise the "sheeple", it seems that "Chemical Ali" has now joined their ranks also, whether it is actually him or not is essentially immaterial. Thanks to people like Rumsfeld and Cheney and their media slaves, we now live in a world of illusions where we are encouraged to "keep our eye on the stage", where our own minds have been rendered redundant, no longer required as arbiters of reality.
It is our "leaders" who are now the interpreters of reality for all. We are mere spectators, valuable only relative to our ability to show "shock and awe" at the appropriate juncture, to boo and hiss at the "Indians", and cheer when the "cowboy" appears. There seems to be a very definite script, meticulously designed to illicit the "appropriate" reaction at the right time, to what end we cannot yet be sure, but all the signs to date point to a final act that involves as much death destruction and mayhem as can be mustered.
I was at the trial of a friend last week who participated in civil disobedience just before the United States launched a war in Iraq...
My friend ended up being charged with "serious inconvenience" because the police shut down 6th Avenue in front of Buckley Air Force Base for 30 minutes. The Base itself was still open as were alternative routes around this piece of road. The prosecutor did not present any persons who were seriously inconvenienced but all she needed to prove was that it probably did happen.
Somewhere during the course of the twelve hour jury trial, it struck me. What an American charge this was! We were on the verge of beginning "Shock and Awe" on the entire population of Iraq, a pretty "serious inconvenience" for the Iraqi's, and my friend ends up being found guilty because some folks may have been delayed in getting to the commissary, the skeet range, the dump or the golf course. Who ever even heard of this as a charge? Do I not get inconvenienced by the endless road closures due to construction? Do I not deal with it and go on? If I don't have the ability to deal with being inconvenienced, it's time to move to a deserted island. What a commentary this is on the state of our country's priorities.
We have become a nation with no idea what it means to grow up in a refugee camp in the West Bank or Gaza, and no idea why people such as al-Qaeda - with whom I have no agreement at all, I hasten to add - dislike us so much.'

Ed Vulliamy
Sunday August 24, 2003: (The Observer)

Once smitten, it should be impossible to fall out of love with America. Who could fall out of love with that New York adrenaline rush, or the clutter of the 7 Train as it grinds on stilts of iron from Manhattan out to Queens through the scents and sounds of 160 first languages? Who could fall out of love with the mighty desert when a lilac dawn fades out the constellations in its vast sky? Who could fall out of love with the muscular industry of America's real capital, Chicago, 'city of big shoulders', as the poet Carl Sandburg described it? It was insurgent Chicago that first captured my heart for America as a visiting teenager in 1970.
Now it's time to leave the United States as a supposed adult, having been a resident and correspondent for exactly as long as Tony Blair has been Prime Minister - I was appointed that May morning in 1997 that brought Britain's Conservative night to an end. Blair's love for America seems to have deepened since; but love is both the strongest and most brittle of sentiments, and mine has depreciated. I still love that adrenaline rush, the desert light, those big shoulders; but something else has happened to America during my six years to invoke that bitter love song by a great American, BB King, 'The Thrill is Gone': 'And now that it's all over / All I can do is wish you well...'
U.S. checking possibility of pumping oil from northern Iraq to Haifa, via Jordan
By Amiram Cohen
The United States has asked Israel to check the possibility of pumping oil from Iraq to the oil refineries in Haifa. The request came in a telegram last week from a senior Pentagon official to a top Foreign Ministry official in Jerusalem.
The Prime Minister's Office, which views the pipeline to Haifa as a "bonus" the U.S. could give to Israel in return for its unequivocal support for the American-led campaign in Iraq, had asked the Americans for the official telegram.
The new pipeline would take oil from the Kirkuk area, where some 40 percent of Iraqi oil is produced, and transport it via Mosul, and then across Jordan to Israel...
National Infrastructure Minister Yosef Paritzky said yesterday that the port of Haifa is an attractive destination for Iraqi oil and that he plans to discuss this matter with the U.S. secretary of energy during his planned visit to Washington next month...
During his visit to Washington in about two weeks, Paritzky also plans to discuss the possibility of U.S. and international assistance for joint Israeli-Palestinian projects in the areas of energy and infrastructure, natural gas, desalination and electricity.
Comment: One day Israel is killing Palestinians and the next day, they talk of joint Israeli-Palestinian projects. Something is wrong with that picture. At the same time, Israel suggests that the U.S. could give Israel lots of Iraqi oil as a "bonus" for unequivocal support for the U.S. "campaign" in Iraq and of course the Bush Reich is considering it. Previously, some entity has bombed the pipeline to Turkey twice. But Turkey benefits monetarily from having Iraqi oil sent through its country and said that if the oil were deverted it would be a serious blow to Turkish-Israel relations. Hmmm. It sounds as though Israel is bribing the Bush Reich for a piece of the action in the looting of Iraq, and at the same time taking a swing at Turkey.
The Protocols - a Neocon Manifesto
by Simon Jones
Dissident Voice
August 21, 2003
I have to confess. The outrageous in-your-face behavior of the neocons finally got to me ­as Armageddon approaches, after seeing more and more references to it (albeit usually wacky), I recently downloaded the Protocols of the Elders of Zion. Guiltily, mind you, as if it were Mein Kampf or porno. I bet you haven't dared (or bothered) to read it.
So what is this best-selling political tract of the 20th century, the reading of which carried the death penalty in Stalinist Russia, lauded by the likes of Henry Ford and Winston Churchill, and then loudly condemned for the past 60 years since it was briefly declared an anti-Semitic forgery (in a Swiss court in 1935 overturned by the Appeals Court in 1937)?
The bile aside, it is in fact a series of 24 mostly articulate, well-argued lectures outlining a plan for world capitalist domination, with sharp political and social analysis, lots of Machiavelli and a Marxian sophistication in its understanding of capitalism and historical processes. Briefly, it outlines a plan of world conquest by first establishing world government by consent. As with any brilliant political analysis, it has been denounced, dismissed, misinterpreted and banned. And made very good use of by those lusting for world power.
What immediately struck me was that with a little dusting off, abridging and updating, it could easily be the handbook of the neocons. With the wonders of modern computers, you can download a free copy from the Internet, cleanse it of anti-Semitism by replacing "fellow Jews" with "neocons" and make sense of what's happening in the world today. [...]
August 15, 1998

Q: (L) Who was the author of the "Protocols of the Elders of
Zion?"
A: Source is "Aryan" in nature.
Q: (L) Was it written to make the Jews look bad, or to cast
blame on them?
A: Some.
Q: (L) Was it also written as a disguised protocol for the
Aryan plan to take over the world?
A: No.
Q: (A) I heard that the source was in Russia?
A: No, Turkey.
August 22, 1998
Q: One of the things I noticed in this book was that they
said that there was a colony from the city of Harran in
what is nowadays Turkey, and that this colony formerly
resided on the Giza plateau. Is there any connection
between this colony they mention and the fact that you
said that the 'Protocols of the Elders of Zion' were
composed in Turkey by an 'Aryan' source?
A: Yes.
Q: What relationship is there?
A: One and the same.

Revealed: how Israel helped Amin to take power

By Richard Dowden
17 August 2003

When Radio Uganda announced at dawn on 25 January 1971 that Idi Amin was Uganda's new ruler, many people suspected that Britain had a hand in the coup. However, Foreign Office papers released last year point to a different conspirator: Israel.
The first telegrams to London from the British High Commissioner in Kampala, Richard Slater, show a man shocked and bewildered by the coup. But he quickly turned to the man who he thought might know what was going on; Colonel Bar-Lev, the Israeli defence attaché. He found the Israeli colonel with Amin. They had spent the morning of the coup together. Slater's next telegram says that according to Colonel Bar-Lev: "In the course of last night General Amin caused to be arrested all officers in the armed forces sympathetic to Obote ... Amin is now firmly in control of all elements of [the] army which controls vital points in Uganda ... the Israeli defence attaché discounts any possibility of moves against Amin."
The Israelis moved quickly to consolidate the coup. In the following days Bar-Lev was in constant contact with Amin and giving him advice. Slater told London that Bar-Lev had explained "in considerable detail [how] ... all potential foci of resistance, both up country and in Kampala, had been eliminated". Shortly afterwards Amin made his first foreign trip; a state visit to Israel. Golda Meir, the Prime Minister, was reportedly "shocked at his shopping list" for arms.
But why was Israel so interested in a landlocked country in Central Africa? The reason is spelt out by Slater in a later telegram. Israel was backing rebellion in southern Sudan to punish Sudan for supporting the Arab cause in the Six-Day War. "They do not want the rebels to win. They want to keep them fighting."
The Israelis had helped train the new Uganda army in the 1960s. Shortly after independence Amin was sent to Israel on a training course. When he became chief of staff of the new army Amin also ran a sideline operation for the Israelis, supplying arms and ammunition to the rebels in southern Sudan. Amin had his own motive for helping them: many of his own people, the Kakwa, live in southern Sudan. Obote, however, wanted peace in southern Sudan. That worried the Israelis and they were even more worried when, in November 1970 Obote sacked Amin. Their stick for beating Sudan was suddenly taken away.
The British may have had little to do with the coup but they welcomed it enthusiastically. "General Amin has certainly removed from the African scene one of our most implacable enemies in matters affecting Southern Africa...," wrote an enthusiastic Foreign Office official in London.
The man who argued most vehemently for Britain to back Amin with arms was Bruce McKenzie, a former RAF pilot turned MI6 agent. (Amin murdered him seven years later.) He flew to Israel shortly after the coup and, as if getting permission to back Amin, he reported to Douglas-Home: "The way is now clear for our High Commission in Kampala to get close to Amin."
But the cautious Mr Slater in Kampala remained reluctant. Urged on by McKenzie, Douglas-Home gave Slater his orders: "The PM will be watching this and will, I am sure, want us to take quick advantage of any opportunity of selling arms. Don't overdo the caution."
Shortly afterwards Amin was invited for a state visit to London and dinner at Buckingham Palace.
Comment: Remember, this is the man who ordered the deaths of 300,000 of his countrymen, raped and robbed his nation into endless misery and admitted to having eaten human flesh. But hey, all is fair in love, war and global domination - apparently.
U.S. military may be needed for Israel-Palestinian stability, key Republican says
LEIGH STROPE, Associated Press Writer
Sunday, August 24, 2003
As violence escalates in the Middle East, the chairman of the Senate Foreign Relations Committee says military involvement by the United States and its NATO allies might be required to bring stability to Israel and the Palestinians.
"If we're serious about having a situation of stability, a very direct action, I think, is going to be required," Sen. Dick Lugar, R-Ind., said Sunday on CNN's "Late Edition." [...]
"At some point the United States and its NATO allies and somebody is going to have to work with the Israelis and the Palestinians who want a state to get rid of the terrorists. I think it's just that simple," Lugar said. [...]
A Democratic colleague agreed.
"You have to have some military entity that is going to be able to control the terror. Otherwise, the situation is going to dissolve into nothingness," said Sen. Dianne Feinstein, D-Calif. [...]
Comment: Once more, loaded comments from US politicians who talk about "Palestinians who want a state to get rid of the terrorists" while the Israelis are let off.
Israel is the terrorist state. They are developing ethnic specific weapons to target the Palestinians. Their bloodthirsty god Yahweh has them convinced that they are his "Chosen People". And he has Fundamentalist Christians in the US convinced that they are his "Chosen People", too. It'll be interesting to see what happens when they are the only two peoples left, battling it out to impress the bloodlust of their god.
4 Hamas Terrorists Killed in Helicopter Strike
06:31 Aug 25, '03 / 27 Av 5763
(IsraelNN.com) Four Hamas terrorists were killed in last night's helicopter gunship attack in Gaza. Hamas leaders once again vow to avenge the deaths of the four, warning Israel that the revenge will be painful.
Killed in the strike was a Hamas operations officer, Ahmed Shitawi, considered to be a senior commander.
On Sunday, IDF Chief of Staff Lt.-Gen. Moshe Ya'alon announced that all Hamas leaders are potential targets in IDF counter-terrorism operations.
Comment: Again, it is always the Palestinians who are the "terrorists". Sixty years ago, it was the "founders" of Israel who were the terrorists, but now they have their own state, so they have joined the international club of state terrorists: the Americans, the Russians, the Chinese, the British among others.
Arafat bid to hand over control sparks power struggle
25/08/03
By Lara Sukhtian, Ramallah
PALESTINIAN leaders were yesterday locked in a power struggle triggered by Yasser Arafat's attempt to hand control over all the security forces to a loyalist in the apparent hope of sidelining the US-backed Palestinian security chief, officials said.
The current security chief, Mohammed Dahlan, is supported by Palestinian Prime Minister Mahmoud Abbas, whom Arafat has repeatedly tried to undermine since appointing him in April under US pressure.
Comment: An Israel propaganda piece about internal dissension within the Palestinian Authority. Of course, Sharon and company have done everything in their power, including continuing to attack the Palestinians during the cease-fire, in order to provoke such dissent. The Israeli government does not want peace. They want to wipe the Palestinians off the map. Genocide.
U.S. tells Israel: Boycott of Arafat continues
By Aluf Benn
The American administration has assured Israel that it has not changed its policy toward Palestinian Authority Chairman Yasser Arafat. Israel requested clarifications on this matter following U.S. Secretary of State Colin Powell's public appeal to Arafat last week.
Following a meeting with United Nations Secretary-General Kofi Annan on Thursday, Powell said to reporters: "I call on Chairman Arafat to work with Prime Minister [Mahmoud] Abbas and to make available to Prime Minister Abbas those security elements that are under his control so that they can allow progress to be made on the road map - end terror, end this violence that just results in the further repetition of the cycle that we've seen so often."
American officials told their Israeli counterparts that Powell had made a "slip of the tongue" and that the secretary's words did not reflect a change in the U.S. attitude toward Arafat. The U.S. government cut off all official contacts with Arafat in June 2002, but has insisted that Israel refrain from assassinating or expelling the PA chairman.
The American officials explained that Powell's statement on Thursday did not indicate that the U.S. again recognized Arafat as a partner in the peace process.
Comment: What a joke! Only it is a very sick joke, one that comes at the expense of Palestinian lives. The Aryan clique at the head of Israel is leading all the Semitic peoples, Arab and Jew alike, towards annihilation.
India-wide Protests await Israeli Premier
TIMES.com.pk Monitoring Report
NEW DELHI (India): Countrywide protests are awaiting Israeli Premier Ariel Sharon, scheduled to land in New Delhi on September 9 with several political parties, carving out a coordinated strategy to voice their sentiments against the visit...
Earlier Palestinian Authority President Yasser Arafat had said that he believed an upcoming visit to India by Israeli Premier Ariel Sharon as well as India's plan to buy military hardware from Jewish state could worsen tensions between India and Pakistan.
In an interview to an Indian Daily, Yasser Arafat had stated, "Sharon can't offer anything,,,,what he is saying (will) escalate the situation and war between Pakistan and India."
Agenda
The larger agenda (of India) was highlighted in National Security Adviser Brajesh Misrha's address to the 97th annual meeting of the Zionist American Jewish Committee on May 8, where, Mishra called a unique India-US-Israel axis to fight the menace of "global terrorism" primarily by military means (fight terror with terror)...
India is rolling out the red carpet for Sharon precisely when Israeli repression of the Palestinian struggle against occupation has reached new heights, PLO and the Palestinian Authority are in grave crisis and the US-brokered road map teeters on the brink of collapse.
"Solidarity" with Sharon totally reverses India's historical support for de-colonization and creation of a Palestinian state.
THE SHAMEFUL, SHABBY TREATMENT OF U.S. SOLDIERS
by Randolph T. Holhut
American Reporter Correspondent
Dummerston, Vt.
DUMMERSTON, Vt. -- Just about every politician loves to wave the flag and say they support the troops. But the things we've seen so far in Iraq suggest otherwise. [...]
The Bush administration, which so eagerly sent our soldiers off to battle in Iraq but did next to nothing to prepare for what happened afterwards - should be ashamed of what is happening to our troops.
Go to the websites of Soldiers for the Truth (sftt.com) or retired Army Col. David Hackworth (hackworth.com) and read the e-mails, letters and faxes from the troops in the field in Iraq. The picture of the war you get from these letters is a lot different than what we're getting from the news media. [...]
U.S. recruits once-feared Iraqi agents
THE WASHINGTON POST
BAGHDAD, Iraq - Authorities with the U.S.-led occupation have begun a covert campaign to recruit and train agents with the once-dreaded Iraqi intelligence service to help identify resistance to American forces here, U.S. and Iraqi officials said.
The move to recruit agents of Saddam Hussein's brutal security services underscores a growing recognition among U.S. officials that American military forces - already stretched thin - cannot alone prevent attacks like last week's devastating truck bombing of the U.N. headquarters in Baghdad, they said...
"The only way you can combat terrorism is through intelligence," the senior official said. "It's the only way you're going to stop these people from doing what they're doing."...
The emphasis in recruitment, although not exclusively, appears to be on the intelligence service known as the Mukhabarat, one of four branches in Saddam's government. The Mukhabarat, whose name itself inspired fear, was the foreign intelligence service, the most sophisticated of the four. Within that service, officials have reached out to agents who once worked on Syria and Iran, Iraqi officials and former intelligence agents say.
Comment: Given the historical ties between Saddam and the Americans, this is going to be old home week for the intelligence agencies. The CIA monkeys and Saddam's gorillas will have stories to swap, new torture techniques to exchange, and a lot of catching up to do.
Makes you want to be sick.
Red Cross pulls workers out of Iraq in response to terror threat
DAVID MONTGOMERY
THE Red Cross is pulling many of its workers out of Iraq because of fears for their safety.
The cutback comes in response to warnings that the organisation might be a target for terrorist attack, although details of the nature of the threat are unclear.
International agencies in Iraq have become concerned with security since the suicide truck bombing last Tuesday of the UN headquarters in Baghdad in which 23 people died, including the UN's chief envoy in Iraq, Sergio Vieira de Mello...
While most of the attacks against coalition forces are being carried out by remnants of Saddam Hussein's ousted regime, Paul Bremer, the US civilian administrator in Iraq, said yesterday there was an "emerging problem" of foreign fighters entering the country.
"We are now seeing a large number of international terrorists coming into Iraq," he said, asserting that they were crossing from Syria and Iran.
"We do have a problem now with more terrorists here . . . it emerges now as an important threat to us."
It also emerged yesterday that key members of Saddam's once-feared Mukhabarat security service had been recruited by US authorities in Iraq as part of an effort to expand intelligence gathering and root out the guerrilla resistance.
Three dead in assassination attempt on top Iraqi Shiite cleric
August 25, 2003
Three people were killed in a bomb attack aimed at one of the most important Shiite Muslim clerics in Iraq, Grand Ayatollah Seyed Mohammed Said al-Hakim, in the holy city of Najaf, his spokesman said here.
"Two bodyguards and one employee of the house were killed. His holiness al-Hakim and his son were both in the room next to the bomb. Thank God they're both safe," Abdul Hussein al-Kadi told AFP, adding that the son, Hussein, suffered a slight injury to his cheek...
Hakim, 67, is one of the four top clerics in the Hawza, the highest religious authority of Iraq's Shiite Muslim community, which makes up some 60 percent of the 25-million population and was systematically oppressed by Saddam Hussein's Sunni Muslim elite...
Residents were divided as to who was behind the attack, though some blamed it on Saddam Hussein loyalists.
"It was probably criminal Baathists. There's a criminal group that is trying to provoke dissension among Muslims," Sheikh Chaker al-Mussawi said.
Speaking in Tehran earlier, a leading Shiite Iraqi group, the Supreme Assembly of the Islamic Revolution in Iraq (SAIRI), made similar claims.
"The primary suspects are former members of the Baath regime and supporters of Saddam Hussein that want to spark a war between Shiites and Sunnis," said Mohsen al-Hakim, advisor to Iraqi Governing Council member and SAIRI number two Abdul Aziz al-Hakim.
But Najaf resident Fadel Abbas accused foreign elements of being behind the attack. "We must close the borders! All the borders with Iran, Saudi Arabia, Syria, Jordan and Turkey," said.
"When we came out we saw dust and smoke. The children were terrorised," he said.
But Kadi said it was the peaceful attitude of the Hawza that was the target of the attack.
"Since the end of the war and until now, the Shiite regions have made have shown no resistance to the Americans ... it is the teachers that preach patience and peace to the people that are targeted."
By Patrick Walters and wires
August 25, 2003
AUSTRALIA is resisting overtures from Washington to consider a fresh contribution to coalition forces in Iraq as US officials publicly acknowledge a deteriorating security environment.
While government sources stress that no formal request has been made in recent days, US officials continue to informally raise the issue of further peacekeeping contributions from Australia.
The Government insists it will not reconsider its defence contribution to Iraq, with Prime Minister John Howard saying Australia did its share before and during the Iraq war. [...]
Former UN Chief: Bomb was Payback for Collusion with US
by Neil MacKay
The Sunday Herald
08/24/03
Denis Halliday, the former UN Assistant Secretary-General and UN Humanitarian Co-ordinator in Iraq, attacked the UN as an aggressive arm of US foreign policy in the immediate aftermath of the truckbomb attack on the UN mission in Baghdad which killed at least 23 people - many of whom were Halliday's former friends and colleagues.
"The West sees the UN as a benign organization, but the sad reality in much of the world is that the UN is not seen as benign," said Halliday, who was nominated for the 2001 Nobel Peace Prize. "The UN Security Council has been taken over and corrupted by the US and UK, particularly with regard to Iraq, Palestine and Israel.
"In Iraq, the UN imposed sustained sanctions that probably killed up to one million people. Children were dying of malnutrition and water-borne diseases. The US and UK bombed the infrastructure in 1991, destroying power, water and sewage systems against the Geneva Convention. It was a great crime against Iraq.
"Thirteen years of sanctions made it impossible for Iraq to repair the damage. That is why we have such tremendous resentment and anger against the UN in Iraq. There is a sense that the UN humiliated the Iraqi people and society. I would use the term genocide to define the use of sanctions against Iraq. Several million Iraqis are suffering cancers because of the use of depleted uranium shells. That's an atrocity. Can you imagine the bitterness from all of this?
He warned that "further collaboration" between the UN and the US and Britain "would be a disaster for the United Nations as it would be sucked into supporting the illegal occupation of Iraq". [...]
Analysts Doubt U.S. Claim on Iraqi Drones
Aug 24, 10:05 PM EDT
By DAFNA LINZER and JOHN J. LUMPKIN
Associated Press Writers

Huddled over a fleet of abandoned Iraqi drones, U.S. weapons experts in Baghdad came to one conclusion: Despite the Bush administration's public assertions, these unmanned aerial vehicles weren't designed to dispense biological or chemical weapons.
The evidence gathered this summer matched the dissenting views of Air Force intelligence analysts who argued in a national intelligence assessment of Iraq before the war that the remotely piloted planes were unarmed reconnaissance drones.
In building its case for war, senior Bush administration officials had said Iraq's drones were intended to deliver unconventional weapons. Secretary of State Colin Powell even raised the alarming prospect that the pilotless aircraft could sneak into the United States to carry out poisonous attacks on American cities...
The official Air Force intelligence dissent is noted in the October 2002 National Intelligence Estimate on Iraq's weapons programs, parts of which were declassified last month as the Bush administration tried to defend its case for war.
"We didn't see there was a very large chance they (UAVs) would be used to attack the continental United States," Bob Boyd, director of the Air Force Intelligence Analysis Agency, said in an AP interview. "We didn't see them as a big threat to the homeland."
Comment: After the tragic events of 9/11 the Air Force certainly doesn't want more people to start suspecting that an unmanned drone aircraft could be used for a hostile attack. Such a suspicion might cause even more people to question what really impacted the Pentagon.
North Korea: Nukes and Crime—China's Borderline Troubles
NEWSWEEK

Sept. 1 issue — China's patience with North Korea is wearing thin. The trouble isn't only Pyongyang's crash program to create a nuclear arsenal—although that's caused plenty of sleepless nights in Beijing.
THANKS LARGELY to heavy diplomatic pressure from China's president, Hu Jintao, negotiators from Pyongyang are scheduled to begin talks in Beijing this week with representatives from China, Japan, Russia, South Korea and the United States. But the Chinese have a more urgent reason than anyone else at the table to want major reforms in Kim Jong Il's regime without delay. Hunger and oppression inside North Korea have spawned an epidemic of violent crime on the Chinese side of the border. "The North Koreans aren't afraid of anything," says one area resident. "Now we're the ones living in fear."
Although Beijing has mostly kept the crime wave out of the papers, it's no secret to anyone who lives in the area. More than 100,000 illegal North Korean refugees live in China in hiding, under constant threat of being sent home to face starvation, imprisonment and possible execution if they are caught. Robbing or stealing is sometimes the only way to survive. North Korean soldiers have added to the chaos, in-filtrating across the line and attempting armed robberies—even, NEWSWEEK has learned, a bank holdup in the border town of Tumen.
As if that weren't enough, Pyongyang has sent swarms of operatives into China to track down defectors and refugees. The hunts can end in murder. In one border town, armed North Korean agents apparently killed a pair of South Korean missionaries along with four North Korean refugees whom they were hiding. [...]
Twenty-One Killed in Haiti Plane Crash
Mon August 25, 2003 12:19 AM ET
PORT-AU-PRINCE, Haiti (Reuters) - All 21 people on board a Haitian plane were killed on Sunday when the aircraft crashed soon after take-off from the northern city of Cap-Haitien on a domestic flight, officials said.
Fiery Van Crash Kills 8 Ore. Firefighters
The Associated Press
Sunday, August 24, 2003; 7:35 PM
VALE, Ore. - A van full of firefighters collided with a tractor-trailer and exploded in flames Sunday, killing all eight inside and injuring the two people in the truck.
The firefighters, all under the age of 23, were returning home to Oregon from an Idaho wildfire late Sunday afternoon, when the van crashed on a remote eastern Oregon highway about 15 miles west of Vale, Malheur County Sheriff Andy Bentz said...
Before Sunday, 19 firefighters assigned to wildfires had died on duty this year, according to Tracey Powers, spokeswoman for the National Interagency Fire Center in Boise. Nine died in motor vehicle or aviation accidents, three died in fires, six died of illnesses and one died when a tree fell on his tent.
Lightning Strike Kills Soccer Player
Fort Myers Police Say Man Struck Saturday Afternoon
POSTED: 5:03 p.m. EDT August 24, 2003
FORT MYERS, Fla. -- A 23-year-old man is dead after being struck by lightning while playing soccer at a park in Fort Myers.
The Fort Myers Police Department reports the man was playing soccer at Billy Bowlegs Park when he was struck about 4 p.m. Saturday.
Europe's moon mission to scan giant crater
Europe's first mission to the Moon is set to scrutinise the largest crater in the Solar System, looking for a new type of Moon rock. It will also be on the lookout for landing sites so that a future robotic mission can bring samples home.
ESA's spacecraft, SMART-1 is due to launch on 3 September 2003. It will use X-rays and infrared light to map the composition of the whole Moon, including the 2000-kilometre-wide Aitken Basin. The basin sits over the Moon's south pole and was excavated billions of years ago by the impact of a giant asteroid or comet.
It is hoped the observations will give a glimpse of a never-before-seen type of Moon rock: the lunar mantle. The mantle rocks will help astronomers understand better how the Moon was formed and evolved, but sit beneath the lunar crust that was sampled by astronauts.
"To reach the mantle rocks you would normally have to drill through a few tens of kilometres of crustal rock," says Sarah Dunkin, at the Rutherford Appleton Laboratory, in Oxfordshire, UK. "In the Aitken Basin, however, we believe that a giant meteorite has done the drilling for us." The impact was so large that calculations suggest the object must have punched its way clean through the crust to hurl mantle rocks up onto the surface.
Teton County halts dismantling of seismic sensors
JACKSON, Wyo. (AP) - The U.S. Bureau of Reclamation stopped dismantling a network of seismic sensors around Jackson Lake after county officials appealed to federal authorities.
County commissioners were shocked to learn of the dismantling this week, saying they thought they had struck a deal with the agency to leave intact the 20-plus sites it shut down in 2002.
The county had planned to bring the sites back online, and officials said the U.S. Geological Study agreed to maintain part of the system beginning last month.
''I started screaming like a mashed cat,'' commission chair Bill Paddleford said. ''We were under the impression that we would be taking some of this system over and we've been working hard at the state level and with our congressional delegation to get funding to do that.''
The bureau installed the sensors in 1986 because of the threat of earthquakes to Jackson Lake Dam. Jackson Hole overlies the Teton Fault, which is thought to be capable of a magnitude 7.5 earthquake.
Any earthquake over magnitude 7 is capable of widespread destruction.
A 4.4 magnitude quake rattled the area on Thursday morning. No injuries or major damage were reported.
Jackson geologist Wally Ulrich said the fact that the best information on the quake came from a monitoring system maintained by the University of Utah suggests a breakdown in how quake information is recorded.
B.C. Wildfire Destroys 200 Homes
30,000 people ordered to evacuate near Kelowna
Associated Press
Last Updated: Sunday, August 24th, 2003 09:57:38 AM
Efforts to contain a 42,000 acre blaze in British Columbia are being dropped as firefighters focus on protecting more homes from being destroyed. Police with bullhorns moved through the neighborhoods of Kelwona urging residents to leave as the fire pushed toward the city with flames as high as 400 feet. Thirty-thousand people have already been evacuated. Another eleven-thousand are on evacuation alert Sunday morning. A fire official says the blaze has destroyed at least 200 homes.
BBC launches public attack on Murdoch 'imperialism'
By Vincent Graff, Media and Culture Editor
The Independent
25 August 2003
The controller of BBC1 launched an unprecedented attack on Rupert Murdoch yesterday, calling the media billionaire a "capital imperialist" who wants to destabilise the corporation because he "is against everything the BBC stands for".
Lorraine Heggessey said Mr Murdoch's continued attacks on the BBC stemmed from a dislike of the public sector. But he did not understand that the British people "have a National Health Service, a public education system" and trust organisations that are there for the benefit of society and not driven by profit.
Her controversial comments, in an interview with The Independent, are believed to be the first time a senior BBC executive has publicly attacked the motives of the media tycoon. They follow an intensification of anti-BBC rhetoric from Mr Murdoch's side.
The BBC has been alarmed by the increasingly close relationship between the Government and Mr Murdoch's British newspapers, at a time when the BBC's relationship with New Labour is strained as never before. The frostiness of the relationship has raised speculation that the Government will consider abolishing the licence fee in its forthcoming review of the BBC's charter. [...]
Her comments come in the wake of a speech to the country's senior broadcasting executives by Tony Ball, chief executive of British Sky Broadcasting, in which Mr Murdoch's News Corporation is the major shareholder.
Mr Ball told the Edinburgh International Television Festival last week that the BBC ought to be forced to sell its most successful programmes, such as EastEnders, Casualty and Have I Got News For You to its commercial rivals, who would screen all future episodes instead. The money raised by such sales should then be ploughed into experimental programming, he said.
Executives at the BBC and elsewhere see the plan as a Murdoch-inspired attempt to cripple the corporation by depriving it of its most popular shows - and the large audiences that go with them. [...]
Supporters of the BBC say Mr Ball's proposal, intended to influence the Government's hand as it considers the renewal of the BBC's charter, follows relentlessly negative reports in Mr Murdoch's British newspapers about the BBC's conduct in the David Kelly affair. The Times and The Sun, in particular, have come under attack for what is perceived as anti-BBC bias. [...]
Comment: The psychopaths of the business world don't seem to have a problem using the deceased if it will further their own corporate and political agendas.
Campbell laid battle lines for war with BBC two months before Gilligan's report
By Nigel Morris and Kim Sengupta
25 August 2003
Alastair Campbell was threatening the BBC with "public controversy" over its Iraq war coverage two months before Andrew Gilligan's report accused the Government of "sexing up" the weapons dossier.
Newly released documents show that in March, Downing Street and the BBC were drawing up battle lines for the confrontation which preceded the death of Dr David Kelly.
In a letter to Richard Sambrook, the BBC's head of news, Mr Campbell warned of Tony Blair's displeasure about BBC reporting. He said: "You may be interested to know the Prime Minister has also expressed real concern about some of the reports he has seen and heard. I feel strongly that if the BBC reporting continues as it is, it will become a public controversy." Mr Sambrook replied: "I note your comment about possible public controversy over our reporting ... If you wish to make this public, so be it. We shall strongly fight our corner."
August 25, 2003
Anti-depressant medications may be a case of the "emperor's new clothes", according to studies that show that, in banishing the blues, drugs are only marginally better than a sugar pill. Debate about the value of anti-depressants has spilled into the latest issue of the British Journal of Psychiatry (BJP), which highlights a recent US survey of the results of 19 anti-depressant drug trials.The analysis found that placebos duplicated 80 per cent of the effects of anti-depressants.
"In this analogy, psychiatry is the emperor, drug trials are the fraudsters," according to the BJP.[..]
Ashcroft tour not enough on Patriot Act
Dayton Daily News [From the Dayton Daily News: 08.25.2003]
Attorney General John Ashcroft went on a national speaking tour last week, one that brought him to Cleveland on Wednesday. He offered a spirited defense of extraordinary police powers he's pursued since the 9/11 terror attacks. Mr. Ashcroft took to the stump to try to counter growing national concern over the wisdom of laws that give officials unprecedented power to operate in secrecy and obtain private citizens' personal information.
With soaring rhetoric, he said the powers given to law enforcement under the USA Patriot Act — legislation he pushed through Congress in the weeks following 9/11, getting bipartisan support — have prevented further terror attacks.
"We have used these tools to provide the security that ensures liberty," he claims.
Mr. Ashcroft speaks with confidence and conviction and creates the impression that he has fully accounted for how anti-terror laws are being administered in America. But he hasn't. Critics from both political parties complain that the Justice Department makes it extremely difficult for Congress to exercise oversight and examine how these laws are being used.
Sen. Chuck Grassley, R-Iowa, said it's "like pulling teeth to get answers," and Sen. Arlen Specter, R-Pa., said the department is "like a big black hole," according to the Washington, D.C., publication Roll Call.
The few independent inquiries that have been conducted undermine the attorney general's sweeping claims. They also raise questions about the reliability of information the department releases to the public.This spring, for example, The Philadelphia Inquirer examined 56 cases the Justice Department claimed were "anti-terrorism" prosecutions. It found that 41 had nothing to do with terrorism.
The U.S. General Accounting office followed up the report with its own inquiry. It concluded that the department had inflated the data and that during fiscal year 2002, three-fourths of the convictions labeled as "international terrorism" related were misidentified.
In May, federal prosecutors in New Jersey removed 65 cases from a list of terrorism arrests, after the Inquirer and a Syracuse University group investigated and found them not to be terror-related.
Since then, two reports issued by the Justice Department's Inspector General revealed chaotic enforcement of anti-terror laws by federal law-enforcement agencies, including reports of mistreatment and abuse of detainees.
Then there's the case of Jose Padilla, an American citizen arrested last summer. The attorney general caused an international sensation when he hastily called a press conference to claim Mr. Padilla is an al-Qaida-related terror figure who plotted to detonate a radioactive "dirty bomb."
Mr. Padilla languishes in military prison, without criminal charges, cut off from the outside world — as the Justice Department contests his right even to consult with a lawyer.
After 9-11, the nation felt intensely vulnerable. In such situations, governments often overreact. In the big picture, the American response must be seen as relatively restrained. There's certainly been nothing like the rounding up of Japanese citizens in World War II. The government has actually spoken out against anti-Arab or anti-Muslim prejudice. Things could have gone much worse.
Still, abuses there have been, and they can be devastating to the lives of the individuals and their families.
So, at the very least, sharp scrutiny of the government's methods is in order. Law-enforcement agencies must submit to strict oversight.
Mr. Ashcroft only offers talk.
Rumsfeld prepares to overhaul the military
By Marcus Warren in New York
(Filed: 25/08/2003)
Donald Rumsfeld, the US defence secretary, is preparing an overhaul of the military to enhance its combat strength and relieve stress on soldiers on long deployments abroad.The review is a stark admission that the forces are overstretched, but it also reflects Mr Rumsfeld's broader ambition to modernise the Pentagon and shake up its top brass.

The overhaul's main goal is to increase the number of troops available for duties in the field, whether for combat or post-war nation-building, without raising overall manpower, currently 1.4 million.[..]
U.S. military building new camp at Guantanamo
Associated Press
San Juan, Puerto Rico — The U.S. military will build a fifth camp at Guantanamo Bay to hold and interrogate detainees from its war against terror, the military said Sunday in another signal its mission here will be a long-term one.
Camp V will make room for 100 more detainees, increasing the capacity at the remote naval base in eastern Cuba to 1,100, Lt. Col. Pamela Hart said.
Since the detention center first opened in January 2002, it has grown from open-air, chain-link cells that some likened to animal cages to trailer-style quarters where detainees have a metal bed, a sink and toilets that flush.
It holds about 660 men from 42 countries detained for alleged links to Osama bin Laden's al-Qaeda terror network or the ousted Afghan Taliban regime that sheltered it.
They include three youths — ages 13-15 — whom the military says it probably will recommend for release soon.
Ms. Hart, a spokeswoman for the detention mission, said the new camp also will hold more interrogation rooms.
Asked about the growing permanence of the camp, Ms. Hart said, "We will be here as long as the war on terrorism continues."
Schools, Students Struggle in Hard Times
By STEVE GIEGERICH, AP Education Writer
Sun Aug 24, 1:19 PM ET
LAWRENCE, Kan. - In the days before the start of his senior year, Brandon Cox joined hundreds of other University of Kansas students in a bid for something vital to continuing his education: a job.
The crowd filling out applications at a campus job fair last week was just one sign of the times as Kansas and other public universities raise tuition this fall by percentages that often hit the double digits.
Students attending four-year public colleges and universities in 49 of the 50 states will feel the pinch of tuition hikes ranging from 1.7 percent in Montana to 39 percent in Arizona. Only Mississippi kept tuition at 2002-03 levels. [...]
2002 Crime Rate Lowest Since Records Kept
By CURT ANDERSON, Associated Press Writer
Sun Aug 24, 9:09 AM ET
WASHINGTON - Violent and property crimes dipped in 2002 to their lowest levels since records started being compiled 30 years ago, and have dropped more than 50 percent in the last decade, the Justice Department reported Sunday.
The annual survey by the Bureau of Justice Statistics identified about 23 million crime victims last year, down slightly from the year before and far below the 44 million recorded when studies began in 1973.
The rate of violent crimes — rapes, robberies and assaults — was about 23 victims for every 1,000 U.S. residents 12 or older last year. That compares with 25 victims per 1,000 in 2001 and 50 in 1993.
For property crimes such as burglary and car theft, the rate was 159 crimes per 1,000 last year, down from 167 the previous year and 319 in 1993.
The study examined property and violent crimes except murder, which is measured separately by the FBI. [...]
Nuclear Site Called a Terror Risk
By Yevgenia Borisova
Staff Writer
Monday, Aug. 25, 2003. Page 4
The U.S.-backed Mayak storage facility for plutonium and weapons-grade uranium, whose construction is to be finished this year, is vulnerable to terrorists and a successful attack could cause "a historically unprecedented catastrophe," according to a complaint filed with the Prosecutor General's Office.
"Plans by international terrorists have revealed a conspiracy to exterminate strategic storages of weapons-grade uranium and plutonium in Russia," said the complaint, filed by Novosibirsk scientist and inventor Lev Maximov last week and accepted by Deputy Prosecutor General Vladimir Kolesnikov.
[...] Maximov, who has worked in the nuclear sector for decades, estimates that more than 400 tons of weapons-grade uranium and plutonium -- much of Russia's entire nuclear reserves -- will end up being stored at the Mayak site.
"Only about 10 kilograms of plutonium is needed for a medium-sized nuclear bomb that can erase a whole city. Can you imagine the explosion that would take place if the facility is attacked? The Urals would cease to exist, and Russia might disintegrate like the Soviet Union disintegrated after Chernobyl," Maximov said in an interview.
A thousand villagers feared killed in Liberian massacre
AFP, Monday August 25, 8:03 AM

Many civilians were killed and villages torched in a massacre in Nimba county north-east of Monrovia, a senior Liberian military official told AFP.
"I have received a report from our security officers that many villages there had burned down and that there have been lots of massacres," said General Benjamin Yeaten, deputy head of the government army. [...]
He did say that the two main rebel groups in the country, Liberians United for Reconciliation and Democracy (LURD) and the Movement for Democracy in Liberia (MODEL), had carried out attacks in Nimba in recent days. [...]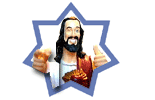 Baptism in the Tigris for U.S. Christian Soldiers
By Andrew Cawthorne
Sun August 24, 2003 07:28 AM ET
TIKRIT, Iraq (Reuters) - Nineteen-year-old Private Bill Goodwin puts down his gun, takes off his combat jacket and steps into the warm waters of Iraq's Tigris River.
"I baptize you in the name of Jesus Christ," proclaims his unit's Protestant chaplain, Xuan Tran, submerging the soldier completely for Sunday's baptism rite. Goodwin emerges smiling and posing for a photo to send to his family in Oklahoma before reflecting on what he has done.
"I have been away for five and a half months and have though a lot about this. I could die here. I realized it was necessary to get baptized," he said.
For many of the 132,000 American soldiers occupying Iraq, religion is an important solace as they face loneliness, hardship and the possibility of losing their lives.
Most profess religious belief, with only a small percentage describing themselves as atheist, their chaplains and commanders say. [...]
The soldiers see no moral conflict between their Christian faith and their battlefield duties.
Many have killed or wounded Iraqis during the intense hunt for guerrillas and former regime loyalists around Tikrit, a hotbed of anti-American resistance and pro-Saddam sentiment. "The Bible says 'thou shalt not kill' but the original Greek says 'thou shalt not take a judicially innocent life.' Saddam and his men are pretty evil, if they were tried in any court, they would be found guilty," said Goodwin.
"I don't think it's a problem because God sent people to war. Just look at the Old Testament," added Corporal Christian Gaspard, also baptized Sunday. [...]
Most of the Christian soldiers say they believe what they are doing is right because of the brutalities of Saddam's regime. They are only vaguely aware of objections by the international anti-war lobby and the rising dissatisfaction of Iraqis themselves with the occupation. [...]
Comment:
With God On Our Side - Bob Dylan

Oh my name it is nothin'
My age it means less
The country I come from
Is called the Midwest
I's taught and brought up there
The laws to abide
And that land that I live in
Has God on its side.

Oh the history books tell it
They tell it so well
The cavalries charged
The Indians fell
The cavalries charged
The Indians died
Oh the country was young
With God on its side.

Oh the Spanish-American
War had its day
And the Civil War too
Was soon laid away
And the names of the heroes
I's made to memorize
With guns in their hands
And God on their side.

Oh the First World War, boys
It closed out its fate
The reason for fighting
I never got straight
But I learned to accept it
Accept it with pride
For you don't count the dead
When God's on your side.

When the Second World War
Came to an end
We forgave the Germans
And we were friends
Though they murdered six million
In the ovens they fried
The Germans now too
Have God on their side.

I've learned to hate Russians
All through my whole life
If another war starts
It's them we must fight
To hate them and fear them
To run and to hide
And accept it all bravely
With God on my side.

But now we got weapons
Of the chemical dust
If fire them we're forced to
Then fire them we must
One push of the button
And a shot the world wide
And you never ask questions
When God's on your side.

In a many dark hour
I've been thinkin' about this
That Jesus Christ
Was betrayed by a kiss
But I can't think for you
You'll have to decide
Whether Judas Iscariot
Had God on his side.

So now as I'm leavin'
I'm weary as Hell
The confusion I'm feelin'
Ain't no tongue can tell
The words fill my head
And fall to the floor
If God's on our side
He'll stop the next war.
Leaders were trying to heal boy, pastor says
Church minister arrested after an 8-year-old stops breathing, dies during a prayer service
By LISA SINK and ALLISON L. SMITH
Milwaukee Journal Sentinel
Aug. 23, 2003
A pastor said Saturday that church leaders were trying to heal an autistic 8-year-old boy when he inexplicably stopped breathing and died during a prayer service Friday night.
During the hourlong session, the boy's feet and hands were restrained by his mother and other church members who prayed intensely for his violent tendencies to cease, the pastor's wife said.
"He just passed away," Pastor David Hemphill said of the boy. "God is a mysterious person, and if he wants to call a life back, he does."
Milwaukee police officers arrested a man Friday night at Faith Temple Church of Apostolic Faith, 8709 N. Fond du Lac Ave., a small storefront in a strip mall that houses Gianelli's Pizza and a dry cleaner. [...]
Denise Allison, 25, said she had become close friends with the boy [Torrance] and his mother, Patricia Cooper, during two years living in the duplex above the family in the 5900 block of N. 61st St. [...]
Church members began to take Cooper and Torrance to the church in a van three and four times a day for prayer, Allison said. A woman and her daughter moved in with Cooper early this summer and recently moved out, she said. Other church members were in and out of Cooper's apartment, helping her clean and cook. Allison said Cooper told her that during prayer sessions - both at home and at church - church members would forcibly hold down Torrance and strike him in attempts to heal him of his autism. [...]
Allison began to notice that each time the group gathered in the apartment, Torrance would screech, wail and cry. She and other neighbors noticed Torrance had a fattened lip and black eye the days after at-home prayer sessions, she said.
Once, Allison said, she looked through her friend's window and saw church members taking turns striking the boy with a belt as Cooper watched. [...]
Comment: Psychopaths. Their god is a psychopath and they are faithfully carrying out His word, beating an autistic child with belts. And what does the psychopath in chief at the "church" have to say: "God is a mysterious person, and if he wants to call a life back, he does."
Clearly, the same "god" inspires Sharon and company.
Court must accept responsibility for children: Ruddock
August 25, 2003 - 1:03PM
The Family Court had taken responsibility for five children by ordering their release from immigration detention, the federal government said today. Immigration Minister Philip Ruddock's spokesman said the government would comply with the ruling of the full bench of the Family Court.
"We obey court orders, but assume that the court is accepting responsibility for the appropriate duty of care of the children," the spokesman said.
The full court today ruled that the evidence overwhelmingly supported that it was in the children's best interests to be released into the care of an Adelaide family known to Centrecare Catholic Family Services. Mr Ruddock was constrained from commenting because the Family Court case was ongoing, his spokesman said.
[..]
Family friend Robert Marshall said the ruling meant all children would have to be released from detention centres.
"It means (Prime Minister John) Howard has to begin to reassess this mean and nasty policy that he has towards asylum seekers," Mr Marshall told ABC TV.
"It means now that all children behind the razor wire in Australia must now be released."

Comment: If it looks like a duck and quacks like a duck, why don't Australia's Prime Minister John Howard and Immigration Minister Philip Ruddock call it a duck.
From Wikipedia, the free encyclopedia.
A concentration camp is a large detention centre for political opponents, specific ethnic groups or other groups of people. Some concentration camps are designed to exterminate the interned, or to engage them in forced labor, while others are designed merely for confinement. The term is most likely to be applied when those interned are civilians and are selected by their conformance to broad criteria without judicial process, as opposed to their being judged as individuals.
Probe Continues Into Special Needs Child Left In Van
GROTON, Mass. -- Authorities are trying to figure out how an 11-year-old special needs student was left in a parked van for six hours in near 90-degree heat. [...]
90% of languages 'on road to extinction'
PARIS — "Vel ny partanyn snaue, Joe?," says the ghostly voice from the archives.
"'Cha nel monney, cha nel monney,' dooyrt Joe. 'T'ad feer ghoan'."
The voice belonged to Ned Maddrell, the very last native speaker of Manx, the Celtic language once spoken on the Isle of Man — the small island located between Britain and Ireland.
Maddrell died in 1974, leaving behind recordings of his fishing anecdotes and daily chat [...]
Carefully stored and pored over by phonetics experts, his words are the linguistic equivalent of a gene bank for dead species.
More than 300 languages have already become extinct, and "thousands" more are hurtling down the same road, say Daniel Abrams and Steven Strogatz of New York's Cornell University.
"Ninety per cent of languages are expected to disappear with the current generation." It is a linguistic loss whose equivalent in biodiversity is the mass extinction 65 million years ago which wiped out innumerable species, including the dinosaurs. [...]
Black Woman 'Offered White Limbs After Amputation OP'
Sun Aug 24 2003 19:55:50 ET
A black woman who is to undergo a foot amputation was initially offered a white artificial replacement because they were cheaper, a hospital admitted tonight.
The unnamed woman from Calcot near Reading, Berkshire, is yet to undergo the operation and health chiefs have now backed down and offered her prosthetics matching her own skin colour after she complained.
The Royal Berkshire and Battle Hospitals NHS Trust said only white artificial limbs had been initially made available.
A Trust spokeswoman said: "She was originally told she would have to pay more for any other colour, but that has now been resolved." [...]
A spokesperson for the Disability Rights Commission said tonight: "It is an absolute disgrace that the NHS hasn't made suitable provision for a black disabled person. Disabled people shouldn't have to put up with a one size fits all attitude.
"In this day and age they should be entitled to the same choices as non disabled people in the services they receive."
New Delhi, Aug 25. (UNI): An earthquake, measuring 4.5 on the Richter scale, occurred in border areas of Manipur last night, the Met Department said today.
The quake, which was qualified as of slight intensity, occurred at about 0037 hours last night and had its epicentre on the India-Myanamar border in Manipur, at 24.9 N latitude and 94.9 E longitude.
Rain Quiets Three Dozen Fires in Mont.
Sun Aug 24, 8:17 PM ET
HELENA, Mont. - Much-needed rain quieted three dozen major wildfires ravaging Montana, but fire officials warned crews and area residents Sunday not to let their guard down yet.
"It's still a fairly tentative situation," said Sandy Kratville, an information officer with the Northern Rockies Interagency Information Center in Missoula. "We're staying ready."
Kratville said the coming week was expected to bring more of the same conditions that had fed the fires for the past month: dry air and high temperatures. [...]
Hurricane Ignacio's winds batter Baja
Monday, August 25, 2003 Posted: 0829 GMT
MIAMI, Florida (CNN) -- Churning in the Gulf of California, Hurricane Ignacio early Monday hugged the eastern coastline of Baja California, the National Hurricane Center reported, threatening the area with flooding and landslides. [...]
---

Check out the Signs of the Times Archives

Send your comments and article suggestions to us.
---
Fair Use Policy
Contact Webmaster at signs-of-the-times.org
Cassiopaean materials Copyright ©1994-2014 Arkadiusz Jadczyk and Laura Knight-Jadczyk. All rights reserved. "Cassiopaea, Cassiopaean, Cassiopaeans," is a registered trademark of Arkadiusz Jadczyk and Laura Knight-Jadczyk.
Letters addressed to Cassiopaea, Quantum Future School, Ark or Laura, become the property of Arkadiusz Jadczyk and Laura Knight-Jadczyk
Republication and re-dissemination of our copyrighted material in any manner is expressly prohibited without prior written consent.
.