---
Sections on today's Signs Page:
---
SOTT Focus
---
No new articles.
Best of the Web
---
Catapulting Propaganda - The Wages of Hegemony

Paul Craig Roberts
Counterpunch
2007-11-02 03:19:00




"See, in my line of work you got to keep repeating things over and over and over again for the truth to sink in, to kind of catapult the propaganda."

(Bush, at the Athena Performing Arts Center at Greece Athena Middle and High School Tuesday, May 24, 2005 in Rochester, NY)



When he departs the White House on 20 January, 2009, the current resident will bequeath to the American people and the next administration an interminable war in the Middle East and a depreciated currency.

And that's the good news. It assumes there is a successor administration and that no Cheney-contrived "national emergency" will make it possible for Bush to test drive National Security Presidential Directive/NSPD-51 and Homeland Security Presidential Directive/HSPD-20 to cancel the 2008 election.

Comment on this SOTT Focus

---
U.S. News
---
More hystericization! Arizona nuclear plant on lockdown over 'explosive' device

Chris Kahn
Kansas City/Associated Press
2007-11-02 15:57:00

Security officials at the nation's largest nuclear power plant detained a contract worker with a small explosive device in the back of his pickup truck Friday, authorities said.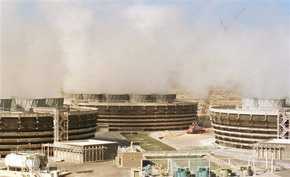 ©Jason Wise
Water vapors rise into the air from some of the nine cooling towers at Palo Verde Nuclear Generating Station, seen in this Tuesday, Dec. 7, 1999, file photo near Wintersburg, Ariz. Security officials at the Palo Verde Nuclear Generating Station detained a contract worker with an explosive device in the back of his truck Friday, Nov. 2, 2007 and the plant was put on lockdown.
Comment on this SOTT Focus
---

MTV's Don Vito guilty of molesting girls


United Press International
2007-11-01 15:21:00

Vincent Margera, star of MTV's "Viva La Bam," threw himself on the floor of a Colorado courtroom and sobbed when he was found guilty of molesting two girls.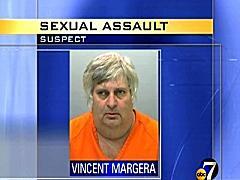 ©abc7 News
Comment on this SOTT Focus
---

Hystericization is complete? Six Iraqi men file a race discrimination suit against American Airlines


Associated Press
2007-11-02 08:55:00

Six Iraqi men living in Michigan filed a race discrimination lawsuit against American Airlines on Thursday claiming they were publicly humiliated when they were escorted from an aborted flight in San Diego.

The suit was filed in Detroit on behalf of David Al-Watan, Talal Cholagh, Ali Alzerej, Hassan Alzerej, Hussein Alsalih and Mohammad Al-Saedy.

They allege airline employees grounded their Aug. 28 flight from San Diego to Chicago and detained them, believing they were security risks.

Comment on this SOTT Focus

---

Enola Gay pilot who had NO regrets over dropping first A-bomb dies at 92


Agence France-Presse/Salt Lake Tribune
2007-11-02 03:39:00

The man who dropped the first atomic bomb, which devastated Hiroshima during World War II, died Thursday in his Ohio home, a spokesman said.

Paul Warfield Tibbets, Jr. piloted a B-29 bomber called the Enola Gay which dropped the bomb on August 6, 1945.

"If Dante had been with us on the plane, he would have been terrified," Tibbets recalled years later in an interview with the Columbus, Ohio Dispatch.

Comment on this SOTT Focus

---

US army contracting alarms panel


BBC News
2007-11-02 00:27:00

An independent panel has strongly criticised the way the US army manages contracts to supply its troops in Iraq and Afghanistan.

The panel said there were high levels of fraud and waste in relation to contracts worth $4bn (£1.9bn) a year.

It blamed a lack of oversight and said only about half the army's contracting staff were properly qualified.

Comment on this SOTT Focus

---

Wikipedia Becomes a Class Assignment

Jessica Mintz
Associated Press
2007-10-31 23:54:00

University of Washington-Bothell professor Martha Groom has more of an "If you can't beat 'em, join 'em" response to the online encyclopedia that anyone can write or edit.

Instead of asking students in her environmental history course to turn in one big paper at the end of the semester, she requires them either to write an original Wikipedia article or to do a major edit on an existing one.

Comment on this SOTT Focus

---

Senate approves children's health bill

Donna Smith
Reuters
2007-11-01 23:22:00

The U.S. Senate approved legislation on Thursday expanding a popular children's health-care program, setting the stage for a fresh showdown with President George W. Bush, who vowed to veto the bill that would also raise tobacco taxes.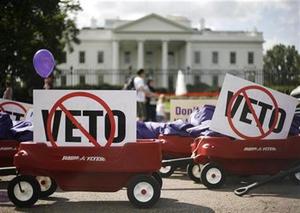 ©REUTERS/Jim Young
Wagons filled with petitions protesting President Bush's veto of the State Children's Health Insurance Program sit in front of the White House in Washington, October 1, 2007.
Comment on this SOTT Focus
---

For Women Behind Bars, "Health Care" Can Be Deadly

Silja J. A. Talvi
AlterNet
2007-11-01 22:26:00

Women in jail can suffer slow and painful deaths for treatable and simple illnesses simply as a result of the horrific state of prison health care.

Why a book about women in prison?

Readers of Women Behind Bars might ask the logical question of why an entire book should be focused on female incarceration while men are still, by far, the majority of people getting arrested and locked up. To many criminologists and writers who cover prison issues, the percentage of women in prison is so small as to warrant little, if any, attention or analysis. (Indeed, at many of the prison-related conferences that I have attended over the years, prisoners are referred to by the male pronoun almost exclusively.)

Comment on this SOTT Focus

---
UK & Euro-Asian News
---
Several hundred rally in Georgian capital ahead of mass protest


Agence France-Presse
2007-11-02 03:35:00

TBILISI - Several hundred people rallied in the Georgian capital early Friday ahead of what opponents to President Mikheil Saakashvili hope will be the largest protest since his election.

Up to 1,000 demonstrators, many saying they had come from outlying regions of the country, gathered outside Georgia's parliament in the early hours of Friday, more than 12 hours before the planned start of an anti-government demonstration.

Comment on this SOTT Focus

---

Chinese premier: China-Russia relations at most important stage

Mu Xuequan
Xinhua
2007-11-01 23:45:00

China-Russia relations are now both at their best in history and at the most important historical stage, Chinese Premier Wen Jiabao said in a recent interview with Russian media.

Wen had an interview with Itar-Tass News Agency and Interfax News Agency in Beijing before making an official visit to Russia next week.

During the interview, Wen said China-Russia relations have seen big and substantial changes since the two countries established a strategic cooperative partnership 10 years ago. The two countries have enhanced political mutual trust, greatly expanded trade and economic cooperation and enriched the content of strategic cooperative partnership by holding such cultural events as "Year of Russia" and "Year of China".

Comment on this SOTT Focus

---

Italy crackdown on foreign crime

Christian Fraser
BBC News
2007-11-01 23:16:00

The Italian government has given local authorities the power to expel European Union citizens who pose a threat to public security.

The move is in response to a sharp rise in crime - particularly violent crime - blamed by many on foreign nationals. In the latest case, a Roman woman was found in a coma after reportedly being raped, beaten and left in a ditch.

Comment on this SOTT Focus

---
Around the World
---
Canadian professor fights terrorist tag

Ian MacLeod
Ottawa Citizen
2007-11-02 13:54:00

An Ottawa man has lashed out at authorities in France that he believes are politically motivated and using the news media to implicate him in an infamous and unsolved Paris synagogue bombing.


Comment on this SOTT Focus

---

U.N. sanctions stay until North Korea disarms says Hill


Reuters
2007-11-01 23:39:00

The United Nations sanctions imposed on North Korea for its nuclear test last year will be lifted only after Pyongyang scraps its nuclear arms program, U.S. envoy Christopher Hill said on Friday.

A team of experts led by a U.S. State Department official will arrive in the North's Yongbyon nuclear complex on Friday or Saturday to start disabling the communist state's nuclear facilities under a multinational disarmament deal, Hill said.

Comment on this SOTT Focus

---

Witness disputes RCMP version of airport taser death

Lena Sin
CanWest News Service
2007-11-01 18:17:00

The young man who filmed the final minutes of 40-year-old Robert Dziekanski's life has given a disturbing account of what he believes was a preventable Taser death.

Comment on this SOTT Focus

---
Big Brother
---
Big Brother in Greece: traffic cameras to film protesters


eKathimerini
2007-11-02 16:18:00

Lawyers and privacy watchdog the Hellenic Data Protection Authority (APPD) expressed their opposition yesterday to a decision by a senior prosecutor to allow police to film violent street protests with traffic cameras, saying the move is non-binding and unnecessary.

Comment on this SOTT Focus

---

Got Terror? Man angry with son-in-law fingers him as terrorist to FBI


Agence France-Presse
2007-11-02 10:16:00

Stockholm - A man in Sweden who was angry with his daughter's husband has been charged with libel for telling the FBI that the son-in-law had links to al-Qaeda, Swedish media reported on Friday.

The man, who admitted sending the email, said he did not think the US authorities would be stupid enough to believe him.

Comment on this SOTT Focus

---

The War on the Unexpected

Bruce Schneier
www.schneier.com
2007-11-02 00:01:00

We've opened up a new front on the war on terror. It's an attack on the unique, the unorthodox, the unexpected; it's a war on different. If you act different, you might find yourself investigated, questioned, and even arrested -- even if you did nothing wrong, and had no intention of doing anything wrong. The problem is a combination of citizen informants and a CYA attitude among police that results in a knee-jerk escalation of reported threats.

Comment on this SOTT Focus

---
Axis of Evil
---
Under the Zionists' pressure: Olmert seeks German support for tougher sanctions against Iran


International Herald Tribune/Associated Press
2007-11-02 16:27:00

Prime Minister Ehud Olmert on Thursday sought Germany's support for tougher sanctions against Iran over its refusal to accept international demands to halt its nuclear program, the Israeli leader's office said.

Comment on this SOTT Focus

---

U.N.'s Ban urges accountability for security firms


Reuters
2007-11-01 23:33:00

Following a shooting in Iraq involving U.S. firm Blackwater, U.N. Secretary-General Ban Ki-moon called on Thursday for private security companies operating in war zones to be held more accountable.

Private U.S. security firms have come under scrutiny since a shooting last month in which Blackwater security guards working for the State Department were accused of killing 17 Iraqis in Baghdad.

Comment on this SOTT Focus

---
Middle East Madness
---
USAF struck Syrian nuclear site


Jerusalem Post
2007-11-02 17:54:00

The September 6 raid over Syria was carried out by the US Air Force, the Al-Jazeera Web site reported Friday. The web site quoted Israeli and Arab sources as saying that two US jets armed with tactical nuclear weapons carried out an attack on a suspected nuclear site under construction.

Comment on this SOTT Focus

---

Deadly month in Iraq following deadliest year contradicts US claims of progress


Agence France Presse
2007-11-02 06:02:00

The number of Iraqis killed in insurgent and sectarian attacks rose in October, according to government figures obtained on Thursday, in a blow to a 9-month-old US troop-surge policy.

At least 887 Iraqis were killed last month, compared to 840 in September, according to the data compiled by the Interior, Defense and Health ministries.

Comment on this SOTT Focus

---

Lebanon: Israel is violating 1701


The Jerusalem Post
2007-11-01 22:23:00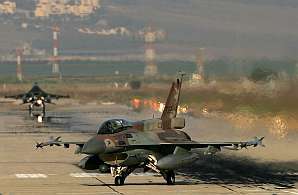 ©Associated Press
An IAF jet returns from a mission over Lebanon.



Lebanon is accusing Israel of repeatedly violating the terms of UN resolution 1701 - the cease-fire agreement put in place following last summer's Second Lebanon War.

In a document sent to the UN, the Lebanese government claims that in the past four months Israel's air force has flown more than 290 fly-overs across the Lebanese border, while IDF ground forces have committed 52 violations on land.

Comment on this SOTT Focus

---

Double-crossing in Kurdistan

Pepe Escobar
Asia Times
2007-11-01 19:50:00

The George W Bush administration would not flinch to betray its allies in Iraqi Kurdistan if that entailed a US "win" in the Iraq quagmire. And it would not flinch to leave its Turkish North Atlantic Treaty Organization allies in the wilderness as well - if that entailed further destabilization of Iran. Way beyond the Kurdistan Workers' Party (PKK) vs Turkey skirmish, one of these two double-crossing scenarios will inevitably take place. Washington simply cannot have its kebab and eat it too.

Comment on this SOTT Focus

---

Iranian president warns Europe will see economic retaliation for following U.S. sanctions

Nasser Karimi
SignOnSanDiego.com
2007-11-01 19:22:00

President Mahmoud Ahmadinejad threatened unspecified economic retaliation against European countries that follow the U.S. in imposing unilateral sanctions against Iran, state radio reported Thursday.

Comment on this SOTT Focus

---
The Loan Gunmen
---
Asian markets fall on concerns over subprime credit fallout, US economy


Thomson Financial News
2007-11-02 06:51:00

Asian markets plummeted Friday, tracking the overnight plunge on Wall Street, due to renewed worries about fallout from the subprime loan problems in the US and the outlook for the world's largest economy.

Comment on this SOTT Focus

---

Financials lead Asian stocks lower

Ian Chua
Reuters
2007-11-01 23:47:00

Asian stocks fell nearly 2 percent on Friday, led by financial shares after broker downgrades of U.S. banking giant Citigroup sparked worries about further fallouts from credit market problems.

Those concerns dampened appetite for riskier assets, boosting safe-haven Japanese government bonds and helping the low-yielding yen hold most of Thursday's sharp gains, while snuffing out the rally in U.S. crude

Comment on this SOTT Focus

---
The Living Planet
---
Update! One million people affected by Mexico floods


Agence France-Presse
2007-11-02 03:34:00

MEXICO CITY - One person was killed and more than a million people affected by flooding in Mexico's southern state of Tabasco, officials said, as hundreds of thousands Friday waited for rescuers to pull them out of their homes in the worst floods ever in the region.

The oil-rich state the size of Belgium is now 80 percent underwater, officials said, adding that they expect more rain in the next days.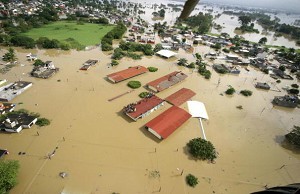 ©Gilberto Villasana/AFP/Getty Images
General view of a flooded area in the city of Villahermosa, Tabasco state, Mexico on November 1, 2007. More than 700.000 people were affected by the heavy rain --unrelated to Hurricane Noel-- in the state of Tabasco.
Comment on this SOTT Focus
---

Oldest Known Jellyfish Fossils Found

Andrea Thompson
LiveScience
2007-11-02 01:54:00

The oldest known fossils of jellyfish have been found in rocks in Utah that are more than 500 million years old, a new study reports.

The fossils are an unusual discovery because soft-bodied creatures, such as jellyfish, rarely survive in the fossil record, unlike animals with hard shells or bones.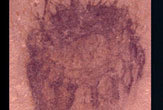 ©Unknown
Cambrian fossil jellyfish shows similarity to the modern jellyfish (right), Periphylla. Credit: Fossil photo by B. Lieberman. Periphylla photo by Dhugal Lindsay, Copyright JAMSTEC



"The fossil record is biased against soft-bodied life forms such as jellyfish, because they leave little behind when they die," said study member Bruce Lieberman of the University of Kansas.

These jellyfish left their lasting imprint because they were deposited in fine sediment, rather than coarse sand. The film that the jellyfish left behind shows a clear picture, or "fossil snapshot," of the animals.

"You can see a distinct bell-shape, tentacles, muscle scars and possibly even the gonads," said study team member Paulyn Cartwright, also of KU.

Comment on this SOTT Focus

---

One Third of European Fish Species Endangered

Andrea Thompson
LiveScience
2007-11-02 01:29:00

More than one out of every three freshwater fish species in European waters is on the brink of extinction, conservationists announced today.

After seven years of research, scientists with the World Conservation Union (IUCN), based in Switzerland, found that 200 of the 522 (38 percent) species of European freshwater fish are threatened with extinction due to rapid development in Europe over the last 100 years. Twelve species are already extinct.

The survey, detailed in a book, Handbook of European Freshwater Fishes, also found 47 new fish species, but this biodiversity is threatened in many of Europe's lakes and rivers.


"This new study shows that we are far from achieving European governments' targets to halt biodiversity loss by 2010," said Jean-Christophe Vie of the IUCN's Species Program. "The status of fish populations reflects the condition of European lakes and rivers."

Comment on this SOTT Focus

---

Magnitude-3.5 earthquake strikes outside Yosemite National Park


fresnobee.com
2007-11-02 01:12:00

The U.S. Geological Survey says a magnitude-3.5 earthquake has jolted the Sierra Nevada mountains just outside Yosemite National Park.

The temblor struck just after 9:30 a.m. about 11 miles southeast of Mammoth Lakes along the eastern edge of the park.

Comment on this SOTT Focus

---

Volcano gets active in Indonesia


AP
2007-11-02 00:51:00

Thousands of mountainside residents were evacuated as activity rose at one of Indonesia's most deadly volcanos Thursday, officials said.

Hundreds of deep volcanic tremors shook Mt. Kelud - tenfold the normal number - and its crater lake was the hottest since the mountain was put on high alert last month, said Surono, a senior government volcanologist who goes by a single name.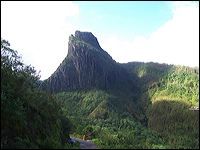 ©Unknown
Hundreds of deep volcanic tremors shook Mt. Kelud - tenfold the normal number - and its crater lake was the hottest since the mountain was put on high alert last month (indoinside.com)


"Kelud is entering its critical phase," Surono said in a telephone interview, indicating that an eruption could occur at any time.

In 1990, Mt. Kelud killed more than 30 people and injured hundreds. In 1919, a powerful explosion that could be heard hundreds of miles away destroyed dozens of villages and killed at least 5,160.

Comment on this SOTT Focus

---

Prepare: Cell phone system not ready for next big earthquake

Mike Antonucci
Mercury News
2007-11-02 00:37:00

Many cell phone calls failed to get through, while some land lines were briefly spotty. And in the wake of Tuesday's quake, many people were left trying to determine how they should communicate when the next one hits.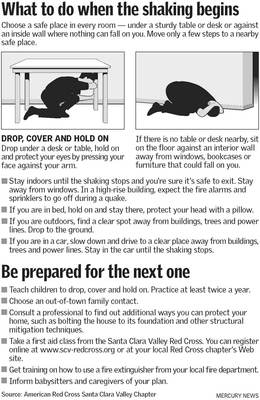 ©American Red Cross
Instructional earthquake preparedness leaflet from American Red Cross
Comment on this SOTT Focus
---

China: Shrinking glacier threat to rivers


China Daily
2007-11-01 23:54:00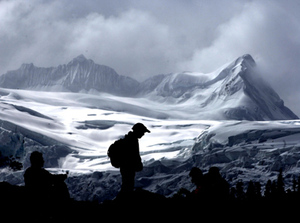 ©Xinhua
Photo taken on September 20, 2007 shows an unidentified man walking past a group of glaciers in Bomi County, Southwest China's Tibet Autonomous Region. A group of 42 glaciers were found in the county with an average altitude of 4,200 meters above sea level in the southeast of the region. It could be the biggest glacier group on the Qinghai-Tibet plateau.



The rapid shrinking of the country's most famous glacier is severely threatening oases in the Xinjiang Uygur Autonomous Region, scientists warned Thursday.

Comment on this SOTT Focus

---

Noel becomes hurricane, moves away from Bahamas

Michael Christie
Reuters
2007-11-01 22:55:00

Tropical Storm Noel, whose rains have killed at least 108 people in the Caribbean, strengthened into a hurricane in the Atlantic on Thursday as it moved away from the Bahamas toward Bermuda, U.S. forecasters said.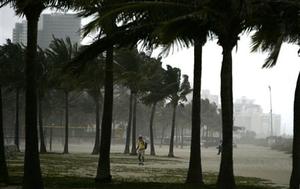 ©REUTERS/Carlos Barria
A resident walks on an empty beach in South Beach, Miami as Tropical Storm Noel moves close to the south of Florida October 30, 2007.
Comment on this SOTT Focus
---
Health & Wellness
---
'Dual epidemic' threatens Africa


BBC News
2007-11-02 03:50:00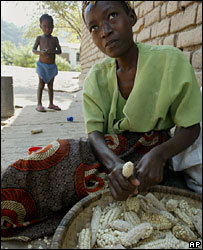 ©Associated Press
Poor areas of sub-Saharan Africa are vulnerable



A rising number of dual infections with HIV and tuberculosis has created a co-epidemic spreading throughout sub-Saharan Africa, researchers say.

Comment on this SOTT Focus

---

Flavor enhancers, coloring agents & preservatives - Food additives demystified


Food Democracy
2007-10-31 23:24:00



High Fructose Corn Syrup (HFCS) - flavor enhancer



Derived from cornstarch, usually a combination of 55 percent fructose and 45 percent sucrose. Treated with an enzyme that converts glucose to fructose, which results in a sweeter product. Used in many mass-produced foods including soft drinks, baked goods, jelly, syrups, condiments (like ketchup), fruits and desserts.

Comment on this SOTT Focus

---
Science & Technology
---
More on Holmes: Comet phenomenon is spotted in UK


BBC News
2007-11-02 15:51:00

A Devon astronomer was able to track the unexpected brightness of a comet with a telescope in the Canary Islands.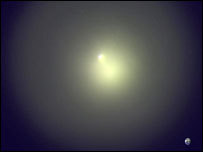 ©n/a
The earth in relation to the comet is 244 million km (151 614 570 miles) away
Comment on this SOTT Focus
---

Planets, meteors and comets mean plenty to see in November's sky

Glenn K. Roberts
The Guardian
2007-11-01 15:44:00

Though the nights are definitely chillier now, there's much to see in the night sky worth getting out for, especially this month.

Dress warmly and head for a dark site away from city lights and enjoy the special treats on display for those with the fortitude to venture forth.

The show starts just after sunset, with Jupiter shining brightly low in the southwest sky. You'll have to be quick to spot Jupiter's four largest moons - Io, Europa, Callisto and Ganymede - as Jupiter will follow the sun below the horizon soon after darkness falls. On Nov. 12, look for the slender, three-day old crescent moon just to the lower left of Jupiter.

Comment on this SOTT Focus

---

Brain Cells Colored To Create 'Brainbow'

Ker Than
LiveScience
2007-11-02 01:47:00

Borrowing genes from bacteria, coral and jellyfish, scientists have set mice brains aglow in a bold panoply of colors, revealing the intricate highways and byways of neuronal connections.

The technique, dubbed "Brainbow" by its Harvard University inventors, is detailed in the Nov. 1 issue of the journal Nature.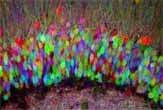 ©Credit: Livet et al. Nature 1st Nov 2007
In 'Brainbow' transgenic mice, nerve cells randomly express fluorescent proteins of different colors. Combinations of these proteins label neurons with multiple distinct hues, as seen here neurons of the hippocampus (confocal microscopy, dentate gyrus).


Previous techniques for highlighting neurons used at most two colors. One common approach developed in 1873 by an Italian physician and still used today, called the Golgi method, stains neurons in their entirety but only affects a few brain cells at a time.

In contrast, Brainbow allows researchers to tag several hundred neurons at once with roughly 90 distinct colors. The resulting images , which resemble abstract color paintings, are both beautiful and informative. They look like they could hang in a modern art museum and are among the most detailed images of neuronal connections ever made.

Comment on this SOTT Focus

---

Defect Suspected in Fabric of Space-Time

Ker Than
LiveScience
2007-10-25 02:01:00

An enormous cold spot in our universe could be explained by a cosmic defect in the fabric of space-time created shortly after the Big Bang, scientists say.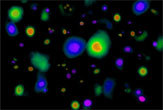 ©V. Travieso and N. Turok/University of Cambridge
The figure shows a random collection of textures taken from high-resolution, supercomputer simulations. Red indicates a positive twist in the topological charge density and blue a negative twist. Credit: V. Travieso and N. Turok/University of Cambridge




If confirmed by future studies, the finding, detailed in the Oct. 25 issue of the journal Science, could provide cosmologists with a long-sought clue about how the infant universe evolved.

But other scientists, and even members of the study team, are skeptical of the new claim.


Comment on this SOTT Focus

---

A Breathable Earth


Terra Daily
2007-11-02 01:08:00

Ohio State University geologists and their colleagues have uncovered evidence of when Earth may have first supported an oxygen-rich atmosphere similar to the one we breathe today. The development of an oxygen atmosphere signaled a major change in the evolution on life, and gave way for the numerous forms of oxygen-utilizing organisms we see on the Earth's surface today. Studying how and when this oxygen-rich atmosphere came to be can provide important insight into how life on Earth has evolved alongside our planet's changing climate.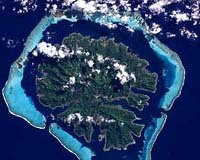 ©Unknown
During the Ordovician period, which began around 490 million years ago, many new species sprang into being. The first coral reefs formed during that time, and the first true fish swam among them. New plants evolved and began colonizing land.
Comment on this SOTT Focus
---

Israel ups airline defenses


United Press International
2007-11-02 00:56:00

Israel will fortify its commercial airplanes with new, laser-based missile-defense technology designed by Elbit subsidiary El-Op, the company announced this month.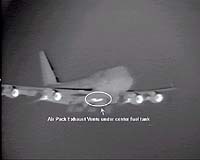 ©Unknown
disclaimer: image is for illustration purposes only
Comment on this SOTT Focus
---

The mouse that shook the world

Steve Connor
Independent
2007-11-02 01:01:00

Scientists have been astounded by the creation of a genetically modified "supermouse" with extraordinary physical abilities - comparable to the performance of the very best athletes - raising the prospect that the discovery may one day be used to transform people's capacities.

Comment on this SOTT Focus

---

Revolution ahead in data storage, say IT wizards


Agence France-Presse
2007-11-02 00:47:00

The world's smallest hard drives have already shrunk to the size of a postage stamp, but nanoscale computing may soon make that achievement look elephantine, say some of the stars of information technology.


©Unknown
In the olden days...
Comment on this SOTT Focus
---

Mars Express Probes Red Planet's Unusual Deposits


Mars Daily
2007-11-02 00:36:00

The radar system on the European Space Agency's Mars Express orbiter has uncovered new details about some of the most mysterious deposits on Mars: the Medusae Fossae Formation. It has provided the first direct measurement of the depth and electrical properties of these materials, providing new clues about their origin.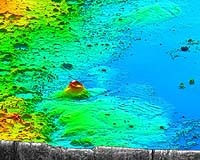 ©NASA/JPL-Caltech/ESA/Italian Space Agency/Univ. of Rome/Smithsonian
This image combining a topographic map viewed obliquely (color portion of image) with a radargram of the subsurface (monochrome portion) shows features of mysterious Martian deposits named the Medusae Fossae Formation. The westward-looking view includes the divide between Martian highlands on the south and lowlands on the north, spanning a range from about 12 degrees south latitude (left edge of image) to 5 degrees north latitude (right edge of image). The deposits of the Medusae Fossae Formation are found in the lowlands along the divide, in the center foreground. The radar sounder on the European Space Agency's Mars Express orbiter has revealed echoes from what is interpreted as a boundary between the overlying deposits and underlying lowland plains buried by these deposits.
Comment on this SOTT Focus
---

Bonn, Germany Astronomers Simulate Life And Death In The Universe


Space Daily
2007-11-02 00:06:00

Stars always evolve in the universe in large groups, known as clusters. Astronomers distinguish these formations by their age and size. The question of how star clusters are created from interstellar gas clouds and why they then develop in different ways has now been answered by researchers at the Argelander Institute for Astronomy at the University of Bonn with the aid of computer simulations. The scientists have solved - at least at a theoretical level - one of the oldest astronomical puzzles, namely the question of whether star clusters differ in their internal structure.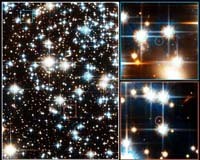 ©Unknown
For astronomers, another important insight from this work is that both light and heavy star clusters do have the same origins. As Professor Kroupa explains, "It seems that when the universe was born there were not only globular clusters but also countless mini star clusters. A challenge now for astrophysics is to find their remains." The computations in Bonn have paved the way for this search by providing some valuable theoretical pointers.
Comment on this SOTT Focus
---

Newt protein may offer clues for human regeneration

Ben Hirschler
Reuters
2007-11-01 23:54:00

Scientists have found a key protein that helps newts regrow severed limbs and which may guide future research into human regenerative medicine.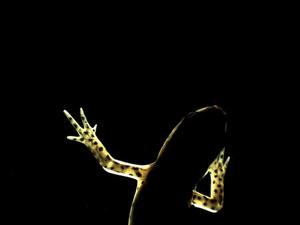 ©REUTERS/Handout.Anoop Kumar
An undated phtoo of a North American newt. Scientists have found a key protein that helps newts regrow severed limbs and which may guide future research into human regenerative medicine.
Comment on this SOTT Focus
---

Look Up! NASA Scrambles to Plan Spacewalk

Liz Austin Peterson
Associated Press
2007-11-01 23:28:00

HOUSTON (AP) - NASA worked furiously Thursday to plan a spacewalk to fix the ripped solar wing at the international space station, hoping to solve the problem before the shuttle Discovery undocks.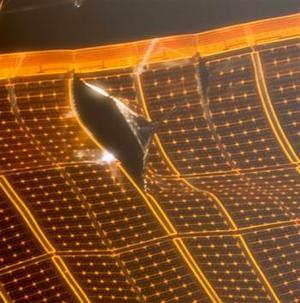 ©AP Photo/NASA
This image provided by NASA shows the damage to a solar array which ripped as it was being unfurled by astronauts aboard the international space station on Tuesday Oct. 30, 2007.
Comment on this SOTT Focus
---
Our Haunted Planet
---
Massive Siberian blast remains a mystery

Mike Conley
The McDowell News
2007-11-02 14:17:00

Nearly a century ago, a tremendous explosion rocked the remote forests of Siberia. To this day, the weird event is considered to be one of the world's greatest unsolved mysteries.

Comment on this SOTT Focus

---
Don't Panic! Lighten Up!
---
Highest Bidder Gets to Name a Butterfly


Associated Press
2007-11-02 01:08:00

Tucson - Researchers who helped discover a new species of Mexican butterfly are offering to sell the naming rights to raise money to fund more research.

Co-discoverer Andrew Warren is hoping to raise at least $50,000 by auctioning off the rights to name the 4-inch "owl eye'' butterfly, which lives in Sonora, a Mexican state bordering Arizona.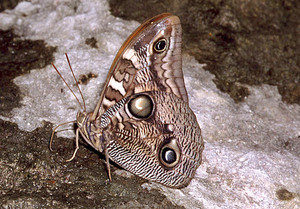 ©Priscilla Broodkin
This male Opsiphanes butterfly was photographed Sept. 2, 2000, in Sonora, Mexico.
Comment on this SOTT Focus
---
---

Remember, we need your help to collect information on what is going on in your part of the world!
Send your article suggestions to: sott(at)signs-of-the-times.org

---
Click here to return to the Signs of the Times Archive
Click here for today's Signs Page