---
Sections on today's Signs Page:
---
SOTT Focus
---
No new articles.
Best of the Web
---
No new articles.
U.S. News
---
Flashback: The New Media is Starting to Look Old

Rick Moran
American Thinker
2006-06-23 16:52:00

There are many observers of the New Media who believe that blogs or other on - line communities will one day replace the mainstream media as the best way to transmit news and information to the American public. The rationale behind this revolution is that collectively speaking, bloggers are wiser, less prone to error, and when that error is discovered, ruthless in correcting the mistake.

Comment on this SOTT Focus

---

Missouri: Woman convicted in case of baby cut from mother's womb


Associated Press
2007-10-23 15:32:00

A woman whose attorneys had argued that she was delusional when she killed an expectant mother, cut the baby from her womb and took the infant home was found guilty Monday.

Jurors convicted Lisa Montgomery, 39, of kidnapping resulting in death in the 2004 attack on 23-year-old Bobbie Jo Stinnett in the northwest Missouri town of Skidmore.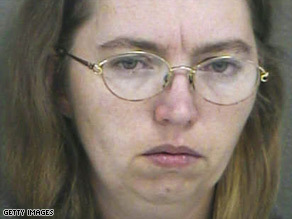 ©Getty images
Lisa Montgomery was convicted of kidnapping resulting in the death of a young mother in 2004.



The jury deliberated for about four hours before rejecting Montgomery's insanity defense. Jurors could have acquitted her outright or found her not guilty by reason of insanity.

Prosecutors said they plan to seek the death penalty. Attorneys will argue the issue Wednesday.

Comment on this SOTT Focus

---

NYPD Cop Suspended After Fatal Shooting of Unarmed Man in Traffic Dispute


Associated Press
2007-10-23 15:20:00

A police officer was suspended without pay Monday after the fatal shooting of an unarmed driver who may have pretended to have a gun during a traffic altercation a day earlier, when the officer was off-duty.

The undercover narcotics officer turned himself in Monday, said Police Commissioner Raymond Kelly. His gun was taken from him pending possible action by the prosecutor's office, police said.

The 34-year-old was not arrested and has been released, but authorities said criminal charges against him were possible. The Manhattan district attorney's office was investigating, said spokeswoman Barbara Thompson. His name was not released.

Comment on this SOTT Focus

---

Is a Presidential Coup Under Way?

Jim Hightower
AlterNet
2007-10-23 13:18:00

While most of the Democrats in Washington cower the presidency is taking over the courts and Congress.

Where is Congress? It's way past time for members to stand up. Historic matters are at stake. The Constitution is being trampled, the very form of our government is being perverted, and nothing less than American democracy itself is endangered--a presidential coup is taking place. I think of Barbara Jordan, the late congresswoman from Houston. On July 25, 1974, this powerful thinker and member of the House Judiciary Committee took her turn to speak during the Nixon impeachment inquiry.

Comment on this SOTT Focus

---

Police loan radar guns to ponerized public to help nab speeding neighbors

Joanne Bratton
USA Today
2007-10-23 11:42:00

Speeders beware. Your neighbors might have you on their radar. That's the message police departments across the country are trying to send by loaning residents radar guns and turning them into neighborhood speed watchers.

Comment on this SOTT Focus

---

Kucinich sees UFO, new book claims


Cleveland Openers
2007-10-22 02:20:00

Democratic presidential candidate Dennis Kucinich has seen a UFO, writes Shirley MacLaine in her new book, "Sage-Ing While Age-Ing."

Comment on this SOTT Focus

---

U.S. cannot account for billion-dollar Iraq contract

David Morgan
Reuters
2007-10-23 01:30:00

The State Department does not know specifically what it received for a billion-dollar contract with security firm DynCorp International to provide training services for Iraqi police, a U.S. watchdog agency said on Tuesday.

The Office of the Special Inspector General for Iraq Reconstruction (SIGIR) said it was forced to suspend its audit of the DynCorp contract after administration officials told investigators they had no confidence in their own accounting records.

Comment on this SOTT Focus

---

Ghastly! Kansas woman guilty of cutting baby from womb

Carey Gillam
Reuters
2007-10-23 01:26:00

A Kansas woman was found guilty on Monday of killing a pregnant woman, cutting the baby from her womb and kidnapping the newborn in a gruesome ruse to pass the child off as her own.

A jury convicted Lisa M. Montgomery, 39, of Melvern, Kansas, on a charge of kidnapping resulting in death, finding she strangled Bobbie Jo Stinnett, the baby's mother, and sliced open her abdomen with a kitchen knife.

Comment on this SOTT Focus

---

Update: Homes destroyed as wildfires engulf southern California

Dan Whitcomb
Reuters
2007-10-23 00:36:00

An epic wave of fast-moving wildfires engulfed a massive swath of southern California on Monday, destroying hundreds of homes as more than 250,000 people were told to evacuate from neighborhoods, schools and hospitals.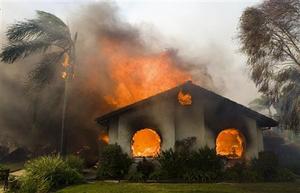 ©REUTERS/Fred Greaves
A home in the path of a fast moving wildfire burns out of control in the northern part of Poway, California October 22, 2007.
Comment on this SOTT Focus
---

Army to keep forcibly re-enlisting soldiers


Associated Press
2007-10-18 23:44:00

The U.S. Army will continue to rely on an unpopular program that forces some soldiers to stay on beyond their retirement or re-enlistment dates, despite repeated pressure from Defense Secretary Robert Gates to reduce and eventually eliminate the practice.

Lt. Gen. Michael Rochelle, deputy chief of staff for personnel, said Thursday that the number of soldiers kept on duty has actually increased in recent months as a result of President Bush's orders to increase troop levels in Iraq this year to help quell the violence.

Comment on this SOTT Focus

---

Absurd! Student expelled from school because of butter knife violation

Patrice Smith
abcnews4.com
2007-10-20 18:48:00

A Berkeley County student is kicked out of school for bringing a butter knife to campus.

"I know I made a really stupid decision but I don't think I should be expelled for it," Amber Dauge said.

Amber says that stupid decision was taking a butter knife to school. She ran out of the house to meet the bus while making a sandwich, when she realized she had the knife. She put it in her bookbag, then she put it in her locker at Goose Creek High school. She forgot it was there until a few weeks later when the knife fell out of her overstuffed locker.

Comment on this SOTT Focus

---
UK & Euro-Asian News
---
Russia: Client kills hairdresser with scissors


RIA Novosti
2007-10-23 16:00:00

Police in Omsk, a city in southwest Siberia, are searching for a man who attacked a hairdresser in a city hairdressing salon, a police spokesman said on Tuesday.

Comment on this SOTT Focus

---

Suicide bomber kills herself, injures eight in south Russia


RIA Novosti
2007-10-23 15:58:00

A suicide bomber blew herself up and injured eight in a minibus taxi in the Kazbekovsky District of Daghestan, a republic in Russia's troubled North Caucasus, local police said on Tuesday.

Three of the injured were hospitalized, with another five receiving out-patient treatment.

Comment on this SOTT Focus

---

UK: Labour's plan to abandon renewable energy targets


The Guardian
2007-10-23 02:46:00

Ministers are planning a U-turn on Britain's pledges to combat climate change that "effectively abolishes" its targets to rapidly expand the use of renewable energy sources such as wind and solar power.

Leaked documents seen by the Guardian show that Gordon Brown will be advised today that the target Tony Blair signed up to this year for 20% of all European energy to come from renewable sources by 2020 is expensive and faces "severe practical difficulties".


Comment on this SOTT Focus

---
Around the World
---
India: Six drunk wild elephants electrocuted in Meghalaya


IANS
2007-10-23 15:48:00

Six Asiatic wild elephants, including three calves, have died of electrocution after the herd, drunk on country liquor, dashed against a high-tension electric pole and came in contact with a live wire in a Meghalaya village.

A wildlife official said Tuesday that a herd of about 40 elephants drank rice beer brewed by local tribal people Sunday night and rampaged among paddy fields at village Chandan Nukat in the West Garo Hills district, about 250 km from the state capital Shillong.

'One of the elephants tried rubbing his back against an electric pole passing through the paddy field. The pole was unable to withstand the animal's weight and it caved in, bringing the elephant in direct contact with the live wire,' Dipu Marak, a local wildlife activist, told IANS.

Comment on this SOTT Focus

---

Afghan family of 11 killed in Western bombing attack, official says


Reuters
2007-10-23 10:49:00

Eleven members of an Afghan family have been killed in an air strike by Western forces near Kabul, the head of a provincial council said on Tuesday.

Comment on this SOTT Focus

---

Cannon fodder needed! Gates ups pressure on NATO over Afghan commitment

Kristin Roberts
Reuters
2007-10-23 01:45:00

KIEV - Defense Secretary Robert Gates criticized NATO allies on Monday for failing to send enough troops and equipment to Afghanistan, setting the stage for tense discussions in the alliance later this week.

"I am not satisfied that an alliance whose members have over 2 million soldiers, sailors, marines and airmen cannot find the modest additional resources that have been committed for Afghanistan," Gates told reporters in the Ukraine capital Kiev.



Comment on this SOTT Focus

---

Kyrgyzstan president calls snap elections


Agence France-Presse
2007-10-23 02:02:00

BISHKEK - Kyrgyzstan President Kurmanbek Bakiyev dissolved parliament on Monday and called snap elections after accusing the legislature of attempting a coup in the strategic Central Asian country.

Bakiyev accused the parliament of corruption and said in a nationally televised statement that moves against his authority amounted to "a parliamentary coup," forcing him "to take the decision on dissolving" the body.


Comment on this SOTT Focus

---

Rebel suicide squad, planes smash Sri Lanka air base


Agence France-Presse
2007-10-23 02:02:00

An elite Tamil Tiger suicide squad Monday attacked a key Sri Lankan military base in an unprecedented ground and air assault, leaving at least 34 dead on both sides.

The rebels said 21 members of their "Black Tiger" unit and two light aircraft struck the Anuradhapura air base north of the capital Colombo in an operation code-named "Ellalan," the name of an ancient Tamil king.

Comment on this SOTT Focus

---

Bhutto condemns Pakistan's proposed ban on rallies


Agence France-Presse
2007-10-23 01:45:00

Former premier Benazir Bhutto Monday condemned a ban on large rallies in the run-up to general elections proposed by the government after last week's deadly suicide attack on her convoy.

The government is drawing up a code of conduct for campaigning for the polls set for January, which are seen as a key step to restoring democracy after eight years of military rule by President Pervez Musharraf.

Comment on this SOTT Focus

---

Hired gunmen protect VIPs in Afghanistan

Paul Koring
Globe and Mail
2007-10-23 00:19:00

Canada's diplomats in Kabul and visiting high-value targets like Prime Minister Stephen Harper are protected by a group of heavily armed gunmen hired by Saladin Security, a British firm with a long history of secretive and clandestine operations.

Department of Foreign Affairs officials in Ottawa are tight-lipped about the deal struck with Saladin, whose gun-toting employees provide perimeter security, operate checkpoints, serve as bodyguards and form a heavily armed rapid-reaction force designed to move quickly to thwart an attempted kidnapping and rescue survivors of suicide attacks or car-bombings in Kabul.

Comment on this SOTT Focus

---
Big Brother
---
Japan to fingerprint foreigners from next month


Agence France-Presse
2007-10-23 15:13:00

Japan said Thursday it will start fingerprinting and photographing foreign visitors from next month under stringent new security measures that have been criticised by civil rights advocates.

The new measures, approved by parliament last year, are expected to take effect from November 20, a justice ministry official said.

All foreigners aged 16 or older will be photographed and electronically fingerprinted when they enter Japan, under a similar system to the one introduced by the United States after the September 11, 2001 attacks.

Comment on this SOTT Focus

---

In Britain, law has long arms, eagle eyes

Kim Murphy
Los Angeles Times
2007-10-19 00:00:00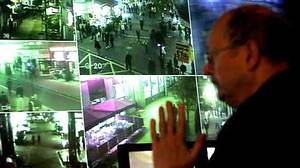 ©Lefteris Pitarakis / The Associated Press
THEY'RE WATCHING: A wall of video monitors showing live images from closed circuit television cameras (CCTV) installed in central London. Britain has the highest number of CCTV cameras -- about one for every 14 people.


____________________________________________________
It has the world's widest public CCTV surveillance system. Many don't mind it, but activists fear the state is turning into Big Brother.



Comment on this SOTT Focus

---

The Great Firewall: China's Misguided - and Futile - Attempt to Control What Happens Online

Oliver August
Wired News
2007-10-23 04:44:00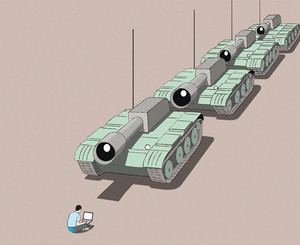 ©Guy Billout



I didn't know I was a surveillance target until the day I walked into a hotel in China's Fujian province. I was pushing past half a dozen workmen changing lightbulbs in the glum but busy lobby when a uniformed man stepped in front of me. Blue jacket, creased trousers, braided epaulets, peaked cap: government security officer. Politely, he asked whether I would mind answering a few questions. He stood erect, with the manicured swagger of a corporate CEO. Next to him, a gangly plainclothes colleague gave me a so-you-thought-we-wouldn't-catch-you look.

Comment on this SOTT Focus

---

China accused of rerouting search traffic to Baidu

Victoria Ho
CNet News.com
2007-10-22 23:49:00

Reports have surfaced that China is redirecting traffic from foreign search engines operated by Google, Microsoft and Yahoo to homegrown Baidu.com.

Comment on this SOTT Focus

---
Axis of Evil
---
Propaganda: Did "Iraqi Dissidents" snatch weapons inspector David Kelly?

Norman Baker
Daily Mail
2007-10-23 13:43:00

Weapons inspector David Kelly was the decent man apparently hounded to suicide after exposing Tony Blair's lies on Iraq.

But the crusading MP Norman Baker felt sure there was something more to his death - and gave up his front-bench role to investigate the case.

In the Mail he revealed extraordinary evidence that he believes proves Kelly did not take his own life and was instead murdered by Iraqi dissidents. Here, he reveals how the murder may have been carried out . . .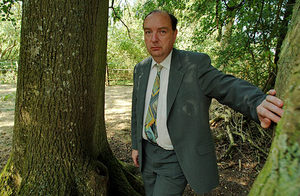 ©Daily Mail
Norman Baker at the spot where David Kelly was found dead
Comment on this SOTT Focus
---

Blackwater guns for a role in U.S. border security

Eilene Zimmerman
Salon
2007-10-23 09:12:00

The notorious security contractor has plans for a military-style complex near the U.S.-Mexico border. Critics worry the firm's "mercenary soldiers" could join the U.S. border patrol.

Comment on this SOTT Focus

---

Warpimping! Olmert, Sarkozy see eye-to-eye on Iran


Agence France-Presse
2007-10-23 01:45:00

PARIS - Israeli Prime Minister Ehud Olmert said Monday that France and Israel share "identical" views on the threat posed by Iran's nuclear programme following talks in Paris with President Nicolas Sarkozy.

"I couldn't have heard on the Iranian issue things that could more fall in line with my expectations," Olmert told reporters after his 90-minute meeting with Sarkozy.

The talks were "excellent and extremely frank and show an impressive level of similar views, even identical views, on parts of the issues on the agenda," said Olmert.



Comment on this SOTT Focus

---

Lawmaker accuses Blackwater of tax evasion

Kevin Drawbaugh
Reuters
2007-10-23 01:44:00

Private security contractor Blackwater USA "engaged in significant tax evasion," a U.S. congressman said on Monday as the company faced scrutiny over the killing of Iraqi civilians.

Rep. Henry Waxman, chairman of the U.S. House of Representatives Oversight and Government Reform Committee, accused Blackwater of "failing to withhold and pay millions of dollars in Social Security, Medicare, unemployment and related taxes."

Comment on this SOTT Focus

---

Blackwater and me: A love story it ain't

Robert Bateman
Chicago Tribune
2007-10-12 21:24:00

I know something about Blackwater USA. This opinion is both intellectually driven as well as moderately emotional. You see, during my own yearlong tour in Iraq, the bad boys of Blackwater twice came closer to killing me than did any of the insurgents or Al Qaeda types. That sort of thing sticks with you. One story will suffice to make my point.

The first time it happened was in the spring of 2005. For various reasons, none of which bear repeating, I was moving through downtown Baghdad in an unmarked civilian sedan. I was with two other men, but they had the native look, while I was in my uniform, hunched in the back seat and partially covered by a blanket, hoping that the curtains on the window were enough to conceal my incongruous presence, not to mention my weapons. It was not the normal manner in which an Army infantry major moved around the city, but it was what the situation called for, so there I was. We were in normal Baghdad traffic, with the flow such as it was, in the hubbub of confusion that is generated when you suddenly introduce more than 1 million extra vehicles in the course of two years into a city that previously had only a few hundred thousand vehicles, and no real licensing authority.

Comment on this SOTT Focus

---

Bush wants $46 billion more for wars

Andrew Taylor
Associated Press
2007-10-22 14:08:00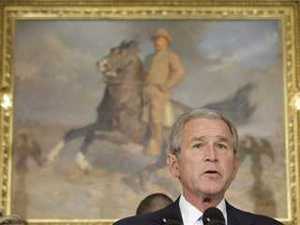 ©AP Photo - Ron Edmonds



President Bush asked Congress on Monday for another $46 billion to fund the wars in Iraq and Afghanistan and finance other national security needs. "We must provide our troops with the help and support they need to get the job done," Bush said.



The figure brings to $196.4 billion the total requested by the administration for operations in Iraq, Afghanistan and elsewhere for the budget year that started Oct. 1. It includes $189.3 billion for the Defense Department, $6.9 billion for the State Department and $200 million for other agencies.

Comment on this SOTT Focus

---
Middle East Madness
---
Israel: For two weeks, 30 year-old immigrant from Germany held captive

Raanan Ben-Zur
Ynet
2007-10-23 15:28:00

Two Israelis are suspected of kidnapping a new immigrant from Germany, abusing him, and holding him captive for two weeks. Eventually, the man was released after kidnappers received a ransom of USD 320,000, it was released for publication today.

The immigrant, aged 30, was kidnapped by five people in February. He was held in a number of hideout locations in the Tel Aviv metropolitan area and in Jerusalem, and taken to a new location every few days. The immigrant's family was told to provide USD 320,000 for his release.

Comment on this SOTT Focus

---

Iraq promises Turkey it will curb Kurdish rebels

Mussab Al-Khairalla
Reuters
2007-10-23 14:27:00

Iraq promised on Tuesday to close the offices of Kurdish rebels and work to prevent them launching attacks on Turkey, hoping to head off a threatened invasion to crush them by Turkish troops massed on the border.

But the government gave few details of how it could stop the rebels mounting cross-border raids from their remote mountain hideaways. And while Turkey said it would give diplomacy a chance, the publication of photographs said to show captured Turkish soldiers added to pressure on Ankara to act.

Comment on this SOTT Focus

---

US Postpones Israeli Land Grab Conference to January

Fred Stopsky
The Impudent Observer
2007-10-23 13:38:00

The American sponsored Middle East peace conference has been postponed until January according to an informant at the State Department who spoke on conditions of anonymity. Secretary of State Rice has been telling people in the Middle East the conference would take place in November, but it appears differences between Israel and Palestinian leaders have thrown a road block in the plan. President Abbas, head of Palestinians, have been emphasizing the importance of a concrete agenda while Israeli leaders prefer a document which is vague in detail. Many Arab nations have been critical of the conference's vagueness. Ironically, on her recent swing through the Middle East, Secretary Rice received encouraging support from most leaders. A snag continues to be Israel's refusal to deal with "final status" issues and demands on the part of Arab leaders the time has come to address long term solutions.

Comment on this SOTT Focus

---

US Army Lures Foreign Fighters to Iraq with Promise of Citizenship

Cordula Meyer
Der Spiegel
2007-10-23 10:45:00



More than 30,000 foreign troops are enlisted in the US Army, many of them serving in Iraq. Their reward for risking their lives for their adopted country is US citizenship.



Comment on this SOTT Focus

---

Israel accused after 30 Palestinian hostages injured in prison battle

Donald Macintyre
The Independent
2007-10-23 07:26:00

A Palestinian prisoner was in a serious condition in hospital last night after pitched battles between prison officers and detainees at the remote Ketziot prison left at least 30 people injured.

Comment on this SOTT Focus

---

US Christians try to bribe Iranian Jews to move to Israel


Associated Press
2007-10-23 02:14:00

JERUSALEM - Evangelical Christians in the U.S. have helped convince dozens of Iranian Jews to move to Israel in recent months, offering cash incentives and claiming that Iran's tiny Jewish community is in grave danger.

The International Fellowship of Christians and Jews, a charity that funnels millions of dollars in evangelical donations to Israel every year, is promising $10,000 to every Iranian Jew who comes to Israel, said the group's director, Rabbi Yechiel Eckstein.

The project is another example of the alliance between the Jewish state and evangelical American Christians, many of whom see the existence of Israel and the return of Jews to the Holy Land as a realization of biblical prophesy that will culminate with Christ's Second Coming.

Comment on this SOTT Focus

---

Two US women sailors shot dead in Bahrain


Agence France-Presse
2007-10-23 02:07:00

MANAMA - Two US women sailors were shot dead and a third sailor wounded in their barracks in the Gulf kingdom of Bahrain on Monday but the US Navy said it did not appear to be a terrorist act.

"There are no indications of terrorism or a base intrusion. Initial reports indicate the incident involved US military personnel only," said a statement from the US Navy's Fifth Fleet which is headquartered in Bahrain.

Comment on this SOTT Focus

---

Shameless Propaganda! Bin Laden Urges Iraq Insurgents to Unite

Kim Gamel
Associated Press
2007-10-22 22:36:00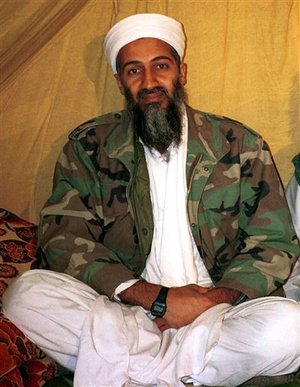 ©AP Photo, File
Claimed to be an undated photo of al-Qaida leader Osama bin Laden in Afghanistan.


BAGHDAD - Osama bin Laden scolded his al-Qaida followers in Iraq and other insurgents Monday, saying they have "been lax" for failing to overcome fanatical tribal loyalties and unite in the fight against U.S. troops.


Comment on this SOTT Focus

---

IDF urged to enforce smoking ban in bases

Hanan Greenberg
Ynet
2007-10-22 13:25:00

Military Advocate General Brig.-Gen. Avichai Mendelblit was asked Monday to see to it that a ban on smoking in public places is enforced at army bases.

The Linshom Naki (Breathing Clean Air) organization, which works to promote the enforcement of no-smoking laws in Israel, sent a letter to Mandelblit stating that it was up to the commanding officers at each military facility to make sure that regulations were being upheld.


Comment on this SOTT Focus

---

Flashback: Smoking Bans - A History


SADIreland
2007-03-17 12:40:00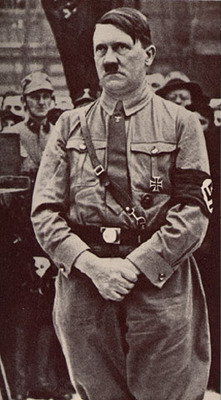 ©n/a
"I am convinced that if I had been a smoker, I never would have been able to bear the cares and anxieties which have been a burden to me for so long. Perhaps the German people owe its salvation to that fact." Adolf Hitler 1942

Hitler was a fervent anti smoker and a crusader for the anti-smoking cause. He personally funded research into the dangers of smoking and little wonder those results given the nature of his regime tended to support his assertions that smoking was an evil the Aryan race must be rid of. Many of the studies carried out during the Third Reich are the basis for the arguments put forward today by those seeking the imposition of repressive smoking bans.
Comment on this SOTT Focus
---
The Loan Gunmen
---
Countrywide to Refinance Up to $16 Billion of Loans

David Mildenberg and Sebastian Boyd
Bloomberg
2007-10-23 13:55:00

Countrywide Financial Corp., the biggest U.S. mortgage lender, will make it easier for customers to keep their homes by changing the terms on $16 billion of adjustable-rate mortgages.

About 52,000 customers with subprime loans can refinance into prime or government-backed mortgages through next year, the Calabasas, California-based company said today in a statement. Such loans usually have lower rates. Another 30,000 who may miss payments, or are already late, will get more affordable terms.

Comment on this SOTT Focus

---

America vetoes G7's dollar alert

Edmund Conway
Telegraph.co.uk
2007-10-22 03:32:00

European finance ministers this weekend failed in their bid to slap down the United States for allowing the dollar to plunge to record lows against the euro.

US Treasury Secretary Hank Paulson vetoed French, Italian and German proposals to use the final statement from the Group of Seven (G7) finance ministers meeting to warn of the problems that are facing Europe due to the falling dollar.

Comment on this SOTT Focus

---

Big Pharma on the rise: Merck's profits top expectations

Evelyn M. Rusli
Forbes
2007-10-22 01:42:00

Merck has turned a corner, and it's not turning back.

On Monday, the drug maker said profits rose 62.7% to $1.5 billion, or 70 cents a share, from $940.6 million, or 43 cents a share, for the corresponding year-ago period. Meanwhile, sales rose 12% to $6.07 billion, from $5.4 billion. Excluding one-time charges, Merck recorded profits of 75 cents a share, which was well above analysts' call of 69 cents a share on sales of $6.06 billion.

Comment on this SOTT Focus

---
The Living Planet
---
No relief in sight for Maryland drought

Frank D. Roylance
Baltimore Sun
2007-10-22 17:48:00

With a near-record drought parching the state, the coming winter will be critical in determining whether Maryland faces even more disastrous crop failures for farmers and strict watering curbs for suburban homeowners in 2008.

And while there may be showers Tuesday, the prospects for real drought relief in the coming months appear slim.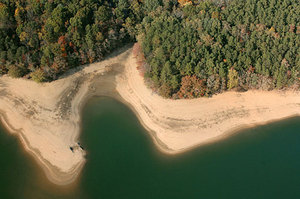 ©photo by Elizabeth Malby
Low water levels at Prettyboy Reservoir are the result of the current drought. "We're looking at the second-driest May-to-September on record, and the records go back to 1895 -- 113 years," said Richard Heim of the USGS.
Comment on this SOTT Focus
---

Heavy rains flood parts of New Orleans still recovering from Katrina


Associated Press
2007-10-23 17:21:00

Residents in areas only now recovering from hurricane Katrina have been soaked by more than 20 centimetres of rain, flooding streets, forcing the closure of schools and leaving businesses sitting in waist-high water.

The city's drainage pumps were working properly Monday but were unable to keep up with the intense rain, emergency preparedness officials said. They urged motorists to stay off roads.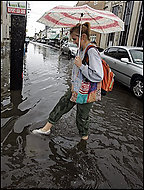 ©AP Photo/Alex Brandon
Lauren Robinson from New Orleans walks through the water in the uptown area of New Orleans on her way to study in a coffeehouse Monday, Oct. 22, 2007.
Comment on this SOTT Focus
---

Flood displaces 120,000 villagers in Nigeria

Emma Amaize
Vanguard
2007-10-22 18:58:00

No fewer than 60 communities have either been submerged or ravaged by a charging flood in four states of the Niger-Delta, specifically, Delta, Edo, Bayelsa and Ondo states in the past few weeks with more than 120,000 persons reportedly dislodged following the overflow of the River Niger and the bordering tributaries Vanguard learnt that the kind of flooding that was experienced, this year, has never been experienced in the riverside communities of the Niger-Delta in the past five decades and the situation was not helped by the fact that most of the communities do not have foreshore protective walls and there was no piling or concrete measures taken to prevent flood disaster.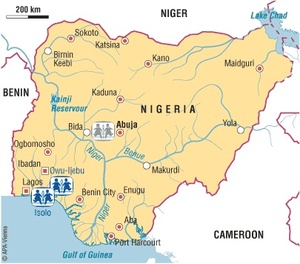 ©APA - Vienna
Comment on this SOTT Focus
---

250,000 flee raging wildfires in California


CNN
2007-10-22 17:59:00

A quarter-million people fled their homes amid wildfires that had burned 100,000 acres around San Diego County, officials said Monday.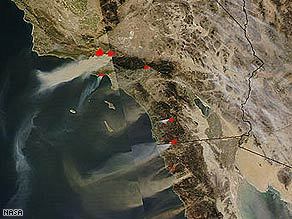 ©NASA
This photograph from space shows smoke rising from the wildfires in Southern California.
Comment on this SOTT Focus
---
Health & Wellness
---
Scientists discover how gold eases pain of arthritis


Duke University Medical Center
2007-10-23 16:17:00

Scientists at Duke University Medical Center may have solved the mystery surrounding the healing properties of gold - a discovery they say may renew interest in gold salts as a treatment for rheumatoid arthritis and other inflammatory diseases.

Physicians first used injections of gold salts in the early 1900s to ease the pain and swelling associated with arthritis. But treatment came at a high cost: The shots took months to take effect and side effects included rashes, mouth sores, kidney damage and occasionally, problems with the bone marrow's ability to make new blood cells. Recently, new treatments like methotrexate and biologically engineered drugs have replaced gold as a preferred treatment, and gold salts, while remaining effective, are usually administered as a last resort.

But Dr. David Pisetsky, chief of the division of rheumatology and immunology in the department of medicine at Duke, says "we shouldn't dismiss gold salts so quickly. We scientists have really never understood why gold works. Now that we have a better handle on its action, we may be able to use that mechanism to create new and better gold-like drugs to treat arthritis."

Comment on this SOTT Focus

---

Social stress darkness = increased anxiety


Elsevier
2007-10-23 16:13:00

Just in time for Halloween, researchers are releasing new data that show darkness increases the impact of social stress, in an article scheduled for publication in the November 15th issue of Biological Psychiatry. As children and adults alike gear up for the anticipation and excitement of this "spooky" holiday, this study lends a further understanding to our inherent fear of the dark.

Grillon and colleagues at the National Institute of Mental Health sought to examine whether stress increases unconditioned fear in humans. To do this, they measured the startle reflex of healthy volunteers in either light or dark conditions, and after either a socially stressful situation of public speaking, or after a period of relaxation. The startle response is a sensitive tool for measuring anxiety levels, and in this study, was measured when volunteers were presented with white noise stimuli via headphones. The authors found that the startle response was boosted when the volunteers were in complete darkness, and this effect was more pronounced after the stressor.

Comment on this SOTT Focus

---

Ideal weight varies across cultures, but body image dissatisfaction pervades


Temple University
2007-10-23 16:11:00

Different cultures have different standards and norms for appropriate body size and shape, which can effect how children perceive their body image. Some cultures celebrate a fuller body shape more than others, but researchers at the Center for Obesity Research and Education (CORE) at Temple University have found that an overweight or obese child can still be unhappy with his or her body, despite acceptance from within their ethnic group.

"This unhappiness is yet another consequence of childhood obesity," said Gary Foster, Ph.D., director of CORE and president-elect of the North American Association for the Study of Obesity. "These data illustrate when treating overweight children, it's important to attend the psychological consequences that excess weight confers, no matter what the ethnic group."

Comment on this SOTT Focus

---

Broccoli Sprout-Derived Extract Protects Against Ultraviolet Radiation


Space Travel
2007-10-23 01:56:00

A team of Johns Hopkins scientists reports in this week's issue of the Proceedings of the National Academy of Sciences that humans can be protected against the damaging effects of ultraviolet (UV) radiation - the most abundant cancer-causing agent in our environment - by topical application of an extract of broccoli sprouts. The results in human volunteers, backed by parallel evidence obtained in mice, show that the degree of skin redness (erythema) caused by UV rays, which is an accurate index of the inflammation and cell damage caused by UV radiation, is markedly reduced in extract-treated skin.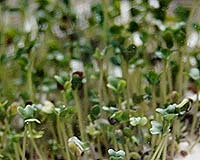 ©Unknown
Comment on this SOTT Focus
---

Alzheimer's memory loss faster among well-educated

Will Dunham
Reuters
2007-10-23 01:39:00

Having more years of formal education delays the memory loss linked to Alzheimer's disease, but once the condition begins to take hold, better-educated people decline more rapidly, researchers said on Monday.

Their study, published in the journal Neurology, tracked memory loss in a group of elderly people from New York City's Bronx borough before they were diagnosed with Alzheimer's or another form of old-age dementia.

Comment on this SOTT Focus

---

More Women Getting Double Mastectomies

Lauran Neergaard
Associated Press
2007-10-22 23:07:00

WASHINGTON - More women who have cancer in only one breast are getting both breasts removed, says research that found the trend more than doubled in just six years. It's still a rare option: Most breast cancer in this country is treated by lumpectomy, removing just the tumor while saving the breast.

Comment on this SOTT Focus

---

Flashback: Candy incident raises concerns

Shan Juan
China Daily
2007-10-08 20:40:00

China - The government is deeply concerned by reports that some Filipino students have fallen ill after eating Chinese-made milk candies, the spokesman of the Ministry of Commerce said.

Comment on this SOTT Focus

---

Tests reveal high chemical levels in kids' bodies

Jordana Miller
CNN
2007-10-22 19:36:00

Michelle Hammond and Jeremiah Holland were intrigued when a friend at the Oakland Tribune asked them and their two young children to take part in a cutting-edge study to measure the industrial chemicals in their bodies.

"In the beginning, I wasn't worried at all; I was fascinated," Hammond, 37, recalled.

But that fascination soon changed to fear, as tests revealed that their children -- Rowan, then 18 months, and Mikaela, then 5 -- had chemical exposure levels up to seven times those of their parents.

Comment on this SOTT Focus

---
Science & Technology
---
Big full moon no illusion


SpaceWeather.com
2007-10-23 17:32:00

This week's full Moon is the biggest full Moon of 2007. It's no illusion. Some full Moons are genuinely larger than others and Thursday night's will be a whopper. Why? Read the answer below.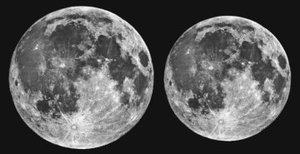 ©Unknown
Left: A big, bright perigee Moon. RIght: A lesser apogee Moon.



The Moon's orbit is an ellipse with one side 30,000 miles closer to Earth than the other. The full Moon of Oct. 25-26 is located on the near side, making it appear as much as 14% bigger and 30% brighter than lesser full Moons we've seen earlier in 2007.

Comment on this SOTT Focus

---

Experts work to identify possible mammoth remains in Stockton, California


Associated Press
2007-10-23 17:30:00

Archaeologists believe ancient animal remains found 65 feet beneath a Stockton construction site may be those of a Columbia mammoth or a mastodon.

Crews building a new San Joaquin County office building unearthed the rear portion of the ancient skeleton last week.

Comment on this SOTT Focus

---

Could quantum effects explain consciousness?

Zeeya Merali
New Scientist
2007-10-23 09:47:00

With its triumphant descriptions of a range of subatomic phenomena, quantum mechanics is one of the most successful scientific theories of all time. Now it holds out the tantalising prospect of explaining one of the great mysteries in biology: the nature of consciousness. It may even explain why dreams are dream-like.


Comment on this SOTT Focus

---

To Catch A Galactic Thief


Space Daily
2007-10-23 02:10:00

On Earth, thieves steal everything from diamonds to art to bags full of money. In space, gas - fuel for making stars - is a commodity worth the price of theft. New observations from NASA's Spitzer Space Telescope reveal a distant, massive galaxy in the act of ripping off vast reservoirs of gas - the equivalent of one billion suns - from its smaller, neighbor galaxy. The stolen gas, which has become scorching hot during the heist, will likely cool down and get turned into new stars and planets.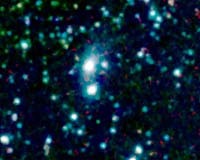 ©NASA/JPL-Caltech
A big galaxy is stealing gas right off the "back" of its smaller companion in this new image from NASA's Spitzer Space Telescope.
Comment on this SOTT Focus
---

Damage Control - Robotic Cannon is Safe!

Tom Simonite
NewScientistTech
2007-10-19 22:51:00

Nine South African soldiers died and eleven were injured last Friday during a live-fire exercise when an anti-aircraft gun went out of control. But, contrary to some reports, the tragic accident was not the result of an automated or robotic weapon going out of control, a defence expert says.



Comment on this SOTT Focus

---

Robotic Cannon Mysteriously Kills 9 Soldiers

Leon Engelbrecht
ItWeb
2007-10-16 22:31:00

The National Defence Force is probing whether a software glitch led to an antiaircraft cannon malfunction that killed nine soldiers and seriously injured 14 others during a shooting exercise on Friday.

Comment on this SOTT Focus

---

Archaeologists unearth 7,000-year-old statue in Czech Republic


UKTV History
2007-10-22 18:55:00

A 7,000-year-old statue of a woman has been discovered by archaeologists in the Czech Republic.

A team of archaeologists working in the Czech Republic have uncovered a 7,000-year-old statue, dating back to an ancient prehistorical culture.

The half a metre high statue of a woman has been reported in the Czech press as an exceptional find and was created in a style known as Moravian Painted Ceramic.

Comment on this SOTT Focus

---
Our Haunted Planet
---
No new articles.
Don't Panic! Lighten Up!
---
US: Firefighter revives cat after house fire


Associated Press
2007-10-23 15:53:00

A southern Illinois firefighter is proof that saving lives doesn't just involve people. Firefighter Dave Chambers helped rescue several animals during a house fire last week, including a kitten that wasn't breathing when it was carried out of the home.

Chambers performed mouth-to-mouth resuscitation on the cat. He said the cat came out of it and, perhaps as a show of gratitude, jumped on his lap and started purring.

Comment on this SOTT Focus

---

Gives new meaning to "going in the car"


Reuters
2007-10-23 14:21:00

If you're stuck in traffic when Mother Nature calls, Japan's Kaneko Sangyo Co. has developed the loo for you.

The manufacturer of plastic car accessories drew back the curtain on Tuesday on its new portable toilet for cars.

The toilet comes with a curtain large enough to conceal users and a plastic bag to collect waste.

Comment on this SOTT Focus

---

Wild turkeys take to Massachusetts cities, towns

Keith O'Brien
Boston Globe
2007-10-23 13:16:00

BROOKLINE - On a recent afternoon, Kettly Jean-Felix parked her car on Beacon Street in Brookline, fed the parking meter, wheeled around to go to the optician and came face to face with a wild turkey.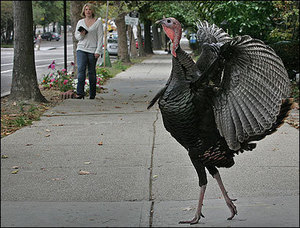 ©Boston Globe/Mark Wilson
A wild turkey strolled along a sidewalk on Beacon Street in Brookline. The birds can grow to weigh roughly 20 pounds and stand 4 feet tall.
Comment on this SOTT Focus
---

Boy's Calls to 911 Lead to Mom's Arrest


Associated Press
2007-10-22 23:17:00

VANCOUVER, Wash. - An 8-year-old boy riding in a car with his mom called 911 several times to report that she wasn't "acting normal," leading to her arrest for investigation of drunken driving and other charges, authorities said.

Comment on this SOTT Focus

---

Parrot Imitates Fire Alarm, Saves Family


Associated Press
2007-10-22 23:12:00

MUNCIE, Ind. - A noisy parrot that likes to imitate sounds helped save a man and his son from a house fire by mocking a smoke alarm, the bird's owner says.

Comment on this SOTT Focus

---
---

Remember, we need your help to collect information on what is going on in your part of the world!
Send your article suggestions to: sott(at)signs-of-the-times.org

---
Click here to return to the Signs of the Times Archive
Click here for today's Signs Page