Signs of the Times for Tue, 24 Oct 2006
What will you do when Signs is gone??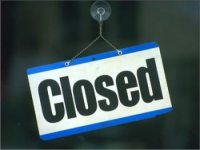 How close are we to our goal?

Welcome to a special Signs of the Times Podcast with editor and founder Laura Knight-Jadczyk
| | |
| --- | --- |
| It's the End of the World as We Know It (Do you feel fine?) | |
It is clear that the planet is in deep trouble, from war to global warming, from disease or just the threat of disease to the growing economic squeeze on the mass of humanity. Our leaders try to keep us in a state of fear in order to convince us that we need them to protect us. But they are the real enemy of people of conscience everywhere. What can you do about it?

Running Time:
37:33
Date:
October 09, 2006
Streaming
Large Download
- 12.9 MB
Small Download
- 6.5 MB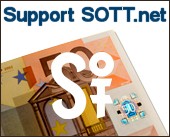 Donate once - or every month!
Just click "
Subscribe
"!

Misogyny and fascism
Monday, October 23, 2006
Dave Neiwert
Orcinus
Where are they coming from, these violent men? The right-wing terrorists like David McMenemy. The onslaught of damaged males inflicting violence on women in dramatic and public ways. It all seems so new, so sudden. And yet so familiar.

What is most striking about this seeming trend is how abstract the women victims are for so many of the perpetrators. Both of the deranged school shooters in Pennsylvania and Colorado simply picked the schools at random, and selected girls as their victims retributively, for supposed harm done to them in the past by other females. All of them indicated a long-sweltering rage at women.


The Lancet Study...
Riverbend
Baghdad Burning
Wednesday, October 18, 2006
This has been the longest time I have been away from blogging. There were several reasons for my disappearance the major one being the fact that every time I felt the urge to write about Iraq, about the situation, I'd be filled with a certain hopelessness that can't be put into words and that I suspect other Iraqis feel also.

It's very difficult at this point to connect to the internet and try to read the articles written by so-called specialists and analysts and politicians. They write about and discuss Iraq as I might write about the Ivory Coast or Cambodia- with a detachment and lack of sentiment that- I suppose- is meant to be impartial. Hearing American politicians is even worse. They fall between idiots like Bush- constantly and totally in denial, and opportunists who want to use the war and ensuing chaos to promote themselves.


The limits of liberty: We're all suspects now
By Henry Porter
The Independent
10/19/06
Identity cards. Number-plate surveillance. CCTV. Control orders. The list of ways in which the Government has sought to manipulate and define the limits of our liberty grows ever longer. Ten years ago, the novelist and polemicist Henry Porter would have felt silly speaking out about human rights in Britain. But that was before the most fundamental assault on personal freedom ever undertaken. Now, he argues, it's time we woke up to reality.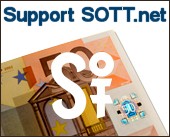 Donate once - or every month! Just click "Subscribe"!
Have a question or comment about the Signs page? Discuss it on the Signs of the Times news forum with the Signs Team.

Some icons appearing on this site were taken from the Crystal Package by Evarldo and other packages by: Yellowicon, Fernando Albuquerque, Tabtab, Mischa McLachlan, and Rhandros Dembicki.

Remember, we need your help to collect information on what is going on in your part of the world!
Send your article suggestions to:

---
Fair Use Policy
Contact Webmaster at signs-of-the-times.org
Cassiopaean materials Copyright ©1994-2014 Arkadiusz Jadczyk and Laura Knight-Jadczyk. All rights reserved. "Cassiopaea, Cassiopaean, Cassiopaeans," is a registered trademark of Arkadiusz Jadczyk and Laura Knight-Jadczyk.
Letters addressed to Cassiopaea, Quantum Future School, Ark or Laura, become the property of Arkadiusz Jadczyk and Laura Knight-Jadczyk
Republication and re-dissemination of our copyrighted material in any manner is expressly prohibited without prior written consent.

Signs Editorials By Author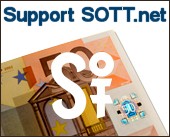 ---
Donate once - or every month!
Just click "Subscribe"!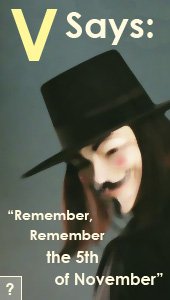 by a QFS member
Seen by over 1 BILLION people!
Books by Signs of the Times
Books by Red Pill Press