Signs of the Times for Fri, 13 Oct 2006
What will you do when Signs is gone??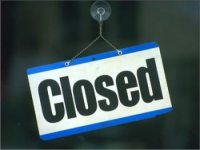 How close are we to our goal?

Welcome to a special Signs of the Times Podcast with editor and founder Laura Knight-Jadczyk
| | |
| --- | --- |
| It's the End of the World as We Know It (Do you feel fine?) | |
It is clear that the planet is in deep trouble, from war to global warming, from disease or just the threat of disease to the growing economic squeeze on the mass of humanity. Our leaders try to keep us in a state of fear in order to convince us that we need them to protect us. But they are the real enemy of people of conscience everywhere. What can you do about it?

Running Time:
37:33
Date:
October 09, 2006
Streaming
Large Download
- 12.9 MB
Small Download
- 6.5 MB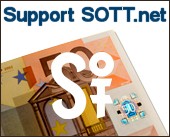 Donate once - or every month!
Just click "
Subscribe
"!

The BBC and Israeli Propaganda
Jonathan Cook
12/10/2006


Is the Israeli government using Shalev, wittingly or not, and is he in turn using the BBC, to spread Israeli propaganda? Propaganda that may soon propel us towards the "clash of civilisations".


Busy fondling their self-esteem
By John Pilger
10/12/06
Information Clearing House
On 27 September, the Guardian published a front-page photograph of Tony Blair, a prima facie war criminal, his arms outstretched, his grin fixed. Beside this was a headline, "Charm and eloquence. But a missed chance". Beneath this, Polly Toynbee wrote: "There were some damp eyes dabbed with hankies and men blowing noses. 'Don't go,' someone said."

Consider such vomit against the facts of Blair's actual crime - the unprovoked invasion of a defenceless country, justified by lies now voluminously documented, and causing the violent deaths of tens of thousands of innocent men, women and children. The word "crime" is verboten among those about whom Victor Jara sang. To spell out the truth would illuminate the collusion of an entire political class.


The Assassins of Truth
By Charles Sullivan
Information Clearing House
10/12/06
It is evident to me that the United States government believes that any individual or group of people that works to prevent it from implementing its agenda are terrorists. Furthermore, I contend that the government's plan is not the people's agenda; but some of us will be required to sacrifice our lives in order to help them execute their will, and all of us will be required to sacrifice our freedoms.

I also contend that the government overwhelmingly represents the interests of wealth and power; that its strength is derived from corporate bribes, rather than from grass roots populist support; that it exists to execute a Plutocratic agenda of world domination, while neglecting the needs of the overwhelming majority of the people.


While you were sleeping
Anonymous
13/10/2006
While you were sleeping

you saw evil all around and did not recognize it

you heard deception yet did not seek truth

you smelled the stench of death and did not mourn

you proclaimed "I am proud to be an american"

you were told we must fight evil

you were told we must defeat those who would harm us

you were told these things and more

from the mouths of liars who speak those words of themselves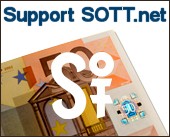 Donate once - or every month! Just click "Subscribe"!
Have a question or comment about the Signs page? Discuss it on the Signs of the Times news forum with the Signs Team.

Some icons appearing on this site were taken from the Crystal Package by Evarldo and other packages by: Yellowicon, Fernando Albuquerque, Tabtab, Mischa McLachlan, and Rhandros Dembicki.

Remember, we need your help to collect information on what is going on in your part of the world!
Send your article suggestions to:

---
Fair Use Policy
Contact Webmaster at signs-of-the-times.org
Cassiopaean materials Copyright ©1994-2014 Arkadiusz Jadczyk and Laura Knight-Jadczyk. All rights reserved. "Cassiopaea, Cassiopaean, Cassiopaeans," is a registered trademark of Arkadiusz Jadczyk and Laura Knight-Jadczyk.
Letters addressed to Cassiopaea, Quantum Future School, Ark or Laura, become the property of Arkadiusz Jadczyk and Laura Knight-Jadczyk
Republication and re-dissemination of our copyrighted material in any manner is expressly prohibited without prior written consent.

Signs Editorials By Author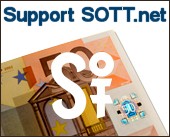 ---
Donate once - or every month!
Just click "Subscribe"!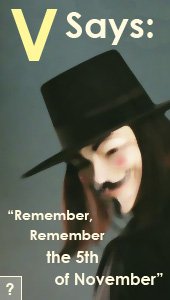 by a QFS member
Seen by over 1 BILLION people!
Books by Signs of the Times
Books by Red Pill Press