Printer Friendly Version
New Article! Co-opting the 9/11 Truth Movement
New Article! The Canary in The Mine
Pentagon Strike Flash Presentation by a QFS member
---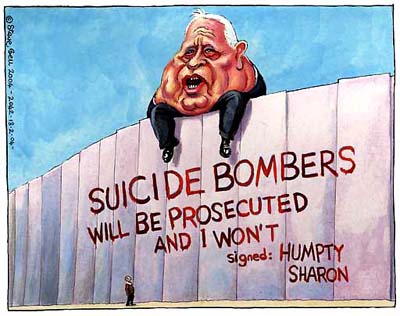 Sylvia Rafael, a legendary Mossad hit woman convicted of mistakenly assassinating a Moroccan waiter in Norway 31 years ago, is to be buried secretly in Israel according to her last wishes.
Rafael, 67, died over the weekend in her native South Africa, reportedly from leukemia.
"It is a pity there are not more like her," said Shmuel Goren, a former deputy head of the Mossad.
"I don't usually speak about the Mossad to the media, but I will say that I'm really sorry she passed away," he told The Jerusalem Post.
Little was known of her exploits beyond her part in one of the Mossad's greatest fiascos. In July 1973, Rafael joined a hastily assembled team of agents to track down a man they believed to be Ali Hassan Salameh, the Black September's operation chief in Europe.
It was a time of wholesale vengeance for the Mossad, ordered by then prime minister Golda Meir, against the Palestinians responsible for the massacre of Israel's 11 Olympians at Munich in 1972.
In the lonely Norwegian village of Lillehammer, the team gunned down a Moroccan waiter called Ahmed Bouchiki in front of his pregnant wife instead of Salameh.
Rafael and five other Mossad operatives were captured and tried in what turned out to be the most damaging exposure for the spy agency abroad.
Rafael, who was using a forged Canadian passport, eventually married her Norwegian lawyer. She was sentenced to five years for second-degree murder. But under heavy Israeli diplomatic pressure, the Norwegians released her after just 11 months from her "deluxe" two-room prison cell for supposed health reasons and she was deported back to Israel.
She was eventually allowed to return to Norway in 1978 to live with her husband, but she was kept under heavy protection from Palestinian terrorists who vowed to kill her.
Rafael eventually quit Norway a decade later after attempts on her life and moved with her husband to Pretoria, South Africa.
In September 1985, PLO's Force 17 killed three innocent Israeli tourists in cold blood on a yacht moored at Larnaca, Cyprus. The Palestinians claimed they were Mossad agents including Rafael.
According to media reports, Rafael had come to Israel in the mid1960's as a volunteer on kibbutz Ramat Hakovesh. She was recruited into the Mossad and revealed later she had participated in many pursuits after terrorists.
"One day, when true peace comes, they will write books about her, make movies of her life and name streets after her," Eitan Haber, a veteran defense correspondent of that era wrote in Yediot Ahronot.
By Khalid Amayreh in al-Khalil
Monday 14 February 2005, 16:31 Makka Time, 13:31 GMT
Witnesses say the 13 year-old-boy was killed in cold blood
Israeli occupation soldiers have shot and killed a Palestinian boy in downtown Hebron, alleging that he tried to attack soldiers with a sharp object.
However, Palestinian witnesses dispute the claim, testifying that soldiers stationed outside al-Ibrahimi Mosque in Hebron's Old Quarter murdered 13-year-old Muhammad Ayyad Daana in cold blood.
"The soldiers were shouting at the boy, and then shot him in the leg, however as he fell down and was shivering with pain, another soldier shot him in the chest, finishing him off.
"It was cold-blooded murder," said Hilmi Jaabari, a witness.
Incorrect reports
He dismissed earlier media reports and Israeli accounts of the incident that Daana tried to attack soldiers with a knife as "pure fabrication."
The Israeli army Arabic correspondent Eitan Arusi said the
"I saw no knife, in fact, the boy never got that close to the soldiers. So how could he ever pose a real threat to them?"
Through the years, Israeli occupation soldiers have killed numerous Palestinian civilians, claiming the victims had tried to stab soldiers.
However, most of these claims were never independently verified and no investigations were undertaken.
Al-Ibrahimi Mosque massacre
The latest killing comes ten days before the 11th anniversary of al-Ibrahimi Mosque massacre in Hebron (al-Khalil).
On 25 February, 1994, an American Jewish immigrant, Baruch Goldstein, attacked prayer halls at al-Ibrahimi Mosque in the compound, using a machine gun, killing at least 29 worshippers as they prostrated during the early morning prayers.
Dozens of other worshippers were also wounded in the massacre which observers of the Palestinian-Israeli conflict agree precipitated the phenomenon of human bombings.
Goldstein was killed by the survivors.
The bulk of the Israeli right, including the Talmudic messianic settler movement known as Gush Emunim, embraced Goldstein, arguing that he did the right thing in light of the Torah and Talmud.
Killer rewarded
One rabbi, Dov Lior, in fact elevated Goldstein to the rank of Saints.
Goldstein was buried in Kiryat Arba'a and his tomb eventually became a pilgrimage site serving as an attraction for Jewish extremists from around the world.
Hebron is home to more than 170,000 Palestinians and nearly 400 Jewish extremists who have been heavily armed with automatic weapons and who advocate the extermination, enslavement or expulsion of non-Jews in Israel and the occupied territories.
Monday 14 February 2005, 17:19 Makka Time, 14:19 GMT
An Israeli has been recommended for administrative detention - a first for a citizen of Israel - after death threats against Israeli Prime Minister Ariel Sharon, his cabinet ministers and their families.
Public Security Minister Gideon Ezra said he would recommend administrative detention for Itamar Ben-Gvir, an extremist Jew who has been referred to as a "pro-Kach movement leader", according to an Israeli newspaper.
The "pro-Kach" leader had announced on Israel radio that right or hardline groups will hound Sharon and his ministers to let them know they are engaged in acts of "betrayal", a word used in the past by extremist Jews as a code for treason punishable by death, the Haaretz daily said.
The minister was quoted as saying: "In this matter, after examining all the material, I intend to recommend administrative detention for this man."
Dangerous people
"There are dangerous people out there who need to be arrested today," Ezra told the Jerusalem Post on Monday.
Kach - in Hebrew meaning "Only Thus", better known as the Jewish Defence League (JDL) - was founded by an American-born Jew, Rabbi Meir Kahane.
The stated goal of the group and its off-shoot Kahane Chai, meaning Kahane lives, is to restore what they call the biblical state of Israel.
Both organisations were declared terrorist organisations by the Israeli cabinet in March 1994.
This followed the group's statements in support of Baruch Goldstein, another American Jewish immigrant, who was responsible for the Ibrahimi Mosque massacre.
Goldstein, who mowed down 29 worshippers while in prostration during the morning prayers in the mosque, was a member of the Kach movement.
Incitement
The JDL or Kach movement was banned for incitement against Arabs and has claimed responsibility for numerous attacks against Palestinians, both Muslim and Christian.
Referring to the pro-Kach leader Ben-Gvir, Ezra reportedly said: "This person has simply lost all understanding for what is permissible under the law, and what may perhaps be within the limits of the law, but which certainly causes other people to decide to do things against the law."
"We do not have the time [to investigate] and the people whom we have material against which is classified and cannot be brought to court should be placed in administrative detention," the Israeli minister added.
However, public prosecutor Shai Nitzan responded to the recommendation on Monday by saying Israeli justice ministry officials would deal with the death threats through the criminal justice system, rather than through administrative detention.
Detention without trial
Hundreds of Palestinians have been detained and imprisoned for years without trial but the public prosecutor is quoted as saying: "It is a very extreme step" in this case.
Nitzan also said this is the first time an Israeli had been recommended for administrative detention.
However, "we always prefer the criminal route, where the person is brought to trial and can defend themselves, something which is more difficult under administrative detention", he added.
Administrative detention was introduced by the British during the colonial era.
It means detention without trial where the order is usually renewed every six months and people can be imprisoned for an unspecified period.
Israel has used this form of indefinite imprisonment only against Palestinians.
Death threats
Transport Minister Meir Sheetrit and Infrastructure Minister
Benjamin Ben-Eliezer both revealed over the weekend that they had been on the receiving end of death threats.
According to the Yediot Ahronoth daily, Mofaz had also received an anonymous letter sent to his home.
"You are a criminal. You and your family will pay for your crimes.
"We are going to have our revenge by attacking your wife and your children and organise a pulsa denura against you," the letter said.
A pulsa denura is a rabbinic curse intended to lead to the death of the recipient.
JERUSALEM - Israel's Internal Security Minister Gideon Ezra called for right-wing extremists to be detained after more threats were issued by radical opponents of the planned pullout of the Gaza Strip.
"There are dangerous people out there who need to be arrested today," Ezra told the Jerusalem Post.
"The situation we find ourselves in now, in which we invest lots of resources and time in investigating, is not working.
"We do not have the time (to investigate) and the people whom we have material against which is classified and cannot be brought to court should be placed in administrative detention."
Adminstrative detention orders, which allow for suspects to be kept in custody without trial, have previously been used almost exclusively for Palestinian militants.
However a spate of death threats against ministers, including Israeli Prime Minister Ariel Sharon, have led to growing calls for a rethink of how to prevent a repeat of the 1995 assassination of the then premier Yitzhak Rabin.
Lawyers representing various right-wing groups warned in a press conference on Sunday against any attempt to issue detention orders.
"Freedom of speech is being trampled, and all the law-enforcement authorities are employing draconian measures," said the lawyer Naftali Werzberger. [...]
Sharon himself was quoted as telling Sunday's weekly cabinet meeting that the current atmosphere of incitement could not be tolerated.
"This cannot continue!" said the premier during a discussion on the threats to his ministers. [...]
Many Israeli commentators however believe that it is only a matter of time before an attempt on the life of Sharon or one of his ministers is made.
"The next assassin moves stealthily among us day after day, anonymous, silent and dangerous," said Amnon Danker, editor of the Maariv daily.
"He knows that no one will catch him. He waits for the proper moment. Soon. Soon."
On December 9th, Israeli troops invaded the Palestinian town of Anabata and shot dead four Palestinians. Anabata's mayor called the killing a cold blooded murder. Phil Reeves of the Independent wrote another of his excellent articles that debunks the official Israeli line that the Palestinians were killed in an exchange of fire. Before reading the Reeves account, I watched eight half-hour segments of CNN in which the only version was the one in which "Israel says they were killed after firing on Israeli troops." I gave Ted Turner's bastard children eight chances and they lied eight times. Their daddy must be so proud.
Now, if this was a criminal case, which it ought to be, those who cover-up murder would be considered accomplices after the fact. A news organization that sanitizes this kind of thuggish brutality should be held accountable. It is easy enough to prove that CNN has a severely compromised news operation in Atlanta; an organization run by too many of those Yiddish jingoist types who glorify the war crimes of Ariel Sharon.
When the history of the Palestinian people is written, it will have a very extraordinary chapter. Unlike all the other people who have struggled against foreign repression in the last century, the story of the Palestinians has an odd assortment of villains. Every Palestinian child seems to be fully aware that there is a constituency for repression in the United States, dominated by Israel Firsters in smart suits who own and operate mass media outlets, including CNN.
Imagine if you are a Palestinian living under Israeli siege, seeing your people daily pulverized and humiliated by the armed forces of the last remaining belligerent foreign occupation army on the planet. As a Palestinian, you have watched Israeli troops murder and mutilate hundreds of your young. You have watched your people's land being stolen to build exclusive Jewish settlements. Like many of the native people of the Holy Land, for 34 years, you have endured the racist laws that allow for collective punishment, imprisonment without cause, torture, murder and the assassination of your political leaders. You watch the Israelis steal land and lie. Kill innocents and lie. Israel elects a serial war criminal to the highest office and the New York Times actively works to market him to the American people as a 'peacemaker without a partner'. Hail Sulzberger, chief of the Yiddish propagandists.
If you happen to be a Palestinian from Anabata, you ask yourself why the Independent of London had a reporter who can tell the story of the murder of four Palestinians. Yet CNN, a major 'international' network deliberately and repeatedly airs an IDF press release as fact. 'Israel says this...and Israel says that ...'. That is CNN for you. Just a bunch of cheerleaders for repression in the Holy Land.
What would it cost CNN to tell the truth to the American public about the despicable practices of the Israeli occupation army? How come an English paper like the Independent consistently has accounts that prove CNN anchors deliberately feed their audience Israeli propaganda. Even my local paper, The Seattle Times, reported that the Mayor of Anabta said the four were killed "in cold blood". Both the Independent and the Seattle Times also gave the Israeli account. But, unlike CNN, they did not cover up the fact that the people of Anabata say it was murder.
Isaccson and the other Yiddish supremacists who operate the CNN news division for Levine know exactly what to do for their war-criminal blood brothers in Israel. This news outfit brazenly misleads the American public on the Israeli/Palestinian conflict. More than likely, they are prone to be deceptive in reporting other stories. If you cover-up murder, what kind of 'other journalism' could you possibly do? Well, CNN will tell you its 'Real Fast' news. Seriously, that is their new slogan. I have a suggestion for the deviants at CNN. How about "FIRST AND FAST WITH IDF NEWS"? or maybe "Real Fast. Real Fake."? Or "Israel First and FAST. 24/7"? CNN has been struggling with an image problem and losing ground to Murdoch's line-up of bigots. That is how rotten this outfit has become. They can't even compete with the daily KKK rally operated by Rupert Murdoch.
What can you do about it? Well, help us spread the real news about CNN trash and make it real fast. If you see a company advertising on CNN, boycott its products. Don't bother writing CNN, it only encourages the bastards. They don't just make mistakes, they have racist agendas. Let your relatives, your co-workers, your neighbors join the boycott. If you get Time Magazine, cancel the subscription. If it is a Time/Warner product, avoid buying it. And curse Ted Turner for creating this instrument of repression.
Finally, to our readers in the Middle East, a little useful intelligence on CNN. Note how they sometimes have a little balanced news very very late in the evening, when America is asleep. The idea is to appear 'legitimate' to international audiences who know better and then do the propaganda during American prime time, when Europe and Asia are asleep. This technique allows them to claim 'balanced coverage'. By my estimate, there is only one single news organization in the world that has taken such a belligerent attitude against Palestinian aspirations for freedom. FOX, home of the United Bigots of America. CNN is, for all practical purposes, a belligerent in the Middle East. The number of anti-Arab bigots they hire as 'experts' clearly demonstrates that they have a nasty agenda. It is not an American agenda, does not represent American views or American values. Indeed, part of the task of the Yiddish supremacists at CNN is to incite anti-Americanism in the Middle East by giving the illusion that Americans hate Arabs. On the flip side, they actively try to convince Americans that Arabs have mindless hatred for Americans. All for Israel's sake. That is CNN for you. Just another Yiddish supremacist organization actively assisting Sharon to spill the blood of innocent Palestinians.
This week's summit between Israel's prime minister, Ariel Sharon, and the new Palestinian leader, Mahmoud Abbas, evoked the usual hyperbolic outpourings about peace. Caution is advised.
U.S. President George W. Bush's administration, warned by its allies that Palestine's agony is the primary generator of anti-American violence known as terrorism, now believes it can impose a Mideast peace settlement that is favourable to Israel and the U.S.
Late Palestinian leader Yasser Arafat always refused to accept any deal that left Israel with 100% of Jerusalem and large swaths of the West Bank. He insisted on some limited right of return for Palestinian refugees and creation of a viable, independent state on the West Bank and Gaza. Abbas remains mute about these issues.
When Israel and the U.S. rejected Arafat's terms, and Israel kept gobbling up the West Bank's best land and water resources, Arafat winked at attacks against Israeli civilians and Jewish settlers by Palestinian militants.
He believed Israel would only compromise when forced by violence.
Murder suspected
Arafat's convenient death removed a major obstacle to U.S.-Israeli plans. This writer continues to suspect Arafat was murdered by an untraceable nerve or blood toxin. He was being held prisoner by Israel in his Ramallah compound.
Palestinians loved Arafat. So far they are only tolerating Abbas and his allies, who have uncomfortably close links to the U.S. and Israel.
Abbas long urged Palestinians to end violence against Israel. He is right when he says Palestinians cannot oust Israel from the West Bank by armed resistance and must rely on negotiations.
Though guerrilla attacks may force Israel to withdraw from Gaza's packed slums, Israel's hold on the West Bank and Golan Heights is unshakeable. The Israeli-occupied West Bank won't become a second Lebanon.
Sharon demands Abbas crush Palestinian militant groups and end political chaos before Israel will stop settlement building or cease its attacks, and release many of its 8,000 Palestinian prisoners.
New U.S. Secretary of State Condoleezza Rice chimed in, urging Palestinians to end "violence" while only calling on Israel to cease "operations." She sounded as if Palestinians had occupied Israel and not the other way around. The occupation remains a violation of international and U.S. laws.
The West Bank and Gaza are like a giant, open-air prison camp seething with despair and violence, ringed by Israeli security forces. Israeli bulldozers have razed much of the infrastructure of Palestinian society -- government offices, schools, workshops, olive groves, homes.
While Sharon and Abbas talk peace, Israel continues to expand settlements and expropriate Arab land. There are now 450,000 Jewish settlers on the West Bank, 200,000 of them in the illegally enlarged boundaries of Jerusalem.
Sharon's vision of a Palestinian "entity" is three of four separate cantons, or apartheid-style Bantustans, isolated by Jewish-only security roads and checkpoints, all surrounded by a high "security wall."
Jewish settlements may occupy up to 58% of the West Bank. Palestine's air, land, sea and telecommunications contacts with the outside world will be entirely controlled by Israel. This is not peace. It's a penitentiary.
Wretched mini-state
Palestinian militants may give Abbas a brief chance to make peace. Israel ought to rush to help him. Even so, it's very hard to see how Palestinians will give up armed resistance, however futile, in exchange for a wretched mini-state, really a garbage dump for unwanted Arabs.
The basic problem is this: Israel already has what it wants, the most fertile or militarily important parts of the West Bank and Golan, which it continues to colonize at a furious pace. So it's stalling.
Only two things will motivate Israel to relent -- intolerable Palestinian violence or enormous U.S. pressure. So far, neither seems likely. Nor does a genuine, lasting peace, if Palestinians see that nothing will change and Abbas is merely the latest U.S.-imposed overseer in the Arab world.
Then the Palestinian suicide bombers and Israeli death squads will soon resume their deadly cycle of violence.
If only the Bush administration had exerted one-tenth the energy and money it wasted on Iraq toward making a fair, enduring peace between Palestinians and Israelis.
Israeli media sources have reported that weapons experts specialised in upgrading the Israeli army's weaponry have recently advanced the plastic tank shells used against Palestinians taking part in anti-Israeli demonstrations.
The 105 and 120 mm caliber shells were developed by Israel Military Industries in response to a deadly incident last May in the southern Gaza Strip when a tank fired a shell at a crowd of demonstrators, killing 10 Palestinians - most of whom were children.
Other weaponry which the Israeli army would use against Palestinians includes the "Acosti" rifles and 'stink-bombs'.
The weapons are dubbed 'the cry' as they emit an extremely loud sound upon being fired at targets even at a 100-meter distance. The weapons do not cause any long-term harm to targets.
The 'stink bomb' would be fired at Palestinian homes where the odour would not 'clear' for some five years.
Meanwhile, scores of armed Israeli settlers attacked on Friday evening a number of Palestinian civilians at the Almatahen military checkpoint, north of the city of Khan Younis in the Gaza Strip.

Witnesses said that tens of armed Israeli settlers from the illegal settlement of Gush Qatif built on Palestinian-owned lands in Khan Younis, threw stones and empty bottles on Palestinians, passing through the checkpoint under heavy rains.

Raising their guns at the Palestinian vehicles drivers, a number of the armed settlers attempted to force the Palestinian travelers out of the vehicles, while others blocked the road back to northern Gaza Strip for some time in the presence of the Israeli occupation troops.
The Almatahen checkpoint along with the notorious Abu Holi checkpoint, are the main linkages between the southern and northern parts of the Gaza Strip.
JERUSALEM -- The Israeli military plans to put an electronic fence in the northern West Bank after this summer's planned evacuation of four settlements there, an army publication reported.
The electronic fence is to extend across a section of the West Bank between the northern towns of Jenin and Nablus, according to the current edition of the soldiers' weekly, "Bamahane."
Israel plans to dismantle all 21 Jewish settlements in Gaza and the four in the northern West Bank as part of its "disengagement" plan.
The four West Bank settlements to be evacuated - Sa-Nur, Homesh, Ganim and Kadim - are near Jenin, north of the projected path of the fence, and no settlements would remain there.
A string of settlements extends south of the path, around the city of Nablus, and the object of the electronic measures would be to give warnings of infiltrations toward those settlements.
The electronic fence is separate from the barrier Israel is building along the entire West Bank. The barrier dips into the Arab territory at some points, because Israel says it's necessary to keep Palestinian suicide bombers and other attackers out of the country.
Palestinians demand that the work be halted, complaining that it cuts many farmers off from their land and causes other hardships.
A DIPLOMAT who was due to replace an alleged Mossad spy in Canberra was reportedly photographed nude with under-age girls when on a posting to Brazil five years ago.
Israeli newspaper Haaretz said the country's foreign ministry is now holding off sending the new consul to Australia.
Haaretz said Aryeh Sar was investigated after being photographed naked with Brazilian girls, some of whom were minors.
Sar reportedly returned to Israel to face trial.
He was found not guilty of any wrongdoing but was reprimanded for "inappropriate behaviour".
The criminal case in Brazil remains open. News of Sar's alleged misconduct comes a week after Israeli diplomat Amir Lati was apparently ejected from Australia by ASIO for espionage.
It has been speculated Lati was chasing women in sensitive positions in an attempt to gather intelligence for his bosses back in Israel, an accusation he denies.
MANILA - Seven people were killed and at least 100 injured in Valentine's Day bombings by suspected Al-Qaeda-linked Muslim militants that hit Manila and two southern Philippine cities, officials said.
Late Monday night the government placed the country's security forces on full alert fearing further attacks.
Three people were killed on the spot and about 60 injured when a powerful bomb ripped through a bus in the Makati financial district of Manila during the early evening rush hour, Metropolitan Manila police chief Avelino Razon said.
The blast set two nearby buses on fire.
One person was killed and nine were injured when a blast hit a bus depot in the southern city of Davao on Mindanao island at dusk. Earlier Social Welfare Secretary Corazon Soliman said five people had been killed, but Davao officials insisted she misspoke.
Three people were killed and 33 injured when a bomb hit a shopping mall in the southern city of General Santos on Mindanao at about the same time as the Davao bombing, Soliman said over DZBB radio.
The three bombings, which appeared to have been coordinated, were claimed by the Abu Sayyaf, a militant Muslim group operating in the southern Philippines that is listed by the US State Department as a "foreign terrorist organization."
Abu Sayyaf spokesman Abu Solaiman told DZBB radio in an interview that the three bombings were "our Valentine's gift to her (President Gloria Arroyo)". [...]
January 07, 2005
Rigorous Intuition
It's become a routine. Every day I do a search for news of the CIA's agent provocateur, Davao City bomber Michael Meiring. An FBI team whisked Meiring out of a Philippine hospital and back to the US, two legs lighter, after an explosive device prematurely detonated in his hotel room, and - significantly - before he could face awkward questions and pesky charges. (If the name sounds unfamiliar, search this site for earlier posts.)
I'd thought that now the Philippines has formally asked the United States for assistance in returning Meiring, the story might finally break in the US media. But no. Nothing. And to be perfectly honest, I really didn't expect anything else. The Meiring case is a difficult story to tell in America, as it makes no sense within the official paradigm of the "War on Terror."
The most recent American coverage - the only coverage I see - is Houston's KHOU-TV's Dec 2 investigative reports by "Channel 11's News Defenders," which uncovered Meiring's Houston connection.
(Let's note something here: meaningful investigative work in the US mainstream media, such as it exists today, is likely to be relentlessly local. When journalists, working away from the principal media hubs and outlets, incidentally strike a matter of interest to the National Security State, their work is more likely to proceed under the radar, uninterrupted by superiors who also double as assets of the alphabet agencies, and may even find an audience.)
The KHOU-TV report is fascinating, in part for what it doesn't say. For instance, there is no mention of Meiring's links to US intelligence, nor of the FBI team which flew to Mindanao just days after his maiming to spirit him out of the country. Rather, it plays up his connection to the Moro National Liberation Front, a "sometime Muslim rebel army."
This calls to mind how Chief Counsel Robert Blakey steered the House Select Committee on Assassinations towards the Mafia-killed-Kennedy finding, failing to see - and not wanting to see - that organized crime was just one component of the supra-legal association of military-intelligence, criminal and business interests that had worked together for years, and conspired together to murder the President. For instance, Blakey played up Jack Ruby's criminal ties, while Ruby's deep links to the Dallas police, the FBI and the government's protected drug trade were roundly ignored. So to with Meiring: he is regarded in the American report as an associate of Islamic terrorists, while his relationship to US intelligence is unmentionable.
Also fascinating is the telephone encounter with Meiring, who obviously knew "Channel 11's News Defenders" had no idea what they'd gotten themselves into: "If this harms me in any way, you will find my power then, and you'll find out who I am. But I will come for you. You harm me I will not let you off the hook."
By the way, 9/11 activists, here's an example that demands to be vigorously copied: last March, "the citizen-led Mindanao Truth Commission, after almost nine months of conducting investigations, has claimed that the government itself could be the possible leading perpetrator in the bombings all over the island that have led to the death of 95 people and the wounding of 490 others."
"From the data that we have gathered, the State leads the probable suspects … taking account of the statements and affidavits that were issued by government insiders themselves," said Dr. Robinson Montalba, member of the MTC.

The MTC apparently put weight on the testimonies of junior officers of the Armed Forces involved in the ill-fated mutiny at the Oakwood Hotel in Makati City, wherein they claimed that they were ordered by their superiors to lob grenades at mosques in Davao City. The MTC said they found substantial evidence that the AFP indeed ordered a special operation to bomb mosques.

The group led by LTSG Antonio Trillanes IV claimed that the Armed Forces is involved in the selling of firearms and ammunitions to the New Peoples Army, the Abu Sayyaf and the MILF.

They said, too, that former Defense Secretary Angelo Reyes and Intelligence Service of the AFP chief Brig. Gen. Victor Corpus were responsible for the March 4 airport and the April 2 Sasa Wharf bombings with the intention of putting the blame on the MILF, thus effectively tagging it as a terrorist group and pave the way for military financial and logistical aid from the US.

...

The MTC also named the CIA, citing reports that is used Michael Terrence Meiring to fake terror bombings in the Philippines. Meiring, supposedly a treasure hunter, figured in a bombing at a budget hotel here. He suddenly disappeared from the country, aided by agents of the US Federal Bureau of Investigation.

The MTC said Meiring's sudden flight could be taken as an indication of guilt. It further noted that the American could be among persons or groups in possession of bombs of such intensity that can rip concrete buildings and cause massive destruction.
I guess you could say it's like Agatha Christie's Mousetrap. The murderer is the last person you'd expect. But after such a long run, does it really still surprise?
DAVAO CITY -- The citizen-led Mindanao Truth Commission, after almost nine months of conducting investigations, has claimed that the government itself could be the possible leading perpetrator in the bombings all over the island that have led to the death of 95 people and the wounding of 490 others.
The announcement of MTC's initial conclusion on Wednesday came on the eve of the anniversary of the March 4 Davao International Airport bombing. Yet another bombing at Davao's Sasa Wharf happened about a month later.
The MTC, composed of peace advocates, was formed to investigate the twin Davao bombings and those in other parts of Mindanao.
The MTC has identified four other probable suspects in the Mindanao bombings -- the Moro Islamic Liberation Front, the Abu Sayyaf, a so-called "Third Force" and even the United States' Central Intelligence Agency through a mysterious American in Davao who figured in a hotel bombing incident -- but concluded that the state is the more likely culprit.
"From the data that we have gathered, the State leads the probable suspects … taking account of the statements and affidavits that were issued by government insiders themselves," said Dr. Robinson Montalba, member of the MTC.
The MTC apparently put weight on the testimonies of junior officers of the Armed Forces involved in the ill-fated mutiny at the Oakwood Hotel in Makati City, wherein they claimed that they were ordered by their superiors to lob grenades at mosques in Davao City. The MTC said they found substantial evidence that the AFP indeed ordered a special operation to bomb mosques.
The group led by LTSG Antonio Trillanes IV claimed that the Armed Forces is involved in the selling of firearms and ammunitions to the New Peoples Army, the Abu Sayyaf and the MILF.
They said, too, that former Defense Secretary Angelo Reyes and Intelligence Service of the AFP chief Brig. Gen. Victor Corpus were responsible for the March 4 airport and the April 2 Sasa Wharf bombings with the intention of putting the blame on the MILF, thus effectively tagging it as a terrorist group and pave the way for military financial and logistical aid from the US.
The MTC also noted that the state could not fully account for the hasty and rushed cleanup of the crime scene early morning of March 5, 2003 in the case of the airport bombing. The group noted that it was a clear violation of investigation procedures that could have led to the identity of the perpetrators.
The MTC said they included the MILF as a suspect because of the authorities' pronouncements that the secessionist group was responsible for the airport bombing. But the MTC's "Executive Summary Progress Report" noted that that tagging MILF as a suspect in the Davao bombings was not based on or supported by solid legal evidence. It cited the dismissal of the case against Terso and Undongan Sudang, suspects in the airport bombing, for lack of evidence.
The MTC also found that the claim that a Special Urban Terrorist Action Group (SUTAG), a supposed arm of the Al-Qaeda terrorist network, of the MILF was behind the Davao bombings is yet to be proven or substantiated with tangible legal evidence.
The Abu Sayyaf, on the other hand, was cited as probably suspect because it admitted responsibility on the airport bombing. But the MTC noted the charge remains "hazy" as the government itself has sweepingly rejected Abu Sayyaf's admission that it was responsible for the airport bombing.
The so-called "Third Force" was cited on account of the affidavit of Abdullah "Lacs" Dalidig, chair of the Muslim Multisectoral Movement for Peace and Development, who admitted quoting President Gloria Macapagal-Arroyo expressing her fears of the said Third Force.
The MTC also named the CIA, citing reports that is used Michael Terrence Meiring to fake terror bombings in the Philippines. Meiring, supposedly a treasure hunter, figured in a bombing at a budget hotel here. He suddenly disappeared from the country, aided by agents of the US Federal Bureau of Investigation.
The MTC said Meiring's sudden flight could be taken as an indication of guilt. It further noted that the American could be among persons or groups in possession of bombs of such intensity that can rip concrete buildings and cause massive destruction.
"As long as no further investigation is conducted with Kumander Robot (of the Abu Sayyaf) and Michael Meiring, the State is the perpetrator of crimes against the people," said Montalba. He added that following up on the investigation could probably lead into something, but that it is up to the government to pursue it as it is the state who has the capacity.
BEIRUT - Lebanon's former prime minister Rafiq Hariri, a political veteran who resigned four months ago after falling out with Syria, was killed in a massive bomb blast in central Beirut.
Another nine people were killed and about 100 wounded when the explosion ripped through Hariri's motorcade, leaving a trail of carnage and devastation in a busy seafront area in scenes reminiscent of the Lebanese civil war.
More than 350 kilograms (770 pounds) of explosives were used, according to an estimate on state-run Tele Liban.
Media reports said the blast was caused by a car bomb and that the dead included bodyguards of the 60-year-old Hariri, a self-made billionaire and key figure on the Lebanese political scene who was five times prime minister.
No-one has yet claimed responsibility for the blast, which plunged Lebanon into grief and despair and raised fears of a resurgence of sectarian strife 15 years after the end of the civil war. [...]
The explosion brought down concrete walls and gouged a crater several metres into the road, leaving a dozen flaming vehicles and debris scattered over a wide area.
"Hariri is dead, Lebanon will not survive. It's going to break apart into sectarian enclaves. He alone could guarantee national unity," wailed one distraught elderly man.
The attack was condemned from the White House to the Gaza Strip, while Lebanon's former colonial power France called for an international inquiry. [...]
Lebanon is due to hold elections in the spring, and the explosion took place as the country and Syria are under intense pressure, particularly from the United States, over the dominant role of Damascus.
UN Security Council Resolution 1559 adopted last September calls for a halt to foreign interference in Lebanon and a withdrawal of foreign troops -- a direct message to Syria which has about 14,000 troops on Lebanese soil. [...]
DHAKA - Three bombs exploded outside a social centre in the Bangladeshi capital Dhaka where students were celebrating Valentine's day, police said.
Around five people suffered minor injuries and three further bombs had to be defused by police, officer-in-charge Mahbubul Rahman of Dhaka Police told AFP.
"Three bombs exploded but they were very small bombs and although they made a lot of noise and caused quite a bit of chaos there were no serious injuries," Rahman said.
The explosions took place outside the Teacher Students Centre in the University area where a cultural evening to mark Valentine's day was taking place, he added.
Earlier, thousands of police and paramilitary forces were mobilized across the country as opposition parties protested a deadly grenade attack last month and the coalition government rallied supporters.
The opposition Awami League enforced the first day of a 36-hour shutdown strike to protest the attack on a party rally which killed five people, including a former finance minister.
The strike coincided with a previously arranged programme of rallies by the four parties of the Islamist-allied coalition government led by Prime Minister Khaleda Zia's Bangladesh Nationalist Party.
The rallies called by the coalition government were being held to protest the opposition's strikes and a series of unexplained attacks and bomb blasts in the country over the past year, officials said.
Targets have included religious shrines, cinema halls, and opposition political rallies. [...]
PARIS : A powerful explosion of unknown origin wrecked a large theatre off the Champs Elysees avenue in central Paris on Sunday, injuring seven people, police said.
The force of the blast completely destroyed the first two floors of the Empire theatre, scattering debris into the street and blowing out the windows of adjacent buildings.
The seven casualties were mostly hurt by flying glass.
Around 100 firefighters and 32 fire-engines were at the scene, which a policeman described as "a very spectacular sight."
A witness who was staying in the building across from the theatre said there were two explosions at 6:35 am. "The first explosion was very strong, followed two or three minutes later by a second blast, much less strong," said Francois Girard. "It's scary. You immediately think of a gas explosion or a bomb."
The blast did not start a fire but firefighters with sniffer dogs were searching the rubble of the theatre and buildings in the immediate vicinity to verify whether there were any victims, a spokesman for the fire services said.
Investigators have no idea yet what caused the explosion, police said.
On Saturday night the 1,200-seat theatre had hosted a private sale of clothes which finished around 1.00 am, police said.
In recent years, it has also regularly been used as a venue for filming popular television programmes as well as fashion shows.
MADRID, Spain (AP) -- Firefighters struggled for nearly 24 hours before finally controlling Madrid's worst blaze in recent memory, which reduced one of the city's tallest office buildings to a blackened hulk of twisted wreckage.
Thick smoke and temperatures that soared as high as 1,472 degrees Fahrenheit prevented firefighters from entering the 32-story Windsor building until late Sunday. The fire, which left seven people slightly injured, broke out Saturday just before midnight.
The office tower was heavily damaged but did not collapse, as had been feared. However, officials said it was unstable and closed the area around the building.
"What worries us now is its structural state because of the high temperatures it was subjected to,'' said Merardo Tudelo, director of the Madrid Municipal Firefighters.
Mayor Alberto Ruiz-Gallardon said "the situation is still critical.''
Emergency officials planned to keep the area in the Spanish capital's banking and business district cordoned off at least through Monday.
Gallardon ordered nearby businesses to remain closed for the next few days. Service on three subway lines running under or near the building would also be curtailed, he said.
"This is the biggest fire ... this city has ever had,'' Gallardon said.
BEIJING - At least 25 miners were killed and 194 others trapped underground after a coalmine gas explosion Monday in northeast China, state media reported.
Nineteen miners were also injured in the blast in Fuxin city, Liaoning province, the Xinhua news agency said, citing the Liaoning Coalmine Safety Supervision Bureau.
Mining accidents and fatalities are an almost daily occurrence in China.
China's coal industry, the most dangerous in the world, saw more than 6,000 workers die in mining accidents in 2004, state media reported last month.
The annual death toll decreased by a little over six percent to 6,027 compared to 2003, Xinhua had reported.
China recorded a total of 3,639 fatal coal mining accidents last year, a decrease of 16 percent year-on-year. [...]
Romance is in the air today across the land. But in Washington, the buzz continues about "The Kiss." No, not Gustav Klimt's famous painting. It's the big fat one an exuberant President Bush planted on Sen. Joseph I. Lieberman's right cheek as he waded through the Capitol crowd after the State of the Union a couple of weeks ago.
The Connecticut Democrat said he didn't mind it and thought Bush was thanking him for his support of the administration's foreign policy. Or maybe it was for Lieberman's not dismissing outright Bush's Social Security proposal.
Or maybe it was something else. There's been K Street chatter, our colleague Jeffrey H. Birnbaum tells us, that Lieberman could be on an administration list to replace Defense Secretary Donald H. Rumsfeld in the next year or so.
That would be convenient for Lieberman, whose term is up in 2006, and could give Connecticut Gov. M. Jodi Rell (R) an opportunity to appoint a Republican to the seat for at least a few months before the election, inching the GOP closer to a filibuster-proof Senate.
Or maybe it's just love?
BAGHDAD (AP) - Gunmen assassinated an Iraqi general and two companions in a Shiite neighbourhood of Baghdad on Sunday. On the military front, three U.S. soldiers were killed when their vehicle rolled into a canal, the military said. The men from Task Force Danger were on a combat patrol near the town of Balad, 80 kilometres north of Baghdad, the U.S. command said in a statement.
In violence in the north, insurgents attacked a U.S. convoy and a government building near the city of Mosul, leaving at least four people dead, hospital workers said. Two Iraqi National Guard troops were also killed while trying to defuse a roadside bomb.
U.S. hopes for a larger NATO role in Iraq suffered a setback when German Foreign Minister Joschka Fischer on Sunday rejected calls for the alliance to protect UN operations there. UN Secretary General Kofi Annan also ruled out a UN security role.
The United Iraqi Alliance, a Shiite dominated list of candidates backed by Muslim clergy, won the most votes in the Jan. 30 balloting for a 275-member National Assembly, officials said Sunday. A Kurdish alliance was second; U.S.-backed interim Prime Minister Ayad Allawi's list was third.
The vote was the first free election in Iraq in over 50 years and the first since Saddam Hussein was ousted from power after the U.S.-led invasion.
Sunni Arab extremists, fearing a loss of their privileged position, have accused the Americans of manipulating the election to install Shiites and Kurds in power. Sunni Arabs, an estimated 20 per cent of the population, form the heart of the insurgency, and many of them boycotted the election.
In the Baghdad assassination on Sunday, the gunmen struck as Brig.-Gen. Jadaan Farhan and his companions were travelling through Baghdad's Kazimiyah district, an Iraqi police officer said on condition of anonymity.
A claim of responsibility for the attack in the name of al-Qaida quickly surfaced on a website that often posts statements by Islamic militants. The claim described the officer as a senior commander in the Iraqi National Guard and the guard commander at Taji camp, an American facility about 25 kilometres north of Baghdad.
There was no way to verify the claim's authenticity.
In the battle just north of Mosul, insurgents fired on the convoy in Al-Qahira district, leaving at least four people dead and two wounded, doctors at the Al-Jumhuri Teaching Hospital said.
Insurgents also fired a rocket at the governor's building in Mosul, killing one woman and one man, as well as injuring four others, officials at the hospital said. Two Iraqi National Guard troops were killed on Mosul's airport road while trying to diffuse a roadside bomb, police said.
NATO's role in Iraq has been limited to a small training mission in Baghdad and logistics support to a Polish-led force serving with the U.S. coalition. Iraq war opponents led by France and Germany have prevented the alliance developing a wider role, and have refused to send their own troops, even on the training mission.
Fischer, Germany's foreign minister, said his country would not veto a NATO decision to do more if it was backed by the other 25 allies. But he insisted "we will not be sending soldiers to Iraq."
Fischer emphasized German efforts to help Iraq in other ways - through military and police training outside the country, economic aid and debt relief.
ARBIL, Iraq, - The main victors in the Iraq elections appear to be a slate of Shia politicians inspired by Grand Ayatollah Ali Sistani, and led by Sayyed Abdel Aziz al-Hakim, head of the Supreme Council for Islamic Revolution in Iraq. That makes Hakim a key man, whatever shape the government takes.
The former head of his organisation's military wing, the Badr Brigades, al-Hakim lived almost two decades in exile in Iran before returning to Iraq after the fall of Saddam Hussein. For many years his organisation received the bulk of its funding from the Iranian government, and as the election neared he spoke often of resuming Iraq's relations with its eastern neighbour.
"Iran has helped the whole Iraqi nation for two decades," Hakim told United Press International Jan. 27. "We believe that with regard to the historical, cultural, religious and political commonalities that exist between the two nations, the relations between Iran and Iraq will be based on friendship, mutual respect and non-interference in each other's affairs."
The Supreme Council for Revolution in Iraq rejects clerical rule as practised in Iran, but Hakim has often called Islam the "source of legislation".
"We will have neither a totally Islamic state nor a completely secular one, but something in between," he said.
The final election results announced late Sunday denied the Shia ticket a clear majority. About 48 percent of votes went to the Shia slate, meaning that al-Hakim would have to make a coalition with either the Kurds -- placed second with 26 percent -- or U..S.-imposed interim prime minister Iyyad Allawi placed third with 14 percent.
Al-Hakim has indicated a preference for a coalition with the Kurds, who demand autonomy in the North, with oil-rich Kirkuk as their capital.
Shaun Da'oud, a Kurdish newspaper editor in Kirkuk, believes that Shia disgust at Allawi's reversal of de-Ba'athification programmes undertaken early in the occupation have pushed the Shia towards acceptance of federalism and Kurdish autonomy. Allawi is himself a former Ba'athist.
"A coalition between the Shia and Kurd is good," he argues, "because we don't bump up against each other. The Shia are in the south and the Kurds in the north. The Sunni are between us, so we will never fight."
But some are looking at other alternatives. Earlier this week, Allawi traveled to Northern Iraq to meet Kurdish leader Masoud Barzani. The two held a joint press conference where they denounced the formation of any government ruled by a single sect.
Some observers see this an attempt at a coalition that would keep Allawi in power in Baghdad with the support of Kurds and Sunni parties that boycotted the election.
"The main goal of the Sunni is to avoid a government supported by Iran," says Majid al-Samarai, columnist for Baghdad's ez-Zamman newspaper and a television personality under Saddam's regime. He believes that keeping Allawi in power will be the most stable solution for Iraq -- even if it is not the most popular.
"There is some kind of agreement inside the current government that there should be a moderate solution," he said. "There will be a secular government. It will try to be respected by all Iraqis and to avoid conflict with America."
Majid al-Samarai, like most Sunnis in Iraq, sees the main purpose of the next Iraqi government as getting the 150,000 U.S. troops out of the country.
"The resistance will stay in Iraq," he predicts. "The resistance to occupation is alive, but if the government puts a plan for the U.S. to leave Iraq -- and this is one of the future government projects -- by this, the curve of violence will go down. Sunni people in general do not accept that the occupier is here. There must a work plan for their leaving."
In this, al-Samarai and others close to the Sunni resistance have something in common with the Shia slate of Abdel Aziz al-Hakim, who also made a phased withdrawal of U.S. soldiers from Iraq a key part of his group's platform.
"No dignified person is willing to see foreign troops in their country," al-Hakim said, "and the Iraqi people are no exception. We hope, upon the formation, at the earliest, of strong and efficient military, police and security organisations (forces), that foreign troops leave the country."
MUNICH, Germany: Like warriors throughout the ages, Donald Rumsfeld says he wants the highest technologies available, the lowest costs to life and treasure possible and the surest means conceivable of ensuring the acquiescence of adversaries.
But at the annual Munich security conference this weekend, the controversial US defense secretary mounted a passionate argument for his conviction that the Internet and other modern means of communication have magnified the value of the most powerful weapon of all: information.
"Bloggers and hackers and chat rooms!" Rumsfeld exclaimed Saturday during a question-and-answer session with defense and security officials and experts from around the world. "E-mails and cell phones with global reach!"
"It alters how you have to behave... it adds a level of complexity" to warfare in the 21st century.
Discussion at the gathering focused on the future of transatlantic security institutions -- with NATO chief among them -- and was saturated with academic notions about how, and whether, the United States and Europe still needed to be close security partners in a post-Cold War world.
Rumsfeld delivered a set-piece speech calling on both sides of the Atlantic to put their divisions over the Iraq war behind them -- he even joked that it was the "old Rumsfeld" who had made the contentious remark about "old Europe" here two years ago.
But it was only at the end of his impromptu responses to questions about US views on the fate of the North Atlantic Treaty Organization (NATO) and the nature and purpose of global security in general that Rumsfeld launched with obvious enthusiasm into his pet theme: military transformation for warfare in a high-tech world.
"We have to recognize that this global war on terror is the first war in history that's being conducted in a world dominated by a particular set of new realities," Rumsfeld said, also listing 24-hour cable television news networks and a US Congress "that's nearly always in session" as factors that fundamentally alter global security concerns.
"It's more a matter of culture and attitude than it is of technologies and platforms," Rumsfeld said.
The United States has "an executive branch of government that really is still organized for the industrial age, not the information age. We have an enemy, these terrorists, that don't have democracies ... and are able to turn on a dime.
"They also lie. They're able to lie -- and a lie travels across the globe in seconds, and of course the truth is still putting on its shoes," he said, loosely quoting the wartime British prime minister, Winston Churchill.
"So there's two or three news cycles where the lie lives, and dominates... it's the world we're in."
Rumsfeld's critics -- and they are many, even within his Republican Party in the United States -- charge that he is arrogant, needlessly provocative, secretive, excessively bellicose, ignorant and fundamentally wrong in his approach to upholding the security of the United States.
Rumsfeld made clear in Munich however that whether he was revered or reviled he would stick to his guns.
"It is a heck of a lot easier to sit outside and critique... than it is to do it," he said, adding that popular use of modern communication technologies made it imperative to change the way military forces approached the entire security equation.
Western military forces have for centuries been, and remain, configured for fighting massive conventional armies.
"And that is not what we're doing" any more, he said. The main security challenge of the modern era was "to take these large institutions and turn them to fit this new century."
William Bowles – February 10, 2005
Washington, DC, Feb. 8 (UPI) — If the serial decapitator Abu Musab al-Zarqawi did not exist, then the Bush administration, the Atlantic Alliance and the rest of the civilized world might have to invent him.

- 'Walker's World: Why Rice should thank Zarqawi' By Martin Walker
I have written about the mythological Abu Musab al-Zarqawi several times before as have other writers. The question we need to ask is why does the state and hence its servant, the corporate media have need of such a 'person'? Walker's article opened with the quote above, a very revealing statement but one that I made here some time last year but for very different reasons. Walker goes on:
This poisonous Jordanian terrorist has done the world a service. Almost at a stroke he has eased away the accumulated grievances between Washington and Paris, between America and Europe, by couching the struggle in Iraq in terms that force even the French onto the side of President Bush.
Walker bases his assertion on the following quote by the alleged Zarqawi
"We are at war with democracy," Zarqawi declared, in an announcement that coincided with the Iraqi elections on Jan. 30. "Democracy is an evil principle."
How convenient of 'Zarqawi' who, in common with 'Osama bin Laden' manages to say just the 'right' thing at just the 'right' time. Walker goes on to say:
Zarqawi's timing was perfect. His fighting words came just in time to guarantee Condi Rice a splendid hearing in Paris; just in time to help Tony Blair explain to the House of Commons why Britain and the United States could now start to think in terms of reducing their troop numbers; just in time to help sweeten the double cease-fire announcement from Israeli and Palestinian leaders in Sharm el-Sheikh.
Odd coming from a 'news'-paper owned by the Reverend Sun Myung Moon of Unification Church fame. The good reverend, convicted tax fraudster (18 months in a federal slammer), friend of the former dictator of South Korea, Park and buddy of Richard Nixon, Jerry Falwell, Tim LaHaye and George W. Bush. The Unification Church also owns a major news syndication network UPI and has been a long time backer of the World Anti-Communist League that has ties to former Latin American death squads, WWII Nazis still wanted for war crimes. WACL also supported the Nicaraguan contras and the Apartheid created and supported Mozambique RENAMO terrorist organisation. (see here)
Walker's (UPI) piece ends with the following:
So once again, thanks to Zarqawi, who now takes a humble place at the feet of Adolf Hitler and Josef Stalin as other ogres who helped unite the West, and remind the quarrelsome European and American democrats just what it is that unites them.

And in fact, 'Zarwawi's press release' formed a substantial basis for Condi Rice's propaganda offensive when she visited Europe after being crowned US secretary of state and how convenient it was too that Zarqawi should have made his statement when he did, just before the Iraq 'elections'.

The unquestioning acceptance by the Western media of Zarqawi's existence is all the more amazing when you consider that before Colin Powell's embarrassing speech at the UN that sought to justify the invasion of Iraq with an outrageous litany of lies and fabrications, nobody had heard of the man, who is now, we are told "Osama's right-hand man" or sometimes as his "disciple". A man who was widely reported as having been killed when the US bombed his 'poison factory' in Northern Iraq in 2003. The 'factory', yet another fabrication of Western propaganda, most likely the CIA, figured highly in Powell's UN speech.
The BBC: 'Ace'? propagandist for the Imperium
One would think that with such an obvious coincidence eyebrows would be raised, or at the very least, questions asked about the timing and the content. A search of the BBC's Website revealed 299 articles that mentioned Abu Musab al-Zarqawi. Searching through them we find not a single article that raises any questions about his existence or the timing of statements allegedly made by him. Every article accepts without question the utterances of the US goverment
One article dated 24 January 2005 tells us:
Zarqawi – who tops Iraq's most wanted list – has apparently declared war on Iraq's election.
In another 'news' piece dated 23 January 2005 the BBC tells us:
Zarqawi has claimed responsibility for many bombings and beheadings in Iraq.

Correspondents say the voice on the latest recording sounded similar to that on other messages attributed to the fugitive, whose group is linked to al-Qaeda.
But we are not told who the attribution belongs to, and who, exactly linked 'Zarqawi's group to al-Qaeda'? The only source is not surprisingly the CIA but the BBC neglects to mention this fact, nor the wealth of background material on the role of the CIA in fabricating evidence about Zarqawi. We are asked to take these statements as fact.
Every single article by the BBC on 'Zarqawi' has in fact only one source, the US (or its puppet, the Allawi regime). Typically, the BBC, along with other corporate/state-run media outlets always frame their stories in the following manner:
Yet despite offering a $25m reward for information leading to his capture or death, he remains at large and is thought to have stepped up attacks ahead of elections scheduled to take place in three weeks time. - 'US hails arrest of Iraq militant', BBC 8 January 2005 [my emph.]
Thought by whom? We are not told. In its coverage of the destruction of Fallujah, the BBC uncritically relays US propaganda via 'embedded?' journalist Nick Childs when he tells us
Insurgent casualties he [US general Metz] described as significant but acknowledged that many of the leaders – including Abu Musab al-Zarqawi – had probably fled.
Who is Metz acknowledging? A question by Childs? The BBC's reportage is relentless and consistent in the tried and trusted propaganda method of repeating a statement over and over again until it becomes accepted as a statement of fact. Hence we read in a story dated 8 November 2004
The message, signed "al-Qaeda in Iraq", was posted on a website known for publishing messages from Islamic militant groups.
No attempt is made to ascertain whether the Website is a genuine source, again we are asked to take it on faith. And in fact, in another piece the BBC accepts that there is no way of substantiating who actually releases these statements. But in the overall scheme of things, this is a piddling detail. What counts is the impression created of a global conspiracy led by a former small-time crook from Jordan who became a paid asset of the CIA in Afghanistan in the 1980s.
In story after story, the existence of 'Zarqawi' is not questioned, nor his alleged role in Iraq. Instead the BBC, faithful puppet that it is of the US/UK propaganda machine regurgitates the same story:
Zarqawi aide 'dies in air strike'

A close associate of Jordanian militant Abu Musab al-Zarqawi has been killed in a US air strike on the Iraqi city of Falluja, the US military has said.

Planes attacked what was believed to be safe house used by Zarqawi in a "precision strike" at 0300 (midnight GMT) on Tuesday, the statement said. BBC, 26 October 2004 [my emph. WB]
The repetitious use of the words 'believed' and the unquestioning use of US disinformation as its sole source for the almost three hundred stories that mention Zarqawi, should surely test the credulity of the BBC and at the very least, the reader should demand to know why there is not a single story that raises the issue of whether these stories should be presented as news and why is there no alternative presented given that every last BBC story is based on hearsay or US government sources.
A story dated 18 October 2004, and revealingly entitled "Zarqawi and Bin Laden: Brothers in arms?" is the closest we get to any kind of question concerning Zarqawi and his alleged relationship to al-Qaeda and Osama bin Laden
It [referring to another of the alleged Zarqawi Website statements] begins with a personal pledge of allegiance from Zarqawi and his fighters to Osama Bin Laden. But what is the evidence for his relationship with al-Qaeda – and for his status as the mastermind of the Iraq insurgency?
The statement has not been authenticated and verifying the author of web postings is almost impossible.
As I have reported here before, ascertaining who owns the Website takes only a few minutes, so at the very least, the BBC could tell is where the story originates from, if not who the actual author is
The same article goes on to say
But even the suggestion of some kind of alliance marks another twist in the much disputed tale of the relationship between Zarqawi and Bin Laden.
What relationship and who asserts that the two actually have a relationship? Read on…
Few have doubted that there have been contacts, but the generally accepted view so far has been that Zarqawi had constructed his own parallel network which may have in some ways been in competition with that of Bin Laden's al-Qaeda. [my emph. WB]
"Few have doubted"? "Generally accepted view"? By whom? We are not told. It's all grist for the BBC's propaganda mill and even though the same article is forced to accept that there is not a single shred of evidence to support either a relationship between Zarqawi and al-Qaeda or even of the existence of a "global jihadist movement", this doesn't stop the BBC from telling us
Some had even begun to suggest that with Osama Bin Laden now strangely absent from the scene for a prolonged period, Zarqawi could become the new figurehead of the global jihadist movement. [my emph. WB]
Or that
Since the start of the Iraq insurgency, Zarqawi has steadily risen to prominence as the symbol of the Iraq insurgency in the same way Osama Bin Laden has been the symbol of the global Islamist insurgency. [my emph. WB]

Failing to add 'with the able assistance of the BBC' and other corporate/state media outlets. Note also the use of the phrase "global Islamist insurgency", yet another fallacy, for there is not a single shred of evidence to support the existence of a "global Islamist insurgency".
And in a bizarre reversal of roles, the same BBC article says
It is not just a question of others perhaps exaggerating his role. Zarqawi himself has proved adept at playing the media. [my emph. WB]
Again assuming that the man exists, just who is playing whom here? Zarqawi only 'plays the media' because the media plays the role of propagandist for the US/UK. Take the following, also from the same article
Recent evidence also points to the possibility that the Baathist former regime loyalists may still be playing a more active role than has recently been assumed even if that is in co-operation with Zarqawi. [my emph. WB]
What evidence? You'll search the BBC in vain for a single corroborating article that contains a single piece of evidence that proves a connection between Zarqawi and former Ba'athists or even that 'former Ba'athists' are involved. Once more we are forced to accept the BBC's utterances on faith. The BBC's real mission is revealed by the following
The US and Iraqi interim government will be hoping that recent signs in Falluja that residents have become increasingly angry at the way the presence of foreign fighters has made them a target may be just the beginning of a falling away of support for Zarqawi and others. [my emph. WB]
For contained in this statement are two crucial pieces of propaganda: one, that Fallujah was occupied by "foreign fighters", and two, that their alleged presence made the residents "angry". And where is the evidence of the 'recent signs' that the BBC refers to? Not in the article or anywhere else on the BBC Website either. It's yet another 'throwaway' line that makes the mosaic of propaganda.
Perhaps the most outrageous piece of BBC propaganda is to be found in article entitled "Who's who in al-Qaeda" where we find a 'profile' of Zarqawi that informs us in part, that
Abu Musab al-Zarqawi, a Jordanian also known as Ahmed al-Khalayleh, has been accused of spearheading al-Qaeda's campaign against the US occupation in Iraq.

In February 2004, the US military released a letter it claimed to have intercepted in which Zarqawi apparently asks al-Qaeda to help ignite a sectarian conflict in Iraq.

His name has been linked to the deadly suicide bombings targeting Iraqi Shias and security services. He is also suspected of direct involvement in the kidnappings and execution of foreign workers in Iraq.

A $25m bounty has been placed on his head – although some experts believe that much terrorist activity in Iraq – while inspired by him – may now take place independently of him. His capture, they therefore argue, is unlikely to stop the violence.

The head of Germany's international counter-terrorism unit, Hans-Josef Beth, has warned that Zarqawi is trained in the use of toxins and could be planning an attack on Europe.

He is believed to have travelled extensively since the 11 September attacks, including in Iran, Iraq, Pakistan, Syria, Lebanon and Turkey.

In February 2003, during an address to the United Nations Security Council, US Secretary of State Colin Powell said Mr Zarqawi had been given safe haven in Iraq, although Mr Powell has subsequently said that some of that testimony was based on information that appeared not to be "solid". [my emph. WB]
As solid as air. So whilst all 299 BBC stories (over 300,000 words in total) that mention Zarqawi hold not a single piece of evidence as to his real as opposed to alleged role in Iraq (or anywhere else for that matter), the overall impression created by the BBC's coverage forms an integral part of an intensive state-led propaganda offensive that obscures the real reasons for resistance to the occupation of Iraq and of the larger propaganda campaign that legitimates the phony 'war on terror'.
SYDNEY : A former Australian spy contradicted government claims that no Australian was involved in interrogating Iraqi prisoners, saying he himself witnessed and reported the alleged abuse of Iraqis by their US captors.

Rod Barton, a former senior analyst for the Defense Intelligence Organisation (DIO) and a long-time Iraq weapons inspector, said he personally interrogated an Iraqi detainee at Camp Cropper, a US center which held so-called "high value" prisoners.

"Someone was brought to me in an orange jumpsuit with a guard with a gun standing behind him," Barton told Four Corners, a news program to be broadcast later Monday on Australian Broadcasting Corporation television.

"Of course I didn't pull any fingernails out but I think it's misleading to say no Australians were involved, I was involved," he said.

Last year after revelations that US soldiers were abusing Iraqis in Baghdad's Abu Ghraib prison, the Australian government steadfastly denied that any Australians were involved in the interrogation of Iraqi detainees.

Defense Minister Robert Hill testified in Parliament that "Australia did not interrogate prisoners".

Barton said he raised concerns with an Australian defense official about the abuse of inmates at Camp Cropper before the mistreatment at Abu Ghraib became public, but no action was taken.

He said he had seen prisoners with hessian bags over their heads in solitary confinement in tiny cells, some with abrasions to their faces which US officials said were the result of suspects resisting arrest.
Barton said in one case he suspected a prisoner was beaten to death.

Barton's claims came a day after an Australian who was recently released after three years detention by the US military as a terrorist suspect said an Australia diplomat watched him being tortured by US soldiers.

Mamdouh Habib said in a television interview Sunday that an Australian consular official, who he named, stood by while 15 US and Pakistan soldiers mistreated him at an airport after his arrest in Pakistan in October 2001.

Australian Attorney-General Philip Ruddock denied this Monday.

During Monday's program, Barton also said that the United States censored intelligence reports about Iraq's possession of weapons of mass destruction (WMD).

Barton was seconded by the DIO to UNSCOM, the UN organisation sent to Iraq after the 1991 Gulf War to verify the destruction of Iraq's nuclear, chemical and biological weapons, and then served last year with the US Iraq Survey Group tasked with finding WMD after the 2003 US-led invasion of Iraq.

"I knew that there would be some indicators if they really had a program and there were no indicators whatsoever," Barton said. "So I knew there were no weapons."

Barton said the head of the survey group, Charles Duelfer, told him to make his report more vague.

"Both Washington and London wanted other things put in and to make it -- I can only use these words -- to make it sexier," he said.

Barton said in one instance he inspected two trailers that the CIA believed had been involved in WMD production and concluded they had nothing to do with biological arms.

Barton said he resigned after the final version of the Survey Group report left the impression there were still weapons to be found.

"We left the impression that maybe there ... was WMD out there -- I thought it was dishonest," he said.

"I wanted to make it clear to them that I had left because I thought the process was dishonest. I wasn't the popular person when I got back," he said.
SYDNEY, Australia, Feb. 12 - Mamdouh Habib still has a bruise on his lower back. He says it is a sign of the beatings he endured in a prison in Egypt. Interrogators there put out cigarettes on his chest, he says, and he lifts his shirt to show the marks. He says he got the dark spot on his forehead when Americans hit his head against the floor at the prison at Guantánamo Bay, Cuba.
After being arrested in Pakistan in the weeks after Sept. 11, 2001, he was held as a terror suspect by the Americans for 40 months. Back home now, Mr. Habib alleges that at every step of his detention - from Pakistan, to Egypt, to Afghanistan, to Guantánamo - he endured physical and psychological abuse.
The physical abuse, he said, ranged from a kick "that nearly killed me" to electric shocks administered through a wired helmet that he said interrogators told him could detect whether he was lying.
Speaking publicly for the first time since he was freed two weeks ago, Mr. Habib, a 49-year-old Australian citizen born in Egypt, also described psychological abuse that seemed intended to undermine his identity - as a husband, a father and a Muslim man. At Guantánamo, he said, he was sexually humiliated by a female interrogator who reached under her skirt and threw what appeared to be blood in his face. He also said he was forced to look at photographs of his wife's face superimposed on images of naked women next to Osama bin Laden.
Mr. Habib's claims of mistreatment and torture cannot be confirmed, yet many are in line with accounts from other former detainees, as well as from human rights reports and from some government agents involved in the detention system. In addition, Australian officials confirm Mr. Habib's movements during his confinement, including his imprisonment in Egypt, where his lawyers say the United States sent him for harsh interrogation through a process known as rendition.
There is a part of his experience that Mr. Habib will not address, the months before the Sept. 11 attacks when Australian intelligence officials say Mr. Habib trained at two camps for Al Qaeda in Afghanistan. The officials also said Mr. Habib told his wife in a phone call just days before Sept. 11 that something big was going to happen in the United States. Mr. Habib said he planned to sue the Australian government for not protecting him, and then, "I will answer every single question in a court."
American officials said he admitted to training some of the Sept. 11 hijackers and to having prior knowledge of the attack, but they never charged him. Mr. Habib said any confessions he made were a result of torture and were not genuine.
"Whatever they wanted me to sign," he said, "I signed to survive."
Despite his activities in Afghanistan, Australian officials said there was no evidence that he trained any of the hijackers. One official said, "I have absolutely no sympathy for him," but added that whatever he did, it did not justify the torture he said he had endured.
A Pentagon spokesman, Lt. Cmdr. Alvin Plexico, declined to address Mr. Habib's specific claims, saying in a statement that there was no evidence that any Australian in Defense Department custody "was tortured or abused." The C.I.A. declined comment and the embassies of Egypt and Pakistan in Australia did not responded to questions.
Mr. Habib recounted his story, previously outlined in legal papers, during interviews with The New York Times, with his Australian lawyer, Stephen Hopper, present much of the time. Mr. Habib also spoke with the Australian television news program "60 Minutes," which paid him an undisclosed amount for the interview, people involved in the arrangements said.
He said that during months and months of detention: "I don't feel anything anymore. I want to die." This week, standing at the water's edge north of Sydney, looking out at an expanse of sailboats and the green woods beyond, he said, "Until now, I believe I'm dreaming." [...]
A report in the Washington Post states that the U.S. is using spy technology in order to learn more about Iran's alleged nuclear weapons program.
According to an Iranian official and three U.S. officials the surveillance drones flying over Iran are seeking evidence of nuclear-weapons programs and attempting to detect any weaknesses in the country's air defenses.
The small, pilotless planes, penetrating Iranian airspace from U.S. military facilities in Iraq, use radar, video, still photography and air filters designed to pick up traces of nuclear activity to gather information that is not accessible to satellites, the officials said.

The aerial espionage is standard in military preparations for an eventual air attack and is employed as a tool for intimidation.

As there is no diplomatic relations with the U.S., the Iranian government is using Swiss channels to formally protest the incursions, according to Iranian, European and U.S. officials.

The latest military exercises and the tone of the Bush administration's anti-Iran rhetoric comes at a time when the U.S. intelligence community searches for information to try and support President Bush's claim that Tehran is trying to build nuclear weapons.

Bush's senior advisers, including Secretary of State Condoleezza Rice and Secretary of Defense Donald Rumsfeld, said last week that a U.S. attack on Iran is not imminent but that the option remains available.

According to U.S. officials, the drones are one of several tools being used to gather information on Iran's nuclear programs and its military capabilities.
Though the United States thinks Iran is using its nuclear-energy program to conceal an effort to manufacture nuclear weapons, so far no evidence has been found that substantiates that claim.

Iran, a nation rich in oil and natural gas, says its program is for energy purposes only.

A former U.S. official with direct knowledge of earlier phases of the operation said Iraq was used as a spy base on Iran shortly after the occupation of Baghdad in April 2003. Drones have been flown over Iran since then, the former official said, but the missions became more frequent last year.

U.S. officials confirmed that the drones were deployed along Iran's northern and western borders, first in April 2004 and again in December and January.

One U.S. intelligence official said different types of drones with varying capabilities have been deployed over Iran. Some fly several hundred feet above the earth, getting a closer view of ground activities than satellites, and are equipped with technology that captures particles and delivers them back to base for analysis.

Any presence of plutonium, uranium or tritium could indicate nuclear work in the area where the samples were collected.

The last drone sightings were in mid-January, about the same time Iran's National Security Council met in Tehran to discuss them, an Iranian official said.

"It was clear to our air force that the entire intention here was to get us to turn on our radar," the official said.

That tactic, designed to contribute information to what the military calls an "enemy order of battle," was used by the U.S. military in the Korean and Vietnam wars, against the Soviets, the Chinese and in both Iraq wars.

But the tactic failed.

"The United States must have forgotten that they trained half our guys," the Iranian official said.
Three weeks ago, Iran's national-security officials ordered their forces not to turn on the radar or come into contact with the drones.

Leaving the radar off deprives U.S. forces of vital information about Iran's air defenses.
WASHINGTON : The number of FBI investigations into Chinese espionage in California's technology corridor has soared, as Beijing allegedly recruits civilians to steal US know-how, Time magazine reported Sunday.
Suspected espionage cases have been reported from New Jersey on the east coast to California in the west, the weekly magazine reported. The FBI is watching more than 3,000 companies in the United States suspected of collecting information for China, it said.
"A hotbed of activity is Silicon Valley (California), where the number of Chinese espionage cases handled by the bureau increases 20 percent to 30 percent annually," Time said, referring to the state's corridor of high-tech companies.
"China is trying to develop a military that can compete with the US, and they are willing to steal to get (it)," a senior Federal Bureau of Investigation official was quoted as saying.
A US intelligence official said: "The Chinese are very good at putting a lot of people on just a little piece and getting a massive amount of stuff home."
Time called the number of Chinese spies "staggering, if only because average civilians are enlisted in the effort."
Chinese nationals are debriefed by state security agents in China before and after their trips to the United States. They are asked what they saw and sometimes told what to get, the magazine said.
A couple of Chinese origin was arrested last year in Wisconsin for allegedly sending to China 500,000 dollars worth of computer parts that could enhance missile systems, Time said. The couple, who are naturalized Americans, are awaiting trial.
The FBI has added hundreds of counter-intelligence agents and put at least one in every US Energy Department research facility, Time said.
It has also begun cooperation initiatives with corporations and considers universities as a soft spot, since there are some 150,000 Chinese studying in the United States, according to the magazine.
The FBI relies heavily on Chinese informants to sort spies from the thousands of Chinese who travel to the United States for work, Time said.
A man has been charged with conspiring to cause an explosion with intent to endanger life after being arrested at Heathrow airport.
Salahuddin Amin, 29, had arrived on a British Airways flight from Pakistan last Tuesday and was arrested at Terminal 4 by police under anti-terrorism powers.
Mr Amin will appear at Bow Street magistrates' court tomorrow charged with "wilfully and maliciously" conspiring to cause an explosion, under the 1883 Explosives Act.
He is being held and questioned at Paddington Green high-security police station in central London under the Terrorism Act after an operation involving MI5 and police anti-terrorism units.
He is accused of unlawfully and maliciously conspiring with others to cause, by means of an explosive substance, an explosion of a nature likely to endanger life or cause serious damage to property, between 1 October 2003 and 31 March 2004.
(CNN) -- A gunman is in custody after opening fire Sunday afternoon and injuring at least two people at Hudson Valley Mall in upstate New York, police said.
Police said one person suffered a gunshot wound to the leg and another appeared to suffer a shrapnel or glass wound to the hand.
Beth Engeler, a spokeswoman at Albany Medical Center, said one person was being treated there and that, as of 6 p.m., authorities told her another person was on the way.
Police said the shooting appeared to be the work of a lone, male gunman who was apprehended by witnesses after running out of ammunition for his "assault-type rifle."
Authorities were interviewing witnesses to determine if anyone else was involved, said James Sottile, mayor of the nearby town of Kingston.
The large suburban mall is one of the most popular shopping centers in the area, and was crowded at the time of the shooting, Sottile said.
All the entrances were closed, said freelance reporter Jeanne Lenzer, who was at the mall.
"Police are everywhere," she said. "They're trying to make sure there are not other shooters." [...]
Signs Economic Commentary
Donald Hunt
February 13, 2005
The dollar closed at .777 euros on Friday, essentially unchanged from last week with a euro buying 1.287 dollars. The Dow closed at 10,796.01, up 0.7% from last week. The NASDAQ closed at 2076.66 up 2% from 2035.83 last week. The interest rate on the ten-year US Treasury bond closed at 4.09% compared to 4.08% last Friday. Oil closed at $47.16 (36.64 euros) or up 1.5% from last week's close of $46.48 (36.11 euros). Gold went for $422.00 (327.89 euros) an ounce at Friday's close, up 1.5% from last week's $415.90 (323.15 euros). An ounce of gold, then, would buy 8.95 barrels of oil, unchanged from last week.
This week was touted as a strong week for the dollar and for the US stock market, as many investors pretended that Bush was going to do something about the US budget deficit.  Before we look at the budget, let's take one more look at the jobs figures from January.  While many analysts pointed to a small gain in jobs during Bush's first term, Paul Craig Roberts pointed out in Counterpunch last week that there was still a significant drop in private sector jobs in those four years.  War-related government jobs accounted for the increase, which is not surprising, since the United States now resembles Sparta far more than it does Athens:
The January jobs report from the Bureau of Labor Statistics continues the bad news of the past four years. During President Bush's first term, the US economy had a net loss of three-quarters of a million private sector jobs. Despite three years of economic recovery, fewer Americans are employed in the private sector today than when Bush was first inaugurated four years ago.

The slight decline in the unemployment rate reported for January is not the result of new jobs; it is the result of large numbers of discouraged people, many with university degrees, dropping out of the work force. They cannot find employment and have given up looking.

During Bush's first term, the once fabled US economy has been unable to create jobs in export sectors or in import-competitive sectors. January's 134,000 new private sector jobs are in domestic services that cannot be outsourced: couriers and messengers, food services and drinking places, health care and social assistance, educational services, temporary help, retail, and credit intermediation.

...America's growing dependence on imports reflects the outsourcing of manufacturing jobs and knowledge services. Every time a US firm outsources goods or services, it turns domestic production into imports. Half of the US trade deficit with China represents US offshore production for US markets.

Interest groups that benefit from outsourcing and their spokespersons who cloak themselves in free-trade rhetoric maintain that there is nothing to worry about. Outsourcing, they claim, strengthens the US economy and creates jobs. If that were true, wouldn't economic strength translate into dollar strength? If outsourcing creates US jobs, wouldn't some of those jobs be in the export sector? Average weekly pay in the US is declining in real terms. Obviously, if outsourcing is creating jobs, they are less good jobs than the ones being outsourced. Trading better jobs for worse ones is the road to poverty, not the road to wealth.

The dismal US performance in job and pay growth is despite the most stimulative monetary and fiscal policy in my lifetime. If the lowest US interest rates in memory, tax cuts and the biggest budget deficits in US history cannot create jobs and boost pay, what can?
How can this be spun as a positive? Al Martin claims that there is a strategy that combines distorting data in the positive direction to boost the markets and then correcting them some time later back downward. The Bush administration is also one of the best at putting their shills in positions of maximum media exposure:
Now on Feb 4, we're having yet another pro-Bush net media spin Friday, as the release of the January employment report. Market guesstimates were for the unemployment rate to hold steady at 5.4%; it actually dropped to 5.2%. Yet non-farm payroll gains, estimated to be up 200,000, came in up only 146,000, with December's job data revise 24,000 lower. Imagine their desperation! We saw CNBC with, of course, Larry "The Dow's Going to 50,000 under Bushonomics" Kudlow leading the charge in a desperate bid to spin this number.

They immediately brought on chief Bushonian economic calendar spinmeister Labor Secretary Elaine Chao. Despite the fact the numbers were horrendous, including the sub-component, wages up 2/10ths of 1% versus the expectation of up 3/10ths of 1%; average hourly work week, which was anticipated to rise to 33.9 hours, actually fell to 33.7 hours. There was nothing positive about the report. Yet every effort was made to concentrate investors' attention on the fact that the 5.2% headline number, or unemployment rate number, was actually down 2/10ths of 1%.

Then they showed e-mails that were sent in, and someone tried to remind Larry Kudlow that the reason the unemployment rate was lower, which has been the reason the unemployment rate has fallen for the last 18 months, is that the number of citizens being counted in the employment survey is diminishing. And, yes, in fact, in January, the Bureau of Labor Statistics dropped another million citizens from the payroll survey. That's the reason the unemployment rate is actually declining; while the number of unemployed citizens is actually increasing, as can be seen in the weekly continuing claims rates, which continues to hover around 3 million, hasn't moved in the last 12 months. Continuing claims means those citizens without jobs for more than 18 months.

...The net result of this well-coordinated spin, of an entire spinning machine that starts at the White House and ends up on CNBC, is that the markets were actually called 50 lower. The Dow is called 50 lower and is now trading 50 higher. And, as retail sucker– they even used the expression on MSNBC, as: "'Retail sucker money,' emboldened by the news that the employment rate dropped 2/3rds of 1%, are flooding into the markets, as they should be."

But they don't even care. So now, 3 hours after the market opens, the disaster that the numbers are has been completely forgotten. It's completely out of the news, it's out of the headlines. And now, even on Dow Jones broad-tape news services, numbers officially construed as bullish when, at 8:30 this morning Eastern Standard Time when they came out, they were officially construed as bearish.

In conclusion, Joe Sixpack 300-share retail sucker money, which is supporting and propelling the market higher despite deteriorating economic fundamentals, should beware. Do not be taken in by this constant pro-Bush net spin that you hear on CNBC and increasingly, and unfortunately, on Bloomberg News as well.

Remember what Larry Kudlow said only a few years ago on CNBC, when Enron was at $70 a share; and he said, "Oh, you got to buy that Enron at 70; it's a good buy.

At the very same time, a partnership he was involved with had George Bush, Henry Kissinger, George Schultz, James Baker, Donald Rumsfeld–an offshore smart Republican money investment partnership–selling the stock.

But Kudlow always hits the 300-share sucker buyers when he says "You gotta buy 300 shares of that, you gotta buy 300 shares of this," because he knows the audience he's trying to reach. It's the sucker money audience.

What Kudlow's specific role has become, as you see him on CNBC, is to consistently spin bearish Bushonian economic fundamentals into something bullish and specifically address his remarks to the Joe Sixpack investor. That's why they have him on at lunchtime, and then at the 6-to-7 hour -- the time that the Joe Sixpack 300-share buyers most watch CNBC.

It's a deliberate strategy. "Oh, you know, stocks have always gone up in the last 50 years, and you don't have to worry about it. Just buy 300 shares of this and 300 shares of that. You'll be alright."

...We've had propagandists before, but not until the Bush-Cheney regime has such a mechanism been established between the White House, the Republican National Committee, George Bush dot-com, CNBC, MSNBC, and Bloomberg News.

Never has such a well-defined, coordinated mechanism been put together to constantly lie. That's what they're doing, lying. They're not misstating the numbers like happened with the gross domestic product last week; they're outright lying.

...It would probably be useful to remind our readers of who is Larry Kudlow? He was actually in the Treasury Department and held a variety of sub-cabinet level positions in the Reagan-Bush regime. But, more importantly, people forget how many of the great Republican stock frauds that Kudlow's name came up in during the 1980s.

There was Harken Energy [George W. Bush's company] of course. He was a big short in Harken Energy when we busted that. He was a big short at MCorp and Allied Band Shares. Texas American Bank of Commerce. He was a long in the Harcourt Brace takeover, which was an inside deal.

Larry was an investor in the Houston Energy Partnership Trust, which included, of course, George Bush Senior, included all of the sons of Bush's, included Prescott Junior, included Prescott's son Wally, James Baker, George Schultz, Henry Kissinger, Donald Rumsfeld, and Frank Carlucci.

If you simply look at all of the stocks that they were in from, let's say, 1984 to 1988, they were all the great Republican frauds.

Larry Kudlow made his bones in Republican fraud deals. How do you make your bones under a Bushonian regime? By shorting Enron at $70 when you're telling everyone else to buy it. Then you too can become an economic pundit for CNBC – and the chief economic shill for the Bush Regime.
Last week Bush proposed his budget and continued to push for partial privatization of Social Security. The frauds in both instances are so vast, it's hard to know where to begin, but let's look first at the Social Security plan.  They have lied and distorted the truth for so long now about Social Security that they have convinced two whole generations that the system is in such danger that it will not be there for them when they retire.  That is false.
They have also led people to think of Social Security as a retirement savings program.  It was never that, it was a retirement insurance program. But the constant drumbeat of self-centered thinking promoted in the media and encouraged in the people have led to people to think in terms of getting back when they retire what they have paid into the system, plus a return on the investment.  In fact, the program is one where today's workers pay today's retirees.  Those who are working today will be paid in their retirement by the people working then. 
The so-called crisis of a bankrupt Social Security system is only a temporary, easy to solve problem.  It arises from the demographic bulge of the post WWII baby-boom generation. When they retire, they will have proportionally fewer workers paying into the system at that time. But in that very fact lies the salvation of the system, because when Generation X (those born in the seventies and early eighties when the birthrate was lower) retires they will have proportionally many more people working at that time, the newer baby boom of people born in the late eighties through the nineties.
Therefore we need only get past a fifteen-year period of relative shortfall, which would have been easy if the so-called trust fund had not been raided to make the general budget deficits look lower. In fact, the budget deficits themselves, have made the situation worse, because if the government had not cut taxes on the super-rich and started unnecessary wars, we could have been piling up surpluses which would have made it easier to borrow money to get over the retiring baby-boomer hump for Social Security (and Medicare and Medicaid).
It is amazing how many people think Social Security is "bankrupt" without really understanding what that means. The reason for this, obviously, is to transfer large amounts of money to the financial industry in the form of fees for the private Social Security investment accounts and to pump up the stock markets with hundreds of billions of extra dollars. They have sold this to the public, especially younger workers, by contrasting a mythical "rate of return" on the money you pay into Social Security, with historic rates of return of stocks. It is worth keeping in mind the Anthropic Principle here:
Suppose you're a young investor pondering whether to invest your retirement savings in bonds or equity. You are vaguely aware of some studies showing that over sufficiently lengthy periods of time, stocks have, in the past, substantially outperformed bonds (an observation which is often referred to as the "equity premium puzzle"). So you are tempted to put your money into equity. You might want to consider, though, that a selection effect might be at least partly responsible for the apparent superiority of stocks. While it is true that most of the readily available data does favor stocks, this data is mainly from the American and British stock exchanges, which both have continuous records of trading dating back over a century. But is it an accident that the best data comes from these exchanges? Both America and Britain have benefited during this period from stable political systems and steady economic growth. Other countries have not been so lucky. Wars, revolutions, and currency collapses have at times obliterated entire stock exchanges, which is precisely why continuous trading records are not available elsewhere. By looking at only the two greatest success stories, one would risk overestimating the historical performance of stocks. A careful investor would be wise to factor in this consideration when designing her portfolio.
Not only that, but, according to reliable sources like Paul Krugman, long-term returns on stocks can only be equal to the general rate of growth in the economy, which will probably average long-term about 3%, exactly the rate of return on the bonds issues on Social Security trust fund money.  For Bush's plan to work, stocks would have to average a 6 or 7% return over 75 years, something that is not really possible without much higher than expected overall growth. The amazing thing about the Bush gang's argument is that the only way Social Security will go bankrupt by 2045 is if growth is slow, in which case privatization will be a disaster.  If privatization is to work, growth will have to be high enough to actually make the present Social Security system financially healthy in the long term.
Of course the intent of the Bush people is not to provide us with comfortable retirements, it is to dismantle a popular Roosevelt-era government program while making their friends rich. Krugman again:
President Bush isn't trying to reform Social Security. He isn't even trying to "partially privatize" it. His plan is, in essence, to dismantle the program, replacing it with a system that may be social but doesn't provide security. And the goal, as with his tax cuts, is to undermine the legacy of Franklin Roosevelt.

Why do I say that the Bush plan would dismantle Social Security? Because for Americans who entered the work force after the plan went into effect and who chose to open private accounts, guaranteed benefits - income you receive after retirement even if everything else goes wrong - would be nearly eliminated. Here's how it would work. First, workers with private accounts would be subject to a "clawback": in effect, they would have to mortgage their future benefits in order to put money into their accounts.

Second, since private accounts would do nothing to improve Social Security's finances - something the administration has finally admitted - there would be large benefit cuts in addition to the clawback.

Jason Furman of the Center on Budget and Policy Priorities estimates that the guaranteed benefits left to an average worker born in 1990, after the clawback and the additional cuts, would be only 8 percent of that worker's prior earnings, compared with 35 percent today. This means that under Mr. Bush's plan, workers with private accounts that fared poorly would find themselves destitute. Why expose workers to that much risk? Ideology. "Social Security is the soft underbelly of the welfare state," declares Stephen Moore of the Club for Growth and the Cato Institute. "If you can jab your spear through that, you can undermine the whole welfare state."

By the welfare state, Mr. Moore means Social Security, Medicare and Medicaid - social insurance programs whose purpose, above all, is to protect Americans against the extreme economic insecurity that prevailed before the New Deal. The hard right has never forgiven F.D.R. (and later L.B.J.) for his efforts to reduce that insecurity, and now that the right is running Washington, it's trying to turn the clock back to 1932.

Medicaid is also in the cross hairs. And if Mr. Bush can take down Social Security, Medicare will be next.

The attempt to "jab a spear" through Social Security complements the strategy of "starve the beast," long advocated by right-wing intellectuals: cut taxes, then use the resulting deficits as an excuse for cuts in social spending. The spearing doesn't seem to be going too well at the moment, but the starving was on full display in the budget released yesterday.
Looking at the Social Security plan in the context of the budget proposed by Bush makes the whole enterprise even more obscene.
To put that budget into perspective, let's look at the causes of the federal budget deficit. In spite of the expense of the Iraq war, federal spending as a share of G.D.P. isn't high by historical standards - in fact, it's slightly below its average over the past 20 years. But federal revenue as a share of G.D.P. has plunged to levels not seen since the 1950's.

Almost all of this plunge came from a sharp decline in receipts from the personal income tax and the corporate profits tax. These are the taxes that fall primarily on people with high incomes - and in 2003 and 2004, their combined take as a share of G.D.P. was at its lowest level since 1942. On the other hand, the payroll tax, which is the main federal tax paid by middle-class and working-class Americans, remains at near-record levels.

You might think, given these facts, that a plan to reduce the deficit would include major efforts to increase revenue, starting with a rollback of recent huge tax cuts for the wealthy. In fact, the budget contains new upper-income tax breaks. Any deficit reduction will come from spending cuts. Many of those cuts won't make it through Congress, but Mr. Bush may well succeed in imposing cuts in child care assistance and food stamps for low-income workers. He may also succeed in severely squeezing Medicaid - the only one of the three great social insurance programs specifically intended for the poor and near-poor, and therefore the most politically vulnerable.

All of this explains why it's foolish to imagine some sort of widely acceptable compromise with Mr. Bush about Social Security. Moderates and liberals want to preserve the America F.D.R. built. Mr. Bush and the ideological movement he leads, although they may use F.D.R.'s image in ads, want to destroy it.
One of the most breathtaking frauds in the new budget is that THERE IS NO MONEY BUDGETED FOR THE IRAQ AND AFGHAN WARS.  This is despite a defense budget approaching a half trillion dollars (compared to a third of a trillion under Clinton).  The Bush mouthpieces say this is because they don't know exactly how much these losing wars are going to cost. Why not just put a placeholder of about $100 billion for goodness sakes. The money for these wars next year, just like this year, will come from "supplemental appropriations."
But if Bush put those numbers into his budget, he couldn't pretend that he is doing something about the deficit. 
As far as Bush is concerned, there is no reason to worry about borrowing dollars, since they will be worthless soon.  Why not borrow them to secure oil and military bases? But he can't come out and say this, so instead we get these kinds of games, according to Patrick Martin in an article entitled, "US budget slashes social spending to pay for war and repression":
The most important feature of the new budget released by the Bush administration on Monday is that it is not, in any serious sense of the word, a budget at all. It is a monumental fraud, aimed at concealing fiscal reality and usurping decisions on spending that, under longstanding US constitutional procedures, are reserved to Congress rather than the executive branch.

Many of the most expensive and politically contentious initiatives of the Bush administration are simply left out of the budget. By one estimate, the omitted costs come to $4 trillion over 10 years, an amount equal to about one-and-a-half year's spending at the current rate of $2.5 trillion a year.

There is no funding for the wars in Iraq and Afghanistan, although the costs are estimated at $5 billion a month even if the US troop presence in Iraq is reduced to 120,000 next year.

White House budget director Joshua Bolten admitted that the war would involve major costs, but added, "It wouldn't be responsible for us to take a guess at what those costs are." (This argument apparently does not apply to the campaign for Social Security privatization, which Bush has sought to motivate through implausible and tendentious projections about the state of the system's finances 75 years from now).

The Bush administration has consistently refused to incorporate spending for its war policies into the regular budget, instead making use of supplemental appropriations bills rammed through Congress with demagogy about the need to "support our troops." The purpose has been to distance the social cuts imposed by the administration from the cost of its wars, and thus conceal their essential connection: millions are being cut off food stamps, student loans or health insurance to finance American military aggression.

There is no funding for Bush's Social Security privatization plan, although the cost of establishing new private accounts is projected at $754 billion over the first decade and trillions more thereafter. At a press conference Monday, Bolten gave the following explanation for why the Social Security costs had not been included: "The budget went to bed," he said, "before the president's proposals were announced."

The argument is preposterous, since Bush had made no secret of his plans during the election campaign. Moreover, the budget includes many other White House proposals which have yet to be fleshed out, let alone submitted to Congress. Bolten denied that the White House was concealing the enormous costs of Social Security privatization. In any case, he told reporters, the White House position was that "transition financing does not represent new debt."

The White House has also played fast and loose with its tax revenue projections. Most of the sweeping tax cuts for the rich enacted in 2001 and 2003 are scheduled to expire after 2009. The Bush administration is seeking to extend the cuts indefinitely, at a cost estimated at $1.1 trillion through 2015. (Repeal of Bush's tax cuts would provide more than enough money to resolve the projected budget gaps in Social Security and Medicare).

In order to avoid recording the cost of these tax breaks, the Bush administration has scrapped the traditional ten-year scoring of the cost of programs and tax cuts, in favor of a five-year projection that ends in 2010—just when the huge bonanza for the rich would be renewed.
And what is this aggression and repression that we will be paying for going to bring?  Large scale death and destruction, most likely - especially if the United States or Israel attacks Iran. An anonymous person with some knowledge of military technology posted a piece speculating on the way an attack on Iran would play out:
How the attack plays out

After watching destruction of Iraq the Iranians will be forced to respond. Because Iran is already at total war footing the attacks escalate out of control in a matter of days.

Israel hits Iran's nuclear facilities
Iran goes to Alert One
Israel hits a US Carrier and blames Iran
US hits Iran's navy in northern Persian Gulf
Iran attacks with all it's missiles
Iran has already calculated their response and they realize their only option is a massive attack. Iran is sitting on a stockpile of Exorcet, Sunburn 22 and SS-NX-26 Yakhonts missiles. The Fifth Fleet sits at Qatar and it is within range of the Sunburn-22 and Yakhonts. Iran is said to have commercial freighters equipped with Exocets that will be in port at the time. Once Israel hits the US carrier (similar to USS Liberty ) then Iran will have no choice but to defend itself.

The 5th Fleet sits in a lake surrounded by Iran's rugged mountains and will be decimated by the missiles. The US fleet will arrive in the Indian Ocean but will be helpless because the straits of Hormuz will be a Phalanx of hundreds of Exocets.

At the same time Iraqi insurgents begin a counteroffensive. A major attack on the Green Zone would take out most of Iraq's foreign administrators. It's very possible that the Iraq occupation could turn deadly and costly.

Add to this, offensives on Iraq's isolated towns and the occupiers would be in a multiple quagmire – the occupiers are now surrounded. As supplies and ammunition begin to run out, the status of the US forces in the region will become precarious.

Straits of Hormuz

The occupiers will become the besieged... The US is cornered - if they try to escape they will be slaughtered in the Straits of Hormuz. With Iran's enormous missile capability the US will have two choices - either go to the UN for peace or an all out nuclear attack on Iran.

Flow of oil stops

With enough anti-ship missiles, the Iranians can halt tanker traffic through Hormuz for weeks, even months. With the flow of oil from the Gulf curtailed, the price of a barrel of crude will skyrocket on the world market. Within days the global economy will begin to grind to a halt
Why does the only group that has the power to stop this, the Bush administration, want this to happen?
WASHINGTON - President Bush was sending Congress on Monday an $82 billion package to fund U.S. military operations in Iraq and Afghanistan, pushing the total for both conflicts to nearly $300 billion.

The supplemental budget request, previously set at $81 billion, includes $600 million in new aid for Asian nations hit by the Dec. 26 tsunami, pushing the total U.S. contribution to $950 million.

Aides said Bush planned to send the $82 billion request to Capitol Hill later in the day.

The request will push funding for military operations in Iraq and Afghanistan to nearly $300 billion, a record $105 billion for fiscal year 2005 alone.

The Bush administration plans to use the extra money, most of which is allotted for Iraq where a violent insurgency continues, to accelerate the training of Iraqi forces so they can assume greater responsibility for security and provide an exit strategy for U.S. troops.

The request is expected to be approved by lawmakers, despite their concerns about record federal budget deficits. No funds for the Iraq and Afghanistan operations were included in the $2.57 trillion budget Bush submitted to Congress a week ago.
NEW YORK - The dollar slid broadly on Monday after Japanese data highlighted the imbalance between Asian trade surpluses and U.S. deficits, and investors unwound bets on further gains in the greenback.
On Friday, International Monetary Market futures data indicated speculators in the Chicago futures market were net buyers of dollars last week for the first time in eight months, and that shift of market positioning left the dollar vulnerable to downside surprises, traders said.
"The market is long dollar for the first time in a long time and anything that is dollar negative is going to prompt those long the dollar to react," said Thomas Molloy, a trader at Bank Leumi in New York. "The Japan data is part of it."
By midmorning in New York, the dollar was trading at 104.97 yen , down 0.7 percent from late Friday in New York, and the euro was trading at $1.2967 , up about 0.8 percent.
Japan's current account surplus -- the broadest measure of trade in goods and services -- rose 35.1 percent in December from a year earlier to a record 1.616 trillion yen, far higher the forecast 4.5 percent rise.
This underlined the argument for a weaker dollar, particularly after news last week that the U.S. trade deficit hit a record $617.7 billion in 2004, swelling 25 percent from the prior year.
Dollar investors are hoping the decline in the dollar will ultimately help correct the United States' huge trade deficit. [...]
OLYMPIA -- Balloon bouquets for Valentine's Day are just too hot for the state Capitol.
Officials warned yesterday that stray helium balloons could trigger the newly renovated Capitol's laser-powered fire alarm.
As part of a $118 million renovation, the building that houses the House, Senate and governor's office got a new fire detection system. Invisible laser beams create a smoke detection net in the upper reaches of the grand old Capitol.
"I know, it sounds like something out of 'Ghostbusters,' " said House Chief Clerk Rich Nafziger. A wayward helium balloon could trip the alarm on the way up or the way down, forcing a full evacuation.
Nafziger said Capitol officials haven't tested the balloon-fire alarm theory, but they decided to play it safe. Balloons delivered on Valentine's Day will be quarantined in an office, rather than delivered to legislators at their desks. After that, balloons will likely be banned.
BANDA ACEH, Indonesia : Two strong aftershocks less than an hour apart hit Indonesia's tsunami-devastated Aceh early Sunday, prompting some panic in the provincial capital, witnesses said.
Seismologists in Jakarta said the first quake measuring 5.7 on the Richter scale struck at 8.22 am (0022 GMT), followed by another tremor 40 minutes later at a slightly lower magnitude of 5.4.
Both the aftershocks were centered some 30 kilometers (19 miles) under the ocean floor around 88 kilometers (55 miles) southwest of the ravaged provincial capital Banda Aceh, they said.
Residents said the first tremor lasted almost twice as long as the second one, causing people to flee their homes and rush out of buildings.
But they said the two quakes were less powerful than the magnitude-6.0 aftershock on February 9 that sparked widespread panic in the city. There were no immediate reports of damage or casualties. The impact on other towns and areas in Aceh is unclear.
More than 232,000 people were killed or went missing in the province after a December 26 magnitude-9.0 earthquake and tsunami lashed its coastline.
Aceh has been hit by more than 200 aftershocks in the seven weeks since the tsunami disaster, although most have registered under five on the Richter scale.
Indonesia is regularly subjected to earthquakes, caused by massive friction between tectonic plates shifting deep below the archipelago.

Earthquake safe?

A magnitude 7.0 temblor is due along Wasatch Fault
By Kelly Martinez and Tad Walch
Deseret Morning News
OREM — Utah shook with 20 minor earthquakes last week, underscoring the alarm sounded again by Utah seismologists and geologists in the wake of December's tsunami that a major quake is due along the Wasatch Fault.
Those small tremors went unnoticed, just as 98 percent of the hundreds of Utah seismic events do each year.
But each Earth-shimmy is a reminder that much of Utah is at the mercy of faults that move slightly each day, drawing the region closer and closer to a major episode.
The state is due for a magnitude 7.0 quake in the next 50 to 100 years, say experts such as Brigham Young University professor Ron Harris, who chronicled the buildup of pressure finally released as a 9.0 earthquake that caused a tsunami and killed more than 200,000 people along the rim of the Indian Ocean.
The largest earthquakes in the state's documented history occurred in 1934 just north of the Great Salt Lake and in 1901 near Richfield. Those tremors measured 6.6 and 6.5, respectively.
Utahns are not ready for quakes even of that magnitude, Harris says. Buildings could collapse; water pipes could burst; freeway overpasses could crumble — and thousands could die. [...]
GRENOBLE, France - Mountain areas have long been recognised as being vulnerable to global warming, with rising temperatures damaging a fragile habitat for wildlife and threatening the future of low-altitude ski resorts.
Now, though, a further threat is starting to emerge: tsunamis.
The idea may sound bizarre. After all, killer waves are perceived as a threat to coastal communities, vulnerable to walls of water unleashed by giant earthquakes.
That was the case in the December 26 tsunami that scoured shorelines around the Indian Ocean, killing 284,000 people.
But European specialists say there is also a risk in the mountains, from huge lakes of meltwater that build up behind glaciers. If the icy barrier is breached, communities downhill are at risk of being swept away.
"In the Himalayas, some glaciers are up to 70 kilometers (43 miles) long," said Martin Beniston, a climate scientist at Freiburg University in Switzerland.
"In Bhutan alone, there are at least 50 lakes in this category, and a similar number in Nepal as well. Towns and villages in their path could be hit by a tsunami," he told AFP.
The unusual phenomenon came to light last October in France's Savoie region, says Christian Vincent, a research engineer at the Glaciology Laboratory in Grenoble.
A huge lake, five hectares (12 acres) across and 25 metres (81 feet) deep, formed at the back of the Rochemelon glacier at an altitude of 3,218 metres (10,450 feet), due to summer heat that had melted part of the glacier.
The discovery prompted the intervention of engineers, who decided to drain the lake to avoid the risk that the glacier wall could erode and then crack open.
A series of studies over the past five years has accumulated evidence that glaciers are in retreat in the Andes, the Alps in western Europe and the Himalayas, thanks not only to warmer temperatures but also shorter or less prolific seasons for snowfall. [...]
QUETTA, Pakistan : Severe flooding and avalanches have killed around 350 people in Pakistan, officials said after a week of torrential rain and heavy snow, while 2,000 others were missing and tens of thousands left homeless.
At least 250 people were killed in heavy flooding in the southwest. About another 40 were meanwhile feared dead in a new series of avalanches in the north of the country, where more than 50 people had already been confirmed killed by the snow in the past week.
The dead in the southwestern province of Baluchistan included 80 people whose bodies were recovered after a dam burst late Thursday. The remainder came from six other districts inundated by around 10 days of heavy rain.
"We have confirmed reports that 250 people have died in Baluchistan due to floods," the provincial chief minister's media consultant, Raziq Bugti, told AFP.
More than 2,000 people were missing, while 40,000 had lost their homes in Lasbella, Gwadar, Khuzdar, Awaran, Ketch and Panjgoor districts, Bugti said. [...]
PHOENIX, Arizona (AP) -- A threat of flooding forced residents to evacuate part of one southeastern Arizona community Sunday following the latest in a series of winter storms that have pushed streams out of their banks in the midst of a drought.
The Gila River was headed toward a crest Sunday near the New Mexico state line and authorities were concerned about homes in the town of Duncan.
About 50 people were evacuated from the area as a precaution, said Steve Rutherford, emergency management coordinator for Greenlee County.
Heavy rain fell across wide areas of Arizona on Friday and Saturday as the storm arrived from California, where three deaths were blamed on the high wind and drenching rain.
Rainfall around Arizona during the weekend included 1.28 inches in Phoenix, 2.36 at Apache Junction, and 2.01 at Cave Creek, authorities said.
Flooding on the Verde River north of Phoenix damaged about 16 homes in a rural area between Cottonwood and Clarkdale. No injuries or deaths were reported, said Yavapai County emergency management coordinator Nick Angiolillo.
Near the headwaters of the Verde, water spread a quarter-mile across in the normally dry Big Chino Wash, isolating some residents of Paulden, north of Prescott, said Susan Quayle, a spokeswoman for the Yavapai County Sheriff's Department.
Two homes and a car were swept away by high water in Wickenburg, northwest of Phoenix, but no injuries were reported.
Mayor Ron Badowski said damage to sewers, power lines and water mains could be repaired this week.
It was the third round of storms to strike central and northern Arizona since late December, but officials have said the storms aren't enough to pull Arizona out of its nine-year drought.
People living in parts of Norfolk, Essex and Suffolk have been warned to be prepared for possible floods with some homes being evacuated.
On Sunday, the Environment Agency (EA) issued flood warnings for large parts of the Norfolk coastline between the river Great Ouse and Winterton.
An EA spokeswoman said some homes were being evacuated in the Hunstanton area.
The EA also issued alerts of possible flooding along the coast from Shingle Street, Suffolk, to Southend, Essex.
A spokeswoman said there was particular concern of flooding in west Norfolk including the urban area of King's Lynn. [...]
Readers who wish to know more about who we are and what we do may visit our portal site Quantum Future
---
Remember, we need your help to collect information on what is going on in your part of the world!
We also need help to keep the Signs of the Times online.
---
Send your comments and article suggestions to us

---
Fair Use Policy
Contact Webmaster at signs-of-the-times.org
Cassiopaean materials Copyright ©1994-2014 Arkadiusz Jadczyk and Laura Knight-Jadczyk. All rights reserved. "Cassiopaea, Cassiopaean, Cassiopaeans," is a registered trademark of Arkadiusz Jadczyk and Laura Knight-Jadczyk.
Letters addressed to Cassiopaea, Quantum Future School, Ark or Laura, become the property of Arkadiusz Jadczyk and Laura Knight-Jadczyk
Republication and re-dissemination of our copyrighted material in any manner is expressly prohibited without prior written consent.
.