Printer Friendly Version
New Page! Translations from other sites
New Travel Log! The Quantum Future Group Goes to Rennes-le-Chateau
New Article! Fallen Stars
Pentagon Strike Flash Presentation by a QFS member
New Publication! 'The Wave' finally in book form!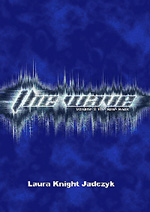 The Wave: 4 Volume Set
Volume 2
by Laura Knight-Jadczyk
With a new introduction by the author and never before published, UNEDITED sessions and extensive previously unpublished details, at long last, Laura Knight-Jadczyk's vastly popular series The Wave is available as a Deluxe four book set. Each of the four volumes include all of the original illustrations and many NEW illustrations with each copy comprising approximately 300 pages.
The Wave is an exquisitely written first-person account of Laura's initiation at the hands of the Cassiopaeans and demonstrates the unique nature of the Cassiopaean Experiment.
---
Picture of the Day




Val Louron
©2004 Pierre-Paul Feyte
Signs Economic Commentary
Donald Hunt
January 2, 2005
Since Friday was the last day of the year 2004, let's review the whole year.  In 2004, the Euro rose 8% against the dollar. The price of crude oil rose 33.6% in dollars, with the price of New York light crude closing 2004 at $43.45. The main indices of the United States stock market finished up for the year, with the Dow Jones Industrial Average closing at 10,783 up 3.2% for the year. The NASDAQ rose 8.6% finishing at 2175 while the S&P 500 ended up 9%, closing at 1212 on Friday. As for the price of gold, here's something interesting. The price of gold was up in US dollars (up almost 22 dollars an ounce to close at $437.10, or 5.3%) but DOWN in Euros (closing at 322.32, down 7.64 or 2.3%). 2004 was certainly the year of the Euro, as the new European currency took advantage of the world's loss of confidence in the American Empire and its currency, the dollar, to position itself as a likely future reserve currency. 
The housing bubble in the United States continued throughout 2004. According to Doug Noland of PrudentBear.com (thanks to the reader who sent in this link), in the United States,
…rampant liquidity excesses stoked extraordinary housing speculation and inflation, especially along the coasts and virtually everywhere "upper end."  The California housing Bubble evolved into a full-fledged mania.  OFHEO's index of

national

home values posted a year-over-gain of 13% during the third quarter.  This compares to the 6.0% y-o-y gain reported during the third quarter of 2003, and was the strongest national housing inflation since 1979.  During the third quarter, y-o-y price gains jumped to 22.72% in the Pacific region, up from 8.9% during comparable 2003.  Mid-Atlantic price gains rose to 15.7%, up from 8.0%, while New England rose to 15% from 7.9%.  Third quarter South Atlantic prices

rose

at a 14% rate, up from 6.4%, and Mountain prices inflated at an 11.4% rate, up from Q3 2003's 3.7%.  Through November, total combined new and existing home sales were running almost 9% above 2004's record pace.  And with real estate inflation driving consumption, it is no surprise that Personal Spending is increasing at a 5.9% rate, while Personal Income is lagging at a 4.9% pace. )
From my analytical framework, liquidity excess is having profound and all-encompassing effects on the financial markets and real economy.  Never has over-liquidity been so conspicuous, not even with the technology boom.  Crude oil prices rose 34% and energy prices surged during the year; import prices are now up 9.5% from one year ago; CPI and PPI moved solidly higher; and home prices inflated at a pace last seen in the late-70s.  Accordingly, a strong case can be made that 2004 deserves the designation "The Year of Inflation's Serious Reemergence."  Inflation expectations have certainly returned with a vengeance.  Speculative interest in a wide range of hard assets – including real estate, commodities, art, myriad collectables, and precious metals - took firm hold during the past year.  And, importantly, once such market psychology manifests, significantly tighter monetary conditions are required to quell the resulting Monetary Disorder… And over-liquidity also can also take Credit for inspiriting The Year it Didn't Matter.  Crude prices ran to $55, but it didn't matter to the bond market.  Commodity markets on fire – didn't matter.  Sinking dollar – nope, didn't matter.  Heightened inflationary pressures – didn't matter.  Fed raising rates – didn't matter.  Fannie and Freddie with major accounting irregularities – didn't matter.  And that was the kind of year it was: major fundamental developments developed with respect to the dollar, inflation, and the integrity of our financial system but all were trumped by rampant system liquidity excess.
Noland concludes by saying that, if 2004 was the year none of this mattered, 2005 should be the year when it does.
At the Centre for Research on Globalisation, James Petras predicts the following for 2005:
World developments in 2005 will be determined by the major events and tendencies in 2004. First and foremost, 2004 demonstrated in the most dramatic and definitive manner that the US

imperial military machine could be defeated.

The Iraqi resistance has proven that the US Empire is not invincible. With over 1500 combat deaths, close to 25,000 disabled soldiers and over 35,000 suffering severe "mental illnesses", the US occupation army is incapable of bringing the colonial war to a victorious conclusion. The US colonial forces and their satellites face over 100 attacks a day throughout the country. Reliable reports from returning soldiers suggest that demoralization and disaffection is all pervasive. In contrast, the Iraqi resistance is growing, as thousands of new volunteers enter into combat – 95% of which are Iraqis… During early 2005 the US economy will continue to expand based on external financing and speculative earnings. The precipitous decline of the dollar in 2004 will accelerate in 2005, leading to greater flight from dollar reserves. By mid-2005, we can expect a major crisis in the dollarized economy, a severe decline in US stocks and a general sell-off of devalued dollars by Japan, and possible China. This is likely to provoke a general economic crisis, which will weaken the domestic foundations of the US Empire.
But for now, the lower oil prices and all the other happy economic news published in the mainstream press over the last month has led to a strong increase in Consumer Sentiment in the United States:
Consumer Confidence Highest in 5 Months

By SETH SUTEL,
AP Business Writer

NEW YORK - A widely watched indicator of consumer confidence jumped in December, reversing four months of declines and reaching the highest level since July, a private research group reported Tuesday. The Conference Board, a New York-based business information group, reported that its index of consumer confidence leapt by nearly 10 points to 102.3 in December from 92.6 in November. It was the highest level for the indicator since its reading of 105.7 in July and well above the level of 94 that investors had been expecting. "It's a significant jump," said Lynn Franco, director of the Conference Board's research unit. The upbeat reading ends the year on a high note and bodes well for consumer spending going into 2005. The indicator of consumer confidence is widely watched by economists since spending by individuals makes up about two-thirds of all economic activity in the United States. The monthly report on consumer confidence is based on a survey of 5,000 U.S. households, and the preliminary figure for December reported Tuesday was based on the roughly 2,700 responses that were received by Dec. 20. The sharp rise provided a lift for stocks. In the first hour of trading, the Dow Jones industrial average rose 73 points to 10,849. The yield on the 10-year Treasury note, which tends to rise on indications of economic strength, climbed to 4.35 percent after the report was released, compared with 4.30 percent late Monday.
This shows the brilliance of detaching economic analysis from political analysis. Or even geologic analysis, as the natural (?) disasters of the past week shows. How can consumers in the United States be optimistic when last week's news contained headlines like this one: "Russia and China to hold joint maneuvers" (Associated Press, Dec. 27, 2004) or "Venezuela and China Sign Oil Deal"?  Or this from James Ridgeway in the Village Voice:
Running below the surface of the year-end self-congratulatory assertions of American supremacy (as in Monday's Washington Times: "The world really is becoming more 'American' ") are warnings, often ignored, of our decline. The steady loss of the dollar against the euro is one. The spiraling trade deficit is another. And in the past weeks, there were two serious economic signs signaling momentous change, if not outright decline. The first concerns China's invasion of Canadian oil fields, heretofore a U.S. energy fiefdom. The second came in the form of an all-but-hidden report from the Department of Agriculture that America, the breadbasket of the world, is now a net importer of food.
What about the past week's earthquakes, floods and tsunamis?  Again, if you separate economics from politics, or from any moral sense whatsoever, there is little need to worry.  The newspaper USA Today reported last week that, since the Tsunami hit mostly poor areas, the insurance companies won't suffer much since 'those people' don't have insurance. Not only that, but disaster aid comes with stipulations to buy supplies from companies connected with each donor country, so that destruction should supply some stimulus. But what if the next one hits more developed areas?
When we said in an earlier post that it is a fallacy to see economic events as being shaped solely by some sort of natural laws, it does not mean that natural laws are not in some sense determinate, but that if they are, they are in the long term.  The short term offers ample scope for political manipulation. Just as the gold bugs have alleged manipulation of the gold markets by a cartel dedicated to supporting the main exchange currencies, so also can the oil market be manipulated in the short term.  It has been alleged that the Saudi royal family promised George W. Bush that they would keep the oil prices low before the election, and while it seems that bad news from Iraq made that difficult, their efforts to increase production seem to have stabilized oil prices since the peak of October 2004:
New York crude surges 33.6 percent in 2004

NEW YORK, Dec 30 (AFP) - New York's main oil contract soared 33.6 percent in 2004 despite slipping on the final day's trade as the shock of Saudi car bomb attacks wore off.

New York light, sweet crude shot up 10.93 dollars, or 33.6 percent, over the year to finish at 43.45 dollars a barrel. On Thursday alone, the key contract for delivery in February slipped 19 cents. The contract pierced 40 dollars a barrel for the first time in May on concerns over gasoline supply in the US summer. Later in the year, insurgent attacks on Iraqi pipelines and within Saudi Arabia fueled concerns of shortfalls even as producers pumped at nearly full capacity, straining to meet hot global demand, particularly from China. World prices have eased, however, since the New York oil contract shot to a record 55.67 dollars a barrel at the end of October. "We are moving into a stage, particularly as we are going to the Iraqi elections in January, where there will be lots of bad news," said Mike Coulten, analyst at the London-based Energy Information Centre. "It won't be bad in any real sense but in the sense that it might cause some fears. But with the greater cover and the Saudis bringing more production, I don't think it is going to have much effect and I expect to see a continuing softening of the oil price," he said.
Two things of note in that wire-service article: the role of the Saudis in keeping oil production up and the price down and the real political danger the Saudi regime is in. We have seen signs throughout 2004 of an active insurgency in the Saudi kingdom. 
While the American Empire has relied on the Saudi royal family to keep oil prices stable, the Empire's other actions in the Middle East have lead to the growth of a popular movement in Saudi Arabia to overthrow the corrupt collaborationists that could, if successful, lead to the Empire's downfall.  Try to imagine the effect of the fall of the House of Saud on the value of the US Dollar. It is rumored that there are plans to invade the Saudi oil fields if the government falls into the hands of those not friendly to the United States. What would happen then, with the US bogged down in Iraq and threatening Iran? It may be the law of unintended consequences coming into operation here, but who is to say that, from the point of view of Israel and the Neocons, the fall of Saudi Arabia and of the United States is not an intended consequence? In any case, those who manipulate short-term events for their own advantage are often blinded by hubris and wishful thinking. For them, "unintended consequences" are not beneficial. And those, like George W. Bush, who are gamblers too easily willing to risk everything, may eventually place one high-stakes bet too many and lose everything.
The dollar has hit another record low against the euro. It is set for further falls against major currencies in the coming year, even though American interest rates will rise
FORECASTING exchange rates, warns Alan Greenspan, the chairman of the Federal Reserve, has a success rate no better than calling the toss of a coin. But the dollar keeps coming up tails. At the start of 2004, holders of America's currency had to part with $1.25 to buy a euro. At year's end, they must fork out nearly 12 cents more. In New York trading on Thursday December 30th, it cost almost $1.37 to buy a euro—a record low for the greenback for the sixth consecutive trading session.
The cause of the dollar's decline is hardly a mystery: private investors have become less eager to finance America's huge current-account deficit. The deficit widened slightly in the third quarter of 2004, to a record $165 billion, or 5.6% of GDP in that period.
These record deficits are adding to America's foreign debts at an alarming rate. But as yet, America still earns more from its foreign assets than it pays on its foreign liabilities. That is about to change. As interest rates rise, refinancing America's debt will become more costly. Goldman Sachs forecasts that net foreign-investment income is likely to shift to a sizeable deficit during 2005, growing thereafter. The investment bank estimates that, if America's current-account deficit remains steady as a share of GDP and interest rates average 5% in future, net foreign debt-service payments will reach 4% of GDP by 2020—a significant drag on American living standards.
To avoid shelling out such large sums to foreigners, America will, ultimately, have to rely more on its own savings and less on savings imported from abroad. The country as a whole saved just 1.7% of national income in the first nine months of 2004. Households saved just 0.7%.
The dollar's decline may force America to embrace thrift, argues Goldman Sachs. As the dollar falls, foreigners will demand more American goods. This will put pressure on America's manufacturers, which are already operating at 78% of capacity. As supply is stretched, inflationary pressures will build. The Federal Reserve will raise interest rates, curbing domestic demand, and thus creating room for an export boom. The higher interest rates will thus promote the saving America has so sorely lacked.
This process has barely begun. Over the past two years, the dollar has lost almost 23% against the euro. But it has shed less than 13% against a broader basket of currencies (see chart), and it has not lost a cent against China's yuan. As a matter of official policy, the Chinese currency has remained within a tight range around 8.28 to the dollar for the past decade. Forecasting the intentions of China's policymakers may actually be harder than calling a toin coss. But many are trying. Offshore markets, for example, allow speculators to make a bet on the value of the yuan in 12 months time. At the moment, punters reckon you will get just 7.8 of them for your dollar this time next year.
Against the yen, the dollar is actually slightly stronger than it was in late November. The Bank of Japan has not intervened in the foreign-exchange markets since March, but the threat to do so remains. Japan's finance minister, Sadakazu Tanigaki, gave warning this week that his country's authorities would monitor foreign-exchange markets over the New Year holiday, a time when trading is thin and official buying can make a big difference.
If Japan's finger is on the trigger, the European Central Bank (ECB) seems prepared to sit on its hands. Jean-Claude Trichet, president of the ECB, has lived with strong currencies before. As president of France's central bank in the years before euro entry, he was dubbed "the ayatollah of the franc fort" for his unflinching support of a strong national currency. Indeed, for much of 1995, a weighted basket of the franc and the 11 other currencies that formed the euro was worth almost as much against the dollar as it is now.
In his press conferences, Mr Trichet has made it clear that recent rises in the single currency are unwelcome. But he has dwelt at greater length on the danger of rises in energy prices. His chief duty, as he sees it, is to convince firms and workers that inflation will remain well contained, despite the oil price spike of the autumn. It is a confidence game: if he can convince them an inflation spiral won't happen, then it won't. The strong euro will actually add to his credibility, by curbing the price of imports.
Besides, the hard men of hard money believe that weak currencies make life too easy for firms and politicians. Devaluing the currency provides an unsatisfying alternative to deregulating and restructuring the economy. An overvalued currency, on the other hand, leaves uncompetitive firms and tentative politicians with "no place to hide", as Eric Chaney of Morgan Stanley puts it. They must reform or perish.
"You cannot devalue your way to prosperity," says John Snow, America's treasury secretary, somewhat hypocritically. The year to come may reveal whether Europe can revalue its way to the same end.
INSIDE THE EUROPEAN UNION
The Privateer
TO EUROPEANS - ONE THING IS CERTAIN
Any US unilateral military action against Iran will trigger a major world crisis compared to which the Iraq crisis would look like a squall. Iran is a powerful country with far more consistency and resilience than Iraq. It occupies a strategic position which can allow it to just cut the "oil corridor" from the Gulf.
Political Background Briefing:
There has been widespread European discussions, openly and in public, about what the US might try to do next in the Middle East. In European political circles, the conclusion has been reached that after the US Labor day in 2005, President Bush will start losing his current hold on the Republican dominated US Congress. The reason is because by that time, the Iraqi national "elections" scheduled for January 30, will be seen to have resolved nothing in Iraq. Members of Congress will then start to look forward to their election prospects in 2006. In increasing numbers, Republicans included, they will walk away from President Bush and his Iraq/Middle East policy. They will do so because to be associated with it will be a kind of politically assured death at the ballot boxes in 2006, especially in the House of Representatives.
Political Centre Ground:
From the side of The Privateer's captain and crew, there is no doubt that this is already fully understood in the White House. And in the internal politics of the USA, the issue then becomes this: What Presidential or Administration action can assure that Republicans in Congress, House and Senate combined, stay in the fold?
The Ways Of Politics:
The political answer is for the President and the Administration to act, and act decisively, before the US Labor day. They must act in such a manner that the Republicans in Congress have no choice but to swing their support behind the President. Having done that, in public, most of them cannot run away later in the year to get clear of President Bush's Iraqi escapade. Here, there are two political solutions in sight. Sadly, both are military. The first (small) solution is a sudden US military lunge into Syria, perhaps after a lot of verbal faking towards Iran. A US lunge into Syria would also solve, in large measure, the logistic problems which the US military have in Iraq in keeping its forces supplied. Once in Syria, it is but a short step to include Lebanon and then the US holds a Mediterranean coast line with numerous ports. The second is an actual full-scale US attack upon IRAN. That attack is what the Europeans really fear.
The Consequences Of Not Acting:
If President Bush does not act in some variation of the above manner, then either towards the end of the first quarter of 2005 or early in the second quarter, he could be face to face with the consequences of his military entry into Iraq with insufficient forces for an effective occupation. If that is the case, then when Congress returns after its summer recess, there will be few Republicans left there who will support him. None of them plans to go down politically with him when the House Members face the US voters in 2006.
So, from the White House perspective, the members of Congress must be "captured" before that point is reached and made to "commit" in public. Then, only after that, can they be "held" - at least until 2007.
Europe Understands This:
All this means that President Bush must be politically deflected before he can again act in the Middle East with US military means. The venues for this collision will be two-fold. The first will be at the G-7 Finance Ministers Meeting in February, the second at the Bush Summit in Europe, in February.
Whatever happened to the belief that any American could get to the top?

THE United States likes to think of itself as the very embodiment of meritocracy: a country where people are judged on their individual abilities rather than their family connections. The original colonies were settled by refugees from a Europe in which the restrictions on social mobility were woven into the fabric of the state, and the American revolution was partly a revolt against feudalism. From the outset, Americans believed that equality of opportunity gave them an edge over the Old World, freeing them from debilitating snobberies and at the same time enabling everyone to benefit from the abilities of the entire population. They still do.

To be sure, America has often betrayed its fine ideals. The Founding Fathers did not admit women or blacks to their meritocratic republic. The country's elites have repeatedly flirted with the aristocratic principle, whether among the brahmins of Boston or, more flagrantly, the rural ruling class in the South. Yet America has repeatedly succeeded in living up to its best self, and today most Americans believe that their country still does a reasonable job of providing opportunities for everybody, including blacks and women. In Europe, majorities of people in every country except Britain, the Czech Republic and Slovakia believe that forces beyond their personal control determine their success. In America only 32% take such a fatalistic view.

But are they right? A growing body of evidence suggests that the meritocratic ideal is in trouble in America. Income inequality is growing to levels not seen since the Gilded Age, around the 1880s. But social mobility is not increasing at anything like the same pace: would-be Horatio Algers are finding it no easier to climb from rags to riches, while the children of the privileged have a greater chance of staying at the top of the social heap. The United States risks calcifying into a European-style class-based society.

The past couple of decades have seen a huge increase in inequality in America. The Economic Policy Institute, a Washington think-tank, argues that between 1979 and 2000 the real income of households in the lowest fifth (the bottom 20% of earners) grew by 6.4%, while that of households in the top fifth grew by 70%. The family income of the top 1% grew by 184%—and that of the top 0.1% or 0.01% grew even faster. Back in 1979 the average income of the top 1% was 133 times that of the bottom 20%; by 2000 the income of the top 1% had risen to 189 times that of the bottom fifth.

Thirty years ago the average real annual compensation of the top 100 chief executives was $1.3m: 39 times the pay of the average worker. Today it is $37.5m: over 1,000 times the pay of the average worker. In 2001 the top 1% of households earned 20% of all income and held 33.4% of all net worth. Not since pre-Depression days has the top 1% taken such a big whack.

More dynastic than dynamic

Most Americans see nothing wrong with inequality of income so long as it comes with plenty of social mobility: it is simply the price paid for a dynamic economy. But the new rise in inequality does not seem to have come with a commensurate rise in mobility. There may even have been a fall. [...]
Dear fellow children of Abraham,

From an article by an Israeli journalist, I learn that your Hungarian founder, Theodor Herzl, wrote in his book Der Juedenstaat that his aim, in proposing the occupation of Palestine, was to "be a sector of the wall of Europe against Asia" and to "serve as the outpost of civilisation against barbarism". This seems to have found an echo in the hideous theories put forward by the late unlamented Adolf Hitler when he invented his vile concept of a "master race", and is certainly reflected in the outpourings of many politicians in the U.S.A., who see Israel as the outpost of Western civilisation in its fight against "Arab-Muslim international terrorism. It is obvious that Theodor Herzl has no idea of European history, or of the contribution to civilisation and learning which came from such mediaeval Arab centres as Cordova, Baghdad and Granada.

I come from a very different tradition from Theodor Herzl, and, as a committed practising Christian living in Europe, I see no particular virtue in the "Western" form of civilisation, and accept that every culture has its value, in so far as it respects the fundamental rights of all human beings - whether or not they are "Westerners". This explains why I, among many others, support our fellow Christians whose culture and traditions are very different from our own, and I hope that you can understand this wonderful diversity.

We deeply respect Judaism, and also Islam, and see no reason to support those who both claim to be Christians and, in their daily actions, contribute to the oppression of our fellow Christians, or equally to the oppression of those who follow the precepts of Judaism or of Islam.

We are shocked that you should have learned so little from the horrors of the Nazi persecutions, in which so many innocent person were most cruelly ill-treated and murdered, just because they had parents or more remote ancestors who were or had been Jews. You should be willing to be among the first to break away from the circle of violence which arose from your invasion of the former Mandated Territory of Palestine. By 1948, you and/or your predecessors had managed to conquer some 78% of Palestine, leaving the indigenous people only 22%, which area is now known internationally as the Occupied Palestinian Territories. With the backing firstly of the Soviet Union, then of the U.S.A., and with the cowardly acquiescence of the Western European Wartime Allies, your "State of Israel" was recognised de facto and was admitted to become a member of the United Nations.

Only a few neighbouring countries fully recognised and grieved for the suffering of the Palestinians, and following the seizure of the rest of Palestine and part of Syria, your state proceeded to humiliate and ill-treat the residents in all those Territories. This built up resentment which continues to overflow, through the evil influence of men whose hatred you have created, into terrorist acts, which all of us should deeply deplore. Now you are building a wall well inside the Occupied Territories to keep these terrorists, whom you have formed and created, at bay As the Judgment of the International Court of Justice clearly shows, the Court could not, because of the previous international acceptation and recognition of your boundaries, have criticised you if you had built this wall of apartheid on your side of the pre-1967 frontier, commonly known as the "Green Line". No claims that the wall "works to keep out terrorists" can justify its having been built not only on the other side of the Green Line, but also in many places deep into the Palestinian West Bank.

I am personally horrified that your state, after your fellow Jews had suffered from so much discrimination and hatred in Europe, should now oppress, rob and murder the indigenous people of Palestine, just because they are followers of Christianity or Islam. It is also extremely unpleasant to learn that your definition of who is a Jew, for the purpose of automatic accession to Israeli citizenship, owes nothing to Rabbinic teaching, but is based solely on the criteria defined by the Nazis.

Please do what you can to make your state join the civilised world and negotiate a lasting peace with the elected representatives of the indigenous Palestinian people. If your state does not do this, there is every likelihood that it will soon cease completely to exist when the present reign of the U.S.A. as the world's sole super-power comes to an end. Succesive U.S.A. administrations can in any case be fickle friends, since they previously created and backed such bodies as the Taliban and al-Qa'eda, and also gave massive help to their former friend Saddam Hussein before he overstepped the mark by invading Kuwait. I am sure that his former close associate, Mr Donald Rumsfeld can testify to that.

Shalom, Salaam, Pax

Robert Thompson
The head of the international section in the Israeli state prosecutor's office Lawyer Iriet Kahan told Israeli newspaper Youdot Ahranot, in a special interview, that Israel knew from the beginning that the route of the separation wall was illegal, therefore decided to be absent from the Hague deliberations.
The International Court of justice ruled six months ago that the wall was illegal, should be dismantled, and Palestinians should be compensated for damages.
Kahan described the Israeli decision to boycott the Hague deliberations as wise, saying that Israeli presence would have provided more legitimacy to decisions made.
"When the wall runs inside a Palestinian village, separating kids from their school and people from their working places, we cant say things are all right" Kahan said.
Kahan also said that war crime charges, submitted to various courts in European countries against main Israeli political and security figures, created serious concerns within the Israeli legal system.
Kahan confirmed that based on those concerns, a few Israeli figures were advised not to travel to certain European countries.
Kahan admitted that at one occasion, Israeli defense minister Shaul Mofaz was advised cut short his visit to Britain and run away over serious fears of being arrested.
The Israeli army has launched a major incursion into the northern Gaza Strip shortly after wrapping up an operation in the south of the occupied territory, sources on both sides said.
Witnesses said around 50 Israeli tanks and armoured vehicles entered the town of Bait Hanun.
Speaking from Gaza, Aljazeera's correspondent in Palestine, Wail Dahduh, said Israeli occupation forces raided the town of Bait Hanun early Saturday morning, a few hours after they were redeployed from Khan Yunis.
Israeli tanks entered the city from three different directions.
He said the operation seemed to be aimed at surrounding the town and deploying soldiers in some areas, in an attempt to halt the continuing mortar and RPG attacks.
However, Israeli forces have repeatedly failed to stop these attacks targeting the settlements, he added.
Over the last three days, Israeli forces have killed 11 Palestinians, including a 10-year-old girl.
Orchards destroyed
Dahduh said Israeli bulldozers, backed by tanks, have also launched a vast demolition operation in the eastern part of Bait Hanun.
As for the southeastern part of the town, he said Israeli forces have set up a new military post.The latest round of raids has left
scores of Palestinians homeless
Dahduh said the military operation in Bait Hanun has been codenamed Autumn Breeze by the Israeli army.
He said the operation also seemed to be targeting orchards and farms in Bait Hanun, with the bulldozers and tanks razing lands that had been the main source of income for the people of the town.
Home demolitions
Israeli forces withdrew on Sunday morning from the Amal neighbourhood and the western camp of Khan Yunus, leaving behind a trail of mass destruction.
Dahduh said the bulldozers of the invading Israeli army unit caused havoc on the infrastructure and basic amenities in the region.
UN relief agencies said Israeli forces and their bulldozers destroyed at least 25 homes and a market place before leaving Khan Yunus.
Izz al-Din al-Qassam Brigades has claimed responsibility for firing three rockets at Sderot at around 6.30am (0430 GMT) on Sunday.
Israeli statements
An Israeli army spokeswoman confirmed that Qassam rockets had been fired into the Sderot settlement.
"Since this morning Israeli Defence Forces (IDF) are redeploying in the northern Gaza Strip in order to thwart the launching of Qassam rockets at Israeli communities," the spokeswoman said.
"There have been four Qassam rockets launched at Sderot over the weekend. This morning we had one woman who was injured by a Qassam."
Israeli Defence Minister Shaul Mofaz said: "I have ordered the army to act decisively against mortar and Qassam rocket squads."
Mofaz gave no timeframe for the latest incursion.

A PALESTINIAN cameraman working for an Israeli TV channel was wounded by Israeli fire while he was covering an army incursion in the Gaza Strip today.
Majdi al Arabid, 40, was wounded in the stomach by Israeli soldiers "who opened fire without any warning", another journalist who witnessed the events in the Beit Hanun area told public radio.
"The Israeli unit knew perfectly well that we were journalists and that did not stop them from shooting at a time when the area was calm," said Schlomi Eldar.
The Israeli army authorised the victim's transfer to the Soroka hospital in Beersheva for emergency treatment.
Military radio confirmed that he had been wounded by fire from troops and said his condition was critical.
An Israeli military source said soldiers "did not see a single journalist in the area" and only returned fire on Palestinians who were firing on them.
However the source added that that was only a preliminary assessment, and Israeli command was trying to look into the incident.
A British journalist, James Muller, was killed in May 2003 by Israeli fire in Rafah in the south of the Gaza Strip.
Jerusalem : A 16-year-old girl has been detained by Israeli police in connection with a graffiti appearing in the centre of the city threatening Prime Minister Ariel Sharon with assassination.
The slogan "Sharon is a traitor, death to traitors", was sprayed on the walls of King George Street as the Jewish settler community gets increasingly vociferous against the Prime Minister's "disengagement plan" calling for the evacuation of the Gaza Strip and four isolated settlements in the West bank.
The unidentified girl from a settlement near Jerusalem refused to cooperate with police calling the investigation against her 'politically-motivated'.
Other slogans like "Those who assist expulsion orders will be eliminated immediately," and "We will kill for our land" were also sprayed on the walls of the city.
Such activities of the settler communities have alarmed the Israeli establishment, which sees the developments as parallel to the events leading to the assassination of former Prime Minister Yitzhak Rabin in 1995.
KABUL, Jan. 3 (Xinhuanet) -- The US-led coalition troops are likely to remain in the post-war Afghanistan for decades, a senior US commander hinted here Monday.

"I think I can tell with confidence that the United States, the coalition would stay here until the mission is complete. We do not have a timeline on when we would leave Afghanistan," commander of the Regional Command East Gary Cheek told reporters Monday.

Regional Command East covers 16 provinces of Afghanistan, including east, southeast, northeast and central provinces of the war-torn nation.

The mission of the US army as defined by Washington is to eliminate the terror network of Taliban and al-Qaeda, stabilize security and strengthen democracy in the war-devastated central Asian state.

To complete the mission, the US military needs years to remain here as it has failed to track down the Taliban's chief Mullah Mohammad Omar and Osama Bin Laden, the alleged mastermind of 9/11 attacks on the United States.

Over 18,000 US-dominated coalition troops have stationed in Afghanistan since the collapse of Taliban regime three years ago.

Corroborating his notion, Colonel Cheek gave examples of Germany and South Korea, where the US military has been keeping its presence since World War 11.

"We look in other places in the world we have stayed for a considerable time for example in Germany and Korea," he said.

However, he noted that the US military would leave Afghanistan whenever the Afghans feel there is no need for their presence in the country.

"And certainly we would only stay as long as we are here invited guests of the Afghan government," he emphasized.

"I would say the more important is the relationship between theUnited States and Afghanistan and it would last for decades," saidthe Colonel.
MOSCOW, Jan. 3 (Xinhuanet) --

Iranian Ambassador to Russia Gholam Reza Shafei said here Monday that Iran's Nov. 23 decision to suspend its uranium enrichment program is provisional and linked to the European Union's (EU) position on the issue, the Interfax news agency reported.

"The program cannot be suspended indefinitely. It cannot continue for more than several months," Shafei said.

"The suspension will continue as long as Europe takes steps to meet its obligations" in compliance with agreements reached with the EU, Shafei said.

"If Europe violates its obligations, Iran will not abide by this agreement either," Shafei warned.

Following negotiations with France, Britain and Germany last November, Iran suspended its uranium enrichment program, a move envisioned by an earlier resolution adopted by the International Atomic Energy Agency (IAEA).

The IAEA's so-called "European trio's" resolution urged Iran to strictly adhere to its decision to suspend uranium enrichment activities if it did not want the issue to be referred to the UN Security Council.

Shafei said Iran "did not stop its uranium enrichment program. It suspended it in compliance with the agreement with three European countries -- Germany, Britain and France -- that acted onbehalf of the European Union."

The Iranian ambassador said the step was also taken to create an atmosphere of trust with the international community and to show that Iran's nuclear program "is of an absolutely peaceful nature."

Shafei said Iran's cooperation with the UN nuclear watchdog had been successful and that Iran plans to continue its comprehensive contacts with the IAEA.

IAEA experts will have no serious problems inspecting facilities in Iran and all steps Iran takes regarding its nuclear program are under IAEA control, said the ambassador.
TEHRAN - The United States and Israel may be contemplating military operations against Iran, as per recent media reports, yet Iran is not wasting any time in preparing its own counter-operations in the event an attack materializes.

A week-long combined air and ground maneuver has just concluded in five of the southern and western provinces of Iran, mesmerizing foreign observers, who have described as "spectacular" the
massive display of high-tech, mobile operations, including rapid-deployment forces relying on squadrons of helicopters, air lifts, missiles, as well as hundreds of tanks and tens of thousands of well-coordinated personnel using live munition. Simultaneously, some 25,000 volunteers have so far signed up at newly established draft centers for "suicide attacks" against any potential intruders in what is commonly termed "asymmetrical warfare".

Behind the strategy vis-a-vis a hypothetical US invasion, Iran is likely to recycle the Iraq war's scenario of overwhelming force, particularly by the US Air Force, aimed at quick victory over and against a much weaker power. Learning from both the 2003 Iraq war and Iran's own precious experiences of the 1980-88 war with Iraq and the 1987-88 confrontation with US forces in the Persian Gulf, Iranians have focused on the merits of a fluid and complex defensive strategy that seeks to take advantage of certain weaknesses in the US military superpower while maximizing the precious few areas where they may have the upper hand, eg, numerical superiority in ground forces, guerrilla tactics, terrain, etc.

According to a much-publicized article on the "Iran war game" in the US-based Atlantic Monthly, the estimated cost of an assault on Iran is a paltry few tens of millions of dollars. This figure is based on a one-time "surgical strike" combining missile attacks, air-to-surface bombardments, and covert operations, without bothering to factor in Iran's strategy, which aims precisely to "extend the theater of operations" in order to exact heavier and heavier costs on the invading enemy, including by targeting America's military command structure in the Persian Gulf.

After this Iranian version of "follow-on" counter-strategy, the US intention of localized warfare seeking to cripple Iran's command system as a prelude to a systematic assault on key military targets would be thwarted by "taking the war to them", in the words of an Iranian military strategist who emphasized America's soft command structure in the southern tips of the Persian Gulf. (Over the past few months, US jet fighters have repeatedly violated Iran's air space over Khuzestan province, testing Iran's air defense system, according to Iranian military officials.)

Iran's proliferation of a highly sophisticated and mobile ballistic-missile system plays a crucial role in its strategy, again relying on lessons learned from the Iraq wars of 1991 and 2003: in the earlier war over Kuwait, Iraq's missiles played an important role in extending the warfare to Israel, notwithstanding the failure of America's Patriot missiles to deflect most of Iraq's incoming missiles raining in on Israel and, to a lesser extent, on the US forces in Saudi Arabia. Also, per the admission of the top US commander in the Kuwait conflict, General Norman Schwarzkopf, the hunt for Iraq's mobile Scud missiles consumed a bulk of the coalition's air strategy and was as difficult as searching for "needles in a haystack".

Today, in the evolution of Iran's military doctrine, the country relies on increasingly precise long-range missiles, eg, Shahab-3 and Fateh-110, that can "hit targets in Tel Aviv", to echo Iranian Foreign Minister Kemal Kharrazi. [...]

There are several advantages to a ballistic arsenal as far as Iran is concerned: first, it is relatively cheap and manufactured domestically without much external dependency and the related pressure of "missile export control" exerted by the US. Second, the missiles are mobile and can be concealed from the enemy, and third, there are advantages to fighter jets requiring fixed air bases. Fourth, missiles are presumed effective weapons that can be launched without much advance notice by the recipient targets, particularly the "solid fuel" Fatah-110 missiles that require only a few short minutes for installation prior to being fired. Fifth, missiles are weapons of confusion and a unique strike capability that can torpedo the best military plans, recalling how the Iraqi missile attacks in March 2003 at the US military formations assembled at the Iraq-Kuwait border forced a change of plan on the United States' part, thereby forfeiting the initial plan of sustained aerial strikes before engaging the ground forces, as was the case in the Kuwait war, when the latter entered the theater after some 21 days of heavy air strikes inside Iraq as well as Kuwait.

Henceforth, any US attack on Iran will likely be met first and foremost by missile counter-attacks engulfing the southern Persian Gulf states playing host to US forces, as well as any other country, eg, Azerbaijan, Iraq or Turkey, allowing their territory or airspace to be used against Iran. The rationale for this strategy is precisely to pre-warn Iran's neighbors of the dire consequences, with potential debilitating impacts on their economies for a long time, should they become accomplices of foreign invaders of Iran.

Another key element of Iran's strategy is to "increase the arch of crisis" in places such as Afghanistan and Iraq, where it has considerable influence, to undermine the United States' foothold in the region, hoping to create a counter-domino effect wherein instead of gaining inside Iran, the US would actually lose territory partly as a result of thinning its forces and military "overstretch".

Still another component of Iran's strategy is psychological warfare, an area of considerable attention by the country's military planners nowadays, focusing on the "lessons from Iraq" and how the pre-invasion psychological warfare by the US succeeded in causing a major rift between the top echelons of the Ba'athist army as well as between the regime and the people. The United States' psychological warfare in Iraq also had a political dimension, seeing how the US rallied the United Nations Security Council members and others behind the anti-Iraq measures in the guise of countering Saddam Hussein's weapons of mass destruction.

Iran's counter-psychological warfare, on the other hand, seeks to take advantage of the "death-fearing" American soldiers who typically lack a strong motivation to fight wars not necessarily in defense of the homeland. A war with Iran would definitely require establishing the draft in the US, without which it could not possibly protect its flanks in Afghanistan and Iraq; imposing the draft would mean enlisting many dissatisfied young soldiers amenable to be influenced by Iran's own psychological warfare focusing on the lack of motivation and "cognitive dissonance" of soldiers ill-doctrinated to President George W Bush's "doctrine of preemption", not to mention a proxy war for the sake of Israel.

This aside, already, Iranians today consider themselves subjected to the machinations of similar psychological warfare, whereby, to give an example, the US cleverly seeks to capitalize on the discontent of the (unemployed) youth by officially shedding crocodile tears, as discerned from a recent interview of the outgoing Secretary of State Colin Powell. Systematic disinformation typically plays a key role in psychological warfare, and the US has now tripled its radio programs beamed to Iran and, per recent reports from the US Congress, substantially increased its financial support of the various anti-regime TV and Internet programs, this while openly trumpeting the cause of "human intelligence" in a future scenario of conflict with Iran based in part on covert operations.

Consequently, there is a sense of a national-security siege in Iran these days, in light of a tightening "security belt" by the US benefiting from military bases in Iraq, Turkey, Azerbaijan, Uzbekistan, Tajikistan, Kyrgyzstan, as well as Kuwait, Saudi Arabia, Qatar, Bahrain, Oman and the island-turned-garrison of Diego Garcia. From Iran's vantage point, the US, having won the Cold War, has turned into a "leviathan unhinged" capable of manipulating and subverting the rules of international law and the United Nations with impunity, thus requiring a sophisticated Iranian strategy of deterrence that, in the words of certain Iranian media pundits, would even include the use of nuclear weapons.

But such voices are definitely in a minority in Iran today, and by and large there is an elite consensus against the manufacturing of nuclear weapons, partly out of the conviction that short of creating a "second-strike capability" there would be no nuclear deterrence against an overwhelming US power possessing thousands of "tactical nuclear weapons". Still, looking at nuclear asymmetry between India and Pakistan, the latter's first-strike capability has proved a deterrence against the much superior nuclear India, a precious lesson not lost on Iran.

Consequently, while Iran has fully submitted its nuclear program to international inspection and suspended its uranium-enrichment program per a recent Iran-European Union agreement inked in Paris in November, there is nonetheless a nagging concern that Iran may have undermined its deterrence strategy vis-a-vis the US, which has not endorsed the Paris Agreement, reserving the right to dispatch Iran's nuclear issue to the Security Council while occasionally resorting to tough saber-rattling against Tehran.

At times, notwithstanding a media campaign in the US, particularly by the New York Times, through news articles carrying such provocative titles as "US versus a nuclear Iran", the US continues its hard-power pre-campaign against Iran unabated, in turn fueling the national security concern of those groups of Iranians contemplating "nuclear deterrence" as a national survival strategy.

Concerning the latter, there is a growing sentiment in Iran that no matter how compliant Iran is with the demands of the UN's International Atomic Energy Agency , much like Iraq in 2002-03, the US, which has lumped Iran into a self-declared "axis of evil", is cleverly sowing the seeds of its next Middle East war, in part by leveling old accusations of terrorism and Iran's complicity in the 1996 Ghobar bombing in Saudi Arabia, irrespective of the Saudi officials' rejection of such allegations totally overlooked in a recent book on Iran, The Persian Puzzle by Kenneth M Pollack (see Asia Times Online, The Persian puzzle, or the CIA's?, December 3.)

Thus there is an emerging "proto-nuclear deterrence" according to which Iran's mastery of the nuclear fuel cycle would make it "nuclear weapon capable" in a relatively short time, as a sort of pre-weapon "threshold capability" that must be taken into account by Iran's enemies contemplating attacks on its nuclear installations. Such attacks would be met by stiff resistance, born of Iran's historic sense of nationalism and patriotism, as well as by a counter-weaponization based on quick conversation of the nuclear technology. Hence the longer the US, and Israel, keep up the military threat, the more powerful and appealing the Iranian yearning for a "proto-nuclear deterrence" will grow.

In fact, the military threat against Iran has proved poison for the Iranian economy, chasing away foreign investment and causing considerable capital flight, an intolerable situation prompting some Iranian economists even to call for filing complaints against the US in international tribunals seeking financial remedies. This is a little far-fetched, no doubt, and the Iranians would have to set a new legal precedent to win their cause in the eyes of international law. Iran cannot possibly allow the poor investment climate caused by the military threats to continue indefinitely, and reciprocating with an extended deterrence strategy that raises the risk value of US allies in the region is meant to offset this rather unhappy situation.

Ironically, to open a parenthesis here, some friends of Israel in the US, such as Harvard law professor Alan Dershowitz, an avid supporter of "torturing the terrorists", has recently inked a column on a pro-Israel website calling for the revision of international law allowing an Israeli, and US, military assault against Iran. Dershowitz has clearly taken flight of the rule of law, making a mockery of the esteemed institution that is considered a beacon on the hill in the United States; the same Ivy League university is home to the hate discourse of "clashing civilizations", another ornament for its cherished history. Even Harvard's Kennedy School dean, Joseph Nye, a relative dove, has replicated the US obsession with power by churning out books and articles on "soft power" that reifies every facet of American life, including its neutral culture or entertainment industry, into an appendage or "complement" of US "hard power", as if power reification of what Jurgen Habermas calls "lifeworld" (Lebenswelt) is the conditio sine qua non of Pax Americana.

The ruse of power, however, is that it is often blind to the opposite momentum that it generates, as has been the case of the Cuban people's half a century of heroics vis-a-vis a ruthless regime of economic blockade, Algerian nationalists fighting against French colonialism in the 1950s and 1960s, and, at present, the Iranian people finding themselves in the unenviable situation of contemplating how to survive against the coming avalanche of a US power led entirely by hawkish politicians donning the costumes of multilateralism on Iran's nuclear program. Yet few inside Iran actually believe that this is more than pseudo-multilateralism geared to satisfy the United States' unilateralist militarism down the road. One hopes that the road will not wind down any time soon, but just in case, the "Third World" Iranians are doing what they can to prepare for the nightmare scenario.

The whole situation calls for prudent crisis management and security confidence-building by both sides, and, hopefully, the ugly experience of repeated warfare in the oil-rich region can itself act as a deterrent.

Kaveh L Afrasiabi, PhD, is the author of After Khomeini: New Directions in Iran's Foreign Policy (Westview Press) and "Iran's Foreign Policy Since 9/11", Brown's Journal of World Affairs, co-authored with former deputy foreign minister Abbas Maleki, No 2, 2003. He teaches political science at Tehran University.
"There is only one traffic law in Ramadi these days: when Americans approach, Iraqis scatter. Horns blaring, brakes screaming, the midday traffic skids to the side of the road as a line of Humvee jeeps ferrying American marines rolls the wrong way up the main street. Every vehicle, that is, except one beat-up old taxi. Its elderly driver, flapping his outstretched hands, seems, amazingly, to be trying to turn the convoy back. Gun turrets swivel and lock on to him, as a hefty marine sargeant leaps into the road, levels an assault rifle at his turbanned head, and screams: 'Back this bitch up, motherfucker!'
"The old man should have read the bilingual notices that American soldiers tack to their rear bumpers in Iraq: 'Keep 50m or deadly force will be applied.' In Ramadi, the capital of central Anbar province, where 17 suicide-bombs struck American forces during the month-long Muslim fast of Ramadan in the autumn, the marines are jumpy. Sometimes, they say, they fire on vehicles encroaching with 30 metres, sometimes they fire at 20 metres: 'If anyone gets too close to us we fucking waste them,' says a bullish lieutenant. 'It's kind of a shame, because it means we've killed a lot of innocent people.'"
Kind of a shame, killing the people you're trying to democratize, but after awhile, says the same lieutenant, "It gets to the point where you can't wait to see guys with guns, so you start shooting everybody..."
With characteristic dry English understatement, The Economist's embedded reporter (Economist pieces are unbylined) notes, "[W]hen America's well-drilled and well-fed fighters attempt subtler tasks than killing people, problems arise." Their contempt for Iraqis is undisguised and dramatically expressed: a soldier, confronted by "jeering schoolchildren," fires canisters of buckshot from his grenade-launcher at them, and marines busting down doors in Ramadi scream at trembling middle-aged women: "Bitch, where's the guns?" Small wonder, ventures the correspondent, that "many Iraqis are probably more scared of American troops than of insurgents."
The last grafs of the report recount a big whoopy-do operation in the smugglers' haven of Baij involving a convoy of 1000 troops supported by Apache attack helicopters targeting three houses that had been linked to Zarquawi's terrorist band, according to a local informant.
There was no one in the houses except women and children. Rather than return to base empty, they pay homage to the last reel of Casablanca and round up the usual suspects.
"...they detained 70 men from districts indentified by their informant as 'bad.' In near-freezing conditions, they sat hooded and bound in their pyjamas. They shivered uncontrollably. One wetted himself in fear. Most had been detained at random; several had been held because they had a Kalashnikov rifle, which is legal. The evidence against one man was some anti-American literature, a meat cleaver, and a tin whistle. American intelligence officers moved through the ranks of detainees, raising their hoods to take mugshots: 'One, two, three, jihaaad!' A middle-tier officer commented on the mission: 'When we do this,' he said. 'We lose.'"
There's a Peter Cook-Dudley Moore routine, one of their woolgathering dialogues, where Dud asks Pete, "So would you say you've learned from your mistakes?" and Pete replies: "Oh yes, I'm certain I could repeat them exactly."
That seems to have been the Bush administration's approach to Iraq. Take the mistakes of Vietnam and repeat them exactly.
And at that you can't say they haven't succeeded.

December 30, 2004
By Edmund Sanders, Times Staff Writer
Refugees eager to return change their minds after seeing the ruin.

BAGHDAD — Yasser Abbas Atiya swore he'd sooner sleep on the streets of his beloved hometown of Fallouja than spend another night in the squalid Baghdad shelter where his family had been squatting.
Thirty minutes after he returned home this week, however, Atiya had seen enough. He left in disgust and had no plans to go back.

"I couldn't stand it," the grocer said. "I was born in that town. I know every inch of it. But when I got there, I didn't recognize it."
Lakes of sewage in the streets. The smell of corpses inside charred buildings. No water or electricity. Long waits and thorough searches by U.S. troops at checkpoints. Warnings to watch out for land mines and booby traps. Occasional gunfire between troops and insurgents.
"I thought, 'This is not my town,' " Atiya said Tuesday after going back to the abandoned Baghdad clinic his family shares with nearly 100 other displaced Falloujans. "How can I take my family to live there?"
The initial clamor by an estimated 200,000 refugees to return to the homes they had fled last month is being replaced by a bitter resignation that the city remains largely uninhabitable and unsafe. Hopes of quickly restoring normality to the restive Sunni Muslim city are fading, raising questions about whether Fallouja will be ready to participate in the Jan. 30 national election.
"We have no intention of going back," said Yasser Mowfauk Abbas, 20, a university student who was among the first residents allowed in to inspect their homes. "No one is staying."
U.S. and Iraqi officials say that they tried to warn Falloujans that it was too soon to return, but that they let them go last week after a groundswell of protest. Officials also face pressure to reopen the city before the election. The U.S.-led invasion of the city last month was prompted, in part, by a desire to clear the way for the vote.
"We told them that until now there are areas where debris and wreckage are still not removed," said Kasim Daoud, Iraq's interim security minister. "We also told them that there are some streets that contain land mines. But our dear people insisted that they must return back." [...]
"We are attacking reconstruction efforts with the same grit, sweat and determination used to eliminate the malicious threat posed by the terrorists and insurgents," said Lt. Col. Dan Wilson, deputy operations officer of the 1st Marine Expeditionary Force in Fallouja. "We want to help the residents, so they will be able to live in peace and enjoy the privilege of voting in the upcoming elections."
But the effort to win the hearts and minds of the local population has fallen flat as soon as returning homeowners see the burned buildings, piles of rubble and heavy troop presence. The residents say voting is the last thing on their minds.
"What election?" Atiya, 35, asked. "I'm a refugee. How can a refugee take part in an election? Let me get back home and then I'll talk about elections."
After enduring three hours of military checkpoints and searches, Atiya and two brothers anxiously reentered the city Monday, uncertain what to expect.
U.S. troops handed them leaflets warning against a myriad of dangers and advising them that the U.S. military could not guarantee their safety. Don't drink the water, the leaflets warned, or eat food left behind.
Every resident is required to carry a small card outlining special new rules for the city. There's a 6 p.m. curfew. No weapons are allowed. Graffiti and public gatherings are illegal. Cars and visitors are banned.
Males between the ages of 15 and 55 must carry special identification cards. U.S. military officials have announced plans to use fingerprinting and retina scans to prevent insurgents from returning.
As Atiya and his brothers traveled through the city and saw the destruction, they braced for the worst. When he caught a glimpse of his roof, Atiya's first emotion was relief. The house was still there.
As they drew closer, however, Atiya and his brothers began to curse. A gaping hole in the two-story house appeared to have been caused by a tank, whose tracks were visible in the mud, he said. Most of the furniture was smashed. "Half my house was demolished," Atiya said.
In the kitchen, cabinets had been ripped from the walls, he said. Others were emptied of their contents, which lay in heaps on the floor.
"Every dish was broken, every cup, every plate, as if someone had just stood there breaking one dish after another," said Atiya's brother Raaid Abbas, 37. "Why?"
The brothers don't know who ransacked the house, but they blame American troops, who they say left muddy boot prints.
Military officials expressed sympathy with the plight of returning residents but said the blame should rest with militants who took control of the city and continued to hide among the population.
"Our forces never intentionally damage structures or homes," said Wilson, the deputy operations officer. "After all, we, in partnership with the [interim Iraqi government], will be at the forefront of assisting in the restoration and cleanup of Fallouja." [...]
I have read scores of accounts on the tragedy of September 11, 2001 with various opinions. Some denounced the invasion and occupation of Afghanistan and Iraq; others gave George W. Bush thumbs up. I don't want to dwell on examining the U.S. president's madness to go to war because one or a group of individuals committed a crime that has been rejected by every sane mind in the world. It is obvious United States, Israel and their partners in crime have devised plans for both invasions years before September 11 attack.
Retaliation to September 11 have caused tens of thousands of innocent lives; killing is continuing; Palestinian, Afghani and Iraqi's blood has no human value to Ariel Sharon, George Bush and Toni Blair. These are the elected leaders who have just invented a new democracy called 'genocide.' They carry a despicable philosophy aimed at destroying all humans who refuse to follow their evil paths.
Arab and Muslim leaders collaborated with United States and its allies in the war against terrorism by yielding fundamental rights they stripped from their citizens. United States could have asked all Arab and Muslim countries to provide assistance so perpetrators can be caught and brought to justice. Individuals who committed crimes in United States or elsewhere in the world are not elected officials of any Arab or Muslim countries.
International laws, including domestic laws do not allow any elected government to wage war against another country just because citizens of that country engaged in criminal acts. Israel bombs homes and dwellers of suicide bombers' families, while at the same time Israeli settlers kill scores of Palestinians, and then return to their homes without any fear.
The Israeli army is committing the ugliest crime ever recorded in history. This army does not seem to see a difference between animal slaughter houses and Palestinians being murdered in all ages. What burns my gut is the silence of Arabs, Muslims and the rest of the world. American and world courts regularly examine cases with connection to anti-Semitism, but refuse to recognize there is a serious genocide going on in various Palestinian cities, towns and villages.
Arab and Muslim leaders are not the only ones who got sucked into U.S. and Israeli's pressure and pretended a storm would just pass and things will return to normal. France, Russia, China, Germany and many other countries turn their emotions to stones. They all assisted United States and Israel in one way or another.
State crimes committed beyond reasons against other states as is the case in Afghanistan and Iraq are the true acts of terrorism and genocides. These crimes are truly committed against Islam, Arabs and Muslims. Israeli, American and British citizens need to be cleared on this point; their leaders will eventually rot or perish. Citizens of these countries are the ones who will one day thirst and hunger for an ounce of peace. They could end up facing wars until the end of time. If I were a citizen of these countries, I would move elsewhere and denounce any relation to these leaders and their countries so I don't to live with a guilt I have to pass on to the next generation. It appears that the three most hated leaders have their belt line covered and protected. They have the Zionist Lobby behind them who is willing to risk a major civil war in the country it operates from and not let go the power it has.
The bottom line, United States, Israel and Britain cannot hide under masks anymore. Their agenda is to invade, occupy, destroy and steal wealth and resources of other nations. Crusaders' crimes are back to haunt the Middle East one more time; hopefully it will be the last.
United States has lost the war against terrorism and plunged itself to the heels in a war that could last for years; beyond this war, the level of hatred will not go away for many centuries. Israel, on the other hand, was given an olive branch by its neighbors, but decided to conquer more lands and kill more Palestinians. There is no hope in sight after what Sharon has done. Neither his neighbors nor Palestinians themselves will forgive or forget the magnitude of genocides committed. There is not one Palestinian family that has not lost one or more of its members. More than 75% of Palestinian lands and homes in the occupied territories have been destroyed, demolished or stolen. I cannot imagine a single person in the world with the slightest conscience is ready today to forgive United States or Israel for their genocides and atrocities.
Baghdad: At least 23 were killed and scores injured when a car bomb exploded today alongside the Iraqi security force's bus near Balad, sources reported.
As many as 16 Iraqi national guardsmen aboard the bus and one civilian died instantly, while two security personnel succumbed to severe injures in a hospital where they were transported for medical aid.
A woman, standing at a place near the blast site, also died in the powerful blast.
Six personnel of the national guards were also amongst those injured.
Jerusalem : Saudi Arabia, Egypt and Syria might have acquired some kind of nuclear capability through the illicit network of disgraced Pakistani scientist A.Q.Khan, who had been "purveying his goods extensively in the Middle East", according to a former top official of Israel's intelligence agency Mossad.
Khan had been "purveying his goods extensively in the Middle East" and while Israel is understandably concerned by the threat of Iran going nuclear, "maybe we should be looking beyond the lamppost," Ephriam Halevy, former Mossad chief and national security adviser, told Jerusalem Post.
"The lamppost may be Iran", but there were "question marks" about Syria, Saudi Arabia and Egypt, said Halevy, who resigned as Prime Minister Ariel Sharon's national security adviser towards the end of 2003.
It could well be that those countries might have a nuclear capability Israel was not aware of. "It's certainly something that should be looked at," he argued.
The former Mossad chief drew attention to a New York Times article last week which detailed the scale and possible recipients of what the US daily dubbed "the largest illicit nuclear proliferation network in history," while accepting lack of any evidence to substantiate the claim.
"The most delicate investigations" in the hunt for "nuclear rogue states," the Times report said, were those involving important US allies "including Egypt and Saudi Arabia." No hard evidence of clandestine nuclear arms programmes had surfaced yet, Times said, although "suspicious signs have emerged" regarding Saudi Arabia.
Washington: The United States is cracking down on "absconders", immigrant fugitives who have disobeyed orders to leave the country.
The Department of Homeland Security estimates there are 370,000 such people in the United States and has deployed 18 fugitive squads to catch these immigrants.
These squads, officials said, are catching 35 absconders daily across the country but another 70 immigrants ordered to be deported manage to stay every day resulting in the absconder population continuing to grow.
Before the September 11 terrorist attacks, the United States did not bother about illegal immigrants too much because of labour shortage as immigrants, legal or illegal, work as waiters, labourers, clerks, etc.
But after 9/11, which showed how easy it was for terrorists to come to the US and stay without legal status, the administration has become stricter.
EL DORADO, Ark. (AP) - Hundreds of residents were ordered to flee their homes Sunday after a fire at a hazardous waste incineration plant sent up a plume of thick, toxic smoke over the area, officials said.
No injuries were reported and officials were monitoring air quality after the blaze at the Teris plant in southern Arkansas, said Union County Sheriff Ken Jones.
Police estimated about 1,500 people within a few kilometres of the plant were evacuated, including some in this city of about 23,000.
Jones said the fire began Sunday morning at the plant east of El Dorado, apparently at a warehouse that stores hazardous waste. Residents reported hearing a series of explosions and one person said it rattled the windows of his home.
Doug Riley, vice-president of operations for El Dorado-based Teris LLC, said firefighting efforts had been continuing Sunday afternoon. Thirty people were working at the plant when the fire broke out.
Teris disposes of hazardous wastes from industries and government operations around the country. The plant receives spent solvents, waste oils, chlorinated hydrocarbons, herbicides and insecticides, as well as dirt, residues and contaminated water from cleanup activities from other sites.
Sunday church services were cancelled, and authorities were advising people not to use air conditioners and to keep their doors shut as a precaution.
Residents of two nursing homes were evacuated to churches. Shelters were set up at other churches for people displaced from their homes.
About 150 prisoners from the county jail were sent to a school gymnasium several kilometres outside town, Jones said.
Wars and Rumors of Wars

SOTT
03/01/2005
It appears that English church leaders are attempting to head off the crisis of faith (and the accompanying loss of revenue) which may or may not have been provoked in the English faithful by the "natural" cataclysm in Asia last week. The Archbishop of Canterbury, Dr. Rowan Williams, deigned to speak and feel for millions of the "faithful" by bringing up that time honored theological question of questions: "If god is a good god, why does he let bad things happen to good people?"
Writing in the Sunday Telegraph he said the Boxing Day cataclysm had provoked feelings of outrage and helplessness, adding:
"We can't see how this is going to be dealt with, we can't see how to make it better... "The question, 'How can you believe in a God who permits suffering on this scale?' is therefore very much around at the moment, and it would be surprising if it weren't - indeed, it would be wrong if it weren't. The traditional answers will get us only so far."
Likewise, at a closed service for the Queen and royal family on the Royal Sandringham estate yesterday the Bishop of Norwich, the Rt Rev Graham James mused thusly:
"God has given us an earth that lives and moves, it is not inert, it is alive - that is why we can live. A living and moving earth has its dangers. Christianity never avoids the darker side of human existence."
At present the death toll from the tsunamis in SE Asia stands at about 150,000. It's funny, but we don't recall there being similar encouragement to deep questioning by religious leaders over the approximately 150,000 Iraqi civilians robbed of their lives over the past 18 months by American bombs and bullets, albeit on a more agonisingly slow and daily basis than the instant death meted out to Indonesians, Thais and those Western holiday makers enjoying the "benefits" of third world economies.
While god works in mysterious ways, it seems that, according to these particular Christian leaders, he only works through "natural" means and cannot be held accountable for the actions of ordinary men like Bush and members of his government and their military, even if, according to Bush, it was god himself that ordered the invasion of Iraq.
The salient point in all of this is that, given that the power of organised religion stems from the belief in powerlessness that they sow among their followers, religious leaders have always jumped at any opportunity to prove to the masses of humanity just how powerless they really are and therefore just how much they need the protection and "salvation" afforded by the church.
"Natural" god-sanctioned cataclysms provide the perfect opportunity to terrorise wayward Christians and send them running back into the arms of mother church because there is no one to blame for natural cataclysms except "god", and if cataclysms happen, then it can always be subtly argued that the people may have fallen out of favor with "god" and may themselves be in some way responsible for the cataclysm.
The massive death and suffering produced by war is not however to be questioned in the same way. War, like religion, is designed to control large groups of people and is waged by man, not god. The fundamental reasons for "natural", god-sanctioned cataclysms can be questioned because god's motivations are a "mystery" and cannot be understood by the minds of men and "he" must therefore be feared.
If our church leaders were to encourage the masses to ask fundamental questions about war such as "why does it happen", the all-too-obvious answer - that war, like religion, is a population control mechanism - would rob the church of one of its staunchest allies and might just provoke the kind of critical thinking that organised religion has done so much over the centuries to stamp out.
It is high time that we all reclaimed our "god-given" right to critical thought and realise that the current conditions on our planet, "natural" and man-made alike, are intrinsically linked and carry within them a singular and very important message: wake up, the meaning of our existence is not and never has been what we were told it was. All that is happening and which is soon to occur has happened before. The earth experiences cyclical cataclysms and wars that are predicated on the collective experience of the people on the face of the planet. There is no "religion" other than life and the lessons it holds within it. Seek out and learn those fundamental lessons before it is too late.
The number killed in Indonesia by last week's earthquake and tsunami jumped to 94,081 on Monday, raising the total death toll from the disaster to nearly 140,000.
Indonesia's Health Ministry reported Monday that the countrywide death toll had increased by nearly 14,000 people, although rescue workers continued to pull survivors from the rubble.
Late Sunday, an Indonesian fisherman was found trapped under his boat and severely dehydrated, officials said. The 24-year-old man, identified as Tengku Sofyan, was rushed to a hospital in Banda Aceh, where doctors gave him intravenous fluids. He could barely speak and had cuts on his body, doctors said.
"He's in extremely fragile condition, especially mentally," said Dr. Irwan Azwar, who treated the man.
Witnesses said Sofyan was at sea when the tsunami hit Dec. 26. His boat was tossed onto the beach at Lampulo and he was trapped for a week and couldn't eat or drink anything, they said.
The Health Ministry also said there were 271,908 refugees from the disaster.
Desperate survivors huddle in clearings without food or shelter above the water line all along the tsunami-ravaged coast of Indonesia's Aceh province, as corpses float as far as 32 kilometres out to sea.
A week after it was swamped by giant waves, water is only just beginning to drain off parts of the provincial capital, Banda Aceh, revealing the full extent of the horrific destruction and yet more bodies to count.
"I've never seen anything like this. We've seen bodies 20 miles out to sea. You just cannot describe it," said Captain Larry Burt, commander of a helicopter air wing on the aircraft carrier USS Abraham Lincoln lying off Sumatra.
"Above the water line, there are people standing there waving flags trying to signal us. There are so many, you just can't stop for all of them," he said after a mission down the west coast.
Walking the streets of Banda Aceh yesterday, local clean-up crews and exhausted soldiers found it hard to know where to start, their efforts hampered by a steady drizzle.
Fires burned around the clock to clear areas around Banda Aceh's main parade ground of wooden debris. The soggy ground, about the size of five football fields, was stacked with debris, smashed vehicles and badly decomposed bodies.
As water drained from the city, a nightmarish landscape of sludge, flattened homes and tangled corpses was exposed.
As many as 30,000 of the roughly 80,000 Acehnese known to have died perished in this city when the waves swept through.
With most of the population suffering severe trauma, mechanical excavators sat idle on the backs of trucks, authorities unable to find drivers for them.
Substantial help has begun reaching refugees in the more remote parts of Aceh, and the US military has arrived in force.
Hundreds of survivors gathered at Banda Aceh's airport to watch US Sea Hawk helicopters, Singaporean military Super Puma choppers and Australian and Indonesian Hercules transport planes arrive with aid.
"This is an enormous human tragedy. The biggest problem right now is water ... it's poisoned," said Jorgen Poulsen, chief of the Danish Red Cross, outside a distribution centre for noodles and cooking oil, in front of what used to be the city's trendiest shopping centre.
"You have serious water-carrying diseases such as dysentery as a ticking time bomb. We hope we can avoid cholera. The problem is we have already seen people vomiting in town."
Many people are afraid to return to their neighbourhoods.
"It's been a week and I still don't want to go home because my area is still rank with the smell of dead bodies," said M. Yunus, 45, at a makeshift refugee camp. "I'd rather stay here because it is also much safer. I can't stand the tremors."
Amid all the destruction were glimmers of hope. Ten tourists from Britain, Canada, Japan, the Netherlands and Switzerland have been found alive on the small island of Weh, about 25 kilometres off Banda Aceh.

Geologists used to answer with an emphatic "No" when asked if mega-earthquakes like the one that hit Southeast Asia last week can trigger temblors on the other side of the globe.
Today, some experts are not so sure.
Evidence is mounting that large earthquakes can rattle geologic formations more than 1,000 miles away — and perhaps even set off volcanic eruptions days, months or years later.
There's also an intriguing hint that major earthquakes might occur in clusters: Nearly a third of the biggest quakes of the past century struck during a 20-year span between 1950 and 1970.
After three decades of relative quiet, two massive quakes came in quick succession this month: the magnitude 9 in Sumatra and a little-noticed magnitude 8.1 off the coast of New Zealand three days earlier.
Do monster earthquakes beget more monster earthquakes?
Could the two recent events signal the start of a new destructive cycle?
And is it possible the Sumatran quake jolted the geologic plates off Washington's coast enough to hasten the day when they let loose, unleashing what geologists predict will be a comparable catastrophe?
No one knows the answers to the first two questions, which are hot topics of research and scholarly debate.
But scientists are fairly certain people in the Northwest don't have any more to worry about now than they did two weeks ago.

"I would venture to say there's a minimal effect, if any at all, on our region from the Sumatra earthquake," said Herb Dragert, a research scientist for the Geological Survey of Canada.
Dragert and his American counterparts operate a network of GPS sensors throughout the region. The instruments can detect even slight movements of land masses, reflecting changes in the amount of stress at the Cascadia subduction zone — the 600-mile-long offshore region where the ocean floor is diving under the continental plate.
The measurements show no troublesome blips as a result of the Sumatran quake, Dragert said.
"If we suddenly had a very large earthquake in Alaska, which is much closer, and I saw displacement in my GPS instruments, then I would begin to worry."
However, there could be ample cause for concern around Indonesia. When the undersea plates there snapped apart, triggering the earthquake, the dislocation almost certainly increased stress and strain on adjacent geologic faults and plate boundaries. Geologists call the phenomenon "contagion" because it raises the odds of subsequent earthquakes like an influx of germs raises the risk of infection.
"It's very expected and quite dangerous," said Brian Atwater, a U.S. Geological Survey researcher stationed at the University of Washington. "It gives a certain sense of urgency to efforts to get a warning system going around the Indian Ocean."
Recent quakes stun experts
Scientists have long known about the contagion effect, which can extend for 100 miles or so from the epicenter of a major quake. It's the phenomenon that's responsible for the aftershocks that follow many major quakes.
But most experts were stunned in 1992 when a magnitude-7.2 quake struck the Mojave Desert in Southern California and was almost immediately followed by more than a dozen quakes as far away as Wyoming.
A similar thing happened in 2002, when a magnitude-7.9 earthquake in Denali, Alaska, triggered earthquakes and rearranged the plumbing of geyser fields in Yellowstone National Park — 2,000 miles away. The same event spawned a couple of small earthquakes under Mount Rainier and set up sloshing waves that swamped houseboats on Lake Union in Seattle and Lake Pontchartrain in Louisiana.
"As people around the world look more carefully, they're seeing more examples of this kind of [long-distance] effect," said David Hill, a USGS geophysicist stationed at Menlo Park, Calif. "At this point there's really no doubt that it happens."
Generally, the triggered earthquakes are smaller than the original, though there's no reason to believe that larger earthquakes couldn't be kicked off this way as well, said Hiroo Kanamori, a geophysicist at the California Institute of Technology.
The effect seems to be caused by seismic waves that radiate out from the epicenter of an earthquake, along the surface of the ground. Imperceptible to people, these waves cover a lot of distance.
"The Earth ends up ringing like a bell," Dragert said. "You have a surface wave that travels around the globe for hours after the event, and if it passes through an area that is already critically stressed, it can, indeed, trigger an earthquake."
That is, a fault or plate boundary must already be on the verge of slipping or breaking for the surface waves to push it over the edge.
There's still no detailed explanation for the way that happens, though, Hill said.
"In a way, it's frustrating to be doing research on this," he said, "because we can't do it in the lab and repeat the experiment. We've got to wait for the Earth to do it, and then have good recording networks in the field."
There's even less concrete data to show that distant earthquakes can trigger volcanic eruptions, though the circumstantial evidence is growing, Hill said. One analysis found a high number of volcanic eruptions within a day or two of large earthquakes. Several volcanoes around the world, including Pinatubo in the Philippines, have erupted within weeks or months of major earthquakes.
Indonesia has many volcanoes, none of which has yet erupted in he aftermath of last week's earthquake — but scientists will be watching closely.
Last week The Washington Post reported lava was spewing from a volcano on an island in the Andaman and Nicobar Islands, an Indian archipelago off the coasts of Myanmar (formerly called Burma) and Indonesia. Previously, the crater had emitted only gas. [...]
PETROPAVLOVSK-KAMCHATSKY, January 3 (RIA Novosti) - Two tremors with the magnitude of 4.6 degrees on the Richter scale were registered on the Kamchatka peninsula (Russian Far East).
According to experts from the Kamchatka research seismologic mission, the epicenter of the earthquake that occurred yesterday at 23:01 local time was located 50 kilometers south of Petropavlovsk-Kamchatsky (administrative center of the Kamchatka region), 160 kilometers from the eastern coastline of the peninsula.
Petropavlovsk-Kamchatsky residents felt tremors with the magnitude of 2 degrees. The second earthquake was registered at 3:09 local time (18:00 Moscow time on Sunday). Its epicenter was located in the Avachinsky Gulf, 50 kilometers south-east of Petropavlovsk-Kamchatsky at a depth of 30 kilometers under the sea bottom.
The magnitude of tremors in the administrative center of the Kamchatka region reached 3 degrees on the Richter scale. No victims or material damage were registered.

CALEXICO, Calif. -- A magnitude-4.0 earthquake hit the U.S.-Mexico border Sunday afternoon but there were no reports of damage or injuries.
According to the U.S. Geological Survey and California Institute of Technology, the temblor was centered 26 miles southeast of Calexico, a town of about 30,000 people in the largely agricultural Imperial Valley.
The Calexico Fire Department didn't hear from anyone who felt the quake, according to Captain Pete Navarro, who didn't feel it himself.
Calexico is about 120 miles east of San Diego and across the border from the much larger industrial city of Mexicali, Mexico.
Visakhapatnam, Jan 3 (UNI) The devastating undersea earthquake off Sumatra in Indonesia has brought about some striking changes in the Indian lithospheric plate as an estimated 1,200 km of fault line slipped about 15 metres along the subduction zone where the Indian plate drives under the Burma Plate.
The earthquake in the Indian Ocean had resulted in the rise of the Burma Plate by an estimated ten metres vertically up over the India Plate near Indonesia.
This catastrophic phenomenon created shock waves resulting in tsunamis, according to Prof Bhanu Kumar, Department of Meteorology and Oceanography in the Andhra University here.
LOS ANGELES - Heavy snow shut down a major highway north of Los Angeles on Monday and slowed post-holiday travel in the Sierra Nevada as California faced a second week of stormy weather.
Pounding rain flooded roads and dumped snow on Southern California mountains, turning the morning commute into a white-knuckle obstacle course.
Deep snow in the Tejon Pass north of Los Angeles shut down Interstate 5, the state's main north-south highway, and the California Highway Patrol said it was expected to stay closed at the pass all day.
At lower elevations in the Los Angeles region, flooding closed the Long Beach Freeway at the Pacific Coast Highway.
In Northern California, people driving home from ski resorts in the Sierra Nevada faced long traffic delays and slippery roads, and winter storm and snow advisories were in effect for the region. Some ski resorts in the Lake Tahoe area reported as much as 9 feet of snow since late last week.
The National Weather Service said an additional foot of snow was possible in the northern Sierra. [...]
At least four people, including a seven-year-old girl, drowned when they were dragged out to sea off Victoria's south-west coast.
A seven-year-old boy was still missing last night, while three children were in hospital, one in a critical condition.
The group of seven or eight, including three adults - all believed to be related - had been swimming earlier at Stingray Bay, about a kilometre from Warrnambool's main beach, Lady Bay.
They were believed to have been walking between two islands at low tide when conditions changed and they were swept out to sea at 3.20pm.
Victoria Police and Southern Peninsula Rescue Service helicopters, surf lifesavers and State Emergency Service volunteers joined local fishermen to recover six of the group from the water, but three adults could not be resuscitated.
Four children were rushed to Warrnambool Base Hospital, where one later died.
Justin Houlihan, a member of Warrnambool Surf Life Saving Club, said Stingray Bay was perilous because of swirling currents that changed conditions rapidly. [...]
QUETTA, Pakistan (AP) - At least 35 people have been killed in a bout of severe winter weather that has brought flooding, mudslides and snow to parts of Pakistan, authorities said Sunday.
A woman and eight children drowned Saturday night in a rain-swollen river near Isakhel town about 200 kilometres southwest of the capital, Islamabad, said Rana Naseer Ahmed, the top government administrator in Mianwali, a vast district where Isakhel is located.
The 50-year-old woman and the children, ages four to 10, were in a tent pitched in a dried up part of riverbed that was flooded by rain, Ahmed said.
Rescuers have recovered the bodies. It was not clear whether they were from the same family, but Ahmed said they were members of a shepherding tribe.
Also on Saturday, a couple and their four children were killed when their home was struck by a mudslide triggered by heavy rain and snow in Abbottabad, a hill resort town about 70 kilometres northwest of Islamabad, said local police officer Azghar Khan.
Rain and heavy snow have been lashing Abbottabad and several other neighbouring mountainous areas in northern Pakistan.
In Quetta, capital of the southwestern Baluchistan province - which is in the grip of a cold wave and has received the heaviest snow in two decades - three people were killed in their homes by gas from leaking from heaters, said a Quetta police official, Salim Khan.
A day earlier, a woman and her three children died of asphyxiation in their home in Quetta, Khan said.
Rains and snow have hit been many parts of Baluchistan since Friday and about 13 people have been reported killed by cold and rain-related incidents in the province, said Farooq Jogezai, the province's top emergency relief official.
The casualties in Baluchistan include two women and a child who were killed Friday when the thatched roof of their mud home collapsed in Chaman town near the Afghan border, about 125 kilometres northwest of Quetta.
By David Usborne in New York
03 January 2005
Nasa scientists are preparing for what they hope will be a carefully controlled and entirely spectacular crash in outer space. If all goes according to plan, the resulting pyrotechnics of the 23,000mph collision involving a comet and a spaceship should occur on 4 July, Independence Day in America.
Officials at the space agency confirmed this weekend that they expect to launch a rocket from Cape Canaveral in Florida later this month with its navigation system set to intercept a comet called Tempel 1 as it travels just beyond the orbit of Mars at a distance from Earth of about 80 million miles.
The rocket will carry a special module that will be released just in time to make a direct hit on the surface of the comet. The module is called Deep Impact, a name familiar to fans of the 1998 Hollywood blockbuster about a comet that strikes the surface of Earth.
Researchers are gambling that by deliberately smashing the module into Tempel 1, they will open a crater perhaps as large as the Coliseum in Rome to reveal what lies within. The explosion, equivalent to igniting 4.5 tonnes of TNT in space, will send a shower of material into space that will be analysed.
"We'll understand how the comet is put together, its density, its porosity, whether it has a surface crust and underlying ices, whether it's layered ice, whether it's a wimpy comet or whether it's a rock-hard ice ball," explained Donald Yeomans, a researcher at JPL in California that advised on the making of the film. "All of these things will become apparent after we smack it."
The project offers the best way of mining the surface of a comet short of actually landing a spacecraft on the surface of one. That is the aim of the European Space Agency's Rosetta programme. However, delays mean that the agency only expects to achieve such a landing some time in 2012.
By deliberately crashing Deep Impact, Nasa is hoping for more instant scientific gratification. It will be akin to driving a lorry at full speed into an inert object, said Richard Grammier, the manager of the project. "It would be like it's standing in the middle of the road and this huge semi coming down at it at 23,000mph, you know, just bam!" he remarked.
He and his colleagues play down concerns that the collision could break up the nine-mile-long comet or alter its trajectory. He insisted there is no risk of sending it on a new course that could send it hurtling towards Earth. Nasa calculates that to change the comet's course, the impact would have to be 6,000 times greater.
Lift-off is scheduled for 12 January, two weeks later than expected following delays caused by problems with computers and the rocket system. It is vital to send Deep Impact on its way by 28 January - any later and the mother ship will no longer have the chance to catch up with Tempel 1. The chances of the spaceship missing its target altogether are put at less than 1 per cent.
The project's aim is to help find out how to deflect a comet should one fly towards Earth. Nasa also harbours hopes that comets might prove useful space refuelling platforms, with the possibility of robots breaking down water contained in them into hydrogen and oxygen, the ingredients for rocket fuel.
Readers who wish to know more about who we are and what we do may visit our portal site Quantum Future
---
Remember, we need your help to collect information on what is going on in your part of the world!
We also need help to keep the Signs of the Times online.
---
Send your comments and article suggestions to us

---
Fair Use Policy
Contact Webmaster at signs-of-the-times.org
Cassiopaean materials Copyright ©1994-2014 Arkadiusz Jadczyk and Laura Knight-Jadczyk. All rights reserved. "Cassiopaea, Cassiopaean, Cassiopaeans," is a registered trademark of Arkadiusz Jadczyk and Laura Knight-Jadczyk.
Letters addressed to Cassiopaea, Quantum Future School, Ark or Laura, become the property of Arkadiusz Jadczyk and Laura Knight-Jadczyk
Republication and re-dissemination of our copyrighted material in any manner is expressly prohibited without prior written consent.
.