Printer Friendly Version
New Page! Translations from other sites
New Travel Log! The Quantum Future Group Goes to Rennes-le-Chateau
New Article! Fallen Stars
Pentagon Strike Flash Presentation by a QFS member
New Publication! 'The Wave' finally in book form!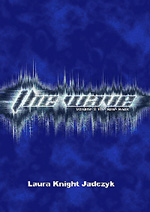 The Wave: 4 Volume Set
Volume 2
by Laura Knight-Jadczyk
With a new introduction by the author and never before published, UNEDITED sessions and extensive previously unpublished details, at long last, Laura Knight-Jadczyk's vastly popular series The Wave is available as a Deluxe four book set. Each of the four volumes include all of the original illustrations and many NEW illustrations with each copy comprising approximately 300 pages.
The Wave is an exquisitely written first-person account of Laura's initiation at the hands of the Cassiopaeans and demonstrates the unique nature of the Cassiopaean Experiment.
---
Picture of the Day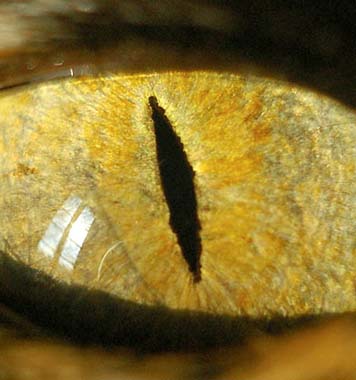 Eye of the Beast
©2004 Pierre-Paul Feyte

A great earthquake occurred at 00:58:50 (UTC) on Sunday, December 26, 2004. The magnitude 9.0 event has been located OFF THE WEST COAST OF NORTHERN SUMATRA. [...]
This is now the fourth largest earthquake in the world since 1900 and is the largest since the 1964 Prince William Sound, Alaska earthquake.
Today's shallow, thrust-type earthquake occurred off the west coast of northern Sumatra at the interface between the India and Burma plates. In this region, the Burma plate is characterized by significant strain partitioning due to oblique convergence of the India and Australia plates to the west and the Sunda and Eurasian plates to the east. Off the west coast of northern Sumatra, the India plate is moving in a northeastward direction at about 5 cm per year relative to the Burma plate. Preliminary locations of larger aftershocks following today's earthquake show that approximately 1000 km of the plate boundary slipped as a result of the earthquake. Aftershocks are distributed along much of the shallow plate boundary between northern Sumatra (approximately 3 degrees north) to near Andaman Island (at about 14 degrees north).
COLOMBO - Massive rescue operations were scrambled along Asia's devastated coastlines as the death toll from a powerful earthquake and the giant tsunamis it unleashed rose to almost 23,000 and hopes faded for many thousands more still missing.
Horrific scenes of destruction met emergency teams as bodies piled up by the hour from Sri Lanka to India, Indonesia to Thailand, while international aid agencies rushed food and clothing to hundreds of thousands left homeless.
Hundreds of rescue ships, helicopters and planes were mobilised to evacuate tourists from wrecked resorts and airlift stricken victims to hospitals already overflowing with the wounded and corpses.
The trail of devastation came after an earthquake erupted off Indonesia on Sunday, razing buildings in the Indonesian city of Banda Aceh and triggering giant tidal waves which battered the coasts of Sri Lanka, India, Thailand, Indonesia, the Maldives, Myanmar and Malaysia.
As survivors were evacuated from stricken areas, the full horror of carnage wrought by the tidal waves emerged; babies torn from their parents' hands, children and the elderly hurled out to sea from their homes, entire buildings swept away.
The quake, the fourth largest recorded since 1900 and measuring 9.0 on the Richter scale, occurred after a rupture on the Indian Ocean seabed caused by the violent grinding of two tectonic plates.
Sri Lanka and India were severely hit with respective death tolls of 10,890 and 6,289, while the number of dead in Indonesia rose to 4,725. A further 839 deaths were reported in Thailand, 51 in Malaysia, 43 in the Maldives, 30 in Myanmar and two in Bangladesh.
Huge waves swept some 7,000 kilometres (4,000 miles) as far as Africa, crashing on to the shores of Kenya and Somalia, affecting the islands of Mauritius, Reunion and the Seychelles on the way, and leaving several people missing there.
Indonesia's Aceh province bore the brunt of the temblor, hit at point-blank range and then battered by a tsunami, leaving at least 4,725 dead and many more missing.
An AFP reporter among the first to reach the province's main city Banda Aceh, which has been in blackout since the quake struck, described a scene of ruin and death, with hundreds of bodies and pulverised buildings.
Bloodied corpses covered by plastic sheets lay rotting on the ground at an Indonesian Red Cross office in Lambaro on the northern outskirts of Banda Aceh. Police said there were 500 bodies at the centre. [...]
Relief efforts have been hampered by the closure of the region's main airport at Banda Aceh.
In Sri Lanka a massive humanitarian operation was launched to help 250,000 people believed to have lost their homes.
"We had no mechanism to deal with this type of disaster," said top government aide Lalith Weeratunga, as the nation appealed for international aid and President Chandrika Kumaratunga declared a state of disaster.
In southern India survivors grimly buried or burnt their dead as the death toll rose to at least 6,289, with thousands more missing amid warnings of a return of killer tsunamis.
The dead included about 3,000 in the Andaman and Nicobar Islands, close to the temblor's epicentre. Thousands of people were fleeing the coasts of the islands after fresh tremors hit Monday and meteorologists warned aftershocks could trigger "big waves" until Tuesday afternoon.
The death toll in Thailand included scores of foreign tourists and a grandson of King Bhumibol Adulyadej, with more than 7,200 injured.
Almost 29,000 people were evacuated from the worst affected areas, which included the resort islands of Phuket and Phi Phi where thousands of European tourists had been enjoying holidays.
Hardly a building was left standing on Phi Phi island east of Phuket, where bodies were seen strewn about the island, covered in white cloths before being taken away by emergency crews or Western tourist volunteers.
"I saw bodies almost everywhere on land, and in the water too, and I think there are many more bodies trapped under the bungalow debris," said rescuer Wirat Mansa-ad, estimating 300 died on the island alone.
As Thailand mobilised its army and navy in a huge rescue operation, dazed foreigners began flying home -- still struggling to come to grips with what had happened.
Just before the first wave struck, "there was no water left in the ocean. The fish were just flapping and dying on the beach," Danish tourist Svend Falk-Roenne, 52, told AFP in Bangkok on his way home from Phuket.
"Then the wave just came towards us. I've never seen anything like it." [...]
Melina Heppell, a six-month-old baby girl from Australia, was swept from her father's arms on Patong Beach, Phuket, when a tsunami wave hit, her uncle Simon Illingworth said on Australian television.
"They were walking along Patong Beach yesterday ... He thought he had the baby in his hands, but all he had was clothes," Illingworth said, tears streaming down his cheeks.
The United Nations rushed disaster teams to south and southeast Asia, saying hundreds of thousands of people in coastal areas were at risk, with livelihoods from fishing and farming wiped out and disease threatening to wreak more havoc.
Governments from France to Australia and Russia to the United States pledged aid and assistance, despatched aircraft, doctors and disaster relief specialists to the worst-hit areas.
"The power of this earthquake, and its huge geographical reach, are just staggering," said Carol Bellamy, executive director of UN Children's Fund (UNICEF). [...]
Geologists describe Sunday's powerful earthquake in the Indian Ocean as a once-in-a-generation event.

The U.S. Geological Survey says the 8.9 magnitude earthquake that triggered the devastating tsunami, or tidal wave, occurred at a depth of 10 kilometers, and was centered west of the Indonesian island of Sumatra, some 1,600 kilometers northwest of Jakarta.

"This is actually the fifth-largest [seismic] event since 1900. It is the largest since the Prince William Sound earthquake in Alaska of 1964. It is pretty rare," said Julie Martinez, a USGS geophysicist in the western U.S. state of Colorado.
The United Nations warned on Monday of epidemics during the coming days unless health systems in southern Asia were able to cope with the situation after nearly 15,000 people were killed and hundreds of thousands displaced by yesterday's devastating earthquake.

Yesterday, several aid agencies from all over the world sent staff, equipment and money to southern Asia after a massive earthquake devastated at least six countries on Sunday.

"This may be the worst national disaster in recent history because it is affecting so many heavily populated coastal areas ... so many vulnerable communities," the UN's Emergency Relief Coordinator Jan said on Monday.

"The longer term effects may be as devastating as the tidal wave or the tsunami itself ... Many more people are now affected by polluted drinking water. We could have epidemics within a few days unless we get health systems up and running.

"Many people will have (had) their livelihoods, their whole future destroyed in a few seconds."

Sri Lanka, India and Indonesia were the most areas affected by the quake, as they suffered the highest death tolls. Also Thailand, Malaysia, Myanmar and Bangladesh were hit by the surging walls of water. Nearly 800,000 people were displaced in Sri Lanka alone, according to government officials.

Experts say that five main issues should be addressed to avoid epidemics in the quake-hit region, which are: water, sanitation, food, shelter and health.

"We've had reports already from the south of India of bodies rotting where they have fallen and that will immediately affect the water supply especially for the most impoverished people," said Christian Aid emergency officer Dominic Nutt.

"This is a massive humanitarian disaster and the communications are so bad we still don't know the full scale of it. Unless we get aid quickly to the people many more could die," said Phil Esmond, head of Oxfam in Sri Lanka.

On the other hand, the International Federation of Red Cross and Red Crescent Societies said it needs $6.5 million for immediate aid funding.

"This is a preliminary appeal. It will be revised after exact needs are evaluated," said Simon Missiri, head of the federation's Asia Pacific department.

"The biggest health challenges we face is the spread of waterborne diseases, particularly malaria and diarrhea, as well as respiratory tract infections," said the Red Cross Federation's senior health officer Hakan Sandbladh.

The federation also said it would send an assessment and coordination team to Sri Lanka, the area most affected by Sunday earthquake.

It added that it had on standby several emergency response units specialized in water and sanitation as well as field hospitals.

Also the United Nations said it was sending special aid teams to Southern Asia countries after the tsunami disaster.

"UN disaster assessment and coordination teams are being dispatched throughout the region to work with governments of affected countries in providing rescue and relief assistance," said a spokesman for UN Secretary General Kofi Annan.

Annan's spokesman added that "the United Nations stands ready to provide the assistance necessary to meet the needs created by these natural disasters."

He said that the Secretary General was "profoundly saddened to learn of the massive loss of life and destruction."

"He extends his sincere condolences to the people and governments of the countries affected as they cope with their catastrophic losses."

The UN Office for the Coordination of Humanitarian Affairs (OCHA) said the first teams were already sent to Sri Lanka.

The OCHA issued a statement, saying that the countries in the quake-hit zone needed portable sanitation facilities, medical supplies, tents and helicopters to evacuate people.

"This is the first step in what will surely be a larger United Nations response to catastrophic losses suffered as a result of earthquakes and tidal waves," Jan Egeland, the UN Emergency Relief Coordinator, said.

Meanwhile, the UN Children's Fund (UNICEF) said its offices circling the Indian Ocean are currently assessing the damage after the devastating earthquake. It added that hundreds of thousands of children and their families were in danger.

"The power of this earthquake, and its huge geographical reach, are just staggering," said UNICEF executive director Carol Bellamy.

"Hundreds of thousands of children in coastal communities in six countries may be in serious jeopardy," she said in a statement.

"We're supporting governments in their damage assessments, and we're prepared to respond wherever help is needed."

Warnings could have saved thousands

Yesterday, a U.S. Geological Survey official said that a warning center such as those used around the Pacific could have saved thousands of people in Asia who were killed by the earthquake and tsunamis.

Waverly Person of the USGS National Earthquake Information Center said that none of the countries that were most severely affected by yesterday's disaster, among which is Sri Lanka, India, Thailand, and Indonesia, had a tsunami warning mechanism or tidal gauges to alert people to the rise of water that followed a massive earthquake.

"Most of those people could have been saved if they had had a tsunami warning system in place or tide gauges," he said.

"And I think this will be a lesson to them," he said, referring to the governments of the affected countries.
Aid agencies are rushing to provide food and shelter for millions of people made homeless by the tidal waves across Asia.
In India, World Vision said the first concern was feeding survivors of the tsunami.
"We are providing cooked food so that people have sustenance and we expect to feed 5,000 families today on the east coast," said communications manager Jayath Vincent.
"We are also moving into the supply of dried food such as rice and dhal as well as blankets so that people have at least something to start with when they go back."
World Vision's relief director in Sri Lanka, Andrew Sundersing, said that the charity was running feeding programmes in eight districts and would be launching more tomorrow.
"We are co-ordinating and working with the government and other NGOs and we are concentrating at the moment on providing water and cooked food for people. This is the worst thing we have seen in the country in 50 years. We have never had such a natural disaster."
Oxfam has sent sixty 1,000 litre water tanks to Trincomalee, one of the worst affected areas in Sri Lanka, and is planning urgent water distribution.
The aid agency is also preparing 25,000 food packs containing rice, flour, dhal, fish, sugar and cereal, and 10,000 packs containing other essential items such as soap, candles and matches.
In the north of the country, Oxfam has started distributing sleeping mats, plastic sheeting and food to thousands of homeless families, and is flying in flood experts from Bangladesh to help manage the response.
The charity has launched an appeal for public donations to assist with the disaster, and is carrying out assessments of the situation in Tamil Nadu and Indonesia. The British Red Cross has also launched an appeal in response to the widespread flooding and its emergency response unit (ERU) is on standby to go to the region.
Red Cross volunteers trained in disaster response have been evacuating affected people and giving first aid to the injured.
The Norwegian government has donated £500,000 to Save The Children for immediate relief in Sri Lanka, though the charity estimates it will need several million pounds to provide an effective response to the tragedy.
A spokeswoman for Save The Children said the agency had staff working along the coast from Jaffna in the far north of the island down to Galle in the south.
"We are looking at providing food as well as non-food items including sheets, candles and detergent to 33,000 families in Sri Lanka.
"Children and women have been most affected in large numbers and our priority is looking after them and helping them," she said.
New Delhi, India, Dec. 27 (UPI) -- A fresh earthquake measuring 6.0 hit India's Andaman and Nicobar islands Monday, a day after the tsunami responsible for the deaths of at least 14,000.
The new tremor hit at daybreak Monday, according to reports by Khaleej Times Online.
Details on casualties and damage from the latest quake were not immediately known, said Jaya Chandran of the Indian Meteorology Department.
The year 2004, punctuated by four powerful hurricanes in the Caribbean and deadly typhoons in Asia, was the fourth hottest year on record a UN weather agency said.
The World Meteorological Organisation said on Wednesday it expects Earth's surface temperature to rise 0.4 degrees Celsius higher than the normal 14 degrees Celsius adding 2004 to a recent warming trend that saw the hottest year registered in 1998 and the top three hottest since then.
The month of October also registered as the warmest October ever since accurate readings were first started in 1861, the agency responsible for assembling data from meteorologists and climatologists worldwide, said.
"This was a very warm year," Michel Jarraud, the WMO
secretary-general, said. He noted that it was also marked by an unusual number of hurricanes and tropical storms that hit the Caribbean, the United States and Asia.
Greenhouse gases
The report's release comes as environmental ministers from 80 countries gathered in Buenos Aires for a UN conference on climate change, looking at ways to cut greenhouse gases that some have blamed for Earth's warming.
This summer, heat waves in southern Europe pushed temperatures to near-record highs in southern Spain, Portugal and Romania, where thermostats peaked at 40 degrees Celsius while the rest of Europe sweltered through above average temperatures.
Jarraud said the warming and increased storm activity could not be attributed to any particular cause, but was part of a global warming trend that was likely to continue.
Scientists have reported that global temperatures rose an average of 0.6 degrees Celsius over the past century with the rate of change since 1976 at roughly three times that over the past 100 years.
Strong storms
This year, the hurricane season in the Caribbean spawned four hurricanes that reached Category 4 or 5 strength capable of causing extreme and catastrophic damage. It was only the fourth time in recent history that so many strong storms were recorded. They caused more than $43 billion in damages.
The stormy season in the Caribbean inflicted the most damage on Haiti, killing as many as 1900 people from flooding and mudslides caused by tropical storm Jeanne in September.
Japan and the Philippines also saw increased extreme tropical weather, with deadly typhoons hitting both islands. Japan registered a record number of typhoons making landfall this year with 10, while back-to-back storms in the Philippines killed at least 740 people in what was the wettest year since 2000, the UN agency said.
UN environmental officials released new findings that 2004 also was the most expensive year for the insurance industry as a result of hurricanes, typhoons and other weather-related natural disasters.
Signs Economic Commentary
Donald Hunt
December 26, 2004
Last week brought good news (with one important exception) for those trying to maintain the illusion that all is well in the economy. The Dow was up 1.66% for the week closing at 10,827, up 284 points. The NASDAQ gained 1.19% closing at 2161.  The interest rate on the 10-year US Treasury bond was essentially unchanged closing at 4.18%.  The price of gold in dollars closed at $442 an ounce up slightly from $441. The one piece of bad news was perhaps the most important one: the dollar hit record lows against the euro, closing at 1.35 dollars for one euro. All this news left many people in the United States who get their news from mainstream sources in a good economic mood going into the Christmas weekend.
Of course, if you listen to the mainstream economists, they will tell you that everything is getting better economically.  It is only when you listen to their reasons and realize that they are leaving out the most important factors, the essentially non-economic ones, that you can see where their delusion lies. It is the unspoken assumptions that are key: as long as all the non-economic factors stay the same, then everything will be fine. What are the chances that political or climatological factors will remain the same in the near future? Take this wire-service article that appeared on Dec. 22nd:
WASHINGTON (AFP) - The

US

economy grew at a brisker-than-expected 4.0 percent annual pace in the third quarter, the government said,

raising

hopes for a solid 2005.

The expansion in gross domestic product, powered by robust consumer and business expenditure, was faster than an earlier estimate of 3.9 percent growth, the Commerce Department said.

It followed a moderate 3.3-percent growth pace in the second quarter.

"The economy is improving. There might be some worries about the pace of job creation, but strictly looking at GDP, the economy is in full recovery," said Chris Rupkey, economist at Bank of Tokyo Mitsubishi.

The big dynamos in the economy were:

-- Consumer spending,

which surged at a 5.1-percent pace after growth of 1.6 percent in the second quarter.

-- Business investment, which roared 13.0 percent higher, after a gain of 12.5 percent in the previous quarter.

-- Final sales, which leapt 5.0 percent, twice as fast as in the previous quarter.

The government revised the economic pace higher, saying imports, which eat into growth, were a little slower than had been thought, gaining 4.6 percent, not 6.0 percent.

Government spending, however, was also revised down a bit down to show a gain of 0.7 percent instead of 1.2 percent.

"It underscores a story of robust growth in the

US

economy with pretty good momentum," said BMO Financial Group analyst Sal Guatieri.

The report showed "plenty of momentum" in business investment, partly reflecting low interest rates and renewed confidence in the economic expansion, Guatieri said.

"I think business investment will remain strong in the year ahead."

Consumer spending, which accounts for two-thirds of

US

economic activity, also showed the impact of low interest rates and strong income growth, helped in part by net jobs growth.

"This report just re-affirms to us that the

US

economy has pretty solid foundation for continued growth ahead," Guatieri said.

He forecast 4.0-percent growth in the final quarter of 2004.

In 2005, the economy would likely slow to a still solid 3.7 growth pace as the impact of low interest rates and heavy tax cuts waned, he said. Drags on growth would include the lack of tax cuts, higher rates and higher energy costs.

Despite rising interest rates, housing was likely to remain healthy, he said.

"Unless they rise

a another

couple of percentage points, we don't see a marked slowdown in the housing in the housing industry. We are not too worried about a marked slowdown in the housing industry next

year,

possibly in 2006 we will get a pull back to normal levels of activity."

In an encouraging sign for consumer spending, major

US

retail chains reported Monday a pre-Christmas spending rush.

Sales jumped 1.6 percent in the week ending December 18, adding to a rise of 1.2 percent the previous week, according to a survey by the International Council of Shopping Centers (ICSC) and UBS Warburg.

Compared to a year ago, sales were up 3.5 percent.

On Friday, the White House predicted economic growth at a 3.5 percent pace in the last quarter 2005 after an expected 3.9 percent this year.

The unemployment rate was projected to gradually decline from 5.4 percent of the labor force now to 5.3 percent next year, 5.2 percent in 2006 and to 5.1 percent in 2007 and later years.

The

US

economy has churned a net 185,000 new jobs per month on average during the first 11 months of 2004, the White House said, quoting Labor

Department  data

.

Job growth during the four quarters of 2005 was expected to be about 175,000 per month.
Sounds pretty good, doesn't it? Notice that factually everything they said was pretty much true.  What's the problem then?  Let's look at the underlying assumptions.
The first assumption of mainstream economists is that the economy runs by natural laws, that the economic cycle is a natural cycle.  While they would concede that political actions could affect how these natural laws play out, they never would concede that economic outcomes are essentially the result of conscious decisions by the people in a position to control the economy and the business cycle.  Of course, some of these analysts are smart enough to know that their assumptions are faulty.  The point of these assumptions is always that that is what they want us to think.  It is "pump and dump" on a large scale. They want to be the smart ones who get out in time, but they need a lot of suckers to buy in when they want to get out. Again reading by what they are leaving out, it is clear that they are assuming that the war in Iraq won't take a turn for the worse, that the US won't start something with Iran or Syria, that the dollar won't collapse, and that there won't be some catastrophic event, either natural or "terrorist" –related.  
Note also in the second paragraph that the main engine for the growth was said to be strong consumer spending.  Now these "consumers" are the same ones who are having their health insurance scaled back or eliminated, are having their jobs or the jobs that they aspire to shipped to low-cost countries, and who are having the interest rates on their credit cards and mortgages increased to keep the dollar from collapsing. 
The analyst cheerfully states that housing prices should hold up "unless [interest rates] rise by another couple of points." Which is like saying that things will go well unless they don't.
Business investment is also rising strongly. This is not surprising and probably results from pent-up demand from postponed investment over the last three years.  But again, businesses only invest to prepare for future demand, and if future demand should drop, what then?  What about government demand? According to this article, government spending is slowing, even factoring in the highly wasteful, yet stimulating in the short term, military spending.
And let's not forget the economic consequences of fear.
The Bush administration can only stay in power by keeping the American people in a state of fear, and their plans will entail creating a very justified feeling of fear in the rest of the world. Fear makes it harder to transport goods,  people and ideas.  The free flow of these things is essential to healthy economic growth.  Slowing down border crossings, customs inspections at ports, air travel, the granting of student visas, increasing wasteful spending for fascist surveillance technologies, all these things slow the economy.
The appearance of a good economic future is especially important to maintain during the Christmas shopping season.  The mainstream press will, however, show some of the storm clouds. This is so that they can't be accused of not warning us after the crash happens.  The following is from another wire-service report from the same day as the one we just quoted:
LONDON (AFP) - The dollar struggled against the euro in thin pre-holiday trade despite an upward revision to US economic growth in the third quarter, while analysts forecast possible further strains for the US currency before the end of 2004.

The single European currency rose to 1.3382 dollars in late European trading from 1.3369 late on Tuesday in

New York.

The dollar was trading at 104.06 yen from 104.32 on Tuesday.

An upward revision to

US

gross domestic product growth in the third quarter was not enough to turn the tide against the US dollar

Official figures showed GDP up 4.0 percent on an annual rate compared with the 3.9 percent previously recorded.

"Though the market is now well into the last trading sessions for the year, there is still sufficient trading time left for some activity yet -- activity that we believe will be in the form of further dollar losses," Commerzbank Securities currency strategist Karen Jones said.

The dollar fell to an all-time record low of 1.3469 reached on December 7, on worries over the swelling current account and budget deficits in the

United States

.
Therefore, what we will be keeping our eye on economically are gold prices, interest rates and the US housing market. 
The rest of Signs of the Times will report on the non-economic factors of wars, political clampdowns and natural disasters.
We will look more carefully at these economic factors in future reports.  Again, though, if these trends are deliberate we need to know why these steps are being taken.  Could it be that the corporate oligopoly are trying to install a kind of corporate, high-tech feudalism?  Another thing for us to ask ourselves is, if the economy collapses, with asset prices falling sharply, massive unemployment and bankruptcies, how much money would it take to buy up EVERYTHING in the world? Some have estimated that it would only be about $10 trillion.  A would-be permanent ruling class, having squeezed everything they could out of the rest of us, having lent the better-off among the rest of us so much money we can never pay back, having parked their money in real assets (gold, guns, & oil), could push the world economy over the edge then step in and buy everything back up.
The other thing to consider may be more important: What if things have been controlled but can only be controlled up to a certain point? What if we are at the borderline of chaos, at a point far from equilibrium, at that point in non-linear dynamics where things can swing wildly in different directions?
If one allows an intense flow

of  energy

in and out of a system (that is, if one pushed it far from equilibrium), the number and type of possible historical outcomes greatly increases. Instead of a unique and simple form of stability, we now have multiple coexisting forms of varying complexity (static, periodic, and chaotic attractors). Moreover, when a system switches from one stable state to another (at a critical point called a bifurcation), minor fluctuations may play a crucial role in deciding the outcome. (Manuel De Landa, Thousand Years of Nonlinear History, New York: Zone Press, 1997, p. 14)
Remember the Achilles heel of the STS hierarchy: wishful thinking. It may be as if someone were trying to engineer global warming by increasing carbon dioxide emissions into the atmosphere and by increasing cosmic energy inputs into the earth's system but ended up by creating an ice age instead, which is, in fact, one of the attractors that lie on the other side of climate disequilibrium.
As Robert Gelfand wrote in The American Reporter ("Economic Apocalypse is 'Talk of the Town'" on www.american-reporter.com):
For those who are not economists, questions abound. Will there be serious inflation as there was in the 1970s, leading to increases in the prices of everything from milk to housing? Will there instead be a collapse in real estate values provoked by widespread bankruptcies, themselves the product of higher interest rates? How can we know? Probably nobody can know what our economic future is going to bring. The one important point from the media standpoint is that the situation is probably becoming more volatile. Whichever way things swing, it will be more violent.
The fractal geometrist, Benoit Mandelbrot, published a book this year analyzing the stock market from a non-linear point of view and also concluded that violent swings are probable (The (Mis)behavior of Markets, Basic Books: 2004).  Mandelbrot argues that wild swings are way more frequent than they would be under standard linear dynamics.  According to Mandelbrot, "Index swings of more than 7% should come once every 300,000 years; in fact the 20th century saw 48 such days."  Instead of a dynamic where yesterday's price change does not influence today's, a wild swing on one day makes one much more likely to occur on the next day.
Perhaps we are approaching a point economically where many things can happen:
It is therefore important, when we try to see around the corner economically, not to focus too much on the past.  The present, when viewed in the most open and objective way, may hold better clues to possible futures. While it may be that an illuminati-type group has been manipulating money and wealth for millennia with a view to establishing complete control, at the very moment of the completion of the plan, the outcomes may potentially go in many directions, directions that can be influenced by any one of us acting in favor of our own destiny.
LONDON, England (Reuters) -- The euro hit a record high against the dollar for a third straight trading day on Monday as confidence grew that euro zone policymakers would not intervene to halt the currency's surge.
The euro also rose to its highest in 18 months against the yen as traders assessed the economic impact from the deadly tsunami that devastated parts of Asia at the weekend.
In a newspaper interview on Friday, Dutch Finance Minister Gerrit Zalm said the euro's rise was still within acceptable margins, suggesting little official alarm at the pace of the rise.
"The market is still reacting to the comments from Zalm," said Jonas Ahlander, currency strategist at SEB in Stockholm. "There has been no news on the macro-economic front today."
The euro rose to highs of around $1.3555 and 140.70 yen in Tokyo trade before paring gains to stand little changed at $1.3530 and 140.40 yen by 0900 GMT. The dollar was steady against the yen, at 103.74.
BEIJING - Iraq will tell its neighbours to "stop meddling" in its affairs when they meet in Amman next month, interim Iraqi Foreign Minister Hoshyar Zebari said in an interview with Chinese state media.
"We will definitely raise the issue and tell the world to stop meddling," the foreign minister told Xinhua news agency after a four-trip visit to China.
He said that regional intervention was "detrimental" to Iraq's electoral process.
Earlier this month, Jordan's King Abdullah II accused Iran of trying to influence the January 30 Iraqi elections in a bid to create a "crescent" dominated by Shiites extending from Iraq to Lebanon.
In response, Iran said Sunday its Foreign Minister Kamal Kharazi might boycott the meeting scheduled in Amman on January 15.
Zebari said the interim Iraqi government would tell its neighbours that "if you help us, help us positively", adding that the Iraqi people should have the right to determine their future freely.
"This is our future," he said.
Iran has constantly rejected allegations made by US and Iraqi leaders that it is meddling in Iraq, where the majority of the country's population share the Islamic republic's Shiite Muslim faith.
WASHINGTON - The United States is helping the interim Iraqi government continue to make major economic changes, including cuts to social subsidies, full access for U.S. companies to the nation's oil reserves and reconsideration of oil deals that the previous regime signed with France and Russia.
During a visit here this week, officials of the U.S.-backed administration detailed some of the economic moves planned for Iraq, many of them appearing to give U.S. corporations greater reach into the occupied nation's economy.
For example, the current leadership is looking at privatising the Iraqi National Oil Company, said Finance Minister Adil Abdel Mahdi.
The government, which is supposed to be replaced after elections scheduled for January, will also pass a new law that will further open Iraq's huge oil reserves to foreign companies. U.S. firms are expected to gain the lion's share of access in a process estimated to be worth billions of dollars.
"So I think this is very promising to the American investors and to American enterprises, certainly to oil companies," Abdel Mahdi said at the National Press Club in Washington, DC on Tuesday.
Abdel Hadi, formerly a member of the exile Iraqi opposition, said the interim government will also reconsider deals signed between French and Russians oil firms and the regime of former President Saddam Hussein. It is still not clear whether those contracts will be cancelled altogether or just reduced.
France and Russia both opposed the March 2003 U.S.-led invasion of the Arab country and companies from those nations were initially banned by the U.S. occupation administration, the Coalition Provisional Authority (CPA), from helping to "rebuild" Iraq.
Washington later said non-U.S. firms could work there, after the world's rich nations agreed to forgive part of Iraq's debt, a decision that opened the door to Baghdad signing on to a loan programme designed by the International Monetary Fund (IMF).
But to date all contracts let for "reconstruction" by the U.S. Agency for International Development (USAID) have gone to U.S. firms, which have then subcontracted some work to foreign companies. [...]
Iraqi officials say the country's unemployment rate is now 27 percent, but some groups have estimated it to be as high as 50 percent.
The IMF has been notorious for imposing conditions that its economists say are necessary to slash nation's budget deficits.
Development groups and anti-poverty campaigners argue those measures favour corporations in the most industrialised nations while harming the poor and middle class in borrowing countries.
The programme with Iraq appears to be no different.
Called the "enhanced post-conflict facility," the IMF programme bestows 420 million dollars in loans to the Iraqi government as a first step, promising more in 2005 if the nation meets more demanding conditions.
The IMF, which is dominated by the United States and other rich nations, has said it is willing to loan Iraq 2.5-4.3 billion dollars over three years now that an internationally recognised government is in place in the nation.
Washington also brokered talks that began two weeks ago to make Iraq a member of the World Trade Organisation (WTO).
During this week's meeting of the JEC, the United States Agency for International Development (USAID) said it will focus on lending for Iraq's agricultural sector, which will include over 100 demonstration projects throughout the country to reinvigorate crops and to boost the industry, with the help of U.S. companies.
The United States Treasury and USAID also said they will back a housing fund in Iraq, which will start lending in January 2005 and is designed to add 30,000 new residential units in and around Baghdad during the year. Many U.S. companies will be involved. [...]
FALLUJA - Iraqis reacted with anger, frustration and resentment on Friday after many returned to Falluja to discover their homes in rubble and their livelihoods ruined following last month's U.S. offensive.
"I saw the city and al-Andalus destroyed," said Ali Mahmood, 35, referring to the district of the city he returned to briefly on Thursday but now plans to leave after seeing the mess.
"My house is completely destroyed. There is nothing left for me to stay for," the teacher said, adding that he would rather live in the tented camp outside Falluja that has been his family's home for the past two months.
U.S. Defense Secretary Donald Rumsfeld, on a suprise pre-Christmas visit to Iraq, visited troops at a base near Falluja on Friday but made no mention of the city's rebuilding. [...]
Conservative estimates say several hundred buildings were partly or completely destroyed by the U.S. assault, which began on Nov. 8 and involved bombardment by U.S. planes, tanks and artillery. Rebels also blew up many homes in booby-trap blasts.
The offensive, designed to uproot insurgents from what had become a guerrilla bastion, was declared a success more than a month ago, but fighting continued in several districts. U.S. planes bombed a western neighbourhood overnight, residents said.
An Iraqi Health Ministry official said his greatest concern was the resentment Falluja's people were likely to feel when they saw how much damage had been done to their homes.
That was certainly the case on Friday. While those who fled were at pains to say they had nothing to do with the rebels who made Falluja their stronghold, many of them have since become angry and militant as a result of the offensive.
"Would Allah want us to return to a city that animals can't live in?" said Yasser Satar as he saw his destroyed home.
"Even animals who have no human sense and feelings can not live here," he said, crying.
"What do they want from Falluja? This is the crime of the century. They want to destroy Islam and Muslims. But our anger and resistance will increase." [...]
The city was estimated to have had a population of around 250,000 before the offensive. It is not clear how many people stayed behind during the fighting, although it is thought to have been around 50,000, mostly in outlying areas. Most central areas became a ghost town. [...]
In the coming weeks, others will be allowed to return to their neighbourhoods.
But they will be without water and electricity as basic services and communications were knocked out in the assault.
Iraq's government has said it will pay $2,000 compensation for partial damage to homes, $4,000 for substantial damage and $10,000 to those whose homes were completely destroyed -- far less than Iraqis say they would need to rebuild their homes.
Shopkeepers will receive $1,500-$3,000 based on the size of their shop and what they sell. But that may not be enough to assuage the anger of many.
Asked Satar: "Is this freedom and democracy that they brought to Falluja?"
In the Saudi government daily Al-Watan, an article from Brussels written by Fakhriya Ahmad charges that, based on alleged secret European military reports, the U.S. military in Iraq is harvesting and selling human organs. The following day, the story was also published in the Iranian daily Jomhouri-ye Islami, [1] as well as the Syrian daily Teshreen. [2] The following are excerpts from the article: [3]
"Secret European military intelligence reports indicate the transformation of the American humanitarian mission in Iraq into a profitable trade in the American markets through the practice of American physicians extracting human organs from the dead and wounded, before they are put to death, for sale to medical centers in America. A secret team of American physicians follow the troops during their attacks on Iraqi armed men to ensure quick [medical] operations for extracting some organs and transferring them to private operations rooms before they are transferred to America for sale.
"The reports confirm the finding of tens of mutilated cadavers or cadavers missing parts. Some were found without a head. The American military command could not offer reasons to explain the bewilderment about the missing parts, suggesting that this may have been caused by the penetration of bullets to the [missing] parts. But these excuses cannot be medically accepted. The reports also confirmed that the burning of bodies was deliberate in order to conceal the crime of organ extraction. [The reports] further indicate that American medical teams have [made] active and suspicious moves in Iraq to recruit some Iraqis to guide them to dead and critically injured individuals to engage in the extraction of organs. These teams offer $40 for every usable kidney and $25 for an eye. The reports confirm the finding of mutilated bodies in Fallujah. The reports indicate that the cadavers are immunized inside special cars to prevent the spread of the plague until the bodies are buried by their relatives.
"The reports have indicated that a number of those killed in 'Abu Ghraib' and other prisons were subjected to operations for extracting their organs. Following their mutilations, the bodies were discarded far from the prisons to conceal the facts. The reports revealed that that the American forces restricted the media by force to prevent them from getting near the scenes and recording the events. But the relatives of the Iraqis are aware of these facts. The reports have [also] indicated that the military forces of the European allies have noticed the absence of organs from the cadavers that were dealt with by the Americans and have reported to their high command, which instructed them to maintain silence and to avoid the discussion of the subject due to its gravity, while the military and intelligence high command have written secret reports about was observed by their forces and sent them to the European ministries of defense for their information."
[1] Jomhouri-ye Islami (Iran), December 19, 2004. The article in Jomhouri-ye Islami also included pictures of Iraqis whose organs had allegedly been taken, including a picture of Abu Ghraib.
[2] Teshreen (Syria), December 19, 2004.
[3] Al-Watan (Saudi Arabia) December 18, 2004.
BAGHDAD - Fourteen people, including a politician, were killed in Iraq as a militant group released a video claiming to show the suicide bomber who carried out the deadly attack on a dining hall at a US army base in Mosul.
With threats of boycotts by Sunni Muslims casting a shadow over preparations for the January 30 elections, a report suggested that Washington is trying to guarantee Sunnis top government jobs regardless of the outcome of the vote.
The daily litany of violence continued, with seven members of a single family killed when a bomb blast in the Shiite holy city of Karbala levelled their home, police said.
Just two family members survived -- an elderly woman who escaped with light injuries, and a seven-year-old girl who was out of the house at the time, police spokesman Rahman Meshari told AFP.
Earlier, two people were arrested in the Karbala area -- one of whom was found with 3,000 mortar shells and the second with explosives detonators, said police in the holy Shiite city where a bomb killed 14 people a week ago.
A politician critical of Syria, a civil defense force officer and one of his assistants were gunned down in shootings in the Baghdad area, officials said.
Mohammed Abdul-Hussein from the Democratic Party of the Iraqi Nation died instantly when three masked gunmen opened fire as he left home, said the organization's leader Mithal Alussi.
Alussi, who blamed the former ruling Baath party and Syrian intelligence agents for the killing, and his party were recently expelled from a wider political coalition after he made a trip to Israel.
Further north, a father and son were killed in a roadside bombing in the refinery town of Baiji, police said. A Turkish truck driver was also killed by armed men as he passed through the city.
Islamist group Ansar al-Sunna posted footage on its website that showed a masked man identified as Abu Omar al-Mosuli hugging his comrades and bidding them farewell before heading off to carry out the attack on the Marez base, that killed 22, including 14 US military personnel.
Another scene in the video, whose authenticity was not immediately possible to verify, showed a plume of white smoke that looks like the explosion at the mess hall.
He was able to infiltrate the base "through a breach in the perimeter fence .. during a changing of the guard, following prolonged surveillance," said the statement read by one of the militants.
If the video turns out to be genuine, it will further embarrass US commanders already facing criticism over the security breach that led to the deadliest single attack on the United States in Iraq. [...]
The latest updated UNICEF report (December 2004) reveals massive under-5 infant mortality in Occupied Iraq and Occupied Afghanistan totalling over 0.4 million for the year 2003. However Anglo-American-dominated global media will simply not report this horrendous mortality in these US-occupied countries.
The US-led invasion of Iraq was not UN-sanctioned and was ostensibly based on three palpable falsehoods, namely that Iraq posed a threat to remote Anglo-Celtic countries such as the US, UK and Australia; that there were Al Qaeda-Iraq Government links; and that Iraq (like the US, the UK and others) possessed biological, chemical and nuclear weapons of mass destruction.
Millions of sensible, humane people around the world were utterly unconvinced about these propositions at the time of the invasion and their sensible, honest assessments were subsequently borne out. The invasion by the US-led Coalition of a remote, non-threatening and economically and militarily crippled country constituted an egregious war crime.
The massive, avoidable mass mortality in the US-conquered Occupied Iraqi and Afghan Territories, as now confirmed by the latest UNICEF report, represents excessive civilian mortality in conquered countries that in turn also constitutes an egregious war crime.
Indeed some months ago I and others separately lodged formal complaints to the International Criminal Court about US Coalition war crimes in Iraq on the basis of illegal invasion and excessive civilian mortality in a conquered country.
Six months ago my conservative assessment that the post-invasion avoidable mortality in Iraq was of the order of 100,000 per year was based on straightforward analysis of publicly-available UN and UNICEF demographic data and is in agreement with the latest updated UNICEF figures.
However what is profoundly disturbing is the extraordinary refusal of Anglo-American-dominated, mainstream global media (with a notable few exceptions) to report this publicly-available, expert evidence of massive post-invasion avoidable mortality (or "excess mortality").
In late October 2004 the prestigious UK medical journal The Lancet published an expert study with data indicating a post-invasion excess mortality of up to about 300,000 (i.e. 180,000 per year). However there was only limited subsequent mainstream media reportage of a lower estimate of post-invasion excess mortality of 100,000 (arrived at by deleting mortality data from the Fallujah area as being unrepresentative).
The same US and UK governments which had falsely claimed imminent long-distance Iraqi threats, the existence of Al Qaeda-Iraq links and Iraqi weapons of mass destruction now disputed the veracity of peer-reviewed, scientific research on Iraq mortality in a top medical journal. The US-installed Iraq puppet government was extraordinarily eager to minimize the extent of Iraqi casualties - just as it has been obscenely eager to help the US wreck Fallujah (an Iraqi city of 300,000) "in order to save it".
The UK Government Foreign Minister Straw put up what is termed a "straw man" argument (an actually irrelevant proposition) based on only considering post-invasion avoidable mortality to be "violent civilian deaths". Since the US military do not bother counting the civilian casualties of their barbarity, the magnitude of "violent civilian deaths" remains difficult to ascertain in war-wracked Iraq.
Of course the reality is that whether a child dies violently (the "straw man") or dies of disease as a result of destruction of the economy and infrastructure, the end result is the same and the culpability the same.
My calculations published in Australasian Science in June 2004 indicated that since the beginning of US-UK attacks in 1991 the excess mortality in Iraq had been 1.5 million and the under-5 infant mortality 1.2 million. My conservative estimate that excess mortality and under-5 infant mortality were of the order of 100,000 per year since the final invasion in March 2003 is consonant with the latest UNICEF report (December 2004) and the data in The Lancet paper (late October 2004).
The continuing dishonesty and lack of urgent humane concern of the US, UK, Australian and puppet Iraq Governments are what one would expect of inhumane, war criminal regimes. However the refusal of the Anglo-American-dominated global mass media to report publicly-available, horrendous infant mortality data from the UN and UNICEF constitutes egregious holocaust denial (noting that such denial of the Jewish Holocaust is deservedly a crime in France, Germany and some other countries). [...]
The Ruler is responsible for the Ruled. This continuing, horrendous avoidable infant mortality is mass murder of innocents by three of the world's most long-lived democracies, namely the US, the UK and Australia. This is not merely "democratic imperialism" as touted by its exponents but actually an insidious "democratic Nazism". The awful truth will never go away – even though Anglo-American-dominated global media continue to lie by omission over this massive avoidable human mortality. Arundhati Roy has succinctly summarized the apparent moral blindness of the rich perpetrators in "The Chequebook and the Cruise Missile" (Harper Perennial, London, 2004): "the ultimate privilege of the elite is not just their deluxe lifestyles, but deluxe lifestyles with a clear conscience".
Peace is the only way – continuing war and mass murder by the rampant US Coalition must eventually be contained by resolute exposure, sanctions, boycotts and bans applied by an indignant World against all the guilty countries.
Dr Gideon Polya published some 130 works in a 4 decade scientific career, most recently a huge pharmacological reference text "Biochemical Targets of Plant Bioactive Compounds" (Taylor & Francis, New York & London, 2003), and is currently writing a book on global mortality – see http://members.optusnet.com.au/~gpolya/
THIS has been a bad year for war correspondents. The war in Iraq is, of course, not over and yet we know less about it than ever before. Even events such as the major assault on Fallujah seem to have moved to the back pages of the Western media. As one British columnist put it before the assault began, "We won't hear the screams of the civilians".
One major reason for this is that the assault has been reported by correspondents "embedded" with American military units. So we have seen lots of TV footage of American marines running through the streets of Fallujah firing apparently indiscriminately. Only occasionally have we seen the results of this firing - including a group of Iraqis shouting defiantly "Allahu Akbarí" as an American mortar shell collapsed a ceiling over their heads. One might think that from the Western point of view the war against insurgents has been going well. That is certainly the view propagated in Washington and London. The truth is that it has been going very badly but is now so dangerous for independent Western war correspondents and even representatives of the Arab media to move freely around Iraq, that no one really knows what is happening.
Under the regime of the interim Iraqi Prime Minister Iyad Allawi, Iraqi exiles report that the multinational forces remain immune from legal address and are only rarely held accountable for crimes against Iraqis. And while cabinet ministers and the US and UK embassies huddle inside a fortified green zone, Iraqis are denied the basic right of walking safely in their own streets. US tanks rumble by with signs saying "If you pass this convoy you will be killed."
Haifa Zangana, an Iraqi novelist now in London, reports that lack of security and fear of kidnapping make Iraqi women prisoners in their own homes. "They witness the looting of their own country by Halliburton and Bechtel, US NGOs, missionaries and mercenaries and local sub-contractors while they are denied clean water and electricity."
Where in the Western media have you read that under Western occupation acute malnutrition has doubled amongst children, prostitution, back street abortion and honour killing have grown? Where have you read about the napalm, cluster bombing and phosphorous bombing by US planes? The death toll is now more than 100,000 - half of them women and children.
The response of the US has been to launch a $10,000,000 Iraq Women's Democracy initiative. The aim, according to the State Department, is to "give Iraqi women the tools, information and expertise they need to run for office in the forthcoming elections and lobby for fair treatment". Where have you read that the money will be given mainly to organisations "embedded" with the Americans such as the Independent Womenís Forum? Where have you read that the IWF was founded by Dick Cheney's wife, Lynn, and how patronising it is to suggest that Iraqi needed this sort of information when Iraqi women were actively involved in public life even under the Ottoman empire?
Iraqi women had schools for girls as early as 1899 and by 1933 Unicef was reporting that rarely had women in the Arab world enjoyed as much power as they did in Iraq. By the early 90's, Iraq had one of the highest literacy rates in the Arab world and had more professional women in positions of power than in other Middle Eastern nations.
These are just a few of the aspects of life in Iraq. How many more are we not being told about?
Phillip Knightley is a London-based political commentator
Israeli occupation troops have killed a Palestinian resistance leader by burying him alive during a raid on the West Bank town of Jenin.
According to Aljazeera's correspondent in the area, troops in more than 20 military vehicles entered the town in the early hours of Saturday, imposing a curfew and storming some Palestinian homes.
The troops then surrounded a four-storey residential building in which Thair Abu al-Kamil, reported to be a deputy leader of al-Aqsa Martyrs Brigades, was holed up, reports Ali al-Sumudi.
An exchange of gunfire was heard between al-Kamil and the troops before bulldozers arrived and demolished the building.
Al-Kamil was trapped inside and buried alive. It took more than an hour for his body to be retrieved.
The resistance leader has been on Israel's most wanted list for more than two years.
Israeli troops withdrew from Jenin shortly after the raid.
Residents of the town have staged a demonstration in protest against the incident. In a similar manner, Israeli troops had killed al-Kamil's brother and demolished his home a month ago in the Jenin refugee camp.
KIEV - With just over half the vote counted Ukrainian opposition leader Viktor Yushchenko has declared victory in the Ukrainian presidential election.
From early in the day it was a smiling and happy Yushchenko who predicted victory. "I am convinced that we are going to win this round of elections just as we did win the first two rounds. I know the mood of the people, today is a happy day for Ukraine," he said after voting.

By early Monday morning he had seen enough and declared himself the victor in the hard-fought campaign.
Frank Luntz, an independent American pollster, told a news conference on Sunday that the outcome should favour the opposition. "With a 15 point margin, even voter fraud, even margin of error doesn't account for that much. Viktor Yushchenko will be the next president of Ukraine," he said.

"These are technologies imported from the West," said Yanukovych, "just like the money that financed the Orange Revolution."
December 26 was chosen as the day to rerun last month's presidential contest between Yushchenko and Yanukovych. The decision was made by the country's Supreme Court after it ruled the Nov. 21 vote was marred by massive fraud.
That same Supreme Court also handed Yanukovych some unexpected last-minute help when it ruled that parts of a new electoral law on home voting were illegal.
More than 12,000 foreign observers, including more than 1,000 Canadians, travelled to Ukraine in the hope of preventing fraud in this second attempt to choose a new president. The observers come from 43 international organizations and 31 countries. Their job was to make sure the ballot count was done correctly.
Bruce George, head of the election observer team from the Organization for Security and Co-operation in Europe said, "the [eight or nine] polling stations that I have been to have been very very orderly, well-run, no difficulties ... I just hope the other 33,000 are as good as this."
It now looks as if the demonstrations in Kiev's Independence Square will soon end and the Yushchenko supporters will head home in time to celebrate Orthodox Christmas.
But the question remains about how a victory by Yushchenko will be received in the eastern and southern regions of Ukraine - regions that overwhelmingly support Yanukovych. It will also be important how a Yushchenko victory is viewed in the Kremlin.
One indication of what is ahead may have been signalled by outgoing President Leonid Kuchma who said the losing candidates "should call the winner and congratulate them the very next day. That would mark the end of our long electoral campaign. Ukraine needs stability."
Ukraine's electoral commission has 15 days to officially declare a winner.
In the most peaceful revolution since South Africa ended its apartheid regime by electing Nelson Mandela president in 1994, Ukraine has just elected opposition leader Viktor Yushchenko president of the former Soviet satellite republic. The victory comes for the pro-Western leader after a dirty campaign that saw him poisoned and only after hundreds of thousands of demonstrators filled the streets to protest voter-fraud. "We peacefully, beautifully, elegantly and without any drops of blood changed Ukraine," Mr. Yushchenko told cheering supporters.
What many Westerners do not realize, however, is when Mr. Yushchenko takes the seat of power, at his side will be a tough minded, savvy American-raised businesswoman. His wife, Kateryna Chumachenko Yushchenko, is the daughter of Ukrainian immigrants who grew up steeped in the traditions of her ancestral homeland.
Mrs. Yushchenko was raised in suburban Chicago as the daughter of an electrician and seamstress. During World War II, her parents were forced to immigrate to Germany and work as slave labor. They came to the U.S. in 1956 at the invitation of a Ukrainian Orthodox church. She grew up speaking Ukrainian at home, learning the national dances and attending a Ukrainian school and Orthodox church. "My parents felt they had to keep alive the culture and traditions they thought were being suppressed by the Soviet Union," she told me.
In the late 1980s and early 1990s she worked in the human rights office of the U.S. State Department. She also worked for the first President Bush in the Treasury Department. But her dream was always to help Ukraine become independent. So after the collapse of the Soviet Union in 1991 she moved to Kiev. Her business degree from the University of Chicago helped her land a job with KPMG, the U.S. international auditing company, and she prospered training the country's economists in Western practices. She met Viktor Yushchenko when he was part of a delegation of central bankers she brought to Chicago. "He understood free markets, had a firm faith in God and knew what the right path for the country should be," she told me. The two married in 1998, and they now have three children. [...]
About 50 youths have hurled stones and set fire to a car at a police station in Athens whose officers were earlier accused of abusing Afghan immigrants, the Athens News Agency said.
Anti-riot police drove off the assailants on Friday.
One man was arrested for allegedly attacking police cars with an axe and another 18 were taken into temporary custody, the agency quoted Greek police as saying.
Police said they found the axe in a bag carried by the 29-year-old man and believed it had been used to damage cars outside the building.
No casualties were reported.
Torture charges
Non-governmental organisations had earlier accused police from the same precinct station of torturing Afghan immigrants.
Human-rights activists said last Tuesday that police raiding an Athens hostel carried out mock executions on Afghan immigrants, with one officer allegedly sticking a gun in a teenager's mouth.
"At least 30 immigrants were very seriously maltreated by police, who even carried out simulated executions on them, placing weapons against their heads and necks," Maria Kali, who works for a rehabilitation centre for torture victims, said.

Police said on Monday, after the broadcast of a television documentary highlighting the allegations, that they would investigate reports that officers had beaten Afghan and Iranian immigrants.
The programme, shown by the private TV channel Mega on Sunday, quoted reports from rights groups alleging that police clubbed the group of about 30 immigrants during raids last week.
Iro Varsami, a doctor with the medical charity Doctors of the World who tended 10 of the victims, said: "The number of immigrants who were tortured must be some 60, but we've found out only about 30 because others are hiding out of fear."
Greek non-governmental organisations have frequently condemned the treatment of asylum seekers and clandestine immigrants by Greek authorities.
SOMERVILLE, Tenn. - Muslims planned to turn an old sod farm near Memphis into a cemetery, but angry neighbors protested, complaining the burial ground could become a staging ground for terrorists or spread disease from unembalmed bodies.
It was not the first time a group faced opposition when trying to build a cemetery or a mosque, but the dispute stood out for the clarity of its anti-Muslim rhetoric.
"We know for a fact that Muslim mosques have been used as terrorist hideouts and centers for terrorist activities," farmer John Wilson told members of a planning commission last month.
Similar disputes have arisen elsewhere when Muslim groups sought to develop mosques or cemeteries, which are often the first Islamic institutions in some communities.
Opponents of a proposal to open a mosque in Voorhees, N.J., distributed an anonymous flier warning that Islamic worshippers might include "extremists and radicals." Arguments over a proposed Muslim cemetery near Atlanta persisted for more then a year before officials approved preliminary plans.
Critics of the projects generally complain about potential damage to the environment, reduced property values and traffic congestion, but many also associate Islam with terrorism.
Rabiah Ahmed of the Council on American-Islamic Relations said she noticed more protests of Muslim building proposals after the 2001 terrorist attacks, so she was not surprised by the cemetery critics near Memphis.
"It's not shocking, but it is discouraging," Ahmed said from the council's headquarters in Washington.
Opponents told the Fayette County planning commission in November that power lines would be prime targets for terrorists in the region about 20 miles east of Memphis.
"Ladies and gentlemen, you may think this is farfetched, but that is what the Jewish people thought when the Nazis started taking a small foothold, a little at a time, in their community," Wilson said.
In a telephone interview later, Wilson said he and his neighbors are primarily worried about their property values, but, he added, news reports cannot be ignored.
"I don't think anyone who has read the newspaper or seen what investigations have gone on about other mosques would not have those kinds of concerns," he said.
Belinda Ghosheh, owner of the five-acre plot being considered for the cemetery, said a meeting of planning officials drew such a hostile crowd she feared for her safety. One woman yelled, "We don't need bin Laden's cousins in our neighborhood."
Ghosheh and her husband, a native of the Middle East who has been a U.S. citizen for more than 20 years, live in neighboring Shelby County.
"These people would possibly have been our neighbors if we had decided to build on that property," she said. "If this doesn't go through, we're still getting rid of it. I would never live out there now."
Annette Cutliff, a planning commission member who voted for the cemetery, was also at the meeting. "When I walked to my car, I looked over my shoulder," Cutliff said. "I was concerned because emotions were running high."
Critics also complained that the cemetery could be a health hazard because Muslims traditionally do not embalm their dead.
But Muhammad Zaman, a physician and associate professor of medicine at the University of Tennessee, said the practice is safe. "The decomposition of the human body does not add anything different than what it is," Zaman said.
One neighbor, Herbert Howell, said a cemetery should not be allowed regardless of who would be buried there.
"We are not at war with all the Islamics," Howell said. "I have no problem with who they are or what they are. If it was a filling station, I wouldn't want that either."
The Muslim Society of Memphis received a "special use" zoning exemption from the planning commission, which is appointed. But a committee of the elected county commission disapproved.
"They were very concerned about votes," Cutliff said.
The application was withdrawn before a vote by the full commission.
Memphis businessman Mohammad Halimah said the group is considering several options, including refiling the request.
Halimah, a U.S. citizen with four children born in the United States, said more than 15,000 Muslims live in the Memphis area, and their small private cemetery is running out of burial space.
In the meantime, he and several colleagues are trying to meet with residents individually to discuss their concerns. No zoning change is needed for a cemetery on church grounds, so building a mosque on the site is also a possibility.
Complaints about the proposal, he said, are often based on ignorance. Some residents do not understand that Islam teaches peace.
"Our religion stresses acceptance by our neighbors," Halimah said. "Even if the law is on our side, religiously we have to be careful."
BEIJING (AP) - A man who tried to hijack a plane in mainland China and take it to Taiwan by threatening to commit suicide was subdued by crew members and no one was injured, police said Sunday.
The plane landed Saturday evening as scheduled in the southern Chinese city of Xiamen, said a public security officer at Xiamen's Gaoqi International Airport.
The would-be hijacker was armed with a fruit knife and threatened to use it to kill himself, said the officer, who gave only his surname, Liu.
He complained of having lost his job and being divorced from his wife, and said he wanted to seek work in Taiwan, Liu said. He voiced no political motivations, according to the officer. [...]
Iranians complained about Unidentified Flying Objects at very low altitudes around its nuclear installations all around the country.
United States has excellent satellite imagery and hence do not need low altitude spy planes to monitor the activities as the Iranian nuclear scientists and engineers as they assemble their nukes.
Sources in Iran say, the Iranian Air Force have admitted these sighting and assuming these are US spy crafts, directed Iranian Air Force to shoot them down at sight.
Sources also reveal that Iranian Air Force have failed shoot down even a single UFO and many in Iranian Air Force are complaining about lack of technical ability in shooting these UFOs down.
JERUSALEM — The Israel Museum has discovered that the most important item in its priceless collection of biblical antiquities is a fake. An ivory pomegranate originally thought to have adorned a sceptre carried by the high priest in Solomon's Temple in Jerusalem is to be withdrawn from public exhibition.
The withdrawal of the pomegranate, which was on display during an exhibition at the Canadian Museum of Civilization last year, is the latest in a series of embarrassing scandals which have rocked the quiet but high-spending world of antiquities collectors. Other suspected high-profile fakes include the burial box of Jesus's brother first displayed at the Royal Ontario Museum in 2002, and a series of ancient seals bought by private collectors in New York, Paris and London.
The pomegranate was the only original artifact ever discovered from Solomon's Temple in Jerusalem, built around 800 BC. It was the most important piece in the museum's priceless collection of antiquities.
Experts fear that the astounding discovery is just the tip of an international industry of archeological forgeries which has defrauded leading museums and collectors of millions of dollars.
Several dealers who allegedly forged the relics are expected to be indicted on criminal charges this week by Israeli police.
The thumb-sized pomegranate, only 44 millimetres high, is inscribed with ancient Hebrew letters said to spell out the words "Sacred donation for the priests in the House of Jehovah." It was purchased 15 years ago by a private philanthropist for $550,000 (U.S.) and donated to the museum after it was verified by experts.
There is a small hole in the base of the pomegranate, which had led scholars to suggest that it was the tip of a sceptre used by the high priest during Temple services.
The item was first discovered in July, 1979, by French paleographer André Lemaire, who said an antiquities dealer in the Old City of Jerusalem showed him the tiny ornament over a cup of tea. Lemaire said he photographed it and published his findings two years later in the respected Revue Biblique journal. In 1984, Lemaire published his findings in English, triggering worldwide interest.
Soon after, it was smuggled out of Israel and put on display in a Paris Museum. The purchase of the item was shrouded in mystery and conducted through a series of shadowy middlemen. The museum and the donor never knew the identity of the owner. They were instructed to pay the money into a numbered Swiss bank account and then directed to a safety deposit box containing the pomegranate.
But recently doubts have been raised about its authenticity. A panel of Israel Museum experts have now concluded that the inscription is a modern forgery.
The ivory was found to be several hundred years older than the First Temple.
The lettering, said by Lemaire to match an inscription from a Jerusalem tunnel built during the First Temple period and now in the Istanbul Archeological Museum, was shown to be markedly different. One expert, speaking on condition of anonymity, said the letters on the pomegranate bore a striking resemblance to inscriptions on a well-known series of ancient seals sold to a private collector a decade ago, and which have also been exposed as fakes.
Israeli police are nearing the end of a two-year-long investigation into a sophisticated forgery ring which has fooled experts and scientists for decades.
In a raid last year on the home of Oded Golan, a prominent antiquities dealer and collector in Tel Aviv, police found chemicals, soil samples and tools which they believe were used to fake a string of artifacts sold to museums and private collectors for millions of dollars.
Police are expected to charge the man with faking the ossuary with the inscription "James son of Joseph brother of Jesus." The limestone burial box had been touted as the oldest physical link between the modern world and Jesus -- and displayed at the ROM. But after it was returned to Israel, experts said that while the ossuary was indeed 2,000 years old, parts of the inscription were added later.
Golan has denied any wrongdoing.

Some time ago, The Herald newspaper, Glasgow, Scotland, published a letter in which I criticised the war in Iraq and suggested that the neo-cons in the US were a ruling neo-fascist elite. A trail of letters followed with one correspondent stating that I was making a serious error labeling them neo-fascist. He called them "tragically over-zealous apostles of liberal democracy." Following the lively Herald debate, I was invited by The Surface to contribute this article.
My interest in America began on the day after my 16th birthday; November 22, 1963, when President John F. Kennedy was driven along Deeley Plaza to his death. Within days I watched Lee Harvey Oswald being led out to his execution before the assembled media, and I was completely hooked on American politics. Four decades, thousands of books, and a million conspiracy theories later, we still don't know the truth about those astonishing events in Dallas. Like the all-too-many assassinations played out in front of the rolling cameras, American politics can be difficult to comprehend.
My own comprehension of American politics was helped enormously by a profound little essay, Escaping the Matrix, written by American, Richard K. Moore. [1] Moore, parallels the political situation in America with the Wachowski brothers' film, The Matrix: "The defining dramatic moment in the film occurs just after Morpheus invites Neo to choose between a red pill and a blue pill. The red pill promises 'the truth and nothing more.' Neo takes the red pill and awakes to reality - something utterly different from anything Neo, or the audience, could have expected. What Neo had assumed to be reality turned out to be only a collective illusion, fabricated by the Matrix and fed to a population that is asleep, cocooned in grotesque embryonic pods. In the Matrix world, true reality and perceived reality exist on entirely different planes."
In Moore's Matrix metaphor, doses of 'red pill' allow us to comprehend the true reality of what is happening as opposed to an illusion deliberately created by the wealthy, ruling elite. As Morph tells Neo, "The Matrix is the world that was pulled down over your eyes to hide you from the truth… As long as the Matrix exists, humanity cannot be free." Television and radio stations, news channels and most newspapers are owned by the ruling, wealthy elite who control the matrix. They dispense "blue pills" in the form of matrix propaganda, deliberately formulated to conceal the truth. While there are honourable journalistic exceptions, generally we have to look elsewhere for the 'red pill'. Thankfully, it is becoming more readily available and less difficult to find. In this article I will quote from, and refer to, numerous 'red pill' articles and books.
It has personally taken many years of slow awakening from the matrix narcolepsy for me to find an inverted reality where what I thought was the truth was a dream, and what I have awakened to is the reality of a true nightmare. Too many people believe fascism is only about goose-stepping, jack-booted Nazis. Too many people believe that American democracy is so strong that fascists could never take control of America. If you are sympathetic to those views, I invite you to consider the possibility that you are mistaken - invite you to sample a small dose of 'red pill'.
My first dose of 'red pill' came in the early 1970s when I returned from voluntary service in Central Africa. I had worked alongside American Peace Corps volunteers and would sit with them under the beautiful African night sky, discussing that devastated continent and the reasons for the starvation and death that surrounded us there. On my returned from Malawi, I discovered that a number of those supposedly dedicated Peace Corp volunteers were US intelligence agency personnel. What they were doing in Africa was not, in actual reality, delivering American aid or goodwill, but fermenting huge trouble with their clandestine activities. I later read the 'red pill' book, Killing Hope, [2] about US Military and CIA Interventions since WWII and realised it was describing American activities which exhibited the very worst elements of fascism.
Perhaps the only one way to understand fascism in America today is to trace its historical development there over the last century.
"History, despite its wrenching pain, cannot be unlived. But if we rise up to meet it head-on, then history need not be re-lived. When we as a people fail, or worse yet, refuse to stand up to the injustice of historical past, then that injustice becomes an ever-present constant in our daily lives." - Cia Bannar, film maker and human rights activist.
According to the matrix, powerful men of wealth who controlled America in colonial days, were replaced after the revolution by genuinely democratic representatives of the people. Every American school-child is taught that the fifty five "Founding Fathers" prepared a solid foundation of democracy upon which the Great Republic was built, and that Abraham Lincoln's stirring Gettysburg address on "government of the people, by the people, for the people" meant what it said.
'Red pill' reality is very different, however as Richard K. Moore writes [3]: "The legislatures, unfortunately, mostly appointed their delegates [Founding Fathers] from among their local wealthy elite. The delegates then ensconced themselves in secret session and proceeded to betray the charter under which they had been assembled. They discarded the Articles, and began debating and drafting a wholly new document, one that transferred sovereignty to a relatively strong central government. The delegates reneged on the States that had sent them, and took it upon themselves to speak directly for "We the People". Thus begins the preamble to their Constitution. In effect they accomplished a coup d'etat. They managed to design a system that would enable existing elites to continue to run the affairs of the new nation, as they had before under the Crown, under a Constitution that for all the world seems to embody sound democratic principles. The system was consciously designed to facilitate elite rule and that is how it has functioned ever since."
It was not until 1850 that most white adult males could vote; a time when the ideal of the "poor boy made good" was coming to be seen as the American dream. One such dreamer was John D. Rockefeller, born in the US in 1839, the son of a quack conman who sold expensive "miracle cures" (Seneca oil) to people with cancer. Rockefeller inherited his father's business ethics and became a war profiteer during the Civil War. While hundreds of thousands were dying for their cause, he amassed wealth by selling liquor at vast profit to Federal troops. With the proceeds Rockefeller bought into small oil concerns and by 1870, had enough money to set up the Standard Oil Company.
Over the next thirty years, Rockefeller also bought up railroads and banks and acquired a near monopoly of the US petroleum industry. By the turn of the century, he was counted among the richest men in the world. He financed numerous fine churches and institutions, including the University of Chicago. Matrix perception was of an extremely generous, Christian benefactor and philanthropist, but actual 'red pill' reality was very different. Journalist Ida Tarbell wrote that Rockefeller was involved in many illegal activities and in her book, The History of The Standard Oil Company, published in 1904, [4] exposed how big corporations were controlling the press and government. "Its power [Standard Oil] in state and federal government, in the press, in the college, in the pulpit, is generally recognized."
In the early 20th century, President George W. Bush's great grandfather, Samuel Bush, owned a steel factory producing rail-car parts. His son, Prescot Bush, attended the prestigious Yale University where in his final year in 1917, he was inducted into the secret society known as "The Order of Skull and Bones". To this day a mere fifteen young men of "good birth" are pre-selected each year to Skull and Bones from the entire 11, 250 student population of Yale. Rockefellers were also members of Skull and Bones.
Skull and Bones has its roots in the teachings of German philosopher, George Hegel. The Nazis loved Hegel's philosophy and Hitler used it, along with Nietzsche and others, to begin creating his "New World Order." In the US in the 1920s, Hegelian philosophy was supported by John D. Rockefeller, who funded the notorious Eugenics Records Office, with its idea of mass sterilisation of blacks and other "inferiors" as a means of social control.
Prescot Bush was a member of Skull and Bones with his friend, Roland "Bunny" Harriman, son of the massively wealthy Harriman family. This Harriman - Bush connection is discussed in George Bush: The Unauthorized Biography, [5] "The Harrimans would become the sponsors of the Bushes, to lift them onto the stage of world history."
Several years after leaving Yale, Prescot Bush was made director of Harriman's bank; Brown Brothers Harriman. It was the largest private investment bank in the world (the bank's website today boasts reserves of almost $3 billion). In the early 20th century, John D. Rockefeller and his friends, including Harriman, had taken control of American politics and politicians. Using their wealth from banking, oil, railroads and weapons manufacture, Rockefeller and Harriman had politicians in their pocket. They placed individuals such as Samuel Bush in senior government positions, enabling the siphoning off of huge amounts of federal funds.
With World War 1 raging in Europe, large profits were there for the taking. Sam Bush, the rail-car parts manufacturer, with no relevant experience whatsoever in weapons procurement, was made chief of ordnance for the War Industries Board. Bush was handed government control of small arms and ammunition purchasing and liaised with big armaments firms to supply the war effort. Rockefeller owned the Remington Arms Company and received huge government orders from Bush. Remington supplied over half of the ammunition and 69% of the rifles used by the US in World War 1. Tarpley and Chaitkan [5]write: "The US and British arms companies owned by these international financiers, poured out weapons abroad in deals not subject to the scrutiny of any electorate back home. The same gentlemen later supplied weapons and money to Hitler's Nazis."
In 1921, the elite founded the American branch of the Council on Foreign Relations - CFR - an organisation which, to this day, controls the world economy and most of its politics. According to its website, CFR is "A non-partisan center dedicated to a better understanding of the world and the foreign policy choices facing the US and other governments." In 'red pill' reality it is a front for the elite to use their wealth to subvert nation states. In the 1930s they invested in German corporations which began building Hitler's war machine. Walter Lipmann, a young man on President Woodrow Wilson's team was charged with running the CFR. Lipmann, a man of extreme views, spoke of "the rascal multitude" of the people as "ignorant and meddlesome outsiders, a herd which has to be controlled by an intellectual specialist class."
President Wilson also appointed John Edgar Hoover as Assistant Attorney General. Hoover was another man with extreme views and instigated the war on the "red scare" where espionage and sedition acts were used to launch a campaign against radicals and any left wing organizations. Thousands of innocent citizens were arrested and many forcibly shipped to Russia. J. Edgar Hoover was later appointed Director of the national police organization the FBI, and served as such from 1924 until his death in 1972. The US newspaper industry was controlled by the elite and Hoover ensured that the newly emerging radio stations would voice no opinion critical of the government - Hoover controlled the issue of broadcasting licences.
In 1926, Prescot Bush was made vice president of Harriman's Union Banking Corporation of New York. It was becoming a Bush family affair - President of the bank was Bert Walker (George W. Bush's maternal great-grandfather). Union Banking had been set up by Harriman in partnership with the immensely wealthy Thyssen family of Germany. Funds were transferred back and forth to Germany through a Thyssen subsidiary bank in Holland. Fritz Thyssen was the prime sponsor of Adolf Hitler's Nazi movement.
"Hitler… who promised a "New World Order"… had the backing of banks, industrialists, and transnational corporations, including those controlled or directed by America's leading families, and the father of George H. W. Bush." R. Joseph, America Betrayed [6].
Tapley and Chaitkan write [5], "In May 1933, just after the Hitler regime was consolidated, an agreement was reached in Berlin for the coordination of all Nazi commerce with the USA. The Harriman International Co was to head a syndicate of 150 firms and individuals, to conduct all exports from Hitler Germany to the United States. This pact had been negotiated in Berlin between Hitler's economics minister, Hjalmar Schacht, and John Foster Dulles, international attorney for dozens of Nazi enterprises."
John Foster Dulles and his brother, Alen Dulles, were the lawyers looking after Bush family fortunes and investments in Nazi Germany. John Dulles would later become the US Secretary of State and the great power in the Republican Party of the 1950s. Allen Dulles would become head of the CIA.
Rockefeller's Standard Oil Co. built large oil refineries in Germany for the Nazis and continued to supply them during the Second World War. In October 1942 the Bush banking operations in New York were investigated by the US government under the Trading with the Enemy Act. The capital trading stock of the Union banking Corporation, owned by Prescot Bush, Bunny Harriman and three German Nazi executives, was seized.
A number of prominent and wealthy Americans, including the Bush and Rockefeller families, helped support and build the fascist regimes of Franco, Mussolini and Hitler, with nearly 70 percent of the money that flooded into Germany during the 1930s coming from investors in the US. Henry Ford was building cars and trucks in his German factories for Hitler's war effort, while simultaneously making huge fortunes at home in America. Hitler awarded Ford the German Grand Cross for his efforts. IBM was similarly involved.
In the inter-war years the Kennedy clan, another of America's rich elite families, was making huge fortunes on the stock market and through bootlegging. Joseph Kennedy, multi-millionaire father of president to be, John F. Kennedy, was a friend of President Roosevelt and made large contributions to his election funds. Roosevelt appointed Kennedy Ambassador to Britain in early 1938 and while there, he befriended Viscountess Nancy Astor, the Nazi supporter. As fiercely anti-communist as they were anti-Semitic, Astor and Kennedy, like so many of their contemporaries, looked upon Hitler as a possible solution to both these "world problems."
A small cabal of immensely wealthy families, friends and golf acquaintances who had either financed and armed Hitler or otherwise supported his rise to power, would go on to dictate almost every facet of American politics and global economics in the second half of the 20th century.
In 1951, Prescot Bush reclaimed Union Bank from the US Alien Property Custodian and went off to the Senate as the Republican for Connecticut. (He was re-elected in 1956 and again in 1963.) In 1953, Dwight Eisenhower, yet another old friend and favourite golf partner of Prescot Bush, became President and filled his government with Rockefeller men. His first Secretary of State was John Foster Dulles, the Bush family lawyer from the Nazi days. Brother, Allen Dulles, who had legally represented the Nazi Thyssen bank in Holland, was appointed US Intelligence chief in post war Germany. Back in 1937, Dulles had been hired by Prescot Bush to "cloak" his Union Bank accounts. Effectively, any information in post-war Germany regarding Bush and American complicity with the Nazis was now silenced.
Eisenhower's vice president, Richard Nixon, was groomed for Presidency from early days by the elite. In 1950 Nixon chaired the House Un-American activities committee investigating "The Communist threat" in America and with great relish re-commenced the "red scare" witch hunt of earlier years. This witch hunt, where thousands of decent, honest citizens were hounded unmercifully, was enthusiastically continued by Senator Joe McCarthy.
In the election following Eisenhower's two terms, Joe Kennedy's son, John F. Kennedy, defeated Richard Nixon. Kennedy immediately drafted Rockefeller men in to his administration. Dean Rusk, head of the Rockefeller Foundation, was installed as Secretary of State. His vice president, Lyndon Johnson, was a close friend of J. Edgar Hoover.
Kennedy seriously upset plans the elite had to "neutralize" President Castro of Cuba. The elite blamed Kennedy for the Bay of Pigs disaster and told him to "muster his courage" for both a second attempt at invading Cuba, and an escalation in Vietnam. Kennedy appeared reluctant on both counts and fired Allen Dulles director of the CIA and his CIA deputy, Charles Cabell. Cabell's brother, coincidentally, was mayor of Dallas in 1963 when Kennedy was shot. One commentator wrote, "Kennedy was beginning to act like a man who thought he was President of the United States." Lyndon Johnson was sworn in immediately after Kennedy's assassination and, incredible as it now seems, drafted the sacked Allen Dulles onto the controversial Warren Commission to "investigate" Kennedy's assassination.
Johnson served as President until 1969, when Richard Nixon was installed. (JFK's brother, Bobby Kennedy, who had a good chance of taking the Presidency in '69, was also assassinated.)
Five years later, in 1974, Richard Nixon's Vice President Spiro Agnew was forced to resign following trumped up charges allegedly organised by Nelson Rockefeller. Rockefeller, Governor of New York. (Rockefeller had been "elected" Governor in 1958 and re-elected in '62, '66 and '70. He unsuccessfully sought the Republican Presidential nomination in 1960, '64 and '68.) Nelson Rockefeller's ego was straining the elite's most precious asset of anonymity to its limit. He believed the Presidency should be his and, despite being constantly advised otherwise, made every attempt to get it. Nixon, under pressure to nominate him as his Vice President, refused and chose Gerry Ford instead.
Prescot Bush's son, George W. H. Bush, a Yale Skull and Bones member like his father, was an insider and member of the Nixon administration. Bush, who had his own off-shore oil company in the Gulf of Mexico, was made director of the CIA.
Nixon resigned the Presidency after the Watergate affair blew up. (Numerous commentators now suggest that he had no involvement with the break in at Democratic Party offices and believe that Watergate was nothing more than a contrivance designed by the elite (Rockefeller) to be found and to point the blame at Nixon and bring him down.) Gerald Ford was installed as President of the United States without ever having faced the electorate. He chose Nelson Rockefeller as his Vice President. Two unelected individuals were now running the country with Rockefeller now a mere heartbeat away from the position he so coveted. During his time as President, Ford survived two assassination attempts.
Throughout the Nixon and Ford presidencies, Henry Kissinger, a Rockefeller man and influential council member of Rockefeller's Council on Foreign Relations, was in charge of US foreign policy. Kissinger had been on the private payroll of Rockefeller as his personal "foreign policy adviser" for many years.
Jimmy Carter (Democrat) followed Gerald Ford from 1977-81, then Ronald Reagan (Republican) from 1981-89. Prescot Bush's son, George W. H. Bush, a Yale Skull and Bones man, followed Reagan from 1989 until '93.
Bill Clinton, Democrat, followed Bush from 1993 to 2001 and he too filled his cabinet with the elite's place-men. Clinton was taught in the School of Foreign Service, Georgetown University, by his favourite historian, Professor Carroll Quigley. In 1966, Quigley had written a book [7] on the elite's control of world affairs which had caused them a considerable degree of anxiety. While Quigley's book was entirely sympathetic to their aims of world domination, the elite were extremely upset that it allowed ordinary people a forbidden glimpse of the workings of the matrix:
"The powers of financial capitalism have another far-reaching aim, nothing less than to create a world system of financial control in private hands able to dominate the political system of each country and the economy of the world as a whole. The system is controlled in a feudalistic fashion by the central banks of the world acting in concert… and by secret agreements arrived at in frequent private meetings and conferences. I know of the operations of the network because I have studied it for twenty years and was permitted for two years, in the early 1960s, to examine its papers and secret records. I have no aversion to it or to most of its aims and have, for much of my life been close to it and many of its instruments… My chief difference of opinion is that it wishes to remain unknown, and I believe its role in history is significant enough to be known."
The elite reacted quickly when the book was published, ensuring it was pulled from the bookshelves nationwide and "recalled faster than exploding Easter bunny" Although it was never published again, second hand copies are available from Amazon.com.
Following two-term Clinton, came the grandson of Prescott Bush (and son of President George H. W. Bush); Skull and Bones member George Walker Bush. Four years later, Bush became a second term president when he defeated Democrat Senator John F. Kerry. Kerry, almost unbelievably, is yet another member of Skull and Bones.
In the US Presidential elections it matters little to the elite if the successful candidate is Democrat or Republican; indeed it is all part of their absurd deception and pretence of democracy since they control both. The deception does not come cheap; during the most recent presidential primary season, $360 million of elite money went to George W. Bush, and $318 million elite money to John Kerry. (Each received a further $74.6 million from the public purse.) A candidate independent of the elite has no chance whatsoever of reaching the White House. Ralph Nader in 2004, for example, had the relatively paltry sum of $4 million dollars to launch and conduct his campaign. [...]
Before defining the characteristics of fascism, we should look at the neo-conservatives who run the US government on behalf of the elite. In her book, Leo Strauss and the American Right, [13] Shadia Drury, professor of political theory at the University of Calgary, Canada, names current politicians, political advisers, administration and Supreme Court officials, who were followers of the teachings of the fascist Leo Strauss.
Leo Strauss (1899- 1973) was a philosopher at the University of Chicago (built by Rockefeller money) where he taught many of those currently involved in the US administration. Strauss left Nazi Germany in 1934 having been given a Rockefeller Foundation bursary and is considered to be the "fascist godfather" of today's neo-cons.
According to Jeffery Steinberg in Executive Intelligence review [14]: "A review of Leo Strauss' career reveals why the label 'Straussian' carries some very filthy implications. Although nominally a Jewish refugee from Nazi Germany (he actually left for a better position abroad, on the warm recommendation of Nazi jurist Carl Schmitt), Strauss was an unabashed proponent of the three most notorious shapers of the Nazi philosophy: Friedrich Nietzsche, Martin Heidegger, and Carl Schmitt. Recent biographies have revealed the depth of Heidegger's enthusiasm for Hitler and Nazism.
"The hallmark of Strauss's approach to philosophy was his hatred of the modern world, his belief in a totalitarian system, run by 'philosophers' who rejected all universal principles of natural law, but saw their mission as absolute rulers, who lied and deceived a foolish 'populist' mass, and used both religion and politics as a means of disseminating myths that kept the general population in clueless servitude."
Professor Shadia Drury [15] provides a fascinating glimpse into the mindset of the neocons:
"Leo Strauss was a great believer in the efficacy and usefulness of lies in politics. Public support for the Iraq war rested on lies about Iraq posing an imminent threat to the United States - the business about weapons of mass destruction and a fictitious alliance between al-Qaeda and the Iraq regime. Now that the lies have been exposed, Paul Wolfowitz [Straussian] and others in the war party are denying that these were the real reasons for the war.

The idea that Strauss was a great defender of liberal democracy is laughable. I suppose that Strauss's disciples consider it a noble lie. Yet many in the media have been gullible enough to believe it. The ancient philosophers whom Strauss most cherished believed that the unwashed masses were not fit for either truth or liberty, and that giving them these sublime treasures would be like throwing pearls before swine… A second fundamental of Strauss's ancients has to do with their insistence on the need for secrecy and the necessity of lies. In his book Persecution and the Art of Writing, Strauss outlines why secrecy is necessary. He argues that the wise must conceal their views for two reasons - to spare the people's feelings and to protect the elite from possible reprisals. The people will not be happy to learn that there is only one natural right - the right of the superior to rule over the inferior, the master over the slave… and the wise few over the vulgar many.

I never imagined when I wrote my first book on Strauss that the unscrupulous elite that he elevates would ever come so close to political power, nor that the ominous tyranny of the wise would ever come so close to being realised in the political life of a great nation like the United States. But fear is the greatest ally of tyranny."
Shadia Drury is by no means alone in her desperate concern. Francis A. Boyle, Professor of Law, University of Illinois law school writes [16]:
I entered the University of Chicago in September of 1968 shortly after Strauss had retired. But I was trained in Chicago's Political Science Department by Strauss's foremost protégé, co-author, and literary executor Joseph Cropsey. Based upon my personal experience as an alumnus of Chicago… I concur completely with Professor Drury's devastating critique of Strauss. I also agree with her penetrating analysis of the degradation of the American political process by Chicago's Straussian cabal.

Chicago routinely trained me and numerous other students to become ruthless and unprincipled Machiavellians. That is precisely why so many neophyte neo-con students gravitated towards the University of Chicago. The University of Chicago became the 'brains' behind the Bush Jr. Empire and his Ashcroft Police State. Attorney General John Ashcroft received his law degree from the University of Chicago in 1967. Many of his 'lawyers' at the Department of Injustice [sic] are members of the right-wing, racist, bigoted, reactionary, and totalitarian Federalist Society (aka 'Feddies'), which originated in part at the University of Chicago.

According to his own public estimate and boast before the American Enterprise Institute, President Bush Jr. hired about 20 Straussians to occupy key positions in his administration… Just recently the University of Chicago officially celebrated its Bush Jr. Straussian cabal. … Only the University of Chicago would have the Orwellian gall to publicly claim that Strauss and Bloom [a Strauss protégé] cared one whit about democracy let alone comprehend the 'ideals of democracy'.

Do not send your children to the University of Chicago where they will grow up to become warmongers like Wolfowitz or totalitarians like Ashcroft! The neo-con cabal, currently ruling America and in charge of pursuing the New World Order agenda is, according to Professors Drury and Boyle, "a tyranny of warmongers and unscrupulous elites from an intellectual and moral cesspool."
What are the implications of this "New World Order", or "Globalization" as it is now called? Richard K. Moore [17] writes:
"The course of world events, for the first time in history, is now largely controlled by a centralised global regime. This regime has been consolidating power ever since World War II and is now formalising that power into a collection of centralised institutions and a new system of international 'order'. Top western political leaders are participants in this global regime, and the strong Western nation state is rapidly being dismantled and destabilised. The global regime serves elite corporate interests exclusively. It has no particular regard for human rights, democracy, human welfare, or the health of the environment. The only god of this regime is the god of wealth accumulation.

In two centuries the Western world has come full circle from tyranny to tyranny. The tyranny of monarchs was overthrown in the Enlightenment and semi-democratic republics were established. Two centuries later those republics are being destabilised and a new tyranny is assuming power - a global tyranny of anonymous corporate elites. This anonymous regime has no qualms about creating poverty, destroying nations, and engaging in genocide.

Humanity can do better than this - much better - and there is reason to hope that the time is ripe for humanity to bring about fundamental changes… We can oust the elites from power and reorganise our economies so that they serve the needs of the people instead of the needs of endless wealth accumulation. This is our Revolutionary Imperative. Not an imperative to violent revolution, but an imperative to do something even more revolutionary - to set humanity on a sane course using peaceful, democratic means."
Bottom line, are the neo-cons driving this agenda neo-fascist? Dr. Lawrence Britt, a political scientist, published research on fascism [18] in which he examined the fascist regimes of Hitler, Mussolini, Franco, Suharto and several Latin American regimes. Britt found 14 defining characteristics common to each fascist State:
1. Powerful and Continuing Nationalism - Fascist regimes tend to make constant use of patriotic mottos, slogans, symbols, songs and other paraphernalia. Flags are seen everywhere as are flag symbols on clothing and in public displays.
2. Disdain for the recognition of Human Rights - Because of fear of enemies and the need for security, the people in fascist regimes are persuaded that human rights can be ignored in certain cases because of "need." The people tend to look the other way or even approve of torture, summary executions, assassinations, long incarceration of prisoners, etc.
3. Identification of Enemies/Scapegoats as a Unifying Cause - The people are rallied into a unifying patriotic frenzy over the need to eliminate a perceived common threat or foe: racial, ethnic or religious minorities; liberals; communists; socialists; terrorists, etc.
4. Supremacy of the Military - Even when there are widespread domestic problems, the military is given a disproportionate amount of government funding, and the domestic agenda is neglected. Soldiers and military are glamorized.
5. Rampant sexism - The government of fascist nations tend to be almost exclusively male-dominated. Under fascist regimes, traditional gender roles are made more rigid. Divorce, abortion and homosexuality are suppressed and the state is represented as the ultimate guardian of the family institution.
6. Controlled Mass Media - Sometimes the media is directly controlled by the government, but in other cases, the media is indirectly controlled by government regulation, or sympathetic media spokespeople and executives. Censorship, especially in war time, is very common.
7. Obsession with National security - Fear is used as a motivational tool by the government over the masses.
8. Religion and Government are intertwined - Government in fascist nations tend to use the most common religion in the nation as a tool to manipulate public opinion. Religious rhetoric and terminology is common from government leaders, even when the major tenets of the religion are diametrically opposed to the government's policies or actions.
9. Corporate Power is Protected - The industrial and business aristocracy of a fascist nation are often the ones who put the government leaders into power, creating a mutually beneficial business/government relationship and power elite.
10. Labor Power is suppressed - Because the organizing power of labor is the only real threat to a fascist government, labor unions are either eliminated, or are severely restricted.
11. Disdain for Intellectuals and the Arts - Fascist nations tend to promote and tolerate open hostility to higher education, and academia. It is not uncommon for professors and other academics to be censored or even arrested. Free expression in the arts and letters is openly attacked.
12. Obsession with Crime and Punishment - Under fascist regimes, the police are given almost limitless power to enforce laws. The people are often willing to overlook police abuses and even forego civil liberties in the name of patriotism. There is often a national police force with virtually unlimited power in fascist nations.
13. Rampant Cronyism and Corruption - Fascist regimes almost always are governed by groups of friends and associates who appoint each other to government positions and use governmental power and authority to protect their friends from accountability. It is not uncommon in fascist regimes for national resources and even treasures to be appropriated or even outright stolen by government leaders.
14. Fraudulent Elections - Sometimes elections in fascist nations are a complete sham. Other times elections are manipulated by smear campaigns against or even assassinations of opposition candidates, use of legislation to control voting numbers or political district boundaries, and manipulation of the media. Fascist nations also typically use their judiciaries to manipulate or control elections.
Benito Mussolini - who knew something about fascism - had a more straightforward definition: "Fascism should more properly be called corporatism because it is the merger of state and corporate power."
Abraham Lincoln stated, "I see in the near future a crisis approaching that unnerves me, and causes me to tremble for the safety of our country. Corporations have been enthroned, an era of corruption will follow, and the money power of the country will endeavor to prolong its reign by working upon the prejudices of the people, until wealth is aggregated in a few hands and the republic is destroyed."
The small, but ruthless, group of men, the "money power" described by Lincoln, has stolen democracy from the American people. An ever-growing number of informed Americans, however, are fighting a brave, but desperate rear-guard action to retrieve that democracy. Will we give them our total support now, or simply sit back and watch as the entire planet is taken back to the dark ages? "The only thing necessary for evil to flourish is for good men to do nothing."
Jim Macgregor is a 57 year old retired doctor. For many years he was a family practitioner and visiting Medical Officer to Glenochil Prison, one of Scotland's high security prisons. Through his prison work, he developed a special interest in miscarriages of justice and is a member of the Miscarriage of Justice Organisation. MOJO (Scotland). You can contact Jim at gairmoj@aol.com
References
1. Richard K. Moore, Escaping the Matrix, www.cyberjournal.org
2. William Blum, Killing Hope, US Military & CIA Interventions since World War II, Zed Books, London. www.zedbooks.demon.co.uk
3. Richard K. Moore, Escaping the Matrix - Global Transformation: Why we need it and how we can get it, www.cyberjournal.org
4. Ida Tarbell, The History of the Standard Oil Company, 1904, McClure, Phillips and Co., (out of print). Converted to electronic format by Nalinda Sapukotana, University of Rochester. www.history.rochester.edu/fuel/tarbell/main.htm
5. Webster G. Tarpely & Anton Chaitkin, George Bush: The Unauthorised Biography, (currently in reprint). Electronic format: www.tarpley.net/bushb.htm
6. R Joseph, PhD. America Betrayed: Bush, Bin Laden, and 9/11. University Press.
7. Carroll Quigley, Tragedy and Hope: A History of the World in Our Time. Macmillan company 1966. Out of print.
8. Robert Gaylon Ross, Who's who of the Elite: Members of the Bilderbergs, Council on Foreign Relations and Trilateral Commission, Ross International Enterprises.
9. Pepe Escobar, The Roving Eye, Asia Times online, May 22nd 2003 www.atimes.com/atimes/Middle_East/EE22Ak03.html
10. Christopher Hitchins, The Trial of Henry Kissinger, Verso press, 2001.
11. Trilateral Commission website, www.trilateral.org
12. Barry Goldwater, The Personal and Political Memoirs of United States Senator Barry M. Goldwater, New York: Morrow, 1979.
13. Shadia Drury, Professor of Politics, University of Calgary, Leo Strauss and the American Right, May 1999 Isbn; 0333772296.
14. Jeffrey Steinberg, Executive Intelligence Review, March 21, 2003. www.larouchepub.com/other/2003/3011profile_strauss.html
15. Shadia Drury, May 2003 interview transcript: www.informationclearinghouse.info/article5010.htm
16. Francis A. Boyle, Professor of Law, University of Illinois. 2003 interview, CounterPunch.com, August 2, 2003.
17. Richard K. Moore, www.newdawnmagazine.com/articles.html
18. Dr. Lawrence Britt article in Free Inquiry journal of secular humanist thought http://www.secularhumanism.org
Readers who wish to know more about who we are and what we do may visit our portal site Cassiopaea.org
---
Remember, we need your help to collect information on what is going on in your part of the world!
We also need help to keep the Signs of the Times online.
---
Send your comments and article suggestions to us

---
Fair Use Policy
Contact Webmaster at signs-of-the-times.org
Cassiopaean materials Copyright ©1994-2014 Arkadiusz Jadczyk and Laura Knight-Jadczyk. All rights reserved. "Cassiopaea, Cassiopaean, Cassiopaeans," is a registered trademark of Arkadiusz Jadczyk and Laura Knight-Jadczyk.
Letters addressed to Cassiopaea, Quantum Future School, Ark or Laura, become the property of Arkadiusz Jadczyk and Laura Knight-Jadczyk
Republication and re-dissemination of our copyrighted material in any manner is expressly prohibited without prior written consent.