Printer Friendly Version
New Page! Translations from other sites
New Travel Log! The Quantum Future Group Goes to Rennes-le-Chateau
New Article! Fallen Stars
Pentagon Strike Flash Presentation by a QFS member
New Publication! 'The Wave' finally in book form!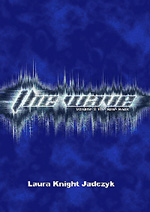 The Wave: 4 Volume Set
Volume 2
by Laura Knight-Jadczyk
With a new introduction by the author and never before published, UNEDITED sessions and extensive previously unpublished details, at long last, Laura Knight-Jadczyk's vastly popular series The Wave is available as a Deluxe four book set. Each of the four volumes include all of the original illustrations and many NEW illustrations with each copy comprising approximately 300 pages.
The Wave is an exquisitely written first-person account of Laura's initiation at the hands of the Cassiopaeans and demonstrates the unique nature of the Cassiopaean Experiment.
---
Picture of the Day




Sunrise Clouds
©2004 Pierre-Paul Feyte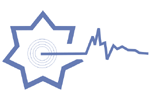 DHAKA, Dec. 26 (Xinhuanet) -- A strong earthquake measuring 7.36 degrees at the Richter scale, shocked different parts of Bangladesh Sunday morning, according to an official press release.

The earthquake lasted for one minute and 42 seconds, jolting buildings in some cities in southeastern Bangladesh. Panic residents run out of their homes to streets.

The epicenter was 1,019 kilometers away from the observatory center in Chittagong, a port city in southeastern Bangladesh.

Details are not available immediately.
JAKARTA, Indonesia - The world's most powerful earthquake in 40 years triggered massive tidal waves that slammed into villages and seaside resorts across Asia on Sunday, killing more than 2,200 people in five countries.
Tourists, fishermen, homes and cars were swept away by walls of water unleashed by the 8.9-magnitude earthquake, centered off the west coast of the Indonesian island of Sumatra.
Government and hospital officials both in Sri Lanka and India said 1,000 people had been killed in each of those countries. More than 200 were reported killed in Indonesia, 61 in Thailand and 10 in Malaysia. Hundreds were reported missing, and the death toll was expected to rise.
The U.S. Geological Survey said the quake was a magnitude-8.9. Geophysicist Julie Martinez said it was the world's fifth-largest since 1900 and the largest since a 9.2 quake hit Prince William Sound Alaska in 1964.
The effects of the quake reverberated throughout the region, as waves as high as 20 feet crashed into coastal villages over a wide area.
In Sri Lanka - some 1,000 miles west of the quake's epicenter - officials and hospital doctors said 1,000 people had died. They warned that the death toll was likely to rise. Military spokesman Brig. Daya Ratnayake confirmed up to 500 had died. He said a higher toll would not surprise him.
A wall of water slammed into southern India, killing about 1,000 people, mostly in Tamil Nadu state, Home Minister Shivraj Patil said.
Hospital and local officials said the death toll on Indonesia's Sumatra island was 201 people.
Communications were down in several coastal towns facing the epicenter of the undersea quake off the western coast of the island's Aceh Province, raising fears of widespread and as yet unreported damage on the island.
Martinez blamed the tidal waves on the quake.
"This is not unusual occurrence for an earthquake this size and where it's located," said geophysicist Julie Martinez.

Thousands of people have been killed across south and east Asia in massive sea surges triggered by the strongest earthquake in the world for 40 years.

The 8.9 magnitude quake struck Aceh in northern Indonesia, sending huge waves across thousands of kilometres of sea.

At least 1,500 died in Sri Lanka and more than 1,000 were killed in India.

Casualty figures are rising throughout the region including in the tourist resorts of Thailand, which were packed at the peak of the holiday season.

DISASTER TOLL
Sri Lanka: 1,500 dead
India: 1,000 dead
Thailand: 100 dead
Indonesia: 400 dead
Malaysia: 7 dead
Source: Government officials

At least 400 people died in Indonesia, but exact numbers for people killed, injured or missing in the countries hit, are hard to confirm.

Hundreds are still thought to be missing from coastal regions and, in Sri Lanka alone, officials say more than one million people have been affected.

Severe flooding hit the low-lying Maldives islands in the Indian Ocean, more than 2,500km (1,500 miles) from the quake's epicentre.

Harrowing reports of people caught in the devastation and dramatic tales of escape from the waves are emerging from around the region.

A resident of Kakinada in India's southern Andra Pradesh province, P Ramanamurthy, said he saw fishermen clinging to upturned boats being swept out to sea.

"I was shocked to see innumerable fishing boats flying on the shoulder of the waves, going back and forth into the sea, as if made of paper," he told the Associated Press news agency.

Resort 'wiped out'

In Thailand, hundreds of holiday bungalows are reported to have been destroyed on the popular Phi Phi island.

The beach in India's Madras was packed when the waves hit
Resort owner Chan Marongtaechar said he feared hundreds of people may have been lost.

"I am afraid that there will be a high figure of foreigners missing in the sea, and also my staff," he told AP after telephoning employees from Bangkok.

There has been little news from Indonesia, particularly the strife-torn region of Aceh thought to be at the heart of the earthquake, but one caller told a radio station he had seen people killed in floods, AP said.

Panicked people reportedly fled their homes in the towns of Medan and Banda Aceh, the capitals of two of Sumatra's provinces.

Electricity and telephone networks in the area have stopped working, making it difficult to confirm the extent of the damage, the BBC's Rachel Harvey in Jakarta reports.

Hundreds more people are hurt or homeless across the region.

In Sri Lanka, President Chandrika Kumaratunga declared a national disaster and the military has been deployed to help rescue efforts.

Indonesia's location - along the Pacific geological "Ring of Fire" - makes it prone to volcanic eruptions and earthquakes.

Sunday's tremor - the fifth strongest since 1900 - had a particularly widespread effect because it seems to have taken place just below the surface of the ocean, analysts say.

Bruce Presgrave of the US Geological service told the Reuters news agency: "These big earthquakes, when they occur in shallow water... basically slosh the ocean floor... and it's as if you're rocking water in the bathtub and that wave can travel throughout the ocean."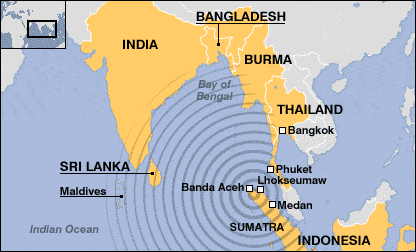 A magnitude 5.9 earthquake IN NORTHERN SUMATRA, INDONESIA has occurred at:
5.39N 94.42E Depth 10km Sun Dec 26 01:48:46 2004 UTC
Location with respect to nearby cities:
100 km (65 miles) W of Banda Aceh, Sumatra, Indonesia (pop 291,000)
310 km (195 miles) SSE of Misha, Nicobar Islands, India
1140 km (710 miles) SW of BANGKOK, Thailand
1875 km (1160 miles) NW of JAKARTA, Java, Indonesia
A magnitude 6.0 earthquake IN THE NICOBAR ISLANDS, INDIA REGION has occurred at:
8.86N 92.50E Depth 10km Sun Dec 26 02:22:01 2004 UTC
Location with respect to nearby cities:
135 km (85 miles) NW of Misha, Nicobar Islands, India (pop N/A)
310 km (195 miles) S of Port Blair, Andaman Islands, India
1020 km (640 miles) WSW of BANGKOK, Thailand
2715 km (1680 miles) SE of NEW DELHI, Delhi, India
A magnitude 5.8 earthquake IN THE ANDAMAN ISLANDS, INDIA REGION has occurred at:
12.37N 92.51E Depth 10km Sun Dec 26 02:15:57 2004 UTC
Location with respect to nearby cities:
80 km (50 miles) NNW of Port Blair, Andaman Islands, India (pop 100,000)
490 km (305 miles) N of Misha, Nicobar Islands, India
885 km (550 miles) W of BANGKOK, Thailand
2400 km (1490 miles) SE of NEW DELHI, Delhi, India
A magnitude 6.1 earthquake IN THE ANDAMAN ISLANDS, INDIA REGION has occurred at:
13.81N 92.97E Depth 10km Sun Dec 26 03:08:42 2004 UTC
Location with respect to nearby cities:
240 km (150 miles) N of Port Blair, Andaman Islands, India
380 km (235 miles) SSW of Pathein (Bassein), Myanmar
810 km (500 miles) W of BANGKOK, Thailand
2310 km (1430 miles) SE of NEW DELHI, Delhi, India
A magnitude 6.1 earthquake IN THE ANDAMAN ISLANDS, INDIA REGION has occurred at:
13.81N 92.97E Depth 10km Sun Dec 26 03:08:42 2004 UTC
Location with respect to nearby cities:
240 km (150 miles) N of Port Blair, Andaman Islands, India
380 km (235 miles) SSW of Pathein (Bassein), Myanmar
810 km (500 miles) W of BANGKOK, Thailand
2310 km (1430 miles) SE of NEW DELHI, Delhi, India
A magnitude 6.0 earthquake IN THE ANDAMAN ISLANDS, INDIA REGION has occurred at:
12.51N 92.59E Depth 10km Sun Dec 26 02:51:59 2004 UTC
Location with respect to nearby cities:
95 km (60 miles) N of Port Blair, Andaman Islands, India (pop 100,000)
505 km (315 miles) N of Misha, Nicobar Islands, India
870 km (540 miles) W of BANGKOK, Thailand
2385 km (1480 miles) SE of NEW DELHI, Delhi, India
A magnitude 5.8 earthquake IN THE ANDAMAN ISLANDS, INDIA REGION has occurred at:
12.14N 93.01E Depth 10km Sun Dec 26 02:36:06 2004 UTC
Location with respect to nearby cities:
60 km (35 miles) NNE of Port Blair, Andaman Islands, India (pop 100,000)
460 km (285 miles) N of Misha, Nicobar Islands, India
825 km (520 miles) WSW of BANGKOK, Thailand
2445 km (1520 miles) SE of NEW DELHI, Delhi, India
A magnitude 5.8 earthquake OFF THE W COAST OF NORTHERN SUMATRA has occurred at:
4.10N 94.18E Depth 10km Sun Dec 26 02:34:50 2004 UTC
Location with respect to nearby cities:
200 km (125 miles) SW of Banda Aceh, Sumatra, Indonesia
440 km (275 miles) SSE of Misha, Nicobar Islands, India
1800 km (1120 miles) NW of JAKARTA, Java, Indonesia
3255 km (2020 miles) SE of NEW DELHI, Delhi, India
A magnitude 5.9 earthquake OFF THE W COAST OF NORTHERN SUMATRA has occurred at:
3.18N 94.26E Depth 10km Sun Dec 26 02:59:12 2004 UTC
Location with respect to nearby cities:
285 km (175 miles) SSW of Banda Aceh, Sumatra, Indonesia
490 km (305 miles) W of Medan, Sumatra, Indonesia
1725 km (1070 miles) NW of JAKARTA, Java, Indonesia
3345 km (2080 miles) SE of NEW DELHI, Delhi, India
A magnitude 7.3 earthquake IN THE NICOBAR ISLANDS, INDIA REGION has occurred at:
6.90N 92.95E Depth 10km Sun Dec 26 04:21:26 2004 UTC
Location with respect to nearby cities:
130 km (80 miles) SSW of Misha, Nicobar Islands, India (pop N/A)
305 km (190 miles) WNW of Banda Aceh, Sumatra, Indonesia
1125 km (690 miles) SW of BANGKOK, Thailand
2910 km (1810 miles) SE of NEW DELHI, Delhi, India
A magnitude 5.7 earthquake IN THE ANDAMAN ISLANDS, INDIA REGION has occurred at:
10.34N 93.76E Depth 10km Sun Dec 26 07:07:09 2004 UTC
Location with respect to nearby cities:
185 km (115 miles) SE of Port Blair, Andaman Islands, India
260 km (160 miles) N of Misha, Nicobar Islands, India
825 km (510 miles) WSW of BANGKOK, Thailand
2655 km (1650 miles) SE of NEW DELHI, Delhi, India
A magnitude 5.8 earthquake IN THE ANDAMAN ISLANDS, INDIA REGION has occurred at:
13.12N 93.05E Depth 10km Sun Dec 26 07:38:24 2004 UTC
Location with respect to nearby cities:
165 km (100 miles) NNE of Port Blair, Andaman Islands, India
445 km (275 miles) SSW of Pathein (Bassein), Myanmar
810 km (500 miles) W of BANGKOK, Thailand
2370 km (1470 miles) SE of NEW DELHI, Delhi, India
A magnitude 5.7 earthquake IN THE ANDAMAN ISLANDS, INDIA REGION has occurred at:
10.62N 92.32E Depth 10km Sun Dec 26 06:21:58 2004 UTC
Location with respect to nearby cities:
125 km (75 miles) SSW of Port Blair, Andaman Islands, India (pop 100,000)
310 km (195 miles) NNW of Misha, Nicobar Islands, India
960 km (590 miles) WSW of BANGKOK, Thailand
2535 km (1580 miles) SE of NEW DELHI, Delhi, India
(New Zealand) - Haast area of the South Island has been shaken by an earthquake this morning.
It measured 3.2 on the Richter scale and was felt just after ten o'clock.
It was located 30 kilometres southwest of Haast, at a depth of five kilometres.
Yesterday morning earthquakes were felt in North Canterbury and Central Otago.
They follow a big shake on Friday morning centred 800 kilometres south of Invercargill measuring 8.1 on the Richter scale.
Lee Vining, Calif. - A minor earthquake rattled a remote area east of Yosemite National Park on Saturday evening.
A Mono County sheriff's dispatcher said there were no immediate reports of injuries or damage.
The magnitude-3.9 quake hit at 7:56 p.m. and was centered about 25 miles east of the small park border town of Lee Vining, according to a preliminary report from the U.S. Geological Survey.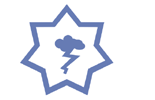 Many communities in Southeast Texas woke up to a white Christmas this morning with large snowfalls that shattered previous records for one-day snow totals.
Despite the unusually high snowfalls, area public safety officials said they did not have reports of serious car accidents related to snow or ice. The highest area snowfall reported this morning was 13 inches in Brazoria, according to the National Weather Service. [...]
Winter hit southern Ontario with a vengeance Thursday, covering Windsor with a record-breaking snowy blanket of about 25 cm just in time for Christmas.
Portions of roads, including Highway 401, were closed in the city and Essex County due to accidents, but police reported no serious injuries.
Thursday's storm was a Dec. 23 record for Windsor -- the most we've ever received on that day was 13 cm in 1990. [...]
(Alaska) - Dozens of holiday travelers were rescued Friday after being stranded on a remote stretch of the Richardson Highway blanketed by snowdrifts as high as 7 feet.
About 30 people were picked up by Department of Transportation crews on the highway between Delta Junction and Paxson, about 150 miles south of Fairbanks, DOT spokeswoman Shannon McCarthy said.
Some motorists had been stranded in the subzero temperatures for 18 to 20 hours, she said.
"We had to dig them out," she said. "We were fortunate that people came prepared."
Everybody who was traveling that stretch of the highway is believed to be accounted for, according to Alaska State Troopers. There were no injuries. [...]
An asteroid that has a small chance of hitting Earth in the year 2029 was upgraded to an unprecedented level of risk Friday, Dec. 24. Scientists still stress, however, that odds are further observations will show the space rock won't be on a collision course with the planet.

The risk rating for asteroid 2004 MN4 was raised Friday by NASA and a separate group of researchers in Italy.

The asteroid's chance for hitting Earth on April 13, 2029 has now been categorized as a 4 on the Torino Scale. The level 4 rating — never before issued — is reserved for "events meriting concern" versus the vast majority of potentially threatening asteroids that merely merit "careful monitoring."

The Dec. 24 update from NASA states:

"2004 MN4 is now being tracked very carefully by many astronomers around the world, and we continue to update our risk analysis for this object. Today's impact monitoring results indicate that the impact probability for April 13, 2029 has risen to about 1.6%, which for an object of this size corresponds to a rating of 4 on the ten-point Torino Scale. Nevertheless, the odds against impact are still high, about 60 to 1, meaning that there is a better than 98% chance that new data in the coming days, weeks, and months will rule out any possibility of impact in 2029."

With a half-dozen or so other asteroid discoveries dating back to 1997, scientists had announced long odds of an impact — generating frightening headlines in some cases — only to announce within hours or days that the impact chances had been reduced to zero by further observations. Experts have said repeatedly that they are concerned about alarming the public before enough data is gathered to project an asteroid's path accurately.

Asteroid 2004 MN4 is an unusual case in that follow-up observations have caused the risk assessment to climb — from Torino level 2 to 4 — rather than fall.

2004 MN4 was discovered in June and spotted again this month. It is about a quarter mile wide.

That's bigger than the space rock that carved the Barringer Meteor Crater in Arizona, and bigger than one that exploded in the air above Siberia in 1908, flattening thousands of square miles of forest. If an asteroid the size of 2004 MN4 hit the Earth, it would do considerable localized or regional damage. It would not cause damage on a global scale.

Scientists project an asteroid's future travels based on observations of its current orbit around the Sun. On computer models, the future orbits are not lines but rather windows of possibility. The orbit projections for 2004 MN4 on April 13, 2029 cover a wide swath of space that includes the location where Earth will be. Additional observations will allow refined orbit forecasts — more like a line instead of a window.

The asteroid will be easily observable in coming months, so scientists expect to figure out its path.

Most asteroids circle the Sun in a belt between Mars and Jupiter. But some get booted by gravity toward the inner solar system.

The 323-day orbit of 2004 MN4 lies mostly within the orbit of Earth. The asteroid approaches the Sun almost as close as the orbit of Venus. It crosses near the Earth's orbit twice on each of its passages about the Sun.

2004 MN4 was discovered on June 19 by Roy Tucker, David Tholen and Fabrizio Bernardi of the NASA-funded University of Hawaii Asteroid Survey. It was rediscovered on Dec. 18 from Australia by Gordon Garradd of the Siding Spring Survey. More than three dozen observations have been made, with more expected to roll in from other observatories this week.

Earlier this week, scientists announced that a small space rock had zoomed past Earth closer than the orbits of some satellites.
PERRIS, California (AP) -- An 87-year-old man visiting a family member at a convalescent home allegedly shot a nurse in the face Friday after he became angry about the care the relative was receiving, authorities said.
The nurse was listed in critical condition at a nearby hospital, Riverside County sheriff's spokesman Dennis Gutierrez said.
Minutes after the afternoon shooting at the Ember Care Health Center in Perris, authorities arrested Norman Larson of Sun City for investigation of assault with a deadly weapon, Gutierrez said. Center employees had detained Larson by the time deputies arrived.
"He had been there for about five hours," Gutierrez said. "He had an issue with the way the family member was being cared for."
A woman visiting the center said the gunman threatened to shot another nurse.
"He was going to shoot another nurse and made her get on her knees and beg for her life," Dalis Baca told KABC-TV. "When she pleaded, she said it was Christmas, she had kids, please not to do it, and he let her go."
Some 167 years ago United States Army, Marine and Navy units were engaged in an occupation and pacification of dangerous foes in Florida. The first foreign invasion launched by the new US government began in 1816 and met fierce and prolonged resistance from the multicultural Seminole nation. Part of three Seminole wars lasting to 1858, this "Second Seminole war" was the most cataclysmic Indian conflict in history. It cost taxpayers $40,000,000 (pre-Civil War dollars!), at times tied up half of the Army, and led to 1500 US military deaths. Untabulated were wounded US soldiers and civilians, and Seminole casualties.
The US invasion of Florida led to 42 years of fighting, a quagmire and a failure to subdue the resolute Seminoles. As casualties rise and Iraq spins out of control, this first US foreign venture offers important lessons.
In 1776, when 55 white patriots arrived in Philadelphia, put on white wigs, and crafted an immortal declaration, the Seminole nation also was fighting for its independence. To avoid persecution under Creek rule, Seminoles had fled south to Florida. There they were welcomed by Africans who had escaped from slavery in Georgia and the Carolinas -- and who since 1738 had built prosperous, free, self-governing communities.
Africans began to instruct Seminoles in methods of rice cultivation they had learned in Senegambia and Sierra Leone. Then the two peoples forged an agricultural and military alliance that challenged slave-hunters and then US troops. Some African families lived in separate villages, others married Seminoles, and the two peoples with a common foe shaped joint diplomatic and military initiatives. Africans, with the most to lose, rose to Seminole leadership as warriors, interpreters, and military advisors.
Major General Sidney Thomas Jesup, the best informed US officer in Florida, explained how two dark peoples created a multicultural nation:
The two races, the negro and the Indian, are rapidly approximating; they are identical in interests and feelings. . . . Should the Indians remain in this territory the negroes among them will form a rallying point for runaway negroes from the adjacent states; and if they remove, the fastness of the country will be immediately occupied by negroes." [1]
In 1816 Army Lt. Colonel Duncan Clinch reported on the first US invasion of Seminole settlements on Florida's Appalachicola River bank:
The American negroes had principally settled along the river and a number of them had left their fields and gone over to the Seminoles on hearing of our approach. Their corn fields extended nearly fifty miles up the river and their numbers were daily increasing. [2]
On the Appalichacola Clinch found former slaves ran plantations, raised crops, cattle, horses, traded with neighbors, and brought up their children. His response was to destroy a "Fort Negro" and its 300 inhabitants.
Race and slavery lay at the heart of the Florida wars. Southern slaveholders obsessed with plugging up their leaky labor system saw Florida as a clear and present danger -- a beacon luring slaves from Georgia and the Carolinas, and offering a safe haven. Also, successful free Black communities also destroyed a major justification for slavery.
Slave-catching posses invaded Florida, and masters demanded government action. It was a time when slave owners commanded the White House, Congress, Supreme Court and the military. In 1811 President James Madison, father of the US Constitution, initiated covert military operations against the Seminoles. In 1816, General Andrew Jackson led a major invasion, and three years later Spain [whose ownership rested on a visit by Ponce De Leon and imperial hubris] sold the Florida to the United States.
But the "Seminole threat" remained. Seminoles chose combat to capitulation. Because they fought on their own soil, Seminole forces ran circles around the numerically and technologically superior US armies. US officers were confounded, humiliated and beaten by guerilla techniques that would resurface more than a century later in Viet Nam.
US officers violated agreements, destroyed crops, cattle and horses, and seized women and children as hostages. They tried to racially divide the Seminole Nation. Nothing worked and resistance only stiffened. But these political, ethical and racial blunders would be carried forward to the Philippines in 1898, then Vietnam, and Iraq.
By 1837, the multicultural Seminole Nation had battled the US forces to a standstill. General Jesup concluded, "This, you may be assured, is a negro and not an Indian war." He continued:
Throughout my operations I have found the negroes the most active and determined warriors; and during the conferences with the Indian chiefs I ascertained they exercised an almost controlling influence over them. [3]
On the day before Christmas, 1837 US troops had tracked Florida's dark freedom-fighters to the northeast corner of Lake Okeechobee in southern Florida. An estimated 380 to 480 Red and Black Seminoles, commanded by Wild Cat and his friend, African sub-chief John Horse, waited, their marksmen perched in tall grass or trees. US Colonel Zachary Taylor and his army approached -- 70 Delaware Indian mercenaries, 180 Missouri riflemen and 800 soldiers from the US Sixth, Fourth, and First Infantry Regiments. The Delawares sensed disaster, and fled. Next the Missourians broke and ran.
Taylor then ordered his US troops forward. He later reported that pinpoint Seminole fire brought down "every officer, with one exception, as well as most of the non-commissioned officers" and left "but four . . . untouched." After a two and a half hour battle the Seminole forces took to their canoes and escaped. On Christmas Day Colonel Taylor's men counted 26 US dead and 112 wounded, 7 died for each dead Seminole fighter. US troops captured cattle and horses but no prisoners.
Lake Okeechobee stands as the most decisive US defeat in more than four decades of warfare in Florida. But several days after his decimated army limped back to Fort Gardner, Taylor's declared victory -- "the Indians were driven in every direction." The US Army promoted him.
However, US field officers recognized the unity and strength of the African-Seminole alliance. Said General Jesup, "The negroes rule the Indians, and it is important that they should feel themselves secure; if they should become alarmed and hold out, the war will be resumed." [3]
Proclaiming his "Indian fighter" reputation, Zachary Taylor later was elected the 12th President. Pleased with their victory, most Black and Red Seminoles agreed to migrate to Oklahoma, but defiant others remained.
The US debacle at Lake Okeechobee remains part of a buried and distorted heritage. In The Almanac of American History, Arthur Schlesinger Jr. wrote: "Fighting in the Second Seminole War, General Zachary Taylor defeats a group of Seminoles at Okeechobee Swamp, Florida."
In its first foreign invasion the US sought to vanquish a free people and take possession of their mineral-rich homeland. For 42 years brave Seminoles mounted a valiant resistance, a milestone in the struggle for human liberty. This distant episode should sound warning bells today.
William Loren Katz is the author of Black Indians: A Hidden Heritage. He can be reached through his website: www.williamlkatz.com
Copyright 2004 by William Loren Katz
Notes
[1] Major General Jesup, June, 1837, in American State Papers, Military Affairs, cited in Kenneth W. Porter, The Negro on the American Frontier [New York, 1971] 251, 281.
[2] Report of Col. Duncan Clinch on "the destruction of Fort Negro, on the Appalachicola, July 29, 1816" [Washington: War Records Office, National Archives]
[3] Major General Sidney T. Jesup, Jesup Papers, box 14; 25th Congress, Second session, 1837-1838, House Executive Document, Vol III, no. 78, p. 52.
[4] Major General Jesup, March 26, 1837 in American State Papers, Military Affairs, VII. 835.
Former Malaysian prime minister Mahathir Mohamad yesterday urged Muslim countries not to trade in US dollars as it only strengthens the capabilities of the United States to develop and supply arms to Israel that 'they then use to kill Muslims'.
He also urged Muslim countries to put to one side their differences and concentrate on developing their economic potential and argued that democracy has 'weakened' many Muslim countries.
Mahathir was talking at a breakfast meeting organised by the Bangladesh Enterprise Institute (BEI) on "Islam and the West".
"The same dollars that we trade in are being used to develop and supply US arms to Israel that kill Muslims," Mahathir stated. "I've asked Arabs to sell oil in other currencies. If we don't use US dollars, the currency will become useless".
He explained that if the oil and other raw materials possessed by Muslim countries are sold in currencies other than dollars, the dollar would devalue. "If the US is poor it cannot dominate the world."
Mahathir renewed his earlier proposal of a new joint currency, the Muslim Dinar, that Muslim countries could use to boost trade and economic cooperation among themselves.
Mahathir also warned that China, India, Japan and Korea would be the new powers dominating the world in the future and that these countries may follow "a tendency of the powerful to throw their power around".
He said these nations could take charge and warned that, "We may escape the Europeans and the US only to find ourselves behind the newer dominating powers. Today the problem may be the US, but tomorrow it may be these countries."
He emphasised the need to strengthen the Muslim Ummah. "Blaming the US or Israel will not help us," he said. "Muslim countries would have to unite to develop themselves and that is the only way to save the Ummah."
"Our disunity is the cause of our weaknesses and that is how other countries take advantage of us," he said.
"They (the West) push democracy in our lands because they know we do not understand it. Democracy is a very good system if you know how to work it. However, we have seen that it has weakened a number of our Muslim nations by splitting the polity."
He said the Muslim nations are not exploiting their potential and the rich ones are not helping to develop the poorer Muslim nations.
Mahathir also stressed that Muslim nations needed to put their "houses in order" and should focus more on the material aspects of society which would result in "a greater fulfillment of our potentials and capabilities".
He stressed the importance of education and suggested the creation of 'centres of excellence' at the very best universities in the Muslim world that would allocate scholarships to the cream of Muslim students. He said that this would revive the mastery of knowledge that Muslims had before the 14th century.
Mahathir observed that most of the top scholars in US and European research institutes are of Asian origin and there needs to be a reversal of the 'brain drain'. He said this could happen if Asian countries valued the knowledge of these Muslim scholars not only in monetary terms but also by providing them their freedom of opinion.
He said he was prepared to travel to various Muslim countries and develop a core group that would initiate the union of such Muslim interests.
The eminent personalities at the breakfast meeting was former foreign minister Dr Kamal Hossain, former state minister for foreign affairs Abul Hassan Chowdhury, former foreign secretaries Faruk Chowdhury, Mohammad Mohsin and Farook Sobhan (the organiser of the meeting), the Prime Minister's Adviser MM Rezaul Karim, beside other former Bangladeshi envoys and local intellectuals.
George Bush's two closest allies in his attempt to sabotage international action to combat global warning last week dramatically distanced themselves from him.
Saudi Arabia announced that it had approved the Kyoto Protocol, the treaty on climate change which President Bush has been trying to kill. And Australia, while still rejecting it, parted company from the United States by saying that it was prepared to negotiate its successor.
The moves follow a tense international negotiating session in Buenos Aires where, as The Independent on Sunday reported last week, the US brought the talks to the brink of collapse by obstructing even anodyne proposals. This breached an assurance given by President Bush in 2001, when he pulled out of the protocol, that America would not try to stop other countries reaching agreement.
New negotiations are due to begin next year on a successor to Kyoto, which will come into force in February, following Russia's decision to ratify it last autumn. Tony Blair regards progress on climate change as one of the top priorities of Britain's presidency of the G8 group of the world's most powerful nations.
US opposition endangers both initiatives, but Mr Bush suffered a blow on Tuesday when the Saudi cabinet approved the treaty. A royal decree is being prepared to endorse it officially. The decision is significant, since the Saudis worked closely with the US in Buenos Aires, but the Australian initiative is more important, as it has so far marched in step with the US to try to kill negotiations.
Ian Campbell, Australia's environment minister, said it would be prepared to enter an agreement to combat global warming. He warned that unless it was reached, the world would be "in jeopardy", adding: "The difference between the US and Australia is that we are prepared to engage in a new agreement, so long as it is comprehensive."
Meanwhile, the official European Environment Agency has announced that the EU nations were on track to exceed the pollution cuts they have promised under Kyoto, so long as they implement all their policies and measures.
Nepal's government invoked anti-hoarding and price control laws to stem rises in food and fuel prices as a Maoist blockade of the capital entered a third day, state-run radio announced Saturday.
The indefinite blockade, to protest the disappearance of activists in army detention, halted most traffic on Kathmandu's main north and west arteries.
The capital region in the Kathmandu valley consists of three cities -- Kathmandu, Bhaktapur and Lalitpur -- with 1.5 million residents.
A third highway, the Mahendra which heads east from the capital to India, is partially blocked in southeastern Nepal, transport owners said, adding that most traffic to and from Kathmandu had come to a halt.
In response, the federal cabinet late Friday appointed a committee headed by the deputy prime minister and including the finance and home ministers, to monitor food and fuel supplies at markets in the capital for the next two months to stem a growing black market, state-run radio said.
"The committee will make provisions of stocking up fuel and other essential items for at least two months and take records of supplies of those items in stock with businessmen," state-run radio said.
Talking to journalists Saturday, Deputy Prime Minister Bharat Mohan Adhikari, pledged special security for vehicles.
"We are going to provide special security for vehicles including petrol tankers coming from the border with India to Kathmandu from tomorrow," he said. Landlocked Nepal gets many of its supplies from its powerful southern neighbor.
HAVANA (AP) - President Fidel Castro said a crude oil deposit has been discovered off Cuba containing up to 100 million barrels, good news for a country that imports about half the petroleum it needs.

"This is the first discovery since 1999," Castro said Friday in a speech to a closed session of the National Assembly. His comments were aired on state television Saturday.

Castro said the deposit was located off the coast of Santa Cruz del Norte, east of Havana, during an exploratory drilling. He said production at the site could begin during 2006.

Cuba currently produces 75,000 barrels daily, about half of what it needs. It imports most of the rest, much of it on favourable terms from political ally Venezuela.

Oil specialists believe Cuba's waters in the Gulf of Mexico could contain large quantities of crude, just as those of Mexico and the United States do. Earlier explorations turned up only modest discoveries.
Harry Levins of the St. Louis Post Dispatch has an interesting article on the lack of Arabic speakers in the US. He says that a little over 10,000 students are now studying Arabic. That is a big increase from the 1980s, when it was about 2500, or from the early 1990s, when it was about 4500. It compares poorly to 30,000 studying China, and 400,000 studying Spanish.
The subtext of the article is, of course, US security needs. At one point he quotes someone named Carafano at the so-called American Heritage Foundation suggesting that universities aren't "defense-friendly" and that therefore their students "won't be security-minded." What a load of hogwash. First of all, universities are much more interested in the genuine defense of the United States than hack shops like the AHF (funded by Joe Coors of Coors beer and notorious far rightwing billionnaire gadfly Richard Mellon Scaife). What the university community mostly is not interested in is naked imperial aggression, of the sort the so-called American Heritage Foundation promotes.
Second, almost everyone in the security agencies of the US government-- the CIA, the FBI, the State Department, etc., etc., has at least a BA or BSc. from a US university, so it makes no sense to allege that university-trained students are uninterested in the security field. Why should students who study Arabic be less so?
I'll tell you what the real problems are. In some of what follows, I am influenced by comments of my colleague John Walbridge of Indiana University, but I am responsible for these remarks, and some of them are mine alone:
1) The US education system generally does a horrible job of teaching languages. Schools most often start the kids on a language only in 7th grade (typically age 11 or 12!). And often they only give the children a "sampling" of languages that year (which is useless). So they do not really begin until age 13 or so, about the time that language learning ability atrophies. If you want fluent speakers of other languages, you should be starting them in kindergarten. Not only do younger children learn languages faster and better, but being at least bilingual as a young child keeps the brain malleable for learning languages later in life. If you are monolingual and 14, learning languages is unlikely to come easily to you. This frankly brain dead approach to language teaching in the US is a vast mystery to me, but no doubt it has something to do with financial issues. Since Americans appear to think it is far more important to give tax cuts to billionnaires than actually to pay for needed social and cultural services in society, it is no wonder they don't fork over money to tutor our five-year-olds in French. But US security, and the US image in the world (they are related) would both be much improved if more Americans were fluent in languages.
2) There is almost no scholarship money for studying Arabic. Why should students do something that is exotic, that may or may not produce well-paid employment, and for which there is almost no fellowship incentive?
3) Arabic translation is a relatively poorly paid occupation. The kinds of salaries offered Arabic translators by the FBI after 9/11 were frankly laughable.
4) The recruiters for the US security agencies shy away from hiring Muslim Americans, for fear they might turn out to be double agents. Muslim Americans are more likely to know Arabic well than others, and 99.999% of them are loyal Americans. All the 9/11 hijackers had to be brought in from abroad.
5) The recruiters for the US security agencies don't want Americans who have spent long periods abroad, lest they have developed local sympathies. This foolish approach excludes the most knowledgeable US citizens. (It is a flaw in the philosophy of American journalism as well, and its silliness can easily be shown by pointing to the work in Iraq of Anthony Shadid, an Arabist who had previously covered Egypt; obviously, Shadid has gotten stories that non-Arabic speakers unfamiliar with the culture could not have).
6) The recruiters even advise Americans studying Arabic not to go on summer or semester-long study abroad programs, since apparently even that much living outside the US could permanently injure their loyalty to their country. But such study abroad is essential to gaining fluency!
7) Being involved in Arabic studies and Middle Eastern studies in the United States is extremely controversial and often leads to character assassination, and you just have to have an iron constitution to put up with all the junk that gets thrown your way by the bigotted. David Steinmann's "Campus Watch Program" (he is also head of the far-rightwing Jewish Institute for National Security Affairs that produced Undersecretary of Defense for Policy Douglas Feith), which smears university professors and students that don't toe the Likud Party line, is a case in point. (Ironically, Feith helped make a mess of the American enterprise in Iraq by excluding veteran State Department Arabists from the Coalition Provisional Authority in summer and fall of 2003!)
Not only is being misrepresented and smeared painful to most people, but trying to be even-handed on the Middle East will get a person called "racist" (i.e. insufficiently enthusiastic about Ariel Sharon), Orientalist (insufficiently enthusiastic about radical Muslim fundamentalism), or "terrorist-lover" (i.e. insufficiently enthusiastic about aggressive imperial warfare by the Bush administration). Since such epithets can harm careers, any sensible person would just stay away from Middle Eastern languages, or study something safe like Spanish.
Well, obviously, you just aren't likely to get really fluent Arabists into the security agencies under these circumstances. And nor are you going to get Americans able to communicate with Muslim audiences actually before those audiences if the US government doesn't trust the ablest Americans in this regard, and if David Horowitz is busy libelling them. I don't expect this miserable situation to change anytime soon. And I am sure that this situation puts the United States at risk.
'Can an American who wants the United States to lose the war in Iraq be patriotic?'
By Geoffrey R. Stone
Chicago Tribune
12/24/04
Dissent in wartime can be the highest form of patriotism. If citizens believe that our military or political leaders have blundered or our reasons for fighting are unjust, they must voice these concerns if they are to meet their responsibilities in a self-governing society. Dissent is not disloyal.
Like those who support a war, those who dissent in wartime want to protect our soldiers, further our national interests and ensure that the United States is a nation of which they can be proud.
But war breeds powerful and often dangerous passions. No one wants to hear that his son or daughter, brother or sister, is putting life and limb at risk for an ignoble or futile cause. In the throes of wartime, it is easy to lose sight of the essential difference between dissent and disloyalty.
Throughout our history, a succession of irresponsible and opportunistic journalists and politicians has intentionally blurred this line to incite fear and hatred. I recently encountered just such a "journalist" firsthand.
I was invited to appear on the TV show "The O'Reilly Factor" to debate the question: "Is dissent disloyal?" After the producer and I discussed the issue, host Bill O'Reilly (according to the producer) decided to redefine the question: "Can an American who wants the United States to lose the war in Iraq be patriotic?"
Of course, this is a loaded question. It not-so-subtly implies that those who oppose the war in Iraq want the United States to lose and, worse, want American soldiers to die (as O'Reilly later actually charged). Sadly, this tactic is all too familiar in U.S. history.
In 1798, when the nation was on the verge of war with France, Federalist newspapers in defense of President John Adams characterized Thomas Jefferson, James Madison and their followers as the "worst and basest of men" who were "preying on the vitals of the country." During the Civil War, defenders of the government attacked their critics as "artful men, disguising their latent treason under hollow pretensions of devotion to the Union."
In the 1919-1920 Red Scare, during which thousands of "radicals" were rounded up for deportation in the Palmer Raids, the Chicago Tribune screamed that "it is only a middling step from Petrograd to Seattle," and the New York Tribune fumed that strikers, "red-soaked in the doctrines of Bolshevism," were plotting "a general red revolution in America." After Pearl Harbor, Henry McLemore, syndicated columnist of the Hearst newspapers, demanded "the immediate removal of every Japanese from the West Coast." He added, "Personally, I hate the Japanese. And that goes for all of them." The columnist Westbrook Pegler shrieked, "To hell with habeas corpus." In the 1950s, Joseph McCarthy and his minions charged that there was a plot against America and that no one could support the Democratic Party "and at the same time be against communism." He decried "liberals" whose "pitiful squealing would hold sacrosanct those communists and queers" who had sold China into "atheistic slavery." And during the Vietnam War, Vice President Spiro Agnew charged that "the leaders of the anti-war movement" were "avowed anarchists and communists who detest everything about this country and want to destroy it."
This brings me back to Bill O'Reilly. In our "debate," O'Reilly protested that he did not mean to imply anything about the loyalty of those who "merely" oppose the war in Iraq, as long as they don't "root" for the enemy. Accepting his rather peculiar framing of the issue (it is, after all, his show), I argued that a patriotic citizen could in principle want his nation to lose a war--if the war is unjust and if "losing" means that fewer soldiers and civilians will die for no good reason. After all, patriotic Italians in World War II could well have hoped Italy would lose the war, the quicker the better.
O'Reilly insisted that losing the war in Iraq would necessarily mean that more Americans would die than if we did not lose (whatever "lose" means in this context), and that no patriotic American could therefore want the United States to lose. Of course, this isn't necessarily so. A patriotic American could reasonably believe (rightly or wrongly) that we have no business being in Iraq and that the sooner we get out the better. To cover the evident weakness of his position, O'Reilly resorted to the time-tested spewing of such ugly invective as "despicable," "traitor" and "disloyal" (not at me, but at those who might hold the hypothetical view he was determined to excoriate).
His purpose, of course, was to inflame his audience, without regard to the most fundamental values of the American system he claims to support.
What is the consequence of such demagoguery? As always in our history, it is to foster rage rather than reflection. After the show, I received a flood of e-mails capturing the anger I believe O'Reilly deliberately incited. A few examples:
- "You ought to be arrested, tried and convicted of wartime treason. And I don't have to tell you the penalty for that."
- "You are not only despicable, but should go ahead and move out of the U.S.A."
- "I must imagine that you will look over your shoulder a little bit, because maybe some soldier in a foxhole somewhere might be a tad angered with you. There may be a few GIs who would like to 'speak' with you."
- "There is the tendency for citizens to take the law into their own hands in these cases; that is not outside the realm of possibility."
- "If anything happens to either of my loved ones serving overseas, I will hold you responsible."
- "Simply, you are un-American."
And so on.
Of course, these individuals have every right to their views, and the 1st Amendment certainly protects O'Reilly's vile incitement of such hatred.
But he dishonors the Constitution and his profession when he does so. This is not democratic deliberation. It is dividing Americans against Americans just for the sport of it. In my book, for people like political commentators O'Reilly, Sean Hannity and Rush Limbaugh to exploit people's fears and anger in a time of war for nothing more than their own ratings is a pretty good definition of "unpatriotic."
Geoffrey R. Stone, is the author of "Perilous Times: Free Speech in Wartime," is a law professor at the University of Chicago
WASHINGTON - Holiday parties will look tame this year compared with the grand events planned in January for the official inauguration of President George W. Bush's second term in office.
The US capital is already busy gearing up for the pomp and ceremony. Four days of festivities will culminate January 20 with Bush's swearing in ceremony at the US Congress, his parade to the White House and nine inauguration balls.
The final bill for all the celebrations will be a cool 40 million dollars -- a record in US history -- mostly financed by donations.
Before Christmas, wealthy private donators, industrial, financial and lobby groups, Republicans and Democrats, will have turned in their checks for 50,000 to 250,000 dollars to the inauguration committee tasked with organizing the events.
In return, the donors will receive sought after tickets to the inauguration events, which they can then offer to their friends and favored clients.
The biggest contributors (250,000 dollars) include oil giants ExxonMobil Corp and Occidental Petroleum Corp, and computer maker Michael Dell, officials said.
"It was more a case of political extortion than political generosity," said a Washington lobbyist who spoke on condition of anonymity about his donation.
"When someone high up in the inaugural committee gets you on the phone and solicits you for 100,000 dollars for an administration that is going to be in power for the next four years, what was I going to say? Certainly not 'no.'"
In addition to the 40 million dollar inauguration bill, slightly higher than in 2001 when Bush first made it to the White House, there is the undetermined cost of the biggest security operation for the first post-9/11 inauguration. The tax payer will pick up that tab.
The most popular events include the January 18 "Saluting Those Who Serve" gala honoring the US armed forces and the January 20 "Texas-Wyoming Ball," where country singer Lyle Lovett will perform and a proper attire of tuxedo plus cowboy boots is recommended.
Tickets for these events are already fetching several thousands of dollars at internet auctions.
A more formal event, the "Commander-in-chief's ball" with about 2,000 guests, "will be a special celebration for active troops and their families focusing on those who have recently returned from Iraq and Afghanistan or (who) will be soon deployed there," said Greg Jenkins, executive director of the Presidential Inaugural Committee.
The sprawling lawn behind the White House will host on January 19 another service honoring US troops called "celebrating freedom."
The most spectacular events will be fire works and a grand parade through Washington of 10,000 people, including musical bands from 50 US states and close to 300 horses.
Rooms at Washington's top hotels are completely booked up despite their requirement of reserving a minimum of four nights and a no-money-back policy.
The richest and luckiest will have the run of a presidential suite at the Ritz-Carlton costing 150,000 dollars that includes a personal butler to tuck away the guests' belongings and a 20,000 dollar gift-set of luggage.
"We are sold out. The package (presidential suite) has not been sold yet," said Ritz-Carlton spokeswoman Coleen Evans.
Security at the inauguration events will be very tight. The tens of thousands of ordinary citizens who want to see the parade up close will have either have to be frisked or pass through metal detectors.
To reinforce thousands of local police patrolling the events, some 4,000 troops will be deployed, as well as bomb-sniffing dogs and hazmat units capable of dealing with chemical, biological or radiological attacks.
And completing the inauguration picture, tens of thousands anti-Bush and anti-war demonstrators are also expected to hit the streets to vent their feelings.
One reads in the papers that the Pentagon expects the war in Iraq to continue till 2010. Donald Rumsfeld will not guarantee that it will be over by 2009. How many dead and maimed Americans by then? How many sad obituaries? How many full pages in the papers with pictures of all the casualties?
Why?
The reasons change: weapons of mass destruction, war on terror, freedom and democracy for the people of Iraq, American credibility. All are deceptions. This cockamamie and criminally immoral war was planned before the Sept. 11 attack in which Iraq was not involved. It has nothing to do with the war on terror. American-style freedom and democracy in Arab countries are hallucinations by men and women like Paul Wolfowitz and Condi Rice whose contribution to the war is writing long memos -- Republican intellectuals with pointy heads.
One must support the troops, I am told. I certainly support the troops the best way possible: Bring them home, get them out of a war for which the planning was inadequate, the training nonexistent, the goal obscure, and the equipment and especially the armor for their vehicles inferior. They are brave men and women who believe they are fighting to defend their country and have become sitting ducks for fanatics. Those who die are the victims of the big lie. They believe that they are fighting to prevent another terror attack on the United States. They are not the war criminals. The ''Vulcans,'' as the Bush foreign policy team calls itself, are the criminals, and they ought to face indictment as war criminals.
There is an irony in the promise of a prolonged war. The Vulcans believed that, as the world's only superpower, the military might of the United States was overwhelming, irresistible, beyond challenge. In fact, the war into which they tricked us has become a quagmire, 130,000 American troops are at the mercy of perhaps 5,000 true-believer guerrillas and an Iraqi population that doesn't like Americans any more than it liked Saddam Hussein. It is a war in which there is no possibility of victory -- whether it ends in June 2005 or June 2010, whether there are 2,000 American battle deaths or 50,000, whether there are 10,000 wounded Americans or 500,000, whether those with post-traumatic stress are 10 percent of the returning troops or 30 percent.
One of the criteria for a just war is that there be a reasonable chance of victory. Where is that reasonable chance? Each extra day of the war makes it more unjust, more criminal. The guilty people are not only the Vulcans but those Americans who in the November election endorsed the war.
They are also responsible for the Iraqi deaths, especially the men who join the police or the army because they need the money to support their families -- their jobs eaten up in the maw of the American ''liberation.'' Iraqi deaths don't trouble many Americans. Their attitude is not unlike the e-mail writer who said he rejoices every time a Muslim kills another Muslim. ''Let Allah sort them out.''
This time of the year we celebrate ''peace on Earth to men of good will.'' Americans must face the fact that they can no longer claim to be men and women of good will, not as long as they support an unnecessary, foolish, ill-conceived, badly executed and, finally, unwinnable war. If most people in other countries blame the war on Americans, we earned that blame in the November election -- not that there is any serious reason to believe that Sen. John Kerry would have had the courage to end the war. Perhaps if he had changed his mind, as he did about the war in Vietnam, and opposed the Iraqi war, he might have won. Too late now. Too late till 2010 -- or 2020.
For those of us who don't celebrate Christmas, this is a strange and interesting time of the year. We can easily feel like anthropologists on Christmas Island, studying the exotic ritual behavior of the indigenous people.
Recently, I overheard a conversation between two natives, two died-in-the-wool Christmas celebrators, reminiscing about their childhoods. Their mothers had worked hard to make each Christmas perfect. Some years their mothers had actually succeeded. They remember how it feels to have one day, in the dead of winter, when all your dreams seem to come true.
Now they are moms, and each Christmas they try to create the same perfection for their children. Of course, now they know it is merely an illusion. But they try their best to conjure up the illusion. And the closer they come to it, the better they feel.
That's what every ritual does, the anthropologists tell us. Ritual is a way to call time out in the messy game of life, where nothing ever seems to work out quite as we planned it. Ritual (if it's done right) can create an illusion that everything is under our control. It lets us believe, or at least pretend, that life really can offer us the perfect fulfillment that every inner child craves.
We could use an anthropologist to study another ritual that comes hardly more often than Christmas: a presidential news conference. There was George W. the other day, telling us that everything was pretty much perfect. Oh, perhaps the Iraqi troops are not doing quite as well as we hoped right now. But we'll get them back on track, quicker than you think. Iraq will hold its truly democratic elections, right on schedule. It's all turning out quite grandly. No need to worry about anything.
Not even the 14 U.S. servicemen and women who were killed in the mess hall explosion at Mosul, the very next day. That's all a bad bummer, Bush admitted (though not quite in those words). But he wouldn't let anything spoil the illusion of the season. He thanked the dead and wounded for their sacrifice. "Democracy will prevail in Iraq," he solemnly intoned. "I know a free Iraq will lead to a more peaceful world."
Isn't that what Christmas is all about: the Prince of Peace who sacrificed himself, shedding his blood to bring peace to the world? Christians have been celebrating that sacrifice, in all sorts of ritual ways, for nearly 2,000 years now. Every Christian ritual says that the world can be perfect, as long as someone sheds blood in the right way, for the right cause.
That makes it easy to treat our dead and wounded soldiers as Christ-figures. In every U.S. war, their blood has been praised as a holy sacrifice, shed on behalf of us all. It was hard to keep up that tradition in the latter years of the Vietnam war, when everyone knew that their blood was being shed for a mistake. The same may yet happen in Iraq.
For now, though, the mainstream media seem happy to help the president keep up the illusion that every death is a noble ritual occasion. When Newsweek recently put a wounded serviceman on its cover, heralding the medical miracles that save so many "heroes," it implied that you don't have to do anything special to be a hero in Iraq. You just have to be wearing an American uniform, be in the wrong place at the wrong time, and end up with a wound. That automatically gives you an honored place on the long list of Christ-figures going back to 1776.
Every day, we get a cascade of journalism communicating the same message. It all urges us to see Iraq the same way Christians see the crucifixion -- to look past the blood and pain to the light at the end of the tunnel. If the Good Book and the president both promise that perfection is on its way, who are we to argue or doubt?
Bush's approval rating has dropped back under 50%. But what is it that nearly half of all Americans still approve of? Perhaps it is the president's masterful ability to speak the soothing ritual words, to conjure up the illusion that we are living in a nearly perfect world, despite all the evidence to the contrary.
In the Christmas home, that's the Mom's job, my informants tell me. But in the big wide world of politics, it's a man's job. We count on a Dad to do it. The president's father wasn't very good at it. The old man didn't have the vision thing. He couldn't spin out convincing visions of sugar plums, or a free Iraq filled with U.S. military bases and corporate enterprises.
But the son has an amazing knack for playing Father to the nation. He gives us presidential words that create a grand illusion. Maybe that's not enough, though. Maybe W. should put on a red suit and a fake beard, throw a sack over his shoulder, and start flying through the air, distributing toys and gifts to everyone. Nearly half of all Americans would probably be delighted. They might even trade in their Christmas tree for a Christmas Bush.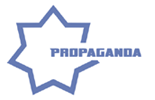 BAGHDAD - US soldiers in Iraq celebrated the birth of Jesus while eating Christmas dinner in full body armour, with many explaining how the nativity story continues to motivate their mission in the war-torn country.
Here, soldiers enjoying their traditional Christmas meal put on full head and body armour to eat, a requirement since this week's devastating bombing of another US base in Iraq.
The suicide bombing at a US mess hall in the northern Iraqi city of Mosul on Tuesday killed 22, including 14 US military personnel. That triggered a re-assessment of base security throughout the country and added further tension to the festive season.
Elsewhere on the base, a few dozen soldiers filed into the austere chapel on Camp Cuervo, a base on the northeastern side of Baghdad, where three long rows of bleached pews face a big wooden cross.
On the chapel's stage, five chaplains and soldiers begin playing guitars, an organ and singing in a gospel choir gathered for the start of a special Christmas Day service.
"The shepherds out there were much like we are, doing their job to make sure their flock is safe ... spreading the good news of Jesus," says Chaplain Tim Maracle.
According to Christian belief, an angel appeared to shepherds in fields near Bethlehem to tell them about the birth of Jesus. The shepherds were at first terrified by the glow of the angel, but then went to see the baby for themselves and began spreading the word of Christ's birth.
"Lord, protect every one of us here from the enemies of this dark world throughout the next year, help us to successfully accomplish the mission that our nation has sent us here to do," says Chaplain Steve Prost.
"Ultimately, we do this in service to you as we attempt to shine your light in a dark world until you come again."
Prost tells soldiers they are much like the shepherds "responding to the light and spreading the light in a powerful way."
A seven-member gospel choir of soldiers dressed in green and red festive T-shirts and clapping their hands in the air launch into a passionate rendition of "Go Tell it on the Mountain."
Soldiers get up and sing along as the words are projected on a wall.
"Our overall mission is to bring peace and safety to Iraq and the world," says Sergeant Paul Jarett, 26, from Rochester, Minnesota.
Another soldier says he normally does not go to church but that "something told me to come today."
"We have helped them (Iraqis) go from where they had sewerage on the street to cleaning their own messes and helping them to get back on their feet," says Specialist Ronald Lindsey, 21, from Georgia.
Away from religious services, many soldiers take advantage of the rest time on Christmas to catch up on sleep, write e-mails, watch movies or open gifts from home.
Soldiers at Camp Cuervo's mail room are busy loading up packages sent by families into a truck for distribution.
About 5,000 boxes arrived on Saturday alone, according to Sergeant James McMahon, who has been putting in 16-hour days recently in order to cope with the deluge of mail.
Most of the merriment and parties on Camp Cuervo took place before Christmas Day because of the "threat level", says Lieutenant Casey Swakon.
There were raffles for gifts, as well as talent shows and sport games.
Some soldiers spoke about missing their loved ones or special Christmas meals.
"When I get movies of my child it makes you kind of sad," says Jack Maroney, a reservist from Buffalo, New York, who left for Iraq 10 months ago the same day his daughter was born.
WASHINGTON - At least 10 current and former detainees at the US military prison in Guantanamo Bay, Cuba, have complained of abuse at the hands of their American handlers, The Washington Post reports on its Web site.
The newspaper said that in public statements after their release and in documents filed with federal courts, the detainees have said they were beaten before and during interrogations, shackled to the floor and otherwise mistreated as part of the effort to get them to confess to being members of Al Qaeda or the Taliban.
Even some of the detainees' attorneys acknowledged that they were initially skeptical, mainly because there has been little evidence that captors at Guantanamo Bay engaged in the kind of abuse discovered at Iraq's Abu Ghraib prison, The Post said.
But last Monday, the American Civil Liberties Union released FBI memos obtained through a Freedom of Information Act lawsuit, in which agents described witnessing or learning of serious mistreatment of detainees.
The paper quotes Brent Mickum, a Washington attorney for one of the detainees, as saying that "now there's no question these guys have been tortured."
Pentagon officials and lawyers say the military has been careful not to abuse detainees and has complied with treaties on the handling of enemy prisoners "to the extent possible" in the middle of a war, The Post reported.
The detainees who made public claims of torture say military personnel beat and kicked them while they had hoods on their heads and tight shackles on their legs.
They also left them in freezing temperatures and stifling heat, subjected them to repeated, prolonged rectal exams and paraded them naked around the prison as military police snapped pictures, the paper said.
A group of released British detainees claim that several young prisoners told them they were raped and sexually violated after guards took them to isolated sections of the prison, according to the report.
They said an Algerian man was forced to watch a video supposedly showing two detainees dressed in orange, one sodomizing the other, and was told that it would happen to him if he didn't cooperate, The Post said.
The deadly suicide attack on a US military base in Mosul this week was an "inside job" carried out by insurgents who are part of the Iraqi armed forces, Asia Times Online has been told.
Sources said a strong nexus between Iraqi forces and the resistance is what allowed them to carry out the most devastating attack on US troops since the beginning of the invasion. US forces have imposed a curfew in Mosul and have launched a military operation in the city, but, the sources say, this will have little effect on the problem, for the simple reason that the US-trained Iraqi military is heavily infected with people loyal to the resistance groups.
Responsibility for the suicide bombing in the US mess tent was claimed by Islamist resistance organization Jaish Ansar al-Sunnah (JAAS).
While various analysts ponder the insurgents' strategy in the lead up to next month's elections, and opine that their primary goal is to disrupt those elections, the resistance says it has a different agenda.
In a message to Asia Times Online from the Netherlands, Nada al-Rubaiee, a member of the central committee of the Iraqi Patriotic Alliance, a group that is part of the Iraqi national resistance movement both inside and outside Iraq, said, "Everything in the resistance movement is clear ... There is agreement on one issue; that is, getting freedom from foreign occupying forces and their handymen. It is agreed that only Iraqi people would decide the course of government in the post-liberation era."
The architects of the Iraqi resistance movement have engineered a guerrilla strategy such that today it is very difficult to identify who the "resistance" is. For instance, before the recent Fallujah operation, a US military spokesperson portrayed that city as a hotbed of Islamic groups connected with al-Qaeda. However, during the operation, Iraqi Prime Minister Iyad Alawi, Iraq's interior minister, and the US military spokesperson all admitted that they were fighting with Saddam Hussein remnants.
Exactly what role more than 3 million members of the Iraqi Ba'ath Party are playing from Kirkuk to Basra is very hard to determine, but sources maintain that one particular aim of the resistance is very clear, and that is "recruiting new jihadis". [...]
Meanwhile, Nada claims that the number of casualties from the Mosul attack is far higher than what was admitted by the US, 22 people. "In the [dining tent] where the attack took place, there were at least 500 US soldiers. The number of casualties given by the occupation forces always excludes private contractors [non-official soldiers/unregistered soldiers-agents]. We expect the number [is] a lot higher than the announced one."
According to Nada, the attack was very organized - so much so that a video of the bombing was even prepared and will soon be released.
The US is contemplating incursions into Syrian territory in an attempt to kill or capture Iraqi Ba'athists who, it believes, are directing at least part of the attacks against US targets in Iraq, a senior administration official told The Jerusalem Post.
The official said that fresh sanctions are likely to be implemented, but added that the US needs to be more "aggressive" after Tuesday's deadly attack on a US base in Mosul. The comment suggested that the US believes the attack on the mess tent, in which 22 people were killed, may have been coordinated from inside Syrian territory.
"I think the sanctions are one thing. But I think the other thing [the Syrians] have got to start worrying about is whether we would take cross-border military action in hot pursuit or something like that. In other words, nothing like full-scale military hostilities. But when you're being attacked from safe havens across the border – we've been through this a lot of times before – we're just not going to sit there.
"You get a tragedy [like the attack in Mosul] and it reminds people that it is still a very serious problem. If I were Syria, I'd be worried," the senior administration official said.
Another US official said that sentiment reflects a "growing level of frustration" in Washington at Syria's reluctance to detain Ba'athists and others who are organizing attacks from Syrian territory. The official cautioned, however, that whether to take cross-border military action is still a matter of discussion within the administration and that a military incursion is still "premature."
The senior official said US anger increased substantially after a prolonged incursion into Fallujah last month, which revealed "how much of the insurgency is now being directed through Syria." The US has not publicly detailed the evidence it has regarding the extent to which attacks are being organized from within Syria. But a report in The Times of London on Thursday suggested not only that Syria is becoming a base for Iraqis to operate, but that Syrian officials are themselves involved.
The newspaper said Iraq had confronted Syria with evidence that included photographs of senior Syrian officials taken from Iraqi fighters captured during the Fallujah offensive. It also said US marines in Fallujah found a hand-held global-positioning system receiver with waypoints originating in western Syria and the names of four Syrians in a list of 27 fighters contained in a ledger.
On Sunday, the Post reported that the US had provided Syria with a list of people it would like to see detained but that Syrian authorities have so far been unresponsive. The Post quoted a senior government official predicting a confrontation with Syria "unless the Syrians reverse their policy." US forces already operate along the Syrian border with Iraq, conducting air and mobile patrols.
This week, US President George W. Bush warned of possible new sanctions on Syria. "We have tools at our disposal, a variety of tools ranging from diplomatic tools to economic pressure. Nothing's taken off the table," he said.
And in an interview with a Lebanese newspaper, Deputy Secretary of State Richard Armitage echoed the threat of new sanctions. In particular, Armitage said Washington wanted action taken against fugitive officials of the ousted regime, who remained at liberty in Syria and who "seem to us to be responsible for funding anti-US attacks in Iraq." "We want them to turn off this faucet," said Armitage, according to the paper's Arabic translation of his remarks.
Syria says it is doing all it can to prevent insurgents from crossing the Syrian border into Iraq and insists it would need more help to confront the problem. It also says it is being unfairly singled out whereas Ba'athists and others feeding the insurgency are hiding in other countries in the region.
BAGHDAD - Baghdad police dug more bodies out of the rubble on Saturday, raising the death toll to at least nine after a suicide bomber blew up a gas tanker truck in the night.

Police said it seemed that a bomber set off the blast in the butane truck in an upscale district on Friday night, just hours after U.S. Defence Secretary Donald Rumsfeld left the capital city.
Police initially reported two people were killed, but a spokesman said that seven more bodies were discovered on Saturday in the ruins of the three houses destroyed in the blast.
At least 14 people were seriously wounded.
The butane truck was parked near the Libyan embassy in a district where many foreigners, diplomats and top Iraqi government officials live.
No members of the multinational forces or diplomatic corps were among the casualties, the U.S. military said.
Also on Saturday, U.S. Marines said they have captured two key leaders of a local cell connected to Jordanian militant Abu Musab al-Zarqawi.
ANKARA, TURKEY - Abductors have nabbed one of Turkey's richest men in southern Iraq and are demanding $25 million US in ransom, a Turkish television station reports.
Video footage aired Saturday on the private NTV television channel showed shipping magnate Kahraman Sadikoglu saying he is being held hostage in Iraq, along with a ship captain, a Turkish driver and a bodyguard.
Sadikoglu's family members say they haven't from him since the men left the southern Iraqi city of Basra on Dec. 16, the report said.
"A group abducted us four or five days ago saying we did something wrong," Sadikoglu said in the video, as ship captain Ahmet Yurtdas broke into tears behind him.
"They're investigating, but also look after us very well."
The video did not say what misdeeds the men had allegedly done. It offered no clue to the identity of the abductors or their demands.
However, the TV report said Sadikoglu's family told the Turkish government that they had been asked for a ransom of $25 million US.
Sadikoglu runs International Marine Contractors, a Dubai-based company that last year won a contract worth the equivalent of $31 million Cdn. to remove 19 sunken ships near the southern Iraqi port of Umm Qasr.
Some Turkish newspapers speculated that Sadikoglu's abduction might have been organized by rival businessmen who wanted to block him from bidding on another multimillion-dollar salvaging contract in Iraq.
Coverage of Iraq made this an annus horribilis for America's major media. If you want to know why public opinion in Western Europe has been so overwhelmingly against the U.S. war in and occupation of Iraq, there's one obvious answer: the difference in television news between theirs and ours. You can easily determine this for yourself: Spend a week watching the news broadcasts and TV magazines of the BBC, France2 and Deutsche Welle, all available on many U.S. cable systems. The footage of dead Iraqi babies and children — victims of U.S. attacks on "terrorists" — that you will regularly see on European public television is rarely aired on U.S. networks. The regular interviews in Iraqi hospitals with doctors recounting the slaughter of the innocents that show up on European news broadcasts aren't often seen on the all-news cable networks here, let alone on the Big Three broadcast nets' newscasts. Iraqis, of course, know this daily reality all too well — which explains their overwhelming hostility to the U.S. occupation.
An on-the-ground study of Iraqi casualties between April and September by Nancy Youssef of Knight Ridder newspapers demonstrated that "Operations by U.S. and multinational forces and Iraqi police are killing twice as many Iraqis — most of them civilians — as attacks by insurgents." But you're not told this by U.S. TV's "embedded" reporters, who've traded their reportorial independence for access to the boom-boom footage that drives what Time magazine has labeled the "militainment" proffered by American television. In fact, embedded reporters are enrolled in what the Pentagon calls "information operations" — a counterpart to military operations designed to exact the rosiest possible picture of the U.S. occupation from accredited reporters. Those who don't toe the Pentagon line, and who report negatively on the occupation of Iraq and the indiscriminate effects of U.S. forces' combat there, are simply blacklisted.
The demagogic nationalism of Fox News, the ratings king, has dragged the other networks down to its level as they seek to win back lost viewers. In a must-read article on "Iraq, the Press and the Election" in the December 16 issue of The New York Review of Books (available online at www.nybooks.com), the Columbia Journalism Review's Michael Massing dissects U.S. media coverage of Iraq with devastating effect. CNN, for example, he portrays as "careening wildly between an adherence to traditional news values on the one hand and a surrender to the titillating, overheated, nationalistic fare of contemporary cable on the other. In the end, CNN . . . offered the superficiality of Fox without any of its conviction."
The degree to which coverage of Iraq reflects the structural corruption of U.S. major media is even more damningly portrayed in Weapons of Mass Deception, the superb new film by Danny Schechter. Schechter, a TV veteran of three decades, is an Emmy-winning former investigative producer for ABC and CNN (he calls himself a "network refugee"), and the founder of the independent TV production company Globalvision and also of MediaChannel.org, the Web site where his sharp-eyed, acid-tongued media criticism punches gaping holes in official newsdom's coverage of Iraq. In this film — which is much more meticulously documented and more accurate than Michael Moore's Fahrenheit 9/11, and therefore infinitely more devastating — Schechter shows with precision how U.S. mass media have been recruited as part and parcel of the Pentagon's war-propaganda machine.
There is no end in sight in Iraq. Senator Joe Biden, the ranking Democrat on the Foreign Relations Committee, reported recently from Iraq that he hasn't talked to a single U.S. military commander who doesn't believe the U.S. occupation will last "three, or five, or seven years more" at least. So, to penetrate the fog of propaganda relayed by our major media, you'll need to be well-armed. Here, then, are a few suggestions of how to get your head around the reality of what's truly happening in Iraq from online sources, in addition to the previously mentioned MediaChannel.org:
Undernews (http://prorev.com/indexa.htm), the daily press review by veteran Washington journalist Sam Smith, is in the I.F. Stone tradition: He culls open sources in the English language from which to construct an alternative version of reality. It's the perfect solution for the average news consumer too busy to wade through all of the English-language press — including the fine coverage of Iraq from British and Australian newspapers — from which Undernews provides brief extracts and links to complete articles.
Truthout (www.truthout.org/) is edited by William Rivers Pitt, the author of the best-selling War on Iraq — What Team Bush Doesn't Want You To Know. Truthout's daily e-bulletins bring you a selection of the latest news and analysis that counters official Washington's worldview — augmented by Rivers' scintillating commentaries and contributions from Truthout's own foreign correspondents.
Informed Comment (www.juancole.com/) is the Web site of University of Michigan history professor and Middle East specialist Juan Cole, whose analysis has become a must-read for anyone seriously interested in Iraq.
Israel, which receives about $3 billion a year in U.S. aid, may seek extra funding next year to bolster border security and overhaul checkpoints as part of a plan to pull out of Gaza and parts of the West Bank, sources familiar with the talks said on Thursday.
Any additional money for Israel would come on top of increased U.S. aid for the Palestinian Authority after January elections to replace the late Palestinian Authority chairman Yasser Arafat.
American aid for the Palestinians would be tied to progress stopping violence and carrying out reforms, officials said. [...]
Several people were killed and dozens were injured in a riot triggered when police allegedly beat to death a resident in southern China, newspapers reported Sunday.
The reports in Hong Kong's Wen Wei Po and Apple Daily newspapers differed widely over the size of the mob and what led to the clash Saturday in Da Lang village in Guangdong province.
Wen Wei Po said nearly 50,000 people faced off against hundreds of police officers after security forces beat to death a relative of a student injured in a traffic accident following a dispute over compensation.
The rioters set fire to four police cars, the report said.
The Apple Daily, meanwhile, said about 1,000 people rioted after security officials beat to death a 15-year-old boy for stealing a bicycle.
Police fired tear gas at the rioters and at least several locals were killed and 100 were injured, the Apple Daily said, quoting a Da Lang villager.
It said police brought the riot under control in three hours and later arrested about a dozen people.
The reason for the difference in crowd estimates in the two papers wasn't clear.
Police and government officials refused to comment. "The riot is over," said one government official in Dongguan, a city that includes Da Lang.
He refused to say what happened and referred all inquires to the Communist Party propaganda office in Dongguan, where phones rang unanswered Sunday. He wouldn't give his name.
Police in Da Lang and Dongguan and also refused to comment.
Disputes in China can escalate at an alarming rate because large numbers of bystanders gather quickly. Those involved in the argument often recruit friends and family members to help out.
HANOI : Five Vietnamese schoolboys were killed when a US-made explosive left over from the Vietnam War detonated, police said.

The accident happened when the five boys, aged between nine and 17, tried to set fire to an American projectile they had discovered in a forest in the central province of Binh Thuan.

All five died immediately on the spot, a local policeman told AFP.

Since the war ended in 1975 more than 38,000 people have been killed and more than 100,000 injured as a result of unexploded ordnance, according to Ministry of Public Security statistics published by state media.

According to the US military, more than 15 million tonnes of bombs, mines, artillery shells and other munitions were used during the Vietnam War, which ended in 1975.

As much as 10 percent of this is estimated to have failed to explode.
A Fairfax man faces charges of trying to board an airplane with a concealed weapon after a four-inch utility blade was found embedded inside his shoe at Honolulu International Airport, federal authorities said last night.
Randall Rustick, 33, was arrested Tuesday morning after airport screeners found the blade in his shoe as he, his wife and four children prepared to board a plane to Kauai to visit his mother, authorities said. A U.S. District judge in Honolulu yesterday released him.

One federal official said last night that there might be an innocent explanation as to why the blade was in the shoe. Another person familiar with the case said the blade might have been inadvertently left in the insole when Rustick had his shoes resoled in the Washington area.
David Hayakawa, Rustick's attorney, said his client was "stunned" by the arrest and the presence of the blade. He said Rustick had worn the shoes without incident when flying to Hawaii.
HOWARDS GROVE, Wis. -- A single-engine plane whose pilot reported smoke in the cockpit crashed in a hay field Saturday, killing both people on board, officials said.
Witnesses told investigators the plane's engine was not running when it struck some treetops, flipped and crashed on its back in eastern Wisconsin near Lake Michigan, sheriff's Sgt. Doug Tuttle said.
The pilot of the 1964 Beech Bonanza took off from Manitowoc, about 20 miles north of the crash site, and was heading to Lockport in northern Illinois, said Tony Molinaro, a spokesman for the Federal Aviation Administration.
The FAA and the National Transportation Safety Board were investigating the crash.
Readers who wish to know more about who we are and what we do may visit our portal site Cassiopaea.org
---
Remember, we need your help to collect information on what is going on in your part of the world!
We also need help to keep the Signs of the Times online.
---
Send your comments and article suggestions to us

---
Fair Use Policy
Contact Webmaster at signs-of-the-times.org
Cassiopaean materials Copyright ©1994-2014 Arkadiusz Jadczyk and Laura Knight-Jadczyk. All rights reserved. "Cassiopaea, Cassiopaean, Cassiopaeans," is a registered trademark of Arkadiusz Jadczyk and Laura Knight-Jadczyk.
Letters addressed to Cassiopaea, Quantum Future School, Ark or Laura, become the property of Arkadiusz Jadczyk and Laura Knight-Jadczyk
Republication and re-dissemination of our copyrighted material in any manner is expressly prohibited without prior written consent.