Printer Friendly Version
New! Article - The Blair Belief Project
New! Pentagon Strike Flash Presentation by a QFS member
Picture of the Day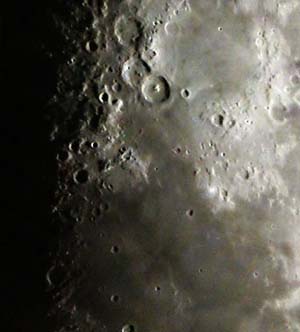 Mers de la Tranquillité et du Nectar
©2004 Pierre-Paul Feyte
TABA, Egypt --

An Israeli defense official

and terrorism analysts said Friday that the three blasts at Egyptian vacation spots frequented by Israelis bear al Qaeda hallmarks.

Israel's Deputy Defense Minister Zeev Boim made his comments the day after the bombings killed at least 29 people and wounded dozens more in Taba.

Egyptian and Israeli officials have been combing through wreckage at the Hilton Hotel searching for victims of the attack.

At least 30 people are missing and officials fear the death toll will rise.

Only 10 bodies had been identified -- six Egyptians, four Israelis.

Egyptian officials said authorities were still working to determine the exact source of the explosions, although they are calling it an attack on the hotel.

Boim said the attacks are similar to those of Osama bin Laden's al Qaeda terrorist network, although he said he's not ruling out the possibility that a Palestinian militant group could be responsible.

Two terrorism analysts told CNN they suspect Egyptian Jihad, a group that merged with al Qaeda in the late 1990s.

But Israeli officials said it is not yet clear who's responsible, and U.S. officials warned against jumping to any conclusions.

Three different, little-known or previously unknown groups have claimed responsibility for the bombings.

All three claims appeared on Islamist Web sites. The third came from a group that said it is associated with al Qaeda.

CNN cannot authenticate any of the claims. [...]

Israeli Prime Minister Ariel Sharon met with his Cabinet in emergency session and spoke with Egyptian President Hosni Mubarak to coordinate efforts. The two men agreed to concentrate efforts and forces in the war on terrorism, a statement from Sharon's office said.

The two nations' foreign ministers have been in direct contact as well.

Gillerman said Israel does not suspect the involvement of Egyptians.

"Egypt is a victim of this attack and we have great sympathy," he said. "Egypt is just another moderate Arab government just like Morocco, just like Tunisia, who is suffering because of its moderation at the hands of these extremists and fundamentalists who must be eradicated."
AP
Saturday, October 9, 2004
TABA, Egypt - Israeli officials said Friday they believe al-Qaida was probably behind three suicide car bomb attacks targeting Red Sea resorts filled with Israeli tourists, as investigators searched for evidence and rescuers pulled bodies from the twisted wreckage of a five-star hotel and casino.
Thursday night's bombings in Egypt's Sinai Peninsula killed 29 people, according to Israeli authorities, who were leading the rescue effort.
Egyptian officials could confirm only 24 dead. More than 100 people were injured, with reports as high as 160. [...]
Participants in an emergency meeting of the Israeli Cabinet said the military intelligence chief told them al-Qaida was probably behind the attacks. Deputy Defense Minister Zeev Boim called Osama bin Laden's terrorist network the most likely suspect.
Egyptian authorities were more cautious. "We have to wait until the investigation is over to make sure if the attack was related to al-Qaida, or any other organization, or not," said Maged Abdel Fattah, spokesman for Egyptian President Hosni Mubarak.
In Washington, a U.S. counterterrorism official, discussing intelligence on the condition of anonymity, said American officials suspect — but aren't certain — that al-Qaida had a role in the bombings. [...]
There were several claims of responsibility — including one from an al-Qaida-linked group — but none appeared credible.
"This is a terrorist attack, but who did it?" asked Egypt's foreign minister, Ahmed Aboul Gheit. "We can't tell, as the investigation has just begun." [...]
Israeli security sources said all three bombs were suicide attacks.
Officials initially reported at least 30 dead, but scaled back. The Israeli army said Friday night that 29 people were confirmed dead. Egypt's interior minister reported 24.
An official at Taba hospital, speaking on condition of anonymity, told The Associated Press that 24 people were killed, including five Israelis, seven Egyptians and the rest foreigners whose nationalities were not immediately determined. The Israeli fire chief said a female tourist from Russia was among those killed. [...]
Egypt's tourism minister, Ahmed El Maghraby, indicated the attacks were political: "Look at the timing. Look at the choice of place."
He didn't say what he was referring to, but other officials drew links to the Israeli military operation against the Palestinians in the neighboring Gaza Strip, where more than 80 Palestinians have been killed in an Israeli offensive that began Sept. 29. [...]
Fri Sep 17
Translated from "El Sureño"
Previously unknown group says attack is in revenge for Israel's assassination of Sheikh Ahmed Yassin.
The previously unknown group said the attack, which killed at least 19 people and left another 38 missing, was in revenge for Israel's assassination last March of Sheikh Ahmed Yassin, founder of the Palestinian Islamist movement Hamas, and was "the first direct shot in the face of Jews."
"The Israeli government, under the leadership of Prime Minister Ariel Sharon, intends to withdraw Israeli settlers and troops from Gaza. But deadly rocket fire from Gaza into Israel caused the redeployment of Israeli troops into Gaza. Wouldn't all Palestinians, even the most militant, be better off without Israeli forces in their midst and without retaliatory attacks by Israeli aircraft? Who benefits from the fighting?"
October 8 2004
Abdul-Raheem Ali, IOL Staff
CAIRO, October 8 – A cohort of Egyptian security, political and diplomatic experts have concluded that Israel is the only party to benefit from the blasts that rocked tourist resorts in the Egyptian Sinai peninsula on Thursday, October7 , ruling out any possible Egyptian involvement.
Former Egyptian Assistant Interior Minister Mohammad Omar Abdel-Fattah said that while analyzing any such operation security experts should always seek an answer to the basic question of who stands to benefit.
"Israel is the only party to gain from this operation," the international security expert told IslamOnline.net.
He pointed out that the Israelis and their agents are the only people who have free access to the targeted area.
Abdel-Fattah said the booby-trapped vehicles used in the bombings do not carry the trademark of terrorist groups who usually resort to suicide bombers instead.
He stressed that the Israeli right has been cornered due to mounting pressures from the US on Israeli Premier Ariel Sharon after Washington had to wield its veto power to kill a resolution condemning Israel for the onslaught on the Gaza Strip.
Israel needed something to dodge such American pressures and throw the ball at the American court till the end of the elections, said the expert.
Targeting Egypt
Former Egyptian Assistant Foreign Minister Abdullah Al-Ashaal also agreed that several indications suggest an Israeli foul play.
"Israel's ultimate goal to undermine Egypt's regional role and force it on its knees," he told IOL.
"All indicators suggest an Israeli involvement, especially that the area is very close to the Israeli borders."
He also recalled the recent Israeli travel warning against visiting the Sinai peninsula.
Al-Ashaal said that by jumbling to heap the blame on Al-Qeada, Israel wanted to embroil Egypt in Washington's so-called war on terror.
The Egyptian tourism sector, a main foreign currency earner, would bear the brunt of the bombings, he added.
Diaa Rashwan, an expect in the Islamic movements affairs in Al-Ahram Center for Strategic Studies, an Egyptian think-tank, also agreed that Al-Qaeda was not a likely culprit.
According to American intelligence 70 percent of Al-Qeada leaders have been either killed or kidnapped while the rest are taking shelter on Afghanistan's borders with Pakistan, he said.
"Sinai bombings carry the trademark of careful planning which means those involved had a hand-on experience on the area, which is already under tight security."
The expert suggested that "foreign intelligence" are directly or indirectly involved in such "dirty attacks."
Rashwan agreed with the other experts that Israel would be the only part to make gains from the attacks, especially that Israel would exploit them to associate itself with Washington in its so-called war on terror.
He also expected the Sharon's Likud party to use the blasts to undermine the Egyptian role in the Palestinian cause.
Palestinians Suspected
Another group of expects did not rule out a possible involvement by Palestinian factions in the bombings and that they refrained from claiming responsibility to avoid a face-off with Egypt.
Political analyst Al-Sayed Yassin said the operation came in retaliation for the unparalleled state terrorism practiced by Israel against unarmed citizens in Gaza Strip.
He ruled out the involvement of Al-Qaeda in such bombings, as the network has no experience in working in the region.
The expert also undermined suggestions that the operation would be exploited to attack Egypt over security lapses.
"Egypt can not be accused of security lapses because those groups penetrate Israeli security on daily basis through operations committed not far from Sharon's residence," he said.
He also recalled that similar attacks have been mounted against targets inside New York and Washington.
An Ill Wind and the House of Cards

SOTT Editorial
Glenn Becker
09/10/2004
There's an ill wind stirring in Washington D.C. and it came from the sweeping out of George Tenet, a whisper in the ear of a conservative news columnist and the recent leak of a probe into the Larry Franklin/AIPAC/Israeli spying scandal.
Curiously, President Bush and Dick Cheney both contacted criminal defense lawyers before their testimony pertaining to the inquiry in the outing of CIA operative Valerie Plame, the wife of former Ambassador Joseph Wilson. Robert Novak, the conservative columnist who received that leak from an unnamed source in the present Bush administration, wrote the article that named Plame as a CIA operative. The outing of Plame, the ousting of Tenet and/or the pressure on Franklin may be the initial breeze that turns into an ill wind for Bush and his neo-conmen.
In regard to the Plame affair, prior to the Iraq War, in February of 2002, Plame's husband Joseph Wilson was sent to Niger by Dick Cheney to verify information the Bush administration could use as justification for the invasion of Iraq. That information claimed Saddam Hussein had attempted to purchase yellow cake uranium for use in his alleged nuclear weapons program from Niger. Wilson found the allegation baseless and urged the Bush administration not to use this information because it appeared to be fraudulent. Tenet also found the same Nigerian information to be bogus and he advised the Bush administration not to use it as if it were fact. The Bush neo-conmen however, pushed forward with their smoke and mirrors game plan by using the nefarious Nigerian documentation which, in part, led to the invasion of Iraq.
Tenet has since been fired, or in the convoluted doublespeak of Bushtalk, he has resigned. And it appears that someone in the White House was looking for retribution against Wilson for his disobedience. The leak outing Plame as a CIA operative has also quite likely jeopardized and exposed an ongoing CIA operation, which quite probably does not sit well with some at the CIA.
The Franklin/AIPAC investigation may have even deeper ramifications leading to a more expansive probe of the neo-con cabal of Perle, Wolfowitz, Zackheim and others inside the Bush administration who have had, over several decades, close political, familial and financial ties to the state of Israel. This probe may very well be a 'pre-emptive strike', directed towards a Bush/Neo-con/Israeli attempt to push for a widening of the Iraqi fiasco into Iran or Syria, by deeply concerned members of various branches of the U.S. government that view the Bush/Neo-con/Israeli troika as out of control.
If any of these investigative scenarios are pursued earnestly by elements of the U.S. Justice Department, the Bush/Neo-con house of cards could come tumbling down, if not before the election, hopefully soon thereafter. The possibilities that these investigations present, could have serious legal consequences for the Bush administration and those involved, even if Bush is not re-elected to office. Not to mention the betrayal that would be felt by this nation's citizens, especially those who've lost loved ones as a result of the Bush/Neo-con manipulations.
From a historical point of view, the Watergate scandal started with small seeds of information gained by putting pressure on guilty subordinates of the Nixon administration, that grew, leading to Nixon's eventual downfall.
The information gleaned from these current inquiries appears to have the same potential, if, they are allowed to proceed impartially. If, or when, more heat is put upon certain subordinates of the Bush administration by way of possible charges of perjury and other potential penalties as these inquiries wear on, the deceptive machinations of this administration, from even before 9/11, might finally be revealed.
If this should come about, those who have made the effort to gather the facts in order to become informed about all the spurious events that have occurred during the Bush/Neo-con watch will finally be vindicated. No one desires to see our government disgraced in front of the world, but hasn't this group done so already?
Hopefully, there are enough of those in the CIA, the FBI, the U.S. military and other branches of our government who have also had enough of the deceptive misuse of power these power hungry conmen have usurped during their tenure, and follow the facts that will allow an ill wind that's deserved to blow their falsely built house of cards down. At least we can hope there are those, who've taken an oath of allegiance, that still believe in 'freedom and justice for all'.
PARIS - Interference by the Pentagon delivered a massive blow to efforts to provide humanitarian relief for Iraq after last year's war, according to two US aid experts who struggled with the conflict's chaotic aftermath.
In trenchant criticism, the pair say the Department of Defense alienated aid workers, misjudged the scale of looting that wrecked Iraq's health service and sent out bureaucrats who only served to complicate matters.
The traditional American response to humanitarian emergencies and natural disasters abroad is carried out by the State Department's US Agency for International Development (USAID) and Office of Foreign Disaster Assistance (OFDA).
In the months leading up to the war, these agencies trained up an 80-person team specially for Iraq, many of them with long expertise in emergencies, says the commentary, published by Frederick Burkle and Eric Noji in Saturday's Lancet.
But that initiative was hamstrung by the Pentagon which, breaking with tradition, decided to set up its own humanitarian planning team, say the authors.
That move sowed doubt and suspicion among non-governmental organisations (NGOs) in relief work, they allege.
Many of these agencies distanced themselves, fearful that their reputation for neutrality would be compromised on the ground if they had to work with occupying troops, say Burkle and Noji.
"The situation was further complicated by the fact that the (Pentagon) humanitarian planning team, citing secrecy, refused to disclose crucial information needed for planning not only to international relief organisations but also to other US military, government and civilian agencies working on humanitarian relief," they add.
As confusion mounted between the rival State Department and Pentagon relief initiatives, the US government decided to give overall administrative control to the Department of Defense's team -- by now named the Office of Reconstruction and Humanitarian Assistance (ORHA).
The big problem, though, was that Pentagon planners had not taken into account the risk of looting after the fall of Saddam Hussein.
The pillaging wrecked clinics, hospitals, emptied pharmaceutical stores and destroyed laboratories, "causing the collapse of the already tottering health system," the commentary says.
That crisis was worsened by chronic insecurity, hours-long power cuts and lack of sanitation.
Meanwhile, the ORHA team that was rushed to Baghdad was mainly staffed by policy wonks, it says.
They had little field experience in relief operations, many were ignorant of functions, charter and capabilities of UN agencies, Red Cross organisations or NGOs, and they simply created another unnecessary level of bureaucracy.
These staff, "comfortable with a top-down military-style command structure," grappled to cope with the flexible, lateral approach needed to tackle parallel problems such as providing water, sanitation, food, fuel and medicine.
"Judging from the experience in Iraq, the armed forces should be prevented form dominating humanitarian assistance as much as possible, and should leave this task to agencies that have traditionally handled humanitarian crises," the commentary adds.
Burkle and Noji work at the Center for International Emergency, Disaster and Refugee Studies at Johns Hopkins University Medical Institutions in Baltimore.
Burkle, a doctor by training, was the major health planner at USAID for Iraq and served as senior medical officer for the OFDA's disaster assistance response team.
He was the first senior health diplomat to enter Baghdad and southern Iraq after the collapse of the health system.
Noji was Burkle's deputy on the OFDA team, being deployed in Iraq from March to May 2003, during the immediate relief phase.
It has taken a shameful three years for the legal charade of Guantanamo Bay to be exposed.
At first, all the detainees held by the US military at Guantanamo Bay were "the worst of the worst", US Defence Secretary Donald Rumsfeld said, who deserved to be "dealt with as people who have engaged in mass murder". Since January 2002, most have been detained without charge, beyond reach of any law or lawyer and denied even the protections of the Geneva Convention, based solely on the word of US authorities that the detainees were enemy combatants who posed a continuing terrorist threat.
That word has been accepted almost unquestioningly by the Australian Government, which failed to protest at the denial of the most basic legal rights to two of its citizens, David Hicks and Mamdouh Habib. They were detained in late 2001, in similar circumstances and about the same time as US citizen John Walker Lindh. The difference was that he was accorded due process, appeared in a US court last July and is in a US jail after agreeing to a plea bargain on crimes under US law based on his association with the Taliban. Most of the foreign detainees remained in legal limbo, with fewer legal protections than even people such as Saddam Hussein.
At last, though, even the US military appears ready to accept the formerly inviolable principle that a democratic state that cannot sustain charges against individuals must release them. The deputy commander at Guantanamo Bay has said most of the remaining 550 detainees (more than 150 have been freed) will be released or transferred to their own countries because "most of these guys weren't fighting" and "we don't have a level of evidence to feel that we can be confident to prosecute them". They are now said to be "of low intelligence value and low threat status".
Many Australians, as well as The Age, argued from the outset that even terrorists should be charged and tried in a properly constituted court. Most nations whose citizens were held at Guantanamo Bay put the same view, with some urgency, to the Bush Administration. More than two years passed, however, before the US Supreme Court ruled that the detentions could be challenged in US courts. The Bush Administration is still proceeding with a military commission, which exposed itself as a judicial travesty at the first hearings in August. Australia is the only Western nation that endorsed the process. The charges against Hicks, based on association with the Taliban, were surprisingly weak - there was no charge that he killed or directly harmed anyone. Habib has still not been charged or had access to his own lawyer, but a US court has ordered that the grounds for his detention be provided by October 18.
The essential reason for the long delay in bringing the detainees to justice, indeed for trying to put them beyond the law, is clear: there was insufficient evidence to back the claims made by the US Government, and dutifully accepted by the Australian Government, for the past three years. Their failure to uphold the rule of law in that time will stand as a black mark in the history of both nations.
Copyright © 2004. The Age Company Ltd.

John Howard has won a fourth term as Prime Minister and he will return to government with an increased majority in the Parliament.
The Coalition's primary vote is up to nearly 47 per cent, which is nine points ahead of the ALP.
The Liberals have benefited from the collapse of One Nation, while Labor has attracted the same support it did in the last election.
The Greens are polling more than 7 per cent, giving them close to the one million votes they predicted they would receive.
After preferences, the Coalition is ahead by 5 per cent.
The ABC computer is predicting the Coalition will get 52.5 per cent of the vote and a 20 seat majority.
That would give the Liberals 73 seats and the Nationals 12, Labor would hold 62 seats, with three going to other candidates.
With 70 per cent of the vote counted, Labor appears to have lost five seats - Bass and Braddon in Tasmania, the Sydney seat of Greenway, the new Queensland seat of Bonner and the South Australian seat of Wakefield.
Labor is ahead in Adelaide and Cunningham in New South Wales and looks like picking up the Sydney-seat of Parramatta.
A string of seats also remain in doubt.
In South Australia, that includes the Labor electorate of Kingston and the Liberal seats of Adelaide and Hindmarsh.
The Victorian seat of Holt and the National Party seat of Richmond in northern new South Wales also remain close.
In Queensland, there has been a swing to the Coalition of 3.6 per cent, but it appears Labor will hold all of its seats there.
In the Senate, the Liberals appear to have won an extra seat in Tasmania, with the Greens also picking up another seat there.
KABUL - Afghanistan's election authority said on Saturday the election process would continue in the country's historic presidential election despite a decision by most of the candidates to boycott the poll over irregularities.
"Halting the vote at this time is unjustified," Ray Kennedy, a member of the Joint Election Management Body, told reporters. "Afghans have turned out in large numbers (to vote) and the process has been safe and orderly."
Kennedy was speaking just minutes before polling stations officially closed at the appointed time of 4 p.m. and hours after all the candidates arrayed against President Hamid Karzai said they were boycotting the election because of problems with systems put in place to prevent illegal multiple polling.
The move by 15 of the 18 candidates in the fray effectively leaves Karzai as the only one standing -- two others withdrew in his favor earlier this week.
"Today's election is not a legitimate election. We are not a part of today's election," contender Abdul Satar Serat said after a meeting of most of the 15 candidates and representatives of the others.
Serat, flanked by all those who attended the meeting, accused election authorities of favoring the U.S.-backed Karzai.
There had earlier been widespread complaints that the wrong pens were being used to mark voters' fingers to show they had cast their ballot, and what should have been indelible ink could be quickly wiped off.
Officials said the complaints were the result of a minor misunderstanding -- the pens used to mark ballot papers had been mistaken for those used to mark voters.
MANAMA (AFP) - The United States may send more troops to Iraq to protect elections in January against insurgent violence if US commanders decide they are needed, US Defense Secretary Donald Rumsfeld said.
Rumsfeld flew here for an unannounced meeting aboard a US aircraft carrier in the Gulf to review the situation in Iraq with defense ministers from 18 countries, most of them with troops in Iraq or Afghanistan.
On the flight from Washington on Saturday, Rumsfeld said the United States was trying to find countries to provide troops to protect the UN mission that is supposed to organize the elections in Iraq.
Whether the United States sends more troops to Iraq, as it has for elections in Afghanistan, "is up to General (John) Abizaid and General (George) Casey," Rumsfeld said, referring to the top US commanders in charge of Iraq.
"To the extent that's appropriate and needed, obviously that makes sense," he said. "To the extent other countries come in and take some of that responsibility, then that might not be necessary."
Rumsfeld added that about 140,000 Iraqi security forces should be trained and equipped by the elections.
"The Iraqi security forces are growing at a good clip and by the time we get to the elections we may have another plus or minus 40,000 Iraqi trained and equipped security forces. That's a good thing. There will be more forces," he said.
He would not say whether he planned to make a pitch for more troops to the defense ministers during a day-long meeting aboard the USS John F. Kennedy.
French police were investigating a possible terrorist connection after 10 people were slightly injured in a pre-dawn bomb blast outside the Indonesian embassy in Paris.
The anti-terrorist section of the Paris prosecutor's office took charge of the judicial enquiry, amid suspicions it could have been carried out by Islamic extremists. No claims of responsibility had been received by the end of the day.
After a meeting of intelligence chiefs chaired by Interior Minister Dominique de Villepin, the ministry announced that security is to be stepped up at diplomatic missions, while Foreign Minister Michel Barnier said the attack "reinforces our determination ... to continue our fight against terrorism."
However for want of firm evidence the authorities continued to class the attack as "criminal" rather than "terrorist," and officials said other theories including a settling of accounts inside the embassy were also being looked into.
Radio Monte Carlo unnamed investigators as saying that this was the favoured theory.
Several hours after the blast in an upscale district in the west of the capital, forensic experts were combing through debris and broken glass in search of clues for the type of explosive used, while investigators interviewed embassy staff.
Nine of the injured -- who included four embassy staff members -- were treated for cuts in local hospitals and the tenth was attended to at the scene.
The explosive device was left on the pavement beneath the Indonesian flag flying from the embassy building on a narrow street corner and went off shortly after 5:00 am (0300 GMT), leaving a small crater some 50 centimetres (20 inches) wide by 20 centimetres deep.
"It was an explosive device placed in front of the embassy -- probably a bomb of medium size which shattered windows up to 30 metres away and damaged several vehicles parked around it," Interior Minister Dominique de Villepin told reporters at the scene.
"To our knowledge there has been no specific threat (against Indonesian interests) but the enquiry will establish that fully," he said. [...]
Indonesia, which has the largest population of Muslims in the world, has been the target of several extremist attacks. In August 2003 a suicide bomber killed 12 people in an attack on the US-franchized J.W. Marriott hotel in Jakarta. The attack was blamed on the Al-Qaeda-linked Jemaah Islamiyah group.
The group was also believed to have been behind the truck bombing outside the Australian embassy in Jakarta last month which killed nine people, and is suspected of involvement in the 2002 Bali bombings which killed 202.
"The foreign ministry has called on all Indonesian embassies around the world to be on alert and vigilant," foreign ministry spokesman Yuri Thamrin said in Jakarta.
Indonesian police have named two Malaysians, Azahari Husin and Noordin Muhammad Top, as prime suspects in the attack on the Australian embassy and warned they could be planning further strikes. The two men remain on the run.
UNITED NATIONS (AFP) - The UN Security Council unanimously adopted a resolution introduced by Russia to bolster international measures against terrorism.
Resolution 1556 "calls upon states to cooperate fully in the fight against terrorism, especially with those states where -- or against whose citizens -- terrorist acts are committed."
It said the aim was to "find, deny safe haven and bring to justice" any "person who supports, facilitates, participates or attempts to participate in the financing, planning, preparation or commission of terrorist acts or provides safe havens."
Russia submitted the draft shortly after the attack on Beslan, where at least 344 persons, 172 of them children, died in the world's deadliest hostage-taking. It was co-sponsored by China, France, Germany, Romania and the United States.
The most serious debate took place over paragraph three, which was amended twice. The text called terrorism "criminal acts, including against civilians, committed with the intent to cause death or serious bodily injury, or taking of hostages, with the purpose to provoke a state of terror in the general public or in a group of persons or particular persons, intimidate a population or compel a government or an international organization to do or to abstain from doing any act, which constitute offenses within the scope of and as defined in the international conventions and protocols relating to terrorism, are under no circumstances justifiable by considerations of a political, philosophical, ideological, racial, ethnic, religious or other similar nature and calls upon all states to prevent such acts and, if not prevented, to ensure that such acts are punished by penalties consistent with their grave nature."
According to UN diplomats, the two Muslim countries represented on the council, Algeria and Pakistan, had difficulty accepting the text, saying that "including against civilians" could be construed to include attacks on military targets, running the risk of classifying even national liberation movements as terrorist acts.
They finally came to back the text with the assurance of other diplomats that as far as the resolution is concerned, it would essentially apply to acts against civilians.
"The key is paragraph three, which states quite clearly that intentional attacks on civilians should be punished," said the US ambassador to the United Nations, John Danforth.
The resolution also establishes a work group made up of members of the council, which will propose practical measures to take against persons associated with terrorist activities, other than those already defined by a committee on sanctions against Al-Qaeda and the Taliban put in place by the United Nations after the September 11, 2001 attacks.
The resolution also proposes the establishment of "an international fund to compensate victims of terrorist acts and their families ... which could consist, in part, of assets seized from terrorist organizations."

TOKYO (Reuters) - Two people were missing as powerful typhoon Ma-on made landfall on Japan on Saturday, lashing the nation with heavy rains and high winds, snarling transport and prompting thousands to evacuate.
The storm, which threatens to strike Tokyo, is the record ninth typhoon to hit Japan this year and comes just a week after another deadly storm, Meari, killed 27.
"The storm is definitely going to come very close to Tokyo, and may directly hit it," a Meteorological Agency official said.
Heavy rain was lashing Tokyo as evening approached, and floodgates throughout the city had been closed. A highway over the landmark Rainbow Bridge in central Tokyo was also closed as the storm bore down.
The storm forced the cancellation of some 184 domestic flights and 44 international flights, Kyodo news agency said. NHK national television said virtually all flights from Tokyo's Haneda airport, which mainly serves domestic destinations, were canceled as Ma-on neared the capital.
The storm made landfall in Shizuoka, 150 km (93 miles) west of Tokyo. Record strong gusts of 243 km (151 miles) an hour were recorded in one Shizuoka town.
Two people were missing, including a 74-year-old newspaper delivery man on his rounds in Chiba who was believed to have been swept into a river. The other was a man in his 60s carried away by rising floodwaters.
Around 2,400 people throughout Japan were evacuated from their homes, seeking refuge in schools and public halls, Kyodo news agency said. [...]
MOUNT ST. HELENS, Wash. -- Scientists said the earthquakes and explosions at Mount St. Helens could lead to an eruption as powerful as the one in 1980, KIRO 7 Eyewitness News reported.
The volcano reportedly spewed more steam overnight, but earthquakes continued to be fairly light, striking about once a minute and registering about magnitude one.
Meanwhile, the speculation continued about what exactly is happening underneath the mountain. [...]
BURLINGTON, Iowa -- A psychiatrist who police say smeared excrement on dollar bills used to pay a parking ticket has been charged with harassment of a public official.
Ronald Preston McPike, 52, was arrested Sept. 30 at his office in Burlington.
He pleaded not guilty to the charge, a misdemeanor, and was released on $125 bond pending a Dec. 8 court appearance.
Officers received an envelope in July labeled "Foreign brown substance on bills." The envelope contained several dollar bills and a parking ticket made out to a vehicle registered to McPike, police said.
Tests indicated the brown substance was fecal matter and indicated that the stain patterns resulted from the matter being smeared on the bills.
"All personnel that dealt with the bills were offended by what the defendant did," an affidavit said.
McPike told police the money fell into a toilet and was retrieved to pay the parking ticket, police said.
If convicted, McPike could face up to 30 days in jail and a fine of up to $500.
Firefighters find burned couch, blistered walls and neighbors who didn't notice.
An apartment fire that burned a couch, blistered walls and likely killed an 86-year-old Jacksonville woman while remaining unnoticed by neighbors has baffled firefighters who sifted through the scene Thursday.
"I've never heard anything like it," said Jacksonville Fire and Rescue Department spokesman Tom Francis. "There's no smoke. There's no smoldering embers. There's nothing."
While fire investigators had not found what caused the fire, they had also not determined what put it out, Francis said.
Francis said the woman who lived in The Gardens at Lakewood apartments off University Boulevard West was found dead near her front door of her second floor apartment about 3 p.m. Thursday. Maintenance workers at a vacant apartment next door became suspicious when they saw soot stains surrounding the apartment door.
"When they opened the door, they immediately noticed there was some fire damage," Francis said. Otherwise, the scene was cold. The fire had somehow been snuffed out as if it lost fuel or oxygen, he said.
"Other than that, it beats the heck out of us," he said. [...]
An unidentified flying object (UFO) or a divine sign were just two of the explanations residents of South Trinidad were last night speculating on after a mysterious red beam of light appeared in the sky.
The vertical red line, according to some eye-witnesses, was noticed shortly after nightfall. Residents in Barrackpore and Penal reported the sighting to the Express newsroom. One caller from Scotts Road, Penal, was concerned that "something red was falling from the sky".
Other reports suggested that the "light" appeared to be suspended and remained at a particular point, although it seemed to be wavering in intensity at times.
As word of the "light" spread many residents came out of their homes to stare up into the cloudy night sky hoping to see it.
The image disappeared shortly after 7 p.m.


Readers who wish to know more about who we are and what we do may visit our portal site Cassiopaea.org
---
Remember, we need your help to collect information on what is going on in your part of the world!
We also need help to keep the Signs of the Times online.
---

Check out the Signs of the Times Archives

Send your comments and article suggestions to us

---
Fair Use Policy
Contact Webmaster at signs-of-the-times.org
Cassiopaean materials Copyright ©1994-2014 Arkadiusz Jadczyk and Laura Knight-Jadczyk. All rights reserved. "Cassiopaea, Cassiopaean, Cassiopaeans," is a registered trademark of Arkadiusz Jadczyk and Laura Knight-Jadczyk.
Letters addressed to Cassiopaea, Quantum Future School, Ark or Laura, become the property of Arkadiusz Jadczyk and Laura Knight-Jadczyk
Republication and re-dissemination of our copyrighted material in any manner is expressly prohibited without prior written consent.