Printer Friendly Version
New! Article - The Blair Belief Project
New! Pentagon Strike Flash Presentation by a QFS member

Picture of the Day





Pyrénées ariégoises
©2004 Pierre-Paul Feyte
Manchurian Candidates
Yesterday we reviewed the events surrounding the deaths of JFK and John Lennon. One of the most interesting aspects of those murders, is the suggestion that the killers were under the influence of some form of mind control. Such technology exists and has existed for a considerable number of years, of that there is little doubt. The real question however is: Would Western (and even Middle Eastern) intelligence agencies still use a "Manchurian Candidate" if and when needed?
Such a question is all the more pertinent in the aftermath of the grand deception that was 9/11 and now as we approach the US elections. The 2000 US election was clearly stolen by Bush and his supporters. Given the enormous amount of spin doctoring that is required to give Bush even the semblance of a sane, rational human being, never mind the "leader of the free world", we wonder to what lengths Bush's handlers are prepared to go, to ensure another four years for "daddy's little drunkard".
Assassination attempts on the President: the stuff of Hollywood movies and, sometimes, actual reality. Let's face it, daddy Bush has done it before, and it certainly resulted in an outpouring of sympathy for Reagan, though presidential popularity was probably not the main reason for the attempt. "No!" we hear you exclaim, "not his own son!" Do we really need to spell it out? "Power corrupts - and absolute power corrupts absolutely". In any case, if such a scenario played out, it would probably only involve a minor injury. Getting to the point however. A little over a week ago, a flurry of news reports appeared warning us about a threat to the life of the President from a "lone nut"...
Sep 21 2004
BY MICHELE McPHEE and LEO STANDORA
DAILY NEWS STAFF WRITERS
The Secret Service clamped down on midtown last night to protect President Bush from a possible assassin armed with a hunting rifle.
Lawrence Ward, 59, left his upstate New York home Wednesday with a .30-30 lever-action hunting rifle in the trunk of his car, telling a neighbor, "I'm not coming back." [...]
The Secret Service deemed Ward, a software engineer, such a "credible threat" that a three-square-block chunk of midtown was cordoned off.
Secret Service agents and city cops patrolled the area looking for anything suspicious.
Ward's ex-wife, Judith Ward, 59, who lives in Connecticut, told the Secret Service she thinks her former husband "is very dangerous and capable of killing someone and/or committing suicide."
She said Ward "is obsessed with weapons, [Oklahoma City bomber] Timothy McVeigh and the book 'The Dead Zone' - a novel about the stalking and attempted assassination of a presidential candidate," according to a Secret Service document.
The document, reviewed by the Daily News, said Ward sent his ex-wife a CD that mentions killing both Bush and Democratic rival John Kerry.
He also was said to be "obsessed" with his 19-year-old daughter, Priscilla Jane.
Judith Ward told The News she divorced her husband four years ago after 18 years of marriage because "he was a wife-beater and other things I don't want to talk about."
Authorities said Ward has a criminal past dating to 1991, including an indecent sexual proposal charge.
The neighbor in Bainbridge, a community about 40 miles northeast of Binghamton, told authorities that Ward "frequently spoke of 'fighting the system' and other anti-government topics."
The neighbor said Ward gave him his house keys and told him to help himself. He then drove off in a blue 1997 Toyota sedan with the New York license plate BRF-6546.
Two days later, the neighbor went into the house, found the photo of Bush and called police.

Fox News
Tuesday, September 21, 2004
By Murray Weiss and Gersh Kuntzman
The Secret Service is looking for an armed, mentally unstable upstate New York man in connection with a plot to kill President Bush and Sen. John Kerry.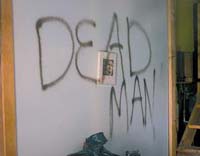 The agency put out a "national lookout" yesterday for Lawrence Ward, a 57-year-old resident of Bainbridge, N.Y., who is said to have an obsession with guns, a history of violence and a hatred of the president.
A neighbor told authorities that Ward has a picture of the president in his home with the words "dead man" spray-painted near it. The neighbor also said Ward held "anti-government" positions and often spoke of "fighting the system."
Ward was last seen on Sept. 9 as he got into his blue 1997 Toyota with a lever-action shotgun, the neighbor said.
The alert said the car has New York license plate number BRF6546.
Before leaving, Ward had told neighbors that they could take anything they wanted from his North Main Street home, the Secret Service said.
That's when the neighbor saw the anti-Bush poster and discovered a threatening audio CD that mentioned both Bush and his Democratic challenger, Kerry.
The neighbor contacted local police, who shared the information with state and federal authorities.
Ward's ex-wife told cops that he was obsessed with weapons and Timothy McVeigh, the infamous Oklahoma City bomber. Ward is also said to be a big fan of the Stephen King book "The Dead Zone," which centers around a man stalking a presidential candidate.
Ward has a criminal record dating back to 1991 and has been arrested for an "indecent sexual proposal," the alert said.
The Secret Service believes Ward is in Wisconsin, based on a neighbor's tip.
Ward was described as 6-foot-3, 150 pounds with green eyes and brown hair. He is missing part of his right ear.
Residents of North Main Street in Bainbridge, a town near Binghamton, knew little about their reclusive neighbor. [...]
By Bill Gertz
THE WASHINGTON TIMES
U.S. law enforcement officials have been unable to locate an upstate New York man wanted for questioning regarding threats to President Bush.
Lawrence Ward, 49, left his Bainbridge home in central New York on Sept. 9. A photo of Mr. Bush along with the written words "Dead Man" were found in his house.
Mr. Ward has emptied his bank accounts and canceled his credit cards, said national security officials close to the case. Those actions were seen as measures to prevent authorities from tracking or finding Mr. Ward, said officials who spoke on condition of anonymity.
The Secret Service has issued a nationwide alert for information on Mr. Ward, who left his house with a hunting rifle and told a neighbor he was leaving and would not return, officials said.
He also turned over the keys to his small, one-bedroom house to his neighbor. The threatening slogan and the photo were discovered two days later.
Investigators determined Mr. Ward may not have written the threat that appeared near the Bush photograph but left the photo in place. A Secret Service spokesman declined to comment on the alert for Mr. Ward.
Officials said information about the threat to kill Mr. Bush is sketchy but includes interviews with people who said Mr. Ward had planned to kill the president.
One official sought to play down the threat as limited to the president's recent visit to New York City. The alert for Mr. Ward was one of several potential security threats related to Mr. Bush's security during his speech last week to the U.N. General Assembly meeting in New York.
Other officials said they fear the assassination threat is serious.
Fox News Channel broadcast an audiotape of Mr. Ward praising Timothy McVeigh, one of the men involved in the 1995 bombing of Oklahoma City's Alfred P. Murrah Federal Building.
In the tape, Mr. Ward said June 11 should be remembered as "McVeigh Day," when people should recall McVeigh's "noble and dignified sacrifice."
In the audiotape, Mr. Ward also called McVeigh "this most honorable young man." McVeigh was executed June 11, 2001, for the bombing, which killed 168 persons. Mr. Ward also said McVeigh "kept the torch of liberty alive in the nightmare of fascism that overtook the United States in the last half of the 20th century."

Associated Press
September 21, 2004
NEW YORK -- Photos of a man who used to live in Connecticut were circulated among security officials at the United Nations after a neighbor reported finding a poster picturing President Bush and the words "dead man" spray-painted nearby.
According to law enforcement officials, speaking to The Associated Press on condition of anonymity, the Secret Service put out a nationwide notice to other law enforcement agencies which said Lawrence James Ward, 57, of Bainbridge, N.Y., had left house keys with a neighbor before driving away on Sept. 9 with a rifle in his truck.
The neighbor later entered the house and found the photo and spray-painted words, the notice said.
UN security was notified because Bush was speaking there on Tuesday morning.
Law enforcers said Ward, who was not believed to be in the New York City area, was last seen in Virginia on Sept. 12. Wisconsin was one focus of the search.
Investigators were told by people who know Ward that he had made threatening remarks about both Bush and John Kerry in the past.
The Secret Service on Monday night notified police in Guilford, Conn., that they were looking for Ward, Police Chief Thomas Terribile said. Ward's former wife, Judith, lives in Guilford.
"He made a threat against the president, is all we know," Terribile said. "We haven't been asked to provide security for her."
Guilford police responded to the Ward's home several times on domestic calls when he lived there, Terribile said. Both he and his wife were arrested during separate calls, but charges were later dismissed, he said. Another time, police were called to the home because Lawrence Ward was despondent, he said.
Judith Ward could not be reached for comment. Telephone messages were left at her home Tuesday.
Tim Kirk, resident U.S. Secret Service agent in charge of the Syracuse office, told the Binghamton Press & Sun-Bulletin that Ward is wanted for an alleged violation of Title 18 of U.S. Code 811, making threats against the president. He declined comment on the alleged threat and on how his agency became aware of it.
Thomas Mazur, spokesman for the Secret Service in New York City, said the agency had no comment.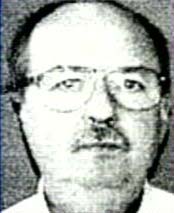 WNBC.com, the website of Channel 4 in New York City, reported Thursday night that an arrest warrant against a Bainbridge man has been withdrawn. Local sources could not confirm this.
The Secret Service issued a warrant Tuesday for 57-year-old Lawrence Ward, who lives at 102 N. Main St., for threatening President Bush.
Area sources said the charges arose from what was found in Ward's house, after police were called by a neighbor who entered the house.
Ward was last seen by neighbors in early September. A neighbor, who had Ward's key entered the house about a week ago when Ward had not returned.
"Investigators now want to know if teenagers were behind the written threats," according to the WNBC report.
According to the report, a lookout for Ward continues, but he is one of many people on a list the Secret Service wants to talk to as a precaution.
NEW YORK -- Reports about an upstate New York man wanting to shoot President George W. Bush earlier this week may have been a hoax by neighborhood teens, NewsChannel 4 has learned.
As a result of this information, authorities are withdrawing the arrest warrant for Lawrence Ward, 59.
Several news outlets reported that Ward had taken a rifle and told neighbors that he was going to kill Bush. Graffiti on the walls of his home apparently made similar remarks.
Investigators now want to know if teenagers were behind the written threats.
A lookout for Ward continues, but he's just one of many people on a list Secret Service agents want to speak to as a precaution.
Kyle Clark
Sep 26, 2004
WBNG
Larry Ward, the Bainbridge man who was the subject of a nationwide manhunt by the Secret Service says he never threatened President Bush's life. Ward came under suspicion after police found threats inside his North Main Street home. They consisted of a picture of President Bush with the words "Dead Man" spraypainted over the top.
Neighbors say Ward left town 2 weeks ago, stashing a rifle in his Toyota and driving out of Bainbridge. We pick up the Larry Ward story close to three thousand miles away. Action News spoke with Ward by phone, from the home of a friend near Olympia, Washington. Larry Ward says he wasn't running, "I have a lot of adverse circumstances i New York and I just had to walk away from them for a little bit."
Following Ward cross country were Secret Service agents worried that he might be a threat to President Bush and Senator John Kerry. Ward says he never targeted the candidates, "Absolutely false. I'd like to give them a good kick in the rear but I have no intention of murdering anyone, never have. I wouldn't know how."
The Secret Service thought otherwise. An agent caught up with Ward last Thursday in Washington State.
"He said 'Can I look at your car, can I look at your gun. Why are you reading those books?'" said Ward.
Books like American Terrorist, about Oklahoma City bomber Timothy McVeigh. A book that is far less sympathetic to McVeigh than Ward is, "I would, on a jury, probably find him guilty, but I think his motives and his thought process was honorable."
Ward went so far as to call McVeigh an American hero on this CD Ward made in his Bainbridge home. But what about the threat inside the home?
Ward told Action News, "On one of my walls, I have this political statement about Bush and a few months ago I was a victim of arson at my residence and vandalism. Someone spraypainted "Dead Man" over that."
Ward says he told his story to the Secret Service and has been cleared, "They said that they have no cause to be involved upon inquiry to me but they haven't said it publically, so I still have this lynch mob saying that I'm a wife beater and a president-murderer and god knows what."
Ward says he plans to stay on the West Coast for now, and he's not sure if he'll ever return to his home in Bainbridge. Action News asked the Secret Service to confirm that they interviewed Ward. A spokesman says they can't comment on an ongoing investigation. On Wednesday of last week, a New York City TV station reported the warrant for Ward's arrest has been dropped, and the Secret Service believes vandals may be behind the writing on the wall.
The Secret Service wants to find him because of threats he's accused of making against President Bush.
Authorities say Ward is probably armed. The Secret Service put out a nationwide notice.
Neighbors say Larry Ward made some big claims.
Ward's neighbor Christina Spencer says, "President. He's going to be President of the United States."
But it wasn't that claim from the 57-year old guitar teacher that caught the eye of the Secret Service, it was this one. Inside Ward's home, President Bush's picture, with an ominous threat in brown spray paint.
On his website, anti-government tirades, like this one that declares "We see the arrival of facism on American soil".
Ward gave away a video CD of his teachings, and tried to make converts of his neighbors.
Christina Spencer says, "I would just say whatever he wanted to hear, so he would leave. I just didn't want to upset him in any way. He was an oddball. I thought that since the day we moved in."
Neighbors say it was a common occurance for Ward to be in his backyard, having a bonfire and drinking some beer. The strange thing, they say, it was never with adults, only high school boys.
But still, some in this small town knew him as harmless. Just the local guitar teacher.
Todd Harmon of Bainbridge says, "We stopped in, me and my friend, to play guitar and just looked around, he had a couple of guitars in there. We played and just kind of talked to him about guitars a little bit, and he seemed like a pretty much normal guy at the time."
One neighbor, who asked not to be identified, is speaking to the media for the first time, and telling Action News he has been unfairly tied to Ward.
Published reports say that neighbor entered Ward's house and found this scene. Not true, says that neighbor. He says he hasn't been inside Ward's house since he left town.
Associated Press
Sep 25, 2004
PADDOCK LAKE, Wis. (AP) -- A man sitting in a car along the route for President Bush's motorcade faces charges for having a loaded gun and a throwing knife.
John Waldron Jr., 57, of Trevor was noticed by another spectator because he was dressed as a woman. The spectator contacted authorities. The gun, in a case, and the knife were in the vehicle.
Waldron couldn't explain why he had the weapons but told an investigator he was only there to take a picture of the president, according to a sheriff's report. He had a camera with him.
Waldron will be charged with disorderly conduct and carrying a concealed weapon, according to sheriff's Capt. Gary Preston.
RAMALLAH, West Bank - The Palestinian cabinet declared a state of emergency in the Palestinian territories as Israeli troops killed another seven Palestinians in the early hours and another died of his wounds.
Palestinian leader Yasser Arafat called on the world to end the "criminal and racist" Israeli military campaign in the Gaza Strip, which the Jewish state says is to root out militants firing homemade rockets into Israeli territory.
But militants of the Palestinian Islamic group Hamas said on Saturday they would continue to fire the rockets and would target the port city of Ashkelon.
"The Israeli military operation has failed," said a leader of the Hamas military wing, the Ezzedin al-Qassam Brigades, in a press conference at the Jabaliya refugee camp, a focal point in the fighting.
"We will continue to fire Qassam rockets, and we call on the residents of Ashkelon to leave their homes."
Arafat, speaking to journalists outside his headquarters after an emergency cabinet session, said: "I call on the entire world to act immediately and rapidly to stop the criminal and racist" attack launched by the Israeli army.
At the same time, he denied that any of the rockets fired at Israel had caused any casualties, contradicting Israeli claims that two children had been killed in the southern Israeli town of Sderot in an attack on Wednesday.
"These rockets the Israelis are talking about have not killed anyone ... and only make noise," he said.
A Palestinian cabinet statement called for international intervention, humanitarian help for the people of Gaza and denounced what it called "world silence in the face of the magnitude of crimes committed".
Israeli troops have killed 54 Palestinians since Tuesday night when more than 100 Israeli tanks, backed by aircraft, moved into the northern Gaza Strip in the operation called "Days of Penitence". [...]
Guardian.co.uk
Sunday October 3, 2004
GAZA CITY, Gaza Strip (AP) - An Israeli aircraft fired two missiles Sunday at a crowd in the northern Gaza Strip, witnesses said.
The attack occurred south of Beit Hanoun, part of the area targeted by Israel's deadliest Gaza offensive in four years, aimed at stopping Palestinian rocket attacks.
"This is a savage, criminal and inhumane attack on our people," Arafat said.
Palestinian leader Yasser Arafat called on the international community on Saturday to put an end to the "criminal and racist" of the Israeli military operations in Gaza Strip.

"I call on the entire world to act immediately and rapidly to stop the criminal and racist" attacks launched by Israel on the northern Gaza Strip, Arafat told journalists.
Since the Israeli troops launched their latest set of incursions on Tuesday night, at least 43 Palestinians have been killed. Almost 200 Israeli tanks and armored vehicles moved into the northern Gaza Strip in what Israeli's military claim to be a move to stop Palestinian fighters from firing more rockets on Israeli neighbours.
"This is a savage, criminal and inhumane attack on our people," Arafat said. Without referring to a particular time frame, Arafat said that 63 "martyrs" had lost their lives and another 170 people been wounded, "without counting the martyrs killed by the Israelis who do not want to return their bodies."
Arafat, moreover, accused Israel of "using inhumane and illegal weapons, such as fragmentation bombs." [...]
JERUSALEM - Israeli Prime Minister Ariel Sharon vowed to press ahead with a vast military offensive in the northern Gaza Strip that has left more than 60 people dead in five days, almost all of them Palestinians.
"This is not a short operation. We should act for as long as the danger exists," Sharon told army radio in his first public comments on the operation.
The Palestinians lashed out at the international community for its "silence" in the face of the incursion, the largest in the impoverished Gaza Strip since the start of the Palestinian uprising four years ago.
Sharon said he had "given the order to change the situation on the Gaza front, to hit at the terrorists, their leadership and those who send them, along with those responsible for making weapons".
A total of 62 people have been killed in fighting since late Tuesday when the army launched the "Days of Penitence" operation in a bid to prevent rocket attacks by militants. The dead include 59 Palestinians, both civilians and gunmen, and three Israelis, including two soldiers.
The death toll has swept past that of a May operation in the southern Gaza city of Rafah, where more than 40 Palestinians were killed as Israel sought to destroy cross-border weapons-smuggling tunnels.
Overnight, three members of the Al-Quds Brigades, the armed wing of the Islamic Jihad movement, were killed in the densely populated Jabaliya area of the northern Gaza Strip, Palestinian sources said,
An army spokeswoman said troops had shot dead a man preparing to launch an anti-tank missile, while another group of soldiers had opened fire on a group of gunmen who were trying to booby-trap a road.
Despite the spiralling bloodshed, which escalated Wednesday after a rocket killed two Israeli toddlers in southern Israel, Sharon said the operation would continue until troops stamped out the ability of militants to fire missiles at Israel.
"We must broaden the area of action to push back the rocket launchers so Jewish areas along the border are no longer within their range," Sharon said, adding the aim was also to halt fire on Jewish settlements in Gaza, both in the immediate term and during implementation of his so-called disengagement plan.
Under terms of the plan, all Jewish settlers and troops are to be evacuated from the Gaza Strip by the end of 2005.
The Palestinian cabinet on Saturday declared a state of emergency, with Yasser Arafat appealing for international help against the "criminal and racist" Israeli campaign.
On Sunday, the Palestinian parliament was holding an emergency session, with MPs mulling a proposal to give up one day's salary for victims of the raids.
Palestinian negotiations minister Saeb Erakat had harsh words for the international community's silence over the bloodshed.
"The absence of international reaction is encouraging Ariel Sharon to assert that the operation will continue, although the situation is getting worse and the Palestinian people are enduring massacres," Erakat told AFP, warning it would lead to "a flareup in violence and extremism".
Over the weekend, Egypt and France joined Spain, Switzerland, the International Committee of the Red Cross and Canada in expressing concern at the scope of the operation.
Israel's archfoe Iran said the Jewish state was guilty of "genocide."
But the United States has refrained from criticising Israel, saying only that it should use "proportional force" and avoid civilian casualties.
A senior Israeli official, speaking on condition of anonymity, expressed satisfaction that, "until now, there has not been any intense international pressure on Israel to stop this operation, as the Palestinians would wish".
But he admitted the situation could change "if many Palestinian civilians became victims of collateral damage".
Amos Gilad, head of the defence ministry's political bureau, also said the operation would continue "as until now, the majority of Palestinians killed were terrorists".
In other violence, eight Palestinians were injured by rubber bullets in Beit Awwa village in the southern West Bank after demonstrators protesting against Israel's construction of a vast barrier across the territory, clashed with Israeli forces, medics and security sources said.
BAGHDAD, Iraq An Iraqi hospital director says 12 Iraqis are dead and eleven wounded after a U-S strike on Baghdad's Sadr City neighborhood.
But an Army spokesman says only one armed insurgent was killed when he encountered U-S foot patrols.
The hospital official also says U-S warplanes and tanks attacked the Baghdad slum early today.
The Army spokesman says he doesn't know of any air strikes.
An Associated Press photographer saw a destroyed house, damaged shops and a burned-out vehicle after the fighting.
The assault coincides with clashes between U-S-led forces and insurgents in Samarra about 60 miles to the north of Baghdad.
BAGHDAD (KUNA) -- Unidentified gunmen have killed nine civilians, including seven Christians working at the Hunting Club at the Al-Mansour neighborhood to the west of the Iraqi capital, police sources said Saturday.
The sources, which declined to be named, said that a Kia passenger bus carrying a number of Iraqi Christians came under attack as it entered the Al-Doura suburb which resulted in the killing of seven of them in addition to the Muslim bus driver and his son.
The sources said that the attack comes as an attempt to spread religious discord among Iraqis.
Al-Doura was the scene of a car bomb explosion in front of a convent last month.
When Marine Lance Cpl. James Crosby left Iraq, he was unconscious, strapped to a gurney, his legs paralyzed and his guts lacerated by shrapnel. That's when the military cut his pay in half.
"Before you leave the combat zone, they swipe your ID card through a computer, and you go back to your base pay,'' said Crosby, who is now undergoing rehabilitation at the West Roxbury Veterans Administration.
Next week, U.S. Rep. Edward Markey (D-Malden) will file a bill to establish the Crosby-Puller Act to allow wounded soldiers and Marines to keep their hazardous duty pay until they can return to duty or are medically retired. The bill is named for Crosby and the late Lt. Gen. Lewis "Chesty'' Puller, the most decorated Marine in the Corps' history.
"These Marines and soldiers have paid the price for our freedom. If anyone is owed a debt by our government, it is them,'' said Markey, who worked with Crosby and his father, Kevin Crosby of Winthrop, on the bill. Crosby's pay had been cut from $2,500 a month to $1,200.
"You need that pay more than ever, to move your life around,'' said Crosby, whose wife had to move from California to Massachusetts. Thanks to Markey's bill, Crosby said, "Others won't have to go through what I did and worry about bills.''
Badly wounded men may be out of combat, but Crosby, in a wheelchair and on a colostomy bag, said, "I still have to fight the consequences of what happened. I struggle every day.''
WASHINGTON – The U.S. Army, now mobilizing 5,600 former soldiers from a rarely used personnel pool to go to Iraq and Afghanistan, plans to summon a similar number next year for duty in those war zones, a senior official said Friday.
The Army also said it plans to step up recruitment efforts to try to meet goals to sign up 80,000 new soldiers for the regular Army and 22,000 for the Army Reserve in the fiscal year that began Friday. The Army recruiting command's chief acknowledged the wars were deterring some potential recruits.
To plug shortfalls in certain skills in units being deployed, the Army has tapped the Individual Ready Reserve (IRR), made up of 111,000 people who have completed voluntary military commitments and have returned to civilian life but remain eligible to be mobilized in a national emergency.
The Army said about 3,900 of the 5,600 IRR soldiers scheduled to be summoned to active duty already have received orders to report. The mobilization, which began in July, is intended to yield about 4,400 soldiers for duty in Iraq and Afghanistan in the coming weeks and months after the Army provides service exemptions for medical problems and other hardships.
Robert Smiley, a senior Army official involved in personnel mobilization, said the Army also expected in mid-2005 to begin mobilizing about another 5,600 from the IRR.
"It will be a one-for-one swap, essentially," Smiley told reporters, with the 5,600 IRR soldiers being mobilized next year, replacing the current IRR soldiers after they complete 12-month combat tours.
"It will be a one-for-one swap, essentially," for the IRR soldiers currently being mobilized after they complete 12-month combat tours, Smiley told reporters.
Critics have cited the Army's reliance on the IRR as evidence that it has too few soldiers to sustain force levels in Iraq and Afghanistan.
'A NATION AT WAR'
"We're a nation at war. And we need these people to come on active duty," said Brig. Gen. Sean Byrne, the Army's director of personnel policy.
Of the IRR members whose date to report for duty has already arrived, roughly one-third have not shown up on time, with most of those requesting service exemptions or a delay in reporting, Byrne said.
Lt. Col. Pamela Hart, an Army spokeswoman at the Pentagon, said the Army has identified six IRR members who have not reported by the date ordered, and have not requested an exemption from service or a delay in reporting.
These six people potentially could face future criminal charges if deemed absent without leave, or AWOL, although Hart said charges were unlikely and noted that commanders have a great deal of discretion in how to handle these cases.
A spokeswoman for the Army Human Resources Command had said Tuesday that eight IRR members had been listed as AWOL.
Byrne said the Human Resources Command was mistaken, adding, "No one is considered in an AWOL status right now."
Meanwhile, Maj. Gen. Michael Rochelle, head of the Army Recruiting Command, said the Army is adding 1,000 recruiters and $12 million in advertising money to boost efforts to sign up fresh soldiers. In the fiscal year that ended Thursday, the regular Army and Army Reserve met recruiting goals, while the Army National Guard fell short.
"Obviously there's a war going on. No one would deny that. And for some people, for some of our prospects for our target age, young men and women, that is in fact a drawback. And it will deter some of them," Rochelle told reporters.
"Many of them, once presented with the facts, can be convinced otherwise."
DAMASCUS - A French lawmaker said that US forces had torpedoed his mission to secure the release of two French journalists held in Iraq, leaving six Iraqi security guards dead in one incident.
It was not immediately clear when the six were allegedly killed, and the US military in Baghdad immediately rejected the accusation.
Didier Julia, a lawmaker for President Jacques Chirac's ruling party, said his assistant Philippe Brett had persuaded the kidnapppers to release Georges Malbrunot and Christian Chesnot, who were abducted near Baghdad on August 20 with their Syrian driver.
They had left in two separate convoys from their place of detention and headed for the Syrian border, he said at a press conference in the Syrian capital Damascus.
Both convoys came under US fire, he said.
"They (the US military) set up 20 roadblocks and ... six members of the team protecting the journalists were killed," said Julia, whose mission enjoys no backing from the French foreign ministry.
He said the six killed were Iraqi "guards" providing security for the journalists, adding that five houses where they lived were destroyed by coalition bombardments. He did not give details on the locations of the alleged incidents.
"The American forces absolutely want to eliminate the people who are protecting them (the hostages)," Julia said.
Julia said Brett had learnt of one last incident which prevented the journalists and their guards from pursuing their way to Syria as soon as he arrived separately at the Syrian border and headed straight back to the journalists' captors.
"The three Frenchmen are still in Iraq in the hands of the resistance," he said.
The US military in Baghdad rejected Julia's accusations.
"I'd say that none of that is true ... I have not seen any reports that would indicate any of these stories showing up are accurate or true," said senior spokesman Rear Admiral Greg Slavonic.
Julia, 70, is vice president of the Iraqi-French Friendship Group and an Arabic-speaker with ties to the Middle East.
An insurgent group calling itself the Islamic Army in Iraq is believed to be holding the two French journalists.
French Prime Minister Jean-Pierre Raffarin said earlier Friday that the latest reports about the journalists were "not complete" and expressed caution but also hope they would be freed soon.
The comments came after Brett, the French lawmaker's assistant, told a radio station he was in Iraq with the detained reporters, and said he expected to be able to announce their release within hours.
French officials have publicly distanced themselves from Julia and Brett.
PARIS (Reuters) - France criticized two self-appointed mediators Saturday for interfering in efforts to secure the release of two French hostages in Iraq.
The mission of French parliamentarian Didier Julia and Philippe Brett, a little-known figure with a history of political dealings in France and Iraq, has overshadowed France's more discreet diplomatic efforts.
France, which opposed the U.S.-led war in Iraq, has been unable to secure the release of journalists Georges Malbrunot and Christian Chesnot, while Italy, which backed the war, managed quickly to obtain the release of two women aid workers. [...]
An aide to Julia said they were no longer in the hands of the Islamist militants who seized them, but in the custody of members of what he called the "Iraqi resistance" who aimed to bring them to Syria. He gave no details.
France was shocked by the kidnapping. It undermined the belief its opposition to the U.S. invasion last year gave its citizens some security in Iraq. [...]
PARIS (AFP) - French police arrested 17 people and discovered a cache of heavy weapons during raids in southwestern France that targeted suspected members of Spain's armed Basque separatist group ETA, officials said.
The interior ministry said heavy weapons, documents and large sums of cash had been discovered.
It said the suspects included "two Spanish fugitives sought for several years who held senior responsibilities in the movement".
Around 140 specialist officers, including members of France's anti-terrorist brigade and intelligence services, swooped on properties in the Pyrenees-Atlantiques region of the country which borders the Spanish Basque Country.
An anti-terrorist investigating magistrate, Laurence Le Vert, arrived in the town of Urrugne in the region Sunday to oversee ongoing searches.
A Spanish official said a Spanish truckdriver had been arrested on Sunday in Burgos, in central Spain, as part of the operation, adding that the man's wife was among those arrested in France.
ETA has been blamed for the deaths of more than 800 people in a violent 36-year campaign for an independent Basque homeland comprising parts of northern Spain and southwestern France.
It has been weakened in recent years by repeated raids in France and Spain and its political wing, Batasuna, has been banned in Spain.
But last year it announced that Spain's economy, and in particular the tourist industry, had become a priority target and there were a spate of small bomb attacks in August in coastal resorts in northern Spain, reportedly designed to show ETA continued to exist.
In September ETA vowed in a video to continue its armed struggle until its campaign for an independent homeland was won.
"The conflict will end when the rights of our people are recognised and respected," the group said in the video.
It also criticised the French government for doing nothing to help the country's Basque people except "offer them a slow death" and urged Basques in France and Spain to join together to seek independence.
The last fatal attack by ETA was in May 2003, when two policemen were killed in the northern province of Navarra in a car bomb attack.
The conservative government of Jose Maria Aznar, which lost power in the March 14 general election, had vowed to crush ETA during its eight years in power.
When bombs exploded on four Madrid-bound commuter trains three days before the election, killing 191 people and injuring around 1,200, Aznar's government pinned the blame on ETA.
ETA denied any involvement and evidence soon emerged to indicate the atrocity had been the work of extremists believed to be linked to Al-Qaeda.
NEW YORK - While acknowledging mistakes in CBS anchor Dan Rather's "60 Minutes" report that questioned President Bush's service in the National Guard, competing news anchors Tom Brokaw and Peter Jennings offered support Saturday for the beleaguered newsman.
Brokaw blasted what he called an attempt to "demonize" CBS and Rather on the Internet, where complaints about the report first surfaced. He said the criticism "goes well beyond any factual information."
"What I think is highly inappropriate is what going on across the Internet, a kind of political jihad ... that is quite outrageous," the NBC anchor said at a panel on which all three men spoke.
Rather declined to comment, saying news executives had asked him not to talk about the report while an investigation was under way.
The Guard story, aired on Sept. 8, was discredited because it relied on documents impugning Bush's service that apparently were fake.
"I don't think you ever judge a man by only one event in his career," said Jennings, anchor on ABC.
The panel, part of The New Yorker Festival, was one of the last times all three anchors were expected to appear together in their current roles. Brokaw is stepping down Dec. 1.
Neither Jennings nor Rather have said when they will leave.
The three broadcasters, who have all anchored their networks for at least two decades, also discussed the run-up to war in Iraq.
Rather said he did not ask enough questions before the war or conduct enough follow-up reporting.
"If the country is in dire peril, as the president of the United States says it is ... I want to be a patriotic journalist," he said.
"You know that the role of the patriotic journalist is to put your fear aside, stand up, look them in the eye, ask the rough questions. But you also know that when you do that, you're going to get hammered..." Rather said. "So what happens is you just say ... maybe tomorrow."
MANSFIELD, United States - Democratic presidential candidate John Kerry, buoyed by a strong showing in his televised debate with George W. Bush, has recaptured a small lead in their White House race, a Newsweek poll showed.
The survey, the first released on the race since the debate Thursday, gave Kerry a 49-46 percent edge over Bush among registered voters in a two-way matchup, and a 47-45 percent margin in a contest also involving independent Ralph Nader.
The poll, conducted Thursday to Saturday among 1,013 registered voters, reversed the findings of the last Newsweek study three weeks ago that put Bush six points up in a three-way race at 49-43 percent.
Bush had been leading since the August 30-September 2 Republican national convention in New York that wiped out a modest Kerry advantage and turned the race the president's way.
The new turnaround in the Newsweek poll, with a margin of error of four points either way, came after the debate at the University of Miami on foreign policy and homeland security which the magazine said Kerry clearly won. [...]
KABUL (Reuters) - Fishnet stockings and high heels are not the norm for riot police, but this is Afghanistan.
Masouma was one of five women being trained by U.S. forces early Sunday to cope with civil disturbances during the country's first ever presidential vote on Oct. 9. Surrounded by nearly 200 men in dark blue uniforms, matching caps and black military-style boots, the small female contingent stood out with their colorful headscarves, lipstick, silver fingernails and gold earrings dangling under headscarves.
"We have asked our American friends to give us boots and hats so we have proper uniforms," Masouma told reporters during a break in training. All the women wore a blouse and a long skirt, but some had on stockings and high-heeled shoes underneath.
"They (the men) are well equipped, so we must be too." In an apparent breakdown in communications, U.S. Sergeant Damian George did not believe there was a major problem.
"The women expressed that they have been in high heels their whole life, and they feel they can accomplish the mission in those."
High heels or no high heels, there is a serious point to including women in the fledgling police force in this conservative Muslim country.
Men are not allowed to search women, and females are still under-represented despite new freedoms enjoyed since the fall of the hardline Islamic Taliban militia late in 2001. "We're trying to incorporate females into the police," George said on a field in central Kabul, as recruits in the background learned to handle their new plastic riot shields and batons. "We're trying to force the issue and get more females out there." [...]
John Pilger
Saturday October 02 2004
The Guardian

Our deportation of the people of Diego Garcia is a crime that cannot stand

There are times when one tragedy, one crime tells us how a whole system works behind its democratic facade and helps us to understand how much of the world is run for the benefit of the powerful and how governments lie. To understand the catastrophe of Iraq, and all the other Iraqs along imperial history's trail of blood and tears, one need look no further than Diego Garcia.
The story of Diego Garcia is shocking, almost incredible. A British colony lying midway between Africa and Asia in the Indian Ocean, the island is one of 64 unique coral islands that form the Chagos Archipelago, a phenomenon of natural beauty, and once of peace. Newsreaders refer to it in passing: "American B-52 and Stealth bombers last night took off from the uninhabited British island of Diego Garcia to bomb Iraq (or Afghanistan)." It is the word "uninhabited" that turns the key on the horror of what was done there. In the 1970s, the Ministry of Defence in London produced this epic lie: "There is nothing in our files about a population and an evacuation."
Diego Garcia was first settled in the late 18th century. At least 2,000 people lived there: a gentle creole nation with thriving villages, a school, a hospital, a church, a prison, a railway, docks, a copra plantation. Watching a film shot by missionaries in the 1960s, I can understand why every Chagos islander I have met calls it paradise; there is a grainy sequence where the islanders' beloved dogs are swimming in the sheltered, palm-fringed lagoon, catching fish.
All this began to end when an American rear-admiral stepped ashore in 1961 and Diego Garcia was marked as the site of what is today one of the biggest American bases in the world. There are now more than 2,000 troops, anchorage for 30 warships, a nuclear dump, a satellite spy station, shopping malls, bars and a golf course. "Camp Justice" the Americans call it.
During the 1960s, in high secrecy, the Labour government of Harold Wilson conspired with two American administrations to "sweep" and "sanitise" the islands: the words used in American documents. Files found in the National Archives in Washington and the Public Record Office in London provide an astonishing narrative of official lying all too familiar to those who have chronicled the lies over Iraq.
To get rid of the population, the Foreign Office invented the fiction that the islanders were merely transient contract workers who could be "returned" to Mauritius, 1,000 miles away. In fact, many islanders traced their ancestry back five generations, as their cemeteries bore witness. The aim, wrote a Foreign Office official in January 1966, "is to convert all the existing residents ... into short-term, temporary residents."
What the files also reveal is an imperious attitude of brutality. In August 1966, Sir Paul Gore-Booth, permanent under-secretary at the Foreign Office, wrote: "We must surely be very tough about this. The object of the exercise was to get some rocks that will remain ours. There will be no indigenous population except seagulls." At the end of this is a handwritten note by DH Greenhill, later Baron Greenhill: "Along with the Birds go some Tarzans or Men Fridays ..." Under the heading, "Maintaining the fiction", another official urges his colleagues to reclassify the islanders as "a floating population" and to "make up the rules as we go along".
There is not a word of concern for their victims. Only one official appeared to worry about being caught, writing that it was "fairly unsatisfactory" that "we propose to certify the people, more or less fraudulently, as belonging somewhere else". The documents leave no doubt that the cover-up was approved by the prime minister and at least three cabinet ministers.
At first, the islanders were tricked and intimidated into leaving; those who had gone to Mauritius for urgent medical treatment were prevented from returning. As the Americans began to arrive and build the base, Sir Bruce Greatbatch, the governor of the Seychelles, who had been put in charge of the "sanitising", ordered all the pet dogs on Diego Garcia to be killed. Almost 1,000 pets were rounded up and gassed, using the exhaust fumes from American military vehicles. "They put the dogs in a furnace where the people worked," says Lizette Tallatte, now in her 60s," ... and when their dogs were taken away in front of them, our children screamed and cried."
The islanders took this as a warning; and the remaining population were loaded on to ships, allowed to take only one suitcase. They left behind their homes and furniture, and their lives. On one journey in rough seas, the copra company's horses occupied the deck, while women and children were forced to sleep on a cargo of bird fertiliser. Arriving in the Seychelles, they were marched up the hill to a prison where they were held until they were transported to Mauritius. There, they were dumped on the docks.
In the first months of their exile, as they fought to survive, suicides and child deaths were common. Lizette lost two children. "The doctor said he cannot treat sadness," she recalls. Rita Bancoult, now 79, lost two daughters and a son; she told me that when her husband was told the family could never return home, he suffered a stroke and died. Unemployment, drugs and prostitution, all of which had been alien to their society, ravaged them. Only after more than a decade did they receive any compensation from the British government: less than £3,000 each, which did not cover their debts.
The behaviour of the Blair government is, in many respects, the worst. In 2000, the islanders won a historic victory in the high court, which ruled their expulsion illegal. Within hours of the judgment, the Foreign Office announced that it would not be possible for them to return to Diego Garcia because of a "treaty" with Washington - in truth, a deal concealed from parliament and the US Congress. As for the other islands in the group, a "feasibility study" would determine whether these could be resettled. This has been described by Professor David Stoddart, a world authority on the Chagos, as "worthless" and "an elaborate charade". The "study" consulted not a single islander; it found that the islands were "sinking", which was news to the Americans who are building more and more base facilities; the US navy describes the living conditions as so outstanding that they are "unbelievable".
In 2003, in a now notorious follow-up high court case, the islanders were denied compensation, with government counsel allowed by the judge to attack and humiliate them in the witness box, and with Justice Ousley referring to "we" as if the court and the Foreign Office were on the same side. Last June, the government invoked the archaic royal prerogative in order to crush the 2000 judgment. A decree was issued that the islanders were banned forever from returning home. These were the same totalitarian powers used to expel them in secret 40 years ago; Blair used them to authorise his illegal attack on Iraq.
Led by a remarkable man, Olivier Bancoult, an electrician, and supported by a tenacious and valiant London lawyer, Richard Gifford, the islanders are going to the European court of human rights, and perhaps beyond. Article 7 of the statute of the international criminal court describes the "deportation or forcible transfer of population ... by expulsion or other coercive acts" as a crime against humanity. As Bush's bombers take off from their paradise, the Chagos islanders, says Bancoult, "will not let this great crime stand. The world is changing; we will win."
A SPACE scientist claims to have come across an unidentified flying object (UFO) during a scientific expedition in Himachal Pradesh.
Dr Anil V. Kulkarni of ISRO's Space Application Centre saw the object on the morning of September 27 while leading the expedition in the Samudra Tapu glacier region near Chandratal, about 14,000 feet above sea level. Other members of the team also witnessed the unusual object.
The sighting has been reported to authorities in Kullu-Manali and New Delhi and the Ahmedabad space centre is analysing the photographs.
While Kulkarni says it was unlikely that the object was a weather balloon (though it looked like one), a member of his team felt the 'UFO' could be an espionage device.
"We saw a bright white object moving towards our camp at about 7 am. It moved down the hilltop, towards the bottom. Eight persons from our party moved towards it but the object kept moving towards us. Then some porters made a noise and it started retreating in the same direction without turning around. After a while it turned and started to move towards the hilltop," said Kulkarni on his return from Manali.
He said: "The background was rocky, so we could see the white object very clearly. It was about 3 to 4 feet tall and balloons were attached to its head. One was red and the rest were white. It had what looked like two legs and looked as if it was floating a few inches above the ground."
Since it was early morning, there was mountain shadow in the region. "The moment, it came in contact with solar radiation, its colour changed to black. Then it took off vertically, and moved along the ridge for about 3-4 minutes in the southern direction. Soon, after, it its colour changed back to white and it moved towards our camp. It remained stationary overhead for 3-4 minutes and moved towards the northerly direction and disappeared," the scientist said.
Kulkarni rules out the possibility of the object being an experimental balloon. "The object moved in a slanting direction without touching the hill. It retreated the same way. It also changed colour and was moving in a direction different to that of the prevailing wind. All this suggests that the object could not have been a weather balloon."
---
Remember, we need your help to collect information on what is going on in your part of the world!
We also need help to keep the Signs of the Times online.
---

Check out the Signs of the Times Archives

Send your comments and article suggestions to us

---
Fair Use Policy
Contact Webmaster at signs-of-the-times.org
Cassiopaean materials Copyright ©1994-2014 Arkadiusz Jadczyk and Laura Knight-Jadczyk. All rights reserved. "Cassiopaea, Cassiopaean, Cassiopaeans," is a registered trademark of Arkadiusz Jadczyk and Laura Knight-Jadczyk.
Letters addressed to Cassiopaea, Quantum Future School, Ark or Laura, become the property of Arkadiusz Jadczyk and Laura Knight-Jadczyk
Republication and re-dissemination of our copyrighted material in any manner is expressly prohibited without prior written consent.
.