Printer Friendly Version
New! Signs Supplement: The Suicide Bombing Cycle
New! Pentagon Strike Flash Presentation by a QFS member

DUBAI (Reuters) - British hostage Kenneth Bigley, kidnapped 10 days ago by gunmen in Iraq, is still alive, a London-based Muslim activist who has good contacts with Islamist groups in Iraq said on Sunday.
Yasser al-Serri, director of the Islamic Observation Center, said his group issued an appeal to Bigley's kidnappers through mediators in Iraq and received a reply that the Briton was still alive.
The British engineer is being held by Tawhid and Jihad, a group led by al Qaeda ally Abu Musab al-Zarqawi. It beheaded two Americans seized along with the Briton when its demand to have female prisoners released from Iraqi jails was not met.
"We were told by the mediators today that the British hostage is still alive," Serri told Reuters by telephone.
"We had sent an appeal to the kidnappers for the hostage's release, and another Islamic group also sent an appeal, and the mediators said the appeals were being studied," he said.
The appeal, he said, urged the kidnappers to free Bigley for the sake of his family and as "a clear message to the British people to see their government's weakness and crime in not freeing prisoners held by coalition forces to spare their sons."
In July 2002, Serri won a legal battle in Britain against extradition to the United States, which accuses him of funding al Qaeda, the group blamed for the Sept. 11, 2001 attacks.
A British judge has cleared him of conspiracy in the 2001 murder of Afghan General Ahmad Shah Masood. Serri was sentenced to death in absentia by an Egyptian military tribunal in 1994 for trying to assassinate then Egyptian prime minister Atef Sedki.
Monday September 27, 2004
By ZARAR KHAN
Associated Press Writer
KARACHI, Pakistan (AP) - Police stepped up patrols around foreign consulates and government offices in this volatile city on Monday, fearing a backlash after Pakistani forces killed a suspected top al-Qaida operative wanted for his alleged role in the 2002 kidnapping and beheading of Wall Street Journal reporter Daniel Pearl.
Amjad Hussain Farooqi, also accused in two attempts on the life of President Gen. Pervez Musharraf in December 2003, died in a four-hour shootout Sunday at a house in the southern town of Nawabshah. Two or three other men, one of them an Islamic cleric, were arrested. Like Farooqi, they are all Pakistanis.
Authorities hailed the operation as a breakthrough and on Monday the investigation expanded to include the arrest of three other suspected Islamic militants, all brothers, in Sukkur, a town not far from Nawabshah. One was identified as Khalid Ansari, alleged to have ties to the Sunni Muslim group Jaish-e-Mohammed.
Police said the men were blindfolded and led away by intelligence officials as security forces using loudspeakers warned residents to stay indoors.
Fayyaz Leghari, deputy chief of police in Karachi, a hotbed for Islamic militants, said the city was on ``red alert.'' As well as stepping up patrols around foreign consulates and key government offices, police posted more plainclothes officers at sensitive locations.
Pakistan is a key U.S. ally in the war against terrorism and has arrested more than 600 al-Qaida suspects, including several senior figures in the terror network. Many have been handed over to U.S. authorities.
In Washington, a U.S. official who described Farooqi as a key al-Qaida figure said the government could not yet confirm he had been killed but that appeared to be the case. Pakistani officials said they were awaiting the results of DNA tests but had little doubt the body was that of Farooqi.
Farooqi was believed to have been an associate of Khalid Shaikh Mohammed, the reputed al-Qaida No. 3 captured in Pakistan last year. He had been missing since Pearl was abducted in Karachi in January 2002.
Pearl's captors beheaded the journalist and released a videotape of the killing. Four Islamic militants have been convicted of his kidnapping but seven other suspects - including those who allegedly slit his throat - remain at large.
Farooqi, thought to be 32, was born in a village in eastern Punjab province. His family says he was radicalized by a visit to Kashmir, where he trained with Islamic militants fighting against Indian security forces. He later visited Taliban-ruled Afghanistan.
In May, security officials identified him as an organizer, with Libyan al-Qaida suspect Abu Faraj al-Libbi, of two attempts to assassinate Musharraf last December by blowing up his motorcade in Rawalpindi, a city near the capital, Islamabad. Musharraf, who has enraged Islamic militants with his support for Washington's campaign against terrorism, escaped injury both times but several other people were killed. Al-Libbi remains at large. [...]
Pakistan says it has arrested at least 70 terror suspects since mid-July, including Mohammed Naeem Noor Khan, an alleged al-Qaida computer expert, and Ahmed Khalfan Ghailani, a Tanzanian suspect in the 1998 bombings of U.S. embassies in east Africa that killed more than 200 people.
There is evidence of foreign intelligence backing for the 9/11 hijackers. Why is the US government so keen to cover it up?
Omar Sheikh, a British-born Islamist militant, is waiting to be hanged in Pakistan for a murder he almost certainly didn't commit - of the Wall Street Journal reporter Daniel Pearl in 2002. Both the US government and Pearl's wife have since acknowledged that Sheikh was not responsible. Yet the Pakistani government is refusing to try other suspects newly implicated in Pearl's kidnap and murder for fear the evidence they produce in court might acquit Sheikh and reveal too much.
Significantly, Sheikh is also the man who, on the instructions of General Mahmoud Ahmed, the then head of Pakistan's Inter-Services Intelligence (ISI), wired $100,000 before the 9/11 attacks to Mohammed Atta, the lead hijacker. It is extraordinary that neither Ahmed nor Sheikh have been charged and brought to trial on this count. Why not?
Ahmed, the paymaster for the hijackers, was actually in Washington on 9/11, and had a series of pre-9/11 top-level meetings in the White House, the Pentagon, the national security council, and with George Tenet, then head of the CIA, and Marc Grossman, the under-secretary of state for political affairs. When Ahmed was exposed by the Wall Street Journal as having sent the money to the hijackers, he was forced to "retire" by President Pervez Musharraf. Why hasn't the US demanded that he be questioned and tried in court?
Another person who must know a great deal about what led up to 9/11 is Khalid Sheikh Mohammed, allegedly arrested in Rawalpindi on March 1 2003. A joint Senate-House intelligence select committee inquiry in July 2003 stated: "KSM appears to be one of Bin Laden's most trusted lieutenants and was active in recruiting people to travel outside Afghanistan, including to the US, on behalf of Bin Laden." According to the report, the clear implication was that they would be engaged in planning terrorist-related activities.
The report was sent from the CIA to the FBI, but neither agency apparently recognised the significance of a Bin Laden lieutenant sending terrorists to the US and asking them to establish contacts with colleagues already there. Yet the New York Times has since noted that "American officials said that KSM, once al-Qaida's top operational commander, personally executed Daniel Pearl ... but he was unlikely to be accused of the crime in an American criminal court because of the risk of divulging classified information". Indeed, he may never be brought to trial.
A fourth witness is Sibel Edmonds. She is a 33-year-old Turkish-American former FBI translator of intelligence, fluent in Farsi, the language spoken mainly in Iran and Afghanistan, who had top-secret security clearance. She tried to blow the whistle on the cover-up of intelligence that names some of the culprits who orchestrated the 9/11 attacks, but is now under two gagging orders that forbid her from testifying in court or mentioning the names of the people or the countries involved. She has been quoted as saying: "My translations of the 9/11 intercepts included [terrorist] money laundering, detailed and date-specific information ... if they were to do real investigations, we would see several significant high-level criminal prosecutions in this country [the US] ... and believe me, they will do everything to cover this up".
Furthermore, the trial in the US of Zacharias Moussaoui (allegedly the 20th hijacker) is in danger of collapse apparently because of "the CIA's reluctance to allow key lieutenants of Osama bin Laden to testify at the trial". Two of the alleged conspirators have already been set free in Germany for the same reason.
The FBI, illegally, continues to refuse the to release of their agent Robert Wright's 500-page manuscript Fatal Betrayals of the Intelligence Mission, and has even refused to turn the manuscript over to Senator Shelby, vice-chairman of the joint intelligence committee charged with investigating America's 9/11 intelligence failures. And the US government still refuses to declassify 28 secret pages of a recent report on 9/11.
It has been rumoured that Pearl was especially interested in any role played by the US in training or backing the ISI. Daniel Ellsberg, the former US defence department whistleblower who has accompanied Edmonds in court, has stated: "It seems to me quite plausible that Pakistan was quite involved in this ... To say Pakistan is, to me, to say CIA because ... it's hard to say that the ISI knew something that the CIA had no knowledge of." Ahmed's close relations with the CIA would seem to confirm this. For years the CIA used the ISI as a conduit to pump billions of dollars into militant Islamist groups in Afghanistan, both before and after the Soviet invasion of 1979.
With CIA backing, the ISI has developed, since the early 1980s, into a parallel structure, a state within a state, with staff and informers estimated by some at 150,000. It wields enormous power over all aspects of government. The case of Ahmed confirms that parts of the ISI directly supported and financed al-Qaida, and it has long been established that the ISI has acted as go-between in intelligence operations on behalf of the CIA.
Senator Bob Graham, chairman of the Senate select committee on intelligence, has said: "I think there is very compelling evidence that at least some of the terrorists were assisted, not just in financing ... by a sovereign foreign government." In that context, Horst Ehmke, former coordinator of the West German secret services, observed: "Terrorists could not have carried out such an operation with four hijacked planes without the support of a secret service."
That might give meaning to the reaction on 9/11 of Richard Clarke, the White House counter-terrorism chief, when he saw the passenger lists later on the day itself: "I was stunned ... that there were al-Qaida operatives on board using names that the FBI knew were al-Qaida." It was just that, as Dale Watson, head of counter-terrorism at the FBI told him, the "CIA forgot to tell us about them".
· Michael Meacher is Labour MP for Oldham West and Royton. He was environment minister 1997-2003
Like so much in the "war on terror", the trail of the latest warnings of imminent al-Qa'ida attacks and orange alerts in the United States appears to lead back to Pakistan - and, more specifically, to two recent arrests of al-Qa'ida suspects here.
One, that of Ahmad Khalfan Ghailani, who is a prime suspect in the 1998 US embassy bombings in Tanzania and Kenya, was trumpeted by the Pakistani authorities as a major triumph and reported around the world.
The other, of a mysterious "computer expert", was kept secret and went unreported at the time. It is still veiled in secrecy. Pakistan is refusing to confirm the name of the arrested man, or even that he is believed to be an Al-Qa'ida member. "He is a very wanted man, but I cannot say his name now," was all the Information Minister, Sheikh Rashid Ahmed, would say.
The Pakistani authorities are playing up the arrest of Mr Ghailani as the main source of information on al-Qa'ida plans for new attacks in America and Britain. But the US is putting more emphasis on the arrest of the computer engineer, at least according to US press reports.
Little is known about this man. Almost the only source is a report in The New York Times, citing unnamed American officials. It appears he was arrested two weeks before Mr Ghailani, on 13 July. The computer engineer, identified by the paper as Muhammad Naeem Noor Khan, is said to have set up a code system for sending messages to al-Qa'ida operatives over the internet.
He is described as being heavily built, 6ft 2in tall, and speaks English with a British accent. The accent is reminiscent of Omar Saeed Sheikh, the man sentenced to death for kidnapping and murdering the American journalist Daniel Pearl. Although he was living in Pakistan at the time, Mr Sheikh was brought up and educated in Britain. But it is believed the computer engineer is the unemployed son of someone who works with Pakistan International Airlines, and took his degree from a university in Karachi.
There has been widespread scepticism that Tom Ridge's warnings of imminent attacks in New York and Washington may have been politically motivated - with the presidential election in November and President Bush doing badly in the polls.
The timing of two arrests that apparently provided vital information could be just as convenient for Pakistan, which has come under pressure after receiving scores of mentions in the 9/11 commission's report. Mr Ridge, the Secretary for Homeland Security, made a point of singling out Pakistan for praise as an ally at his press conference. [...]
If the 9-11 Commission is really looking for a smoking gun, it should look no further than at Lieutenant-General Mahmoud Ahmad, the director of the Pakistani Inter-Services Intelligence (ISI) at the time. In early October 2001, Indian intelligence learned that Mahmoud had ordered flamboyant Saeed Sheikh - the convicted mastermind of the kidnapping and killing of Wall Street Journal reporter Daniel Pearl - to wire US$100,000 from Dubai to one of hijacker Mohamed Atta's two bank accounts in Florida.
A juicy direct connection was also established between Mahmoud and Republican Congressman Porter Gross and Democratic Senator Bob Graham. They were all in Washington together discussing Osama bin Laden over breakfast when the attacks of September 11, 2001, happened.
Mahmoud's involvement in September 11 might be dismissed as only Indian propaganda. But Indian intelligence swears by it, and the US Federal Bureau of Investigation (FBI) has confirmed the whole story: Indian intelligence even supplied Saeed's cellular-phone numbers. Nobody has bothered to check what really happened
Keep in mind when reading this, that the man being interviewed is no two-bit internet conspiracy buff.

Stanley Hilton was a senior advisor to Sen Bob Dole (R) and has personally known Rumsfeld and Wolfowitz for decades. This courageous man has risked his professional reputation, and possibly his life, to get this information out to people.

The following is from his latest visit to Alex Jones' radio show.

Forwarded with Compliments of Free Voice of America (FVOA): Accurate News and Interesting Commentary for Amerika's Huddled Masses Yearning to Breathe Free.

Note: All honor to Stanley Hilton for risking his life so that we may know the truth of 9/11.

The Bush Junta Unmasked

"This (9/11) was all planned. This was a government-ordered operation. Bush personally signed the order. He personally authorized the attacks. He is guilty of treason and mass murder." --Stanley Hilton

Alex Jones interview of Stanley Hilton, attorney for 911 taxpayers' lawsuit

Alex Jones Radio Show September 10, 2004 Transcription by 'RatCat'

AJ: He is back with us. He is former Bob Dole's chief of staff, very successful counselor, lawyer. He represents hundreds of the victims families of 9/11. He is suing Bush for involvement in 9/11. Now a major Zogby poll out - half of New Yorkers think the government was involved in 9/11. And joining us for the next 35 minutes, into the next hour, is Stanley Hilton. Stanley, it's great to have you on with us.

SH: Glad to be on.

AJ: We'll have to recap this when we start the next hour, but just in a nutshell, you have a lawsuit going, you've deposed a lot of military officers. You know the truth of 9/11. Just in a nutshell, what is your case alleging?

SH: Our case is alleging that Bush and his puppets Rice and Cheney and Mueller and Rumsfeld and so forth, Tenet, were all involved not only in aiding and abetting and allowing 9/11 to happen but in actually ordering it to happen. Bush personally ordered it to happen. We have some very incriminating documents as well as eye-witnesses, that Bush personally ordered this event to happen in order to gain political advantage, to pursue a bogus political agenda on behalf of the neocons and their deluded thinking in the Middle East. I also wanted to point out that, just quickly, I went to school with some of these neocons. At the University of Chicago, in the late 60s with Wolfowitz and Feith and several of the others and so I know these people personally. And we used to talk about this stuff all of the time. And I did my senior thesis on this very subject - how to turn the U.S. into a presidential dictatorship by manufacturing a bogus Pearl Harbor event. So, technically this has been in the planning at least 35 years.

AJ: That's right. They were all Straussian followers of a Nazi-like professor. And now they are setting it up here in America. [...]

AJ: All right my friends, second hour, September 10th, 2004, the anniversary of the globalist attack coming up tomorrow. It's an amazing individual we have on the line. Bob Dole's former chief of staff, political scientist, a lawyer, he went to school with Rumsfeld and others, he wrote his thesis about how to turn America into a dictatorship using a fake Pearl Harbor attack. He's suing the U.S. government for carrying out 9/11. He has hundreds of the victims' families signing onto it - it's a $7 billion lawsuit. And he is Stanley Hilton. I know that a lot of stations just joined us in Los Angeles and Rhode Island and Missouri and Florida and all over. Please sir, recap what you were just stating and then let's get into the new evidence. And then we'll get into why you are being harassed by the FBI, as other FBI people are being harassed who have been blowing the whistle on this. So, this is really getting serious. Stanley, tell us all about it.

SH: Yeah, we are suing Bush, Condoleezza Rice, Cheney, Rumsfeld, Mueller, etc. for complicity in personally not only allowing 9/11 to happen but in ordering it. The hijackers we retained and we had a witness who is married to one of them. The hijackers were U.S. undercover agents. They were double agents, paid by the FBI and the CIA to spy on Arab groups in this country. They were controlled. Their landlord was an FBI informant in San Diego and other places. And this was a direct, covert operation ordered, personally ordered by George W. Bush. Personally ordered. We have incriminating evidence, documents as well as witnesses, to this effect. It's not just incompetence - in spite of the fact that he is incompetent. The fact is he personally ordered this, knew about it. He, at one point, there were rehearsals of this. The reason why he appeared to be uninterested and nonchalant on September 11th - when those videos showed that Andrew Card whispered in his ear the [garbled] words about this he listened to kids reading the pet goat story, is that he thought this was another rehearsal. These people had dress-rehearsed this many times. He had seen simulated videos of this. In fact, he even made a Freudian slip a few months later at a California press conference when he said he had, quote, "seen on television the first plane attack the first tower." And that could not be possible because there was no video. What it was was the simulated video that he had gone over. So this was a personally government-ordered thing. We are suing them under the Constitution for violating Americans' rights, as well as under the federal Fraudulent Claims Act, for presenting a fraudulent claim to Congress to justify the bogus Iraq boondoggle war, for political gains. And also, under the RICO statute, under the Racketeering Corrupt Organization Act, for being a corrupt entity. And I've been harassed personally by the chief judge of the federal court who is instructing me personally to drop this suit, threatened to kick me off the court, after 30 years on the court. I've been harassed by the FBI. My staff has been harassed and threatened. My office has been broken into and this is the kind of government we are dealing with.

AJ: Absolutely and now it has come out - five separate drills of flying hijacked jets into buildings that morning - which you told us about before it even broke in the Associated Press. They were trying to get out ahead of you. You talked about how you interviewed military people who were told it was a drill that morning. Then to get out ahead of that, the news finally reported on it. Now, we've learned that all these operations - I want to get into that, I want to talk about the new incriminating evidence of ordering it and how they had drilled on this, how Cheney was in the bunker controlling this. That has even come out in the mainstream news but they won't release the details of that, Stanley. But what type of FBI harassment are you going through? SH: First of all, my office was burglarized in San Francisco several months ago. Files were gone through and some files were seized - particularly the ones dealing with the lady that was married to one of the hijackers. Fortunately, I had spare copies in a hidden place so nothing disappeared permanently. But more significantly, FBI agents have been harassing one of my staff members and threatening them with vague but frightening threats of indicting them. And it's just total harassment. They have planted a spy, an undercover agent, in my organization, as we just recently discovered. In other words, these are Nazi Germany tactics. This is the kind of government you have in this country. This is what Bush is all about. [...]
By Michael Hasty
Online Journal Contributing Writer
Janurary 10 2004
January 10, 2004 Just before his death, James Jesus Angleton, the legendary chief of counterintelligence at the Central Intelligence Agency, was a bitter man. He felt betrayed by the people he had worked for all his life. In the end, he had come to realize that they were never really interested in American ideals of "freedom" and "democracy." They really only wanted "absolute power."
Angleton told author Joseph Trento that the reason he had gotten the counterintelligence job in the first place was by agreeing not to submit "sixty of Allen Dulles' closest friends" to a polygraph test concerning their business deals with the Nazis. In his end-of-life despair, Angleton assumed that he would see all his old companions again "in hell."
The transformation of James Jesus Angleton from an enthusiastic, Ivy League cold warrior, to a bitter old man, is an extreme example of a phenomenon I call a "paranoid shift." I recognize the phenomenon, because something similar happened to me.
Although I don't remember ever meeting James Jesus Angleton, I worked at the CIA myself as a low-level clerk as a teenager in the '60s. This was at the same time I was beginning to question the government's actions in Vietnam. In fact, my personal "paranoid shift" probably began with the disillusionment I felt when I realized that the story of American foreign policy was, at the very least, more complicated and darker than I had hitherto been led to believe.
But for most of the next 30 years, even though I was a radical, I nevertheless held faith in the basic integrity of a system where power ultimately resided in the people, and whereby if enough people got together and voted, real and fundamental change could happen.
What constitutes my personal paranoid shift is that I no longer believe this to be necessarily true.
In his book, Rogue State: A Guide to the World's Only Superpower, William Blum warns of how the media will make anything that smacks of "conspiracy theory" an immediate "object of ridicule." This prevents the media from ever having to investigate the many strange interconnections among the ruling class - for example, the relationship between the boards of directors of media giants, and the energy, banking and defense industries. These unmentionable topics are usually treated with what Blum calls "the media's most effective tool - silence." But in case somebody's asking questions, all you have to do is say, "conspiracy theory," and any allegation instantly becomes too frivolous to merit serious attention.
On the other hand, since my paranoid shift, whenever I hear the words "conspiracy theory" (which seems more often, lately) it usually means someone is getting too close to the truth.
Take September 11 - which I identify as the date my paranoia actually shifted, though I didn't know it at the time.
Unless I'm paranoid, it doesn't make any sense at all that George W. Bush, commander-in-chief, sat in a second-grade classroom for 20 minutes after he was informed that a second plane had hit the World Trade Center, listening to children read a story about a goat. Nor does it make sense that the Number 2 man, Dick Cheney - even knowing that "the commander" was on a mission in Florida - nevertheless sat at his desk in the White House, watching TV, until the Secret Service dragged him out by the armpits.
Unless I'm paranoid, it makes no sense that Defense Secretary Donald Rumsfeld sat at his desk until Flight 77 hit the Pentagon - well over an hour after the military had learned about the multiple hijacking in progress. It also makes no sense that the brand-new chairman of the Joint Chiefs of Staff sat in a Senate office for two hours while the 9/11 attacks took place, after leaving explicit instructions that he not be disturbed - which he wasn't.
In other words, while the 9/11 attacks were occurring, the entire top of the chain of command of the most powerful military in the world sat at various desks, inert. Why weren't they in the "Situation Room?" Don't any of them ever watch "West Wing?"
In a sane world, this would be an object of major scandal. But here on this side of the paranoid shift, it's business as usual.
Years, even decades before 9/11, plans had been drawn up for American forces to take control of the oil interests of the Middle East, for various imperialist reasons. And these plans were only contingent upon "a catastrophic and catalyzing event, like a new Pearl Harbor," to gain the majority support of the American public to set the plans into motion. When the opportunity presented itself, the guards looked the other way . . . and presto, the path to global domination was open.
Simple, as long as the media played along. And there is voluminous evidence that the media play along. Number one on Project Censored's annual list of underreported stories in 2002 was the Project for a New American Century (now the infrastructure of the Bush Regime), whose report, published in 2000, contains the above "Pearl Harbor" quote.
Why is it so hard to believe serious people who have repeatedly warned us that powerful ruling elites are out to dominate "the masses?"
Did we think Dwight Eisenhower was exaggerating when he warned of the extreme "danger" to democracy of "the military industrial complex?"
Was Barry Goldwater just being a quaint old-fashioned John Bircher when he said that the Trilateral Commission was "David Rockefeller's latest scheme to take over the world, by taking over the government of the United States?"
Were Teddy and Franklin Roosevelt or Joseph Kennedy just being class traitors when they talked about a small group of wealthy elites who operate as a hidden government behind the government?
Especially after he died so mysteriously, why shouldn't we believe the late CIA Director William Colby, who bragged about how the CIA "owns everyone of any major significance in the major media?"
Why can't we believe James Jesus Angleton - a man staring eternal judgment in the face - when he says that the founders of the Cold War national security state were only interested in "absolute power?" Especially when the descendant of a very good friend of Allen Dulles now holds power in the White House.
Prescott Bush, the late, aristocratic senator from Connecticut, and grandfather of George W Bush, was not only a good friend of Allen Dulles, CIA director, president of the Council on Foreign Relations, and international business lawyer. He was also a client of Dulles' law firm. As such, he was the beneficiary of Dulles' miraculous ability to scrub the story of Bush's treasonous investments in the Third Reich out of the news media, where it might have interfered with Bush's political career . . . not to mention the presidential careers of his son and grandson.
Recently declassified US government documents, unearthed last October by investigative journalist John Buchanan at the New Hampshire Gazette, reveal that Prescott Bush's involvement in financing and arming the Nazis was more extensive than previously known. Not only was Bush managing director of the Union Banking Corporation, the American branch of Hitler's chief financier's banking network; but among the other companies where Bush was a director - and which were seized by the American government in 1942, under the Trading With the Enemy Act - were a shipping line which imported German spies; an energy company that supplied the Luftwaffe with high-ethyl fuel; and a steel company that employed Jewish slave labor from the Auschwitz concentration camp.
Like all the other Bush scandals that have been swept under the rug in the privatized censorship of the corporate media, these revelations have been largely ignored, with the exception of a single article in the Associated Press. And there are those, even on the left, who question the current relevance of this information.
But Prescott Bush's dealings with the Nazis do more than illustrate a family pattern of genteel treason and war profiteering - from George Senior's sale of TOW missiles to Iran at the same time he was selling biological and chemical weapons to Saddam Hussein, to Junior's zany misadventures in crony capitalism in present-day Iraq.
More disturbing by far are the many eerie parallels between Adolph Hitler and George W. Bush:
A conservative, authoritarian style, with public appearances in military uniform (which no previous American president has ever done while in office). Government by secrecy, propaganda and deception. Open assaults on labor unions and workers' rights. Preemptive war and militant nationalism. Contempt for international law and treaties. Suspiciously convenient "terrorist" attacks, to justify a police state and the suspension of liberties. A carefully manufactured image of "The Leader," who's still just a "regular guy" and a "moderate." "Freedom" as the rationale for every action. Fantasy economic growth, based on unprecedented budget deficits and massive military spending.
And a cold, pragmatic ideology of fascism - including the violent suppression of dissent and other human rights; the use of torture, assassination and concentration camps; and most important, Benito Mussolini's preferred definition of "fascism" as "corporatism, because it binds together the interests of corporations and the state."
By their fruits, you shall know them.
What perplexes me most is probably the same question that plagues most paranoiacs: why don't other people see these connections?
Oh, sure, there may be millions of us, lurking at websites like Online Journal, From the Wilderness, Center for Cooperative Research, and the Center for Research on Globalization, checking out right-wing conspiracists and the galaxy of 9/11 sites, and reading columnists like Chris Floyd at the Moscow Times, and Maureen Farrell at Buzzflash. But we know we are only a furtive minority, the human remnant among the pod people in the live-action, 21st-century version of "Invasion of the Body Snatchers."
And being paranoid, we have to figure out, with an answer that fits into our system, why more people don't see the connections we do. Fortunately, there are a number of possible explanations.
First on the list would have to be what Marshal McLuhan called the "cave art of the electronic age:" advertising. Joseph Goebbels, Hitler's Karl Rove, gave credit for most of his ideas on how to manipulate mass opinion to American commercial advertising, and to the then-new science of "public relations." But the public relations universe available to the corporate empire that rules the world today makes the Goebbels operation look primitive. The precision of communications technology and graphics; the century of research on human psychology and emotion; and the uniquely centralized control of triumphant post-Cold War monopoly capitalism, have combined to the point where "the manufacture of consent" can be set on automatic pilot.
A second major reason people won't make the paranoid shift is that they are too fundamentally decent. They can't believe that the elected leaders of our country, the people they've been taught through 12 years of public school to admire and trust, are capable of sending young American soldiers to their deaths and slaughtering tens of thousands of innocent civilians, just to satisfy their greed - especially when they're so rich in the first place. Besides, America is good, and the media are liberal and overly critical.
Third, people don't want to look like fools. Being a "conspiracy theorist" is like being a creationist. The educated opinion of eminent experts on every TV and radio network is that any discussion of "oil" being a motivation for the US invasion of Iraq is just out of bounds, and anyone who thinks otherwise is a "conspiracy theorist."
We can trust the integrity of our 'no-bid" contracting in Iraq, and anyone who thinks otherwise is a "conspiracy theorist."
Of course, people sometimes make mistakes, but our military and intelligence community did the best they could on and before September 11, and anybody who thinks otherwise is a "conspiracy theorist."
Lee Harvey Oswald was the sole assassin of JFK, and anyone who thinks otherwise is a "conspiracy theorist."
Perhaps the biggest hidden reason people don't make the paranoid shift is that knowledge brings responsibility.
If we acknowledge that an inner circle of ruling elites controls the world's most powerful military and intelligence system; controls the international banking system; controls the most effective and far-reaching propaganda network in history; controls all three branches of government in the world's only superpower; and controls the technology that counts the people's votes, we might be then forced to conclude that we don't live in a particularly democratic system. And then voting and making contributions and trying to stay informed wouldn't be enough. Because then the duty of citizenship would go beyond serving as a loyal opposition, to serving as a "loyal resistance" - like the Republicans in the Spanish Civil War, except that in this case the resistance to fascism would be on the side of the national ideals, rather than the government; and a violent insurgency would not only play into the empire's hands, it would be doomed from the start.
Forming a nonviolent resistance movement, on the other hand, might mean forsaking some middle class comfort, and it would doubtless require a lot of work. It would mean educating ourselves and others about the nature of the truly apocalyptic beast we face. It would mean organizing at the most basic neighborhood level, face to face. (We cannot put our trust in the empire's technology.) It would mean reaching across turf lines and transcending single-issue politics, forming coalitions and sharing data and names and strategies, and applying energy at every level of government, local to global. It would also probably mean civil disobedience, at a time when the Bush regime is starting to classify that action as "terrorism." In the end, it may mean organizing a progressive confederacy to govern ourselves, just as our revolutionary founders formed the Continental Congress. It would mean being wise as serpents, and gentle as doves.
It would be a lot of work. It would also require critical mass. A paradigm shift.
But as a paranoid, I'm ready to join the resistance. And the main reason is I no longer think that the "conspiracy" is much of a "theory."
That the US House of Representatives Select Committee on Assassinations concluded that the murder of John Fitzgerald Kennedy was "probably" the result of "a conspiracy," and that 70 percent of Americans agree with this conclusion, is not a "theory." It's fact.
That the Bay of Pigs fiasco, "Operation Zapata," was organized by members of Skull and Bones, the ghoulish and powerful secret society at Yale University whose membership also included Prescott, George Herbert Walker and George W Bush; that two of the ships that carried the Cuban counterrevolutionaries to their appointment with absurdity were named the "Barbara" and the "Houston" - George HW Bush's city of residence at the time - and that the oil company Bush owned, then operating in the Caribbean area, was named "Zapata," is not "theory." It's fact.
That George Bush was the CIA director who kept the names of what were estimated to be hundreds of American journalists, considered to be CIA "assets," from the Church Committee, the US Senate Intelligence Committe chaired by Senator Frank Church that investigated the CIA in the 1970s; that a 1971 University of Michigan study concluded that, in America, the more TV you watched, the less you knew; and that a recent survey by international scholars found that Americans were the most "ignorant" of world affairs out of all the populations they studied, is not a "theory." It's fact.
That the Council on Foreign Relations has a history of influence on official US government foreign policy; that the protection of US supplies of Middle East oil has been a central element of American foreign policy since the Second World War; and that global oil production has been in decline since its peak year, 2000, is not "theory." It's fact.
That, in the early 1970s, the newly-formed Trilateral Commission published a report which recommended that, in order for "globalization" to succeed, American manufacturing jobs had to be exported, and American wages had to decline, which is exactly what happened over the next three decades; and that, during that same period, the richest one percent of Americans doubled their share of the national wealth, is not "theory." It's fact.
That, beyond their quasi-public role as agents of the US Treasury Department, the Federal Reserve Banks are profit-making corporations, whose beneficiaries include some of America's wealthiest families; and that the United States has a virtual controlling interest in the World Bank, the International Monetary Fund, and the World Trade Organization, the three dominant global financial institutions, is not a "theory." It's fact.
That - whether it's heroin from Southeast Asia in the '60s and '70s, or cocaine from Central America and heroin from Afghanistan in the '80s, or cocaine from Colombia in the '90s, or heroin from Afghanistan today - no major CIA covert operation has ever lacked a drug smuggling component, and that the CIA has hired Nazis, fascists, drug dealers, arms smugglers, mass murderers, perverts, sadists, terrorists and the Mafia, is not "theory." It's fact.
That the international oil industry is the dominant player in the global economy; that the Bush family has a decades-long business relationship with the Saudi royal family, Saudi oil money, and the family of Osama bin Laden; that, as president, both George Bushes have favored the interests of oil companies over the public interest; that both George Bushes have personally profited financially from Middle East oil; and that American oil companies doubled their records for quarterly profits in the months just preceding the invasion of Iraq, is not "theory." It's fact.
That the 2000 presidential election was deliberately stolen; that the pro-Bush/anti-Gore bias in the corporate media had spiked markedly in the last three weeks of the campaign; that corporate media were then virtually silent about the Florida recount; and that the Bush 2000 team had planned to challenge the legitimacy of the election if George W had won the popular, but lost the electoral vote - exactly what happened to Gore - is not "theory." It's fact.
That the intelligence about Iraq's weapons of mass destruction was deceptively "cooked" by the Bush administration; that anybody paying attention to people like former UN weapons inspector Scott Ritter, knew before the invasion that the weapons were a hoax; and that American forces in Iraq today are applying the same brutal counterinsurgency tactics pioneered in Central America in the 1980s, under the direct supervision of then-Vice President George HW Bush, is not a "theory." It's fact.
That "Rebuilding America's Defenses," the Project for a New American Century's 2000 report, and "The Grand Chessboard," a book published a few years earlier by Trilateral Commission co-founder Zbigniew Brzezinski, both recommended a more robust and imperial US military presence in the oil basin of the Middle East and the Caspian region; and that both also suggested that American public support for this energy crusade would depend on public response to a new "Pearl Harbor," is not "theory." It's fact.
That, in the 1960s, the Joint Chiefs of Staff unanimously approved a plan called "Operation Northwoods," to stage terrorist attacks on American soil that could be used to justify an invasion of Cuba; and that there is currently an office in the Pentagon whose function is to instigate terrorist attacks that could be used to justify future strategically-desired military responses, is not a "theory." It's fact.
That neither the accusation by former British Environmental Minister Michael Meacher, Tony Blair's longest-serving cabinet minister, that George W Bush allowed the 9/11 attacks to happen to justify an oil war in the Middle East; nor the RICO lawsuit filed by 9/11 widow Ellen Mariani against Bush, Cheney, Rumsfeld and the Council on Foreign Relations (among others), on the grounds that they conspired to let the attacks happen to cash in on the ensuing war profiteering, has captured the slightest attention from American corporate media is not a "theory." It's fact.
That the FBI has completely exonerated - though never identified - the speculators who purchased, a few days before the attacks (through a bank whose previous director is now the CIA executive director), an unusual number of "put" options, and who made millions betting that the stocks in American and United Airlines would crash, is not a "theory." It's fact.
That the US intelligence community received numerous warnings, from multiple sources, throughout the summer of 2001, that a major terrorist attack on American interests was imminent; that, according to the chair of the "independent" 9/11 commission, the attacks "could have and should have been prevented," and according to a Senate Intelligence Committee member, "All the dots were connected;" that the White House has verified George W Bush's personal knowledge, as of August 6, 2001, that these terrorist attacks might be domestic and might involve hijacked airliners; that, in the summer of 2001, at the insistence of the American Secret Service, anti-aircraft ordnance was installed around the city of Genoa, Italy, to defend against a possible terrorist suicide attack, by aircraft, against George W Bush, who was attending the economic summit there; and that George W Bush has nevertheless regaled audiences with his first thought upon seeing the "first" plane hit the World Trade Center, which was: "What a terrible pilot," is not "theory." It's fact.
That, on the morning of September 11, 2001: standard procedures and policies at the nation's air defense and aviation bureaucracies were ignored, and communications were delayed; the black boxes of the planes that hit the WTC were destroyed, but hijacker Mohammed Atta's passport was found in pristine condition; high-ranking Pentagon officers had cancelled their commercial flight plans for that morning; George H.W. Bush was meeting in Washington with representatives of Osama bin Laden's family, and other investors in the world's largest private equity firm, the Carlyle Group; the CIA was conducting a previously-scheduled mock exercise of an airliner hitting the Pentagon; the chairs of both the House and Senate Intelligence Committees were having breakfast with the chief of Pakistan's intelligence agency, who resigned a week later on suspicion of involvement in the 9/11 attacks; and the commander-in-chief of the armed forces of the United States sat in a second grade classroom for 20 minutes after hearing that a second plane had struck the towers, listening to children read a story about a goat, is not "theoretical." These are facts.
That the Bush administration has desperately fought every attempt to independently investigate the events of 9/11, is not a "theory."
Nor, finally, is it in any way a "theory" that the one, single name that can be directly linked to the Third Reich, the US military industrial complex, Skull and Bones, Eastern Establishment good ol' boys, the Illuminati, Big Texas Oil, the Bay of Pigs, the Miami Cubans, the Mafia, the FBI, the JFK assassination, the New World Order, Watergate, the Republican National Committee, Eastern European fascists, the Council on Foreign Relations, the Trilateral Commission, the United Nations, CIA headquarters, the October Surprise, the Iran/Contra scandal, Inslaw, the Christic Institute, Manuel Noriega, drug-running "freedom fighters" and death squads, Iraqgate, Saddam Hussein, weapons of mass destruction, the blood of innocents, the savings and loan crash, the Bank of Credit and Commerce International, the "Octopus," the "Enterprise," the Afghan mujaheddin, the War on Drugs, Mena (Arkansas), Whitewater, Sun Myung Moon, the Carlyle Group, Osama bin Laden and the Saudi royal family, David Rockefeller, Henry Kissinger, and the presidency and vice-presidency of the United States, is: George Herbert Walker Bush.
"Theory?" To the contrary.
It is a well-documented, tragic and - especially if you're paranoid - terrifying fact.
Michael Hasty is a writer, activist, musician, carpenter and farmer. His award-winning column, "Thinking Locally," appeared for seven years in the Hampshire Review, West Virginia's oldest newspaper. His writing has also appeared in the Highlands Voice, the Washington Peace Letter, the Takoma Park Newsletter, the German magazine Generational Justice, and the Washington Post; and at the websites Common Dreams and Democrats.com. In January 1989, he was the media spokesperson for the counter-inaugural coalition at George Bush's Counter-Inaugural Banquet, which fed hundreds of DC's homeless in front of Union Station, where the official inaugural dinner was being held.
Mr. Chairman, there exists today a world-wide phenomenon... indeed if it were not world- wide I should not be addressing you and these representatives from many parts of the world. There exists a global phenomenon the scope and extent of which is not generally recognized. It is a phenomenon so strange and foreign to our daily terrestrial mode of thought that it is frequently met by ridicule and derision by persons and organizations unacquainted with the facts. […]

I refer, of course, to the phenomenon of UFOs... Unidentified Flying Objects... which I should like to define here simply as "any aerial or surface sighting, or instrumental recording (e.g., radar, photography, etc.) which remains unexplained by conventional methods even after competent examination by qualified persons.

You will note, Mr. Chairman, that this definition says nothing about little green men from outer space, or manifestations from spiritual realms, or various psychic manifestations. It simply states an operational definition. A cardinal mistake, and a source of great confusion, has been the almost universal substitution of an interpretation of the UFO phenomenon for the phenomenon itself. This is akin to having ascribed the Aurora Borealis to angelic communication before we understood the physics of the solar wind. Nonetheless, in the popular mind the UFO phenomenon is associated with the concept of extra-terrestrial intelligence and this might yet prove to be correct in some context. […]

We have on record many tens of thousands of UFO reports… they include extremely intriguing and provocative accounts of strange events experienced by highly reputable persons... events which challenge our present conception of the world about us and which may indeed signal a need for a change in some of these concepts. […]

Mr. Chairman, any phenomenon which touches the lives of so many people, and which engenders puzzlement and even fear among them, is therefore not only of potential scientific interest and significance but also of sociological and political significance, especially since it carries with it many implications of the existence of intelligences other than our own. […]

Speaking then for myself as an astronomer, and I believe for many of my colleagues as well, there is no longer any question in my mind of the importance of this subject. […]

Mr. Chairman, I have not always held the opinion that UFOs were worthy of serious scientific study. I began my work as Scientific Consultant to the U.S. Air Force as an open skeptic, in the firm belief that we were dealing with a mental aberration and a public nuisance. Only in the face of stubborn facts and data similar to those studied by the French commission... have I been forced to change my opinion.[…]

The UFO phenomenon, as studied by my colleagues and myself, bespeaks the action of some form of intelligence... but whence this intelligence springs, whether it is truly extra-terrestrial, or bespeaks a higher reality not yet recognized by science, or even if it be in some way or another a strange psychic manifestation of our own intelligence, is much the question.

We seek your help, Mr. Chairman, in assisting scientists, and particularly those already associated with the many formal and informal investigative organizations around the world, by providing a clearing house procedure whereby the work already going on globally can be brought together in a serious, concentrated approach to this most outstanding challenge to current science.
We would like to draw your attention to particular remarks made by Dr. Hynek in the passage quoted above before we move on to our next article:
…a global phenomenon … so strange and foreign to our daily terrestrial mode of thought… it carries with it many implications of the existence of intelligences other than our own … [It] bespeaks the action of some form of intelligence... but whence this intelligence springs, whether it is truly extra-terrestrial, or bespeaks a higher reality not yet recognized by science, or even if it be in some way or another a strange psychic manifestation of our own intelligence, is much the question..
By: RICHARD M. DOLAN
Senior Editor, Phenomena Magazine
Wednesday, July 28, 2004
Some people in the UFO field have an idea that the government" is planning open disclosure ever so slowly, ever so gradually, and that a key method for doing this is through the media. One hears this quite a lot.
According to this belief, movies by Steven Spielberg, or television shows like The X-Files are part of the plan to accustom us to the idea that aliens are among us.
I find this unpersuasive for several reasons, not least of which has to do with my own assessment of what the media itself actually is.
What we call the media is essentially a sophisticated technology under centralized control that sells information and entertainment to the public. The public, as everyone knows, is diverse culturally and stratified economically. Thus, to be effective, The Media" must show a different face, depending on whomever it is trying to reach – that is, whatever market segment being targeted by its advertisers.
With that in mind, let's look at America today. A complete, comprehensive sociological breakdown is rather beyond my capabilities this afternoon, so let's just look at the money.
No matter how you slice and dice the data, the inescapable conclusion is that American society is incredibly stratified (of course, the same applies to most of the world, but that's another story for another day). You can look at income patterns, or you can look at net worth, and either way the unavoidable conclusion is that America is a society broken into distinct economic classes.
Look at income. According to the U.S. Census Bureau, the share of national income going to the top fifth of wage earners rose from 44% in 1973 to 50% in 2000. The share going to the top 1% rose to 15% in 1998. This is the highest it has been since World War Two. [1] [...]
Income is important, but wealth even more so. After all, if your living expenses match your income, you won't be saving and investing very much, and you won't generate wealth. It is wealth, not income, that matters when it comes to wielding power and influence.
Looking at patterns of wealth ownership, America's classes are shockingly easy to see. Essentially, we have four classes in our society. I call them the:
Owners,
Managers,
Worker Bees, and
Expendables.
You can think of America as a room. In this room are 100 people who collectively own $100. If this were a communist utopia, each person would have one dollar, and they would all be holding hands, singing Kumbaya.
But in our little room, one person owns 33 of those dollars. Some analysts put this figure at $38, and they may be right, but let's just say $33. Either way, it's quite a lot.
The next 19 wealthiest people get to share 51 more of those precious dollars. That's $2.68 each. It doesn't seem like much compared to our fellow at the top, but it's quite good compared with the remaining 80 people.
That is because there's now only $16 left. In fact, 18 of these people get nothing at all. The other 62 people get to keep some small change, averaging about twenty-five cents each.
Aside from the issue of whether such a breakdown is fair – you can leave that to your private ethical ruminations – remember that this room has many interesting things that make it go. For instance, it has a legal system, an economy, a political system, and so on.
We may ask, who is in the best position to manipulate these things for his own benefit? The question answers itself: that person with the $33, whom we may with full justice label as the practical owner" of the society.
The owner likes his position, but can't run things entirely by himself, so he enlists allies. These are in the top quintile. They are the managers. They supervise the great many people who have a few pennies to their name – the worker bees.
At the bottom are those 18 with nothing – absolutely no net worth at all. These are the expendables. As far as the guy at the top are concerned, they could drop dead and he wouldn't care, except that their presence helps to keep the worker bees nervously occupied and distracted from that most fundamental of all social and political questions: Who Owns What.
Actually, if you look at the numbers more precisely, you can break down the social groups more accurately. The expendables remain at the bottom, of course. Then, up to around the 60th percentile of the population, you have essentially the lower half of the worker bee population. Then, from the 60th to approximately the 90th percentile, you still have worker bees, but they're better off. Many would call this the American middle class. So in fact, the American management class comprises not the top 20 percent, but more like the top 10 percent of the population. This also conforms more closely with the observed reality of most workplaces.
Things become interesting starting at around the 90th percentile. A dramatic expansion of wealth begins at this point, and you can discern roughly two stratifications within the 90th to 99th percentiles. Of course the Fat Guy at the top percent still sits happily above the rest. (And to go even further, if you were to break down that top 1% of wealth owners you would find the same continued levels of stratification continuing within it). [2]
With economic stratification comes cultural stratification, which takes us back to the media, which is an important part of our little American room. Leading executives know this far better than I do, but it's pretty obvious that certain types of news and entertainment are designed for people in different economic classes. Indeed, since media organizations make their money through advertising revenues, the right demographic analysis can affect billions of dollars, and you can be sure that media executives have among the most sophisticated demographic data in the world.
While it isn't true that all people of a certain class will slavishly follow their cultural expectations, it's generally true that, say, someone of the upper management class will be more likely to sit down to watch Tom Brokaw and read the Wall Street Journal than the watch his local FOX affiliate and read the New York Post.
That's because NBC News and the Journal are designed for the management class, or at least management class trainees and wannabees. If you doubt this, then look at the commercials and ads, most of which are geared toward conspicuous consumption of the affluent kind.
And while I don't have demographic information pertaining to the Wall Street Journal newspaper, I do have information pertaining to the Journal's website, WSJ.com, as well as for some other pillars of the cyber-establishment, NYTimes.com and CNN.com. At WSJ.com, the average household income for its readers is $215,600, placing it easily within the top 5 percent of income earners in the U.S. The NYTimes.com readers fared not quite as well, with a mean income of only $86,150 (still placing most of its readers in the top quintile). The same applies to CNN.com, whose readers have an average household income exceeding $80,000. [3]
It's not all that complicated. There are certain very obvious outlets of the media that cater to the management class and above, which makes perfect sense since that's where the money is.
Regarding the belief in UFO disclosure through the media, my point is this: when you look at the obvious management and above" media outlets, you find nothing of a serious nature relating to UFOs. This is because management classes historically have relatively narrow ranges of acceptable beliefs. The first requisite of a successful ruling elite is that it share important foundational assumptions about its society and interests.
If you are born into the American Management Class, for instance, certain assumptions become second-nature, like believing in the corporate American style of capitalism as the best solution to humanity's problems, or in the inherent goodness of American intentions around the world. Members of this class must share its belief structure, else they become marginalized from real power.
As far as UFOs are concerned, all you have to do is study the management-oriented media to understand that believing in the existence of unexplained, highly advanced technology traversing the skies and oceans of this world is simply not acceptable. Not if you are a member of the management class.
To say the least, this is an idea that could be unsettling to the stability of those who rule. How to admit that UFOs are real after almost 60 years of incessant denial, without compromising the very political system upon which you've relied to keep things moving smoothly and profitably? Especially if (speaking hypothetically, here) certain of your members reap incredible profits from ground-floor investments in technologies that were adapted from sources that aren't supposed to exist?
On the other hand, from the perspective of power, it doesn't really matter what the bottom 80 or even 90 percent think. If they want to believe in aliens, or bigfoot, or conspiracy notions pertaining to the Kennedy assassination (another verboten topic for our management class), then by all means they can. Better yet, turn all that stuff into cheesy entertainment, keeping the rabble happily distracted while at the same time you disable these topics from entering the realm of serious" discussion.
Of course, some of the media coverage discussing UFOs is rational and intelligent. After all, there are many rational and intelligent people in the bottom 90 percent. And no doubt there are management-types who enjoy slumming it, and who will catch the occasional UFO documentary. Perhaps such people enjoy a naughty and illicit feeling that comes with such a secret pleasure.
But the sampling of pro-UFO information that makes it to the Worker Bee culture doesn't mean very much as long as the management-oriented media refuses to take the subject seriously.
When we hear Tom Brokaw talking seriously about UFOs as real," then we'll all know something is afoot. Until then, don't hold your breath waiting for disclosure.
— Notes:
[1] see The Economist Fisks Paul Krugman" at http://ambit.typepad.com/ambit/2003/09/the_economist_f.html]
[2] See Inequality Matters," at http://inequality.org/facts.html. Source from data is Edward N. Wolff, Changes in Household Wealth in the 1980s and 1990s in the U.S.," Jerome Levy Economics Institute, May, 2004.
[3] See Good News for Marketers, Thursday, June 10, 2004, By Cheryl Pruett, iMedia Connection, http://www.imediaconnection.com/content/3618.asp]
Richard Dolan is Senior Editor for Phenomena Magazine, and author of UFOs and the National Security State. Visit his webpage at http://keyholepublishing.com.
With economic stratification comes cultural stratification, which takes us back to the media, which is an important part of our little American room. Leading executives know this far better than I do, but it's pretty obvious that certain types of news and entertainment are designed for people in different economic classes. Indeed, since media organizations make their money through advertising revenues, the right demographic analysis can affect billions of dollars, and you can be sure that media executives have among the most sophisticated demographic data in the world.
Now, did you notice that the average American Citizen is obviously held in extreme contempt by the Powers That Be. This leads us to one of the tools of the Powers That Be...
Fri Sep 17
Translated from "El Sureño"
At the start of WWII millions of men showed up at registration offices to take low-level academic tests before being inducted. The years of maximum mobilization were 1942 to1944; the fighting force had been mostly schooled in the 1930s, both those inducted and those turned away. Of the 18 million men were tested, 17,280,000 of them were judged to have the minimum competence in reading required to be a soldier, a 96 percent literacy rate. Although this was a 2 percent fall-off from the 98 percent rate among voluntary military applicants ten years earlier, the dip was so small it didn't worry anybody.
WWII was over in 1945. Six years later another war began in Korea. Several million men were tested for military service but this time 600,000 were rejected. Literacy in the draft pool had dropped to 81 percent, even though all that was needed to classify a soldier as literate was fourth- grade reading proficiency. In the few short years from the beginning of WWII to Korea, a terrifying problem of adult illiteracy had appeared. The Korean War group received most of its schooling in the 1940s, and it had more years in school with more professionally trained personnel and more scientifically selected textbooks than the WWII men, yet it could not read, write, count, speak, or think as well as the earlier, less-schooled contingent.
A third American war began in the mid-1960s. By its end in 1973 the number of men found noninductible by reason of inability to read safety instructions, interpret road signs, decipher orders, and so on—in other words, the number found illiterate—had reached 27 percent of the total pool. Vietnam-era young men had been schooled in the 1950s and the 1960s—much better schooled than either of the two earlier groups—but the 4 percent illiteracy of 1941 which had transmuted into the 19 percent illiteracy of 1952 had now had grown into the 27 percent illiteracy of 1970. Not only had the fraction of competent readers dropped to 73 percent but a substantial chunk of even those were only barely adequate; they could not keep abreast of developments by reading a newspaper, they could not read for pleasure, they could not sustain a thought or an argument, they could not write well enough to manage their own affairs without assistance.
Consider how much more compelling this steady progression of intellectual blindness is when we track it through army admissions tests rather than college admissions scores and standardized reading tests, which inflate apparent proficiency by frequently changing the way the tests are scored. [...]
In their famous bestseller, The Bell Curve, prominent social analysts Charles Murray and Richard Herrnstein say that what we're seeing are the results of selective breeding in society. Smart people naturally get together with smart people, dumb people with dumb people. As they have children generation after generation, the differences between the groups gets larger and larger. That sounds plausible and the authors produce impressive mathematics to prove their case, but their documentation shows they are entirely ignorant of the military data available to challenge their contention. The terrifying drop in literacy between World War II and Korea happened in a decade, and even the brashest survival-of-the-fittest theorist wouldn't argue evolution unfolds that way. The Bell Curve writers say black illiteracy (and violence) is genetically programmed, but like many academics they ignore contradictory evidence. [...]
If not heredity, what then? Well, one change is indisputable, well-documented and easy to track. During WWII, American public schools massively converted to non-phonetic ways of teaching reading. On the matter of violence alone this would seem to have impact: according to the Justice Department, 80 percent of the incarcerated violent criminal population is illiterate or nearly so (and 67 percent of all criminals locked up). There seems to be a direct connection between the humiliation poor readers experience and the life of angry criminals.
As reading ability plummeted in America after WWII, crime soared, so did out-of- wedlock births, which doubled in the 1950s and doubled again in the '60s, when bizarre violence for the first time became commonplace in daily life.
When literacy was first abandoned as a primary goal by schools, white people were in a better position than black people because they inherited a three- hundred-year-old American tradition of learning to read at home by matching spoken sound with letters, thus home assistance was able to correct the deficiencies of dumbed-down schools for whites. But black people had been forbidden to learn to read under slavery, and as late as 1930 only averaged three to four years of schooling, so they were helpless when teachers suddenly stopped teaching children to read, since they had no fall-back position. Not helpless because of genetic inferiority but because they had to trust school authorities to a much greater extent than white people.
Back in 1952 the Army quietly began hiring hundreds of psychologists to find out how 600,000 high school graduates had successfully faked illiteracy. Regna Wood sums up the episode this way:
After the psychologists told the officers that the graduates weren't faking, Defense Department administrators knew that something terrible had happened in grade school reading instruction. And they knew it had started in the thirties. Why they remained silent, no one knows. The switch back to reading instruction that worked for everyone should have been made then. But it wasn't.
In 1882, fifth graders read these authors in their Appleton School Reader: William Shakespeare, Henry Thoreau, George Washington, Sir Walter Scott, Mark Twain, Benjamin Franklin, Oliver Wendell Holmes, John Bunyan, Daniel Webster, Samuel Johnson, Lewis Carroll, Thomas Jefferson, Ralph Waldo Emerson, and others like them.
In 1995, a student teacher of fifth graders in Minneapolis wrote to the local newspaper, "I was told children are not to be expected to spell the following words correctly: back, big, call, came, can, day, did, dog, down, get, good, have, he, home, if, in, is, it, like, little, man, morning, mother, my, night, off, out, over, people, play, ran, said, saw, she, some, soon, their, them, there, time, two, too, up, us, very, water, we, went, where, when, will, would, etc.
Is this nuts?"
With economic stratification comes cultural stratification, which takes us back to the media, which is an important part of our little American room. Leading executives know this far better than I do, but it's pretty obvious that certain types of news and entertainment are designed for people in different economic classes.
So now that most of America has become a Sheep Class, they are softened up to be fleeced. The next article tells us just how bad it has gotten...
By Tom Fenton
ANTIBES, France, July 19, 2004
In a new study of media coverage of the Israeli-Palestinian conflict, a group of American college students was asked, "Who is occupying the occupied territories, and what nationality are the settlers?" Fairly simple questions, but only 29 percent knew the correct answers. The Israelis are both the occupiers and the settlers.
Some thought the Palestinians occupy the occupied territories, but the Israelis are the settlers. Others thought the Israelis occupy the occupied territories, but the Palestinians are the settlers. A smaller number thought the Palestinians were both the settlers and the occupiers. The rest simply could not answer.
The study points out that the Americans questioned were journalism and media students and some had even done projects on the Israeli-Palestinian issue. So their answers clearly overstated the public's level of knowledge about the Middle East.
As a journalist who has spent almost four decades reporting on world affairs and especially the Middle East, I was not surprised. I learned long ago that you cannot underestimate the level of understanding of the general public.
The study(*) by the Glasgow University Media Group examines coverage of the Middle East conflict and its impact on public opinion. It includes audience samples of over 800 people, most of them British, and large samples of television news reports from September 2000 to April 2002. It claims to be the largest study ever undertaken in this area.
The focus is not on the public confusion and ignorance about the Middle East, but on where the fault lies. The researchers believe the media, and primarily television news, are at fault.
They point to the way Israeli and Palestinian combatants are labelled in television reports. Palestinians are "activists," "militants," "extremists," "assailants," "gunmen," "bombers," "terrorists," "killers," "assassins," "fundamentalist groups," "attackers," "self-styled Palestinian martyrs" and "fanatics."
Israelis are "soldiers" or "troops," and even when an Israeli group tried to bomb a Palestinian school, they were not "terrorists" but "vigilantes."
The report also found that there is significantly more coverage of Israelis casualties than Palestinian, even though Palestinians consistently have two or three times as many casualties.
Also, in the spiral of Palestinian-Israeli violence, Palestinians are frequently described as "starting" the trouble, while the Israelis "retaliate."
The researchers say television has largely denied its audience an explanation of the background and origins of the conflict. "It is clear," they say, "that the fact of military occupation and its consequences are crucial to an understanding of the rationale of Palestinian action."
Many in the audience sample did not understand that there is a military occupation and that it is widely seen as illegal.
A BBC journalist even told the researchers his boss had instructed him not to do "explainers." So his reports were "all bang bang stuff." And the BBC is widely thought to be better on foreign news coverage than American TV.
The authors conclude that the lack of understanding of the Israeli-Palestinian conflict leads to a lack of interest. One British viewer complained, "Every time it comes on, it never actually explains it so I don't see the point in watching it. I just turn it off and go and make a cup of tea or something."
In both Britain and America, television news is still the main source of information on world affairs for most of the public. So it is not surprising that most of the public hasn't got a clue about what is behind the depressing news from the Middle East. It's mostly "bang bang" and very little context.
It's heartwarming, really.
President Bush has his own Mini-Me now, someone to echo his every word and mimic his every action.
For so long, Mr. Bush has put up with caricatures of a wee W. sitting in the vice president's lap, Charlie McCarthy style, as big Dick Cheney calls the shots. But now the president has his own puppet to play with.
All last week in New York and Washington, Prime Minister Ayad Allawi of Iraq parroted Mr. Bush's absurd claims that the fighting in Iraq was an essential part of the U.S. battle against terrorists that started on 9/11, that the neocons' utopian dream of turning Iraq into a modern democracy was going swimmingly, and that the worse things got over there, the better they really were.
It's the media's fault, the two men warble in a duet so perfectly harmonized you wonder if Karen Hughes wrote Mr. Allawi's speech, for not showing the millions of people in Iraq who are not being beheaded, kidnapped, suicide-bombed or caught in the cross-fire every day; and it's John Kerry's fault for abetting the Iraqi insurgents by expressing his doubts about our plan there, as he once did about Vietnam.
"These doubters risk underestimating our country and they risk fueling the hopes of the terrorists," Mr. Allawi told Congress in a rousing anti-Kerry stump speech for Bush/Cheney, a follow-up punch to Mr. Cheney's claim that a vote for John Kerry is a vote for another terrorist attack on America.
First the Swift boat guys; now the swift dhow prime minister.
Just as Mr. Cheney, Rummy and the neocons turned W. into a host body for their old schemes to knock off Saddam, transform the military and set up a pre-emption doctrine to strike at allies and foes that threatened American hyperpower supremacy, so now W. has turned Mr. Allawi into a host body for the Panglossian palaver that he believes will get him re-elected. Every time the administration takes a step it says will reduce the violence, the violence increases.
Mr. Bush doesn't seem to care that by using Mr. Allawi as a puppet in his campaign, he decreases the prime minister's chances of debunking the belief in Iraq that he is a Bush puppet - which is the only way he can gain any credibility to stabilize his devastated country and be elected himself.
Actually, being the president's marionette is a step up from Mr. Allawi's old jobs as henchman for Saddam Hussein and stoolie for the C.I.A.
It's hilarious that the Republicans have trotted out Mr. Allawi as an objective analyst of the state of conditions in Iraq when he's the administration's handpicked guy and has as much riding on putting the chaos in a sunny light as they do. Though Mr. Allawi presents himself as representing all Iraqis, his actions have been devised to put more of the country in the grip of this latest strongman - giving himself the power to declare martial law, bringing back the death penalty and kicking out Al Jazeera.
Bush officials, who proclaim themselves so altruistic about bringing liberty to Iraq, really see Iraq in a creepy narcissistic way: It's all about Mr. Bush's re-election.
As The Chicago Tribune reported, Deputy Secretary of State Richard Armitage alleged that Iraqi insurgents have stepped up their bloody attacks because they want to "influence the election against President Bush."
At a recent G.O.P. fund-raiser, House Speaker Dennis Hastert claimed that terrorists would be happier with a Kerry presidency. "I don't have data or intelligence to tell me one thing or another," he said, but "I would think they would be more apt to go" for "somebody who would file a lawsuit with the World Court or something rather than respond with troops."
Faced with their dystopia, the utopians are scaling back their grand visions for Iraq's glorious future.
Rummy suggested last week that a fractional democracy might be good enough. "Let's say you tried to have an election, and you could have it in three-quarters or four-fifths of the country, but some places you couldn't because the violence was too great," he said at a hearing on Capitol Hill, adding: "Nothing's perfect in life."
At a Pentagon briefing on Friday, Rummy also blew off Colin Powell's so-called Pottery Barn rule that if we broke Iraq, we own it. "Any implication that that place has to be peaceful and perfect before we can reduce coalition and U.S. forces, I think, would obviously be unwise, because it's never been peaceful and perfect," he said. "It's a tough part of the world."
As he said after the early looting in Iraq: "Stuff happens."
Fri Sep 17
By KEN KUSMER, Associated Press Writer
An Iraqi man screams as he carries his wounded son, following a U.S. army bombardment in the town of Falluja, early morning on September 25, 2004

U.S. aircraft launched new air strikes in the rebel-held city of Falluja on Saturday aimed at killing supporters of a Jordanian militant who has led a campaign of suicide bombings and kidnappings in Iraq. In one attack, the U.S. military said it targeted supporters of Abu Musab al-Zarqawi and that no innocent civilians were in the area. In a second operation, U.S. forces responded with a "precision air strike" against a house after American troops came under small arms and rocket-propelled grenade fire.

But doctors at Falluja's main hospital said at least seven civilians were killed and 13 wounded, including women and children. Reuters television pictures showed a crowd of Iraqis digging through the ruins of a destroyed building and pulling out survivors, including two women and two children.

"Intelligence sources reported that Zarqawi terrorists were using the site to plan additional attacks against Iraqi citizens and multinational forces," U.S. forces said in a statement.
Monday 27 September 2004
Al-Jazeera
-- US warplanes, tanks and artillery units have renewed their assault on the Iraqi city of Falluja, killing and wounding many women and children. At least 15 people were killed and 25 wounded in what US military authorities are calling a precision strike targeting "terrorists meeting in the Jolan district of Falluja".
Sun Sep 26 2004
Yahoo News
--A virulent form of hepatitis that is especially lethal for pregnant women has broken out in two of Iraq's most troubled districts, Iraqi Health Ministry officials said in interviews this week. They warned that a collapse of water and sewage systems during the continuing violence in the country is at the root of the outbreak. [Well, actually Bush is at 'the root,' for carrying out the illegal, imperialist conquest of Iraq.]
----The top U.S. military commander for Iraq said Sunday he expected flawed elections and much violence ahead of the voting scheduled for January. General John Abazaid, commander of U.S. troops in the Middle East, said the elections will be carried out. But he warned that voting may not be possible in parts of Iraq where the violence is too intense. Abazaid compared the situation in Iraq to the disputed U.S. presidential election in 2000 [coup d'etat] that put George W. Bush in the White House following a protracted fight that ended up in the Supreme Court. "I don't think Iraq will have a perfect election. And if I recall, looking back at our own election four years ago, it wasn't perfect either," he said.
Nine people were killed and 26 wounded in an attack on Saturday on a convoy of petrol tankers in the flashpoint town of Latifiya south of Baghdad, medical sources said on Sunday.
The head of the general hospital in the city of Hilla, 100km south of the capital said he had received three dead and 23 wounded.
Doctor Razzak Jabbar from another hospital in Iskandariya, 50km south of the capital, said six dead bodies and three wounded were brought in following the attack.
Iskandariya police lieutenant Mohammed Masudi said gunmen opened fire on a convoy of petrol tankers, setting all five trucks ablaze and damaging three Iraqi national guard vehicles escorting the convoy.
Security officials said the attack prompted an intense firefight between the insurgents and the Iraqi forces.
They said both sides had sustained casualties, as did the truck drivers, whose nationalities were not immediately known.
Latifiya lies on the main southbound road 40km from the capital.
The lawless Sunni town has been the scene of countless drive-by shooting attacks and kidnappings, and its back roads leading to rebel strongholds in the western Al-Anbar province have earned it the nickname "Fallujah's second head".
President Bashir al-Assad of Syria is in secret negotiations with Iran to secure a safe haven for a group of Iraqi nuclear scientists that was sent to Damascus before last year's war to overthrow Saddam Hussein.
Western intelligence officials believe that Mr Assad is desperate to get the Iraqi scientists out of his country before their presence prompts the US to move against Syria as part of the "war on terrorism".
The issue of moving the Iraqi scientists to Iran was raised when Mr Assad made a surprise visit to Tehran in July. Intelligence officials believe that the Iranians have still to respond to the Syrian leader's request.
Intelligence officials said about 12 middle-ranking Iraqi nuclear technicians and their families were transported to Syria before the collapse of Saddam's regime. The transfer was arranged under a combined operation by Saddam's now defunct Special Security Organisation and Syrian Military Security, which is headed by Arif Shawqat, the Syrian President's brother-in-law.
The Iraqis, who brought with them CDs crammed with research data on Saddam's nuclear program, were reportedly given new identities, including Syrian citizenship papers and falsified birth, education and health certificates. Since then they have been hidden away at a secret Syrian military installation where they have been conducting research on behalf of their hosts.
Growing political concern in Washington about Syria's undeclared weapons of mass destruction programs, however, has prompted Mr Assad to reconsider harbouring the Iraqis.
American intelligence officials are concerned that Syria is secretly working on a number of weapons of mass destruction.
They say they have also uncovered evidence that Damascus has acquired a number of gas centrifuges - probably from North Korea - that can be used to enrich uranium for a nuclear bomb.
Relations between Washington and Damascus have been strained since the invasion of Iraq, with American commanders accusing the Syrians of allowing foreign fighters to cross the border into Iraq, where they carry out terrorist attacks against coalition forces.
"The Syrians are playing a very dangerous game," a Western intelligence official told The Sunday Telegraph of London.
"The Americans already have them in their sights because they are doing next to nothing to stop foreign fighters entering Iraq. If Washington finds concrete evidence that Syria is engaged in an illegal WMD program then it will quickly find itself targeted as part of the war on terror."
Under the terms of the deal Mr Assad is said to have offered the Iranians, the Iraqi scientists and their families would be transferred to Tehran together with a small amount of essential materials. The Iraqi team would then help Iranian scientists to develop a nuclear weapon.
Apart from paying the relocation expenses, Mr Assad also wants the Iranians to agree to share the results of their atomic weapons research with Damascus.
The Syrian offer comes while Iran is under close scrutiny from the International Atomic Energy Agency, which is investigating claims that Tehran is maintaining a secret program to develop a nuclear bomb.
The Iranians, who possess one of the world's largest oil reserves, insist that their nuclear program is aimed solely at developing nuclear energy.
Last week relations between Tehran and the agency deteriorated further after Iran reneged on a commitment to suspend its nuclear research program.
HALIFAX - At least 16 flights were delayed and about 900 people were evacuated from the Halifax airport Sunday morning because of a security breach.
Normal operations resumed Sunday afternoon.
"A passenger left the pre-board screening area before the procedure was complete. When this occurs, the area must be searched and all passengers must be rescreened through security," the airport said on its website.
The second-floor lounge was declared safe after security officers and police dogs searched the area.
A passenger's laptop computer raised security concerns, airport spokesperson Karen Sinclair said.
RCMP questioned the man, who co-operated fully, Const. Joe Taplin said.
The passenger, who gathered up his possessions before security personnel had finished their check, was not aware he had caused a security breach, Taplin said.
Some flights were delayed up to four hours.
It was the third security breach at Halifax International Airport in about three months.
Knoxville First Amendment Radio KFAR 90.9FM. has been raided and equipment confiscated only 30 minutes after the premier of a scheduled weekly 'The Axis of Good' broadcast that discusses the Venezuelan democratization process and its relevance at the Latin American and International levels.
Bolivarian Circles International member Jesus Rivas had introduced his program saying that "many progressive and liberal minded people ask about the (Venezuelan) process ... reliable information on topics or interest regarding the process is difficult to obtain in the United States of America ... especially in English ... so the radio show in English aimed to discuss all types of alternates with Venezuelan music."
Jesus Rivas' show, which admittedly has a modest audience, is exactly the kind of grassroots communication that the current US Bush 2 administration does not want between the citizens of the US and Venezuela. But, in a curious pretext, US FCC authorities acted precipitously on a spurious claim that KFAR 90.9FM was interfering with other frequencies and alleged that the radio station was broadcasting a higher wattage than permitted.
Radio KFAR has denied the accusation and instead draws attention to the fact that the raiding order was signed by an FBI operative known to broadcast personnel and it is possible that the FBI was monitoring KFAR's broadcast when they decided to take prevent transmission.
"If the Bush administration wants to 'go Iraq' on Venezuela and fabricate a war with some made up excuse to invade it to loot the country from their wealth, they'll need to make sure they can construe Chavez as an evil dictator with no popular support ... they do have a lot of media paid PR working on that."
Radio KFAR executives are trying to obtain the return of their transmission gear back but so there is no information available from the authorities as to when or if this will happen.
LONDON - British police say they arrested four men in London after a tip-off that they were trying to buy radioactive materials for a "dirty bomb."
Police said they acted on information supplied by the tabloid newspaper News of the World.
The paper claims one of its reporters infiltrated a gang trying to buy a substance called "red mercury" for a Saudi Arabian with possible links to al-Qaeda.
The newspaper said the Saudi was prepared to pay $750,000 a kilogram for the radioactive substance.
Britain has long seen itself as a target of al-Qaeda-inspired militants, because of its support for the United States in Iraq.
The suspects were detained under Britain's Terrorism Act on suspicion of commissioning, preparing or instigating acts of terrorism.
Under the act, police can question suspects for up to 14 days before they must be charged or released.
When it comes to weather news, it's been all-hurricane-all-the-time -- and under the pressure of storm after storm, news language has escalated. "Bizarre" and "strange" have been two recent words of choice in describing Florida's weather disasters. Yesterday, I heard a CBS radio announcer complain that "Mother Nature's piling on"; while the "chief meteorologist" for a local Florida TV station recently wrote, "But I think I echo the sentiment of many when I say, 'Come on, Mother Nature, you are out of control!'"

When "Ivan the Terrible" threatened New Orleans, correspondents there had a field day discussing whether the city might literally disappear beneath the waves -- this was referred to as the "Atlantis scenario." Then there were those dramatic shots of gridlocked highways filled with fleeing refugees -- whether from New Orleans or the Florida Keys; there were the pans of massive post-storm destruction; the close-ups of weeping survivors; the dramatic tales of rescue; the interviews with people who had "lost everything"; the discussions of President Bush's trips to "comfort" the survivors; and above all, the endless shots of correspondents in rain slickers in front of dripping camera lenses trying to keep their balance in the pelting rain and swirling wind, shots which have become the sine qua non of hurricane coverage in recent years.

And yet something was missing. For the first time in history, four hurricanes -- Charley, Frances, Ivan (the Terrible), and now Jeanne -- have smacked into Florida's long coastline one after another in a single hurricane season (not yet over), and here's the strangest thing of all: Forget that in March Brazil experienced the South Atlantic's first hurricane ever -- Brazilian meteorologists didn't even know what to name it; or that the Atlantic coast of Canada got whacked by Hurricane Juan, "the storm of the century," late last year (and the Canadian government suspects a link to global warming); or that the United States has already experienced a record number of tornados in 2004; or that Japan has had the worst season of typhoons in memory; or that Xtreme weather events have increased in recent years across the planet, including massive flooding in Europe, Bangladesh, and China, and a deathly summer heat wave that struck Europe in 2003. Forget the rising sea levels and the increased melt-off toward the poles. Forget that the head of at least one (hated) country in the path of Hurricane Ivan -- Fidel Castro -- was ready to warn his people about global warning and hurricanes, or that the Bush administration's closest ally, Tony Blair of Britain, made a major speech, widely ignored in the American press, labeling global warming a danger beyond compare. ("What is now plain is that the emission of greenhouse gases...is causing global warming at a rate that began as significant, has become alarming and is simply unsustainable in the long-term. And by long-term I do not mean centuries ahead. I mean within the lifetime of my children certainly; and possibly within my own. And by unsustainable, I do not mean a phenomenon causing problems of adjustment. I mean a challenge so far-reaching in its impact and irreversible in its destructive power, that it alters radically human existence.") Forget all that, and just focus for a moment on the fact that it took almost to the moment Jeanne hit Florida for our media to produce a spate of pieces that even speculated in passing about possible links between the hurricanes in Florida and global warming -- and almost all of those articles denied that there were any connections at all. [...]
Fri Sep 17
Translated from "El Sureño"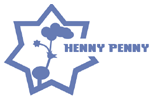 The elements were recovered by members of the Special Services Division of the Police, who took photographs of the Valle de Andora region. Experts from CADIC shall try to ascertain their origin.
USHUAIA -- Objects of unknown origin were found in the forested area located behind the Le Martial Glacier, where the luminous objects reported late Tuesday and Wednesday allegedly fell.
The objects were recovered by personnel of the Special Services Division of the provincial police, who scoured the area. The objects and some photos taken in the area shall be submitted for analysis by experts of the Centro Austral de Investigaciones Cientificas (CADIC).
No details on the items found were put forth, but it was learned that they did not correspond to the characteristics of the area.
The survey in Valle Andorra and the Le Martial Grlacier - indicated as the sites of the fireball impacts - will continue today, weather permitting. Strong winds are forecasted for today, according to the weather report issued by official agencies.
The new projected expedition may include scientists from CADIC interested in discovering "in situ" the conditions under which the strange elements were found, and which drew the attention of police researchers. It is worth noting that Dr. Acevedo, a member of this research center, was one of the witnesses to the fall of strange luminous bodies over the skies of Ushuaia.
Acevedo suspects that the objects could be the remains of a meteorite or otherwise of a satellite tha burned out upon reentry into Earth's atmosphere.
Readers will remember that on Tuesday night, almost at the same time -- between 20:30 and 21:00, over a hundred residents of Ushuaia alerted the Civil Defense and the Police about "fireballs" falling behind the Martial Glacier.
The phenomenon was also seen on Wednesday by residents of the city of Rio Grande. There were even rumors yesterday that new luminous objects had fallen from the sky around 9:00 o'clock at night.
---
Remember, we need your help to collect information on what is going on in your part of the world!
We also need help to keep the Signs of the Times online.
---

Check out the Signs of the Times Archives

Send your comments and article suggestions to us

---
Fair Use Policy
Contact Webmaster at signs-of-the-times.org
Cassiopaean materials Copyright ©1994-2014 Arkadiusz Jadczyk and Laura Knight-Jadczyk. All rights reserved. "Cassiopaea, Cassiopaean, Cassiopaeans," is a registered trademark of Arkadiusz Jadczyk and Laura Knight-Jadczyk.
Letters addressed to Cassiopaea, Quantum Future School, Ark or Laura, become the property of Arkadiusz Jadczyk and Laura Knight-Jadczyk
Republication and re-dissemination of our copyrighted material in any manner is expressly prohibited without prior written consent.
.