Printer Friendly Version
SOTT server was having technical problems.
We hope we will be able to fix most of the problems today (Monday)
New! Signs Supplement: The Suicide Bombing Cycle
New! Pentagon Strike Flash Presentation by a QFS member
Picture of the Day




Double Strike
©2004 Pierre-Paul Feyte
BAGHDAD -- An Islamic website posted a statement on Saturday claiming that British Kenneth Bigley held hostage in Iraq has been killed by his kidnappers.
"Tawhid and Jihad announces it has executed the British hostage and also kidnapped seven British soldiers," said the statement.
The British authority in Iraq had no word on the announcement.No video footage followed the brief posting as in previous cases, but it said it would provide one soon.
Bigley, a 62-year-old engineer, was abducted by gunmen last Thursday in Baghdad's Mansour district, together with two Americans, Eugene Armstrong and Jack Hensley.
On Monday, a website thought to be linked to Tawhid and Jihad,which is led by al Qaida ally Abu Musab al Zarqawi, featured avideo showing Armstrong being beheaded. The website claimed Tuesday that militants had also decapitated Hensley.
A statement attributed to Tawhid and Jihad said it would executed the hostages unless women prisoners held in Iraq's AbuGhuraib prison and Um Qasser detention center were released, a request that has been rejected by the United States.
Bigley appeared in a videotape Wednesday asking British Prime Minister Tony Blair to help rescue him. His family also made appeals to the kidnappers to spare his life.
Meanwhile, a group of prominent British Muslims arrived in Kuwait on
Saturday en route to Baghdad to help secure the release of Bigley.
ISLAMABAD, Pakistan — President Bush has been searching vainly for Osama bin Laden for three years now, so I've decided to help him out. I'm traveling through Pakistan and Afghanistan to see whether I can find Osama, bring him back in my luggage and claim that $25 million reward.
So for the last few days, I've been peering into mosques and down village wells, even under mullahs' couches. No luck so far, but I did find something almost as interesting.

I'm talking about the arrangement under which the U.S. cuts Pakistan some slack on nuclear proliferation, in exchange for President Pervez Musharraf's joining aggressively in the hunt for Osama - in the hope of catching him by Nov. 2.
If a nuclear weapon destroys the U.S. Capitol in coming years, it will probably be based in part on Pakistani technology. The biggest challenge to civilization in recent years came not from Osama or Saddam Hussein but from Abdul Qadeer Khan, the father of Pakistan's atomic bomb. Dr. Khan definitely sold nuclear technology to Iran, North Korea and Libya, and, officials believe, to several more nations as well.
But, amazingly, eight months after Dr. Khan publicly confessed, we still don't know who the rest of his customers were. Mr. Musharraf acknowledged as much in an interview.
"I can't say surely that we have unearthed everything that he's done, but I think we have unearthed most of what he's done," Mr. Musharraf said. Translated, that means: I'm afraid you're eventually going to find out about other transactions that we're still trying to hide.
American intelligence experts haven't been able to interrogate Dr. Khan, and Mr. Musharraf claims that the U.S. has not even asked to do so. "Let me put the record straight: nobody asked us to be allowed to question him," Mr. Musharraf said.
President Bush apparently did not ask for that direct access at his meeting on Wednesday with Mr. Musharraf, and it's clear that the administration is not pressing the issue. Why? Because Mr. Bush in this election season has another priority: getting Mr. Musharraf to help catch Osama.
Unless he's pressed hard, Mr. Musharraf won't make Dr. Khan available. Dr. Khan is a Pakistani hero, and there'd be great outrage if so-called Yankee anti-Muslim crusaders were allowed to interrogate him. "There would be a very strong reaction," warned Ghafoor Ahmad, a senator and Islamic politician.
An interview with Senator Ahmad is a reminder that the alternatives to Mr. Musharraf could be worse: Mr. Ahmad indignantly told me that Osama had nothing to do with 9/11. He suggested that it might have been a joint operation of the U.S. government and Mossad.
So which other countries would Dr. Khan implicate if we could interrogate him?
Mr. Musharraf confirmed that the Saudi defense minister had visited Dr. Khan's laboratories a few years ago, but he insisted that Saudi Arabia was not a nuclear customer. I'm not so sure.
The Saudis, alarmed by Iran's bomb program and jealous of Israel's, may well want their own nukes. But if the Saudis build a bomb, so will Egypt, and all hell will break loose in the Middle East.
Mr. Musharraf also denied that Syria was one of Dr. Khan's clients. A Syria with nukes would also not be a prescription for stability in the Middle East. In addition, Dr. Khan had ties with African countries, and those ties are not yet fully understood.
The charitable explanation for Mr. Bush's failure to get to the bottom of the Khan affair is that putting too much pressure on Mr. Musharraf would risk his destruction in the crucible of Pakistani nationalism. And the U.S. government certainly has a genuine interest in catching Osama as soon as it can.
Yet it's impossible to overstate the risks if countries like Saudi Arabia or Syria develop nuclear weapons because of Dr. Khan's help. Mr. Bush portrays himself as Mr. Security, defending America from terrorism, but the paramount security threat we face is a nuclear 9/11, which could kill half a million Americans in one explosion. Whatever its electoral concerns, the White House simply can't be so complacent about tracking down Dr. Khan's other nuclear clients. [...]
An intelligence service of an Arab state has recently passed Israel valuable information regarding Hamas leadership outside Palestine, the London-based Al-Hayat newspaper reported Friday.
According to the report, Israel's Mossad, received detailed information on two Hamas leaders, Khaled Masha'al and Mussa Abu Marzuk. The infromation reportedly included details of their places of residence, their pastimes and the type of food they eat. "Hamas file", which was passed to Israel provided data also on two other members in Hamas political wing - Muhammad Nazal and Imad al Ilmi, who is responsible for the contacts with the Movement leaders inside Palestine.
It added that the information was handed over at the request of Mossad chief Meir Dagan following the August suicide attacks in Beer Sheva in which 16 Israelis were killed and which were claimed by Hamas.
The information also included data on Hamas presence in Tehran, Damascus, Beirut, Khartoum, Sanaa and a number of Gulf states.
The sources told al Hayat that the Mossad asked this information within Israel's bid to assassinate the "active" leaders of Hamas in order to weaken its leadership outside the occupied territories.
DAMASCUS - Syria accused Israel of terrorism after a bomb -- which Israeli security sources said Israel planted -- killed a Hamas official in Damascus on Sunday. Hamas vowed to retaliate.
"This terrorist act represents a grave development that Israel shoulders responsibility for, as it emphasizes its intention to shake security and stability in the region," the Syrian state news agency quoted an official source as saying.
A bomb killed Izz el-Deen al-Sheikh Khalil, 42, when he started the engine and an explosive charge under the driver's seat ripped through his SUV in the Az-Zahera neighborhood of Syria's capital, witnesses said. Three passers-by were wounded.
Palestinian sources in Gaza said Khalil was believed to be in charge of the group's military wing outside the Palestinian territories. Hamas sources in Beirut said he was a mid-level official. The Palestinian militant group vowed revenge.
Israel's Channel Two, citing unidentified security sources, said Israel was behind the car bombing.
"In off-the-record conversations there is confirmation that Israel is responsible for this morning's assassination of a senior Hamas official in Damascus," the television station said.
Were Israel to have carried out the attack, it would be a rare foray into Syria -- only the second in around 30 years.
A neighbor who identified himself only as Nabil said: "He (Khalil) said good morning to us like he does every day and then walked to his car.
"He got into the car and then the phone rang," Nabil said. After answering the phone, Khalil tried to start the car, he said. "We heard the explosion. We rushed toward his car and found him in pieces in the back seat."
The blast shattered windows in high-rise buildings and damaged a nearby car.
A spokesman in Gaza for Hamas -- an Islamist group bent on Israel's destruction which has carried out dozens of suicide bombings in Israel -- said the killing was "a cowardly crime by the Zionist Mossad," a reference to Israel's spy agency.
REVENGE
In a statement released in Gaza, Hamas threatened to target Israelis abroad in retaliation.
"We have let hundreds of thousands of Zionists travel and move in capitals of the world in order not to be the party which transfers the struggle. But the Zionist enemy has done so and should bear the consequences of its actions," said the statement by Izz el-Deen al-Qassam Brigades, the military wing of Hamas.
But spokesmen in Damascus and Beirut said Hamas would launch attacks only inside Israel and the Palestinian territories in keeping with the group's policy.
A Syrian Interior Ministry source identified Khalil to the official news agency as a Palestinian citizen "who did not carry out any (organized) activity in Syrian territories."
Israel last launched an attack in Syria in October last year, sending warplanes to bomb a suspected Palestinian militant training base after a suicide bombing in Israel. It was the first Israeli attack in Syria in 30 years.
Israeli security officials had vowed to renew an assassination campaign against Hamas leaders in Palestinian areas and abroad in response to twin bus bombings on Aug. 31 that killed 16 people in the southern Israeli city of Beersheba. [...]
A Webdiary investigation has discovered that SBS management is routinely holding Israel/Palestine related documentaries, films and current affairs programs due to intense pressure from Zionist lobbyists and a handful of Liberal and Labor senators.
In October 2003, The Australia/Israel and Jewish Affairs Council (AIJAC) released a report detailing alleged bias at SBS TV in its coverage of the Israel/Palestine conflict:
"A review of SBS current affairs coverage reveals a decade-long pattern of favouring overwhelmingly anti-Israel documentaries or material severely critical of Israel, no matter how biased or unreliable."
The 67-page report provided examples where the organisation claimed the public broadcaster, in both its news and documentary programming, contains "...what can be reasonably termed a 'culture of bias'."
"Serious consideration should be given to the adoption of legislative reform to provide for a revised Charter and Codes of Practice that make explicit SBS's obligations with respect to the presentation of news, current affairs and documentaries."
Section 1.2 of its report examines SBS World News from January-December 2001:
February 6: Editorialising and factual inaccuracy: Mary Kostakidis [SBS news reader]: "Israelis have started voting in a prime ministerial election that is set to sound the death knell of the current peace process. Sharon's victory would see Israel take a sharp turn to the right, putting the nation on a collision course with the Palestinians." Garry McNab in his report stated, "Sharon's promise of peace on Israel's terms is alluring. No more land will be given away. Jewish settlements will be expanded, not disbanded." In fact, Sharon never publicly stated that settlements would be expanded, nor that he would refuse to relinquish more land, and during his term of office, no new settlements have been established and some illegal outposts have been removed. He has also agreed to the Roadmap peace plan, which calls for the freezing of all settlement activity once a ceasefire is in place and the dismantling of terror networks commences. Finally, he has repeatedly made it clear that he is prepared to trade additional land as part of peace agreements, speaking repeatedly of "painful concessions" and making it known through press interviews that this includes land transfers."
Sharon's "painful concessions" have many interpretations. The Sydney Morning Herald confirmed Israel's violation of international law on August 14:
"The Israeli Government moved ahead this week with plans to build thousands of new Jewish homes in the occupied West Bank, despite promises to the US and the international community to halt construction on seized Palestinian land."
The Financial Times editorialised on August 26 that Sharon's recent moves were irresponsible and US support for them "inflammatory".
And yet AIJAC's charges go on. Page after page of so-called analysis of documentaries and current affairs programs continue the obsessive AIJAC theme. Any program that features a strong Palestinian perspective or eyewitness critical of Israeli Defence Force (IDF) activity receives the same charge of anti-Israeli libel. When Dateline presenter Mark Davis was accused of being "aggressive" towards the US Ambassador to Australia, Tom Schieffer during an interview on 19 March 2003, one wonders what kind of news programming AIJAC have in mind.
Implicit in all its complaints is one simple fact: don't question Western hegemonic power and accept the word of Ariel Sharon. AIJAC even complained about programs that were critical of the US war in Iraq and Zimbabwean opposition leader Morgan Tsvangirai.
The AIJAC report had a serious effect on SBS management. On May 12 2004, Managing Director Nigel Milan sent a letter to all staff (after publicly stating on the report's release in late 2003 that:
"We respect the organisation the report comes from. They have put a considered effort into this document and we will give it the serious consideration it deserves.

As many of you are aware, last October the Australia/Israel & Jewish Affairs Council (AIJAC) laid a number of complaints that SBS Television had breached its Codes in its news, current affairs and documentary programs.

Since January those complaints have been under investigation by the News and Current Affairs Department and by Policy. I must now advise you that I have suspended our handling of those complaints. This is a result of an allegation that the process of investigation and preparation of recommendations on responses to those complaints has been compromised.

Any claim that our complaints handling is less than fair and objective cannot be left unanswered. Accordingly, I have decided to seek an external and independent review of the process applying to the handling of the AIJAC complaints. I will advise you once the person responsible for this inquiry has been appointed.

I expect this person to receive the fullest co-operation while investigating our handling of these complaints. In order to avoid any prejudice to the inquiry process, neither I nor anyone else involved in the handling of the AIJAC complaints will be permitted to make further comment on this matter either internally or externally.

The outcome of the inquiry will be made public."
SBS is a public broadcaster, and while accepting limited advertising to supplement rapidly shrinking government funding, it must respond to concerned groups or individuals complaining about its programming. As far back as 1996 AIJAC's Review magazine featured an article by Tzvi Fleischer arguing that SBS had screened a number of documentaries that were too pro-Palestinian, too questioning of the Oslo peace deal and too much "propaganda" from Arab governments. Programs made by the Israeli government were not similarly tarred. Fleischer's problem with SBS's "culture of bias" could have come from AIJAC's 2003 report. The message had not changed, and nor had a receptive neo-conservative Liberal government.
Writing in the right-wing Front Page magazine in February this year, AIJAC's senior policy analyst Ted Lapkin wrote that "57 cases of substantial editorial impropriety...marred SBS news programming, an average of over one transgression per week". When AIJAC released its report on November 5, 2003, Executive Director Dr Colin Rubenstein wrote in a press release that he supported the editorial independence of SBS:
"We would certainly oppose any suggestion of political interference with regard to editorial independence of SBS or any other media outlet. Our report is meant to strengthen, not stifle, SBS as a voice of multiculturalism and tolerance in Australia with additional mechanisms that will enhance its ability to carry out the important professional responsibilities entrusted to it by the Australian public."
Rubenstein, Lapkin, Director of International and Community Affairs Jeremy Jones, Review editor Tsvi Fleischer and Policy Analyst Jamie Hyams all ignored requests for comment for this story.
Ali Kazak, head of the General Palestinian Delegation to Australia, released a statement in response to AIJAC'S report:
"The request of 'balance' by AIJAC is ludicrous. How can one speak of balance in news coverage between the occupied and the occupier in light of Israel's occupation and daily war crimes committed? AIJAC does not want SBS to use any critical representation of Israel's violations because they regard Israel as above criticism. Would SBS apply the same policy to the Australian government or any other government, including those that launch wars, occupy other people's territories, deny them their basic human rights and subject them to collective punishment, racial discrimination and blowing up their houses?" [...]
A specter is haunting America - the specter of anti-Americanism. All the powers of patriotic America have entered into a corporate alliance to exorcise this specter: draft-deferrers and women-gropers, grammar-challenged and duel-challengers, oil diggers and grave diggers. It is the duty of all upstanding American citizens to fully understand and identify the leading symptoms of anti-Americanism, so that our homes, homeless shelters, reading chambers, torture chambers, chocolate refineries, weapons factories, and places of worship, such as churches, temples, and Wall Street, are completely free from the poison of anti-war sentiment. The patriotic American must save both himself and others from becoming an anti-American American by learning to be an active, honorable, anti-anti-American American. It is with this pressing obligation in mind that the following signs of anti-Americanism have been compiled and exposed.
The most irksome and identifiable feature of the anti-American American is his flagrant abuse of the First Amendment. He deviously twists and distorts his constitutionally-guaranteed right to free speech by exercising this right - at a time when an important event is underway, no less: the war in Iraq, and more broadly, the so-called war on terror. It should be obvious to the reasonable American that, in times of war, speaking one's mind is quite a dangerous and reckless act: there is, after all, only so much free speech to go around, and, as our soldiers are busily bringing it to inferior races via cruise missiles and cluster bombs abroad, there is little left for consumption at home.
Muting criticism of our leaders and staying silent about the direction of our country is also a sound tactic for fighting terrorist dead-enders head on. By complacently sitting back and letting the government pass unconstitutional laws that infringe on the right to privacy, the right to a fair trial, and freedom of speech, we demoralize the dark evil-doers by showing to them in no uncertain terms that they can never snatch away our rights and civil liberties: only our own president and Congress can do that, and by enthusiastically allowing this internal process of destruction, we cause great agony for the powerless terrorists.
Patriots should also understand that calling for an end to the war and advocating bringing the troops home puts troops at great risk, endangers their morale, gives comfort to the enemy, and contributes to the clubbing of baby seals. The irresponsibility of attacking the war is crystal clear: over 150,000 Americans are currently enjoying their extended vacations in exotic locales, freeing them from the hellish, tedious troubles of friends, family, home, and the country they grew up in. Could any good American truly wish to deprive them of this luxury? Our soldiers are merrily mixing with different peoples, forging important personal relationships, taking in the pleasant scenery, and making a lasting impression with millions of foreigners. To call for an end to this enchanted cultural exchange program is nothing short of treason.
Calling into question the overall tactics and strategy of the war is equally unconscionable. Decisions about war plans have already been made well in advance by intelligent and competent individuals, who have acquired a very sharp, reasoned understanding of military affairs by carefully observing their fellow countrymen fighting and dying in war from afar, sparing themselves from the deceptive and delusional experience of actual combat. Therefore, to say in reference to the war Iraq - as various wild-eyed leftists do - that "There are no good options," that there is "no sense of the realities on the ground", that "the priorities are all just wrong" is dangerous nonsense. Saying that "we're achieving Bin Laden's ends," that "this is far graver than Vietnam," is also completely outrageous rubbish that appeases the enemy. Former general and National Security Agency chief William Odom and former marine commander and head of US CENTCOM Joseph Hoare should really think hard before saying such things again in the future.
Above all, the anti-American American attempts to dupe and deceive the unsuspecting citizen with a long list of supposed "root causes" of terrorism which must be recognized and addressed in order to make us safer. Among these supposed "root causes" are our support for tyrannical Arab dictators who suppress their people's rights, backing of a brutal colonial regime in Israel that tortures, occupies, and ethnically cleanses the native population, lack of reparations for enforcing sanctions that killed hundreds of thousands of Iraqis, bombing that country into rubble, and then occupying it. Highbrow, snobby leftist liberal elites think there is some kind of "connection" between this behavior of terrorizing others and Islamist terrorism against us.
But this is sheer nonsense: Arabs don't really care much that we've starved, strangled, tortured, beaten, bombed, bulldozed, killed, and maimed them directly or indirectly for decades, because - unlike us - they don't place much value on human life. The real reason they hate us is because of their mindless, reckless hatred of everything that's good in the world (that's us), because we are free, democratic and virtuous.
Which well explains the logic of the current war. For as we let our rights erode with Guantanomization of dissent, as we engage in atrocities like the sadism of Abu Ghraib, as we chain ourselves to interminable terror alerts and color-code warnings of imminent mass death, we will soon lose every last vestige of freedom, democracy, and virtue we currently possess - thus forcing Arab insurgents and terrorists everywhere to fall in love with America, drop their weapons, and sue for peace.
God Bless America! Or Else.
Neo-Nazi parties took seats in German legislatures this week for the first time in 36 years. The top-selling film in German movie theatres was a controversial new drama that portrays a sensitive, human Adolf Hitler. And protests from Jewish groups and German activists failed to stop the display of a collection allegedly assembled from the Nazi slave-labour fortunes.
It was a bizarre and disquieting week in Germany, full of dark echoes of the 1920s and featuring several bizarre spectacles. Whenever the newly elected fascists were asked questions on TV news shows, politicians from major parties got up, took off their microphones and stormed out of the studios. A 35-year-old woman cartwheeled across an art-gallery floor before kicking apart major works of modern art in a protest against owner Friedrich Christian Flick, grandson of a Nazi war criminal.
The week's events left many Germans wondering if fascist extremism has made a return to mainstream credibility, after being nearly unmentionable in Germany since Hitler's suicide nearly 60 years ago.
There have been chilling echoes of the circumstances that saw Hitler sweep to power in the late 1920s and early 1930s: a sustained period of growing unemployment and economic malaise; angry and jobless young men in the eastern provinces infuriated by the liberal, tolerant society of the west; a widespread distrust of "outsiders," immigrants and perceived non-Germans.
Neo-Nazi parties exploded into mainstream power in the former East Germany on Sunday night, winning 9.2 per cent of the vote in Saxony — only slightly less than the governing Social Democratic Party — and 4.2 per cent in Brandenburg. Under the German electoral system this means the fascist National Democratic Party (NPD), which German governments have twice tried to outlaw since it was formed by members of illegal neo-Nazi parties, will take seats in both regional legislatures for the first time since 1968.
Suddenly the voices of fascism are part of the national political dialogue in Germany, if only in a limited capacity in provincial parliaments. Mainstream politicians have spent the week reacting with fury, denial and rejection.
On TV talk programs, representatives of the moderate Social Democrat, Christian Democrat and Green parties stalked out when NPD members were asked questions. Mainstream parties have vowed to shun political relationships, even casual conversations, with the newly elected fascists — a pledge that could create awkward moments in the parliaments.
Last night, authorities in Berlin outlawed an NPD victory march scheduled for today under the banner Keep Berlin German. "Anyone who uses incitement to separate people may not demonstrate in Berlin," declared city interior minister Erhart Koerting.
Still, the ultra-right leaders celebrated their victories with the sort of language many Germans have not heard in decades. "It's a great day for Germans who still want to be Germans," said Holger Apfel, NPD leader in Saxony.
His party's campaign linked Germany's lingering unemployment crisis with the presence of immigrants and non-whites in the country. "Every foreigner who does go home opens up a job for a German," one flyer said.
Germany's leaders, struggling to keep the results from tarnishing their country's hard-won reputation for liberalism and tolerance, tried to play down the results as a periodic anomaly.
"Politicians should follow this closely, but they should not start panicking," President Horst Kohler said. "History tells us that after one or possibly two legislative cycles it will be clear that they are capable of nothing but mouthing slogans. I expect this to happen again."
His confidence is not shared by all of Germany's leaders. "These Nazi results challenge the entire democratic public and society," warned Transportation Minister Manfred Stolpe, a Social Democrat. "We must not wait until this calms down by itself."
His sense of alarm, shared by many German commentators, seemed to explode into the cultural sphere this week.
Screened at more than 400 cinemas, the movie The Downfall topped box-office charts with its portrayal of Hitler in his final days. Audiences saw a weeping, humanized Hitler that jarred with Germany's near-total denunciation of the Nazi period as a moment of pure and inexplicable evil.
The tabloid newspaper Bild echoed the angry response of many Germans in a front-page headline: "Should a monster be portrayed as a human being?"
Explanations given by the film's creators alarmed many observers. "I cannot only hate this person," said Bruno Ganz, the Swiss actor who plays Hitler in the film.
Some were outraged when screenwriter Bernd Eichinger told the BBC: "He [Hitler] is a human being, not a psychopath. It is true that he was charming. He had his soft spots." He followed the statement immediately by saying: "This is what makes the whole thing so dangerous, because there's an animal in all of us — that's the message of the movie."
Meanwhile, protests were erupting at a new art gallery, the Flick Collection, opened in Berlin's Hamburger Bahnhof museum. The huge collection of important modern art was assembled and financed by Mr. Flick, who also paid for the new gallery with $12-million from his personal fortune.
That fortune, critics say, came from his grandfather, Friedrich Flick, a steel magnate who was sentenced to seven years in prison at the Nuremberg trials for having employed thousands of Jewish slave labourers in his weapons factories. Protesters believe the heir is seeking to use the money to repair his family name, with the open acquiescence of top German officials.
On Thursday, a protester broke into the exhibition, did hand-springs across the gallery floor, and karate-kicked two modern sculptures, damaging them. She was arrested, but protests from leading artists continued.
Some commentators argued that fascism has become an acceptable and normal part of mainstream society. But others say it would be misleading to look for echoes of the 1930s in the week's events.
Eckhard Jesse, a professor who specializes in German extremist movements, said the election results represent a protest vote by economically disadvantaged easterners against mainstream parties, which are considering deep cuts to welfare and unemployment-insurance benefits.
Wolfgang Benz, head of the Centre for Research on Anti-Semitism in Berlin, said he saw no sign of a new extremism but rather a cynical rejection of faith in democracy by residents of formerly Communist states.
"The politicians must recognize the real danger: Protest votes aren't an expression of ideological right-wing extremism, but an expression of the unwillingness of many citizens, particularly those in the [formerly East] German states, to participate in the democracy," he said.
VALLEY FORGE, Pa. (AP) - About 100 white supremacists rallied at Valley Forge National Historical Park on Saturday as nearly twice as many opponents heckled them from a nearby hillside.
Both groups were outnumbered by U.S. law-enforcement officers. National Park Service spokesman Phil Sheridan said no arrests were made at the rally site but one person was arrested after a scuffle in a parking lot.
Neo-Nazis and Ku Klux Klan members shouted slogans from a stage at the park, where about 11,000 Revolutionary War soldiers commanded by George Washington camped from December 1777 to June 1778.
The Minnesota-based National Socialist Movement, which sponsored the rally, maintains Washington held racist and anti-Jewish views - a position disputed by most historians.
The event was held on the Jewish holiday Yom Kippur. Rally organizers said they were unaware of the holiday when they planned the event.
Still, Jeff Schoep, commander of the NSM, launched the rally with an attack on Jews, who he said plan "the destruction of all races through the evils of race-mixing."
Other speakers criticized the U.S. role in the Iraq war, calling it "Israel's war."
Counter-demonstrators in a cordoned-off area several hundred metres away shouted "Bull!" and waved placards with slogans such as, "Get out of our melting pot."
Noah Osner, 25, said he joined the counter-protest to show there are people willing to stand up against racism.
"I think hate begets hate," he said.
"I think it's scary to see such a volume of hate in one small area."
Sep 25 - Iraq's Health Ministry reports that, despite numerous high-profile terrorist attacks targeting Iraqi noncombatants, US forces and Iraqi government troops have killed twice as many civilians as rebels and terrorists have killed. The study was obtained by Knight Ridder Newspapers.
In the period between April 5 and September 19 of this year -- during which the US military reports 432 American troops were killed -- nearly 3,500 Iraqi civilians were confirmed to have died in fighting, two-thirds of them at the hands of US forces. The actual number of Iraqi deaths is probably substantially higher, as many have gone unreported.
The Ministry also says 13,726 Iraqi civilians have been wounded in fighting, and at least 147 of the dead were children.
BAGHDAD — Large swaths of Iraq remain outside the control of the interim government, major highways are fraught with attackers, and interim Prime Minister Iyad Allawi — along with the U.S. Embassy and much of the international community — must conduct business in fortified compounds guarded by tanks, blast walls and barbed wire.
In Washington, Allawi gave Congress an upbeat assessment Thursday, but the situation in Iraq is more complicated.
Allawi said the Iraqi people were making steady progress in taking control of the nation's affairs. His interim government had assumed sovereignty from the U.S.-led occupation. It had reopened schools and hospitals damaged in the war. Despite attacks, hundreds of Iraqis were still volunteering to join the police and army. And he pledged that the country would hold elections in January.
Widespread anxiety engulfed much of Iraq this month as a wave of car bombings, kidnappings and gun battles killed scores of American soldiers, Iraqi civilians and hostages.
The continuing violence has overshadowed signs of progress and put a damper on the prospect of democratic elections.
"How can we hold elections when they will bomb every polling booth?" asked Husham Mahdi, a 29-year-old communications engineer in Baghdad, echoing a common sentiment.
In a question and answer session after his speech to Congress, Allawi described Baghdad as "very good and safe."
In the city of Samarra, Allawi noted, a new police chief had been appointed and Iraqi forces were patrolling the city "in close coordination" with the U.S.-led coalition. But U.S. commanders say the insurgent stronghold, which the Army recently entered for the first time in months, remains far from pacified.
"Samarra is not over with," said Lt. Col. James Stockmoe, intelligence officer with the 1st Infantry Division, which patrols Samarra.
The police chief appointed this month, at least the 12th since Saddam Hussein's ouster, resigned within a few days after receiving death threats.
Some U.S. military officials fear that the city's police force is largely in cahoots with insurgents, giving them access to weapons and vehicles. In July, a suicide bomber used a police vehicle to plow into the Army base outside Samarra, killing five U.S. soldiers and injuring 18.
Allawi blamed the American media for failing to report some of the positive steps his government had taken with the help of the U.S.-led coalition. He cited social programs such as polio vaccinations and other efforts. He said thousands of Iraqis had gotten jobs, salaries had increased dramatically and the economy "has finally started to flourish."
Allawi praised efforts to train more soldiers and police and said the performance of the new Iraqi security forces was "improving every day."
U.S. commanders credit Iraqi forces for helping to rid Najaf of fighters loyal to radical cleric Muqtada Sadr. But it remains questionable whether they can take on insurgents without U.S. help. Shortages of equipment and personnel continue to plague the forces.
On a recent visit to Baqubah, where police have often been targeted, Army Lt. Gen. David H. Petraeus — who is overseeing the training of Iraqi forces — listened as local police and national guard officers said they desperately needed more trained officers and equipment. His visit came a few days after 11 provincial police officers were killed in a drive-by attack.
"We've got to create a training academy here," said Petraeus, who also offered to ship new armored vehicles, body armor and other gear from Baghdad.
The continued inability of Iraqi forces to secure areas after U.S. offensives has been a major reason such operations have been put on hold in places like Samarra and Fallouja.
"We have got the tactical ability to do just about anything, but what I don't want to do is create a vacuum," Lt. Gen. Thomas F. Metz, operational chief for U.S.-led multinational forces, said in a recent interview.
Allawi said that in the city of Tall Afar, in northwestern Iraq, the interim government had "reversed" an attempted insurgent takeover.
Reports from the city indicate that masked rebels no longer control the town. But the city's Turkmen majority, regarded a U.S. ally, is resentful after what it views as excessive American force and bombing, which was approved by Allawi's government.
Allawi also cited "success" in Najaf and Kufa, where residents celebrated the ouster of Sadr, the militant cleric.
Although the militia was routed in both cities, many fighters appear to have moved to Baghdad's Sadr City neighborhood. Daily firefights and roadside bombs have plagued the U.S. there.
Allawi said it was "a fact" that elections could be held in 15 of Iraq's 18 provinces "tomorrow." But few experts would agree. The consensus among poll-watchers is that holding nationwide elections by January, as scheduled, will be difficult.
Apart from the widespread violence, the provinces lack electoral infrastructure — which some view as a greater challenge than security.
And critics say it is hard to argue that security is a problem in only three provinces of a nation where suicide bombers have struck from Basra in the south to Irbil in the north.
Allawi cited the renovation of schools and clinics and the restoration of many services as signs of progress. But many Iraqis note that the schools were open before Hussein's ouster, and power blackouts and gasoline shortages remain major irritants.
Allawi's upbeat assessment did not mention a core problem — the disenfranchisement of the Sunni Muslim minority.
Sunni Muslims, who lost their preferred status after Hussein's defeat, launched the insurgency that has managed to hold off the world's most powerful military.
"They are the key to the population here," said Col. John C. Coleman, chief of staff of the 1st Marine Expeditionary Force, which patrols the Sunni heartland to the west and north of Baghdad. "Many of them look to the central government not as their advocate…. There are many who would just like a seat at the table and don't quite understand how to get there just yet. They are frustrated by the process."
Allawi's overtures to the residents of Samarra, Fallouja and Ramadi — Sunni-dominated cities still far from government control — have yielded no lasting breakthroughs.
In his speech Thursday, the interim prime minister did not highlight Fallouja, which has become a sanctuary for insurgents and the target of intense U.S. bombings supported by his government. City leaders who have met with representatives of the interim government say it has lost credibility because of close U.S. ties.
"There were some promises made," said Ahmad Hardan, a physician from Fallouja who has been in talks with Allawi's envoys. "But we started to realize that whenever our delegation would go back to Baghdad, the city of Fallouja would be bombed. And we would start asking, 'Why is this happening? Where are the promises?' "
Fri Sep 17
By KEN KUSMER, Associated Press Writer
Some who report rapes wind up being prosecuted themselves
The call came shortly after dinner on a raw night this winter. Mark Partridge sprang to the telephone, eager to talk to his 20-year-old son, Brian, who had been based for more than a year on the USS Ardent, a minesweeper patrolling the Persian Gulf.
Fulfilling a childhood dream to follow his father into service, it had been a moment of triumph when Brian landed a berth on the sleek gray ship. But what his father now heard on the other end of the line was anything but triumphant. His only child was nearly hysterical, on the brink of tears. "Dad, I've been raped," the young man shouted, as both men recall it. "There's blood all over the place." "Who did this?" demanded his father. "Where is he?" "I don't know," said Partridge, standing in the apartment of the man he says assaulted him. "I beat him up bad." "Go to ! the base security," his father commanded. "Right now."
Partridge did just that. And then, almost immediately, he found himself caught in a legal labyrinth: Partridge's account met mounting skepticism from military investigators, and he soon faced charges himself -- a familiar pattern, according to other servicemen who have alleged abuse and some counselors who treat them.

In the end, humiliated and terrified of what might await him in the brig, Partridge agreed to an other-than-honorable discharge, abandoning his military career.
Sat Sep 25
By EMERY P. DALESIO, Associated Press Writer
RALEIGH, N.C. - One soldier is in prison for beating to death his 5-year-old son. Another killed his wife's daughter just weeks before her second birthday.
The cases exemplify new statistics showing that children from military families located in two counties are twice as likely to be killed by their parents or other caregivers than other children statewide.
Cumberland County is home to Fort Bragg and Pope Air Force Base, while Onslow County has Camp Lejeune Marine Corps Base and New River Marine Corps air station.
Marcia Herman-Giddens, a researcher with the North Carolina Child Advocacy Institute, looked at child abuse homicides in North Carolina between 1985-2000.
In that period, Herman-Giddens found 378 child abuse deaths statewide in that period, which computes to an annual rate of 2.2 deaths per 100,000 children.
In Cumberland County, home to Fort Bragg and Pope Air Force Base, the annual child abuse homicide rate was 4.4 per 100,000 children, and about 5 per 100,000 for military families in the county. The rate was 3.2 per 100,000 children for Onslow County, and nearly 5 per 100,000 for military families.
The counties had 58 child abuse homicides during the years studied.
They had 7 percent of the state's children but 15 percent of the child abuse homicides, she said.
The study's findings were shared with officers at the state's military bases over the past two years, but no one can fully explain the reasons behind them, Herman-Giddens said.
"They had somewhat assumed that because of all of their programs, and they do have a lot, that their rate would be lower," Herman-Giddens said. "I know it was a surprise to them."
Herman-Giddens recommends launching a national study of all military installations to determine whether higher child abuse homicide rates are a national problem for the military.
The U.S. military has had family advocacy programs since 1986 to help troops and their families cope with life in the ranks, Pentagon (news - web sites) spokesman Lt. Col. Joe Richard said.
"We understand the stress that the normal military life puts on families," he said. "The institution is stressful by its very nature."
BAGHDAD - A U.S. soldier has been sentenced to 25 years in prison for the murder of an Iraqi National Guard soldier in northern Iraq earlier this year, the U.S. military said on Sunday.
Specialist Federico Merida, from Briscoe, North Carolina, had pleaded guilty to murder and to making false official statements during his court martial, the Army said.
As well as a prison sentence, he was dishonorably discharged and reduced in rank to private, a statement said.
Merida, 21, was assigned to the 30th Brigade Combat Team in Iraq, a unit attached to the 1st Infantry Division, which is based near Saddam Hussein's former hometown of Tikrit.
The military said no details of the May incident could be released until military judges had authenticated the court-martial decision, which is expected to happen shortly.
Merida will serve his sentence at the Fort Leavenworth federal military correctional facility in Kansas, the military said. It was not known whether he had already left Iraq to be taken to Fort Leavenworth.
Merida is not the only U.S. soldier to be charged with murder in Iraq -- two soldiers based in Baghdad were charged with premeditated murder for the wrongful deaths of three Iraqis last week.
The Iraqi National Guard is one of the main security forces being trained by the United States to take control of Iraq's security once U.S. troops have left.
Throughout our history, Americans have shown a talent for innovation and invention. Ulysses S. Grant made skillful use of the rifle, the telegraph and railroads to win the Civil War. Visionaries like Billy Mitchell predicted the rise of air power as critical to future battles. George Patton's and Dwight Eisenhower's awareness of the importance of armored warfare helped us prepare for World War II.
America is the world's pre-eminent military power because its leaders have properly challenged assumptions and the status quo, invested in and made use of new technologies, and abandoned old certainties and strategies when freedom's defense required it. And we must continue to do so.
We have entered an era of enemies without country or conscience, who operate in small cells scattered across the globe. Yet our forces continue to be arranged essentially to fight large armies, navies and air forces. The world has changed, and so must we.
This week, in testimony to Congress, I outlined changes that are under way in the Department of Defense to transform our military to confront these new threats, including changes in America's global posture.
The course we have charted is not novel or sudden. Key points were designated by President Bush before he was elected.
In a 1999 speech at the Citadel, then-Gov. Bush warned of the rise of terrorism, the spread of missile technology and the proliferation of weapons of mass destruction — what he termed a "world of terror and missiles and madmen."
During the past 3-1⁄2 years, much of what then-Gov. Bush proposed has started to be put into action.
For example, we have increased the size of the U.S. Army and are reorganizing it into more agile, lethal and deployable brigades. We are retraining and restructuring the active and reserve components to achieve a more appropriate distribution of skill sets, so that individual reservists and guardsmen with needed skill sets will mobilize less often and for shorter periods of time. We are increasing the ability of the service branches to operate together, and we are enhancing our communications and intelligence capabilities, among many other activities.
Transformation is about more than just new ways of fighting. It's about new ways of thinking.
Today, our forces are still situated in large part as if little has changed for the last 50 years — as if, for example, Germany is still bracing for a Soviet tank invasion across its northern plain. In South Korea, our troops have been virtually frozen in place where they were when the Korean War ended in 1953.
So we have developed, in frequent consultation with our allies and with Congress, a set of new concepts to govern the way we will align ourselves in the coming years and decades.
Our first notion is that our troops should be located in places where they are wanted, welcomed and needed. In some cases, the presence and activities of our forces grate on local populations and have become an irritant for host governments. The best example is our massive headquarters in some of the most valuable downtown real estate in South Korea's capital city, Seoul — long a sore point for many South Koreans. Under our proposed changes, that headquarters will be dramatically reduced in size and moved to a location well south of the capital.
We must also be in places that allow our troops to be usable and flexible. While the 1991 Gulf War was a stunning victory, it took six months of planning and transport to summon our fleets and divisions and position them for battle. In the future, we cannot expect to have that kind of time.
Finally, we should take advantage of advanced capabilities that allow us to do more with less. The old reliance on presence and mass reflects the last century's industrial-age thinking. Precision weapons have greatly expanded our capability, while significantly reducing the number of weapons needed.
The same holds true for deployment of our forces. For example, the Navy's response time for moving combat ships to potential hotspots has been shortened to the point that we will likely not need a full-time carrier strike group presence in every critical region.
Any initiative as complex as the proposed global posture realignment will stimulate questions and criticisms. Some have expressed concern, for example, over proposed changes in South Korea. For years, the Defense Department has been investing in and making arrangements for improved capabilities — such as long-range precision weaponry — to be available on the Korean peninsula. The combined capabilities of the U.S. and the Republic of Korea will make the defense of Korea stronger than before.
One day, historians will look back at what is being done today and say that our actions helped to make the world more peaceful, our military more formidable and our freedom more secure; that America proved again to be the engine of ingenuity, innovation and progress that it always has been in the past.
Donald H. Rumsfeld is the U.S. secretary of defense.
Among those Mayor Bloomberg would have "just plead guilty" to arrest charges stemming from the Republican National Convention is Alex Pincus, 28, who spent 27 hours in jail and suffered a dislocated shoulder all while trying to get chicken soup for his ailing girlfriend.
A graduate student in architecture at Columbia University, Pincus and a friend rode their bikes over to the Second Avenue Deli at the corner of East 10th Street on Friday evening, August 27. In addition to the soup, they bought corned beef and pastrami sandwiches, latkes, and soda. As they were waiting, they saw that the block had filled with bicyclists. These, they later learned, were some of the 5,000 people who had taken part in the Critical Mass ride, pedaling through Manhattan streets shouting anti-Bush slogans. When Pincus and his pal, Isa Wipfli, 29, went to retrieve their own bikes, they found that police had cordoned off the block at both ends. Pincus approached a nearby officer. "I said, 'Hi. We're just here buying dinner. We're not involved. How do we get out of here?' " Pincus said the cop led them down the street and then called two other police officers over, and shouted, "These guys!"
Pincus and Wipfli were immediately seized. "We tried to show them the bags of food and the receipt. We said, 'Look, it's still warm.' They wouldn't listen." One officer took Wipfli's bag and looked inside. "He said, 'Mmm, sandwiches. Looks good,' " said Pincus. What Pincus was more worried about was his chronically ailing shoulder as cops pulled his arms back and placed him in plastic flex-cuffs. "I tried to tell them I can't put it in that position, that it will dislocate. Instead, they pulled my shoulder out of its socket. The pain was tremendous."
Taken to the improvised holding pens at Pier 57 on the West Side, Pincus pleaded with police to at least let him be cuffed in front to ease the pain. "I must've tried to explain to 10 different people until they finally took me to see a nurse. She didn't know what to do, so they took me to St. Vincent's Hospital." On the way there, an apologetic officer told him that under normal circumstances, Pincus would be out of jail already. "He said usually I'd be released within two, three hours. But they had decided to hold people overnight to keep them off the streets so that they'd get the message and not do it again."
On Sunday, Bloomberg insisted that there is not "one shred of evidence" that protesters were kept locked up longer than usual. But he has blocked all efforts to find out. Last week his administration boycotted a hearing of the Committee on Governmental Operations called by Deputy City Council Majority Leader Bill Perkins, who was trying to get some answers about city arrest and detention policies during the protests. Perkins has vowed to issue subpoenas to city officials to compel their appearance, but no subpoena has been issued yet. Perkins said Council Speaker Gifford Miller is personally trying to reach an agreement with the administration to have officials appear before another hearing to be held in early October.
Just how Michael Bloomberg has handled the civil-liberties issues stemming from the convention, his refusal to allow an anti-war rally in Central Park and the controversies surrounding police treatment of protesters, would seem to be a likely issue for those eager to seek his job next year. But the top contenders have been mostly silent on the issue.
Miller, who has raised $3.3 million for a potential citywide race next year, is pushing the mayor to send representatives to the next hearing, aides said. But the council speaker declined to be interviewed about his own views on the subject of how the city handled the convention arrests.
He wasn't the only one ducking the issue. Comptroller William Thompson, another would-be Democratic mayoral contender, also begged off, citing the (largely administrative) role his office plays in overseeing legal claims against the city that will arise from the arrests.
In response to Voice questions, Manhattan borough president C. Virginia Fields, another mayoral wannabe, said she was disappointed in the city's performance. "We all knew, almost a year in advance, that hundreds of thousands of protesters were coming to New York," she said. "We all made the assumption that this is what the police department and city were preparing to address; not violating civil liberties or keeping people locked up for more than 24 hours without being arraigned."
"Detaining people for over 24 hours for the equivalent of a parking ticket is way over the top," former Bronx borough president Freddy Ferrer, a likely candidate in 2005, told the Voice. "The council is appropriately holding hearings, and the administration should appropriately answer questions. [Police commissioner] Ray Kelly is a good guy, but that doesn't give him immunity from answering in public."
Actually, as Perkins and several witnesses at the hearing pointed out, it's not that the mayor and Kelly aren't talking about the convention arrests; they're just picking their spots.
The two men authored a joint New York Post op-ed piece on September 10 hailing their own performance as a success, and insisting that Pier 57, where protesters said they were forced to lie down on oil-coated, rash-producing floors, "was run in a humane fashion and was well-equipped." Delays in processing arrestees had occurred, they wrote, "but not before nearly 1,200 protesters decided to break the law" on August 31 during a day of multiple demonstrations. Because of that upswell, "it shouldn't come as a surprise that waiting time [for release] may exceed the norm."
At the hearing, however, lawyers from the New York Civil Liberties Union produced a videotape of one mass arrest indicating that many of those jailed that day had not actually participated in civil disobedience. The tape showed police officials arresting more than 100 people who were peacefully walking near ground zero, heeding police orders to not block the sidewalk. [...]
City officials converted a disused bus depot on the Hudson River's Pier 57 into what detainees nicknamed "Little Guantánamo" for its outdoor setting and maze of pens divided by chain-link fencing. Numerous arrest victims reported being denied food and water or access to an attorney or a phone. ("Sorry, I can't do that," police said.) Children, some who happened to be walking down the street when the cops arrested everyone present, were locked up for several days. Police refused to tell their frantic parents where they were. Adding to the misery was a resinous layer of gasoline and toxic cleansers coating the floor. "Everybody was laying in filth," said Cincotta. "Nobody was sleeping. A lot of people were screaming in agony."
The Times reports that "scores" of RNC detainees contracted mysterious rashes and lesions. Prisoners were shuttled between Pier 57 and the city's central holding jail in similarly ! dismal conditions. Wendy Stefanelli, a 35-year-old TV hair stylist, spent several hours locked in a hot bus--the weather was humid with temperature in the high 80s--with a man whose colostomy bag had burst. "He was throwing up all over the back of the bus," she said. "The entire bus begged the officers present to please get medical attention to this man. They completely ignored us."
"My experience wasn't nearly as bad as other folks'," says Jon Goldberg, 26, of Brooklyn. "There were people roughed up who were not resisting arrest. I saw one person with bruising on his head; he said a cop had kneeled on his head. A lot of people had their cameras destroyed. One had his photos deleted except for one, a new image of a police officer's boots and his hand protruding toward the lens--showing 'the finger.'"
The FBI pursues a tough new anti-terror strategy in the runup to November

By ELAINE SHANNON
TIME magazine
Sunday, Sep. 26, 2004
With the election five weeks away, U.S. counterterrorism officials are obsessed with reports from multiple sources that terrorists hope to disrupt the campaign. "Nobody can give you date, time or place, but everyone is absolutely convinced we're going to get hit," says a top counterterrorism hand.
So the FBI is putting together an aggressive plan that includes rousting people suspected of supporting violent extremists. Federal lawmen may jail some who have committed minor crimes or immigration violations and question or tail others—if only to let them know the government can find them. These proposals have provoked sharp debate in the FBI. Some agents say such tactics could backfire by alienating Muslims whose help the bureau needs in identifying suspicious people. Agents have been asking law-abiding emigres to report strangers who spout radical rhetoric or who have large sums of money and no jobs; those who rent apartments and vanish for weeks; or people who borrow cell phones and computers to message friends abroad.
Of course, the FBI isn't relying exclusively on tips. Airport security will remain high, and the borders will be closely watched. After all, eight weeks before the Sept. 11 attacks, all the hijackers were already in the U.S. If al-Qaeda operatives are truly about to attack, as the U.S. intelligence community says, then most are probably already here—or about to cross a border.
Try to digest radio blasts of campaign rhetoric amidst nerve-wracking traffic jams and insistent billboards. In a massive mall parking lot, designed to divert the brain from human themes, I try to understand my country's empire. The energy spent involved in avoiding promotional barrages leaves me with barely enough motivation to parse John Kerry's convex sentences or George Bush's convolutions.
Check claims against facts and maybe light will shine through? The candidates offer to "keep the faith" in Iraq and "fulfill our mission." What faith? Islam? Bush's faith? What mission? Before invading, Bush defined his goal as ridding Iraq of weapons of mass destruction, which Bush's appointed weapons inspectors did not find, and cutting Iraq's ties to Al-Qaeda terrorists, which didn't exist before March 2003 but now do.
Who dictated this mission? Did God, posing as a neo-con, tell Bush to invade Iraq during a prayer session? Kerry's more historical view warns: don't repeat the terrible mistakes in Iraq that we made in Vietnam by denying that we are making them. Thus, sending more troops to Iraq might make our original mistakes worse, but we cannot simply walk away from the terrible mistake without making worse the original mistake. So, Kerry would or wouldn't send more troops to Iraq to support our troops there because they do or don't need extra help. Bush would not send more because they don't need it. Both candidates agree that shouting "support our troops" is the best support our troops can get. Have I missed something?
On Israel, one candidate declares 100% support for whatever she does. The other contender favors giving full support for all of Israel's policies. See the difference?
The candidates don't object to spending $400 plus billion on "defense." Neither explains how that money actually defends our country since we have no likely attackers. Over the last decades, defense money got spent offensively. Ask the people of Iraq, Afghanistan, Vietnam, Laos, Cambodia, Grenada, Panama, the former Yugoslavia or nations attacked covertly, like Chile, Cuba, Brazil, etc.
The candidates differ about imperial strategy. Bush invaded Iraq without junior partners ­ like France and Germany -- because he could. Kerry would invade weak countries with allied support because it looks better. What does "ally" mean after the Soviet monster collapsed?
Kerry and Bush agree to aggressively pursue the global mission of freedom. In practice, freedom has meant Halliburton's right to do business with scum like Saddam Hussein before the United States invaded Iraq and then make billions repairing the damage done after the invasion; plus feeding, housing and building latrines for "our troops" (Is that what "supporting our troops" means?).
Freedom also embodies Wal-Mart's right to expand globally. The vast corporation serves as means and ends of vast empire. Monster-sized stores wage peaceful aggression, seeking to re-conquer indigenous Mexico by demanding the placement for sale of its weapons (Chinese-made wares) at the 2,000 year-old Teotihuacan ruins. The globalizing giant has challenged the Indian gods by building its new superstore under the shadows of the ancient pyramids. Ironically, the Spanish built their churches and government edifices on top of the Aztec civilization they had just conquered. Now, we visit Mexico and admire the ruins of both old cultures.
Local residents petitioned the court to stop Wal-Mart, which threatens small business, distorts the ecology and mocks the ruins. It will decimate a way of life. Wal-Mart demands freedom to sell. The State Department denies that Mexican courts have jurisdiction in questions about freedom to trade. Didn't NAFTA (The North American Free Trade Agreement) settle that issue?
Indeed, Wal-Mart's freedom to operate megastores defines imperial goals. Nations that reject Wal-Mart, a symbol of corporate freedom, become international human rights violators in the media, which doesn't condemn Wal-Mart, however, for its contempt for labor rights. Instead, the press offers a "balanced picture" of Wal-Mart's ruthless resistance to organizing attempts. Political authorities offer the language. The media accepts it, without evaluating labels given to enemies: communism, socialism, nationalism -- or "terrorist regimes." Journalists assume that these regimes ipso facto violate the human spirit.
Cuba, the media's arch-typical rogue nation, has suffered forty-five years of distortion. Reporters have filed tens of thousands of negative stories about Cuba's lack of freedom ­ along with a handful of "balanced" tales that praise its health care and education.
"Communist China" became just China when the ruling Communist Party switched from state to private sector economics. Ironically, in school we don't learn that democracy and freedom mean the need to have unrestricted global access for Wal-Mart or post war contracts for Halliburton.
Likewise, the candidates don't discuss corporate freedom. Instead, they intone on how Lincoln and Roosevelt fought for freedom, which the candidates will adapt to the war against terrorism. The public remains awash in conflicting facts and messages. The 9/11 Commission presented evidence that Iraq had no role in the 9/11 attacks. Yet, a Newsweek poll in September had 42% believing that Saddam Hussein authored the World Trade Center attacks. Vice President Cheney repeats this myth in his speeches. Fox, the privatized ministry of propaganda posing as a news organization, underscores that message.
The public receives language that conceals both imperial intentions and the logical outcome of aggression. The torture of Iraqis resulted from an imperial invasion and occupation. Bush and Rumsfeld at least tacitly approved the torture, but now blame Abu Ghraib horrors on "a few bad apples." Yet, according to Heather Wokusch in the September 14 Common Dreams New Center, prison conditions in Texas under Governor Bush were a model for US prisons in Iraq. Wokush quotes federal Judge William Wayne Justice: "Many inmates credibly testified to the existence of violence, rape and extortion in the prison system and about their own suffering from such abysmal conditions."
A September 1996 "videotaped raid on inmates at a county jail in Texas showed guards using stun guns and an attack dog on prisoners, who were later dragged face-down back to their cells." Same apples in Iraq?
But the public, distracted by consumption and media distortions, move politically in a fog. Far right Republicans emphasize peripheral issues: abortion, guns, gay marriages and prayer in school--not war or the distribution of wealth and health.
Kerry himself appears unfocused, almost hypnotized by his own monotone. Yes, a Kerry victory means better judges and heads of agencies.
And Kerry wouldn't prematurely ejaculate "Mission Accomplished" as Bush did after landing on the USS Abraham Lincoln in May 2003. The pilot who flew Bush to that publicity stunt died in Iraq on August 10. Bush did not attend Lt. Commander Scott Zellem's funeral -- just one more number in the 1,000 plus Americans who perished in Iraq.
"We've turned the corner," Bush instead proclaimed (lied). Did this sick joke refer to 7,000 plus wounded who will no longer turn corners on their own feet? Did he mean by corner-turning his ability to sell imperial needs as a "war against terrorism"? Bush holds the presidential record for launching two wars and occupations in two years. If elected, more military operations will likely follow since he has apparently convinced tens of thousands of poor youth on the virtues of giving their lives -- not his ­ for causes like "liberating Afghanistan."
He omits the thousands of Afghan dead, cities destroyed and the $400-billion spent on wars that have not yet produced Osama bin Laden. Foreign troops occupy "liberated Afghanistan." That country undergoes extreme poverty, while its opium production soars and instability runs rampant. In the August 27, 2004 Baltimore Chronicle Jane Stillwater reported an eyewitness' account: "Since the American takeover of Afghanistan, the major crops there are now opium, human organs and children."
But reality has not pricked the "success and democracy" bubble; nor assuaged the "security" fears that guide election rhetoric. Kerry whines about "losing our allies" as if the nearly 55 year old and moribund NATO alliance served some purpose. New power realities have removed the need for junior partners (allies).
160,000 troops occupy Iraq and Afghanistan, fighting for "freedom" by killing residents who get in their way. No end in sight. The Democrats have no clear alternative. Let rhetoric ring!
The Pentagon's new bases in Bulgaria and Romania link "America's new imperial lifeline" to bases across Central Asia, Iraq and the Gulf. The 100,000 troops who staff those 700 plus outposts, writes Eric Margolis in the August 22 Toronto Sun, are "designed to cement Washington's hold on the Muslim world and its natural resources." The Pentagon outfits itself for 'expeditionary warfare', Margolis continues, which the British called "the 'imperial mission'."
Kerry also envisions new bases to stage operations in volatile strategic regions, but cautions against wasting money on "excess bases."
The bi-partisan militarized foreign policy makes the United States resemble the British Empire, Margolis concludes, but most Americans "remain unaware of their government's new imperial plans to rule oil and the Muslim world, and of the unexpected conflicts that lie in wait for America's increasingly far-flung expeditionary forces."
Halliburton and Wal-Mart CEOs understand. After all, it's their profits that the new armed forces will protect ­ no matter who wins in November.
There's an argument for John Kerry, but it comes down to terrible is better than worse.
Saul Landau is the Director of Digital Media and International Outreach Programs for the College of Letters, Arts and Social Sciences. His new book is The Business of America.
Why would our spooks kill 3000 Americans in the 9-11 faux-terror event, you ask?
It really comes down to this: without an "enemy," our parasitical "national security" establishment has no reason to exist in its present form, much less continue to grow.
So, incredibly, they're pitching the hapless, near defenseless third world, which they've styled "the Gap" (the shaded region in the map above), as the latest "mortal enemy" of we who dwell in "the Core," their shorthand for the first world (US, Canada, Western Europe, Israel, Singapore, Japan, South Korea, Taiwan, Australia, New Zealand, and South Africa) and all those who toil in the already-globalized (and, therefore, economically subservient) second world (Mexico, Chile, Argentina, Brazil, Eastern Europe, Russia, China, and India).
Henceforth, if you happen to live in a society that prefers to order itself according to ancient patterns and are unwilling to exchange your traditional ways of living for abject subservience to the interests of multinational corporations or international finance, you and your kin have been marked for destruction.
If these megalomaniacs get their way, our recent invasions of Panama, Somalia, Haiti, Yugoslavia and Iraq are just the beginning. Watch Pentagon guru Thomas Barnett's presentation on C-SPAN of the globalists' master plan for endless war and you'll begin to get the bigger picture.
But to realize their hellish vision of globe wide war against "the Gap," they need we of "the Core" to willingly yield up to them our blood and treasure, continuously and without interruption, for years, even decades to come. 9-11 was a cynical, spook-sponsored psychological operation designed to manipulate we Americans into doing exactly that.
The US is fast becoming a totalitarian, militaristic society, increasingly intolerant of different economic and political systems. Washington's policy of pursuing the elusive goal of absolute national security is in fact making both America and the world more and more unstable and dangerous.

What does the United States want? It wants a world without enemies, without threats, without risks. Therefore it is bent upon eliminating all enemies, all threats, all risks and wants to crush any opposition.

It wants a world which will look up to the United States, adulating the American model, adhering to its principles and values, obeying its rules.

It wants a totally Americanised world, without any diversity, without any dissidence. In short the United States is gearing towards a totalitarian design which is the greatest possible threat to a decent existence for people around the globe in the decades ahead.

The Quest for Absolute Security

The quest of the Americans for absolute, total security may lead to, may even be bound to lead to, absolute, total insecurity. The absolutistic American approach to the world may incite it to look for absolute, definitive solutions. Its Manichean view leaves no place for nuances.

The American President George W Bush states:

"We want total victory in Iraq; we will get total victory." "You are either with us or against us."

This approach makes any opponent a total opponent, foe and enemy. But it signifies also a self-inflicted predicament and dilemma: everything less than total victory is resented by the Americans as total defeat.

Victory has to be definitive, once and for all and cannot be provisional. What Bush and his ideologues lack completely is a sense of the precariousness, shakiness, frailty of any human endeavour.

The history of the United States is a history of the search for total security and whatever derives from it, above all a quest for total invulnerability. The corollary of this quest is total vulnerability of all the others.

It also implies or engenders the relentless search for secure borders, the expansion of those borders, in other words imperialism. This is also why the United States wants to erect an impenetrable shield (SDI, NMD, etc.). With this goes the search for total immunity, immunity of America, American citizens, soldiers, etc.

Self-righteousness and bigotry form the psychological basis of the American attitude. Solutions are to be absolute, evil has to be eradicated totally. America has no trust in anybody, not in international agreements, norms, rules, arrangements, nor in international law.

The rest of the world is perceived as being bad and can therefore by definition not be trusted. The United States is the elected nation, the beacon of the world. American purity and exceptionalism is contrasted with European depravity and decadence. The United States sees itself as the saviour of mankind. Its attitude is:

Listen, obey and follow and the future will be of peace, harmony, freedom, democracy, prosperity and happiness forever.

If you don't follow we have to force you, show you the way, put you on the right track and bring you the happiness you are unable to provide for yourselves.

The American way of thinking, its basic convictions and ideology are the greatest threat to the freedom, the diversity, the dignity and the self-esteem of people worldwide.

This attitude has put the United States on an authoritarian path that may lead to a totalitarian, fascistic paradigm.

In America itself the Bush administration has cut down dramatically the basic civil rights and liberties, creating in the wake of 9/11 an atmosphere of fear and intimidation. Towards the outside world its behaviour has become more and more reckless, bullying suspected opponents as well as traditional friends and allies who may have the courage to voice the slightest criticism.

Between these dimensions lies Guantanamo Bay. The Bush administration has created a grey, hybrid zone outside of the US territory, outside of international law and inter-national practice, an island of arbitrariness ruled by brutality and psychological terror, a concentration camp where prisoners are deprived of their elementary human needs, psychologically broken and slowly rendered mad.

Guantanamo Bay highlights American despotism, ruthlessness, cruelty and profound contempt for anything that Western civilisation supposedly stands for. The most frightening thing about all this is that there is almost no opposition in the United States, no public outcry, no large popular groups venting their concerns.

Where are the traditional civil rights movements at a time when those rights are threatened more acutely than ever in the history of the United States? Not much more than a decade after the breakdown of the Soviet Union the world is confronted by a totalitarian temptation that in some respects is more dangerous than the Soviet one ever was. It is a totalitarian design that comes in the garb of democracy, freedom and peace.

The American neo-conservatives are not aware of the security dilemma nor do they want to be aware of it. They do not want to acknowledge that whatever enhances the security of the United States may strengthen the feeling of insecurity of the others.

They have an egotistic, autistic and solipsistic view of the world. They believe that whatever is good for America is good for the world. In fact they do not care about the world. The only thing they care about is that the world does not cause America any trouble and keeps buying American products.

Their attitude is characterised by a total lack of empathy. They neither care about the sensitivities of other people nor take their concerns seriously. The United States is the city on the hill, all the others living in the valley have to look up to it.

What the United States has done and is doing in Iraq and to Iraq, earlier in Afghanistan and to Afghanistan, is to be a model to be applied worldwide: crush the resistance of any country, government or regime that is not obedient to the American political will, replace the existing regime with a compliant one that will respond to American political wishes and economic diktats.

This kind of policy has been pursued before by the United States, above all in Latin America. It has sometimes succeeded and more often failed. The overall purpose of this policy is to show the world that it does not make sense to resist the United States.

Fear of Islam

One of the major, if not the major, driving forces behind American international behaviour is fear. The United States is afraid of the world, of anything foreign or different. It does not understand that which is different, does not even try to understand otherness.

Anything that does not adhere to the American creed, to American beliefs, to American values is perceived as a threat that must be eliminated.

Only a world where nobody will dare to challenge American pre-eminence and superiority is regarded as a safe world. The greater the difference is with the other, the more this "other" is perceived as an imminent danger for the United States.

Paradoxically, the more Americanised the world is, the more those shrinking parts that appear to refuse the American way of life are perceived as threatening.

So quite naturally, in the eyes of the neo-conservative analysts Islam is the biggest challenge to American cultural exclusivity which explains the almost obsessive focus on so-called Islamic fundamentalism, the attempt to equate Islam with terrorism.

The way Islamic–Arab, so-called terrorist networks are highlighted, inflated, the attack on the Taliban, the alliance with Musharraf, the support of the corrupt Saudi regime, the backing of those who seem to challenge the ruling regime in Iran. In this respect Islam has replaced communism as the major challenge.

Beyond the genuine fear there is also the vague awareness that it may not be good for America to be without an enemy, a fear of the slackening of national spirit, of the patriotic fervour, a fear of losing national cohesion, of a weakening of the "American project for the twenty-first century".

America needs somebody against whom to mobilise its energies. Islam is an ideal challenge and challenger. It is rather weak economically, socially and militarily, and is fragmented, radical in parts of the discourse, weak in possibilities of action, however, not too weak for a country which has throughout its history only intervened, and acted when the odds were overwhelmingly in its favour. The United States is too afraid of losing to take any real risks.

The United States likes weak enemies: Haiti, Graneda, Panama were optimal, but Lebanon or Somalia proved to be too much. Iraq was, militarily speaking, a good target since it was economically broken after 12 years of Western sanctions.

The neo-conservatives thought Iraq represented a unique chance to show the world and above all the Middle East the superiority of the United States.

It wanted to demonstrate its resolve to gain a major foothold in a critical geopolitical area, to test its military capabilities, to confront the Europeans with their weakness and divisions, to demonstrate to them-selves and to the world the impotence of all the other potentially major actors — the European Union, Russia, and China — while closing the ranks with those allies they needed — above all in the Pacific and Asia, such as Japan and South Korea.

Prospects for the Future

What are the prospects for the future? One may envisage several possible scenarios. One scenario and perhaps the most likely one is that the United States will stay on the present track, that Bush will get re-elected in November 2004, that there will be new major "terrorist" threats and acts against the United States and its allies, that the United States will "react forcefully" to those threats and acts, that is, there will be escalation in violence and counter-violence; basic liberties will be further cut back worldwide; a climate of fear and repression will largely determine international life.

Another possible scenario is that the United States will suffer major setbacks not just militarily, but also on the economic–financial and the moral–psychological level, that the public mood in the United States will drastically change and the United States will turn towards a more isolationist policy and be tempted to withdraw from the world; that is, we will watch a cyclical movement and a classical American reflex regarding its role in world politics.

But is what has been valid in the past still true? Can one really compare the American reaction after the First World War and even to a point after the Second World War to the present situation? Is the United States not becoming eventually a prisoner of its own homemade logic? Is it possible that something has dramatically, profoundly changed in the inner self of the United States, in its basic collective, psychological being?

What Can and Should the Rest of the World Do?

What can and should the rest of the world do in front of this general American onslaught? How can the world protect itself against the United States and how can the United States be protected against itself, against the demons it has been unleashing in the last two years?

Where is the potential balancer? Europe is too divided, too weak politically and even more so militarily to be able to become a true challenger in a short-term as well as in a long-term perspective.

Russia after its collapse is struggling to regain a minimum of decency and status at home and abroad. China, though rising, is focused almost exclusively on its domestic economic and social development.

Should countries which feel threatened by the imperialistic ambitions of the United States try to come up with a strategy of containment of US power by forming a coalition of the reasonable and mentally balanced?

Should they endeavour to tie down the United States with innumerable small chains as was done to Gulliver?

Should the rest of the world perhaps let the United States overstretch or implode (or explode)?

But how would this enormous power come to an end? With a whimper or with a devastating bang affecting the rest of the world?

Or should the world even adopt a strategy of a million pinpricks to drive the monster mad? But the question would then be: would a mad monster going down not be likely to take the world with it?

These are some of the questions the world has to address and answer in order to find suitable solutions for the containment of the United States.
How many times must the truth be told before it conquers the lies? Again and again, the brutal realities behind the rape of Iraq -- that it was planned years ago, that the aggressors knew full well that their justifications for war were false and that their invasion would lead to chaos, ruin and unbridled terror -- have been exposed by the very words and documents of the invaders themselves. Yet the reign of the lie goes on, rolling toward its final entrenchment in November.
Last week, as hundreds of Iraqi civilians were being slaughtered by insurgents and invaders, as more pipelines exploded, more hostages were seized, more families sank into poverty and filth, the cynical machinations of the oh-so-Christian Coalition of Bush and Blair were revealed yet again. This time it was a tranche of leaked documents from March 2002, a full year before the war: reports to Tony Blair from his top advisers plainly stating that the intelligence about Iraq's weapons of mass destruction was unsubstantiated, that there was no connection between Saddam and al-Qaida, that there was no legal justification for invading the country, and that any such invasion would lead to years of chaotic occupation, The Daily Telegraph (an arch-conservative, pro-war paper) reports.
Even more remarkably, Blair was told that the likely end result of the invasion would be the rise of yet another Saddam-like tyrant, who would then try to acquire the very weapons of mass destruction that the Coalition attack was ostensibly designed to destroy. In fact, Blair was told, with Iraq hedged in by a powerful Iran to the east and a nuclear-armed Israel to the west, any Iraqi leader, even a democratic one, will eventually seek WMD to defend the country.
All of this echoed similar warnings given to George W. Bush by the State Department, the CIA, top military brass -- even his own father. Most of these alarms were reported -- obscurely at times -- in the press before the invasion. The Coalition's maniacal drive to war without evidence or provocation was later confirmed -- again, often obliquely -- by Congressional probes, the 9/11 commission, the Hutton report, the Butler report, Bush's official WMD investigators and a raft of revelations by top insiders on both sides of the Atlantic, such as Robin Cook, Richard Clarke, Bob Graham, John O'Neill and others.
The public record, available to anyone who wants the truth, is undeniable: The war was waged on false pretenses -- and the war leaders knew it. They knew it would bring unimaginable death and suffering to multitudes of innocent people in Iraq -- and to thousands of their own soldiers and civilians as well. They knew it would lead to more terrorism, more chaos, more insecurity in the world. Yet they plunged ahead anyway, deliberately deceiving their own people with a poison cloud of lies, exaggeration and bluster. Why? Because for the warmongers, the game was worth the candle: The loot, the power, the "dominance" to be won was an irresistible temptation.
The Telegraph expose centered on papers prepared for Blair's March 2002 summit with the true ruler of the United States: Dick Cheney. As often noted here, Cheney was a key figure in the corporate/militarist faction Project for the New American Century, along with Don Rumsfeld, Paul Wolfowitz and other bloodthirsty elites. In September 2000 -- before Bush was installed as the faction's White House frontman -- PNAC issued the final version of a plan, years in the making, to ensure American geopolitical and economic "dominance" through military control of key oil regions and strategic pipeline routes, either directly or via client states. This would be accompanied by a "revolutionary" transformation of American society into a more warlike state: a transformation that PNAC said could only be accomplished if the American people were "galvanized" by "a catalyzing event -- like a new Pearl Harbor."
The conquest of Iraq was a vital cog in this long-range plan, and the depredations of the Baath Regime -- the worst of which occurred with the full support of PNAC's top players during the Reagan-Bush years -- had nothing to do with it. The Cheney-Rumsfeld group put it plainly in 2000: The need to establish a military presence in Iraq "transcends the issue of the regime of Saddam Hussein." Likewise, 9/11 and "the new threats in a changed world" -- evoked so often as a justification by the warmongers -- were equally irrelevant to an invasion planned years before the CIA's ex-ally, Osama bin Laden, obligingly provided that longed-for "new Pearl Harbor."
What's more, the warmakers knew that Saddam's WMD arsenal and weapons development programs had been dismantled at his order in 1991. This was confirmed in 1995 by crateloads of documentary evidence supplied by top defector Hussein Kamel, Saddam's son-in-law and WMD chieftain -- as Time magazine reported years ago. It was confirmed again by UN inspectors, who independently verified the elimination of 95 percent of Iraq's WMD arsenal -- before they were summarily pulled out of the country ahead of a U.S.-British punitive strike in 1998.
Bush, Blair, Cheney and the rest knew all of this when they made the decision to launch what the Nuremberg Tribunal called "the supreme international crime" -- aggressive war. Now they are openly planning a new blitzkrieg to crush all resistance to their profit-seeking conquest: an assault -- conveniently set after Bush's re-installation as frontman -- which they know will churn through countless innocent bodies like a meat grinder.
When they stand before the world to justify the coming outrage, remember this, and hold to it: everything they say about their war is a lie. And it has been from the beginning.
1. Dummy up. If it's not reported, if it's not news, it didn't happen.

2. Wax indignant. This is also known as the "How dare you?" gambit.

3. Characterize the charges as "rumors" or, better yet, "wild rumors." If, in spite of the news blackout, the public is still able to learn about the suspicious facts, it can only be through "rumors." (If they tend to believe the "rumors" it must be because they are simply "paranoid" or "hysterical.")

4. Knock down straw men. Deal only with the weakest aspects of the weakest charges. Even better, create your own straw men. Make up wild rumors (or plant false stories) and give them lead play when you appear to debunk all the charges, real and fanciful alike.

5. Call the skeptics names like "conspiracy theorist," "nutcase," "ranter," "kook," "crackpot," and, of course, "rumor monger." Be sure, too, to use heavily loaded verbs and adjectives when characterizing their charges and defending the "more reasonable" government and its defenders. You must then carefully avoid fair and open debate with any of the people you have thus maligned. For insurance, set up your own "skeptics" to shoot down.

6. Impugn motives. Attempt to marginalize the critics by suggesting strongly that they are not really interested in the truth but are simply pursuing a partisan political agenda or are out to make money (compared to over-compensated adherents to the government line who, presumably, are not).

7. Invoke authority. Here the controlled press and the sham opposition can be very useful.

8. Dismiss the charges as "old news."

9. Come half-clean. This is also known as "confession and avoidance" or "taking the limited hangout route." This way, you create the impression of candor and honesty while you admit only to relatively harmless, less-than-criminal "mistakes." This stratagem often requires the embrace of a fall-back position quite different from the one originally taken. With effective damage control, the fall-back position need only be peddled by stooge skeptics to carefully limited markets.

10. Characterize the crimes as impossibly complex and the truth as ultimately unknowable.

11. Reason backward, using the deductive method with a vengeance. With thoroughly rigorous deduction, troublesome evidence is irrelevant. E.g. We have a completely free press. If evidence exists that the Vince Foster "suicide" note was forged, they would have reported it. They haven't reported it so there is no such evidence. Another variation on this theme involves the likelihood of a conspiracy leaker and a press who would report the leak.

12. Require the skeptics to solve the crime completely. E.g. If Foster was murdered, who did it and why?

13. Change the subject. This technique includes creating and/or publicizing distractions.

14. Lightly report incriminating facts, and then make nothing of them. This is sometimes referred to as "bump and run" reporting.

15. Baldly and brazenly lie. A favorite way of doing this is to attribute the "facts" furnished the public to a plausible-sounding, but anonymous, source.

16. Expanding further on numbers 4 and 5, have your own stooges "expose" scandals and champion popular causes. Their job is to pre-empt real opponents and to play 99-yard football. A variation is to pay rich people for the job who will pretend to spend their own money.

17. Flood the Internet with agents. This is the answer to the question, "What could possibly motivate a person to spend hour upon hour on Internet news groups defending the government and/or the press and harassing genuine critics?" Don t the authorities have defenders enough in all the newspapers, magazines, radio, and television? One would think refusing to print critical letters and screening out serious callers or dumping them from radio talk shows would be control enough, but, obviously, it is not.
PLAYAS, N.M. -- The Phelps Dodge mining company pictured a suburban utopia with a Southwestern flavor when it built this town for its employees from scratch in the early 1970s. It incorporated a six-lane bowling alley, a rodeo ring, a helicopter pad, a shooting range and a swimming pool into the community of 259 ranch-style homes.
But the company shut its nearby copper smelter because of sluggish prices in the late 1990s. And these days, more animals than people can be found wandering the streets.
Quail, javelinas and the occasional mountain lion strut through empty cul-de-sacs with names like Chaparral, Lomitas and Ocotillo. Weeds and creosote bush poke through the asphalt.
So the residents of Playas, all 50 or so of those remaining from the peak of 1,000, say they are more than ready for their town to become a target for pickups laden with explosives and simulations of suicide bombs, water-supply poisoning and anthrax attacks.
In what might be the beginning of Playas' renaissance, the Department of Homeland Security is channeling $5 million to a small New Mexico engineering school to buy the entire town. The school, in turn, aims to turn the town into one of the country's top locations for anti-terrorism training.
'Too quiet'
"I wish they'd hurry up and start hiring people," Carol Davis, 51, a part-time emergency medical technician, said in front of her spacious home, with the Chiricahua Mountains in the distance. "It's too quiet out here right now. I'd like a job driving an ambulance or something."
No one denies that steady jobs are scarce. A sign hanging on the Western Bank window sums up the level of local economic activity: "Bank hours: Friday only, 9:30 a.m. to 4:30 p.m. Drive-thru only."
Davis' husband, Alan, is part of a skeleton crew of 13 Phelps Dodge employees who watch over the shuttered smelter 10 miles south of town, ensuring that electricity and water still flow to the facility, which is on standby status. The smelter, about 40 miles north of the Mexican border, is called "La estrella del norte" ("star of the north") by migrants using its flashing lights as a beacon for crossings into the United States.
The isolation of Playas is part of the allure for New Mexico Tech, which expects to complete the purchase in the next few weeks.
The town is nestled in the empty desert plains, near where Gen. John J. Pershing once searched in vain for Pancho Villa, the Mexican revolutionary and bandit who attacked the border town of Columbus in 1916. The nearest city, El Paso, is three hours away on a winding highway where every other automobile seems to be a sport-utility vehicle operated by the Border Patrol.
"Playas is not your typical ghost town with a saloon and a couple of storefronts, which is what made it so attractive to us," said Van Romero, vice president for research and economic development at New Mexico Tech, based in the town of Socorro.
The university, which has 1,800 students, has undergone its own transformation in recent years, training more than 90,000 emergency workers to respond to terror attacks since the Oklahoma City bombing of 1995. Begun in the late 19th century as the New Mexico School of Mines for mining engineers, it was renamed the New Mexico Institute of Mining and Technology, reflecting in part its new mission. Altogether, it is receiving $20 million in grants from the Department of Homeland Security for anti-terrorism programs.
Playas will be used mostly to train security, medical and military personnel to prevent attacks as well as respond to them. "The town has all the characteristics of a contemporary American community: the churches, the bank, the health clinic, even the baseball diamonds," Romero said. "Plus, it's mainly empty."
It also has some unusual features for a town its size. Amenities include an airstrip capable of handling small jets and underground electric wiring connecting every home to the grid. There is also the Feelgood Lounge, the town's watering hole, and the Copper Pins bowling alley. Phelps Dodge is including about 1,200 acres of land surrounding Playas in the sale.
The lack of skyscrapers is not considered a problem. Romero said he would leave those simulations to Texas A&M, which operates a facility in College Station, Texas, called Disaster City, where high-rises can be collapsed in a mock disaster setting.
Some in town remain wistful about the Playas they knew. "We used to be a place where all the families looked after each other," said Cheryl Wright, 49, an accountant and a third-generation Phelps Dodge employee. "There was a South African wife of one of the supervisors who used to have teas on her lawn for all the wives. It was so idyllic then; now it's kind of dull."
A cheap home
Many houses are slowly being eroded by the sandstorms that ravage the "bootheel" part of New Mexico. The doors of some homes have been kicked in by migrants looking for a place to escape the elements on their way to more prosperous destinations.
Still, Playas is cheap for those who remain. The Phelps Dodge employees pay the company just $50 a month in rent for subsidized homes, some sprawling over more than 2,000 square feet, while those who do not work directly for the company pay about $350 a month.
A little anxiety creeps into the conversation when locals discuss their future jobs.
"I'd like to know what they're going to do with us," said James Noel, 57, a subcontractor who tends the lawns and thickets of prickly-pear cactus at the entrance to Playas. "I like it out here, the wide-open spaces. I'd like to stay."
Romero, the administrator at New Mexico Tech overseeing the project, said he would not ask residents to leave before the "attacks."
"On the contrary, we'd like to have them stay," he said in a telephone interview from his office in Socorro. "We figure about 200 jobs should be created by our transformation of Playas, and some of those opportunities should go to the people living there. We're going to make it as safe as possible for them."
Many people who once called Playas home have drifted to where the work is. Some moved to Johnson Atoll, a U.S. possession 800 miles southwest of Hawaii in the Pacific, to work on a project destroying chemical weapons.
A list posted at the entrance of the Copper Pins attests to another opportunity: war. The roster of about 20 names shows military affiliations and postings, with Kandahar, Kuwait City, Baghdad and Kabul figuring prominently.
When it put the town on the market, Phelps Dodge fielded inquiries from religious organizations and retirement communities as well as New Mexico Tech. The company is getting nearly 60 percent more than the $3.2 million it originally sought.
Pleased with the deal, Phelps Dodge is hoping to repeat its success. Interested parties are invited to bid for another abandoned company town: Kitsault, British Columbia. The asking price is $5.4 million.
The world is dividing into two hostile camps: Islam and "us." That is the unerring message from Western governments, press, radio and television. For Islam, read terrorists. It is reminiscent of the cold war, when the world was divided between "Reds" and us, and even a strategy of annihilation was permissible in our defense. We now know, or we ought to know, that so much of that was a charade; released official files make clear the Soviet threat was for public consumption only.
Every day now, as during the cold war, a one-way moral mirror is held up to us as a true reflection of events. The new threat is given impetus with every terrorist outrage, be it at Beslan or Jakarta. Seen in the one-way mirror, our leaders make grievous mistakes, but their good intentions are not in question. Tony Blair's "idealism" and "decency" are promoted by his accredited mainstream detractors, as the concocted Greek tragedy of his political demise opens on the media stage. Having taken part in the killing of as many as 37,000 Iraqi civilians, Blair's distractions, not his victims, are news: from his arcane rivalry with treasurer Gordon Brown, his Tweedledee, to his damascene conversion to the perils of global warming. On the atrocity at Beslan, Blair is allowed to say, without irony or challenge, that "this international terrorism will not prevail." These are the same words spoken by Mussolini soon after he had bombed civilians in Abyssinia.
Heretics who look behind the one-way mirror and see the utter dishonesty of all this, who identify Blair and his collaborators as war criminals in the literal and legal sense and present evidence of his cynicism and immorality, are few; but they have wide support among the public, whose awareness has never been higher, in my experience. It is the British public's passionate indifference, if not contempt for the political games of Blair/Brown and their courts and its accelerating interest in the way the world really is, that unnerves those with power.
Let's look at a few examples of the way the world is presented and the way it really is. The occupation of Iraq is presented as "a mess": a blundering, incompetent American military up against Islamic fanatics. In truth, the occupation is a systematic, murderous assault on a civilian population by a corrupt American officer class, given license by its superiors in Washington. Last May, the US Marines used battle tanks and helicopter gunships to attack the slums of Fallujah. They admitted killing 600 people, a figure far greater than the total number of civilians killed by the "insurgents" during the past year. The generals were candid; this futile slaughter was an act of revenge for the killing of three American mercenaries. Sixty years earlier, the SS Das Reich division killed 600 French civilians at Oradour-sur-Glane as revenge for the kidnapping of a German officer by the resistance. Is there a difference?
These days, the Americans routinely fire missiles into Fallujah and other dense urban areas; they murder whole families. If the word terrorism has any modern application, it is this industrial state terrorism. The British have a different style. There are more than 40 known cases of Iraqis having died at the hands of British soldiers; just one soldier has been charged. In the current issue of the magazine The Journalist, Lee Gordon, a freelance reporter, wrote, "Working as a Brit in Iraq is hazardous, particularly in the south where our troops have a reputation (unreported at home) for brutality." Neither is the growing disaffection among British troops reported at home. This is so worrying the Ministry of Defense that it has moved to placate the family of 17-year-old soldier David McBride by taking him off the AWOL list after he refused to fight in Iraq. Almost all the families of soldiers killed in Iraq have denounced the occupation and Blair, all of which is unprecedented.
Only by recognizing the terrorism of states is it possible to understand, and deal with, acts of terrorism by groups and individuals which, however horrific, are tiny by comparison. Moreover, their source is inevitably the official terrorism for which there is no media language. Thus, the State of Israel has been able to convince many outsiders that it is merely a victim of terrorism when, in fact, its own unrelenting, planned terrorism is the cause of the infamous retaliation by Palestinian suicide bombers. For all of Israel's perverse rage against the BBC – a successful form of intimidation – BBC reporters never report Israelis as terrorists: that term belongs exclusively to Palestinians imprisoned in their own land. It is not surprising, as the recent Glasgow University study concluded, that many television viewers in Britain believe that the Palestinians are the invaders and occupiers.
On September 7, a Palestinian suicide bomber killed 16 Israelis in the town of Beersheba. Every television news report allowed the Israeli government spokesman to use this tragedy to justify the building of an apartheid wall – when the wall is pivotal to the causes of Palestinian violence. Almost every news report marked the end of a five-month period of "relative peace and calm" and "a lull in the violence." During those five months of relative peace and calm, almost 400 Palestinians were killed, 71 of them in assassinations. During the lull in the violence, more than 73 Palestinian children were killed. A 13-year-old was murdered with a bullet through the heart, a 5-year-old was shot in her face as she walked arm in arm with her 2-year-old sister. The body of Mazen Majid, aged 14, was riddled with 18 Israeli bullets as he and his family fled their bulldozed home.
None of this was reported in Britain as terrorism. Most of it was not reported at all. After all, this was a period of peace and calm, a lull in the violence. On May 19, Israeli tanks and helicopters fired on peaceful demonstrators, killing eight of them. This atrocity had a certain significance; the demonstration was part of a growing nonviolent Palestinian movement, which has seen peaceful protest gatherings, often with prayers, along the apartheid wall. The rise of this Gandhian movement is barely noted in the outside world.
The truth about Chechnya is similarly suppressed. On February 4, 2000, Russian aircraft attacked the Chechen village of Katyr Yurt. They used "vacuum bombs," which release petrol vapor and suck people's lungs out, and are banned under the Geneva Convention. The Russians bombed a convoy of survivors under a white flag. They murdered 363 men, women and children. It was one of countless, little-known acts of terrorism in Chechnya perpetrated by the Russian state, whose leader, Vladimir Putin, has the "complete solidarity" of Tony Blair.
"Few of us", wrote the playwright Arthur Miller, "can easily surrender our belief that society must somehow make sense. The thought that the state has lost its mind and is punishing so many innocent people is intolerable. And so the evidence has to be internally denied."
It is time we stopped denying it.
LOS ANGELES (AP) - Sheree DiCicco was shocked to learn her insurance company used satellite images to determine her home was located too close to brush and would not be reinsured because of the potential for wildfire damage.
"I didn't know insurance companies would, or even could, do such a thing," said DiCicco, who lives in Auburn, Calif., in the Sierra foothills northeast of Sacramento.
Increasingly, however, insurance companies are using satellites to identify homes at high risk of fire damage because of their proximity to brush - a development that alarms some state regulators and privacy advocates.
First American Property and Casualty Insurance Co., which insures DiCicco's home, uses satellite imagery to examine about 10 per cent of the properties it insures, the company said. Most of them are in areas of heavy brush in California, Nevada and Arizona.
First American spokeswoman Jo Etta Bandy told the Los Angeles Times newspaper for a story in Saturday's editions if satellite images are questioned, field inspectors can be called in to make determinations about coverage of homes.
But state regulators said the practice is a form of redlining - discriminating against particular neighbourhoods - and could lead to policies being arbitrarily cancelled. Insurance Commissioner John Garamendi called it a serious problem but said he does not have the legal right to stop it.
"Insurance companies are using satellite imagery and just plain photos to redline vast areas of the state without taking into account the individual circumstances of an individual home," he said.
In California particularly, more insurance companies have turned to technology to help with risk assessment after last year's wildfires caused $2.6 billion in losses in southern California.
Pete Moraga, spokesman for Insurance Information Network of California, a media-relations organization supported by insurers, said use of satellite technology may prove to be positive if it makes the industry more efficient.
But Harvey Rosenfield, spokesman for the Foundation for Taxpayer and Consumer Rights, said the practice makes him uneasy.
"I'd not heard of this before; it's scary," he said.
"It has a creepy, intrusive aspect to it."
World Net Daily
September 23, 2004
Query doesn't bring up news stories critical of Beijing Communists
Google is censoring the Internet search results of users in China to block news stories critical of the nation's Communist government.
Researchers at Dynamic Internet Technology found that Chinese Net users who use Google's news search are prevented from seeing certain newssites that normally would come up in the list of results, the New Scientist reported.
Checkmate on the horizon

SOTT Editorial
Glenn Becker
26/09/2004
The saying that money is the root of all evil does not adequately describe that which is truly diabolical in human nature. After all, just try to live without money. The lust for money in excessive amounts is a more accurate description of the embedded foundation of evil, and out of this foundation grows the lust for power, and domination over others. Therein lies the true basis for malevolence in this world.
Overabundant wealth, and the power conjoined with it, inflates the egos of those fortunate enough to be in this position. Too much of a good thing is never enough, so they attempt to assuage their high-minded opulence and egocentricity by seeking complete dominance over all that they can possibly influence by using any means necessary. The world becomes their playground of scheming games and manipulations, a global chessboard of selfish maneuverings, in which they pathologically use any and all as pawns in the quest for their unquenchable domineering desires.
While there are many who embark on this quest they are merely rooks, knights and bishops at the foot of the throne of financial royalty, that ruthless royalty being the House of the Red Shield, the Rothschild Empire. Mayer Bauer, a coin trader, who lived in the Jewish sector of Frankfort, Germany, began using the surname Rothschild in the mid 1700's. Rothschild, interpreted as 'red shield', from German, was derived from the Ashkenazi Jewish sects' custom of using symbols to denote their family lineage by hanging a sign in front of their homes with their favored symbol.
The Bauer family used the symbol of a red hexagram as their moniker. The red, six pointed star, also known as the Seal of Solomon; a symbol also used by Majick Kabbalists throughout the ages in their occultist rituals, was adopted by Mayer Bauer as his coat-of-arms, and thus, the new surname Rothschild. Mayer Rothschild later became acquainted with Freemason and occult luminaries of the time while working at the Oppenheimer Bank in Hanover. Through this network of contacts he became a primary financial advisor to the Hesse-Cassel royal family. The Hesse-Cassel royals are best known for hiring out their Hessian troops as mercenary forces to other countries during that era. Rothschild amassed a substantial fortune due to his alliance with the Hesse-Cassel royals, but the largest windfalls were gained by profiting from the American Revolution and the Napoleonic Wars. Rothschild had branched out into the imported goods business, and trading with most every participating country, legally and illegally in those wars, became the cornerstone of the Rothschild financial empire. Profiting from war and discord remains to this day the Rothschild's' financial coup de grace.
Just prior to the American Revolution, in 1770, Rothschild and Adam Weishaupt joined forces and began the planning of their own occult inspired secret society. Both men had done extensive research into ancient Luciferian cults and on May 1,1776 they founded the Ancient Illuminated Seers of Bavaria, now commonly known as the Illuminati. The goal of their newly formed secret society is to this day, to rid the world of traditionalist religions and to implement, through time, a one world government and new religion based on their ancient occult beliefs of Lucifer worship. The means to achieve this goal is centered on the accumulation of enormous wealth in order to influence the politics of sovereign nations. If that were to fail to sway governments towards their globalist agenda, they would use their massive wealth to foment and fund conflict between nations, or fund political revolutions, and therefore profit on these conflicts and eventually use the debt incurred by the warring parties to manipulate these factions, or nations, to do their bidding.
The manner in which both sides of a conflict are funded has been for one branch of the Rothschild banking empire to fund one side, and another branch to finance the other, through a variety of economic, industrial and political conduits. No matter which side was victorious, the Rothschild Empire would gain the influence they desired. In 1834, the Illuminati selected Guisseppe Mazzini to head up their worldwide operations. Mazzini was a known anti-royalty revolutionary and the Bavarian government started to crack down on the Illuminati as a result of Mazzini's plots to overthrow various European monarchies. The members of the Illuminati, in response, hid their activities by joining more acceptable organizations including the Freemasons.
In effect, the Illuminati operated as a secret society camouflaged inside these organizations unbeknownst to their unwitting counterparts. During Mazzinni's tenure in the hierarchy of the Illuminati, he became aware of, and was impressed with a leading figure in the American Freemason organization named Albert Pike. Pike was of a like mind in regard to the idea of a one-world government and in 1859 began to form a more deliberate plan of action for the Illuminati to follow, to achieve their globalist agenda. Pike's schematic included various Illuminati induced and funded revolutions, and political movements, culminating in three World Wars to be fought in order to bring about a one-world government controlled by the House of Rothschild's Illuminati. According to Pike's plan, he explained in a letter to Mazzinni:
"The First World War must be brought about in order to permit the Illuminati to overthrow the power of the Czars of Russia and of making that country a fortress of atheism Communism. The divergences caused by the agents of the Illuminati between the British and German Empires will be used to foment this war. At the end of the war, Communism will be built and used in order to destroy the other governments and in order to weaken the religions.

The Second World War must be fomented to take advantage of the differences between the Fascists and the political Zionists. This war must be brought about so that Fascism is destroyed and that the political Zionism be strong enough to institute a sovereign state of Israel in Palestine. During the Second World War, international Communism must become strong enough in order to balance Christendom, which would be then restrained and held in check until the time we would need it for the final social cataclysm.

The Third World War must be fomented by taking advantage of the differences caused by the agents of the Illuminati between the political Zionists and the leaders of the Islamic world. The war must be conducted in such a way that Islam and the political Zionism mutually destroy each other. Meanwhile the other nations, once more divided on this issue will be constrained to fight to the point of complete physical, moral, spiritual and economic exhaustion. We shall unleash the Nihilists and the atheists, and we shall provoke a formidable social cataclysm which in all its horror will show clearly to all nations the effect of absolute atheism, origin of savagery and of the most bloody turmoil.

Then everywhere, the citizens, obliged to defend themselves against the world minority of revolutionaries, will exterminate those destroyers of civilization, and the multitude, disillusioned by Christianity, whose deistic spirits will from that moment be without compass or direction, anxious for an ideal, but without knowing where to render its adoration, will receive the true light through the universal manifestation of the pure doctrine of Lucifer, brought out in the public view. This manifestation will result from the general reactionary movement which will follow the destruction of Christianity and atheism, both conquered and exterminated at the same time."
Only the non-discerning, will be unable to place this template of the globalist agenda over historical events and not see its synchronicity and the dire near future implications it holds. As one can see, we are nearing the final stages of this diabolical plan, which portends a checkmate on the horizon for us all. Time is short, may we find the strength and courage to expose these manipulators of mayhem and deal a fatal deathblow to their bloodthirsty and greedy plan of Evil. Our complacent willingness has brought us to this crucial point in time. Only our free will can stop the final portion of their plan before it becomes too late.

FLORA, Ill. (AP) - An Illinois judge was critically injured Saturday when a massive explosion destroyed his house, authorities said.
The explosion also damaged several nearby homes and businesses and briefly disrupted electric service in and near Flora.
The blast knocked Clay County Circuit Judge Alan Buck out of his house and into a field, authorities said. He remained conscious and cried out for help when rescue workers arrived.
Buck was treated at a local hospital and later transferred to St. John's Hospital in Springfield, about 160 kilometres northwest, where a nursing supervisor reported the judge's condition as critical. The judge was later transferred to the burn unit at Springfield Memorial Hospital.
Flora Police Chief Rick Perry said an investigation is underway to determine the cause of the explosion, which was heard as far as six kilometres away.
ABOARD THE USS CORONADO (AP) -- In the first step toward erecting a multi-billion-dollar shield to protect the United States from foreign missiles, the U.S. Navy will begin deploying state-of-the-art destroyers to patrol the waters off North Korea as early as next week.
The mission, to be conducted in the Sea of Japan by ships assigned to the Navy's 7th fleet, will help lay the foundation for a system to detect and intercept ballistic missiles launched by "rogue nations."
Washington hopes to complete the network over the next several years.
"We are on track," Vice Admiral Jonathan Greenert, commander of the 7th Fleet, told The Associated Press in an interview Wednesday aboard the USS Coronado, which is based just south of Tokyo. "We will be ready to conduct the mission when assigned."
The deployment will be the first in a controversial program that is high on President Bush's defense agenda. Bush cleared the way to build the system two years ago by withdrawing from the 1972 Anti-Ballistic Missile Treaty, which banned ship-based missile defenses.
He said protecting America from ballistic missiles was "my highest priority as commander in chief, and the highest priority of my administration."
The project -- likened to hitting a bullet with a bullet, only at three times the speed -- is exceedingly complex, prompting many critics to argue that it will never be reliable or effective. It is also expensive, with an estimated price tag of US$51 billion over the next five years.
Even so, the missile threat is hard to deny.
More than 30 nations have ballistic missiles, according to the U.S. Defense Department's Missile Defense Agency. Though exact times depend on where the launch occurs, missiles could in less than 30 minutes reach virtually anywhere within the United States.
Greenert refused to give a specific date for the first deployment from the 7th Fleet, but said a deadline of Oct. 1 -- next Friday -- announced by Navy Secretary Gordon England in March has not changed.
Greenert, who assumed command of the Navy's largest fleet last month, also refused to name a target for the Sea of Japan patrols.
"I can't specify adversaries, but you're looking at rogue nations," he said in his first interview since taking the fleet command. "Take it from there."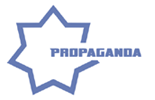 The country best fitting that description in East Asia is communist wildcard North Korea, which has missiles capable of reaching the American west coast and is believed to either already possess or be well on its way toward successfully developing nuclear weapons.
The North shocked Japan in 1998 by launching a multistage "Taepodong" ballistic missile over Japan's main island. Tokyo responded by beefing up its own surveillance capabilities and launching its first spy satellites in March 2003.
Though Japanese Prime Minister Junichiro Koizumi won a promise in 2002 from the North for a moratorium on further long-range tests, distrust runs deep.
This week, Japanese naval ships were dispatched to the waters off North Korea amid reports that Pyongyang was preparing to test launch a "Nodong" missile, which can reach much of Japan -- and the more than 50,000 U.S. troops stationed there -- in just minutes.
North Korea is believed to have at least 100 of the missiles.
Because of the North Korean threat, Japan has become the first country to agree to work with Washington on the missile defense project. It is upgrading its own destroyers and acquiring better U.S.-made interceptors -- the ship-launched Standard Missile-3 and the ground-based Patriot Advanced Capability-3.
"The Japanese are very interested in developing a missile defense," Greenert said.
He said the role of the 7th Fleet destroyers will be to provide long-range search and tracking of missile activity. Eventually, data gleaned by the ships would be transmitted to Ft. Greely in Alaska and Vandenberg Air Force Base in California, where, if necessary, interceptor missiles would be launched.
But for now, tracking and monitoring are as far as the mission can go. The interceptors won't be fully deployed at the American bases until next year.
When it comes to presidential politics there seem to be a half-dozen narratives favored by big (and small-minded) media: Who's ahead?, "Gotcha!", the (cynical) assumption that all policy pronouncements are explainable as political maneuvering, the idea that a campaign is being run by either skilled pros or incompetent losers, and here's what [name your candidate] ought to do, etc.
Last week the dominant narrative was Here's what Kerry ought to do. The week before it was Who's ahead? And this week it was "Gotcha!" The only problem was, they "got" the wrong guy--and missed the main issue.
Yes, Dan Rather and his 60 Minutes II colleagues ought to feel embarrassed, but so should his 60 Minutes I colleagues who seemed more eager to exonerate 60 Minutes from having anything to do with those tainted documents than to support their colleague, who has anchored CBS News with passion and professionalism for twenty-three years.
In retrospect, as many bloggers and Monday- and Tuesday- and Wednesday-morning quarterbacks will tell you, instead of going with documents of dubious provenance they should have gone with Marian Carr Knox, who, as Lieut. Col. Jerry Killian's secretary, would have typed them but says she didn't, yet adds that the information in them accurately reflects the views of her boss.
If, as seems to be the case, the underlying point of the 60 Minutes II episode was accurate, then it's a sad comment on the rest of the press that they have relentlessly and repeatedly focused on what Dan got wrong and relatively ignored what Dan got right (namely, that pressure was put on Killian to "sugar coat" Bush's National Guard record, that Bush got into the Guard via favoritism, that he got paid for meetings he didn't attend, that he missed the physical he signed up for, and all the rest).
What Rather got right relates to yet another presidential narrative--the one having to do with the President's character. If indeed Bush skipped out on his National Guard obligations at the time, that does not speak well for his character then. And if he arranged to have this dereliction expunged from his file after he became President, that does not speak well for his character now. (It may also be a violation of the law.)
Of course, if the media do their job between now and Election Day, there is one other narrative they ought to bring into focus--on the front page, the editorial page, the nightly news, in questions for the candidates during debates and everywhere else--and that is the issue that should have been front and center from the outset: the narrative about Iraq. Is the US war on Iraq an extension of what we did in Afghanistan, a real "war on terrorism" that's making the world a safer place? Or, especially in the absence of weapons of mass destruction, is it a disastrous diversion that has made our country less secure, resulted in the deaths of more than a thousand Americans and tens of thousands of Iraqis, and earned the United States unnecessary enemies around the world?
That, rather than Rather, is the issue.
British officials gave warning more than two years ago that Iyad Allawi, the interim Iraqi prime minister, was seen as "a western stooge" who "lacked domestic credibility", secret documents seen by The Telegraph reveal.
The Cabinet Office told ministers a year before the war in Iraq that the external opposition, made up of Mr Allawi's Iraqi National Accord and Ahmad Chalabi's Iraqi National Congress, was "weak, divided and lacks domestic credibility".
Mr Allawi, who was closely aligned with the CIA, and Mr Chalabi, who was initially the choice of many within the administration as Iraqi leader, were regarded by most Iraqis as "western stooges", warned a "Secret UK Eyes Only" options paper.
A coup attempt in 1996 allegedly organised by Mr Allawi, a neurosurgeon who was trained in Britain, in tandem with the CIA ended in "wholesale executions", according to the paper, which was prepared by the Overseas and Defence Secretariat in March 2002.
The documents also expressed concern over the possibility that the Americans would choose Mr Chalabi as the leader of Iraq after the ousting of Saddam Hussein.
They described Mr Chalabi as "a convicted fraudster popular on Capitol Hill".
Mr Chalabi was convicted in absentia for fraud in a Jordanian banking scandal in 1991 and was sentenced to 22 years in jail.
He continues to deny any wrongdoing.
LAGOS, Nigeria — A gunbattle between security forces and Islamic militants fighting to create a Taliban-style state in northern Nigeria left 29 people dead, most of them militants, police said today.
In the southern oil region, meanwhile, clashes between troops and tribal militia fighters forced oil giant Royal Dutch/Shell to evacuate two facilities, the company said. Shell said there was no disruption to its production and exports.
Security forces have been battling militants in the north this week after Islamic fundamentalist gunmen launched their first attack since January, assaulting police stations Monday in the towns of Bama and Gworza. Four police officers and two civilians were killed.
Since then police and army troops have pursued the militants and yesterday engaged in a gunbattle in the Gworza hills, near the border with Cameroon, killing 27 militants and two police, said Ade Ajakaiye, police commissioner for Borno state.
Security forces recovered 22 assault rifles and large quantities of ammunition. Five militants who fled into Cameroon were arrested by authorities there and will be returned to Nigeria, Ajakaiye said.
Nigerian army spokesperson Col. Mohammed Yusuf confirmed that troops of the army's 21st Armoured Brigade were involved with police in the operation to flush out the militants.
"We will get rid of them whether they're in the hills or the valleys," Yusuf said.
The radical sect known as Al-Sunna wal Jamma comprises mainly university students seeking to create a Taliban-style state in Africa's most populous nation. [...]

"Vote for President Hamid Karzai, or we will burn your houses down" -- that is the message a Pashtun tribe has broadcast on radio a fortnight ahead of Afghanistan's first presidential elections.
The threat, broadcast by the Terezay tribe in southeast Afghanistan's Khost province, competes with conflicting threats from Taliban insurgents roaming the border region who have vowed to kill people who take part in the vote. Elders of the Terezay tribe, part of the Pashtun ethnic group to which Karzai belongs, called on fellow tribal members to support the incumbent and threatened arson if they voted for one of his 17 rivals. "All the Terezay tribes' people should vote for Hamid Karzi ... if anyone from Terezay tribe votes for other candidates, the tribe will burn their houses," said the statement, broadcast live on local radio.
Meanwhile "night letters" distributed by loyalists of the ousted Taliban rulers threaten to kill all of the 18 candidates and anyone who supports the October 9 election. In a tape of the Terezay tribe's broadcast, obtained by AFP, the elders urged male and female members of the tribe to throw their support behind Karzai. "All of Terezay tribe people, including males and females, have to vote for Hamid Karzai, because he is the only suitable person for the presidential post," it said.
Some 120,000 to 150,000 Terezays are scattered throughout the mountains of southern and eastern Afghanistan.
LONDON (September 24, 3:00 pm ADT) - Despite warnings that a terrorist attack in Britain is inevitable, less than half of key local authorities in England have drawn up plans for mass evacuations, the BBC reported Friday.
The British Broadcasting Corp. said official documents it had obtained also showed that 77 percent of councils and 70 percent of police forces did not have plans to deal with people contaminated by chemical, biological, radiological or nuclear attacks.
Only one of the 28 strategic health authorities in England reported that it was ready to deal with mass casualties from a potential attack, BBC television said. Other authorities told a government survey they were partially prepared.
The confidential survey, commissioned last year by Deputy Prime Minister John Prescott, showed there were still gaps in planning to respond to a terrorist attack, the BBC said, without revealing how it obtained the survey information.
A spokesman for Britain's Cabinet Office responded to the BBC report by telling the network the government has been working for two years to improve the country's preparedness for terrorism.
Speaking on condition of anonymity, he said it would be wrong to comment on the results of those efforts since that is just the kind of information that terrorists would relish.
Some officials have said that, given the key roles Britain has played in the Iraq war and the global war against terrorism, it is likely to one day be the target of a terrorist attack.
One official, Sir John Stevens, the commissioner of London's Metropolitan Police, has described an al-Qaida terror attack on the British mainland as "inevitable."
RIYADH - A Frenchman was shot dead in the Red Sea city of Jeddah in what Saudi officials said was a "terrorist attack," the second shooting of a Westerner in the oil-rich kingdom in 10 days.
"We can say through the preliminary investigation that it is a terrorist attack," interior ministry spokesman Mansur al-Turki told AFP Sunday.
Sources in the kingdom's French community identified the victim as Laurent Barbot employed with French defence electronics company Thales, which is working on a military project in Jeddah and the eastern industrial city of Jubail.
Turki confirmed the victim worked for Thales, formerly known as Thomson CSF, and said he was shot twice with a machine-gun. He said he was found dying and covered in blood at the wheel of his jeep which was blocking a lane on a road.
"A resident of French nationality was the target of shots that brought about his death on Sunday at 1 am (2200 GMT Saturday) in the Al-Zahra district of Jeddah," an interior ministry spokesman told the official SPA news agency.
French diplomats in Saudi Arabia could not be immediately reached for comment.
The incident was the latest in a series of shootings targetting Westerners but the first involving a French national in the kingdom, which has been battling a deadly wave of terror attacks since May 2003 blamed on Al-Qaeda sympathisers. [...]
LONDON - A bomb threat prompted a Greek Olympic Airlines passenger plane to make an emergency landing on Sunday at London's Stansted Airport, airport spokesmen said.
An airlines spokeswoman said the pilot of the Airbus 340 traveling from Athens to New York was informed over France of a call to a Greek newspaper that a bomb was on board.
Olympic spokeswoman Melina Pitta said: "There were 293 passengers on board and 12 crew, all of whom have been evacuated safely.
"We do not yet know if it was a hoax call or not," she said.
A Greek civil aviation official told Reuters that British security forces had swept "80 percent of the plane and have not yet found anything suspect."
British Tornado jets escorted the plane into the airport northeast of London, said a spokesman for Britain's Ministry of Defense.
"We responded to a request by the civil aviation authorities to escort the plane until it had landed safely," the spokesman said.
GONAIVES, Haiti (AP) — The torrents of water that raged down onto this city, killing hundreds of people, are testimony to a man-made ecological disaster. Poverty has transformed Haiti's once-verdant hills into a moonscape of bedrock ravaged by ravines.
More than 98% of its forests are gone, leaving no topsoil to hold rains. Even the mango and avocado trees have started to vanish, destroying a vital food source in favor of another necessity for the impoverished — charcoal for cooking.
"The situation will continue, and other catastrophes are foreseeable," Jean-Andre Victor, one of Haiti's top ecologists, said in the capital, Port-au-Prince.
"When you remove vegetation, the topsoil washes away. The earth isn't capable of absorbing rainfall," said Rick Perera of the international humanitarian group CARE, which supports alternative energy programs in Haiti to lessen dependence on charcoal.
Less tree cover also means less regular rain, since trees "breathe" water vapor into the air. The result is a dropping water table, making for even poorer farmers, the backbone of Haiti's economy.
A 90-minute flight from Miami, Haiti is one of the poorest countries in the world. Most of its 8 million people don't have jobs, and political instability discourages foreign investors.
U.N. Secretary-General Kofi Annan urged donors on Wednesday to help Haiti recover from the "devastating natural disaster." But it's very much a man-made one.
Most Haitians are descendants of African slaves brought over in the late 1600s by French colonizers who destroyed tens of thousands of acres of virgin forest to plant the cane that made Haiti the world's largest sugar producer. More wood was cut to fuel the sugar mills. Entire forests were shipped to Europe to make furniture of mahogany and dyes from campeachy.
After rebellious slaves defeated Napoleon's army and Haiti became the world's first black republic in 1804, great plantations were divided among the slaves.
Under an inherited French law, land is shared among a man's heirs. One of the fastest growing populations in the world — Haitian women average five births each — has reduced the average holding to little more than a half acre. That's not enough to support a family of seven even in a good rainy season.
Pressed for income, farmers chopped trees to make and sell charcoal.
From the air, you can see the border with the Dominican Republic, which shares Hispaniola island with Haiti. Lush forests stop suddenly and give way to barrenness. Vast stretches of the Dominican Republic remain in the hands of a wealthy few.
The difference in vegetation also is reflected in the death tolls. The Dominican Republic lost just 19 people to Jeanne, including 12 people who drowned in swollen rivers.
In 1950, about 25% of Haiti's 10,700 square miles was covered with forest, said Victor, the agronomist. In 1987, it was 10%. By 1994, 4%. Now, foreign and Haitian scientists find only about 1.4% of the Maryland-sized nation is forested, he said.
Here in Gonaives, where rebels launched the rebellion that forced out President Jean-Bertrand Aristide last February, Jeanne deluged the region with rains for some 30 hours. Water-logged valleys behind the mountains funneled torrents of water that bloated the four rivers surrounding the gritty city of 250,000 people.
After the May floods, interim Prime Minister Gerard Latortue, said, "The root of the problem is that we have to go and reforest the hills and until we do that, every two, three, four years after some heavy rain, the same thing could happen again."
Over the past 20 years, the U.S. Agency for International Development has planted 60 million trees in Haiti, but the poor chop down 10 million to 20 million trees each year, said David Adams, USAID director in Haiti.
Perera, the CARE official, said small-scale replanting projects and pilot programs using alternative cooking fuels such as solar energy and propane are trying to change habits. Still, 71% of the energy used in Haiti comes from charcoal, Victor said.
Though the deforestation is obvious, many steeped in superstition believe the disasters are caused by a higher power, a belief that officials say makes it hard to fix the problems.
"It was God who made this flood," said Eliphet Joseph, a 43-year-old salesman.
Other people blame decades of official corruption and mismanagement.
"The whole country's environment is messed up, that's why we had these (floods)," said Cherly Etienne, 28, who lost her cousin and aunt.
FORT PIERCE, United States - Hurricane Jeanne battered Florida, smashing homes, tearing off roofs, flooding streets and leaving one million people without electricity.
The fourth hurricane to pummel Florida in six weeks, Jeanne made landfall at the same spot where Charley slammed into its southeastern coast earlier this month.
When it crashed ashore, it was a powerful category three hurricane packing winds of 193 kilometers (120 miles) per hour, with higher gusts.
By 1800 GMT, Jeanne lost strength and was downgraded to a tropical storm, with maximum sustained winds dropped to nearly (70 miles) per hour, with higher gusts. "Continued weakening is forecast over the next 24 hours," the Miami-based National Hurricane Center (news - web sites) said in an advisory.
Jeanne's center was located some 32 kilometers (20 miles) southeast of Brooksville, Florida, moving towards the northwest at 16 kilometers (10 miles) per hour.
Forecasters expect the weakened Jeanne to move over northern Florida over the next 24 hours.
As soon as the worst of the storm was over here at dawn, police and rescue workers cruised the sodden, debris-strewn streets.
Authorities imposed curfews to help emergency teams move faster, and to deter looters from plundering boarded up homes and businesses. [...]
In Fort Pierce, one of the towns worst hit by the storm, trees, lamp posts and traffic lights littered the streets. Numerous trailer homes were smashed to pieces, as Jeanne in some cases completed the destruction Frances had started three weeks ago.
The eye of the hurricane made landfall just before midnight (0400 GMT Sunday) at Hutchinson Island, just south of Fort Pierce. The storm was the same that last week devastated northern Haiti, leaving some 1,300 people confirmed dead and hundreds more missing and feared dead.
Eerie green flashes lit up the night sky as transformers blew out, cutting electricity for yet more residents of the storm-weary state.
Frantic callers telephoned radio stations and emergency services to say their houses were coming apart.
Forty people in a special needs shelter in Brevard County were moved in the night after the roof of the facility flew off, said Dave Bruns of the Florida Emergency Management Agency.
Forecasters warned of tornadoes and said the storm had pushed four to seven feet (1.2 to 2.1 meters) of ocean water onto land as torrential rain poured yet more water onto saturated ground.
Early indications suggested that faster, fiercer Jeanne was dealing a bigger blow to Florida than did Frances.
Florida Governor Jeb Bush asked the US president -- his brother George W. Bush -- to declare the state a disaster zone for the fourth time in six weeks to "help us expedite additional support." [...]
Around 900 B.C.E., a Greek shepherd named Magnus walked on rocks that mysteriously plucked the iron nails from his sandals. Three hundred years later, the philosopher Thales discovered that amber, rubbed with cloth, inexplicably attracted feathers.
These two phenomena, with a few millennia of human curiosity and ingenuity, eventually led to supercomputers, telecommunications and innumerable other "miracles" of technology that define our society today. Imagine going back in time, demonstrating these things to Thales and Magnus—showing them the tree that grew from the seed they planted. Hopefully that thought will help put things in perspective for what follows.
Science has changed a great deal in the last 2,600 years. Much of the "science" performed today is what philosopher of science Thomas Kuhn would call "normal science," a process of puzzle-solving. In a "mature science," like physics, most scientists spend their careers basically confirming the underlying assumptions that form the paradigm of the field. The vast majority of scientists today don't look for, or expect to discover, revolutionary new phenomena.
According to this view, only an infinitesimal fraction of those practicing
science in our age will become Newtons or Einsteins. The rest will live out their careers unnoticed and not remembered by history; Kuhn's term "puzzle-solving" seems to suggest that the work of such scientists has more in common with completing a crossword puzzle than actually exploring nature. While the role of such "normal" scientists is necessary, it is not at all glorious or even, arguably, meaningful.
Not all sciences, however, are mature ones. A prime example of a burgeoning science is parapsychology (the study of the transfer of information and energy through means inexplicable by physics).
Duke University actually has a legacy in this field of which most Duke students aren't aware. In 1927, a scientist named J. B. Rhine joined the faculty and began studying "the unexplained powers of the mind." He coined the term "extrasensory perception" (ESP). He revolutionized the field with his famous card-reading experiments—controlled experiments held to the most rigorous
scientific standards. Basically, Rhine noticed a phenomenon in nature, and began thoroughly exploring it.
Unfortunately, the Rhine Research Center (which used to be located in the West Duke Building) is no longer affiliated with the University. While parapsychology research was intriguing when it first became prominent back in the 1920s and 1930s, it quickly fell from grace in academia. In order to conduct experiments in the field, scientists like Rhine needed the approval of various University institutions (like Internal Review Boards) in order to work with human subjects, get funding, etc. Such institutions tend to be dominated by practitioners of mature sciences.
I don't purport to be an expert in the sociology or philosophy of science, but it seems to me that perhaps there was an element of jealousy in the decision to exile parapsychology from academia; perhaps the normal scientists who controlled the powerful institutions in the University realized the momentum of Rhine's work, and decided that if they couldn't shift or establish a scientific paradigm, nobody could.
Why exactly does parapsychology have such a bad rep? I am not talking about the "study" of UFO's and Bigfoot sightings. I am talking about the statistical analysis of data collected in legitimate, controlled scientific experiments. Modern-day parapsychology experiments involve electromagnetic shielding, Random Event Generators based on quantum processes, computer-randomized image selection and many other rigorous protocols employed throughout the sciences.
They yield evidence that is extremely statistically significant (evidence that wouldn't be questioned if it appeared in a psychological or pharmacological context). They yield evidence of a phenomenon in nature that cannot be explained away by our current body of knowledge—a phenomenon for which there is not yet a paradigm. This is the only reason why the field is abhorred by the "scientific community."
Parapsychologists today find themselves in the same place as Thales did 2,600 years ago, having just touched on something strange and intriguing. They need the support of the rest of the scientific community, not its spite and jealousy. After all, look at all we've created on the basis of some magnetic rocks and amber that attracted feathers. Imagine what technologies could be brought about in the next 2,600 years if we had the wisdom to recognize and cultivate burgeoning sciences.
The Rhine Research Center is still in operation today a mile off campus. If
you're interested in volunteering or learning more about parapsychology and its history at Duke, visit www.rhine.org.
---
Remember, we need your help to collect information on what is going on in your part of the world!
We also need help to keep the Signs of the Times online.
---

Check out the Signs of the Times Archives

Send your comments and article suggestions to us

---
Fair Use Policy
Contact Webmaster at signs-of-the-times.org
Cassiopaean materials Copyright ©1994-2014 Arkadiusz Jadczyk and Laura Knight-Jadczyk. All rights reserved. "Cassiopaea, Cassiopaean, Cassiopaeans," is a registered trademark of Arkadiusz Jadczyk and Laura Knight-Jadczyk.
Letters addressed to Cassiopaea, Quantum Future School, Ark or Laura, become the property of Arkadiusz Jadczyk and Laura Knight-Jadczyk
Republication and re-dissemination of our copyrighted material in any manner is expressly prohibited without prior written consent.
.