---
Printer Friendly Version
New Book!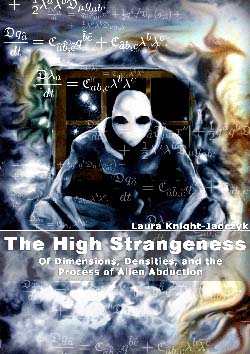 The High Strangeness of Dimensions, Densities and the Process of Alien Abduction
Anyone who wants to understand the hyperdimensional reality which is the "home" of alleged aliens, should pick up Laura Knight-Jadczyk's latest book, The High Strangeness of Dimensions, Densities and the Process of Alien Abduction.
With diligent research and a relentless drive for the facts, Laura strips away the facade of alien abductions masquerading as mind control and mind control masquerading as alien abductions. She then goes on to show how the Evil Elite rulers of the planet have merged, at the highest levels, with the Overlords of the Matrix Control System that underlies the structure of our reality.
Now, after 9-11, the fusion of the two worlds is almost complete. We have little time left, and the Controllers know it, and they have made plans…
Those who prefer the nourishment of truth over the poison of New Age myths, those who want a real peek at what is behind the Stargate Conspiracy, should get this book. Today. Read it - and weep.
Available at the end of August. Pre-order your copy now!
---
Picture of the Day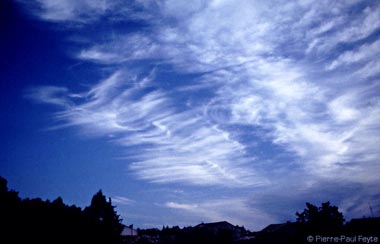 Cirrus Vetebratus
©2004 Pierre-Paul Feyte
Ground Zero Israel
SOTT Analysis
19/07/2004
Sharon's goal is to wipe the Palestinians off the face of the earth. However, despite the 3,000 Palestinian dead to date and the continued slaughter of civilians by the IDF, Sharon is not stupid enough to believe that he can achieve his goal by picking off the Palestinians one by one, clearly that would just take too long. A much more "efficient" way, in the mind of Sharon, would be to exterminate them en masse, under cover of a large scale conflict in the Middle East, perhaps with Iran or even Saudi Arabia. It is quite possible then that the continued brutalisation and murder of the Palestinians is designed to maintain the hatred and anger of Arab nations towards Israel. Provoking the enemy has always been a key part of the strategy of the "Zionists".
Think about it.
Why does Sharon want so desperately to withdraw the settlers from Gaza? Clearly he cares little for the welfare of ordinary Jews, given that he deliberately provokes Palestinian attacks against settlers and in all likelihood orders phony Palestinian suicide bombings to be carried out. So while Sharon sees anyone as expendable in achieving his main goal and understands that a few dead Jews is good for Israel, he also realises that many dead Jews is not good for Sharon, particularly if he could be accused of indirectly causing their deaths. Hence the need to segregate and wall the Palestinians into Gaza.
Over a million people on a tiny strip of land.
Jump forward in time then, perhaps a year or two, and imagine that the current US involvement in Iraq has expanded to include war with Iran or Saudi Arabia, and Israel is attacked and eagerly joins the battle. War is a dangerous game though, especially with psychopaths like Bush, Sharon and their handlers at the helm. Iran allegedly has in its arsenal many Russian made sunburst smart missiles, and others which can be equipped with chemical, biological and nuclear warheads, all of them capable of reaching Israel. But of course, Iranians can get things wrong. When you fire a missile(s) at Israel, there is the possibility that they could go "of course", one may even "tragically" end up hitting the Gaza strip or the West Bank.
Hundreds of thousands of Palestinians, wiped out in a few hours, and that is only if conventional weapons were used. Factor in nuclear, chemical, biological or ethnic specific weapons, and the death toll spreads massively to include, potentially, many of the 5 million Jews in Israel. After all, the majority of Palestinians and ordinary Jews are almost identical genetically.
As the dust settles over the bodies of the slain, Sharon will have but one task in mind - to scour the area for pieces of the missiles that fell and killed so many - because it is very likely that those missiles will bear Israeli identification markings.
In all of this, the question remains, who are these Zionists that have for so long been directing the fate of the Jewish people and indeed much of the world? Are they really Jews as they claim to be?... As Jews Against Zionism point out in an article below, although the Zionists claim that their goal is the protection of Jews, there is nowhere in the world where Jews are more in danger than in Israel itself. This precarious situation is the direct result of Zionist politics (and extermination squads) over the years, inciting the enmity of their Arab neighbors.
As always, our main concern is for the both the Palestinian and Jewish people, and indeed, the masses of humanity that seem set to be used as cannon fodder in the war games of the "elite".
Click here to comment on this commentary
Israeli soldiers continue killing spree
Monday 19 July 2004
Israeli occupation forces are continuing their Bait Hanun siege and have killed a number of civilians across Palestine.
The latest incident, in which grenades were flung at two youths, took place in Saida village north of Tulkarim in the West Bank.
Israeli occupation troops entered the village at 3am on Monday.
Two Palestinian men, Sahir Ajash and Basil Abu Shab, both in their late twenties, died in the attack.
According to witnesses, a grenade was thrown on to a porch where Abu Shab was sleeping. The explosion left half his body blown off from the waist down. Another unexploded grenade was found on the porch.
Ajash apparently fled but was later found dead with bullet wounds to the head, witnesses said.
Residents reported that the Israeli soldiers invaded the village in a number of military vehicles and a bulldozer and demolished part of house in the area where the men's bodies were found.
After the killings, one Israeli military vehicle remained while the rest moved out, and an angry, distraught crowd threw stones at the vehicle. A number of Israeli Jeeps returned and fired at the crowd, before finally withdrawing at about 2pm, witnesses and medical volunteers told Aljazeera.net.
Click here to comment on this article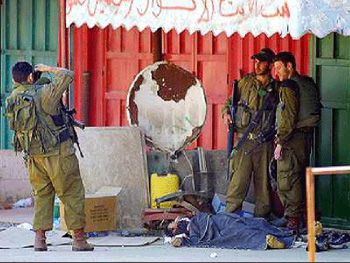 IDF soldiers pose for a picture over the body of a slain Palestinian
Israeli Soldiers Shoot Four Year Old Palestinian Child In the Head
Monday 19 July 2004
Two Palestinians, including one child, were killed by Israeli occupation troops in the southern Gaza Strip.
Four-year-old Samar Fujo died early on Monday morning of wounds she sustained after being shot in the head by Israeli snipers ten days previously in the Zurub quarter of the Rafah refugee camp, medial sources said.
Another unidentified Palestinian was also killed when Israeli forces opened fire at a civilian in the same area of the refugee camp, Palestinian security sources said.
Elsewhere in Gaza late on Sunday night, Israeli helicopter gunships fired several missiles at an agricultural college in Bait Hanun, leading to structural damage, but no injuries.
Israeli bulldozers also razed several square kilometres of civilian farm land, including greenhouses and a chicken farm belonging to Muhammad Zaanin.
The northern Gaza Strip village of 30,000 has been under siege since 30 June, when Israeli forces launched an incursion with the stated aim of creating a security zone after Qassam rockets fired into the Negev town of Sderot by Palestinian resistance fighters claimed their first fatalities.
Since that date, 14 Palestinians have been killed and more than 90 injured and about 2600 sq km of agricultural land cleared.
An Israeli military spokesperson has said the siege has been imposed in self-defence and will continue until they are "completely convinced that Qassam rockets are no longer being fired towards Israel and that such incidents will not recur in the future".
Civilian shot ten times
On Sunday, Palestinian mourners carried the body of Yasir Tantawi during his funeral at the Balata refugee camp in the West Bank city of Nablus. Tantawi, 21, was killed in cold blood on Saturday by Israeli occupation soldiers, witnesses told Aljazeera.net.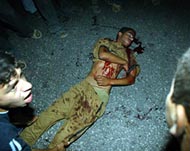 According to the International Solidarity Movement (ISM), at approximately 7pm on Saturday 17 July 2004, Israeli soldiers shot and killed the 21-year old in the streets of Balata.
Witnesses report that Tantawi was shot once in the leg by Israeli soldiers and then a further nine times as he lay in the street unable to move.
A Swedish national and fifth-year medical student, named only as Henrik, volunteering with the Palestinian Medical Relief Societies, ran towards Tantawi after he had been shot once and shouted to the Israeli soldiers that he was an international medical volunteer, the ISM revealed.
The Israeli soldiers ignored his pleas and shot Tantawi nine more times at point-blank range, with wounds ranging from his chest to his legs. By the time the medical volunteers could reach him he was dead, said an ISM spokesperson.
The reasons behind why Israeli occupation soldiers entered the Balata refugee camp remain unclear. Witnesses say the Israeli military left at approximately 8.30pm the same evening.
In an earlier incident on Friday evening, Bashar Zuraik, a 16-year old also from Balata, was shot in the eye by a rubber-coated steel bullet and is currently being treated in Jerusalem. He will most likely lose his sight, medics say.
In the past month, between 25 and 30 Palestinians have been killed by the Israeli military in Nablus alone.
While the Israeli forces may claim that they are continuing these daily incursions to find and kill ''wanted'' men, many innocent, unarmed Palestinians are being killed unnecessarily and in cold blood, medics have said.
Comment: And right there, in the final paragraph, you have the real reason why these "incursions" are taking place. It is utterly contemptable that stories such sa the above are getting so little airplay in the western media. Why? Who exerts so much control over the media that clear evidence of genocide is ignored by institutions like the BBC?
Click here to comment on this article
French Jews 'must move to Israel'
BBC
July 19, 2004
Israeli Prime Minister Ariel Sharon has urged all French Jews to move to Israel immediately to escape anti-Semitism. [...]
Mr Sharon acknowledged that the Paris government had made efforts to tackle the problem.
He added that France faced a new kind of anti-Semitism based on anti-Israeli feelings and propaganda. [...]
Comment: Anti-Israeli, or anti-Zionist? There are many Jews around the world who disagree with Sharon and Israel's current war against the Palestinians. Are these Jews also anti-Semitic??
Click here to comment on this article
Sharon rebuked over emigration call
Sunday 18 July 2004, 23:37 Makka Time, 20:37 GMT
France has sharply criticised Israeli Prime Minister Ariel Sharon after he urged French Jews to emigrate immediately to Israel to escape what he called "the wildest anti-Semitism".
Branding Sharon's language "unacceptable", a French Foreign Ministry spokesman said on Sunday Paris had demanded an explanation.
[...] Sharon, who regularly calls on all the world's Jews to migrate to Israel, acknowledged in a speech to Jewish leaders in Jerusalem that the French government was making efforts to stem anti-Semitism.
But he claimed the threat was so grave that French Jews should head for Israel without delay.
"If I have to advise our brothers in France, I'll tell them one thing - move to Israel, as early as possible. I say that to Jews all around the world, but there [in France] I think it's a must and they have to move immediately," Sharon said.
The French spokesman said: "We have been informed of comments made today by Sharon calling on the Jews of France to emigrate to Israel.
"We immediately made contact with the Israeli authorities to ask for an explanation of these unacceptable comments."
About 600,000 Jews and five million Muslims form part of France's population of 60 million.
The French Interior Ministry registered 67 attacks on Jews or their property and 160 threats against Jews in the first quarter of this year compared with 42 attacks and 191 threats in the last three months of 2003.
Click here to comment on this article
France sees Mideast agenda in Sharon emigration plea
PARIS, July 19 (AFP) - France reacted with indignation Monday to Prime Minister Ariel Sharon's call for Jews to flee to Israel, with politicians, press and religious leaders angrily rejecting his claim that the country is prey to the "wildest anti-Semitism."
After the foreign ministry in Paris issued a statement describing Sharon's remarks as "unacceptable," senior figures from the main parties took up the charge with Jean-Louis Debre of the ruling Union for a Popular Movement (UMP) saying the prime minister had "missed a good opportunity to shut his mouth."
For the Socialists, spokeswoman Annick Lepetit said that to "explain this anti-Semitism by saying that ten percent of the population is Muslim is like declaring there is a religious war going on in France."
Sharon told a meeting of American Jewish groups in Jerusalem Sunday that while he regularly called on Jewish communities around the world to immigrate to Israel, in France "it is a must... they have to move immediately" because of the hostility towards them from the country's five million Muslims.
Israeli government spokesman Avi Pazner told a French radio station Monday that Sharon had been "misunderstood" and that he only meant that the place of all Jews was in Israel.
But French Jewish leaders, who have persistently denounced the growing violence against their 600,000 strong community, rallied against the comments, with Richard Prasquier of the Representative Council of Jewish Institutions (CRIF) accusing Sharon of "pouring oil on the fire in an unacceptable fashion."
"The Jewish community is going through real anxiety about the future of its children. It knows that the political class is doing all it can to fight against this anti-Semitism.
"Some Jews are indeed asking questions about leaving. That is true. But in order to leave one must be of the opinion that the situation is out of control. And that is not the case," he said.
According to figures from the Jewish Agency, the body responsible for "aliyah" or immigration to Israel, some 2,300 French Jews made the move in 2003, a slight drop on the previous year. However the figure was less than 1,000 three years ago, before the start of the second Palestinian intifada.
The press meanwhile accused Sharon of deliberately distorting the truth about the condition of French Jews for political reasons.
"Ariel Sharon's attack is doubly disgraceful. Not just because France is not anti-Semitic, but because he knows it is not anti-Semitic," said the conservative daily Le Figaro.
The newspaper said that by slurring France's name with none-too-subtle associations with the wartime Vichy era, the prime minister wanted to remove the country's legitimacy as a partner in the Middle East peace process.
"His assault is aimed at undermining the credibility of President Jacques Chirac, one of the European Union's most eloquent advocates for a Palestinian state," it said.
The left-leaning Le Monde agreed, saying that since the September 11 attacks some American Jewish organisations have been bent on portraying France as a country "complicit in the Holocaust, where not a single Jew can feel safe. For two years these accusations have poisoned not just Franco-American relations, but Franco-Israeli relations too."
The evidence, according to Le Monde, is that Sharon is concerned less about provoking a rush of emigrants from France - which he knows is unlikely - than in "disqualifying France from the political game in the Middle East."
"The message the Likud leader wants to pass to the American organisations is the following: that a political resolution of the Israeli-Palestinian conflict is a matter between Israel and the US, and that Europe - sullied by its pro-Arab prejudice - must remain confined to its role as banker," it said.
Comment: Sharon's remarks must be taken in the context of the following, an article by Jews Against Zionism:
Click here to comment on this article
Greatest Hoax Ever Perpetrated On The Jewish People: Zionism And Anti-Semitism
Jews Against Zionism
7-19-4
We implore and beseech our Jewish brethren to realize that the Zionists are not the saviors of the Jewish People and guarantors of their safety, but rather the instigators and original cause of Jewish suffering in the Holy Land and worldwide. The idea that Zionism and the State of "Israel is the protector of Jews is probably the greatest hoax ever perpetrated on the Jewish People. Indeed, where else since 1945 have Jews been in such physical danger as in the Zionist state?!
[...] It has been the age-old intention of Zionism to intentionally stir up anti-Semitism anywhere possible, and even more commonly, to take advantage of any Jewish suffering anywhere in order to enhance its cause. Indeed, hatred of Jews and Jewish suffering is the oxygen of the Zionist movement, and from the very beginning has been to deliberately incite hatred of the Jew and then, in feigned horror, use it to justify the existence of the Zionist state this is, of course, Machiavellianism raised to the highest degree. Thus, the Zionists thrive on hatred and suffering of Jews, and seek to benefit thereby through keeping Jews in perpetual fear, causing them to ignore the true nature of Zionism, and instead to consider the Zionist state is their salvation.
[...] As far as Zionism is concerned, the founder of Zionism and apostate, Theodor Herzl, sought to intensify hatred of the Jew in order to enhance the cause of political Zionism. Here are some of his "pearls:

"It is essential that the sufferings of Jews. . . become worse. . . this will assist in realization of our plans. . . I have an excellent idea. . . I shall induce anti-semites to liquidate Jewish wealth. . . The anti-semites will assist us thereby in that they will strengthen the persecution and oppression of Jews. The anti-semites shall be our best friends." (From his Diary, Part I, pp. 16)
Additional words from the vivid imagination of this dreamer, from p. 68 of Part I of his Diary.

"So anti-Semitism, which is a deeply imbedded force in the subconscious mind of the masses, will not harm the Jews. I actually find it to be advantageous to building the Jewish character, education by the masses that will lead to assimilation. This education can only happen through suffering, and the Jews will adapt."
[...] There is a huge amount of literature describing how the Zionists made it very difficult to save Jews during and after World War II. As various individuals and organizations were trying to arrange departures of Jews to western countries, the Zionists worked overtime to prevent this from happening. They expressed the opinion that building up the Jewish population of Palestine was more important than enabling Jews to go to third countries, and they insisted to western powers that Jews should not be accepted anywhere other than Palestine. Indeed, Yitzchak Greenbaum, a famous Zionist, proclaimed that "one cow in Palestine was worth more than all the Jews in Poland. The infamous David Ben-Gurion said in 1938:

"If I knew it was possible to save all the children in Germany by taking them to England, and only half of the children by taking them to Eretz Israel, I would choose the second solution. For we must take into account not only the lives of these children but also the history of the people of Israel."

For more information about the brutal Zionist role during World War II, Click Here.

After the war, a Zionist 'religious' leader, Rabbi Klaussner, who was in charge of displaced persons presented a report before the Jewish American Conference on May 2nd, 1948 :

"I am convinced people must be forced to go to Palestine...For them, an American dollar appears as the highest of goals. By the word "force", I am suggesting a programme. It served for the evacuation of the Jews in Poland, and in the history of the 'Exodus'... To apply this programme we must, instead of providing 'displaced persons' with comfort, create the greatest possible discomfort for them...At a second stage, a procedure calling upon the Haganah to harass the Jews."

It is ironic that the Zionists proclaim their State as the safe haven for the Jewish People, when since World War II no place on earth has been as dangerous for Jews, both spiritually and physically, as the Zionist state.

The Zionists worked relentlessly to create fear among Jews in the Arab countries after the Zionist state was established. Their tactic work most successfully in Yemen, Morocco, Iraq, Algeria, Libya, Tunisia.
Comment: Is it not clear that this article is telling the truth? Where else on the planet are Jews in more danger than Israel itself? Certainly not in France! The Jews are being herded back to Israel for a reason, not to save them, but to finish them off.
Click here to comment on this article
Israel can't go it alone against Iran: politicians, analysts
JERUSALEM (AFP) Jul 19, 2004
Israel cannot go it alone against Iran's alleged nuclear weapons program, as the Jewish state did against Iraq when it bombed a reactor in 1981, politicians and analysts say.
Israeli politicians routinely say an Iranian atomic weapons capability would be a threat to Israel's very existence, but almost all admit that this time, the problem concerns the entire region, if not the world.
In 1981, Israeli warplanes destroyed Iraq's Osirak nuclear facility after intelligence confirmed Baghdad's intention of producing weapons there.
"This is not an Israeli problem. This time it is a world problem," said Yuval Steinitz, chairman of the Israeli parliament's foreign affairs and defense committee. "Iran is seeking to become a world power."
Under pressure from the United States, the International Atomic Energy Agency (IAEA) is investigating Iran's nuclear activities.
The Islamic republic denies US charges that it has a clandestine weapons program, saying it wants nuclear power only for generating electricity.
Unlike Israel, which is widely thought to possess up to 200 nuclear warheads, Iran has signed up to the IAEA's nuclear non-proliferation treaty (NPT).
Steinitz, a member of hawkish Prime Minister Ariel Sharon's Likud party, described Iran as "more ambitious than India, Pakistan or North Korea" -- three other new nuclear powers -- because it is seeking regional domination.
Iran revved up its nuclear program in the 1980s, when it was at war with Iraq and worried that Baghdad might develop the bomb.
US analyst Joseph Crincione said that while "Iran's motivations go far beyond Israel, that's accurate as far as it goes, but Israel is part of the mix."
Crincione, a non-proliferation expert at the Carnegie Endowment for International Peace, a Washington-based think tank, said that "for the Arab and Muslim public, Israel looms very large."
Israeli analyst Israel Elad Altman said the Jewish state is "the original enemy" for Iran, adding that the fundamentalist regime in Tehran is "committed to the destruction of the state of Israel and Israel feels this as a very direct threat." [...]
His colleague at the Institute for Policy and Strategy think tank, Schmuel Bar, said the Iranians were pushing ahead with their nuclear program because they can afford to, asking themselves, "What damage has been done? Have we sold one barrel less of oil?"
Bar said Iran could be prevented through economically damaging international sanctions from developing nuclear weapons, adding however that Tehran could avoid this by "adopting what we call premature posturing, giving the sense that it has more than it really does, that they can burn all of Israel" with nuclear weapons if necessary.
Ironically, this could be similar to what Israel has done with its "strategic ambiguity" policy of neither confirming nor denying it has nuclear weapons, even though it is widely believed that Israel has a sizeable nuclear arsenal.
Both Bar and Altman stressed the difficulties in moving militarily against Iran's program, as Israel did against Iraq in 1981.
The big difference is that the Iraqi program was "invested in a nuclear reactor" while the Iranian program is "diffused in different sites," Bar said.
"The level of intelligence and operational capability to take any action is immense," he said.
"You don't want to do something in order to have them get up later and thumb their nose at you," he said.
Iran's top national security official warned last month that Israel will suffer a "painful" response if it dares to attack any of Iran's nuclear facilities.
"I do not think Israel will make such a stupid move because it knows full well how we will respond," Hassan Rowhani said.
Comment: Guess where Bush, Kerry, or a military dictator will send US troops next? And while you're at it, take a wild guess as to where American leaders will get the troops for the operation?
Click here to comment on this article
Now we look at another issue, depleted uranium, a gift of the US government to the peoples of the world, a gift that will keep giving for billions of years.
Radiation in Iraq equals 250,000 Nagasaki bombs
By Bob Nichols
Online Journal Contributing Writer
[...] This story is about American weapons built with depleted uranium components for the business end of things. Just about all American bullets, tank shells, missiles, dumb bombs, smart bombs, 500 and 2,000-pound bombs, cruise missiles, and anything else engineered to help our side in the war of us against them has depleted uranium in it. Lots of depleted uranium.
In the case of a cruise missile, as much as 800 pounds of the stuff. This article is about how much radioactive depleted uranium our guys, representing us, the citizens of the United States, let fly in Iraq. Turns out they used about 4,000,000 pounds of the stuff, give or take, according to the Pentagon and the United Nations. That is a bunch.
Now, most people have no idea how much Four Million Pounds of anything is, much less of depleted uranium oxide dust (UOD), which this stuff turns into when it is shot or exploded. Suffice it to say it is about equal to 1,333 cars that weigh 3,000 pounds apiece. That is a lot of cars; but we can imagine what a parking lot with 1,333 is like. The point is this was and is an industrial strength operation. It is still going on, too.
No sir-ee, putting Four Million Pounds of Radioactive Uranium Dust (RUD) on the ground in Iraq was a definitely "on-purpose" kind of thing. It was not "just an accident." We, the citizens of the United States, through our kids in the Army, did this on purpose.
When the depleted uranium bullets, missiles, or bombs hit something or explode most of the radioactive uranium turns instantly into very, very small dust particles, too fine to even see (they call it: uranium oxide, that's the really bad stuff). When US troops or Iraqis breathe even a tiny amount into their lungs, as little as one gram, it is the same as getting an X-Ray every hour for the rest of their shortened life.
The depleted uranium cannot be removed, there is no treatment, there is no cure. The depleted uranium will long outlast the veterans' and the Iraqis' bodies though; for, you see, it lasts virtually forever.
[...] The admiral in India calculated the amount of radiation in the Nagasaki bomb and compared it with the number in the 4,000,000 pounds of depleted uranium left in Iraq from the 2003 war. Now, believe me, it is a lot more complex than that; but, that is essentially what the experts in India did.
How many Nagasaki bombs equal the radiation in the 2003 Iraq war? Answer: about 250,000 Nagasaki bombs.
How many Nagasaki bombs equal the radiation in the last Five American Nuclear Radiation Wars? Answer: about 400,000 Nagasaki bombs.
Who would do something like this?
We would.
[...] Every year about this time the southern winds leave a fine desert sand on the windshields of cars parked outside in Africa then Continental Europe and Britain. Soon this sand dust will carry a surprise. Thanks to the Americans. Thanks to us. We did this to the world. And, we wonder why they hate and despise us so.
Click here to comment on this article
THE IRON FIST OF TACTICAL NUKES, HIDDEN IN THE VELVET GLOVE OF STORIES ABOUT FUEL-AIR BOMBS, MOABS AND BUNKER-BUSTERS:
The detonation of the new "massive bomb" is a ploy to disguise the use of Nuclear Weapons by the US in the event of an attack on Iraq?
An Information Clearing House
03/14/03
The USA has already used Nuclear Weapons in GWI and Afghanistan, and is duping us as it prepares to use them again in GWII
When, on July 16th, 1945, the first atomic bomb was tested at Alamogordo, New Mexico, the USA had a cover story ready to hide this fact: a "Munitions Train" had blown up, people spoke of seeing the flash and hearing the blast, it was all down pat.
In a day and age where information is given out to the public only when such information, or what the so-called "Authorities" tell us is such, serves only the purpose of increasing hegemonic corporate profits at the expense of the many disenfranchised peoples worldwide, it is good to scrutinise what comes down from the simple point of view of:
Who Benefits By This?
Now in 1991, a totally gratuitous piece of info was tossed out to the hoi-polloi -- meaning us -- that the USA was going to use newfangled "fuel-air bombs" in its invasion of the beachheads of Kuwait, along with the proviso, that all media reporting would be subject to a 24-hour news blackout while this went on.
At the time it struck me as odd, that a surface-blast weapon such as a fuel-air bomb, should be used against soldiers dug into deep bunkers, and, knowing something of fuel-air explosives and their limitations, also the fact that they do produce an oxidised hydrocarbon and particulate metal ash cloud like a small nuclear weapon, and may even, using fuel such as powdered aluminum and magnesium mixtures or alloys, produce both a blinding flash, and perhaps even an electromagnetic signature pulse, they would, to the uninitiated, be fairly indistinguishable from a small nuclear weapon.
Also, alas! -- the other way round! -- should news be given in advance about their use, one might put in small nukes, such as Neutron Bombs, and nobody who was not an expert and had actually witnessed both, could really tell the difference, at all.
EXCEPT that in contrast to true fuel-air explosives, neutron bombs WOULD do the dirty on those underground bunkers and their inhabitants, as the neutron-particle rain they produce WOULD be capable of penetrating many meters of earth.
But surely, the USA would not do a dirty trick like that, announce the one thing and then do the other, surely not Alamogordo again, and all to expedite a war and limit American casualties, which might incite antiwar protests at home? Surely not against human beings?
in which it stated:
"The National Earthquake Information Center said it found no seismic activity as a result of the explosion, as some in the military had indicated might occur. A 10,000-foot cloud had been expected and local residents had been warned of possible loud noise.
Kathy Fite, a waitress at the International House of Pancakes in Fort Walton Beach, about 20 miles from the test site, said she heard the explosion, but it did not rattle the restaurant's windows or shake the ground.
She described the explosion as loud, but "not real loud." Fite said the blast was comparable to the sound of warships that sometimes test fire in the area.
Pentagon officials said they were examining results of the test to determine whether it worked as designed."
Doesn't this remind somewhat too distinctly of the story out of Alamogordo, New Mexico, about an exploding "munitions train", and local residents reporting seeing and feeling effects, etc -- which covered the Trinity Test?
If this is another Air-Blast weapon, then why should CNN's story (official line) go on to state that it is effective not only ABOVE GROUND, but also against deep targets? [My emphasis added]:
"As originally conceived, the MOAB was to be used against large formations of troops and equipment or hardened above-ground bunkers. The target set has also been expanded to include deeply buried targets." [ibid]
Doesn't this sound like one of the design parameters for a neutron bomb instead?
And why should Iraqi soldiers "mistake" this bomb for a small nuclear blast, if not that the official pre-denial means just that, and any voices raised in query of the official story versus those of soldiers on the ground be silenced well in advance? --
"But military officials tell CNN that the MOAB is mainly conceived as a weapon employed for "psychological operations." Military officials say they hope the MOAB will create such a huge blast that it will rattle Iraq troops and pressure them into surrendering or not even fighting. Officials suggest perhaps the Iraqis might even mistake a MOAB blast for a nuclear detonation."
Unfortunately -- I have news for all of you -- MOAB is NOT the "Mother of All Bombs".
THIS IS A COVER-STORY -- WE ARE BEING PREPARED FOR THE PRE-EMPTIVE USE OF TACTICAL NUCLEAR WEAPONS.
How do I know?
Well it is simple physics and chemistry -- the statement in the following article from Open Democracy, stating [excerpt and emphasis added]:
<http://www.opendemocracy.net/debates/article-2-88-1028.jsp>
Transports of death
"Both the MOAB and the BLU-82 have been incorrectly reported to be fuel-air explosive (FAE) weapons, where a cloud of a hydrocarbon-based aerosol is created that is then detonated. Because such an explosive uses the oxygen in the atmosphere as the oxidant, it is more Œefficient¹ than many high explosives, but it also requires relatively calm weather conditions and is difficult to use in quantities of more than a ton. Even so, a modern FAE is a very dangerous and damaging weapon, especially when used against buildings. There are unconfirmed reports that the Israelis used such weapons during the siege of Beirut in 1982. In that conflict, some 20,000 people died in and around the city.
"The BLU-82 and the MOAB are, in fact, much larger and more powerful weapons even than an FAE. They are based on a mix of ammonium nitrate and powdered aluminium in an aqueous suspension or slurry, with a binding agent to hold the materials together before detonation. The effect of the BLU-82 is astonishing, and rare film shows a detonation, shock wave and subsequent mushroom cloud very similar to a small nuclear weapon, even if it is actually a conventional bomb."
that:
"They are based on a mix of ammonium nitrate and powdered aluminium in an aqueous suspension or slurry, with a binding agent to hold the materials together before detonation" is, even by the standards of school-grade chemistry, FALSE, A DELIBERATE DECEPTION, no matter whom Open Democracy was quoting, because, namely,
"a mix of ammonium nitrate and powdered aluminium in an aqueous suspension or slurry"
is not even classified as a high explosive in any explosives handbook you may care to consult -- it is used in QUARRYING, and is known as a "Blasting Agent" -- meaning, it does not have the rapidity of detonation propagation or "Brisance" as have even relatively standard explosives such as C4 (phlegmatised Cyclo-Trimethylene-Trinitramine or RDX, in German "Hexogen"), rather that slurry HEAVES, rather than splits and smashes: its detonation velocity is little more than around 13'000 feet per second, whereas RDX can push 26-27'000 fps, depending on confinement and normally tested for such, phlegmatised or plasticised, in tubes of some standard diametre of around a half-inch or so at some standard packing density of around Specific Gravity 1.6-1.7.
Where Open Democracy got this information, I do not know, but it sounds like it was accepted in good faith, and its source we may guess at, given all the lies the governments have been telling us to cover atrocities we ourselves would never condone.
After sending these musings to some friends, and people on my lists, one of them wrote me back saying:
"Hi,
My brother is an ex-Marine (I know - no such thing). He told me months ago (rather casually, I'm afraid) - when we were arguing over the phone about Bush possibly using nukes on Iraq - that these were just low-grade depleted uranium nukes they were talking about using - NOT the mushroom-cloud generating nukes that we traditionally think of when we talk about nukes - e.g., the ones that were used in Hiroshima and Nagasaki... Besides, he told me - the US had ALREADY used many of these low-grade depleted uranium nukes in Iraq, during the FIRST Persian Gulf war, back in the early 90's. He seemed to believe that this was common knowledge amongst the military, and most ex-military personnel. He said the only difference between Bush I and Bush II was that Bush II was being straight up front about the use of these weapons (as if that was something to commend him for...!!!).
So - I'm very inclined to believe this piece of scoop."
I recently received an unconfirmable report of weapons used by the USA in Afghanistan, which melted rifles in the hands of dead soldiers:
Perpetual Death From America
http://www.rense.com/general35/perp.htm

"These are only three examples. There have been other cases where we suspect chemical weapons have been used. Most of the victims have had respiratory problems and internal bleeding for which there is no apparent cause." (Khalifa.com, October 30, 2001)
"At the fighting front north of Kabul, where Taliban forces were pounded night and day, many dead Taliban soldiers had no visible injuries except blood flowing out of their mouths, internal bleeding consistent with uranium based and chemical weapons. Furthermore, many dead Taliban soldiers had severe discoloration of the skin, orange, without being burned, while others had their rifles melted in their hands. This aroused suspicion among Taliban and others that weapons used by the US-UK military were not conventional weapons. Many Taliban soldiers that survived the bombing in the north have died after returning to their native villages in the south and southeast of the country. They had no physical injury upon their death, however, died from internal bleeding and other bizarre symptoms including uncontrolled vomiting, diarrhea, and blood loss in urine and stool. Their families were shocked with disbelieves.
"Another bizarre, yet tragic scene was reported near Rish-Khor military base in Kabul. Multiple witnesses reported seeing dead birds on tree branches with blood coming out of their mouths. As one witness put it:
"'We were amazed to see all these birds sitting quietly on [tree] branches; but when we shook the tree the birds fell down and we saw blood coming out of their mouths. Then we climbed the trees to see those that were still stuck on tree branches, all of them had bled from their mouths. Two of the birds appeared to be partly melted into the trees branches'."
Friends, since when has a fuel-air bomb suddenly developed the energy-densityof temperature AND duration, to cause effects like these?
Facit is, if we do not react, and that soon, to stop this madness of the pre-emptive use of tactical nuclear weapons in unilateral genocide-for-corporate-profit, disguised, well in advance, by corrupt media parroting disinformative blatherings about stuff most of us do not have the background to understand, we are deservedly all doomed to take what is coming down at us in a mad rush, our enslavement to corporate killers, to whom no life is sacrosanct, but only a cipher to corporate profit ends.
And moreso to our everlasting shame as a species, when that genocide is carried out against a population in which over 50% are children under the age of 15 years, and the rest mainly women and the aged, all sick from the first round of Uranium 238 pollution that has poisoned their countryside and corrupted their genes, all done by the only superpower left on this planet, with the most-devastating weapons of mass destruction ever conceived by Man, at the behest of power-insane politicians with extant corporate ties, already doling out lucrative contracts to their buddies in advance of their intended slaughter, and carried out by macho military men with deep-rooted psychic hangups in a ghastly overblown Thelma-and-Louise parody that is so sick, it could never even be shown to the public as satirical horror-movie in open cinemas.
Click here to comment on this article
Gore Vidal, 'Contrarian-in-Chief'
At 79, his writing is more outrageous than ever, especially about the ruling 'junta' in the White House. Ever since the events of Sept. 11, CHRISTOPHER DREHER reports, the patrician man of letters has become a rock star among dissidents -- and a contemptible fool in the eyes of his critics
By CHRISTOPHER DREHER
Saturday, July 17, 2004
"I dread to think what lessons Americans might draw from the examples provided by their government's behaviour in the post-9/11 orgy of destruction." -- Gore Vidal, July, 2004
[...] Mr. Vidal is somewhat philosophical about the future of the republic: "There'll be more of the same until the U.S. runs out of money or some sort of mystery plague remove us all from this vale of tears," he says.
But he is less sanguine about the possibility that his own work or anyone else's will be able to roll back the Bush administration's removals of individual privacy: "When one listens to the parade of Congress persons babbling about monsters that are lurking on every side to do us in if we are permitted any freedoms at all it is hard to imagine them doing anything except further erasing due process and so on."
Click here to comment on this article
America's Former Chief Weapons Inspector David Kay: Bush, Blair Should Have Known Intelligence Didn't Show Iraqi Threat

By Beth Gardiner Associated Press Writer
Published: Jul 18, 2004

LONDON (AP) - President Bush and British Prime Minister Tony Blair should have realized before going to war that intelligence on Iraqi weapons was weak and did not indicate Saddam Hussein posed a danger to the West, America's former chief weapons inspector in Iraq said Sunday.
David Kay resigned from the CIA in January and his conclusion then that Iraq did not have stockpiles of forbidden weapons caused serious problems for both Bush and Blair, undercutting their main justification for war.
He told Britain's ITV network that Bush and Blair "should have been able to tell before the war that the evidence did not exist for drawing the conclusion that Iraq presented a clear, present and imminent threat on the basis of existing weapons of mass destruction."
"That was not something that required a war," he said.
He said the leaders may not have been sufficiently critical of intelligence on Saddam's alleged weapons of mass destruction. [...]
Kay said analysts were facing pressure to support the belief that Saddam had weapons of mass destruction.
"Anything that showed Iraq didn't have weapons of mass destruction had a much higher gate to pass because if it were true, all of U.S. policy towards Iraq would have fallen asunder," he said in the interview.
Comment: Just to get it on the record, and in the interest of sanity, logic and objective truth, we would like to state clearly for all those interested in listening that there is OVERWHEMLING evidence which SHOWS CLEARLY that Bush and Blair and the other hawks in their governments WANTED THE IRAQ WAR and were prepared to find ANY EXCUSE that would justify an invasion of Iraq. All the pussyfooting around by the media, giving credence to the ideas that poor George and Tony were lead astray by bogus intelligence, is pure and utter nonsense at best, and outright complicity at worst (we vote for the latter btw). In short, George and Tony are attempting to sell a lie to the world - will you be one of those that buy into it?
There, we said it.
Click here to comment on this article
Best Kept Secret in Washington: War Wounded

Mike Blair – American Free Press July 16, 2004
Throughout history, the recording of battle deaths has graphically illustrated the terrible cost of war. But those who want a more accurate portrayal of that awful price should instead look to the wounded—those brave men and women who return home from combat with debilitating injuries to find that the battle, for them, has not ended.
In some wars, a deliberate effort was made to maximize the number of enemy soldiers maimed, not killed—on the logical understanding that one or more others on the opposing side would be tied up caring for the wounded, while the dead need minimal care.
From World War II to present, there have been 612,875 Americans, mostly young, who have lost their lives in the service of the nation. An additional 928,900 returned to their homes suffering from wounds they received on the battlefield.
In the war in Iraq, as of July 9, 882 U.S. servicemen and servicewomen have been killed, and, according to the Pentagon, in Iraq the ratio is estimated to be about six wounded for every battle death. But the Pentagon is not telling the whole truth.
Calling upon various resources, in and out of the military, American Free Press estimates that as many as 30,000 American servicemen have been sent home from Iraq and Afghanistan as a result of battle wounds, accidents and illnesses.
On May 1, President George W. Bush declared that the war was over in Iraq. It's been more than a year since that time, and, every week, large transport planes are still arriving at Andrews Air Force Base loaded with wounded soldiers, all unseen by most Americans.
According to experts AFP consulted, among those 30,000 airlifted from Iraq and Afghanistan are an unknown number of seriously wounded, who, like thousands of others before them in previous wars, are hidden from the public.
No one knows—or at least no one has been able to find out—just how many of these men still exist in underfunded Department of Veterans Affairs (VA) facilities throughout America, and possibly abroad, as the U.S. government maintains no public accounting of the "living dead."
As this scenario of America's "living dead" plays out during the Iraq war, the irony is that, according to recent reports, "Kevlar helmets, body armor equipped with ceramic panels, field improvisations to personal and vehicle armor all have contributed to better protection against [often fatal] bullet and shrapnel wounds but have left the extremities vulnerable."
Some have had their faces blown away or suffered irreparable brain damage. Some have no limbs, and some are totally paralyzed.
Somewhere in the many facilities run by the VA, these men exist, hidden away in the department's 163 hospitals, 135 nursing homes, 43 domiciliaries and 73 "comprehensive home-care programs."
How many of these men are there?
The American Legion doesn't know. The Veterans of Foreign Wars (VFW) doesn't know. The Disabled American Veterans (DAV) doesn't know. Not even the Purple Heart Association admits knowledge, and they should be aware of every soldier wounded in combat.
American Free Press contacted the VA, which didn't respond to our repeated inquiries. Sen. John Warner (R-Va.), the chairman of the Senate Armed Services Committee, also chose not to reply.
For Iraq and Afghanistan, it has been almost impossible to get an accurate accounting of the number of wounded.
In the February 16 issue, American Free Press first reported on the untold story of the thousands of injured U.S. military personnel being treated in a German military hospital. Reporting from the Landstuhl Regional Medical Center, military officials told AFP that 12,000 U.S. servicemen and women had been brought to that one facility to receive treatment before being sent to military hospitals in the United States.
According to Army Col. David Hackworth (retired), speaking more than six months ago, on Dec. 30:
"Even I...was staggered when a Pentagon source gave me a copy of a Nov. 30 dispatch showing that since George W. Bush unleashed the dogs of war, our armed forces have taken 14,000 casualties in Iraq—about the number of warriors in a line tank division."
That means "we've lost 10 percent of the total number" of available personnel—135,000. That 10 percent "has been evacuated back to the United States," said Hackworth. In other words, our forces have effectively been decimated. [...]
"George W. Bush is the only president to delight in posing for photographs, in combat gear, with real soldiers as one of 'the boys,' " a WWII vet told AFP. "However, he knows absolutely nothing about war and its costs. If he were to take a tour through a veterans hospital and see some of the devastated young men his belligerency has produced, he might have a different view of his record."
Click here to comment on this article
Baghdad councilors are falling victim to attacks, one by one
THE GUARDIAN
Sunday, Jul 18, 2004, Page 7
BAGHDAD - Gunmen have killed six Bagh-dad councilors in the two weeks since the US occupation formally ended, sending a wave of fear through Iraq's grass-roots politicians.
"I am not sure if I can continue," a member of the council in Mansour, the capital's wealthiest suburb, said on Friday. He had been happy in a first interview to have his name used but changed his mind after Jinan Joseph, a fellow councilor, was gunned down in his own home the night before.
Unlike the frequent attacks on Iraqi police stations and the assassinations of a handful of senior politicians, the killings of councilors go largely unreported in the Baghdad media.
Yet they are the most vulnerable group in Iraqi society.
"Sixty-one of [the] roughly 750 councilors have been killed in the last year. That's about 8 percent," the anonymous councilor said.
Councilors had hoped that with the transfer of sovereignty they would gain a respite, but the rate of killing has increased. With the installation of a government, they now fear marginalization as well.
At a recent meeting of Mansour council, which has 20 men and two women members, the only visitors were a reporter and a group of US army officers responsible for security patrols.
The meeting started with a minute's silence for two of the slain councilors and an interpreter for the US captain who was shot as she left for work last week.
"What is our role now that there is an Iraqi government?" one councilor asked.
Ali Radhi, an engineer chosen by the various district councils to be Baghdad's mayor, recounted how he had approached a minister in the new government for extra finance for the capital.
"He told me, 'Go to the Americans. They appointed you.'"
Another councilor said: "They tell us we are traitors because we are with the Americans, but they're the ones who were really appointed. We were elected."
Baghdad's system of government was one of the occupation authority's proudest creations.
In contrast to the centralized dictatorship of former Iraqi president Saddam Hussein, it was meant to bring government close to people and show Iraqis that even though there was not yet an elected national government, local bodies were already in action to help solve everyday problems.
To choose the councils, the occupation authority decided on a system of local caucuses, to be organized by the Research Triangle Institute, a private US company contracted by the US government.
Using public notices and radio announcements in the spring of last year, they advised citizens of an open meeting in every neighborhood.
The few who turned up chose batches of eight people for neighborhood councils. These then voted among themselves for members of the next tier, the 12 district councils. Others went on to the top tier, the Baghdad city council.
The US-backed authority supervised the process to prevent Baathists re-emerging, but their controlling hand and the fact that many of the councilors who attended the caucuses were already on the US payroll as guards, translators and subcontractors affected the councils' image.
Comment: If the Iraqi people were aware that the US had already bought many of the councilors - and that the US was actively controlling the formation of the new "Iraqi" government - why would any of them bother to show up at the neighborhood meetings? When your family and friends have been slaughtered by the Coalition of the Billing, and basic services such as electricity and an effective police force are nonexistent, there is no reason to assume that the occupying country has your best interests at heart. All the talk of bringing freedom and democracy to the Iraqi people was obviously just propaganda for the American populace.
Click here to comment on this article
Five days in the life of an invisible war
The rebels attack because the marines are there. The marines are there because the rebels attack. In an extraordinary dispatch, foreign correspondent of the year James Meek describes life in a Catch-22 world where a human life is valued at $500, the mercury rarely falls below 40 and the daily carnage goes largely unreported
Monday July 19, 2004
The Guardian
One morning earlier this month a fan turned too slowly to stir the air much in a dark little room in al-Karmah, a town west of Baghdad between Abu Ghraib and Fallujah. In one corner of the room, a US marine corporal sat counting out new dollar bills, balancing them on the toe of his desert boot as he prepared each slender wad.
An armed American lawyer sat at a desk in a straight-backed chair, facing a succession of Iraqi claimants who took their place opposite on a two-seater sofa. The sofa put the claimants, dressed in long white Arab tunics - dishdashes - at a lower level than the lawyer, and they stretched to gain height, eyes flicking between the lawyer's face and hands. The lawyer wore a pistol strapped to his thigh, a flak jacket and glasses. He was sweating heavily. The claimants spoke little, and the lawyer's speeches were brief. What was said was translated by a marine interpreter. The interpreter was armed, too, with an M16 automatic rifle. Everyone in the room was scared.
"Coalition forces regret the loss of your brother," said the lawyer. His name was Captain Jonathan Vaughn. "We understand it is a great loss to your family. We wish to offer something to you by way of sympathy and sorrow to help your family to rebuild after the loss of your brother. My commanding officer, Lieutenant Colonel Buhel, has authorised me to pay you $500 as sympathy for your loss. We understand that it is not enough money and nothing can replace the loss to your family. We wish that this small gift will help in some way. Much of the money that we had previously, the coalition forces have transferred to your government to help rebuild. We wish the best for you and your family and your country as you do rebuild. Thank you very much."
Vaughn stood up and the claimant stood up. The corporal handed Vaughn the dollars and Vaughn gave them to the claimant, who took them. They shook hands and the claimant left. The transaction took less than a minute.
The marines don't like to call it blood money, but it is money paid for human blood spilled. A lot of blood, Iraqi and American, has been spilled in Karmah and Fallujah, in the heart of rebel country. The marines in this area have paid out roughly $3.5m in compensation for damage, death and injury since April. The money is paid at the local marine commanders' discretion, and since it comes from the same funds that buy fresh food or air conditioners for the commanders' troops, and since it is possible that at least some of the Iraqi casualties were part of the armed resistance to the American presence, the incentive to pay out is not great. There is a limit of $2,500 per death but now the marines are paying much less.
Vaughn is the lawyer for the 3rd battalion of the 1st marine regiment, "3/1". The fact that 3/1 only replaced the previous regional garrison, 1/5, a few weeks ago, may seem a trivial detail. To Vaughn and his comrades, it isn't. The marines now patrolling this hostile area are fresh out of California and have not been responsible for the deaths of any Iraqis yet. But naturally, in local Iraqi eyes, nothing has changed. In Iraqi eyes, they are still the same occupiers whose clashes with the resistance in Fallujah and Karmah in April and May saw many civilians die, alongside marines and mujahideen. It cuts no ice with the families of the dead and wounded that Vaughn is compensating them for the acts of his predecessors. And in Karmah, little reported in the world beyond, the war goes on.
Vaughn was dealing with a queue of 15 claimants. He comes from Cleveland, Ohio, and it was his 29th birthday.
Vaughn: (to claimant): Hassan?
Hassan: Salam aleikum.
Vaughn: It's a beautiful son you have. I'm glad he could make it today. How is your other son doing? (Hassan shows Vaughn a scar on the little boy's head.) Oh, this is the son who was injured? He's a very strong son. A very strong boy. We are sorry that your son was injured in these conflicts. It is the children of this war that suffer the most. I wish there was much more that our country could do for you.
Hassan: It is in God's hands.
Vaughn: My commanding officer has authorised me to pay you $250 for your son's injuries that he suffered. However, I'm going to offer an additional $100 for his future surgery to make sure he grows up healthy and strong.
Hassan: My house was badly damaged.
Vaughn: I understand that there was much damage through all this conflict. However, right now all I'm authorised to pay is to try to help your son recover from his injuries. We regret that we cannot do more for you. I offer this $350 to try to help your son. He is a strong boy and we look forward to him growing up in a free Iraq. Is that the last one? OK. [...]
Comment: So the US military has doled out a whopping $3.5 million to date. Wow! Rummy and Dick must surely be feeling the pinch. In light of the fact that almost $20 billion has essentially "gone missing" from the "Iraq fund", handing out $500 to an Iraq whose brother or son has been murdered by trigger happy US rednecks is disgusting to say the least.
Click here to comment on this article
Flashback: Critics say Iraq fund was suspiciously tapped before handover
By Mark Matthews / The Baltimore Sun
03/07/2004
WASHINGTON -- U.S. officials in charge of the Development Fund for Iraq drained all but $900 million from the $20 billion fund by late June in what one watchdog group has called an "11th-hour splurge."
An international monitoring board is planning an audit of money from the development fund that was spent on contracts for Iraq's reconstruction that were approved without competitive bidding.
The fund, made up largely of Iraqi oil revenue, is intended to pay for the rebuilding of Iraq. Critics have charged that U.S. officials have failed to account properly for money spent so far.
In a report this week, the General Accounting Office said "contracts worth billions of dollars in Iraqi funds have not been independently reviewed." It also questioned what control over U.S.-approved contracts would now exist with the handover of formal sovereignty to Iraqis. [...]
Click here to comment on this article
Iran Rejects U.S. Claim of al-Qaida Link
With the focus of suspicion recently turning to Iran, Hamid Reza Asefi, an Iranian foreign ministry spokesman, yesterday acknowledged that some of the hijackers had passed through the country from Afghanistan months before the attacks. "We have long borders and it is not possible to fully control them. It is normal that five or six people who cross the border illegally over a period of five or six months may evade our attention.
The same happens on the border between Mexico and the United States." John McLaughlin, the acting director of the CIA, yesterday told Fox News: "We have no evidence that there is some sort of official connection between Iran and 9/11." But he said it was not surprising that the hijackers were able to pass through Iran, given the country's "history of supporting terrorism".
Click here to comment on this article
The Islamic emirate of Fallujah
By Pepe Escobar
Taliban leader Mullah Omar, one of America's most wanted, would love it: it's the new Kandahar, the Afghan city that was once the Taliban stronghold. Under Sharia (Islamic) law: Fallujah is now totally under the control of the Sunni Iraqi resistance and their emirs (chieftains). More than 10,000 mujahideen armed to their teeth rule more than 500,000 people, just 50 kilometers west of Baghdad.
Writers and professors in Baghdad with close family and tribal ties to Fallujah have explained to Asia Times Online the new order. In today's Fallujah, every military commander is an emir. They may be strident, conservative Salafis, philosophical Sufis, al-Qaeda admirers, former Ba'ath Party army officials, former secret-service agents, or even the average neighbor, a father of six.
If you qualify as an emir, you are a leading member of what is popularly described as "the Iraqi resistance" in control of "liberated Fallujah", a region off-limits to US troops ever since the United States handed over control of the city in May after a month-long siege.
Along with local imams and tribal chiefs, all emirs are also part of a Shura, a mujahideen council, created last winter and directed by two imams, Abdallah Janabi and Dhafer al-Ubeidi.
These imams may be considered the spiritual leaders of the resistance in Fallujah. Janabi, from the Saad bin Abi Wakkas Mosque, is a true radical: he is the leader of the takfiris - the fiercest warriors, some Iraqi, some from other Arab countries, some voluntary, some linked to Arab groups. Janabi was the first imam in 2003 to call for armed resistance against the occupation of Iraq, and for the summary execution of spies. Dhafer, from the al-Hadra al-Muhammadiya mosque, is a senior to Janabi in the Shura. His fatwas (religious edicts) carry enormous influence.
Fallujah is mujahideen country: it is where the resistance undertakes military training, hides weapons, contacts foreign fighters and organizes operations against a variety of targets in and around Baghdad. A selected group of mujahideen work as couriers between mosques in Fallujah and Baghdad. Many mujahideen are boys who started their military training in early 2002. Some went as far as becoming experts on modified Sidewinder missiles now used as shoulder-fired rockets.
Comment: The article continues on, describing life under Sharia law, drawing comparisons with the Taliban. Paranoia reigns with people asked to look out for "foreigners" and anyone suspicious. We have the mirror image of what is happening in the US with its citizens groups ratting on overdressed photographers. The dialectic of fundamentalism, each pole calling into existence its opposite. This is the future. This is your life.
Click here to comment on this article
The era of strategic deception
By Eric Margolis
HAVING PRESIDED over the two worst intelligence disasters since Pearl Harbor -- 9/11 and the misbegotten invasion of Iraq -- the Bush Administration and its apologists are now whining, "Okay, we were wrong about Iraq's weapons and supposed threat, but so was everybody else. Besides, it was all the CIA's fault."
No way. The Iraq weapons fiasco was absolutely not caused by an "intelligence failure," as the White House and the recent Senate whitewash claim.
U.S. national security and CIA were corrupted and blinded by extremist ideology, cowardice, and careerism.
Nor was everyone wrong about Iraq.
Scores of Mideast professionals, this writer included, insisted from Day 1 that Iraq had no weapons of mass destruction, posed no threat to the U.S., and had no link to al-Qaida.
Click here to comment on this article
Hamdi and the End of Habeas Corpus
The Death of the Great Writ of Liberty
By JENNIFER VAN BERGEN
July 19, 2004
Hamdi v. Rumsfeld, the unlawful enemy combatant case, is of greater importance to the future of this country than many realize. But the Supreme Court decision is full of contradictions and deceptions. On the one hand, the Court upheld the right to due process. On the other, the Court determined that an "appropriately authorized and properly constituted military tribunal" with truncated procedures might suffice.[1]
The Court cited the Geneva Conventions but only as the basis for its assertion that "detention may last no longer than active hostilities" and as support for its suggestion that a military tribunal will suffice.[2] It made no reference to the fact that for two years the United States has been violating Geneva and that such violation is a war crime.
While upholding due process, the Court ostensibly upheld the Writ of Habeas Corpus, also called the Great Writ of Liberty--the original use of which was to require the custodian of a person detained without charges to produce that person before a judge for a determination of the legitimacy of his detention. But the Court was speaking with a forked tongue. While saying Hamdi had the right to challenge his detention, the Court eviscerated that right by the applying a "balancing test" used in civil cases--a test that in fact originated in the context of the deprivation of welfare benefits. Rather than requiring the Government to supply probable cause of criminal activity in order to detain Hamdi, Hamdi has to somehow prove that he isn't what the Government says he is. The Court pointed out that the lower court "apparently believed that the appropriate process would approach the process that accompanies a criminal trial."[3] Well, yes, a person being held in custody has the right to be charged with a crime or released. But the Court rejected this approach, stating that Justice Scalia, who dissented, "can point to no case or other authority for the proposition that those captured on a foreign battlefield . . . cannot be detained outside the criminal process."[4]
Yet, considering that the "Great Writ" of habeas corpus arose out of unlawful detentions without probable cause,[5] it is hard to see why the Court would refused to apply criminal procedural protections to challenges to the detention of persons who have claimed innocence. Innocent until proven guilty is supposed to be our standard. And, otherwise, if a detained person is not charged as a criminals, he can only be detained if he is determined by a competent and independent tribunal to be POW.
The Great Writ of Liberty
Can it be that the Supreme Court justices do not know the law and history of the Great Writ of Liberty? Justice Scalia was the only justice who spoke honestly about it. He said: "The very core of liberty secured by our Anglo-Saxon system of separated powers has been freedom from indefinite imprisonment at the will of the Executive."[6]
He quoted from the famed Commentaries of the British jurist and legal scholar, Sir William Blackstone: [C]onfinement of the person, by secretly hurrying him to [jail], where his sufferings are unknown or forgotten, is a less public, a less striking, and therefore a more dangerous engine of arbitrary government.[7] He quoted from Alexander Hamilton: The writ of habeas corpus protects against "the practice of arbitrary imprisonments . . . in all ages, [one of] the favorite and most formidable instruments of tyranny."[8] And he added that "[i]t is unthinkable that the Executive could render otherwise criminal grounds for detention noncriminal merely by disclaiming an intent to prosecute, or by asserting that it was incapacitating dangerous offenders rather than punishing wrongdoing."[9]
Scalia even quotes from a 1997 Supreme Court opinion, that, "[a] finding of dangerousness, standing alone, is ordinarily not a sufficient ground upon which to justify indefinite involuntary commitment."[10] Then he notes that, of course, the allegations against Hamdi "are no ordinary accusations of criminal activity," but continues that "[c]itizens aiding the enemy have [traditionally] been treated as traitors subject to the criminal process."[11] He quotes from a 1762 treatise on treason that stated: The joining with Rebels in an Act of Rebellion, or with Enemies in Acts of hostility, will make a Man a Traitor: in the one Case within the Clause of Levying War, in the other within that of Adhering to the King's enemies.[12]
Although Scalia does not point it out, this language is reflected in our Constitution, which states that "[t]reason against the United States, shall consist only in levying War against them, or in adhering to their Enemies, giving them Aid and Comfort." The provision continues that "[n]o Person shall be convicted of Treason unless on the Testimony of two Witnesses to the same overt Act, or on Confession in open Court."[13] Finally, Justice Scalia points to our treason statute and other provisions that criminalize various acts of war-making and adherence to the enemy,[14] and notes that historically remedies for indefinite detention were "not a bobtailed judicial inquiry into whether there were reasonable grounds to believe the prisoner had taken up arms against the King[, but r]ather, if the prisoner was not indicted and tried within the prescribed time," he was discharged.[15]
This is, in fact, exactly what the Court's remedy is--a bobtailed inquiry -- , but what is even more odious is that the Court pretends to uphold the very thing it undermines: the Great Writ of Liberty. Instead of Congress having the courage to suspend the writ, as it and only it is authorized to do, or the Justice Department having the courage to bring criminal charges against Hamdi, or the Defense Department providing him with a real Geneva "status determination" hearing, or the Court insisting that the real basis of habeas corpus be upheld by mandating criminal process be followed, we have gotten, instead, the Mathews v. Eldridge standard, meant for determinations of deprivations of welfare benefits.
The Mathews standard goes like this: the process due "in any given instance" is determined by weighing "the private interest that will be affected by the official action" against the Government's asserted interest, "including the function involved" and the burdens the Government would face in providing greater process, then an analysis of "the risk of an erroneous deprivation" of the private interest if the process were reduced and the "probable value, if any, of additional or substitute safeguards."[16] What happened to probable cause of criminal activity? What happened to the Fourth, Fifth, and Sixth Amendment protections? What happened to innocent until proven guilty?
Given that Hamdi may now be heard by a military tribunal with procedures that allow for acceptance of hearsay evidence (not usually admissible in regular federal courts), a presumption in favor of the Government's evidence, and the burden on the detainee to prove the Government wrong, the result will be what one conservative commentator recently wrote: "[A]s long as Hamdi is given a meaningful opportunity to convince his captors that he should be released, their denial of his claim will probably be accepted by the Court."[17]
In the meantime, Hamdi is not the only one who will lose. The Great Writ has been a core part of democratic processes for over four hundred years. The Supreme Court may go down in infamy as the one that destroyed the Great Writ of Liberty, and along with it, our freedom.
Jennifer Van Bergen, J.D., is the author of The Twilight of Democracy: The Bush Plan for America, coming out September 1, 2004, Common Courage Press. She is one of the foremost experts on the USA PATRIOT Act and has taught anti-terrorism law at the New School University.
[1] Hamdi v. Rumsfeld, No. 03-6696 (June 28, 2004) (J. O'Connor, plurality op.), Part III (D), para. 4.
[2] The plurality opinion states that "it is notable that military regulations already provide for such process in related instances, dictating that tribunals be made available to determine the status of enemy detainees who assert prisoner-of-war status under the Geneva Conventions." Hamdi (J. O'Connor, plurality op.), part III, D, para. 4.
[3] Hamdi (O'Connor), part III, C, para.2.
[4] Id., part II, para. 16.
[5] See Wayne R. LaFave & Jerold H. Israel, Criminal Procedure (Hornbook Series, 2d ed., West Publishing, 1992), §28.2(b). ("The King's Bench apparently accepted counsels' contention that the writ could be used to enforce the Magna Charta's guarantee [of due process], but responded that it could not look beyond the crown's return [e.g., reply, mandate] , which stated on its face that the detention was lawfully authorized. Dissatisfaction with this ruling eventually led to a 1641 Act that removed the power of the Crown to arrest without probable cause and granted to any arrested person immediate access by writ of habeas corpus to a judicial determination of the legality of his detention.") (Emphasis added.)
[6] Hamdi (J. Scalia, dissent), part I, para. 1.
[7] Sir William Blackstone, Commentaries on the Laws of England, 1:132-133 (1765), quoted in Hamdi (J. Scalia, dissent), id., para. 2. (Spelling modernized.)
[8] Alexander Hamilton, Federalist No. 84 (G. Carey & J. McClellan eds. 2001) 444, quoted in id., para. 9. (Spelling modernized.)
[9] Hamdi (J. Scalia, dissent), Part I, para. 6.
[10] Id., quoting Kansas v. Hendricks, 521 U.S. 346, 358 (1997).
[11] Id., part II, para. 1 & (A), para. 1.
[12] Sir Michael Foster, Discourse on High Treason (1762), quoted in id., part II (A), para. 4.
[13] U.S. Constitution, Art. III, section 3. [14] Hamdi (J. Scalia, dissent), part II (A), para. 9.
[15] Id., part III, para. 2. (Emphasis in original.)
[16] Id. (J. O'Connor, plurality op.) part III (C), para. 3, quoting from Mathews v. Eldridge, 424 U.S. 319, 335 (1976).
[17] Andrew C. McCarthy, A Mixed Bag (June 30, 2004), www.nationalreview.com/mccarthy/mccarthy200406300915.asp.
Click here to comment on this article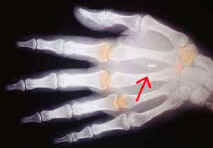 Test Marketing the Mark of the Beast

By Thomas Horn
RNU News Sr. Reporter
A prototype of an implantable biometric chip capable of marking an individual's precise location and of monitoring him or her for life is gaining support. It was named Best in Show of 170 International Science Exhibitors last year, and released in its "First Phase" wristwatch format called Guardian Angel soon after. Most recently millions of Today Show viewers watched an American family get "chipped" with ADS's VeriChip™ live from a doctor's office in Boca Raton. Recent acts of terrorism have many calling for mandatory implementation of the implantable technology.
RNU.com – (Raiders News Update) - Applied Digital Solutions (ADS) received patent rights to Digital Angel (TM) technology on December 10, 1999. What set Digital Angel apart from the competition was the innovative design--a miniature digital transceiver specifically created for human implantation.
According to information released last year the implantable transceiver "sends and receives data and can be continuously tracked by GPS (Global Positioning Satellite) technology. The transceiver's power supply and actuation system are unlike anything ever created. When implanted within a body, the device is powered electromechanically through the movement of muscles, and it can be activated either by the 'wearer' or by the monitoring facility."
An Information Technology report recently verified plans to study implantable chips as a method of tracking terrorists. After first pulling back from the implantable version of its Digital Angel, ADS foresees a unique use of its product in the wake of terrorist attacks in New York and Washington.
"We've changed out thinking since September 11," a company spokesman said, "Now there's more of a need to monitor evil activities." [...]
Click here to comment on this article
Report: Taser Guns Linked to Five Deaths
Medical examiners in three cases involving suspects who died in police custody cited Tasers as a cause or a contributing factor in the deaths, The Arizona Republic reported. In two other cases, Tasers could not be ruled out as a cause of death. A small number of independent studies, including one issued by the British government in 2002, found that the weapon's safety has not been proven. According to The New York Times, the report in Britain, which has not approved Tasers for general police use, concluded that "the high-powered Tasers cannot be classed, in the vernacular, as 'safe.'"
Click here to comment on this article
By Sean Smith
Newsweek
July 26 issue - Just a minute ago we were talking about "The Manchurian Candidate," her political thriller coming out next week, but somehow Meryl Streep has veered off on her own little "Rock the Vote" tour. "Something like 35 percent of the population who can vote, doesn't," she says. "Now, if you told those people what clothes they had to put on, they'd be mad. If you told them what kind of car they had to drive—or what they had to eat for dinner—they wouldn't stand for it. But somebody is deciding what they eat and what they breathe and all that stuff..." [...]
In the wake of Michael Moore's "Fahrenheit 9/11," this revamp of the 1962 classic starring Frank Sinatra feels more chilling than it would have just two months ago. Denzel Washington stars as Capt. Ben Marco, a veteran of the first gulf war plagued by nightmares of torture and murder, and haunted by the sense that his memory has been altered. While in the gulf, a member of his patrol, Sgt. Raymond Shaw (Liev Schreiber), had apparently saved the entire troop from enemy attack—and won the Medal of Honor for it—but did he really? When Shaw, with the help of his senator mother (Streep), becomes the vice presidential nominee, Marco begins to suspect that a shadowy multinational corporation, Manchurian Global, is pulling the strings and is about to put its war-hero puppet in the Oval Office.
"I don't think there's anything more farfetched about this than what we're reading in newspapers today," says director Jonathan Demme, who terrified the country 13 years ago with "The Silence of the Lambs." "Whether it's the latest article about Halliburton or Bechtel or the Carlyle Group, there's a lot of dubious activity going on. Billions of dollars are being made and, yes, lives are being lost. But what's most disturbing about the intersection of big business, big science and big government is that we absorb all this information and go, 'Oh, gosh, that's spooky!' And we don't seem to do anything about it."
When John Frankenheimer made the original "Manchurian" more than 40 years ago, the title referred to the Chinese government, and the evil force threatening the nation wasn't corporate greed but communism. With the country fresh out of the McCarthy era, the film, based on the novel by Richard Condon, struck the rawest possible nerve. [...]
Weeks after the film's release, the country was thrust into the Cuban missile crisis and the movie was pulled from theaters. Thirteen months later, President Kennedy was killed. The film, which revolves around an assassination plot, stayed in the vault. When it was finally re-released in 1987, near the end of the cold war, it still freaked people out. [...]
Two years later the Berlin wall fell, and the evil empire wasn't so scary anymore.
In the decade that followed, Tina [Sinatra] set the project up at Warner Bros., but it went nowhere. It was clear, though, that the Reds couldn't be the bad guys. "The plan was always to develop the enemy within our own borders," she says. "It seemed more frightening and conspiratorial—and the WorldCom and Enron scandals hadn't even happened yet." Nor had September 11. [...]
Paramount chairman Sherry Lansing and producer Scott Rudin ultimately decided that it was not the worst time to make "Manchurian," but the best. "We talked a lot about those ' 70s paranoid thrillers like 'The Parallax View' and '3 Days of the Condor'," Rudin says. "We felt if we could achieve what those movies had, and do it with contemporary politics, we'd have something very special."
The script by Daniel Pyne ("The Sum of All Fears") and Dean Georgaris adds several major twists and updates the role of Raymond Shaw's mother. In the original, Angela Lansbury played the domineering wife of a McCarthyesque senator. This time Eleanor Shaw is a senator in her own right, a terrifying embodiment of unchecked ambition and maternal affection. It's a hell of a role, and Streep plays the hell out of it. "She's just amazing," says Washington. "As soon as I read the script I was like, that's the best part. I want to be her." So did a lot of people, but it's hard to compete with Streep. "It's a great thrill when a brilliant person gets to play a brilliant person," Demme says.
"Eleanor Shaw is the smartest person in the room wherever she goes, and I think that's probably true of Meryl, too."[...]
In truth, she did have some models for the role. Just don't ask her who they were. "Never mind," she says, laughing. "Fox News would love if I were doing Hillary, but that's so off the mark." [...]
The film, surprisingly, isn't overtly partisan. "It's a movie," says Washington. "Are we going to change the way people vote? Is Michael Moore? I don't know." As it happens, the words "Democrat" and "Republican" aren't even used in the film. "Is there really an enormous difference between the two?" Demme asks. "I view our major parties as corporate entities desperate to please stockholders, putting out the products they think most people will buy."
Demme says that they rushed postproduction on "Manchurian Candidate" to get it into theaters before the election. It's not that they wanted to rock the vote—OK, maybe Meryl did—but that they wanted to rock the box office, and feared the public would be exhausted by politics come late fall. Besides, if they'd waited, they would have run a still greater risk: that truth would get even stranger than their fiction.
Click here to comment on this article
Schwarzenegger Calls Democrats 'Girlie Men'
A spokesman for Gov. Arnold Schwarzenegger said Sunday that the governor would not apologize for calling lawmakers "girlie men," despite criticisms from Democrats that the remark was sexist and homophobic. The governor lifted the term from a long-running "Saturday Night Live" skit in which two pompous, Schwarzenegger-worshipping weightlifters repeatedly use it to mock those who don't meet their standards of physical perfection.
Comment: A reader sent in the link to this animation. We thought we'd pass it on to you....
Click here to comment on this article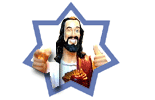 GIBSON CREATES MILLIONS OF CHRISTIANS
2004-07-17 : 16:19:44
A new survey claims that Mel Gibson's The Passion of the Christ has converted millions of people to Christianity.
A new poll says 11 million people changed their religious beliefs after seeing Mel Gibson's The Passion of the Christ, although only a small amount of movie-goers became Christians as a result of the film.
The survey highlighted the film's remarkable ability at making audience's rethink their attitude to Jesus Christ, who Christians believe was the son of God. In other religions, such as Islam, he is revered as a prophet on a par with Moses.
The controversial film, which was denounced in some quarters as anti-Semitic, grossed the most at the box office, with a global take in excess $609 million.
It is estimated that 67 million people have seen the film. Of these, the survey believes that 13 million adults (18 percent) altered their religious behaviour after seeing the film, while 11 million (16 percent) changed their religious beliefs altogether.
These changes in behaviour included increased church attendance, more frequent praying and involvement in church activities.
Click here to comment on this article
Iranian press muzzled by prosecutor
ALI AKBAR DAREINI
AP-CP
TEHRAN - A hardline prosecutor has ordered Iranian newspapers to censor parts of the trial of a secret agent accused of murdering an Iranian-Canadian photojournalist, journalists said today.
Several Iranian reporters complained today to a spokesperson for a reformist faction of Iran's governing establishment that Tehran prosecutor Saeed Mortazavi had called their offices telling them not to report on parts of the trial that included allegations against government hardliners. The trial ended abruptly on Sunday
One journalist said Mortazavi called him Sunday to say: "'It's in your interest to consider the murder trial over and avoid publishing things that you should not.'"
Click here to comment on this article
Canada plans to issue high-tech passports
www.chinaview.cn 2004-07-19 09:12:49
OTTAWA, July 18 (Xinhuanet) -- Canada plans to issue high-tech passports with digitized photographs next year, Canadian media said on Sunday.
Dan Kingsbury, a spokesman for the federal Passport Office, said the e-Passport will be distributed on a trial basis to Canadian diplomats sometime in the first half of 2005.
"If the initial implementation goes well, we'll begin issuing the e-Passport to the general public afterwards," Kingsbury said.
The project is the latest government initiative to track and control the flow of people across borders more closely following the Sept. 11, 2001 terrorist attacks in the United States.
The government is pushing ahead with the plan despite objections from privacy and information specialists who argue it is unduly intrusive and unlikely to enhance national security.
The e-Passport will feature a computer chip containing the holder's photograph and personal information on the current passport, including name and date of birth. Authorities at borderpoints would be able to call up the data on the digital chip by swiping the passport against an electronic reader.
"The aim of the e-Passport is to reduce the chance of passport tampering and identity fraud," Kingsbury said.
Click here to comment on this article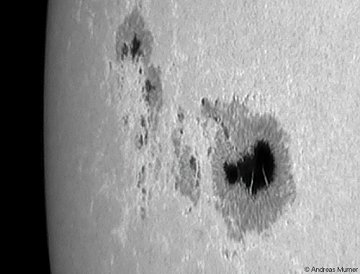 Sunspot 652 on July 18th.
Credit: Andreas Murner.
July 19, 2004
The sunspot number soared this weekend when sunspot 652 and its companion 'spot 653 emerged over the sun's eastern limb. Sunspot 652 is big, about the size of the planet Jupiter, and easily seen from Earth. Both sunspot 652 and, especially, sunspot 649 pose a threat for powerful X-class solar flares.
NOAA forecasters estimate a 40% chance of such a flare during the next 24 hours. Warning: Don't look directly at the sun!
Click here to comment on this article
Ariane-5 places huge Canadian satellite into orbit
PARIS (AFP) Jul 18, 2004
An Ariane-5 rocket placed the world's largest telecommunications satellite into orbit late Saturday after blasting off from the Kourou site in French Guiana, Arianespace said.
The launch of the Ariane-5, carrying the nearly six-tonne Anik-2F satellite, took place at 9:44 pm Saturday (0044 GMT Sunday), Arianespace said at its headquarters at Evry near Paris. The satellite was placed into orbit 28 minutes later.
Built by Boeing Satellite Systems (BSS) in El Segundo, California, Anik-2F is to provide telecommunications services across North America for 15 years for the Canadian operator Telesat.
The launch was initially scheduled for Monday but was put off for three days due to a technical problem, then poor weather conditions and another "anomaly" caused two further 24-hour postponements.
Click here to comment on this article
by Leslie Mullen
for Astrobiology Magazine
Moffett Field CA Jul 16, 2004
The AURA satellite was launched successfully into orbit early Thursday, on its mission to study the Earth's atmosphere, climate change and regional differences in air quality, NASA said.
After four technical delays and a month-long wait from its original launch date in mid-June, a towering Boeing Delta II rocket blasted from Vandenberg Air Force Base in California, lifting the 2,967-kilogram (6,542-pound) satellite into the night sky at 3:02 am (1002 GMT). [...]
Mission To Planet Earth Continues... The envelope of gases surrounding the Earth is necessary for life as we know it. The atmosphere helps Earth regulate temperatures and maintain a climate, and the ozone layer protects life from the harmful ultraviolet (UV) radiation of the sun.
"The atmosphere is one of the most important and limited resources that we have," says Phil DeCola, Aura program scientist at NASA Headquarters in Washington D.C.
"The kind of global coverage that we're going to get on almost a daily basis from all these instruments (on Aura) is unprecedented." [...]
Aura will work in cooperation with other satellites, which will all fly in formation to get a more comprehensive view of the planet.
Dubbed the "A-train," the Aqua satellite, which monitors water quality, will lead the pack. Aqua will be followed by Calypso, due to be launched next year. Cloudsat and the French satellite Parasol will follow Calypso, and Aura will head up the rear.[...]
Comment: But don't worry - there's nothing wrong with the BBM. Governments around the world are spending piles of money to launch all these satellites simply for research purposes. Never mind that scientists generally have to either win the lottery or rob a bank to obtain adequate funding for research that doesn't involve better ways of killing people.
Click here to comment on this article
Strong earthquake off Vancouver Island
THE ASSOCIATED PRESS
Monday, July 19, 2004 · Last updated 10:18 a.m. PT
SIDNEY, B.C. -- The second strong earthquake in four days rocked the west coast of Vancouver Island early Monday, the Pacific Geoscience Centre said.
The earthquake, at 1:01 a.m. PDT, was measured at magnitude 6.1. Like the magnitude 5.8 quake early last Thursday, it was centered in the Nootka Sound area.
Seismologist John Cassidy said it was felt in communities across Vancouver Island and as far away as the city of Vancouver. Several small aftershocks also were recorded, Cassidy said.
Other than some items being knocked from shelves, there were no reports of damage.
Click here to comment on this article
Death toll reaches 18 in floods and landslides in Japan
TOKYO (AFP) Jul 18, 2004
The death toll from floods and landslides triggered by torrential rains over coastal areas in northern Japan since early last week rose to 18 Sunday with five people missing, officials said.
Click here to comment on this article
From Tibet to Beijing, China threatened by massive rainfall
BEIJING (AFP) Jul 18, 2004
Massive rainfall is threatening large parts of China from Tibet in the southwest to Beijing at the other end of the huge country, with thousands already evacuated because of floods, state media said Sunday.
Rainfall that is double the usual amount at this time of the year has so far cost the lives of three Tibetans, including two teenagers who were swept away by a flash flood, the Xinhua news agency reported.
Throughout the Tibetan area, officials are preparing for floods, spurred on by reports that parts of the capital Lhasa have seen precipitation hit record highs, according to the agency.
Click here to comment on this article
Death toll rises from South Asian floods as victims loot foodstores
PATNA, India (AFP) Jul 18, 2004
Another five people drowned in floods ravaging South Asia, police said Sunday, while authorities in India's eastern Bihar state called for more troops amid widespread looting of government food stores.
The latest deaths, in India's northeastern Assam and Meghalaya states, brings to at least 356 the number of people killed in the floods affecting Afghanistan, Bangladesh, Bhutan, India and Nepal, according to the authorities in the various countries.
Some 23 million people, mainly in India and Bangladesh, have been affected or displaced by the flooding, which began with the annual monsoon rains in mid- June. [...]
In neighbouring Assam state, the news was equally grim.
Police said another two people drowned in Assam when their boats capsized in separate incidents.
"There are some signs of the water level marginally receding in certain areas, but the overall flood situation continues to be critical," Assam chief minister Tarun Gogoi told AFP.
Drownings were also reported in the nearby state of Meghalayha.
"Three women were washed away by strong currents of the Myntdu river," a police official said by telephone from the state capital Shillong.
With the latest incidents, the total number of people dead or missing stands at 183 in India, 86 in Nepal, 68 in Bangladesh, 16 in Afghanistan and three in Bhutan, according to an AFP tally based on official figures. Media reports say the overall toll may be far higher.
Meanwhile, officials in Bangladesh said Sunday that the floods which have submerged large parts of the country worsened Sunday, with floodwater inundating low-lying areas close to the capital Dhaka.
"The waters have flooded low-lying areas in Dhaka district; 30,000 families in three sub-districts are affected," a district official told AFP.
Some 85,000 people were also marooned Saturday in Faridpur district 56 kilometres (35 miles) southwest of the capital, BSS said quoting local officials.
The flooding, which began last weekend, has mainly affected northern Bangladesh but began to inundate low ground in central Bangladesh several days ago.
In Nepal, officials said relief efforts were on a "war footing" after floods and landslides struck the landlocked nation but added that the waters were slowly receding.
In Bhutan, three people have been killed in floods and landslides in the past week, a Bhutanese official said by telephone from the capital Thimphu.
There was also severe flooding in Afghanistan, where at least 16 people were reported dead and more than 200 houses destroyed in the country's north.
Click here to comment on this article
Four campers hurt in Swiss storm
GENEVA (AFP) Jul 18, 2004
Four people were injured when powerful wind gusts during a storm uprooted trees at a Swiss camping site, police said Sunday. [...]
The storm hit the site at Cheseaux-Noreaz on the shores of Lake Neuchatel in the west of Switzerland around 7:00 pm (1700 GMT) Saturday, uprooting five pine trees.
Some 200 campers had to spend the night at an official shelter, in hotels or their homes after the site was evacuated, police said.
Hailstorms and rain caused landslides and flooding in several Swiss regions late Saturday.
Click here to comment on this article
Kids dangle from meat hooks for fun
Sun Jul 18, 3:12 PM ET

MIAMI (Reuters) - Law enforcement officials in the Florida Keys are mystified by a bizarre new pastime -- young people dangling themselves from meat hooks on a popular sandbar.
A U.S. Coast Guard spokeswoman said on Sunday that the Monroe County sheriff's office and Coast Guard were called on July 12 to the sandbar off Whale Harbour in Islamorada where locals say wild behaviour is becoming a tradition.
They found that five young people had erected a bamboo tripod and hung meat hooks from it. A young woman, her feet brushing the surface of the shallow water, dangled from the frame, hooks embedded firmly in her shoulders.
According to a Coast Guard video, she did not seem to mind the hooks.
Lieutenant Tom Brazil of the Coast Guard told the Key West Citizen newspaper that a young man, who also had hooks embedded in his heavily pierced and tattooed skin, assured him the group was "just enjoying the afternoon."
A Coast Guard spokeswoman in Miami said the group had clearly done this before and intended to post photos of themselves on a Web site dedicated to "body modification" -- the ritualistic piercing of the body.
"It looked like a daily routine for them," she said, adding that the hooks had been inserted in the skin in a professional manner and had drawn very little blood."
"As long as they weren't creating any kind of ruckus or riot within a crowd they really weren't breaking any laws."
The Coast Guard passed the video on to federal justice authorities but no further action will be taken.
Click here to comment on this article
Drunk Filipino nails wife's mouth shut, kills her
MANILA, July 19 (Reuters) - A drunken Filipino farmer nailed his wife's mouth shut and beat her to death in front of their children, then prepared breakfast for her the next day without realising he had killed her, police said on Monday.
Police called to the house of Rodolfo and Vilma Porras in the town of Manapla, in the central Philippines, on Saturday found the 40-year-old woman dead in her bed with one-inch (two cm) nails driven through her mouth and the back of both knees.
Police officer Eliseo Solaban said two of the couple's four children, a girl aged 10 and a boy of eight, told investigators their father beat their mother to death with an iron and drenched her with boiling water after coming home drunk.
The girl was still in shock, Solaban said by telephone.
Porras, 40, was on the run on Monday. The man awoke on the morning after Friday's killing and cooked breakfast as normal, then fled after realising his wife was dead, the policeman said.
"I've worked on shocking crimes before, but I can't hide how I feel about a man doing this to his wife," Solaban said.
Click here to comment on this article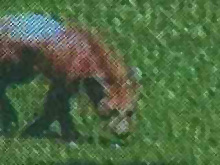 Mystery Creature Lurks In Central Maryland
July 19, 2004

A mystery animal is on the loose in Baltimore County and not even the experts can pin down what it is.
A Glyndon man found a way to secretly record the beast while it grazed in his yard. For a while it was just lurking in the woods watching the Wroe family until the Wroes started watching it.
Jay Wroe: "My truck was parked here, started getting in my truck. I kind of saw it there where the sunlight is and said what in the world is that?"
Jacob Wroe: "It looked so weird to me. I didn't know what it was."
Wanting to get a better look at the beast stalking his family, Jay Wroe put technology to work for him.
Jay Wroe: "The next day, I hooked up just portable motion detectors, and put them down back in the woods there."
The trap worked.
Jay Wroe: "Very bizarre. I went and got my father and cousin and they came and looked at it and their reactions were pretty much the same -- what in the world are we looking at?"
Pictures Of The Unusual Creature In Maryland
More than a month after the first sighting, the creature has become a neighborhood regular and showing up often.
Glyndon mystery creature
Kim Carlsen: "It comes to our house. It's been up in the woods for a while and it comes up through the bottom of our yard and eats our cat food."
Despite the fact it's lurking in these woods and no one knows when or where it will come out, no one here seems afraid of it.
Jacob Wroe: "I don't know, it doesn't look like it's going to harm anybody."
Even the other neighborhood animals like Bullwinkle the dog next door seem okay with the beast.
Kim Carlsen: "It's not afraid of the cats and the cats seem to get along with it fine."
The beast is not shy, and visits most often under bright sun. While no one here knows what it is, they do have a name for it -- the hyote, a combination of a hyena and a coyote.
Click here to comment on this article
Romanians Stop Cars Loaded With Sheep
Fri Jul 16, 8:04 PM ET
BUCHAREST, Romania - It was a woolly, if not wild, report from the traffic police: Authorities stopped a convoy of three cars after they heard the "passengers" bleating — and found the vehicles stuffed with sheep.
Three Turkish men were transporting 94 sheep in three small pickup trucks on Thursday, the Libertatea newspaper reported Friday. Thirty-four of the animals were crammed into a single vehicle.
County veterinary authorities in the eastern village of Rediu fined the three men $555 each for mistreating the animals and for not having the proper documents for them.
Click here to comment on this article
---
Remember, we need your help to collect information on what is going on in your part of the world!
We also need help to keep the Signs of the Times online.
---

Check out the Signs of the Times Archives

Send your comments and article suggestions to us

---
Fair Use Policy
Contact Webmaster at signs-of-the-times.org
Cassiopaean materials Copyright ©1994-2014 Arkadiusz Jadczyk and Laura Knight-Jadczyk. All rights reserved. "Cassiopaea, Cassiopaean, Cassiopaeans," is a registered trademark of Arkadiusz Jadczyk and Laura Knight-Jadczyk.
Letters addressed to Cassiopaea, Quantum Future School, Ark or Laura, become the property of Arkadiusz Jadczyk and Laura Knight-Jadczyk
Republication and re-dissemination of our copyrighted material in any manner is expressly prohibited without prior written consent.
.