---
Picture of the Day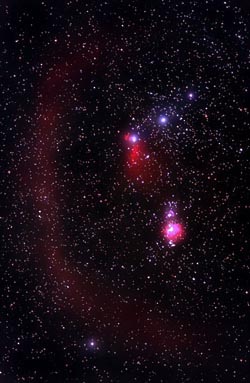 Barnard Loop
©2004 Pierre-Paul Feyte
Due to further technical difficulties, today's Signs of the Times is rather brief. It appears that we have nearly resolved the problems we have been experiencing, and we look forward to once again offering our readers daily, in-depth coverage of world events. Thank you for your patience.
Today as the world burns:
U.S. Acknowledges Some Flaws on Iraq Intelligence
By Luke Baker
January 30, 2004
BAGHDAD (Reuters) - George W. Bush's national security adviser said on Thursday some prewar intelligence about Iraq (news - web sites) was flawed, but Iraq's foreign minister said he was confident weapons of mass destruction would still be found.
Condoleezza Rice defended Bush's decision to go to war and said the United States may never learn the whole truth about Iraq's weapons capabilities because of looting after the conflict. [...]
"I think that what we have is evidence that there are differences between what we knew going in and what we found on the ground," Rice told CBS television, brushing aside calls for an independent investigation. [...]
Comment: In other words, the Bush administration knew nothing going into Gulf War II. To justify the invasion, they lied.
U.S. military 'sure' of catching bin Laden this year
PST KABUL, Afghanistan (AP) -- The U.S. military is "sure" it will catch Osama bin Laden this year, a spokesman said Thursday, but he declined to comment on where the al-Qaida leader may be hiding.
Bin Laden, chief suspect in the Sept. 11, 2001, attacks that sparked the U.S.-led invasion of Afghanistan, is widely believed to be holed up somewhere along the mountainous Pakistani-Afghan border with former Taliban leader Mullah Omar. [...]
Comment: Holed up in the mountains and directing a world wide terrorist network, the man is a menace straight from a comic book.
Castro: 'I Will Die Fighting' if U.S. Invades Cuba
HAVANA (Reuters) - Cuban President Fidel Castro vowed on Friday to die fighting "with a gun in my hand" if the United States invaded Cuba to overthrow his communist government.
"I don't care how I die, but for sure, if they invade us, I will die fighting," the 77-year-old leader said at a meeting of anti-free trade activists from across the hemisphere.
Castro, who was the target of countless CIA assassination plots in the 1960s, called on the Bush administration to clarify to the world what its policy was on assassinating foreign leaders.
Earlier this month, Bush Administration officials accused Cuba of joining forces with Venezuela's leftist government to destabilize democratic governments in Latin America. [...]
Breaking News: Bush Calls for Preemptive Attack on Mars & Moon; Cites Evidence of WMD
By GREG WEIHER
Counterpunch.org
January 29, 2004
Many observers were taken aback in recent days by the president's unanticipated call for the U.S. to go to the Moon and Mars. However, sources have recently revealed the true provenance of the farsighted Bush plan. The president had hoped to spare the American people the trauma of another national security alert, but governmental leaks reveal that the Office of Special Programs of the Pentagon has conclusive evidence that weapons of mass destruction are being amassed on the far side of the Moon. Furthermore, communications intercepts indicate that the Moon is acting as a client state for a terrorist regime on Mars.
Analysts said the announcement was based on specific and credible intelligence, though they "refused to divulge particulars because to do so might jeopardize future attempts to fabri...uh, gather information." When approached by reporters, however, one source quipped, "Where do you think all those craters came from? Meteor showers?"
Dr. Raymond Pharphlunng, authority on astronomy at the Lunar Institute of National Security Affairs (LINSA), and former head of the Space Desk in the Reagan State Department, found the argument for a lunar cache of weapons of mass destruction credible. "First of all," he said, "we don't have conclusive evidence that they are not there. There are parts of the moon that we can't see from Earth. Did you ever really stop to think about that?"
A soon-to-be-released position paper by the Project for a New American Lunacy argues that American homeland security can be guaranteed only when regime change occurs on the Moon and on Mars. Interviewed off the record, one of the co-signers of the report (who are referred to as neo-lunatics) was candid in his interpretation of the facts.
"You can't pussyfoot around. You have to go for the big guy, number one. I'm talking about the Man in the Moon.
"A look at all those craters makes one thing very clear. Not only does this guy have weapons of mass destruction, but he's used them on his own people in the past."
Skeptics point out that this appears to be a flip-flop from the U.S. position of the eighties when the Man in the Moon was on the C.I.A. payroll.
A high administration source said, "There's a clear connection here to Al Qaeda and to Muslim fundamentalists. Did you ever take a good look at the flags of all those Muslim countries? Do you think it's a pure coincidence that the moon is one of the primary symbols of Islam?
"And what is the 'color of the prophet?' And what color are Martians? And what about the fact that the moon is made of green cheese?!"
In a related story, the American Civil Liberties Union claims that Immigration and Naturalization Service agents have seized a number of suspects accused of being members of a sleeper cell in Roswell, New Mexico, though the INS would not confirm such activities. The local sheriff, however, said that his department has been cooperating completely with federal authorities. "None of the people [sic] that we've took into custody has actually been green, but almost all of them was a little peaked," said the sheriff. "That's what the average American should be on the lookout for, you know, people that looks a little green around the gills, so to speak."
The giant defense contractor, Halliburton, has been put on a trillion dollar retainer to head up construction for a planned moon base, "Luna Liberator 1."
The first facility slated for construction is a large detention compound to be used for beings that are thought to be terrorists or terrorist sympathizers. The president has called for a new designation, "alien combatants," for the detainees. Speaking on condition of anonymity, a source in the president's office noted "since the compound will be outside of the United States, the alien combatants cannot claim human rights protections, or protection for any other kind of rights for that matter, under the U.S. Constitution, which is way too good for their kind."
In the wake of these shocking developments, the president will also be calling for increased military aid to Israel, subsidies for the airline industry, reduced regulation of the major oil producers, and the abrogation of all environmental prohibitions on anything.
Also, the Department of Homeland Security announced today that anyone coming to the United States from a country that celebrates the Lunar New Year would have to be photographed, fingerprinted, and subjected to a cavity search.
Nasa accused of painting Mars red

By Robert Uhlig, Technology Correspondent
The Telegraph
The American space agency Nasa has been accused of doctoring its pictures of Mars to make the Martian surface conform to our impression of the famously red planet. [...]
The theories gained credence after Nasa told New Scientist that "getting the colours right is a surprisingly difficult and subjective job", the magazine reports today. [...]
About 2 Million to Use Up Jobless Benefits [US]
Ashcroft: Bush would veto bill scaling back Patriot Act
CURT ANDERSON, Associated Press Writer
Thursday, January 29, 2004
WASHINGTON (AP) -- The Bush administration intensified its defense of the anti-terrorism Patriot Act on Thursday, threatening to veto legislation in Congress that would scale back key provisions.
Attorney General John Ashcroft, in a letter to Senate leaders, said the changes proposed in the Security and Freedom Ensured Act, known as SAFE, would "undermine our ongoing campaign to detect and prevent catastrophic attacks."
Ashcroft told reporters that President Bush would veto the bill if it reached his desk. [...]
U.S. releases Guantanamo Bay juveniles
By Charles Aldinger
Thursday January 29, 04:16 PM
WASHINGTON (Reuters) - The United States says it has released three juvenile "enemy combatants" held at the U.S. military prison camp in Guantanamo Bay, Cuba, and flown them to their home country.
The three, ranging from 13 to 15 years old, were the only juveniles among 660 suspected Taliban and al Qaeda guerrillas being held without charge at the U.S. naval base. [...]
It said that senior U.S. officials had decided to free the three because they were no longer a threat to America in the terror war sparked by September 2001 attacks on America. [...]
Army won't review medication in suicides
By MARK BENJAMIN AND DAN OLMSTED
WASHINGTON, Jan. 29 (UPI) -- The U.S. Army didn't investigate whether a malaria drug it developed could have triggered suicides by soldiers in Iraq, despite a new government suicide warning and complaints from soldiers, a senator and a leading veterans' advocate.
The Pentagon next week is expected to release a report on an elevated number of suicides among Army troops serving in Operation Iraqi Freedom.
Pentagon spokeswoman Martha Rudd told United Press International the Pentagon saw no reason to consider the anti-malaria drug, Lariam, as a possible factor in the suicides. Some troops in Iraq have taken the drug, particularly in the summer months. The Army said the suicide rate spiked in July.
"We don't believe there is any connection between Lariam and suicide," Rudd said. "There is nothing to indicate that is a factor."
The Food and Drug Administration last year ordered that all patients taking the drug receive a written warning that Lariam "can rarely cause serious mental problems in some patients. ... Some patients taking Lariam think about killing themselves, and there have been rare reports of suicides. It is not known whether Lariam was responsible for these suicides."
The FDA said side effects include aggression, paranoia, delusions, depression and psychosis. [...]
Comment: Yup, sounds perfectly safe to us...
U.S. has quietly expelled dozens of Saudi diplomats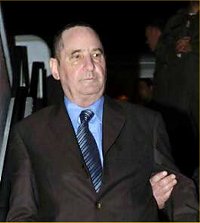 Spy for Hire? Freed Israeli Captive Tells His Tale
By Dan Williams
January 30, 2004
JERUSALEM (Reuters) - An Israeli businessman returned from three years of captivity in Lebanon Thursday to the joyous embrace of his family -- and the prospect of a grilling by the Shin Bet secret service.
Elhanan Tannenbaum was the odd man out as Prime Minister Ariel Sharon stood at a Tel Aviv air base to honor three dead soldiers whose bodies also were repatriated in a prisoner swap with Lebanese Hizbollah guerrillas.
Spirited away from the solemn state ceremony, Tannenbaum, a reserve artillery colonel, saw relatives before being taken away for medical checks. Good health confirmed, he was to be interrogated by Israel's Shin Bet domestic security service, a military source said.
A lawyer hired by Tannenbaum's family said he would also meet with the former captive as soon as possible.
In a Lebanese television interview on the eve of his release, the man whom Hizbollah accused of being an agent of Israel's Mossad spy agency described himself as an intelligence entrepreneur also out for personal gain.
Israeli media reports have alleged Tannenbaum was lured to the United Arab Emirates for a business deal and then either enticed or forced to travel to Beirut. His family has denied he was involved in any criminal activity. [...]
Israeli Army Enters Bethlehem After Bus Bombing, Ha'aretz Says
Jan. 30 (Bloomberg) -- The Israeli army entered Bethlehem for the first time in six months today after a Palestinian policeman from the West Bank city detonated a bomb on a Jerusalem bus, killing 10 Israelis, Ha'aretz reported.
Troops searched homes in the Aida refugee camp on the outskirts of Bethlehem and prepared to demolish the house of the suicide bomber, whose attack yesterday, near the residence of Prime Minister Ariel Sharon, also wounded 48 people, the Israeli daily said, citing unidentified military officers.
Sharon met with security officials late yesterday to discuss Israel's response to the Jerusalem attack. Defense Minister Shaul Mofaz decided not to renew a closure of the West Bank and Gaza Strip to avoid making the lives of Palestinians harder, Ha'aretz said. Avi Dichter, head of the Shin Bet security service, recommended stricter measures, Ha'aretz said, without saying where it obtained the information. [...]
Kenyan court delays bombing trial again
Nairobi - The trial of four Kenyans charged with killing 14 people in a suicide bomb attack on an Israeli-owned hotel was postponed again on Wednesday after prosecutors challenged the impartiality of two jurors.
The four accused Mohamed Ali Saleh Nabhan, Omar Said Omar, Mohammed Kubwa and Aboud Rogo Mohammed, are also charged with a failed attempt to shoot down an Israeli airliner with a missile at an airfield near the hotel. They deny all charges. Kenya's defence and prosecution lawyers are usually presented with seven potential jury (also called assessors) members and choose up to five to serve.
"We have some reservations about some of the assessors," prosecutor Edwin Okello told the court. [...]
Comment: No word on what exactly those reservations are. Were they bribed? Al Qaeda already claimed responsibility.
Europe Removes Air Traffic Borders in the Sky
By Geoff Meade, Europe Editor, PA News in Brussels
Thu 29 Jan 2004 5:48pm (UK)
Europe's long-awaited "single sky" plans were approved this afternoon, promising lower air fares, fewer delays and improved airline safety.
A deal between Euro MPs and governments paves the way for streamlining air traffic management – effectively removing national "borders" in the sky. [...]
UPDATE: Phantom plane mystery deepens
Comment: You can read our posting of the original story and commentary from Saturday here.
Volcano threat, hundreds evacuated
From correspondents in Jakarta
HUNDREDS of people have been evacuated from the slopes of an Indonesian volcano after it began spewing dark smoke, an official said today.
Mount Egon began to spew smoke this morning and we are trying to evacuate the population on its slopes," said Domi Pariera, secretary of the Sikka district in the eastern island of Flores. [...]
"BOILING SEA" AT PANAREA: FOR EXPERTS NORMAL PHENOMENON
(AGI) - Lipari, Italy, 29 Jan - The boiling sea in Panarea is a normal phenomenon according to Civil Defence experts and the National Geophysics and Volcanology Institute, who this morning flew over the area by helicopter, because the bad weather conditions stopped them from reaching the spot by boat. The boiling surface, which started in November 2002, seemed to have become more so yesterday but, "from the visual observation there seemed to be nothing anomalous", said Antonella Scalzo, of the Volcanic Danger service of Civil Defence, which together with an INGV researcher and the Mayor of Lipari, Mariano Bruno, flew over in a helicopter. [...]
ExxonMobil Plays Key Role in Global Warming, Says New Report
Jim Lobe
OneWorld US
WASHINGTON, D.C., Jan 29 (OneWorld) -- As a U.S. federal judge in Alaska Wednesday ordered ExxonMobil to pay nearly US$7 billion in damages and interest as compensation for the disastrous 1989 oil spill of the Exxon Valdez, the world's largest grassroots environmental group said the U.S. oil giant should be held liable for many more billions of dollars for its contributions to global warming.
In a new report released shortly after the Alaska ruling, Friends of the Earth International (FoIE) charged that ExxonMobil's combined operations and production have caused between 4.7 and 5.3 percent of all human-made carbon dioxide emissions, which have been affecting the Earth's climate since the Standard Oil Trust, the company's oldest ancestor, was founded in 1882. [...]
Comment: So far we have not discovered confirmation of this story. These are not good days to be microbiologists.
U.S. Passenger Douses Baby On Brazil Flight

Associated Press
Thursday, January 29, 2004
SAO PAULO, Brazil -- An American citizen who spilled a cup of water in the face of a crying baby during a flight to Brazil, will be deported, the federal police said on Thursday.
"Ronald Harry Duffy had his visa revoked because of inconvenient behavior and was not allowed into the country," said Federal Police spokesman Wagner Castilho. "He has been ordered deported."
The 35-year-old Duffy, who is from Pennsylvania, was seated next to a Brazilian couple and their baby during a TAM Airline Miami-Sao Paulo flight that landed Wednesday.
"Annoyed with the baby's constant crying, Duffy, who was drunk, threw the contents of a cup of water in the baby's face," Castilho said adding, that flight attendants had to "restrain other passengers who wanted to beat him up."
The pilot informed police of the incident, and when the plane landed, Duffy was detained.
The baby's parents did not file charges.
Duffy was supposed to have left Wednesday night "but all the airlines with flights to the U.S. refused to take him," Castilho said.
Duffy, who was hoping to spend Carnival in the northeastern state of Bahia, was being held in a private room at Sao Paulo's Guarulhos International Airport and will be put on a Miami-bound plane Thursday, Castilho said.
It was the second incident this month involving a U.S. citizen at the Sao Paulo airport.
Two weeks ago, an American Airlines pilot had to pay a fine of nearly $13,000 after being accused of making an obscene gesture during new customs procedures for U.S. citizens. [...]
Mauritania's 'wife-fattening' farm

By Pascale Harter
BBC, Mauritania
26 January, 2004

Obesity is so revered among Mauritania's white Moor Arab population that the young girls are sometimes force-fed to obtain a weight the government has described as "life-threatening".
A generation ago, over a third of women in the country were force-fed as children - Mauritania is one of the few African countries where, on average, girls receive more food than boys.
Now only around one in 10 girls are treated this way. The treatment has its roots in fat being seen as a sign of wealth - if a girl was thin she was considered poor, and would not be respected.
But in rural Mauritania you still see the rotund women that the country is famous for. They walk slowly, dainty hands on the end of dimpled arms, pinching multicoloured swathes of fabric together to keep the biting sand from their faces.
"I make them eat lots of dates, lots and lots of couscous and other fattening food," Fatematou, a voluminous woman in her sixties who runs a kind of "fat farm" in the northern desert town of Atar, told BBC World Service's The World Today programme.
When they are small they don't understand, but when they grow up they are fat and beautiful
"I make them eat and eat and eat. And then drink lots and lots of water," she explained. "I make them do this all morning. Then they have a rest. In the afternoon we start again. We do this three times a day - the morning, the afternoon and the evening."
She said the girls could end up weighing between 60 to 100 kilograms, "with lots of layers of fat." Fatematou said that it was rare for a girl to refuse to eat, and that if they did, she was helped by the child's parents.
"They punish the girls and in the end the girls eat," she said. "If a girl refuses we start nicely, saying 'come on, come on' sweetly, until she agrees to eat."
Fatematou admitted that sometimes the girls cried at the treatment.
"Of course they cry - they scream," she said. "We grab them and we force them to eat. If they cry a lot we leave them sometimes for a day or two and then we come back to start again. "They get used to it in the end."
She argued that in the end the girls were grateful.
"When they are small they don't understand, but when they grow up they are fat and beautiful," she said. "They are proud and show off their good size to make men dribble. Don't you think that's good?"
Bus driver hits child then drives on

BY BILL GARDNER
Pioneer Press
Wed, Jan. 28, 2004
The driver of a school bus that struck a kindergarten student Tuesday knelt over the bleeding child and then got back in the bus and drove away, according to the girl's day-care provider.
Ramsey County sheriff's deputies took the unidentified driver into custody, according to White Bear Lake Area Public Schools. The sheriff's office refused to comment. [...]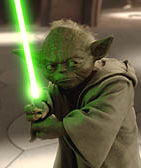 Someone Steals Statue of Yoda

Jan 29, 8:37 AM (ET)
PASADENA, Calif. (AP) - Someone lifted a 170-pound bronze statue of Yoda, the "Star Wars" Jedi master.
The theft from a flatbed truck was reported to police last weekend and artist Lawrence Noble, 55, of Crestline has offered a $1,000 reward for its return. The limited-edition bronze is worth up to $20,000. [...]
The statues were being transported from Artworks Foundry in Berkeley to DKE Enterprises in Los Angeles to be sold, Noble said. Lucasfilm Ltd. commissioned the statues, a part of a planned series featuring other "Star Wars" characters.
---
Remember, we need your help to collect information on what is going on in your part of the world!
We also need help to keep the Signs of the Times online.
---

Check out the Signs of the Times Archives

Send your comments and article suggestions to us

---
Fair Use Policy
Contact Webmaster at signs-of-the-times.org
Cassiopaean materials Copyright ©1994-2014 Arkadiusz Jadczyk and Laura Knight-Jadczyk. All rights reserved. "Cassiopaea, Cassiopaean, Cassiopaeans," is a registered trademark of Arkadiusz Jadczyk and Laura Knight-Jadczyk.
Letters addressed to Cassiopaea, Quantum Future School, Ark or Laura, become the property of Arkadiusz Jadczyk and Laura Knight-Jadczyk
Republication and re-dissemination of our copyrighted material in any manner is expressly prohibited without prior written consent.
.