---
"Disasters involve cycles in the human experiential cycle [...] Human cycle mirrors cycle of catastrophe. Earth benefits in form of periodic cleansing. Time to start paying attention to the signs. They are escalating. They can even be 'felt'by you and others, if you pay attention."
Israel publishes the plan for its wall of occupation, only no one seems to be publishing the map itself. Is that because it makes it too clear what Israel really means? Israeli soldiers shoot two more International Solidarity Movement members who were escorting Palestinian children away from the Israel troops.
Again Israel's involvement in 9/11 is made clear, not to mention that they knowingly attacked the USS Liberty in an attempt to precipitate a war. Is anyone seeing a pattern here?? US citizens need to be clear that through their inaction they are complicit in the actions of their own government and the support it gives to the genocidal policies of the the Israeli government.
Halliburton is asking its employees to begin a letter-writing campaign to improve its image. Other US news: California burns, Rumsfeld welcomes the Chinese Defense Minister, students in a New York school are tracked with RFID cards, and an 8-year old cyclist is ticketed for getting hit by a car.
The Chinese government has an AIDS crisis on its hands that it doesn't want to acknowledge, while the Russian government arrests the wealthiest tycoon in order to discourage him from getting involved in politics. It is happily announced that Europe will have a September 11th to call it's own any time now. Washington DC braces itself for protesters against USA's barbaric Iraq Invasion, perhaps members of Congress should join the protest since they have admitted that the CIA trumped up the justification for the war, no doubt on the orders of Cheney and Rumsfeld.
Parents and relatives of US troops in Iraq are becoming more and more aware of the fact that their sons and daughters, father and mothers, brothers and sisters are paying the "blood price" for the megalomanical urges of the power elite.
People do believe that conspiracies are reality, at least in the case of the death of Princess Diana.
In happier news, the 52,000 Australian sheep that have been stuck on a boat since August have finally found a home in Eritrea. Meanwhile in Tennessee, residents fear to go outside due to a menacing, unidentified creature...
---
| | |
| --- | --- |
| | |
| This is the picture of the "fence" published by the CBC with the article below. Looks harmless, doesn't it? | This is the "fence" as it looks when it is finished. Quite different, isn't it? See how much difference a photo can make with a story? |
Israel releases map of security fence
Last Updated Fri, 24 Oct 2003
JERUSALEM - Israel has published a map of its planned security fence for the first time.
Once completed, the barrier will encircle tens of thousands of Palestinians, cutting them off from the rest of the West Bank, and will keep about 80 per cent of Jewish settlers on the Israeli side of the fence.
Israeli Prime Minister Ariel Sharon says the military is planning a final section of the barrier in the eastern area of the West Bank. That section would cut Palestinians off from the Jordan Valley.
Israel publishes map of fence that would cut off 70,000 Palestinians
07:14 AM EDT Oct 25
RAVI NESSMAN
[...] The Israeli military published a map of the new section for the first time Friday, outlining a series of double fences in some areas to protect Israel's international airport from rocket attacks and a planned ringed road around Jerusalem.
Those barriers will completely surround several West Bank towns, including Qibya, Beit Sira and Bir Nabala, isolating an estimated 70,000 Palestinians, according to some Israeli officials.
Rachel Niedek-Ashkenazi, a Defence Ministry spokeswoman, said defence officials had not yet finished their estimates on the number of Palestinians that would be cut off, but said 70,000 was much higher than their current assessments.
U.S. officials have not yet approved that section of the fence and are studying whether it is necessary to protect planes taking off and landing at the airport, the security sources said.
Opponents of the fence accuse Israeli Prime Minister Ariel Sharon of using it to grab West Bank land and isolate the Palestinians.
"This fence allows Sharon to realize his dreams, to divide up the Palestinian population into small groups, a cantonization," said Dror Etkes of the Israeli group Peace Now.
The new section of the fence would put 80 per cent of settlers on the Israeli side, security sources said.
It would take two more years to complete the fence, and cost another billion shekels (about $299 million Cdn), said Amos Yaron, director general of the defence ministry.
The fence also would contain several unconnected sections around settlements, including Ariel, a community of 18,000 Israelis some 24 kilometres inside the West Bank, according to the map.
Israel was leaving those sections unconnected to allay U.S. fears that the barrier would limit Palestinians' freedom of movement and would unilaterally define the border of a future Palestinian state. The United States has said it opposes extending the barrier deep into the West Bank, and the United Nations on Wednesday overwhelmingly approved a resolution demanding Israel tear it down.
Palestinians say the barrier sabotages any effort to create a viable Palestinian state.
"This wall will create a new fact on the ground, which will make it impossible to reach any political solution," said Hassan Abu Libdeh, a spokesman for Palestinian Prime Minister Ahmed Qureia.
Comment: Neither of these articles had the idea to publish the map. Curious, no? Could it be that by showing how much land the Israelis have stolen, this could increase sympathy for the Palestinian cause? USAToday carries the same article, minus the map. So does FoxNews [sic]. The site of the Israeli Defense Forces doesn't have it either. Seems convenient to make the announcement on a Friday, right before the sabbath...
Israel May Extend Barrier Deeper in West Bank
By GREG MYRE
New York Times
JERUSALEM, Oct. 24 Prime Minister Ariel Sharon said Friday that Israel's military was working on a proposal to extend a contentious West Bank barrier with a section that could go into the Jordan Valley near the border with Jordan.
Comment: This article from the New York Times has an amazing headline! "Israel MAY Extend Barrier..."!!! Right!
Israel's Jerusalem policy, Sparta and apartheid
In July 2003, Israel began to build systems of physical and electronic separation in Jerusalem. If and when the plan is implemented, it will constitute the most dramatic change effected by Israel in East Jerusalem since it was conquered and annexed in 1967. In many places the new line extends into the West Bank beyond the 1967 annexation, but without officially annexing the area. Israel is working to include Rachel's Tomb and the settlement Har Giloh in southern Jerusalem in the area of Israel, at the expense of areas belonging to Bethlehem and Beit Jalla.
Moreover, Prime Minister Ariel Sharon wants to include several settlements on the Israeli side of the fence, principally Maaleh Adumim and Givat Zeev, which would increase the number of Palestinians on the Israeli side. The World Bank estimates that in addition to the 220,000 residents of East Jerusalem, about 60,000 Palestinians will be trapped between the border system separating them from the West Bank and the walls separating them from East and West Jerusalem. Israel does not intend to grant them residency or the status and rights possessed by East Jerusalemites. It certainly does not intend to offer them the Israeli citizenship that was rejected by almost all the residents of East Jerusalem areas it annexed in 1967.
Over and above extending the area annexed, Israel wants to destroy Arab metropolitan Jerusalem and control it without annexing it. The Israeli undeclared hope is that the conditions of life in these besieged areas will be so hard that most of the residents will prefer to leave.
Analysis / Is Sharon fulfilling his own vision?
By Aluf Benn
Haaretz
Why do the Americans oppose the route of the separation fence that Israel is building? Possibly because someone in the American administration has read Prime Minister Ariel Sharon's autobiography, "Warrior," in which he gives an exact description, on page 357, of how the settlements were built.
Sharon quotes himself, during the era of Menachem Begin's government, as saying that Israel must keep the hills overlooking the coastal plain and establish a series of urban-industrial settlements there. A senior U.S. official noticed that the route of the fence follows the exact line outlined in 1977 by Sharon, who then aimed to prevent the establishment of a future Palestinian state.
Officials in Washington are not convinced by Sharon's repeated statements that the separation fence will not be a political or security border. "Perhaps, without such an intention, political considerations were also taken into account in building the fence and these could influence the implementation of Sharon's promise for a Palestinian state with territorial contiguity," one official said this week.
Nevertheless, the administration has softened its criticism of the barrier in the past few weeks. The debate over the route it takes is currently being carried out between U.S. Ambassador Dan Kurtzer and the director-general of the Defense Ministry, Amos Yaron. It focuses on controling the amount of damage caused to Palestinians living near the fence.
The Security Fence for Israel movement, headed by Major General (res.) Uzi Dayan, yesterday circulated a draft of a law calling for the fence to be recognized as a national project and to oblige the government to complete it within one year. The proposal has to be presented to the Knesset by an MK.
US ends efforts to halt Israel's security wall
By Guy Dinmore in Washington
Published: October 24 2003 20:50 | Last Updated: October 24 2003 20:50
The US has dropped its opposition to Israel's construction of security barriers through the West Bank and is involved in detailed negotiations over project that has divided communities and disrupted the lives of thousands of Palestinians.
The US administration, which had called the wall "a problem", says it wants to minimise the impact on Palestinians of Israel's efforts to protect its settlers on occupied land and stop infiltration by militants into Israel itself. Officials insist the Bush administration is seeking to keep the barrier close to the pre-1967 border.
Commentators close to both sides said yesterday that negotiations over the wall, which may eventually cover several hundred miles at a cost of $1.5bn, had become the central element of US policy in the region following the collapse of the "road map" peace process.
"The fence is now the name of the game," said Patrick Clawson of the Washington Institute for Near East Policy.
Privately, US officials concede that with a US election one year away, the administration is unlikely to confront Israel over the issue and alienate the powerful Jewish lobby.
But diplomats warn that the change in US policy is breaking apart the "quartet" - the US, European Union, Russia and the United Nations - that launched the road map.
[...] Israeli officials said the US had specifically approved parts of the fence and wall built on the northwest fringes of the West Bank that have left 13 Palestinian villages and nearly 12,000 people virtually marooned on the Israeli-occupied side. The US State Department denied this, but sources close to the administration said opposition had been abandoned.
Kissinger gave green light for Israeli offensive violating 1973 cease-fire
Electonic Intifada
Report, National Security Archive, 7 October 2003
During the 1973 October War, Secretary of State Henry Kissinger secretly gave Israeli authorities a green light to breach a cease-fire agreement arranged with the Soviet Union, according to new documents published by the National Security Archive today on the war's 30th anniversary. Declassified documents detail Kissinger's efforts to buy time for Israeli military advances despite the impending cease-fire deadline. This episode is not discussed in Kissinger's new book, Crisis, and was downplayed in his memoirs.
Kissinger secretly told the Israelis that he could accept them "taking [a] slightly longer" time in observing the deadline (see Document 51). In talks with Golda Meir, Kissinger winked at the prospect of Israeli forces taking military action against Egypt despite the cease-fire:
"Meir…The Egyptians and the Syrians haven't said anything [about the cease-fire]. They have said that the fighting continues.
Kissinger: You won't get violent protests from Washington if something happens during the night, while I'm flying. Nothing can happen in Washington until noon tomorrow.
Meir: If they don't stop, we won't.
Kissinger: Even if they do …" [from Document 54]
"During the night," Israeli forces launched a major attack and surrounded Egypt's Third Army. Major violations of the cease-fire precipitated a diplomatic crisis with the Soviet Union, whose leaders suspected that Kissinger had made a deal with the Israelis. Diplomatic tensions led to a Soviet bluff to intervene that in turn led to a U.S. Defcon III nuclear alert. To settle the crisis, Kissinger would have to exert strong pressure against Tel Aviv. This marked the beginning of 30 years of U.S. focus on the Arab-Israeli conflict as a major policy priority.
Drawing on recently declassified material from the National Archives, this briefing book shows the complex role that the Nixon administration played during the crisis, maintaining backchannels with Arabs and Israelis, facilitating an Israeli military edge, while deterring a disastrous Arab defeat.
Flashback: ISRAELI MOSSAD ATTACKED WTC, PENTAGON ON 9-11
AmericanFreePress.net
by CHRISTOPHER BOLLYN
Israeli Mossad Agents Admit 9-11 Mission
The jubilant Israeli intelligence agents caught photographing the attacks on the World Trade Center were allowed to return to Israel where they divulged the purpose of their mission on a radio program: "Our purpose was to document the [9-11] event."
The explosive story of the 5 suspicious Israelis seen celebrating while filming the attacks on the World Trade Center was first reported nationally in American Free Press shortly after September 11 [2001]. ABC News recently reported on this story and added a comment that deserves attention.
The Forward, a respected Jewish newspaper in New York, reported that at least two of the men were Israeli intelligence (Mossad) agents. The Israeli agents were first seen filming the attack on the WTC while kneeling on the roof of a white van in the parking lot of a New Jersey apartment building across the river from lower Manhattan.
"They seemed to be taking a movie," the resident who noticed them said. The men were taking video or photos of themselves with the World Trade Center burning in the background, she said. What struck her were the expressions on the men's faces. "They were like happy, you know … They didn't look shocked to me. I thought it was very strange," she said.
She found the behavior so suspicious that she wrote down the license plate number of the van and called the police. The FBI was soon on the scene and a statewide bulletin was issued on the van.
The van belonged to a Mossad front company called Urban Moving Systems. Around 4 p.m. on Sept. 11 [2001], the van was pulled over, and five Israelis: Sivan and Paul Kurzberg, Yaron Shmuel, Oded Ellner and Omer Marmari, all between 22 and 27 years old, were arrested at gunpoint. One had $4,700 in cash hidden in his sock while another carried two foreign passports. Box cutters were found in the van.
"WE ARE NOT YOUR PROBLEM"
According to the police report, one of the men said they had been on the West Side Highway in Manhattan "during the incident" -- referring to the World Trade Center attack. Sivan Kurzberg, the driver, said: "We are Israeli. We are not your problem. Your problems are our problems. The Palestinians are the problem. [...]
Video: BBC television indicts Bush & CIA in 9-11 terror complicity:
With Friends Like These...

Cover-up of the Attack on the Liberty

By SARAH WEIR
Oct 24 2003
A new report released on Capitol Hill today by former officials from the highest level of the American military and government reveals that Israel "committed acts of murder against American serviceman and an act of war against the United States" when it deliberately attacked the American Navy Ship USS Liberty in 1967, killing 34 and wounding 172 American crewmembers. Israel had alleged that the two-hour attack with napalm, missiles, and torpedoes was a mistake.
The release of the Independent Commission of Inquiry's findings is a major step in debunking the myth that Israel is a friend to the United States and the American people, said Alison Weir, Executive Director of If Americans Knew, an organization dedicated to providing information on issues misreported in the American media.
"The fact that this Independent Commission of Inquiry was made up of prestigious American leaders will encourage the largely misinformed American public to take a closer look at the relationship between Washington and Israel. It is likely that once they examine this 'friendship,' Americans will demand a change in their government's policies, which empower the brutal oppression of the Palestinians," Weir said.
Former Chairman of the Joint Chiefs of Staff and four-star Admiral Thomas Moorer is outraged at the cover-up of the attack and the fact that this is the only attack on a US ship that has never been investigated by Congress.
"Why would our government put Israel's interests ahead of our own?" Moorer asked. "Does it continue to do so? This is an important issue that should be investigated by an independent, fully empowered commission of the American government. Our own Independent Commission of Inquiry findings have grave implications for our national security and for the American people. In order to confront this problem, the American people and our elected officers will need to overcome their fear of the pro-Israel lobby in the United States."
Members of the Independent Commission of Inquiry have now been joined by the Chief Attorney in the Navy's original 1967 Court of Inquiry into the case. After remaining silent for more than three decades, Captain Ward Boston describes in a sworn affidavit how he and many others were ordered to never speak about the attack on the USS Liberty.
"I know from personal conversations I had with Admiral Kidd [president of the Court of Inquiry] that President Lyndon Johnson and Secretary of Defense Robert McNamara ordered him to conclude that the attack was a case of 'mistaken identity' despite overwhelming evidence to the contrary," states the affidavit.
Captain Boston said he felt compelled to "share the truth" because of "recent attempts to rewrite history."
"In particular, the recent publication of Jay Cristol's book, The Liberty Incident, twists the facts and misrepresents the views of those of us who investigated the attack... Contrary to the misinformation presented by Cristol and others, it is important for the American people to know that it is clear that Israel is responsible for deliberately attacking an American ship and murdering American sailors," the affidavit continues.
In addition, Boston said he is motivated by his opposition to Israel's treatment of the Palestinians. In an interview, he spoke of the sorrow he feels for the Palestinian people and expressed disgust at Israel's policy of targeting children.
"It is terrible what is being done to those [Palestinian] children."
Comment: The abovementioned website " If Americans knew" which exposes the truth about Israeli government crimes against the Palestinians, and the fact that this would not be possible without the MASSIVE support of Washington, has received a death threat demanding that it shut down. Sadly this is an all to common response by fanatical Zionist groups who apparently will go to extreme lengths to prevent the reality of what is happening inside Israel and Palestine from being exposed.
These same Zionist groups have reaped enormous rewards (financial and political) from their self imposed state of perennial victimhood. They have used and abused the memory of the holocaust victims to blackmail the world into supporting their radical fundamentalist agenda. The problem with this form of false victimhood is that you must work very hard to ensure that the illusion is maintained. If no one is actually victimising you then you must create "enemies" and "aggressors." In the case that you yourself are the aggressor (as is the case with Israel) you must ensure that this truth is never revealed.
"If Americans Knew" website receives death threat

After debating on "How Can Peace Be Achieved Between Israelis and Palestinians?" Thursday, October 2nd, Alison Weir and If Americans Knew received a voicemail message saying: "On Monday, at 2 PM, you better not be in your office. Because me and my buddies, who were trained in the Israeli Army, will come and kill every single one of you..."
The caller went on to say, "This is not a joke. On Monday you better watch out. Don't come to work. And close your organization or you're going to die."
The recipient of the threat, Alison Weir, speaks widely on the Israeli-Palestinian issue. She is executive director of If Americans Knew, a nonprofit organization known for providing information on the Middle East.
In last night's debate she predicted that Israelis and Palestinians searching for a just peace would succeed when US tax money no longer goes to fuel Israeli militarists such as Prime Minister Ariel Sharon. The Israeli Knesset found Sharon guilty in 1982 for his role in the Sabra and Shatila massacre in Lebanon.
Weir said that she takes the caller seriously. "I am named an 'enemy' on a website of the Jewish Defense League, a group known for violent acts - most recently, police are investigating charges that its members planned to firebomb Congressman Darrell Issa's office in southern California."
Weir says that there has long been concerted efforts to intimidate people speaking out on this issue, but says, "We will not be silenced. I hope others will join us."
Weir says that she plans to be in her office all day Monday, working to inform the public on this urgent issue.
Berkeley police are investigating the death threat.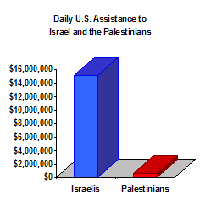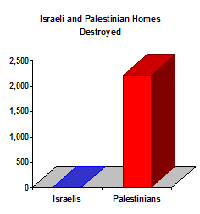 | | |
| --- | --- |
| 1 Israeli home has been destroyed by Palestinians and 2,202 Palestinian homes have been completely destroyed (14,436 partially destroyed) since September 29, 2000. | The U.S. gives $15,139,178 per day to the Israeli government and military and $568,744 to Palestinian NGO's. |
Comment: It is ironic that the name of the website is "If Americans knew". Essentially US citizens have been issued this death threat by Israel. The message is clear. They must comply with the US government's funding of Israel, or they might find themselves on the receiving end of another "terrorist attack"
Visit the " If Americans knew" website for more statistics on the horror that American taxpayers are helping to inflict on Palestinian men, women, and children.
Flashback: Attack on Syria Approved by Washington Warmongers
Exclusive to American Free Press
By Gordon Thomas
Israeli Prime Minister Ariel Sharon's wildcat strike on a purported terrorist training camp in Syria was planned with the support of neo-conservative war hawks in Washington, who maintain close ties to the Likud Party in Israel.
Hours before Israeli fighter bombers attacked Syria, prime minister Ariel Sharon called Secretary of State Donald Rumsfeld to tell him what was about to happen. Sharon's call to Rumsfeld was the climax of weeks of intensive and secret planning between Tel Aviv and Washington to attack what both see as a "terror harboring state."
U.S. state-of-the-art listening equipment along the Iraq border with Syria and high flying spy planes based in Turkey provided vital information to Israel's own electronic intelligence net over Syria.
The intention behind the attack was two fold. To issue a stark warning to the Damascus regime that it could be attacked with the same impunity that preceded the full-scale invasion of Iraq and to test the defenses—and resolve—of Syria to launch any military counterstrike against Israel.
Such an attack would be the final excuse that Sharon has been waiting for. His air force is on hard-stand readiness to make the 15 minute flight deep into Syria. American planes in Iraq could join in the assault —going to the "aid" of its one real partner in the region.
It is this grim scenario that could be the next stage of an already inflammable situation.
Israeli sources said that Rumsfeld told Sharon: "We, and you, are fighting a war against terrorism." Implicit in the words, said those sources, was that President George W. Bush would see the attack—which violated all international treaties—as no different from America's wars in Afghanistan and Iraq, or in previous U.S. raids on Yemen.
The Israeli attack was on an alleged terrorist training camp at Ain Saheb, 10 miles north of Damascus. It was the first air strike in Syria by Israel in 20 years.
U.S. surveillance aircraft in adjoining Iraq provided the Israelis with photo-reconnaissance details of the camp. But it has emerged that the camp was deserted when the attack came.
While Islamic Jihad issued its routine denial that it had training camps in Syria, similar camps operated by Hamas are known to be sited in Lebanon's Beka'a Valley, and the fact is that Washington pointedly refrained from condemning the Israeli air strike.
Privately, Bush's closest aide, Karl Rove, let it be known that the president approved it.
"He saw it as a clear warning to terrorists that they can be reached anywhere," Rove told selected reporters. "See it as necessary shock therapy."
For Israel, the attack, coming on the eve of the 30th anniversary of the Yom Kippur War—when Egypt and Syria nearly overwhelmed Israel's armed forces—was an essential reminder that Sharon is still the daring warrior of old, the general who saved Israel in the Yom Kippur War.
It is an image Sharon prefers rather than the one that continues to cling to him as his country's defense minister who led the invasion of Lebanon in 1982, which culminated in the massacre of thousands of innocent women, children and old men, in the Sabra and Shatila refugee camps. [...]

American and Australian shot by Israeli army
By Odai Sirri
Saturday 25 October 2003, 6:21 Makka Time, 3:21 GMT
Two international peace activists have been shot by Israeli soldiers at a Palestinian refugee camp near Nablus.
Details of the shooting were released to Aljazeera.net within hours of the incident on Friday evening, but the identities of the injured are being witheld until their families can be contacted.
The Australian and American men were both shot in the legs at the Balata refugee camp and were taken to Rafidia Hospital where they are now undergoing treatment.
According to the representatives from the International Solidarity Movement (ISM), the two were shot after escorting Palestinian children away from Israeli soldiers who entered the camp.
ISM officials said two Palestinian boys were hit by rubber bullets, but the American and Australian volunteers were shot with live bullets and remain in hospital.
ISM officials told Aljazeera.net that Israeli soldiers fired indiscriminately inside the camp before cutting the electricity.
"They (Israeli soldiers) were shooting in complete darkness," said Aron Baker.
Flashback: Israel's human shields draw fire
Human rights groups return to court over army's use of Palestinian civilians
Chris McGreal in Hebron
Thursday January 2, 2003
The Guardian
Basem Maswadeh knew he was in trouble when an Israeli soldier pushed him into the barber's chair and reached for the clippers.
The humiliation of a shaved head - or, more accurately, having chunks of hair ripped out by the brutal wielding of the shears - was the start of an ordeal that culminated with Mr Maswadeh and two friends standing in a Hebron street as Israeli troops shot over their shoulders at stone-throwing Palestinians.
"The soldiers hid behind our backs as they pushed us forward," said Mr Maswadeh. "Then they put their guns on our shoulders and began shooting. We felt our eardrums burning, but when we tried to put our hands over our ears, they beat our hands away. The noise was terrible because the gun was right next to my ear."
The soldiers fired dozens of plastic bullets, using the three Palestinian men as shields, before the crowd dispersed.
In May, as Israeli human rights groups sought a supreme court order barring soldiers from seeking protection behind human shields after their widespread use during the army's assaults on Jenin and other West Bank cities, the military admitted the policy was illegal and said it would stop.
But human rights groups will return to court on Sunday to argue that the army has only ended such abuses selectively, and is in breach of court orders.
"The method is the same each time," says Israel's most prominent human rights group, B'Tselem. "Soldiers pick a civilian at random and force him to do dangerous tasks that put their lives at risk."
Sergeant Nati Aharoni gave the army magazine, B'Mahaneh, an example of a case showing how they go about it.
"We had previously seized this building, so we were concerned that explosives would be waiting for us when we came back. Acting according to customary practice in such cases, we took a Palestinian who lived nearby and had him comb the site. He opened all the doors and cabinets, and didn't find anything," he said. "We shook his hand and said thanks."
The army says it has issued an order barring the use of human shields, but it contends that another policy, known as the "neighbour procedure", can continue because it is not illegal.
The "neighbour procedure" involves soldiers "requesting" of civilian that they enter buildings and demand that wanted men inside surrender. Human rights groups say that almost no one does such a thing voluntarily.
In August, soldiers pressed 19-year old Nidal Abu Mukhsan to enter the house of a Hamas activist and tell him to come out quietly. The activist, Nasser Jarar, mistook Mr Abu Mukhsan for a soldier and shot him fatally in the head.
The army says it is not at fault. It says Israeli soldiers "did not go into the building with him, so there are no grounds for contending that this was a case of using a human shield".
But human rights groups say the "neighbour procedure" is in direct contravention of a second court order, in August, barring its use, yet it is still widespread.
"The army is really convinced that use of the "neighbour procedure" protects civilians," said Yael Stein, the research director of B'Tselem.
"They say that if a Palestinian is knocking on the door, then anyone inside is less likely to start shooting. They have told the court this. But this is very dangerous for the people they force to do it, and it is completely illegal under international law."
Mr Maswadeh's experience in Hebron followed a different pattern. He owns a barber's shop. Like many firms, it defies the Israeli curfew. That is how Hebron's Palestinians survive.
When an army patrol swept along the road on December 3, shopkeepers quickly brought their shutters down. But the soldiers wanted to know who was in the barber's.
"We were scared," said Mr Maswadeh. "When the soldiers pay attention to you, they always abuse you. We did not want to open the door."
So the four Israeli soldiers grabbed the owner of the neighbouring grocery shop, Bilel Abu Qwaider.
"They told me, 'We are going to break your bones and destroy your shop if you don't get your neighbour to open his door,'" Mr Abu Qwaider said. "They were pointing their guns at me and threatening to shoot everyone inside. I begged Basem to open."
The barber realised he had little choice. "There were five of us, and they took us one by one into the street and beat us," Mr Maswadeh said. "Then they brought us back in and a soldier ordered me to sit in the barber's chair."
"He grabbed the electric clipper and brought it very slowly down on my head. It was very painful. I was bleeding because he was ripping my hair out. I knew I was in trouble when I opened the door, but I never imagined this."
Word of the beatings at the barber's shop quickly spread, and a crowd began throwing stones at the soldiers. It was then that Mr Maswadeh and two friends were marched outside and used as shields as the soldiers fired into the crowd.
When the mob backed off, the incident took another strange twist.
"They took pictures of us. They took some pointing their guns at us, and some resting their guns on our heads. One of the soldiers had a picture taken of him using one of my friends as a chair," Mr Maswadeh said.
Protesters slam Israeli atrocities Hundreds demonstrate in Ain Al-Hilweh
Mohammed Zaatari
Daily Star correspondent
Palestinian refugees burned effigies of US President George W. Bush, British Prime Minister Tony Blair and Israeli Prime Minister Ariel Sharon Friday during a demonstration in the Ain al-Hilweh camp.
The demonstration was marked by condemnation of the atrocities inflicted against the Palestinians by the Israelis, and condemned the pro-Israeli bias of the United States and Israel and the tight siege on Palestinian President Yasser Arafat.
The burning of the effigies and the flags of the United States and Britain reflected growing Palestinian anger at the United States and Britain.
Collenette questions future of El Al flights to Canada after security scare
Last Updated Fri, 24 Oct 2003
Transport Minister David Collenette says Canada will assess the future of El Al flights to Toronto following the security threat.
An El Al flight bound for Toronto was diverted first to Montreal and then to Hamilton, Ont., after a threat was made to the plane and Pearson Airport. Transport Canada, CSIS and the RCMP have now launched an investigation into the incident.
El Al has been flying into Toronto for 20 years. It has its own security personnel at Pearson Airport and what it calls the most sophisticated X-ray machines available, the same level of airport security the airline says it has worldwide.
Even so, Collenette says El Al's future in Canada is being re-examined. "As to subsequent El Al flights, that is something we'll have to deliberate, given the intelligence we receive."
Collenette's not saying what that intelligence is, and the exact nature of Thursday's security issue is still not known.
But according to an Israeli newspaper report on Friday, the threat identified on Thursday did not represent any immediate danger.
Israeli security warned their Canadian counterparts there was a chance that someone could attack the plane with a shoulder-launched missile or gunfire as it made a scheduled landing in Toronto, said a report in Yedioth Ahronoth.
"On a scale of one to 10, the warning was about three-four. In other words, not really immediate, but still a warning that could not be ignored," an Israeli official told the newspaper.
The paper also quoted an unidentified political source as saying "it was not certain that there was justification for the Canadians' hysteria. They took a very large safety margin – but it was their full right to decide as they did."
Comment: Look how this has played out. Israel tells Canada there is a threat. Could this have been a set-up to bring sympathy to Israel, a country more and more exposed internationally for the brutal regime it is? Canadian security forces can then use the incident to show the Big Brother south of the border that Canada takes "terrorist" threats very seriously. It's a "win-win" situation all around; the only losers being all those who buy into the lie, the manufactured "terrorist threat."
WorldNetDaily.com
October 25, 2003
An Iranian opposition group that first identified Iran's covert nuclear weapons facility has uncovered a new site in the western part of the country.
The National Council of Resistance of Iran said the new site was built to test centrifuges used in making highly enriched uranium for nuclear bombs.
The site is located near the city of Isfahan and has 120 to 180 centrifuges. [...]
'I believe Europe will have its own September 11'
Rachel Sylvester talks to Robert Cooper, Tony Blair's foreign policy guru
The Telegraph
If there is one man who can explain why Tony Blair went to war in Iraq, sent troops to Afghanistan and wants to join the euro, it is a tall, cultured man in Brussels called Robert Cooper.
He is the foreign policy guru who, on secondment to No 10 in the years before the September 11 attacks, influenced much of the Prime Minister's thinking on international affairs. [...]
Comment: Now that we have perpetual war for peace, of course terrorist acts are more likely. Nobody likes to have their country invaded. Also, if the populations of countries waging constant war get tired of sending their children and spouses to certain toxic poisoning and mind numbing violence, they will need a little convincing. The politicians will need to dance on a few more graves to whip up the appropriate 'war fever'. They may have a problem convincing people that al-Qeada is stupid enough to target countries who have been opposed to the Iraq Invasion, everyone except American 'patriots' that is.
New al-Qaida plot in Kenya reported

By Matthew Rosenberg
ASSOCIATED PRESS

NAIROBI, Kenya, Oct. 24 — Al-Qaida operatives planned to destroy the U.S. Embassy in Nairobi in June with a truck bomb and a hijacked airplane loaded with explosives, according to a Kenyan police report seen Friday by The Associated Press. [...]
Curtains Ordered for Media Coverage of Returning Coffins
By Dana Milbank – Washington Post, October 21, 2003
Since the end of the Vietnam War, presidents have worried that their military actions would lose support once the public glimpsed the remains of U.S. soldiers arriving at air bases in flag-draped caskets.
To this problem, the Bush administration has found a simple solution: It has ended the public dissemination of such images by banning news coverage and photography of dead soldiers' homecomings on all military bases.
In March, on the eve of the Iraq war, a directive arrived from the Pentagon at U.S. military bases. "There will be no arrival ceremonies for, or media coverage of, deceased military personnel returning to or departing from Ramstein [Germany] airbase or Dover [Del.] base, to include interim stops," the Defense Department said, referring to the major ports for the returning remains.
A Pentagon spokeswoman said the military-wide policy actually dates from about November 2000 -- the last days of the Clinton administration -- but it apparently went unheeded and unenforced, as images of caskets returning from the Afghanistan war appeared on television broadcasts and in newspapers until early this year. Though Dover Air Force Base, which has the military's largest mortuary, has had restrictions for 12 years, others "may not have been familiar with the policy," the spokeswoman said. This year, "we've really tried to enforce it."
President Bush's opponents say he is trying to keep the spotlight off the fatalities in Iraq. "This administration manipulates information and takes great care to manage events, and sometimes that goes too far," said Joe Lockhart, who as White House press secretary joined President Bill Clinton at several ceremonies for returning remains. "For them to sit there and make a political decision because this hurts them politically -- I'm outraged."
Dissent on the home front: families of US soldiers in Iraq lead anti-war protests
Troops' relatives speak out as death toll rises and morale falls
Suzanne Goldenberg in Washington
Saturday October 25, 2003
The Guardian
News of the death of Jane Bright's son, Evan, arrived with the US military's greatest triumph in Iraq since the fall of Baghdad. In Mosul, the 101st Airborne cornered and killed Saddam Hussein's sons, Uday and Qusay. Outside town, a US patrol came under attack, and Ms Bright's son, an infantryman, was killed along with two other soldiers.
That was on July 24. Her anger has not abated. "There are some terrible things going on there," she says.
Yesterday, other American families waited for official confirmation of death, after reports arrived of one soldier from the 101st Airborne killed near Mosul and two members of the 4th Infantry Division killed in a mortar attack near Samara. This brought to 108 the number of US troops to die under hostile fire since May 1, when President George W Bush declared an end to major combat.
The growing toll and reports of poor conditions and low morale among troops have produced an undercurrent of dissent among US military families. The Guardian has found that 75% of the 478 troops removed from the Iraqi theatre because of mental health issues have been reservists.
In researching this story, we received more than 70 emails and phone calls from relatives of US forces overseas. All but two were negative - about the treatment of soldiers, the reasons for the Iraq war, the pain of family separation and the insensitivity of the military bureaucracy.
The criticisms - a breach of military culture - is viewed with concern at the Pentagon, which sent a team to Iraq this week to investigate 13 cases of suicide in recent months. It has also promised better treatment of sick soldiers, and has vowed to expand the programme of 15-day furloughs introduced last month - despite the failure of about 30 soldiers to catch their flights back to Iraq. But many on the home front remain furious, and today's anti-war protests in Washington and others US cities will kick off with candlelight vigils by families of soldiers serving in Iraq.

Ms Bright's unease set in soon after her son arrived in Iraq, and grew deeper with calls and emails home in the months before he was killed. "He had lost 25 pounds from dysentery. My daughter-in-law told me he called one day and he sounded very upbeat. She said, 'Why are you so happy?' He said he had just got food and water.
"I don't care what the administration says about flag-waving and children throwing flowers. It is just not true. The stories coming back are horrific. All he told me was that he had seen and done some horrible things, that they had all done and seen some terrible things."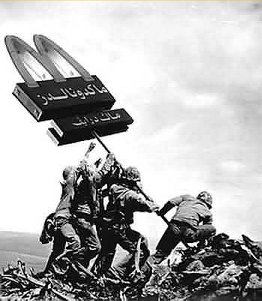 Dying for a McDonald's in Iraq
By Herbert Docena
Asia Times
October 24, 2003
MADRID - In London on October 13, an investors' conference entitled "Doing Business in Iraq: Kickstarting the Private Sector" was agog with reports that McDonald's, among other corporations, may begin selling burgers and fries in Iraq by next year. Attracting up to 145 multinational prospectors, the London conference was held less than a month after the United States announced its economic masterplan for Iraq, a blueprint which The Economist heralded as a "capitalist dream" that fulfills the "wish list of international investors".
Whether Ronald McDonald cuts the ribbon in time and makes the dream come true, however, will depend to a large extent on the outcome of a US-convened donor's conference that was scheduled to open in Madrid on Thursday.
As the US struggles against popular resistance in Baghdad, it battles its cash-flow woes in the balmy Spanish capital. Behind closed doors at the Campo de las Naciones, representatives of creditor countries and multilateral financial institutions will meet for two days to determine how and when McDonald's and other multinational corporations will finally be able to open their doors in Iraq.
In exchange for allowing the entry of their corporations to Iraq, rich creditor nations will be pledging hundreds of millions of dollars to finance the occupation in order to make sure that it goes on unhampered - long enough for the Golden Arches to rise by the Tigris and the Euphrates.
Those who will pay the price for the burgers and fries, however, will have no seat at the table.
What's at stake?

In this donors' conference, the US will be asking the "international community" to finance an occupation it can no longer afford on its own.
At first, the US hoped that Iraqi oil revenues and assets, as well as its own taxpayers' money, would be enough. "We are dealing with a country that can really finance its own reconstruction and relatively soon," Defense Undersecretary Paul Wolfowitz confidently told the US Congress before the war, assured that Iraq's oil would be able to rake in as much US$50 billion to $100 billion in the next two years.
Regular sabotage of oil pipelines by the Iraqi resistance as well as the reluctance of a cautious oil industry to start their operations has all but shattered these initial plans by causing severe cash-flow problems and a palpable budget crisis. Edward Chow, a former international executive with Chevron and now an analyst with the Carnegie endowment, predicts: "Costs will far exceed what oil revenues will reap in the short term and the long term."
This has forced the Bush administration to reluctantly turn to US taxpayers with an $87 billion budget request that had to surmount unexpected resistance from the Bush-controlled Congress. When it was finally approved, the funding came out with an embarrassing twist: that the money to be spent will have to be exchanged with IOUs, and not just sweet thank-yous.
Taking all the money from the pockets of the Iraqis and the American taxpayers would have allowed the US to unilaterally determine which corporations would get all the contracts for what. At more than $100 billion and counting, this has been deemed the largest post-war rebuilding business opportunity since World War II. With the disappointing oil revenues dashing expectations and with US taxpayers reluctant to part with their money, however, the US has been forced to give up its exclusive claim over the post-war reconstruction bonanza.
A way to get in on the ground floor
Armed with the latest 15-0 United Nations resolution legitimizing the occupation, the US will be turning to the other rich creditor nations and multilateral lending agencies with one enticement in exchange for their cash: a piece of the action.
"We're telling them that this is not just about writing checks or sending troops, but about having a stake in Iraq so their government agencies and humanitarian groups are involved in a sector when a new government is in power in Iraq," a high ranking US official recently disclosed. "It's a way to get in on the ground floor. That's the selling point."
Indeed, the well-heeled representatives with fat pockets and blank checks who will gather at the Campo will not be pledging their money for nothing. As a recent Financial Times editorial put it, "Washington is in a mess in Iraq, and needs help from its friends. The friends are prepared to assist, but they will demand a price."
The price comes in the form of a long sought-for guarantee giving the donor countries a crack at the multi-billion dollar business opportunities in Iraq - an access to the ground floor where the action is. With the recent announcement of plans to sell all but a few of Iraq's crown jewels for dirt-cheap prices, other countries can't afford to miss the post-war garage sale. If they don't want to be locked out, they better pay the entrance fee to be collected personally by Coalition Provisional Authority head L Paul Bremer and US Secretary of State Colin Powell, who are both in Madrid. Also present is US Treasury Secretary John Snow.
Opponents of the war - in particular, France, Germany and Russia - have made it clear they are not ready to forgive and forget and contribute so readily to Iraqi reconstruction. Delegations from those three nations, as well as many other countries, will be headed by lower-level officials. Only Spain, Italy and Japan - all supporters of the US policy on Iraq - will be represented by their foreign ministers. United Nations Secretary-General Kofi Annan and World Bank President James Wolfensohn will also be in Madrid. [...]
What they won't be eager to tell the folks back home, however, is where the money they just donated came from and to whom it is being given. Representatives will beat their chests and package their donations as acts of charity towards those poor and war-ravaged Iraqis.
The rhetoric about helping Iraqis rebuild their country will hopefully drown out the fact that the people who will be paying for the occupation will not be the same people who will be profiting from it. The money that participants to this donor's conference will be bringing to the table is not theirs to give away. [...]
Army denies special treatment for Jessica Lynch
Friday, October 24, 2003 Posted: 8:19 PM EDT

WASHINGTON (CNN) -- The Army denied having a double standard for determining disability benefits Friday after the family of a former prisoner of war in Iraq complained that another rescued soldier was given special treatment.
The parents of Spc. Shoshana Johnson, who was captured March 23 near Nasiriya along with Pfc. Jessica Lynch and three other members of the Army's 507th Maintenance Company, told The Washington Post that the military is not treating their daughter fairly
The paper says they are accusing the Army of a double standard, insensitivity and racism, and have enlisted the help of activist Jesse Jackson to represent their case in the media. Johnson is black and Lynch is white.
Jackson told CNN Friday that the family was upset because Johnson, who is about to be discharged from the Army, will get a 30 percent disability benefit, while the Post reports that Lynch has received an 80 percent disability benefit.
The newspaper said the difference amounts to $600-$700 a month in payments.
An Army spokesman said disability payments are based on soldiers' medical reviews and that no other factors are considered.
The Army will not confirm benefit figures given to either woman. Payments are generally expressed as a percentage of pay. [...]
Lynch's disability payment is under a temporary status based on her medical condition, according to an Army spokesman. She will be medically re-evaluated during the coming months, and if she improves, that payment may be reduced, the spokesman said.
Johnson's disability payment is permanent, Jackson said. If she gets worse, she can appeal to the Army for a review that could lead to her payments being increased, he added. [...]
Comment: Lynch also has an extra $1 million for telling her story. It is certainly interesting that Lynch was selected over Johnson as the heroine, given that Johnson's injuries are far more severe. On the other hand, the Pentagon and the White House can't put a poor woman who can barely walk on TV - it might dispel the average American's illusions of the Glorious Crusade for Freedom and Democracy currently underway in Iraq.
Press Underreports Wounded in Iraq
Few Newspapers Tally Injuries, Accidents
By Seth Porges
OCTOBER 23, 2003
NEW YORK -- When newspapers reported this week on poor medical and living conditions for Americans injured in Iraq, it might have come as a shock for some readers. For months, the press has barely mentioned non-fatal casualties or the severity of their wounds.
E&P reported in July that while deaths in combat are often tallied by newspapers, the many non-combat troop deaths in Iraq are virtually ignored. It turns out that newspaper readers have also been shortchanged in getting a sense of the number of troops injured, in and out of battle. [...]
Few newspapers routinely report injuries in Iraq, beyond references to specific incidents. Since the war began in March, 1,927 soldiers have been wounded in Iraq, many quite severely. (The tally is current as of Oct. 20.) Of this number, 1,590 were wounded in hostile action, and 337 from other causes. About 20% of the injured in Iraq have suffered severe brain injuries, and as many as 70% "had the potential for resulting in brain injury," according to an Oct. 16 article in The Boston Globe.
Current injury statistics were easily obtained by E&P through U.S. Central Command and the Pentagon, so getting the numbers is no longer a problem. According to Lawrence F. Kaplan, author of an article on injured troops in the Oct. 13 issue of The New Republic, this information has only recently been readily accessible. "Pentagon officials have rebuked public affairs officers who release casualty figures, and, until recently, U.S. Central Command did not regularly publicize the injured tally either," Kaplan wrote. [...]
War protesters converge on D.C.
By Jennifer C. Kerr
Associated Press
10/25/2003
WASHINGTON -- Protesters began converging on the nation's capital yesterday for what they hope will be the largest antiwar demonstration since the fall of Baghdad.
Organizers expected tens of thousands of people would turn out today in Washington for a march and speeches calling for the removal of US forces from Iraq. Thousands of demonstrators also were expected to flock to San Francisco at the same time for the largest protest there since April, when more than 10,000 people filled the streets.
"The US government has no right to try and recolonize Iraq," said Peta Lindsay, national youth and student coordinator for International ANSWER (Act Now to Stop War and End Racism), which organized the protests with another group, United for Peace and Justice. [...]
US Senate says CIA exaggerated reports: Weapons, terrorism case against Saddam
WASHINGTON, Oct 24: The weapons and terrorism case against former Iraqi president Saddam Hussein was overstated by CIA and other American intelligence agencies, says a US Senate report published partly on Friday.
The report, prepared by the US Senate Select Committee on Intelligence, names CIA Director George J. Tenet as one of the key officials responsible for exaggerating prewar reports about Iraq.
The committee concluded that US intelligence agencies used a lot of "circumstantial evidence and single-source or disputed information" to write key intelligence documents.
Even the October 2002 National Intelligence Estimate, summarizing Iraq's capabilities and intentions, was based on unconfirmed or half-confirmed information, the committee observed.
Committee members interviewed more than 100 people who collected and analyzed the intelligence used to back up statements about Iraq's chemical, biological and nuclear weapons capabilities, and its possible links to terrorist groups.
The committee is deeply divided over investigating how the Bush administration used intelligence in its public statements about Iraq. Opposition lawmakers insist that the White House deliberately misled the American public while lawmakers from the ruling Republican Party blame the intelligence community.
Democrats also want to probe whether President Bush, Vice President Cheney, Defence Secretary Donald H. Rumsfeld and others senior officials were directly involved in exaggerating the threat from Iraq.
But it is unclear whether the committee has jurisdiction on this topic. Also, the administration could cite executive privilege and refuse to give the committee information related to internal White House discussions, as it did when a congressional inquiry tried to find out what President Bush had been told about Al Qaeda and the possibility of civilian aircraft used as weapons before the Sept 11, 2001, attacks.
Comment: It is incredibly depressing that the above can be publicly announced and register barely a ripple of reaction or recognition among the American public. Cheney, Bush and Co. must be rubbing their hands with glee. The American people have gifted their 'leaders' ultimate power to act as they wish.
As a result the fate of the America people, and the world, will be determined by the presence or lack of morality in the warmongers and power brokers that control major world events. Needless to say, the prospects are not good. Welcome to reality, it has always been this way, it just depends when you choose to awaken to it.
Homesick US troops turned to suicide
TIKRIT: US soldiers who have committed suicide in Iraq were mostly just desperate to return home, and may have meant only to injure themselves, a military combat stress officer says.
Officials in Washington said last week at least 13 soldiers have killed themselves in Iraq, representing more than 10 per cent of non-combat deaths. More case are being probed.
Captain Justin Cole, who works at a US military base in Saddam Hussein's home town of Tikrit, said that while a majority of soldiers are dealing well with the stress of being away from home, for some it was proving too much.
He said he had personally dealt with two self-inflicted deaths. One soldier shot himself in the leg after being told he could not go home, hitting an artery.
Another, a woman, shot herself in the stomach. He said he thought neither meant to kill themselves. [...]
Comment: Either homesick or sick over what they have been ordered to do. Don't believe the propaganda coming from the front lines:
I can say very definitively that when Sec Army Brownlee and LTG Sanchez were here, they arranged nice little "sensing sessions" with the soldiers, complete with a camera crew that followed them around. The problem with that was all of the soldiers in the sensing sessions were hand-picked, 82nd soldiers who had just gotten here the month before and who already have been told when their redeployment dates are. So of course those guys were hearing what they wanted to hear, and what those soldier's commanders wanted them to hear "we are motivated, blah blah blah.". Not a single natl guard or reserve soldier sat at that table.

Those days I sat with a group of reservists who have been deployed 8 months, not 40 feet away from these dog and pony shows. All I felt was resentment and hatred for an administration that is much more concerned about publishing "good news events" than actually generating them.

That's my negative thought for the day. [ Sound Off, Bringthemhomenow.org]
By the way, a notice posted on the defendamerica.mil website states that the U.S. is looking for Selective Service System Local Board Members, just in case, "a military draft becomes necessary."
Chinese defence minister heads to US to meet counterpart Rumsfeld

BEIJING (AFP) Oct 24, 2003
Chinese Defence Minister Cao Gangchuan left Beijing for the United States Friday and meetings with American counterpart Donald Rumsfeld, state media said.
The Xinhua news agency said Cao, also vice-chairman of the Central Military Commission and a State Councillor, was invited by Rumsfeld on the "official, goodwill" visit.
As well as talks with the US Defence Secretary on "international and regional security issues", Cao will also meet other government and military leaders and visit military schools. [...]
It's snowing on Rumsfeld's parade
By Jim Lobe
Asia Times
October 25, 2003
WASHINGTON - They normally come in the form of simple, one or two-paragraph queries, affectionately, and sometimes not so affectionately, referred to by his underlings and colleagues as "snowflakes".
But Pentagon chief Donald Rumsfeld's latest flakes blew in like a freak autumn blizzard, catching official Washington off-guard and leaving spokespersons scrambling for guidance on how to reassure reporters, Congress and the public that, yes, the situations in Iraq and Afghanistan really are completely under control.
The leak of a dour, two-page memo addressed to four of Rumsfeld's top aides and filled with a series of fundamental questions that most experts would have expected to have been thought out long ago is the latest indication of serious disarray - even self-doubt - among the Bush administration hawks who led the march to war in Iraq. [...]
On the record, administration officials described the memo as a reflection of just the kind of critical process that is needed to prevail in a long, drawn-out war. Off the record, they admitted that the questions were not exactly ones that inspired confidence. [...]
Halliburton Launches 'Defending Our Company' Campaign
Saturday, October 25, 2003
WASHINGTON — The head of Vice President Dick Cheney's former employer, Halliburton, is asking employees to contact newspapers and lawmakers to counter Democratic criticism of the company's no-bid contract in Iraq.
In an Oct. 17 memo entitled "Defending Our Company," Halliburton's president, Dave Lesar, said he was offended by the criticism but cautioned employees to be positive in their letters.
"We should avoid stooping to our critics' level of dialogue, no matter how tempting that may be," he wrote. He said the critics are "distorting our efforts" to restore Iraq's oil industry and provide other services to the U.S. military in Iraq.
[...] Among Lesar's suggestions for the letters to newspapers:
--"Halliburton makes our troops more comfortable in a difficult environment by bringing shelter, supplies, clean uniforms and mail from home."
--"Halliburton is proud to offer its global resources at this critical time in the Middle East."
--"Halliburton has successfully helped to restore needed services in Iraq that will help bring some sense of normalcy for those who have suffered losses."
Comment: Yeah, right! Thing is, these people may well be so brain-dead that they believe these lies!
Hidden from the world, a village dies of Aids while China refuses to face a growing crisis
Jonathan Watts in Xiongqiao village, Henan province, the ground zero of an epidemic threatening millions
Saturday October 25, 2003
The Guardian
Chang Sun's wife is HIV positive. So is his mother. So is his aunt. So is his cousin and his cousin's wife. So is the woman next door and, probably, so is her husband. In fact, it is quite possible that almost every adult and many of the children in his small, remote village are infected.
And then, there are those who lie in the flat, brown vegetable fields, which are steadily filling with mossy green burial mounds.
Among them is Chang's father, who died of Aids last year, and his three-year-old daughter, who succumbed the year before that. His first wife is there too - she threw herself down the village well in 2000 after a doctor told her she was no longer worth treating because she had the virus.
[...] This is Xiongqiao village in Henan province, the ground zero of arguably the world's worst HIV/Aids epidemic, with up to a million people infected in this single province through a vast, largely unregulated blood-selling operation.
The situation is already a catastrophe, but the risks are growing. The medical treatment is inadequate and the authorities are trying to cover up the truth with a lethal mix of censorship and police intimidation.
Thousands of anti-independence demonstrators march in Taipei
The head of Russian oil giant Yukos, Mikhail Khodorkovsky, has been arrested in a dramatic airport raid.
Mr Khodorkovsky, who is believed to be Russia's richest man, was seized by agents of the security police (FSB) in the Siberian city of Novosibirsk, a company spokesman said.
The authorities said he had ignored a summons for questioning on Friday - prosecutors have been investigating allegations of tax evasion and theft of state property by Yukos executives.
Critics say the campaign is an attempt by the Kremlin to assert its power over business tycoons and keep them out of Russian politics.
Mr Khodorkovsky was flying to the Russian Far East on a business trip when his plane landed at Novosibirsk airport for a refuelling stop before dawn.
"They rushed to the plane, shouting 'FSB. Lay down your weapons or we will shoot!'" Yukos spokesman Alexander Shadrin said.
The oil chief was then flown back to Moscow for questioning, he said.
Taleban forces are retaking parts of Afghanistan as the post-war government shows signs of weakening, the UN's top peacekeeping official has said.
In a regular briefing to the Security Council, Under Secretary General for Peacekeeping Operations Jean-Marie Guehenno said many causes of insecurity "remain unresolved".
"In several border districts (near Kandahar and Paktika), Taleban have been able to establish de facto control over district administration," he said.
Britain and Australia issue Saudi travel warning

The British Foreign office has advised against travelling to Saudi Arabia. In a strongly worded statement it said that all but essential trips to the kingdom, which is the birthplace of Al-Qaeda leader Osama bin Laden, should be cancelled. Australia also said that it has intelligence terrorists in Saudi may be in the final stages of planning an attack. The warnings followed an admission from Saudi Arabia that it had arrested nearly 600 people since suspected al Qaeda suicide bombers struck Riyadh in May.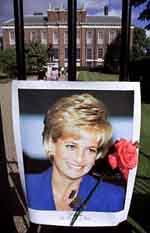 The conspiracy theory that will never die
Princess Diana predicted she would die prematurely and how she would be killed. So, was she murdered?
BEN ENGLISH in London investigates.
AS royal bombshells go, the Princess of Wales' unaddressed letter – penned and sealed 10 months before her death – was in the Mother of All Bombshells category.
Those already satisfied Diana had been assassinated now had their strongest evidence yet.
"They're planning an `accident' in my car, brake failure and serious head injury in order to make the path clear for Charles to marry," Diana wrote in a letter she gave to Paul Burrell.
Diana's letter didn't reignite the conspiracies, it sparked an inferno.
After Monday, it wasn't just taxi-drivers, fringe-dwellers and nutters who believed in conspiracy theories.
A poll on Sky TV showed nine in 10 Britons were convinced Diana's death was no accident. Key questions remain unanswered, including:
WHY was chauffeur Henri Paul's wallet stuffed with money and did he work for MI6?
WHO turned the CCTV cameras in the tunnel the wrong way?
WAS the driver of the Fiat Uno, which slammed into the Princess's car and possibly caused it to crash, himself another murder victim? [...]
Photographers in Court over Diana Crash
Three photographers defended themselves in court today against charges of invasion of privacy for taking pictures at the scene of the 1997 car crash that killed Diana, Princess of Wales and Dodi Fayed. [...]
Photos taken at the site were confiscated and never published. [...]
Senate defies Bush over Cuba tourism
By David Rennie in Washington
The Telegraph
The US Congress is heading for an unprecedented confrontation with President George W Bush over his Cuba policy, after the Senate voted effectively to lift the 40-year ban on American tourists visiting the island.
Nineteen Senate Republicans defied their own president on Thursday night to join Democrats in opposing the travel ban and inflicting a rare defeat for the Bush administration. [...]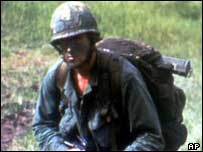 On this day in 1983
America invaded Grenada, a tiny island nation with a population of 160,000 and a per capita income of $390 per year. The invasion took place without the presence of journalists to observe the action. Of the 18 American servicemen killed during the operation, 14 died in friendly fire or in accidents. To this day, no one has been able to offer a reliable estimate of the number of Grenadans killed.
After reporters protested the news blackout, the government proposed creating a "National Media Pool." In future wars, a rotating group of regular Pentagon correspondents would be on call to depart at a moment's notice for US surprise military operations. In theory, the pool system was designed to keep journalists safe and to provide them with timely, inside access to military operations. In practice, it was a classic example of PR crisis management strategy- enabling the military to take the initiative in controlling media coverage by channeling reporters' movements through Pentagon designated sources. [ Toxic Sludge Is Good For You: Lies, Damn Lies and the Public Relations Industry]
Also see: Amnesty raises plight of 'Grenada 17'
Amnesty International has revived memories of a turbulent time in Caribbean politics by questioning the convictions of 17 people said to have carried out killings during Grenada's 1983 coup. [...]

The Amnesty report says the trial of the "Grenada 17" was flawed by irregularities in jury selection, lack of legal representation and the allowing of questionable evidence.

It also questioned whether some defendants' confessions may have been obtained using torture, as they alleged. [...]
Eritrea given politically embarrassing sheep
Saturday 25 October 2003
After more than 70 cramped days at sea and rejection by dozens of countries, 52,000 politically embarassing Australian sheep were finally hered off the so-called Ship of Death.
Their new home will be in the Eritrean highlands, bringing to an end a huge animal rights campaign which began shortly after they left the Australian port of Fremantle on 5 August.
Three R's: Reading, Writing, RFID
By Julia Scheeres
Wired News
Oct. 24, 2003
Gary Stillman, the director of a small K-8 charter school in Buffalo, New York, is an RFID believer.
While privacy advocates fret that the embedded microchips will be used to track people surreptitiously, Stillman said he believes that RFID tags will make his inner city school safer and more efficient.
Stillman has gone whole-hog for radio-frequency technology, which his year-old Enterprise Charter School started using last month to record the time of day students arrive in the morning. In the next months, he plans to use RFID to track library loans, disciplinary records, cafeteria purchases and visits to the nurse's office. Eventually he'd like to expand the system to track students' punctuality (or lack thereof) for every class and to verify the time they get on and off school buses.
"That way, we could confirm that Johnny Jones got off at Oak and Hurtle at 3:22," Stillman said. "All this relates to safety and keeping track of kids.... Eventually it will become a monitoring tool for us." [...]
The school spent $25,000 on the ID system. The $3 ID tags students wear around their necks at all times incorporate the same Texas Instruments smart labels used in the wristbands worn by inmates at the Pima County jail in Texas. Similar wristbands are used to track wounded U.S. soldiers and POWs in Iraq and by the Magic Waters theme park in Illinois for cashless purchases. [...]
Defense Department wants RFID tags on everything but sand
By Ashlee Vance
The Register
The US Department of Defense has announced a sweeping policy to slap an electronic tag on every item in its inventory - well, almost every item. [...]
Yo, Mr. CEO, Get Our Point Now?
By Kim Zetter
Wired News
A privacy group hired a skywriter to write part of the Social Security number of Citigroup's chief executive above New York City on Friday, protesting the bank's lobbying efforts to keep lawmakers from tightening privacy regulations and demonstrating that even the privacy of bank executives is at risk. [...]
GE opens US$64m technology centre in China
The Business Times
October 25, 2003
FAIRFIELD, Connecticut - General Electric Co opened a US$64 million (S$111.5 million) technology centre Friday in China, a move that signals the growing importance of the country and technology research to one of the world's most valuable companies.
GE said the China Technology Centre in Shanghai will be pivotal to achieving its objectives of US$5 billion in sales and US$5 billion in procurement of materials and products in China by 2005.
'GE's future is dependent on our ability to innovate and to differentiate our products and services around the world,' GE Chief Executive Jeffrey Immelt said in a written statement. 'This centre and all our research efforts are the sparks for that essential innovation. They will increase our ability to develop the key technologies that will drive our growth everywhere we do business.'
Mr Immelt has estimated that the strategy in China could save GE US$1 billion.
But the plan worries union officials, who contend the investment will lead to a further erosion of manufacturing jobs in the United States. GE is one of many companies stepping up its presence in China.
'I certainly think it's another nail in the coffin for manufacturing in the United States,' said Lauren Asplen, spokeswoman for International Union of Electronic Workers/Communications Workers of America, which represents about 14,000 GE employees. 'I think it shows you where GE thinks the future lies because that is a significant investment of resources for them.' [...]
GE also plans to open the Europe Technology Centre, in Munich, Germany, early next year.
Census: Record Number of Women Childless
By GENARO C. ARMAS, Associated Press Writer
Fri Oct 24, 6:29 PM ET
WASHINGTON - Anne Hare and her husband made a momentous decision three years ago: They would not have children. It's not that they don't like kids, she says. They simply don't want to alter the lifestyle they enjoy.
"With kids, especially young kids, infants and toddlers, you really can't do the active stuff we like to do," said Hare, 43, a fitness program coordinator from Gainesville, Ga.
Hare is among 26.7 million women aged 15 to 44 who are childless, a record number, according to new Census Bureau data from a June 2002 survey. They represent nearly 44 percent of women in that age group. [...]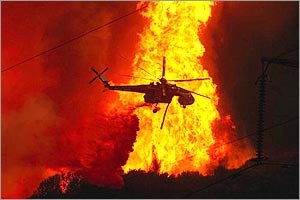 Fires Roar Through Southern California

Saturday, October 25, 2003

RANCHO CUCAMONGA, Calif. - Wind-whipped wildfires continued to scorch the landscape of Southern California Saturday, the same blazes that created a dark, heavy blanket of smoke and ash that made daytime seem like nighttime on Friday.
The blaze, which has charred about 12,600 acres since starting Tuesday, forced thousands of people to leave their homes in the hilly residential area near the San Bernardino National Forest. Flames have already destroyed four houses and firefighters found themselves battling the fire in back yards. [...]
In a disastrous week for Southern California, about 20,000 acres have been scorched across the region. [...]
The fire, only 17 percent contained, also stretched to the outskirts of Fontana and Rialto in the sprawling suburbs about 50 miles east of downtown Los Angeles.
The flames were fanned by hot, dry desert winds of 25 mph and higher, and temperatures soared into the 90s. Forecasters said the wind would only get stronger -- with sustained winds of up to 35 mph Saturday and up to 40 mph Sunday, with higher gusts. [...]
The fire, which authorities blamed on arson, was one of several that swept the region this week. [...]
California blaze gathers speed
BBC
Saturday, 25 October, 2003, 05:12 GMT

A fire burning out of control in southern California has grown four times bigger in less than 24 hours.
Several thousand people have been evacuated, as the flames move towards built-up areas.
Hundreds of firefighters are trying to contain the blaze in San Bernardino county, about 80 kilometres (50 miles) east of Los Angeles. [...]
Earthquake Rattles Windows and Nerves in Redding Area (California)
A magnitude 3.3 earthquake shook the northern Sacramento Valley community of Redding at 8:34 Thursday morning. The shaking startled residents, who rarely experience quakes. [...]
Moderate earthquake shakes northeast Taiwan
TAIPEI, Taiwan (AP) - A moderate earthquake shook northeast Taiwan on Saturday, the Central Weather Bureau said, but no damage or injuries were immediately reported.
The 4.5-magnitude quake was centered about 8 kilometers (5 miles) west of Suao, the weather bureau said. Suao is a harbor town on Taiwan's northeast coast.
Temblors frequently rattle Taiwan, but most are minor and cause little or no damage. However, a 7.6-magnitude earthquake four years ago in central Taiwan killed more than 2,300 people.
$31,000,000,000,000,000 to curb global warming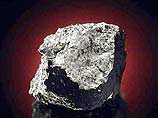 Meteorite of a Football Size Discovered in Morocco
10/24/2003 20:56
The unearthly origin of the find is proved by its crystal structure
A large meteorite has been discovered near the city of Oujda to the north-east of Morocco. Local mass media reported on Thursday that the meteorite's weight was 22 kilograms. The size of the meteorite is a bit less than a football. [...]
Thai navy rescues hundreds of stranded tourists from holiday island

BANGKOK (AFP) Oct 24, 2003
Thailand's navy has sent warships to rescue some 300 tourists from the southern resort island of Koh Tao after a huge storm and high seas left them stranded, officials said Friday. [...]
Fla. 8-Year-Old Gets Traffic Ticket For Bike Mishap
5:50 p.m. EDT October 24, 2003
local6.com
BRADENTON, Fla. -- The parents of an 8-year-old boy ticketed by police for violating traffic rules on his bike say they won't pay the $34 citation for a child who is just half the legal driving age.
Second-grader Scott Montgomery has 30 days to pay Manatee County for the ticket written by a Bradenton police officer Wednesday.
"I'm going to not pay this ticket, and Scott's definitely not going to pay it," said Danielle McIntosh, the boy's mother. She added the only money her son has is the allowance he has been saving for a battery-operated miniature truck.
"He's an 8-year-old child. He does not understand what the right of way is," She said.
Scott was riding a bicycle in his neighborhood when he jumped a dirt mound with five of his friends, Bradenton Police Lt. Sam Campbell said. He crossed paths with a 2001 Nissan and the car clipped the rear tire of Scott's 5-pound, 16-inch BMX bicycle.
Scott wasn't injured, but was cited by Officer Jeff Beckley for violating the right of way. [...]
Student faces criminal charges for alleged 25 cent cheese theft
ABC13 Eyewitness News
(10/24/03 - DEER PARK) A Deer Park High School student is facing criminal charges for what he and his parents call a strange case of school discipline.
He's accused of stealing 25 cents worth of melted cheese from the school cafeteria. The cheese controversy may cost the district a lot more than that. [...]
Questions About Schwarzenegger's Treatment Of Women Persist
Attorney General Wants Criminal Investigation
White faces charges for asking minor for sex
[...] Reverend Stephen White, infamous for preaching against homosexuality and sexual promiscuity at Yale and other college campuses, now faces charges that he solicited sex from a teenage boy in a Philadelphia suburb. [...]
Man draws pension of dead mum

Gulf Daily News
10.25.03

A German man hid his dead mother in a bathtub under a heap of rubbish in their back garden and then continued to collect her pension, police said yesterday. Police investigating the woman's disappearance found the 63-year-old's corpse wrapped in clear plastic under garden waste and roofing felt after her unemployed car mechanic son, 36, had told them she was taking a holiday for her health.
The man, who is under investigation for fraud and suspected murder, said he had found his mother dead at home in the summer one day and had only done what she would have wanted.
Phony priest ordered to jail, must pay back victims
By Ihosvani Rodriguez
Express-News Staff Writer
A San Antonio man who posed as a priest as part of a scam to rip off more than $25,000 from local businesses was given a 30-day jail penance and ordered to pay back the loot by working and living at a quasi-prison center for a year.
George Persyn, 43, advertised his store-front church in a newspaper and offered emergency priest services that included scooting to places in a police-like vehicle. [...]
Witnesses Call Attacker's Death 'Street Justice' (Detroit, MI, USA)
Police Search For Alleged Vigilantes
Click on Detroit
Police say a man in his 20s went on a rampage along Plymouth Road on Detroit's west side, attacking several women with a pipe.
There was no obvious motive for the attacks as the man apparently did not attempt to sexually assault or rob his victims, Local 4 reported [...]
Legend of Bell Witch remains alive
ASSOCIATED PRESS
NASHVILLE, Tenn., Oct. 24 — John Bell didn't tell anyone in 1817 when he first spotted strange-looking animals in his cornfield that mysteriously vanished when he tried to shoot them.
THEN CAME THE rapping, gnawing and scratching sounds in the night, and complaints from his children that an unseen hand was pulling their hair, tugging at their bedcovers and slapping their faces.
As Bell eventually invited people to stay in his home in hopes of solving the mystery, they told of a spirit who whispered, whistled, quoted Scripture and sang hymns. Even Andrew Jackson, who later became the nation's seventh president, was said to have had a haunting encounter.
When Bell died in 1821, the family blamed a spirit known as the Bell Witch for poisoning him. They also say it broke up his youngest daughter's engagement to a neighbor. [...]
Mysterious creature terrorizes neighbors (Tennessee, USA)
In a neighborhood of area off South Cooper, residents say a mysterious creature on the prowl has grown larger, more violent and they're afraid its closing in on them.
"We are scared to come out at night." say Helyn Williams.
In the past few months, cats and all our dogs have been disappearing. Workers from the Shelby County Environmental Office didn't find anything when they combed the area Wednesday afternoon. But Helyn Williams knows something dangerous is out there, because she videotaped dead animals found mutilated along the railroad tracks.
No one has ever seen the creature but many have heard it. [...]
Comment: Due to popular demand, Laura brought back her Monsters page some time ago. In the above article "authorities" conclude it is a large, excitable coyote. A couple of videos of the news reports at the above link.
Taranaki man ready for the apocalypse
24 October 2003
By SVEN CARLSSON
A Taranaki man – one of a world-wide group that believes the apocalypse is overdue – is preparing for impending storms and floods by building self-contained underground shelters in high ground at a secret Waikato location.
He is convinced the devastating event is signalled by the approach of so-called Planet X, which he says has shown up on a recent picture taken by a webcamera monitoring White Island. [...]
Comment: See Laura's column, Will the World End on Thursday?, for commentary on this type of COINTELPRO inspired thinking. Also see Let The Games Begin.
NASA has agreed to turn over documents relating to the alleged crash of a UFO in Kecksburg, Pa., in 1965, the SCI FI Channel announced. The news comes a day after SCI FI said it would pursue legal action against the National Aeronautics and Space Administration to release its records on the incident.
NASA informed Lee Helfrich, attorney for the Channel-sponsored Coalition for Freedom of Information , that it is releasing 36 pages of documents, the Channel said. [...]
"I think it's fair to say that we have truly entered the realm of science fiction in Washington, D.C., when it's fair game to disclose the identity of a clandestine CIA agent, but not the records of an unexplained crash in Kecksburg, Pa., that occurred 38 years ago," Podesta said at a news conference this week.
On Dec. 9, 1965, witnesses described seeing a fireball in the sky, a controlled landing and the systematic military recovery of an object. The incident is the subject of the original SCI FI Channel documentary The New Rosell: Kecksburg Exposed , hosted by Bryant Gumbel, which premieres Oct. 24 at 9 p.m. ET/PT.
Police in Cumbria have praised a woman who stopped a runaway bus - by holding on to the door handle. Emma Stanley spotted the driverless 33-seater rolling down Shap Road in Kendal at about 1800 BST on Friday.
She ran after the vehicle, which did not have any passengers on board, and tried to get into the cab. But when she could not get in, she was forced to hold on to the door handle of the bus to reduce its speed. The vehicle had been parked by the driver who had gone home. He has been reported for alleged traffic offences.
Mrs Stanley said: "I saw it running down the street and that no-one was sitting in the driver's seat. "So I went running after it to try to open the door to get to the handbrake to put it on. "But the door was locked so I just held on to the handle on the door until the bus stopped."
Toy dog causes stink at airport
Ananova.com
08:30 Saturday 25th October 2003
A novelty dog toy which breaks wind as it bends over has sparked a major security alert at a US airport. Page designer Dave Rogerson said he could not believe what was happening to him when the life-size mechanical terrier set off an explosives detector at Norfolk airport in Virginia.
Armed security staff sprang into action after something in the dog's "wind breaking" mechanism apparently registered as the high explosive TNT on their sensitive equipment.
Mr Rogerson, 31, from Leeds, was grilled by FBI agents and looked on in amazement as they took a series of swabs from the replica animal's rear end. They eventually returned the dog but stopped Mr Rogerson taking his planned flight to Charlotte, North Carolina, and rerouted him via Philadelphia.
"They told me its was the highest reading they had for explosives and they took it very seriously," said Mr Rogerson. "They were very jumpy and convinced there was something explosive in the dog." [...]
He said the situation was made worse because he had placed his passport and boarding card under the dog as it passed through the sensor machine. When the agents demanded his papers he had to tell them they were in the isolation zone around the dog.
Mr Rogerson said: "They were very, very serious. They weren't aggressive but I got a real grilling. [...]
Mr Rogerson said he has named the dog Norfolk, after the airport.



---
Remember, we need your help to collect information on what is going on in your part of the world!
We also need help to keep the Signs of the Times online.
---

Check out the Signs of the Times Archives

Send your comments and article suggestions to us

---
Fair Use Policy
Contact Webmaster at signs-of-the-times.org
Cassiopaean materials Copyright ©1994-2014 Arkadiusz Jadczyk and Laura Knight-Jadczyk. All rights reserved. "Cassiopaea, Cassiopaean, Cassiopaeans," is a registered trademark of Arkadiusz Jadczyk and Laura Knight-Jadczyk.
Letters addressed to Cassiopaea, Quantum Future School, Ark or Laura, become the property of Arkadiusz Jadczyk and Laura Knight-Jadczyk
Republication and re-dissemination of our copyrighted material in any manner is expressly prohibited without prior written consent.
.