---
"Disasters involve cycles in the human experiential cycle [...] Human cycle mirrors cycle of catastrophe. Earth benefits in form of periodic cleansing. Time to start paying attention to the signs. They are escalating. They can even be 'felt'by you and others, if you pay attention."
As Bush's war on terrorism reaps rewards, we wonder, are you feeling safer yet? Well, neither is anyone else. Canadian experts announce Canada faces 'persistent, evolving threats'. Bush, sounding like a broken record, declares that Asia needs to renew it's effort on their war on terror. It appears that when Bush said it would be a war without end, he meant it.
Back in the UK Blair is stricken with heart trouble, but apparently is now back at the helm - for some it seems, persistent lying on a massive scale can take it's toll, for others it is second nature and seems only to invigorate.
The electronic voting scandal continues, and manufacturers are doing what any good psychopath would do - develop a public relations campaign.
Vietnam makes the news rounds again. This time the U.S. was covering up more war atrocities, mainly the deliberate targeting of civilians. With all the civilian deaths in the Iraq Invasion, it is safe to assume that it is standard U.S. policy. After all, it wouldn't be war without the massacre of innocents now would it.
China is snuggling up to the EU, amazed at it's prowess. Chirac snubs Israel's demand that everyone toe the Zionist line, and gets labelled an anti-Semite for his trouble - what a surprise! The US and Israel however seem incapable of really doing anything about it however, perhaps it is the fact that the EU is soon to have a military capability to challenge that of the US. Feeling safer yet?
The death of Princess Diana is in the news again with more secret letters unveiled, and perhaps some damage control to mitigate the potential allegations.
Mass extinctions, UFO's, earthquakes, floods, toxic deaths, psychopaths all in the news in these strangest of times.
---
Zuheir Kseibati Al-Hayat 2003/10/19
When Israel's Prime Minister Ariel Sharon threatens Syria and warns it against opening its harbors and airports to Iran, which it claims could wage an attack against Israel, he is really saying that there are high chances he will repeat the attack he had made against the Iraqi nuclear reactor, this time against Iran, hence leading Tehran to retaliate. When U.S. President George Bush repeats his criticism of the UN, and hints at its impotence, as he did on the eve of the war against Iraq, this suggests that another war is on the way.
There is no margin for guessing as it leaves no doubt that Israel will be the one launching the new war, just like Bush did with the "war on terror," which he started in Afghanistan. However, it is surprising to find that Sharon, who is hiding behind the slogan of his American ally with the 'self-defense' motto to justify preemptive strikes, has put Egypt on his list of countries that are threatening, claiming that it is arming itself without "justification!"
Comment: The hypocrisy is getting to the point where it would be laughable if it were not so dastardly. Israel possesses over 300 nuclear bombs, and it accuses others of arming without justification...
Truth is Least Pertinent in the Gaza Bombing Case
By Ramzy Baroud
It matters little whether the mastermind behind the killing of three Americans in Gaza on Wednesday, October15 , was a Palestinian group or Israeli intelligence. What's of relevance, however is that the Palestinian people, their leadership, resistance and aspirations will wholly bear the brunt of the incident.
Comment: We beg to differ. The truth is ALWAYS of utmost importance, not least in the case above where the fact that the Palestinian people are the ones who will suffer, points to their enemies as the perpetrators.
In a world controlled by politics, where, as Roosevelt said, "nothing happens by accident, if it happens you can be it was planned that way," look always to those who benefit in order to find those responsible.
Hamas members killed in Israeli air strike
(Filed: 20/10/2003)
Israel has launched a series of air strikes on Gaza City, killing three people, including two Hamas members, and injuring at least 23.
The most recent attack saw Israeli helicopters hit an abandoned car with missiles, near the border. No one was immediately reported wounded.
Israeli helicopters had fired two missiles at a pickup truck in Gaza City only hours before, killing two members of Palestinian group Hamas and a bystander.
An earlier strike, on an empty building in the eastern neighbourhood of Al-Shajayia, came after three Israeli soldiers were killed in an ambush near Ramallah.
Fighter planes also bombed the house of senior Islamic Jihad leader Abdallah al-Shami, next to the building, which an Israeli army spokesman said was a "weapons workshop".
At least 23 people, including four children and a 70-year-old woman, were wounded in the first two attacks, Palestinian hospital officials said.
Families seek truth over Israeli deaths
Monday October 20, 2003
The Guardian
Chris McGreal talks to the relatives of three British and American victims as they struggle to find out how their loved-ones came to die at the hands of the Israeli army [...]
Isabelle Chevallot
Monday October 20, 2003
The Guardian
Tom Hurndall, a 22-year-old student and peace activist from Tufnell Park, north London, on life support machine in UK after being shot on April 11. Family inquiry accuses Israel of 'fabricating evidence' to justify shooting. Authorities say a soldier fired at an unidentified gunman
Rachel Corrie, an American peace activist, 23, was crushed to death by an Israeli bulldozer on March 16 as she defended Palestinian homes in Gaza Strip. The army described the incident as a 'regrettable accident' and said the protesters were acting 'irresponsibly'. Her parents want the US Congress to investigate
James Miller, a British TV cameraman and documentary maker, 34, was shot in the neck on May 2 in Rafah. Authorities said he was killed in a crossfire, and was at risk by entering a 'combat zone'. The family lawyer described the killing as 'criminal'
Iain Hook, a 50-year-old from Felixstowe heading a UN project to rebuild Jenin refugee camp, was shot in the back on November 22 during an Israeli incursion. The army says he was shot standing near gunmen in the UN compound and have paid the family compensation. A secrecy clause suppressed an Israeli admission of culpability.
Prisoner-swap negotiations slow as Germans blame Israeli 'blabbering'
Hussain Abdul-Hussain
Daily Star staff
German-mediated negotiations for a prisoner-swap deal between Hizbullah and Israel slowed over the weekend amid statements from Hizbullah officials that they were unwilling to make concessions to Israel.
[...] Meanwhile, Israel's daily Yediot Ahronot reported that German mediators threatened to halt their mediation effort "because of Israeli blabbering." The newspaper also quoted German mediators as saying that Israel demanded from Hizbullah more than it was willing to offer, especially that it is requesting information on Israeli navigator Ron Arad, who went missing in 1986 after his plane was downed in Lebanese airspace.
Orientalism is alive and well in Iraq
During congressional hearings held earlier this summer, a leading advocate of higher education was forced to deny that Edward Said's influential work Orientalism (1978), is being regularly taught in American universities. In the climate of intimidation hanging over US academic institutions in the post-Sept. 11, 2001 era, many other academics will be forced to repeatedly disavow Said, and the cock has not crowed yet. As Said's critics agree with his admirers that he has single handedly effected a revolution in Middle Eastern studies in the US, these denials remain unconvincing. That is why these critics wanted government intervention to reverse the "Said revolution," arguing that US tax dollars were being pumped into universities to subsidise anti-American scholars who had crowded out the "good" scholars from the field.
"For two decades now," argues one fervent critic, "ever since America's programs in Middle Eastern Studies were taken over by Edward Said's post-colonial studies paradigm, the American academy has been busy undermining America's security, not enhancing it."
"Where are the professors," lamented another, "with a strong sense of the national interest, lots of knowledge acquired in the field, good intelligence connections, a willingness to recruit their students, and an eagerness to serve in times of war? No such person exists in Middle Eastern studies." And all this because Said has "browbeaten" scholars into submission to his warped "Stalinist" vision.
Said had indeed deployed weapons of intellectual mass destruction against that archaic and jaundiced orientalist paradigm, but if he had a militia and a secret police force which he had used to force Middle East departments to teach his work, then he and his enforcers had kept this army completely hidden from view.
Comment: Apparently irony is lost on these so-called American "academics," and hypocrisy forms an integral part of their world view. Edward said sought to bring a more balanced and informed view of the Middle East to American education system, highlighting the injustice of American foreign policy. This apparently is "anti-American." Anything fair balanced or informed is a threat to the fascist grip that the US power brokers have on the minds of their subjects. Like Israel, not criticism is tolerated. As Bush said - "You are either with us or against us."
By Benedict Brogan, Political Correspondent
The Telegraph
Tony Blair was taken to hospital yesterday with a suspected heart attack after being taken ill at Chequers, Downing Street confirmed last night. [...]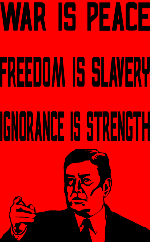 Bush calls on Asia to renew support for war on terror
By Alex Spillius in Bangkok
The Telegraph
George W Bush yesterday told nations of the Asia Pacific region that there can be no prosperity without security, and called for their renewed support for the war on terror. [...]
Mr Bush is expected to ask leaders to sign a new security package, and issue a strong statement against terrorism, agreeing that economics and security are inseparable. [...]
Comment: "Perpetual war for peace" does not exactly add up to security, and only prosperity for arms manufacters while the Asian countries spend on money on arms rather than food and education to protect themselves from the U.S.
Terror risk in Canada real: Experts
Country facing 'persistent, evolving threats.' Intelligence panel ponders grim scenarios
BRUCE CAMPION-SMITH
OTTAWA BUREAU
VANCOUVER—Doug Ross' stock in trade is the stuff that nightmares are made of.
A terrorist group detonates a nuclear device to pressure the United States to get out of the Middle East. But the attack happens not in the U.S., where it would spark an all-out retaliation from the Americans, but here in Canada where the terrorists can just as easily make their point.
A remote possibility? Perhaps. But a possibility all the same, says Ross, an expert in arms control and a political science professor at Simon Fraser University.
"All we need is one or a few rogue organizations with financial resources and possible state support and we're going to have a major calamity on our hands," he said.
If that's not enough to keep you awake at night, here's another terrifying thought: Radioactive material — discarded and since gone missing from industrial or medical uses — is wrapped around a bundle of dynamite and detonated in the core of a major city.
The resulting radioactive cloud causes tens of thousands of casualties and exacts an economic toll in the billions of dollars. "This isn't theoretical. This is real. This is a risk," Ross said.
That was just one of the grim scenarios discussed in recent days as experts from Canada's intelligence community — academics, analysts and top-level officials — gathered here at the annual meeting of the Canadian Association for Security and Intelligence Studies.
Comment:
"We got around to the subject of war again and I said that, contrary to his attitude, I did not think that the common people are very thankful for leaders who bring them war and destruction.

". . . But, after all, it is the leaders of the country who determine the policy and it is always a simple matter to drag the people along, whether it is a democracy or a fascist dictatorship or a Parliament or a Communist dictatorship.

"There is one difference," I pointed out. "In a democracy the people have some say in the matter through their elected representatives, and in the United States only Congress can declare wars."

"Oh, that is all well and good, but, voice or no voice, the people can always be brought to the bidding of the leaders. That is easy. All you have to do is tell them they are being attacked and denounce the pacifists for lack of patriotism and exposing the country to danger. It works the same way in any country." - Hermann Goering interviewed by G.M. Gilbert from the book "The Nuremberg Diaries"
Shell signs $5bn deal with Qatar
Monday, October 20, 2003 Posted: 0759 GMT
DOHA, Qatar (Reuters) -- Royal/Dutch Shell Group signed a $5 billion deal on Monday with Qatar's state energy company to process gas into 140,000 barrels per day of petroleum products. [...]
Saudi Arabia, Pakistan to dispatch forces to Iraq only upon request from Iraqi people
19-10-2003,12 :40
Saudi Arabia and Pakistan said Sunday they would dispatch troops to Iraq only if a request was received from the Iraqi people and a consensus was reached among the Muslim countries to meet such a request.
Pakistan and Saudi Arabia want to do "what is helpful to Iraq and the people of Iraq," Saudi Foreign Minister Prince Saud al-Faisal told a joint news conference in Islamabad with his Pakistani counterpart Khursheed Mahmud Kasuri.
However, he said the needs for Iraq were "too large for us to meet individually."
With regards to sending troops, he said, "If the Iraqi people express their desire it will have to be from the Muslim Ummah (nation) all together."
"But this expressed opinion from the Iraqi people has not been shown to us and until that time, we will not send troops" the Saudi foreign minister made clear.
U.S. Troops Order Comfort, With Fries on the Side
By Theola Labbé
Washington Post Staff Writer
Sunday, October 19, 2003; Page A25
BAGHDAD -- Welcome to Iraq, home of the Whopper.
Deep inside Baghdad International Airport, past a vehicle search, a body search and four checkpoints, soldiers are lined up for burgers and fries. They have come by plane from Mosul, 220 miles north, for onion rings. They have picked up Chicken Royale sandwiches while picking up buddies flying back from a two-week home leave. They have begged and borrowed Humvees, making up any excuse for a trip to the airport and a reminder of what the pink mixture of ketchup and mayonnaise oozing from a fresh Whopper tastes like. [...]
E-Vote Firms Seek Voter Approval
By Kim Zetter
Wired News
In the wake of concerns raised about security flaws in electronic voting systems, a lobbying group is strategizing a public relations and lobbying campaign to help voting companies "repair short-term damage done by negative reports and media coverage." [...]
The plan calls for a media campaign to "generate positive public perception" of the companies and to "reduce substantially the level and amount of criticism from computer scientists and other security experts about the fallibility of electronic voting systems." [...]
Report: Unit Killed Hundreds in Vietnam
Associated Press
TOLEDO, Ohio - An elite unit of American soldiers mutilated and killed hundreds of unarmed villagers over seven months in 1967 during the Vietnam War, and an Army investigation was closed with no charges filed, The Blade reported Sunday.
Soldiers of the Tiger Force unit of the Army's 101st Airborne Division dropped grenades into bunkers where villagers - including women and children - hid, and shot farmers without warning, the newspaper reported. Soldiers told The Blade that they severed ears from the dead and strung them on shoelaces to wear around their necks.
The Army's 4 1/2-year investigation, never before made public, was initiated by a soldier outraged at the killings. The probe substantiated 20 war crimes by 18 soldiers and reached the Pentagon and White House before it was closed in 1975, The Blade said.
William Doyle, a former Tiger Force sergeant now living in Willow Springs, Mo., said he killed so many civilians in 1967 he lost count.
"We didn't expect to live. Nobody out there with any brains expected to live," he told the newspaper. "The way to live is to kill because you don't have to worry about anybody who's dead." [...]
During the Army's investigation, 27 soldiers said severing ears from dead Vietnamese became routine.
"There was a period when just about everyone had a necklace of ears," former platoon medic Larry Cottingham told investigators.[...]
Comment: This is war, and this is what Bush wants the world's support for. Is this registering yet?
Ex-soldier admits killing girl - but wants to say why
A FORMER soldier accused of murdering his wife's 18-month-old daughter today dramatically admitted killing the child. [...]
Soldiers' families fear 'cover-up'
BBC
Relatives of six British military policemen killed by a mob in Iraq say they fear the inquiry into the deaths will be a "cover-up".
The accusations will be made on BBC One's current affairs programme Real Story, but the Ministry of Defence said it could not release information about the deaths "prematurely". [...]
U.S. spy plane crashes near N. Korea
MSNBC STAFF AND WIRE REPORTS
SEOUL, South Korea, Oct. 17 — An unmanned U.S. military spy plane crash-landed near the border with communist North Korea, forcing the U.S. military to ground all planes of the same type, which were deployed in South Korea just last month, officials said Friday. [...]
By Ian Hoffman, STAFF WRITER
The Oakland Tribune
Sunday, October 19, 2003
DOWN THIS tiled corridor, light does muscular, noisy work. Lasers dig dirt and weld metal. They pound aircraft parts into shape. In Bob Yamamoto's lab, light devours. [...]
Kilowatt for kilogram, this is the world's most powerful solid-state laser. Its invisible beam drilled Yamamoto's inch-thick steel plate in two seconds. Add larger crystals and it will eat steel a mile or more away. [...]
"We've made a quantum leap here," said Randy Buff, solid-state laser program manager for the U.S. Army's Space and Missile Defense Command. "We're anxious to get out there and do something." [...]
Experts agree battle lasers need at least 100 kilowatts of power. The Pentagon wants to see who will get to 25 kilowatts first in 2004.
Yamamoto is a veteran builder of lasers and atom smashers. Next to those, the laser weapon sitting on his lab bench is easy: It's modular. He just adds another 4-inch slab or two of manmade garnet and surrounds it with diodes. He expects to beat 25 kilowatts by Christmas and double it early next year. To reach 100 kilowatts will take more and bigger slabs.
Yamamoto's problem is heat. Lasing makes the crystals warm inside and corrupts the light beam. Eventually, the slabs can crack and shatter. They're thick and don't cool well in chilled water or gases. Livermore's laser designers had a simpler idea: Build two or more of the compact lasers in cassettes and rotate them when hot. [...]
In theory, that means a liter of everyday Army diesel fuel costing as little as $1 will generate enough rapid-fire laser pulses to destroy a standard airborne missile. The job now falls to Patriot missiles costing $3 million apiece. [...]
Bush camp snubs Chrétien — again
ALEXANDER PANETTA
CANADIAN PRESS
BANGKOK—He scratched at the door, but White House officials weren't letting Prime Minister Jean Chrétien in yesterday.
Chrétien has requested a formal one-on-one meeting with U.S. President George W. Bush during the two-day APEC summit here that starts today — but the demand so far has met with nothing more than silence.
Chrétien and Bush were expected to bump into each other several times during the summit of 21 world leaders, but U.S. officials shrugged off a Canadian request for a formal bilateral meeting between the men, who have never had a close personal relationship.
[...] Bush has yet to visit Canada in the almost three years since he was sworn in as president.
His relationship with Chrétien, never warm to begin with, soured further when the Prime Minister refused to send Canadian troops to Iraq to support the U.S.-led invasion.
Europe now seen as new superpower
LONDON DAILY TELEGRAPH
BRUSSELS — The European Union is the world's rising superpower, poised to overtake both the United States and Japan as the biggest trade and investment force in China, according to a strategic policy paper published by Beijing last week.
The Chinese government said the European Union is transforming the global landscape with its successful new currency and strides toward a joint foreign policy and a defense and judicial union.
Describing EU integration as "irreversible" in the paper released Monday, Beijing marveled at Europe's 25 percent to 35 percent share of the global economy and its projected 450 million population once it expands into the former communist bloc next year.
The "white paper" follows a flurry of Sino-European ventures, including the Galileo global satellite system, described as a direct challenge to the American Global Positioning System monopoly in space. The two sides are also working together on nuclear research.
France and Germany have been pushing hardest for closer ties with China, hoping to cash in on a lucrative market but also to develop a strategic alliance as a counterweight to American power after the diplomatic trauma of the Iraq war.
In June, French Defense Minister Michele Alliot-Marie proposed sharing sensitive military technology with Beijing. She called for a softening of the arms embargo imposed on the country after the Tiananmen Square massacre in 1989.
The Chinese already have the world's second-largest defense budget, more than $17 billion annually, but they have to rely on outdated weaponry bought from Russia and Ukraine. The white paper said the ever-closer military ties rendered the EU embargo a relic from the last century.
China's efforts to court Brussels reflect a new mood of respect for the union across Asia. India is also rushing to upgrade its ties with Europe, recruiting extra staff to lobby EU officials and members of the European Parliament.
How the old world rejected the new
19 October 2003
By Angus Roxburgh in Brussels
Nato: Wary of Europe's defence plan, the US prepares global cops.
An emergency meeting is to be held at Nato headquarters tomorrow, at the Americans' request, to try to allay Washington's fears that EU plans for a separate defence identity could fatally undermine the alliance and begin to push America out of Europe.
The Americans have good grounds for concern. Their war on Iraq exposed hidden wells of anti-Americanism across Europe – not just among the millions who came out on to the streets to protest, but among previously "loyal" governments. At a crucial point in the preparations for war, France, Germany and Belgium prevented Nato from making any kind of contingency planning.
Worse, in April, those three countries got together with tiny Luxembourg and announced their intention to set up a separate EU defence headquarters in Tervuren, just outside Brussels.
It was, in fact, Tony Blair who had set the ball rolling, when he met President Jacques Chirac of France in St Malo in 1998 to discuss the forging of a European "defence identity". The initiative led to the creation of the EU's rapid reaction force, which has since seen limited action in peacekeeping operations in Congo and Macedonia. But it was never meant to be seen as anything other than a way for the EU to carry out peacekeeping or humanitarian actions in cases where the US explicitly did not wish to be involved. Such actions would still rely on US or Nato intelligence and logistics.
But last month, Tony Blair held a mini-summit with Chirac and Germany's Chancellor Gerhard Schroeder in Berlin, at which he appeared to go along with their new defence plans, which included the notion of "structured cooperation."
In Brussels last week, the French president made it clear that Paris and Berlin are determined to push ahead with this – preferably with Britain, but not necessarily. "Our British friends have reservations about the creation of a bigger, more independent operation," he said. "We are continuing our discussions, but we are determined to go ahead with this: there cannot be a Europe without its own defence system." [...]
But the Americans are truly rattled by all this. The US ambassador to Nato, at a tense meeting in the alliance's Brussels headquarters last week, described the French-German moves as "the most serious threat to Nato's future". He demanded an emergency meeting of Nato ambassadors tomorrow, at which he will try to establish where Europe's going on defence.
There are few Americans better placed to understand the transatlantic rift over defence than General James L Jones, Supreme Allied Commander in Europe. He is head of all Nato forces here, and consequently the most powerful American in Europe. He has an unusual pedigree, having spent his entire childhood in France, and speaks perfect French. He told me recently he understands European concerns "intuitively", and conceded that his boss, defence secretary Donald Rumsfeld, might have done well to consult him before condemning the French and Germans as "Old Europe" for their opposition to the Iraq war.
Jones has launched a counter-offensive to European plans for their own defence structures. Last week he inaugurated the "Nato Response Force" . The NRF, which will eventually be 21,000 strong, contains elite units from many Nato countries, ready to be deployed to troublespots anywhere in the world at just five days' notice. The force has its own dedicated battleships, warplanes, troops, logistics and intelligence. Jones refers to it as "global", ready to take on the challenges of the 21st century – primarily terrorist threats.
The NRF's readiness to act in just five days, however, will depend on Nato politicians also being able to take decisions quickly – and given the furious rows over Iraq, which did not even involve Nato as an organisation, that could pose problems. But here Jones has an even more interesting plan. At present, Nato takes all decisions unanimously. "In future," Jones told me, " nations will probably have to consider whether the will of the majority can continually be stymied by the opposition of one or two nations."
That is radical. It suggests the US wants to be able to override opposition and use Nato almost as their global police force . It's the kind of talk that's certain to encourage certain Europeans to go their own way.
Swiss right in political avalanche
The far-right Swiss People's Party (SVP) has won the biggest share of the vote in parliamentary elections, throwing a decades-old system of consensus government into turmoil.
The party won 11 extra seats in the lower house of parliament, taking its total in the 200-member parliament to 55. Exit polls put its support at 27%.
The party, once the smallest of four governing parties in the Swiss coalition, is now the largest.
[...] The party ran an anti-foreigner campaign, in which asylum seekers were portrayed as criminals and drug dealers,
But the campaign seems to have found favour with more voters than it offended, says Imogen Foulkes.
French strike over cigarette prices
France's 34,000 tobacconists are staging their first ever national strike in protest against a sharp rise in cigarette prices.
In the second of three price rises, French smokers will see the price of a pack of cigarettes jump by 20% on Monday.
"Three separate price increases will push the cost of smoking up by half in the space of a year," said BBC News correspondent in Paris, Quentin Somerville.
France has long had some of the cheapest cigarettes in Europe but is now trying to persuade people to quit the habit.
Three Somali delegates at peace talks murdered in Kenya
www.chinaview.cn 2003-10-20 04:59:25
NAIROBI, Oct. 19 (Xinhuanet) -- Three Somali delegates, among them a member of parliament in the Somali Transitional National Government (TNG), were found murdered early on Sunday, Kenyan police have confirmed.
The three, two of whose names have not been officially released by the police, were found with bullet wounds in their heads in Ollolua forest near Ngong Hill, about 20 kilometers from Nairobi.
A member of the Inter Governmental Authority on Development (IGAD) which is steering the Somalia National Reconciliation Conference in Nairobi said the body of Ibrahim Abdille, a TNG member of parliament, and those of two Somalis living in Kenya were dumped in the forest.
Abdille was a delegate to the IGAD sponsored peace talks on Somalia that are currently going on in Kenya.
[...] More than 300 delegates representing the TNG, Somali armed factions and political groups are attending what is known as the third phase of the Somali peace talks.
The talks began last October when more than 20 faction leaders had agreed a cease-fire accord, but were later bogged down by a number of disputes.
More than a dozen attempts to broker peace in Somalia since then have failed.
Stable yuan tops entrepreneurs' concerns: survey
www.chinaview.cn 2003-10-20 15:23:54
BEIJIGN, Oct. 20 (Xinhuanet) -- The value of China's currency tops the list of issues attracting domestic entrepreneurs' attention, a survey by a major Beijing-based market-research company has found.
Those who said they believed that they would be harmed by an appreciated yuan by far exceeded those who said they would be in a position to benefit from a rising yuan, according to the survey conducted by Horizonkey.
Some 45 per cent of the executives surveyed said they regard the value of the renminbi as the top issue among their major economic concerns.
Bodies spotted aboard boat filled with illegal immigrants heading for Italy
06:25 AM EDT Oct 20
ROME (AP) - An Italian Coast Guard motorboat near a tiny Sicilian island was towing a rickety boat Sunday night crammed with 14 survivors and 11 bodies of illegal immigrants, port authorities said.
Nicolo Benenati, an official from the port authority office in Palermo, Sicily's capital, told Italian state radio that he had few details besides the number of survivors and dead because it would be several hours before the coast guard rescue vessel reaches Lampedusa island.
Chirac Thwarts EU Condemnation of Anti-Semitism
Oct 19 '03

Pres. Jacques Chirac has thwarted a European Union condemnation of a strongly anti-Semitic speech by the Malaysian Prime Minister - and Israel is considering filing an official protest against France.
Malaysian leader Mahathir Mohammed, speaking at the Islamic Summit Conference (OIC) in his country last week, bemoaned the ineffectual and feeble state of Moslems and Arabs around the world, lacing his words with some of the most anti-Semitic statements sounded by a world leader in the past several decades. "1.3 billion Muslims cannot be defeated by a few million Jews," he said. "There must be a way... We are actually very strong. 1.3 billion people cannot be simply wiped out. The Europeans killed 6 million Jews out of 12 million. But today the Jews rule this world by proxy. They get others to fight and die for them." This statement was greeted by a standing ovation. [...]
EU President Silvio Berlusconi of Italy, like other world leaders in the U.S., Great Britain, Australia, Germany and elsewhere, strongly condemned these remarks. Australian Prime Minister John Howard even went so far as to say, "Any suggestion from anybody anywhere in the world of dividing the world into Jewish and non-Jewish groupings is historically indefensible and wrong" - leaving even Jewish elements puzzled as to his intention.
France's Chirac, however, went to the other extreme. Italy wished the EU to sponsor a statement saying, in the words of the Italian Foreign Minister, " [Mahathir] used expressions that were gravely offensive, very strongly anti-Semitic and... strongly counter to principles of tolerance, dialogue and understanding between the Western world and the Islamic world." Chirac, however, vetoed the condemnation on procedural grounds.
Yitzchak Meir, Israel's former ambassador to Switzerland, said that Chirac had made a grave diplomatic error in permitting the European Union to allow Mahathir's anti-Semitism to go unanswered. "Aside from the Israeli government's reaction," Meir added, "I expect the Israeli public to respond: Israel's writers, journalists, rabbis, and citizens should make their voices and their protest heard against Chirac..."
Comment: Given the brutal treatment inflicted on the Palestinians by the Israeli army, with most ordinary Jews condoning it through their silence, it is hypocritical in the extreme for any Jewish group to call anyone anti-Semitic when they display a most rabid anti-Semitism towards their Semitic brethren, the Palestinians.
Chirac rebukes Malaysia in 'anti-Jewish' dispute
By Philip Delves Broughton in Paris
(Filed: 20/10/2003)
French President Jacques Chirac wrote to Mahathir Mohamad, the Malaysian Prime Minister, yesterday telling him that his recent remarks about Jewish influence would be condemned by those who remembered the Holocaust.
Before M Chirac's office released excerpts of the letter he had come under a barrage of criticism from Israel where he was accused of having blocked an EU condemnation of Dr Mahathir's "Jews run the world by proxy" comment.
An Israeli newspaper, Maariv, ran an unflattering picture of M Chirac with the headline "The Face of French Anti-Semitism".
At a discussion on Thursday during a heads of government meeting in Brussels, M Chirac was said to have opposed the notion of including a condemnation in the usual end-of-summit statement. Instead, the EU issued a separate statement in the name of the current Italian presidency. Though dated Thursday, it appeared on the Italian presidency's website only on Saturday.
The statement said Dr Mahathir's "unacceptable comments hinder all our efforts to further inter-ethnic and religious harmony and have no place in a different world".
Maariv's presentation of events, however, prompted Sylvan Shalom, the Israeli foreign minister, to say: "It is a disgrace when a country like France, an important country, displays even the slightest understanding or acceptance of Mahathir Mohamad's anti-Semitic remarks."
M Chirac's office vigorously disputed the Israeli accusations, calling them a "gross misinterpretation".
Comment: Interesting attack, considering the Jewish protest that occurred in France regarding Israel's genocidal policies.
Reuters News Agency
Monday, October 20, 2003
PARIS -- A French court has ruled against Internet search powerhouse Google Inc. in an intellectual property rights case that could have far-reaching technological and financial implications for Web search firms, which process tens of millions of queries a day.
The civil court in Nanterre, near Paris, fined privately held Google 75,000 euros for allowing advertisers to link text Internet advertisements to trademarked search terms and gave the company 30 days to stop the practice, common at Internet search services.
The ruling, handed down earlier this month, is believed to be the first in which the owner of a trademarked term successfully sued an Internet search service over the practice of allowing advertisers to use protected terms in text ads.
If it were upheld on appeal and validated in other countries, the decision could force the search services to prescreen search terms for trademarks before letting advertisers use them.
It is not the first time the French legal system has taken aim at the Internet. In November, 2000, a French judge ordered Internet giant Yahoo Inc. to bar people in France from accessing sites selling Nazi memorabilia.
"British Protesters Plan to Topple Bush Statue"
Posted by Jean Shaw
Saturday, October 18, 2003

British anti-war protesters must be bored, because they're already working on creative ways to protest when President Bush visits England next month. And in typically juvenile fashion, they plan on toppling a mock statue of Bush, much the same way that Iraqis brought down the statue of Saddam in Baghdad.
Andrew Cawthorne, writing for Reuters, describes the mounting excitement of the British Bush-Bashers.
Anti-war protesters plan to topple and dance on a mock statue of President Bush in the center of London as part of demonstrations to ''blight'' his visit to Britain next month.
Their re-working in Trafalgar Square of the famous humiliation of a Saddam Hussein statue in Baghdad six months' ago will be among running protests including marches and a mock trial of Bush planned around his November 19-21 state visit.
''People are excited about the prospect of opposing George Bush because they feel this visit adds insult to the injury already caused by the Iraq war,'' said Lindsey German, of Stop the War Coalition, one of various groups planning the events.
''Wherever he is, from the moment he arrives to the moment he goes, there will be protests of one sort or another,'' she added at a news conference on Thursday.
Bush is coming to Britain at the invitation of Queen Elizabeth and will spend time with his close ally Prime Minister Tony Blair reviewing the problems in postwar Iraq.
Both men have paid heavy political prices for going to war without a United Nations' mandate and then failing to find weapons of mass destruction. Their domestic popularity has fallen, relations with some international allies have cooled, and their names are reviled by anti-war protesters round the world.
The British groups, who brought a million protesters onto the streets of London before the war in February, said at Thursday's news conference they expected hundreds of thousands to participate in Bush protests around the nation.
Some demonstrators were planning to come from the United States and Europe, they added.
A petition has been launched to ask the British government to cancel his visit, and, assuming that will not be heeded, a mock state procession will be staged and a ''Goodbye George'' concert held the day he leaves.
''This will be a November to remember. I think it will be a bonfire of the vanities of Bush and Blair,'' said legislator George Galloway, whose radical anti-war rhetoric has seen him suspended from Blair's ruling Labour Party.
Galloway said he hoped images of protests in Britain would help turn the political tide against Bush in the run-up to the 2004 U.S. presidential election.
''Whilst we bear them (Americans) absolutely no ill will, indeed the opposite, we hate their president and think he is one of the world's most dangerous men,'' Galloway said. ''They should take the opportunity they have next November to do the world a favor, as well as themselves, and get rid of him.''
At their meeting to announce plans ''to blight the U.S. president's visit to Britain,'' the protest organizers mocked Blair's advisers, whom they said ''needed their heads looking at'' for accepting a Bush visit at such a politically delicate time for their boss.
''People can't believe the stupidity of inviting Bush to Britain,'' said Liz Hutchins, of the Campaign for Nuclear Disarmament.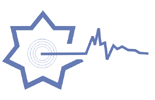 3.5 earthquake rattles Lafayette
Rick DelVecchio
San Francisco Chronicle
Monday, October 20, 2003
A magnitude-3.5 quake centered in Lafayette shook East Bay residents Sunday morning as a mini-fault buried deep in the foothills moved perceptibly for the first time since 1977. [...]
Town struck by second earthquake in three months
www.chinaview.cn
2003-10-20
DAYAO, Yunnan (Xinhuanet) -- Tanhua Town, the epicenter of the earthquake which hit Dayao County in Southwest China Yunnan Province in July, has experienced a second major tremor.
The epicenter of the latest quake, which measured 6.1 on the Richter scale, was located at Liuqie Township on Oct. 16.
More than 2,200 houses, including some newly-renovated homes, collapsed and nearly 300 cattle were killed, but no casualties have been reported as most villagers have been living in temporaryshelter since July.
Over 7,400 local residents in Tanhua had been affected and the roads connecting the seven villages in the town were cut by the landslides, said Zhao Yun, a local official.
Nearly all on-going renovation projects in Tanhua had been halted. [...]
Dutch people create earthquake by jumping up and down
Ananova
Several people in Holland caused a small earthquake by jumping up and down together at a theme park.
The stunt, at De Efteling near Tilburg, caused a tremor which measured 1.4 on the Richter scale, reports Gazet van Antwerpen.
Seismologist Hein Haak of the Royal Meteorological Institute said he was surprised by the result.
"This has been attempted before with more people, but never with such good results," he said. [...]
B.C. braces for more rain, flooding forces 800 to evacuate
Mon, 20 Oct 2003
SQUAMISH, B.C. - Residents of British Columbia's Howe Sound region are bracing for more heavy rain Monday as flood waters have forced the evacuation of 800 people.
Officials scrambled to move more people to higher ground Sunday, as flood waters swept through communities north of Vancouver.
Death toll from Vietnam floods climbs to 39
Maternal deaths high in developing countries: WHO
www.chinaview.cn 2003-10-20
GENEVA, Oct. 20 (Xinhuanet) -- African women are 175 times more likely to die in childbirth than women in developed regions of the world, according to new findings on maternal mortality released on Monday.
The fundings, released by the World Health Organization (WHO), the UN Children's Fund (UNICEF) and UN Population Fund (UNFPA), show that a woman living in sub-Saharan Africa has a 1 in 16 chance of dying in pregnancy or childbirth, while one out of 2,800 women has the risk in the developed regions.
Of the estimated 529,000 maternal deaths in 2000, 95 percent occurred in Africa and Asia, while only 4 percent occurred in Latin America and the Caribbean, and less than 1 percent in the more developed regions of the world.
The maternal mortality ratio was estimated at 400 per 100,000 live births globally in 2000.
Pa. Testing Ordered After Toxic Deaths
INDIANA, Pa. (AP) -- The families of three people who recently died and were found to have extremely high levels of cadmium in their bodies will be tested for the toxic metal, a deputy coroner said. [...]
Children 'Face Toxic Chemical Cocktail'
By Graham Hiscott
Consumer Affairs Correspondent, PA News
Children are exposed to a cocktail of potentially harmful chemicals from the moment they are conceived, according to a report published today.
Toxins are normally associated with industrial waste but a large number of chemicals are used to manufacture products which fill most homes.
There are growing fears among campaigners that the human body has become a "repository" for these chemicals, with uncertain consequences on health. [...]
Biologists assess 'sixth extinction'
OAKLAND ROSS
Toronto Star
[...] The bad news is that the world's nearly countless plants - and the medicines they contain - are disappearing even more quickly than they can be located and studied. In most cases, we'll never even know that they existed or what lethal human diseases they might have cured.
Welcome to the "sixth extinction."
That's the chilling term used by John Arnason, a professor of biology at the University of Ottawa, to describe the steady decline of the planet's rich trove of biological species, both plants and animals. [...]
Teens turn boy into human torch(Australia)
By Paul Anderson
A Boy was fighting for his life in hospital last night after two teenagers turned him into a human torch.
The 15-year-old, from St Arnaud in northwest Victoria, was doused in paint thinner and then set ablaze with a cigarette lighter.
Police believe the pair held down their victim as they set him alight. [...]
NYU student dies in plunge

By MELISSA GRACE
DAILY NEWS STAFF WRITER

A 19-year-old New York University student plunged from a friend's sixth-floor window in Manhattan last night in an apparent suicide, cops said.
The incident marked the third reported suicide by an NYU student this fall. [...]
Govt refutes allegations of dangerous weapons in Sydney community
The New South Wales Government is today reacting angrily to allegations that police agencies are failing to share sensitive information involving the alleged existence of dangerous weapons on the streets of Sydney.[...]
Tributes to ferry disaster heroine
Tributes have been paid to a nurse from Swansea who saved the life of a man who lost both legs in the New York ferry disaster. [...]
The Associated Press
(London-AP) -- A former butler to the late Princess Diana reportedly says he hopes a letter he's revealing will prompt a British inquest into her death.
Paul Burrell alleges in his upcoming book -- "A Royal Duty" -- that Diana wrote him a letter saying she was afraid someone was going to harm her and make it look like a traffic accident -- so that ex-husband Prince Charles could re-marry. London's Daily Mirror is running parts of the book.
The newspaper quotes Burrell as saying the letter was dated October 1996. He says Diana told him to keep the letter - "just in case." [...]
Comment: Someone else is writing a book about the death of Diana. The Telegraph headline is Patricia Cornwell 'solves mystery' of Diana car crash:
"People who want me to advocate one theory or another won't be pleased," Cornwell said. Those close to the crime writer believe it is more likely that she will conclude that the crash was a tragic accident.
Diana 'feared car accident plot'
Princess Diana feared the brakes of her car were going to be tampered with, 10 months before she died in a crash in Paris, her former butler has claimed.
The princess allegedly wrote in a letter to Paul Burrell: "This phase in my life is the most dangerous".
She reportedly named someone who was "planning an accident in my car, brake failure and serious head injury."
The alleged letter, which Mr Burrell kept secret until now, has been published in the Daily Mirror.
ROYAL WARNED DI: YOU ARE BEING SPIED ON
Oct 20 2003
WORLD EXCLUSIVE
By Jane Kerr
[...] She was being cautious, not paranoid, because she was acting on sound information received from someone who had worked for the British intelligence services; a man whose expertise, advice and friendship the princess came to rely on.
Even another member of the Royal Family warned the princess: "You need to be discreet, even in your own home, because 'they' are listening all the time."
(Before my trial at the Old Bailey in 2002, I witnessed, with my legal team, documented evidence that my telephone lines, during the course of the police inquiry, had been intercepted" without my knowledge and at least 20 telephone numbers had been monitored.) Armed with such advice, I defy anyone in the princess's position not to go on the hunt for devices.
When she found none, she called on the help of her ex-intelligence services friend.
One weekend afternoon, he visited the palace, using a pseudonym. He carried out a sweep of the apartments to detect listening devices. Every room was checked. Nothing was found.
Then, in demonstration after demonstration, the princess and I were given a sharp lesson in hi-tech surveillance techniques.
But what startled the princess most was to learn that "monitoring" did not necessarily require devices to be planted in a household.
So hi-tech were the intelligence facilities that a conversation could be listened to from a surveillance van parked outside, transmitting a signal into the building and using mirrors to bounce it back.
As a result, she took down the round convex mirror that hung above the marble fireplace opposite the window in the sitting room. She was not paranoid: she was being advised.
Scientists make electricity from tap water
By Roger Highfield, Science Editor
The Telegraph
Scientists have discovered a new way of generating electricity using water, the first innovatory method for 200 years.
A team of Canadian researchers has found that an electrical current can be produced between the ends of a microscopic channel when a fluid flows through it.
The technique offers a potential source of clean, non-polluting electric power with a variety of possible uses, ranging from powering small electronic devices such as calculators or mobile phones to vast stations that can contribute to the national grid. [...]
Microchip 'could do away with pills'

By Ania Lichtarowicz
BBC health reporter
Sunday, 19 October, 2003, 18:20 GMT
Scientists in the United States have developed a new way of taking medicines which could improve the effectiveness of some treatments including HIV therapy.
Writing in the journal Nature Materials they describe a drug-containing microchip which can be implanted in the body.
This then releases the medication slowly so the patient no longer has to take any pills. [...]
They found that just one chip can be used for up to 140 days. [...]
Ananova.com
20th October 2003
Scientists say they have developed the world's first unmanned helicopter that's flown entirely by artificial intelligence.
Honda says its miniature Robocopter can detect and negotiate obstacles on the way to its destination. After each flight it becomes more sophisticated by recording and comparing data about previous voyages. [...]
Science journal challenges establishment
Sunday, October 19, 2003

SAN FRANCISCO, California (AP) -- A new online journal aims to radically alter scientific publishing, breaking the stranglehold that expensive private journals have on the details of most discoveries by making vital research freely available on the Internet.
The San Francisco-based Public Library of Science, though backed by leading academics including Nobel laureates, was dismissed as idealistic and unfeasible by many in the scientific and publishing communities when announced over the summer.
Those critics are now thinking twice. In its first issue this week, the peer-reviewed publication featured a stunning study that forced the world to take notice.
Duke University researchers Miguel Nicolelis and Jose Carmena reported that they had successfully trained monkeys with brain implants to move a robot arm with their thoughts -- a key advance by researchers who hope one day to allow paralyzed people to perform similar tasks. [...]
Aliens among us? Some residents report strange lights(Ohio USA)
By BROOKE BUNCH
Chillicothe Gazette Staff Writer
Local residents reported an Unidentified Flying Object Friday night while attending a Unioto football game. An unexplainable series of lights lit up the night sky according to Lonnie Caplinger and his son Bruce. [...]
According to Bruce, he just happened to be looking up at the sky when he saw two bright lights that appeared to be moving toward him.
"Then of all of sudden, a third one appeared, then a fourth one, almost like a tear drop dropping out of the other one," he said. "They were in a horizontal line, four bright lights. Then they slowly turned orange and just disappeared." [...]
According to Lonnie, about 20 minutes after he witnessed the third series of lights, which happened in a period of 12 to 13 minutes, he saw what he thought were two fighter planes circling the area.
"Evidently they were from Wright Patterson (Air Force Base)," he said. "They came at a high rate of speed. They circled the area for several minutes and left."
Lonnie said the series of unidentified lights almost looked like a plane with four lights strung across the wing.
"But if it was a plane it was huge, huge, huge," he said. [...]
Living with ghosts: Locals tell their tales
[...] "Every night, at 7:30," Roberts said. "You could set your watch by it. I was scared at first, but after awhile, I just started saying, 'Oh, well, there goes the woman again.' One night, I got bold and stood in front of the kitchen door. She disappeared before she got to me. Then, she reappeared behind me." [...]
Comment: Tom Lethbridge has an excellent hypothesis for these types of sightings.
Austrian designers develop glow-in-the-dark gravestones
Ananova.com
20th October 2003
An Austrian company is selling solar powered glow-in-the-dark gravestones.
The grave looks normal during the day, but once it gets dark it begins to glow. It has a digital display allowing relatives to easily programme names, the date of death and personal blessings. [...]
Woman calls police to get rid of spider
Ananova.com
20th October 2003
A Swiss woman claimed a burglar had broken into the offices where she was working late at night because she wanted police to come and get rid of a spider.
The young woman was alone in the office building in the Swiss district of Pfaeffikon near Zurich when she spotted the spider.
She scrambled on to her desk and used her mobile phone to tell police that there had been a break in, and when a patrol car arrived admitted she had lied about the burglar.
The two officers removed the spider and told the woman she would not face charges over the fraudulent break-in report. The spider was released to safety in a park outside the office.
---
Remember, we need your help to collect information on what is going on in your part of the world!
We also need help to keep the Signs of the Times online.
---

Check out the Signs of the Times Archives

Send your comments and article suggestions to us

---
Fair Use Policy
Contact Webmaster at signs-of-the-times.org
Cassiopaean materials Copyright ©1994-2014 Arkadiusz Jadczyk and Laura Knight-Jadczyk. All rights reserved. "Cassiopaea, Cassiopaean, Cassiopaeans," is a registered trademark of Arkadiusz Jadczyk and Laura Knight-Jadczyk.
Letters addressed to Cassiopaea, Quantum Future School, Ark or Laura, become the property of Arkadiusz Jadczyk and Laura Knight-Jadczyk
Republication and re-dissemination of our copyrighted material in any manner is expressly prohibited without prior written consent.
.