---
New! Cult-ivating Terror
---
Sharon invokes 'shalom', charms at banquet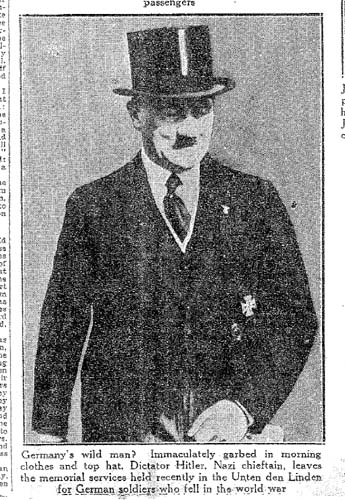 IANS [ WEDNESDAY, SEPTEMBER 10, 2003 01:41:42 PM ]
NEW DELHI: For a man under such pervasive threat, Ariel Sharon exudes a relaxed, if not casual, bearing.
On his first visit to India, the Israeli prime minister was almost apologetic that the existential problems of his country were threatening to override the discourse with his Indian hosts — much as he wished to concentrate largely on the bilateral aspects of what he considered a seminal relationship.
At the banquet on Tuesday night in the stately Hyderabad House, where Prime Minister Atal Bihari Vajpayee gave a sumptuous dinner to the visiting Israeli leader and his delegation, Sharon was expansive and cheerful -- except when calls came from Jerusalem on mobile phones on the latest terror attacks.
For a man who has been dubbed a "butcher" for his role in the brutal ousting of the Palestinian refugees from Lebanon, Sharon went out of his way to invoke peace, saying "shalom" (the Israeli greeting of peace) time and again and declaring that he "headed a government committed to peace".
Comment: This is another of those articles that needs a strong stomach. The subtext is "How can this witty and charming man be the 'butcher' his enemies describe him to be." Of course, one the the masks of the psychopath is his charm. For an in-depth analysis of the psychopath based upon decades of clinical research, read The Mask of Sanity available as a free download.
But Sharon isn't the only butcher whose "charm" has seduced those who are incapable of thinking for themselves and understanding what it is they are really seeing. Exhibit A, a photo from The Toronto Daily Star, March 25, 1933. Note the date. It is one month after the February 27, 1933 fire at the Reichstag, a fire blamed on the Communists and used to justify severe repression. It later was confirmed that the Nazis themselves had started it to have an excuse to imprison their political foes.
Sound familiar?
Zuheir Kseibati
Al-Hayat 2003/09/9
So it's the hunting season; the Israeli Prime Minister will follow the path of his first partner U.S. President George Bush, who pursues the Baathists in Iraq, the Taliban and Al Qaeda in Afghanistan, and found nothing to blame in the hideous assassination policy targeting the Palestinian resistance leaders, in his address yesterday. Isn't his and Sharon's war one and only? He courageously pledged that he wouldn't run away from Iraq, while his partner has vowed to eliminate Hamas down to its last member.
Israeli vengeance attacks on Gaza City
Associated Press
09:05 Wednesday 10th September 2003
Israel has launched a revenge air raid on Gaza City after two suicide bombings.
The home of a senior Hamas leader, Mahmoud Zahar, has been hit. Zahar survived the attack with minor injuries.
Huge plumes of smoke have been seen rising from the Rimal district. [...]
Hamas leader's son dies in Israeli attack

10/09/2003 - 10:30:19
Israel launched its revenge attacks for two suicide bombings with an air raid on a senior Hamas leader's home in Gaza City today. Mahmoud Zahar escaped with an injured leg but his son and a bodyguard were killed, hospital officials said.
In all, about 25 people were hurt, including Zahar's wife and daughter.
Netanyahu: Build Jerusalem security fence as fast as possible
By Haaretz Service
Finance Minister Benjamin Netanyahu, responsing to the two bombings that killed 14 Israelis late on Tuesday, urged Wednesday that the security fence meant to prevent suicide attacks in Jerusalem be erected as fast as possible, Israel Radio reported.
Jerusalem Mayor Uri Lupoliansky overnight attacked the government for failing to build the fence sooner, calling the slow pace of construction "abandonment" of the city.
Netanyahu pledged that the treasury would cause no delays in allocation of funds for the fence.
Last week, the finance minister approved more than half a million shekels in funding for the "Jerusalem Envelope" plan, which provides for the fence effectively dividing the city from the adjacent West Bank.
Israel's top general: Al Qaeda trying to recruit Saudi pilots for suicide missions against Israel
09-09-2003,14 :58
Israel's Military Chief of Staff warned Tuesday against Al Qaeda attempts to recruit Saudi pilots that would take off from the Tabouk air base, which is relatively close to Israel, with the aim of carrying out attacks such as those committed on September 11 ,2001 .
According to the Yediot Aharonot daily, army chief Moshe Ya'alon said Israel was concerned about the possibility that Saudi F-15 pilots, based in Tabouk, would carry out such missions on behalf of Osama bin Laden's Al Qaeda network.
ASIO [Australian Security Intelligence Organization] warns Jews of terror attacks

By JASON FRENKEL 08sep03
VICTORIA'S 50,000 Jews will get extra police protection in coming weeks after authorities confirmed Jewish groups are a top target for terrorists. ASIO has told the community it is rated a category one terrorist target, the highest level of risk, following warnings of possible attacks. Police are preparing to step up security patrols at Victorian synagogues for the Jewish New Year later this month.
Jewish Community Council of Victoria president Michael Lipshutz said some Jews had abandoned worship over the past two years because of the heightened security threat.
"The Jewish community has known for some time now that we are one of the leading security risks in Australia, our institutions, for international terrorists," Mr Lipshutz said.
"What we're looking at is increased vigilance in terms of the danger that presents to us." [...]
U.S. Backed Mossad Agents Involved in Hakim's Assassination to Flee Iraq
TEHRAN (Mehr News Agency) -- The U.S. Central Command helped 15 Mossad agents involved in the assassination of Ayatollah Mohammad Baqer al-Hakim to flee Iraq, an Egyptian weekly magazine disclosed on Monday.
Ayatollah Hakim, the leader of the Supreme Assembly for the Islamic Revolution in Iraq (SAIRI), was killed in a massive car bomb blast in the holy city of Najaf on August 7. The blast left 82 killed and more than 100 wounded.
The U.S. Central Command was sure that the agents of the Zionist intelligence service Mossad had planned and executed the assassination with the help of some elements from the U.S. and Iraqi spies, Al-Osboa' weekly said.
The U.S. Centcom acquired conviction about the plot after examining the explosives used in the operation; the explosives which were highly advanced are used only by Mossad, the weekly added.
For the first time, the Mehr News Agency broke the story about the Mossad involvement in the killing of the prominent Iraqi Shiite leader.
An Iraqi political analyst said that evidence of Mossad involvement has been found at the Najaf blast site. The analyst, speaking on condition of anonymity, told the Mehr News Agency that Zionist intelligence agents have made great efforts to infiltrate Iraqi groups in order to thwart efforts to create national unity.
After Saddam Hussein was ousted, the Zionist regime took advantage of divisions among the Iraqi Shia and sent a large number of extremist Jews and Mossad agents to Iraq, with the help of the occupying forces, to infiltrate Islamic groups and obtain information, the analyst said.
He added that a few months ago, a Mossad agent who knew Arabic and was quite familiar with Iraqi Muslim groups made a great effort to infiltrate organizations in southern Iraq and even influenced these groups.
He stated that there are reports that the terrorist Mojahedin-e Khalq Organization (MKO) is helping Zionist operatives in Iraq and is receiving direct help from U.S. troops, adding that there is a written agreement to this effect.
Saddam supported the MKO for years and ordered MKO members to spy on and wage war against the Iraqi Shia.
The main goal of the Zionists is sowing discord among Muslims, especially the Shia, because they are aware of the people's great attachment to clerics such as martyr Ayatollah Baqer al-Hakim, who have been making efforts to unite the people in order to prevent the domination of Iraq and the plunder of its resources. While not ruling out the possibility of the involvement of extremist groups such as Al-Qaeda in the blast in Najaf, he noted, "Of course, I think the massive propaganda by the pro-Western media and the emphasis on blaming Al-Qaeda or remnants of the Baath Party should be considered a conscious effort to conceal the role of Zionist and occupying forces in this abominable atrocity."
He said that increased insecurity and the outbreak of a civil war among Muslims, especially the Shia, could be used as an excuse for continuing the occupation of Iraq, adding that U.S. troops' refusal to maintain security at religious sites is part of this plot.
Suicide attack on US DOD centre in Northern Iraq
Two dead, 53 wounded in Arbil blast including six US officers.
Middle East Online
2003-09-10 09:45:24

ARBIL, Iraq - A four-year-old Iraqi boy was killed in a suicide bombing that wounded more than 50 people in the northern city of Arbil, said a hospital manager Wednesday.
"We treated a total of 45 people overnight. One of the casualties was a four-year-old boy who died of his injuries," said the head of the city's emergency hospital, Dr Faijulla Jalal.
"There were three or four other cases that were serious. Most were lightly wounded and have been discharged," he said.
"We treated three Americans here with light injuries. One was in uniform. The other two were in civilian clothes.
"Most of the victims were woman and children," he said without being able to give a detailed breakdown. [...]
Eating Humble Pie: Less Secure, Isolated and Dead Broke
By WILLIAM A. COOK
Counterpunch.org
September 9, 2003
A cynic may be the only person enjoying the current scene Bush administration officials scurrying frantically around, like so many roaches caught with the light suddenly turned on, to the UNSC, to Germany, France, Congress, and the compliant mainstream media talk shows, diligently explaining the virtues of a broader based coalition of forces for Iraq carrying full UN endorsement. But the cynic also sees the roaches peering out from beneath the stove hoarding the goodies they've acquired by their invasion in the dark of night. Powell and Rumsfeld, buddies once again we're assured, proclaim how this is an international concern requiring all members of the United Nations to join the coalition by sending troops and money. When asked what's in it for them beyond loss of revenue and body bags, the dynamic duo can only mutter, "It's in your best interest."
Thus the spectacle! Powell crawling out from his hiding place, humble pie smeared over his face, groveling before his erstwhile friends, the ones he coddled, cajoled, and abandoned between February and March five months ago, pleading with them to pass yet another resolution making legitimate the administration's illegal invasion. But Chirac and Schroeder, arm in arm, smiles wide and sure, chuckle at the scene even as they delicately step in and around the scurrying roaches, refrain from saying "I told you so," and await wording that would give them what they wanted five months ago. The entire spectacle is deplorable. [...]
US has no idea when troops will pull out of Iraq
By Rupert Cornwell in Washington
10 September 2003
Under fierce grilling from both Democratic and Republican Senators yesterday, senior US officials admitted they had no idea how long American troops would be staying in Iraq, or when the extra international forces sought by President George Bush would be deployed to help them. [...]
At the same time, claims of poor planning for the post-war period have been reinforced by a new report that US intelligence had warned the administration before the invasion to expect considerable armed resistance to occupying forces.
But according to The Washington Post, such sombre predictions seem to have been brushed aside by the Pentagon's civilian leadership. In February for instance, General Eric Shinseki, who was the Army Chief of Staff at the time, told Congress that "several hundred thousand" troops might be needed in the aftermath - only to have Mr Wolfowitz call his estimate "wildly off the mark." [...]
Pentagon targets Latinos and Mexicans for war on terror

10 September 2003

With the casualty rate in Iraq growing by the day and President George Bush's worldwide "war on terrorism" showing no signs of abating, a stretched United States military is turning increasingly to Latinos - including tens of thousands of non-citizen immigrants - to do the fighting and dying on its behalf.
Senior Pentagon officials have identified Latinos as by far the most promising ethnic group for recruitment, because their numbers are growing rapidly in the US and they include a plentiful supply of low-income men of military age with few other job or educational prospects.
Recruitment efforts have also extended to non-citizens, who have been told by the Bush administration that they can apply for citizenship the day they join up, rather than waiting the standard five years after receiving their green card. More than 37,000 non-citizens, almost all Latino, are currently enlisted. Recruiters have even crossed the border into Mexico - to the fury of the Mexican authorities - to look for school-leavers who may have US residency papers.
The aim, according to Pentagon officials, is to boost the Latino numbers in the military from roughly 10 per cent to as much as 22 per cent. That was the figure cited recently by John McLaurin, a deputy assistant secretary of the army, as the size of the "Hispanic ... recruiting market", and it has also been bandied about in the pages of the Army Times. [...]
$87 Billion...Not Counting the Lives
A Helping of Crow with Those Freedom Fries?
By BRIDGET GIBSON
Counterpunch.org
September 9, 2003
Through pride we are ever deceiving ourselves. But deep down below the surface of the average conscience a still, small voice says to us, 'Something is out of tune.'
- Carl Jung
Back when our busy congressional representatives were changing the wording on the menu of the Capitol's cafeteria from "French" Fries to "Freedom Fries" there was no end to the hubris of this administration and its lackeys.
How times have changed! Now we must go banging our cup, begging for troops and money to pay for the "infrastructure" that we destroyed in Iraq. Bush and his crew called the United Nations "irrelevant" and said that the United States would "go it alone" and called the Germans and the French and the fourteen million protesters "a focus group" that had no bearing on his decision to "Shock and Awe" a sovereign country.
Eighty Seven-Billion Dollars. One year's estimated expense. Don't let's count lives. They have no value. Forget about the loss of anything: Financial stability, families, children's futures, grandparents' stability. Focus only on today's words from the mouth of George Walker Bush. But tomorrow, forget what he said yesterday or you will be called a "historical revisionist." Because whatever he said tomorrow that conflicts with what he said today will become the "new truth." Or will it become the "new lie?" [...]
France and Germany seek full UN control over Iraq
Patrick Wintour, chief political correspondent
Wednesday September 10, 2003
The Guardian
France and Germany will back the new UN resolution on Iraq sought by President George Bush only if the proposal gives the UN full political rule over the country.
The countries have also demanded a clear programme for returning power to Iraqis.
[...] The French remain surprised at the lack of planning for postwar reconstruction, and of any apparent serious thought about the prospect of conflict between the Shia and Sunni groups. France doubts a solution lies in extra troops, but says the governing council needs to be given a clear impression of a timetable leading to democratic elections and a constitutional assembly.
[...] France is also seeking greater UN control of Iraqi oil revenues.
· Mr Bush's national security adviser, Condoleezza Rice, appeared to admit yesterday that the US government had failed to appreciate the scale of the reconstruction job in Iraq. She blamed a lack of information under the rule of Saddam Hussein, which meant any underestimate of the size of the task "was not at all surprising".
However, according to the Washington Post, violent resistance to US forces in Iraq was predicted by intelligence agencies, whose warnings may have been ignored by the White House. An unnamed senior administration official told the paper: "Intelligence reports told them at some length about possibilities for unpleasantness."
By Robert Parry
September 10, 2003
In a healthy democracy, the grave act of going to war wouldn't be justified under false pretenses and false impressions. Plus, government officials responsible for spreading false rationales wouldn't be allowed to slide away from the first batch of lies and distortions to begin offering a new set of slippery excuses.
But the United States is not a healthy democracy ...
By PAUL KRUGMAN
New York Times
In his Sunday speech President Bush made a call for unity: "We cannot let past differences interfere with present duties." He also spoke, in a way he hasn't before, about "sacrifice." Yet, as always, what he means by unity is that he should receive a blank check, and it turns out that what he means by sacrifice is sacrifice by other people. [...]
Poll: More Americans Think Iraq War Raises Risk of Anti-U.S. Terror
Santa Cruz to back impeachment inquiry
By Ken McLaughlin
SAN JOSE MERCURY NEWS
SANTA CRUZ - The Santa Cruz City Council on Tuesday is expected to become the first lawmaking body in the nation to ask Congress to look into impeaching President Bush for misleading the public on the Iraq war and for trampling civil rights.
The measure to be considered Tuesday is a watered-down version of July's strident call for a council resolution in favor of impeaching Bush and other top members of his administration.
A year ago, Santa Cruz became the first city council in the country to oppose the war. More than 150 councils and boards of supervisors across the country subsequently passed similar resolutions. [...]
Comment: Only one midsized city in all of the U.S. passing a watered-down version ... U.S. citizens have gladly handed over their country to a psychopath, and handed over their children for him to sacrifice to his god.
Leonard Pitts
Miami Herald
8 Sept. 2003

Dear Osama:
How have you been? How are the wives and kids?
I'm just writing to let you know that I still think of you often. Mostly when I take off my shoes.
That's standard operating procedure over here at airports now, Osama. Can I call you Sammy?
Anyway, that's just a routine part of life nowadays. You have to remove your footwear to go through the metal detectors. Nobody's too happy about it except, I suspect, the people who make and sell socks.
It's been two years this week since terrorists under your command crashed airplanes into the World Trade Center, the Pentagon and the Pennsylvania countryside. And walking through security in stocking feet isn't the half of it. Our lives have changed in a hundred other ways great and small. But we handle it, you know? [...]
All I'm saying is that we're going to keep coming, regardless. I don't know, maybe it's something we breathe in the air over here, something that seeps into us from the soil. But it's real, Sam, an integral part of our character as a nation. Rent a copy of Rocky from your local Blockbuster; you'll see what I mean. There is a toughness in us, Sam. A stubbornness that will not countenance defeat. When we are roused, we never give up. And few people in history have ever roused us like you.
Comment: In the case that you are still at your computer, (not having succumb to the patriotic fervor that the above childish jingoism must surely have evoked) and have the stomach for it, we recommend you read the full article. It is a wonderful example of just how effective the US media and government 'mind meld' has been. The author should be given an honorary degree from the square peg into round hole' school of advanced mental gymnastics.
Daniel Pipes is a Bigot Disguised as a Scholar
by FEDWA WAZWAZ
President Bush's back-door appointment of Daniel Pipes to the United States Institute of Peace is an act of injustice. This appointment, which bypassed the normal approval process in the U.S. Senate, allowed a racist to masquerade as a peacemaker.
What are Pipes' qualifications? His resume reads:
* Launched Campus Watch, a website that included "dossiers" on professors and academic institutions thought to be too critical of Israel or too sympathetic to Arabs, Islam and Muslims.
* Advocated the unrestricted profiling of Muslims and Arabs.
* Declared that 10 to 15 percent of all Muslims are "potential killers."
* Recommended the "vigilant application of social and political pressure to ensure that Islam is not accorded special status of any kind in this country."
Does Pipes have any experience in peace and conflict resolution? None. [...]
There used to be reasons to be proud to be an American
by b. connors
Unknown News
Americans go for patriotic rhetoric and don't seem to mind misleading information, but enough is enough!
By Michael Stoll
The three-minute "cover story" on the Jan. 15 news looked like a powerful local investigative report, just what you'd expect from a trusted news source like NBC. [...]
KNTV-NBC 11 might have discovered that, if it had done any of its own reporting. But that night, Mr. Hicks was more actor than reporter. He appears to have merely reshuffled a script produced by a low-profile content provider in suburban Atlanta that distributes canned video "news." [...]
Americans still uneasy about security two years after Sept. 11 attacks
04:11 AM EDT Sep 10
BETH GORHAM
WASHINGTON (CP) - It has become the ultimate defining moment for Americans.
And now, two years after the unthinkable, horrific, terrorist assaults of Sept. 11, 2001, they're still bracing for what comes next. Officials are not reassuring. Tom Ridge, heading a massive Department of Homeland Security created in the wake of ruins left by suicide bombers, said 80 per cent of Americans who believe terrorists on U.S. soil could launch a major attack at any time are making a "fair assessment."
[...] There's less evidence of panic now. But the U.S. is still very much at war with unseen monsters.
"It's not, frankly, that difficult to attack America," said Daniel Byman, a terrorism analyst at the Brookings Institution.
"We're a wide-open country."
Yet, he said: "We did hit the two-year mark. That's a long time."
"It could also be that things are going right."
[...] But there are reports accused terrorist mastermind Osama bin Laden's network is resurgent abroad. At home, said Byman, there's a "significant" radical element al Qaida can use to facilitate travel and logistics.
Officials have warned about terrorists using Canadian planes, attacking nuclear-power plants, roads and bridges, or contaminating water and food supplies.
As usual, there were no references to a specific plot, no details, just a heavy, shadowy burden of dread.
[...] "A good part of the world hasn't signed up for the project and that says more about them than the U.S. - that they're not interested in stability and democracy in the rest of the world," says Tom Donnelly, an analyst at the American Enterprise Institute think-tank.
Comment: And on and on it goes, quoting neocon "think-tanks" and Nazionists like Paul Wolfowitz. "Think-tank" seems to means thinking with all the subtlety of a tank...
Sept. 11 Attacks and Posner's Fairy Tales
Khaled Al-Maeena
[...] "Why America Slept" (Random House) by Gerald Posner (reviewed in TIME magazine — Aug. 31 issue), which alleges that an Al-Qaeda leader made explosive statements while being interrogated, is one example of what I am talking about. There is virtually no new information in his book, and indeed much of what is there is already public knowledge.
Gerald Posner has built a reputation and made a great deal of money by writing sensational stories about some of the most high-profile controversies in modern history, ranging from the JFK assassination to the hunt for the infamous Nazi Dr. Mengele. While critics have continually questioned Posner's veracity, few can question his ability to capitalize on popular conspiracy theories, real or imagined. In the course of his career, Posner has demonstrated a knack for writing what sells, and "Why America Slept" is no exception.
It should come as no surprise, then, that Posner's latest book explores the conspiracy du jour, that of Saudi Arabian involvement in the Sept. 11 attacks. Allegations of Saudi non-compliance in the war on terrorism generate easy news for writers, journalists, and politicians alike.
Posner uses few primary sources in his latest expose. In fact, his two most important sources remain anonymous. As with his past literary efforts, the charges leveled in "Why America Slept" could not stand up in a court of law because most of his evidence is hearsay, not fact. Surely, a Berkely-trained lawyer like Posner knows that he would have a hard time convincing a court that his latest work is non-fiction.
He wants us to believe, however, that his information came from "two government sources" who are unnamed but "in a position to know." Amazing and unsubstantiated assertions!
Judge: 9/11 lawsuits can proceed against airlines, Boeing, Port Authority

SEATTLE POST-INTELLIGENCER NEWS SERVICES
NEW YORK -- Opening the door to scores of Sept. 11 lawsuits against the aviation industry, a judge concluded yesterday that the hijacking and crashing of a jetliner was a "foreseeable risk."
Judge Alvin Hellerstein of U.S. District Court in Manhattan, ruled that the defendants -- American and United airlines, The Boeing Co. and the Port Authority of New York and New Jersey -- had a duty to protect the lives of people on the ground, as well as on the hijacked aircraft.
The judge began his long-awaited 49-page opinion simply: "The injured, and the representatives of the thousands who died from the terrorist-related aircraft crashes of Sept. 11, 2001, are entitled to seek compensation."
He said negligent security screening might have contributed to the deaths of 3,000 people in the attacks on the World Trade Center and the Pentagon and the crash of a hijacked plane in Pennsylvania.
"The aviation defendants controlled who came onto the planes and what was carried aboard. They had the obligation to take reasonable care in screening," he wrote.
The decision involved the cases of about 70 people injured or killed in the attacks. [...]
Chile Coup in '73 Still Resonates in D.C.

GEORGE GEDDA Associated Press
WASHINGTON - Americans have a Sept. 11 to remember. So do Chileans. Theirs occurred 28 years earlier.
It was on Sept. 11, 1973, that Chile's Marxist president, Salvador Allende, was deposed in a military coup. A nation accustomed to peaceful transfers of power was shocked to see jet fighters rocket the presidential palace and to learn that their elected president, in office less than three years, had died.
Although Allende won election with only 36 percent of the vote in 1970, his victory gave democratic socialists the world over great hope. Never before had a Marxist won at the ballot box. To socialists uncomfortable with the communist model, Chile seemed to offer an alternative.
Their grief was palpable when Chile's experiment went up in flames. Among many other post-mortems, one question stands out: Was the United States an unseen force that ejected Allende from power in that Cold War year. Or were the policies of Allende himself sufficient to explain the social and economic chaos that prevailed during most of his presidency? And what about the brutal repression that followed under the guidance of Allende's hard-nosed successor, Gen. Augusto Pinochet?
Pinochet's forces are held responsible for the deaths of about 3,000 Chileans, roughly the same number who were killed in the Sept. 11 attacks on U.S. soil two years ago. [...]
Fliers to Be Rated for Risk Level
By Sara Kehaulani Goo
Washington Post Staff Writer
In the most aggressive -- and, some say, invasive -- step yet to protect air travelers, the federal government and the airlines will phase in a computer system next year to measure the risk posed by every passenger on every flight in the United States. [...]
From The Times and AP
September 09, 2003
LONDON'S emergency services have admitted they are ill-prepared for terrorist attacks after a mock chemical attack on the Underground trains ended in farce. [...]
Straw admits he wanted 'killer' words in dossier
By Kim Sengupta
10 September 2003
Jack Straw, the Foreign Secretary, was forced to admit yesterday that he had wanted a "killer paragraph" inserted to the September Iraq weapons dossier and the document "strengthened" on weapons of mass destruction. [...]
France, Germany, Britain set joint deadline to Iran over nuclear program

VIENNA (AFP) Sep 09, 2003
France, Germany and Britain jointly called Tuesday on Iran to fully disclose its contested nuclear program by the end of October, according to a draft resolution submitted to the UN's nuclear watchdog.
The draft at a board of governors' meeting of the International Atomic Energy Agency (IAEA), said Iran should "remedy all failures identified by the Agency" in complying with nuclear non-proliferation safeguards and take "all necessary actions by the end of October 2003." [...]
Europe Should Remember Anti-Nazi Resistance With Regard to Hamas: Spokesman
TEHRAN – Iranian government spokesman on Monday expressed regret over the blacklisting of Hamas political wing as a terrorist organization by the European Union, comparing the Palestinian struggle to Europe's fight against Nazi occupation.
"The Europeans should check their memory and see that during the time when they were occupied by Nazis, what actions did their people take?" government spokesman Abdollah Ramazanzadeh told reporters.
"Defense against aggressors and occupiers is the legitimate right of any nation, and you cannot label these movements as terrorist movements. If you want to call defending yourself against the aggressor and occupier as terrorism, it is like legitimizing occupation and aggression," he added.
Syrian premier resigns

10/09/2003
Syrian Prime Minister Mohammed Mustafa Miro resigned today – a move that had been expected since last month when President Bashar Assad said the country needed a reform minded government.
Assad asked the speaker of parliament Mohammed Naji al-Otarito to form a new government, the official Syrian Arab News Agency reported.
The new Cabinet will not expected to affect Syria's foreign policy, which is in the hands of the president.[...]
By Alexander Shumilin
Saudi Crown Prince Abdullah Bin Abdul Aziz Al-Saud's three-day visit to Moscow last week made headlines across the globe. And rightly so. Diplomatic relations between Russia and Saudi Arabia were restored in 1990, but Prince Abdullah's visit was the first by a Saudi ruler since 1932 and a strong indicator of improving relations between the two countries. The potential significance of increased Russian-Saudi cooperation is enormous.
They are, after all, the world's top two producers and exporters of oil. Saudi Arabia's enormous influence in the Muslim world also makes it a desirable strategic partner. If Russia and Saudi Arabia join forces, their alliance will have a major impact on world energy markets as well as on geopolitical relations between the northern and southern hemispheres, or in religious terms, between the Christian and Muslim worlds.
[...] The visit of Prince Abdullah, de facto ruler of Saudi Arabia since his half-brother King Fahd suffered a stroke in 1995, takes on additional significance in light of continued tensions between the Saudi Arabia and the United States. The United States has long viewed Saudi Arabia as an important strategic partner in the Middle East, and it is the largest importer of Saudi oil. But of late, relations have chilled amidst U.S. accusations that the Saudis are sponsors of international terrorism. The arrival of Saudi Arabia's de facto leader in Moscow has therefore been seen as evidence of the beginning of a Saudi realignment.
Such speculation is probably justified, but it remains to be seen how far this realignment will go. After all, the Saudis have been putting all their eggs in one basket, so to speak, for some time. Saudi investments and bank deposits in the United States are estimated at $400 billion to $600 billion, and this situation will not change overnight.
As Prince Abdullah visited Moscow, the U.S. media were firing off a salvo aimed at discrediting Saudi Arabia and the monarchy. The Christian Science Monitor and Time magazine ran reviews of Gerald Posner's recently released bestseller, "Why America Slept." What is America supposed to have slept through? The ostensible transformation of its trusted ally Saudi Arabia into a bulwark of terrorism.
Now the United States must try not to "sleep through" a likely exodus of Saudi capital.
On Aug. 15, 600 relatives of those who died in the Sept. 11, 2001, attacks on New York and Washington filed a series of lawsuits in U.S. courts against three Saudi princes, eight Muslim charities and a number of Saudi companies, accusing them of financing al-Qaida. Total damages sought in the lawsuits amount to tens of billions of dollars, and it is possible that Saudi assets in the United States could be frozen if the courts rule in favor of the victims' families. According to reports in the Western press, Saudi oligarchs have already begun to pull their money out of the United States, though officially the Saudis deny this, dismissing the lawsuits as groundless.
Optimists in Russia believe that if things go well Saudi Arabia could redirect some $200 billion into the Russian economy in the near future.
[...] It is premature to speak of a budding "strategic partnership" between Russia and Saudi Arabia, however. The energy sector may unite Moscow and Riyadh, but it also divides them. Russia reiterated last week that it had no intention of joining OPEC any time soon. What's more, Russian oil producers like LUKoil have big plans for expansion into the U.S. market, where they compete directly with the Saudis. According to U.S. Department of Energy figures, Russian oil exports to the U.S. soared to 424,000 barrels per day in June, a record jump that catapulted Russia into the top six exporters on the U.S. market, joining Saudi Arabia, Canada, Mexico, Venezuela and Nigeria.
For now, Moscow is maneuvering carefully between Riyadh and Washington. The potential windfall that could come from closer economic ties with Saudi Arabia is like a mirage in the desert, luring some Russian companies and frightening others. Moscow's strategic partnership with the United States, on the other hand, is much more than a mirage. It extends beyond the energy sector to geopolitics, including the war on terrorism.
There is no question that preserving this partnership is more important to Russia's national interests than developing ties with the Saudis.
Blair bows to Brussels on rights

By George Jones, Political Editor
10/09/2003

Tony Blair indicated yesterday that the Government could drop opposition to giving legal force to an EU charter of fundamental rights, allowing European judges to overturn British laws.
He signalled that the Government was ready to discuss the incorporation of the charter in the proposed new constitution for an enlarged 25-member EU.
The Tories accused the Government of "raising the white flag". Labour and Liberal Democrat MPs and business leaders joined them in calling for a referendum on whether Britain should sign the constitution.
Blueprint for superpower Europe

By Ambrose Evans-Pritchard
10/09/2003

While Jack Straw and his ministers talk of a "tidying-up exercise", Valery Giscard d'Estaing bills his 263-page draft constitution as a "great leap forward" in European integration.
It effectively doubles the powers of the European Parliament, puts the European Commission in charge of the vast fields of justice and home affairs, and turns the European Court into a fully fledged supreme court with powers to rule in most areas of national life.
It creates a full-time EU president, backed by a foreign minister. It whittles down the national veto in roughly 40 new areas, (M Giscard d'Estaing claimed it was 80 areas, but never gave a list), establishing majority voting as the norm in all EU business.
This includes energy policy, immigration and asylum, criminal procedures, tax fraud, and areas of social security. It even opens the door to limited majority voting in foreign policy.
It creates an EU justice department, Eurojust, with powers to launch cross-border investigations in a wide range of crimes, giving the EU a skeletal prosecution machinery for the first time.
Romano Prodi, the European Commission's president, does not like the text but he too agrees it is a "gigantic step". He predicts that it will catapult the EU into the global arena as a full superpower by endowing it with "legal personality", giving Brussels sole authority to negotiate most treaties.[...]
US passes resolution supporting Tibetan autonomy
The Times of India
WEDNESDAY, SEPTEMBER 10, 2003 11:57:38 AM

WASHINGTON: The US Senate has unanimously passed a resolution on the visit of Tibetan spiritual leader the Dalai Lama, supporting the Tibetans' demands for genuine autonomy under Chinese rule.
The resolution said the Dalai Lama, who has been in exile for over 40 years, has used his position to promote compassion and non-violence as a solution to not only the crisis in Tibet but also other lengthy conflicts around the world.

The Dalai Lama's government-in-exile is based in the northern Indian hill town of Dharamsala but is not recognised by any country. [...]
The resolution said "all parties to the current discussions should be encouraged" by the US to "deepen these contacts in order to achieve the aspirations of the people of Tibet for genuine autonomy and basic human rights." [...]
McDonald's hungry for China franchises

BLOOMBERG Wednesday, Sep 10, 2003,

McDonald's Corp is counting on China legalizing franchise outlets next year, hoping the business strategy that made it the world's largest hamburger chain will help it dominate the country's US$48 billion fast-food market.
"Franchising will be a big part of who we will be in China," chief executive James Cantalupo said in an interview. "The Chinese are great entrepreneurs, and so they will make great franchisees."
About three out of four of McDonald's 30,000 outlets worldwide are franchised. The Oak Brook, Illinois-based company opened 130 of its 560 Chinese outlets last year, and expects to add "about 100" more this year, Cantalupo said. He declined to say how many franchises the company plans next year.
Comment: Will the Big Mac be renamed the Big Mao in the Chinese franchises? Stay tuned...
$239M Satellite Damaged at Lockheed Plant

MATTHEW FORDAHL Associated Press
SAN JOSE, Calif. - A nearly completed, $239 million weather satellite toppled to the floor as it was being moved at a Lockheed Martin plant and was seriously damaged, officials said Tuesday. The NOAA-N Prime was being moved from a vertical to a horizontal position when it fell 3 feet Saturday at the Sunnyvale facility.
The satellite was intended to go into polar orbit in 2008 and monitor the climate for up to four years. In addition to weather, vegetation and drought studies, it was to be used for receiving distress signals from mariners and hikers. Officials said it was too early to determine how its schedule might be affected or whether any of its tasks will have to be changed.
According to a source close to the program, bolts that were supposed to secure the satellite to the "turn over cart" had been removed a day earlier by a crew working on another satellite project. The crew working on NOAA-N Prime did not notice the bolts were missing when they tried to flip the satellite, the source said, speaking on condition of anonymity. [...]
U.S. Air Force Awards Northrop Grumman Space Surveillance Contract

HERNDON, Va., Sept. 9, 2003 (PRIEMZONE)
Northrop Grumman Corporation (NYSE:NOC) has been awarded a contract to continue supporting the U.S. Air Force Space Command's Ground-Based Electro-Optical Deep-Space Surveillance System (GEODSS). Northrop Grumman will implement new performance improvement and cost saving approaches for GEODSS by introducing greater use of web-based technology in training and information management, and implementing quality program improvements. [...]
Northrop Grumman IT will provide operations, maintenance and support services to the Air Force Space Command, 21st Space Wing for the three geographically dispersed GEODSS sites: Site 1, at White Sands Missile Range, N.M.; Site 2, on Diego Garcia, British Indian Ocean Territory; and Site 3, Maui, Hawaii. These sites are part of Air Force Space Command's optical space surveillance network and conduct deep space surveillance of orbiting space objects in support of U.S. Strategic Command and Air Force Space Command's space control mission. Every night, telescopes operating at these sites search for, track and identify man-made objects that are orbiting the earth -- most more than 22,000 miles away. The Air Force anticipates adding a fourth site in Moron, Spain, by the contract's first option year. [...]
Comment: What else is the US Air Force looking for all the way up there?
Artists take liberties with Hubble's images
By Allison M. Heinrichs
Los Angeles Times
BALTIMORE — The postcards from the farthest reaches of the universe stream back to Earth each week from the Hubble Space Telescope — rainbow-hued clouds of nebula gas, sparkling lilac dust on the arms of pastel galaxies, blazing-red stellar outbursts.
The Hubble images are the sharpest and most detailed of the cosmos ever seen — snapshots of cataclysmic events occurring billions of light-years away in a dance of color and light that seems almost too good to be true.
And if something seems too good to be true, it usually is.
The planets, nebulae and galaxies really are out there, but their breathtaking colors are, in most cases, exaggerated. They are the product of a team of NASA astronomers, computer artists and public-relations folks who touch up and color Hubble's photographs, massaging each one until it is, in the words of one scientist, "just right."
It's a merger of science, art — and marketing
Dark Energy May Rip Apart Universe
Larry O'Hanlon, Discovery News
The Crab Nebula: Remnants Of A Supernova
Sept. 8, 2003 — Some say the universe will end in a "Big Crunch," others expect a "Big Chill," and now some physicists are saying the end could be something more like a "Big Kablooie."
The new theory, actually called the "Big Rip" by its creators, requires the continuous growth of the universe's "dark energy," which pushes things apart and may account for much of the universe's expansion since the "Big Bang."
If dark energy increases fast enough, in about 20 billion years the repulsive force could become so strong that it pushes apart galaxies, stars, solar systems and eventually even atoms will fly to pieces, says Robert Caldwell of Dartmouth College. [...]
Black hole produces 'lowest note known in universe'
Last Updated Tue, 09 Sep 2003 18:49:50
WASHINGTON - A massive black hole releases sound waves in a deep bass pitch, astronomers have found.
Researchers used NASA's orbiting Chandra X-ray Observatory to "listen" to wavelengths coming from the heart of the Perseus A Cluster, a giant clump of galaxies 250 million light-years from Earth (A light-year is the distance light travels in a year in a vacuum, about 9.5 trillion kilometres.)
They found the pitch of the sound is about 57 octaves below middle C, which is roughly the middle of a standard piano keyboard.
[...] "We've known that a black hole can give off energy as light and heat and now we are seeing a third way – sound," said Bruce Margon, associate director for science at the Space Telescope Science Institute.
Detecting cosmic sound waves may help solve the long-standing mystery of why the hot gas in the middle of the Perseus cluster hasn't cooled over the past 10 billion years to form trillions of stars.
Perseus may have stayed hot from sound waves moving away from the gas and eventually converting to heat.
Bacteria Power: Energy Of The Future?
AFP
Sept. 9, 2003 — U.S. scientists said they have invented the world's first efficient "bacterial battery," expanding the potential for cheaper energy alternatives.
In a Pentagon-backed project, University of Massachusetts researchers Swades Chaudhuri and Derek Lovley said the battery's source is an underground bacterium that gobbles up sugar and converts its energy into electricity.
Their prototype device ran flawlessly without refueling for up to 25 days and is cheap and stable. "This is a unique organism," Lovley said, as he outlined an array of potential applications.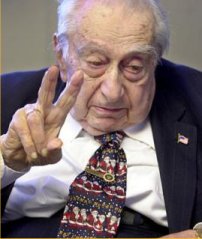 Edward Teller, 'Father of H-Bomb,' Dies
By RON HARRIS, Associated Press Writer
September 10, 2003
SAN FRANCISCO - Edward Teller, a member of the Manhattan Project that created the first atomic bomb and who later emerged as the foremost champion of the vastly more destructive hydrogen bomb, has died. He was 95.
Teller, dubbed the "father of the H-bomb" and a key advocate of the anti-missile shield known as "Star Wars," died Tuesday at his home on the Stanford University campus.
Teller was a tireless advocate of a vigorous United States defense policy during and after the Cold War, urging development of advanced weapons as way to deter war.
"The second half of the century has been incomparably more peaceful than the first, simply by putting power into the hands of those people who wanted peace," he told a forum on the 50th anniversary of the atomic bomb attacks on Japan. [...]
EU, US fail to settle data privacy row
www.chinaview.cn
2003-09-10 07:11
BRUSSELS, Sept. 9 (Xinhuanet) -- A senior European Union official criticized Tuesday demands that airlines reveal passenger data to US authorities, saying Washington was not providing sufficient privacy safeguards to European trans-Atlantic passengers.
EU internal market commissioner Frits Bolkestein said the United States could not at present guarantee "adequate protection" of personal data such as names, addresses and credit card numbers.
The United States wants to get access to personal data to help prevent terrorist attacks, a request which is at odds with strict EU rules for the protection of personal data. Recently, the EU and United States held intensive month-long talks in this regard.
"Progress...has been rather disappointing," Bolkestein told a European Parliament committee.
The comments came just a few days ahead of a September 12 deadline for medium-size EU airlines to hand in passengers data to US authorities, a request that would force them to violate national privacy laws in their home countries.
Larger EU airlines such as British Airways, Air France and Lufthansa have been handing in data to the United States since March. A further group, which includes Alitalia, KLM, SAS and others, was given until September 12 to comply with the U.S. request.
Bolkestein is set to discuss the issue with a senior US Homeland Security official in Brussels on September 22.
Comment: New biometric passports and a giant vacuum cleaner operation on personal information. How many people will decide to no longer travel into the United States? How many Americans will be too scared to leave home?
Security to Die For:

How Americans Will be Nuked to Naked
By Amy Worthington
According to a recent Zogby poll, traveling Americans approve long lines and gridlock at airport passenger screening points. The majority polled appreciate delays and hassles of flying today's suspicious skies and feel safer because the federal Transportation Security Agency (TSA) is in charge of airport screening.
These happy line campers should be delighted to learn about TSA's grossly invasive new security plans. The good times have just begun. TSA Security Laboratory Director Susan Hallowell recently announced the agency's intent to use back-scatter X-ray machines for passenger surveillance. These hugely expensive, closet-sized zappers can find the plastic bombs hidden in grandma's underpants, while delivering a smacking dose of ionizing radiation to her breasts and thyroid gland.

Snooper X-rays penetrate a few centimeters into the flesh and reflect off the skin to form a naked body image for TSA security personnel to inspect. These machines are already being field tested at several U.S. airports, including JFK, LAX and Orlando.
The most lucrative growth industry of our times is the "terror" business. Legions of companies lusting for government contracts are churning out police state technology at a frantic pace. In the last 17 months, TSA has received over 30,000 proposals for Big Brother technology and equipment needed to keep 280 million citizen-suspects under careful surveillance from the inside out.
Virtually all passengers and airline crews who pass through airport screening checkpoints in the U.S. may soon be forced to submit to compulsory, whole-body X-ray exposure. Some fliers could be "fried" several times in one day. Frequent fliers could get hit hundreds of times each year. Pregnant women, infants, the chronically ill and immune suppressed would get the rays.
Grateful herds of traveling livestock, prodded by TSA drovers through federally-funded "nuke chutes," are expected to believe Hollowell's scientifically unsupported assertion that ionizing radiation delivered via backscatter will be "about the same as sunshine."
Officials must naturally defend compulsory passenger X-rays as harmless. But they are signing no guarantees because ionizing radiation in the X-ray spectrum damages and mutates both chromosomal DNA and structural proteins in human cells. If this damage is not repaired, it can lead to cancer. New research shows that even very low doses of X-ray can delay or prevent cellular repair of damaged DNA, raising questions about the safety of routine medical X-rays. Unborn babies can become grotesquely disfigured if their mothers are irradiated during pregnancy. Heavily X- rayed persons of childbearing age can sustain chromosomal damage, endangering offspring. Radiation damage is cumulative and each successive dose builds upon the cellular mutation caused by the last. It can take years for radiation damage to manifest pathology
A leading U.S. expert on the biological effects of X-radiation is Dr. John Gofman, Professor Emeritus of Molecular and Cell Biology, University of California, Berkeley. Dr. Gofman's exhaustive research leads him to conclude that there is NO SAFE DOSE-LEVEL of ionizing radiation. His studies indicate that radiation from medical diagnostics and treatment is a causal co-factor in 50 percent of America's cancers and 60 percent of our ischemic (blood flow blockage) heart disease.14 He stresses that the frequency with which Americans are medically X-rayed "makes for a significant radiological impact." [...]
Comment: We recommend that everyone read the above article in full here. It is well referenced and gives pause for some serious thought...
PET Scans Show Cigarette Smoke Affects Peripheral Organs
NIH/National Institute On Drug Abuse
2003-09-09
It is well known that smoking cigarettes can directly and often fatally damage the lungs. But new research, with support from the National Institute for Biomedical Imaging and Bioengineering and the National Institute on Drug Abuse, National Institutes of Health, and the Department of Energy, shows that cigarette smoke also decreases levels of a critical enzyme called monoamine oxidase B (MAO B) in the kidneys, heart, lungs, and spleen. Too much or too little of this crucial enzyme can have an effect on a person's mental or physical health. [...]
WHILE IBM officials deny it, evidence is being offered by stricken employees that unusually large numbers of men and women who worked for the giant computer corporation over the past few decades have been dying prematurely. [...]
Mystery illness hits B.C. firefighters
Canadian Press
Cranbrook, B.C. — A crew of firefighters working in the Cranbrook area of southern British Columbia has been hit by a mysterious illness, with more than a quarter of 400 men and camp personnel sick.
Some 107 weary firefighters who for months have been battling blazes in hot, smoke-filled forests were recuperating Tuesday from various symptoms including respiratory problems, coughing, sore throats, fevers, sore eyes, diarrhea and vomiting.
[...] Although tests will not be conclusive for a couple of days, medical experts said it looks as though the firefighter's smoke-filled lungs have been attacked by a virus.
[...] Tests have ruled out a water or food borne infection.
One firefighter said he and his colleagues were taken aback to see medical personnel walking through camp with their faces covered with cloth masks.
"It was quite shocking. I've never seen anything like that in all the years I've worked on fires," said the veteran firefighter who asked not to be named. "Everyone was saying, 'What's going on?'"
Fresh SARS fears hit Asian markets

Wednesday, 10 September, 2003, 06:39 GMT 07:39 UK

Markets across Asia have fallen after a Singapore man was found to be infected with the Sars respiratory virus.
Singapore's stock exchange weakened further after a sharp fall on Tuesday, the day the case was was discovered, while Hong Kong's Hang Seng index was 2% lower at midday. Taiwan, Malaysia and the Philippines followed suit, with airline stocks taking the worst of the beating.
The first half of 2003 saw economies across Asia hit hard by the virus, which killed more than 900 people around the world, and some investors feared the Singapore case could be the start of a fresh outbreak. [...]

But some analysts noted that many Asian markets - Hong Kong, for example - are due for a fall after a strong recent run, and the Sars case may have provided the catalyst. [...]
24/7 lifestyle aids economy but hurts health
RICHARD SADLER
The Scotsman
Wed 10 Sep 2003
MILLIONS of workers are at risk from a new wave of illnesses linked to the modern, 24-hour lifestyle.
Doctors believe that increasing numbers of illnesses such as heart disease and diabetes are brought on by the stress of living in a world of mobile phones, non-stop air travel and relentless trading across time zones.
Professor Russell Foster, of London's Imperial College, said modern working patterns meant more people were living out of phase with their "biological clocks" - the part of the brain that regulates the body's metabolism according to day and night-time hours.
"Human activities increasingly span the 24-hour day and we were never biologically designed to do that," he told the British Association Festival of Science, at the University of Salford. [...]
"Persistently working out of phase with internal rhythms leads to a number of disorders primarily defined in shift workers but increasingly found in other workers whose normal sleep patterns are disrupted. The most prominent of these are sleep disorders, gastrointestinal disease, increased incidence of cardiovascular disease, possibly an increase in maturity onset diabetes, more accidents on the night-shift, and social and family problems." [...]
Global Greens Blast Plans to Dump GE Food on Africa

WASHINGTON - September 9
Green Party leaders in the U.S. joined Green officials in Africa and other global Green parties in protest against the dumping of genetically modified food on African nations. Greens will speak out against this and other globalization policies at the Fifth World Trade Organization (WTO) Ministerial Conference in Cancún, Mexico, September 10-14, 2003.
"Corporate interests, having failed to convince other continents of the safety of genetically modified food, have set their sights on Africa," said Annie Goeke, co-chair of the International Committee and a delegate to the WTO. "They're using the antidemocratic WTO to override national protections and the will of the people in African countries."
Greens accused U.S.-based corporations and organizations such as the recently founded African Agricultural Technology Foundation, funded in part by USAID, Monsanto, and DuPont, of working in tandem with U.S. officials, including Secretary of Agriculture Ann Veneman, a former Monsanto subsidiary boardmember, to promote distribution of modified organisms to Africa. [...]
GMO import ban caught in crossfire

10:23 10 October 03
NewScientist.com news service

From tomorrow, countries will have a right under international law to ban imports of food containing genetically modified organisms (GMOs) that they think could be unsafe. Or maybe not.
The UN's Biosafety Protocol - which allows bans where governments fear imported GMOs in food may have an "adverse effect" on biological diversity or human health - comes into force on Thursday. But as it does, the right to impose bans is being attacked by a US action launched in August against the European Union.
The US claims a five-year-old European ban on food containing GMOs is a breach of another set of international rules - the World Trade Organization's requirements for free trade.
The dispute, which will be decided by the WTO's dispute panel, is shaping up to be a face-off between the competing goals of free trade and safeguarding the environment. Friends of the Earth campaigns director Liana Staples condemns the US action: "It is just the latest Bush government-led attempt to bulldoze over other countries' rights to protect their people and the environment." [...]
Can't do Cancun, can do Cancon

Bove is banned from Cancun summit
Militant farmer Jose Bove, banned from the world trade talks in Cancun, is taking his protest instead to the tiny French village of Cancon. He will hold an alternative summit in the hilltop hamlet, because of restrictions on his movements after his conviction for destroying a field of GM crops.
Cancun, Mexico, has little in common with Cancon, France. Cancun is billed as Mexico's country's most exciting resort city, packed with hotels and restaurants and claiming to be "a non-stop party if you know where to go".
Cancon styles itself France's hazelnut capital and Mr Bove will find it a far quieter place. It is tucked away in south-western France in the Lot-et-Garonne department. Top local attractions include nuts, plums, cookked meat and foie gras.
Despite Cancon's previous lack of international status, Mr Bove's presence will plunge it into the global media spotlight - to the delight of at least some locals.
"It's marvellous," local councillor Jean-Jacques Libournet told the French daily newspaper Le Parisien. "I've been trying to get my village known for 30 years and now it's happened overnight with Jose Bove coming. I'm so happy." The hamlet's two hotels are being bolstered by villagers hiring out their spare rooms to the anticipated 5-10,000 visitors.
"The phone just hasn't stopped ringing," said a member of staff at the deluged Cancon tourist office. Sheep-farmer Mr Bove served five weeks of a 10-month prison sentence for destroying the GM crops. He first rose to international prominence after wrecking a partly-built McDonalds restaurant near his farm at Millau in south-western France.
Mall earthquake shakes area north of Santa Cruz County
09/09/03
The U.S. Geological Survey reports that a microearthquake shook a fault north of Scotts Valley this morning.
The 2.1-magnitude quake occurred at about 10:45 a.m. and was centered about 10 miles northeast of Scotts Valley in the San Andreas Fault Zone.
No damage or injuries were reported.
Earthquake shakes western Greece, no casualties
Agence France-Presse
Athens, September 9
An earthquake measuring 4.2 on the open-ended Richter scale shook western Greece on Tuesday, the Athens Geodynamics Institute said.
No casualties or damage were reported after the tremor struck at 0935 GMT, neither in the nearby city of Patras nor at the site where the 2.2 kilometre Rio-Antirio bridge, one of the world's largest suspension bridges, is currently under construction.
The epicentre of the quake was around 150 kilometres (95 miles) west of Athens in a region prone to earthquakes where major tremors have occurred in the past. [...]
Tremors felt in Gujarat's Bhuj district
PTI
SEPT 09, 2003
NEW DELHI: An earthquake of slight intensity was recorded in Bhuj district of Gujarat early Tuesday morning.
The quake, with a magnitude of 3.8 on the Richter scale, was centred in Rann of Kutch and felt at 0507 hours, Meteorological Department said.
Is Los Altos prepared for the next earthquake? Police cite significant improvements since 9/11
By Tim Seyfert and Bruce Barton
Town Crier Staff Writers
When asked recently how ready for a major disaster the city was two years ago, Los Altos Police Sgt. Dennis Loucks responded by holding up his hand in the shape of a zero and shaking his head in disapproval.
According to Loucks, emergency preparedness in Los Altos was "virtually nonexistent." Local interest was considerably low; the city's Emergency Preparedness Committee was scrambling for members; and the initial Community Emergency Response Training program (CERT) was little more than a noble idea.
Then came the events of Sept. 11, 2001. Like the rest of the country, the community was given a grim wake-up call to the realization that no place was immune from the possibility of a large-scale disaster.
Since then, Los Altos officials, particularly the city's police department, have pushed emergency preparedness to the forefront.
"Suddenly, there was an overwhelming demand for programs dealing with emergency preparation," said Los Altos Police Officer John Korges. "People realized that there was potential for catastrophic events (in this community) and there was a need to take action." [...]
Rain Eases Threat of Canadian Forest Fire
CANADA: September 10, 2003
REUTERS NEWS SERVICE
VANCOUVER, British Columbia - Rain gave at least temporary relief this week to residents weary of forest fires in southern British Columbia, allowing 4,230 people to return home.
The long-awaited moisture helped crews to strengthen containment lines around the 23-day-old Okanagan Mountain fire but officials warned 18,360 people to remain on high alert should conditions worsen again.
"It really cooled the fire down, certainly, but it is not out yet," said Darron Campbell of the British Columbia Forest Service.
The Kelowna-area, a few hours drive east of Vancouver, has not seen a major rainfall this summer and officials said it will take several days of heavy rain to dampen the 61,750-acre (25,300 hectare) blaze. [...]
Heat wave-related deaths in France now estimated at 15,000
CBC News Online
Tue, 09 Sep 2003 19:23:38
PARIS - France's leading funeral company now estimates the country's deadly heat wave in August claimed the lives of 15,000 people.
That number far exceeds the official government estimate of more than 11,000.

A spokeswoman for General Funeral Services says the updated numbers include deaths in the second half of August, after the record-breaking temperatures had gone down. [...]
Heatwave in Europe brings record levels of ozone
www.chinaview.cn
2003-09-10 07:05:48
BRUSSELS, Sept. 9 (Xinhuanet) -- Levels of noxious ground-level ozone reached record high in 10 years in some parts of Europe this summer due to the heatwave in which thousands of people died, the European Commission said Tuesday.
The European Union executive said unlike the ozone layer in the upper atmosphere which protects the earth from harmful ultraviolet light, ground-level ozone, or "summer smog," can cause breathing difficulties especially for asthmatics, children and the elderly.
London experienced its highest ozone levels for 10 years and the pollution in France, Belgium, the Netherlands and Austria exceeded dangerous levels for several days in August, presenting a serious health risk, the commission said in a report.
09 September 2003
BEIJING: Floods that have killed dozens in China's northwest and forced half a million people to flee their homes showed no let-up yesterday with a third flood crest sweeping along a tributary of the Yellow River, officials said. [...]
Floods damage ancient Timbuktu
Heavy rains have destroyed at least 180 ancient mud buildings in the Unesco-designated world heritage city of Timbuktu.
The floods have also caused the deaths of at least four people in central Mali.
Timbuktu has a poor drainage system meaning that some 30mm of water that fell on the city some two weeks ago had nowhere to go, and soaked into the brittle, hard earth-built walls and foundations.
With more rain now predicted, Mali's authorities said on Monday, that things could get worse if the Niger River spills its banks.
Belgium fights slick from wreck
Andrew Osborn in Brussels
Wednesday September 10, 2003
The Guardian
Belgium launched an emergency clean-up operation yesterday after a sunken cargo ship submerged in the North Sea leaked some 100 tonnes of heavy oil.
The Tricolor, which sank carrying a cargo of luxury cars last year after colliding with another vessel in thick fog about 20 miles north of Dunkirk, is in the process of being salvaged.
Campaign to assess impact of oil spill in progress
Camp in-charge says blood test results not as alarming as initially perceived
KARACHI: The health campaign - launched by the Defence Housing Authority (DHA) last week to assess the impact of oil spill from the grounded ship Tasman Spirit on human health - is in progress.
As part of the campaign, launched with the active collaboration of the Sindh Health Department, medical aid to those affected by the oil spill from Tasman Spirit is being provided at a medical camp established at DHA's Beach View Club. Lab test facility is also being provided at the camp.
NRC questions design at Oconee Nuclear Station
Web posted Tuesday, September 9, 2003
Associated Press
SENECA, S.C. -- A design flaw in a backup cooling system at the Oconee Nuclear Station here could increase the chances of an accident, federal regulators say.
The Nuclear Regulatory Commission and a nuclear plant in Ohio have found the backup system could get clogged with debris, choking the flow of water needed to cool the reactor, according to an NRC bulletin.
Officials at Duke Energy, which operates the Oconee Nuclear Station, call the chances of such an incident extremely remote.
Duke has responded to the warning with a dozen technical and procedural changes that it will try to implement before the end of the year, spokeswoman Sandra Magee said. Those steps include more inspections, "flushing" the system more often and additional training for operators.
No Duke nuclear facilities have ever had to rely on the backup system, Magee said.
A brief history of crop circles and the hoax theory
VICTORIA STEVENS
STAFF WRITER
AVEBURY, ENGLAND—There is some evidence to suggest that crop circles have been appearing in England for centuries, while simple circles have been documented in modern times since the 1970s. In those days, theories put forward to explain them included freak whirlwinds, plasma vortexes and UFO landing sites.
Since the early 1990s, however, the phenomenon has grabbed world attention, as the formations evolved into enormous, increasingly mathematically complex and perfectly executed shapes appearing in fields, often near the sacred sites of Wiltshire in southern England.
About 10,000 crop circles have been documented worldwide since records began to be kept in the '70s. [...]
Southern Ohio Crop Circles - Exclusive Photo Report

In what has to be one of the most intricate of crop circle formations ever found in the United states, the crop circle found in Locust Grove, Adams County, Ohio was found to have a number of anomalies recorded in the formation, as well as an anomaly never before recorded -- trace microwave/radiowave emission readings. It was first discovered in a field of reasonably mature soybeans, unusual in and of itself, on August 24th [...]
IS DEREK'S MYSTERIOUS ROCK FROM OUTER SPACE?
10:30 - 09 September 2003
Lincolnshire Echo
A Pensioner who discovered an unusual piece of rock while digging his garden hopes his find will prove to be a treasure of the universe.
Derek Harris (65) believes he has found a meteorite buried 18 inches deep in the soil as he dug a hole for a fence post in his garden. The rock is thought to have landed in Mr Harris's garden in St Clement's Road, Ruskington, near Sleaford, last November.
It is one and a half inches wide and weighs more than 3oz.
Mr Harris recalls hearing a loud, high-pitched whistle and a thump early in the morning.
"It woke me up and I instantly thought it was a meteorite, just from the sound it made," he said.
"In the morning I went outside to look for it and couldn't find anything, so I thought it must have been quite small and that's why I couldn't see it. I didn't think much more about it, until this weekend when I was putting up a fence in my garden.
"As soon as I found it I knew it was the meteorite. I've looked at it under a microscope and it looks like nothing else I have ever seen. It is the size of a chicken egg and there are a lot of craters that makes it look like a mini moon, with three different coloured layers." [...]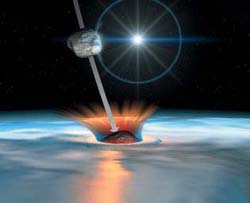 Flashback!
Scientist: Threat of Asteroid Impact Being Ignored

By Patricia Reaney
Reuters
06 September 2001
GLASGOW, Scotland (Reuters) - Britain and other nations are not doing enough to track asteroids or other near-Earth objects which could cause a catastrophe if one collided with the Earth, a British physicist said Thursday.
A massive asteroid that hit Mexico is blamed for the demise of the dinosaurs 65 million years ago. Duncan Steel, of the University of Salford in northwest England, said humans could be facing a similar calamity.
"We need to know more about our enemy,'' Steel told a science conference."
Scientists are tracking large near-Earth objects which would cause the most damage and kill millions. The likelihood of a large asteroid hitting the Earth is one in 100,000.
The United States, Italy, France, Germany and Japan have programs looking into the threat of collisions with near-Earth objects and how to deal with them.
Experts at Italy's University of Pisa also produce a regularly updated list of large space objects and the probabilities of collisions.
But Steel argues that Britain and other nations are ignoring the threat and also not funding research into the quest for smaller space objects which would cause less damage but have a higher risk of colliding with the Earth.
``Such cosmic calamities pose a surprising yet significant danger to us all,'' he told the Britain Association science conference. ``There is no coordinated program in the Southern Hemisphere or worldwide,'' Steel added.
Asteroid Discoveries May Outpace Ability to Assess Threat to Earth

By Robert Roy Britt
Senior Science Writer
19 October 2001
After hunting asteroids for two centuries, astronomers achieved a minor milestone earlier this month when the tally of known space rocks whose orbits are well established surpassed 30,000, three times the total less than 3 years ago.
There was no press release. The people who do the counting are too busy for ballyhoo.
And soon they will be busier. The tally is expected to double in a matter of months and likely soar a startling six-fold or more within 3 years. And these are just the well-studied rocks. Roughly 150,000 more have been spotted but need further study before their orbits can be known well enough to put them in the books.
Why the bounty? Telescopes are getting bigger and better, and the high-tech electronic cameras that record the observations are able to see things that were invisible just a few years ago.
As a result, asteroids are being found at such a dramatically increasing rate that some astronomers say the discoveries may soon overwhelm the ability to properly catalogue the objects and do critical follow-up observations that could reveal if an asteroid is on a collision course with Earth.
Astronomers stress that there is almost no immediate threat that the planet will be hit.
Any large asteroids bearing down on Earth would likely be discovered decades in advance, experts say. But smaller objects often go undetected and could destroy a city. And no one can say if or when a surprise impact might occur.
For now, however, it is the data load that most worries some astronomers.
Teenagers rebel: it doesn't mean they were sexually abused
By James Le Fanu
The Telegraph
(Filed: 10/09/2003)
The child psychiatrist Dr John Eastgate may have been cleared of professional misconduct by the GMC [ report, Sep 9 ], but the account of how a troubled teenager came to believe she had been sexually abused, first by an eminent doctor and then by three others - including her father - sent shivers down the spine.
The significance of the GMC's ruling extends far beyond its likely effect on Dr Eastgate's future as a psychiatrist - and ends up touching everybody's lives. During the proceedings, professorial colleagues from Great Ormond Street Hospital and the Tavistock Clinic argued that his conduct fell within the boundaries of legitimate clinical practice.
And if that is what they believe, it raises disturbing questions about mainstream NHS psychiatric practice. These issues have so far been concealed from public view and so require some clarification.
The worst parental nightmare must be that a much loved and loving child should, on reaching adolescence, suddenly go off the rails. [...]
Comment: Also see Remember this...
Elizabeth Loftus was enjoying her life researching the unreliability of memory in adults and children, and was often called as an expert witness in major trials such as that of OJ Simpson. By the mid-1980s those cases increasingly involved sexual abuse. But when her own work questioned the theory of repressed memory of sexual abuse, all hell broke loose. A woman hit her with a rolled-up newspaper. Worse, as she told Wendy M. Grossman , the controversy made her enemies - and propelled her out of her much-loved job ...
Animal control officer is accused of battery
by Dianne Stallings
Sep 10, 2003
A Capitan animal control officer is accused of battery and violating a man's civil rights in a lawsuit filed in Lincoln County District Court.
Gerald Tate filed the suit in the 12th Judicial District Court of Judge Karen Parsons on Aug. 28, naming John Fish as the defendant.
Tate is asking for punitive and compensatory damages to be determined at trial.
The suit states that Fish was Capitan's animal control officer and was driving a village truck on July 24 when he approached Tate outside of the resident's home about allegations Tate shot a skunk.
As he walked away, Tate heard comments from Fish he interpreted as intended to provoke him, the suit states. Tate returned to the truck and told Fish to leave him alone. He noticed a tape recorder between the legs of the officer and tried to remove it to see if it was recording, according to the suit.
"The defendant began punching the plaintiff in the face and head," then left the vehicle and used a telescoping baton "to beat Tate about the face, head, shoulders, elbows and other parts of his body," the suit claims.[...]
Suit alleges deputies viciously beat man
30 citizens target Pierce County Deputies
by Lewis Kamb and Paul Shukovsky
Seattle Post-Intelligencer

A 62-year-old heart patient who says Pierce County deputies beat him after he left the hospital has filed a federal suit charging that the Key Peninsula detachment of deputies is a corrupt band of thugs whose criminal rampages are being covered up at the highest levels of county government. [...]
What happened next, they say, was an unprovoked beating so vicious that Pedersen, a Danish national, says his mind flashed to the darkest images of his childhood.
"I thought I was back in Denmark being kicked to death by Nazi soldiers," he said. [...]
Calif. School Shooting Leaves 3 Critically Hurt

Police Investigate Crime; Motive, Whereabouts Of Gunman Unclear
September 9, 2003
LOS ANGELES -- Three people are in critical condition following a shooting outside of a suburban Los Angeles high school Tuesday afternoon.
The shooting occurred at about 2:15 p.m. PDT at Taft High School in Woodland Hills, Calif., according to Los Angeles police officer Adriana Sanchez. It is unclear if the three wounded are students.
The shooting reportedly took place on the sidewalk across from the school, near the intersection of Ventura Boulevard and Winnetka Avenue. The intersection has been closed for the investigation.[...]
Police: Couple who left Florida because of violence murdered
September 09. 2003
The Associated Press
A newlywed couple who recently moved to rural Henry County because they believed Florida was too violent were shot and killed following a dispute over a travel trailer.
Marvin Junior Gillis, 32, and Tish Ann Glennon Gillis, 19, were found at about 8:30 p.m. Monday in a wrecked pickup truck on Henry County Road 97, said Henry County Sheriff Lawton Ed Armstrong.
Both had been shot in the back of the head with a small-caliber handgun.
"She said everything was so violent down there (in Okeechobee), she didn't want to raise a family down there," Marvin Gillis' brother-in-law, Steve Cox, told The Dothan Eagle for a Wednesday story. "Then this happens."
Michael David Harrison, 27, who was injured in the wreck, was found by police at the scene and was charged with capital murder after being treated at Dothan Hospital.[...]
Convicted killer asks for 5th trial
September 9, 2003
By Walter C. Jones
Morris News Service
ATLANTA - It took four trials to convict Jason Kennedy of the murder of his girlfriend's 19-month-old daughter, and now the Martinez man's lawyer is asking for another.
Attorney Michael Garrett told the members of the Georgia Supreme Court on Tuesday that prosecutors' errors resulted in an unfair conviction.
"It may well show that if you keep trying a case over and over again, you will get the verdict you're hoping for," Mr. Garrett said.
Mr. Kennedy was convicted of murder committed during the commission of felony and of felony cruelty to children. Mr. Garrett argued that the medical experts for the prosecution and the defense agreed that the child, Melanie Caitlyn Cawthon, was unconscious before she died from a blow to the head, meaning she could not have suffered or felt pain. The child died in 1996.[...]
Officer Mistakes Toy Gun For Real Thing, Teen Shot

Teen Faces Charges Of Aggravated Assault, Weapons Offense

September 9, 2003
ATLANTIC CITY, N.J. -- A south New Jersey teenager said he is both a victim and a suspect after he is shot by police in Atlantic City Tuesday night.
Officers wounded the 13-year-old after he refused to drop a toy gun that police said looked like it could have been real.
Luis Delacruz told NBC 10 News that the toy guns he and his friends were playing with had red-colored barrels but experienced police officer said they looked real.
"(We were) playing around. Then the cops stopped us," Delacruz remembered. The incident happened around 8:30 p.m. outside a pizza shop. [...]
Federal agency sues AK Steel for alleged "racially hostile" environment at plant
Tuesday September 09, 2003
PITTSBURGH (AP) A federal agency charged Tuesday that AK Steel Corp. has condoned a ``racially hostile'' environment at its Butler plant for at least three years, by allowing racist language, swastikas, nooses and Ku Klux Klan videos in various areas, including the employee lounge.
The U.S. Equal Employment Opportunity Commission said in a lawsuit filed in Pittsburgh federal court that the alleged problems were so bad that AK Steel management must have known of them even before black employees complained. [...]
Quebec teacher suspended after using photo of Charest for doormat
04:12 AM EDT Sep 10
GROTON, Conn. (CP) - Jean Charest says it's "regrettable" that a school teacher used a large photo of him as a doormat but the Quebec premier didn't seem in a vengeful mood Tuesday.
[...] The teacher's school board was still trying to determine Tuesday how to punish the Grade 7 French teacher, who used a large laminated photo of the premier as a doormat outside his classroom in Charest's hometown of Sherbrooke, Que.
The teacher was suspended last week after he put the large photo at the entrance of the classroom so students could step on it to protest the Charest administration's cuts to education.
Girl, 12, Settles Piracy Suit for $2,000
By TED BRIDIS, AP Technology Writer
Tue Sep 9, 7:19 PM ET
WASHINGTON - A 12-year-old girl in New York who was among the first to be sued by the record industry for sharing music over the Internet is off the hook after her mother agreed Tuesday to pay $2,000 to settle the lawsuit, apologizing and admitting that her daughter's actions violated U.S. copyright laws.
The hurried settlement involving Brianna LaHara, an honors student, was the first announced one day after the Recording Industry Association of America filed 261 such lawsuits across the country. Lawyers for the RIAA said Brianna's mother, Sylvia Torres, contacted them early Tuesday to negotiate.
The case against Brianna was a potential minefield for the music industry from a public relations standpoint. The family lives in a city housing project on New York's Upper West Side, and they said they mistakenly believed they were entitled to download music over the Internet because they had paid $29.99 for software that gives them access to online file-sharing services. [...]
Jesus appears as Santa in Christmas ads
Ananova.com
06:45 Wednesday 10th September 2003
A nativity scene featuring the baby Jesus dressed in a Santa suit and hat is the centrepiece of a new Christian advertising campaign.
The poster, featuring a traditional Old-Master-style Christmas stable scene - but with the Jesus dressed as a tiny Father Christmas - was launched by the Churches Advertising Network.
The caption to the image, which reads "Go on, ask Him for something this Christmas", has been designed to counter the materialistic excesses of the season, according to the network. [...]
Man flies in cargo crate to save air fare
Associated Press
09:40 Wednesday 10th September 2003
A man shipped himself from New York to Dallas in an airline cargo crate because he thought it was the cheapest way to fly.
Charles McKinley startled his parents by breaking out of a box as it was delivered to their home. [...]
District Attorney Bill Hill said: "He violated the law of stupidity if nothing else."
---
Remember, we need your help to collect information on what is going on in your part of the world!
We also need help to keep the Signs of the Times online.
Obviously, there are a lot of folks out there who do NOT like what we are doing - our own special brand of news coverage - and they are working day and night to create almost insurmountable problems for us, designed to grind us down and render our plans to be able to increase our production (which include a weekly radio show that is currently in the implementation stage) impossible to bring to fruition. We are coming under increasing pressure from many directions all at once.
Our need for financial support has never been greater, including support for legal initiatives to halt the madness of several of the para-COINTELPRO activities currently launched against us. These operations are designed to create a platform to justify utilizing police state tactics so as to silence, and even ultimately, destroy us.
Please: We need your help.
The campaign of lies and disinformation would be frightening under normal circumstances; considering the present state of the world and the machinations of the "National Security State," it is terrifying.
Please - if you have been helped by our work -
won't you help us NOW?

---

Check out the Signs of the Times Archives

Send your comments and article suggestions to us.
---
Fair Use Policy
Contact Webmaster at signs-of-the-times.org
Cassiopaean materials Copyright ©1994-2014 Arkadiusz Jadczyk and Laura Knight-Jadczyk. All rights reserved. "Cassiopaea, Cassiopaean, Cassiopaeans," is a registered trademark of Arkadiusz Jadczyk and Laura Knight-Jadczyk.
Letters addressed to Cassiopaea, Quantum Future School, Ark or Laura, become the property of Arkadiusz Jadczyk and Laura Knight-Jadczyk
Republication and re-dissemination of our copyrighted material in any manner is expressly prohibited without prior written consent.
.