---

Johnny Depp Says U.S. Is Like a 'Dumb Puppy'
Wed September 3, 2003 07:45 AM ET
BERLIN (Reuters) - Hollywood star Johnny Depp said on Wednesday the United States was a stupid, aggressive puppy and he would not live there until the political climate changed. [...]
British spooks regain a 'Licence to kill'
Richard Bennett: AFI Research
09/02/03:
The world of counter-terrorism is certain to take a further step into the downward spiral of hit-teams and assassination as the Western Intelligence services try to find the means to defeat Al Qa'ida and its myriad of extremist offshoots.
The CIA and MI6 freed of many of the political and legal shackles imposed in the latter years of the Cold War are expanding their covert capability and the means to use 'executive action', a euphemism for assassination, to defeat the greatest threat to democracy since the collapse of Communism. The main source of the experience and influence on operational tactics is perhaps one of the more surprising aspects of these developments.
Israel has played a significant and largely secret role within the dark world of Britain's covert operations against terrorist groups. As long ago as the very early 1970's Rafael Eitan, the then head of the Israeli hit-squad known as the 'Kidon' toured Northern Ireland and later the SAS base in Hereford. Rumour has it that Eitan was less than impressed with British training, tactics or their 'kill' rate.
Within months of his visit there began a number of fundamental changes in security policy and operations in the province. More SAS were to be posted to the province and a number of specialized anti-terrorist groups would eventually be formed ranging from the 14th intelligence and Security company, once described as the 'Thinking Mans SAS' to the Mobile Reconnaissance Force or MRF which would later become the Force Reconnaissance Unit .
The FRU were to be later involved in the targeting of suspected Republicans for assassination by the infamous Loyalist Death Squads. [...]
Under Tony Blair, Britain's official approach is far more co-operative and Mossad have apparently met with little opposition to their clandestine centre operating in London with some 15 intelligence officers and 2 or 3 members of the Kidon. The Israeli's are thought to have a hit-list of around 50 Islamic and Palestinian terrorists believed to be currently living in Britain.
Most of these radical's are, to use Israeli parlance, to be 'disposed of' and it is believed that a number have either fled the country or gone under deep cover in consequence.
According to Gordon Thomas, one of the world's leading experts on Israeli and British intelligence in particular, the highly effective Kidon is directly controlled by the Israeli Intelligence Service, Mossad. It has some 38-40 highly trained assassins and includes at least four women.
They operate throughout the world and where-ever a potential or actual threat exists to the interests of Israel or its people.
It is this deadly capability that both the CIA and now MI6 are apparently seeking to emulate as they face the growing menace of Islamic terrorism. [...]
Arafat Accuses Israel of Killing Peace Plan - CNN
Wed September 3, 2003 04:21 AM ET
RAMALLAH, West Bank (Reuters) - Yasser Arafat accused Israel of killing a U.S.-backed peace plan with its "military aggression," CNN's Web site quoted the Palestinian president on Wednesday as saying.
"The road map is dead, but only because of Israeli military aggression in recent weeks," Arafat told the U.S. network in the off-camera interview.
He also accused President Bush's administration of not doing enough to keep the peace plan alive because of its preoccupation with rebuilding Iraq and next year's presidential election, according to CNN. [...]
Israeli defence minister says Arafat's fate, possible expulsion, to be decided
05:00 PM EDT Sep 02
KARIN LAUB
JERUSALEM (AP) - Yasser Arafat must "disappear from the stage of history," Israel's defence minister said Tuesday, adding that the Palestinian leader's fate, most likely expulsion, may be decided before the end of the year.
[...] Mofaz, the Israeli defence minister, said there will be no letup in the campaign. "Hamas is in distress because of our activity, but we will not stop the pressure until the terror infrastructure is dismantled either by the Palestinian Authority or by us," he told Israel Army Radio.
[...] Israel's cabinet has repeatedly considered expelling Arafat, but Prime Minister Ariel Sharon has blocked such a move, in part because of opposition by the United States and because his security advisers have cautioned against it.
Meanwhile, a landmark report on Israel's treatment of its large Arab minority continued to dominate public debate a day after its release. The 831-page report concluded that successive Israeli governments discriminated against Arab citizens, and that the minority's growing frustration was a key trigger in October 2000 riots in which 13 Arabs were killed by police fire.
Realities of Israeli oppression rarely aired in North America
By BILL KAUFMANN
09/01/03: (Calgary Sun) Shawn Dombrowski's first task once he'd arrived in the Holy Land was to dissect the Israeli Defence Force's destruction of a Palestinian ambulance.
The Fort McMurray Emergency Medical Technician (EMT) said the Israeli troops knew the vehicle had been given clearance to enter Ramallah, but launched their grenade through its windshield anyway.
"The 40-mm grenade probably went right into the doctor's chest and blew up ... three EMTs had 80% burns over their bodies," he told a Calgary audience last spring.
The more fortunate paramedics are beaten to a pulp by the soldiers, used as human shields by them, kidnapped or delayed for hours from reaching patients, Dombrowski reported.
Palestinians on the streets during curfew, even those seeking medicine or food were shot out of hand, he added.
It's all part of Israel's illegal occupation of Palestine, where kids throwing stones at tanks are gunned down, schools are destroyed, clinics ransacked, homes plundered, tank shells lobbed into marketplaces and missiles hurled into crowds.
After being driven out of what's now Israel in 1948, the Palestinians are now enduring a second, more gradual expulsion in the West Bank -- ethnic cleansing slow enough as to escape undue world -- read American public -- attention.[...]
Israeli jail hell of peace activists
By Odai Sirri
Wednesday 03 September 2003, 4:07 Makka Time, 1:07 GMT
Israel's policy of demolishing Palestinian homes has been internationally criticised
Two international peace activists have been deported for trying to prevent Israeli soldiers from demolishing a Palestinian home in a refugee camp.
Scottish man Andrew Nuncie was held in a tiny, windowless cell with fellow activist Andreas Konenik of Sweden for 10 days before they were kicked out of the Jewish state.
Nuncie, 29 and Konenik, 20 were arrested last month in the Balata refugee camp near the West Bank town of Nablus and held in a nearby jail.
The Europeans said their cell was tiny and cramped and conditions were harsh, but the treatment of Palestinian prisoners was even worse, with upto eight being held in similar sized cells.
The pair, who belonged to the International Solidarity Movement (ISM), had chained themselves to the roof of a house in an attempt to save the family home of Abu Salim.
Comment: These guys got off easy compared to Rachel Corrie, the American member of the ISM who was crushed by an Israeli bulldozer. Photos show the driver of the tractor has a clear view of Corrie before running her over.
People who try and justify the brutality of the Israelis are part and parcel of the problem. There is no justification whatsoever for what is going on in Israel and the occupied territories. It is state-sponsored murder and genocide.
There is no justification whatsoever for what is going on in Iraq. It is state-sponsored murder in the name of profits for American corporations. If you aren't doing something about it, you are part of the problem. You are complicit. You are buying into the lies.
By Farai Chideya, AlterNet
September 2, 2003
In Iraq last week, the United States launched Operation Jimmy Hoffa with a raid in Khalis, north of Baghdad. Members of a crime ring were apprehended. But like the body of the former teamster leader, the weapons of mass destruction used to justify war cannot be found.

I'd like to propose a name for the next massive raid: Operation FUBAR. This is a military acronym for F*ed Up Beyond All Repair, a phrase which certainly seems to fit our failed empire building exercise in the desert.

But how, Farai – you might say – can you argue we went to Iraq to feather our own nest? I think I got the idea from Paul Bremer III, the U.S. Envoy to Iraq. In a telling interview with NPR's Juan Williams, Bremer made the case for spending billions more of U.S. money in Iraq. "Even if we succeed in getting our oil revenues back to normal," Bremer said, that won't pay for the cost of our military presence. "When you say our, you mean Iraqi" oil revenues, Williams interjected. "Yeah," said Bremer, without much enthusiasm.

Let's face it: From afar, Iraq looked like a cash cow, a place that could provide an additional base for U.S. operations plus a steady stream of black gold. Now the black gold has become a quagmire devouring U.S. and Iraqi lives, and U.S. dollars. [...]
U.S. to Ask U.N. for Wider Role in Iraq

The Associated Press
WASHINGTON Sept. 2

The Bush administration is preparing to ask the United Nations to transform the U.S.-led force in Iraq to a multinational force and to play a leading role in forming an Iraqi government.
President Bush and Secretary of State Colin Powell met on the issue Tuesday and agreed to move forward with a new U.N. resolution, an effort to attract more foreign contributions to postwar Iraq, three senior administration officials said on condition of anonymity.
Comment: "What is at stake is more than one small country, it is a big idea- a New World Order, where diverse nations are drawn together in a common cause to achieve the universal aspirations of mankind; peace and security, freedom, and the rule of law. Such is a world worthy of our struggle, and worthy of our children's future." -
George HW Bush, January 29, 1991, State of the Union address, referring to Iraq's catalytic role in fomenting the expansion of the UN's global authority

Polish-Led Force Takes Reins in Central Iraq
September 3, 2003
BABYLON, Iraq (Reuters) - U.S. Marines handed over control of a patch of central Iraq on Wednesday to a Polish-led multinational force in a ceremony in ancient Babylon.
The handover is part of efforts by Washington to relieve the burden on its troops occupying Iraq since the war that ousted Saddam Hussein in April.
"I have absolute faith and confidence in the 21 nations that will assume their responsibilities today," Lieutenant General Ricardo Sanchez, commander of U.S. troops in Iraq, told a ceremony in an open air amphitheater in Babylon.
The Marines have been responsible for the South-Central zone of Iraq for several months. They will stay in the holy city of Najaf, part of the zone and scene of a massive car bomb on Friday, for at least two more weeks.
Spanish and Central American contingents were due to provide most of the troops in Najaf, but they are not yet fully equipped, officials said.
US taxpayer hit by Iraq reconstruction
By Nick Nabarro
Wednesday 03 September 2003, 0:16 Makka Time, 21:16 GMT
United Nations officials have requested the international donor conference for the rebuilding of Iraq to be delayed.
The bombing of the UN headquarters in Baghdad destroyed information and cut short studies to assess what was needed in the war-torn country, they say.
Any postponement will mean that the US taxpayer will have to continue footing the bill, not only for the occupation soldiers, currently running at $4 billion a month, but also the costs associated with getting essential infrastructure in Iraq working.
The conference, scheduled to begin 23 October, will bring together government representatives from about 50 countries around the world.
US Secretary of State, Colin Powell, who is expected to attend the meeting, has said he hopes countries will donate substantial sums to assist bankrupt Iraq.
[...] One of the main focuses of the UN mission in Iraq was to assess the scale of infrastructure damage caused by the US-led invasion, more than a decade of UN sanctions and a dearth of investment under Saddam Hussein's government.
Comment: So the US gets itself into this mess by lying about the dangers of Saddam and his WMD. They go in, destroy the country, take over the oil wells, and are now asking the rest of the world to bail them out... all the while leaving the US in charge. The article points out that the reason the Bush Reich is now willing to ask for "help" is so they can tell the voters that others are paying for it, not only the US taxpayer.
Well, the rest of the world was against it. Bush went in with the support of his lap puppy Tony Blair. As long as the US wants to remain in power, the rest of the world should refuse to have anything to do with them. Either get rid of the US and make this an international peacekeeping force, or let the US harvest what they have sown.
Nasr Allah: US doesn't want stable Iraq
Tuesday 02 September 2003, 8:04 Makka Time, 5:04 GMT
The United States and Israel had the most to gain from the killing of a top Shia cleric in Iraq last week, said Hizb Allah Secretary General Sayyid Hasan Nasr Allah.
Muhammad Baqir al-Hakim was killed in a car bomb last Friday in Najaf. At least 80 other people also died in the blast
Speaking to about 3,000 Shias who gathered to mourn al-Hakim in the Beirut's southern suburbs, Nasr Allah said: "The Americans do not want a state in Iraq, they want a splintered Iraq and the Israelis want to crush Iraq."
"For more than one reason it is in Israel's interests and part of its plan to kill the leaders that present or even might present a danger to Israel," Nasr Allah said.
But the cleric stopped short of blaming either the US or Israel for al-Hakim's killing.
UK: Shots fired at Iran embassy
By CNN's Eden Pontz
Wednesday, September 3, 2003 Posted: 0920 GMT
LONDON, England (CNN) -- Britain says it has temporarily closed its embassy in Iran's capital after shots were fired at it from the street.
The Foreign Office said no one was hurt in the shooting, which comes amid tension between the countries afer a former Iranian diplomat was arrested in Britain over the 1994 bombing of a Jewish center in Argentina that killed 85. [...]
For the first time since1979 : Jordan's King visits Iran
02-09-2003,11 :27
Jordan's King Abdullah left Amman on Tuesday headed to Tehran for a two-day official visit to Iran, during which he is due to hold talks with Iranian president Mohammad Khatimi and Iran's supreme leader, Ali Khammenai.
The King's visit marks the first by a Jordanian monarch to Iran since the 1979 Islamic revolution.
Russia test intercontinental missile

IRIB.com
2003/09/02 04:07:36

Moscow, Sept 2 - A submarine of Russia's Pacific fleet on Tuesday successfully test-fired an Intercontinental Ballistic Missile (ICBM), a navy spokesman said in Moscow.
The projectile fitted with a dummy warhead was fired from the Podolsk nuclear-powered submarine in the Far Eastern sea of Okhotsk and hit its target in the northwestern Chizha testing range. [...]
Russia Strikes 'Historic' Saudi Deal
By Valeria Korchagina
Staff Writer
Wednesday, Sep. 3, 2003. Page 1
Saudi Crown Prince Abdullah introducing his delegation to President Putin at a meeting Tuesday in the Kremlin. His visit was the first by a Saudi leader in more than 70 years.
Global hydrocarbon giants Saudi Arabia and Russia on Tuesday agreed to work together to stabilize world crude markets and cooperate in each other's oil and gas industries.
"This day will go down in history as it opens a new era in Saudi-Russian relations," Saudi Crown Prince Abdullah Bin Abdul Aziz Al-Saud told President Vladimir Putin and other top Russian officials during his three-day visit to Moscow, the first by a Saudi leader in more than 70 years.
The world's top two oil exporters "intend to strengthen bilateral cooperation aimed at the stabilization of world energy markets," according to the text of Tuesday's five-year intergovernmental agreement posted on the government's web site.
The truth behind Russian sub tragedy
Tuesday 02 September 2003, 20:18 Makka Time, 17:18 GMT
A leak rather than a storm at sea caused the sinking of the Russian K-159 nuclear submarine in the Barents Sea last weekend killing nine seamen.
A senior military source in Severomorsk, speaking on condition of anonymity, said the captain Sergei Lappa "called the towing vessel by radio, saying a leak had been found at the propellor joints at the rear of the sub, in compartment nine."
[...] Lappa called his superiors on the towing vessel to suggest allowing the submarine to sink in shallow waters near Kildin island which they were passing.
The submarine was still stable at that moment, the source said. However, the towing vessel's officers turned down the suggestion and ordered the crew to carry on with their efforts while awaiting the arrival of help.
Russian commuter train blown up
Wednesday 03 September 2003, 10:34 Makka Time, 7:34 GMT
The blast took place in a region north of troubled Chechnya
At least five people have been killed and dozens others injured when two explosive devices on a track blew up a commuter train in southern Russia.
Wednesday's blast was near the town of Kislovodsk in the Stavropol region neighbouring troubled Chechnya.
Russian interior ministry officials said the blast was caused by two explosive devices on the tracks.
The ITAR-TASS news agency also said the explosives were home-made and had been planted on the track, rather than on the train itself.
Russian election confirmed for Dec. 7
Last Updated Tue, 02 Sep 2003 19:08:45
MOSCOW - Russian President Vladimir Putin has confirmed Dec. 7 as the date for parliamentary elections.
Most analysts predict Putin will gain a stronger hold on parliament after the election. Putin has set targets of doubling economic growth, ending mass poverty and imposing a Kremlin blueprint for peace on Chechnya.
But he faces a challenge from Communists who ridicule his anti-poverty campaign as insincere and say his policies have only made people poorer.
France to host WMD talks

From Agence France-Presse correspondents in Paris
September 3, 2003
FRANCE will this week host a meeting of experts from 11 countries who will discuss ways to counter the spread of weapons of mass destruction, the French foreign ministry said today. The informal meeting, due to take place in Paris tomorrow and Thursday, follows up on similar gatherings held in the Spanish capital Madrid in June and in Brisbane in July.
The Proliferation Security Initiative aims to halt the transfer of nuclear, chemical and biological weapons, their components and the missiles to carry them by using existing laws and international treaties.
The Madrid talks were attended by Australia, Britain, France, Germany, Italy, Japan, the Netherlands, Poland, Portugal, Spain and the United States.
Earthquake Rattles West-Central N.J.
Associated Press
MILFORD, N.J. -An earthquake rattled a rural area in west-central New Jersey on Tuesday, shaking buildings and knocking small objects about. There were no reports of injuries or serious damage.
The U.S. Geological Survey in Colorado said the magnitude-3.8 quake hit at 2:24 p.m. and was centered about eight miles south of Milford in Hunterdon County.
"At the top of the Milford hill, it felt like an explosion," said Emergency Management Coordinator Henry Schepens. "In town it felt more like a shaking." [...]
MINNESOTA INTERNET ATTACK: Teen says worm case exaggerated by feds
Parents appear on national television; 18-year-old gives off-camera interview
Associated Press
MINNEAPOLIS -A Minnesota teenager accused of releasing variants of a damaging Internet computer worm said the government has exaggerated its case against him, and disputed media coverage that portrayed him as a computer-savvy loner.
Though his parents appeared Tuesday on NBC's "Today" show to discuss the case, Jeffrey Parson agreed only to an off-camera interview with one of the show's producers.
"I am extremely concerned that the government is trying to make an example of me," Parson said, in a transcript posted on MSNBC's Web site. "I understand that the government needs to catch someone for these crimes. I'm not the one they need to get." [...]
Killer 'looking forward to glory'

Gunned down abortionist, escort in 1994
John-Thor Dahlburg
Los Angeles Times

STARKE, Fla. - A former Presbyterian minister who is scheduled today to become the first person executed for anti-abortion violence in the United States termed his death sentence an honor Tuesday, and said he was convinced he had heeded God's will. [...]
Vatican accused of promoting priest-sex abuser
DALLAS (AP) -- The Vatican promoted a U.S. Roman Catholic priest through its diplomatic corps despite warnings he had molested a girl in the Archdiocese of Cincinnati, according to a newspaper report. [...]
An 11-year-old Bangladeshi boy who was sent to Britain to find a better life told today how he became a "slave" to a family who tortured him with electric shocks, beat him, and gave him cold baths as punishment. [...]
EPA lifts ban on selling PCB sites
By Peter Eisler
USA TODAY
WASHINGTON — The Bush administration has ended a 25-year-old ban on the sale of land polluted with PCBs. The ban was intended to prevent hundreds of polluted sites from being redeveloped in ways that spread the toxin or raise public health risks. [...]
[...] "Whatever the chemical was, there is barely a trace of it left, indicating it must have been highly volatile to have evaporated so quickly," Mr Woodward said.
Thirty people were rushed to hospital yesterday, after they were overcome by fumes from a mystery chemical that pervaded the Royal Dental Hospital in Carlton shortly before 1pm (AEST).
Paramedics began emergency treatment on the footpath, as people swarmed out of the Swanston Street building vomiting and struggling for breath. [...]
Two Lives of Nepal's Child Goddesses

By Sanjeev Miglani
KATHMANDU, Nepal (Reuters) [...] Rashmilla was 4 when she was taken from her home and enthroned as the Kumari, or virgin goddess, in an ancient three-storied palace with ornately carved balconies and window screens in Kathmandu's historic Durbar square.
For eight years, until she reached puberty, she was revered by both Hindus and Buddhists as the protector of 23 million Nepali people and the king in a tradition dating back to the 18th century.
Once she started menstruating, she lost her divine status and was returned to her family in a tiny, brick-and-mud house along an alley in a low-income Kathmandu neighborhood. [...]
Earthquake fired steam-powered boulders
Heat from sliding rocks created pressure-cooker effect.
3 September 2003
PHILIP BALL
It was no ordinary earthquake that struck near the town of Chi-Chi in central Taiwan on 21 September 1999. The ground seemed to explode as huge boulders were flung into the air, and flashes of light lit the night sky.
Chinese geologists have now explained this unusual and terrifying geological event. The boulders were powered by high-pressure steam, they say, as sliding rocks heated ground water to boiling point.
[...] The friction generated by the rock faces slipping over each other in the quake made the ground so hot that water turned almost instantly into steam, Shih-Wei Huang of the National Cheng Kung University in Tainan and his colleagues have calculated.
The steam would have crammed into cracks and cavities within the Earth, creating a pressure-cooker effect. Eventually, the pressure split the rock apart, pushing cracks upwards towards the surface. When the cracks broke the surface, the rock was fired upwards like a steam-powered piston.
[...] Huang and colleagues make no comment on the flashes of light reported by terrified locals during the rock eruptions. But such things have been seen in other earthquakes, and are thought to be the product of rocks squeezing and rubbing together.
Southerners offered counselling in wake of earthquake
03 September 2003
Fiordland residents who are feeling anxious or having trouble sleeping in the aftermath of the August 22 earthquake and its aftershocks are being offered free counselling on Friday.
[...] Mrs Cardno said she knew of people of all ages who had problems with insomnia or constant anxiety because of their experiences in the quake and the aftershocks.
[...] Meanwhile, at least one enterprising Te Anau resident is turning near-disaster into money-spinner.
Rosco Gaudin's commemorative earthquake T-shirts are selling briskly - and benefiting the planned new Fiordland medical centre.
Earthquake rocks Mindoro, Olongapo
Wednesday, September 3, 2003 7:23:56 a.m.
HONG KONG - A magnitude 5.3 earthquake jolted the western coast of the Philippines, the Hong Kong Observatory said Monday. There were no immediate reports of injuries or damage.
The earthquake was centered over the South China Sea about 90 miles west-southwest of Manila. It hit Sunday at 8:46 p.m. in the Philippines, the observatory said in a statement.
Typhoon kills 20 in Chinese city
Associated Press
09:40 Wednesday 3rd September 2003
A typhoon has struck in China killing at least 20 people. Typhoon Dujuan has hit the southern Chinese coastal city of Shenzhen. It has caused extensive damage to parts of the country's showcase economic development zone.
The state Xinhua News Agency has called the damage the worst to the region since 1979. Sixteen people were killed and at least 20 others were injured when a workers' dormitory collapsed. Dujuan also knocked out power and caused explosions at electrical substations, Xinhua said.
Hurricane Fabian passes north of Leeward Islands
Wednesday, September 3, 2003 Posted: 0450 GMT
(CNN) -- Powerful Hurricane Fabian weakened slightly Tuesday as it rumbled near the eastern Caribbean, bringing rain and elevated tides but little else to Puerto Rico and neighboring islands, the National Hurricane Center in Miami said.
At 11 p.m. EDT, Fabian -- still a Category Four hurricane -- had maximum sustained winds near 135 mph (215 km/h), a slight decrease from earlier in the day. Forecasters warned that fluctuations in the storm's strength would be common over the next 24 hours.
The center of the storm was about 225 miles (365 km) north-northeast of St. Martin in the northern Leewards. Hurricane-force winds extend outward up to 70 miles (110 km) from the center, and tropical storm-force winds extend outward as far as 160 miles (260 km), forecasters said. [...]
In the central Pacific, Tropical Storm Jimena sped away from Hawaii, according to the Central Pacific Hurricane Center in the Hawaiian capital.
Chirac suspects foul play in fatal forest blaze
02 Sep 2003 19:08:06 GMT
By Laure Bretton
LA GARDE-FREINET, France, Sept 2 (Reuters) - French President Jacques Chirac said on Tuesday a forest blaze which killed three firemen near the Riviera resort of St Tropez was probably started deliberately.
[...] Some 54,000 ha (133,000 acres) of land have been ravaged by fire since the start of what has been one of the driest years in decades.
A 29-year-old man admitted in July to starting some of the fires that tore through the Riviera region, and risks up to 10 years in prison.
Smog of Doom in Sizzling France
September 2, 2003
PARIS - Air pollution may have been the cause of death for thousands of French people who died in a heat wave that struck Europe this August, an environmental official said yesterday.
Hit by the hottest weather in some 60 years, France recorded around 11,400 more deaths than usual in the first two weeks of August. The elderly have been the worst affected, with many struck down by heatstroke and dehydration, as temperatures rose over 104 Fahrenheit.
A recent study suggests pollution may also have been a key cause of death, as searing temperatures and a lack of wind left a cloud of smog hanging over Paris.
EPA denies petition to regulate motor vehicle greenhouse house gas emissions
WASHINGTON (09/02/03)
The U.S. EPA has signed a notice denying a petition to regulate greenhouse gas (GHG) emissions from motor vehicles under the Clean Air Act (CAA). The petition was filed by the International Center for Technology Assessment and a number of other organizations.
[...] "We already are taking a number of actions, at home and abroad, to address climate change" said Mr. Holmstead. "Regulating the transportation sector for climate change purposes would have enormous economic, practical, and societal impacts."
Express News Service
Ahmedabad, September 1: THE most polluted city it may be but this car won't add to it. Reva, the electric car, was launched in Ahmedabad on Monday. Priced at Rs 2.68 lakh onwards, the car has a maximum speed of 65 km/hour with zero maintainance cost and costs only Rs 2 per km.
Chetan Maini, managing director, Reva Electric Car Company Private Limited, said, ''This is the only solution to the rising pollution and the ever fluctuating petrol and diesel prices. Reva can transport two adults and two children for 80 km — that needs only 9 units of electricity.''
The mini-car comes complete with all luxury features — leather upholstery, matching carpeting and mudguards, automatic air-conditioner, stereo system, heating system, a battery and a warranty of 40,000 km. The customer can also choose his any colour and get his car customised.
This 9/11, coverage will be low-key
News media will commemorate tragedy, but not in a big way
JACQUES STEINBERG
New York Times
When Americans retrieve their newspapers a week from Thursday, on the second anniversary of the Sept. 11, 2001, terrorist attacks, they will find various articles and photographs coinciding with the milestone.
But little is planned on the scale of the thick free-standing commemorative sections that were published last September.
[...] Virtually every media company -- including the major television networks, and the leading publishers of newspapers, weekly magazines and books -- is planning to commemorate the terrorist attacks in some fashion, but in most cases with more limited and understated offerings than last year.
The reasons they cite are primarily emotional -- the sense that many people would prefer not to spend much time in reflection this year.
But there are also commercial considerations. Last year, for example, few advertisers were willing to have their brands associated with the issues of the weekly newsmagazines devoted to the first anniversary, even though those issues were among the biggest sellers of the year for Time, which is owned by AOL Time Warner Inc., and Newsweek, a unit of the Washington Post Co.
Comment: This pretty well sums up the American mindset: "many people would prefer not to spend much time in reflection this year." Haven't we all heard the famous reply to our musings about the state of the world: "You know what your problem is: you think too much."
Indeed. For those of you who, on the contrary, are still trying to keep your grey matter stimulated, here are a few good sites on things related to 9/11: Our American coup d'état pages can start you off. Then there is the Réseau Voltaire, their list of documents related to 9/11, and this at Serendipity.li.
And this site where German engineers help to figure out what happened on that fateful day.
Milosevic wants two years' grace
From correspondents in The Hague
September 3, 2003
FORMER Yugoslav president Slobodan Milosevic today demanded two years to prepare his defence against charges of war crimes during the bloody break-up of the Balkans in the 1990s.
"The most modest amount of time that is necessary to prepare my defence is two years," said Milosevic, who has been on trial at the United Nations tribunal here since February 2002.
His request was immediately rejected by the president of the UN court, Richard May, who insisted there was "no question" of suspending the trial for two years.
[...] Milosevic has vowed to summon high-profile witnesses, including French President Jacques Chirac and former United States president Bill Clinton in his defence.
Bankrupt Berlin seeks bail-out
2 September 2003
BERLIN - The German capital's city government, which is in effect bankrupt, voted Tuesday to take the federal government to court in a bid to win a multi-billion euro bail-out payment.
Berlin, which governs itself as an independent city-state, is staggering under about EUR 50 billion of debt.
Radio reporter killed in Agusan del Sur
Wednesday, September 3, 2003 8:52:33 a.m.
A radio reporter was found murdered in Agusan del Sur a day after another Philippine journalist was killed, a regional police chief said Tuesday.
Rico Ramirez, reporter of DXSF radio station, was found shot dead by the roadside in San Francisco town on August 20, police director-general Alberto Olario said.
[...] At least 40 journalists have been murdered in the Philippines since democracy was restored in 1986, international press bodies have said.
Atiku Begs Battered Journalist
September 2, 2003
Charles Ozoemena
Abuja
VICE President Atiku Abubakar directed, yesterday, the police authorities to fish out and punish the policemen who, Saturday, descended on and brutalised a photo-journalist, Mr. Akintude Akinleye at the coronation of the Lagos monarch, Oba Rilwan Akiolu. He also apologised to the photographer, his employers, Daily Independent and journalists generally. In a statement in Abuja, the Veepee's senior special assistant (Public Communications and Media Affairs), Dr. Onukaba Adinoyi-Ojo, described the incident as unfortunate, saying that as a former publisher, he (Atiku) has his "respect for journalists" and remains "committed to press freedom."
Iran Drops Charges in Journalist's Death
Photographer Died While in Custody
SEPTEMBER 02, 2003
By Ali Akbar Dareini, Associated Press Writer
TEHRAN, Iran -- (AP) Tehran prosecutors on Monday rejected charges issued last month against two Intelligence Ministry agents in the slaying of an Iranian-Canadian photojournalist.
An independent judge had charged the agents with complicity in Zahra Kazemi's "semi-premeditated murder." The 54-year-old photographer died July 10 after sustaining head injuries while in custody.
[...] Canada has complained to Iran over the earlier handling of the Kazemi case. It also threatened sanctions and withdrew its ambassador after the photojournalist's body was buried in her birthplace, the southern Iranian city of Shiraz, against the wishes of Canadian authorities and her son, who lives in Montreal.

Kim re-elected North Korean leader

03/09/2003 - 09:42:39
Kim Jong Il, the communist bloc's first leader to inherit power from his father, was re-elected as North Korea's top man today, as his isolated regime struggles to win US guarantees for its security in exchange for its nuclear weapons program.
As cars mounted with loudspeakers went around announcing Kim's re-election, people throughout the isolated state poured out of their homes and factories "dancing with bunches of flowers in their hands," said the North's official news agency KCNA.
Streets were decorated with flags and flowers, brass bands struck up tunes, and schoolchildren sang songs praising Kim.
Pyongyang's rubber-stamp Supreme People's Assembly "broke into stormy cheers of 'hurrah' overwhelmed with unbounded emotion, jubilation and ardent reverence," as its deputies elected Kim as chairman of the country's highest governing body, National Defence Commission, North Korean news media reported.
The National Defence Commission oversees North Korea's 1.1 million-strong People's Army, the world's fifth largest military and the backbone of Kim's totalitarian rule.
Kim, 61, has held that post since 1993, a year before his father, President Kim Il Sung, died of heart failure in 1994.
Irish student arrested for violating US visa

03/09/2003 - 09:02:19
Authorities in the United States have arrested a 22-year-old Irish student after he violated his J1 visa by taking a trip to Mexico. Adam El Abdaly, a Libyan-Irish man from Claremorris in Co Mayo, was arrested four days ago while trying to re-enter the US from Mexico.
His mother Annette, a native of Co Wicklow, claimed he was detained solely because he was born in Libya, a Muslim country. Mr El Abdaly is a student at Tallaght Institute of Technology and was working in the US city of San Diego as part of the J1 visa scheme. He could be detained for up to six weeks in the US before being deported back to Ireland.
Emergency Rooms Get Eased Rules on Patient Care
By ROBERT PEAR
WASHINGTON, Sept. 2 — The Bush administration is relaxing rules that say hospitals have to examine and treat people who require emergency medical care, regardless of their ability to pay.
Under the new rule, which takes effect on Nov. 10, patients might find it more difficult to obtain certain types of emergency care at some hospitals or clinics that hospitals own and operate.
The new rule makes clear that hospitals need not have specialists "on call" around the clock. Some patients might have more difficulty winning damages in court for injuries caused by violations of the federal standards.
"The overall effect of this final rule will be to reduce the compliance burden for hospitals and physicians," the administration says in a preamble to the regulation, to be published next Tuesday in The Federal Register. [...]
But Dr. Robert A. Bitterman, an emergency physician at the Carolinas Medical Center in Charlotte, N.C., said: "The new rule could aggravate an existing problem. Specialists are not accepting on-call duties as frequently as we would like. As a result, hospital emergency departments lack coverage for various specialties like neurosurgery, orthopedics and ophthalmology. The new rule could make it more difficult for patients to get timely access to those specialists." [...]
The new rule, while not a wholesale return to the situation before 1986, scales back regulations that specify when and where hospitals have to provide emergency services. Patients turned away or refused emergency care can still sue, but hospitals will, in many cases, have stronger defenses. [...]
By Sean Gonsalves
September 02, 2003
Break out the champagne on Wall Street! A new report is out called "Labor Market Left Behind," co-authored by Economic Policy Institute senior economist Jared Bern-stein and the Institute's president, Lawrence Mishel.
"Since the start of this recovery, unemployment has continued to trend upward, from 5.6 percent in November 2001 to 6.2 percent in July 2003....(There are) three unem-ployed people for every job opening. During this recovery, unemployment has risen 0.6 percentage points overall and 1.3 points among African Americans," according to Bern-stein and Mishel (see here)
And get this: "Employment opportunities have declined more for college graduates than for high school dropouts. Underemployed workers - those working fewer hours than they want to or in a job for which they are overqualified - reached double digits (10.2 percent) in July 2003. Current unemployment rates are actually lower than they would be, except for the fact that some 2 million workers have stopped looking for work in this poor market."
Fortunately for the Bush administration, the question: who would Jesus bomb? is crowding other important inquiries such as: how do we end poverty as we know it? [...]
Jessica Lynch signs $1M book deal
By HILLEL ITALIE -- Associated Press
Tuesday, September 2, 2003
NEW YORK (AP) -- Jessica Lynch, the former prisoner of war whose capture and rescue from an Iraqi hospital made her a hero, has agreed to a $1 million book deal with publisher Alfred A. Knopf. [...]
I Am a Soldier, Too: The Jessica Lynch Story, co-written by Pulitzer Prize winner Rick Bragg, is to come out in mid-November with a first printing of around 500,000 copies, Knopf spokesman Paul Bogaards said.
Financial terms were not disclosed, but a source close to the negotiations said Lynch and Bragg will divide a $1 million advance.
"I feel a kinship with Jessica and her family, and am thrilled at the prospect of bringing this story to the wider world," Bragg said in the statement issued by Knopf. He has been granted exclusive access to Lynch and her family. [...]
Bragg has written several books, including the memoir All Over but the Shoutin', and won the feature-writing Pulitzer in 1996, two years after he began working for the New York Times. He resigned from the Times in May after the newspaper suspended him over a story that carried his byline but was reported largely by a freelancer.
Police warn of Potrero Hill girl gang attacking women in SF
Bay City News
Monday, September 2, 2003
SAN FRANCISCO -- San Francisco police are alerting the public today that a Potrero Hill girl gang has gone on a "rampage," assaulting young women in Southeastern neighborhoods and the Western Addition.
"It's always five to 10 on one," commented Acting Inspector Len Broberg of the Violent Crime Task Force. He said the attacks date back at least six months or so, and some of them have been "egregious" involving baseball bats and other weapons such as metal canes. [...]
Two of the most serious involve a woman whose elbow was shattered in the presence of her 5-year-old son and another woman whose baby was torn from her arms before she was assaulted. The baby was not seriously hurt, officers said, but the attackers went out of their way to tell the woman they didn't care about the child. [...]
Nine-Year-Old Boy Foils $164,000 Robbery
Tue Sep 2,10:52 AM ET
NEW YORK (Reuters) - A quick-witted nine-year-old boy thwarted robbers who made it out of his home with $164,000 in cash before they were nabbed by police alerted to the caper by his covert cell phone call.
Shidal Hossain used a blanket to hide a cell phone when the unidentified robbers came to rob his home and then slipped into his bedroom to call his father for help. [...]
Bogus police officer arrested - after 10 years
10:47 Wednesday 3rd September 2003
An Indian milkman who posed as a police officer for about a decade has been arrested.
Mustkeen patrolled the streets of New Delhi, and the town of Sahibabad, as Sub-inspector Jitender Chauhan.
The former milkman said he wanted to become a constable in the Delhi police force, but had failed the examination in 1992, The Hindu newspaper reported. Not to be deterred, Mustkeen made fake identity cards and police uniforms. [...]
'Ancient' rock carvings are only 8 years old
10:41 Wednesday 3rd September 2003
Runes carved into a rock, which archaeologists estimated to be 2,000 years old, have turned out to date back no further than the mid-1990s.
The crude carvings of fire, flames, serpents and a dragon were found on a granite rock imported from Norway to bolster sea defences at Gorlestone, near Great Yarmouth.
Expert translation of the runes even revealed they carried a symbolic message: "This stone is for people who celebrate with fire." [...]
But as officials considered how best to exploit the runes as a tourist attraction, jobless builder Barry Luxton, 50, of Norwich came forward and admitted he had etched the 'runes'.
Mr Luxton explained that he had done them eight years ago for a druid celebration to mark May Day, but he had not intended to deceive anyone.
"It is hilarious everyone was taken in," he said. "I suppose it was a bit of a tribute to me that my carving was so realistic." [...]
The Lure of Mars:
Mars Burns as a Bright, But Difficult Goal in Space Exploration
By Ned Potter
NASA does not have a go-ahead for a Mars expedition. Nobody dares guess how much it might cost. But the agency — pushed along, in part, by the need to come back from the Columbia tragedy — is making Mars one of its greatest long-term priorities.
"Mars is an accessible other world, with a rich history, and I believe it's hiding unbelievable secrets that we're not quite smart enough yet to be able to uncover," said Jim Garvin, the lead Mars scientist for NASA. "But we're trying really, really hard."
New Saturn moons named after Inuit characters
Last Updated Tue, 02 Sep 2003 13:17:07
IQALUIT, NUNAVUT - Four of 12 new moons discovered around Saturn in the fall of 2000 have officially been given Inuktitut names.
The decision was announced late last month at the Astronomical Union's meeting in Sydney, Australia.
Canadian researcher J.J. Kavelaars of McMaster University was one of the three astronomers who discovered the new moons.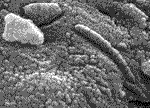 Alien Infections Could Wreck Havoc on Earth
By: Leslie Mullen
Red Nova
Astrobio Magazine -- When diseases like SARS, Mad Cow Disease and Monkeypox cross the species barrier and infect humans, they dominate news headlines. Just imagine, then, the reaction if potentially infectious pathogens were found in rock samples from Mars.
As we look toward exploring other worlds, and perhaps even bringing samples back to Earth for testing, astrobiologists have to wonder: could alien pathogens cross the "planet" barrier and wreak havoc on our world? [...]
NASA gives Chandra X-ray Observatory life extension
NASA NEWS RELEASE
Posted: August 30, 2003
NASA has awarded a contract to the Smithsonian Astrophysical Observatory in Cambridge, Mass., to provide science and operational support for the Chandra X-ray Observatory, one of the world's most powerful tools to better understand the structure and evolution of the universe.
The contract will have a period of performance from August 31, 2003, through July 31, 2010, with an estimated value of $373 million. It is a follow-on contract to the existing contract with Smithsonian Astrophysical Observatory that has provided science and operations support to the Observatory since its launch in July 1999. At launch the intended mission life was five years.
Labor 'lying' over synchrotron plan
By Richard Baker
State Political Reporter
August 28, 2003
Victorian taxpayers could pay up to $537.2 million over the next 10 years to support the synchrotron project, the State Opposition said yesterday.
Deputy Opposition Leader Phil Honeywood breached a confidentiality clause and revealed to Parliament the contents of a Maquarie Bank business plan for the project.
Mr Honeywood, who, after a long freedom-of-information battle with the State Government, was allowed to see the plan on condition he kept its contents secret, said the Government was lying when it stated that the synchrotron would cost only $157 million to build and operate.
A synchrotron produces strong beams of light by accelerating electrons. Scientists use it for medical and other research purposes.
Quantum gravity: Special relativity
Special relativity has passed all observational tests to date, but the suspicion remains that at the scale of quantum gravity the structure of space-time may involve a breakdown in the principle of relativity. This would lead to a deviation from the relativistic dispersion relation between energy and momentum. New observations of the synchrotron radiation from the Crab nebula have provided constraints on the extent of this violation, should it exist.
The presence of 100-MeV synchrotron radiation from the Crab improves the previous limit by a factor of 40 million. This is so stringent as to cast doubt on the possibility of the so-called Lorentz violation, and it sets new parameters for those working on the tricky problem of quantum gravity.
Coming soon: Pol Potland

September 3, 2003 - 10:55AM

[Sydney] Herald Correspondent Mark Baker reports on a plan to spend millions on a Cambodian Disneyland of death.
Smokers 'stand better chance of surviving heart attacks'

September 3, 2003
Smoking might give you a heart attack but smokers have better chances of surviving a heart attack than non-smokers, according to a puzzling phenomenon dubbed "smokers paradox". The apparently "protective" effect of smoking in heart attack patients was highlighted in a study confirming smoker's paradox among older patients, released at an international cardiology conference.
Cardiologist Hector Bueno, of the Hospital General Universitario Gregorio Maranon in Madrid, told the European Society of Cardiology congress in Vienna that in the past the paradox had been attributed to smokers being likely to experience heart attack at a younger age than non-smokers. To see if the paradox also applied in an older age group, Dr Bueno studied 677 patients aged 75 and over who had been admitted to hospital with their first heart attack between 1988 and 1997.
He found that smokers tended to arrive at hospital earlier after a heart attack than non-smokers and while in hospital showed a lower incidence of complications. Meanwhile, smokers were less likely to die in hospital after a heart attack, with 22 per cent of smokers dying compared with 33 per cent of non-smokers. [..]
Town Appeals "Jesus Prayer" Ban

Charisma News Serevice September 1, 2003

Officials in a South Carolina community are appealing a federal judge's recent decision that barred council members from mentioning Christ in pre-meeting prayers.
Last Thursday, Cameron McGowan ruled that the Great Falls Town Council cannot invoke the name of Jesus or any other specific deity during prayers offered before meetings, "The (Rock Hill) Herald" reported.
The ruling comes after a lawsuit filed against the town by Wiccan high priestess and Great Falls resident Darla Kaye Wynne, who claimed officials violated the First Amendment of the Constitution by using the name of Jesus in prayers offered at meetings[..]
Howard approves first GM food crop in Australia

BY EVA CHENG From Green Left Weekly, September 3, 2003.

The last legal barrier for the release of GM food crops in Australia was breached on July 28, when the federal government approved the commercial release of GM canola by Bayer CropScience corporation. The first-ever approval of the commercial release of a GM food crop in Australia was pushed through despite widespread concern among the Australian people about the harmful health and environmental consequences of GM crops.
In early 2000, a Good Business Sense survey in Australia revealed that 71% of those questioned did not want to buy GM foods. In April 2000, an AC Neilson survey found that 68% of those quizzed weren't happy about eating GM food, and 90% supported the labelling GM food. In 2001, an Australia National University survey showed that 96% of respondents favoured the labelling of GM food.
In May, Prime Minister John Howard's government joined the US in its formal action at the World Trade Organisation against the European Union's moratorium on GM food crops. [..]
Dispute panel looks into EU GM rules

03/09/03
The World Trade Organisation has given the go ahead for a dispute panel to be set up under its aegis to investigate a complaint by the US, Argentina and Canada against the European Union's tough policy on genetically modified foods.
The three countries called on the WTO at the end of last month to form a settlement panel to decide whether or not the EU's policies on genetically modified organisms (GMOs) constitute a barrier to trade. They have accused the EU of maintaining a de facto moratorium on GM authorisations, a charge strongly denied by the European Commission.

At the time EU Trade Commissioner Pascal Lamy said: "We regret this move to an unnecessary litigation. The EU's regulatory system for GMOs is clear, transparent, reasonable and non discriminatory. We are confident that the WTO will confirm that the EU fully respects its obligations."
Secretary of Homeland Security introduces plan for 5,000 air marshals

9/2/2003 7:19 PM By: Joseph, Jennifer

Two years ago you didn't see bare feet finding their way through metal detectors in our nation's airports. Then again, there had never been a foreign terrorist attack on our nation's soil.
"Today, I am here to address a subject that we would prefer had no reason for discussion. After all, we would, if we could, rewrite history," Tom Ridge says.
Homeland Security Secretary Tom Ridge says the Bush administration will give homeland security a boost by increasing the number of armed agents who protect commercial flights by 5,000[..]

Comment: An extra 5000 people with guns travelling on aircraft across the USA is really Bad Thing.
Ashcroft decides against running for political office
By Kevin Johnson
USA TODAY
[...] Sen. Arlen Specter, R-Pa., said recently that he remembers talking with Ashcroft shortly after his re-election loss and his subsequent nomination as attorney general. "I recall us discussing how it was like he had fallen into the sewer and had come up (after his nomination to be attorney general) with a roast beef sandwich," Specter said. [...]
Comment: What a bizarre little metaphor. Everybody knows Ashcroft only sank deeper into the sewer as a contributor toward the destroying of American freedoms. His blitz of a campaign for the "Victory Act" is most likely modeled after Hitler's public speaking methods.
A highly anticipated report from the National Academy of Sciences on underage drinking is due out soon, and groups on all sides of the issue are ready to debate its contents. While the report itself is still secret, much of the science is not. This ScienCentral report focuses on one issue sure to be examined—the impact of alcohol on young drinkers' brains.
Young Brains on Alcohol
When people consume a lot of alcohol, "the parts of the brain that are very important in things like judgment, decision making, impulse control, and memory formation are hit pretty hard," according to Aaron White, assistant research professor of psychiatry at Duke University Medical Center and a research psychologist at the Durham Veterans Administration Medical Center. And since young brains are still developing, this affects them more than adults.
"A lot of young people drink as much as they can and as quickly as they can, and that kind of drinking pattern," he says, "shuts down cells in the learning and memory part of the brain, called the hippocampus, causing a blackout." White explains that a blackout is not the same as passing out. "We know that if you shut these cells off you lose the ability to form new memories for things like facts and events, like what you did last night." So it's potentially a very dangerous time for young people because they could do all kinds of things during a blackout but have no memory of it when they wake up the next morning.
Comment: We expect the White House to put this report under top security clearance, on a need to know basis. It might explain too much about the man in the monkey suit in the White House.
Sage Improves Memory, Study Shows
University Of Newcastle Upon Tyne
2003-09-01
New research has proved that sage can improve memory, confirming centuries-old theories. British scientists have carried out the first clinical trials with healthy, young adults and found that those who had taken sage oil capsules performed significantly better in a word recall test.
[...] Further investigation is needed to find out why sage is so effective but researchers think it could be a combination of chemicals in the oil which have an effect on AChE and which give it antioxidant, oestrogenic and anti-inflammatory properties, also considered to be of value in Alzheimer's therapy.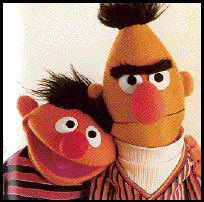 Mindset List Underscores Cultural Gap
By JULIET WILLIAMS
Associated Press Writer
MILWAUKEE -- For this year's college freshmen, computers have always fit in a backpack and Paul Newman has always made salad dressing. Sesame Street's Bert and Ernie are old enough to be their parents.
Those are just a few of the cultural reference rifts between the students and their professors this year, according to Beloit College's sixth annual Mindset List.
The list aims to bridge the gap so professors can communicate better with students.
A Linguist Looks at the Ebonics Debate
Comment: Some linguists claim that Ebonics is a dialect. The linguist also attempts to racialize the issue, which is really not the case. This issue brings up the sorry state of the American educational system. Anyone who wants to create their own language, can remove all instances of the verb 'to be', get rid of those annoying dipthongs, replace 's' with 'z'. One could use pronouns redundantly, and then completely forget about singular and plural nouns.
And Finally...
Congress passes bill to require all government branches to provide forms in English, Spanish, and Ebonics
---
Remember, we need your help to collect information on what is going on in your part of the world!
We also need help to keep the Signs of the Times online.
Obviously, there are a lot of folks out there who do NOT like what we are doing - our own special brand of news coverage - and they are working day and night to create almost insurmountable problems for us, designed to grind us down and render our plans to be able to increase our production (which include a weekly radio show that is currently in the implementation stage) impossible to bring to fruition. We are coming under increasing pressure from many directions all at once.
Our need for financial support has never been greater, including support for legal initiatives to halt the madness of several of the para-COINTELPRO activities currently launched against us. These operations are designed to create a platform to justify utilizing police state tactics so as to silence, and even ultimately, destroy us.
Please: We need your help.
The campaign of lies and disinformation would be frightening under normal circumstances; considering the present state of the world and the machinations of the "National Security State," it is terrifying.
Please - if you have been helped by our work -
won't you help us NOW?

---

Check out the Signs of the Times Archives

Send your comments and article suggestions to us.
---
Fair Use Policy
Contact Webmaster at signs-of-the-times.org
Cassiopaean materials Copyright ©1994-2014 Arkadiusz Jadczyk and Laura Knight-Jadczyk. All rights reserved. "Cassiopaea, Cassiopaean, Cassiopaeans," is a registered trademark of Arkadiusz Jadczyk and Laura Knight-Jadczyk.
Letters addressed to Cassiopaea, Quantum Future School, Ark or Laura, become the property of Arkadiusz Jadczyk and Laura Knight-Jadczyk
Republication and re-dissemination of our copyrighted material in any manner is expressly prohibited without prior written consent.
.