---
DON COLBURN
The Oregonian
What were they thinking?
Outbound passengers at Portland International Airport recently tried to carry on board the following items:
A 16-pound, clear plastic bowling ball with a hand grenade inside.
A hundred rounds of live ammunition.
A large can of mace.
A desk ornament with a grenade attached.
A razor-sharp martial arts weapon called a "throwing star." [...]
September 11 transcripts provide harrowing testimony
Friday August 29, 10:48 AM
Frantic calls for help, horrified accounts of falling bodies and the desperate efforts of rescue services cover 2,000 pages of transcripts of emergency calls from the September 11, 2001 attacks on the World Trade Center.
The transcripts, released Thursday, include calls from people working on the top floors of the Trade Center, incoming calls from anxious relatives seeking news of family members, and radio transmissions chronicling the emergency response to the disaster before the final collapse of the twin towers. [...]
Gus Danese, president of the Port Authority Police Association, said the manner in which the transcripts were being released was especially hurtful for the relatives of those who died.
"They are being released to the media before a lot of family members have had the opportunity to see them, and we think that's totally unfair," Danese said.
"And the timing is awful; We're coming up on the second anniversary of the attack, which in itself opens old wounds. This is only going to add to that."
Comment: The timing of the release of the transcripts certainly is interesting. Perhaps there is a reason for the stirring up of so much emotional energy and the "patriotism" that will no doubt result...
US Air Force a training ground for sex attackers
By Diana Jean Schemo, Washington
August 30, 2003
Almost one in five female cadets at the US Air Force Academy said they had been sexually assaulted at least once while on campus. And most never reported the attacks for fear of reprisals, a survey by the US Defence Department has said.
Almost a tenth of the cadets said they had been victims of rape or attempted rape, and more than two thirds sexually harassed.
The survey, which was given to the cadets in May, confirms long-suspected fears that the academy in Colorado Springs is a breeding ground for sexual assault and hostility towards women.
From the SAIC Octopus:
Biometrics - The Future is Closer Than You Think
Following the September 11 terrorist attacks, security concerns sparked increased interest in using biometric technologies to identify individuals. SAIC scientists are playing a leading role in developing and deploying biometric technologies and access control solutions for the Department of Defense, the New York City Police Department, the National Science Foundation, and others.
Biometrics uses an individual's unique physical characteristics - such as a fingerprint, face, or iris - for personal identification. These biometric identifiers can be converted to digital form and embedded into "smart" credentials, decals, and ID cards. The key component is an integrated circuit chip that performs advanced cryptographic functions and stores biometric templates tied to the user's unique biometric information.
For the NYPD, SAIC is helping issue smart ID badges to thousands of uniformed and civilian workers. The project includes implementation of an enhanced access control system using smart cards for police headquarters.
This smart card is designed to do many things, including controlling physical access, logical access, encryption, identification, and time and attendance. Once it is printed and loaded, it is expected that the card will be one of the most sophisticated identification cards in the country.
For another major initiative, SAIC is the lead integrator for the Navy's Common Access Card (CAC) program and assists in the issuance planning for 1.2 million ID cards to authorized DoD personnel. The standardized DoD identification card is designed to control access to computer systems and entry to physical facilities.
The CAC and its associated public key infrastructure (PKI) credentials that permit e-mail encryption, secure authentication, and application of a digital signature have been designed to allow customers to streamline electronic processes and be in the forefront of information assurance.
For the National Science Foundation, SAIC conducted a physical security assessment and analysis that evaluated access control systems, badging, visitor control and related administrative systems, and examined the feasibility of an enhanced physical and logical access control system, including a new smart ID badge for employees.
For a major U.S. Navy air station, SAIC designed, integrated, and implemented an automated smart security access control system for over 5,000 personnel, contractors, and visitors. The public-key-enabled system uses PKI certificates to provide role-based authentication and administration; creates and edits master security records on-line; and automatically generates required Navy clearance forms, reducing administrative burdens.
For the Metropolitan Washington Airport Authority, SAIC is conducting security threat assessments. We are evaluating potential security risks and prioritizing options for improving employee credentialing, access control systems, and protection of air intake systems against biological and chemical attacks.
Investigating new biometric techniques
For an important homeland defense initiative, SAIC researchers are helping the Defense Advanced Research Projects Agency (DARPA) develop automated biometric identification technologies to detect, recognize and identify humans at a distance.
SAIC has been investigating numerous approaches for discovering new biometric techniques for DARPA's Human Identification at a Distance (HumanID) program. The goal: develop technologies to provide critical early warning support for force protection and homeland defense against terrorist, criminal, and other threats.
SAIC's research has shown that new biometric methods are viable for human identification based on medically verified features of a person's heartbeat and pulse. Analyses indicate that features can be extracted from standard medical sensors, such as electrocardiograms, that provide good identification of individuals across a range of mental and emotional states. These approaches can be fused with conventional biometrics, such as fingerprints or facial recognition, for more accurate identification.
In addition, SAIC is helping DARPA identify and implement facial recognition algorithms from scientific documentation.
SAIC's efforts on the HumanID program also will aid the development, integration, and deployment of additional biometric systems and advanced database management systems such as a face-recognition system and associated database currently being developed for another government customer.
Comment: Stay tuned for a "Signs of the Times" supplement regarding the SAIC octopus, projects include:
The aquisition of the SRI "remote viewing" research,
Greenpeace park pink pig limo outside DaimlerChrysler
Delta 4 rocket hurls defense communications satellite into space
Associated Press
CAPE CANAVERAL AIR FORCE STATION, Fla. - A Boeing Delta 4 rocket roared from its seaside pad just before sunset Friday, carrying into space the last installment of the Air Force's Defense Satellite Communications System.The 6,025-pound Lockheed Martin-built satellite is the 14th in the system and will become one of five primary satellites that make up the constellation. The others perform a backup role.
The system, considered the backbone of the military communications, provides secure voice and data communications. It is used to relay messages between the White House, Department of Defense officials, battlefield commanders and diplomats.
It is designed to be jam-resistant and to survive a nuclear exchange.[..]
FBI taps Lockheed for $140 million security project
By Wilson P. Dizard III
GCN Staff
The FBI awarded Lockheed Martin Information Technology Inc. a five-year, $140-million contract to overhaul security on the bureau's systems and networks, the company said. The contract will support the FBI's new Technology Infusion Program, aimed at mitigating risk and reducing vulnerabilities, Lockheed said.
Under the contract, Lockheed will support the development of a new enterprisewide security architecture for the FBI, Lockheed said. The first year of the contract will comprise $57 million of the agreement's cost, a Lockheed spokeswoman said. As systems integrator for the project, Lockheed will help introduce advanced technology safeguards at the bureau.
Linda Gooden, president of LMIT, noted that her company is operating and maintaining the bureau's System of Systems at its Criminal Justice Information Services Division in Clarksburg, W.Va., and is working to refresh the FBI's networks and systems there. Lockheed Martin received a $200 million, five-year contract for that work last year (see story).
FBI officials did not respond to requests for comment on the TIP contract.
McCain hearings to target Boeing lease, NASA programs
Mike Sunnucks
The Business Journal

Arizona Sen. John McCain, who chairs the Senate Commerce, Transportation and Science Committee, will convene hearings Sept. 3 on the NASA space shuttle program and a controversial lease deal between the U.S. Air Force and Boeing. McCain said earlier this week his panel will look at a recently released federal report on the Columbia space shuttle crash and problems with the agency.
The Republican said NASA's budget, priorities and major programs need to be looked at and pork barrel congressional appropriations to the space agency [..]
RAND: refiners more 'optimistic' but expect fuel supplies to remain volatile over next decade

By OGJ editors

HOUSTON, Aug. 29 -- US refiners expect fuel supplies and prices to remain volatile over the next few years, as refineries work to produce fuels at near-capacity levels in response to rising demand for petroleum products, according to a study released Thursday by Santa Monica, Calif.-based think tank RAND Corp.

"Most refiners expect demand for petroleum products to grow over the next 2 decades at the brisk rates seen in the 1990s and as projected by the federal government's Energy Information Administration," the RAND report said.

The study also found that refiners doubted their ability to match supply to demand. "To this end, many have called for greater regulatory flexibility. But 'a few refiners are contemplating the potential for a significant easing of demand,'" the study said, adding, "perhaps as soon as 2010-12."

US fuel consumption has been on the rise over the last 10 years, RAND said, stimulated by both economic growth and the popularity of sports utility vehicles (SUVs). "But some refinery executives say this projection could change quickly if more high-mileage vehicles appear (such as the hybrid vehicles promised by automakers) or if the federal government takes steps to promote greater fuel efficiency or reduced reliance on imported oil," the study found.[..]
Comment: With all those SUVS "needed" by the citizens of the good ol' US of A, one wonders if the Europeans are correct in their assessment that the Bush administration organized the Iraqi "War on WMD" more for the purpose of oil procurement. That oilfield in Afghanistan was a handy acquisition too.
The vanishing American vacation

Kate Zernike
NYT
With Labor Day coming Monday in the United States, surveys and anecdotal evidence show this to have been the vacationless summer - indeed, the vacationless year - for thousands of Americans.
They are caught in the consequences of a recovery that has yet to seem real. With employers not filling positions left open by layoffs, many people say they are doing the jobs of two or three workers. They have had no time to plan a vacation, much less take one.
Workers who have found jobs after being laid off say they now fear coming back from vacation and discovering those jobs gone. People have lost bonuses and raises and have even taken pay cuts. Some employers no longer offer vacations, or have made them harder to earn.
According to a survey of 700 companies by ComPsych, a Chicago provider of employee assistance programs, 56 percent of employees said they were postponing a vacation until their work situation improved.

[...] "Some people say with this bad economy, isn't it a bad time to be going out asking for more vacation time," said Joe Robinson, the author of "Work to Live" and the founder of the campaign. "But it turns out to be the opposite, because yes, there's 6.2 percent unemployment, but there's 93.8 percent working unprecedented hours and not getting any relief from time off. There's a real sense of injustice.

"We're supposed to be a nation of fair play; we're a nation of no play."
Carlyle, Alfa Mull Joint Equity Fund
The Moscow Times
Friday, Aug. 29, 2003. Page 5
Carlyle Group Inc., a U.S. private-equity company, is in discussions with Alfa Group on starting a $500 million private-equity fund, the Financial Times reported Thursday, without saying where it got the information.
Each company would contribute $250 million to the fund, which aims to invest in a range of Russian businesses to take advantage of predicted growth in gross domestic product of as much as 7 percent, according to the FT. Carlyle and Alfa reportedly are close to reaching agreement, it said...
Carlyle snapped up a 68 percent stake in the pharmacy network Apteka Holding in 1999, its sole investment in Russia to date.
US abandons African AIDS programme
By Suzanne Goldenberg
WASHINGTON: The United States government has cut off funds to an Aids programme for refugees in Africa - six weeks after President George Bush toured the continent promising to fight the disease - because it objects to the activities of one of the aid agencies involved, Marie Stopes International.
A State Department official said that US law prohibited the funding of organizations that support China's repressive population policy - a definition sufficiently elastic to include Marie Stopes, which runs family planning programmes there.
However, organizations that work on reproductive health and Aids argue that the decision betrays the Bush administration's wider hostility to abortion. Its commitment to a rightwing Christian agenda has led it to promote abstinence as a strategy against HIV-Aids in preference to condoms, they say...
News of the cuts emerged barely six weeks after Mr Bush toured five African states to launch a $15bn Aids initiative. It was later cut back drastically, with Congress approving just $2bn of the $3bn sought in the first year.
Lawsuit planned against Unocal
Environmental group says company violated EPA's Clean Water Act
By HAL SPENCE
Peninsula Clarion
A Homer-based nonprofit environmental group has alleged that Unocal Corp. failed to notify the Environmental Protection Agency of hundreds of violations of the Clean Water Act committed during operations in Cook Inlet between 1998 and 2002.
Cook Inlet Keeper announced Wednesday its intent to file a federal suit against the oil company seeking civil penalties and an injunction to prevent further violations of the Clean Water Act. The act requires notification at least 60 days prior to initiating litigation.[..]
[..]A review of EPA documents demonstrates Unocal did file non-compliance reports during the permit period. However, following an internal audit done in the summer of 2002 in preparation for re-issuance of its Clean Water Act permit, Unocal found errors in the monitoring reports filed between 1998 and 2002. A negotiated settlement with EPA resulted in a $370,000 fine for more than 550 unreported or misreported violations.
In April, Cook Inlet Keeper sought access to the public documents only to discover EPA couldn't find them. EPA asked Unocal to provide the missing documents.
According to Keeper Director Bob Shavelson, an analysis of those documents showed Unocal had committed 1,379 violations during the four-year period, more than twice the number on which the settlement had been based.
Comment: Several interim government appointments in Afghanistan made by the Bush Administration have been former Unacol consultants.
Was U.S. 'duped' by Saddam?
Weapons tipsters under scrutiny
Did Saddam plant disinformation?
BOB DROGIN
SPECIAL TO THE STAR
Aug. 29, 2003. 07:06 AM
WASHINGTON—Frustrated at the failure to find Saddam Hussein's suspected stockpiles of chemical and biological weapons, United States and allied intelligence agencies have launched a major effort to determine if they were victims of bogus Iraqi defectors who planted disinformation to mislead the West before the war.
The goal, according to a senior U.S. intelligence official, "is to see if false information was put out there and got into legitimate channels and we were totally duped on it." He added: "We're re-interviewing all our sources of information on this. This is the entire intelligence community, not just the U.S."
The far-reaching review was started after a political firestorm erupted this summer over revelations that U.S. President George W. Bush's claim in his January State of the Union speech that Iraq had sought to import uranium from Niger was based on forged documents.
Although senior Central Intelligence Agency officials insist defectors were only partly responsible for the intelligence that triggered the decision to invade Iraq last March, other intelligence officials now fear key portions of the pre-war intelligence may have been flawed.
As evidence, officials say former Iraqi intelligence operatives have confirmed since the war that Saddam's regime sent "double agents" disguised as defectors to the West to plant fabricated intelligence. In other cases, Baghdad apparently tricked legitimate defectors into funnelling phoney tips about weapons production and storage sites.
"They were shown bits of information, and led to believe there was an active weapons program, only to be turned loose to make their way to Western intelligence sources," said the senior intelligence official. "Then, because they believe it, they pass polygraph tests ... and the planted information becomes true to the West even if it was all made up to deceive us."
There is growing concern, said another U.S. intelligence official, that "people were just telling us what we wanted to hear."
Saddam's motives for such a scheme may have been to bluff his enemies abroad, from Washington to Tehran, by sending false signals of his military might. Experts also say the dictator's defiance of the West, and its fear of his weapons of mass destruction, boosted his prestige at home and was a critical part of his power base in the Arab world.
Saddam also may have gambled that the failure by United Nations weapons inspectors to find specific evidence identified by bogus defectors ultimately would force the U.N. Security Council to lift sanctions imposed after the 1991 Gulf War. U.S. officials believe Saddam then hoped to covertly reconstitute his weapons programs.
The current focus on Iraqi defectors reflects a new skepticism within the Iraq Survey Group, the 1,400-member team responsible for finding any illicit arms. In interviews, several current and former team members expressed growing disappointment over the inconclusive results of the search so far.
"We were prisoners of our own beliefs," said a senior U.S. weapons expert who recently returned from a stint with the survey group. "We said Saddam Hussein was a master of denial and deception. Then when we couldn't find anything, we said that proved it, instead of questioning our own assumptions."
Meanwhile, the commander of U.S. forces in Iraq said yesterday he would welcome troops from other countries as a sign of international commitment to the pacification and rebuilding of the country.
Speaking to reporters in Baghdad, Lt.-Gen. Ricardo Sanchez hewed to the Pentagon line that there are plenty of U.S. troops in Iraq. He blamed continuing violence on insufficient intelligence and said better co-operation with Iraqis was key.
Sanchez spoke after a top U.S. State Department official said the White House is now open to the idea of a U.N.-endorsed multinational force in Iraq — if it is headed by an American.
Comment: They tried to float this idea a couple of months back. We were horrified then and we remain horrified now that claims such as this get reported as if they were real. Americans are insane. No, not all of them, but awful close.
By Chris Floyd
Here's a headline you don't see every day: "War Criminals Hire War Criminals to Hunt Down War Criminals."
Perhaps that's not the precise wording used by the Washington Post this week, but it is the absolute essence of its story about the Bush Regime's new campaign to put Saddam's murderous security forces on America's payroll.
Yes, the sahibs in Bush's Iraqi Raj are now doling out U.S. tax dollars to hire the murderers of the infamous Mukhabarat and other agents of the Baathist Gestapo -- perhaps hundreds of them. The logic, if that's the word, seems to be that these bloodstained "insiders" will lead their new imperial masters to other bloodstained "insiders" responsible for bombing the UN headquarters in Baghdad -- and killing another dozen American soldiers while Little George was playing with his putts during his month-long Texas siesta.
Naturally, the Iraqi people -- even the Bush-appointed leaders of the Potemkin "Governing Council" -- aren't exactly overjoyed at seeing Saddam's goons return, flush with American money and firepower. And they're certainly not reassured by the fact that the Bushists have also reopened Saddam's most notorious prison, the dread Abu Ghraib, and are now, Mukhabarat-like, filling it with Iraqis -- men, women and children as young as 11 -- seized from their homes or plucked off the street to be held incommunicado, indefinitely, without due process, just like the old days. As The Times of London reports, weeping relatives who dare approach the gleaming American razor-wire in search of their "disappeared" loved ones are referred to a crude, hand-written sign pinned to a spike: "No visits are allowed, no information will be given and you must leave." Perhaps an Iraqi Anna Akhmatova will do justice to these scenes one day.
However, the sahibs' unabashed embrace of their soulmates in the Saddamite security forces did provide some sinister comedy in the Post story. The wary reporters and Raj officials displayed the usual hilarious delicacy in coming up with reality-fogging prose to protect the tender sensibilities of the American people, who must never be told what their betters are really getting up to.
For example, the U.S. alliance with Saddam's killers -- yes, the very ones who inflicted all those human rights abuses which, we're now told, was the onliest reason the Dear Leader attacked and destroyed a sovereign nation in an unprovoked war of aggression -- was described demurely as "an unusual compromise." (As opposed to, say, "a moral outrage," or "a putrid stain on America's honor," or "a monstrous copulation of rapacious conquerors with bloodthirsty scum.") However, the Post hastens to assure us that the wise sahibs do recognize the "potential pitfalls" of hooking up with "an instrument renowned across the Arab world for its casual use of torture, fear, intimidation, rape and imprisonment."
Those kidders! Surely they know this "potential pitfall" is actually one of the main goals of the entire bloody enterprise: to intimidate the "Arab world" until they straighten up and fly right -- i.e., turn their countries over to Halliburton, Bechtel and the Carlyle Group. That's why you buy an "instrument" like the Mukhabarat in the first place. You certainly don't employ professional murderers and rapists if you are genuinely interested in building a "decent, open, democratic society," as the Bushists claim in their imperial PR.
A Tenor and 400 Cactuses for Putin
By Francesca Mereu
Staff Writer
The Moscow Times
Friday, Aug. 29, 2003. Page 1
President Vladimir Putin will kick back this weekend at Italian Prime Minister Silvio Berlusconi's luxury villa on Sardinia, where he will go sailing, be serenaded by tenor Andrea Bocelli and get a chance to check out 400 cactuses planted especially for his visit.
Putin, his wife, Lyudmila, and their two teenage daughters arrive Friday for a three-day stay at the 2,500-square-meter La Certosa residence on the island's northern Costa Smeralda, or Emerald Coast, famous for its crystal-clear waters, white sand beaches and pink granite rocks.
Berlusconi, a lover of what the Italian press refers to as "entertaining diplomacy," has special treats in store for his "caro amico Vladimiro," or "dear friend Vladimir" -- the informal way Berlusconi addresses Putin.
Life has been very busy in recent weeks at La Certosa, which is on the shore of the Mediterranean Sea and surrounded by 50 hectares of park. Workers have enlarged the park's artificial lake and planted a 500-year-old carob tree near its shores. Berlusconi, who has a passion for gardening, bought the tree at the botanic gardens in Cagliari, the Sardinian capital.
Gardeners also have planted 400 cactuses that Berlusconi ordered from the Canary island of Lanzarote. The cactuses form a natural amphitheater that Putin will be able to admire from an enormous gazebo at weekend concerts...
This is Putin's first visit to the island, but his daughters Masha, 18, and Katya, 17, stayed there as Berlusconi's guests last summer. Berlusconi's daughter Barbara, 18, is studying Russian, according to Italian media reports.
Unmasked Howard gets amnesia on Hanson
By Margo Kingston
August 29, 2003 - 7:30PM
John Howard is rewriting history in a desperate bid to regain control of the political agenda. He's lying - yet again - to do it.
John Howard pandered to Hanson and her supporters in public while simultaneously endorsing a high-powered, big-money, clandestine Liberal Party campaign to destroy her party through the legal system. The exposure of his duplicity to the masses since her jailing threatens to swamp the perception with the reality. And that could mean the disintegration of the unusual constituency he has so painstakingly weaved together to blitz Australian politics.
From the moment of his historic third term win, he's appeared younger, smoother, softer, stiller. A statesman, comfortable in his skin, basking in his popularity and the collapse of his opposition. He brushes inconvenient questions away like flies, and journalists feel it's inappropriate to push hard. He deserves respect. He commands it.
Last night's footage of Howard's AM interview post The 7.30 Report Abbott debacle showed a frowning, hectoring, aggressive John Howard facing a reporter willing to persist in asking the questions he evades. The delicacy of his position means that every tactic he employs has a downside. All of a sudden the public want journalists to get the truth out of him, and the public backs them when they push Howard hard.[..]
Comment: The " Big Lies, Small Lies, Brazen Lies" aren't necessarily limited to the US government, as the leaders of the other two countries (Australia and Britain) that took part in the Iraqi invasion start to feel the heat. Some of Howards lies include:
Even Howard's "pre-positioning" policy in sending Australian troops to Iraq in January seems to have been a done deal covered in a veneer of untruth.
By Bill Gertz and Rowan Scarborough
THE WASHINGTON TIMES
Israel has ready a plan to bomb Iran's Bushehr nuclear-power plant should the Persian Gulf coast facility, now under construction, begin producing weapons-grade material, an insider tells us.
This source says Israel has mapped out a route its jet fighters would take to destroy what is designed to be a two-reactor plant. A successful strike would ensure that the radical Tehran regime does not develop nuclear weapons. Iran has tested 600-mile-range ballistic missiles that can reach Israel and carry nuclear, biological or chemical warheads. [...]
Israel 'would bomb Iran nuclear plant'
AFP, 15:52 Friday 29th August 2003
Israel has made plans to bomb an Iranian nuclear power plant if it begins producing weapons grade material, it was reported today.
Military commanders have mapped out a route Israeli fighter jets would take to destroy the Bushehr reactor on the Persian Gulf, officials told the Washington Times. [...]
By: Mohammed Shaker Abdallah
August28 ,2003
The Perplexing question ever since the collapse of Camp David Summit in June2000 , discovering the real Israeli intention toward the peace process. It is like the popular Palestinian proverb which goes " I hear your words and believe them, yet watching your deeds surprises me"- for all the Israeli statements tend to encourage peace and negotiations while the acts on the ground are tantamount to deliberate subversion of peaceful initiatives and overtures.
[...] The question which might puzzle observers is whether the Israeli Government had weighed the consequences of its ongoing campaign against the militant Palestinian Factions. More perplexing is the Israeli perspective of the dynamics and static involving Palestinian reflexive or responsive behavior. A Pacifist Israeli might easily appreciate the idea of integrating the Palestinian militant groups into PA political texture rather that the far risky option of liquidating or dismantling them.
The persistent dilemma now, and for a long time to come, is whether Israel really wants peace. So far al indications are, unfortunately, pointing to the contrary.
U.S. and Israel should own up to their mistakes
By: George S. Hishmeh
August28 ,2003
August, usually the preferred month for most vacationers, has turned out this year to be anything but peaceful or restful, jolting people in many parts of the world. Thousands perished in Europe because of the record-setting heat wave, and terrorists in the Middle East and Southeast Asia turned the tables upside down in various chancellories of power. The Bush administration received a devastating one-two punch that could threaten the chances of a second term for U.S. President George W. Bush, unless it is capable of withstanding this dizzying spell.
The unpardonable bombing of the United Nations headquarters in Baghdad and the deplorable suicide bombing of an Israeli bus in Jerusalem, killing several children, will most likely shatter the dreams of both the perpetrators and the policy makers here and in the region.
[...] But it was not Arafat as much as Israeli Prime Minister Ariel Sharon who dealt Abbas a crushing blow when he resumed his targeted assassination of leaders of Hamas, the Palestinian group that claimed responsibility for the bombing in Jerusalem in which 21 Israelis were killed. The Palestinians, by all accounts, have started to take on militants in the Gaza Strip. But the subsequent collapse of the cease-fire and Sharon's failure to pull out his occupation forces from the Palestinian cities to improve the living conditions there has hurt the standing of the Palestinian prime minister among his people. Especially since life began to return to normal on the Israeli side and the Israeli economy showed signs of picking up once the Palestinian militant groups agreed to a truce.
Of course, this is not to overlook the fact that Israel has failed to dismantle the so-called "outposts" or freeze expansion of its colonies, and, adding insult to injury, the Bush administration has yet to lift a finger against Israel which was rewarded with a $ 9billion loan guarantee.
Bad Israeli-American Intention
Maher Othman
Al-Hayat
2003/08/29
The Israeli Sharon government's officials declared, in the midst of what seems to be a power struggle between Palestinian President Yasser Arafat and his Premier Mahmoud Abbas, that they wouldn't negotiate with any government headed by someone who "takes orders from Arafat."
This means that the Sharon government, which continues to confiscate Palestinian territories, isolate Jerusalem from the rest of the West Bank and encourage the construction of settlements in the Palestinian territories to deny the Palestinians from the possibility of establishing a geographically connected state capable of surviving, wants to choose, itself, a Palestinian prime minister, and probably his ministers, especially the security agencies' officials.
Israel receives much applause that represents the highest levels of bad intentions and reflects the approval of the Bush administration that submits to Sharon's demands asking Washington to support any Israeli procedure to limit the authority of the elected Palestinian President and keep the siege he's under in Ramallah.
Potholes open up in Middle East roadmap
By Peter Hirschberg
AL QUDS: Israeli Apache helicopters over Gaza City launched missiles again on Tuesday in a bid to kill more Hamas militants. This time the missiles missed their target , three Hamas men travelling in a car, but the explosions killed a 65-year-old bystander and injured 20 others.
The failed assassination attempt was the third such operation by Israel in just five days. It is part of the latest tit-for-tat round of bloodletting in the Middle East that has ended a temporary truce declared by Palestinian militants.
The violence threatens to accelerate the demise of moderate Palestinian Authority Prime Minister Mahmoud Abbas, and to devour the US-backed roadmap for peace.
People of Najaf in state of shock after more than120 , including top leader, killed in bombing attack
30-08-2003,08 :42
The people of Najaf buried their dead Saturday a day after a car bomb ripped through a crowd of worshippers, killing at least 125 people — including a top Shiite cleric.
[...] The death of Al-Hakim was viewed as another blow to the Americans as he repeatedly asked the country's Shiite majority to be patient with the United States.
Tens of thousands of worshippers were expected to fill the shrine and the surrounding streets for a funeral service later Saturday. The main road leading to the shrine was open only to pedestrians, and residents were seen carrying coffins on the tops of cars and backs of trucks for the funeral service, the AP reported.
Hours after the bombing, residents screamed in the streets in grief and anger. Some attacked reporters, while others continued searching through the debris for more victims. Early Saturday morning, people were still digging through the wreckage in front of the mosque looking for bodies. It did not appear that any investigative teams had yet been able to start their work.
In Iran, where Al-Hakim lived in exile for more than 20 years, Supreme Ledaer, Ayatollah Seyed Ali Khamenei, declared three days of mourning. He described the tragedy in Najaf as in service to world's hegemonic powers.
Naseer Al-Nahr, Asharq Al-Awsat

BAGHDAD, 30 August 2003 - A massive car bomb exploded at the Imam Ali Mosque complex after Friday prayers, killing at least 90 people including a key Shiite cleric, Ayatollah Mohammed Baqer Al-Hakim, and wounding 150. The attack, which comes as country's Shiites are engaged in a generational power struggle, was certain to complicate American efforts to pacify an increasingly violent Iraq.
The terrorist strike against innocent civilians as they emerged from a mosque on the traditional Muslim day of prayer and rest produced what may have been the biggest one-day death toll in the war since American forces fought their way into Baghdad on April 8 and 9. [...]
The car bomb outside the mosque was detonated as Al-Hakim emerged after delivering a sermon calling for Iraqi unity and help from Arab neighbors in rebuilding and pacifying the country, witness said. [...]
By TED RALL
08/29/03: (Yahoo!News) NEW YORK - Nearly 70 percent of Americans tell Newsweek that "the United States will be bogged down in Iraq for years without achieving its goals." Yet 61 percent tell the same poll that invading Iraq was the right thing to do. The reason for this weird disconnect: people think that we're in Iraq to spread democracy and rebuild the Middle East. They think we're The Good Guys. But the longer we keep patting ourselves on the back, the more we tell ourselves that the Iraqi resistance is a bunch of evil freedom-haters, the deeper we'll sink into this quagmire.
It's time to get real.
In war, the side that most accurately sizes up the situation ultimately prevails. In this war in Iraq, our leaders thought the fall of Baghdad meant the end of the conflict. "Mission accomplished," as the banner behind George W. Bush read on the aircraft carrier. But Saddam understood the truth: the war began with the occupation. Guerilla warfare offered the only way for Iraq's tiny, poorly armed military to resist the US. The Baath Party planned to provoke US occupation forces into mistreating the population.
It worked.
Random bombings and sniper hits have made the American occupiers jittery and paranoid. They've withdrawn into fortified cantonments where they've cut off contact with civilians. Their ignorance causes them to offend Iraqi cultural and religious sensibilities. Even better, from Saddam's perspective, US troops push people around: shooting unarmed motorists, stealing their money and jewelry at roadblocks, breaking into houses in the middle of the night, manhandling wives and daughters, putting bags over men's heads and carrying them off to God knows where for who knows how long.
"US troops put their boots on the back of men's heads as they lay face down, forcing their foreheads to the ground," the Associated Press' Scheherezade Faramarzi writes about the procedure used by US troops during sweeps. "There is no greater humiliation . . . because Islam forbids putting the forehead on the ground except in prayer." Amnesty International says the US subjects Iraqi prisoners to "cruel, inhuman or degrading" conditions.
In Iraq, we are the bad guys. [...]
Blix Felt U.S. Intimidating Him Before Iraq War
08/29/03: (Reuters) VIENNA - Former chief U.N. arms inspector Hans Blix felt Washington was intimidating him to produce reports that would justify military action in the run-up to the Iraq war, the head of the U.N. nuclear watchdog said on Friday.
In an interview on BBC television's Hardtalk, International Atomic Energy Agency (IAEA) chief Mohamed ElBaradei also said he believed Iraq had not tried to revive its clandestine nuclear weapons program as the United States and Britain insist. [...]
Asked if the administration of President Bush had tried to intimidate him to produce reports support their case for a war on Iraq, ElBaradei said it had not.
"I think there were probably more efforts to intimidate Hans Blix, because there were more serious concerns about chemical and biological (weapons)," he said. [...]
Iraqi girlfriends capture GI hearts
By LARRY KAPLOW
The Atlanta Journal-Constitution
BAGHDAD, Iraq -- In the 20 weeks since the fall of Baghdad, two U.S. soldiers and two Iraqi women won each other's hearts.
The American men and Iraqi women courted, fell in love and decided to marry, but they had to battle disapproving senior American officers and fears of retribution by militant Iraqis.
When they finally held their double wedding ceremony Aug. 17, the nuptials were carried out with the secrecy and synchronization of a commando operation.
The two brides -- one in a print dress, the other in slacks -- and a few family members came to a city street corner at mid-morning. From there, an Iraqi intermediary led them to the route of their fiancés' foot patrol.
The grooms, carrying M-16 rifles, marched up in their Army uniforms, complete with bulletproof vests. A nervous Iraqi judge arrived, and the group ducked into the grassy courtyard of a dilapidated restaurant, where the vows were exchanged. [...]
Ayoon wa Azan (Every Arab Country Is In Danger)
Jihad Al Khazen
Al-Hayat
2003/08/28
I've left the radical Likudnik neo-conservatives in the U.S. administration alone, but they don't seem to want to let me go. As I was searching on the net something about Palestine, I fell upon an article that two of the worst members of the gang, Robert Kagan and William Kristol, wrote in the Weekly Standard on post-Saddam Iraq.
Both the publication and the writers figured in my series about the neo-conservatives, who have contributed to the death of young American men in an unjustified war against an inexistent threat, designed to serve only Israel's interests. This article is still inciting more men to sacrifice their lives in Iraq, which confirms that the Israeli gang is only American in name, but in reality, it is totally devoted to Israel. [...]
Two of the gang leaders, Paul Wolfowitz and Douglas Feith, who are the Deputy Secretary of Defense and his Under Secretary, are the ones who came up with the Office of Special Plans, which provides fake or exaggerated information, whenever the CIA, the FBI and the Defense Intelligence Agency don't offer "convenient" information to justify war, because such information simply doesn't exist. [...]
I say that every Arab country is in danger, and that they are all going to face the same situation that Iraq is witnessing today, unless we all stand together in the face of Israel and its agents in the U.S. administration, who are wrongfully called the neo-conservatives, and who wouldn't hesitate to sacrifice the lives of Americans themselves, so imagine what they could do to us.
Blair's U-turn as he admits central role in naming Kelly
By Kim Sengupta, Paul Waugh and Ben Russell
29 August 2003
Tony Blair was forced to admit yesterday that he was personally responsible for Dr. David Kelly's identity being disclosed, in direct contradiction to his denial at the time of the scientist's death.
During his much-awaited, historic appearance before the Hutton inquiry, the Prime Minister conceded his central role in the process that led to Dr Kelly's name being confirmed to the media. [...]
Just over five weeks ago, on learning of Dr Kelly's apparent suicide during an official flight from Shanghai to Hong Kong, the Prime Minister had "categorically" and "emphatically" denied he had played a part in revealing the scientist's name. [...]
Britain aims to sideline Franco-German plan for separate EU military structure
By Stephen Castle in Brussels
29 August 2003
Britain will table plans today designed to end French and German ambitions for a separate EU military structure that could rival Nato.
The British proposal, which is likely to provoke a showdown at a meeting in Rome, would lead to a full-time military planning cell for the EU. But it would make the cell part of Nato and it would be based at the alliance's military headquarters at Mons, Belgium. [...]
Frustrated by the lack of progress towards a common defence policy, the four countries pledged to set up a joint military planning centre in the Brussels suburb of Tervuren. This is seen as the embryo of an independent EU military structure, which is anathema to Britain because it wants Europe's defence initiative anchored firmly within the transatlantic Nato alliance. [...]
Angry Londoners Demand Answers on Power Blackout
Friday, August 29, 2003; 2:30 PM
By Paul Majendie
LONDON (Reuters) - London Mayor Ken Livingstone led angry demands on Friday for answers on how a power failure paralyzed the capital and financial hub of the world's fifth-largest economy, leaving 500,000 commuters stranded.

Train and underground services creaked back into action after the blackout in the rush-hour on Thursday evening left many Londoners trudging home on gridlocked, rain-soaked streets where half the traffic lights were knocked out. [...]
The half-hour blackout was reminiscent of the chaos that gripped New York and other parts of North America earlier this month. British officials had said then that a similar disaster was unlikely in Britain.
The country's bulk electricity supplier National Grid Transco, under pressure to explain how a city of some eight million people was plunged into chaos, said it was still investigating the cause but described it as a freak occurrence. [...]
A Reader Comments: Blackouts...first NY now London. I think that, like the message that was sent to Bush, via the Atlantis explosion, these blackouts are more of the same, with Blair being added to the recipient's list. The Londoners didn't take it so "in stride" as the New Yorkers did, which is also telling.
Alarm over Hungary's shrinking lake
IAN GEOGHEGAN AT LAKE BALATON
CENTRAL Europe's biggest fresh water lake is shrinking after years of hot summers and low rainfall, prompting fears of an ecological and economic catastrophe.
Lake Balaton, in Hungary, has lost millions of gallons of water, exposing large mudflats and forcing visitors to walk far from the shore before they can swim.
[...] Miklos Zagoni, a science historian at Budapest University, said Balaton, as a shallow lake with an average depth of little more than 10ft, is an accurate gauge of climate change.
"Balaton's stability over the years shows the stability of climate change, but the last four years shows a big turn," he said. "This is the fourth year Balaton has had more evaporation than precipitation - a typical case of climate change.
"Statistically, this is a very significant trend change, and I believe it's a direct result of global warming."
Judge's downfall is one creepy tale
By Monica Yant Kinney
Inquirer Columnist
Talk about a fall from grace.
One minute, Stephen W. Thompson's the man in the robe on the bench, passing judgment on all who come before him in his courtroom.
The next minute, he's the sunken-eyed bad guy slumped in the defendant's chair, the supposed sicko listening to prosecutors paint him into a creepy criminal corner.
It's been ages since the forces fighting child pornography have had a poster child like this.
The case is so graphic, it even made Maureen Kanka - mother of Megan, namesake of Megan's Law - wince.
Thompson's hardly an average alleged dirty old man.
He was a Superior Court judge, a respected legal mind and decorated Vietnam War veteran who taught disabled kids how to ski.
And, if you believe federal investigators, a criminal mastermind who used the government-issued laptop he kept on the bench to order kiddie porn - and high-tech software called "Evidence Eliminator" to cover up his law-breaking tracks. [...]
Detectives May Have Found Body Of Missing Seattle Teen

SNOHOMISH COUNTY - A body found late Thursday in a shallow grave on the Tulalip Indian Reservation is believed to be that of a missing Seattle teen. Investigators believe the boy was killed by two teen acquaintances, possibly seeking revenge for the victim raping a suspect's girlfriend. [...]
Witness says boy charged in murder plot was swayed by friend's power
CAMDEN, N.J. -- A teenager charged with plotting a killing spree believed the alleged ringleader was a powerful anti-Christ figure with special powers, a psychiatrist testified Thursday. [...]
'Addict' cuts off head of neighbor
By Ruby P. Silubrico
"HE looks like a vampire, that's why I cut his head."
This was how a 21-year-old drug dependent from Zamora Extension, City Proper, pictured his neighbor whom he killed in a most gruesome way Thursday.
The suspect, Joenar Galvez Jr., who is now detained at the Police Precinct 1 (PP1), is facing charges for killing Restituto Hasermida, 56.
Police said that at around 6 a.m., Galvez stormed Hasermida's house, hit the victim unconscious and cut off his head and sex organ.
He then placed the victim's head on a stick and carried it around the neighborhood while shouting, "Si Bongkoy (referring to the victim) pinatay ko kay aswang kag bampira (I'll killed Bongkoy because he's a witch and a vampire)."
Man to Hang for Killing 8 Kids in Japanese School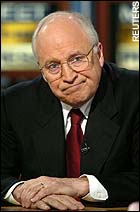 Halliburton's Deals Greater Than Thought
By Michael Dobbs
Washington Post Staff Writer

Halliburton, the company formerly headed by Vice President Cheney, has won contracts worth more than $1.7 billion under Operation Iraqi Freedom and stands to make hundreds of millions more dollars under a no-bid contract awarded by the U.S. Army Corps of Engineers, according to newly available documents.
The size and scope of the government contracts awarded to Halliburton in connection with the war in Iraq are significantly greater than was previously disclosed and demonstrate the U.S. military's increasing reliance on for-profit corporations to run its logistical operations. Independent experts estimate that as much as one-third of the monthly $3.9 billion cost of keeping U.S. troops in Iraq is going to independent contractors. [...]
Jon Rappoport
No More Fake News
[...] A former employee of Brown and Root (a subsidiary of Halliburton) who worked on the North Slope of Alaska in the 1970s, wrote to say that, in discussions with British geologists at the time, he was told in no uncertain terms that "there was enough oil on the North Slope to supply the lower 48 [states] for the next five hundred years."
"They [the geologists] who worked for British Petroleum] told me the oil companies furnished the government with their proven, and probable, [oil] reserve estimates. According to them [the geologists], oil was like diamonds---only a limited quantity was allowed on the market…"
This former employee of Brown and Root also referred me to Boeing Energy, which he states advocates solar energy as a viable alternative to oil. For example, one solar tower generates between 15 and 100 megawatts of electrical power, at reasonably competitive prices.
By comparison, as of 1982, each main unit at the San Onofre nuclear plant, in CA, put out 1000 megawatts, enough to power San Diego. So a single solar tower could handle a township of 100,000.
Quite an interesting picture. One, there is plenty of energy. Two, solar is a viable alternative. [...]
Bush Plans to Cut Federal Pay Raises
By LEIGH STROPE
AP Labor Writer
WASHINGTON (AP) - Citing a national emergency that has existed since the 2001 terrorist attacks, President Bush said Wednesday he will cut the pay raises that most civilian federal employees were to receive in January. [...]
Privacy group gets CIA chief's personal data for 26 dollars

WASHINGTON (AFP) - A privacy group, seeking to highlight the lack of protection of sensitive personal data, says it bought the social security number of CIA chief George Tenet and other top US officials for 26 dollars. [...]
Public urged to avoid biometric trial
By Gareth Morgan
No cooperation - no ID cards, say privacy advocates
Privacy campaigners are urging people not to participate in a Home Office biometric passport trial due to take place this year.
Home Office officials have confirmed that the UK Passport Service intends to run a trial of biometric testing, in an as yet unnamed town with a population of around 10,000. [...]
Abandon crucifix: Catholic priest
By Glenis Green
A SUNSHINE Coast Catholic priest has been accused of undermining church teachings by saying the crucifix should never have become the symbol of Christianity and that Jesus would have been crucified naked. Under fire: Crucifix in prayer book
Father John Dobson, the Sunshine Coast dean and Caloundra priest, made the comments in his column in the Sunshine Coast Sunday newspaper last month. [...]
Army to make first large burn of sarin near populated area

BIRMINGHAM, Alabama (AP) -- The Army said Thursday it will destroy about 800 gallons of sarin nerve agent in the first bulk burn of the lethal chemical at the Army's newest weapons incinerator.
French heatwave kills 11,435 in two weeks
By Jo Johnson in Paris
August 29 2003 18:12

The heatwave that roasted France this summer killed 11,435 people in the first two weeks of August alone, making it, in human terms, one of the worst natural disasters in the country's history.

The provisional figures in the first government estimate, published on Friday, do not take into account the abnormally large number of elderly and frail people who have continued to succumb to the effects of the freak temperatures since the end of the heatwave. The head of the French hospital co-ordination service said it was "undeniable" abnormal numbers were still dying. [...]
Two dead, 200 evacuated in Italian storms

ROME (AFP) Aug 30, 2003
Two people died near Udine in northeast Italy late Friday and more than 200 people were evacuated from their homes as torrential rain caused landslides near the Austrian border.
One of the victims drowned after being caught up in a mudslide near the village of Malborghetto Valbruna while the other died when a small hotel collapsed on a mountainside, rescue workers said.
Two thirds of the 300 residents of Dogna were evacuated when floodwaters swept down a nearby river following day-long rain, swamping the town hall to a depth of 40 centimetres (16 inches).
As many Germans and Austrians were on their way home after the holidays, traffic was halted on the A23 Palmanova-Tarvisio highway due to two mudslides while many other roads were blocked.
Man killed by lightning as violent storms lash France, Switzerland
BELFORT, France (AFP) Aug 29, 2003
Storms and strong winds lashed eastern France and Switzerland overnight, provoking blackouts and property damage and killing one man struck by lightning, authorities said Friday.
The 84-year-old victim was killed late Thursday as he walked in a field near the town of Vernet-la-Varenne in central France, firemen said, updating previous reports of only minor injuries.
Lightning strikes also caused several fires, including one that burnt a house in the French Alps to the ground, while the gusts tore the roof off an airport in Chambery in a nearby region. [...]
Power stations in the Alps were damaged by fallen trees, cutting electricity to more than 60,000 homes, and a broken high-voltage cable stalled train services in southeast France. [...]
In Switzerland, officials said they were evaluating the damage caused, and said electricity supplies also caused blackouts and trees crushed several cars. They had no reports of injuries in the country. [...]
Tornado kills seven, injures 52 in eastern Chinese province
New findings shake up earthquake research
Christopher Dunagan
Sun Staff
August 29, 2003
Walking side by side, Craig Weaver of the U.S. Geological Survey and U.S. Rep. Jay Inslee, D-Bainbridge Island, hurried along a wooded trail near IslandWood learning center on Bainbridge Island.
Suddenly, they took a detour and entered a clearing, where a deep, narrow trench had been cut into the ground.
"Welcome to the Seattle fault," Weaver said. "Without some special tools, you'd never know it was here."
The side of the trench was covered with colored tags, showing layers of soil and rock.
Brian Sherrod, another USGS scientist, was standing in the trench, where he has been marking the strata for the past two weeks. He hopes his work will provide answers about seismic events that deformed the ground here over thousands of years.
It is well understood that a cataclysmic earthquake occurred 1,100 years ago on the Seattle fault -- which runs from Bellevue through Seattle, across Bainbridge Island and into Central Kitsap.
The force of the quake was so great on Bainbridge Island that it thrust the beach at Restoration Point upward by 25 feet, leaving the beach high and dry.
What isn't well understood is the geological extent of the Seattle fault and how frequently large and small earthquakes occur.
Explosions sighted at Mexico volcano
Saturday, August 30, 2003 (Mexico City): Lava flowed from Mexico's Volcano of Fire on Friday and explosions were heard from its crater, but civil defence officials said there were no signs of major danger.
Volcano experts said there had been explosions from the four thousand-metre (12,000 foot) volcano in Colima state at about midnight. There had been a very light fall of ash in Colima state's capital, Colima city as well. [...]
From correspondents on Reunion Island

THE charred body of a 22-year-old man who died while trying to get a photo of an erupting volcano on France's Indian Ocean island of Reunion was recovered today after a difficult high-altitude operation, police said. [...]
Researchers may be able to predict earthquakes
As Fiordland recovers from the magnitude 7.1 earthquake which shook the region last week, a research breakthrough could soon make it possible to predict quakes before they happen.
Professor Frank Evison from Victoria University's school of earth sciences and Dr David Rhoades from the Institute of Geological and Nuclear Sciences have analysed seismographic records on 60 big earthquakes around the world.
Earth movements in the years before those big shakes exhibited a strikingly similar pattern - a pattern that was repeated with last week's quake.
"In Fiordland there were quite small quakes between 1975 and 1989. Since 1989 they have been quite big.
"If you can find the point when the quakes change from small to big, you can predict when the really big one will hit."
Professor Evison says the same pattern preceded the 1989 shake that hit Oakland in northern California and the 1995 Kobe earthquake. [...]
Two quakes hit southwestern Iran
TEHRAN (AFP) Aug 29, 2003
Two earthquake measuring 4.5 and 4.7 on the Richter scale rocked southwestern Iran Thursday night and Friday, the official IRNA news agency reported.
There were no immediate reports of casualties or major damage.
Thursday evening's quake hit the town of Jahrom in Fars province at 11:01 pm (1831 GMT), while Friday's temblor struck between the towns of Khormouj and Tangestan in Bushehr province at 11:27 am (0653 GMT). [...]
Russian environmentalists face indifference, harassment
IRKUTSK, Russia (AFP) Aug 30, 2003
Russia's environmentalists are fighting an uphill battle to try and preserve their vast country's endangered nature, in the face of widespread public indifference and harassment by security agencies. [...]
Fading stars 'spell the end of the universe'
August 18, 2003
The universe is slowly fading out, according to a new study of 40,000 galaxies.
Astronomers have discovered that, for billions of years, not enough new stars have been born to replace those that are dying.
The results show that the cosmos is gradually getting dimmer, and in time no stars will be left shining.
By observing the light from different galaxies the astronomers logged how many young, recently formed stars there were at different times in the universe's 14- billion year history.
Professor Alan Heavens, from Edinburgh University's Institute for Astronomy, who helped carry out the study, said: "Our analysis confirms that the age of star formation is drawing to a close.
"The number of new stars being formed in the huge sample of galaxies we studied has been in decline for around six billion years - roughly since the time our own Sun came into being."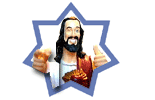 Father accused of murdering 'anti-Christ' son
Associated Press
17:36 Friday 29th August 2003
The father of a four-year-old boy missing since January has been charged with murder.
Prosecutors in Nebraska said they would seek the death penalty if 25-year-old Ivan Henk is convicted of killing Brendan Gonzalez, who disappeared in January.
The child's body hasn't been found, but during an earlier court hearing on unrelated charges, Henk shouted: "The reason I killed Brendan is that he was the anti-Christ. He had 666 on his forehead." [...]
Pop stand girls back at work, thanks to St. Paul mayor
Kevin Duchschere, Star Tribune
Published August 30, 2003
After receiving a mayoral pardon, Mikaela and Annika Ziegler were back in business Friday selling drinks outside their St. Paul home near the State Fairgrounds.
Mayor Randy Kelly directed city licensing director Janeen Rosas to allow the Ziegler sisters, ages 7 and 4, to reopen their pop stand Friday, two days after a city inspector told them they couldn't sell beverages without a license. Their story raised eyebrows all over the country. [...]
Scientists dream of bringing Astro Boy to life
TOKYO — In Osamu Tezuka's legendary 1950s comic series "Astro Boy," a brilliant professor whose son is killed in a traffic accident brings him back to life in 2003 in the form of a boy robot with a soul.
Today, a group of Japanese scientists is planning to turn science fiction into science fact by creating a humanoid robot with the same mental, physical and emotional powers as a 5-year-old. [...]
The Whitehaven News
A UFO was spotted over Whitehaven on Saturday night. [...]
"It was pear shaped and came in from the Solway Firth over the Valley. There were no navigation lights, just white lights all round it and some sort of fabrication linking the thing up. It was very unusual. I had never seen anything like it – and none of us had been drinking." [...]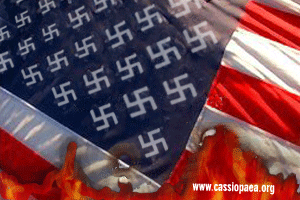 Creative Writing or Criminal Act?
By Leif Strickland
NEWSWEEK WEB EXCLUSIVE
An Oklahoma high-school student says his violent short story was fiction. Local prosecutors called it a felony

AFTER HE FINISHED his assignments in a computer class one day last year, Brian Robertson - then a senior at Moore High School, in Moore, Okla. - penned that chilling scenario and saved it on the school computer's hard drive.
Robertson insists the two pages of writing were fiction—a work of dark 'literary art,' he told NEWSWEEK. But local prosecutors saw it differently. In April 2002, after a teacher discovered the file on the computer, the district attorney charged Robertson with the felony offense of "planning a violent act."
Robertson, who is now 19, became the first person in the Oklahoma City area charged under that law, which carries a maximum sentence of 10 years in prison. Prosecutors concede there's no evidence that Robertson's work was anything but a disturbing burst of creativity. But they say criminal intent isn't required to prosecute someone under the "planning a violent act"law, which was enacted by the state legislature in June 2001...[...]
And Finally...
Teen Charged in purchase of Pencil
WSS News - Because We Say So
Local Prosecutors charge 16 year old high school Student for possession of a pencil with intent to write.
Oklahoma Authorities were tipped off by his fellow students and made a search of his home, confiscating all of his property including a pencil and several sheets of paper.
Local prosecutors told reporters yesterday that technically speaking, these are not contraband items, but the young man is said to possess above average intelligence and may use the writing utensils to voice ideas, and that is a felony offense.
Although the search of his house revealed no previous instances of him using pencils to write down ideas, prosecutors believe that given his low marks in Public School despite his literary and academic aptitude, may lead to a dissident mental state and lead him towards felonious attempts at expression.
---
Remember, we need your help to collect information on what is going on in your part of the world!
We also need help to keep the Signs of the Times online.
Obviously, there are a lot of folks out there who do NOT like what we are doing - our own special brand of news coverage - and they are working day and night to create almost insurmountable problems for us, designed to grind us down and render our plans to be able to increase our production (which include a weekly radio show that is currently in the implementation stage) impossible to bring to fruition. We are coming under increasing pressure from many directions all at once.
Our need for financial support has never been greater, including support for legal initiatives to halt the madness of several of the para-COINTELPRO activities currently launched against us. These operations are designed to create a platform to justify utilizing police state tactics so as to silence, and even ultimately, destroy us.
Please: We need your help.
The campaign of lies and disinformation would be frightening under normal circumstances; considering the present state of the world and the machinations of the "National Security State," it is terrifying.
Please - if you have been helped by our work -
won't you help us NOW?

---

Check out the Signs of the Times Archives

Send your comments and article suggestions to us.
---
Fair Use Policy
Contact Webmaster at signs-of-the-times.org
Cassiopaean materials Copyright ©1994-2014 Arkadiusz Jadczyk and Laura Knight-Jadczyk. All rights reserved. "Cassiopaea, Cassiopaean, Cassiopaeans," is a registered trademark of Arkadiusz Jadczyk and Laura Knight-Jadczyk.
Letters addressed to Cassiopaea, Quantum Future School, Ark or Laura, become the property of Arkadiusz Jadczyk and Laura Knight-Jadczyk
Republication and re-dissemination of our copyrighted material in any manner is expressly prohibited without prior written consent.
.