---
Remember, we need your help to collect information on what is going on in your part of the world!
---
The Big Blackout
Power cut chaos hits millions in North America

ALASTAIR JAMIESON AND ANNETTE WITHERIDGE IN NEW YORK

MILLIONS of people across the north-eastern United States and Canada were plunged into confusion and chaos last night after a huge power cut.

Buildings were evacuated, airports shut down and rush- hour traffic became gridlocked after the blackout hit New York, Detroit, Cleveland, Toronto and Ottawa.

Amid scenes of panic which brought back memories of the 11 September attacks, hundreds of thousands of people in lower Manhattan fled office blocks and underground stations unsure of what had happened - although terrorism was quickly ruled out as a cause of the disruption.

Many were left trapped in darkness on subway trains in 32C (90F) heat while police officers - who admitted they had no idea what was going on - went into pre-arranged emergency mode.

"This is the highest level of security alert. The plans that were drawn up after 11 September are now in place," one officer said.
It looks like the power is slowly coming back on across the affected areas. Now the hunt is on to find out why it happened. The first thing that was ruled out was "terrorism".
Canada, U.S. exchange blame for outage

Last Updated Fri, 15 Aug 2003 5:32:44

TORONTO - Canadian and U.S. officials are blaming each other for the massive blackout that struck the Northeast U.S. and Ontario on Thursday.

Initially, Ottawa said the failure had occurred when lightning struck a power plant in the Niagara region on the American side of the border.

The Ontario government later said a fire at a Niagara power plant in New York had caused the blackout.

Ottawa later said the fire had taken place at a nuclear power plant in Pennsylvania.

Then, Canadian Defence Minister John McCallum stated only that the U.S. section of a shared power grid was the source of the problem.

New York state officials, however, said a power transmission problem in Canada was the source of the blackout.

Ottawa's blackout theories rejected by U.S.
Departments weigh in with the 'bizarre'

By MARINA JIMENEZ
Friday, August 15, 2003 - Page A8

The Liberal government's theories about what caused yesterday's power outage were quickly dismissed as bizarre and erroneous yesterday by U.S. officials, raising questions about the information.

Within hours of the 4:15 p.m. blackout, senior officials in Ottawa gave precise, if conflicting, explanations for the disaster that left vast swaths of Ontario and northeastern U.S. in darkness.

They blamed: lightning in the Niagara region; a fire at a Niagara power plant; and finally a fire at a Pennsylvania nuclear power plant, an idea a spokeswoman from the plant called "bizarre."

Jim Munson, a spokesman for Prime Minister Jean Chrétien, was the first to weigh in, saying that lightning had struck a power plant in the Niagara region on the U.S. side. He later withdrew the remarks, saying he had just been passing along information that turned out to be false. Officials, though, insisted the source of the problem was in the U.S. section of the intricate power grid shared by the northeastern United States and Canada.

William Edwards, president of Niagara Mohawk, the power company, refuted this speculation, calling it "uninformed and premature". He said his utility reported no equipment damage and that power losses in the Niagara system were mostly from "safety mechanisms built into our system."

A spokeman with the New York Power Authority said the Niagara power plant was running and had not experienced a lightning strike.

The next theory came from Defence Minister John McCallum, who insisted a fire at a Pennsylvania nuclear plant was to blame. He said he obtained this information from the defence department.

"That is absolutely not true," said Pennsylvania Emergency Management Agency spokeswoman Maria Smith.

U.S. officials pointed an accusing finger at Canada, although their own theories were of a more general nature. New York City Mayor Michael Bloomberg told CNN the power outage originated in Niagara Falls, Ont.

New York Governor George Pataki's office said it was looking at a power transmission problem from Canada as the most likely cause of the problem.

On one matter both countries agreed: terrorism was definitely not to blame for the failure of the power system.

Blackout: Power slowly coming back
Not terrorism, Pentagon says

By early evening, Hydro One, the Crown corporation that operates the province's power, was separating from the U.S. system in order to restore order, said Jim Munson, aide to Prime Minister Jean Chretien.
Perhaps Canada needs to "separate from the US system to restore order"?
So we see the name-calling beginning. Of course, the politicians on both sides of the borders are going to need to justify to their constituents that it was somebody else. So it is normal for them to blame someone else: Canada blames the US, the US blames Canada.
Last Updated Thu, 14 Aug 2003 22:31:18

TORONTO - The northeastern part of North America has been plunged into darkness twice before, in 1965 and 1977.

The great blackout of 1965 began at 5:27 p.m. on November 9, 1965. Within minutes, 30 million people in Canada and the northeastern United States were without power.

That blackout was blamed on the failure of a power relay at the Sir Adam Beck Station No. 2 in Niagara Falls.

A later investigation showed that the relay was set too low to handle the power going along five lines into Ontario. When the relay failed, it then overloaded a power station in Massena, New York, which then cascaded through the rest of the northeast. Power was restored to some areas by 11 p.m. that evening, more by 2.a.m. the next morning and all power was restored by 6:30 that morning.

A lightning strike blacked out much of New York City and surrounding areas on July 13, 1977. Although the 1965 blackout had been largely peaceful, the 1977 New York blackout was marred by rioting.

We predicted blackout: energy expert

Last Updated Fri, 15 Aug 2003 2:39:12

BOULDER, COLORADO - Energy experts have been warning about large-scale blackouts in North America since the early eighties.

Bill Browning of the Rocky Mountain Institute in Colorado says a report for the U.S. Pentagon in 1982 cautioned the American government about the fragility of the power grid system in North America...

"Everyone is pulling power and there's lots of big stations on the grid. All you need is one tenuous problem and it cascades throughout," Browning told CBC News Online.

Other experts agree.

"It's pretty close to peak demand," Gerry Angiovine of Navigant Consulting in Calgary, told CBC News Online.

"If suddenly you get one or two of the big suppliers going down…you may have a situation where you've got more being drawn than the system can supply…" he said.

Browning says a few years ago the same thing happened on the West Coast. Six states lost power all because a squirrel got burned on one of the transformers at a crucial time.

"Can you imagine? The entire power system breaks down because of a small rodent?"
Curiously, the C's had something to say about this blackout on the West Coast.

Comment:
March 17, 1996

Is there a correlation to the massive power blackouts on the West Coast that have been happening recently, to the government messing around with the HAARP Project, and other related weapons testing systems?

A: Not HAARP.

Q: (T) OK, not HAARP. Something else that they're messing with? (L) Well, why don't we just ask, what's the cause of the blackouts? (T) OK, what's the cause of the blackouts? Good question!

A: 4th density bleed through has many "fun" possibilities.

Q: (L) Oh, fun! (T) 4th density Bleed through? This is part of the bleed through from the different bases on the West Coast?

A: More or less.

MCDONALD'S STATEMENT ON UNIDENTIFIED FLYING OBJECTS:

As submitted to the House Committee on Science and Astronautics at July 29, 1968, Symposium on Unidentified Flying Objects, Rayburn Bldg., Washington, D.C., by James E. McDonald.

"Then there are scattered instances in which substantial power distribution systems have failed at or very near the time of observation of aerial phenomena similar, broadly speaking, to one or another UFO phenomenon. I have personally checked on several such instances and am satisfied that the coincidence of UFO observation and power outage did at least occur. Whether there is a causal connection here, and in which direction it may run, remains quite uncertain.

Even during the large Northeast blackout, November 9, 1965, there were many UFO observations, several of which I have personally checked. I have inquired at the Federal Power Commission to secure data that might illuminate the basic question of whether these are merely fortuitous, but the data available are inadequate to permit any definite conclusions. In other parts of the world, there have also been reports of system outages coincident with UFO sightings. Again, the evidence is quite unclear as to causal relations."

The largest wave of UFO sightings occurred in 1965. From coast to coast strange low flying objects were reported almost nightly by people of all ages and walks of life. These sketches compiled by a NICAP researcher represent a small sample of hundreds of investigated cases in which truly unknown objects were judged to have been involved.

As the year progressed the number of reports rose dramatically. On the night of August 2 thousands of people in 4 midwestern states witnessed spectacular aerial displays by large formations of UFOs. That same night a multicolored disc was photographed in Tulsa Oklahoma while several persons watched it perform low altitude maneuvers. This picture was extensively analyzed, pronounced authentic, and later published by Life magazine and many newspapers.

But the year's most incredible development was yet to come. On the evening of November 9 hundreds of UFO sightings were reported throughout the northeast. In New York State luminous objects were seen hovering over 3 very significant locations.

A Niagara Falls power plant
A [Syracuse] relay station
and the heart of New York City

Within moments of the Syracuse sighting 9 northeastern states and parts of Canada experienced the largest power failure in history. Media accounts including those by NBC news, The Associated Press, and some local papers openly reported the UFO sightings and in a few cases suggested that they be investigated as a possible cause of the blackout. However, before this speculation could gain much momentum the Federal Power Commission announced that the problem had been caused by a broken relay in a Canadian power plant. This answer was accepted by the press and public and the UFO angle was quickly forgotten.
When searching for some understanding of what is the background for these blackouts we decided to take a look at UFO sightings that have occurred during similar situations in the recent past. We are not saying that there is a causal relationship here, because we don't know, but it is interesting to examine such "coincidences." Richard M. Dolan in his book UFO's and the National Security State describes McDonald's career, his nearly impeccable examination of UFO's, and his mysterious death.
ARE UFOs CAUSING MASSIVE POWER BLACKOUTS WORLDWIDE?

The Great Northeast Blackout of 1965

[...] On November 9, 1965 the northeastern region of the United States and Canada was abruptly plunged into blackness. The worst blackout on record came to be known as the 'Big Blackout'.[...]

Mass media coverage naturally focussed on the human aspect of the blackout and to a lesser extent, on the delay in determining the cause of the breakdown.

There was, however, an even more dramatic story.

UFOs had been reported in the vicinity of strategic hydro installations at the time of the blackout. The impressive number of
credible sightings led many researchers to consider the possible role these craft may have played in the power collapse.

The researchers included the late Dr. James E. MacDonald,(3) a physicist at the University of Arizona; former NICAP director Major Donald E. Keyhoe; and astronomer Dr. J. Allen Hynek, the current director of the Centre for UFO Studies.

Immediately following the breakdown, the U.S. Federal Power Commission and the Ontario Hydro-Electric Power Commission launched a full-scale investigation into the cause. At first, it was reported that the trouble originated with a mechanical breakdown in a high voltage line between Buffalo and Niagara Falls.

According to the [Toronto] 'Globe and Mail':

The report turned out to be false. Then a sub-station near Syracuse was reported to be the cause of the failure, but
repairmen found it in perfect condition.

Finallly, six days after the blackout, Ontario Hydro engineers traced the trouble to the mammoth Sir Adam Beck No.2 Generating Station at Queenston, Ontariom north of Niagra Falls.

It seems that just prior to the blackout, power was flowing from Sir Adam Beck No.2. into Ontario, then across the border via Cornwall into New York State. In graphic terms, power was flowing clockwise in a loop around Lake Ontario.

At 5:16pm, a backup relay on one of the six lines linking Sir Adam Beck tothe rest of the province mysteriously tripped the line's circuit breaker, which acts much like a household fuse.

In quick succession the cut-off power jumped to the other five lines, causing an overload that tripped the circuit breakers on these lines as well.

A veritable tidal wave of electricity - 1.1 million kilowatts - flowed in the opposite direction into New York State. (5) Inexplicably, the relays on the New York lines failed to isolate and contain the overload. Within seconds, the entire grid of thirty-one interconnected power utilities of CANUSE (Canada-United States Eastern Grid) had broken down.

Although experts could pinpoint the origin of the blackout, they were baffled by the cause of the relay malfunction and the failure of the protective systems to contain the overload.

In the words of Ontario Hydro's system supervising engineer, Jim Harris: "It's incredible! I would have said this was impossible if I hadn't seen the evidence." (6)

The mystery deepened when it was discovered that the relay had not in fact malfunctioned, but had merely reacted to a sudden surge of power from an unknown source.

As stated in the final report of the U.S. Federal Power Commission: "The precise cause of the backup relay energization is now known." Where did the unexplained surge of power come from? To this day that question has remained unanswered.

Or has it? [...]
So we see previous links between 4D bleed through and blackouts. We have two countries blaming each other. We have meteorites hitting populated regions of the Earth with greater and greater regularity.

Bush Doesn't Let Blackout Upset Lunch With Troops
By ELISABETH BUMILLER
SAN DIEGO, Aug. 14 — President Bush was having lunch with troops at the Miramar Marine Corps Air Station when Joe Hagin, his deputy chief of staff, told him of the massive blackout on the East Coast.
But unlike the morning of Sept. 11, 2001, when news of another New York catastrophe sent Mr. Bush on an odyssey on Air Force One, today he continued his lunch and went ahead with plans to attend a $1 million political fund-raiser here this evening. Still, he spent the rest of the afternoon on the phone trying to sort out the damage and the cause of the power failure with his top national security aides. [...]
Comment: Of course! Why would he? Bush didn't allow 9/11 to interfere with his story time for kids, as this little film clip proves, no matter what this Bush Reich apologists says about Bush's "odyssey."
Black out? This is only the beginning of the Neo-Con plans
Posted By: lawgiver1
Date: Thursday, 14 August 2003, 6:35 p.m.
In Response To: MASSIVE BLACKOUT HITS NYC, TOLEDO, CLEVELAND, & DETROIT (WalksFar)
Firstly, the description being offered for the cause of the NYC power outage a/k/a BLACKOUT is a deja vu of the 1960's NYC blackout. I lived through it and remember it very well.
Secondly, this is only the beginning of the Neo-Con Terrorism scenario. Expect unknown contamination of water supplies, food shortages, etc. with no plausible (pronounced "truthful") explanations.
Why? Far too many people are finding out that the falsified "Wag the Dog" stories regarding Afghanistan, Iraq, and 911 are leading back to Washington City as the source. That means Americans are realizing they've been conned. Because of that, the fake Osama and Sadaam terrorista plans from Washington City are falling apart.
The intelligence gathering capabilities and electronic surveilance equipment available to America is second to none. YET, Osama bin Laden and Sadaam Hussein - the purported patriarchs of the neo-con terrorism - simply can't be captured or even found. Give me a break!
In order to gain their shadowy objectives, the Washington City Executive Deception Corps will have to lay aside their previous plans and begin with "natural" catastrophies - like no electricity, no water, no fuel, and no food - in order to give Homeland Security a place and reason to set their teeth into.
Forget any new 911 scenarios... they planned all along to cripple this land where they can achieve the fastest results by making Americans beg them for the commodities that are needed in each and every home.
Think about it...

With the news just out of major power blackoutsfrom Toronto to New York city, let me refer you to this from a talk given in November 2000, by Richard C. Duncan at a Pardee Keynote Symposia of the Geological Society of America, in Reno, Nevada:
"...any number of factors could be cited as the 'causes' of [energy supply] collapse. I believe, however, that the collapse will be strongly correlated with an 'epidemic' of permanent blackouts of high-voltage electric power networks - worldwide. Briefly explained: "When the electricity goes out, you are back in the Dark Age. And the Stone Age is just around the corner."

Colombian gun-running scandal links shady Israelis, Al-Qaeda

Trio sought for providing arms to group branded 'terrorist' by US. 3 from Jewish state also have ties to Lebanese and bin Laden's network
Ed Blanche
Special to The Daily Star
BEIRUT: Guatemalan authorities this week ordered the arrest of three Israelis for allegedly running 3,117 AK-47 assault rifles 5 million rounds of 7.62mm ammunition to a group of right-wing Latin American paramilitaries, the United Self-Defense Forces of Colombia (AUC), which the US State Department has branded a terrorist group and says has links to the country's cocaine barons.

Israeli arms dealers and mercenaries have been linked to South American drug cartels and unsavory right-wing regimes in the region since the 1970s, often apparently doing the United States' dirty work. But the latest arms scandal has a particular resonance given President George W. Bush's "war on terrorism" and Washington's support for the Colombian government against leftist terrorists known as the Revolutionary Armed Forces of Colombia (FARC). [...]
An exhaustive report on the scandal that involved Nicaragua, Guatemala and Colombia by the General Secretariat of the Organization of American States (OAS), obtained by The Daily Star, links the Israeli arms dealers with Lebanese arms brokers in West Africa allegedly involved in guns-for-diamonds deals that helped fund Osama bin Laden's Al-Qaeda network.
On Aug. 8, a Guatemalan court issued arrest warrants for the three Israelis, Shimon Yelinek, who headed the DIGAL S.A. arms trading company in Panama, and Ori Zoller and Uzi Kissilevich, who own the Guatemala-based company Grupo de Representaciones Internacionales (GIR SA), which handled the purchase of the weapons and ammunition. [...]
The OAS report, dated Jan. 6, 2003, identifies Zoller as GIR SA's owner and as a representative of Israel Military Industries (IMI), the state-owned flagship of Israel's defense industry. It said he was a former intelligence officer with the Israeli Army's Special Forces.
The Israeli Defense Ministry later denied that any of the Israelis involved in the gunrunning were licensed arms dealers. However, the highly detailed OAS report, including testimony apparently provided by Zoller, notes that a month after the arms had been secretly delivered to Colombia, Zoller received two wire transfers totaling $56,000 from the Mercantile Discount Bank of Tel Aviv and the First International Bank of Israel in the same city.
The OAS report said Kissilevich, Zoller's partner in GIR SA, was a former member of the Israeli military. [...]
The arrest of the Israelis wanted in the Colombian scandal, should they ever stand trial, could lead to more embarrassing revelations about their clandestine operations in Latin American that neither Israel nor the US would like to see the light of day.
Asociated Press Removes Mention of US Helicopter Purposely Tearing Down Islamic Banner in Iraq
By Paul Sperry
WorldNetDaily.com
WASHINGTON – A former Energy Department intelligence chief who agreed with the White House claim that Iraq had reconstituted its defunct nuclear-arms program was awarded a total of $20,500 in bonuses during the build-up to the war, WorldNetDaily has learned.
Thomas Rider, as acting director of Energy's intelligence office, overruled senior intelligence officers on his staff in voting for the position at a National Foreign Intelligence Board meeting at CIA headquarters last September.
His officers argued at a pre-briefing at Energy headquarters that there was no hard evidence to support the alarming Iraq nuclear charge, and asked to join State Department's dissenting opinion, Energy officials say.
Rider ordered them to "shut up and sit down," according to sources familiar with the meeting. [...]
Untold Story: U.S. Newspapers Ignore Iraqi Civilian Deaths
News Analysis, Mohamad Ozeir,
Pacific News Service, Aug 11, 2003
Editor's Note: International, Arab and even U.S. news services have reported and counted the deaths of Iraqi civilians since the official end of hostilities in Iraq -- but U.S. newspapers largely ignore the story.
Most reports coming out of Iraq are built around the casualties of American soldiers in post-war attacks. Deaths and injuries among Iraqi civilians, however, rarely make it to the pages of U.S. newspapers, even when the Iraqis are killed in the same incident -- and even when major international newswires report these casualties. [...]
Comment: In our photo essay, Warning, we did not include the most graphic photos of Bush's murderous crusade. Of course, after we put it up we received the usual "war is hell" speech from various individuals, also showing a complete lack of concern for U.S. Troops.
Penny-pinching and privatization make life tougher for troops
PAUL KRUGMAN
New York Times
A few days ago I talked to a soldier just back from Iraq. He'd been in a relatively calm area; his main complaint was about food. Four months after the fall of Baghdad, his unit was still eating the dreaded MREs: meals ready to eat. When Italian troops moved into the area, their food was "way more realistic" -- and U.S. troops were soon trading whatever they could for some of that Italian food.
Other stories are far worse. Letters published in Stars and Stripes and e-mail published on the Web site of Col. David Hackworth (a decorated veteran and Pentagon critic) describe shortages of water. One writer reported that in his unit, "each soldier is limited to two 1.5-liter bottles a day," and that inadequate water rations were leading to "heat casualties." A U.S. soldier died of heat stroke Saturday. Are poor supply and living conditions one reason why U.S. troops in Iraq are suffering such a high rate of noncombat deaths?
The U.S. military has always had superb logistics. What happened? The answer is a mix of penny-pinching and privatization -- which makes our soldiers' discomfort a symptom of something more general.[...]
Iran refuses US al-Qaeda access
Iran has no intention of allowing United States officials to interrogate the al-Qaeda suspects it has arrested, the country's president has said.
FedEx launches services in Iraq
ECONOMIC REPORTER
Federal Express Corp ("FedEx Express"), the world's largest express transportation company, announced the addition of Iraq to its global network on Monday.
Comment: I'm sure the Iraqis who have no power, no food, no clean water, no sanitary facilities, no government, no money, no jobs, and no infrastructure are absolutely ecstatic to hear of this great democratic achievement! The great humanitarians have given the Iraqis FEDEX! Now once the Iraqi people get more computers and some credit cards maybe they can buy food, water, clothing, health care products, and medical supplies on eBay, and Fedex delivers! Hurray for American democracy!

Nazir Majally • Asharq Al-Awsat
OCCUPIED JERUSALEM, 15 August 2003 — Israel yesterday assassinated an Islamic Jihad leader, triggering fears of a fresh cycle of violence. Palestinian teenage bombers killed two Israelis and wounded scores on Tuesday in response to Israelis killing four Palestinians in a raid on a refugee camp in Nablus on Friday
Witnesses in Hebron said Israeli troops surrounded a house in search of Mohammad Seder, local head of Islamic Jihad's armed wing. A gunbattle broke out, followed by explosions in the building.
A senior Islamic Jihad official said Seder's body was found in the demolished house.
"It is important for militants to remain strongly committed to the cease-fire," he told Reuters. "They should not give Israel the chance to exploit an attack here and an attack there to justify its departure from... political commitments."
Guantanamo Detainee Attempts Suicide
Associated Press
WASHINGTON - Another suicide attempt was reported Thursday by the Pentagon's prison for terrorist suspects in Guantanamo Bay, Cuba.
The prisoner's attempt to kill himself this week brings the number of suicide attempts to 30 since the high-security prison was opened in January 2002, Pentagon spokeswoman Lt. Cmdr. Barbara Burfeind said.
Most attempts occurred this year, which officials and critics alike have attributed to the effects of the indefinite detentions on prisoner morale. Some of the prisoners have been held for more than a year and a half without charges, access to lawyers or indications of whether or when they may be freed.
US is 'acting like a rogue state'
Aug 14 2003
By Paul Groves, Birmingham Post

The US Government has been accused of flouting international law and acting like a rogue state in its treatment of a former Birmingham shopkeeper being held on suspicion of terrorism.
Birmingham Law Society, which represents the biggest legal community outside London, has backed the campaign to have Moazzam Begg and eight other British citizens, including three men from Tipton, being held by the US at Guantanamo Bay in Cuba repatriated.
There is growing concern that the nine men and the 660 other detainees at Camp Delta are being denied basic rights and cannot hope to receive justice under the military tribunal endorsed by US President George Bush.
"It seems this case has become a diplomatic football with the US re-writing international law for its own ends," said Phil Shiner, a spokesman on human rights and international law for BLS.
"When countries like Iraq or Rwanda act in this high-handed fashion there is complete uproar, but it seems we are simply not willing to upset our 'special relationship' with Uncle Sam."
Comment: Mr. Shiner should study up on psychopaths and then he might begin to understand what runs the country
Democrats criticize Pentagon for opposing extension of pay raise for combat troops
ROBERT BURNS, AP Military Writer
Thursday, August 14, 2003
(08-14) 14:38 PDT WASHINGTON (AP)
Presidential contenders and congressional Democrats criticized the Pentagon on Thursday for opposing legislation that would extend an increase in combat pay for troops in Iraq and other war zones.
"If it's part of a cruel game of Washington budgeting, it's an abuse of our soldiers," one White House hopeful, Sen. John Kerry of Massachusetts, said while campaigning in Iowa.[...]
"The Bush administration's decision to cut the pay of our troops in Iraq is unconscionable," he said. "It's bad enough that President Bush left our troops underprepared to win the peace in Iraq. Now the commander in chief is about to add insult to injuries by commandeering the imminent danger pay increase that Congress approved earlier this year." [...]
Why Bush, GOP can block all inquiries
By Susan Page, USA TODAY
WASHINGTON — The urge to investigate defined the capital during the Clinton years. But no more.
For nearly a decade, special counsel inquiries and adversarial congressional hearings dominated the headlines, etched bitter partisan lines, led to the impeachment of a president and made the nation's political debates resemble hand-to-hand combat.
Now, some things have changed. The law that provided for special counsels has expired. President Bush's fellow Republicans control both houses of Congress. The General Accounting Office, the investigative arm of Congress, has stepped back from challenging the White House after losing a court case that sought to open the records of Vice President Cheney's energy task force.
The result: The White House is better able to control information and prevent a nagging controversy from becoming a full-blown crisis. It's harder for Democrats to demand answers and easier for administration officials to dismiss their charges as political posturing. And Bush faces less of the daily barrage that prompted President Clinton to set up a parallel press operation for investigative inquiries and made Clinton's White House seem at times like an embattled enclave.
[...] "When the Republicans ran the Congress and Clinton was in the White House, there was no accusation too small for them to pursue," says California Rep. Henry Waxman, the senior Democrat on the House Government Reform Committee. "Now that President Bush is in power, there's no scandal so large that they have any interest in examining it."
He says he'd like to have hearings on the no-bid contract awarded to Halliburton, Cheney's former company, to rebuild oilfields in Iraq, for example.
But White House spokesman Scott McClellan says Bush has delivered on his campaign promise to "change the tone" in Washington.
"The American people want us to be forward-looking and want us to work together to get things done, not to continue to settle political scores from the past or score political points," he says. "There is an ugly side of Washington's recent past, and Americans will not look kindly upon partisans or presidential candidates who seek to exploit unsubstantiated rumors or innuendo for political gain."
Comment: Seen in this light, one wonders whether there wasn't another motive for the relentless pursuit of Clinton during his presidency by the Republicans. It is as if they were laying the groundwork for an "untouchable" presidency if the Republicans won in 2000.
Blair joins Hoon in the frame over Dr Kelly
Gethin chamberlain at the royal courts of justice

THE government weapons expert Dr David Kelly was forced to undergo a second grilling by Ministry of Defence managers over his contacts with a BBC journalist, after a personal intervention by the Prime Minister, the Hutton Inquiry was told yesterday.
Following Tony Blair's request, Dr Kelly was summoned back to London on 7 July, at very short notice, from a training day ahead of a trip he was preparing to make to Iraq to join the hunt for Saddam Hussein's weapons.
New Theory of Time Rattles Halls of Science

A radical new theory of time and motion has some of the world's physicists doubting the claim while others laud the 27-year-old college dropout who came up with it, an unknown big thinker named Peter Lynds...

Comment: The above story is an example of the apparent disinformation that is often spread within the "hallowed halls" of international science. Ark recently had a communication with a fellow mathematician Andrei Khrennikov who had been "quoted" as supporting the theory of "Peter Lynds":
------- Forwarded message follows -------
Date sent: Mon, 11 Aug 2003 14:58:47 +0200
To: "Arkadiusz Jadczyk" <>
From: Andrei Khrennikov <>
Subject: Re: ?

Dorogoi, Arkadiusz!

Concerning "Peter Lynds": somebody (may be some my "friend"?!) have used my name, I think "Peter Lynds" does not exist at all, see these links: 1, 2, 3


Yours,
Andrei
Another member of a sci.physics.research newsgroup had this to say on the subject:
from newsgroups sci.physics.research
Subject: Re: Zeno hoax ?
Date: Thu, 14 Aug 2003 17:52:09 +0000 (UTC)
"What are we to make of Lynds's definition of velocity as delta-position over delta-time? That he made a typo? Or that he missed freshman physics and calculus? Then, what are we to make of his assertion (on page 8 of his paper I believe) that the notion of velocity at a point makes no sense; combined with his example one paragraph earlier of a train with velocity = 100 km/hr? That he doesn't take his own theory seriously? How else could he talk about a train's velocity in one paragraph and then claim that instantaneous velocity doesn't exist in the next? Finally, he continually talks about measurement uncertainty -- the fact that if I measure a length to be one meter, what I really mean is that it's one meter plus or minus a little -- and calls it a deep discovery of a new uncertainty principle. Lynds is either sincerely naive, or else a deliberate hoaxter in the tradition of Sokal..."
Ark further commented on the subject as it was being discussed by QFS members:
"I think it is important to have always in mind that whenever there is a "revelation" published by journalists - it always must be checked, where the source is? And some sources are identified as active in disinfo. For me it was a recent surprise to find that "Foundations of Physics Letters" and its Chief Editor is doing just that. I do not know whether knowingly or not. I was always in good relations with Alwyn van der Merwe, have published couple of papers in his other journal, and also served several times as a referee for papers submitted to Foundations of Physics. How Tom Bearden manage to co-opt Alwyn van der Merwe is a puzzle.

Some kind of an answer is in a couple of lines in an email from one of the deputy directors of AIAS. He admitted to me that even if he knows - - "AIAS's physics and math is a nonsense" (exact quote), being "associated" with AIAS "helps" him to get contracts from gov labs."
Ark
More about AIAS can be found in Waldyr Rodrigues recent paper. Rodrigues writes "the AIAS group have succeeded in publishing in some journals (including, e.g., Found. Phys. Lett., Optik, Physica A and B, etc.) a remarkable potpourri of nonsense mathematics and physics."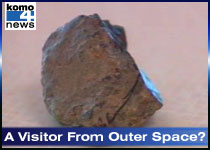 Small Meteorite Apparently Lands In Mount Vernon
MOUNT VERNON [PACIFIC NW, USA] - A local couple has an out of this world tale to tell, and the proof it really happened.
On May 1, Mark and Gail Fredlund were in their back yard checking the hummingbird feeder when they heard it coming.
"All of the sudden the loud whizzing sound came right by our heads," said Gail.
That whizzing sound landed on their garden edging, leaving quite a dent, and then bounced onto the lawn.
"This is a rock, that came out of the air, on a blue sky day like this, they don't have wings, so it had to be a meteor," said Mark.
Gail called the experts at the University of Washington who asked her if she'd done "the test." Just hang a magnet on a thread, then hold the rock near it.
If the magnet sticks to the rock, there's a good chance it's a meteorite.
The Fredlund's galactic gift passed the initial test, and now, UW investigators have concurred that the rock is likely a meteorite. The couple will take the rock to them next month. [...]
Stunning asteroid picture revealed
By Helen Briggs
BBC News Online science reporter
4 September, 2002
This is the sharpest-ever picture of an asteroid making a close approach to the Earth.
At the time, the space rock was 400 metres (a quarter of a mile) across and could be seen with binoculars or a small telescope. The nearest it came was 750,000 kilometres (466,028 miles) of the Earth - twice the distance to the Moon.
Astronomers say the asteroid, known as 2002 NY40, posed no danger to life on Earth. But if it had hit our planet, the force would have been equivalent to that of several nuclear bombs. [...]
National compensation for Bali victims ruled out
August 15, 2003
The federal government would not compensate victims of the Bali bombings, the father of a victim said today.
Adelaide magistrate Brian Deegan, whose son Josh was one of the 88 Australians killed in the blasts, said he was told last night by Jackie Kelly, the parliamentary secretary to the prime minister, that proposals for a national compensation scheme for the victims of terrorist acts had been rejected. [...]

Pentagon awards submarine contract worth up to 8.7 billion dollars
WASHINGTON (AFP) Aug 15, 2003
The Pentagon Thursday awarded a General Dynamics-Northrop Grumman team a block-buy contract worth up to 8.7 billion dollars to build six Virginia class nuclear attack submarines over the next five years.
A seventh submarine may be provided for through 2008 if the US Congress approves a multi-year contract.That would provide savings of a billion dollars, said John Young, assistant navy secretary for research, development and aquisition.
'Sars-Like' Illness Being Probed Near Vancouver
Thu August 14, 2003 04:02 PM ET
VANCOUVER, British Columbia (Reuters) - Canadian health officials said on Thursday they were investigating the deaths of seven people from what appears to be a "SARS-like" illness at a nursing home near Vancouver.
Officials said the illness had demonstrated different characteristics than severe acute respiratory syndrome, but they were taking precautions after preliminary tests found evidence of a virus believed to be linked to SARS.
Officials said the outbreak appeared to be an "isolated incident," and none of the cases at the facility fit "the established definition" of SARS.
"In lay terms, it may smell like a duck, but it sure doesn't look or walk like one," said David Patrick of the British Columbia Center for Disease Control.[...]
The flu-like disease has spread to about 30 countries through travelers, killing hundreds of people worldwide.
By UNB, Rangamati
Aug 14, 2003, 01:57
Earthquake shook again this tremor-prone hill district on Wednesday, triggering landslide from hills onto a number of villages in the worst hit Borkol upazila.
People of the sleepy hamlets of Borkol, already shaken by a chain of quakes and aftershocks, panicked amid the noontime tremor.[...]
Warren Buffett's California dreamin'
By SIMON AVERY
Friday, August 15, 2003
It's tempting to ridicule the affair as U.S. culture flipping out on itself.
The world's greatest investor and second-richest man has teamed up with a three-time Mr. Universe champion and Hollywood superstar to try to run the most populist and celebrity-mad state in the United States.[...]
A 'superflood' created by the bursting of a huge lake may have triggered climatic chaos
Bob Beale
ABC Science Online
Friday, 15 August 2003

A catastrophic 'superflood' following the rupture of a massive glacier-dammed lake in Canada at the end of the Ice Age probably plunged the world into centuries of climatic chaos.
12:25 - 14 August 2003
Residents affected by the devastating flood today spoke of the drama that unfolded in the middle of the night. [...]
Iron-eating bug found to thrive in 121C heat
By Steve Connor Science Editor
15 August 2003
If microbes could scoff, this one would certainly laugh at the people who complained about the searing temperatures last week, which reached a record 38.1C (100.6F) in Gravesend, Kent.
The microbe in question has been found to thrive at 121C (249.8F) - some 8 degrees Celsius higher than the previous recorded maximum temperature that a living organism could survive.[...]
War On Germs Gets Cutting-Edge Weapon From Ancient World
Alexandria - May 14, 2003
Ancient Egyptians used it to keep food supplies safe from fungus and mold. The Phoenicians used it to keep water from being spoiled by germs. Today silver is a key ingredient in new high-tech, powder coated finishes that hospitals and doctor's offices are using to protect walls, counters and other germ-gathering surfaces. Tomorrow those finishes may be used in home kitchens, bathrooms and on a wide variety of surfaces such as doorknobs, handles and push panels.[...]
By Andrew Harding

A Kenyan delegation has presented a petition on behalf of hundreds of alleged victims of rape by British soldiers. [...]
Computer model forecasts crime sprees

Exclusive from New Scientist Print Edition.

Computer forecasts that predict where and when crimes will happen by analysing past patterns should help police channel resources where they are needed most. The technique, now under trial in the US, could be available for routine use within a year. [...]
By Charles Piller, Times Staff Writer
Over the past half-century, an obscure Pentagon group, the Defense Advanced Research Projects Agency, has been behind some of the world's most revolutionary inventions -- the Internet, the global positioning system, stealth technology and the computer mouse, to name a few.
It's an impressive record of success offset only by the fact that DARPA has also come up with some of the most boneheaded ideas ever to spring from the government.
Over the years, millions of taxpayer dollars have been spent on a variety of projects, from telepathic spies and jungle-tromping robotic elephants to its most recent fiasco -- FutureMAP, an online futures market designed to predict assassinations and bombings by encouraging investor speculation in such crimes. [...]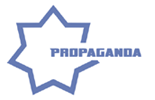 UFOs vs. UAVs: How to Tell Friend from Faux
By Leonard David
Senior Space Writer
13 August 2003
In the coming years, the skies are going to be increasingly dotted with all types of uncanny aircraft. But interstellar travelers won't be piloting these vehicles.
What is likely to be zipping across your airspace are identified flying objects of the terrestrial kind. They are better known as Unmanned Aerial Vehicles (UAVs) and these robotic policing craft are loaded with high-tech sensors and other snooping gear.
Homeland Security head, Tom Ridge, has said his department is considering the use of UAVs to monitor U.S. borders "very seriously" and plans to work with the Department of Defense in evaluating the robot planes for this task by year's end.
Comment: Obviously these will be used for spying on Americans.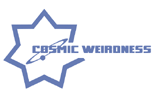 The truth is out there.....but in Hanbury?
IT COULD have been a case for Mulder and Scully when glowing orbs were spotted in the Hanbury night sky at the end of July.
But several reports of hovering lights in the area and one onlooker managing to film the mysterious objects has now led to a UFO research organisation to launch a full investigation into the sightings.
Tom Hines, a BBC cameraman, was looking for a location to shoot a private film in the area when he spotted the lights at the end of July.
He filmed what he could see, and the eerie record of three lights suspended in the air has convinced Contact UFO Research International to take the sightings seriously. So much so that it is now doing more research to see if the lights could in fact be UFOs. [...]
MYSTERY WHITE POWDER SETS ALARM BELLS RINGING IN ELLON
CLAIRE ELLIOT
09:00 - 14 August 2003
An Investigation is under way after parts of Ellon were covered in a mysterious white powder.
Residents in the Craighall and Meiklemill areas found their homes, cars and gardens coated in the dust. [...]
More than 5,000 people visit crop circles
More UFO reports from Brian of HBCC with photos
And Finally..
CNN to sell Iraqis
JK News Wire
CNN announced today it's intention to market actual Iraqi's who lived through Bush's War on Iraq. The announcement came after CNN's plan to sell footage of the War on Iraq, saying that people can 'Own a Piece of History', was met with much consumer vigor.
A spokes person for CNN said, "Sure it looks like we are going to sell actual human beings, and that is kinda what we are doing, but they're Iraqis; and well we spent so much money "liberating" them, we think we should make some of it back...and what better way than selling them off to someone else."
Bush wants name change
JK News Wire
A reliable White House staff member leaked earlier today that the President had voiced intentions of having his name legally changed to Darth Arbusto. Apparently the decision came after a vision the President had during a pretzel incident while watching a Star Wars Marathon having worked his way through a couple of six packs, a strong snifter, and some Angel Dust.
According to eyewitnesses, halfway through Return of the Jedi, Bush began ranting about a disturbance in the force, and then proceeded to chase presidential advisor Karl Rove around a sofa with a flashlight screaming 'the Force is strong with this one.'

---

Check out the Signs of the Times Archives

Send your comments and article suggestions to us.
---
Fair Use Policy
Contact Webmaster at signs-of-the-times.org
Cassiopaean materials Copyright ©1994-2014 Arkadiusz Jadczyk and Laura Knight-Jadczyk. All rights reserved. "Cassiopaea, Cassiopaean, Cassiopaeans," is a registered trademark of Arkadiusz Jadczyk and Laura Knight-Jadczyk.
Letters addressed to Cassiopaea, Quantum Future School, Ark or Laura, become the property of Arkadiusz Jadczyk and Laura Knight-Jadczyk
Republication and re-dissemination of our copyrighted material in any manner is expressly prohibited without prior written consent.
.