---
Remember, we need your help to collect information on what is going on in your part of the world!
---
Knowledge is dangerous and David Kelly knew too much

Aug 14 2003
By OONAGH BLACKMAN and HARRY ARNOLD

DOWNING Street spinners massaged the case for war on Iraq, weapons expert David Kelly told a journalist.
Worried officials "desperate" for information to be released to back the case for a strike "seized" on the disputed claim that Saddam Hussein could deploy weapons of mass destruction in 45 minutes.
They then failed to stress in a Government-published intelligence dossier that the real threat posed by Iraq was what weapons it might have in the future – "because that takes away the case for war" [...]

Tony Blair -High Crimes

Such a high crime does not, and will not, melt away; the facts cannot be changed. Tony Blair took Britain to war against Iraq illegally. He mounted an unprovoked attack on a country that offered no threat, and he helped cause the deaths of thousands of innocent people. The judges at the Nuremberg Tribunal following world war two, who inspired much of international law, called this "the gravest of all war crimes".
Blair had not the shred of a mandate from the British people to do what he did. On the contrary, on the eve of the attack, the majority of Britons clearly demanded he stop. His response was contemptuous of such an epic show of true democracy. He chose to listen only to the unelected leader of a foreign power, and to his court and his obsession.
With his courtiers in and out of the media telling him he was "courageous" and even "moral" when he scored his "historic victory" over a defenceless, stricken and traumatised nation, almost half of them children, his propaganda managers staged a series of unctuous public relations stunts.[...]

CIA Surveilled 9/11 Suicide Pilot Since March 1999: German Report

Wednesday, August 13 2003 09:09 PM GMT
"Based on a report conducted by the weekly Stern magazine and the first German public television channel ARD, Germany's federal investigative agency BfV had drawn the CIA's attention to .."
BERLIN - The US Central Intelligence Agency (CIA) failed to inform the Federal Bureau of Investigation (FBI) of information leading to one of the 9/11 suicide pilots under surveillance since 1999.
Based on a report conducted by the weekly Stern magazine and the first German public television channel ARD, Germany's federal investigative agency BfV had drawn the CIA's attention to Marwan al-Shehhi, a Hamburg-based student who piloted a passenger Boeing into the south tower of the World Trade Center (WTC), as early as March 1999.

Flash Back:
SF mayor Willie Brown got low-key early warning about air travel
September 12, 2001

For Mayor Willie Brown, the first signs that something was amiss came late Monday when he got a call from what he described as his airport security - - a full eight hours before yesterday's string of terrorist attacks -- advising him that Americans should be cautious about their air travel.
The mayor, who was booked to fly to New York yesterday morning from San Francisco International Airport, said the call "didn't come in any alarming fashion, which is why I'm hesitant to make an alarming statement."
In fact, at the time, he didn't pay it much mind.
"It was not an abnormal call. I'm always concerned if my flight is going to be on time, and they always alert me when I ought to be careful."
Exactly where the call came from is a bit of a mystery. The mayor would say only that it came from "my security people at the airport." [...]
Ashcroft got similar warning in July 2001
Washington DC, July 26, 2001
(CBS) FISHING rod in hand, Attorney General John Ashcroft left on a weekend trip to Missouri Thursday afternoon aboard a chartered government jet, reports CBS News Correspondent Jim Stewart.
In response to inquiries from CBS News over why Ashcroft was traveling exclusively by leased jet aircraft instead of commercial airlines, the Justice Department cited what it called a "threat assessment" by the FBI, and said Ashcroft has been advised to travel only by private jet for the remainder of his term.
"There was a threat assessment and there are guidelines. He is acting under the guidelines," an FBI spokesman said. Neither the FBI nor the Justice Department, however, would identify what the threat was, when it was detected or who made it.

Indonesia on alert for Sunday attack

August 14, 2003 - 3:07PM

Indonesia is on guard against another terror attack, the national police chief said today, as Australia renewed warnings of a possible attack tied to Indonesia's national day on Sunday. [...]
Terror alert halts BA flights to Saudi

By Paul Marston, Transport Correspondent, and John R Bradley in Jeddah
(Filed: 14/08/2003)

British Airways suspended flights to Saudi Arabia yesterday after being told of a suspected terrorist plot against one of its aircraft.
Airline managers were called in by the Transport Department's security section and given warning that an attack was being planned on a 300-seat BA Boeing 777 at Riyadh airport.

61 killed in upsurge of Afghan violence

By Hamida Ghafour in Kabul
(Filed: 14/08/2003)

At least 61 people were killed and dozens injured across Afghanistan yesterday in the worst outbreak of violence for more than a year.
A bomb exploded on a bus travelling in the southern province of Helmand, killing at least 15 Afghans and injuring five. No arrests have been made and no group has said it was responsible.
In the remote Uruzgan province, more than 25 people, most of them factional fighters, were killed when fighting broke out between supporters of a sacked provincial official and his successor.
Comment: The Afghans must be so glad, they are having a wonderful time since "freedom" was restored to their country, and if you disagree you're a racist according to Condi Rice...
August 14, 2003
US Secretary of State Colin Powell said investigators were uncovering evidence that former Iraqi leader Saddam Hussein had weapons of mass destruction and it would be released to convince a sceptical world.
Powell said David Kay, the CIA representative overseeing the search for Iraqi arms, would produce solid evidence that would prove President George W Bush and other US officials "knew what we were talking about" when they accused Saddam of possessing banned weapons.
"We're building a solid case that will stand, and we welcome international scrutiny of that case after we have the evidence assembled."
But no banned weapons have yet been found and the British and US governments are both facing charges that they exaggerated the threat that Saddam posed.
Despite those charges, Powell, who delivered the now-famous February presentation laying out the case against Iraq, said he was still confident the US and British arguments would stand.
"I am confident that we presented a case that was a solid case, that (it) was a case that people could believe in and the American people still support the president by an overwhelming margin and believe that we did the right thing," he said.
Comment: A solid case that will stand, he barks confidently. Shouldn't that have been done BEFORE so many people were killed, maimed, starved, harassed, beaten, tortured, and poisoned? In the mind of the psychopathic, fascist Bush Reich, the answer is unequivocally no. And is the world any safer thanks to Bush's war for peace? Yes, it is safer for people like Bush to carry out their doctrines and plans.
New York Times reporter, photographer arrested at Kennedy Airport

New York-AP -- Police are apparently being more vigilant after three fisherman breached security at Kennedy International Airport Sunday.
A New York Times reporter and photographer were picked up by police today while following up on the story of the lost boaters. [...]
US soldiers shoot into Iraqi crowd
Thursday August 14, 2003
The Guardian
Baghdad -US soldiers shot into a crowd of thousands of demonstrators in a Shia district of Baghdad yesterday, killing a civilian and wounding four others after a rocket-propelled grenade was fired at them, the US military said. [...]
Flag Is Flash Point in a Baghdad Slum
Perceived Insult Ignites Anti-U.S. Unrest
By Anthony Shadid
Washington Post Foreign Service
Thursday, August 14, 2003; Page A11
BAGHDAD, Aug. 13 -- The U.S. military helicopter flew low over Baghdad's largest slum today, about an hour before noon prayers. For a while, it hovered near a transmission tower. Then, Sheik Ahmed Zarjawi said, a U.S. soldier tried to kick the black flag that fluttered atop the tower, inscribed in white letters with the name of one of Shiite Islam's most revered figures.

"How can we sleep at night when we see this?" he recalled asking.
There followed a day of anger and fervor in a Shiite neighborhood already on edge. Protesters incensed at what they saw as a religious insult poured out of houses and shops. In some of the worst unrest since Baghdad fell to U.S.-led forces on April 9, clashes erupted with an American patrol, killing one Iraqi and wounding at least three others.
Into a sweltering evening, hundreds of demonstrators waving religious banners and rallied by neighborhood clergy moved across streets awash in sewage, calling for a day of reckoning with U.S. troops, who they said they no longer wanted to enter their neighborhood.
"When the Americans came, we welcomed them and received them," said Jabbar Qassem, 20. "But this is our faith. This flag, it represents our faith. Why would they do this? Now we will allow no American to wander through here." [...]
Johnson dismissed the idea of a soldier leaning out of the helicopter. "There's no way anybody could do that," he said.
Footage of the incident aired by the satellite news channel Al-Arabiya clearly showed a helicopter hovering for several seconds near the flag, which bore an inscription of a 9th Century descendant of the prophet Muhammad known as the Mahdi.
Soon after, Johnson said, a crowd that began at 100 swelled to 3,000. When U.S. military vehicles later came down a main street, he said, some in the crowd attacked them with small arms and a rocket-propelled grenade. Residents dismissed that, saying that the crowd, many of them teenagers, were only throwing rocks and that U.S. soldiers opened fire randomly. [...]
Uneasy Calm in Basra as British Stand Ready for New Unrest
By Robert F. Worth
The New York Times
Wednesday 13 August 2003
BASRA, Iraq - British troops remained on edge today in the wake of the riots that shook this city on Saturday and Sunday, and some police and military and civil officials say there could be more unrest if the supply of fuel and electricity does not improve quickly.
The riots subsided on Monday, and the gas lines that had stretched for miles a few days ago have shrunk to 100 yards or less, as British soldiers continued to deliver fuel to gas stations around the city. But electricity supply remains precarious, gasoline is still short, and with temperatures rising to over 125 degrees, demand is at its highest. [...]
Muslim held 2 months; no charge
By Joseph Barrios
ARIZONA DAILY STAR
Almost two months after a former UA graduate student was taken into federal custody, local Muslims have been given little explanation why.
Muhammad Al-Qudhai'een was taken into custody by federal agents as a material witness in June and transported to the federal jail in Alexandria, Va. The Saudi Arabian citizen is being held in the same jail where Zacarias Moussaoui, the man accused of conspiracy to commit murder and terrorism in the Sept. 11, 2001, attacks, and John Walker Lindh, the "American Taliban," have been held.
But federal officials have not disclosed specifically why Al-Qudhai'een, a University of Arizona linguistics graduate and father of five, was detained. [...]
Iraq Resumes Pumping Oil From Its Northern Fields
UN set to consider Iraqi administration
Thursday August 14, 12:43 PM

The UN Security Council was set to acknowledge but not formally recognize Iraq's interim government as a message attributed to ousted dictator Saddam Hussein called on Iraqi Shiites to wage holy war against the US-led occupation. [...]
U.S. Abandons Idea of Bigger U.N. Role in Iraq Occupation
By STEVEN R. WEISMAN with FELICITY BARRINGER
WASHINGTON, Aug. 13 — The Bush administration has abandoned the idea of giving the United Nations more of a role in the occupation of Iraq as sought by France, India and other countries as a condition for their participation in peacekeeping there, administration officials said today.
Instead, the officials said, the United States would widen its effort to enlist other countries to assist the occupation forces in Iraq, which are dominated by the 139,000 United States troops there. [...]

Study of Bush's Psyche Touches a Nerve
By Julian Borger
The Guardian
Wednesday 13 August 2003
A study funded by the US government has concluded that conservatism can be explained psychologically as a set of neuroses rooted in "fear and aggression, dogmatism and the intolerance of ambiguity". As if that was not enough to get Republican blood boiling, the report's four authors linked Hitler, Mussolini, Ronald Reagan and the rightwing talkshow host, Rush Limbaugh, arguing they all suffered from the same affliction.
All of them "preached a return to an idealised past and condoned inequality".
Republicans are demanding to know why the psychologists behind the report, Political Conservatism as Motivated Social Cognition, received $1.2m in public funds for their research from the National Science Foundation and the National Institutes of Health.
The authors also peer into the psyche of President George Bush, who turns out to be a textbook case. The telltale signs are his preference for moral certainty and frequently expressed dislike of nuance.
"This intolerance of ambiguity can lead people to cling to the familiar, to arrive at premature conclusions, and to impose simplistic cliches and stereotypes," the authors argue in the Psychological Bulletin.
One of the psychologists behind the study, Jack Glaser, said the aversion to shades of grey and the need for "closure" could explain the fact that the Bush administration ignored intelligence that contradicted its beliefs about Iraq's weapons of mass destruction.
The authors, presumably aware of the outrage they were likely to trigger, added a disclaimer that their study "does not mean that conservatism is pathological or that conservative beliefs are necessarily false".
Another author, Arie Kruglanski, of the University of Maryland, said he had received hate mail since the article was published, but he insisted that the study "is not critical of conservatives at all". "The variables we talk about are general human dimensions," he said. "These are the same dimensions that contribute to loyalty and commitment to the group. Liberals might be less intolerant of ambiguity, but they may be less decisive, less committed, less loyal."
But what drives the psychologists? George Will, a Washington Post columnist who has long suffered from ingrained conservatism, noted, tartly: "The professors have ideas; the rest of us have emanations of our psychological needs and neuroses."
U.S. Government Sting Operation Criticized as Setup
By Brian Ross Aug. 13 — Administration officials are leaving out key facts and exaggerating the significance of the alleged plot to smuggle a shoulder-launched missile into the United States, law enforcement officials told ABCNEWS. They say there's a lot less than meets the eye. [...]

"I would have hoped the United States is thwarting real terrorism and not something manufactured because here all they're doing is stopping something they created," said Lefcourt. [...]
Human shields face 12 years' jail for visiting Iraq
Suzanne Goldenberg in Washington
The Guardian
Anti-war activists who visited Iraq before the US invasion have discovered that they could face up to 12 years in prison and $1m in fines. [...]
Sharon sketches awful alternative
By JIM HOAGLAND

WASHINGTON -- A grim warning from Israeli Prime Minister Ariel Sharon to President Bush that Iran is much closer to producing nuclear weapons than U. S. intelligence believes has triggered concern here that Israel is seriously considering a pre-emptive strike against Iran's Bushehr nuclear reactor.
Sharon dramatized his forecast by bringing Maj. Gen. Yoav Galant, a three-star army officer who serves as his military secretary, to a meeting with Bush in the Oval Office two weeks ago, U.S. and Israeli sources tell me. Galant showered a worried-looking Bush with photographs and charts from a thick dossier on Iran's covert program. [...]
Comment: In this case we should ask, who benefits from going to war with Iran.
Israel Razes Second Bomber Home, Raids W.Bank Towns
By Atef Sa'ad
Thu August 14, 2003 02:43 AM ET
NABLUS, West Bank (Reuters) - Israeli forces on Thursday demolished the family home of a second Palestinian suicide bomber who broke a six-week-old cease-fire and captured at least two wanted militants in raids into West Bank cities.
Libya agrees £1.7bn Lockerbie compensation deal
Kenyan women urge rape inquiry

By Ishbel Matheson
BBC East Africa correspondent
Thursday, 14 August, 2003, 00:21 GMT
A delegation of Kenyan women and mixed-race children will on Thursday present two petitions to the British High Commission in Nairobi on behalf of hundreds of alleged victims of rape by British soldiers.
The alleged crimes, which stretch back over three decades, took place in central Kenya, where the British army runs training exercises. [...]
New Fighting in Liberia After Ex-President Goes Into Exile
By Somini Sengupta
The New York Times
Tuesday 12 August 2003
MONROVIA, Liberia - The day after its lightning-rod president, Charles G. Taylor, left the country, one set of his rebel enemies agreed to an American proposal to open up the vital Free Port of Monrovia, as another clashed anew with government soldiers in the southeast.
[...] "History will be kind to me," he said, addressing a crowd in a sweltering second-floor room inside the Executive Mansion that had been packed for the ceremony with Liberian politicians, three African heads of state and foreign journalists. "I have accepted this role as the sacrificial lamb."
By John Ross
August 13, 2003
(The Progressive) - Since the terror attacks on New York and Washington, the U.S. Justice Department has gotten access to the personal records of more than 300 million Latin Americans, including the citizens of its two most populous nations, Brazil and Mexico, in addition to Argentina, Colombia, Venezuela, Honduras, Nicaragua, and Guatemala.
The U.S. information grab has not been a big hit in Latin America. In Mexico, it has triggered political shock waves. "Alarm over sale of millions of Mexicans' records," headlined Reforma, the rightwing daily that broke the story of how U.S. info giant ChoicePoint acquired the data. "Attack on national sovereignty," editorialized its leftwing rival, La Jornada, "Mid-term elections threatened." [...]

Face of an ancient beauty

By Georgina Littlejohn, Metro
14 August 2003

With her delicate features and striking dark eyes, she could easily pass as a top model.
But the next Naomi Campbell she is not - this is the face of legendary Egyptian queen Nefertiti, known as 'the beautiful' or 'perfect one'.
The image is a computer reconstruction of the mummified aristocrat, based on remains unearthed in June.

Renowned archaeologist Dr Joann Fletcher found the mummy in the Valley Of The Kings. At the time, she was not sure of the remains' identity but the computer image puts any uncertainty to rest.
'Using a 3D computer program, scientists at Nottingham and Sheffield University took images of the skull from lots of angles and, over the next few months, began to reconstruct this face. We didn't tell the scientists who the reconstruction was of - for all they knew, this was a recent murder victim.'
If the scientists were surprised by the result, their shock was nothing compared with Dr Fletcher's. She said: 'I couldn't believe it, that moment when I saw her. After 12 years of searching for Nefertiti, it was probably the most amazing experience of my life. It certainly has some wide-ranging implications for Egyptology.'
Mr Geffen, the executive producer, said: 'Although some are still sceptical this is her, all the signs point that way. The fact her face developed from the reconstruction and the many clues discovered at the scene, such as the double-pierced ear which only she had, and the royal wig, prove to me it is her.'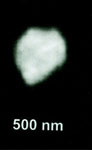 Asteroid has a 'bite' out of it

HARVARD-SMITHSONIAN CENTER FOR ASTROPHYSICS NEWS RELEASE
Posted: August 12, 2003
If someone sneaks a bite of your chocolate chip cookie, they leave behind evidence of their pilferage in the form of a crescent of missing cookie. The same is true in our solar system, where an impact can take a bite out of a planet or moon, leaving behind evidence in the form of a crater. By combining modern technology with a historical telescope, astronomers have discovered that the asteroid Juno has a bite out of it. The first direct images of the surface of Juno show that it is scarred by a fresh impact crater.
Ancient polar lake could erupt

Knight Ridder News
SAN JOSE, Calif. -- If Russian researchers in Antarctica succeed in drilling through the final 120 meters of nearly 4 kilometers of ice to reach an ancient, unexplored lake underneath, scientists at NASA warn that the hole could cause a dangerous eruption that spews water thousands of feet into the air.
The American scientists speculate that the water in pristine Lake Vostok, filled with gases and pressurized under tons and tons of ice, would act like a carbonated drink in a can that's shaken and then popped open.
Their concern is that the lake water, which has not been exposed to Earth's atmosphere in as many as 15 million years, might become contaminated with microbes and
Arctic Ice Shrinking Due to Global Warming - Report
OSLO - Global warming will melt most of the Arctic icecap in summertime by the end of the century, a report showed yesterday.
The three-year international study indicated that ice around the North Pole had shrunk by 7.4 percent in the past 25 years with a record small summer coverage in September 2002.
"The summer ice cover in the Arctic may be reduced by 80 percent at the end of the 21st century," said Norwegian Professor Ola Johannessen, the main author of the report funded by the European Commission.
The Arctic Barents Sea north of Russia and Norway could be free of ice even in winter by the end of the century, said Johannesssen, who works at the Nansen Environmental and Remote Sensing Center in Norway.
"This will make it easier to explore for oil, it could open the Northern Sea Route (between the Atlantic and Pacific oceans)," he said of the report, dubbed the Arctic Ice Cover Simulation Experiment.
Moscow and Norway reckon the Barents Sea could be a promising new area for oil and gas. The Northern Sea passage could save shippers about 10 days on a trip from Japan to Europe compared to traveling through the Suez Canal.
Johannessen said that the report, published on the Internet ahead of peer review, also indicated that a recent thinning of the polar icecap was linked to human emissions of gases like carbon dioxide blamed for blanketing the planet.
But the study showed a thinning of the icecap from 1920-1940 was caused by natural climate fluctuations, such as ocean currents and winds, rather than by a build-up of greenhouse gases.
Johannessen said the new survey added to evidence of a gradual thinning of the icecap and gave firmer signs that human emissions, such as exhausts from cars and factories, were mainly to blame.
Climate experts say that polar areas are heating up more than other regions.
Comment: The Earth's climate is changing dramatically, polar ice is melting, normally moderate climates are baking in the heat, wild storms are wreaking havok on every continent, the earth is quaking, forests are burning, and what does this man see in all this? Oil, easier trade routes, money, profits. The blind leading the blind.
Arctic ice cap facing meltdown: study
The Arctic ice cap will melt completely within the next century if carbon dioxide emissions continue to heat the Earth's atmosphere at current rates, according to an international study.
"Since 1978, the ice cap has shrunk by nearly 3 or 4 per cent per decade. At the turn of the century there will be no more ice at the North Pole in summer," one of the study's authors, Professor Ola Johannessen, said.
"If the CO2 emissions continue to accelerate, that may occur sooner, but if we cut them back the process will be slowed," Professor Johannessen of the Nansen research institute in Bergen, Norway said.
Observations of the Arctic by satellite show that the polar ice cap has shrunk by one million square kilometres over the last 20 years and is only six million square kilometres in the summer.
According to Professor Johannessen, the total melting of the ice cap would set free a massive flow of cold water, which would strongly reduce warm surface ocean currents such as the Gulf Stream.
The Gulf Stream is the reason behind Europe's temperate climate and a reduction in its influence would have serious consequences for climate and the ecosystem in the continent.
However Professor Johannessen also said that contrary to received wisdom, a melting of the ice cap would not entail a rise in the level of the oceans.
"Because the ice cap is already in the water when it is melting, you are not adding any mass," he said.
"Only precipitation, discharge from rivers and the melting of glaciers can cause the water to rise," he said.
He added that the disappearance of the Arctic ice cap would benefit maritime transport as it would create a new northern shipping route along Russia's northern coast which could save some 10 days in journey time between Europe and Japan.
Ironically, the expanded ocean would also help absorb the carbon dioxide emissions which caused the ice cap to disappear in the first place.
"The ocean will play a major role in absorbing CO2. Out of the seven gigatonnes of CO2 that we emit today, the ocean is absorbing 2.5 tonnes just naturally. The bigger the ocean is, the more CO2 it will be able to absorb," Professor Johannessen said.
Earthquake Hits Northern Panama with Huge Damages
A strong seism measuring 5.3 degrees on the Richter scale Wednesday jolted Panama, leaving no victims, but producing major damages on houses and buildings of the northern Panamanian province of Colon.
Earthquake strikes Indonesia's North Maluku province

Jakarta, Aug. 14 (VNA) - An earthquake, measuring 5.7 on the Richter Scale, struck a remote district in Indonesia's North Maluku province on Wednesday, damaging more than 100 houses. [...]
Powerful Earthquake Rattles Western Greek Island
Thursday, August 14, 2003
ATHENS, Greece — A powerful earthquake Thursday struck islands in western Greece, causing injuries and some damage, officials said.
The quake, with a preliminary magnitude of 6.4, occurred at 8:15 a.m. near the Ionian Sea island of Lefkada, about 175 miles northwest of Athens, said the Athens' Geodynamic Institute. [...]
Bihar flood toll rises to 94, crops worth crores destroyed
Portuguese wildfire creeps towards resorts on southern Algarve coast
LISBON (AFP) Aug 14, 2003
Fire in the mountains of southern Portugal threatened three more villages on Wednesday as strong winds blew it towards the Algarve coast, one of Europe's top holiday spots, threatening to increase the country's wildfire death toll which currently stands at 15.[...]
"It is a very complicated situation, the fire is out of control and it is burning along many fronts," the mayor of Bansafrim, Joao Gomes, told private radio TSF.[...]
"All the available means are insufficient and if we do not mobilize more means we will not be able to beat this indomitable enemy," he told reporters.[...]
Authorities believe both fires burning in the Algarve were started deliberately.[...]
Fire in Switzerland's Valais forest
LOECHE, Switzerland (AFP) Aug 14, 2003
Hundreds of Swiss firefighters battled a forest fire in the country's southwest which broke out late Wednesday and quickly destroyed a 150 hectares, local police said.
No injuries were reported but 100 people were evacuated when the flames neared a holiday village near Loeche, in Haut-Valais.
Some 300 firefighters backed by two helicopters appeared to have got the blaze under control early Thursday, but the emergency services were to remain on alert throughout the night, police said.
Switzerland has been hit by a heatwave and drought over the last two months.
The all-time temperature record was beaten earlier this week as the heatwave currently being felt across Europe pushed the mercury above 40 degrees Celsius for the first time since records began.
MeteoSuisse weather service said temperatures had soared to 41.5 degrees on Monday in the town of Grono in the eastern district of Grisons.
Chinese drought reduces rice harvest by millions of tonnes: report
BEIJING (AFP) Aug 13, 2003
A devastating drought hitting large swathes of China's most fertile agricultural areas will lead to millions of tonnes of rice going to waste, state media said Wednesday.[...]
However, the State Cereal and Oil Information Center, which made the prediction, did not expect great damage to the market, because China has sufficient rice storage, the agency reported.[...]
New forest fire breaks out on Croatian tourist island
ZAGREB (AFP) Aug 13, 2003
A new forest fire broke out Wednesday on the Croatian island of Hvar, one of the country's most popular tourist destinations, and was threatening to reach inhabited areas, local authorities said.
Some 100 firefighters backed by four water-dropping planes were struggling to bring the fire under control, which was being fanned by scorching heat and strong winds.
The fire has so far destroyed some 500 hectares of (1,200 acres) of pinewood and brush.
The Adriatic coast island of Hvar in the central Dalmatia region was already hit by fires in July, which destroyed some 1,500 hectaresacres) of land.
More than 4,400 hectares (11,000 acres) of pinewood and brush, but also areas rich in olive groves, vineyards and fields of lavender have been consumed in over 400 fires which have ravaged the country's Adriatic coast since the beginning of July.
Gamma-ray weapons could trigger next arms race
Exclusive from New Scientist Print Edition.

An exotic kind of nuclear explosive being developed by the US Department of Defense could blur the critical distinction between conventional and nuclear weapons. The work has also raised fears that weapons based on this technology could trigger the next arms race.
The explosive works by stimulating the release of energy from the nuclei of certain elements but does not involve nuclear fission or fusion. The energy, emitted as gamma radiation, is thousands of times greater than that from conventional chemical explosives.
The technology has already been included in the Department of Defense's Militarily Critical Technologies List, which says: "Such extraordinary energy density has the potential to revolutionise all aspects of warfare." [...]
Is Bush getting apocalyptic advice?
With Ashley Pearson
MSNBC
Aug. 13 — Is the Bush administration turning to a televangelist doomsayer for political predictions? Apocalyptic preacher Jack Van Impe is claiming that he was contacted by Condoleezza Rice's office and the White House Office of Public Liaison for an "outline" of his take on world events.
'[President Bush] will know exactly what is going to happen in the Middle East and what part he will have under the leading of the Holy Spirit of God.'JACK VAN MPE
VAN MPE is the author of such books as "Israel's Final Holocaust" and "The Great Escape: Preparing for the Rapture, the Next Event on God's Prophetic Clock."
He has predicted that the end of the world will strike somewhere between 2003 and 2012 and one reviewer has called his TV preaching show with wife Rexella "a fantastically loopy apocalyptic take on the week's news."
The issue of the alleged involvement with the Bush administration came up on his Web site when someone asked Van Impe, "Do you think that President Bush, apparently a Christian man, believes and knows he is involved in prophetic events concerning the Middle East and final battle between good and evil?"
"I believe he is a wonderful man," Van Impe responded, and goes on to say, "I was contacted a few weeks ago by the Office of Public Liaison for the White House and by the National Security Advisor Condoleezza Rice to make an outline. And I've spent hours preparing it. I will release this information to the public in September, but it's in his hands. He will know exactly what is going to happen in the Middle East and what part he will have under the leading of the Holy Spirit of God. So, it's a tremendous time to be alive."
"My investigation into it is that there's no truth to it," National Security Council spokesman Sean McCormack told The Scoop, "but I'm continuing to look into it."
Comment: This tidbit comes from a gossip columnist, so caveat lector.
Bisexual Teen Violently Tortured, Left For Dead
August 12, 2003
Michael Christopher Bryan
GRAND RAPIDS—In an effort to determine how they will categorize the crime, Michigan authorities await the autopsy report for an 18-year-old bisexual man, discovered lying unconscious in a ditch with his wrists bound and his eyes glued shut.
According to authorities, Justin Bogdanik, may have been the victim of a violent sexual attack when the assault occured in June. [...]
Cloning Yields Human-Rabbit Hybrid Embryo
By Rick Weiss
Washington Post Staff Writer
Thursday, August 14, 2003
Scientists in China have, for the first time, used cloning techniques to create hybrid embryos that contain a mix of DNA from both humans and rabbits, according to a report in a scientific journal that has reignited the smoldering ethics debate over cloning research.
More than 100 of the hybrids, made by fusing human skin cells with rabbit eggs, were allowed to develop in laboratory dishes for several days before the scientists destroyed them to retrieve so-called embryonic stem cells from their interiors. Although scientists in Massachusetts had previously mixed human cells and cow eggs in a similar attempt to make hybrid embryos as a source of stem cells, those experiments were not successful. [...]
Events which occurred on this day in history
Ananova.com
06:45 Thursday 14th August 2003
1880 - Cologne Cathedral was completed, having been started in 1248.
1893 - The world's first car registration plates were introduced in France.
1928 - The first scheduled television programmes were broadcast by WRNY in New York.
1945 - Japan surrendered unconditionally to the Allies. VJ Day was officially celebrated on the following day, August 15.
1979 - The longest lasting rainbow on record shone over North Wales from the coast of Gwynedd to Clywd, remaining for more than three hours. On the same day, the Fastnet Race was struck by tragedy when Force 10 gales and mountainous seas claimed the lives of 15 sailors.
Heatwave kills 3,000 in France

14/08/2003 - 11:18:30
About 3,000 people have died in France of heat-related causes since abnormally high temperatures swept across the country two weeks ago, the health ministry said today.
"The number of deaths linked directly or indirectly to the heat can be estimated at around 3,000 for the whole of France," the ministry said in a statement.
Earlier, Health Minister Jean-Francois Mattei acknowledged the blistering heatwave has caused a "veritable epidemic" of death in France, but he did not give figures. [...]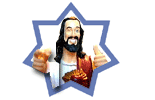 Churches told to ditch 'Jesus on a cross' image
Ananova.com
07:46 Thursday 14th August 2003
Churches are being urged to drop the image of the Crucifixion and instead highlight the social benefits of filling the pews in an effort to boost Sunday attendance.
Traditional approaches such as showing Jesus on the cross and Bible quotations are a turn-off to non-churchgoers, according to one of two suggested advertising campaigns drawn up by agencies.
Instead, advertisers say churches should highlight their community life, the chance to have a good sing, hear a good sermon and have a heart-to-heart chat. [...]
And Finally...

Man loses false leg on rollercoaster
Staff at Universal Studios theme park in Florida are hunting for a man's false leg after it flew off as he rode a rollercoaster.
Hawley Webb alerted workers after riding on one of the 55mph Dueling Dragons rides in the Lost Continent section of the Islands of Adventure park, Orlando.
A spokesman for Universal Studios says Mr Webb's prosthetic leg may have fallen into a pond under the ride, which has a height of 125 feet.
The theme park has sent divers into the pond, but the leg has not been found. Universal Studios says it will replace the leg if divers can't find it.
Comment: Perhaps he should just "leg go" of the idea of ever getting it back...but he can be sure that his "leg-acy" will live on...(sorry couldnt resist)

---

Check out the Signs of the Times Archives

Send your comments and article suggestions to us.
---
Fair Use Policy
Contact Webmaster at signs-of-the-times.org
Cassiopaean materials Copyright ©1994-2014 Arkadiusz Jadczyk and Laura Knight-Jadczyk. All rights reserved. "Cassiopaea, Cassiopaean, Cassiopaeans," is a registered trademark of Arkadiusz Jadczyk and Laura Knight-Jadczyk.
Letters addressed to Cassiopaea, Quantum Future School, Ark or Laura, become the property of Arkadiusz Jadczyk and Laura Knight-Jadczyk
Republication and re-dissemination of our copyrighted material in any manner is expressly prohibited without prior written consent.
.