---
Read our update on "ethnic specific weapons"

"The Fifth Column"
Remember, we need your help to collect information on what is going on in your part of the world!
---
by Trudy Lieberman
The Nation
I have no heart for somebody who starves his folks. -- George W. Bush discussing North Korean leader Kim Jong Il and US food donations on CNN (January 2, 2003)
Research assistance was provided by the Investigative Fund of the Nation Institute.
Ellen Spearman lives in a trailer at the edge of Morrill, Nebraska, a tiny dusty town near the Wyoming state line. A few years ago she was a member of the working poor, earning $9.10 an hour at a local energy company. Then she got sick and had four surgeries for what turned out to be a benign facial tumor. New owners took over the company and told her she was a medical liability and could not work full time with benefits. For a while she worked part time without benefits until the company eliminated her position. So the 49-year-old single mother of five, with two teenage boys still at home, now lives on $21,300 a year from Social Security disability, child support and payments from the company's long-term disability policy she got as a benefit when she was first hired. That's about $6,000 above the federal poverty level, and too high to qualify for food stamps. But it is not enough to feed her family.
Food is the expendable item in a poor person's budget. With the need to pay for gasoline, car insurance, trailer rent, clothes, medicine and utilities, and to make payments on a car loan and $10,000 in medical bills, Spearman says three meals a day "take a back seat." She says she and her family eat a lot of rice with biscuits and gravy. [...]
Spearman's predicament mirrors that of many Americans. While the most severe forms of malnutrition and starvation that prevailed through the 1960s have largely disappeared, some 33 million people live in households that aren't sure where their next meals are coming from--those whom policy analysts call the food insecure. And with poverty on the rise--the United States experienced the biggest jump in poverty in a decade in 2001, to nearly 12 percent of the population--their ranks are growing. At the end of 2002 the US Conference of Mayors reported a 19 percent increase in the demand for emergency food over the previous year. Food pantries, shelters, soup kitchens and other emergency food providers now serve at least 23 million people a year. "They are America's dirty little secret," says Larry Brown, who directs Brandeis University's Center on Hunger and Poverty. "They are hardworking have-nots who cannot pay the rent, medical bills, and still feed their families."
Food and hunger are a lens through which we see what America has become: a country indifferent to the basic needs of its citizens, one that forces millions of them to rely on private charity that is inadequate, inefficient and frequently unavailable. As people with low and middle incomes have lost their jobs, their families line up for handouts, something many thought they'd never have to do. Hunger exposes the casualties of the ever-widening income gap between the rich and the rest of the population, and the damage inflicted by a twenty-year campaign waged by right-wing think tanks and conservative politicians to defund and delegitimize government. That campaign, which has succeeded in returning the public's view of poverty to the Darwinian one that prevailed before the Progressive Era at the turn of the twentieth century, is emblematic of the right's assault on public programs, which has used the old-fashioned notion of personal failing as the vehicle for accomplishing its political goals. Indeed, few politicians now advocate for the hungry. [...]
By Tom Greenwood
The Detroit News
DAVISBURG -- Live long and prosper -- and duck!
The Road Commission for Oakland County may have had a close encounter of the shooting-star kind when what appears to be a meteorite hit one of its maintenance facilities over the weekend. [...]
Number of new moons goes sky high

Henry Fountain NYT
Tuesday, August 12, 2003

Not too long ago, it was easy for an armchair astronomer to keep up to speed on the moons of the solar system. There was the Moon, of course, and the four Jovian satellites spotted by Galileo, those two around Mars, and some odd ones here and there - that weird fractured cue ball orbiting Uranus, for instance.

These days, though, it is tough to tell the moons without a scorecard. In the past six years, dozens of satellites have been discovered around the giant planets, more than doubling the total in the solar system. Jupiter is the current leader, with 61, followed by Saturn, Uranus and Neptune. The tally for these four planets is 124 (the other five planets have only four among them), but that number is sure to change in the next year or two.

"They're all over the place," said Dr. Brett Gladman, an associate professor at the University of British Columbia who has been involved in the discoveries since 1997.

The new moons are very small, many just a couple of miles in diameter, and carve distant, eccentric paths around their planets. Many orbit in retrograde fashion, in a direction opposite to their planets' rotations.

They have little in common with the large moons in the solar system - none of the volcanoes of Jupiter's Io or the atmosphere of Saturn's Titan, or the massive rifts of Uranus's Miranda. Many don't even have names yet. They are little more than orbiting rocks. [...]
Moon Derives From Earth, Space Object, Study Says
John Roach
for National Geographic News
August 11, 2003
Science has a better understanding of how and when the moon came to be thanks to a team of German geochemists who compared ratios of trace elements in rocks from the Earth, the moon, Mars, and meteorites.
Most astronomers subscribe to the so-called "cratering" theory to explain the moon's creation: Billions of years ago, a Mars-sized body slammed into Earth, projecting a mixture of rocky debris into space, some of which lumped together to form the moon. The remaining debris rained back down on Earth. [...]
Wednesday 13th August 2003
Summit eruptions have resumed at Mt Etna volcano. Magma has risen to the surface within the central conduit system of Etna which was indicated by a summit glow of lava at North East crater. The date of the new activity fell on 11 August, 195 days after the end of the last flank eruption. The new summit activity means that the newly rising magma has not bypassed the summit craters and produced a flank eruption, as had been feared by many. If the summit activity continues long enough, it might progressively increase and bring a return of lava fountains which are the most spectacular feature of Etna's eruptions. Southeast Crater has no inner pit, so if this crater resumes its activity it may be violent and destroy the unstable summit of its cone, or gradual, with Strombolian bursts, and lava outflow possibly from one of its side vents that were established in 2000-2001.
Comment: Photo is from previous year. More photos of Etna available, just click the photo.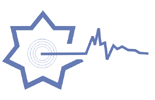 Predicted quake could rate 9 on scale

canada.com
Tuesday, August 12, 2003

Researchers at Columbia University say the West Coast could soon be facing its worst earthquake in centuries.
New research focusing on the coastal waters off Vancouver show that the area where the Juan de Fuca and North America plates overlap is almost twice the size that they thought. [...]
August 13, 2003
MORE than 100 homes were damaged when an earthquake struck a remote district in Indonesia's North Maluku province, officials said today. [...]
The quake measuring 5.7 on the Richter Scale struck the Wasile area on the east of Halmahera Island on Monday morning, he said. [...]
Nunda Flood Damage in Millions
WROC-TV
8/11/2003 6:00 PM
A weekend of heavy rains caused major flooding in southern Livingston County. The Nunda area was hardest hit. Nunda officials estimate it could cost millions of dollars to clean up, this is in a village with an annual budget in the thousands. [...]
Flood Destroys 205 Houses in Kura LG
Paris under fire as heat bites
BBC
Tuesday, 12 August, 2003, 19:49 GMT

The French Government has come under attack for its handling of the heatwave gripping the country, which doctors say has claimed 100 lives.
Critics say holidaying ministers have done little or nothing as hospitals and mortuaries fill up, power supplies are threatened, pollution reaches dangerous levels and agriculture is devastated. [...]
Tornadoes' Effects Defy Simple Models, Theories
By Guy Gugliotta
Washington Post Staff Writer

Tornadoes are nature's most spectacular storms: A funnel of wind, spinning at speeds greater than 200 miles per hour, leaps from the bottom of a thunderstorm and cuts a swath of destruction, shredding farmhouses, uprooting trees and picking up automobiles and hurling them a quarter-mile.
Despite their frequency -- more than 800 tornadoes occur in the United States each year -- scientists know relatively little about them and how they do the damage they do. Tornadoes are short-lived, erratic and violent. They can be extremely unkind both to instruments and the researchers who operate them. [...]
Iraq postwar costs likely to exceed bill for war; administration mum
By ALAN FRAM
The Associated Press
WASHINGTON - The U.S. bill for rebuilding Iraq and maintaining security there is widely expected to exceed the war's price tag, but the Bush administration is offering only hazy details about the multibillion-dollar totals. [...]
More than three months after Bush declared an end to major combat operations in Iraq, even the cost of the ongoing U.S. military campaign remains clouded in confusing numbers. [...]
Taxpayers for Common Sense said postwar costs over the next decade could range from $114 billion to $465 billion. The American Academy of Arts and Sciences projected 10-year expenses from $106 billion to $615 billion.
US tank crew cleared in April 8 attack on journalists' hotel in Baghdad
Wednesday August 13, 7:48 AM
A US military investigation has concluded that the crew of a US tank acted properly when it fired on a Baghdad hotel filled with foreign journalists April 8, killing two television cameramen, the US Central Command said.
The tank fired at the Palestine Hotel after soldiers observed what they believed to be an enemy "hunter/killer team" directing Iraqi fire from a balcony on an upper floor of the hotel, the command said in a statement summarizing the findings.
The investigation "concludes that a tank from A Company, 4-64 Armor properly fired upon a suspected enemy hunter/killer team in a proportionate and justifiably measured response," the statement said. [...]
Pentagon officials and military commanders on the ground in Baghdad knew the hotel was full of journalists, but failed to warn the tank's commander, the committee said.
Protests by Iraq's jobless people
AFP, BAGHDAD
Aug 12: Daily protests by hundreds of jobless Iraqis outside the headquarters of the US-led coalition in Baghdad demanding work or unemployment benefits of 100 dollars a month entered a second week Tuesday.
"We want jobs!" chanted some 300 protestors parked outside Saddam Hussein's former Republican Palace. "We want allowances! Where are the promises?" "No job, no money, no food, no security, no electricity, this is the freedom,"
Comment: Well of course! what did the Iraqis expect, afterall it was "American" democracy that they were beig brought. The Iraqis can now pride themselves on the fact that they have all the benefits of the greatest democracy on earth.
U.S. seizes Iraqi Republican Guard officer
TIKRIT, Iraq - American soldiers rounded up 14 members of a family said to be a pillar of support for Saddam Hussein in raids Tuesday, including a Republican Guard officer and one of the deposed dictator's bodyguards.
West of Baghdad, guerrillas attacked an American convoy with three roadside bombs, killing one U.S. soldier and wounding two. But the commander of American forces said the stakes are too high to let casualties deter the mission of pacifying Iraq.
"Every American needs to believe this: that if we fail here in this environment, the next battlefield will be the streets of America," Lt. Gen. Ricardo Sanchez said. "Every soldier... understands the impact to America and to the global war on terrorism of his duty here."
Comment: If enough American people learn about the lying of the Bush Reich regarding 9/11 and so-called "terrorism" in general there certainly might be a battle in the streets of America, and it might be the citizens overthrowing the fascist Bush regime.
3 arrested in missile-smuggling plot
Aug. 13 — Three people arrested in connection with what authorities said was an international plot to smuggle into the United States a shoulder-fired missile that could shoot down a commercial airliner were scheduled to appear Wednesday in a federal court, officials said. [...]
THE MEN'S NAMES were not immediately made available because the arrests and charges were under court-ordered seal.
Hundreds and perhaps thousands of shoulder-fired missiles — heat-seeking rockets that can hit low-flying aircraft within three miles — are said to be available on the worldwide arms market. Older missile launchers can be bought for as little as several thousand dollars. [...]
AL-QAIDA LINK POSSIBLE?
It was not immediately clear whether the plot was connected to al-Qaida or some other terrorist network. [...]
Comment: The media never misses a chance to throw in the term al-Qaida. Even if to say it is not al-Qaida. They love using NLP on the unsuspecting.
Mystery illness hits more troops

Globe and Mail Update
Washington — Two more soldiers overseas have come down with serious pneumonia, bringing the unexplained cases to 17, the U.S. Army said Monday.
Officials are investigating the cause of some 100 cases counted since March, focusing on a number of them so serious the patients had to be put on ventilators and flown to Europe.
The number of serious cases was 15 last week and now has risen to 17, said a statement Monday from the Army surgeon-general's office.
The statement said officials have found "no infectious agent common to all of the cases," and no evidence the patients were exposed to biological or chemical weapons, Severe Acute Respiratory Syndrome (SARS), or environmental toxins.[...]
Marine Dies Hours After Return From Iraq
By KATE McCANN, Associated Press Writer
Tue Aug 12, 8:38 PM ET
WEARE, N.H. - After eight months in Kuwait and Iraq, Marine Master Gunnery Sgt. Dale Racicot just wanted to see his wife and two daughters.
Giddy with excitement, they headed for the airport Friday in Racicot's cherished "Marine Corps green" pickup truck to start what his daughter, Keri Magnarelli, called "a reunion of a lifetime."
Back home three hours later, Racicot collapsed onto his dining room floor, dead of a heart attack at 54. [...]
Comparing Iraqis to '60s Blacks Is a Stretch

James P. Pinkerton
[As] public support for the effort falls, Rice has taken it upon herself to define American involvement as "the moral mission of our time." Recalling her own background as a child growing up in Alabama during the most tumultuous period of the civil-rights movement, she derided "condescending voices" who argue that Iraqis and Arabs are not ready for American-style freedom. "We've heard that argument before," she told the black journalists, "and we more than any, as a people, should be ready to reject it. The view was wrong in 1963 in Birmingham, and it is wrong in 2003 in Baghdad and the rest of the Middle East." And, one supposes, by that logic, Bush is the equivalent of Attorney General Robert F. Kennedy, a compassionate man willing to use federal force to keep the peace and open up schools and polling places.
Rice's claims are, to put it mildly, a stretch. In the '60s, Southern blacks - who were, after all, U.S. citizens - were truly "jubilant" to see federalized troops in Dixie, smiting Jim Crow, because they wanted their piece of the American Dream. By contrast, it's not so clear that ordinary Arabs are pleased to see us in their midst. The jubilation one sees on TV these days is Iraqis whooping it up after an American Humvee is ambushed.
And, of course, African-Americans have long rejected the idea that fighting foreign wars equals advancing civil rights at home. In the '60s, the Rev. Martin Luther King Jr. opposed the Vietnam War, continuing a long line of pacifism among black leaders. Last year, 32 of the 37 members of the Congressional Black Caucus voted against the administration's war resolution. In March, just as fighting started, a Gallup Poll found that just 29 percent of blacks supported the conflict, compared to 78 percent of whites.
Indeed, about the only prominent American blacks who support the Iraq crusade are Rice and Secretary of State Colin Powell. [...]
Comment: African-Americans have long been a target of COINTELPRO. Type the word in any search engine, and the tactics used are what usually comes to the top of the list. Here we have Rice slander the struggle for civil rights by attempting to equate it with murder.
Israel Talks Tough, Limits Response After Bombings
By Jeffrey Heller
Wed August 13, 2003 12:19 AM ET
JERUSALEM (Reuters) - Israeli Prime Minister Ariel Sharon put a U.S.-backed Middle East peace plan on borrowed time after a pair of Palestinian suicide bombers killed two Israelis in blasts that shook a six-week-old cease-fire.
But the peace "road map" appeared to be in no immediate danger of collapse despite the sudden clouds over what has been a summer of content for ordinary Israelis enjoying a respite from three years of daily violence.
Comment: And what about the Palestinians?
Israel refrained from major military action following the attacks but early on Wednesday destroyed the family home of one of the bombers, Khamis Jarwan, 17, of the al-Aqsa Martyrs Brigades, in Askar refugee camp in the West Bank city of Nablus.
Witnesses in the camp said the Israeli army was preparing to dynamite the residence of the second bomber, from the militant Islamic group Hamas, who also lived in Askar. [...]
Comment: No major military action, just demolishing a couple of homes...
Bush to Sidestep Muslim Groups, Senate on Scholar

By Adam Entous
Tue August 12, 2003 03:30 PM ET
CRAWFORD, Texas (Reuters) - Over objections from some Muslim American groups, President Bush plans to sidestep Congress and appoint a Middle East scholar who has been derided by critics as anti-Muslim to a federally funded think tank, congressional sources said on Tuesday.
Bush's expected recess appointment of Daniel Pipes could spark a backlash from some Muslim Americans and Democrats in Congress, who oppose his nomination to serve on the board of the U.S. Institute of Peace, which was created by Congress to promote peaceful solutions to world conflicts. [...]
Australia's Spy Agency Warns of Biological, Chemical Attacks
Aug. 13 (Bloomberg)
A biological or chemical attack carried out by terrorists is "only a matter of time," said Dennis Richardson, the chief of Australia's security agency.
"There is a genuine concern that a catastrophic attack is certainly only a matter of time,'' said Richardson, the director- general of the Australian Security Intelligence Organization. It is unlikely any victory in the war against terrorism will be declared "any time soon," he said.
The security body released a transcript of Richardson's speech, which was made last week, on the day a car bomb killed 11 people in Indonesia's capital, Jakarta.
Indonesia blamed the Jemaah Islamiyah terrorist group, which has been linked to the al-Qaeda network, for the attack. Al-Qaeda, in a statement to Arab media at the weekend, said the Jakarta bombing was part of series of attacks it plans to carry out, Cable News Network reported. The al-Qaeda statement warned U.S. and Australian nationals about their presence in Jakarta.
Comment: This is simply more copy cat scare tactics from the Australians. We wonder if there is even one government that has NOT sold it's soul to the US dream of a perpetually terrorised and terrified world? Talk about nauseating...
Howard Dean's Constitutional Hang-Up
By JOSH FRANK
August 12, 2003
As Governor of Vermont, Howard Dean openly claimed that the legal system unfairly benefited criminal defendants over prosecutors. He even took measures to cut federal grant money aimed at helping mentally disabled defendants--as well as appointing state judges who were willing to undermine the Bill of Rights. In a 1997 interview with the Vermont News Bureau, Howard Dean admitted his desire to expedite the judicial process by using such justices to "quickly convict guilty criminals." He wanted individuals that would deem "common sense more important than legal technicalities." Constitutional protections (legal technicalities) apparently undermine Dean's yearning for speedy trials.
Perhaps he was looking to make Vermont more like George Bush's Texas, where defense lawyers are renowned for lacking the resources necessary to provide their clients a fair representation. [...]
Dean's attempts to weaken the Bill of Rights began in the 1990s with his appointments of justices now awaiting hearings in New York for egregious infringements on civil liberties. He then took it a step further after September 11th and indicated the "re-evaluation" of constitutional rights was in order. And now, as Dean steams ahead in his bid for the White House, he's claiming on national television that he would rather have an innocent convict die than have them released on a "technicality." [...]
Comment: So much for Democrat Dean saving America from the horrors of the Bush administration...
Congress to restrict use of Special Ops
By Bill Gertz
THE WASHINGTON TIMES
Congress is set to impose new restrictions on the use of Special Operations Forces that for the first time will require a presidential order before deploying commandos in routine but hidden activities.
The restrictions are contained in the classified Senate report accompanying the current version of the intelligence authorization bill for fiscal 2004.
The restrictions were added to the report by members of the Senate Intelligence Committee after consultations with Stephen Cambone, the defense undersecretary for intelligence, according to current and former U.S. officials and documents obtained by The Washington Times. [...]
By Kim Zetter
After weeks of defending itself against charges of bad programming and lax security, Diebold Election Systems is facing an independent, third-party audit of the software for its touch-screen voting machines.
Maryland Gov. Robert L. Erhlich Jr. ordered the review after researchers at Johns Hopkins University and Rice University released a report (PDF) last month revealing numerous programming flaws and security vulnerabilities in the source code for Diebold's AccuVote-TS voting machines. [...]
Dropped pants bare pitfalls in airport security
BY DANIEL de VISE AND WANDA J. DeMARZO
CANDACE WEST/HERALD STAFF
Martin Holness wore gray-and-black boxer shorts to Fort Lauderdale-Hollywood International Airport for his trip to Chicago on July 17. And that was a fact he hoped to keep to himself.
But by the time Holness boarded the American Airlines flight, his choice of undergarments was known to many.
Holness, 34, says an overzealous security guard ordered him to remove his pants and then fed them through an X-ray machine at a checkpoint as the humiliated passenger and scores of bystanders looked on.
''I'm standing in my underwear, looking stupid,'' said Holness, a truck driver from Miramar. "Even when I got to Chicago, people from the flight were still looking at me like I was crazy.''
The guard gives a very different account. He says Holness pulled down his own sweat pants and handed them to the incredulous guard after two quarters in one pocket set off the metal detector.
However Holness and his pants became separated, the episode illustrates what can happen at airport security checkpoints when things get out of hand. [...]
Mississippi school district installs Web cams in every hallway and classroom
North Korea Demands U.S. Non-Aggression Pact
Wed August 13, 2003 12:28 AM ET

SEOUL (Reuters) - North Korea's Foreign Ministry said on Wednesday that a non-aggression treaty demonstrating that the United States had made a "switchover in its hostile policy" was the only way to resolve the nuclear crisis.
The statement, issued two weeks before six-country talks on the nuclear crisis are expected to convene in Beijing, rejected ideas floated by the United States and others that fell short of a non-aggression pact, including written U.S. pledges not to attack and talk of collective regional guarantees for the regime. [...]
US praises Taiwan for intercepting "chemical weapons precursor" from North Korea

Wednesday August 13, 12:43 PM

The United States warmly praised Taiwan for intercepting a consignment of toxic cargo from a North Korean ship, which it said could be used to make chemical weapons.
The North Korea-registered vessel Be Gae Hong was allowed to leave the southern Taiwanese port of Kaohsiung four days after customs authorities offloaded what they described as a "dangerous chemical."
State Department deputy spokesman Philip Reeker identified the substance as phosphorus pentasulfide. [...]
Murderous Minister Fueled By 'Evil'
Prosecutors Seek Death Penalty
LOS ANGELES -- A minister "fueled" by evil shot his wife and young daughter to death as they slept because they threatened his ambition to become pastor of a "mega-church," a prosecutor told jurors Monday. [...]
A few things from my neck of the woods
by DY
As well as the link concerning childhood lead poisoning I have a few other interesting tidbits from our local news.
Last Friday a man was pulled over on one of our local interstates for a tail light out after further investigation it was found that he had an outstanding warrant for a harassment charge.The officer then search the gentleman's car to find the dead body of his girlfriend tied up with duct tape in the trunk.To make matters worse the woman's 3 year old daughter was with the man in the front seat.
Today at the Xerox manufacturing complex outside of Rochester,a man attempted to rob the credit union IN THE COMPLEX. Now this is a large complex where upward of 8000 persons are employed on the day shift. One person shot dead execution style one wounded and the would be robber not found.The thing I found most interesting about this was the PR rep from the company came out on the noon news to say that they had just finished last week training for a situation such as this. Everyone was instructed to go to a "SAFE SPOT" and stay there till released.At 5 pm when I drove by the complex via the expressway It was still blocked off and the employees were not released to go home. Does something sound a bit odd here or is it just me....
By Ange Ngu Thomas
BBC
A nurse in Cameroon has been sentenced to death by a firing squad for deliberately injecting two of her lover's children with HIV and Hepatitis B contaminated blood. [...]
UK 'is road rage capital of the world'
Ananova.com
07:13 Wednesday 13th August 2003
Researchers have concluded the UK is still the road rage capital of the world.
A survey by motoring magazine Max Power found nearly nine out of 10 UK drivers said they had been road rage victims at least once.
And 20% said they had experienced road rage more than 10 times, with more than 70% committing the offence themselves.
The latest statistics backed up a recent Gallup poll which showed Britain was the leading country in the world for road rage, with 80.4% of UK drivers being victims of it.
Of those in the Max Power poll who admitted committing road rage, three in five said they felt fine about it, adding that victims deserved it. Only 14% showed any remorse, and said their bad mood had affected their actions. [...]
Parkinson's Medication Linked To Gambling
ST. PAUL, MN – Excessive gambling could be an unfortunate yet rare side effect in Parkinson's patients who take certain dopamine agonists, according to a study in the August 12 issue of Neurology, the scientific journal of the American Academy of Neurology. [...]
Researchers Find Antarctic Lake Water Will Fizz Like A Soda
Water released from Lake Vostok, deep beneath the south polar ice sheet, could gush like a popped can of soda if not contained, opening the lake to possible contamination and posing a potential health hazard to NASA and university researchers. [...]
Lake Vostok is a rich research site for astrobiologists, because it is thought to contain microorganisms living under its thick ice cover, an environment that may be analogous to Jupiter's moon, Europa. Europa contains vast oceans trapped under a thick layer of ice. Russian teams are planning to drill into Lake Vostok's 2.48 mile (four kilometer) ice cover in the near future, and an international plan calls for sample return in less than a decade. [...]
Scientists theorize that Lake Vostok probably existed before Antarctica became ice covered, and may contain evidence of conditions on the continent when the local climate was subtropical.
Archaelogists unearth ancient shrine

A 12th century relic discovered in Northern Ireland has been described by a leading archaeologist as the "find of his life" [...]
Originally, the shrine, which stands about ten inches high and six inches wide, was designed to hold a sacred bell, dedicated to a local saint, along with a cross that would have been fixed to the back of the shrine, though both are now missing. [...]
"It was made at a very key moment in Irish history when the Normans had just arrived in Ulster. [...]
Egyptian mommy gives birth to two-headed girl
Cairo - A 26-year old woman from a village in upper Egypt has given birth to a healthy baby girl with two heads, the Cairo daily Al-Akhbar reported on Friday [...]
And Finally . . .
---

Check out the Signs of the Times Archives

Send your comments and article suggestions to us.
---
Fair Use Policy
Contact Webmaster at signs-of-the-times.org
Cassiopaean materials Copyright ©1994-2014 Arkadiusz Jadczyk and Laura Knight-Jadczyk. All rights reserved. "Cassiopaea, Cassiopaean, Cassiopaeans," is a registered trademark of Arkadiusz Jadczyk and Laura Knight-Jadczyk.
Letters addressed to Cassiopaea, Quantum Future School, Ark or Laura, become the property of Arkadiusz Jadczyk and Laura Knight-Jadczyk
Republication and re-dissemination of our copyrighted material in any manner is expressly prohibited without prior written consent.
.