---
Remember, we need your help to collect information on what is going on in your part of the world!
Read Dear Readers to find out more.
---
Did You know: In the course of the last century the US government forcibly and illegally sterilized 60,000 US citizens in 32 states in order to "clean up the gene pool" of those that were "dragging society down through alcoholism, poverty and crime."
Dear God, Deliver Us from Evil
The Reign of Ashcroft
By ELAINE CASSEL
August 8, 2003
For more than a year now I have been following John Ashcroft's war on defense attorneys. He fired the first shot across the bow at Lynne Stewart, the New York City attorney who was court-appointed to represent Sheikh Abdel Rahman. Two weeks ago, a federal judge threw out the terrorism counts lodged against her (for representing her client's interests), and a hearing on her motion to dismiss the remaining charges comes up on August 26.
An attorney representing one of the Alexandria 11 defendants told me that the prosecutors are trying to get him disqualified for conflict of interest involving his client and another defendant. A claim of conflict belongs to the client, not the prosecutors. What interest do they have in who defends? Ah, but the Ashcroft prosecutors do. They see their case is in trouble and strike out like a snake, rattling at anything in its path.
Maybe the Lynne Stewart ruling took a little wind out of ole John's sails. Or maybe he has been out in the Washington, D.C. August humidity too long. But now he is after federal judges. [...]
The Constitution, defense attorneys, judges, and juries. What is next on Ashcroft's list? He thinks that God had him lose the Missouri Senate race to a dead man so that he could rewrite the Constitution after 9/11. Not content with his subversion of the Bill of Rights, he now wants to take away the Constitutional perogatives of federal judges and gut Article III of the Constitution.
Let us pray for an end to his reign.
Comment: And while you're at it, how about praying for a political end for Bush, Rumsfeld, Powell, Wolfowitz, etc. Actually, instead of just praying, how about actually doing something about the Bush Reich? Whatever happened to "Land of the Free, Home of the Brave?"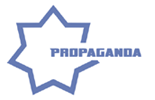 Bush: Coalition 'slowly but surely' stabilizing Iraq
American soldier shot dead on guard duty in Baghdad

CRAWFORD, Texas (CNN) -- One hundred days after he declared an end to major combat operations, President Bush said Friday that coalition forces were "slowly but surely" bringing stability to Iraq, which he characterized as vital to winning the war on terrorism. [...]
New Attacks Wound 4 U.S. Troops in Iraq

9 Aug 2003
By TAREK AL-ISSAWI, Associated Press Writer
BAGHDAD, Iraq - U.S. troops came under renewed attacks Saturday that wounded at least four soldiers, and a team of FBI investigators prepared to take control of the probe into the car bombing of the Jordanian Embassy.
Soldiers from the 173rd Airborne Brigade on patrol in the northern city of Kirkuk were fired on with a rocket-propelled grenade and small arms early Saturday, said Lt. Col. Bill McDonald, spokesman for the 4th Infantry Division operating in the area. [...]
Feds: Moussaoui Aimed to Hit White House
By LARRY MARGASAK
The Associated Press
Friday, August 8, 2003; 8:15 PM
ALEXANDRIA, Va. - Terrorism suspect Zacarias Moussaoui was part of a conspiracy to fly an airliner into the White House, a prosecutor alleged in a transcript released Friday, raising the possibility of other would-be hijackers.
While previous court documents said Moussaoui spoke of plans to crash a plane into the White House, it was unclear how he could do so without help if the 19 hijackers involved in the Sept. 11 attack were committed to four other airplanes.
"It was going to involve others," Karas said at a Jan. 30 court hearing, without further elaboration. "The fact that he didn't know the precise whereabouts or even if we can assume he didn't know the names of the people doesn't mean he doesn't know the objects of the conspiracy." [...]
Russian mothers plead for sons to stay in Guantanamo
Nick Paton Walsh, Moscow
Saturday August 9, 2003
The Guardian
The mothers of the eight Russians held with other prisoners from Afghanistan at the US military base at Guantanamo Bay have begged Washington not to extradite their sons to answer terror charges in Russia, fearing that conditions in their jails and judicial system are even worse than those at Camp Delta.
"In Guantanamo they treat him humanely and the conditions are fine," Amina Khasanova, the mother of Andrei Bakhitov, told the newspaper Gazeta. "I am terribly scared for my son in a Russian prison or court system."
She said her son wrote to her that conditions were so good in Camp Delta in Cuba that "there is no health resort in Russia that can compare". Camp Delta has been criticised by human rights groups for the "torturous" conditions under which inmates are held awaiting trial by a special military tribunal.
They are held in solitary confinement for 23 hours a day, and occasionally subjected to "sensory deprivation techniques" involving goggles, gloves and mufflers which impede their senses. Lights are left on in cells during the night.
There have been 28 suicide attempts among the 612 prisoners at the facility. Russian jails, where inmates may be held 20 to a cell, tuberculosis is rampant and hygiene minimal, have been condemned as "deadly".
Comment: The young Russian is "fine" he says, and he wants for nothing but freedom. Just because the Russian prison system might be a hell hole by comparison doesn't change the fact that Guantanamo is an inhumane fascist detention camp. Nor does it displace the idea that maybe the Russian prisoners are treated differently in order to use them as tools of propagada.
The tactics practiced against prisoners at Guantanamo amount to psychological torture, brainwashing, and mental programming. Farm animals are treated better and enjoy more rights than prisoners at Guantanamo.
Secret Talks With Iranian Sources: Meetings 'unauthorized'

By Knut Royce and Timothy M. Phelps
WASHINGTON BUREAU; Staff writer Craig Gordon contributed to this story.
August 8, 2003
Washington - Pentagon hardliners pressing for regime change in Iran have held secret and unauthorized meetings in Paris with a controversial arms dealer who was a major figure in the Iran-contra scandal, according to administration officials.
The officials said at least two Pentagon officials working for Undersecretary of Defense for Policy Douglas Feith have held "several" meetings with Manucher Ghorbanifar, the Iranian middleman in U.S. arms-for-hostage shipments to Iran in the mid-1980s.
The administration officials who disclosed the secret meetings to Newsday said the talks with Ghorbanifar were not authorized by the White House and appeared to be aimed at undercutting current sensitive back channel negotiations with the Iranian regime.
"They [the Pentagon officials] were talking to him [Ghorbanifar] about stuff which they weren't officially authorized to do," said a senior administration official. "It was only accidentally that certain parts of our government learned about it."
The official would not identify those "parts" of the government, but a former intelligence official confirmed they are the State Department, the CIA and the White House, itself.
The senior official and another administration source who confirmed that the meetings had taken place said that the ultimate policy objective of Feith and a group of neo-conservatives civilians inside the Pentagon is regime change in Iran. [...]
Judge Allows Army to Incinerate Weapons
By JAY REEVES, Associated Press Writer
August 9, 2003
ANNISTON, Ala. - The Army plans to start destroying Cold War-era chemical weapons Saturday at its incinerator near Anniston, the first time the military has burned the deadly munitions near a populated area.
The timetable to start destroying the chemical weapons came Friday after a judge in Washington rejected motions by opponents to delay it. The incinerator will begin operations Saturday morning unless weather or other factors cause a delay, incinerator spokesman Mike Abrams said.
The Army plans only "limited burns" on weekends and between 6 p.m. and 6 a.m. on weekdays until certain schools and other community buildings near the incinerator are provided with safety pressurization this fall. [...]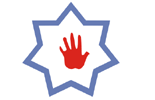 Was the White House Behind the California Recall Effort and the Candidacy of Arnold "The Groper" Schwarzenegger?
You Bet.
A BUZZFLASH NEWS ANALYSIS
BuzzFlash is a little bit tired of the press hedging about whether or not the White House is behind the recall effort and Arnie "The Groper's" candidacy for governor of California. [...]
Israelis wanted for alleged illegal arms shipment that wound up in Colombia

GUATEMALA CITY (AFP) Aug 08, 2003
A Guatemalan court has ordered the arrest of three Israeli nationals for allegedly acting as brokers in the sale of a shipment of Nicaraguan police weapons to Panama that ended up in the hands of rightwing Colombian paramilitaries, a court source said Friday. [...]
Hamas deaths put ceasefire in jeopardy
MARGARET NEIGHBOUR

HAMAS, the Palestinian terror group, last night threatened to tear up a six-week-old ceasefire deal after two of its top bomb-makers were killed during an Israeli raid in the West Bank.
A 20-year-old Israeli soldier was also killed during the fierce battle in the Askar refugee camp near Nablus.
Ismail Abu Shanab, a Hamas official, said the Israeli incursion violated the ceasefire: "The Israelis should bear responsibility for this attack and all of its consequences." [...]
US warns of more terrorist attacks in Indonesia

09/08/2003
The US warned that extremists may be planning more terrorist attacks against its interests in Indonesia, as the Southeast Asian country's defence minister said he was now "extremely sure" that the al-Qaida-linked group Jemaah Islamiyah was behind this week's hotel bombing in Jakarta.
"The potential remains throughout Indonesia for violence and terrorist actions against US citizens and interests," the US State Department said on its website Saturday.
Flight 93 families question FBI theory

09/08/2003
Families of passengers who rebelled against hijackers aboard United Airlines Flight 93 said today the FBI theory that the terrorists deliberately crashed the plane into a Pennsylvania field was based on "limited and questionable interpretations" of the cockpit recording.
The theory – described by FBI director Robert Mueller and disclosed deep within a congressional report on the September 11 attacks – suggests insurgent passengers may not have successfully fought their way into the cockpit and grappled to seize the plane's controls, as has been popularly perceived.
"Without a doubt, the passengers breached the cockpit," said Randall Greene of New York, whose brother Donald, a pilot of smaller aircraft, was on board. "I'm surprised by the theory attributed to the FBI director that the passengers did not take control of the aircraft."
In a joint statement by Families of Flight 93, relatives said they believed the passenger revolt was primarily responsible for the crash. US officials have said they believe the hijackers intended to fly the Boeing 757 into the White House.
Comment: Another "bait and switch" ploy by the government. The families of those that died, desperately want to believe that their loved ones made a brave last stand, that they died with honor, that it was they that essentially foiled the hijackers mission.
This emotional setup by the government ensures that the truth remains buried, which is nevertheless still very surprising given the glaring fact that the parts of the fuselage of the plane were found up to 8 miles from the actual impact site, strongly suggesting that the plane broke up while still high in the air.
Not only that, but there were also several eyewitnesses that reported the appearance of a fighter jet, and their evidence seems to be corroborated by a report of "a signal exhibiting the seismic signature characteristic of a passing sonic boom", recorded at 9:22 A.M. local time by an earthquake monitoring station in southern Pennsylvania and you get the picture..
Flash Back:
Report appeared in the UK Mirror
Susan Mcelwain, 51, who lives two miles from the site, knows what she saw - the white plane rocketed directly over her head. "It came right over me, I reckon just 40 or 50ft above my mini-van," she recalled. "It was so low I ducked instinctively. It was travelling real fast, but hardly made any sound. "Then it disappeared behind some trees. A few seconds later I heard this great explosion and saw this fireball rise up over the trees, so I figured the jet had crashed. The ground really shook.
So I dialled 911 and told them what happened. "I'd heard nothing about the other attacks and it was only when I got home and saw the TV that I realised it wasn't the white jet, but Flight 93. Ididn't think much more about it until the authorities started to say there had been no other plane. The plane I saw was heading right to the point where Flight 93 crashed and must have been there at the very moment it came down.
"There's no way I imagined this plane - it was so low it was virtually on top of me. It was white with no markings but it was definitely military, it just had that look. "It had two rear engines, a big fin on the back like a spoiler on the back of a car and with two upright fins at the side. I haven't found one like it on the internet. It definitely wasn't one of those executive jets."

Ex-Pentagon Official Suggests Bush Administration Should Face War Crimes Tribunal For Misleading World About Iraq

One of its former employees recently published an article saying: "I suggested to my boss that if this was as good as it got, some folks on the Pentagon's E-ring may be sitting beside Saddam Hussein in the war crimes tribunals."
Air Force Lt Col Karen Kwiatkowski is a former a senior Pentagon Middle East specialist who worked in the office of Under Secretary of Defense for Policy Douglas Feith until her retirement in April of this year.
This is what she has to say: "What I saw was aberrant, pervasive and contrary to good order and discipline. If one is seeking the answers to why peculiar bits of 'intelligence' found sanctity in a presidential speech, or why the post-Saddam occupation has been distinguished by confusion and false steps, one need look no further than the process inside the Office of the Secretary of Defense."
Comment: In the interest of chronology, perhaps we should start with prosecutions for 9/11, then we can move on to Enron, Afghanistan and the Iraq invasions, to name but a few.
Who exposed whistleblower's wife?

Julian Borger, Washington
Saturday August 9, 2003
The Guardian
The FBI may launch an inquiry into whether the White House revealed the identity of a covert CIA official to punish her husband for blowing the whistle on President Bush for making misleading claims about the Iraqi nuclear programme, officials in Washington said yesterday.
Mr Wilson had been sent to Niger in 2002 by the CIA to investigate claims of attempted uranium purchases there, and reported back that they were "highly doubtful". Despite his report, President Bush said in his State of the Union address in January: "The British government has learned that Saddam Hussein recently sought significant quantities of uranium from Africa."
Mr Wilson said: "We spend billions of dollars on intelligence. But we end up putting something in the State of the Union address, something we got from another intelligence agency, something we cannot independently verify, in an area of Africa where the British have no on-the-ground presence."
After Mr Wilson blew the whistle, the White House admitted the mistake but alleged that his report had never reached senior administration officials - a claim Mr Wilson said was false.
A week after Mr Wilson went public, a conservative journalist, Bob Novak, published an article in which he wrote: "Wilson never worked for the CIA, but his wife, Valerie Plame, is an agency operative on weapons of mass destruction. Two senior administration officials told me Wilson's wife suggested sending him to Niger to investigate."
The report was controversial because it is against the law to reveal the identities of covert officials. If Ms Plame was investigating WMD deals, her cover would have been blown and her career ruined. Mr Wilson will not confirm or deny whether his wife is a CIA operative, but said yesterday: "Assuming it was true, the real victim in all this is American national security. Novak asserted that not only is my wife in the CIA but active in the WMD section. So senior administration officials have decided to take that particular asset out of the search for WMD in order to punish me."
The administration has denied giving Novak any names, but Mr Wilson said he had been contacted by other reporters who had both been told about his wife by White House officials.
Comment: So if Bush and Co. did not lie, then why this attack on Wilson? Again, the evidence is before our eyes, in "glorious technicolor", yet many still cannot see, or rather, at this stage, the truth is that they REFUSE to see.
Bush's inflated ego: swelling of head leads to delusions of self-importance
By Kimberly Blaker
Online Journal Contributing Writer
August 7, 2003 — George W. Bush has long held the attitude that he (and only those who favor his actions, particularly his war in Iraq) is the epitome of patriotism. But in late July, Dubya took it one step further; he appointed himself the father of patriotism and our country.
Despite the bravery and undying efforts of our Founding Fathers and all the men and women who courageously fought to free America from oppressive British rule, giving birth to a United States that would be forever governed by, for, and of the people, these noble men and women never placed themselves above our flag, or what it ultimately represents.
With unbelievable boldness, Bush took it upon himself to autograph U.S. flags that were handed to him by employees of Beaver Aerospace and Defense, during his late July visit to Livonia, Michigan.
[...] According to US Code, Title 4, Chapter 1, Sec. 8 (g), titled "Respect for flag": "The flag should never have placed upon it, nor on any part of it, nor attached to it any mark, insignia, letter, word, figure, design, picture, or drawing of any nature."

Regardless of the absence of laws prohibiting desecration of the flag, Bush's deplorable actions went underreported. Particularly silent have been the vocal proponents of a constitutional amendment to give government the authority to render desecration of the U.S. flag a criminal offense that could carry penalties under the law.
Comment: We find the symbolism of this interesting. Bush is above the law, the constitution, and he himself is now the embodiment of all things American.
We need total airline security and we need it now!

by Pissed and not missed August 8, 2003
Here is one of the links to a currently popular "news" item: FBI warns of common items hiding weapons
WASHINGTON (AP) — From belt buckles to keys to a deadly deck of cards, the FBI is warning security personnel about dozens of everyday items that can conceal knives or other weapons terrorists could use to hijack an airliner.
Many items cost less than $20 and can be difficult to detect using airport screening devices, according to an FBI statement accompanying the 89-page catalog obtained Wednesday by The Associated Press. ...
And here is a link to the FBI's enormous illustrated list of these weapons.
This is just further evidence as to how responsible and law-abiding regular people are forced to endure ever greater humiliation, harassment, and disgust. Okay, if this is all in the name of the war on terrorism, the safety of Americans, and all that, maybe the FBI, other government organizations, and the airlines should take additional precautions. I mean, come on, we're talking about the fight of good versus evil, no less!
Why limit scrutiny to common, everyday items, such as walking canes, belts, and credit cards? If they really want us all to be safe, many more articles must be inspected, confiscated, destroyed, thrown out, or the like. For example, an innocent looking T-shirt can quickly be raised to cover the head, in a manner that the potential perpetrator can see out the neck hole while covering the face. A long sleeve shirt can be removed to easily provide a length of material which can be utilized to choke an unsuspecting victim.[...]
So, for the safety of all concerned, maybe the appropriate authorities should have us board the airplane naked, then have clothes issued on the plane. [...]
But even all this is not enough. A finger can poke an eye, a hand can throw a slap or a punch, an elbow can elbow someone, a leg can kick, and even a head can head-butt. Solution? Surgically remove all limbs from all those to gain access to an airplane, in addition to fitting all passengers with head restraints.
But, even that might not be enough. A person could still have thoughts that are not approved, or give a dirty look to someone, thus making them a potential threat. Solution? A special government-approved lobotomy which removes all threatening thoughts, yet allows all that board planes to still be able to work at their jobs and consume, consume, consume
Comment: As humorous as the above article may be, the final paragraph explains essentially what the federal government desires, nothing short of control of the masses, body, mind and soul (where one exists)
U.S. Navy May Use Blimps as Anti-Terror Tool
Think of it as a 200-foot-long eye in the sky.
Panic alarms to be fitted in schools and hospitals
Alan Travis, home affairs editor
The Guardian
Schools and hospitals will be equipped with panic alarms and swipe card doorlocks to protect them from intruders and violent attacks on staff in pilot schemes starting next month prove effective. [...]
Orem therapist lost license over controversial methods
By Geoffrey Fattah
Deseret Morning News
OREM — An investigation by Utah's licensing agency indicates that a counselor at a beleaguered Orem therapy clinic was not a licensed therapist and has lost his license to practice therapy in Oregon for advocating controversial therapy methods. [...]
In the agency's July 10 filings, DOPL investigators allege that Reber, who came to Utah after Oregon officials moved to void his license as a marriage and family therapist, had been providing therapy to several children using a pastor's license.
But Reber, according to the licensing agency's probe, is not a pastor at a Utah church. [...]
According to the state's petition for a cease-and-desist order, Reber concluded that Julia was mentally ill and advised the girl's parents on "parenting techniques." [...]
Still, according to a copy of the state action, investigators allege that Reber came to Utah from Oregon after officials there moved to pull his therapy license. [...]
Comment: Typical psychopathic behavior. Knowledge protects from being conned by one of these charmers. Protect yourself and your family by learning how they operate. It is high time we all learned to disabuse ourselves of the notion that most people have our best interests at heart and start standing up for ourselves. We cannot completely rely on the police state to protect us. Particularly when the U.S. court system is seemingly geared toward allowing these predators free range.
Read the Adventure Series, and Official Culture to learn more on one of the most suppressed topics of our times.
Sexy, Violent TV Shows Reduce Recall Of Ad Brands, U-M Study Shows
ANN ARBOR, Mich. -- Advertising on television shows with violent or sexual content is bad business, a new University of Michigan study confirms.
The study, an invited presentation Aug. 7 at the annual meeting of the American Psychological Association, shows that viewers are less likely to remember the brand of advertised products when the ads are shown in sexually explicit and violent programs. [...]
Comment: These are the kinds of studies done at supposed institutes of higher learning, which do little more than churn out drones and little chunks of data for our corporate owners. It is doubtful that this study will impact television programming, since it seems that corporations are interested in foisting the official culture on an unsuspecting public, while maximizing profits rates a close second.
Church offers $84m to settle abuse
From correspondents in Boston, Massachusetts
Herald Sun
THE Roman Catholic archdiocese of Boston has offered $US55 million ($84m) to settle more than 500 lawsuits by alleged victims of sexual abuse by priests, leading lawyers in the case said. [...]
Driver kills woman, returns to fatally hit child
A car speeding through a Platt Park alley killed a woman and her daughter Thursday, running down the woman on the first pass, witnesses said, then circling the block and returning - smashing the girl as she stood over her mother's body. [...]
Teens imprisoned in filth, police say
By Laurin Sellers
Sentinel Staff Writer
"It's the worst I've ever heard of," [said] Cocoa police Sgt. Nick Blankenship.
Sex slavery suspicions in South Korea unreported, Defense Department report says

By MALIA RULON
WASHINGTON (AP) - U.S. soldiers visiting brothels may have encouraged sex slavery in South Korea because of a lack of understanding about human trafficking, the Defense Department's inspector general concluded in a report. [...]
Muslim Woman Claims She Was Denied Homeless Shelter
SAN ANTONIO -- A homeless Muslim woman claimed she and her two young children were denied shelter at the Salvation Army recently because she refused to participate in Christian Bible classes.[...]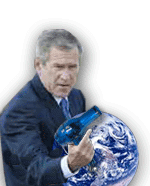 Thousands brave heat to protest against WTO

ASSOCIATED PRESS

LES PLACES, France, Aug. 8 — Braving a heat wave, activists by the thousand converged on a rocky plateau in southern France on Friday to call attention to their complaints against the World Trade Organization.

The anti-globalization protesters, many carrying coolers or wearing wide-brimmed hats, began a three-day gathering in the rural Aveyron region to criticize the trade organizations before it meets next month in Mexico.
"Today, we're denouncing the non-democratic nature of the WTO," militant French farmer Jose Bove told a crowd at the kickoff of the protest. "The WTO wants to impose its law on us." Bove and many of the other protesters say the WTO enriches developed countries at the expense of the environment and poorer nations. [...]
Associated Press
13:00 Friday 8th August 2003
[...] The peak temperature has been recorded in Spain in Seville at 41C and zookeepers and forest rangers alike have been continuously spraying water to keep animals cool and quash fires.
Four nuclear power plants in Germany cut production drastically to avoid overheating water in cooling towers that empty into rivers.
It was so hot off Spain's Mediterranean coast that water temperatures were up by as many as three degrees from last summer. In one stretch between Tarragona and Murcia, the sea temperature rose to 29C (84.2F). [...]
Heatwave Kills 30,000 Eels in Europe's River Rhine
Fri August 8, 2003 12:31 PM ET
BERLIN (Reuters) - Soaring temperatures have claimed the lives of 30,000 eels in Europe's busiest waterway, the river Rhine, authorities said on Friday.
A spokesman for the Environment Ministry in North Rhine-Westphalia said 15,000 of the eels had died in the state, with another 15,000 deaths recorded in the Dutch section of the 820 mile river. [...]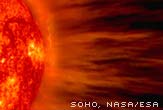 Europe's heat wave to go another week
Temperatures keep breaking records
AP, AFP, Reuters
Saturday, August 9, 2003

BRUSSELS - Forecasters offered little hope of relief Friday for Europeans baking in a heat wave that is blamed for dozens of deaths and wildfires that have forced hundreds of people to flee. The forecasters warned that the heat wave could last at least another week. Europeans "could see a drop in temperatures from Aug. 15," said Dominique Escale, meteorologist for France's national weather service, Meteo France. [...]
No Miracle as Saint's Candles Melt in Torrid Italy
ROME (Reuters) - Saint Anthony of Padua can protect you against shipwrecks, starvation and losing things, believers say -- but apparently his powers are no match for the heat.
Votive candles dedicated to the saint, an item popular with pilgrims who flock to the northern Italian city to visit his shrine, are melting on souvenir stands in the merciless sunshine as the temperature hovers around 40 degrees Celsius (104 Fahrenheit). [...]
Heatwave causes iceberg growth
BBC

A man-made mini iceberg at a Scottish tourist attraction is reported to be growing in size as a result of the recent hot weather.[...]
Heat wave, ozone alert hit Texans
DALLAS (AP) -- Texans who've already dealt with days of furnace-like temperatures will have an added problem to contend with Friday as dangerously high ozone levels were predicted for some areas of the state. [...]
Thursday was the 32nd consecutive day of no measurable rain in the area, King said.
Ozone pollution poses new health threat in Denver
DENVER (AP) — Ozone is posing a new health threat to Denver residents, a year after health officials said they had stamped out smog as an air pollution problem.
Unlike the brown cloud produced by smog, ozone is a colorless, odorless gas. Air quality experts say the new problem reaches north from Denver all the way to the edge of Rocky Mountain National Park, 30 miles away.
"We were stunned by it because it has been so many years since we have seen anything like this," said Richard Long, director of regional air and radiation programs for the Environmental Protection Agency.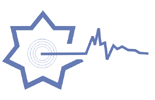 Columbia research examines mega earthquake threats
New use for seismic reflection data: revealing the most dangerous fault lines on Earth
Researchers have found an important new application for seismic reflection data, commonly used to image geological structures and explore for oil and gas. Recently published in the journal Nature, new use of reflection data may prove crucial to understanding the potential for mega earthquakes. [...]
Minor Quake Shakes Southern California

Quake Hits West Of Santa Catalina Island
UPDATED: 8:45 a.m. PDT August 8, 2003
LOS ANGELES -- The U.S. Geological Survey announced that there was a small earthquake in the Pacific Ocean about 22 miles west of Santa Catalina Island Thursday evening.
The earthquake measured 1.3 magnitude on the Richter scale and struck shortly before 10 p.m. No injuries or damage were reported.
Quake jolts northwestern Iranian town
Tehran, Aug 8, IRNA -- An earthquake measuring 3.5 degrees on the open-ended Richter scale shook the town of Khorramdarreh, in the northwestern province of Zanjan, on Friday.
Fairly strong quake jolts Miyagi Prefecture
(Mainichi Shimbun, Japan, Aug. 8, 2003)
A fairly strong earthquake jolted northern Miyagi Prefecture Friday morning, the Meteorological Agency said.
There were no immediately reports of casualties or damage to properties, police said. The latest temblor that struck at 9:51 a.m. registered 4 on the Japanese scale.
Typhoon Etau leaves trail of devastation
The powerful Typhoon Etau battered western Japan on Friday, with strong winds and heavy rain causing floods and landslides that left two people dead and three others missing, forced thousands to evacuate their homes and disrupted public transportation. [...]
Mars probe 'already malfunctioning'
Thu Aug 7,12:37 AM ET
If left unfixed, the instrument could still determine the presence of iron-bearing minerals in the rocks and soil on the Martian surface, but not their relative abundance, said Steve Squyres, of Cornell University. Some of that information could be derived from the rover's other instruments, however.
Scientists hope that testing the minerals will help solve the riddle of whether Mars was ever a warmer, wetter place capable of sustaining life.[...]
The instrument, called a Mossbauer spectrometer, malfunctioned during tests last week.

Families of Columbia crew await shuttle report and want it to make a difference
Posted on Fri, Aug. 08, 2003
JUAN A. LOZANO
Associated Press
HOUSTON - Seeing the thing that brought down the space shuttle Columbia filled Jon Salton with sadness.
His sister, Laurel Clark, was one of the seven astronauts who died when the shuttle shattered on its return to Earth more than six months ago. He viewed the video of the impact test in July that showed a chunk of foam insulation knocking a giant hole in shuttle wing parts.
"It's hard to watch that," he said. "It's utterly obvious now that type of impact could cause an orbiter to break apart. "It didn't make me angry. It just made me sad."
Comment: Someone really did a "bang up" job on whitewashing the whole Columbia crash, Nasa knew that the slight problem of the foam, posed no threat whatsoever to the shuttle on re-entry.
Yet again we see the formidable power of federal government to bury the truth.
February 2, 2003
Q: One of the first questions we want to ask tonight is about the event of the Space Shuttle that was lost. First, was it an explosion, or was it just disintegration, or breaking up?
A: It was a "direct hit."
Q: A direct hit by what?
A: EM pulse.
Q: (S) What was the source of the EM pulse?
A: 3/4th density Consortium.
Q: Well, I thought Bush was a puppet of the Consortium? (A) Well, we know that the military are scrambling planes to go after UFOs…there are even reports of firing on them and there have been reports of military jets being disintegrated by UFOs. The UFOs are, somehow, in cahoots with the consortium. It seems that Bush and the gang are not in control of the Consortium and maybe they needed to be "reminded?"
A: It is not so much that he needs to be reminded, as he needs to be stimulated to react.
Q: (L) You once before said that Bush knows very little anyway - or that the "White House" level is pretty much in the dark about the plans of the Consortium - even if they are carrying them out. So, you are suggesting that they are being driven by forces of which they are unaware and do not understand?

A: Exactly. Bush is a "reaction machine."
Okay, you say that an EM pulse brought down the shuttle. (A) Where did the EM pulse come from?
A: From space based satellite.
Q: (A) Does NASA know about the cause?
A: There are some who suspect.
Q: (L) Which explains why they are so anxious to convince everyone that it was NOT sabotage. Like Wellstone's death, there was "no question" about it being a terrorist attack. The likelihood is that the Bush Junta was behind Wellstone's death. In both cases they "know" the cause and want to divert the attention away from it. But, in the case of the shuttle, they aren't "dirty," but they most definitely do NOT want anyone to realize that they also are not "in charge."
It makes me think of the remark the C's made a few years ago about the reason for the Military Industrial Complex build-up and manipulations. C's said that the REAL enemy is "out there" and that war was just a "cover" to prevent the masses from realizing what they were really doing.
Maybe Bush and the gang are really convinced, in their own minds, that they are acting to "protect" humanity from this threat. Meanwhile, they are simply being driven to fulfill the agenda of the Consortium. And it is so interesting that the shuttle broke up over Palestine, Texas… as though it was saying to Bush: this is what is going to happen to you: Palestine is going to be your destruction. But, of course, Bush would be incapable of perceiving it in that context. Is it so that a message was intended in this event?

A: As always, confusion is the mask.
Q: (L) In other words, everyone's reaction to the event will depend on their own context. There is the view that it was a "message to Bush." Bush and gang will, of course, see it only as a stimulus to faster and more "decisive" military action. So, it will really work on them the way it is wanted. (A) And of course, we wonder how they will make use of this event.

A: The primary effect among the masses will be shock, thus making them less resistant to Bush's policies. Still other groups will see the clear threat to Bush and Co. from their activities. Bush and Co. will, of course, seek to capitalize on the event even while remaining in the dark as to its meaning. But there most certainly is awareness among them that there is a "Maverick" element at loose. Bush has even "felt" a bit of primal fear in respect of this event.
Unocal net soars on higher fuel prices
Tuesday, July 29, 2003
EL SEGUNDO, Calif. (Dow Jones/AP) Unocal Corp.'s profit surged 55 percent in the second quarter amid an 18 percent rise in revenue and higher natural-gas prices.
The producer of natural gas and crude oil Tuesday reported net income of $177 million, or 68 cents a share, compared with net income of $114 million, or 46 cents a share, a year earlier.
Excluding items, earnings from discontinued operations and cumulative effects of accounting changes, Unocal said it had earnings of $191 million, or 73 cents a share -- at the high end of its April projection for earnings of 65 cents to 75 cents a share.
Fuel prices expected to soar this winter
Fuel Prices Move Higher, and Trend Is Expected to Persist
By NEELA BANERJEE
Notice that recent rise in prices at the gas pump?
Fuel prices have risen over the last two weeks, and analysts warn that the increase may be an early signal that prices of gasoline and heating oil could stay higher than usual through the end of the year, in large part because of chronically low stockpiles of crude oil and petroleum products in the United States.
Iraq may be among the most important of a host of factors keeping inventories low and prices high.
"Possessed" students suffer bizarre attacks
Prasit Tangprasert
Bangkok Post
A religious ceremony to drive away evil spirits was held at a Huai Thalaeng school yesterday, where a number of students had been "possessed''.
Nine Buddhist monks organised the merit-making ceremony for spirits at Baan Thab Sawai school, where over the past three months several students had acted strangely, uttered rude words and threatened to hurt themselves. [...]
BBC
The only Italian to have been diagnosed with the human form of mad cow disease has died in hospital. [...]
3-year eclipse astonishes Wesleyan astronomers

Abram Katz, Register Science Editor
08/03/2003

Eclipses happen all over the solar system, but none lasts for three years. Our moon blocks out the sun for minutes. Jovian moons cast shadows on the face of Jupiter for hours or days.
So it was cosmic news when Wesleyan University astronomers documented a three-year eclipse about 1,000 light years away in the constellation Perseus. [...]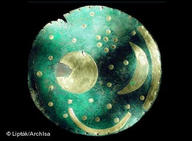 Archaeologists Unearth German Stonehenge
German experts on Thursday hailed Europe's oldest astronomical observatory, discovered in Saxony-Anhalt last year, a "milestone in archaeological research" after the details of the sensational find were made public.[...]
Comment: The article contains other links and a video regarding this find.
Iron Age Burial Site Unearthed
Rossella Lorenzi
Discovery News

Aug. 8, 2003 — Workers fixing the sewers of a small Tuscan village have discovered a mysterious statue which may lead to a large Iron Age warrior cemetery. [...]
Early Hominids May Have Behaved More 'Human' Than We Had Thought
Archaeology turns to superconductivity
Physics Web
Researchers from Israel have developed a new way to date archaeological objects that is based on superconductivity. The new technique relies on measuring the magnetic signal from lead - which was widely used in antiquity - in samples that have been cooled to cryogenic temperatures. The method could be used to date pipes, coins, bottles and other objects.[....]
Human Skull Is Sent to Honolulu Mayor
Associated Press
HONOLULU -A package with a cryptic message sent to Mayor Jeremy Harris has opened an ancient mystery. [...]
Police took the skull to the city medical examiner's office, where it was determined to be ancient. More tests were to be conducted.

Newspaper Clippings Project
Comment: Scanned newspaper clippings of UFO reports from the 1940's through 2003. For the page to work, you will need to turn off utilities that block pop up windows.
Knock knock; Elves part of West's history
Sierra Gold
Gary Noy, Columnist
[T]he activities of the nuisance tommyknockers were meant to bedevil. These tommyknockers would blow out candles, upset lunch buckets and hide tools. Some miners told of reaching around rock ledges and encountering the handshake of tiny hands.
Mischievous tommyknockers, miners believed, sometimes held all-night jamborees in the mine's mule barns. Thus, on days of low productivity, miners could report to critical shift bosses that their tired mules had been kept up all night by reveling tommyknockers. [...]
The Disappearing Women of Chihuahua City
The farmer who fell off the edge of the Earth
Spirits/Ghosts? No more numerous than at Linden Hill
By Joyce Moran, Co-editor
Morrison County Record
Strange occurrences have happened over the years at the Musser and Weyerhaeuser homes, now called the Linden Hill Conference and Retreat Center in Little Falls.
A music box suddenly starts to play. Items wished for suddenly appear. Things move. A warm feeling suddenly overtakes visitors. And then there are the photos which contain ghostly anomalies. [...]
Comment: A photo that may show one of these anomalies is posted at the above link.
---

Check out the Signs of the Times Archives

Send your comments and article suggestions to us.
---
Fair Use Policy
Contact Webmaster at signs-of-the-times.org
Cassiopaean materials Copyright ©1994-2014 Arkadiusz Jadczyk and Laura Knight-Jadczyk. All rights reserved. "Cassiopaea, Cassiopaean, Cassiopaeans," is a registered trademark of Arkadiusz Jadczyk and Laura Knight-Jadczyk.
Letters addressed to Cassiopaea, Quantum Future School, Ark or Laura, become the property of Arkadiusz Jadczyk and Laura Knight-Jadczyk
Republication and re-dissemination of our copyrighted material in any manner is expressly prohibited without prior written consent.
.