---
Pentagon cancels plans for terrorism betting market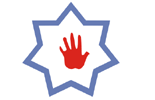 Associated Press
21:29 Tuesday 29th July 2003
The Pentagon has abandoned plans to set up a betting market allowing traders to profit from predicting assassinations and terrorist strikes in the Middle East. [...]
U.S. Warns of Possible Al Qaeda Plane Attacks

Tue July 29, 2003 05:52 PM ET
By James Vicini
WASHINGTON (Reuters) - The U.S. Department of Homeland Security has warned the airline industry that Osama bin Laden's al Qaeda network is planning new suicide hijackings and bombings in the United States or abroad, saying the danger ran until at least the end of summer.
"At least one of these attacks could be executed by the end of the summer 2003," the department said in an advisory sent out on Saturday and obtained on Tuesday.
[...] No operatives are known to have been deployed to conduct the possible attacks, it added.
U.S. officials said the warning came from "multiple sources," including at least one captured al Qaeda operative. But they emphasized they were still trying to determine the credibility of the information.
Memo Warns Of New Plots To Hijack Jets
By Sara Kehaulani Goo and Susan Schmidt
Washington Post Staff Writers
Wednesday, July 30, 2003

Terrorists operating in teams of five may be plotting suicide missions to hijack commercial airliners on the East Coast, Europe or Australia this summer, possibly using "common items carried by travelers, such as cameras, modified as weapons," according to an urgent memo sent last weekend to all U.S. airlines and airport security managers.
The "information circular" issued July 26 was drawn from recent intelligence reports that detail the most specific terrorist plots involving passenger aircraft in the United States since four hijacked jetliners were used in the Sept. 11, 2001, attacks, crashing into the World Trade Center, the Pentagon and a field in western Pennsylvania.
"The plan may involve the use of five-man teams, each of which would attempt to seize control of a commercial aircraft either shortly after takeoff or shortly before landing at a chosen airport," the Transportation Security Administration memo said. "This type of operation would preclude the need for flight-trained hijackers."
[...] President Bush was briefed on the hijack threat yesterday by CIA Director George J. Tenet in a meeting attended by national security advisers and Homeland Security Secretary Tom Ridge. Officials said that the information came from one or more high-ranking al Qaeda prisoners and has been corroborated by other intelligence; the circular specifically cites "Islamic extremists" as the planners of the possible attacks.
[...] Homeland Security Department officials have not raised the government's threat index, which requires stepped-up measures by local, state and federal officials throughout the country, in part, they said, because the current threat is narrowly focused on airlines. The aviation industry can increase security without the disruption of putting the entire country on high alert, one official said.
Comment: It's those darn terrorists again... They have become such a mainstay of western society by now that we no longer even question or wonder just what it is those "terrorists" actually want or why they want to attack us all.
Of course our governments who release these "terror threat alerts" and "code red, orange, pink or mauve" do not tell us either, why would they? Ours is not to question or wonder why, ours is simply to "be afraid, be very afraid".
It is in fact just as well for our wonderful leaders that we the masses do not attempt to question the reasons for the "terrorist threat". There simply are none. With a mere cursory scratching of the surface the fantastical nature of the whole concept becomes as obvious as the ridiculousness of the statement "they hate us because of our freedom and democracy". Yet it seems the public's appetite for self-styled versions of reality knows no limit.

WMD threats as political football

By Martin Schwarz
US President George W Bush's administration is using the issue of nuclear weapons of mass destruction (WMD) as a political football, fabricating nonexistent threats while turning a blind eye to real ones. That could have severe negative consequences for the long-standing global effort to promote non-proliferation of nuclear weapons.
Although the Bush administration is well aware of the fact that Iraq never posed a nuclear threat to the United States, Washington stands by its claim that former Iraqi president Saddam Hussein's arsenal justified the US-UK invasion of his country. What's more, the administration is rewarding those who produce phony evidence of nuclear threats and refusing to support investigation of possible substantive WMD proliferation. British Prime Minister Tony Blair's administration and US media are playing along in this dangerous game.
Former United Nations weapons inspector David Kay's appointment a few weeks ago as an adviser for Central Intelligence Agency (CIA) director George Tenet on WMD issues is a shining example of how the game is being played. Kay is now benefiting from his successful efforts to help the Bush administration justify the Iraq war. He was the one who told the government that the International Atomic Energy Agency (IAEA) in Vienna produced a report in 1991 that indicated that Iraq was at the time just six months away from having a bomb.
Bush and Blair held a news conference in Crawford, Texas, last September touting Kay's claim, and the US media published it prominently. The media did not verify the allegation by talking to representatives of the IAEA, which would have been worth the investment of a few minutes' time, since such a report by the IAEA simply doesn't exist. [...]
AP 2003/07/29
In a new audiotape attributed to Saddam Hussein and broadcast on Arab satellite station Al-Arabiya, the ousted dictator acknowledged the death of his two sons last week. "Even if Saddam Hussein has 100 children other than Udai and Qusai, Saddam Hussein would offer them the same way," he said on the tape.
'Saddam tape' acknowledges his sons' deaths
Ananova.com
17:54 Tuesday 29th July 2003

An Arab satellite station has broadcast an audio message said to be from Saddam Hussein, in which he acknowledges the death of his sons. [...]
Mustafa Hussein: Genesis of a legend
By Lisa Walsh Thomas
YellowTimes.org Guest Columnist (United States)
Tuesday, July 29, 2003 @ 00:00:38 CDT
(YellowTimes.org) – On July 22, 2003, American soldiers with enough sophisticated weaponry to start a small war, attacked an upscale villa in the al-Falah neighborhood of Mosul for the purpose of killing Saddam Hussein's two sons, Uday and Qusay. The four people in the villa, who defended themselves with only small arms for approximately four hours, included an aide to one of the brothers and Qusay's 14-year old son, Mustafa.
But, according to information available as of July 27, after the three adults were killed and killed again and again (ten to twenty anti-tank missiles, depending upon the source, but undeniably by a 50-to-1 ratio), 14-year old Mustafa, grandson to Saddam Hussein, held off eighty or more soldiers until he too was finally overcome and shot to death. [...]
If this story is placed in the general, "We vs. Them," context, it must surely be accepted that "we" have no heroes here. "They" have one, one so potentially explosive that it could draw millions of neutral Iraqis into the resistance.
Pentagon touts more and better leads in hunt for Saddam

WASHINGTON (AFP) Jul 29, 2003
US forces are pursuing more and better leads to the whereabouts of deposed Iraqi president Saddam Hussein, who is believed to be moving every few hours to evade capture, a senior US military official said here Tuesday. [...]
Comment: Saddam doesn't have a thing to worry about. As soon as Bush selects the next target in the Middle East, America will forget all about Saddam, just as they forgot about Osama.
US seeks troops for Iraq from Pakistan
C R JAYACHANDRAN/TIMESOFINDIA.COM
TIMES NEWS NETWORK
[ WEDNESDAY, JULY 30, 2003 02:29:47 PM ]

NEW DELHI: With India being adamant that it will not send peacekeeping troops to Iraq without a United Nations mandate, the Bush administration is seeking the help of Pakistan to join the stabilisation force in the war-torn country "as soon as possible".
According to highly placed sources, Chairman of US Joint Chiefs of Staff Richard B Myers, during his visit to Islamabad on Tuesday, requested Pakistan to send troops to Iraq for peacekeeping and other humanitarian purposes, as Washington considered Pakistan Armed Force as a highly competent and professional outfit.
Comment: We saw yesterday how some Japanese lawmakers tried to take thing into their own hands. It was the first time that Japanese troops were being sent overseas without a UN mandate since the Second World War. Pakistan is now tied to the US. If it wants the aid Mousharraf was promised by Bush, it has to fall into line.
Sharon Fenced In by Security Issue

Nazir Majally • Asharq Al-Awsat

GAZA CITY, 30 July 2003 — Palestinians condemned Ariel Sharon after the Israeli prime minister pledged to push on with a controversial security barrier across the West Bank after talks with President George W. Bush in Washington yesterday.
The Palestinian Authority had been looking for a softening of the Israeli line on issues such as the barrier after their own Prime Minister Mahmoud Abbas impressed Bush during his audience at the White House on Friday.
But Palestinian Information Minister Nabil Amr told reporters: "He (Sharon) gave no single positive sign at all."
"He is not stopping the (Jewish) settlements and he is going on with the wall," the minister added in reference to a security barrier being constructed by Israel across the West Bank.
"This means there are big obstacles in the way of the peace process and the implementation of the road map" peace plan, said Amr. Sharon pledged at the White House during talks with Bush to continue building what Israel refers to as a security fence, even though Bush said during talks with Abbas on Friday that it was undermining confidence in the peace process.
Palestinians regard the barrier as an attempt to set in stone the boundaries of a future state but Israel insists it is merely intended to prevent infiltrations by militants planning attacks from the West Bank.
"The security fence will continue to be built with every effort to minimize the infringement on the daily life of the Palestinian population," said Sharon.
Amr said: "There is a difference between Bush's position and Sharon's position about the wall. I think that President Bush made an effort about the wall but Israel did not pay respect to him."
[...] "He has put obstacles in the way of a Palestinian state because he needs the support of Zionist groups in Washington in the next election," [Hamas political leader Abdelaziz Rantissi] said.
Israel voices satisfaction, PA ire over Sharon-Bush talks

By Haaretz Service and Agencies
30/07/2003 08:45

Israeli officials voiced satisfaction - and Palestinians disappointment - with Prime Minister
Ariel Sharon's Tuesday White House talks with President George W. Bush, who spoke of the West Bank security fence as a "problem" but refrained from meeting Palestinian demands to press for an immediate halt to construction.
"We did not discuss the route of the fence," Sharon told a news conference following the talks, Bush standing at his side. "But I will certainly weigh paths such that the matter will cause the least burden to the Palestinians." [...]
PA Demands Release Of 361 Children In Israeli Jails

Tuesday, July 29 2003
"'Palestinian child detainees continue to be subjected to barbaric conditions, and often subjected to torture, particularly in Israeli military detention center ..'"
OCCUPIED JERUSALEM - Palestinian Prisoners Affairs Minister Hisham Abdelrazeq pressed Tuesday, July 29, for the immediate release of 361 Palestinian children being held in Israeli prisons.
The minors' treatment in Israeli jails was "inhuman and cruel", the minister said in a statement, asserting Palestinian "children should be a priority among those prisoners to be released," Agence France-Presse (AFP) reported.
The Palestinian minister charged that Israeli treatment of the minors contradicts "international treaties signed by Israel."
He exhorted "the United States, the United Nations and international organizations to pressure Israel for the immediate and unconditional release of all Palestinian children held in Israeli prisons, who had been jailed for time without trial."
According to the international rights organization Defense for Children International, which handled two-thirds of juvenile cases brought before Israeli courts in 2002-2003, the great majority of children held in Israel are between 15 and 18 years of age. More than nine percent are 13 to 14-year-olds.
"Palestinian child detainees continue to be subjected to barbaric conditions, and often subjected to torture, particularly in Israeli military detention center, " it asserted.
Citing an example, the group said that in the Israeli Hawara detention center near Nablus, "a lawyer witnessed at first hand the ritual beatings and abuse handed out to new inmates in the prison yard before they are admitted into crowded cells, holding up to 12 other inmates." [...]
Israel Recognizes 'Black Hebrews'
DIMONA, Israel (AP) Israel's "Black Hebrews," a close-knit group of vegan polygamists who arrived in the country from the United States in 1969, are celebrating the government's announcement that they are finally eligible for citizenship in the Jewish state.
In the desert town of Dimona in southern Israel, home to about 1,500 Black Hebrews, there was a feeling Monday that a 34-year history of statelessness was coming to an end with news of their permanent resident status. [...]
About 350 black Americans left the United States in 1967 as followers of Ben Carter, a Chicago bus driver who changed his name to Ben Ammi Ben-Israel after receiving, he said, a visitation from the angel Gabriel informing him he was God's representative on Earth. [...]
A sticky moment

By Nathan Guttman
Haaretz Daily
Wednesday, July 30, 2003

WASHINGTON - An embarrassing moment was diffused by laughter as Prime Minister Ariel Sharon yesterday read a prepared statement at the news conference in the rose garden after his meeting with President George Bush.
Sharon was unable to separate the pages of his address and stopped speaking for a moment while he tried to unstick them. Bush came to the rescue, separated the pages and handed them back to Sharon.
"You see," Sharon said, "we need your help," raising a laugh from Bush and the journalists. After the news conference the two leaders lunched at the White House.

Israel pays to join U.S. fighter plane project

By Amnon Barzilai
Haaretz Daily
Wednesday, July 30, 2003

Israel has paid the United States $20 million to be involved in the design and production of a next-generation fighter plane, the Joint Strike Fighter (JFS). [...]
'US Trampling Human Rights to Prevent Terror Attacks'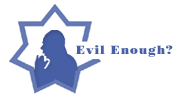 Agence France Presse

BERLIN, 30 July 2003 — The United States has been trampling human rights since Sept. 11, 2001, as it tries to prevent further attacks on its soil, a German rights watchdog said yesterday.
"A series of measures taken to combat terrorism are infringing on fundamental human rights", particularly civil and political rights, said the German Institute for Human Rights, a body set up by Parliament, in a study.
The authors warned that the harsh steps taken by the police and the military could be counterproductive and actually boost support for terrorists.
Comment: Once more we see that it is clearer to people outside of the US what is going on than to those under the Bush Reich. Might the following article have something to do with it?
Nervous system manipulation by electromagnetic fields from monitors
United States Patent 6,506,148
Loos January 14, 2003
Abstract
Physiological effects have been observed in a human subject in response to stimulation of the skin with weak electromagnetic fields that are pulsed with certain frequencies near 1/2 Hz or 2.4 Hz, such as to excite a sensory resonance. Many computer monitors and TV tubes, when displaying pulsed images, emit pulsed electromagnetic fields of sufficient amplitudes to cause such excitation.
It is therefore possible to manipulate the nervous system of a subject by pulsing images displayed on a nearby computer monitor or TV set. For the latter, the image pulsing may be imbedded in the program material, or it may be overlaid by modulating a video stream, either as an RF signal or as a video signal. The image displayed on a computer monitor may be pulsed effectively by a simple computer program. For certain monitors, pulsed electromagnetic fields capable of exciting sensory resonances in nearby subjects may be generated even as the displayed images are pulsed with subliminal intensity.
Comment: The QFS Cosmic COINTELPRO Timelime, which has been recently updated, goes into these types of programs in great detail.
The Bush administration's Top 40 Lies about war and terrorism
By Steve Perry
Comment: We know they have been lying to us from the start. Steve Perry has gone out and documented the Top 40 Bush Lies. Send this link around to those who are asking questions.
Then think back to how the Republicans were all over Bill Clinton for his lies.
I guess the Republicans think that having sex with an intern is worse than mass murder, the invasion of a foreign country, and doing anything whatsoever for profits. Then again, the Democrats have rolled over on this one, too.
Bush Won't Declassify Entire 9-11 Report
By KEN GUGGENHEIM
The Associated Press
Tuesday, July 29, 2003; 12:41 PM
WASHINGTON - President Bush refused to declassify part of a congressional report on possible links between Saudi government officials and the Sept. 11 hijackers, saying Tuesday that making the entire document public "would help the enemy" by revealing intelligence sources and methods.
[...] The top Republican senator on the 9-11 inquiry, Richard Shelby, said Sunday that 95 percent of the classified pages could be released without jeopardizing national security. Bush ignored a reporter's question on Shelby's assessment.
The dispute centers on 28 pages of redacted material in the congressional panel's report. The information is widely believed to center on Saudi Arabia, birthplace of Osama bin Laden and 15 of the 19 hijackers. Saudi Arabia has vehemently denied supporting the hijackers.
Comment: Bush operates on the principle that, as President, he is answerable to no one. This is what he told Bob Woodward and is reported in Woodward's book on Bush. Bush said that what was great about being President is that you don't have to justify yourself to anyone. Doesn't democracy mean you are answerable to the people?
"It's my honor to speak to you as the leader of your country. And the great thing about America is you don't have to listen unless you want to." — Bush speaking to recently sworn in immigrants on Ellis Island, July 10, 2001
Spinmeisters in need of fodder
ANTONIA ZERBISIAS
TORONTO STAR
What? You think it was pure coinkidink that, on Thursday, when that blacked-out 9/11 commission report was released that (1) so were photos of the very dead Brothers Badenov; (2) the government staged a very videogenic Al Qaeda attack drill, or; (3) that Vice-President Dick Cheney finally slithered out of his nest to speechify about how no president has fought terrorism like Bush has?
Former Congressional Nominee Threatened by U.S. Marshal in 9/11 Evidence Cover-Up
by Tom Flocco

SHERMAN OAKS, CA, July 28, 2003 (TomFlocco.com) -- A former Democratic nominee for the United States Congress from the 20th District, Bakersfield, California was threatened on April 24 by Deputy U.S. Marshal Steve Borak from the Phoenix office of the United States Marshal's Service.
Michael Thomas, 42, born and raised in Hollywood, California, but now living in Phoenix, Arizona, has been independently researching and investigating circumstances surrounding events related to the September 11 attacks on the World Trade Center for TomFlocco.com -- but also for some victim family members. [...]
By Ramtanu Maitra

07/29/03: (Asia Times) Since Pakistani President General Pervez Musharraf made his much-acclaimed visit to Camp David and met US President George W Bush on June 24, new elements have begun to emerge in the Afghan theater. US troops in Afghanistan are now encountering more enemy attacks than ever before, and clashes between Pakistani and Afghan troops along the tribal borders have been reported regularly.
On July 16, speaking to Electronic Telegraph of the United Kingdom, US troop commander General Frank "Buster" Hagenbeck, based at Bagram Air Base in Afghanistan, reported increased attacks over recent weeks on US and Afghan forces by the Taliban, al-Qaeda and other anti-US groups that have joined hands. He also revealed some other very interesting information: the Taliban and its allies have regrouped in Pakistan and are recruiting fighters from religious schools in Quetta in a campaign funded by drug trafficking. Hagenbeck also said that these enemies of US and Afghan forces have been joined by Al-Qaeda commanders who are establishing new cells and sponsoring the attempted capture of American troops. One other piece of news of import from Hagenbeck is that the Taliban have seized whole swathes of the country. Hagenbeck's statements were virtually ignored in Washington. [...]
What is happening? Both Hagenbeck, who boasts to the media about the high quality of his intelligence, and Khalilzad, who is unquestionably in a position to know, have stated that the Taliban and al-Qaeda are being nurtured, not in some inaccessible terrain along the Pakistan-Afghanistan border but in Quetta, the capital of Pakistan's Balochistan province where the Pakistan Army and the ISI have a major presence. Yet, President Bush and his neo-conservative henchmen have remained strangely quiet, allowing Pakistan to strengthen the Taliban in Quetta, and, as a consequence, re-energize al-Qaeda - the killers of thousands of Americans in the fall of 2001.
Recall for a moment: Following the September 11 terrorist attacks in the United States, no other terrorist was portrayed by the United States as more dangerous than al-Qaeda leader Osama bin Laden and no other Islamic fundamentalist group was presented to the American people as more despicable than the Taliban. Within a month the United States invaded Afghanistan to "take out" the Taliban, al-Qaeda and bin Laden, while the world lined up behind the new anti-terrorist messiahs from Washington, providing it the necessary moral and vocal support. Why, then, is Washington now weakening President Karzai and allowing the strengthening and re-emergence of the Taliban? [...]
Bernard Lewis And How To Smear Muslims (1 of 2)
Jalal Amin
Al-Hayat 2003/07/26
All indications are that the U.S. has a plan to dominate the world. And in that respect, the question that 9/11 poses is whether the attacks presented a golden opportunity that Washington exploited to achieve its objectives, or it planned those attacks to use them to cover realizing its aims.
I believe the latter option. But that is not the issue here. What is at issue is how the U.S. and Israel exploited 9/11 to smear the Arabs and Muslims. And in that domain, Bernard Lewis proved most useful. Lewis combined his fame as a historian and his loyalty to the same objective that the U.S. administration and Israel's supporters seek, which is to smear Muslims.
The Truce And Israel's Deception
Maher Othman
Al-Hayat 2003/07/29
It is clear that Prime Minister Ariel Sharon, who is meeting with President Bush today, is intent on deceiving his ally and on misleading the American public opinion more than he intends to achieve a permanent peace with the Palestinian people. Israeli sources revealed yesterday that on the eve of his visit to Washington, he ordered the postponement of celebrations for the completion of the first stage of the separation wall, which takes up large areas of the West Bank, of which 128 kms have already been completed, including 21 kms that isolate Jerusalem from the West Bank, until after his visit so as to avoid the negative repercussions of this celebration on completing the wall.
The sources said that Sharon has reassured the Likud ministers that the wall will be finished and that its direction will not be changed, despite the declaration by the U.S. ambassador in Tel Aviv that Washington does not object to the wall, but only to its direction. Moreover, the Knesset just approved the spending of $170 million to complete the wall, thus reflecting Israel's determination to build the wall, which was described by President Bush as a "problem."
The Government of Bangladesh has banned the sale and distribution of the latest edition of international news magazine Newsweek.
It said the edition, published simultaneously from New York, Singapore and Malaysia, contained "misleading and objectionable" comments about the Koran, Islam's holy book...
Although the government statement does not specifically say so, the ban is likely to have been triggered by a report titled "Challenging the Koran".
It explains how a German linguist has come to the conclusion that the Koran, believed by Muslims to contain divine messages revealed to Prophet Mohammed by the angel Gabriel, was originally written in a language closer to Aramaic than Arabic.
By Declan McCullagh
CNET News.com
July 29, 2003, 4:00 AM PT
Internet telephone calls are fast becoming a national security threat that must be countered with new police wiretap rules, according to an FBI proposal presented quietly to regulators this month.
Comment: The Gestapo wants to monitor what books we read, who we associate with, where we go and when, what's in our luggage, where we spend our money, what we say on the phone, what Internet resources (Web sites, discussion forums, etc) we access, and now they want to tap Internet phone calls too, all in the name of "terrorist threats." It's not like they haven't already been snooping freely, but now they want to bring it out in the open using new "rules." It's glaringly obvious who the REAL terrorists are, and what they're up to: Total control.
Sacramento's War on Free Speech
By DAN BACHER
Counterpunch.org
July 29, 2003
The Sacramento City Council appears to be doing John Ashcroft's dirty work by passing two unconstitutional ordinances, 2003-026 and 2003-028, that suppress freedom of speech. The Council unanimously voted for the secretive resolutions on June 17, just prior to the USDA Conference on Biotech and Agriculture on June 23 to 25.
Supposedly fearing "another Seattle," the Council set chilling restrictions on the size and construction of protest signs. Ordinance 2003-026 stated, "It shall be unlawful for any person to carry or possess any sign, poster, plaque or notice" unless it "is constructed solely of a cloth, paper or cardboard material no greater than one-quarter inch in thickness."
The ordinance also prohibited the carrying or possession of "any length of lumber, wood or wood lath unless it is one-fourth inch or less in thickness and two inches or less in width or if not generally rectangular in shape, such object shall not exceed three-quarters inch in its thickest dimension." It specified that "both ends of the length of lumber, wood or wood lath shall be blunt and shall not be pointed."
The same ordinance outlawed possession of glass bottles, jars or containers (making it illegal to drink a bottle of mineral water!) It also outlawed the carrying and possession of golf balls, ball bearings and marbles.
Furthermore the odious ordinance deemed unlawful "for any person to carry, possess or wear any gas mask or similar device to filter all air breathed and that would protect the respiratory tract and face against irritating, noxious or poisonous gases." [...]
Comment: You have the right to keep your mouth shut and to be thirsty. If you give up these rights, you will be gassed by riot police.
Judge Declares Mistrial in L.A. Police Beating Case
Tue July 29, 2003 10:07 PM ET
By Gina Keating
LOS ANGELES (Reuters) - A Los Angeles judge declared a mistrial on Tuesday in the case of a white, former policeman accused of assaulting a black teenager during a videotaped arrest last summer after the jury said it was hopelessly deadlocked,
A second officer was acquitted of a felony charge of writing a false report to allegedly cover up the incident, which occurred at a gas station in the largely black Los Angeles suburb of Inglewood.
Black community leaders expressed outrage with the jury's actions and said it proved that little had changed in Los Angeles in the decade since four white officers were acquitted in the videotaped beating of black motorist Rodney King.
"We have videotape ... but still no justice. No justice in America," activist Molly Bell said outside court.
Comment: This is just about as sick as the DoD launching an online trading venue to bet against future "terrorist attacks." The police were caught on tape severely mistreating this person, and somehow there is a mistrial. Amazing. Are they trying to start another set of riots?
World's biggest election goes electronic

15:21 29 July 03
Will Knight
NewScientist.com news service
India, the world's largest democracy, has announced that every vote in its 2004 national election will be registered and counted using electronic ballot machines.
With more than 600 million registered voters, India's parliamentary election is the biggest on Earth.
[...] In the US, some observers have championed electronic voting as way to ensure that elections are more accurate. This follows the controversy surrounding crucial presidential votes cast in Florida in 2000.
Most US-developed systems use a smart-card to identify voters. But some technical experts have recently expressed concern that duplicate cards could be made and used to swing an election. Researchers at Johns Hopkins University highlighted software flaws in one popular voting device that, they claim, could be exploited in order to cast unlimited votes.
Comment: The information about how easily these systems can be used to rig elections can be found here.
Depletion of ozone layer lessening, researchers say
Andrew C. Revkin, New York Times
Published July 30, 2003

Scientists monitoring the highest levels of the atmosphere say they have detected a slowing in the rate of destruction of the Earth's protective veil of ozone -- the first sign that the phasing out of chemicals that harm the ozone layer is having a restorative effect.
[...] The study's lead author, Michael Newchurch, an atmospheric chemist at the University of Alabama, Huntsville, cautioned that the effects had been found only in the uppermost stratosphere, where less than 20 percent of the ozone layer is situated.
He also stressed that what has been detected is just a notable slowing of the rate of ozone loss, not a reversal. It will be at least four or five decades before the ozone layer rebuilds to the levels seen before the damage started, he said.
Comment: The trouble with chaotic systems is that once the transition state is reached, a process has been undertaken that will not end until the phase transition has been completed. At that point, the environment will have changed radically. There is no going back once this process has begun. So even though they have measured a slowing down in ozone depletion, notice there is no "reversal".
And although our consumption of fossil fuels may well contribute to ozone depletion, it may well be that there are other factors that contribute as well.
March 18, 1995

(L) J and I have a question. Hillard mentioned that the
frogs are disappearing from the planet.
A: Ozone layer.
Q: (L) They are getting fried because of the loss of the
Ozone layer?
A: Fried?
Q: [Laughter] (J) Where are they going? (T) The ozone layer
is depleting and they are the first of the things we are
really noticing as an effect of this?
A: Yes.
Q: (J) Where are they going? (T) They are not going
anywhere, they are dying. (F) They are not reproducing.
A: Yes.
Q: (B) They have very sensitive skin. (T) Soon it is going
to be affecting us all.
A: All part of the wave effects interconnecting realities.
Q: (L) Well, if it is having this effect on frogs, what is it
going to do to us when it gets stronger?
A: Wait and see.
Q: (L) Now, come on! This doesn't sound like a real pleasant
thing. Don't you think you ought to give us just a little
more on this? A clue here?
A: No.
Q: [Laughter] (T) Are they saying that the loss of the ozone
layer is a direct result of the approaching wave? (J)
They sure did! (T) The loss is not due to the
flourocarbons?
A: Misinterpretation, review statement thoroughly.
Q: (J) Is removal of the ozone layer part of the frequency
"fixing?"
A: Close.
Q: (T) This is keyed on the frog phenomenon?
A: No.
Q: (L) It's keyed on interconnecting realities.
A: Yes.
Q: (L) Are you saying that the wave is causing the
interconnecting of realities? (J) And the ozone layer is
in the wave?
A: And causing actions which affect third density in myriad
ways, close circle. Please "excuse" eavesdroppers.
Q: (J) Is someone eavesdropping? [Child in next room peeking
around door who then exits to upstairs.]
A: Was, disrupts channel and can be harmful.
Q: (L) Well, they have repeatedly told us that the children
must not be around during the sessions because it can be
detrimental to them with their "open" or unformed
energies. Back to the frogs. Interconnecting realities
is the key. Myriad manifestations. (S) Maybe the
frogs are going into a higher density? Affecting third
density is the dying of the frogs, correct?
A: No.
Q: (L) It is a symptom?
A: Yes.
Q: (L) Okay, it is a symptom of interconnecting of realities.
When you say interconnecting of realities... A: No "of".
Q: (L) Okay, I've got it... the dying of the frogs is
symptomatic on second density level of what is occurring
on third density level. It's an expression, on that
level, of what is happening here... (J) Or a warning...
(L) Dying frogs... is that correct?
A: No.
Q: (L) Are the frogs moving from second density to third
density?
A: Not that complex, perhaps you need to study transcripts
more often, then you would not need to cover the same
subject matter over and over!
Q: (L) Okay. Then we will drop it. (T) I want to go back to
the "frogs are a symptom" of the overlapping
realities. Realities, not densities. The frogs are
dying because... (L) Because they feel sorry for us!
(T) Yeah! Works for me! [Laughter] The frogs are dying
because the ozone layer is becoming depleted. I think it
is completely gone and they are lying to us about that.
(B) Maybe they are saying that all life is interconnected
on the planet from their reality to our reality; from
second density to third density... and there are warnings
on all levels... (J) Yeah: "See what is happening to the
frogs now, wait and see what is going to happen to you
guys later! (B) Right. (T) But this is because the ozone
layer is depleted... but the ozone layer is depleting
because of the chemicals we are dumping into the
atmosphere, it is not going away, it is dissolving into
other chemicals. (L) But the Cassiopaens said that the
ozone was depleting because of the wave. (T) But, is the
relationship of the ozone being depleted and the
approaching wave, perhaps that the wave isn't causing the
depletion, it's the Lizzies causing us to deplete the
ozone layer in order to create suffering, in order to feed
on this negative energy because of the approaching wave?
(L) Is the wave causing the ozone depletion?
A: Not directly.
Q: (L) But is the wave causing people to behave in a certain
way so that they do things that cause...
A: You are getting warm...
Q: (L) The wave is causing the activities of the Lizzies to
heat up as well as the good guys, and it is part of the
conflict...
A: Colder...
Q: (T) Drop the Lizzies... (L) It is causing the destined
actions to take place that are necessary for the closing
of the Grand Cycle?
A: Close.
Q: (L) And the dying off of the frogs is part of this? Poor
little frogs... I like frogs...
A: So are "earth changes."
Q: (J) Is the depletion of the ozone layer a part of the
equation required for the wave...
A: In third density reality, it is important.
Q: (J) So, it is part of the natural progression of movement
from third to fourth?
A: Let's try using the word "reflection," and see if that
"rings a bell." Third into fourth.
Q: (L) Are the frogs going into fourth density?
A: No. No. No.
Q: (T) There were several questions in there. You said third
into fourth...
A: And vice versa.
Q: (L) Well, I'm more confused than ever! (T) Reflection...
A: If you had been studying transcripts, you would not be!
Q: (T) Reflection is... there has been statements made that
in sixth density STS balances STO in reflection only. A:
Ice cold.
Q: [Booo!] (J) Is the ozone layer a hole that allows it to
reflect in both directions?
A: No.
Q: (L) Are new frogs being created to populate the earth?
A: Okay, here we go: Oncoming wave is a transformation from
third density to fourth density so, events happening due
to the approach of the wave are causing changes across
densities and realities! In third density, you will
notice changes that will have third density explanations,
but they are a manifestation of the approach; you see them
as third density because that is your current point of
reference! Remember that all reflects in and cross all
density levels but also there is a merging upon arrival of
the wave, it is realm border crossing!!!!!!
February 22, 1997

A: Climate is being influenced by three factors, and soon a fourth.
Q: (L) All right, I'll take the bait; give me the three factors, and also the fourth!
A: 1) Wave approach. 2) Chloroflorocarbon increase in atmosphere, thus affecting ozone layer. 3) Change in the planet's axis rotation orientation. 4) Artificial tampering by 3rd and 4th density STS forces in a number of different ways. Be vigilant. Be observant. Be cautious in your planning and be aware. Do not let emotional anomalies cloud your knowledge base. This is not a "time" to let one's guard down. Be especially careful of travel to unfamiliar locators, as well as sleeping in unfamiliar surroundings!!! You are being watched. Or, at least, it is best to assume you are, and act, think, and prepare accordingly. Remember what you have been warned about concerning attack. As you learn more and know more, you become more interesting... and, when your ranks swell, you are more vulnerable unless you are more aware!!
We may be pushing the stratosphere away.
The sky isn't falling in, say scientists - it is rising. And it's our fault.
The top of the troposphere - the atmosphere's lowest layer - has risen by several hundred metres since 1979, mostly because of transport and industrial emissions, reckon Ben Santer, of Lawrence Livermore National Laboratory in California, and colleagues.[...]
Panspermia: Spreading Life Through the Universe
By Seth Shostak
SETI Institute
posted: 07:00 am ET
24 July 2003
Jayant Narlikar, of the Inner-University Centre for Astronomy and Astrophysics in Pune, India, claims to have data in support of panspermia. Narlikar recently flew an experiment in a high-altitude balloon. On board was a cryogenic sampler consisting of 16 cylinders that were pumped out and decontaminated before launch. As the balloon climbed into the Indian sky, puffs of air were sucked in. One by one, the cylinders were automatically filled with samples from various altitudes, ranging from 25 to 41 km.
Once the payload returned to Earth, it was examined in biology labs in Cardiff and Sheffield, England. To their amazement, the researchers found evidence for live cells in the samples from 41 km. Even more interesting, these "bacteria" recovered at high altitude were non-culturable. This doesn't mean that they didn't appreciate opera, but rather that they couldn't be grown in laboratory Petri dishes. According to Narlikar, this was important in ruling out laboratory contamination of the samples – the cells found were clearly not a common lab bacterium.
Yale and Indiana University Collaborate on Outfitting Telescope At Palomar with New and Powerful Camera
New Haven, Conn. -- Yale researchers working with colleagues at Indiana University have added a giant electronic camera to a veteran telescope at Palomar observatory that will be used to look for distant galaxies, supernovae, asteroids and other objects in the sky.
[...] The QUEST team used a similar camera to find the distant, frozen planet known as Huya. Huya is about one quarter the size of the planet Pluto and one of the biggest objects to be found in our solar system since Pluto was discovered in 1930. It resides in the Kuiper Belt located beyond Neptune.
In addition to looking for more Kuiper Belt objects, astronomers plan to use the camera in the drift scan mode to find objects that might be quasars, which are very bright cores of distant galaxies that are thought to contain supermassive blackholes.
Small Galaxy Springs 'Dark Matter' Surprises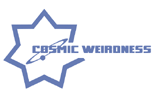 Astronomers from the University of Cambridge, UK, have found for the first time the true outer limits of a galaxy. They have also shown that the dark matter in this galaxy is not distributed in the way conventional theory predicts.
[...] In one dwarf spheroidal, found in the constellation Ursa Minor, the team found a clump of slow-moving stars near the galaxy's centre. They interpreted this clump as the remains of a group of stars known as a globular cluster.
This group of stars flies in the face of the most popular model for how dark matter is distributed in galaxies. The 'lambda cold dark matter' model, which explains very well the large-scale structures in the Universe, predicts that dark matter rapidly increases in density towards the centre of a galaxy. If dark matter were distributed in this way in the Ursa Minor dwarf spheroidal galaxy, the star cluster would have been dispersed. The cluster's existence shows that the dark matter is in fact distributed differently in this galaxy.
Canadian duo step closer to proving existence of mysterious dark matter
ANNA CZERNY
TORONTO (CP) - A pair of Canadian astronomers and an American scientist have for the first time measured the shape and size of dark matter surrounding galaxies and its effect on light emitted from more distant sources - findings that tip the scale in favour of the existence of the mysterious substance.
The existence of dark matter has been hotly debated among astronomers for years. It's believed to comprise about 25 per cent of the total mass of the universe, with the rest consisting of normal matter (five per cent) and dark energy (70 per cent). Dark energy is believed to push particles apart, contributing to the expansion of the universe.
New Theory: Catastrophe Created Mars' Moons
By Leonard David
Senior Space Writer
posted: 07:00 am ET
29 July 2003
PASADENA, California – The two moons of Mars – Phobos and Deimos – could be the byproducts of a breakup of a huge moon that once circled the red planet, according to a new theory.
The capture of a large Martian satellite may have taken place during or shortly after the formation of the planet, with Phobos and Deimos now the surviving remnants.
Comment: The following comment from the C's does not rule out the above.
Q: (L) What are Mars' moons?
A: Disguised bases.
Q: (L) Who built them?
A: Who else? The Lizzies.
A few months ago, there was some discussion on the Internet that there had been no new photos of one of the moons for several years. Do any of our readers know whether this is true, or is it disinfo?
Blair boasts of his Government's record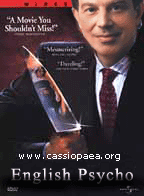 Tony Blair has claimed that his Government's record is amongst the best in British history.
With his administration about to become on Saturday the longest-serving Labour government ever, the Prime Minister stated New Labour has done what it was elected to do.
He used his monthly Downing Street press conference to highlight what he described as its achievements in delivering economic stability, cutting child poverty, investing in schools and hospitals and reducing crime.
"There is an enormous amount still to do but those achievements are real and I believe will be sustainable," he said. "The overall record is one that bears comparison with any government, Labour or Conservative, in the past."
Mr Blair said: "Overall I believe that we have done what we were elected to do. To keep the economy stable, to get people back to work, to invest in our public services and in doing so create a country that is more modern, stronger and more fair.
Comment: Yes indeed, there is however just one area that Tony has unfortunately failed to deliver on: Democracy.

In April approximately 2 million people in the UK protested against the planned invasion of Iraq. That's 2 million people who actually felt strongly enough about the issue to come out onto the streets. There were NO pro-war demonstrations. In spite of this Blair, like Bush, decided that he would ignore the mandate of the people that elected him.
Blair should add this to his list of "laudable" achievements, along with "illegal destruction of foreign sovereign nation and mass murder of 10,000 of its civilians."
Berlusconi Suggests Pope-Putin Meeting
By Vladimir Isachenkov
The Moscow Times
Wednesday, Jul. 30, 2003. Page 3
The Associated Press Italian Prime Minister Silvio Berlusconi on Tuesday said he and President Vladimir Putin were working intensely to ameliorate the tense relationship between the Vatican and the Russian Orthodox Church and suggested Putin could meet with Pope John Paul II when he travels to Italy in November.
[...] Berlusconi ended a joint news conference with Putin with a joke.
"I perfectly understand the big issues of international politics, but I have not eaten since last night and am literally starving to death," he told reporters while playfully punching Putin in the arm. "That is why I am asking President Putin to help me overcome this condition."
[...] Putin and Berlusconi have built a friendly relationship. They meet frequently on the sidelines of international forums, and Berlusconi has regularly visited Russia. Putin's two teenage daughters spent part of last summer at the Italian leader's Sardinian estate.
Italian PM bans spider imports
From correspondents in Rome
SILVIO Berlusconi, the brash Italian prime minister fighting his way through a web of political and diplomatic turmoil, is apparently terrified of ... spiders.
Parliament - which is dominated by Berlusconi supporters - on Monday night rushed through a law banning poisonous spiders, scorpions and other dangerous creepy crawlies from being brought into Italy.
"We understand that the measure was dictated by the prime minister's fear of spiders," said opposition MP Luigi Merduri.
But the speed with which the law was introduced has raised eyebrows, with Italy's richest man and the current EU president already in trouble over allegations he is using his political power to further his extensive business interests.
"Whether it's justice, television or even spiders, you always find a conflict of interest where Berlusconi's concerned," said former health minister Rosy Bindi. [...]
Chirac insists nuclear testing in Pacific safe as forum gets underway

PAPEETE (AFP) Jul 29, 2003
French President Jacques Chirac said Monday that nuclear testing carried out in the Pacific had been completely safe, but that France would take responsibility if cases of ill-health connected to the blasts were proven. [...]
Five Russian servicemen killed near Chechnya

MOSCOW (AFP) Jul 30, 2003
Five Russian servicemen were killed and one seriously injured in an attack in a southern republic neighboring separatist Chechnya, RIA Novosti reported Wednesday. [...]
Muslim guerrillas admit buying weapons from Philippine soldiers

MANILA (AFP) Jul 30, 2003
Muslim separatists waging a 25-year insurgency in the southern Philippines claimed Wednesday to have bought weapons from the military, confirming an allegation by soldiers who launched a failed revolt against the government.
There is, however, no wholesale "collusion" between the the Moro Islamic Liberation Front (MILF) and the military and it was likely that only individual solders were selling weapons to the guerrillas, MILF spokesman Eid Kabalu told AFP. [...]
US prepares to open door to flood of North Korean refugees
By Marian Wilkinson, Herald Correspondent in Washington
July 30 2003 The Bush Administration is expected to back plans to provide thousands of North Koreans with asylum in America, supporting efforts to transport them out of China, in a significant policy shift. [...]
Bush, the rainforest and a gas pipeline to enrich his friends
Plan would enrich Bush corporate campaign contributors
By Andrew Gumbel in Los Angeles
The Independent
30 July 2003
President George Bush is seeking funds for a controversial project to drive gas pipelines from pristine rainforests in the Peruvian Amazon to the coast.
The plan will enrich some of Mr Bush's closest corporate campaign contributors while risking the destruction of rainforest, threatening its indigenous peoples and endangering rare species on the coast.
Among the beneficiaries would be two Texas energy companies with close ties to the White House, Hunt Oil and Kellogg Brown & Root (KBR), a subsidiary of Vice-President Dick Cheney's old company, Haliburton, which is rebuilding Iraq's oil infrastructure.
[...] Friends of the Earth describes one threatened area as "one of the world's most pristine tropical rainforests", home to the Nahua, Kirineri, Nanti, Machiguenga and Yine indigenous groups. Past contact between indigenous peoples and loggers has proven disastrous - 42 per cent of the Nahua died from diseases contracted from outsiders in the 1980s.
Andhra killer is a new virus, back from the cold

Madhav Gokhale
Pune, July 29: Contrary to reports that Japanese encephalitis was to blame for the death of 250 children in north Andhra Pradesh and central-eastern Maharashtra, scientists at Pune's National Virology Institute (NIV) have identified Chandipura, a rhabdovirus, as the killer.
It's the first time the country's reporting Chandipura as a human killer. [...]
85 killed as torrential rains wreak havoc in southern Pakistan

KARACHI (AFP) Jul 29, 2003
At least 85 people have died and tens of thousands have been displaced in one of the worst monsoon spells in a decade in southern Pakistan, officials said Tuesday. [...]
Elephant tramples three to death in Thailand

BANGKOK (AFP) Jul 30, 2003
A rogue male elephant has killed three people and seriously injured one in a two-hour rampage in northern Thailand and remains on the loose, police said Wednesday. [...]
Such attacks are rare in Thailand. Thailand is home to some 4,200 elephants, including 2,257 in the wild, according to forestry department figures.

Hospital dramas blamed for DIY medics
Ananova.com
06:50 Wednesday 30th July 2003
A report claims television hospital dramas have led to a trend in viewers who think they can treat medical emergencies. [...]
One ambulanceman told the Broadcasting Standards Commission study how a member of the public gave him advice on how to perform a tracheotomy, explaining he'd seen it done on Casualty. [...]
PETA Compares Slaughterhouses to Holocaust
By Zac Schultz
Madison, WI
The comparison has some members of the madison jewish community council outraged. Lester pines is not even trying to hide the comtempt on his face. "Its an absolutely abhorrent display," he says. Pines is the Chair of the Community Relations Committee for the Madison Jewish Community Council.
The display in question is called 'holocaust on your plate'. Eight pictures contrast images of animals in factory farms with pictures from the Holocaust. [...]
Charley Reese
Politicians and the media are perpetually corrupting the language. I was reminded of that yet again when the New York City mayor, understandably excited, described the shooting of a city councilman as an "attack on democracy."
No it wasn't. The councilman, God rest his soul, was killed by some guy who apparently had a grudge against him. It was private murder that just happened to occur in a public place. It was not an attack against the institution or even the City Council itself, much less against democracy. [...]
Unfortunately, most of the corruption of language is done for the purpose of deliberately obscuring the truth. When President George Bush said that terrorists hate freedom, he was avoiding the truth, which is that it is our foreign policy the terrorists hate. Some people use the word "racism" to avoid facing the truth that somebody has just done something wrong and gotten caught. Some people cry "anti-Semitism" just to avoid answering legitimate criticism of Israel's policies. Others shout "partisan politics" to avoid answering legitimate criticism of their favorite politicians.
Whether a civilization is on the rise or in decline can be measured by use of language. [...]
Book Review from a Reader
by BR
I have just finished a book that I bet your readers will enjoy:

"The People as Enemy" by John Spritzler
Black Rose Books 2003 (200 pages)
It's difficult to see the forest for the trees when one listens to the constant flow of daily TV "news" that is always spinning the shifting foreground and never examining the background to the story.

But John Spritzler's book gives us a very clear insight into today's affairs by carefully illuminating the record of the period of history between WW1and 2 which contributes much to setting up our present drama.

From the link above:
...presented here in The People As Enemy, is a very different, and disturbing view. This alternative view argues that the aims of the national leaders were not to defend democracy and self-determination, but to suppress class rebellion--to intimidate working people everywhere from rising up against elite power.

Spritzler maintains that our understanding of World War II is especially important today because the myths of World War II are the same myths that are being used in the "war against terrorism" by government and corporate leaders to control people and pursue ends that have nothing to do with protecting us from terrorism.
This well written fully indexed chronicle replete with bibliography is a must read if one is to understand how the ruling class pyramid of power works and how you and I are but cyphers in the plans of the sometimes competing, sometimes allied power brokers.

This book, plus Chomsky's work, Orwell's 1984 and the tireless research by the Cassiopaean team have completely overhauled my "learned in school history lessons".
Smell 'signatures' help French police get their man
By Kim Wilsher in Paris
Scientists working for French police have perfected a technique for "bottling" smells at the scene of a crime to identify suspects by the odour they have left behind. [...]
Vandals deface concentration camp memorial with Nazi-era newspapers

MAGDEBURG, Germany (AP) Vandals defaced a memorial to Nazi slave labor camp victims, plastering the former camp buildings with anti-Semitic newspapers, police said Tuesday.
Visitors to the Langenstein-Zwieberge memorial found the damage Monday. Police said vandals used copies of newspapers from 1933 to 1945, the years the Nazis ruled Germany. There were no arrests. [...]
Mystery poisoner kills flowers
Self-awareness makes some yawn-susceptible
Contagious yawning is known to be more than coincidence. Studies have shown that 40-60% of people who watch videos or hear talk about yawning end up joining in. But psychologists have wondered what causes it. "It seems like such a hokey phenomenon," says psychologist Steven Platek at Drexel University in Philadelphia. [...]
Those impervious to the infection also struggle to put themselves in other people's shoes, psychological tests showed. For example, they might be less likely to recognize that a social faux pas or insult could cause someone else offence.
Identifying with another's state of mind while they yawn may trigger an unconscious impersonation, the team suggests. The findings might also explain why schizophrenics, who have particular difficulty in doing this, rarely catch yawns. [...]
Pedophile wrote the book on abuse
By Carol Altmann
THE co-author of a landmark report into pedophilia within the Tasmanian Anglican Church yesterday admitted to child sex crimes.
Victims of sexual abuse within the church expressed outrage after the Tasmanian Supreme Court heard that at least one Anglican Church representative believed Michael James Crowley, 59, was "still the best person" to compile the report, despite his admission.
Man kills kin for taking parents to fireworks
FUKUOKA -- A middle-aged man was arrested Monday for brutally slaying his brother who reproached him for taking their parents to watch a fireworks display without his permission, police said.
Capsule reveals cream of Roman society
A Roman pot unearthed at an archaeological dig in London has been opened to reveal cream which is nearly 2,000 years old.
The sealed pot full of ointment, complete with finger marks, was discovered at a Roman temple complex in Southwark, south London.
New Digging to Probe Mystery of Ancient Sanxingdui Ruins
Archeologists will launch a large-scale excavation at the Sanxingdui Ruins in southwest China's Sichuan Province this year to probe the mysteries of a lost civilization dating back more than 3,000 years. [...]
Sanxingdui, which is listed among China's top 10 archaeologicalfindings of the 20th century, has long been suspected to be the remains of the ancient Shu Kingdom that suddenly disappeared in southwest China between 3,000 and 5,000 years ago. [...]
Three different ancient civilizations that developed separatelyare still enigmas for archeologists, while the exact meanings of the bronzes and masks remains unknown to archeologists at home andabroad.
Some have held that an alien species might be the answer. A previous report quoted the locals as saying that the ruins were visited by an unidentified flying object (UFO) in December 2000.[...]
Light earthquake rocks wine country

(07-29) 22:52 PDT HEALDSBURG, Calif. (AP) -- A light earthquake measuring magnitude 4.0 shook up the Sonoma County wine country Tuesday night, toppling items from store shelves and rousting residents. [...]
By Kristin Lukowski
DAILY PRESS & ARGUS
Pat Esper didn't give a second thought to the 4-foot crop circle he combined over while harvesting wheat from one of his family farm's fields.
It was just some teens causing trouble, he thought.
But getting wind of another circle about 100 feet from the small circle, this one measuring about 50 feet across, quickly brought the other formation to mind. Both were discovered in the Howell Township field, nearly perfectly circular, with the wheat compacted to the ground in a counter-clockwise spiral.
"It's just like you see on TV," Esper said.
The larger circle also has two mysterious protrusions from the circle, sticking out east and west. The western protrusion, a small rectangle hanging off of the circle, is larger than its opposite. [...]
Research Tackles Problem Of 'False Memories'
Study Is First To Examine Impact Of 'Generative Learning' On Flawed Retention
[...] False memories are a common occurrence in the courtroom and in everyday life, and have long been considered by psychologists as a side effect of efforts to boost memory. New research from Tufts University has answered the question of how to increase memory, without also increasing corresponding false memories. [....]
LOCAL RESIDENT PRESENTS "BIGFOOT" AS BIOLOGICAL FACT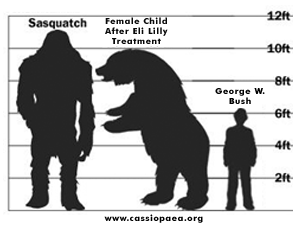 ---
Check out the Signs of the Times Archives
Send your comments and article suggestions to us.
---
Fair Use Policy
Contact Webmaster at signs-of-the-times.org
Cassiopaean materials Copyright ©1994-2014 Arkadiusz Jadczyk and Laura Knight-Jadczyk. All rights reserved. "Cassiopaea, Cassiopaean, Cassiopaeans," is a registered trademark of Arkadiusz Jadczyk and Laura Knight-Jadczyk.
Letters addressed to Cassiopaea, Quantum Future School, Ark or Laura, become the property of Arkadiusz Jadczyk and Laura Knight-Jadczyk
Republication and re-dissemination of our copyrighted material in any manner is expressly prohibited without prior written consent.
.