---
Sunday 27th July 2003
Bezymyanny volcano in Kamchatka (Russia's Far East) has woken up with a large eruption. Bezymyanny erupted on Saturday 26th July at 13hrs 20 min, Moscow time. The volcano is bursting forth vast masses of gas, ash and steam to the height of 8 kilometres above the crater. The emissions have accumulated in a cloud heading toward the village of Kozyrevsk located some 50 km off the volcano.
Lava is currently moving down the eastern slope of the volcano at the velocity of 30 km per hour. The current eruption poses no danger for the peninsula's towns and villages. However, the ash ejected en masse by the volcano jeopardizes safety of the local air travel and poses problems for the tourists, fishers and hunters engaged in the area. [...]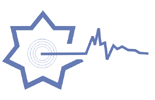 Another earthquake jolts Japan
Sunday 27 July 2003, 6:05 PM
A strong earthquake with a preliminary magnitude of 7.1 has shaken the coast of northern Japan, but there were no immediate reports of damage or injuries.
The quake was centred about 480 kilometres under the seabed off the western coast of Japan's northernmost main island of Hokkaido, at a location about 1,300 kilometres northwest of Tokyo, the Meteorological Agency said.
It struck at 3:26pm (1626 AEST).
The agency said there was no danger of tsunami, powerful ocean waves caused by seismic activity. [...]
Quake measuring 6.5 jolts eastern Russia
Strasbourg, France, July 27 (DPA) An earthquake measuring 6.5 on the Richter scale struck eastern Russia today, possibly one of the series of quakes that have shaken northern Japan this weekend, French seismologists said.
The epicentre of today's quake was located about 30 kilometres off the Russian coast, north of Dalnegorsk, a city northeast of Vladivostok. The earthquake struck at 1154 hrs IST, according to officials at the Strasbourg observatory. [...]
New Delhi, July 27. (PTI): A moderate quake of intensity 4.5 on the Richter scale hit the north-eastern state of Tripura and areas near Indo-Bangladesh border in the wee hours today. [...]
Earthquake in western Turkey injures 10
An earthquake measuring 5.6 on the Richter scale injured about 10 people in the western Turkish province of Denizli and also caused some damage to buildings, officials said. [...]
Av: Hanne Dankertsen
The lightning is reported to have struck 100,000 times in Norway over the last 24 hours. [...]

Dahlsett stresses that the amount of strokes is not unique:
"Still, it is a lot of lightning and we are not too far off the record", he said.
If there are more than 200,000 strokes of lightning over the next 24 hours, it would break the old record.
"I think we may reach that number", Dahlsett said.[...]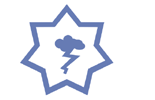 Phoenix experiencing hottest July on record

07/26/2003

PHOENIX (AP) -- It's so hot windshields are shattering or falling out, dogs are burning their paws on the pavement, and candles are melting indoors. [...]
With the average high for the first three weeks of the month at 110 degrees, Phoenix is on track to have the hottest July since the National Weather Service started keeping records in 1896. The average July high is 104. [...]
Greg Palast
Liberia enjoyed a century-and-a-half of democracy and prosperity until 1980, when a low-ranking officer in the presidential guard, Samuel K. Doe, murdered the president, executed the nation's entire Cabinet and declared himself ruler. Within months, the newly inaugurated Ronald Reagan locked down Mr. Doe's hold on power by showering him with $500 million in taxpayer dollars, the most aid granted any African nation.
In return for this largesse, Liberia's first dictator made his nation the U.S. government's African spearhead in the Cold War, a counter to Moammar Gadhafi of Libya and the Russians and Cubans advancing in Angola.
America's cash funded Mr. Doe's war of misery, atrocity and attrition against rival gangsters ("warlords" is far too grand a name for the greed-driven thugs that vie for the spoils of control). Today, the Cold War and President Reagan are gone; so is Mr. Doe, who was hacked into pieces in the presidential mansion. But the bloody residue of the use of Liberia as our foreign policy pawn remains. [...]
Saudi Arabia denies terror links
Saudi Arabia has responded angrily to allegations in a United States congressional report about its role in the 11 September attacks.
The 900-page report on the intelligence failings in the run up to the event accuses Riyadh of providing assistance to the hijackers and failing to co-operate with the US intelligence agencies.
Referring to the secret section of the report, the Saudi ambassador to the US, Prince Bandar bin Sultan, said "28 blanked-out pages are being used by some to malign our country and our people".
"Saudi Arabia has nothing to hide. We can deal with questions in public, but we cannot respond to blank pages." [...]
Italian PM to visit Russia July 29
Interfax. Sunday, Jul. 27, 2003, 9:35 AM Moscow Time
MOSCOW. July 27 (Interfax) - Italian Prime Minister Silvio Belusconi is to arrive in Russia on a working visit on July 29, the Kremlin press service has announced. The visit is of special significance, given Italy's presidency of the European Union in the second half of 2003, the press service said.
Comment: It will be interesting to see how Putin receives Berlusconi, who was welcomed to "The Ranch" last week by Bush, the reward Bush hands out to foreign leaders who show the required obsequiousness in the face of US militarism. Or perhaps Bush is using him to pass a message to Putin, Bush's "soul brother".
Rebellious Philippine soldiers seize commercial center in Manila; president threatens force
PAUL ALEXANDER, Associated Press Writer
(07-26) 21:42 PDT MANILA, Philippines (AP) -- Rebellious soldiers stormed a major commercial center in Manila early Sunday, hours after the Philippine government ordered the arrest of officers believed to be plotting a coup. The president threatened to use force to end the standoff. [...]
Some Renegades Surrender in Philippine Stand-Off

By Dolly Aglay
MANILA (Reuters) - Tanks, armored vehicles and hundreds of Philippines troops encircled one of the capital's most prestigious shopping centers on Sunday as the deadline approached for renegade soldiers holed up inside to surrender. Reuters

About 15 of the mutineers gave themselves up two hours before the 5 p.m. (0900 GMT) deadline but about 150 others -- mostly junior officers below the rank of captain or enlisted men -- were still inside the Glorietta shopping center. [...]
Philippines: U.S. missed 9/11 clues years ago
Allegation follows congressional report faulting spy agencies
From Maria Ressa
CNN

MANILA, Philippines (CNN) – CNN has obtained documents showing a Philippine police report about the terrorist plot of September 11, 2001 that was given to the FBI in 1995 and the U.S. agency's summary document of the report, which left out any mention of the plot.
Philippine authorities said the United States did not take their information seriously. The documents come on the heels of a congressional report that indicates the U.S. intelligence community missed several clues that could have added up to the terrorist plot before the attacks. [...]
Amy Goodman, July 26, 2003
Former CIA analyst Melvin Goodman responded on Pacifica radio's Democracy Now! by describing Cheney's speech as the "longest statement of disinformation that I think the American government has distributed to the American people."
Goodman is a senior fellow at the Center for International Policy and director of the Center's National Security Project. He is the author of the forthcoming book "Bush League Diplomacy: Putting the Nation At Risk" (Prometheus). He is also a professor of international security studies and chairman of the international relations department at the National War College.
Goodman told Democracy Now!'s Amy Goodman, "For Dick Cheney to recite those charges we all know now not to be true adds to the terrible politicization of intelligence that's created a scandal in the intelligence community unlike anything I ever saw in my 24 years in the C.I.A. that includes the period of Vietnam, the period of the intelligence failure on the Soviet Union, and the incredibly contentious disputes over arms control."
Cheney did not discuss his role in the Iraq-Niger uranium scandal or the reports that he personally went to CIA headquarters to pressure the Agency on Iraq intelligence.
Comment: Does anyone find it curious that the CIA, that bastion of political assassinations in the name of US business, drug-running to finance covert activities, and a thousand other heinous crimes against other countries is now being set up as the first line of defense against the Bush Reich? What is up with that? Alternative news sources from different places on the political spectrum such as CounterPunch and From the Wilderness's Michael Ruppert, are among those promoting this line of thought. Curious that neither of these sites has been willing to link Israel and Mossad to the events of 9/11. Coincidence? We think not.
Another interesting connection is that Goodman's publisher, Prometheus Books, is also the publisher of I. Justin Raimondo's An Enemy of the State: The Life of Murray N. Rothbard. Rothbard is the founder of the Libertarian movement in the US. Raimondo is the editor of the site antiwar.com. Prometheus is also the publisher of books from the Skeptical Inquirer, a rationalist "cult" that publishes books debunking ideas that do not fall within the limited constraints of materialist science.
Photo: George Bush desecrates U.S. Flag
Who Made George W. Bush Our King?
He Can Designate Any of Us an Enemy Combatant
Nat Hentoff
Village Voice
[...]This is an unprecedentedly serious assault, folks, on the core of our system of justice. As Judge Motz said in her passionate dissent, "[This court's] decision marks the first time in our history that a federal court has approved the elimination of protections afforded a citizen by the Constitution solely on the basis of the Executive's designation of that citizen as an enemy combatant, without testing the accuracy of the designation. Neither the Constitution nor controlling precedent sanctions this holding. "[...]
Charles Glass
London Review of Books
For the men who came to rule the United States with the inauguration of George W. Bush, the Syrian menace was nothing new. Some of them had long wanted to wage war against Iraq as a way of containing Syria. 'Israel can shape its strategic environment, in co-operation with Turkey and Jordan, by weakening, containing and even rolling back Syria,' a Study Group on a New Israeli Strategy advised Benjamin Netanyahu when he assumed office in 1996. This group's paper, 'A Clean Break: A New Strategy for Securing the Realm', suggested that efforts should 'focus on removing Saddam Hussein from power in Iraq - an important Israeli strategic objective in its own right - as a means of foiling Syria's regional ambitions'. Did the United States invade Iraq with this objective in mind?
The leader of the study group was Richard Perle, who became head - now, after press disclosure of a conflict of interest, he is a mere member - of the Defense Policy Board under Donald Rumsfeld. Another member of the study group was Douglas Feith, now the Pentagon's Under Secretary for Policy. The advice that Perle, Feith and other American friends of Israel's Likud irredentists gave Netanyahu in 1996 became the Bush Administration's policy in 2003.
The reasons stated in public for invading Iraq - sometimes Saddam's weapons of mass destruction, occasionally his mythical collusion with Osama bin Laden, often his brutality - never included 'foiling Syria'. However desirable to the Likud Government, this would not have struck American public opinion as a plausible casus belli. (Did anyone tell Tony Blair about the Syrian objective?) After the toppling of Saddam's statues in Baghdad in April, however, the Bush Administration turned its attention to perhaps the real objective of the war: Syria.
Comment: The real goals of the US neo-Nazi-conservatives is summed up in this statement from American Enterprise Institute's Michael Ledeen: 'Iraq is not what it's all about. We have been at war for twenty years with a terror network supported by Iraq, Iran, Syria and Saudi Arabia . . . Now, like it or not, we're in a regional war, and we can't opt out of it. We have to bring down these regimes and produce free governments in all these countries . . . Undermining the governments of other countries? No big deal.'
As Glass puts it, 'The US, [the neocons] seemed certain, could have the Israeli cake and still eat Arab oil.'
The article comments on US-orchestrated coups in Arab countries, carried out through the CIA.
CUBA: Next Target in Bush's Endless War?
Castro, celebrating 50th anniversary of start of revolution, blasts Europe
04:50 AM EDT Jul 27
ANITA SNOW
SANTIAGO, Cuba (AP) - Standing before the military barracks where he launched his revolutionary battle a half-century ago, Fidel Castro reopened a war of words with the European Union, accusing it of being America's "Trojan horse" and saying its economic aid is no longer needed. [...]
Security vs. Freedom: The False Choice
Jeff Milchen
Geurrilla News Network
....the Bush Administration's Patriot Act II is brought forward with a few measures that actually could help prevent terrorism surrounded by many that merely move us toward a secretive police state. When Patriot II was leaked to the public last January, a Department of Justice spokesperson denied that it was draft legislation, but just months later on June 5 John Ashcroft asked Congress to enact many of its measures. Patriot II would go even further than the Anti-Terrorism Act of 1996 in permitting law enforcement to target people based on their politics rather than evidence of crime. It effectively would re-authorize the CIA and FBI to engage in disruption of activist groups -- a practice made illegal only after serious and systemic abuses of that power. [...]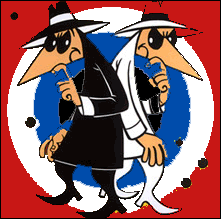 9/11 report advises U.S. spy chiefs to learn from Israel
By Nathan Guttman, Haaretz Correspondent
27/07/2003 13:25

WASHINGTON - American intelligence services should take a leaf out of Israel's book and cooperate with its security services to learn how to acquire intelligence from human sources, says the report from the U.S. congressional inquiry into the events of September 11, 2001.
In its recommendations the report calls for a new agency that "should endeavor to learn from both the successes and failures" of Israel's "humint" (human intelligence) strategy. "Their aggressive tactics and
inventive use of non-official covers may serve as a useful guide for this new agency," the report continues. "The Israelis have had notable successes in penetrating terrorist organizations and we should learn from their efforts."
The congressional panel of inquiry advises that this new agency, if established, "may also want to consider some level of partnership with the Israeli humint services, given the amount of overlap in the terrorism and proliferation threats to both our national interests." [...]
30 Years Later, a Watergate Allegation

By David Von Drehle
Washington Post Staff Writer
Thirty years after the Senate select committee hearings on Watergate riveted the nation and doomed the Nixon presidency, a key figure in the scandal says he has a fresh and explosive revelation: Richard M. Nixon personally ordered the burglary of Democratic headquarters at the Watergate complex. [...]
Comment: For more interesting research on Watergate see: The Scheme To Make Jay Rockefeller 'President' By Sherman H. Skolnick.

Be sure to check out Disinfopedia, a collaborative project to produce a directory of public relations firms, think tanks, industry-funded organizations and industry-friendly experts that work to influence public opinion and public policy on behalf of corporations, governments and special interests.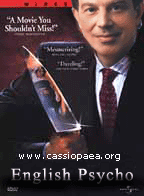 Blair 'staying for third term'
The rumours continue about Blair and Brown's alleged deal
Tony Blair is determined to be prime minister for a full third term, says one of his closest allies.
Lord Falconer, the Lord Chancellor, quashed speculation Mr Blair may step aside for Chancellor Gordon Brown to become premier.
Speaking in the Sunday Telegraph, Mr Blair's former housemate said the government's reform agenda would not be shaken by recent troubles. [...]
Feds don't track airline watchlist mishaps
DAVID KRAVETS
AP Legal Affairs Writer
SAN FRANCISCO (AP) -- The government has no idea how many air travelers are being subjected to delays and missed flights because of confusion over security watchlists, according to interviews and internal Transportation Security Administration documents.
"There are some bugs in the system...."
Bush: The Wall Is An Obstacle To Building Trust
Washington-Saida Hamad and Salameh Nematt
Al-Hayat 2003/07/26
Bush linked any potential progress or pressure his administration could exert on the Israeli government "to stopping and fighting terrorism," which left a pessimistic impression on the Palestinian delegation. A high-ranking Palestinian source described the stance as "worrying and very dangerous, as well as being an indicator of Bush adopting the Israeli vision."
Sources in Washington expected that Bush would ask Israeli Pime Minister Ariel Sharon during their talks in the White House tomorrow to reconsider the wall because it is not in conformity with resolution 242 in the Roadmap. These sources told Al Hayat that Israel has the right to protect itself from suicide attacks, but building a wall inside the occupied Palestinian territories of 1967 creates a reality that might undermine the opportunities to reach a final settlement."
On the other hand, Bush declared that he will send at the beginning of the fall the Secretary of the Treasury John Snow and the Secretary of Trade Don Evans to the region in order to conduct a study on "the measures to be undertaken in order to establish solid economic institutions for a free and sovereign Palestinian state."
Al Hayat discovered that Abbas called the family of the child that was killed by the Israelis in a village near Jenin and he told his story. He told Bush: "I talked to the victim's family on the phone and I hope I will not have to do this again in the future and that you will deploy all the possible efforts to stop the Israeli military actions in the Palestinian territories."
Comment: So Bush will put pressure on Israel as long as the Palestinians open themselves up to US control of their state and economy. Such is the nature of a "free and sovereign...state" under the US imperium.
In Washington to talk peace with Bush, Abbas speaks plainly about Palestinian aspirations and Sharon, 'red lines' and the Roadmap—and sharing power with Arafat.
By Lally Weymouth
NEWSWEEK
[...] Israel is building a "security" wall to divide Israel from Palestinian areas. Is this an issue for you?
It's a separating wall. It is built on our territories. It will create a de facto border. It is an uncivilized wall. The last wall which was destroyed was in Berlin, and I hope the Israelis will remove this one.
The wall isn't in the Roadmap.
The wall is a kind of settlement. It would confiscate [Palestinian] lands, it divides villages and land and is a unilateral action. [...]
Occupation Army To Demolish 30 Houses In Sha'fat Refugee Camp
uploaded 27 Jul 2003
Source: Jihad Unspun
Occupied Jerusalem- A legal institution catering for affairs of Palestinian citizens in the occupied city of Jerusalem has said that Zionist occupation forces had threatened the demolition of thirty Palestinian houses during the repressive army campaign into the Sha'fat refugee camp Wednesday.
Al-Quds center issued a statement today saying that commander of the invading force told UNRWA employees in the camp that he had thirty demolition notifications to be handed to house owners in the camp.
He claimed that the buildings, which are largely concentrated in the northern areas of the camp adjacent to a Zionist settlement, were built without permit.
Soldiers took photos of a number of those houses in preparation for razing them.
The campaign, the largest of its kind against the camp, led to the arrest of 200 residents mostly West Bank workers along with an unspecified number of refugees who hosted those workers.
Soldiers beat up many youths and arrested others for interrogation in addition to confiscating vehicles and breaking into houses and wreaking havoc in citizens' property.
Al-Quds center noted that Zionist authorities had issued more than 100 demolition notifications to Palestinians in the occupied Jerusalem areas in the past few weeks.
Thousands Move to Jewish Settlements This Year
uploaded 27 Jul 2003
JERUSALEM (Reuters) - The Jewish settler population grew by more than 5,000 in the first half of 2003, despite U.S.-backed peace moves requiring Israel to halt construction in Jewish settlements, Israel said on Thursday. [...]
Betzalel Kahn, a Beitar Illit spokesman, said the draw for the ultra-Orthodox community was the cheap housing close to Jerusalem and not a bid to strengthen Israel's hold on the West Bank.
Other West Bank settlements that saw jumps in their population were the ultra-Orthodox Modein Ilit and Maaleh Adumim, the settlement city outside Jerusalem, the Interior Ministry said, putting the total settler population at 231,443. [...]
The U.S. Campaign to Free Mordechai Vanunu
Comment: Vanunu is the Israeli whistleblower who told the world the truth about Israel's secret nuclear weapons program. He was caught in a Mossad sting and arrested. We are recommending the site for the news links about the BBC documentary Israel's Secret Weapon and the uproar it caused.
By David Chandler
The income distribution of the United States
[...] Should the goal be to get motivated and get yourself onto the vertical spike? Some people who have responded to this site see it this way, but I think that misses the point. [...] Our economy produces tremendous wealth but it also produces tremendous poverty. It is a systemic, not an individual problem. There is plenty to go around, but it doesn't adequately go around. It goes to the top, and leaves the masses to fight over the crumbs. True, it has been this way through the ages, but that doesn't mean we should be satisfied with such a system. I believe we can do better. [...]
Four more U.S. troops killed in attacks by Iraqi guerrillas
Soldier Killed as Iraq War of Attrition Grinds On

By Alastair Macdonald
BAGHDAD (Reuters) - Iraqi guerrillas killed a U.S. soldier in an overnight grenade attack south of Baghdad on Sunday as the killing of Saddam Hussein's sons showed no sign of stanching a hot summer of postwar bloodshed in Iraq.
In a reminder that tensions are not restricted to Saddam's Sunni Muslim heartlands north and west of the capital, troops were forced to fire in the air to disperse a stone-throwing crowd in the Shi'ite holy city of Kerbala to the south on Sunday. Locals accused troops of killing a man on Saturday.
Five dead in 24 hours -- 10 since U.S. troops killed Uday and Qusay on Tuesday -- have brought the number of U.S. troops killed by a largely unseen enemy to 49 since May 1, when President Bush told them major combat was over. [...]
Trouble mounts for Bush as lethal Iraqi resistance claims more lives
By Rupert Cornwell in Washington
The Independent
27 July 2003
Just how organised is the resistance, and who is doing the organising, is not clear. But yesterday's grenade attack which killed three US troops outside a children's hospital north of Baghdad and injured four others has banished the hope that the death of Saddam Hussein's two sons would halt the de facto guerrilla war against the American forces occupying Iraq.
Even more ominously for President Bush, it can only deliver another blow to the morale of soldiers deployed in an inhospitable and scorching hot country, and alarm a public opinion growing steadily more disenchanted with an operation whose costs are soaring and of which no end is in sight.
Four US soldiers charged with abuse of Iraqi POWs

AFP, Sunday July 27, 3:43 PM

Four US soldiers serving in Iraq have been charged with abuse of Iraqi prisoners of war and are awaiting a decision on whether they will face a court-martial, a defense official said.
The charges mark the first time US personnel have been formally accused of mistreating Iraqi prisoners since the beginning of the US-led invasion of Iraq on March 20, the official said. [...]
Iraqi inmates held at various US-run detention centers are subjected prolonged hooding, sleep deprivation, restraint in painful positions -- sometimes combined with exposure to loud music and bright light, according to the document compiled by Amnesty monitors who have been working in Iraq since late April.
The monitors pointed, among others, to the case of 39-year-old Khreisan Khalis Aballey and his 80-year-old father, who were arrested at their home on April 30.
Aballey was hooded and handcuffed and made to stand or kneel facing a wall for nearly eight days while he was being interrogated, the report said.
He suffered from sleep deprivation because a bright light was placed next to his head while distorted music was booming from lounspeakers, according to the document.
His knees bled, and one his leg swell to the size of a football, while his father was held in the cell next to him and could hear his son's screams, the report said. [...]
Comment: It is astonishing that U.S. forces are torturing POWs, that this fact is widely disseminated in the U.S. media, and that Americans don't seem to be the least bit concerned.
Reading between the enemy lines
uploaded 27 Jul 2003
The Iraqi press is neck deep in a news agenda diametrically different to that pursued to by the internationals. While the western media tackles the issues of economic (read oil) development and the increasingly routine assassinations of US soldiers, the Iraqi media is trying to deal with agonising stories of more direct consequence to its readers. [...]
Ian Mather
The New Scotsman
AMERICA'S favourite to become the leader of a new democratic Iraq has moved to distance himself from the US following the deaths of Saddam Hussein's two sons last week.
In an interview with Scotland on Sunday, Dr Adnan Pachachi, acting head of the US-backed Iraqi Governing Council, even indicated that the Iraqi people might take up arms against the Americans were it not for the fact that they were 'tired' of war. [...]

Hunt for arms 'is being hampered by lack of experienced inspectors'
By Anne Penketh
The Independent
26 July 2003
Weapons of mass destruction have not been found in Iraq because the "wrong experts" are there, former United Nations weapons inspectors say.
The inspectors said yesterday that inadequate pay, and possibly a disinclination by the US to allow experts associated with the UN to take credit for any weapons finds, were at the root of the problem. [...]
Bush and Clinton: Birds of a feather

By Matthew Riemer
YellowTimes.org Columnist (United States)
Printed on Thursday, July 24, 2003 @ 00:00:18 CDT
(YellowTimes.org) -- Undoubtedly, all the die hard political partisans were shocked this week when Bill Clinton came out and essentially exonerated the Bush administration for its manipulation of critical intelligence and lying to the world in support of its drive to war.
Clinton told Larry King: "You know, everybody makes mistakes when they are president. I mean, you can't make as many calls as you have to make without messing up once in awhile. The thing we ought to be focused on is what is the right thing to do now. That's what I think."
The former president also went on subtly to bolster the Bush administration's case for war: "People can quarrel with whether we should have more troops in Afghanistan or internationalize Iraq or whatever, but it is incontestable that on the day I left office, there were unaccounted for stocks of biological and chemical weapons."
Comment: You're not surprised, right? There is no difference between the two parties at this level. The following article shows that Clinton was hardly a "progressive" or "liberal" president, he was squarely within traditional American conservatism.
Mark L. Hineline
tompaine.com
In the plain, conservatives are content with American values and institutions very much as they are. Here, the present tense is important: Conservatives are content with America as it is in the present. They may want small changes in the way that government does its business but such changes are always, for conservatives, those which enhance stability and predictability in national affairs.
Reactionaries [the neo-conservatives], in contradistinction, disapprove of America as it is in the present and long to return it to conditions that it obtained at some time in a real or imagined "golden age."
Precisely because reaction is imbued with deep discontent about American values and institutions, it has been every bit as threatening to the conservative center of the American electorate as has liberal reform, perhaps more so. Conservatives no more long to return to America as it was before Brown v. Board of Education than they pine for Princess telephones with rotary dials in place of their cell phones. [...]
Comment: We have noted in the past that there is no political choice in the US, a country that fervently believes it is the pinnacle of democratic debate. This article articulates clearly the differences between traditional conservatism and the "subversive" "conservatism" of the Neo-cons. We agree with the author on the distinctions he draws between the two groups. However, when he defines the old-time conservatives as those who "are content with American values and institutions very much as they are", this is where we part company.
"American values" are one-sided individualism, the sense of being the Chosen People which gives them the right to do as they please around the world. It was the "old-time Conservatives" that brought down Allende, have been involved in overthrowing regimes hostile to US business interests, etc. The neo-conservatives are just more brazen about it all, and have begun dismantling the US from the interior as well. It is as if with the Neocons, the US itself is just another economic unit to be exploited on a par with a Third World country. This is the natural progression for the elitism of the old-time Conservative, white, Ivy League, protector of "European civilization".
QUEST Reveals Near-Earth Object
NASA astronomers use a new camera to discover a near-Earth object.
by Jeremy McGovern
NASA's Near-Earth Asteroid Tracking (NEAT) team scans the sky for potentially hazardous asteroids using the fledgling QUEST ( Quasar Equatorial Survey Team) camera at California's Palomar Observatory. While this camera is in the infancy of its career, the QUEST instrument has already proven invaluable in the hunt for sun-orbiting rocks in our solar system.[...]
"We expect the new camera to increase the efficiency of detection of near-Earth asteroids by some 3 to 4 times that of the camera it replaced," explains Raymond Bambery, NEAT's principal investigator. "This will make a major contribution to NASA's goal of discovering more than ninety percent of near-Earth objects that are greater that .62 mile (1 km) in diameter by 2008."
The 'eccentric man' who moves big rocks
Sarah Kennedy
The Ottawa Citizen

Ottawa's Nick Raina may have solved one of the world's greatest mysteries. Brushing aside hundreds of years worth of theories by historians and archeologists, the 69-year-old man claims he can build a Great Pyramid just like the one constructed by the Egyptians, in approximately 2450 BC, using simple hand tools and minimal force.
Mr. Raina is not an engineer or a scientist. He describes himself simply as "an eccentric old man that moves big rocks."
Comment: It is an interesting technique, but perhaps Leedskalnin was a bit closer to understanding the actual process.
Canadian duo step closer to proving existence of mysterious dark matter
ANNA CZERNY TORONTO (CP) - A pair of Canadian astronomers and an American scientist have for the first time measured the shape and size of dark matter surrounding galaxies and its effect on light emitted from more distant sources - findings that tip the scale in favour of the existence of the mysterious substance. [...]
Revealing The Beast Within: Deeply Embedded Massive Stellar Clusters Discovered In Milky Way Powerhouse
Peering into a giant molecular cloud in the Milky Way galaxy - known as W49 - astronomers from the European Southern Observatory (ESO) have discovered a whole new population of very massive newborn stars. [...]
Gravity's Rainbow: GRACE Mission Pushes Forward

By Tariq Malik
Staff Writer, SPACE.com

Researchers have patched together a revolving map of Earth's gravity -- the most accurate ever made -- using a dynamic duo of satellites drifting around the planet.
The map, a colorful tapestry of space-based cartography, establishes the variations in Earth's gravitational field depending on location. It's the first of many gravity maps to be generated by the twin satellites of GRACE, the Gravity Recovery and Climate Experiment, underway by NASA ( news -web sites ) and the German Aerospace Center. [...]
Virgo, un détecteur géant pour traquer les ondes gravitationnelles
Pierre Barthélémy
LE MONDE | 25.07.03 | 13h40
MIS A JOUR LE 25.07.03 | 14h58
Ce grand instrument franco-italien, installé près de Pise, s'inscrit dans un réseau mondial d'interféromètres destiné à mettre en évidence de mystérieux phénomènes prédits par la théorie de la relativité générale d'Einstein.
Comment: France and Italy are inaugurating a new device for measuring gravity waves in Pisa.
Banks threaten to cut off hospitals
$900M needed `just to keep lights on,' OHA warns Province has yet to pay promised operating funds
THERESA BOYLE AND ROBERT BENZIE
QUEEN'S PARK BUREAU
Jul. 27, 2003. 01:00 AM
Ontario hospitals are so strapped for cash that some are exhausting lines of credit just to meet payroll and banks are threatening to cut them off, the Ontario Hospital Association warns.
"I don't think hospitals have ever felt in such a fragile and vulnerable position as they are this year," OHA President Hilary Short said yesterday.
The situation is so desperate that some hospitals have already cut programs and others might be forced to lay off staff, hospital CEOs said.
Comment: The neo-liberals have been waging a war in Canada against the existing social services since the late eighties. The ultimate goal is to Americanize the health system, i.e. dismantle the "socialist" health care and privatise it.
U.S. Clears New Use for Lilly Growth Hormone

Fri July 25, 2003 06:43 PM ET
By Lisa Richwine

WASHINGTON (Reuters) - U.S. regulators on Friday approved use of a growth hormone for boosting the height of children who are short but in good health.
Eli Lilly's hormone, Humatrope, has been sold in the United States since 1987 and used for treating children with growth-hormone deficiencies. With the new approval, Indianapolis-based Lilly will be able to market Humatrope for short children with normal levels of the hormone and no evidence of a disease that stunts growth. [...]
Romanian Police Find 40 Dead Black Sea Dolphins

Sat July 26, 2003 09:07 AM ET

BUCHAREST (Reuters) - Dozens of dead Black Sea dolphins have been found on a beach south of Romania's Danube Delta port of Sulina, the border police said on Saturday. [...]
Herzog hopes to capture Nessie
Film-maker's Scottish epic
CAMERON SIMPSON
WERNER Herzog, the legendary German film-maker, has begun an epic hunt for the Loch Ness monster.
Over the next month Herzog, 60, who is regarded as one of the greatest film-makers alive because of his attention to detail, will attempt to discover the real story behind the monster which is said to lurk in the hidden depths. [...]
'Selma', the elusive sea serpent of Seljord in Telemark, has again been spotted. The dog days of summer, which stretch from July 23 to August 23 have traditionally been days where the legendary beast has been spotted in Lake Seljord, newspaper Telemarksavisa reports. [...]
Professor concealed a dark past
By James M. O'Neill
Inquirer Staff Writer
Paul Krueger came to Penn State four years ago. At age 17, Paul Krueger faced a life prison sentence for the grisly shooting deaths of three men he never knew. But instead of spending his life behind bars, Krueger has enjoyed a career as a college professor - most recently at Pennsylvania State University. [...]
By Robert Kellaway
KEVIN Craig was such a nice lad—until he was fitted with a bionic heart and turned into a wayward hellraiser.
Last night his parents revealed how the nightmare of his close brush with death sparked a massive personality change driving his life "off the rails" and into the arms of the police. [...]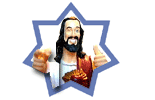 Judge orders nuns to prison

By Jim Hughes
Denver Post Staff Writer
A federal judge on Friday sent three nuns to prison for an October 2002 act of civil disobedience at a Weld County missile silo - but for lesser sentences than government prosecutors had requested.
Comment from Reader: ...and pedophile priests walk free.
Clear Channel
By DY
After much reading about clear channel and listening to their various stations locally I am at least a bit amused to see that they are under investigation. It may be the one dog investigating the other for its activity in the cats death but at least it is being brought into the public's eye.
I was listening to one of the local clear channel stations recently, one of the youth oriented stations and was in awe of some of the tactics employed. They had a contest where you could go to a concert anywhere you wished except for France because they are wimps. That dumbfounded me.
Never in my life had I seen such a ploy used to back a political view by an administration. Lets make our children hate the French. Another ploy although via a syndicated program was on the Rush Limbaugh program concerning Presidential candidate Kerry.
Rush said 3 times in a statement "the French-looking Kerry" and the word Vietnam. Not that he served in Vietnam, but just the word. My political views aside... THAT'S JUST RUDE.
---
Check out the Signs of the Times Archives
Send your comments and article suggestions to us.
---
Fair Use Policy
Contact Webmaster at signs-of-the-times.org
Cassiopaean materials Copyright ©1994-2014 Arkadiusz Jadczyk and Laura Knight-Jadczyk. All rights reserved. "Cassiopaea, Cassiopaean, Cassiopaeans," is a registered trademark of Arkadiusz Jadczyk and Laura Knight-Jadczyk.
Letters addressed to Cassiopaea, Quantum Future School, Ark or Laura, become the property of Arkadiusz Jadczyk and Laura Knight-Jadczyk
Republication and re-dissemination of our copyrighted material in any manner is expressly prohibited without prior written consent.
.