---
Sections on today's Signs Page:
---
SOTT Focus
---
Signs Economic Commentary for 17 December 2007

Donald Hunt
sott.net
2007-12-17 04:53:00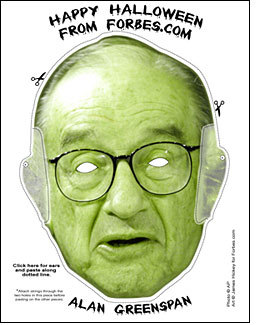 ©2007 kurtnimmo.com


Summary: Last week was an eventful one for financial markets. The U.S. Federal Reserve Board cut interest rates by a quarter point, sending stocks down (traders wanted a half point cut). According to insiders, banks are in a state of panic. Analysts increasingly predict that the United States will fall into recession in 2008, and, to make it worse, inflation is rising, leading to fears of stagflation, fears that were voiced by none other than Alan Greenspan. Greenspan, formerly a hero, now haunts the world economy like the ghost of an unwelcome houseguest.


Comment on this SOTT Focus
---

Militarized Police, Overreaction and Overkill: Have You Noticed It In Your Town Yet?

SOTT Special Correspondent
Sott.net
2007-12-16 07:36:00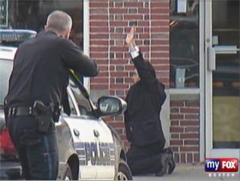 ©WickedLocal.com
SWAT team descends on man with a nervous disposition. Wouldn't that make you nervous? Don't show it or you'll be next.



"I can't get home," a co-worker emailed me from the office, "The police have blocked all the streets downtown. And I can't get my kids because all the schools are locked down."

What?! I turned on the TV to see, on all local stations, live, uninterrupted news coverage of bizarre scenes from the quiet suburb nearby. Police were swarming around a downtown location, their cars barricading the streets, State Police SWAT teams deployed, their sharpshooters perched on rooftops. The TV voiceover repeated again and again that all schools in town were locked down.

Comment on this SOTT Focus

---
Best of the Web
---
A young blonde Icelandic woman's recent experience visiting the US

Eva Ósk Arnardóttir
Viðar Eggertsson
2007-12-17 07:49:00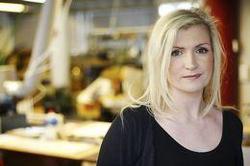 ©Eva Ósk Arnardóttir



The story of Eva Ósk Arnardóttir:

During the last twenty-four hours I have probably experienced the greatest humiliation to which I have ever been subjected. During these last twenty-four hours I have been handcuffed and chained, denied the chance to sleep, been without food and drink and been confined to a place without anyone knowing my whereabouts, imprisoned. Now I am beginning to try to understand all this, rest and review the events which began as innocently as possible.

Comment on this SOTT Focus

---

Police State America - A Look Back and Ahead

Stephen Lendman
SJ Lendman Blog
2007-12-17 07:16:00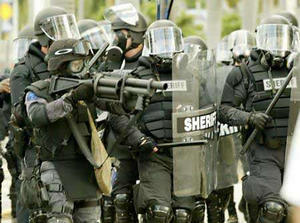 ©N/A
Riot police in Miami



Year end is a good time to look back and reflect on what's ahead. If past is prologue, however, the outlook isn't good, and nothing on the horizon suggests otherwise. Voters last November wanted change but got betrayal from the bipartisan criminal class in Washington. Their attitude shows in an October Reuters/Zogby (RZ) opinion poll with George Bush at 24% that tops Richard Nixon's worst showing of 25% at his lowest 1974 Watergate point. And if that looks bad, consider Congress with "The Hill" reporting from the same RZ Index that our legislators scored a "staggering 11%, the lowest (congressional) rating in history," but there's room yet to hit bottom and a year left to do it. Why not with lawmakers' consistent voter sellout and failure record that keeps getting worse.

It's been that way ever since 9/11 with both sides of the aisle complicit with the administration. This article looks back at the record, and year end is a good time to review it. It's hard imagining another as bad with a President defiling the law and once telling Republican colleagues the Constitution is "just a goddamned piece of paper."

Comment on this SOTT Focus

---

American Jews on War and Peace: What Do the Polls Tell Us and Not Tell Us?

James Petras
James Petras Website
2007-12-17 05:21:00



Introduction



Once again, a poll recently released by the American Jewish Committee (AJC) (1) has confirmed that on some questions of major significance there are vast differences between the opinion of the Presidents of the Major American Jewish Organizations and the mass of American Jews.

On questions of the Iraq war, the escalation of US military forces in Iraq (the 'Surge') and military action against Iran, most Jewish Americans differ from the leaders of the major American Jewish organizations.

Comment on this SOTT Focus

---

The Hidden Holocaust--Our Civilizational Crisis Part 2: Exporting Democracy

Nafeez Ahmed
The Cutting Edge
2007-12-03 08:36:00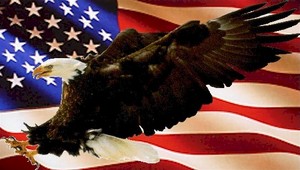 ©Unknown





1. The Real NWO



In part 1, we reviewed the emergence of the modern world system through a process of systematic genocidal violence conducted across disparate continents, killing in total thousands of millions of indigenous peoples in Africa, Asia and America.

But this "hidden holocaust" didn't end with the demise of colonization: Because colonization never underwent a genuine demise. Rather, it underwent a fundamental re-configuration, prompted by rising demands for freedom and independence from around the world.

Comment on this SOTT Focus

---
U.S. News
---
Police raid wrong house, trade fire with frightened family


Associated Press
2007-12-17 17:46:00

MINNEAPOLIS (AP) - Two officers who raided the wrong house during an investigation were shot at and returned fire, but no one was injured, a police spokesman said.

Family members said the shooter, the father of six, was frightened by the intruders early Sunday and fired through a closed bedroom door after first firing a warning shot.

The SWAT team's erroneous search was part of an ongoing investigation, the police department said in a news release. Police said they had received bad information before executing the search warrant.

Comment on this SOTT Focus

---

US woman launches 'Taserware' parties

Lester Haines
The Register
2007-12-17 16:11:00

An enterprising Arizona woman has redefined the Tupperware party paradigm for the 21st century, and is hosting girlie get-togethers where security-conscious women can get to grips with the US's fave non-lethal lethal weapon - the Taser.

According to the Arizona Republic, Dana Shafman, founder of Shieldher Inc, has already hosted Taserware bashes in Phoenix and Scottsdale, offering hands-on experience of the Taser C2, which can then be bought for $300, or $350 with the optional laser sight.

Shafman explained: "I felt that we have Tupperware parties and candle parties to protect our food and house, so why not have a Taser party to learn how to protect our lives and bodies?"

Comment on this SOTT Focus

---

The Rise of Faculty Centrism


nonesoblind.org
2007-12-17 12:19:00

The Political Views of Academic Faculty Members: Interesting Research Reported by Harvard Magazine

A report from "John Harvard´s Journal" in Harvard Magazine, Jan-Feb 2008 issue

Politically, U.S. professors are less liberal than many people believe, but their ranks also include fewer conservatives than in the early 1970s. Meanwhile, centrism is ascendant among faculty members under the age of 35. These are among the conclusions of a major new national study of professors and their politics, also the topic of an October 6 symposium at Harvard organized by the study´s authors, assistant professor of sociology Neil Gross and Solon J. Simmons, assistant professor of sociology at George Mason University.

Comment on this SOTT Focus

---

Revenge of the Spooks

Eric Margolis
ericmargolis.com
2007-12-17 10:13:00

WASHINGTON DC - 'Merry Christmas, Mr. President' hissed the men in cloaks as they plunged a dagger into George Bush's back.

America's spooks finally had their revenge. After being forced by the White House in 2002-2003 to concoct a farrago of lies about Iraq, and then get stuck with the blame for the ensuing fiasco there, the 16 US intelligence agencies struck back last week with high drama and devastating effect.

US intelligence chief Mike McConnell made public a bombshell National Intelligence Report(NIE) that concluded 'with high confidence' Tehran had halted its rudimentary nuclear weapons program in 2003. Even if the program was restarted, said the NIE, Iran is unlikely to produce any weapons before 2012-15.

Comment on this SOTT Focus

---

FCC Proposes Greater Media Consolidation

Stephen Lendman
SJ Lendman Blog
2007-12-13 02:54:00

On October 17, FCC chairman Kevin Martin proposed lifting the 1975 media cross-ownership rule that forbids a company from owning a newspaper and television or radio station in the same city even though giant conglomerates like Rupert Murdock's News Corp. and the (Chicago) Tribune Company already do. On November 13, he expanded on his earlier plan claiming changes will only allow cross ownership "in the largest markets where there exists competition and numerous voices."

Comment on this SOTT Focus

---

Blank Check Democrats and the Great War Funding Conspiracy

Ron Jacobs
CounterPunch
2007-12-13 22:35:00

Okay. I'm going to state the obvious here. After all, somebody needs to say it. In fact, everybody who sees it needs to say it. Are you ready? Then here goes. The men and women calling themselves Democrats and sitting in Congress are the biggest bunch of liars this country has ever seen. Given today's political situation, what with Bush and Cheney running the White House, that's a pretty big claim to make. Unfortunately for those who believed those men and women might actually stop the war in Iraq and begin getting the US military out of there, this is the only conclusion one can make.

I mean, take a look. There are more troops in Iraq now than there were when the Democrats won (yeh, won) both houses of Congress a little over a year ago. If my calculations are correct, more than $100 billion have been spent to keep those troops there, keep them in supplies both lethal and otherwise, and to top it off, more troops have died since those elected "representatives" took their places than in any other year of this loathsome war and occupation. Add to this list of calamities the untold numbers of Iraqis killed, wounded and uprooted from their homes. No matter how you look at it, there is no way this can be called ending the war. In fact, not only could it be called enabling this debacle to continue,

the more truthful description would be to call what the Democrats have done is conspire to commit murder.



Comment on this SOTT Focus

---

Ridiculous! Florida Student Arrested After Cutting Food With Knife


Local 6 News
2007-12-14 21:09:00

An elementary student in Marion County was arrested Thursday after school officials found her cutting food during lunch with a knife that she brought from home, police said.

The 10-year-old girl, a student at Sunrise Elementary School in Ocala, was charged possession of a weapon on school property, which is a felony.



Comment on this SOTT Focus

---

Dershowitz jewelry purchase booed by Leviev protesters


Adalah-NY
2007-12-10 14:50:00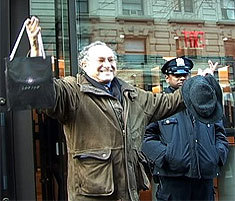 Alan Dershowitz emerges from LEVIEV



Wealthy Madison Avenue holiday shoppers were greeted the afternoon of 8 December 2007 by boisterous music and dancing, as 60 New Yorkers protested in a growing campaign to boycott Israeli diamond magnate Lev Leviev over his settlement construction in the Israeli-occupied West Bank. Participants performed a joyous dabke, a traditional Palestinian dance, and chanted to music from the eight-piece Rude Mechanical Orchestra. During the protest, Harvard professor Alan Dershowitz entered LEVIEV New York and emerged to jeers as he displayed a LEVIEV shopping bag to the crowd.


Comment on this SOTT Focus

---

Fighting deportation after 25 years

Jon Hurdle
Reuters
2007-12-15 23:56:00

A U.S. flag flies outside the home of Pedro and Salvacion Servano, a symbol of their love for the country that's trying to eject them.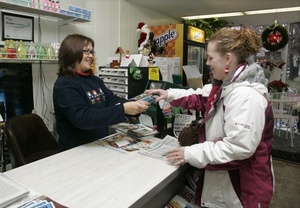 ©REUTERS/Stelios Varias
Salvacion Servano (L) serves a customer at her grocery store in Sunbury, Pennsylvania, December 12, 2007.
Comment on this SOTT Focus
---

Are You Going to Pay for Bush's Wars?

Jodie Evans
AlterNet
2007-12-15 23:05:00

How much of your tax payment this year would you like to allocate for waterboarding in Iraq or an invasion of Iran?

Around the world, people are puzzled as to why the U.S. public allows the Bush administration to wage illegal wars and usurp our power. Why do we tolerate it and continue to pay for it?

Over the past year, millions of U.S. citizens have voted, lobbied, marched and taken direct action to end the war in Iraq. Courageous soldiers, such as members of Iraq Veterans Against the War, have taken the risk to speak out. Yet Congress continues to appropriate billions of dollars for the war.

Comment on this SOTT Focus

---

Bomb After Bomb: a Violent Cartography

Howard Zinn
CounterPunch
2007-12-15 22:23:00

This essay serves as the introduction to Bomb After Bomb: a Violent Cartography, a collection of drawings illustrating the history of bombing by elin o'Hara slavick. o'Hara slavick is a professor of art at the University of North Carolina. More of her visionary work can be viewed on her website.

Perhaps it is fitting that elin o'Hara slavick's extraordinary evocation of bombings by the United States government be preceded by some words from a bombardier who flew bombing missions for the U.S. Air Corps in the second World War. At least one of her drawings is based on a bombing I participated in near the very end of the war--the destruction of the French seaside resort of Royan, on the Atlantic coast.

As I look at her drawings, I become painfully aware of how ignorant I was, when I dropped those bombs on France and on cities in Germany, Hungary, Czechoslovakia, of the effects of those bombings on human beings. Not because she shows us bloody corpses, amputated limbs, skin shredded by napalm. She does not do that. But her drawings, in ways that I cannot comprehend, compel me to envision such scenes.

Comment on this SOTT Focus

---

Can Liberty be Bought and Sold? - A People's Penny for the Magna Carta

Peter Linebaugh
CounterPunch
2007-12-15 20:24:00

Magna Carta is up for sale next week at Sotheby's and this last week it was up for grabs in the U.S. Supreme Court.

Privatized in auction, this thirteenth century version of Magna Carta has ceased to be common property. Of course, it is only a foot and a half of vellum (sheep's skin), and there are other copies. This one of 1297 was the first time the charter became statute law, and it has remained ever since the first in the statute books. The Texas millionaire, Ross Perot, purchased it in 1984 and loaned it to the National Archives in whose rotunda it has been exhibited, until now, alongside the U.S. Constitution and the Bill of Rights. It belongs with them, historically, legally.

Comment on this SOTT Focus

---

Emotional hearing about thousands of suicidal veterans


USA Today
2007-12-14 21:20:00

More than 100,000 of the 750,000 veterans of Iraq and Afghanistan have sought treatment for mental problems from the Department of Veterans Affairs, an official said during a hearing on suicides.

Comment on this SOTT Focus

---

Louisiana pipeline blast kills one


Reuters
2007-12-15 09:39:00

HOUSTON - A motorist was killed and another was injured when the Columbia Gulf natural gas pipeline in northeast Louisiana exploded on Friday afternoon near an interstate highway, said a Louisiana State Police spokeswoman.

All three natural gas lines that make up Columbia Gulf Pipeline, which carries natural gas to the Midwest, Northeast and Southeast United States, were shut at the blast site near Delhi, Louisiana, pipeline operator NiSource Inc said in a posting on its Web site.



Comment on this SOTT Focus

---

Word games: The new 'Middle Class'

Timothy J. McNulty
Chicago Tribune
2007-12-14 22:34:00

The term "middle class" appeared in the Tribune 163 times this year and it is a term so broad and inclusive, nobody knows what it really means.

Comment on this SOTT Focus

---
UK & Euro-Asian News
---
Norway Plans World's First Ship Tunnel

Aasa Christine Stoltz
Reuters
2007-12-17 13:06:00

Norway has drawn up plans to build the world's first shipping tunnel which would save time and money for vessels passing through a coastal area known for its dangerous seas.

Strong winds, high waves and powerful currents in the area of Stad on the southwest coast of Norway cause long delays while ships wait for calmer conditions.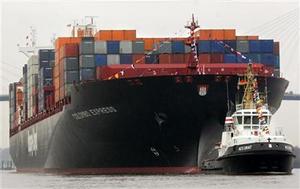 ©REUTERS/Christian Charisius
A tug boat pulls container vessel "Colombo Express" in northern Germany April 29, 2005.
Comment on this SOTT Focus
---

Russian nuclear submarine test-launches ballistic missile


RIA Novosti
2007-12-17 07:17:00

A nuclear submarine of Russia's Northern Fleet successfully test-launched a ballistic missile from the Barents Sea on Monday toward a site in the country's Far East, the Navy said.

Comment on this SOTT Focus

---

UK: £1,000 bond planned for visits by overseas relatives

Alan Travis
The Guardian
2007-12-17 03:47:00

Families who sponsor visits by overseas relatives to Britain will first have to pay a bond, expected to be £1,000, under new immigration proposals out this week.
The immigration minister, Liam Byrne, is also to outline plans to cut the duration of tourist visas from six months to three months and make the visa regime for business travellers to Britain more flexible.

Previous attempts to introduce a bond for visitor visas have foundered in the face of fierce criticism that visa applications should be decided on their merits rather the size of people's wallets.

Comment on this SOTT Focus

---

Fear Alert! Bomb alert on France-Algeria ferry proves false: officials


Agence France-Presse
2007-12-17 02:31:00

A ferry from France to Algeria with 1,400 passengers returned to Marseille on Saturday after an anonymous warning that a bomb had been planted in a vehicle on board, officials said.

Emergency response crews and bomb disposal experts rushed to the Marseille port and were in place when the ferry -- the Tariq, operated by the Algerian company Algerie Ferries -- pulled alongside.


Comment on this SOTT Focus

---

Kyrgyz ruling party wins 46.6 percent of vote: preliminary results


Agence France-Presse
2007-12-17 02:23:00

BISHKEK - President Kurmanbek Bakiyev's Ak-Zhol party was in the lead in the weekend legislative election with 46.65 percent of the vote after 70 percent of ballots were counted, the electoral commission said Monday.

The opposition Socialist party Ata-Meken was running in a distant second with 9.7 percent of votes in Sunday's election, followed by the moderate opposition Social-Democratic party with 4.7 percent, the commission said, adding that no other party appeared to have received more than three percent.

Comment on this SOTT Focus

---

Poisonous and dangerous

Seumas Milne
Guardian
2007-12-17 01:16:00

This week's forensic exposure by the BBC programme Newsnight of the apparent fabrication of evidence underpinning an inflammatory report into British Muslims by the Tory-linked think tank Policy Exchange has revealed the soft underbelly of what has become an increasingly poisonous and dangerous campaign.

Throughout this year, a steady stream of hostile and sensationalised stories about the Muslim community in both press and television - often based on research by apparently reliable think tanks - has helped feed anti-Muslim prejudice to the point where Britons were found this summer by a Harris opinion poll to be more suspicious of Muslims than Americans or citizens of any other major west European country.

Comment on this SOTT Focus

---

Wolrd's oldest person dies at 116


BBC
2007-12-16 17:59:00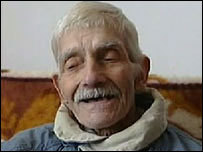 ©Unknown
Hryhoriy put his long life down to the fact he never married.



Hryhoriy Nestor, a bachelor who was thought in his lifetime to be the oldest person in the world, has died at the age of 116 in Ukraine.

Mr Nestor died in his sleep on Friday night in the village of Stary Yarychev, in the eastern region of Lviv, the Kiev newspaper Segodnya reports.

Comment on this SOTT Focus

---

Woe Christmas Tree: Wal-Mart Buys Ornaments From Chinese Sweatshop

Celia Perry
Mother Jones
2007-12-16 17:42:00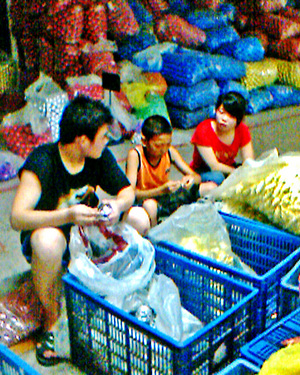 ©National Labor Committee
Just in time for the holidays, teenage whistleblowers expose the factory where kids make tree-trimmings on the cheap.
Comment on this SOTT Focus
---

Four children, their mother burnt to death in house fire in Urals


RIA Novosti
2007-12-16 15:35:00

Four children and their mother were burnt to death following a fire that swept through a house in the Chelyabinsk Region in Russia's southern Urals, the local emergencies center said on Sunday.

The house, which was shared by two families, went ablaze early on Sunday, the emergencies center said.

Comment on this SOTT Focus

---

UK: Two die when light planes collide


BBC
2007-12-16 15:08:00

Two people died when their light aircraft crashed in central England today after a mid-air collision with another small plane, crash investigators and police said.

The victims' two-seater Luscombe Silvaire plane came down in a fireball in a rural part of Staffordshire, while the second light aircraft made an emergency landing at East Midlands Airport.

Paramedics found the bodies of two people at the scene of the crash near the village of Admaston, about 32 km north of Birmingham.

Comment on this SOTT Focus

---

Top British terror suspect escapes

Jamie Doward
The Observer
2007-12-16 07:15:00

The alleged British terrorist mastermind behind a plot to simultaneously blow up at least 10 transatlantic airliners in an atrocity that had the potential to dwarf 11 September was on the run last night.

One of Britain's most wanted men slipped his handcuffs and fled after appearing at a court in Islamabad, Pakistan, where his lawyers were protesting against requests for his extradition. Last night two policemen were being questioned about the incident.

Comment on this SOTT Focus

---

Child suicide bids rise to more than 4,000

Jo Revill and John Lawless
The Observer
2007-12-16 07:04:00

More than 4,000 children under 14 have attempted to take their own lives in the past year, according to NHS figures that show the scale of distress and mental suffering in the young.

Comment on this SOTT Focus

---

Russia warns of US missile shield retaliation


AdelaideNow
2007-12-15 23:57:00

The planned deployment of US interceptor missiles in Poland could trigger a missile strike by Russia if those missiles are ever used, the Russian army's chief of staff has warned.

"We are talking about the possibility of a retaliatory strike being triggered by the mistaken classification of an interceptor missile," Yury Baluyevsky said at a press conference broadcast on state television.

Comment on this SOTT Focus

---

10,000 stopped in terror searches


The Guardian
2007-12-15 14:07:00

Nearly 10,000 Scots have been searched by transport police since the terror attack on Glasgow Airport in June.

Officers have stopped 9,994 people and searched 4,636 vehicles at train stations across Scotland since July 1 up to Friday December 14.

Of those searched, 12% were from ethnic minorities but British Transport Police (BTP) said that no target profiling took place and all searches were random.

Comment on this SOTT Focus

---

We're On The Brink Of A Balkan Bloodbath

George Galloway
Daily Record
2007-12-15 10:28:00

WHILE most were asleep, we've walked to the brink of yet another war in the Balkans.

Kosovo is a part of Serbia. That's a legal and political fact.

Comment on this SOTT Focus

---
Around the World
---
Beauty contest 'used as cover to lure aspiring models into a global vice ring'

Bojan Pancevski
Times of London
2007-12-17 16:02:00

Aspiring beauty queens and glamour models have been lured into prostitution by an international gang whose clientele included politicians and wealthy businessmen, Austrian police said yesterday.

Comment on this SOTT Focus

---

Bomb attack kills 10 in northwest Pakistan


RIA Novosti
2007-12-17 11:48:00

At least 10 people were killed in a bomb blast in the town of Kohat, northwest Pakistan, national media reported on Monday.

Authorities confirmed the attack, which media reports said was caused by a suicide bomber, saying it took place near a school building, but did not specify the death toll.

It is the latest in a series of terrorist attacks in the past few months, which have targeted mainly the army, police, and government officials.

Comment on this SOTT Focus

---

Australian man fights off shark with bare hands


RIA Novosti
2007-12-17 11:41:00

A man has survived a shark attack off Sydney's Bondi Beach, punching the predator in the head and swimming to safety, national media reported.

Scott Wright, 34, from Tasmania, was camped on the beach with his girlfriend when he decided to take a late evening dip. Having swum a short distance into the sea, in a scene straight out of Jaws, the Australian was subsequently set upon by a shark.

"The shark attacked me, grabbed hold of my arm and wouldn't let go, so I ended up punching him in the nose and trying to fight him off," Wright told Australia's Channel Ten news from his hospital bed. "I thought I was a goner. I thought I was going to die."

Comment on this SOTT Focus

---

Facebook Sues Porn Company Over Hacking

Jeremy Kirk
PC World
2007-12-17 10:59:00

Facebook is suing seventeen people and a Canadian Internet porn company for allegedly trying to mine the popular social networking site for its users' personal details.

Comment on this SOTT Focus

---

We've been suckered again by the US: So far the Bali deal is worse than Kyoto

George Monbiot
The Guardian
2007-12-17 10:37:00

America will keep on wrecking climate talks as long as those with vested interests in oil and gas fund its political system

Comment on this SOTT Focus

---

Violence mars Algerian women's equality

Lamine Chikhi
Reuters
2007-12-17 02:46:00

ALGIERS - The sight of women working as bus and taxi drivers, petrol pump attendants or police officers in Algeria's larger towns can surprise newcomers by suggesting women are emancipated in Algeria. They are not, feminists say.

Such cases remain exceptions in a male-dominated Muslim society in which, despite official appearances, women are often treated like slaves and violently abused by husbands, fathers and brothers.

Comment on this SOTT Focus

---

Pakistan campaign kicks off after emergency lifted


Agence France-Presse
2007-12-17 02:27:00

ISLAMABAD - Pakistan's election campaign began in earnest on Sunday, a day after President Pervez Musharraf lifted his unpopular emergency rule and restored the constitution.

The election commission was set to release the final list of candidates for the January 8 vote for parliament, which Musharraf's critics say has been effectively rigged against them during the six weeks of the emergency.

Comment on this SOTT Focus

---

South Koreans head to the polls

Jon Herskovitz
Reuters
2007-12-16 23:54:00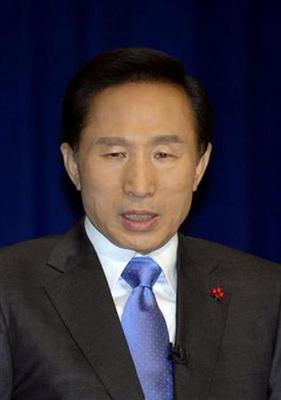 ©REUTERS/Jung Yeon-je/Pool
South Korean presidential candidate Lee Myung-Bak of the conservative main opposition Grand National Party, prepares for a televised debate in Seoul, December 16, 2007. South Koreans go to the polls on Wednesday to choose their next president for a five-year term.



South Korean voters head to the polls on Wednesday, ready to end 10 years of liberal presidents by picking a former businessman who promises to run the world's 13th largest economy like a CEO.

Comment on this SOTT Focus

---

China chides Vietnam over island dispute


Reuters
2007-12-11 21:56:00

China chided its neighbour Vietnam on Tuesday, saying the Southeast Asian country was straining ties by asserting claims to a chain of islands that may be rich in oil.

Vietnamese protested in front of the Chinese embassy in Hanoi and the consulate in Ho Chi Minh city over the weekend, proclaiming that the disputed Spratly and Paracel islands belonged to their country.

The Vietnamese Foreign Ministry said the protests were spontaneous and quickly ended by officials, the Vietnam News Agency reported. But China's Foreign Ministry responded with a warning that the quarrel could harm ties.

Comment on this SOTT Focus

---

Malaysia's crackdown on dissent widens

Anil Netto
Inter Press Service
2007-12-12 18:52:00

PENANG - The administration of Malaysian Prime Minister Abdullah Badawi, rattled in recent months by a series of street protests, launched on Sunday another tough crackdown against peaceful demonstrators in which at least 23 human-rights lawyers, activists and opposition politicians were arrested.

Comment on this SOTT Focus

---

WestJet allows stranger to walk five-year-old girl off flight


CBC News
2007-12-14 19:02:00

The parents of a five-year-old girl travelling alone are furious with WestJet for breaking its own guidelines and allowing a stranger to accompany the child off a flight.

Sara-Maude St-Louis, 5, was taking her first plane ride Thursday from Edmonton, where she lives with her mother, to Montreal to see her father. The parents paid a special fee to ensure someone from the airline would look after her.

Comment on this SOTT Focus

---

Scottish backpacker stabbed to death after creationism row

Kathy Marksin
The Independent
2007-12-15 07:19:00

A bizarre row about evolution versus creationism led to an English backpacker fatally stabbing a Scottish backpacker during a fruit-picking trip to earn money for their travels.

Comment on this SOTT Focus

---

Bolivian regions shun Morales with autonomy drive

Helen Popper
Reuters
2007-12-16 00:38:00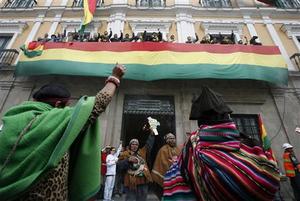 ©REUTERS/David Mercado
Supporters of Bolivia's President Evo Morales wave to him at a ceremony to give the new constitution to the President in La Paz December 15, 2007.



Thousands of Bolivians marched for and against President Evo Morales on Saturday in dueling rallies, exposing the deep divisions that threaten to bring fresh political turmoil to South America's poorest country.

Comment on this SOTT Focus

---

Chinese manoeuvers leave the US and India trailing

M K Bhadrakumar
Asian Times Online
2007-12-15 14:28:00

Hardly a week passes without Delhi taking stock of China's creeping "encirclement" of India. The Indian media reported on Thursday that Delhi denied permission for China's cargo carrier Great Wall Airlines to land in Mumbai or Chennai since the two Indian cities have "key nuclear facilities" which Chinese aeroplanes might reconnoiter.


Comment on this SOTT Focus

---

Taliban set up in northwest Pakistan


Press TV
2007-12-15 14:24:00

Taliban has set up a centralized organization in northwest of Pakistan for a joint war against US and NATO forces in Afghanistan.


Comment on this SOTT Focus

---
Big Brother
---
New Zealand: Big Brother is checking your bank balances

Gehan Gunasekara
The New Zealand Herald
2007-12-17 08:08:00

There has been concerted lobbying from the finance industry, in New Zealand and overseas, to allow credit providers greater access to potential customers' "total financial footprint" - including details about their income, mortgages and credit card balances.

It is claimed that fuller information will allow greater accuracy in decisions over granting credit, fewer defaulters, and fewer people falling prey to loan sharks as a result.



Comment on this SOTT Focus

---
Axis of Evil
---
Flashback: Hookers, Spies Cases Full Of Dollars...How BP [and the British government] Spent £45m To Win 'Wild East' Oil Rights

Glen Owen
Mail On Sunday
2007-05-15 06:16:00

The following report appeared on Sunday 13th May 2007 on the UK daily's Mail on Sunday website. It has since been pulled without explanation. The report is based on the testimony of a former high level BP employee, Les Abrahams, and details how in the 1990's British Petroleum, in league with the British government and MI6, used every scurrilous and immoral tactic imaginable, including orchestrating the overthrow of Azerbaijan's democratically elected governments, to secure the Baku region oil supplies and massive profits for themselves.

The image below is a 'for the record' google screen shot showing that this story was indeed published by the Daily Mail on Sunday last, if only for a few hours. For those few hours, we had a taste of real and responsible reporting, before the cabal British government, intelligence agency and big business stepped in to deny the public the Truth about the corruption and psychopathy that goes to the heart of "political leadership" in the "developed" Western world today. The story follows.



Click here for the google cache of the article.

Comment on this SOTT Focus

---

McCain names Broxmeyer top Jewish adviser


Jewish Telegraphic Agency
2007-12-17 11:05:00

Sen. John McCain (R-Ariz.) named the chairman of the Jewish Institute for National Security Affairs as the top Jewish adviser to his presidential campaign.


Comment on this SOTT Focus

---

Nuke'em Joe Lieberman Endorses McCain; Kiss of Death?

Jennifer Loven
Associated Press
2007-12-17 10:52:00

Sen. John McCain, trying to keep momentum in this state's critical Republican primary race, brought in something unusual on Monday - an endorsement from the other party.



Comment on this SOTT Focus

---

Did destroyed CIA tapes show psychologists torturing? Did APA dodge a bullet?


psychoanalystsopposewar.org
2007-12-07 19:26:00

Last night we had news that the CIA, in 2005, destroyed videotapes of the "interrogation", aka, torture, of two al Qaeda detainees. One of these detainees has been identified as Abu Zubaydah. Of special relevance is that, according to Katherine Eban in Vanity Fair last summer, Zubaydah was tortured by psychologists James Mitchell and Bruce Jessen. Thus, it is possible that the destroyed tapes show Mitchell and/or Jessen "keeping interrogations, safe, legal, ethical, and effective" - as the American Psychologists repetitively tells us psychologists do - by waterboarding and other techniques.

Comment on this SOTT Focus

---

Flashback: Fascism and Fundamentalism

David Neiwert
Cursor
2003-08-25 08:28:00

Over the past two decades, the most important meeting ground for the broad range of rightist beliefs has been in the field of fundamentalist Christianity. Extremists frequently organize around an arcane brand of fundamentalism like Identity; mainstream conservatism has become increasingly identified with mainstream fundamentalism; and even ostensibly secular conservatives like Rush Limbaugh and George W. Bush pay great obeisance both to its belief system and its political agenda.

Comment on this SOTT Focus

---

Flashback: Divine Transmissions

David Neiwert
Cursor
2003-08-25 19:54:00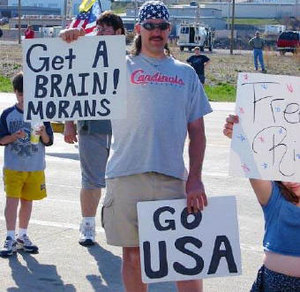 ©n/a


The fundamentalist right and the extremist right have always done a certain amount of commingling -- witness, for example, Pat Robertson's "New World Order" skirmish, and the white-hot rhetoric over abortion. And since the early 1980s, conservative Christians have had an explicit alliance with the secular corporatist right; Ronald Reagan and the first George Bush represented this latter bloc, and their alliance with the Christian right was as much tactical as heartfelt.

Comment on this SOTT Focus

---

Congress, Bush in Clash Over CIA Interrogation Tapes


Agence France Presse
2007-12-15 11:42:00

Congress and President George W. Bush were headed for confrontation Saturday as US lawmakers accused the Justice Department of blocking their probe into whether the CIA tried to cover up torture by destroying interrogation tapes.

Comment on this SOTT Focus

---

Ex-Worker: Air Firm Aided CIA Renditions

Jason Dearen
The Associated Press
2007-12-14 11:45:00

A Boeing subsidiary accused of helping the CIA secretly fly terrorism suspects to be tortured in overseas prisons openly acknowledged its role in the "extraordinary rendition" program, a former employee of the smaller company said in court papers Friday.

Comment on this SOTT Focus

---

Israel unveils new strategy on Iran

Anshel Pfeffer
The Jewish Chronicle
2007-12-16 09:29:00

Israel is working together with the United States administration and the British and French governments to counter the effect caused by the US National Intelligence Estimate report last week, which stated that Iran had stopped its military nuclear programme in 2003.

The report has also changed Israel's diplomatic policy towards the Iranian threat.

Senior officials from all four governments were in contact last week immediately following the report's publication to coordinate steps to minimise its effect.

Comment on this SOTT Focus

---

Flashback: Secret agents, freemasons, fascists . . . and a top-level campaign of political 'destabilisation': 'Strategy of tension' that brought carnage and cover-up

Ed Vulliamy
The Guardian
1990-12-05 07:38:00

'I CAN say that the head of the secret services has repeatedly and unequivocally excluded the existence of a hidden organisation of any type or size,' the Italian Minister of Defence, Giulio Andreotti, told a judicial inquiry in 1974 into the alleged existence of a secret state army.

Four years later, the scene repeated itself in front of judges investigating a fascist bombing in Milan.

Comment on this SOTT Focus

---

Italian says 9-11 solved


American Free Press
2007-12-16 07:21:00

Former Italian President Francesco Cossiga, who revealed the existence of Operation Gladio, has told Italy's oldest and most widely read newspaper that the 9-11 terrorist attacks were run by the CIA and Mossad, and that this was common knowledge among global intelligence agencies. In what translates awkwardly into English, Cossiga told the newspaper Corriere della Sera:

Comment on this SOTT Focus

---

Moral Bankruptcy in Action

Robert Fantina
CounterPunch
2007-12-15 23:34:00

If the U.S. was ever considered a moral guide for the rest of the world, surely that myth has now evaporated like a city in a nuclear explosion. The country is now involved in a discussion of how to define torture, as if there is some fine line that one does not wish to cross.

This discussion is centered around the barbaric, inhumane practice known as waterboarding. In this 'interrogation technique,' the victim is made to feel as if he or she is drowning. It is banned by U.S. law and international treaties.

But as President Bush keeps telling us, the threat of terrorism is so great that new measures are required. The Geneva Conventions, his former, disgraced Attorney General Alberto Gonzales advised us, are 'quaint' reminders of a bygone era. The constitutionally guaranteed rights of free speech and freedom of assembly, we are reminded, pose too great a risk and must therefore be curtailed. And the civilized practices that nations are supposed to abide by in regard to their prisoners of war must disappear as fast as the illusion of Iraq's weapons of mass destruction.

Comment on this SOTT Focus

---

Flashback: Dualist Receivers

David Neiwert
Cursor
2003-08-25 19:51:00

Bob Fletcher of the Militia of Montana described the planned U.N. takeover of the North Cascades to an audience at the Maltby Community Center in western Washington, 1995. Most of the audience was consituted of middle- and working-class conservatives.

Comment on this SOTT Focus

---

Reconciling Fascism with Reality

Pervez Dastoor
Information Clearing House
2007-12-14 00:44:00


©Unknown



Fascist! A word that is thrown around all too commonly in today's political debates and partisan quibbling that is common among the cable "news networks." A flip of the channel on any night to CNN, FOX, Headline News or other similar programs reveals time slots devoted to the latest celebrity scandal or any other unimportant story. When not emphatically debating the latest celebrity DUI or child-custody battle, you will frequently see a story or hear a media talking head propagate the fear-mongering about hoards of radical Muslims swimming across both oceans to destroy the very fabric of the North American homeland. Wouldn't that be an impressive feat of stamina? But these individuals will not be referred to as just fanatics, terrorists or Islamists, but instead the newest trend "Islamofascists."

Huh, did I miss something? Do these people who spew out rhetoric with that term even consider what fascism stands for or actually means. After all, would you not think that "esteemed" members of the media and their "expert" guests would actually understand what they are saying? Is that too much to ask? Unfortunately, yes. Not only do these individuals not use the term in a proper manner, they purposely distort the term in order to evoke thoughts of fear and insecurity.

Comment on this SOTT Focus

---

Propaganda Altert!: Sen. Kit Bond: Waterboarding Is Like 'Swimming'


Think Progress
2007-12-14 20:04:00

Yesterday on PBS's Newshour, host Gwen Ifill asked Sen. Kit Bond (R-MO) whether waterboarding constitutes torture. Bond replied that the technique is actually more like "swimming":

Comment on this SOTT Focus

---
Middle East Madness
---
Psychopathy Alert! Israel is obstructing humanitarian work in Palestine


Palestinian Information Center
2007-12-17 15:34:00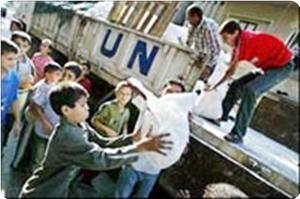 ©Unknown



UNRWA warned that the Israeli occupation authority intends to take new "security measures" in occupied Palestinian lands that will threaten its humanitarian work.

In a report prepared by UNRWA on its work in Palestine, it stated that the agency has reached a stage where it cannot carry out its humanitarian tasks for Palestinian refugees, warning of the consequences of the Israeli intentions to establish six crossing points in the West Bank further obstructing the already complicated traffic movement of personnel and humanitarian cargo.

Comment on this SOTT Focus

---

Muslim pilgrims leave Mecca city at start of haj

Jonathan Wright
Reuters
2007-12-17 02:48:00

MECCA, Saudi Arabia - The annual haj pilgrimage began in Mecca on Monday when hundreds of thousands of Muslim pilgrims put on white clothes, packed their bags and left for a tented encampment on the edge of the holy city.

In central Mecca, some latecomers performed the ritual walk seven times around the Kaaba, the ancient cubic shrine which all Muslims face when they perform their daily prayers.

Comment on this SOTT Focus

---

Iran protests to Azerbaijan over spy trial


Agence France-Presse
2007-12-17 02:31:00

TEHRAN - Iran angrily protested to Azerbaijan on Sunday and summoned its ambassador over "baseless" accusations that Iranian secret services were plotting a coup in the former Soviet republic.

A court in Azerbaijan on December 10 convicted a group of more than a dozen people on charges that they had been cooperating with Iranian special services to mount a coup against the government of President Ilham Aliyev.

Comment on this SOTT Focus

---

Turkish planes bomb northern Iraq in hunt for PKK


Agence France-Presse
2007-12-17 02:27:00

SULAIMANIYAH, Iraq - Turkish planes bombed northern Iraq on Sunday targeting Kurdish rebels, in at least the second such operation this month even as Ankara held back from launching a ground assault.

"According to our preliminary reports, eight Turkish warplanes bombed some villages along the border near the Qandil mountains early today," said Jabbar Yawar, spokesman for the Iraqi Kurdish militia that provides security in north Iraq.

Comment on this SOTT Focus

---

Strangling Gaza

César Chelala
Information Clearing House
2007-12-17 00:58:00

It could, rightfully, be a cause of shame to the world. But the world, besieged by violence and injustice, hardly notices it. The people of Gaza, 1.4 million of them, are slowly and purposely being deprived of basic foods and medicines by the so called civilized countries in the West and there is hardly a protest. And all this happens because the people in Gaza want to be free and independent. Never mind that in the process children and innocent civilians are killed or families dispossessed.

Dr. Mona Elfarra, a Palestinian physician and human rights activist, thus describes a situation in her personal blog, "I don't know exactly what was going on inside the little heads of the kids who were preparatory school children, of Al Buriege boy's preparatory school. But the two tiny bodies were shot, with many bullets, as I was told by my colleagues at the emergency room at the Al Aqsa hospital...On November 10, the dreams of two tiny kids has stopped forever."

Comment on this SOTT Focus

---

Donors meet in Paris to back Middle East peace bid

Nick Antonovics
Reuters
2007-12-17 00:40:00

More than 60 countries meet in Paris on Monday to underwrite renewed Middle East peace talks with pledges of aid for the Palestinian government, locked in a power struggle with Hamas Islamists in the Gaza Strip.

The one-day meeting is the financial sequel to the launch last month in the United States of the first peace talks between Israelis and Palestinians in seven years. The talks are aimed at achieving an agreement on Palestinian statehood next year.

Comment on this SOTT Focus

---

An Israeli army probe reveals 25 percent of soldiers harass Palestinians

Rami Almeghari
International Middle East Media Center
2007-12-16 23:45:00

25 percent of Israeli soldiers have been directly or indirectly involved in violence against Palestinians across the West Bank, mainly on checkpoints, reveals an Israeli army probe.

A spokesperson of the Israeli army told Agence France Press (AFP) that given orders by the army central command, the Israeli army has recently conducted a probe into the behavior of soldiers, manning checkpoints.

The survey found that 25% of each 1.000 soldiers were involved in or witnessed harassment against Palestinians on the army checkpoints. A part of the harassment was physical.



Comment on this SOTT Focus

---

Thanks, But No Thanks: Why a Palestinian "State" is a Punitive Construct

Ahmad Samih Khalidi
CounterPunch
2007-12-16 22:16:00

The Palestinian state has now become the universal standard for all solutions to the Palestinian-Israeli conflict. The international community applauds the concept. President Bush proudly proclaims it as his "vision". The Israelis have come to it belatedly, after years of steadfast refusal and rejection.

Today Israel's prime minister, Ehud Olmert, not only supports the idea but proclaims it as an existential Israeli interest: without it, Israel is fated to disappear under dire assault from the ever-expanding Arab population in both Israel and the occupied territories. This apparent human tide may yet bring disaster to the Jewish state, by demanding equal civil rights to those of the Jews themselves.

But statehood as such is a relatively recent addition to Palestinian aspirations. The main Palestinian impetus after the disaster of 1948 was that of "return"; it was more about reversing the loss of Arab land and patrimony, than the fulfilment of classical post-colonial self-determination, via statehood.

Comment on this SOTT Focus

---

Turkey bombs northern Iraq: Iraq officials

Sherko Raouf
Reuters
2007-12-16 14:41:00

Turkish warplanes targeting Kurdish rebels bombed villages deep in northern Iraq on Sunday, killing one woman and forcing hundreds of people to flee their homes, local officials said.


Comment on this SOTT Focus

---

Hamas holds PA security apparatuses responsible for kidnappings waged by IOF


Palestinian Information Center
2007-12-16 14:36:00

Hamas held the PA security apparatuses directly responsible for the fierce campaign of kidnappings waged by the IOF troops at dawn Sunday against a large number of Hamas leaders and cadres in Nablus atop of them was MP Ahmed Al-Haj, Ahmed Dawlah and members of the Nablus municipality.



Comment on this SOTT Focus

---

Hideous Crime: Israeli Occupation kills new baby in Gaza Strip


Popular Committee Against Siege
2007-12-14 07:25:00

Palestinian Medical sources reported Friday, that a new infant child died due to siege. The infant baby died after Israeli occupation banded her from traveling for treatment abroad!

Comment on this SOTT Focus

---

Tens of thousands gather for Hamas rally in Gaza


Agence France-Presse
2007-12-15 09:47:00

GAZA CITY - Tens of thousands of people rallied in central Gaza City on Saturday to mark Hamas's 20th anniversary, in a show of force six months after the Islamist movement seized control of the territory.

Waving green flags and banners, throngs of Palestinians poured into Katiba Square ahead of the rally at which dismissed Hamas prime minister Ismail Haniya and other officials were expected to speak.

Comment on this SOTT Focus

---

U.S. says no reason for delay in Lebanon vote

Yara Bayoumy
Reuters
2007-12-15 09:34:00

BEIRUT - Two days before Lebanon's parliament meets to pick the army chief as head of state, a U.S. envoy said on Saturday the country should hold the vote which has been delayed repeatedly by pro- and anti-Syrian factions.

Doubts still remain over whether Monday's session will take place for a vote that has been delayed eight times already.

Comment on this SOTT Focus

---

Iraqi Refugees Return: One More Cruel Hoax

John Ross
CounterPunch
2007-12-14 09:27:00

With the first presidential primaries on the U.S. doorstep January 3rd, the usual unholy alliance of Bushites, Democrats, and Big Media are doing their damndest to skam a skeptical electorate into swallowing the lie that the surge has worked, the drawdown has begun, and the war in Iraq is just about over. Security is so improved in Baghdad thanks to the Bush-Petraeus putsch that New York Times reporters can walk certain streets without armed escort. Even the refugees, driven off by unspeakable violence, are returning to Baghdad in droves.

This myth is being perpetrated by the likes of Fox News and CNN. A four-column full-color photo on the front page of the New York Times November 20th of a gala Baghdad wedding party was accompanied inside by a shot of smiling adolescents playing fussball and a banner headline "BAGHDAD EXHALES AS SECURITY IMPROVES."

Comment on this SOTT Focus

---

Following Israel's example, Egypt will not sign NPT protocols for stricter inspections; Will revive nuclear project


Associated Press
2007-12-15 08:43:00

Egypt refuses to sign additional measures allowing for more stringent inspections of its nuclear program, especially since Israel has not even signed the Nuclear Nonproliferation Treaty, the Egyptian Foreign Ministry said according to newspapers Wednesday.

Comment on this SOTT Focus

---
The Loan Gunmen
---
Centro calamity: $5 billion in equity destroyed today

Stephen Mayne
Crikey
2007-12-17 17:54:00

The Melbourne suburb of Glen Waverley, home of Centro Properties and The Glen shopping centre, has today assumed a prominent role in the global credit crunch when a series of shock announcements caused the destruction of $5 billion in largely Australian savings in one morning.

Forget about RAMS and the loss of a piddling $600 million, in terms of value destruction we've never before seen the level of damage inflicted by the following four stock exchange announcements from the Centro group, Australia's second biggest shopping centre owner with $26.6 billion under management:

* Two page summary from parent company, Centro Properties Group, outlining inability to roll over debt
* 21-page presentation laying out the full horror
* One page statement from listed Centro Retail Trust cancelling distributions
* One page statement from Centro Diversified Funds suspending withdrawals

Make no mistake about it, this is the biggest crisis to ever hit Australia's funds management and property industries. If our second biggest shopping centre company can't survive, is anyone safe?

Comment on this SOTT Focus

---

Wall St struggles to cast off downbeat mood

Chris Bryant
Financial Times
2007-12-17 10:45:00

US stocks on Monday were to extend last week's losses amid renewed concerns about inflation and as the Federal Reserve prepared to hold a $20bn auction to help ease the credit squeeze. Bonds rose and the dollar also traded higher.

Less than an hour before the opening bell, S&P 500 futures were down 7 points at 1471.50. Nasdaq futures were down 9 points at 2084.75 while futures for the Dow Jones Industrial Average were down 63 points at 13,377.

Comment on this SOTT Focus

---

Iran's first interest-free bank inaugurated


Tehran Times
2007-12-17 15:09:00

Mehr Interest-Free Bank, the first of its type, was inaugurated across Iran Thursday.


Comment on this SOTT Focus

---

Balance of economic power is shifting eastwards

Bill Jamieson
Scotland On Sunday
2007-12-16 23:38:00

What does the future hold for our household name banks and financial companies?

Look seven to 10 years ahead: will there still be a separately quoted Royal Bank of Scotland, or HBOS or Standard Life? Or might they be instead subsidiaries of Asian financial giants?

If 2007 was a year that investors would prefer to forget, 2008 could prove the one they will long remember. It will not be because of economic downturn over the next 12 months - that is now widely discounted. What will make 2008 outstanding is the acceleration of global shift, a step-up in the swing of economic and financial power from West to East and from North to South.

Comment on this SOTT Focus

---

UK: Banks 'trying to exploit growing debt crisis'


Guardian Unlimited
2007-12-16 23:31:00

Some banks are pressuring customers with debt problems to take out new loans, a consumer group said today.

Debtors who have problems keeping up their payments are being targeted by aggressive phone sales from some banks, the Citizens Advice Bureau warned. A spokeswoman said: 'Banks are still pressuring people with phone calls. They want them to either pay back what they owe or take out extra credit.'

Comment on this SOTT Focus

---

After the money's gone

Paul Krugman
International Herald Tribune
2007-12-14 22:47:00

On Wednesday, the U.S. Federal Reserve announced plans to lend $40 billion to banks. By my count, it's the fourth high-profile attempt to rescue the financial system since things started falling apart about five months ago. Maybe this one will do the trick, but I wouldn't count on it.

In past financial crises - the stock market crash of 1987, the aftermath of Russia's default in 1998 - the Fed has been able to wave its magic wand and make market turmoil disappear. But this time the magic isn't working.

Why not? Because the problem with the markets isn't just a lack of liquidity - there's also a fundamental problem of solvency.

Comment on this SOTT Focus

---

Bush sub-prime plan is symbolic claptrap. A con.

Glenn Dyer
Crikey
2007-12-16 01:44:00

President Bush has acted to arrest the sense of crisis around the US housing and mortgage market. As Forbes.com reported:




For the second time in less than three months, the Bush administration signaled Wall Street that it's willing to contain the subprime mortgage mess.On Thursday Bush unveiled his plan to freeze "teaser rates" on some adjustable-rate mortgages, to keep 1.2 million borrowers away from foreclosure if they aren't able to make their loan payments once the introductory rate expires. It's a private sector plan, brokered by Treasury Secretary Henry Paulson and Housing and Urban Development Secretary Alphonso Jackson. And since it involves no government money, it keeps the administration a step away from being accused of a bailout.


Comment on this SOTT Focus
---

Down on Desolation Row: The Vultures and the Growth Machine

Alan Farago
CounterPunch
2007-12-15 22:46:00

The mainstream media in Florida sheds no light on the $13 billion dollar losses of the state-run Local Government Investment Pool. Those losses are tied to financial derivatives that underwrote suburban sprawl and the political fortunes of elected officials sitting at the knee of the Growth Machine.

So far, the media has only reported the story as it is being framed by Congress and the White House: tighter lending standards, tighter standards for mortgage brokers, and limited relief of foreclosures. Perhaps the media is being jaw-boned to be "responsible" in its coverage.

In Florida, municipalities and other state-run organizations whose employees paychecks are tied to the emptying investment pool have been able to withdraw limited deposits, to prevent a "run on the bank". It is no different than nervous depositors milling around, outside the local bank branch in 1933.

Comment on this SOTT Focus

---

US: Mortgage crisis inflicts collateral damage

Alex Johnson
MSNBC
2007-12-13 08:25:00

The national surge in mortgage defaults is claiming more victims than just the thousands of subprime borrowers facing the prospect of losing their homes.

Social service agencies say homeless rates are on the rise not only as families lose their own homes to foreclosure but also as renters are evicted after their landlords default. Financial analysts warn that state and local governments will soon feel the pinch of sharply reduced property tax revenue. And counselors say divorces and reports of abuse are rising as families burdened by impending foreclosure take their stress out on one another.

The ripple effect illustrates the wide-ranging impact the subprime mortgage crash has had not only on the U.S. economy but on society at large, said Robert Reich, who was labor secretary during the Clinton administration.

Comment on this SOTT Focus

---

World bankers resort to firebreak; Will allow banks to borrow in secret

Ambrose Evans-Pritchard
The Telegraph
2007-12-15 06:03:00

Never before have the central banks of North America, Europe, and Britain, acted together as such a unified phalanx, but never before have transatlantic credit markets seized up with such violent effect.

Comment on this SOTT Focus

---

Citigroup reveals $49 billion subprime blow amid ratings downgrade


Agence France-Presse
2007-12-14 02:02:00

The world's biggest bank Citigroup is taking on board 49 billion dollars' (34 billion euros) worth of hugely devalued subprime loans to reassure markets amid a credit downgrading on concern about its capital base.

The announcement by Citigroup late Thursday insisted that the bank was dealing with the damage done by the US home-loan crisis, just as financial markets showed renewed alarm about the fallout and scepticism over central bank measures to shore up confidence.

Comment on this SOTT Focus

---

Report Says That the Rich Are Getting Richer Faster, Much Faster

David Cay Johnston
The New York Times
2007-12-15 01:30:00

The increase in incomes of the top 1 percent of Americans from 2003 to 2005 exceeded the total income of the poorest 20 percent of Americans, data in a new report by the Congressional Budget Office shows.

The poorest fifth of households had total income of $383.4 billion in 2005, while just the increase in income for the top 1 percent came to $524.8 billion, a figure 37 percent higher.

Comment on this SOTT Focus

---

Treasurys fall on brisk U.S. inflation rise

Leslie Wines
Associated Press
2007-12-14 21:55:00

NEW YORK - Treasury prices fell for a third straight day Friday, keeping the benchmark 10-year yield above 4.2 percent, after news that consumer inflation last month had its largest increase in more than two years.


Comment on this SOTT Focus

---
The Living Planet
---
Evidence Mounts for Electromagnetic Earthquake Precursors

Keay Davidson
Wired
2007-12-17 03:26:00

Scientists revealed data Thursday that an electromagnetic alarm might have preceded a 2007 earthquake in Northern California. The evidence could offer support to a controversial theory that mysterious and little-understood signals might offer fair warning for imminent catastrophic earthquakes.

Scientists detected the signal Oct. 30 near Milpitas, California, 19 hours before a medium-size quake -- with its epicenter in the Alum Rock neighborhood of San Jose -- shook the region, scientists told Wired News Thursday.

"Alum Rock saw a signal that didn't happen at any other site: It was a series of electromagnetic pulses that were drawn out over eight minutes," said Tom Bleier, a researcher with QuakeFinder, a Palo Alto firm. He cautioned, however, that further study is needed to determine if the electromagnetic signal has "some other cause" besides the quake.

Comment on this SOTT Focus

---

Canada, US hit by major snowstorm


Agence France-Presse
2007-12-17 02:23:00

MONTREAL - A major snowstorm tore through eastern Canada and northeastern United States Sunday killing at least one person, making driving conditions treacherous and forcing airports to cancel numerous flights.

Southern Ontario and Quebec provinces took the brunt of the bad weather, with Toronto, Ottawa and Montreal struggling under 40 centimeters (16 inches) of snow, as the storm continued unabated late Sunday.

Comment on this SOTT Focus

---

US: Storm Buries Northeast, Causes 3 Deaths

Steve LeBlanc
Associated Press
2007-12-16 23:00:00

A wind-blown brew of snow, sleet and freezing rain cut visibility and iced over highways from the Great Lakes to New England on Sunday, stranding air and road travelers and causing a jetliner to skid off a runway. At least three traffic deaths have been blamed on the storm.

Comment on this SOTT Focus

---

Fla. Storm Overturns Cars, Damages Jail


Associated Press
2007-12-16 10:57:00

LAND O' LAKES, Fla. - An apparent tornado demolished a jail building and overturned vehicles early Sunday in central Florida, authorities said. No injuries were reported.

The storm was reported about 5:15 a.m. in Pasco County, the National Weather Service said.


Comment on this SOTT Focus

---

Icy Winter Storm Plows Through US Midwest

Dan Nephin
Associated Press
2007-12-15 23:28:00

As much as a foot of snow fell from the Plains across the Midwest on Saturday as the second big winter storm in a week barreled through on its way to New England.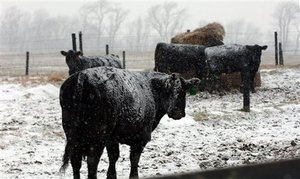 ©AP Photo/Joe Raymond
Cows brace for winter weather at a farm west of LaPorte, Ind. Saturday Dec. 15, 2007.



Tens of thousands of people still lacked electricity after the first storm slammed Oklahoma, Kansas and Missouri earlier in the week. That storm was blamed for at least 38 deaths, mostly in traffic accidents.

Comment on this SOTT Focus

---

Strong undersea quake hits eastern Indonesia


AFP
2007-12-15 09:07:00

JAKARTA - A 6.3-magnitude earthquake struck off Indonesia's eastern Moluccas on Saturday, the United States Geological Survey (USGS) said, but Indonesian authorities and residents said no damage occurred.

The USGS said in an emailed statement that the quake struck 149 kilometres (93 miles) north of Saumlaki in Maluku province at a depth of 20 kilometres, at 4:39 pm (0839 GMT).

Comment on this SOTT Focus

---

New England digs out after record snowfall


Reuters
2007-12-15 00:13:00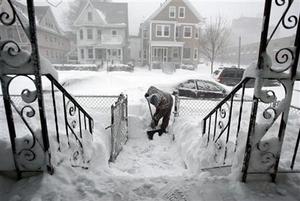 ©REUTERS/Jessica Rinaldi
A man shovels his front walk in Somerville, Massachusetts in this January 23, 2005 file photo.



New England dug out on Friday from a record-setting storm that dumped 10 inches of snow on Boston, more than the city typically sees in the entire month of December.

Comment on this SOTT Focus

---
Health & Wellness
---
Report: Pilots' Strange Illusions May Cause Death


News.co.au
2007-12-03 08:40:00

Every pilot will lose all sense of direction, height and speed while flying at some point, and some will even feel as though they are sitting on the wing watching themselves in the cockpit, according to a report from the Australian Transport Safety Bureau (ATSB).

The report said between 90 to 100 percent of aircraft pilots experienced "spatial disorientation" (SD) - one of the most common factors in plane crashes.

Aviation medicine specialist Dr. David Newman said pilots were commonly the victims of strange illusions that could be dangerous, and have been linked to between 15 and 26 percent of fatal crashes worldwide.

Some of the most common illusions experienced by pilots included feeling as though the plane was falling when it was slowing down, a false sensation of the aircraft "rolling" and a sense that the plane was not turning when it actually was.

Comment on this SOTT Focus

---

Inside Ebola's zone of death

Anushka Asthana
The Observer
2007-12-17 08:23:00

Uganda is gripped by fear of an epidemic 'explosion' as the killer virus develops a slower and potentially more lethal version.

It is a country where the President has asked people to stop shaking hands, where MPs have called for an end to public gatherings, market vendors wear gloves and Roman Catholic priests no longer give the communion wafers and wine by hand. Uganda is gripped by terror over a new strain of one of the world's most deadly diseases. Ebola haemorrhagic fever, which is spread by touch, kills between 50 and 90 per cent of victims.

Comment on this SOTT Focus

---

Why Time Seems to Slow Down in Emergencies

Charles Q. Choi
Live Science
2007-12-11 03:37:00

In The Matrix, the hero Neo could dodge bullets because time moved in slow motion for him during battles. Indeed, in the real world, people in danger often feel as if time slowed down for them.

This warping of time apparently does not result from the brain speeding up from adrenaline when in danger. Instead, this feeling seems to be an illusion, scientists now find.

Comment on this SOTT Focus

---

Mutation in one gene tied to Lou Gehrig's disease


Reuters
2007-12-17 00:35:00

A mutation in a single gene may raise one's risk of getting amyotrophic lateral sclerosis (ALS), or Lou Gehrig's disease, by as much as 30 percent, offering a potential new target for drug research, Dutch scientists said on Sunday.

They said a variant in the DPP6 gene may give rise to ALS in people without a family susceptibility to the untreatable and fatal disease.

Comment on this SOTT Focus

---

Armed forces 'superbug' menaces UK

Peter Beaumont
Guardian Unlimited
2007-12-16 23:25:00

The UK, the United States and Canada are facing growing fears over a drug-resistant 'superbug' being brought back by wounded soldiers from Afghanistan and Iraq that threatens to contaminate civilian hospitals.

The intensified concern comes amid sharply rising infection rates in the US and fresh worries in Canada that the bug could be imported into its civilian healthcare system. Military health officials who have studied the bacterium in Afghanistan believe the infection of wounded British soldiers in field hospitals there is probably inevitable.

The US military originally thought the bug came from contaminated Iraqi soil, but troops in Afghanistan have also been infected. Canada's public health service last week revealed it had ordered the screening of all its wounded soldiers being repatriated from Afghanistan.

Comment on this SOTT Focus

---

In China, Farming Fish in Toxic Waters

David Barboza
The New York Times
2007-12-15 23:11:00

Here in southern China, beneath the looming mountains of Fujian Province, lie dozens of enormous ponds filled with murky brown water and teeming with eels, shrimp and tilapia, much of it destined for markets in Japan and the West.

Fuqing is one of the centers of a booming industry that over two decades has transformed this country into the biggest producer and exporter of seafood in the world, and the fastest-growing supplier to the United States.

But that growth is threatened by the two most glaring environmental weaknesses in China: acute water shortages and water supplies contaminated by sewage, industrial waste and agricultural runoff that includes pesticides. The fish farms, in turn, are discharging wastewater that further pollutes the water supply.

Comment on this SOTT Focus

---

Cholesterol fine tunes hearing


Baylor College of Medicine
2007-12-16 16:06:00

Levels of cholesterol in the membranes of hair cells in the inner ear can affect your hearing, said a consortium of researchers from Baylor College of Medicine, Rice University and Purdue University in a report in today's print edition of The Journal of Biological Chemistry.

Dr. William Brownell, professor of otolaryngology at BCM and his colleagues, said that the amount of cholesterol in the outer hair cell membrane found in the inner ear can affect hearing.

"We've known for a long time that cholesterol is lower in the outer hair cell membranes than in the other cells of the body," said Brownell, senior author of the report "What we didn't know was the relationship it had to hearing."

Comment on this SOTT Focus

---

Neuronal circuits able to rewire on the fly to sharpen senses


Carnegie Mellon University
2007-12-16 15:43:00

Researchers from the Center for the Neural Basis of Cognition (CNBC), a joint project of Carnegie Mellon University and the University of Pittsburgh, have for the first time described a mechanism called "dynamic connectivity," in which neuronal circuits are rewired "on the fly" allowing stimuli to be more keenly sensed. The process is described in a paper in the January 2008 issue of Nature Neuroscience, and available online here.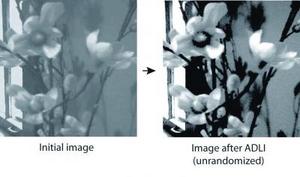 ©Center for the Neural Basis of Cognition, Pittsburgh, Pa.
An blurry image processed with a computer model of activity-dependent lateral inhibition appears in deep contrast, illustrating dynamic connectivity.



This new, biologically inspired algorithm for analyzing the brain at work allows scientists to explain why when we notice a scent, the brain can quickly sort through input and determine exactly what that smell is.

Comment on this SOTT Focus

---

Australia's world first 'smoke free' city


Sydney Morning Herald
2007-12-16 01:33:00

Adelaide would be the first smoke free city in the world under proposed legislation to be debated in state parliament next year.

The Tobacco Products Regulation (A Smoke-Free Adelaide) Amendment Bill 2007 would ban smoking in Adelaide for at least one day of the year, with maximum penalties of $200 to go to the Cancer Council.

Comment on this SOTT Focus

---

20 XDR-TB Patients Escape Isolation Ward in South Africa


News24
2007-12-15 01:12:00

Eastern Cape authorities are searching for TB patients who escaped from the Jose Pearson Hospital in the Nelson Mandela municipality.

The Eastern Cape Health department said on Friday that it was believed that 29 M-DR and 20 X-DR patients cut through three of the hospital's perimeter fences to make their escape.

Comment on this SOTT Focus

---

One dead, five infected with bird flu in Pakistan

Alistair Scrutton
Reuters
2007-12-16 00:27:00

Pakistan has recorded its first human death from bird flu and five other people have been infected with the deadly H5N1 virus, the Health Ministry said on Saturday.

Health officials are also investigating a second death from suspected bird flu.

The cases were reported in the North West Frontier Province in late October.

Comment on this SOTT Focus

---

Good Calories, Bad Calories

Courtney E. Martin
AlterNet
2007-12-12 12:39:00

Author Gary Taubes challenges common myths about obesity and explains why Atkins might well have been right.

Comment on this SOTT Focus

---

High-Dose Chemo Doesn't Help Breast Cancer

Alice Park
Time
2007-12-13 09:45:00

Getting diagnosed with cancer is difficult enough, but choosing the right treatment from the bewildering array of options can be just as challenging. For breast cancer patients, that decision just got a little less complicated, with a new study showing that a once-popular therapy doesn't provide any additional survival benefit.

Comment on this SOTT Focus

---

Health needs higher for kids of abused moms

Joan DeClaire
Group Health Cooperative Center for Health Studies
2007-12-14 01:37:00

Children whose mothers have a history of abuse by intimate partners have higher health care needs than children whose mothers have no history of abuse, according to a study conducted at Group Health, a Seattle-based health plan.

These needs - expressed in terms of the cost of providing care and use of health services - were higher even if the abuse occurred before the children were born, the research team found. Scientists from Group Health Center for Health Studies, Harborview Injury Prevention and Research Center (HIPRC), and Seattle Children's Hospital Research Institute conducted the study, which appeared in the December 2007 issue of the journal Pediatrics.

Comment on this SOTT Focus

---

Brain Surgery Goes Awry in R.I.

Michelle R. Smith
Associated Press
2007-12-14 22:51:00

PROVIDENCE, R.I. - One operation went awry after an experienced brain surgeon insisted to a nurse he knew what side of the head to operate on _ but got it wrong.

Another time, a doctor-in-training cut into the wrong side of a patient's head after skipping a pre-op checklist. In a third case, the chief resident started brain surgery in the wrong place, and the nurse didn't stop him.

All three mistakes happened at the same hospital in less than a year _ Rhode Island Hospital, the state's most prestigious medical center and a teaching hospital for the Ivy League's Brown University.

Comment on this SOTT Focus

---
Science & Technology
---
Mysterious mud waves found on Arctic seafloor

Andrea Thompson
Live Science
2007-12-14 07:51:00

Along parts of the Arctic Ocean floor, currents have driven mud into huge piles, with some "mud waves" nearly 100 feet across.

Around the world, strong currents can produce these features, piling up sediments from the ocean floor to create a wavy surface, but researchers had thought the Arctic was too calm to produce the mud waves.

The Arctic mud waves were discovered on recent expeditions to map the ocean bottom with sonar, which can view layers of sediment up to 1,000 feet below ground.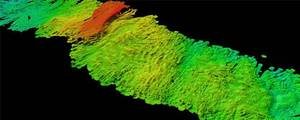 ©Ohio State University
Sonar image of the Arctic Ocean floor, showing a wavy surface caused by water currents.
Comment on this SOTT Focus
---

Study: Googling oneself is more popular

Anick Jesdanun
Associated Press
2007-12-17 03:58:00

More Americans are Googling themselves - and many are checking out their friends, co-workers and romantic interests, too.

In a report Sunday, the Pew Internet and American Life Project said 47 percent of U.S. adult Internet users have looked for information about themselves through Google or another search engine.

That is more than twice the 22 percent of users who did in 2002, but Pew senior research specialist Mary Madden was surprised the growth wasn't higher.

"Yes it's doubled, but it's still the case that there's a big chunk of Internet users who have never done this simple act of plugging their name with search engines," she said. "Certainly awareness has increased, but I don't know it's necessarily kept pace with the amount of content we post about ourselves or what others post about us."

Comment on this SOTT Focus

---

Boeing Installs High-Energy Laser On Laser Gunship Aircraft


Global Research
2007-12-13 18:41:00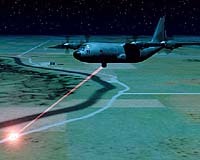 ©Unknown
ATL, which Boeing is developing for the U.S. Department of Defense, will destroy, damage or disable targets with little to no collateral damage, supporting missions on the battlefield and in urban operations.



Boeing has installed a high-energy chemical laser aboard a C-130H aircraft, achieving a key milestone for the Advanced Tactical Laser (ATL) Advanced Concept Technology Demonstration program. Boeing completed the laser installation Dec. 4 at Kirtland Air Force Base, N.M. The laser, including its major subsystem, a 12,000-pound integrated laser module, was moved into place aboard the aircraft and aligned with the previously-installed beam control system, which will direct the laser beam to its target.

Comment on this SOTT Focus

---

Moss genome sequence reveals how plants invaded land


ANI
2007-12-16 15:19:00

The sequencing of a dainty moss called Physcomitrella has revealed as to how plants invaded the land and learned to survive heat and drought.

The mosses are land dwellers that sprout on recently exposed shorelines, quickly fruits, and then die.

The findings were based on a study, led by Jeffrey Boore, a Joint Genome Institute project leader and an adjunct associate professor of integrative biology at the University of California, Berkeley, and chief executive officer of Genome Project Solutions in Hercules, Calif.

Comment on this SOTT Focus

---

Return To Europa: A Closer Look Is Possible


Space Daily
2007-12-16 00:59:00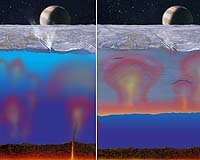 ©NASA/JPL.
Thick or thin ice shell on Jupiter's moon Europa? Scientists are all but certain that Europa has an ocean underneath its surface ice, but do not know how thick this ice might be. This artists' conception illustrates two possible cut-away views through Europa's ice shell.



Jupiter's moon Europa is just as far away as ever, but new research is bringing scientists closer to being able to explore its tantalizing ice-covered ocean and determine its potential for harboring life. "We've learned a lot about Europa in the past few years," says William McKinnon, professor of Earth and Planetary Sciences at Washington University in St. Louis, Mo.

Comment on this SOTT Focus

---

Ancient Meteor Blast Peppered Mammoths With "Shrapnel"

Anne Minard
National Geographic News
2007-12-15 09:09:00

An ancient meteor impact in North America sent up waves of rock fragments that peppered prehistoric mammals with "space shrapnel" about 34,000 years ago, scientists say.

Many of the animals, particularly in the region near present-day Alaska, didn't survive.

That's the story being pieced together by a research team led by Richard Firestone of the Lawrence Berkeley National Laboratory in Berkeley, California.

The team had done previous work on a suspected impact that occurred 13,000 years ago. But while looking for evidence of that more recent blast in mammoth tusks, the scientists found traces of the much older event.

"The surprise was the tusks were dating back to 30,000 to 34,000 years ago," Firestone said.

"Nobody had thought of it before. It was serendipitous."

Comment on this SOTT Focus

---

Panel Releases Deep Report on Brain-Computer Interfaces

Alexis Madrigal
Wired
2007-12-13 08:39:00

Brain-computer interfaces are on the verge of commercialization in medicine, robotics, and gaming, say a panel of heavyweight neuroscientists.

"BCI research is rapidly approaching a level of first-generation medical practice," the researchers wrote. "Moreover, BCI research is expected to rapidly accelerate in nonmedical arenas of commerce as well, particularly in the gaming, automotive, and robotics industries."

Comment on this SOTT Focus

---

As waters clear, scientists seek to end a muddy debate

David Bricker
Indiana University
2007-12-13 01:56:00

Geologists have long thought muds will only settle when waters are quiet, but new research by Indiana University Bloomington and Massachusetts Institute of Technology geologists shows muds will accumulate even when currents move swiftly. Their findings appear in this week's Science.

This may seem a trifling matter at first, but understanding the deposition of mud could significantly impact a number of public and private endeavors, from harbor and canal engineering to oil reservoir management and fossil fuel prospecting.

Comment on this SOTT Focus

---

Tiny dust particles from Asian deserts common over western United States

Vince Stricherz
University of Washington
2007-12-13 01:51:00

It has been a decade since University of Washington scientists first pinpointed specific instances of air pollution, including Gobi Desert dust, traversing the Pacific Ocean and adding to the mix of atmospheric pollution already present along the West Coast of North America.

Now a UW researcher is finding that dust from the Gobi and Taklimakan deserts in China and Mongolia is routinely present in the air over the western United States during spring months.

Comment on this SOTT Focus

---
Our Haunted Planet
---
Shape-Shifting UFOs

Tim R. Swartz
UFO Digest
2007-12-03 11:24:00

There is no doubt that UFOs are strange. The fact that they are usually seen silently zipping around in our skies is weird enough; but throw in the fact that many UFOs that appear solid are seen to be constantly changing shape and size, it's enough to drive any serious UFO researcher to take up butterfly collecting instead.

It is one of the great mysteries of UFOs, how can something that looks so real not behave like a solid object and change shape as rapidly as smoke in the wind? This has led to wild speculations on the true nature of UFOs and allowed skeptics to dismiss the entire phenomenon as simply misinterpreted natural events.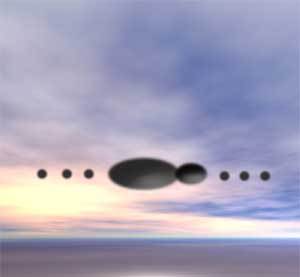 ©Unknown
Classic Report of a Morphing UFO
Comment on this SOTT Focus
---

US: Mysterious substance at port prompts emergency response

Ian Demsky
The News Tribune
2007-12-17 07:36:00

Hazardous materials crews from Tacoma and Pierce County responded Sunday to a strange odor and a granular substance at the Evergreen Lines terminal at the Port of Tacoma.

Emergency responders were notified at 11:20 a.m. and by midafternoon were still trying to identify the substance, which was thought to be some type of herbicide or fertilizer, said Tacoma Fire Department spokeswoman Jolene Davis.

Comment on this SOTT Focus

---

A Psychiatric Reclassification of UFO Extraterrestrial Experiences

David Stein
The Canadian
2007-12-15 13:54:00

Phoenix, Arizona - Rebecca Hardcastle is presenting a paper on Exoconsciousness and Psychopathology at the American Philosophical Association, Eastern Division, Karl Jaspers Society of North America, on Saturday, December 29, 2007, at the Marriott Inner Harbor in Baltimore, Maryland.

Comment on this SOTT Focus

---

Mainers report more strange lights in the sky

Eric Russell
Bangor Daily News
2007-12-15 07:59:00

More strange lights were seen in the skies over Maine late Thursday night, but it's unlikely they were related to an incident earlier this week.

Comment on this SOTT Focus

---

Snail mail: Christmas card mailed in 1914 finally arrives


Associated Press
2007-12-14 22:19:00

Talk about a snail's pace. A postcard featuring a colour drawing of Santa Claus and a young girl took almost a century to reach its destination.

The card, mailed in 1914, just arrived in northwest Kansas.

Comment on this SOTT Focus

---

Fireball in sky is space junk

By CHRIS LAMBIE and BRIAN MEDEL Staff Reporters
Halifax Chronicle-Herald
2007-12-14 18:16:00

The bright ball of flame that streaked across the winter sky Monday night wasn't a shooting star - it was a booster rocket that had carried a U.S. military satellite into orbit.

The fireball was visible along the South Shore as the booster plummeted into the ocean off Nova Scotia.



Comment on this SOTT Focus

---
Don't Panic! Lighten Up!
---
US: Ohio jail tries painting walls pink to pacify inmates


RIA Novosti
2007-12-17 11:43:00

Inmates at Miami County Jail in Troy, Ohio have been ordered to paint their cellblocks pink after Sheriff Charles Cox decided that the color would have a calming effect, local media reported.

Jail administrator Dee Sandy ordered a light shade of pink for the walls, and purple for doors, bunks and cell bars.

Comment on this SOTT Focus

---

Texas: Man Displays Meteorite With Image Of Jesus


NBC
2007-12-16 07:23:00

An Abilene man who recently moved to Collin County said he wants to share his gift from the heavens with North Texans.

Terrance Cotton said he wished on what he thought was falling star outside his Abilene home while playing with his dogs. The object headed toward him at lighting speed, he said.

"There was this cracking sound, and it was really loud," Cotton said.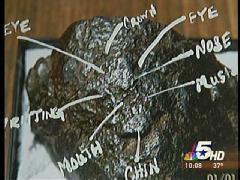 ©NBC
A meteorite crashed into Terrance Cotton's yard. "I heard a voice, and it said, 'Look and see if you can see a face,'" he said. "And I looked, and I saw an image of Jesus Christ."
Comment on this SOTT Focus
---

Romanian Discovers He Was Declared Dead

Dragos Bota
Associated Press
2007-12-16 15:58:00

TIMISOARA, Romania - A Romanian man had his bid to renew his identity papers rejected because official records said he had died more than eight years ago. Gheorghe Stirbu, 61, a retiree, went to authorities last week to have his identity card reissued because the old one had expired.


Comment on this SOTT Focus

---

Rebirth for an ancient elixir

Jeremy Schwartz
statesman.com
2007-12-15 00:58:00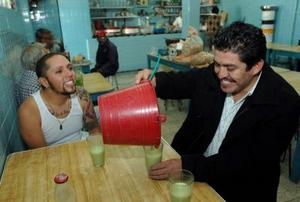 ©Luis J. Jimenez/Cox Newspapers
Enrique Ochoa, 33, right, pours the last drops from a five liter bucket of pulque for Cristobal Lopez, 25, (left), at the Blue Bird pulqueria in southern Mexico City.



Time has not been kind to pulque, a thick, milky alcoholic drink enjoyed by Aztec kings long before the Spanish arrived but largely reviled and ridiculed by the modern age.

While Mexico City boasted some 1,500 pulque bars, or pulquerías, before the Mexican Revolution, nearly a century later that number has dwindled to just a few dozen, leading many to forecast pulque's extinction. It was an ignominious decline for the mysterious elixir, which was once far more popular here than beer.

Comment on this SOTT Focus

---

Blowing smoke: The Cowgate sculpture

Gareth Edwards and John Gibson
Edinburgh Evening News
2007-12-14 21:57:00

It is an unlikely tourist attraction created to have a sly dig at a local "coo-ncillor".
But now an unusual model of a cow's backside on the side of a city pub is bidding to put the wind up some of the most famous monuments in Europe. The Cowgate sculpture has been given a cheeky mechanical dimension that means that three times-a-day, it will lift up its tail and break wind.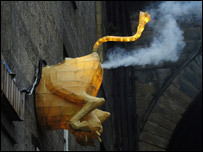 ©BBC
A smoke machine ensures the cow emits its gas at set times.
Comment on this SOTT Focus
---
---

Remember, we need your help to collect information on what is going on in your part of the world!
Send your article suggestions to: sott(at)signs-of-the-times.org

---
Click here to return to the Signs of the Times Archive
Click here for today's Signs Page