---
Sections on today's Signs Page:
---
SOTT Focus
---
The Last Inch and The Cubic Centimeter of Luck

Mateusz
Sott.net
2007-12-12 18:14:00

This isn't an essay on the differences between the English and Metric systems of measurement. Sorry to disappoint. The phrases used in the title are actually borrowed from literary and cinematic art. The "last inch" is taken from the 2005 movie V for Vendetta, while the "cubic centimeter of luck" comes from Carlos Castaneda's series of books about his experiences as an apprentice of a Mexican man of knowledge named Don Juan Matus. What can these two references possibly have in common?

Comment on this SOTT Focus

---
Best of the Web
---
No new articles.
U.S. News
---
What a joke: U.S. Congress ups reward for bin Laden to $50 million


RIA Novosti
2007-12-13 17:11:00

A bill approved by the U.S. House of Representatives increased the reward for anyone helping to capture the world's most wanted terrorist Osama bin Laden to $50 million, a House spokesman said on Thursday.

The bill, called Justice for Osama Bin Laden and Other Leaders of al-Qaeda, reads: "The Secretary shall authorize a reward of $50,000,000 for the capture or death or information leading to the capture or death of Osama bin Laden."

Comment on this SOTT Focus

---

One suspect arrested in bus stop shooting

Ken Ritter
Associated Press
2007-12-13 16:25:00

An 18-year-old man was arrested in a shooting at a school bus stop that wounded six young people, police said, and authorities were searching Thursday for a second suspect.

Comment on this SOTT Focus

---

Clinton accuses Obama of being a liberal

Glenn Thrush
Newsday
2007-12-13 12:14:00

Using a curious tactic in a Democratic primary season dominated by liberals, Hillary Rodham Clinton Tuesday accused Barack Obama of being too far left to be elected president -- citing a decade-old questionnaire indicating Obama once opposed the death penalty and backed socialized medicine.

Comment on this SOTT Focus

---

Psychopathic Bush vetoes children's health bill a second time

Caren Bohan
Reuters
2007-12-13 01:42:00

U.S. President George W. Bush on Wednesday vetoed a bill expanding a popular children's health care program for the second time, angering Democrats who are locked in a fight with the administration over the budget and spending.

Pushed by the Democratic-led Congress but also supported by many Republicans, the bill was aimed at providing health insurance to about 10 million children in low- and moderate-income families. Taxes on cigarettes and other tobacco products would have been increased to pay for the aid.

Comment on this SOTT Focus

---

Deceptive Military Recruiters Try to Be Hip; Kids Roll Eyes

Aaron Sarver
AlterNet
2007-12-13 00:48:00

Military recruiters are using pop cultural knowledge and text messaging to connect with a younger generation.

Teenagers, be warned: Military recruiters have armed themselves with "Wat up, dude?" and "nmu" in their effort to lure you to Iraq. (For those who lack daily interaction with teens, "nmu" means "Not much. You?")

Comment on this SOTT Focus

---

Data Sought on Veterans' Suicide

Kimberly Hefling
Associated Press
2007-12-12 23:27:00

WASHINGTON - The parents of an Iraq war veteran who committed suicide and members of Congress on Wednesday questioned why there's not a comprehensive tracking system of suicide among Iraq and Afghanistan veterans.


Comment on this SOTT Focus

---

Texas Pair Indicted in 'Baby Grace' Case

Liz Austen Peterson
Associated Press
2007-12-12 22:32:00

HOUSTON - A couple accused of beating their toddler to death, tucking her body in a plastic box and dumping it in Galveston Bay were indicted Wednesday on charges of capital murder.

Comment on this SOTT Focus

---

The American Dream Is Alive and Well ... in Finland!

Joshua Holland
AlterNet
2007-12-11 20:27:00

It's harder to move up the economic ladder in the United States than in other wealthy countries. What happened to the American dream?

Fewer than 1 percent of Americans are millionaires, but almost one in three believe they'll end up among that group at some point.

The belief that our chance of moving up the economic ladder is limited only by our innate abilities and our appetite for hard work is almost universal in the United States. When you define the "American Dream" as the ability of working-class families to afford a decent life -- to put their kids through school, have access to quality healthcare and a secure retirement -- most will tell you it simply doesn't exist anymore. In stark contrast, when you define it according to mobility, the picture is radically different; according to a study of public opinion in 25 rich countries, Americans are almost twice as likely to believe that "people get rewarded for intelligence and skill" than working people in other advanced economies (PDF). At the same time, fewer than one in five say that coming from a wealthy family is "essential" or "very important" to getting ahead -- significantly lower than the 25-country average.

Comment on this SOTT Focus

---

U.S. Commits, Lies About Domestic Human Rights Violations

Alex Jung
AlterNet
2007-12-12 20:19:00

Human rights violations taint almost every social sector in the U.S.

The Geneva conventions aren't the only humanitarian standards the United States ignores. Under the Bush administration, the United States routinely commits human rights violations within its borders, according to a new report by the U.S. Human Rights Network.

Comment on this SOTT Focus

---
UK & Euro-Asian News
---
Most Russians would back any Putin-proposed successor - survey


RIA Novosti
2007-12-13 17:07:00

The majority of Russians would have backed any presidential candidate endorsed by President Vladimir Putin, a national pollster said on Thursday.

On Monday Putin backed his longtime ally, First Deputy Prime Minister Dmitry Medvedev, nominated by the ruling United Russia and other pro-Kremlin parties to run at the presidential election on March 2, 2008.

The public opinion center VTsIOM said 57% of respondents in a survey carried out on the weekend before the announcement said they would support any possible successor approved by the incumbent leader.

Comment on this SOTT Focus

---

British media say Hitler's love child may be living in U.K.


RIA Novosti
2007-12-13 17:04:00

The British media was awash with rumors and speculation on Thursday that Adolf Hitler's love child may have been born in the U.K. in 1940, and that he could still be living in the country.

Martin Bright, writing in the New Statesman magazine, said that in 2002 he received a phone call from a woman named Val Hann who had read an article he had written about Unity Mitford, a British high-society fascist who was reportedly Hitler's lover.

Unity Mitford, who was born in 1948 in London, was reportedly conceived in the town of Swastika, in Ontario, Canada, a coincidence that did much to impress the circle of Nazi leaders she subsequently ingratiated herself with during her stay in 1930s Germany.

Mitford, who was also a cousin of Winston Churchill, lived in Nazi Germany until the outbreak of WWII, returning to Britain after a failed suicide attempt in Munich in 1939.

Comment on this SOTT Focus

---

Germany: Clinic Finds True Parents of Babies


Associated Press
2007-12-13 16:56:00

A clinic in southwestern Germany said Wednesday it has found the real parents of two infant girls who were mixed up and sent home with the wrong couples.

The St. Elisabeth clinic in Saarlouis plans to have the two babies switched back to their parents within days.

Comment on this SOTT Focus

---

British PM Gordon Brown skips EU treaty ceremony, angering his critics

Stephen Castle
International Herald Tribune
2007-12-13 15:40:00

Blaming a scheduling clash, British Prime Minister Gordon Brown missed an elaborate signing ceremony Thursday for a far-reaching treaty on Europe's future, a move seen by critics as symbolic of his country's ambivalence toward the European Union.


©The Associated Press
Prime Minister Jose Socrates of Portugal gave a speech at the signing of the EU's Treaty of Lisbon on Thursday.



Alone among the leaders of the 27 EU nations in missing the signing festivities, Brown was absent from the proceedings in the sixteenth century Jeronimos Monastery in Lisbon, delegating the role of representing Britain to Foreign Secretary David Miliband. Brown arrived later and signed the treaty in the afternoon after he had addressed a senior committee of the British Parliament.

Comment on this SOTT Focus

---

Globalisation push! EU leaders gather in Lisbon to sign landmark reform treaty


Agence France-Presse
2007-12-13 08:10:00

LISBON - EU leaders gathered in Lisbon Thursday to sign a landmark treaty which they hope will revitalise Europe and avoid the referendum death which befell the constitution it is designed to replace.

British Prime Minister Gordon Brown will be a notable exception at the morning signing ceremony at Lisbon's Jeronimos Monastery, symbol of Portuguese power in a by-gone age.



Comment on this SOTT Focus

---

Iran, Russia resolve problems on nuclear station: Moscow


Agence France-Presse
2007-12-13 08:07:00

MOSCOW - Disputes holding up the completion by Russia of Iran's first nuclear power station at Bushehr have been resolved, the head of Russian state contractor Atomstroiexport said Thursday.

"The difficulties with the Iranian client are resolved and we have an agreement on the timetable for construction. I will give more details at the end of December," said Atomstroiexport head Sergei Shmatko. "We absolutely plan to build Bushehr."

Comment on this SOTT Focus

---

Greece: Strike to bring country to a halt


ekathimerini
2007-12-13 06:37:00

Public transport and state services will shut down today, while hospitals will operate on emergency staff due to a 24-hour strike launched by union groups in opposition to the government's planned pension reforms.

Comment on this SOTT Focus

---

UK: Government plans to turn school into the new mum and dad with police and social workers in the classroom

Laura Clark
Daily Mail
2007-12-12 21:59:00

A vision of schools where teachers work side by side with police, social workers and nurses was revealed yesterday.

Education Secretary Ed Balls unveiled an extraordinarily-detailed ten-year blueprint spelling out policies affecting virtually every single area of children's lives including sexual health and youth justice.

He vowed to widen the free nursery places scheme to thousands of two-year-olds, and pledged to "make this country the best place in the world for our young people to grow up".

But he was instantly accused of hijacking the traditional responsibilities of parents and intensifying Labour's "nanny knows best" approach.

Comment on this SOTT Focus

---

World's first 'newspaper' phone launched in Sweden


Agence France-Presse
2007-12-12 21:52:00

Sweden's Dagens Nyheter said Wednesday it had launched the world's first "newspaper" telephone: a mobile phone offering the daily's subscribers direct and free access to its website.

"We want our readers to be able to follow the news even when they're in places where they cannot lay their hands on a paper or (access the Internet on) a computer," Thorbjoern Larsson, Dagens Nyheter (DN) editor-in-chief and publisher, told AFP.

"This is yet another way of distributing the news," he added.

Comment on this SOTT Focus

---

The Next Kosovo War

Diana Johnstone
CounterPunch
2007-12-12 21:15:00

The United States and its European allies have announced that diplomacy has failed to solve the Kosovo problem. When diplomacy fails, that means war. Especially in so serious a matter as unilaterally declaring the independence of a part of another country's territory.

But the next Kosovo war is supposed to be such a small, muted, insignificant war that nobody will notice. NATO is occupying the potential battlefield with over 16,000 men, backed by air power, and is poised, it says, to "avoid violence". The overwhelming military advantage of NATO may indeed prevent any eventual violence from reaching the status of a "war". The confidence that comes of wielding decisive military force has allowed the United States and its NATO allies to pursue a policy that normally would be a sure-fire formula for war.

Comment on this SOTT Focus

---
Around the World
---
Singapore: Murder probe after body is found in Ghim Moh flat


TodayOnline
2007-12-13 17:47:00

The man died under mysterious circumstances.
.
His slightly decomposed body - with a piece of cloth wrapped around his face and his arms and legs bounded behind him - was found in his two-room apartment at Ghim Moh Road late last night.
.
Friends identified him as Mohamed Aznil, a security guard in his late 30s.
.
The woman said to have made the grim discovery - his 53-year-old girlfriend - was taken to the Criminal Investigation Department to help police with their investigations, her daughter told Today.

Comment on this SOTT Focus

---

Karzai 'already in talks with allies of former Taliban leader'

Jerome Starkey in Kabul and Colin Brown
The Independent
2007-12-13 08:26:00

The Taliban's former chief spokesman has revealed that top-level talks are being held between the Afghan government of Hamid Karzai and key lieutenants of the former Taliban leader Mullah Omar.

His disclosure that the Taliban "cabinet in exile" is engaged in negotiations appeared to contradict the statement to Parliament yesterday by Gordon Brown that hardline Taliban leaders would be isolated from talks over the future of Afghanistan.



Comment on this SOTT Focus

---

Bomb explodes under Indian train, 5 killed


Reuters
2007-12-13 08:20:00

GUWAHATI - A bomb exploded under a packed passenger train in India's troubled northeast early on Thursday, killing at least five people, officials said.

Four people were injured in the blast that ripped through the luggage van of the Rajdhani Express traveling to New Delhi from Assam state, a railway official said.

Comment on this SOTT Focus

---

Eleven civilians killed in Mogadishu mortar attack


Agence France-Presse
2007-12-13 08:06:00

At least 11 Somalis died Thursday, including nine in almost simultaneous mortar blasts, as Mogadishu's civilian population continued to bear the brunt of relentless fighting.

"A mortar shell exploded in the midst of a crowded stall, killing six people and wounding five others, some of them seriously," witness Hassan Abdalla Nur told AFP.

Comment on this SOTT Focus

---

US pair face sex abuse charges in Brazil

Tales Azzoni
Associated Press
2007-12-13 00:26:00

The U.S. couple suspected of sexually abusing minors in a nudist colony in southern Brazil ran an organization that gave free English lessons to local children, authorities said Wednesday.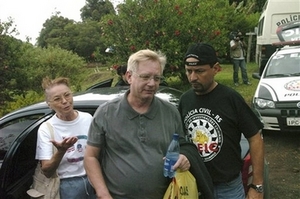 ©AP Photo/Emilio Pedroso/Agencia RBS
American citizen Frederick Calvin Louderback, center, and wife Barbara Louize Anne, left, are arrested for allegedly sexually abusing minors at a nudist colony in Taquara, in the southern state of Rio Grande do Sul, Brazil, Tuesday, Dec 11, 2007.

Comment on this SOTT Focus
---

Roles swap in Argentina's palace as first lady takes over

Alexei Barrionuevo
International Herald Tribune
2007-12-11 22:36:00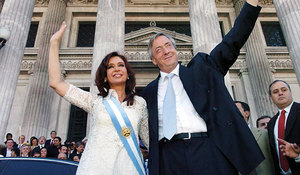 ©Daniel Darrás and Télam / Agence France-Presse
The new Argentine president, Cristina Fernandez de Kirchner, and the old one, her husband, Nestor Kirchner, waving to the crowd after she was sworn in Monday.



Néstor Kirchner, Argentina's most popular president in decades, draped the light-blue-and-white sash over the shoulder of his wife, Cristina Fernández de Kirchner, on Monday, officially passing power to the first woman to be elected Argentina's leader in its 191-year history.

Comment on this SOTT Focus

---
Big Brother
---
McParking row as slow eaters are fined

Steven Morris
The Guardian
2007-12-11 10:47:00

· Drive-through customers get 45-minute time limit
· Enforcement firm issues £125 bills for overstaying

The question of just how long it should take to eat fast food is being answered by the burger giant McDonald's, which is making customers finish within 45 minutes or face a charge of £125.

Comment on this SOTT Focus

---

Germany: Children caught kissing face jail

Alan Hall
Scotsman
2007-12-12 21:43:00

GERMANY is poised to bring in a draconian law tomorrow that will effectively outlaw kissing and cuddling between children under 17 in public places.

While experts acknowledge that the bill has good intentions, they fear it will deprive teens of a sexual rite of passage, through flirting and experimentation.

Comment on this SOTT Focus

---
Axis of Evil
---
What Is Probably in the Missing Torture Tapes

Naomi Wolf
The Huffington Post
2007-12-13 15:55:00

What we are likely to see if the tapes documenting the interrogation of Abu Zubaydah and Abd Al-Rahim Al-Nashiri are ever recovered is that the "confessions" of the prisoners upon which the White House has built its entire case for subverting the Constitution and suspending civil liberties in this country was obtained through methods such as electrocution, beating to the point of organ failure, hanging prisoners from the wrists from a ceiling, suffocation, and threats against family members...

Comment on this SOTT Focus

---

Israeli official criticizes Bush for not following orders with enough enthusiasim over Iran

Yossi Melman
Haaretz
2007-12-13 16:25:00

A senior Israeli official has fiercely criticized U.S. President George Bush's administration for the way it has dealt with the Iranian nuclear issue.

Comment on this SOTT Focus

---

Mossad mission: Murder Iraqi scholars


Press TV
2007-12-12 13:28:00

More than 500 Iraqi scientists and professors have been murdered by Israel's Mossad intelligence agency, an Iraqi newspaper reports.

Comment on this SOTT Focus

---

Hysteria Alert! U.S. says homegrown attack poses biggest risk


Reuters
2007-12-13 01:12:00

The United States faces a heightened threat of terrorist attack "for the foreseeable future" but any attack will likely be homegrown, Homeland Security Secretary Michael Chertoff said on Wednesday.



Chertoff, who said over the summer that he had a "gut feeling" that the country faced a heightened risk of attack, said that assessment still stands.



Comment on this SOTT Focus

---

Will Liberty Succumb to Federalist Society Ideology?

Paul Craig Roberts
Information Clearing House
2007-12-12 18:27:00

The US Supreme Court has taken up the issue whether the executive branch can detain people indefinitely merely by declaring them to be suspected terrorists or illegal enemy combatants. The case is a habeas corpus issue and, therefore, of the utmost importance. Without the protection of habeas corpus, government can lock away anyone on the basis of unsubstantiated charges as the Guantanamo detainees have been for nearly six years.

Comment on this SOTT Focus

---
Middle East Madness
---
Russian oligarch to invest $23 mln in Israeli town bomb shelters


RIA Novosti
2007-12-13 17:16:00

A Russian-Israeli tycoon has pledged to invest about $23 million in the construction of bomb shelters in an Israeli town on the border with Gaza, a local newspaper said Thursday.

Yedioth Ahronoth said Arkady Gaydamak decided to finance the fortification of at least 600 homes in the town of Sderot, which has been a major target of Palestinian-launched Qassam missile attacks for the past seven years.

Gaydamak, 55, previously financed construction of 40 so called "secure rooms" in Sderot and helped evacuate hundreds of residents to other regions of the country.

Comment on this SOTT Focus

---

Israeli media reveals classified 'Camp David document'

Saed Bannoura
IMEMC News
2007-12-13 10:38:00

The Israeli daily Ha'aretz has revealed that that the paper obtained a copy of a previously unreleased document from the 2000 Israeli-Palestinian peace talks known as the Camp David Summit. According to Ha'aretz, the document shows that there was much more agreement between the two sides than was publicly announced.

Comment on this SOTT Focus

---

Gunmen kill head of Baghdad mental hospital-police

Aseel Kami
Reuters
2007-12-13 10:02:00

Gunmen killed the head of a Baghdad psychiatric hospital, police said on Tuesday, the latest in a series of assassinations that has caused many of Iraq's top medical practitioners to flee the country.

Comment on this SOTT Focus

---

Propaganda Alert! US wants nuclear-free Middle East


Agence France-Presse
2007-12-13 07:58:00

DUBAI - The United States favours denuclearisation of the Middle East in principle, provided that a global peace has been reached there and control is imposed on Iran's nuclear capacity, the US ambassador to the International Atomic Energy Agency told a debate in Dubai.

Israel, Washington's main ally in the region, is believed to be the only nuclear-armed state in the Middle East with an estimated 200 nuclear warheads. It has, however, never formally acknowledged having an atomic arsenal.

Comment on this SOTT Focus

---

Iraqi mother's choice: Which child goes to school?

Hannah Allam
McClatchy Newspapers
2007-12-12 22:24:00

The Zuhairy family lives in a freezing one-room apartment in Jaramana, a growing Iraqi refugee enclave in Damascus . There's no bathroom door, no hot water, no furniture, no heat and no privacy. Seven people sleep and eat in the same room, where a battered television set provides the only entertainment.

The mother, who goes by the nickname Umm Sundus, has fought to keep her family fed since her husband, a goldsmith, was killed in Iraq last year and the rest of the family fled here. Rent is $150 a month, but the family's main income is $100 a month, wired from a relative in Australia , and Umm Sundus is always behind on bills. There's no way of educating so many children: Adam, 4; Bahram, 10; Ram, 14; Ranya, 17; Samir , 20; and Suzanne, 22.

In Syria , residency permits are issued to Iraqis who enroll at least one of their children in school. Umm Sundus couldn't afford to send them all, so she faced a heartbreaking choice: Which child would be the one to go?

Comment on this SOTT Focus

---

Freedom lost

Mark Lattimer
Guardian Unlimited
2007-12-12 21:35:00

After the invasion of Iraq, the US government claimed that women there had 'new rights and new hopes'. In fact their lives have become immeasurably worse, with rapes, burnings and murders now a daily occurrence.

They lie in the Sulaimaniyah hospital morgue in Iraqi Kurdistan, set out on white-tiled slabs. A few have been shot or strangled, some beaten to death, but most have been burned. One girl, a lock of hair falling across her half-closed eyes, could almost be on the point of falling asleep. Burns have stretched the skin on another young woman's face into a fixed look of surprise.

These women are not casualties of battle. In fact, the cause of death is generally recorded as "accidental", although their bodies often lie unclaimed by their families.

Comment on this SOTT Focus

---
The Loan Gunmen
---
Dow Chemical Mixes With Kuwait Petroleum

Carl Gutierrez
Forbes
2007-12-13 13:02:00

Dow Chemical just can't wait to partner up with Kuwait.

On Thursday, Dow Chemical Co. investors woke up to news their company penned a joint venture with Kuwait Petroleum, the national oil company, giving shares of the Midland, Mich.-based company a 8.0%, or $3.33, boost to $45.08 in morning trading.

Comment on this SOTT Focus

---

China: Cities told to keep food, oil reserves

Wu Jiao
China Daily
2007-12-13 10:44:00

The central government Tuesday instructed 36 major cities to each maintain a minimum 10-day reserve of food and cooking oil supplies, as part of its measures to ensure market stability during the current period of rising food prices.

Comment on this SOTT Focus

---

Import prices rise 2.7%, the most in 17 years

Rex Nutting
Market Watch
2007-12-13 10:42:00

Driven by a weaker dollar and much higher prices for petroleum and natural gas, import prices surged 2.7% in November, the largest monthly increase in 17 years, the Labor Department reported Wednesday.

Comment on this SOTT Focus

---

House prices slow down and retreat worldwide, says Knight Frank

Lorna Bourke
City Wire
2007-12-11 08:41:00

The latest Knight Frank Global Price Index reveals that growth in residential property prices is slowing worldwide.

Comment on this SOTT Focus

---

Online video helps troubled borrowers spot fraud

Patrick Rucker
Reuters
2007-12-13 02:07:00

Fraudsters are targeting troubled borrowers facing foreclosure in a scheme that could leave homeowners with even more debt than they otherwise would face, a new online video warns.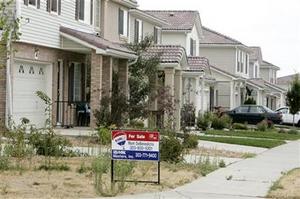 ©REUTERS/Rick Wilking
A foreclosed house for sale is pictured in the Green Valley Ranch development in Denver, Colorado July 26, 2007.
Comment on this SOTT Focus
---

UK: Mortgage firms rush to repossess homes as families feel credit crunch

Sean Poulter
Daily Mail
2007-12-12 22:54:00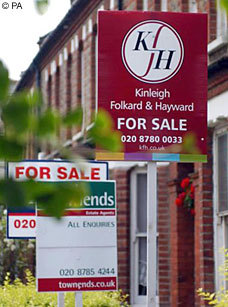 ©PA
Market slowdown: Thousands face losing their homes next year



Britain is facing its own sub-prime loan crisis as "aggressive" mortgage lenders rush to repossess thousands of properties, it is claimed today.

Firms specialising in loans to those on low incomes or with a risky credit history are taking a hardline approach when customers fall behind on payments, says Citizens Advice (CA).

Comment on this SOTT Focus

---

Fed Move Doesn't Allay Wall Street Fears

Martin Crutsinger
Associated Press
2007-12-12 22:09:00

The Federal Reserve on Wednesday announced a novel approach to injecting money into the banking system as it struggles to combat a severe credit crunch that threatens to drag the country into a recession.

The Fed said it would conduct two auctions next week where banks can bid for up to $40 billion in loans, money that they will have to bolster their own reserves. It marked the Fed's biggest concentrated effort to inject liquidity into the banking system since the Sept. 11, 2001, terrorist attacks.

The hope is that the extra funds will spur increased lending on the part of the banks and combat a serious credit crunch that has made loans harder to obtain for many businesses and consumers.

Comment on this SOTT Focus

---
The Living Planet
---
Endangered crocodiles fall foul of mystery illness in India


RIA Novosti
2007-12-13 17:14:00

A mysterious disease is killing off an endangered species of crocodile-like reptiles in India, employees at an animal sanctuary in central India reported on Thursday.

A mysterious lung disease is causing the deaths of gharials, an endangered species of fish-eating crocodiles possessing unusually long, narrow jaws.

Although the first dead gharial was found on November 8, the sanctuary did not raise the alarm until at least 16 dead reptiles were found washed up on the bank of the Chambal River on Wednesday.

Comment on this SOTT Focus

---

Families Flee Freezing, Powerless Homes

Murray Evans
Associated Press
2007-12-12 23:50:00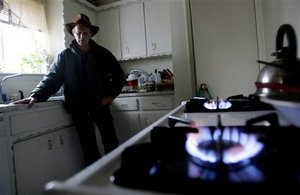 ©AP Photo/Tulsa World, Mike Simons
Bob Helton stands in his kitchen as he heats his home with his gas stove in Tulsa, Okla., Wednesday, Dec. 12, 2007. Helton lost power when an ice storm hit the state. Utility crews struggled to repair power lines snapped by the ice storm that had blacked out as much as a million homes and businesses across the nation's midsection.



After three nights in a freezing, powerless home, Jeanetta Plunkett couldn't take any more. She picked up her two young grandchildren and sought refuge at a shelter for people who lost electricity after a huge ice storm.

"We've been at home trying to endure, but it wasn't working," said Plunkett, who feared she was getting a cold and noticed the children had runny noses.

Comment on this SOTT Focus

---
Health & Wellness
---
Minnesota: Mysterious Illness Hits Another Worker


KTTC TV
2007-12-12 17:56:00

A mysterious illness at the Quality Pork Processing plant in Austin appears to be spreading.

Health officials say another person is showing symptoms of a neurological illness that has already effected eleven employees all working in the same area.

Susan Kruse is one of the workers effected by the illness. She says, "I don't go out a whole lot. My social life consists of going to doctors."

For the last year, Kruse has had limited strength and feeling in her arms and legs.

She says, "When I go to stand up, I have to stand there for a minute so I can get my balance."

Kruse is one of the now twelve Q.P.P. employees to have the same neurological symptoms.

All twelve people worked in the head table department at the plant.

This is where the meat and brains are removed from the pigs' heads.

Kruse quit her job last week after 15 years with the plant.

Comment on this SOTT Focus

---

Flashback: Doctors study nerve symptoms of U.S. pork workers

Julie Steenhuysen
Reuters
2007-12-08 18:17:00

CHICAGO (Reuters) - Eleven workers who removed brains from slaughtered pigs at a plant in Minnesota have come down with a mysterious neurological condition, company and U.S. health officials said on Friday.


Comment on this SOTT Focus

---

Researchers Find Great Granddaddy of All Blood Cells


HealthDay News
2007-12-13 12:57:00



Discovery could yield targeted treatments for leukemia, bone marrow transplants



The "great-grandparent" of all human blood cells has been identified by Stanford University researchers, who said the finding could lead to new treatments for blood cancers and other blood diseases.

The researchers said this cell, the multipotent progenitor, is the initial offspring of a blood-forming stem cell in the bone marrow that's the source of all cells of the blood. It's also believed that a mutation in the cell causes acute myelogenous leukemia.

Comment on this SOTT Focus

---

Alberta Health halts mumps inoculations over severe reactions


The Canadian Press
2007-12-13 12:09:00

Edmonton -- Alberta has suspended its campaign to vaccinate young people against mumps because of severe allergic reactions to the vaccine.

Comment on this SOTT Focus

---

Flashback: Distinctive Brains of Psychopaths

Paul Kaihla and Chris Wood
Maclean's Magazine
1996-01-22 10:26:00

In British author Philip Kerr's futuristic novel, A Philosophical Investigation, scientists can determine whether a man is prone to violent criminal behavior by administering a brain scan to detect an abnormality. The government in the 1992 book has used the technology to construct a database of potential serious offenders. Kerr's protagonist is one of them. But when he breaks into the central computer to erase his name, he obtains the master list of other bad apples and proceeds to kill them to rid society of his "brothers." While that novelist's scenario may strike contemporary readers as farfetched, a Canadian academic is currently engaged in groundbreaking research that could ultimately produce a brain scan that would single out psychopaths. And while that is not the aim of University of British Columbia psychologist Robert Hare, his studies have shed new light on the remarkable inner workings of society's most troubled - and predatory - individuals. "We as a society are paying an enormously high cost because of this damaging disorder," says the 61-year-old Hare, a soft-spoken world authority on psychopaths. "We need to find out what makes these people tick in order to tackle the problem at its roots."

Comment on this SOTT Focus

---

Stem-cell patch may fix damaged hearts

Ben Hirschler
Reuters
2007-12-13 02:16:00

Scientists have made two significant advances in developing a stem-cell patch to repair the damage caused to the heart after an attack.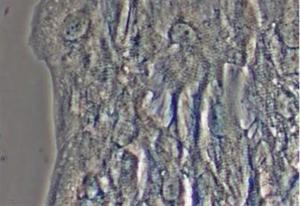 ©REUTERS/Harding, Imperial College London/Handout
Human embryonic stem-cell derived heart cells maturing at 150 days in an image released by Imperial College London on December 12, 2007.



Sian Harding of London's Imperial College said on Thursday her team had successfully matured beating heart cells in a laboratory dish for up to seven months and developed a biocompatible scaffold to form the basis of a patch.



Comment on this SOTT Focus

---

Merck recalls 1.2 millon doses of children's vaccines


Reuters
2007-12-13 01:55:00

Merck & Co Inc on Wednesday voluntarily recalled about 1.2 million doses of its widely used children's vaccines after quality-control checks found production equipment may not have been properly sterilized.

The vaccines protect against Hib disease (Haemophilus influenzae type b), which used to be the leading cause of bacterial meningitis in children less than 5 years old, according to the U.S. Centers for Disease Control and Prevention.

Comment on this SOTT Focus

---

Uganda: Museveni Orders Probe Into Ebola Origin

Tabu Butagira, Hussein Bogere & Joseph Mugisha
The Monitor
2007-12-12 22:51:00

President Yoweri Museveni has ordered an immediate investigation into the original source of the Ebola epidemic that has so far killed 32 people, mainly in Bundibugyo District.

The directive, which was disclosed by Mr Samuel Kazinga, the Bundibugyo RDCon Tuesday, follows conflicting reports that the first persons to contract the haemorrhagic fever in Kikyo ate a monkey and not a dead goat as had earlier been reported by medical investigators.

Comment on this SOTT Focus

---
Science & Technology
---
Riddle of Mars's Mysterious "Spiders," "Fans" Solved

Richard A. Lovett
National Geographic
2007-12-12 17:34:00

New images from Mars have revealed startling details about "spiders" and "dark fans" - two of the bizarre features that the give the planet's so-called cryptic region its name.

The formations appear during the spring in a region near the planet's south pole dense with unusual features.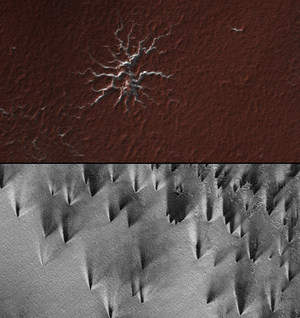 ©NASA/JPL/University of Arizona
New images from NASA's orbiting HiRise camera have revealed some of the secrets behind Mars's bizarre "spiders" (top) and "dark fans" (bottom).

The spiders are delicate tunnels under the polar ice generated by melting carbon dioxide gas, while the fans are alternating deposits of carbon dioxide "snow" (white) and dust (black) thrown out by the erupting gas, experts say.
Comment on this SOTT Focus
---

The Microwave Magician

Rena Marie Pacella
Popular Science
2007-12-13 16:46:00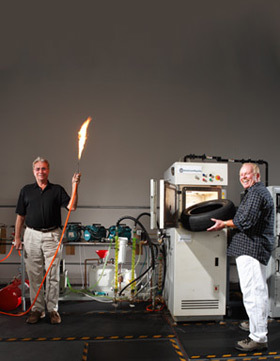 ©Popular Science
Frank Pringle [right] and Hawk Hogan [left] feed the Hawk recycler, which extracts oil and gas from waste like tires.



Frank Pringle has found a way to squeeze oil and gas from just about anything.

Comment on this SOTT Focus

---

Mammoth tusks show up meteor strike

Rex Dalton
Nature
2007-12-13 12:22:00

Bullet-like pieces of what is thought to be an ancient meteorite shower have been found embedded in mammoth tusks and bison bone.

The discovery of the 2 - 5 millimetre holes left by meteorites opens a window into a impact event thought to have happened over Alaska and Russia tens of thousands of years ago. And it could provide a whole new way to chart impacts from space.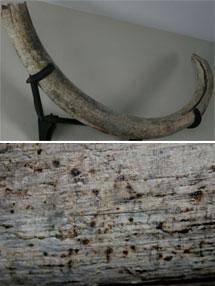 ©Firestone et al.
The 'bullet holes' in this tusk are found only on the skyward side.
Comment on this SOTT Focus
---

New satellite navigation system may save firefighters


Reuters
2007-12-13 02:27:00

A new tracking system to pinpoint people inside smoked-filled buildings has been developed in a move that should slash the risks faced by firefighters.

French aerospace company Thales said on Wednesday its Indoor Positioning System (IPS) was aimed initially at helping fire services although it could also be used by the police and armed forces.



Comment on this SOTT Focus

---

South Koreans clone cats that glow in the dark


Agence France-Presse
2007-12-13 00:15:00

South Korean scientists have cloned cats by manipulating a fluorescent protein gene, a procedure which could help develop treatments for human genetic diseases, officials said Wednesday.

In a side-effect, the cloned cats glow in the dark when exposed to ultraviolet beams.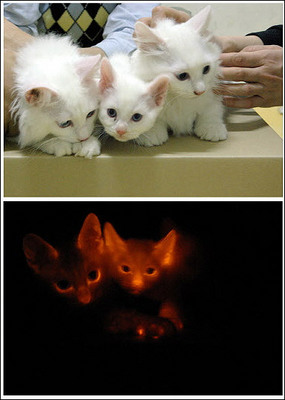 ©Agence France-Presse
Comment on this SOTT Focus
---

Scientists: Saturn's Rings May Be Older

Alicia Chang
Associated Press
2007-12-12 23:18:00

LOS ANGELES - Saturn's shimmering rings may be as old as the solar system, scientists said Wednesday, debunking earlier theories that the rings were formed during the dinosaur age.

Comment on this SOTT Focus

---

Great beasts peppered from space

Jonathan Amos
BBC
2007-12-12 22:48:00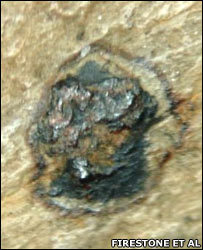 The embedded particles have a high iron-nickel content




Startling evidence has been found which shows mammoth and other great beasts from the last ice age were blasted with material that came from space.


Comment on this SOTT Focus

---
Our Haunted Planet
---
Mysterious booms rattle the coastline of Israel

Translated from Hebrew
Ynet
2007-12-09 14:11:00

Concerned citizens reported to Ynet about loud sounds of explosions in the area of the Central District. Some feared it was an earthquake, although the Geophysical Institute refuted this possibility. Later today the IDF responded that it is probably a sonic boom.

Several loud explosions were heard this afternoon in the Central District area. The IDF responded that apparently those were sonic booms, and the matter is under investigation. They added that during their activity, IAF makes all the possible effort to avoid interfering with the citizens' quality of life.

Not long after 16:00, Ynet was flooded with "red email" reports from concerned readers. Many readers from the Central District reported extremely loud noises and strong tremors.

Comment on this SOTT Focus

---

Mystery beast kills animals in North Carolina


Associated Press
2007-12-13 00:36:00

An unknown predator mauled a pit bull and killed two puppies in Brunswick County, and residents fear it's the same animal that killed three dogs in September. No one has reported ever seeing the animal.

The county's animal control agency investigated the animal's tracks, droppings and other clues but couldn't determine what attacked the dogs. Locals call the unknown animal the Beast of Bolivia.

Comment on this SOTT Focus

---
Don't Panic! Lighten Up!
---
US: 'Mystery Santa' hands out cash in Vermont


Associated Press
2007-12-13 16:53:00

Summer Lambert had made an early-morning stop at the local Wal-Mart store when a strange man walked up and handed her an envelop. It contained a Christmas card and $50 in cash.

Comment on this SOTT Focus

---

Maradona wants tattoo of Chavez

Damian Wroclavsky
Reuters
2007-12-13 15:52:00

Argentine soccer great Diego Maradona wants to add an image of Venezuelan President Hugo Chavez to his well-known collection of tattoos of leftist leaders.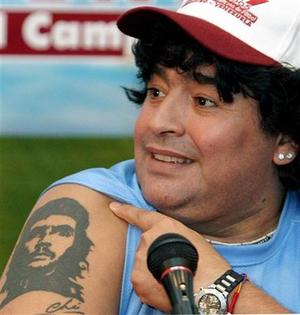 ©REUTERS/Christian Veron
Argentine soccer legend Diego Maradona shows a tattoo of Latin-American rebel Che Ghevara during a press conference in Maracaibo, March 28, 2005. Maradona wants to add an image of Venezuelan President Hugo Chavez to his well-known collection of tattoos of leftist leaders.



"I'd like to get some sort of Chavez tattoo, really," Maradona told reporters on Wednesday ahead of a celebrity indoor soccer match.

Comment on this SOTT Focus

---

Teen caller tricks White House


Reuters
2007-12-13 02:00:00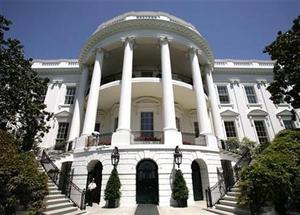 ©REUTERS/Yuri Gripas
A view of The White House in Washington May 6, 2007.



A teen-ager says he convinced the White House he was Iceland's president and managed to schedule a call with George W. Bush but was found out before he got to talk to the U.S. president.

Comment on this SOTT Focus

---

Man Drinks Liter of Vodka at Airport Line


Associated Press
2007-12-12 22:00:00

BERLIN - A man nearly died from alcohol poisoning after quaffing a liter (two pints) of vodka at an airport security check instead of handing it over to comply with new carry-on rules, police said Wednesday.


Comment on this SOTT Focus

---

'Danger: Avoid Death' contest winner

Ron Vample
AP
2007-12-12 19:16:00

Words to live by, from a warning label on a small tractor: "Danger: Avoid Death." That warning was selected Wednesday as the winner of the 11th annual "Wacky Warning Label Contest," sponsored by Michigan Lawsuit Abuse Watch. The contest is part of an effort to show the effects of lawsuits on warning labels.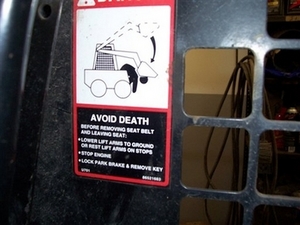 ©AP Photo/Michigan Lawsuit Abuse Watch
In an undated photo provided by the Michigan Lawsuit Abuse Watch, a warning on a compact tractor that reads 'Danger: Avoid Death' has been chosen as the nation's wackiest warning label by the anti-lawsuit group. The' Wacky Warning Label Contest,' now in its 11th year, is conducted by the Michigan Lawsuit Abuse Watch as part of an effort to show the effects of lawsuits on warning labels.
Comment on this SOTT Focus
---
---

Remember, we need your help to collect information on what is going on in your part of the world!
Send your article suggestions to: sott(at)signs-of-the-times.org

---
Click here to return to the Signs of the Times Archive
Click here for today's Signs Page