---
Sections on today's Signs Page:
---
SOTT Focus
---
John F. Kennedy, The Secret Service and Rich, Fascist Texans

Laura Knight-Jadczyk
sott.net
2006-11-21 12:00:00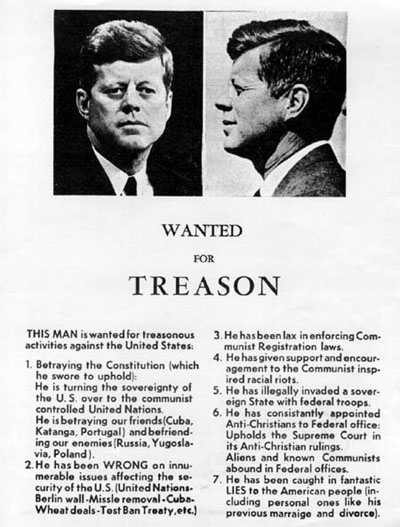 A handbill circulated on November 21, 1963 In Dallas, Texas, one day before the assassination of John F. Kennedy.


On November 21st, 1963, 44 years ago today, the 1,035th day of John F. Kennedy's tenure as President, he asked the Congress for $95.7 million in supplemental appropriations for fiscal year 1964. He also asked his economic advisers to prepare a "War on Poverty" program for 1964. Then, President Kennedy and Mrs. Kennedy departed for a two-day trip to Texas.

It was to be his last full day on Earth.



Comment on this SOTT Focus

---
Best of the Web
---
An Interview with Norman Finkelstein

Wajahat Ali
Counterpunch
2007-11-20 11:58:00

Wajahat Ali speaks to American political scientist and writer Dr. Norman Finkelstein about the denial of his tenure at DePaul University, anti-Semitism, and challenging the academic status quo on the Palestine-Israel conflict.


Comment on this SOTT Focus

---
U.S. News
---
Uh Oh! Outgoing Homeland Security Advisor warns of "election terrorism"

Holly Rosenkrantz
Bloomberg
2007-11-20 11:04:00

Frances Fragos Townsend, who announced today she's leaving her job as White House homeland security adviser, said the U.S. must be on guard against the threat of a terrorist attack tied to next year's elections.


Comment on this SOTT Focus

---

Bush homeland security adviser resigns

Ben Feller
Associated Press
2007-11-20 08:56:00

Fran Townsend, the leading White House-based terrorism adviser who gave public updates on the extent of the threat to U.S. security, is stepping down after 4 1/2 years.

President Bush said in a statement Monday morning that Townsend, 45, "has ably guided the Homeland Security Council. She has played an integral role in the formation of the key strategies and policies my administration has used to combat terror and protect Americans."


Comment on this SOTT Focus

---

Disgraced CIA officer was assigned a sensitive post in Baghdad

Andrea Mitchell and Robert Windrem
NBC News
2007-11-20 05:36:00

There's new information about the young Lebanese woman who pleaded guilty Tuesday to charges she lied about her background to get jobs at the Federal Bureau of Investigation and Central Intelligence Agency.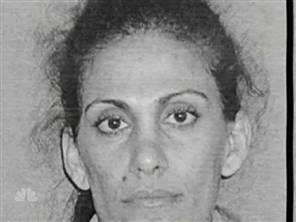 ©NBC
The young Lebanese woman who managed to fool both the FBI and the CIA had a much bigger role than officials first acknowledged. Andrea Mitchell reports.
Comment on this SOTT Focus
---

California sues 20 companies over toys with lead

Dana Ford
Reuters
2007-11-20 01:18:00

The California attorney general and Los Angeles city attorney filed a lawsuit on Monday against 20 companies accusing them of manufacturing or selling toys with unlawfully high levels of lead.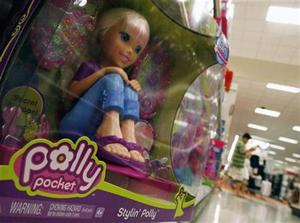 ©REUTERS/Jim Young
A "Polly Pocket" doll sits on a shelf in a store in Arlington, Virginia, August 14, 2007.
Comment on this SOTT Focus
---

Food pantries struggling with shortages


Associated Press
2007-11-20 00:29:00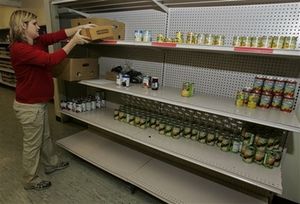 ©Associated Press/Al Behrman
Julie Rack stocks nearly empty shelves at the St. Vincent Food Pantry, Thursday, Nov. 15, 2007, in Cincinnati. Food pantries facing an increasing demand that is outstripping supplies are being forced to cut back on portions to make those supplies feed as many as possible.



Operators of free food banks say they are seeing more working people needing assistance. The increased demand is outstripping supplies and forcing many pantries and food banks to cut portions.

Comment on this SOTT Focus

---

One Dead, 30 Hurt in South Carolina Bus Crash

Meg Kinnard
Associated Press
2007-11-19 21:58:00

COLUMBIA, S.C. - A tour bus driver had a brain aneurysm and drove off a South Carolina highway into some trees Monday, killing himself and injuring about 30 passengers, authorities said.


Comment on this SOTT Focus

---

Ga. Boys Ages 8 and 9 Charged With Rape

Shannon McCaffery
Associated Press
2007-11-19 21:51:00

ACWORTH, Ga. - Three boys, ages 8 and 9, were being held Monday in a detention center on charges of kidnapping and raping an 11-year-old girl near a suburban apartment complex, officials said. The alleged attack happened Thursday and the girl's mother reported it to authorities Sunday, Acworth police Capt. Wayne Dennard said.

Comment on this SOTT Focus

---

Veterans' Day: The Voice of the White House


TBRNews.org
2007-11-14 18:13:00

Washington, D.C., November 14, 2007: "It has been a long-established custom for the President of the United States to lay a wreath at the Tomb of the Unknown Soldier at Arlington National Cemetery on Veterans' Day.

©n/a
Bushy Goes To Hollywood
Comment on this SOTT Focus
---
UK & Euro-Asian News
---
Unbelievable!: UK Chancellor announces loss of 25 million personal records


BBC
2007-11-20 16:27:00



Two computer discs holding the personal details of all families in the UK with a child under 16 have gone missing.



The Child Benefit data on them includes name, address, date of birth, National Insurance number and, where relevant, bank details of 25m people.

Chancellor Alistair Darling said there was no evidence the data had gone to criminals - but urged people to monitor bank accounts "for unusual activity".

The Conservatives described the incident as a "catastrophic" failure.

Comment on this SOTT Focus

---

Pressure grows on French president as state workers join strike

Hugh Schofield
AFP
2007-11-20 11:30:00

PARIS - Pressure from the street against French President Nicolas Sarkozy's programme of reforms intensified Tuesday as hundreds of thousands of state employees went on strike, joining a week-long stoppage by rail-workers.


Comment on this SOTT Focus

---

Playing games with patient's life: Doctor switched off anaesthetic machine in surgery to test trainee

Murad Ahmed
The Times
2007-11-20 11:16:00

A senior doctor put the lives of his patients in danger by switching off anaesthetic machines during surgery to test the alertness of his trainees, a medical tribunal heard yesterday.

During surgery, James Murphy, 49, a consultant anaesthetist, would tell his charges that he was leaving on a coffee break. As he left, he would switch off the power supply and leave his trainees to try to spot his deliberate mistake.

Comment on this SOTT Focus

---

France: Vast mobilisation expected November 20 against Sarkozy's policies

Antoine Lerougetel
World Socialist Web Site
2007-11-20 11:25:00

General assemblies of railway workers all over France voted by 96 percent on Monday to continue their strike against the dismantling of the "régimes spéciaux" pension schemes and participate in Tuesday's mobilisation of public service workers against the policies of Gaullist President Nicolas Sarkozy.

The unions have called for some three million public service workers to carry out a one day-strike combined with mass demonstrations.

Also joining Tuesday's protests will be students opposing the university autonomy law, which will open up the universities to private enterprise, limit access to high-quality education to the most privileged social layers, and diminish educational standards for the majority. Already, student strikes and blockades are affecting half of France's 85 universities. The protesters have been subjected to police violence at several campuses.


Comment on this SOTT Focus

---

Russia to conduct strategic military exercises in 2008


RIA Novosti
2007-11-20 11:14:00

Russia's Armed Forces will hold a series of command-and-post exercises under a common strategic concept in 2008, the defense minister said Tuesday.

The Stability-2008 exercises will be held for two months in various regions of Russia with the goal of practicing strategic deployment of the Armed Forces, including the nuclear "triad," to counter potential threats near the Russian borders.

"The maneuvers will include a number of theater-level, tactical and command-and-post exercises, under a common strategic concept," Anatoly Serdyukov said at a Defense Ministry meeting, attended by President Vladimir Putin.

Comment on this SOTT Focus

---

Civil servants join huge French strike

Allegra Stratton
The Guardian
2007-11-20 08:21:00

French civil servants including teachers, hospital and aviation workers today joined the now weeklong rail strikes and staged nationwide protests.

The government said the striking workers were holding the country's economic growth to ransom.

"When you decide not to work, when you prevent goods from circulating in a certain way, when you prevent people from getting to places, obviously that can be a problem at some point," the public accounts minister, Eric Woerth, told French radio.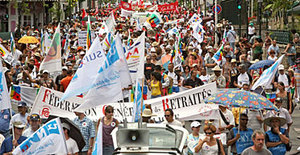 ©Richard Bouchet/AFP/Getty
Civil servants have joined transport and energy workers in strike action.
Comment on this SOTT Focus
---

UK drugs trade tops £7bn, study shows

Alan Travis
The Guardian
2007-11-20 08:19:00

There are about 300 major drug importers into Britain, 3,000 wholesalers and 70,000 street dealers producing a turnover of £7-8bn a year, according to an internal Home Office estimate revealed today.

This official indication of the astonishing scale of the drugs trade in Britain, although very rough, has led Home Office researchers to calculate that by value it represents about a third of the size of the tobacco market in Britain and two-fifths of the trade in alcohol.

Comment on this SOTT Focus

---

China launches new push to slow population growth


Reuters
2007-11-20 01:49:00

China has vowed fresh efforts to strengthen rural family planning, warning that measures to control population growth in the vast countryside face "unprecedented challenges".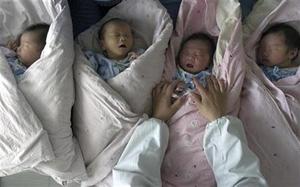 ©REUTERS/Patty Chen
A nurse looks after new-born babies at a hospital in Huai'an, in east China's Jiangsu province May 7, 2007.
Comment on this SOTT Focus
---

Sect Refuses to Talk to Orthodox Priests

Mikhail Metzel
The Moscow Times
2007-11-19 00:24:00

NIKOLSKOYE, Penza Region -- Russian Orthodox priests sought Sunday to convince more than two dozen members of a doomsday cult to leave their underground forest hideout in the Penza region, but they stayed to await what they say is the end of the world.



Comment on this SOTT Focus

---

French Strike 'a €400m a day pain'


Agence France-Presse
2007-11-19 18:52:00

Paris - The strike by railway workers over pensions reform is costing France between €300m and €400m a day, Finance Minister Christine Lagarde said Monday.

She said an exact figure was hard to gauge, and this estimate was based on an extrapolation from a cost study conducted in the Paris region.


Comment on this SOTT Focus

---

More French Workers Join Strikes


Periódico
2007-11-19 18:48:00

Paris.- The Paris Opera and Bastille Theatre have suspended functions this weekend, as staff joined the public transport strike that is grinding France to a halt.

The weekend kicked off in the same vein as last Wednesday, with disruption to the metro, trams, buses and local rail networks, as well as national rail services.

Comment on this SOTT Focus

---

French Transit Strike to Go Into 7th Day

Jean-Marie Godard
Associated Press
2007-11-19 18:40:00


©AP Photo/Remy de la Mauviniere



Paris - A transit strike that has paralyzed rail traffic in France for nearly a week, costing its national railway $146 million, will stretch into a seventh day Tuesday, coinciding with a walkout by civil servants, union officials said.

A "large majority" of rail workers voted Monday to keep up the train strike, and "the tendency is to continue through Wednesday," said Daniel Laplui, spokesman for the UNSA-Cheminots union.

Hours later, workers at the Paris public transport authority also voted to continue the walkout Tuesday.

Comment on this SOTT Focus

---

Sarkozy's Testimony: 'A role model for American conservatives'!

John Gizzi
humanevents.com
2007-11-19 18:19:00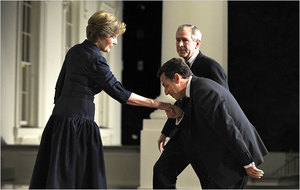 ©Eric Feferberg/Agence France-Presse - Getty Images



When bemoaning the apparent lack of a natural conservative leader in American politics, conservatives such as Newt Gingrich often cite Nicholas Sarkozy as their role model.

The American interest in the 52-year-old president of France is fascinating in that Sarkozy comes from a country where government at all levels intrudes far more in people's lives than it does here. Taxes take much more out of the Euro than they do the U.S. dollar. But the man the Parisian press dubs "Speedy Sarko" is working tirelessly to give tax breaks to the French who work overtime, and he is gearing up for a bruising fight with transit unions on whether they should operate trains and buses during public strikes.

Comment on this SOTT Focus

---

French unions declare strike will continue


PressTV
2007-11-19 18:15:00


©Unknown
The cost of the strike is already above 100 m euros



French public-transport unions have extended their strike against pension reforms, as civil servants also announce their own action.

A "large majority" of rail workers voted to keep up the strike on Tuesday, and "the current trend is to continue through Wednesday,'' said Daniel Laplui, spokesman for the UNSA-Cheminots union.

French commuters are facing a sixth day of misery, with 200 kms tailbacks in the capital, Paris, causing further delays.

Comment on this SOTT Focus

---
Around the World
---
Musharraf Plays Bush for a Fool

Marjorie Cohn
Information Clearing House
2007-11-20 17:36:00

"this slowly moving car crash of the U.S. pumping billions of untraceable cash into the Pakistan military has continued since 2001 and we're left with the position where Pakistan is devoid of democracy, democracy is weakened and feeble, and we have just increased instability, quite honestly."

Pakistan's President General Pervez Musharraf declared a state of emergency on November 3rd after the Pakistani Supreme Court indicated it would overturn the results of an illegitimate election that would have extended Musharraf's term as president. Musharraf quickly fired the Supreme Court justices who planned to rule against him. And his declaration of emergency attacked the entire population of Pakistan by suspending fundamental constitutional rights to life and liberty, freedom of speech, assembly and association, and equal protection of the law.

Comment on this SOTT Focus

---

Pakistan nukes already under US control: Report

Chidanand Rajghatta
Times of India
2007-11-20 17:12:00

Pakistan's nuclear weapons are already under American control even as analysts are working themselves into a lather on the subject, a well-regarded intelligence journal has said.

In a stunning disclosure certain to stir up things in Washington's (and in Islamabad and New Delhi's) strategic community, the journal Stratfor reported on Monday that the "United States delivered a very clear ultimatum to Musharraf in the wake of 9/11: Unless Pakistan allowed US forces to take control of Pakistani nuclear facilities, the United States would be left with no choice but to destroy those facilities, possibly with India's help."

Comment on this SOTT Focus

---

Khmer Rouge jailer in court's first public hearing

Ek Madra
Reuters
2007-11-20 08:45:00

PHNOM PENH - Chief Khmer Rouge interrogator Duch stood before the U.N.-backed "Killing Fields" tribunal on Tuesday, the first public appearance by a senior Pol Pot cadre at the court investigating Cambodia's genocide.

The grey-haired ex-commandant of the S-21 interrogation centre, now 66, sat impassively in the dock as prosecutors read out allegations of torture during a televised bail hearing.

Comment on this SOTT Focus

---

Testing the water: US military strike on Pakistan advocated

Khalid Hasan
Daily Times
2007-11-19 00:47:00

* Analysts say likely dangers include collapse of Pakistan govt
* Propose Special Forces operation to prevent nukes from falling into wrong hands
* Suggest supporting army

Comment on this SOTT Focus

---

Somalia: What the News Failed to Report

Ramzy Baroud
Khaleej Times Online
2007-11-13 00:02:00

The people of Somalia are enduring yet another round of suffering as Ethiopian forces wreck havoc in the capital, Mogadishu. Apparently in response to an attack on one of its units, and the dragging of a soldier's mutilated body through the city's streets, an Ethiopian mortar reportedly exploded in Mogadishu's Bakara market on November 9, killing eight civilians. A number of Somalis were also found dead the following day, some believed to have been rounded up by Ethiopian forces the night before.

Nearly 50 civilians have reportedly been killed and 100 wounded in the two-day fighting spree between fighters loyal to the Union of Islamic Courts and government forces and their Ethiopian allies. A report, issued by Human Rights Watch, chastised both Ethiopian troops and 'insurgents' for the bloodletting. Peter Takirambudde, the watchdog's Africa director, was quoted as saying, "The international community should condemn these attacks and hold combatants accountable for violations of humanitarian law - including mutilating captured combatants and executing detainees."

Of course, one cannot realistically expect the international community to take on a constructive involvement in the conflict. Various members of this 'community' have already played a most destructive role in Somalia's 16-year-old civil war, which fragmented a nation that had long struggled to achieve a sense of sovereignty and national cohesion.

Comment on this SOTT Focus

---

Ethiopia bombs Ogaden villages


BBC News
2007-11-19 23:51:00

Separatist rebels in Ethiopia's Ogaden region say days of air attacks on civilians have caused many casualties. Helicopter gunships have been used to attack villages in the remote area, says the Ogaden National Liberation Front (ONLF).

Comment on this SOTT Focus

---
Big Brother
---
The old "Anti-terrorist" ploy: Japan fingerprints foreigners as anti-terror move

Yoko Kubota
Reuters
2007-11-20 01:27:00

Japan began fingerprinting foreigners entering the country on Tuesday in an anti-terrorism policy that has sparked complaints from human right activists, business travelers and long-term residents.

"At a time when terrorism is occurring throughout the world, we want foreigners entering Japan to cooperate, and to understand that it is better for them as well that Japan be safe," said Hisashi Toshioka, head of the Immigration Bureau at Narita airport, the main international airport serving Tokyo.



Comment on this SOTT Focus

---
Axis of Evil
---
DHS Erred in $475 Million Contract Given to Native Firm

Spencer S. Hsu
Washington Post
2007-11-20 16:41:00

The Department of Homeland Security improperly awarded a half-billion-dollar, no-bid contract in 2003 to a little-known company to maintain thousands of X-ray, radiation and other screening machines at U.S. border checkpoints, incorrectly designating the firm a disadvantaged small business, according to a report by the department's inspector general.

Comment on this SOTT Focus

---

US war contracts top 25 billion dollars: study


Agence France-Presse
2007-11-20 15:31:00

US contracts in Iraq and Afghanistan more than doubled from 2004 to 2006 to over 25 billion dollars but government oversight of the firms involved has slackened, a watchdog group said Monday.

Comment on this SOTT Focus

---

Flashback: Consortium wins contract to run Livermore lab

Ralph Vartabedian
Los Angeles Times
2007-05-09 15:26:00

The Energy Department on Tuesday awarded a seven-year contract to operate Lawrence Livermore National Laboratory to an industry consortium that includes the University of California, which has run the lab since it opened in 1952.

Comment on this SOTT Focus

---

Pioneering 'heat wave' gun may be used in Iraq

Philip Sherwell and Jacqui Goddard
The Telegraph
2007-11-20 11:32:00

American commanders in Iraq are urging Pentagon chiefs to authorise the deployment of newly-developed heat wave guns to disperse angry crowds or violent rioters.

But the plea for what senior army officers believe could prove a valuable alternative to traditional firepower in dangerous trouble-spots has so far gone unanswered.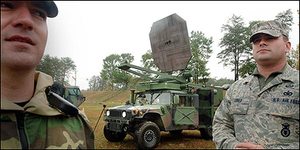 ©Unknown
The ADS can target crowds from 750 metres away
Comment on this SOTT Focus
---

US Plans Case Against AP Photographer

Brian Murphy
Associated Press
2007-11-19 23:58:00

The U.S. military plans to seek a criminal case in an Iraqi court against an award-winning Associated Press photographer but is refusing to disclose what evidence or accusations would be presented.

An AP attorney on Monday strongly protested the decision, calling the U.S. military plans a "sham of due process." The journalist, Bilal Hussein, has already been imprisoned without charges for more than 19 months.

Comment on this SOTT Focus

---
Middle East Madness
---
Fallujah under a different siege

Ali al-Fadhily
Inter Press Service
2007-11-20 17:52:00

Three years after a devastating United States-led siege of the city, residents of Fallujah continue to struggle with a shattered economy, infrastructure and lack of mobility.

The city that was routed in November 2004 is still suffering the worst humanitarian conditions under a siege that continues. Although military actions are down to the minimum inside the city, local and US authorities do not seem to be thinking of ending the agonies of the over 400,000 residents of Fallujah.

Comment on this SOTT Focus

---

Radioactive Ammunition Fired in Middle East May Claim More Lives Than Hiroshima and Nagasaki

Sherwood Ross
OpEd News
2007-11-20 13:16:00

By firing radioactive ammunition, the U.S., U.K., and Israel may have triggered a nuclear holocaust in the Middle East that, over time, will prove deadlier than the U.S. atomic bombing of Japan.

Comment on this SOTT Focus

---

Israel's Syrian Air Strike Was Aimed at Iran

Gareth Porter
Inter Press Service
2007-11-20 08:15:00

Until late October, the accepted explanation about the Sept. 6 Israeli air strike in Syria, constructed in a series of press leaks from U.S. officials, was that it was prompted by dramatic satellite intelligence that Syria was building a nuclear facility with help from North Korea.

But new satellite evidence has discredited that narrative, suggesting a more plausible explanation for the strike: that it was a calculated effort by Israel and the United States to convince Iran that its nuclear facilities could be attacked as well.

Comment on this SOTT Focus

---

Two US security guards arrested by Iraqi forces after woman is shot

Kim Gamel
The Independent
2007-11-20 08:38:00

Iraqi soldiers detained two US security guards along with other foreigners in a private convoy after the guards opened fire in Baghdad, wounding one woman.

US military and embassy officials had no immediate information about the report by the Iraqi military, which follows a series of recent shootings in which foreign security guards have allegedly killed Iraqis.


Comment on this SOTT Focus

---

No suprise: Israel and Palestine fail to agree before conference

Israel and Palestine fail to agree before conference
The Guardian
2007-11-20 05:30:00

A meeting between Israeli and Palestinian leaders has failed to produce a joint declaration for a Middle East summit due next week in the United States, after they could not resolve key differences.

Comment on this SOTT Focus

---

The Joke in Annapolis

Uri Avnery
Counterpunch
2007-11-20 05:24:00

The Annapolis conference is a joke. Though not in the least funny.

Like quite a lot of political initiatives, this one too, according to all the indications, started more or less by accident. George Bush was due to make a speech. He was looking for a theme that would give it some substance. Something that would divert attention away from his fiascos in Iraq and Afghanistan. Something simple, optimistic, easy to swallow.

Comment on this SOTT Focus

---

No trace found for thousands of manuscripts U.S. troops plundered in 2003

Mohammed Dhaher
Azzaman
2007-11-19 01:13:00

Thousands of manuscripts have disappeared among them priceless copies of the Holy Koran, an Iraqi librarian said. The librarian, who wanted his name kept secret, said the manuscripts were "expropriated" by a U.S.-led force shortly after the 2003 invasion of Baghdad.

Comment on this SOTT Focus

---

UN aid chief attacks new Israeli checkpoint plan

Rory McCarthy
Guardian Unlimited
2007-11-19 00:30:00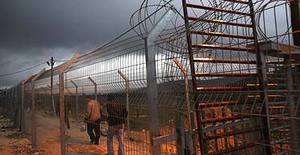 ©Kevin Frayer/AP
Palestinians cross the Israeli army's Hawara checkpoint near the West Bank city of Nablus.



The head of the UN agency for Palestinian refugees launched a scathing attack today on a new Israeli plan for a system of checkpoint terminals across the occupied West Bank.

Comment on this SOTT Focus

---

Soldier Decries AWOL Arrest at Hospital

Jeffery McMurray
Associated Press
2007-11-19 22:06:00

LEXINGTON, Ky. - A soldier facing his second tour of duty in Iraq said in a jailhouse interview Monday that he was at a hospital seeking mental help when he was arrested in the middle of the night for allegedly being absent without leave.


Comment on this SOTT Focus

---
The Loan Gunmen
---
At Subprime Event Too Early to Tell Who'll Survive

Lisa Kassenaar
Bloomberg News
2007-11-20 12:38:00

They dubbed it ''The Survivors' Conference.'' In early November, 2,000 people who handle asset- backed securities for a living crowded into a ballroom at the JW Marriott hotel in Orlando, Florida, just 3 miles from Disney World, to hear speaker after speaker explain why 2008 may be their worst year ever.

Comment on this SOTT Focus

---

Freddie Mac Posts Loss, May Cut Dividend; Shares Plunge

James Tyson
Bloomberg
2007-11-20 11:16:00

Freddie Mac, the mortgage buyer that has helped almost 50 million Americans purchase a home, posted its largest-ever loss and said ''significant deterioration'' in the housing market may force it to cut its dividend and raise capital.

The shares tumbled 35 percent, the biggest decline since the stock began trading in 1988. Freddie Mac reported a net loss of $2.02 billion, or $3.29 a share, at least triple what some analysts' estimated, after providing $1.2 billion for credit expenses and reducing the value of assets by $3.6 billion.


Comment on this SOTT Focus

---

Northern Rock shares plunge again

Graeme Wearden
The Guardian
2007-11-20 08:15:00

Trading in Northern Rock was temporarily suspended this morning as shares in the troubled bank plunged below the £1 mark.

The London Stock Exchange stepped in after a slew of sell orders sent the stock slumping by 40% to a new all-time low of 60p.

This followed reports that some prospective bidders are considering ditching their plans. The Times reported this morning that private equity firm Cerberus has been deterred from making a concrete bid by continued turmoil in global financial markets.


Comment on this SOTT Focus

---

Banks in the frying pan

Andrew Osterland
Financial Week
2007-11-12 05:34:00

How bad are the big banks' loan losses? Depends on how good their accounting models are. Auditors are about to weigh in. Will it be fair value at work or fear value at its worst?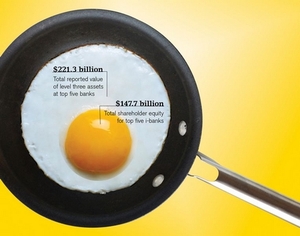 ©n/a



In the current Alice-in-Wonderland reporting environment in the financial sector, level three assets - those securities, derivatives and financial commitments that have no available market prices - mean a rabbit hole of trouble. And the banks with the greatest amounts of such assets on their balance sheets (not to mention exposure to them in off-balance-sheet entities) are expected to face further big write-downs at year-end.

The third-quarter write-offs by the five biggest investment banks ranged from a low of $700 million at Bear Stearns and Lehman Brothers to a whopping $8.4 billion at Merrill Lynch. The huge hit that Merrill took in the third quarter, however, could be a harbinger of things to come at the other Wall Street banks, which are now carrying much greater amounts of level three assets on their balance sheets than Merrill.

Comment on this SOTT Focus

---

Stocks fall amid banking concerns

Tim Paradis
Associated Press
2007-11-19 18:32:00

NEW YORK - Wall Street resumed its slide Monday as investors absorbed a gloomy outlook for the banking sector as well as bleak news about housing. The major stock market indexes each fell more than 1.5 percent, with the Dow Jones industrial average giving up more than 200 points.


Comment on this SOTT Focus

---
The Living Planet
---
Israel: Young man struck by lightning on northern coast

Ahiya Raved
Ynet
2007-11-20 14:54:00

Amin Subah, a 21-year-old resident of the village of Sheikh Danun was killed Monday afternoon after being struck by lightning near Achziv in northern Israel. Subah, who was fishing with his father and brother, was standing on the beach when the lightning bolt struck. A Magen David Adom team was quickly called to the scene and pronounced the man dead.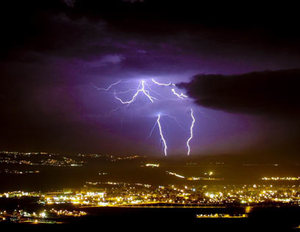 ©Hagai Aharon
Lightning storm over Jezreel Valley Monday night



The tragedy occurred around 3:30 pm on the beach next to the local Achziv school. Subah and his father were reportedly standing on a jetty when the bolt struck.

Paramedics were alerted to the scene and pronounced him dead. The Nahariya police department confirmed that the death was caused by lightning and said parts of the body were badly burnt.

Comment on this SOTT Focus

---

Quake hits Iranian oil-rich area, minor damage


IRNA/Reuters
2007-11-20 09:14:00

TEHRAN - A 5.1 magnitude earthquake jolted Iran's oil-rich southwest on Tuesday and caused minor damage to buildings, the official IRNA news agency said.

The quake occurred at 12:20 a.m. EST near the town of Ghaleh-tal in an eastern part of Khuzestan province and the tremor was felt in the provincial capital Ahvaz and elsewhere, IRNA reported.

Comment on this SOTT Focus

---

Two earthquakes felt across Israel

Roi Mandel
Ynet
2007-11-20 05:28:00

Geophysical Institute reports two quakes, measuring 3 and 4.5 on Richter scale and originating in northern Dead Sea, shook country Tuesday morning. Ynet readers report feeling earth moved in J'lem, Tel Aviv, Haifa and south.

Two earthquakes, measuring 3 and 4.5 on the Richter scale, were felt across Israel on Tuesday morning. The Geophysical Institute of Israel (GII ) reported that the quakes shook the entire country and originated in the northern Dead Sea.

According to the Magen David Adom rescue services, there were no reports of injuries or damage.

Comment on this SOTT Focus

---

A World Dying, but Can We Unite to Save It?

Geoffrey Lean
commondreams.org
2007-11-18 00:00:00

Humanity is rapidly turning the seas acid through the same pollution that causes global warming, the world's governments and top scientists agreed yesterday. The process - thought to be the most profound change in the chemistry of the oceans for 20 million years - is expected both to disrupt the entire web of life of the oceans and to make climate change worse.

Comment on this SOTT Focus

---

The mystery of dead dolphins in Persian Gulf


payvand
2007-11-19 00:00:00

An autopsy has been carried out on one of the 73 dead dolphin bodies found on Jask beaches, south of Iran, ISNA reported on October 29, 2007.

Comment on this SOTT Focus

---

Shake, rattle and roll: 5.8 Earthquake strikes off Oregon coast

.
Associated Press
2007-11-20 00:27:00

A 5.8 magnitude earthquake struck at 11:52 a.m. today off the west coast of Oregon, about 150 miles due west of Bandon.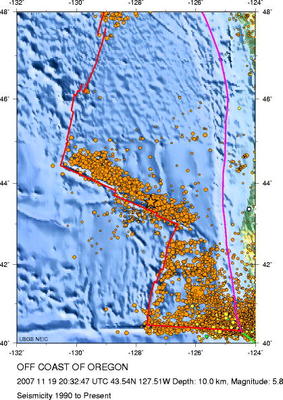 ©USGS
Comment on this SOTT Focus
---

Survivors Tell of Bangladesh Cyclone


Associated Press
2007-11-19 23:34:00

Azahar Ali huddled with his family, reading from the Quran, as the cyclone roared in. First the power went out, then screaming winds blew out the windows and ripped off the roof. The sea rushed in, washing him and his family away.

The 80-year-old awoke in a rice paddy to find his son, daughter-in- law, three grandchildren and three other relatives dead, among the more than 3,100 people killed by Cyclone Sidr.

Comment on this SOTT Focus

---

Worst Forest Disaster in U.S. History


ABC News
2007-11-16 23:27:00



Hurricane Katrina Destroyed Millions of Trees, Increasing Climate Change



When Hurricane Katrina slammed into the Gulf Coast two years ago, the storm devastated 320 million trees.

Now the United States is suffering the worst forest catastrophe in its history, according to a new analysis by the journal Science.


Comment on this SOTT Focus

---

World's Hottest Chili to Repel Elephants

Wasbir Hussain
Associated Press
2007-11-19 21:34:00

Wildlife experts in northeastern India are experimenting with a new weapon to prevent marauding elephants from destroying homes and crops and trampling people in villages close to their habitat - super-hot chilies.

Conservationists working on the experimental project in Assam state said they have put up jute fences smeared with automobile grease and bhut jolokia - also known as the ghost chili and certified as the world's hottest chili by the Guinness Book of World Records. They also were using smoke bombs made from the chili to keep elephants out.

Comment on this SOTT Focus

---
Health & Wellness
---
UN 'caught with their pants down' as number of AIDS cases readjusted downward

Maria Cheng
Associated Press
2007-11-20 11:54:00

The number of AIDS cases worldwide fell by more than 6 million cases this year to 33.2 million, global health officials said Tuesday. But the decline is mostly on paper.

Comment on this SOTT Focus

---

MU study finds that sitting may increase risk of disease


University of Missouri-Columbia
2007-11-20 11:58:00

Most people spend most of their day sitting with relatively idle muscles. Health professionals advise that at least 30 minutes of activity at least 5 days a week will counteract health concerns, such as cardiovascular disease, diabetes and obesity that may result from inactivity. Now, researchers at the University of Missouri-Columbia say a new model regarding physical activity recommendations is emerging. New research shows that what people do in the other 15 and a half hours of their waking day is just as important, or more so, than the time they spend actively exercising.

"Many activities like talking on the phone or watching a child's ballgame can be done just as enjoyably upright, and you burn double the number of calories while you're doing it," said Marc Hamilton, an associate professor of biomedical sciences whose work was recently published in Diabetes. "We're pretty stationary when we're talking on the phone or sitting in a chair at a ballgame, but if you stand, you're probably going to pace or move around."

Comment on this SOTT Focus

---

Lobby to Hide Cancer Dangers Has Government's Helping Hand

Michelle Chen
In These Times
2007-11-20 07:05:00

Industry special interests are burying information on cancer-causing chemicals and, according to watchdog groups, the government is helping them do it -- in the name of "data quality."

Comment on this SOTT Focus

---

Flashback: 'The Constant Gardener': What the Movie Missed

Sonia Shah
The Nation
2005-08-30 06:57:00

A lush, atmospheric drama, The Constant Gardener brings unprecedented exposure to crucial issues facing the Western pharmaceutical industry and all those who partake of it. Set mostly in a sun-dappled Kenya and based on a John le Carré thriller, the film is a fierce but flawed indictment of Big Pharma's complicity in African illness and poverty.

Comment on this SOTT Focus

---

Nigeria Takes On Pfizer over 'Killer Drug'

Hauke Goos
Der Spiegel
2007-11-20 06:47:00

The Nigerian government is taking on Pfizer, the world's biggest pharmaceutical company. It accuses the company of using a meningitis epidemic to test an unapproved drug on Nigerian children. Eleven children who participated in the tests died and others were left with disabilities.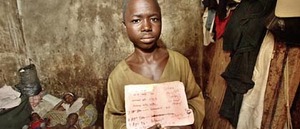 ©Der Spiegel
Anas Mohammed who was one of the children tested with Pfizer's meningitis epidemic experimental drug. He is now suffering brain damage.
Comment on this SOTT Focus
---

Flashback: Medics charged with illegal tests on babies in S. Russia


RIA Novosti
2007-04-02 13:58:00

Prosecutors have charged three medical staff at a private clinic in southern Russia with illegally testing Belgian-made vaccines on children between one and two years of age.


The clinic in the city of Volgograd tested the Varilrix vaccine against chickenpox, and a measles, mumps and rubella vaccine, Priorix-Tetra, on a total of 112 children under a 2005 contract with the Belgian giant GlaxoSmithKline.


"Preliminary investigations showed that the doctors, seeking material benefits, conducted clinical tests of the vaccines with no regard for the children's lives and health," prosecutors said.


Prosecutors said the parents had been unaware of the trials and raised questions when their children fell ill after receiving the vaccines, which work by causing the body to produce its own immunity against the disease.


Comment on this SOTT Focus

---

U.N. slashes AIDS estimates in latest report

Maggie Fox
Reuters
2007-11-20 00:56:00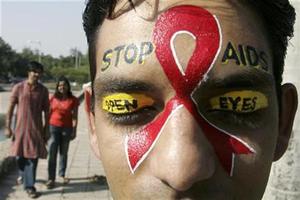 ©REUTERS/Ajay Verma
A volunteer from the AIDS control society takes part in a campaign for AIDS awareness program in the northern Indian city of Chandigarh October 28, 2007.



The United Nations has slashed its estimates of how many people are infected with the AIDS virus, from nearly 40 million to 33 million.

Comment on this SOTT Focus

---

Heart Disease Kills More Women Under 45

Mike Stobbe
Associated Press
2007-11-19 22:14:00

ATLANTA - For decades, heart disease death rates have been falling. But a new study shows a troubling turn _ more women under 45 are dying of heart disease due to clogged arteries, and the death rate for men that age has leveled off.


Comment on this SOTT Focus

---
Science & Technology
---
War has historic links to global climate change

Catherine Brahic
New Scientist
2007-11-20 12:10:00

Climate change and conflict have gone hand-in-hand for the past 500 years, a study reveals.

Comment on this SOTT Focus

---

Diggers sniff out ancient red wine


China Daily
2007-11-20 11:12:00

Wine made some 2,400 years ago was found last Thursday in an ancient tomb in Baishui County, Shaanxi Province.

Local archaeologists said they unearthed a sealed bronze pot containing 2 kg of red liquid during an excavation of an ancient tomb built in the Warring States Period (475 BC - 221 BC). Wafts of the ancient vintage greeted the archaeologists after they opened the pot.

Comment on this SOTT Focus

---

As Above So Below: Led by Robots, Roaches Abandon Instincts

Kenneth Chang and John Schwartz
The New York Times
2007-11-20 04:57:00

Many a mother has said, with a sigh, "If your friends jumped off a cliff, would you jump, too?"

The answer, for cockroaches at least, may well be yes. Researchers using robotic roaches were able to persuade real cockroaches to do things that their instincts told them were not the best idea.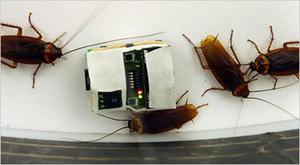 ©The New York Times
Some cockroaches followed the behavior of robotic roaches.
Comment on this SOTT Focus
---

Hubble Zooms in on Heart of Mystery Comet


NASA
2007-11-15 00:00:00

NASA's Hubble Space Telescope has probed the bright core of Comet 17P/Holmes, which, to the delight of sky watchers, mysteriously brightened by nearly a millionfold in a 24-hour period beginning Oct. 23, 2007.

Comment on this SOTT Focus

---

Ancient jade study sheds light on sea trade

Tan Ee Lyn
Reuters
2007-11-20 02:06:00

Over 100 ancient jade artifacts in museums across southeast Asia have been traced back to Taiwan, shedding new light on sea trade patterns dating back 5,000 years, researchers said.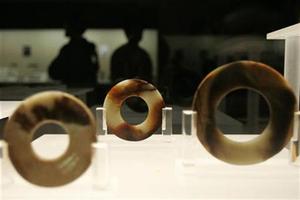 ©REUTERS/Richard Chung
Han Dynasty jade rings are displayed at the National Palace Museum in Taipei January 16, 2007.
Comment on this SOTT Focus
---

Comet Holmes and the case of the Disappearing Tail

Anton Wylie
The Register
2007-11-18 19:56:00

But what's a Comet, anyway?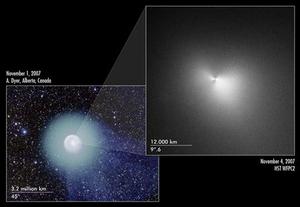 ©REUTERS/NASA, ESA, and H. Weaver/The Johns Hopkins University Applied Physics Laboratory/Handout
A Hubble image (R), taken November 4, 2007, shows the heart of Comet 17P/Holmes. The central portion of the image has been specially processed to highlight variations in the dust distribution near the nucleus. About twice as much dust lies along the east-west direction (the horizontal direction) as along the north-south direction (the vertical direction), giving the comet a "bow tie" appearance. The composite color image at left, taken on November 1, 2007, by an amateur astronomer shows the complex structure of the entire coma, consisting of concentric shells of dust and a faint tail emanating from the comet's right side. The normally sedate Comet Holmes made a bright splash in the sky about two weeks ago, unexpectedly becoming a million times brighter than normal overnight and causing a stir among astronomers.
Comment on this SOTT Focus
---
Our Haunted Planet
---
WI, US: Mystery Substance Falling From Sky


Associated Press
2007-11-19 21:22:00

Something falling from the sky upset some people in the Town of Menasha.

The police department received reports last week of many spots and clumps found on sidewalks, patios and along a flight path for the Outagamie County Regional Airport in Greenville.

Comment on this SOTT Focus

---

Famed NASA Astronaut confirms Extraterrestrials are here

Clark C. McClelland
The Canadian
2007-11-19 19:16:00

Clark C. McClelland is a former ScO, U.S. Space Shuttle Fleet, KSC, Florida 1958 to 1992.

Space Shuttle Columbia during STS-80 took a crew of five astronauts into a 17 day, 15 hour and 54 minute mission around the earth, the longest flight in the history of this vehicle. During this lengthy flight a very strange event occurred that even had crewman Dr. Story Musgrave unable to explain what he observed from the shuttle windows.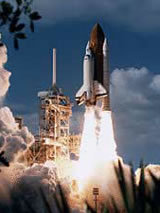 ©The Canadian
STS-80 Lift off from Pad 39B.
Comment on this SOTT Focus
---
Don't Panic! Lighten Up!
---
2 Drunk Drivers Slam Into Same Business


Associated Press
2007-11-19 22:26:00

HIGHLAND TOWNSHIP, Mich. - Police said two men face drunken driving charges after losing control of their cars and simultaneously driving into the same business.

Comment on this SOTT Focus

---
---

Remember, we need your help to collect information on what is going on in your part of the world!
Send your article suggestions to: sott(at)signs-of-the-times.org

---
Click here to return to the Signs of the Times Archive
Click here for today's Signs Page