---
Sections on today's Signs Page:
---
SOTT Focus
---
Signs Economic Commentary for 19 November 2007

Donald Hunt
Signs of the Times
2007-11-19 10:33:00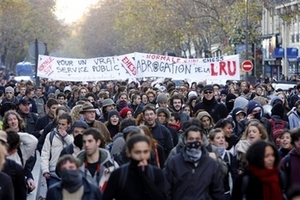 ©2007 AP Photo/Thibault Camus


Summary: The bottom line is that "the system," the one that works for the interests of those who control inconceivable amounts of wealth, will be prevented from locking up by collapsing the dollar and destroying the standard of living of nearly everyone. This is the end result of neoliberal financial deregulation, or "innovation" as the neolibs call it.

Given that, why would anyone want to adopt this system? The only ones who would are the few who would stand to gain unimaginable wealth. The rest would ultimately have their lives ruined. It is hard for Americans who have lived through all this to sit back and watch France begin to go down this path...


Comment on this SOTT Focus
---

John F. Kennedy, Oil, and the War on Terror

Laura Knight-Jadczyk
sott.net
2006-11-20 12:00:00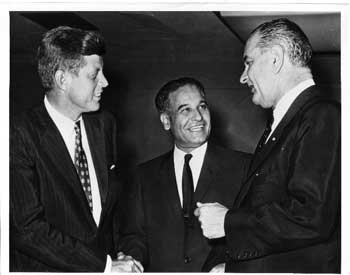 On November 20th, 1963, between 11:30 - 11:40 a.m., President John F. Kennedy met with Lena Horne, Carol Lawrence, DNC chairman John M. Bailey, and others.

Later that day, he issued a statement on the Extraordinary Administrative Radio Conference to Allocate Frequency Bands for Space Radio Communication Purposes, held in Geneva, Switzerland from October 7 to November 8, 1963. He invited other nations to participate in setting up a global communication satellite system. He spoke of "a peace system worldwide in scope."

Following that, John Kennedy sent to the Congress the 17th annual report on U.S. participation in the United Nations, and then he signed into law bill (HR2073) to allow the conveyance of submerged and tidal lands to Guam, the Virgin Islands, and American Samoa if they are needed for economic development or other compelling reason. The John F. Kennedy Presidential Library Archives

At the end of the day, he had less than two days left...


Comment on this SOTT Focus

---

John F. Kennedy and the Titans

Laura Knight-Jadczyk
sott.net
2006-11-20 12:00:00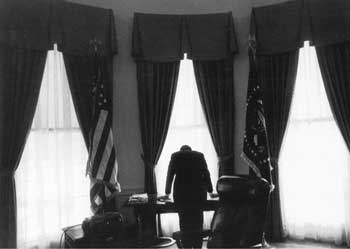 On November 19, 1963, 43 years ago today, at a ceremony in the White House Flower Garden, John F. Kennedy welcomed officers of state education associations of the National Education Association. he remarked: "I realize once again in a very personal way what a tremendous flood of children are coming into our schools..."

He was always concerned about children, his own as well as the children of all Americans and the world.

Comment on this SOTT Focus

---
Best of the Web
---
Coup D'Etat Rumblings in Venezuela

Stephen Lendman
SJ Lendman Blog
2007-11-19 07:04:00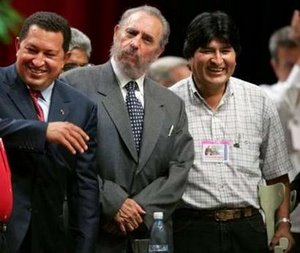 ©Signs of the Times
Hugo Chavez, Fidel Castro, Evo Morales - Three Latin American leaders who refuse US dictate



The Bush administration tried and failed three prior times to oust Hugo Chavez since its first aborted two-day coup attempt in April, 2002. Through FOIA requests, lawyer, activist and author Eva Golinger uncovered top secret CIA documents of US involvement that included an intricate financing scheme involving the quasi-governmental agency, National Endowment of Democracy (NED), and US Agency for International Development (USAID). The documents also showed the White House, State Department and National Security Agency had full knowledge of the scheme, had to have approved it, and there's little doubt of CIA involvement as it's always part of this kind of dirty business. What's worrying now is what went on then may be happening again in what looks like a prelude to a fourth made-in-Washington attempt to oust the Venezuelan leader that must be monitored closely as events develop.

Comment on this SOTT Focus

---

Privileged narcissist Tom Friedman is still insane!

Glenn Greenwald
Salon
2007-11-18 10:15:00

For all the self-satisfied talk about how George Bush is incapable of ever admitting mistakes or changing his mind, our elite pundit class is exactly the same way. Tom Friedman single-handedly did more than anyone else to convince liberals and Democrats to support the invasion of Iraq; the only competitors for that ignominious distinction are Colin Powell and Ken Pollack. And while he has spent the last year or so feigning angst over his years of pro-war cheerleading, he has not changed in the slightest.

His column this morning argues that if Barack Obama becomes President, "he might want to consider keeping Dick Cheney on as his vice president," because Cheney's crazed warmongering is desperately needed to balance Obama's excessive love of negotiations:



Comment on this SOTT Focus

---

Thanksgiving Hypocrisy

Stephen Lendman
SJ Lendman Blog
2007-11-17 11:13:00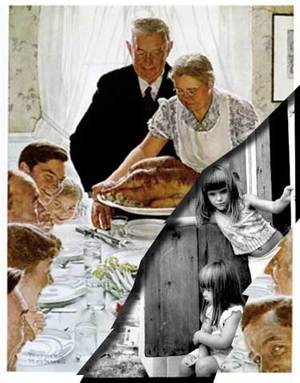 ©Signs of the Times



In the US, Thanksgiving is celebrated on the fourth Thursday of November to give thanks for the year's blessings and bounty. At least that's how it began. It's not, however, the current practice. Most people defile the day's spirit in how they spend it over a full four day holiday weekend - with overindulgent eating, parades, "can't miss" football from Thursday through Sunday, and, key for merchants, the "official" start of the Christmas holiday shopping season. It begins Thanksgiving Friday, is now an orgy of holiday consumerism, continues through Christmas eve, ebbs for a day, then builds again for a final celebratory new year's welcome with more overindulgent eating, drinking, partying, and binge-shopping for nonessentials.

Comment on this SOTT Focus

---

Crisis in the U.S.: "Plan B"?

Richard C. Cook
Global Research
2007-11-14 12:23:00

Strange events are taking place in the U.S.

By August 2007, a lot of very smart people were reading the tea leaves, convinced that the upper echelons of the U.S. government had their own hidden reasons for forecasting an event even more heinous than the attacks of September 11, 2001.

President George W. Bush, Vice President Richard Cheney, and Secretary of the Department of Homeland Security Michael Chertoff had been hinting that another 9/11 could be coming.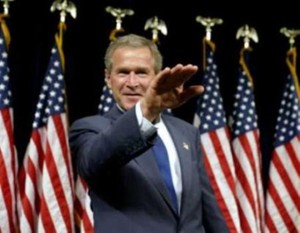 ©Unknown
Comment on this SOTT Focus
---
U.S. News
---
New York firefighters to oppose Giuliani


Ewen MacAskill
2007-11-19 14:03:00

A group of American firefighters opposed to Rudy Giuliani, the Republican front-runner in the 2008 presidential race, are planning to run damaging adverts expressing scepticism about his 9/11 leadership.

The deputy New York fire chief, Jim Riches, whose son, also a firefighter, was killed in the Twin Towers' collapse, said: "TV made him a hero, and we'll use TV to take him down."

Riches and other New York firefighters have been voicing opposition to Giuliani, mayor of the city on 9/11, since he launched his campaign for the Republican nomination earlier this year. But they are now seeking to set up an official organisation that will fund television adverts in a campaign similar to the one that undermined John Kerry in 2004, the Swift Boat Veterans for Truth, which challenged his Vietnam record.

Comment on this SOTT Focus

---

Detroit declared most dangerous US city

David N. Goodman
Associated Press
2007-11-19 13:56:00

In another blow to the Motor City's tarnished image, Detroit pushed past St. Louis to become the nation's most dangerous city, according to a private research group's controversial analysis, released Sunday, of annual FBI crime statistics.

The study drew harsh criticism even before it came out. The American Society of Criminology launched a pre-emptive strike Friday, issuing a statement attacking it as "an irresponsible misuse" of crime data.

The 14th annual "City Crime Rankings: Crime in Metropolitan America" was published by CQ Press, a unit of Congressional Quarterly Inc. It is based on the FBI's Sept. 24 crime statistics report.

Comment on this SOTT Focus

---

Prison system a costly and harmful failure: report

Randall Mikkelsen
Reuters
2007-11-19 07:08:00

The number of Americans in prison has risen eight-fold since 1970, with little impact on crime but at great cost to taxpayers and society, researchers said in a report calling for a major justice-system overhaul.

The report released on Monday cites statistics and examples ranging from former vice-presidential aide Lewis "Scooter" Libby to a Florida woman's two-year sentence for throwing a cup of coffee to make its case for reducing the U.S. prison population.

Comment on this SOTT Focus

---

Convicted Republican Sex offender gets off with no jail time - Just Probations and a fine


downwithtyranny blog
2007-11-19 03:12:00

In a raft of cases where elected GOP closet queens have been caught trying to accost men in public toilets, Florida Republican Rep. Bob Allen, who was found guilty last week, was sentenced yesterday. The Associated Press reports that Allen "was sentenced Thursday to six months of probation for agreeing to pay for oral sex with an undercover officer in a men's park restroom." He could have gotten 2 months in jail.

"Besides probation, the Republican from Merritt Island also was ordered to pay a $250 fine, undergo sexually transmitted disease testing and is not allowed to return to Space View Park," where he offered to perform oral sex on a stranger-- who turned out to be a policeman-- and to pay him $20. Allen claimed he made the offer because he was afraid of Afican-American men.

Comment on this SOTT Focus

---

Hunger Stalks World's Wealthiest Country

Abid Aslam
commondreams.org
2007-11-19 02:28:00

More than one in 10 people in the United States go hungry, according to new official figures that suggest government food programmes are falling short in the world's wealthiest country.

More than 35 million people in a country of some 294 million went hungry last year, 390,000 more than in 2005, according to the U.S. Department of Agriculture's latest Household Food Security report.

Of the total, 12.63 million were children. Put another way, nearly one in five U.S. children either went without enough food during the course of the year or had food but could never take future meals for granted.


Comment on this SOTT Focus

---

Kucinich protests Army training school

HARRY R. WEBER
Associated Press
2007-11-19 00:56:00

COLUMBUS, Ga. - Democratic presidential hopeful Dennis Kucinich said Sunday the thinking that went into producing an Army school blamed for human rights abuses in Latin America was the same that led the U.S. to war in Iraq and could cause it to raid Iran.

Kucinich was speaking at the 18th annual protest of the school at Fort Benning that trains Latin American soldiers, police and government officials. One of his first acts as president if elected would be to close the school, he said.

"The type of thinking that produced this school is the same type of thinking that produced the war in Iraq and is producing a war against Iran," Kucinich said. The Ohio congressman and former Cleveland mayor was addressing a crowd estimated by local police to number roughly 10,000.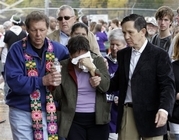 ©(AP Photo/Rob Carr)
Democratic presidential hopeful, Rep. Dennis Kucinich, D-Ohio, right, and the Rev. Roy Bourgeois, left, comfort a crying Adriana Bartow, center, after placing a cross at the gates of Army school at Fort Benning, during the 18th annual protest of the school which trains Latin American soldiers, police and government officials Sunday Nov. 18, 2007, in Columbus, Ga.
Comment on this SOTT Focus
---

Thousands protest army training

Matthew Bigg
Reuters
2007-11-18 22:41:00

Thousands of people demonstrated outside a big U.S. Army base on Sunday to demand the closure of a defense department training school they say promotes torture and murder in Latin America.

Long-shot Democratic presidential hopeful Dennis Kucinich joined the annual protest outside the Fort Benning Army base in Georgia to shut down the Western Hemisphere Institute for Security Cooperation.

Comment on this SOTT Focus

---

Suicide epidemic among veterans

Armen Keteyian
CBS News
2007-11-13 21:16:00

They are the casualties of wars you don't often hear about - soldiers who die of self-inflicted wounds. Little is known about the true scope of suicides among those who have served in the military.

But a five-month CBS News investigation discovered data that shows a startling rate of suicide, what some call a hidden epidemic, Chief Investigative Reporter Armen Keteyian reports exclusively.



Comment on this SOTT Focus

---

Privileged narcissist Mitt Romney: Perfect tough guy for right-wing war cheerleaders

Glenn Greenwald
Salon
2007-11-15 09:47:00

A New York Times profile this morning details what Mitt Romney was doing during the Vietnam War. Although the article reflects quite poorly on his character, it demonstrates why his candidacy is resonating among our country's right-wing war-cheerleading faction. Romney's life reflects that faction's perverse "values" perfectly.

While many of his fellow citizens from 1966 to 1969 were being killed in Vietnam, Romney -- "a sheltered child of privilege" -- spent those years in Paris and other cities in France trying to convert the French to Mormonism, which enabled him to obtain a "missionary" deferment. When Romney and his fellow Mormon missionaries encountered anti-American sentiment from war opponents, they decided that the French -- unlike Romney and his war-supporting, war-avoiding friends -- were "weak":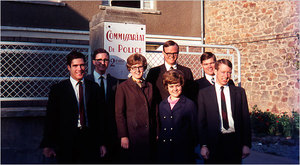 ©The New York Times
Romney converting the French to Mormonism in the 1960s
Comment on this SOTT Focus
---

State Dept official asks to cancel Blackwater hearing


Reuters
2007-11-17 23:07:00

The lawyer for State Department Inspector General Howard Krongard asked on Saturday that he not be called to testify before Congress on discrepancies between his statements and those of his brother over the brother's ties to the Blackwater security firm.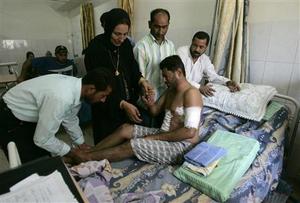 ©REUTERS/Ceerwan Aziz
A man who was wounded in a shooting attack by the security guards of Blackwater firm on Sunday, is helped by his relatives in a hospital in Baghdad, September 20, 2007.
Comment on this SOTT Focus
---

More BS about incomes: U.S. Treasury Report on income mobility twists facts

Mark R. Palermo
Poleclaw
2007-11-17 22:11:00

The United States Treasury - funded by your tax dollars - released a report (the "Report") yesterday that is, in my opinion, a propaganda piece in the war against the middle- and lower-income classes being waged by the current administration and its allies.

Comment on this SOTT Focus

---

Malnourished Twins Found Near Dead Woman


Associated Press
2007-11-17 16:48:00

OLATHE, Kan. - Authorities responding to a report of a foul odor found malnourished 3-week-old twins under a bed in an apartment containing their mother's decomposing remains.


Comment on this SOTT Focus

---

Part of N.J. Airport Evacuated Over Odor


Associated Press
2007-11-17 16:44:00

NEWARK, N.J. - Part of a Newark Liberty International Airport terminal was evacuated Saturday as authorities investigated a possible gas leak, a spokesman for the Port Authority of New York and New Jersey said.


Comment on this SOTT Focus

---

Two killed in Iowa balloon crash


Associated Press
2007-11-17 08:08:00

HAMPTON, Iowa - A hot air balloon hit a power line and crashed into a farm field Friday, killing two people and injuring a third, a sheriff said.

The balloon was descending when it hit the line. The balloon and the basket separated and the basket fell 60 feet to the ground, Franklin County Sheriff Larry Richtsmeier said.

Comment on this SOTT Focus

---

FAA reassures travelers after near-miss

Dave Carpenter
Associated Press
2007-11-17 01:30:00

Air traffic control errors like the one that almost caused two airliners to collide near Chicago this week remain extremely rare and staffing levels are adequate despite controllers' complaints of fatigue and overwork, a federal aviation official said Friday.

The reassurance comes just ahead of the start of the holiday travel season and at a time when even the White House has publicly acknowledged the worsening problem of air congestion.

Comment on this SOTT Focus

---
UK & Euro-Asian News
---
Kazakhstan: Appearance of Damaging Audio Tapes Perhaps Linked to Aliyev Trial

Joanna Lillis
eurasianet.org
2007-11-19 17:02:00

Leaked tape recordings that expose allegedly illicit practices by members of President Nursultan Nazarbayev's administration may be connected to the trial of former presidential son-in-law Rakhat Aliyev, local political analysts believe.

A new batch of tapes was publicized on two pro-opposition websites - kub.info and inkar.info - in mid-November. The recordings purportedly contain the voices of high-ranking government officials discussing illicit campaign-financing methods. On one tape, a voice alleged to be Nazarbayev's is heard telling an aide to hit up some of the country's most influential entrepreneurs for large-scale "donations" to the pro-presidential Nur Otan Party.

Comment on this SOTT Focus

---

UK: Father's head kicked 'like a football', court told

James Orr
The Guardian
2007-11-19 15:12:00

A teenager whose father died after confronting a gang of drunk youths today told a court how the group had kicked his head "like a football".

Zoe Newlove, 18, wept as she described seeing her 47-year-old father attacked and beaten in the street.



©PA
Garry Newlove, who was killed after confronting a gang of youths outside his home in Warrington, Cheshire.



Garry Newlove, from Warrington, Cheshire, was beaten outside his home after questioning the group over who had been vandalising his wife's car.

The gang then turned on the sales manager, punching him to the ground and kicking him in the head as his daughter looked on.

Comment on this SOTT Focus

---

Dutch police arrest killer on run


Press Association
2007-11-19 15:10:00

A convicted murderer who was on the run for more than 10 years has been arrested in Holland, police said.

James Hurley was serving life for the murder of off-duty Pc Frank Mason during a bungled security van raid in Hemel Hempstead, Hertfordshire, in 1988. He escaped while he was being moved to Wandsworth Prison in south London by bus in 1994.

Hurley, 45, was arrested by Dutch police investigating a suspected drugs factory in The Hague on November 9.

Pc Mason's widow, Jill, said: "I am really pleased to hear the news that Hurley has been caught. It doesn't bring Francis back, but Hurley needs to serve time for the crime he committed."

Officers from the Metropolitan Police, Hertfordshire Constabulary and other enforcement agencies have struggled to trace Hurley in the 13 years since his escape.

In 2004 Scotland Yard issued a digitally-aged picture of Hurley, and offered a £10,000 reward for information leading to his capture.

Comment on this SOTT Focus

---

Be Afraid! Second bird flu outbreak in East Anglia

Peter Walker and James Orr
The Guardian
2007-11-19 14:59:00

A second case of the deadly H5N1 strain of bird flu has been confirmed on the Norfolk-Suffolk border, it was announced today.

The news comes just days after confirmation of an outbreak at the Redgrave Park farm, operated by Redgrave Poultry.

More than 28,000 free-range turkeys on four farms closely linked to the infected site, in Suffolk, were culled following the outbreak.

"We have confirmed a second case of H5N1," a spokeswoman for the Department for Environment, Food and Rural Affairs said.

Comment on this SOTT Focus

---

Make-or-break moment for Sarkozy over strike

Adam Sage
The Times
2007-11-18 22:43:00

President Sarkozy faces a make-or-break week in his stand-off with French unions, with the industrial unrest that has paralysed the country's transport network set to spread to schools, hospitals, the Bank of France and even the weather office.

Comment on this SOTT Focus

---

Ex-guerrilla wins Kosovo election before showdown

Matt Robinson
Reuters
2007-11-18 22:32:00

A party led by ex-guerrilla Hashim Thaci has won Kosovo's parliamentary election, according to unofficial results, and is set to lead it into a showdown with Serbia on the ethnic Albanian majority's demand for independence.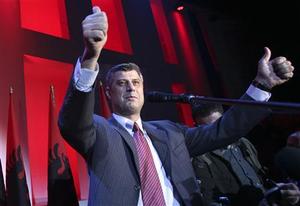 ©REUTERS/Hazir Reka
The head of Democratic Party of Kosovo Hashim Thaci gestures to his party supporters after claiming victory in Kosovo's parliamentary election in Pristina early November 18, 2007.
Comment on this SOTT Focus
---

Ukraine Mine Blast: Death toll now at 63 leaving 37 missing

Lina Kushch
Reuters
2007-11-18 22:00:00

A methane explosion ripped through a mine in Ukraine's Donbass coalfield on Sunday, killing at least 63 miners and leaving 37 missing in underground shafts engulfed by fire and smoke.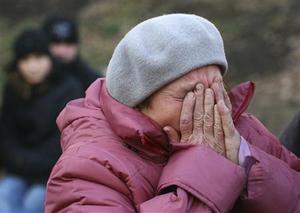 ©REUTERS/Photomig
A woman reacts after a methane explosion killed at least 28 miners in the eastern Ukrainian city of Donetsk November 18, 2007.
Comment on this SOTT Focus
---

Death toll in eastern Ukraine coalmine explosion rises to 33


RIA Novosti
2007-11-18 14:41:00

The death toll in eastern Ukraine, following a methane explosion at a coalmine has risen to 33, and 77 miners are missing, Ukrainian Vice-Premier Andriy Klyuyev said on Sunday.

The Zasyadko mine in the Donetsk Region was hit by an explosion on the night of November 17-18.

The vice-premier said a fire was still raging in the coalmine.

Comment on this SOTT Focus

---

Dutch Justice Ministry blocks employees from using Wikipedia


Associated Press
2007-11-18 14:22:00

The Dutch Justice Ministry said it would temporarily block its 30,000 employees from using Wikipedia, the online encyclopedia, after a magazine reported that more than 800 entries had been edited from ministry computers.

Though most of the changes the magazine, Intermediar, said it found were non-objectionable, some involved changing the positions of political parties or the profiles of figures in criminal cases. Many others were obscene.

Comment on this SOTT Focus

---

Update: At least 28 dead and 70 missing in Ukrainian mine blast

Lina Kushch
Reuters
2007-11-18 06:19:00

Donetsk, Ukraine - An explosion ripped through a colliery in Ukraine's Donbass coalfield on Sunday, killing at least 28 miners and leaving 70 missing in the latest of a string of accidents in the region's outdated mines.


©Reuters
A rescue worker holds a map before the start of a rescue operation in a colliery, where a methane explosion killed at least 17 miners, in the eastern Ukrainian city of Donetsk November 18, 2007. An explosion ripped through a colliery in Ukraine's Donbass coalfield on Sunday, killing at least 28 miners and leaving 70 missing in the latest of a string of accidents in the region's outdated mines.
Comment on this SOTT Focus
---

China firemen told to abstain from sexual bribes


Reuters
2007-11-18 00:00:00

China has banned fire department officials from receiving sexual favors as bribes from companies seeking their business, local media reported on Friday.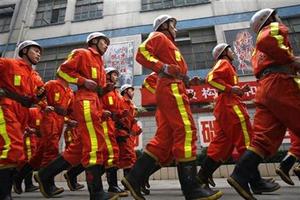 ©REUTERS/Nir Elias
Firefighters run to position during a training session at a fire station in Shanghai February 20, 2007.
Comment on this SOTT Focus
---

Ireland: Family of seven are killed as blaze sweeps through home

Henry McDonald
The Guardian
2007-11-14 10:18:00

Police in Northern Ireland were last night investigating reports of a fracas outside a house where less than two hours later five children and two adults died in a fire. Seven members of one family, including a baby only months old, perished after fire swept through their home in Omagh.The toll made it one of the worst house fire tragedies in Northern Ireland's history.

Arthur McElhill and Lorraine McGovern died along with their five children in the blaze which neighbours reported around 4.55am yesterday. Shortly before 3am locals said there had been a loud commotion outside the family home, allegedly involving the parents.

Comment on this SOTT Focus

---

Reports: Moscow May Deploy Missiles


Associated Press
2007-11-14 10:03:00

A senior general warned Wednesday that Russia could deploy short-range missiles to Belarus as part of efforts to counter the planned deployment of U.S. missile defense sites in Europe, Russian news reports said.

Col. Gen. Vladimir Zaritsky, the chief of artillery and rocket forces for the Russian Ground Troops, said that ''any action meets a counteraction, and this is the case with elements of the U.S. missile defense in Poland and the Czech Republic,'' the ITAR-Tass news agency reported.

Comment on this SOTT Focus

---

Russian president supports military draft


RIA Novosti
2007-11-17 09:39:00

President Vladimir Putin said Friday he supported the parliament's decision to maintain conscript service in the Russian Armed Forces, while reducing its term to one year.

"The State Duma has made a weighted and absolutely right decision to cut the service term to 12 months, while maintaining the military draft," Putin said at a meeting with members of the United Russia faction at the lower house of the Russian parliament.

He said that the law on reduction of the term of conscript service well-fitted the current trend on strengthening Russia's defense capability, including the modernization of the Russian army and the preparation of professional cadre for the Armed Forces.

Comment on this SOTT Focus

---

Russia abandons key Cold War arms treaty


Agence France-Presse
2007-11-17 01:23:00

The Russian senate voted Friday to suspend compliance with a key Cold War treaty limiting conventional military forces across Europe, drawing renewed Western criticism.

The unanimous vote in the upper house Federation Council followed last week's decision in the lower house of parliament, the State Duma, to freeze Moscow's participation in the Conventional Forces in Europe (CFE) treaty from December 12.

Comment on this SOTT Focus

---
Around the World
---
Chavez in Tehran: "Empire of dollar is crashing"

Parisa Hafezi
Reuters
2007-11-19 13:18:00

Venezuelan President Hugo Chavez said on Monday the "empire of the dollar is crashing", a day after his country and anti-U.S. ally Iran advocated action over the weakening U.S. currency during an OPEC summit in Riyadh.

Chavez, who on Saturday said oil prices could double to $200 per barrel if the United States attacks Iran over its disputed atomic ambitions, spoke to reporters after talks with his Iranian counterpart Mahmoud Ahmadinejad in Tehran.

Comment on this SOTT Focus

---

Pakistan court bulldozes through rulings for Musharraf

Kamran Haider
Reuters
2007-11-19 07:06:00

ISLAMABAD - Pakistan's Supreme Court, packed with government-friendly judges since the imposition of emergency rule, dismissed on Monday the main challenges to President Pervez Musharraf's re-election last month.

Once the court clears Musharraf's October 6 victory, he has vowed to quit as army chief and become a civilian president, although he remains under fire from the opposition and Western allies for setting back democracy in nuclear-armed Pakistan.

Comment on this SOTT Focus

---

Cambodia police arrest Khmer Rouge president

Ek Madra
Reuters
2007-11-19 07:16:00

PHNOM PENH - Rifle-toting Cambodian police arrested ex-Khmer Rouge President Khieu Samphan on Monday, the latest member of Pol Pot's inner circle to be detained by the U.N.-backed "Killing Fields" tribunal.

The French-educated guerrilla leader was whisked from a Phnom Penh hospital by police convoy to the court compound to face Cambodian and international judges probing one of the 20th century's darkest chapters.

Comment on this SOTT Focus

---

US Media Bias and Recent Student Violence in Venezuela

JoJo Farrell
commondreams.org
2007-11-15 03:02:00

Why is it that the U.S. media condemns Venezuelan President Hugo Chávez for limiting freedom of press while in the same breath self-censoring their Venezuelan news coverage to such an extent that it completely distorts the story? This has been the case ever since Chávez came to office, but last week, after the incidents at the Central Venezuelan University, the asymmetries once again were violently thrust to the surface.

Comment on this SOTT Focus

---

Pakistan: US envoy brought 'nothing new'

Paul Haven
Associated Press
2007-11-19 01:02:00

President Gen. Pervez Musharraf's government dismissed a last-ditch U.S. call to end emergency rule, leaving the Bush administration with limited options Sunday in steering its nuclear-armed ally back toward democracy.

Pakistan said U.S. Deputy Secretary of State John Negroponte brought no new proposals on a make-or-break visit, and received no assurances after urging Musharraf to restore the constitution and free thousands of political opponents.

"This is nothing new," Foreign Ministry spokesman Mohammed Sadiq told The Associated Press. "The U.S. has been saying this for many days. He (Negroponte) has said that same thing. He has reiterated it."

Locked in a battle with increasingly powerful Islamist militants, Pakistan is seen as a key front in the war on terror. U.S. officials are clearly fearful that the emergency rule imposed more than two weeks ago could lead to a potentially destabilizing round of political turmoil.

Comment on this SOTT Focus

---

Japanese whalers should stay home: NZ PM


terradaily.com
2007-11-18 23:07:00

Japanese whalers heading for the Southern Ocean to kill nearly 1,000 whales should have stayed home, New Zealand Prime Minister Helen Clark said Monday.

"We don't like the Japanese whaling fleet being down there at all," Clark said on television.

Japan's whaling fleet set off Sunday towards the Southern Ocean with plans to kill around 950 whales during a five-month voyage.

Clark said it was difficult for New Zealand to offer help in the isolated region north of Antarctica if any of the Japanese vessels got into trouble.

Last year a fire on the fleet leader, the 8,000-tonne Nisshin Maru, killed a man and there was conflict between the whalers and protest vessels.

"It would just be better if the Japanese stayed home and didn't come down under the guise, the deception, the claim that it is scientific whaling when they want to take a thousand whales," Clark said.

Comment on this SOTT Focus

---

'Greener, reliable' OPEC wraps up politically-charged summit


terradaily.com
2007-11-18 23:02:00

OPEC leaders wrapped up a rare summit on Sunday pledging to provide reliable supplies of oil to the world, but the US-Iranian nuclear standoff cast a pall over the message of dependability.

A final declaration from the newly enlarged oil exporters' group, which welcomed back Ecuador as its 13th member, urged world peace to help stabilise prices and included a commitment to help fight global warming.

The cartel turned a deaf ear to demands from consumer countries for it to raise its output, however, which will help prop up record crude prices of nearly 100 dollars per barrel this week.

Comment on this SOTT Focus

---

Greenpeace slams 'unsustainable' tuna catch


terradaily.com
2007-11-18 22:57:00

An international commission designed to protect the bluefin tuna has effectively increased the fishing quota for 2008, environmental group Greenpeace said Sunday, saying the move was unsustainable.

Greenpeace said the annual meeting of the International Commission for the Conservation of Atlantic Tunas (ICCAT), held in Turkey, had approved a nearly 1,000-tonne increase in the 2008 catch above the official quota.

The group said the move was another blow to a fish that is being hunted to extinction.

The increases will add to an "already unsustainable quota that will again in 2008 be around 29,500 tonnes," Sebastian Losada, Greenpeace Spain's Oceans Campaigner, said.

Comment on this SOTT Focus

---

Rescuers scour Mount Kenya jungle for missing wildlife pilot


terradaily.com
2007-11-18 22:55:00

Kenyan rescuers on Sunday scoured a forested Mount Kenya region in search of the country's chief wildlife pilot and his helicopter missing for four days, an official said.

The aerial and ground search, led by Kenyan army, continued in Mount Kenya, about 110 kilometers (70 miles) north of Nairobi, for the Kenya Wildlife Service chief pilot missing since Thursday, said the agency's spokesman Paul Udoto.

"(The search) has been stepped up with mobilisation of more resources and personnel from various government agencies," Udoto said in a statement.

Comment on this SOTT Focus

---

Cooling Down Begins At Svalbard Global Seed Vault


terradaily.com
2007-11-18 22:47:00

Refrigeration units began pumping chilly air deep into an Arctic mountain cavern today, launching the innovative and critical "cooling down" phase of the Svalbard Global Seed Vault in advance of its official opening early next year as a fail-safe repository of the world's vital food crops. Svalbard is now three days into the three-month "Polar Night" period when there is 24 hours of complete darkness.

Engineers working for the government of Norway, which is building the facility on the Svalbard archipelago, launched the cooling operation that, over the next two months, will bring the temperature of the sandstone rock surrounding the seed vault from its current -5 degrees Celsius (23 degrees Fahrenheit), to -18 degrees Celsius (about 0 degrees Fahrenheit). The vault is to be officially opened 26 February 2007.

"It's very satisfying to see the vault evolve from a bold concept to an impressive facility that has everything we need to protect crop biodiversity," said Mr. Terje Riis-Johansen, Norway's Minister of Agriculture and Food.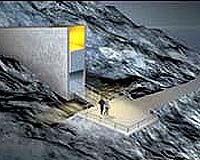 ©unknown
With its capacity to hold up to 4.5 million seed samples, the vault will eventually house virtually every variety of almost every important food crop in the world. The vast collection is intended as a hedge against disaster so that food production can be restarted anywhere on the planet should it be threatened by a regional or global catastrophe. Thus, it is critical that the vault have the technical capability to keep seeds cool and viable for a long period of time.
Comment on this SOTT Focus
---

Brazil eyes nuclear sub to defend oil

Alan Clendenning
Associated Press
2007-11-18 22:30:00

This month's discovery of a monster offshore oil reserve justifies Brazil's plan to build a nuclear submarine because it would be used to protect the find, the defense minister said.

"When you have a large natural source of wealth discovered in the Atlantic, it's obvious you need the means to protect it," Nelson Jobim said Thursday at a defense conference in Rio de Janeiro.

Comment on this SOTT Focus

---

Australian gold mine collapses as 27 miners freed


Reuters
2007-11-18 22:29:00

All 27 miners who were trapped underground after a gold mine collapsed in Australia's southeastern state of Victoria have been rescued, police said on Monday.

"All miners are out and brought to safety," said a spokeswoman for Victoria's state police.

Comment on this SOTT Focus

---

22 sailors rescued from ship that sank in Sea of Japan


RIA Novosti
2007-11-18 14:39:00

Twenty-two sailors have been rescued from a freight ship that sank in the Sea of Japan on Sunday, a spokeswoman for Russia's regional emergencies department said.

The timber freighter Kasper-1, sailing under the flag of Saint Vincent and Grenadines, was en route from the Russian Far Eastern port of Nakhodka to China when it sank in a storm 180 miles south of the port. Its Russian crew of 36 boarded four life rafts, the ministry earlier said.

Comment on this SOTT Focus

---

Neoliberalism's Price Tag: 150,000 Farm Suicides in India from 1997 Through 2005

P. Sainath
Counterpunch
2007-11-18 09:23:00

A Farmer is Committing Suicide Every 32 Minutes

Close to 150,000 Indian farmers committed suicide in nine years from 1997 to 2005, official data show. While farm suicides have occurred in many Indian states, nearly two thirds of these deaths are concentrated in five states where just a third of the country's population lives. This means that farmers' suicides occurred in those (mainly cash crop) regions with appalling intensity.


Comment on this SOTT Focus

---

From the killing Fields! Afghan operation kills, wounds 100 Taliban: police


Agence France-Presse
2007-11-18 08:20:00

KANDAHAR - Combined Afghan, Canadian and other troops backed by gunship helicopters killed or wounded about 100 Taliban in raids on a stronghold in southern Afghanistan, officials said Sunday.

The operation, launched Saturday in Kandahar province, also cost the lives of two Canadian troops and their interpreter, as well as an Afghan soldier, in deaths that have already been announced.

"Our information from the area says that 100 Taliban have been killed and wounded," Kandahar police chief Sayed Agha Saqeb told AFP.

Comment on this SOTT Focus

---
Big Brother
---
Three Weekend Deaths Tied to Tasers

David Schoetz
ABC News
2007-11-19 16:46:00

Three men died this weekend after being zapped by Tasers during confrontations with police.

The three deaths came one week after a video surfaced of a Polish immigrant writhing in pain at Vancouver International Airport moments after being Tasered by Canadian police. The 40-year-old man died a short time later.


Comment on this SOTT Focus

---

Healthy 20 year old Tasered to death

Sarah Fortney
Frederick News Post
2007-11-19 08:35:00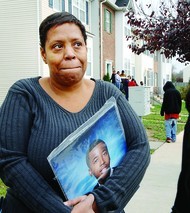 ©Bill Green
Cassandra Rollings, a family friend, holds a photograph of Jarrel Gray, 20, who died early Sunday morning after being struck by a taser by police responding to a reported fight on Ladd Court off Crestwood Boulevard.



Frederick, Maryland - A 20-year-old man died early Sunday after he was struck by a Taser, according to the Frederick County Sheriff's Office.

A deputy, whose name was not released by police, arrived at the 7000 block of Gresham Court East, near Crestwood Boulevard about 4:54 a.m., after a fight was reported.

There, the deputy found four people fighting outside and deployed a Taser, striking the 20-year-old man, spokeswoman Cpl. Jennifer Bailey said.

Comment on this SOTT Focus

---

Singapore: Students defy Myanmar protest ban at ASEAN summit

Koh Gui Qing
Reuters
2007-11-18 00:44:00

A small group of international students at Singapore universities sought to defy a ban on protest in the city-state on Monday, calling for democracy in Myanmar at a summit of Southeast Asian nations.

Singapore has banned all outdoor protest at the ASEAN summit and rejected an opposition party's request to stage a Myanmar protest. It has also designated the summit venue as a "protected areas", giving police the authority to search or detain anyone in the area or ask them to leave.

Comment on this SOTT Focus

---

Police to search for guns in homes

Maria Cramer
The Boston Globe
2007-11-17 19:19:00

Boston police are launching a program that will call upon parents in high-crime neighborhoods to allow detectives into their homes, without a warrant, to search for guns in their children's bedrooms.

The program, which is already raising questions about civil liberties, is based on the premise that parents are so fearful of gun violence and the possibility that their own teenagers will be caught up in it that they will turn to police for help, even in their own households.

Comment on this SOTT Focus

---

After a Death, Use of Taser in Canada Is Debated

Ian Austen
The New York Times
2007-11-17 11:20:00

OTTAWA - A video recording showing an emotionally wrought immigrant dying after being hit with a police Taser at an airport last month has touched off a fierce debate in Canada on police actions in the case and the rules governing use of the weapon.


Comment on this SOTT Focus

---

Israeli communications professor warns authorities must adopt more sophisticated means of monitoring terror groups online


Associated Press
2007-11-17 09:26:00

International efforts to target terrorist misuse of the Internet must be better coordinated, experts said Thursday.

The experts made their comments on the sidelines of a closed-door meeting at the Vienna-based Organization for Security and Cooperation in Europe. The meeting was intended to identify new approaches for fighting the use of the Web for terrorist purposes. About 100 specialists from 40 countries are expected to attend the two-day gathering, which began Thursday afternoon.

''Unfortunately, there is not a coherent strategy in Europe, especially among the 27 European Union member nations, as to what to do,'' said Sajjan Gohel, director for international security at the London-based Asia-Pacific Foundation.

Comment on this SOTT Focus

---
Axis of Evil
---
"We are all Gulf War victims now": Depleted uranium - a way out?

Felicity Arbuthnot
Mehr News Agency
2007-11-19 17:16:00

The term Persian Gulf War Syndrome is now known worldwide -- but -- after the 1991 Iraq war, as formerly A1 fit soldiers fell ill with debilitating symptoms in their thousands, the cause was, for two years, a "mystery".

It was in 1993, when a group of twenty-four affected soldiers approached Professor Asaf Durakovic, one of the world's leading experts on the effects of radiation, that a cause came to light.



Comment on this SOTT Focus

---

Daniel Ellsberg Says Sibel Edmonds Case 'Far More Explosive Than Pentagon Papers'

Brad Friedman
Brad Blog
2007-11-19 16:51:00

'Gagged' FBI Whistleblower, Risking Jail, Says American Media Has Refused Her Offer to Disclose Classified Information, Including Criminal Allegations, Information Concerning 'Security of Americans'

Charges Several Mainstream Publications Have Been Informed of 'Full Story' by Other FBI Leakers Nearly a Year Ago, Have Remained Mum...

Comment on this SOTT Focus

---

Flashback: Bedouins Remember Israeli Massacres of Egyptian POWS


Associated Press
1995-08-22 13:18:00

The bedouins remember the massacres.

How Israeli troops killed dozens of Egyptian prisoners of war and threw their bodies into wells or left them in the desert. And how the bedouins would gather the bodies and bury them.

Comment on this SOTT Focus

---

Flashback: Debate Tainting Image of Purity Wrenches Israelis; A More Open Society Takes Up Killing of POWs During Wars

Barton Gellman
Washington Post
1995-08-18 13:14:00

Two weeks ago, local journalists approached an aging retired general, one of the few men to have fought in every Israeli war, and asked about a recent scholarly report. Was it true, they inquired, that he had executed Egyptian prisoners in 1956?

Blunt and even brutal in the affirmative, Arye Biro set the stage for what is becoming an impassioned national debate. This week, as more soldiers came forward to say they saw fellow Israelis kill unarmed enemies in decades past, a long-suppressed public reckoning began.

Comment on this SOTT Focus

---

Israel to put off Gaza invasion until after failed peace summit

Hanan Greenberg
Ynet News
2007-11-19 08:23:00

If Annapolis peace conference fails, there's good chance IDF will push for large-scale Gaza operation in order to curb Hamas terror and prevent organization's further military buildup, officials say

Comment on this SOTT Focus

---

Top Neocons Call for US to Invade Pakistan

Khalid Hasan
Pakistan Daily Times
2007-11-19 07:15:00

Two experts have proposed that the US should take pre-emptive action to secure Pakistan's nuclear weapons before they fall into the wrong hands.

Comment on this SOTT Focus

---

Flashback: Apocalypse now

Robyn Williams
abc.net.au
2007-12-10 02:28:00

Melbourne neuroscientist Dr John Reid is somewhat sceptical about the ability of science to rescue humanity from its own folly. He suggests that our planet will be unable to support an ever increasing population and talks about ways to limit population growth.

[Below is a transcript from an interview with ABC (Australia)]

Comment on this SOTT Focus

---

'Shin Bet's policy means death': Palestinian refused entry to Israel dies of cancer


Ynet
2007-11-18 09:18:00

After being refused entry to Israel for four months, young Palestinian cancer patient dies Saturday. 'Shin Bet's policy means death,' say Physicians for Human Rights.

Na'al al-Kurdi, 21, from Gaza was diagnosed with cancer and hepatitis, but had not been granted permission to enter Israel for medical treatment. On Saturday, days after the High Court ordered the State to reexamine its decision regarding the transfer of seven Palestinian patients from Gaza into Israel for treatment, Na'al died.

"We warned that those patients cannot wait for a decision to be made," saud Physicians for Human Rights, and cautioned that without proper treatment, more patients would die.

Comment on this SOTT Focus

---

Flashback: Israel is a bottomless pit of inhuman cruelty: 'How can a dying man pose a security threat?'

Roi Mandel
Ynet
2007-11-13 09:16:00

High Court orders State to reexamine its decision not to allow seven gravely ill Palestinians from Gaza entry into Israel or passage to West Bank, Jordan to receive life-saving treatment.

Na'al al-Kurdi, 21, from Gaza is dying of cancer; for the past four months Na'al has been waiting for a permit from the State of Israel to enter the country in order to receive medical care in one of its hospitals. This permit has not been granted so far due to "security concerns."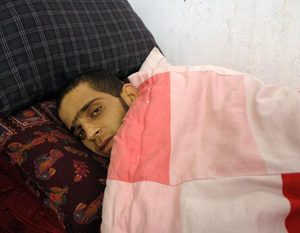 ©Unknown
Na'al al-Kurdi. Can't stand up



On Monday the High Court has ordered the State to reexamine its decision regarding the transfer of seven Palestinian patients from Gaza into Israel for treatment, and issue a decision on the matter within one week.

The High Court's ruling came following a petition by Physicians for Human Rights filed last week. Some of the organization's members said they were astonished by the state's refusal to allow people in critical condition to enter Israel on the pretense that they posed a security threat.

The group petitioned the court last Thursday and requested that 11 patients in critical condition be allowed entry into Israel, or passage to the West Bank or Jordan in order to receive life-saving treatment there.

On Monday morning, shortly before the High Court handed down its ruling on the petition, the Shin Bet declared it would allow four of the 11 patients entry into the country.



'Can't even stand up'



One of those whose entry has been banned is Na'al, who suffers from a carcinogenic tumor in his testicles. Na'al has undergone chemotherapy at the Shifa hospital in Gaza, but last July his doctors recommended that he undergo further tests at the Sourasky Medical Center in Tel Aviv.

Comment on this SOTT Focus

---

Flashback: "Why Torture?"

Steven Jonas
Bestcyrano.org
2007-10-17 08:56:00

UPDATED: OCT 17, 2007 The Political Junkies.net Column No. 167

The US government use of torture is in the news once again, and as long as BushCheney are in power it will be, off and on. For they have made its use into US government policy. Of course, they describe whatever it is that is being done as "not torture." They then go on to say that a) "we can't give you any details because: a) it's classified and b) anyone who spills the beans will be "aiding and abetting terrorism and terrorists" (as if such persons didn't already know from first-hand experience with Georgite torture at the hands of either US torturers or those of allies such as Egypt). This is done, and was done in a picture-perfect version by the White House Press Secretary in response to the revelations of the current secret program of torture carried out after Bush said "we-don't-torture," because that's what they want to have the discussion on: "what's torture?"


Comment on this SOTT Focus

---

Under Siege, Life in Gaza Just Shrinks

Steven Erlanger
The New York Times
2007-11-18 09:12:00

IT'S a miserable time to be a Gazan.

Hopes were high in 2005, when Israel unilaterally withdrew its troops and 9,000 Jewish settlers, and the international community lined up to help the Palestinians make Gaza a model for their potential state.

But happy endings are rare in this part of the world. In the last year, life in Gaza has been plagued by criminal gangs as well as fighting among Palestinian groups. Some rocket barrages aimed at Israel fall on Gaza itself, and Israeli retaliation for the rest ranges from military strikes to economic quarantine.

Months of battling between the main political factions, Fatah and Hamas, culminated in a Gazan civil war in June, with 160 people killed and 800 wounded, many of them civilians. Hamas, which is classified as a terrorist group by Israel, the United States and the European Union, was the winner.


Comment on this SOTT Focus

---

German TV interview: US president repeats "Third World War" warning

Ulrich Rippert
Global Research
2007-11-18 08:57:00

Shortly before the arrival on Saturday of German Chancellor Angela Merkel at the president's ranch in Crawford, Texas, George W. Bush declared, "We definitely need Germany's help on issues like Iran."

He thus made it clear that the visit of the Christian Democratic Union (CDU) chancellor, which came immediately after the Washington talks with French President Nicolas Sarkozy, should be seen in direct connection with US threats of war against Iran.

Comment on this SOTT Focus

---

Israel ranks 2nd in human trafficking


Press TV
2007-11-17 08:32:00

Thousands of women are being smuggled into Israel where they are constantly subjected to violence and abuse, a new report says.

According to a parliamentary committee, the issue has created a booming sex trade industry which rakes more than $1 billion a year.

Findings of the report showed that each year some 3,000 to 5,000 women are smuggled and sold into the prostitution industry where they face danger, threats and violence.

These women are brought into Israel on the false promises of jobs, education and a better future.


Comment on this SOTT Focus

---

Israel launches diplomatic and propaganda attack on Egypt

Saleh Al-Naami
Al-Ahram Weekly
2007-11-17 23:47:00

Yuval Steinitz, Likud representative and former head of the Knesset's Security and Foreign Relations Committee, won the admiration of colleagues from both the right and centre when the US Senate adopted his proposal to freeze $200 million of American aid to Egypt because, so Steinitz claims, Egypt does nothing to halt the smuggling of weapons to the Gaza Strip. Two weeks ago, receiving the congratulations of ministers and Knesset members affiliated with Zionist parties as he strutted through the Knesset canteen he looked like a cat that had just found an inexhaustible reservoir of cream.

Few in Israel doubt that Steinitz is the brains behind the American Senate's resolution. He sent letters to all 100 Senate members urging them to adopt the proposal, and met large number of them, as well as the heads of various Congress committees, in pursuit of this end. Steinitz claimed in his letter that Egypt turns a blind eye to the smuggling of weapons into Gaza for two reasons -- "quiet support of the Palestinian resistance movements, and so as to create a justification for its request to increase the number of Egyptian forces stationed in Sinai, and thus guarantee the re-opening of the Camp David Accords."


Comment on this SOTT Focus

---

Israel as a state for Jews only remains the heart of the problem

Khaled Amayreh
Al-Ahram Weekly
2007-11-17 23:39:00

An... extremely important sticking point is Israel's insistence that the PA recognise Israel as a "state of the Jewish people" not just as a nation state like the rest of the community of nations. On Monday, Israeli Prime Minister Ehud Olmert was quoted as saying that the starting point of all negotiations with the Palestinians would be the "recognition of Israel as a state of all the Jewish people. We won't hold negotiations on our existence as a Jewish state, this is a launching point for all negotiations," said Olmert. He added that he was sure the Palestinian leadership understood this "fact perfectly."

...But recognition of Israel as a Jewish state is viewed by most Palestinian officials as amounting to a real national suicide since it would imply granting Israel a certain right, which can be activated in the future, to expel its Palestinian citizens who constitute nearly one-fourth of Israel's population.

In addition, recognising Israel as a state for Jews implies that Palestinians would have to completely forget about the right of return for millions of Palestinian refugees uprooted from their homes and villages by Jewish terrorists in 1948.

More to the point, it is very clear from statements made by Israeli leaders, including opposition leader Benyamin Netanyahu, that Israel would eventually contemplate preventing its non-Jewish population from exceeding a certain threshold in order to prevent Israel from losing its "Jewish identity".



Comment on this SOTT Focus

---
Middle East Madness
---
'Troops Leave, Violence Drops': How Four Words from Basra Could Shift Iraq Debate

Jeffrey Feldman
Huffington Post
2007-11-19 14:08:00

Results of the British pull-out from Iraq's second largest city will have a huge impact on the way the public interpretes the dynamics of occupation.

The change can be summed up in 4 simple words:






troops leave, violence drops




Comment on this SOTT Focus
---

To bolster Abbas' quisling image, Israel to release 441 Palestinian hostages; Olmert refuses to stop illegal settlements


Associated Press
2007-11-19 07:36:00

The Israeli Cabinet on Monday approved the release of 441 Palestinian prisoners, the prime minister's office said, in a goodwill gesture to Palestinian President Mahmoud Abbas ahead of a U.S.-hosted Mideast conference.

Comment on this SOTT Focus

---

U.S. admits strikes killed pro-U.S. Iraq fighters

Maher Nazeh and Ross Colvin
Reuters
2007-11-19 07:07:00

A group of gunmen killed in U.S. airstrikes in Iraq last week were pro-U.S. fighters, an American military officer said on Sunday, despite the military's public statements that they were insurgents.

Comment on this SOTT Focus

---

Mass murder of civilians reignites Iraqi furor; U.S. issues rare apology

Bobby Caina Calvan and Laith Hammoudi
McClatchy Newspapers
2007-11-19 07:02:00

A U.S. military convoy opened fire on a column of cars Sunday morning, killing at least two Iraqi civilians in southern Iraq and igniting a new round of anger over the apparent loss of innocent life.

Comment on this SOTT Focus

---

Number of Iraqi children dying higher than when the country was under sanctions

Hind al-Safar
Institute for War & Peace Reporting
2007-11-16 02:12:00

Child mortality in Iraq has spiralled because of the tense security situation, deteriorating health services and lack of medical supplies, say experts.

According to a report released in May 2007 by aid agency Save the Children, "Iraq's child mortality rate has increased by a staggering 150 per cent since 1990, more than any other country."

Comment on this SOTT Focus

---

Hamas says ready to establish independent state if Israel ends occupation

Mu Xuequan
Xinhua
2007-11-17 02:01:00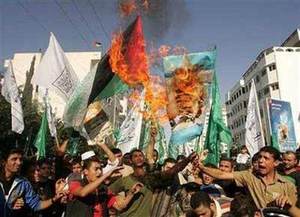 ©Xinhua/Reuters
Palestinians burn an Israeli flag during a rally organized by the Hamas movement in Gaza in solidarity with al-Aqsa mosque in Jerusalem, November 16, 2007.



The Islamic Resistance Movement (Hamas) said on Saturday that it will be ready to establish a Palestinian state if Israel completely ends its occupation of the West Bank, Gaza and Jerusalem.

Comment on this SOTT Focus

---

Powell: Iran is a long way from having nuclear weapon


The Associated Press
2007-11-18 01:42:00

Iran is a long way from acquiring a nuclear weapon and is "foolish" for not investing its resources in its people instead of a nuclear program, former U.S. Secretary of State Colin Powell said Sunday.

"I think Iran is a long way from having anything that could be anything like a nuclear weapon," Powell told a gathering of bankers, businessmen and diplomats.

Comment on this SOTT Focus

---

U.S. says troops involved in shooting of Iraqis


Reuters
2007-11-18 23:09:00

An Iraqi provincial governor accused U.S. forces of opening fire on civilian cars south of Baghdad on Sunday, in an incident in which two people died, and threatened to suspend ties with U.S. officials.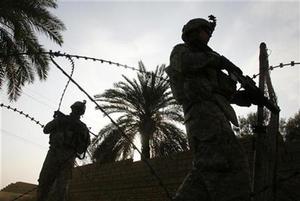 ©REUTERS/Fabrizio Bensch
U.S. soldiers patrol in the Sunni neighborhood of Arab Jabour in south Baghdad, October 21, 2007.
Comment on this SOTT Focus
---

Bomb kills Iraqi children being used as human shields around U.S. troops


CNN
2007-11-18 18:12:00

A roadside bomb killed three Iraqi children and injured seven as they gathered around American troops handing out toys on Sunday, police and government officials told CNN.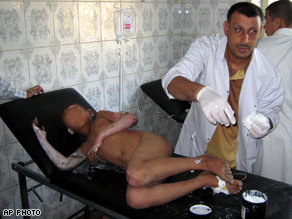 ©Associated Press
A bomb killed three children and injured seven, including this child, whose face is obscured to hide his identity.
Comment on this SOTT Focus
---

Pentagon Cover Up: 15,000 or More US Deaths in Iraq War?

Mike Whitney
Counterpunch
2007-11-18 09:33:00

The Pentagon has been concealing the true number of American casualties in the Iraq War. The real number exceeds 15,000 and CBS News can prove it.


Comment on this SOTT Focus

---

Chavez: Iran attack to spark $200 oil


Press TV
2007-11-18 08:15:00

Venezuelan President Hugo Chavez warns the US that oil prices could surge up to $200 per barrel if any attack is launched against Iran.

"If the US is crazy enough to attack Iran or commit aggression against Venezuela... oil would not be $100, but $200," the Venezuelan President said in the opening statement of the third OPEC summit in Riyadh on Saturday.


Comment on this SOTT Focus

---

Call Off the War: Iraq Credits Iran for Helping to Curb Attacks by Militias

Alissa J. Rubin
The New York Times
2007-11-17 09:06:00

BAGHDAD - The Iraqi government on Saturday credited Iran with helping to rein in Shiite militias and stemming the flow of weapons into Iraq, helping to improve the security situation noticeably.

The Iraqi government's spokesman, Ali al-Dabbagh, speaking at a lunch for reporters, also said that the Shiite-dominated government was making renewed efforts to bring back Sunni Arab ministers who have been boycotting the government for more than four months.


Comment on this SOTT Focus

---

Sunni Group Allied with U.S.Says U.S. Killed Its Members

Cara Buckley
The New York Times
2007-11-17 08:57:00

BAGHDAD - A tribal group tapped by American forces to root out extremists here said Friday that more than four dozen of its members were killed during United States air and ground strikes north of the capital this week. But the United States military insisted that the attacks had been aimed instead at Al Qaeda and had killed 25 insurgents.

"We had some people on the ground who identified these individuals as bad guys, basically," said Lt. Justin Cole, a spokesman for the coalition forces. "That's why we engaged. And there is really no change in our posture since then."





Comment on this SOTT Focus

---

Attacks fall 90% since UK Basra pull-out


The Scotsman
2007-11-18 08:48:00

ATTACKS have plunged by 90 per cent in southern Iraq since Britain withdrew its troops from the main city of Basra, their commander has said.

The British presence in central Basra, Iraq's second-largest city, was the single largest trigger for violence, Major General Graham Binns said.

About 500 British troops moved out of one of Saddam Hussein's palaces in the heart of Basra in early September, joining some 4500 at a garrison at an airport on the city's edge.

Comment on this SOTT Focus

---

28 dead in Saudi gas pipeline blaze


Agence France-Presse
2007-11-18 08:16:00

RIYADH - Twenty-eight people were killed when a fire broke out on a gas pipeline in an oil-rich desert area of Saudi Arabia on Sunday, state oil conglomerate Saudi Aramco said.

"Twenty-eight people, including five employees of Aramco, died," a spokesperson for the company told AFP, without giving further details or nationalities of the dead.

Comment on this SOTT Focus

---
The Loan Gunmen
---
Dollar hit by fresh weakness

Peter Garnham
Financial Times
2007-11-19 14:56:00

The dollar fell to a twelve-year low against the Swiss franc and lost ground against the yen on Monday as fears over the health of the US economy continued to undermine the currency.

Comment on this SOTT Focus

---

UK: Food price rises mean Christmas dinner has just got dearer


The Daily Mail
2007-11-19 14:43:00

The cost of Christmas dinner this year will soar by three times the rate of inflation, a report warned yesterday.

Big price rises on everything from turkey to red wine will push the cost of the meal up to a record high, it claimed.


The study shows the biggest supermarkets - Tesco, Asda and Sainsbury's - will charge on average 6 per cent more for a basket of 25 typical Christmas foods than last year.

The increases have been blamed on higher costs for food manufacturers, caused partly by the bad weather.

Turkey costs 11 per cent more than last year, sprouts have soared by 203 per cent and potatoes by 19 per cent.

Comment on this SOTT Focus

---

Islamists may buy into US banks after mortgage crisis

John Irish
Reuters
2007-11-19 07:43:00

The Dubai government agency that bought into Deutsche Bank (DBKGn.DE) this year said on Monday it was considering investing in U.S. financial services firms affected by the mortgage-market crisis.

Comment on this SOTT Focus

---

OPEC interested in non-dollar currency

Sebastian Abbot
Associated Press
2007-11-19 00:17:00

RIYADH, Saudi Arabia - Iranian President Mahmoud Ahmadinejad said Sunday that OPEC's members have expressed interest in converting their cash reserves into a currency other than the depreciating U.S. dollar, which he called a "worthless piece of paper."


Comment on this SOTT Focus

---

Burn, Money, Burn: Sky-High Energy Costs Greet Heating Season

Mark Peters
The Hartford Courant
2007-11-18 00:07:00

Woe to the homeowner who has an empty heating oil tank.

Now that home heating season has arrived, the average price of fuel oil in Connecticut is at a record high: $3.18 a gallon. A year ago, the cost was $2.35 a gallon.

Comment on this SOTT Focus

---

SKorea's Samsung Electronics sheds 1,600 jobs: report


Agence France-Presse
2007-11-18 23:33:00

South Korea's Samsung Electronics, the world's largest producer of memory chips, has shed more than 1,600 jobs this year -- the first fall in its labour force for five years, figures showed Sunday.

Data reported to financial authorities show the number of Samsung employees was 85,269 in September, down 1,630 or 1.9 percent from the 86,899 reported six months earlier.

The downsizing is the first at Samsung Electronics since 2002, when the company cut about 700 employees, Yonhap news agency said, citing Financial Supervisory Service data.

The number of executives has also dropped from 836 to 821 this year.

Comment on this SOTT Focus

---

Auto sales could hit 15-year low

Ben Klayman
Reuters
2007-11-18 22:21:00

Three top investors in the automotive industry painted a grim picture on Sunday for the sector in 2008, with one executive predicting a possible slump in U.S. sales to levels not seen in 15 years.

The weakest forecast is for a possible 9.4 percent decline. But all three -- Jerry York, an adviser to billionaire investor Kirk Kerkorian; financier Wilbur Ross; and Thomas Stallkamp, a former Chrysler president -- were more pessimistic than many in the battered industry.

Comment on this SOTT Focus

---

Opec unites behind higher prices

Ed Crooks and Javier Blas
The Financial Times
2007-11-18 22:21:00

Opec leaders meeting at the weekend summit in Saudi Arabia have differed sharply over the group strategy and purpose, but have united in defence of high oil prices.

Hugo Chávez, the left-wing president of Venezuela, opened the summit welcoming oil prices at close to $100 a barrel, describing them as "fair". He called for the group to be "an Opec for geo-politics, an Opec for revolution", adding "Opec was born as a geo-political actor, not as an economic or technocratic bloc."

Comment on this SOTT Focus

---

Migrant Money Flow: A $300 Billion Current

Jason DeParle
The New York Times
2007-11-18 09:09:00

THE money flows in dribs and drabs, crossing borders $200 or $300 at a time. It buys cornmeal and rice and plaid private school skirts and keeps the landlord at bay. Globally, the tally is huge: migrants from poor countries send home about $300 billion a year. That is more than three times the global total in foreign aid, making "remittances" the main source of outside money flowing to the developing world.

Surveys show that 80 percent of the money or more is immediately spent, on food, clothing, housing, education or the occasional beer party or television set. Still, there are tens of billions available for savings or investment, in places where capital is scarce. While remittances have been shown to reduce household poverty, policymakers are looking to increase the effect on economic growth.


Comment on this SOTT Focus

---

U.K. Pound Declines by Most in Week Against Euro Since 2005

Agnes Lovasz
Bloomberg
2007-11-17 08:47:00

The U.K. pound posted its biggest weekly drop against the euro in more than two years as signs economic expansion is slowing stoked speculation the Bank of England will lower its interest rate as early as December.


Comment on this SOTT Focus

---

Goldman Sees Subprime Cutting $2 Trillion in Lending

Kabir Chibber
Bloomberg
2007-11-16 18:51:00

The slump in global credit markets may force banks, brokerages and hedge funds to cut lending by $2 trillion and trigger a ''substantial recession'' in the U.S., according to Goldman Sachs Group Inc.

Losses related to record home foreclosures using a ''back- of-the-envelope'' calculation may be as high as $400 billion for financial companies, Jan Hatzius, chief U.S. economist at Goldman in New York wrote in a report dated yesterday. The effects may be amplified tenfold as companies that borrowed to finance their investments scale back lending, the report said.


Comment on this SOTT Focus

---
The Living Planet
---
Bangladesh storm toll could exceed 10,000 - Red Crescent


RIA Novosti
2007-11-19 14:10:00

Super cyclone Sidr could have claimed the lives of more than 10,000 people in Bangladesh, or several times more than official statistics, the country's Red Crescent Society said on Monday.

The category four cyclone, the most powerful in the South Asian country in the past decade, hit the coast of Bangladesh late on Thursday, with winds reaching 240 km (150 miles) per hour, ripping up trees and leveling houses, as well as causing damage to crops, transport routes, communication and power supply lines. Many coastal districts were flooded.

Comment on this SOTT Focus

---

Israel: The big earthquake is due

Ilana Teitelbaum
The Jerusalem Post
2007-11-14 01:18:00

Most Israelis can remember a day when their furniture started to shake, and can also take credit for surviving that day with little difficulty. But very few people are in a position to know firsthand the effects of a truly disastrous earthquake, on a magnitude of seven or higher on the Richter scale, as the last recorded such earthquake in Israel occurred in 1033.

And that's the problem: Geology experts agree that Israel is long overdue for the next "Big One," and it can happen at any time. This poses a significant threat to population centers in the country, since many buildings in Israel were erected prior to the formulation of earthquake-resistant construction codes. There is also substantial doubt that the codes are being strictly enforced. With the barrage of immediate threats competing for Israelis' attention - whether terrorism, car accidents, global warming or secondhand smoke - a major earthquake may seem like an improbable, even paranoid fear.

Comment on this SOTT Focus

---

Canada: Fierce storm prompts early Whistler season


CTV.ca
2007-11-17 01:03:00

A storm that dumped nearly 80 centimetres of snow on parts of British Columbia has prompted officials to open Whistler for skiing earlier than expected this season.

"We have a great leg up on the season," Doug MacFarlane, Whistler Blackcomb Mountain manager, said in a statement ahead of Saturday's official opening. "Natural snowfall and our snowmaking efforts have allowed for the early opening on Whistler Mountain that skiers and riders have been hoping for."

Comment on this SOTT Focus

---

Australia: Hail storms hit parts of NSW


Australian Associated Press
2007-11-18 00:55:00

Severe rain and hail storms were battering parts of southern NSW on Sunday afternoon. Hail fell at Marulan, in the state's southern tablelands, a caller to Macquarie Radio said.

Comment on this SOTT Focus

---

Feeding the global warming craze: Conference releases summary for action on climate change


Associated Press
2007-11-16 22:00:00

Valencia, Spain: Delegates from more than 140 countries agreed Friday on an environmental "instant guide" for policy makers, stating more forcefully than ever that climate change had begun and that it threatened to alter the planet irreversibly.

Comment on this SOTT Focus

---

Cyclone Guba: Papua New Guinea flood toll reaches 71

Steve Marshall
abc.net.au
2007-11-18 08:24:00

Heavy flooding caused by Cyclone Guba has reportedly killed more than 70 people in Papua New Guinea.

More than 70 people are reported to have been killed in Papua New Guinea because of heavy flooding caused by Cyclone Guba.

Seven consecutive days of heavy rain left a trail of destruction in Oro Province, north of Port Moresby.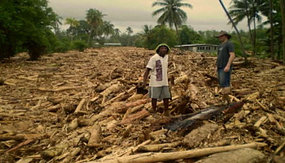 ©Unknown
Seven consecutive days of heavy rain left a trail of destruction in Oro Province.
Comment on this SOTT Focus
---

New Update: Over 2,200 Die in Bangladesh Cyclone

Parveen Ahmed
ABC News/Associated Press
2007-11-18 06:04:00

Death Toll Reaches 2,206 in Bangladesh Cyclone As Hundreds of Thousands of Survivors Await Aid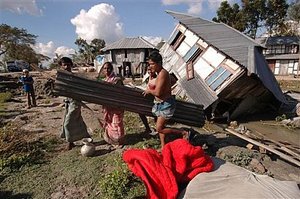 ©AP Photo/ Pavel Rahman
Cyclone affected villagers carry corrugated iron sheeting to repair their damaged house in Potuakhali, 152 kilometers (95 miles) south of Bangladesh's capital Saturday, Nov.17, 2007. The official death toll from a savage cyclone in Bangladesh reached 1,723 on Saturday as military helicopters and ships joined rescue efforts in the wake of the deadliest storm to hit the country in a decade.
Comment on this SOTT Focus
---

Chile struck by 6.0 magnitude quake


Reuters
2007-11-18 00:27:00

A 6.0 magnitude earthquake struck northern Chile on Saturday, the latest in a series of aftershocks to hit the mineral-rich Andean country since a powerful temblor on Wednesday.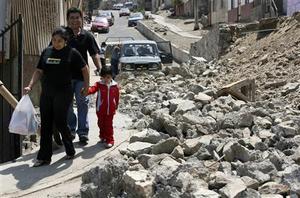 ©REUTERS/Ivan Alvarado
A family walks past a street blocked with debris in the town of Tocopilla, some 1559 km (968 miles) north of Santiago, November 16, 2007.
Comment on this SOTT Focus
---

Bangladesh cyclone toll tops 1600

Anis Ahmed
Reuters
2007-11-17 22:48:00

Military ships and helicopters were trying on Saturday to reach thousands of survivors of a super cyclone that killed more than 1,600 people and pummeled impoverished Bangladesh with mighty winds and waves.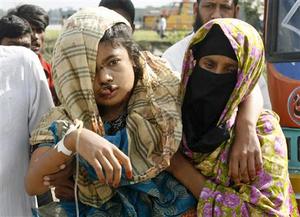 ©REUTERS/Rafiqur Rahman
A mother in a veil takes her injured daughter to a hospital in Barisal district town, south west of the Bangladesh capital Dhaka, November 17, 2007.
Comment on this SOTT Focus
---

Flashback: Satellite instrument helps tackle mysteries of ozone-eating clouds


European Space Agency
2006-04-10 10:50:00

Polar stratospheric clouds have become the focus of many research projects in recent years due to the discovery of their role in ozone depletion, but essential aspects of these clouds remain a mystery. MIPAS, an instrument onboard ESA's Envisat, is allowing scientists to gain information about these clouds necessary for modelling ozone loss.

"The Michelson Interferometer for Passive Atmospheric Sounding (MIPAS) is unique in its possibilities to detect polar stratospheric clouds (PSCs) since it is the first instrument with the ability to observe these clouds continuously over the polar regions especially during the polar night," Michael Höpfner of Germany's Forschungszentrum Karlsruhe GmbH said.

Using data collected by MIPAS, a German-designed instrument that observes the atmosphere in middle infrared range, Höpfner and other scientists discovered a belt of nitric acid trihydrate (NAT) PSCs developing in the polar night over Antarctica in 2003 about one month after the first PSCs, which were composed of water crystals, were detected.

Comment on this SOTT Focus

---

Whale Found Deep in Brazil Rain Forest


Associated Press
2007-11-16 22:14:00

RIO DE JANEIRO, Brazil - An 18-foot minke whale ran aground on a sandbar in the Amazon jungle some 1,000 miles from the ocean, Brazilian media reported Friday. Globo television broadcast images of dozens of people gathered along the Tapajos River splashing water on the animal, whose back and dorsal fin were exposed to the hot Amazon sun. Sea creatures rarely venture so far into fresh water.

Comment on this SOTT Focus

---
Health & Wellness
---
WHO probes illness outbreak in Angola


United Press International
2007-11-19 14:09:00

Luanda, Angola -- The World Health Organization says it is searching for the origin of a mystery illness that has struck more than 370 people in Angola.

Symptoms include extreme drowsiness and loss of muscle control, the United Nations agency says in a report on its Web site. The symptoms are most extreme in children, the report says.

Comment on this SOTT Focus

---

Flashback: Got Melatonin? Melatonin improves mood in winter depression


Oregon Health & Science University
2006-05-01 15:00:00

OHSU study reveals how low-dose melatonin taken in the afternoon helps most winter depressives whose physiological clocks are off kilter due to the later winter sunrise

Researchers at Oregon Health & Science University(OHSU) have found that melatonin, a naturally occurring brain substance, can relieve the doldrums of winter depression, also known as seasonal affective disorder, or SAD. The study is publishing online this week in the Proceedings of the National Academy of Science.

The study was led by Alfred Lewy, M.D., Ph.D., an internationally recognized pioneer in the study of circadian (24-hour) rhythm disturbances, such as those found in air travelers and shift workers, as well as in totally blind people.

Comment on this SOTT Focus

---

Flashback: USC study finds faulty wiring in psychopaths


University of Southern California
2004-03-10 14:48:00

Psychopaths have physical abnormalities in two key brain structures responsible for functions ranging from fear detection to information processing, a USC clinical neuroscientist has found in two studies that suggest a neuro-developmental basis to the disorder.

Adrian Raine, a professor of psychology and neuroscience in the USC College of Letters, Arts & Sciences, focused his research on two parts of the brain: the hippocampus, a portion of the temporal lobe that regulates aggression and transfers information into memory; and the corpus callosum, a bridge of nerve fibers that connects the cerebral hemispheres.

"Scientists have implicated different brain regions with respect to antisocial and aggressive behavior, and all are important and relevant," Raine said.

"But it goes beyond that to the wiring. Unless these parts of the brain are properly wired together, they'll never communicate effectively. They'll never result in appropriate behavior," he said.

Although the neurobiological roots of psychopathy are still being explored, the key behavioral features of a psychopath have been clearly defined.

Comment on this SOTT Focus

---

Neuroscientist proposes new theory of brain flexibility


Carnegie Mellon University
2007-11-19 13:41:00

Carnegie Mellon University neuroscientist Marcel Just and Stanford postdoctoral fellow Sashank Varma have put forward a new computational theory of brain function that provides answers to one of the central questions of modern science: How does the human brain organize itself to give rise to complex cognitive tasks such as reading, problem solving and spatial reasoning? Just and Varma's theory, called 4CAPS, is described in the fall issue of the journal Cognitive, Affective, and Behavioral Neuroscience.

More than a decade of research involving functional Magnetic Resonance Imaging brain scans in hundreds of laboratories has yielded a tremendous amount of information about what parts of the brain are activated when a person performs various tasks. Some researchers have been tempted to conclude that a simple one-to-one relationship exists between high-level mental tasks and brain areas. For example, some believe that a specific brain area is responsible for a specific cognitive task, such as identifying a face.

Comment on this SOTT Focus

---

Flashback: Death by Medicine

Gary Null, PhD; Carolyn Dean MD, ND; Martin Feldman, MD; Debora Rasio, MD; and Dorothy Smith, PhD
Life Extension Foundation
2007-07-07 05:18:00


"A group of researchers meticulously reviewed the statistical evidence and their findings are absolutely shocking. These researchers have authored a paper titled "Death by Medicine" that presents compelling evidence that today's system frequently causes more harm than good.

The most stunning statistic, however, is that the total number of deaths caused by conventional medicine is an astounding 783,936 per year. It is now evident that the American medical system is the leading cause of death and injury in the US. (By contrast, the number of deaths attributable to heart disease in 2001 was 699,697, while the number of deaths attributable to cancer was 553,251)"
Comment on this SOTT Focus
---

Parents ordered to court for kids' shots

Matthew Barakat
Associated Press
2007-11-19 11:16:00

Scores of grumbling parents facing a threat of jail lined up at a courthouse Saturday to either prove that their school-age kids already had their required vaccinations or see that the youngsters submitted to the needle.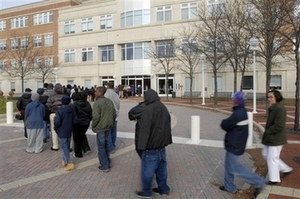 ©AP Photo/Stephen J Boitano
Parents and children wait in line in front of Prince George's Circuit Court, Saturday, Nov. 17, 2007, in Upper Marlboro, Md. Parents in Prince George's County have been ordered to appear at a special court hearing Saturday where they will be given a choice: Get their children vaccinated on the spot or risk up to 10 days in jail and fines.
Comment on this SOTT Focus
---

Researchers Reverse Key Symptom Of Muscular Dystrophy


Science Daily
2007-11-19 00:20:00

Researchers at the University of Rochester Medical Center in New York state have identified a compound that eliminates myotonia -- a symptom of muscular dystrophy -- in mice.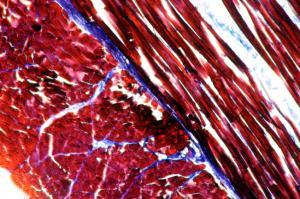 ©Stockphoto/Oliver Sun Kim
In people with myotonic dystrophy, a critical cellular mechanism that controls electrical activity in muscles is essentially disabled and muscle cells (such as those shown above) cannot relax properly.
Comment on this SOTT Focus
---

Sesame Street Rotted Your Brain? Sweeping the Clouds Away

Virginia Heffernan
The New York Times
2007-11-18 22:53:00

Sunny days! The earliest episodes of "Sesame Street" are available on digital video! Break out some Keebler products, fire up the DVD player and prepare for the exquisite pleasure-pain of top-shelf nostalgia.

Just don't bring the children. According to an earnest warning on Volumes 1 and 2, "Sesame Street: Old School" is adults-only: "These early 'Sesame Street' episodes are intended for grown-ups, and may not suit the needs of today's preschool child."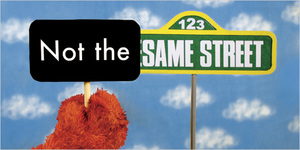 ©Kevin Van Aelst
Comment on this SOTT Focus
---

Brain's 'social enforcer' centers identified


Cell Press
2007-10-03 15:17:00

Researchers have identified brain structures that process the threat of punishment for violating social norms. They said that their findings suggest a neural basis for treating children, adolescents, and even immature adults differently in the criminal justice system, since the neural circuitry for processing the threat of such punishment is not as developed in younger individuals as it is in adults. The researchers also said that their identification of the brain's "social norm compliance" structures also opens the way to exploring whether psychopaths have deficiencies in these structures' circuitry.

Manfred Spitzer, Ernst Fehr, and colleagues published their findings in the October 4, 2007 issue of the journal Neuron, published by Cell Press.

Comment on this SOTT Focus

---

Researchers Discover a Mechanism to Explain Biological "Cross-Talk" Between 24-Hour Body Cycles and Metabolism


PENN Medicine
2007-11-18 14:59:00

It's well known that the body's energy levels cycle on a 24-hour, or circadian, schedule, and that this metabolic process is fueled by oxygen. Now, researchers at the University of Pennsylvania School of Medicine have found that a protein called Rev-erb coordinates the daily cycles of oxygen-carrying heme molecules to maintain the body's correct metabolism.

The research appears online this week in Science Express in advance of print publication in Science.

Many studies, including this one, point to a link between the human internal clock and such metabolic disorders as obesity and diabetes. Proteins such as Rev-erb are the gears of the clock and understanding their role is important for fighting these diseases.

Comment on this SOTT Focus

---

Immune system can drive cancers into dormant state


Washington University School of Medicine
2007-11-18 14:45:00

A multinational team of researchers has shown for the first time that the immune system can stop the growth of a cancerous tumor without actually killing it.

Scientists have been working for years to use the immune system to eradicate cancers, a technique known as immunotherapy. The new findings prove an alternate to this approach exists: When the cancer can't be killed with immune attacks, it may be possible to find ways to use the immune system to contain it. The results also may help explain why some tumors seem to suddenly stop growing and go into a lasting period of dormancy.

The study appears today in the advance online publication of Nature.

Comment on this SOTT Focus

---

Bird flu deal hangs in the balance


New Scientist
2007-11-18 14:37:00

THE world's ability to track the evolution of flu and develop vaccines against it hangs in the balance. Governments will meet next week at the World Health Organization (WHO) in Geneva, Switzerland, to try and rebuild the global system for sharing flu viruses after protests by Indonesia earlier this year. The country has sent only five H5N1 samples from infected people to WHO labs in 2007. Virologists say this is not enough to track H5N1 evolution.

Indonesia and its allies complain that the samples they send to the WHO-run Global Influenza Surveillance Network (GISN) are being turned into patented diagnostic tests and vaccines that they can't afford. "There has been a huge spike in H5N1-related patents recently," says Ed Hammond of pressure group the Sunshine Project.

Comment on this SOTT Focus

---

Consumers unaware of 'eating GM food'

Louise Barnett
The Scotsman
2007-11-16 08:44:00

GENETICALLY-modified food is entering the UK by stealth via feed given to animals reared for dairy and pork products, a campaign group has warned.

Supermarket chains are widely stocking goods sourced from animals fed GM soya and maize, according to the Soil Association.

GM material could find its way, in small quantities, into the milk and animal tissue of GM-fed livestock, the group said.

Comment on this SOTT Focus

---

Chicken-plant workers test 'positive' for TB


World Net Daily
2007-11-04 08:15:00

Alabama health officials have identified 212 workers who have tested positive for tuberculosis at a single poultry plant owned by one of the largest processors in the U.S.

In two batteries of skin tests last month, given to 765 fresh processing employees at the Decatur, Ala., plant owned by Wayne Farms LLC by the State Department of Public Health's Tuberculosis Control Division, 28 percent were found to be infected, including one with active tuberculosis disease, which is contagious. Doctors have yet to evaluate X-rays for 165 current workers who tested positive to determine if any more are contagious.


Comment on this SOTT Focus

---

UK public areas 'actively antisocial to children'

Lucy Ward
The Guardian
2007-11-14 10:10:00

Young people should be able to ring a hotline to report adults who are threatening their right to play outside, according to a report today warning that young people are being increasingly excluded from public spaces.

A study by the thinktank Demos finds that public areas in Britain are frequently "built around the convenience of the car and the shopping trip", and are "actively antisocial to children".

There should be scope for children and young people to have a far greater say in planning to ensure their needs are met, says the report, Seen and Heard, which urges adults to take a more positive attitude to children's use of public space.

Comment on this SOTT Focus

---
Science & Technology
---
Cosmic-ray source still in doubt

Katharine Sanderson
Nature
2007-11-19 17:49:00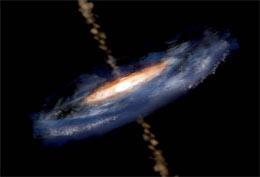 ©NASA/ Aurore Simonnet, Sonoma State University
The source of high-energy rays, or not?



High-energy cosmic rays might not be from active galactic nuclei after all.

The origin of ultra-high-energy cosmic rays is one of the great mysteries of cosmology. Last week a team reported that they thought they had tracked down the source. But the first check on that answer, by another team with different data, has failed to support it.

Comment on this SOTT Focus

---

Flashback: Satellites reveal a mystery of large change in earth's gravity field


NASA/Goddard Space Flight Center
2002-08-01 14:54:00

Satellite data since 1998 indicates the bulge in the Earth's gravity field at the equator is growing, and scientists think that the ocean may hold the answer to the mystery of how the changes in the trend of Earth's gravity are occurring.

Before 1998, Earth's equatorial bulge in the gravity field was getting smaller because of the post-glacial rebound, or PGR, that occurred as a result of the melting of the ice sheets after the last Ice Age. When the ice sheets melted, land that was underneath the ice started rising. As the ground rebounded in this fashion, the gravity field changed.

"The Earth behaved much like putting your finger into a sponge ball and watching it slowly bounce back," said Christopher Cox, a research scientist supporting the Space Geodesy Branch at NASA's Goddard Space Flight Center, Greenbelt, Md.

Comment on this SOTT Focus

---

'Noah's flood' kick-started European farming


University of Exeter
2007-11-19 14:19:00

The flood believed to be behind the Noah's Ark myth kick-started European agriculture, according to new research by the Universities of Exeter and Wollongong, Australia. Published in the journal Quaternary Science Reviews, the research paper assesses the impact of the collapse of the North American (Laurentide) Ice Sheet, 8000 years ago. The results indicate a catastrophic rise in global sea level led to the flooding of the Black Sea and drove dramatic social change across Europe. The research team argues that, in the face of rising sea levels driven by contemporary climate change, we can learn important lessons from the past.

Comment on this SOTT Focus

---

'Ultrasound' of Earth's crust reveals inner workings of a tsunami factory


University of Texas at Austin
2007-11-19 13:50:00

Research announced this week by a team of U.S. and Japanese geoscientists may help explain why part of the seafloor near the southwest coast of Japan is particularly good at generating devastating tsunamis, such as the 1944 Tonankai event, which killed at least 1,200 people. The findings will help scientists assess the risk of giant tsunamis in other regions of the world.

Geoscientists from The University of Texas at Austin and colleagues used a commercial ship to collect three-dimensional seismic data that reveals the structure of Earth's crust below a region of the Pacific seafloor known as the Nankai Trough. The resulting images are akin to ultrasounds of the human body.

The results, published this week in the journal Science, address a long standing mystery as to why earthquakes below some parts of the seafloor trigger large tsunamis while earthquakes in other regions do not.

Comment on this SOTT Focus

---

Massive Project Will Scour Universe For Gravity Waves


Science Daily
2007-11-19 00:00:00

Astronomers are searching for gravitational waves in space, a feat that would literally change what we know about the cosmos. Using new tools to look at the universe, says Patrick Brady, often has led to discoveries that change the course of science. History is full of examples.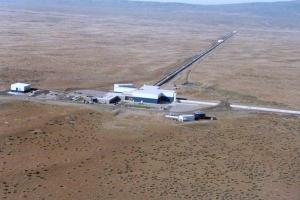 ©LIGO Laboratory
Aerial view of the The Laser Interferometer Gravitational-wave Observatory in Hanford, WA, USA.
Comment on this SOTT Focus
---

Climate change: Political outlook murky despite the science


terradaily.com
2007-11-18 23:41:00

Science is making headway in predicting how the planet's climate will evolve, but it's anyone's guess what actions policymakers meeting in Bali will take -- or not -- to slow global warming.

With just over two weeks left before the crucial 11-day forum in Indonesia, decision-makers are under intensifying pressure to do something about greenhouse gases -- and do it quickly.

The starkest warning of all came on Saturday from UN's top scientists, gathered under the Nobel-winning Intergovernmental Panel on Climate Change (IPCC).

Comment on this SOTT Focus

---

Predicting Coastal Changes On A Changing Planet


terradaily.com
2007-11-18 23:37:00

Geoscientists are beginning to unravel the complex web of interactions among climate change and geological processes that alters coastlines on which a sizeable percentage of Earth's inhabitants live. As debates over sustainable coastal development heat up, a new publication from the Geological Society of America focuses on development of integrated predictive computer models of coastal change.

Coastline Changes: Interrelation of Climate and Geological Processes reflects the many forces at work in coastal change. They include sea-level rise due to melting glaciers, depletion of groundwater reservoirs, and thermal expansion of gradually warming ocean water. Some of the underlying contributing factors include greenhouse gas additions to the atmosphere, vertical tectonic motions, sedimentary processes, and changes in atmospheric pressure systems and ocean currents, waves, and tides.


Comment on this SOTT Focus

---

Mars Express Creates First Global Map Of Martian Ionosphere


marsdaily.com
2007-11-18 23:12:00

With ESA's Mars Express, scientists continue to gain new insight into the mysterious Martian environment. Some of the most exciting results are being sent back by the MARSIS (Mars Advanced Radar for Subsurface and Ionospheric Sounding) experiment. MARSIS transmits low frequency radio waves towards the planet's surface and records the echoes of the different layers.

Although Mars is sometimes described as the most Earth-like of all the planets, there are many differences between the two worlds which scientists are trying to understand. One of the less familiar aspects of both planets is that they possess an ionosphere - a layer of ionised (electrically charged) particles - in their upper atmospheres.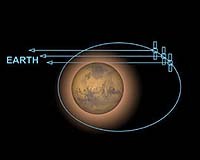 ©unknown
After some two years of operation, an international team of scientists has been able to analyse more than 750 000 echoes from MARSIS in order to make the first direct measurement of the global distribution of electrons in the Martian ionosphere - or the total electron content (TEC).
Comment on this SOTT Focus
---

Flashback: There's A Mystery Object Not Far From The Earth


New Scientist
1999-02-24 15:14:00

A chunk of rock some 50 metres across has been found circling the Sun in an orbit close to Earth's. The object, which was discovered on 10 February by an automated asteroid-hunting telescope in New Mexico called Linear, is probably a chip off the Moon, say astronomers.

After six nights of observations, Gareth Williams of the Harvard-Smithsonian Center for Astrophysics in Cambridge, Massachusetts, calculated that it circles the Sun every 1.09 years. Its nearly circular orbit is just nine million kilometres farther from the Sun than the Earth's.

Comment on this SOTT Focus

---

Bee Strategy Helps Servers Run More Sweetly


Georgia Institute of Technology
2007-11-18 14:50:00

Honeybees somehow manage to efficiently collect a lot of nectar with limited resources and no central command - after all, the queen bee is too busy laying eggs to oversee something as mundane as where the best nectar can be found on any given morning. According to new research from the Georgia Institute of Technology, the swarm intelligence of these amazingly organized bees can also be used to improve the efficiency of Internet servers faced with similar challenges.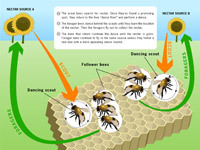 ©Georgia Institute of Technology
Honeybees maximize efficiency with dance communication. Click on image for larger version.
Comment on this SOTT Focus
---

Nanotube tangles power printable batteries


New Scientist
2007-11-18 14:46:00

Batteries that can be printed onto a surface with "nanotube ink" have been demonstrated by US researchers, who say the technique will fit well within the growing field of printed electronics, which still use conventional power sources.

The batteries were created by George Gruner and colleagues at the University of California in Los Angeles, US, and use the same zinc-carbon chemistry as ordinary non-rechargeable batteries.

Being able to print flexible batteries onto different surfaces should prove handy for powering disposable devices, such as long-range RFID tags or small displays, the researchers say.

Comment on this SOTT Focus

---

Nuclear Scientists Explore the Core of Existence

Annie Jia
LiveScience
2007-11-18 00:04:00

This Behind the Scenes article was provided to LiveScience in partnership with the National Science Foundation.

The strong nuclear force is the strongest of the four fundamental forces of nature, binding protons and neutrons in the cores of atoms. Yet the same force prevents those fundamental particles from combining in certain combinations.

When I first learned that, my entire view of the physical world was shaken. It was like learning that only certain mixes of peanut butter and jelly could be put into a sandwich.

As a journalist at the National Superconducting Cyclotron Laboratory (NSCL) at Michigan State University, one of the nation's top nuclear science laboratories, the strangeness of this truth was my first glimpse into the peculiar nature of matter at the subatomic level.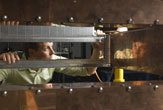 ©NSCL
Matt Johnson, NSCL staff engineer, inspects a 45-degree dipole magnet. The magnet, used to turn and separate nuclei, was installed in 2007, enabling researchers to continue pursuing exotic nuclei at the edge of existence.
Comment on this SOTT Focus
---

Noah's Ark flood spurred European farming

Michael Kahn
Reuters
2007-11-17 23:27:00

LONDON - An ancient flood some say could be the origin of the story of Noah's Ark may have helped the spread of agriculture in Europe 8,300 years ago by scattering the continent's earliest farmers, researchers said on Sunday.

Using radiocarbon dating and archaeological evidence, a British team showed the collapse of the North American ice sheet, which raised global sea levels by as much as 1.4 meters, displaced tens of thousands of people in southeastern Europe who carried farming skills to their new homes.


Comment on this SOTT Focus

---

UK Dolly Creator Gives Up Cloning Method


Associated Press
2007-11-17 16:53:00

LONDON - The Scottish scientist who created Dolly the sheep more than a decade ago said he is abandoning the cloning technique that he pioneered, according to an interview published Saturday.


Comment on this SOTT Focus

---

Flashback: A Philologist's Discoveries: Affinity of an Ancient South American Language to the Semitic Tongues


New York Times
2007-11-17 13:44:00



August 12, 1879, Wednesday

- Rudolph Falb, a German Professor, recently arrived in San Francisco, after spending two years in South America, and now on his way back to his native country, authorizes us to announce that he has made discoveries of great interest to ethnology and philology.

Comment on this SOTT Focus

---
Our Haunted Planet
---
MEXICO: Spherical Object Reported over Mexico City International Airport

Ana Luisa Cid
Inexplicata
2007-11-18 23:26:00

According to a report from Alfonso Salazar, a sighting took place over MCIA between 13:00 and 13:15 hours on Friday, November 16, 2007.

Airport personnel particularly those at the Aviacsa PGR hangar and others near Runway 6 witnessed a white flying object that remained static at 8000 meters toward the south of the Mexican capital.

Comment on this SOTT Focus

---

Flashback: Mystery Event In Australian Outback: Nuclear Blast, Earthquake Or Meteorite?


University of Colorado at Boulder
1997-05-28 15:11:00

At the request of a U.S. Senate subcommittee on investigations, a group of scientists has been analyzing a mysterious seismic event that took place in a remote part of southwest Australia on May 28, 1993.

On that date, a group of aboriginal prospectors witnessed a radiant, star-like object traveling low across the horizon followed by a bright flash of light and a powerful explosion when the object disappeared behind a ridge. The terrorist group responsible for the March 20, 1995 poison gas attack in a Tokyo subway had attempted to enrich uranium near the epicenter of the mystery event, and Senate investigators feared the group was conducting nuclear tests in the area.

Comment on this SOTT Focus

---

Mystery surrounds great balls of fire

Sara Dixon
Borehamwood and Elstree Times
2007-11-17 17:19:00

MYSTERY surrounds unidentified flaming objects which Borehamwood residents claim to have spotted in the night sky in the past two months.

Comment on this SOTT Focus

---

Flashback: Scientific Panel Concludes Some UFO Evidence Worthy Of Study

David F. Salisbury
Stanford University
1998-06-29 09:42:00

In the first independent review of UFO phenomena since 1970, a panel of scientists has concluded that some sightings are accompanied by physical evidence that deserves scientific study. But the panel was not convinced that any of this evidence points to a violation of known natural laws or the involvement of an extraterrestrial intelligence.

The review was organized and directed by Peter Sturrock, professor of applied physics at Stanford University, and supported administratively by the Society for Scientific Exploration, which provides a forum for research into unexplained phenomena. The international review panel of nine physical scientists responded to presentations by eight investigators of UFO reports, who were asked to present their strongest data. Von R. Eshleman, professor emeritus of electrical engineering at Stanford, co-chaired the panel.

Comment on this SOTT Focus

---

Expert trying to identify mysterious bird flying around S. Texas

Joe Conger
KENS 5 Eyewitness News
2007-11-16 00:00:00

More sightings of a huge flying creature, originally reported by KENS, have prompted an investigation to determine if it is a monster or myth.

Comment on this SOTT Focus

---
Don't Panic! Lighten Up!
---
Spain: King's outburst generates £1m-worth of ringtones

Paul Hamilos
The Guardian
2007-11-19 14:37:00

When the Spanish king Juan Carlos turned to Hugo Chavez and said to him, a touch irritably, "Why don't you shut up?", little did he know that his breach of diplomatic protocol would become a smash hit across the country.

Were the king to claim image rights over his less-than-diplomatic outburst, he could find himself a nice little earner, as those five famous words have become a multi-million euro business, selling ringtones, mugs, T-shirts and websites.

According to David Bravo, a lawyer specialising in IT law and intellectual property, "the use of the sentence 'why don't you shut up?' in ringtones ... is a violation of his image rights".

Comment on this SOTT Focus

---

Evolution wars take a bizarre twist


New Scientist
2007-11-18 14:50:00

In a bizarre twist to the evolution wars, supporters of intelligent design are accusing the producers of a TV science documentary series of bringing religion into US classrooms. The Discovery Institute, based in Seattle, Washington, alleges that teaching materials accompanying Judgment Day: Intelligent design on trial, broadcast on 13 November, encourage unconstitutional teaching practices.

The teaching package states: "Q: Can you accept evolution and still believe in religion? A: Yes. The common view that evolution is inherently anti-religious is simply false." According to Casey Luskin, an attorney with the Discovery Institute, this answer favours one religious viewpoint, arguably violating the US constitution. "We're afraid that teachers might get sued," he says.

Comment on this SOTT Focus

---

Cypriot seeks to unravel curse with pants and egg


Reuters Africa
2007-11-16 15:13:00

Having marital problems? Have you tried putting egg in your underpants?

Comment on this SOTT Focus

---
---

Remember, we need your help to collect information on what is going on in your part of the world!
Send your article suggestions to: sott(at)signs-of-the-times.org

---
Click here to return to the Signs of the Times Archive
Click here for today's Signs Page