---
Sections on today's Signs Page:
---
SOTT Focus
---
Sim City and John F. Kennedy

Laura Knight-Jadczyk
sott.net
2006-11-07 12:00:00


| | |
| --- | --- |
| | |
| True Statesman | Son of Perdition |
When I re-read the words of John F. Kennedy, when I consider the legislation he sought to enact, when I consider the sheer depth and humanity of him, and compare him with what is lurking and lurching in the White House today, I am literally overwhelmed. How far down into the Slough of Despond we have been sucked since that November day 43 years ago.

Comment on this SOTT Focus

---
Best of the Web
---
"Shock Doctrine" Author Naomi Klein on State-Sanctioned Torture and Disaster Response for the Chosen

Amy Goodman - Naomi Klein
Democracy Now
2007-11-08 00:08:00

"Well, in Peru this summer, there was an earthquake, and there was another one of these breakthroughs in disaster capitalism, where after the earthquake an American company, an American service company called Aramark, got the contract to build evacuation camps, which is something that's traditionally done by the UN, traditionally done by NGOs. Now it's a private contractor, a for-profit company that actually provides food for prisons, going in there and seeing disaster response as -- internationally -- as an emerging market. And these are the first evacuation camps in the world, that I know of, that come with many McDonald's outlets."

"So, I mean, this really is seen -- and I think we need to understand this -- disasters are seen by a growing sector of the economy as an exciting new market opportunity. And so, we're in a situation where these companies are going to be putting, or are already putting, a counter-pressure on the government, where, you know, the citizens, the people of the world, are saying, "We want action on climate change," but these companies have a vested interest in just staying on the same disastrous course. But the two-tiering of disaster response, I think we really need to think of very urgently, because this is moving really fast."

"You know, Amy, at the end of the book, at the end of The Shock Doctrine, I sort of predict that this is what's going to happen and didn't expect it to happen three months after the book came out. I was thinking, you know, years, not months............."

Author and journalist Naomi Klein reacts to the Senate Judiciary Committee's approval of Michael Mukasey, which she calls an endorsement of state torture. And she turns to California, where in last month's wildfires a spate of new companies offered privatized solutions to emergency management -- only for those rich enough to afford it.

"Rapture Rescue 911: Disaster Response for the Chosen." That's the title of Naomi Klein's latest article in The Nation. It's about the wildfires that just ravaged Southern California and the spate of new companies that offer privatized solutions to emergency management -- only for those rich enough to afford it.

Comment on this SOTT Focus

---

Who Will Rule Us After the Next 9-11?

Ron Rosenbaum
Slate
2007-10-19 18:18:00

The reality of NSPD-51 is almost as bad as the paranoia.

Oh, god. I'm reluctant to write this particular column. I've been scarred by this kind of story before. I've learned that it's difficult to write about the sources of paranoia without spreading paranoia.

But the subject, NSPD-51 - that's National Security Presidential Directive 51 - and the attendant explosion of blogospheric paranoia about it deserve attention. Even if you don't believe, as I don't, that NSPD-51 is a blueprint for a coup in the guise of plans for "continuity of government" in the event of a national emergency (such as a terrorist attack during an election campaign). Even if you don't believe, as I don't, that it will be used as a pretext for canceling the upcoming presidential election and preserving "continuity" of this administration in office.

Nonetheless, the specifics of the directive are a matter of legitimate concern that has not been given the urgent and sustained attention it deserves by Congress or the mainstream media.


Comment on this SOTT Focus

---

A "Paper Coup," and Blackwater Eyes Midtown Manhattan

Naomi Wolf
Huffington Post
2007-11-05 17:51:00

I have argued that in the closing stages of a 'fascist shift', events cascade. I am hearing about them, even across the globe. Here in Australia I hear from the nation's best-known feminist activist, and former adviser to Paul Keating, Anne Summers, who was also at the time this took place Chair of the Board of Greenpeace International. Summers was detained by armed agents for FIVE HOURS each way in LAX on her way to and from the annual meeting of the board of Greenpeace International in Mexico, and her green card was taken away from her. 'I want to call a lawyer', she told TSA agents. 'Ma'am, you do not have a right to call an attorney,' they replied. 'You have not entered the United States.'

Apparently a section of LAX just beyond the security line is asserted to be 'not in the United States' -- though it is squarely inside the airport -- so the laws of the US do not apply. (This assertion, by the way, should alarm any US citizen who is aware of how the White House argued that Guantanamo is not 'in the United States' - is a legal no-man's land -- so the laws of the US do not apply.) Toward the end of her second five-hour detention she asked, 'Why am I being detained?' 'Lady, this is not detention,' the TSA agent told her. 'Detention is when I take you to the cells out back and lock you up.'



Comment on this SOTT Focus

---
U.S. News
---
US National Children's Museum officer arrested on child porn charges


Associated Press
2007-11-06 15:37:00

The chief operating officer of the National Children's Museum in Washington was arrested on child pornography charges, accused of using his work computer to send explicit images to others - including an undercover New York City detective.

Robert A. Singer, 49, was arrested at his home on charges that he sent the images to a detective posing as a 33-year-old mother and her 12-year-old daughter, U.S. Attorney Michael Garcia said.

The museum, which closed in 2004 and plans to reopen in 2012 after renovations, said in a statement that officials were "horrified" by the events.

Comment on this SOTT Focus

---

Cracked Window Forces Continental Jet To Land At JIA


News4Jax
2007-11-08 15:33:00

A Continental Airlines 737 headed from Newark, N.J., to Fort Lauderdale-Hollywood International Airport spend most of the afternoon in Jacksonville after making an emergency landing due to what airline officials described as a crack in a cockpit window.

Comment on this SOTT Focus

---

China Denies Timetable For Space Station


Space Daily
2007-11-08 00:09:00

China hasn't set any specific timetable for the development of a space station, a spokesman with China National Space Administration (CNSA) said here Wednesday. "According to the national outline for mid- and long-term scientific and technological development, and the outline for space technology development during the 11th-five-year period (2006-2010) issued by the State Council on May 10 this year, China will focus on manned space flight and lunar exploration in the near future," Li Guoping, the CNSA spokesman, told a press conference.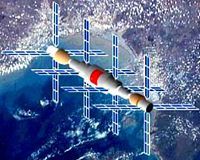 ©File photo of Chinese space station model. Photo by Mark Wade
In the third stage, China will build a permanent space station and a space engineering system. Astronauts and scientists will travel between the earth and the space station to conduct scientific experiments of larger scale.
Comment on this SOTT Focus
---

Study: 1 Out of 4 Homeless Are Veterans

Kimberly Hefling
Associated Press
2007-11-07 22:24:00

WASHINGTon - Veterans make up one in four homeless people in the United States, though they are only 11 percent of the general adult population, according to a report to be released Thursday.


Comment on this SOTT Focus

---
UK & Euro-Asian News
---
Pass the sick bag! Warmonger Blair to become Catholic 'within weeks'

Andrew Pierce
Telegraph UK
2007-11-08 17:35:00

The former prime minister will be received into his new church in a mass at the private chapel of Cardinal Cormac Murphy-O'Connor, the leader of the Roman Catholic Church in England and Wales.

He has been guided by Fr John Walsh, a former RAF chaplain who celebrated mass at Chequers, and Fr Mark O'Toole, the cardinal's secretary.

His path to Rome will come as no surprise because his wife Cherie and four children are Catholics and the family have worshipped together for years.

Mr Blair, in one of his final acts as prime minister, met Pope Benedict XVI at the Vatican when he told him of wish to leave the Church of England.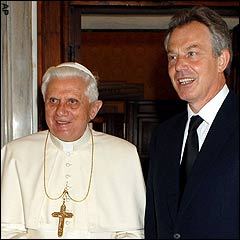 ©Unknown
Mr Blair meets Pope Benedict XVI in Rome shortly before leaving office

Comment on this SOTT Focus
---

Blackhawk helicopter crashes in Italy, two dead


Reuters
2007-11-08 15:30:00

A U.S. Blackhawk helicopter crashed on Thursday in northern Italy with 10 people on board, killing at least two of them, police said.

Comment on this SOTT Focus

---

Gaffe! Sarkozy Suggests Rice New American


Associated Press
2007-11-08 03:50:00

Nicolas Sarkozy made a minor gaffe on his first U.S. visit as France's president by wrongly suggesting that Secretary of State Condoleezza Rice has recent immigrant roots.

Sarkozy, in improvised remarks Tuesday to the French-American Business Council in Washington, cited Rice and her predecessors, Colin Powell and Madeleine Albright, as examples of people from immigrant backgrounds succeeding in the United States.


Comment on this SOTT Focus

---

Turkey says to eliminate PKK

Phil Stewart
Reuters
2007-11-08 01:30:00

Turkey aims to "eliminate" Kurdish rebels operating in northern Iraq, Turkish Prime Minister Tayyip Erdogan said on Wednesday, without revealing "how, when and where" a future operation might take place.

Erdogan, speaking about his Monday meeting with U.S. President George W. Bush, said he was pleased that both Ankara and Washington see Kurdistan Workers Party (PKK) militants as a common enemy.

Comment on this SOTT Focus

---

China To Open Moon Probe Projects For Public Tender


Moon Daily
2007-11-07 23:37:00

China will open part of the country's second-stage moon mission projects for public tender, to attract participation of competent institutions and enterprises in the moon program, said a spokesman with the China National Space Administration (CNSA) here Wednesday. "They could include scientific research organs, universities and also private companies", Li Guoping, the spokesman for the CNSA, told a press conference.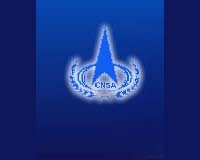 ©Unknown
China National space Administration
Comment on this SOTT Focus
---

Georgia declares state of emergency

Adrian Blomfield
Telegraph.co.uk
2007-11-07 19:14:00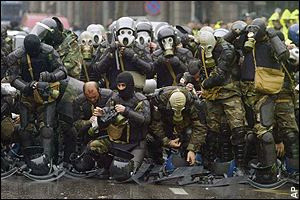 ©Associated Press



Georgia's government has declared a state of emergency, accusing Russia of orchestrating a coup attempt following pitched battles between police and opposition supporters in the capital.

Comment on this SOTT Focus

---

UK: Police chief defiant despite no confidence vote

James Sturcke and Vikram Dodd
The Guardian
2007-11-07 14:00:00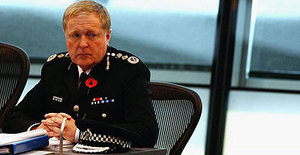 ©Daniel Berehulak/Getty Images
Metropolitan police commissioner Sir Ian Blair undergoes questioning by the London Assembly.



The Metropolitan police commissioner, Sir Ian Blair, today refused to step down despite the London assembly passing a motion of no confidence in him.

Conservative and Liberal Democrat members voted together to pass the motion, over Sir Ian's handling of the shooting of the innocent Brazilian, Jean Charles de Menezes, by 15 votes to eight.

Comment on this SOTT Focus

---
Around the World
---
Gunfire Erupts at Venezuela University

Sandra Sierra
Associated Press
2007-11-08 10:28:00

Masked gunmen opened fire on students returning from a march in which tens of thousands of Venezuelans denounced President Hugo Chavez's attempts to expand his power through constitutional changes.

Officials said at least eight people were injured Wednesday, including one by gunfire, at the Central University of Venezuela, or UCV - the country's largest university.

Comment on this SOTT Focus

---

Criminal mastermind's thefts funded Kurdish fighters, court hears

Mike McIntyre and Bruce Owen
Winnipeg Free Press
2007-11-08 05:46:00

A high-tech Canadian criminal organization was funding terrorism in Iraq by working under the control of a mysterious London-based leader and his group of Muslim extremists, a Winnipeg court heard Wednesday.

Gerald Blanchard, 35, pleaded guilty to 16 charges and was given an eight-year prison term under an agreement between Crown and defence lawyers.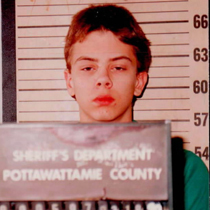 ©Unknown
Undated police mugshot of Gerald Daniel Blanchard from Pottawamie County, Iowa.
Comment on this SOTT Focus
---

Israel rates badly in gender equality index

Ruth Eglash
The Jerusalem Post
2007-11-07 03:36:00

Israel has failed to make it into the top 30 countries striving towards equality between the sexes, according to a report published Thursday by the Geneva-based World Economic Forum.

Comment on this SOTT Focus

---

Controversial Afghan parliamentarian visits Vancouver

Mike Howell
Vancouver Courier
2007-11-07 02:43:00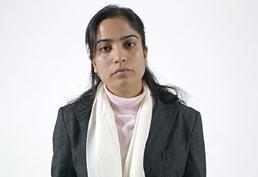 ©Vancouver Courier
Afghan MP Malalai Joya calls on Canada to 'act independently' and break from U.S. policy




She is a politician who is prepared to die.

As a member of Afghanistan's legislature, Malalai Joya says she has received death threats and her house has been shot up for reasons she believes are connected to her criticism of the country's government.


Comment on this SOTT Focus

---

Bush urges Musharraf to hold elections

Zeeshan Haider
Reuters
2007-11-08 01:04:00

President George W. Bush said on Wednesday he had urged Pakistan President Pervez Musharraf to hold elections and quit as army chief in a "frank discussion" with an ally fighting al Qaeda and the Taliban.

It was the first time Bush has spoken directly to Musharraf since the leader of nuclear-armed Pakistan declared a state of emergency on Saturday.

Comment on this SOTT Focus

---

Gates to tread fine line in Japan

Andrew Gray
Reuters
2007-11-08 00:50:00

Defense Secretary Robert Gates faced the delicate task on Thursday of trying to encourage military cooperation in talks with Japanese leaders while avoiding domestic controversy over a refueling mission.



Comment on this SOTT Focus

---

Afghanistan: At least 50 dead as bomber hits MPs' school visit

Raymond Whitaker
The Independent
2007-11-07 18:58:00

One of the worst suicide bombings in Afghanistan's history left at least 50 people dead in the northern town of Baghlan yesterday, including at least five MPs and many schoolchildren who had lined up to greet them when they arrived at a sugar factory.

The bomber infiltrated a large crowd of onlookers as the parliamentary delegation, on an economic fact-finding mission, moved between two lines of children towards the entrance to the factory. Witnesses said he detonated a bomb in his hand and a concealed explosives belt as the MPs were about to be received by officials and elders.

Comment on this SOTT Focus

---

Afghanistan: Armed Northern Militias Complicate Karzai's Control

Ron Synovitz
Radio Free Europe
2007-11-04 17:50:00

Much of the world's attention on Afghanistan is now focused on the country's Pashtun-dominated south and east, where Taliban fighters are battling NATO troops and U.S.-led coalition forces. But there is a different kind of tension in northern Afghanistan.


Comment on this SOTT Focus

---
Big Brother
---
NASA employees win small victory over Homeland Security Presidential Directive 12


Federal Computer Week
2007-11-08 12:52:00

NASA employees have won a small victory in their fight against Homeland Security Presidential Directive 12.

The U.S. Ninth Circuit Court of Appeals in Los Angeles granted an injunction last month for 28 NASA scientists at the Jet Propulsion Laboratory (JPL) so the scientists will not have to provide all information to complete background checks required under HSPD-12.

Comment on this SOTT Focus

---

A Story of Surveillance: Former Technician 'Turning In' AT&T Over NSA Program

Ellen Nakashima
Washington Post
2007-11-08 10:50:00

His first inkling that something was amiss came in summer 2002 when he opened the door to admit a visitor from the National Security Agency to an office of AT&T in San Francisco.

"What the heck is the NSA doing here?" Mark Klein, a former AT&T technician, said he asked himself.

A year or so later, he stumbled upon documents that, he said, nearly caused him to fall out of his chair. The documents, he said, show that the NSA gained access to massive amounts of e-mail and search and other Internet records of more than a dozen global and regional telecommunications providers. AT&T allowed the agency to hook into its network at a facility in San Francisco and, according to Klein, many of the other telecom companies probably knew nothing about it.

Comment on this SOTT Focus

---

Thought Police: How Brain Scans Could Invade Your Private Life

Jeff Wise
Popular Mechanics
2007-11-08 10:32:00

Researchers claim fMRI can probe the workings of the brain as never before - revealing everything from when you tell a lie (read: interrogations) to how you fall in love (read: divorce court) - while critics counter that reports of digital mind readers are premature, and we should think twice before using fMRI in our public and private lives.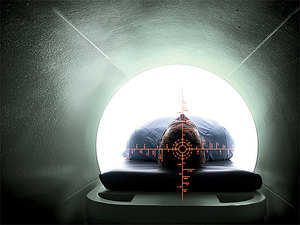 ©Art Streiber and Anthony Verducci
Comment on this SOTT Focus
---

15,000 want off the U.S. terror watch list

Mimi Hall
USA Today
2007-11-07 19:53:00

More than 15,000 people have appealed to the government since February to have their names removed from the terrorist watch list that delayed their travel at U.S. airports and border crossings, the Homeland Security Department says.

Comment on this SOTT Focus

---
Axis of Evil
---
British forces prepare to stay in Afghanistan until 2010


Associated Press
2007-11-07 17:55:00

Britain has begun preparing to extend its military deployment in Afghanistan until 2010, the defense secretary said Wednesday.

Defense Secretary Des Browne announced a temporary brigade headquarters was being set up to command British forces in Afghanistan from October 2009 - when the current British commitment ends - to April 2010.

Brown said no decision has been made on deploying British troops beyond 2009, but he said the government made it clear that its commitment to Afghanistan was long term.

Comment on this SOTT Focus

---

9-11 Family Member Patty Casazza: Government Knew Exact Date and Exact Targets


George Washington's Blog
2007-11-08 12:42:00

9/11 family member and "Jersey Girl" Patty Casazza has just revealed that whistleblowers told her that -- before 9/11 -- the government knew the exact day, the type of attack, and the targets.

Comment on this SOTT Focus

---

Pass the sick bag: Sarkozy says, Israel is a miracle

Yitzhak Benhorin
Ynet
2007-11-08 03:41:00

WASHINGTON - French President Nicolas Sarkozy told the American Jewish Committee on Wednesday he believed Iran and the Arab countries, including Syria, have a right to civilian nuclear power.

Sarkozy, receiving an award from the Jewish group as a tireless promoter of democratic values, human rights and peace, said "there should be a dialogue developed with Iran" that acknowledges its development of civilian nuclear energy.

Comment on this SOTT Focus

---

The Anti-Christ Revealed! Televangelist Robertson Backs Giuliani

Libby Quaid
Associated Press
2007-11-07 22:54:00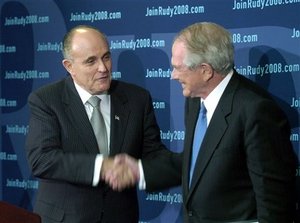 ©AP
Republican presidential candidate Rudy Giuliani shakes hands with Pat Robertson.



WASHINGTON - Televangelist Pat Robertson, founder of the Christian Coalition, endorsed Republican presidential candidate Rudy Giuliani on Wednesday.

Comment on this SOTT Focus

---
Middle East Madness
---
Seven killed in Dubai bridge collapse


Reuters
2007-11-08 15:28:00

Seven people were killed and about 15 others injured when a bridge under construction collapsed in Dubai on Thursday, the police said.

"According to initial reports, seven are dead and about 15 are injured," said deputy police chief Jamal al-Marri.

Comment on this SOTT Focus

---

Israel: Bedouin widow and 5 children remain homeless after bulldozers demolish illegally constructed home

Yonat Atlas
Ynet
2007-11-08 09:54:00

The Negev's Local Council of Unrecognized Bedouin Villages is planning to rebuild the home of a widow, mother of five children, which was destroyed on Wednesday by the Israel Lands Authority.

Three illegally constructed homes were destroyed yesterday in the unrecognized Bedouin village of Bir al-Hamam, near Tel Sheva and Nebatim.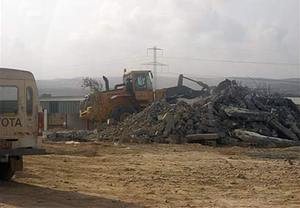 ©Suliman Abu, the Council for Unrecognized Villages
Ruins of the family's home



Demolition crews were accompanied by large police forces, and destroyed, among others, the home of a widow, a mother of five children aged 8 - 14. During the destruction of the house the mother fainted a number of times, and her eight-year daughter lay on the ground crying, and asked: "Mom, why are they destroying the house?"

Comment on this SOTT Focus

---

Relationship between old foes lacks impetus to spark new conflict


Daily Star
2007-11-08 06:18:00

Despite maneuvers, analysts rule out imminent war between Hizbullah, Israel

BEIRUT: War will not erupt any time soon between Hizbullah and Israel, despite large-scale military maneuvers staged recently by each side, a number of security and political analysts told The Daily Star Wednesday. "I don't think Hizbullah is in any way preparing for such an eventuality," said Timur Goksel, former senior adviser to the UN Interim Force in Lebanon (UNIFIL). "They are in a defensive mode in the present."



Comment on this SOTT Focus

---

Flashback: Basra 2003: Why they are not cheering

Paul Reynolds
BBC
2003-03-26 03:51:00

They were supposed to be cheering in the streets as the American and British tanks rolled in, just as they did in France in 1944.

Comment on this SOTT Focus

---

US "fears" Israeli strike against Iran over latest nuclear claim

Tom Baldwin, James Hider and Francis Elliott
Times online
2007-11-08 03:37:00

A claim by President Ahmadinejad that Iran has 3,000 working uranium-enriching centrifuges sent a tremor across the world yesterday amid fears that Israel would respond by bombing the country's nuclear facilities.

Military sources in Washington said that the existence of such a large number could be a "tipping point", triggering an Israeli air strike. The Pentagon is reluctant to take military action against Iran, but officials say that Israel is a "different matter". Amid the international uproar, British MPs who were to have toured the nuclear facility were backing out of their Iran trip.



Comment on this SOTT Focus

---

US okays $155m arms package for Israel

Yitzhak Benhorin
ynetnews.com
2007-11-08 03:31:00

Congress to grant Israel funds for production, development of Hetz, David mid-range defensive missile systems. Special funds given for development of long-range missiles aimed at Iranian threat

Comment on this SOTT Focus

---

Pentagon says Pakistan nuclear arsenal of 'concern'

Staff Writers
Space War
2007-11-07 22:43:00

A top Pentagon official on Wednesday said the fate of Pakistan's military arsenal was a "primary concern" after President Pervez Musharraf imposed a state of emergency in his country.

Comment on this SOTT Focus

---
The Loan Gunmen
---
Federal Liabilities Now Equal $175,000 for Every American

Terence P. Jeffrey
CNS News
2007-11-08 17:50:00

Deficit spending and promised benefits for federal entitlement programs have put every man, woman, and child in the United States on the hook for $175,000, says a new report by David Walker, comptroller general of the United States.

On Tuesday, Walker sent the results of his audit of the federal debt to Treasury Secretary Henry Paulson. The audit revealed that, as of Sept. 30, the last day of fiscal year 2007,

the U.S. government owed $8.993 trillion

.

Comment on this SOTT Focus

---

Stocks fall further on Bernanke comments

Tim Paradis
Associated Press
2007-11-08 14:13:00

NEW YORK - Stocks extended their losses Thursday after Federal Reserve Chairman Ben Bernanke warned he expects a raft of economic troubles will cause business growth to slow and as a lackluster forecast from Cisco Systems Inc. made investors wary of technology stocks. The Dow Jones industrials fell more than 150 points after dropping 360 points Wednesday.


Comment on this SOTT Focus

---

Serves Them Right! Bankruptcy Law Backfires as Foreclosures Offset Gains

Kathleen M. Howley
Bloomberg
2007-11-08 11:29:00

Washington Mutual Inc. got what it wanted in 2005: A revised bankruptcy code that no longer lets people walk away from credit card bills.

The largest U.S. savings and loan didn't count on a housing recession. The new bankruptcy laws are helping drive foreclosures to a record as homeowners default on mortgages and struggle to pay credit card debts that might have been wiped out under the old code, said Jay Westbrook, a professor of business law at the University of Texas Law School in Austin and a former adviser to the International Monetary Fund and the World Bank.


Comment on this SOTT Focus

---

Flashback: Blood Diamond: Doublethink and Deception over those Worthless Rocks of Desire

Rick Hines and Keith Harmon Snow
Global Research: Centre for Research on Globalization
2007-06-01 04:14:00

"All that was needed was an unending series of victories over your own memory. 'Reality control,' they called it; in Newspeak, 'doublethink.'" George Orwell, 1984.

Comment on this SOTT Focus

---

Sarkozy Says Dollar Drop Risks Triggering Trade War

Francois de Beaupuy
Bloomberg
2007-11-08 03:24:00

French President Nicolas Sarkozy told a joint session of the U.S. Congress the Bush administration must stem the dollar's plunge or risk triggering a trade war.

"The dollar cannot remain 'someone else's problem,''' Sarkozy said today on Capitol Hill. "If we are not careful, monetary disarray could morph into economic war. We would all be its victims.''






Comment on this SOTT Focus

---

Sterling hits $2.10 as dollar is dumped

Richard Blackden
Telegraph.co.uk
2007-11-08 03:20:00

Sterling has pushed through the $2.10 barrier for the first time in 26 years after the Chinese government indicated it is prepared to diversify some of its huge foreign-exchange reserves.

The pound stormed to as high as $2.1021 in trading in London, a level not seen since the early Thatcher era, and many currency experts now predict it go higher despite signs that the UK economy is slowing.

Comment on this SOTT Focus

---

Chinese lawmaker says China should balance euro, dollar in reserves


Yahoo News
2007-11-07 21:52:00

China delivered a one-two punch to the dollar as a top lawmaker suggested a bigger role for the euro in its $1.43 trillion hoard of foreign reserves and a central banker said the dollar is losing its global currency status.

The euro hit a record high above $1.47 following remarks on Wednesday by Cheng Siwei, vice-chairman of the standing committee of the National People's Congress, China's parliament, pointing to diversification of the country's reserves.

Comment on this SOTT Focus

---

Seven Countries Considering Abandoning the US Dollar (and what it means)

Jessica Hupp
currencytrading.net
2007-11-06 17:52:00

It's no secret that the dollar is on a downward spiral. Its value is dropping, and the Fed isn't doing a whole lot to change that. As a result, a number of countries are considering a shift away from the dollar to preserve their assets. These are seven of the countries currently considering a move from the dollar, and how they'll have an effect on its value and the US economy.

Comment on this SOTT Focus

---
The Living Planet
---
UK: North Sea Tidal Surge Flood Warning, "extreme danger to life and property"


BBC
2007-11-08 21:36:00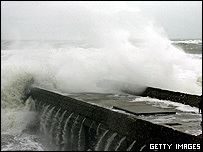 ©Getty Images
Residents have been warned to watch the weather and tides



A tidal surge in the North Sea has sparked severe flood warnings and evacuations on England's east coast.

Prime Minister Gordon Brown has held an emergency Cobra committee meeting and the Environment Agency has warned of "extreme danger to life and property".

Comment on this SOTT Focus

---

Wind Patterns Spur Fla. Red Tide Blooms

Randolph E. Schmid
Associated Press
2007-11-07 23:11:00

Harmful red tide blooms along Florida's west coast in the fall are spurred when seasonal changes in wind patterns move nutrients east from the Mississippi River, scientists reported Wednesday.


Comment on this SOTT Focus

---

Record heat continues in Arizona, but why are temps so hot?

Sarah Walters
12 News
2007-11-06 22:22:00

After the warmest summer on record since records were first recorded in 1895, we're moving into to fall with record temperatures as well. Monday, we broke our old record of 92 in 1980 at Phoenix Sky Harbor with a high of 93. A strong area of high pressure will continue to dominate our weather for the rest of the work week, therefore, near, or above record high temps will continue. There is relief in the forecast, by the weekend, as a Pacific storm will bring cooler temps and a chance of rain for parts of the state.



Comment on this SOTT Focus

---

Floods hit Somalia, thousands flee


Agence France Presse
2007-11-06 22:16:00

Hundreds of families were fleeing their homes in Somalia's southern region of Lower Shabelle, where floods swept villages and destroyed crops, residents and witnesses said Tuesday.

Local elder Abdi Omar Hirabe said floods engulfed the villages of War Gedow, Malable and Dolo Dhere, about 60 kilometres (40 miles) south of the war-torn capital Mogadishu.


©Unknown
Comment on this SOTT Focus
---

Indonesia: Anak Krakatau Volcano Spews Red-hot Lava Flares


Bernama - Malaysian National News Agency
2007-11-06 19:41:00

The Anak Krakatau volcano in the Sunda Strait today began to spew red-hot lava flares 500 to 700 metres into the sky from its southern crater. The volcano has been showing signs of increased activity for the past 15 days.

Comment on this SOTT Focus

---

Tropical storm Noel causes heavy losses in Cuba

Bi Mingxin
Xinhua
2007-11-07 19:34:00

Tropical storm Noel has caused heavy losses in many Cuban provinces, the Juventud Rebelde (Rebel Youth) newspaper said Tuesday.

More than 40,000 people are living in emergency shelters in the Cuban province of Granma as a result of the torrential rain that came with the storm. In the worst-hit town of Rio Cauto, 20,400 residents, or 40 percent of the population, have been evacuated to the cities of Bayamo and Manzanillo after the Cauto, the largest river in the country, burst its banks.

Comment on this SOTT Focus

---

Tropical storm Peipah enters South China Sea


Xinhua
2007-11-05 22:28:00

Tropical storm Peipah, the 22nd this year, has entered the South China Sea, the meteorological observatory in South China's island province of Hainan said Monday.

Peipah was located in the eastern South China Sea at 8:00 am Monday, packing winds up to 108 kilometers per hour, the observatory said. Peipah intensified into a "super" tropical storm before noon Sunday and its center is moving westward at a speed of 15 kph.

Comment on this SOTT Focus

---
Health & Wellness
---
Sunbathing Cuts Breast Cancer Risk in Half


Mercola.com
2007-11-08 16:49:00

Exposure to sunlight may reduce your risk of advanced breast cancer, according to new research from Stanford University.

The study followed 4,000 women between the ages of 35 and 79, and evaluated the effects of long-term sun exposure. Women with a light skin color who had high sun exposure had half the risk of developing advanced breast cancer (cancer that has spread beyond the breast) as women with low sun exposure.

Comment on this SOTT Focus

---

Health experts puzzled by mysterious Angola outbreak

Zoe Eisenstein
Reuters
2007-11-08 15:52:00

International health officials are investigating the emergence of a mysterious disease in Angola that has killed at least four people and sickened more than 200.

The illness, which leads to weakness, muscular spasms, mental confusion and speech impairment, surfaced in Cacuaco, near Luanda, in early October, the World Health Organization (WHO) said in a press release sent to Reuters late on Tuesday.

It has since spread to seven neighbourhoods in the municipality, about 20 km (12.5 miles) north of the Angolan capital and home to some 200,000 people.

"As of 1st of November, more than 200 cases including four deaths have been reported," the WHO said in its statement.

Comment on this SOTT Focus

---

Israeli stores recall toy found with elements of date-rape drug

Barr Hayoun
Haaretz
2007-11-08 13:03:00

Stores in Israel on Thursday recalled a China-made toy after scientists in Australia found that similar toys contained a chemical that converts into a powerful date rape drug when ingested.

The toys, seized in Hong Kong, were being tested Thursday. At least five children in the United States and Australia have been hospitalized after swallowing the toy beads, which are used in arts and crafts projects. They can be arranged into designs and fused when sprayed with water.

Comment on this SOTT Focus

---

Failed AIDS vaccine may have increased infection risk

Mira Oberman
Agence France-Presse
2007-11-08 12:03:00

A once-promising vaccine for AIDS may have inadvertently increased the infection risk of people participating in clinical trials, researchers said Wednesday.

Comment on this SOTT Focus

---

Flashback: Officials say vaccine caused Nigeria polio

Maria Cheng
Associated Press
2007-10-06 00:25:00

A polio outbreak in Nigeria was caused by the vaccine designed to stop it, international health officials say, leaving at least 69 children paralyzed.

It is a frightening paradox in a part of the world that already distrusts western vaccines, making it even tougher to stamp out age-old diseases.

The outbreak was caused by the live polio virus that is used in vaccines given orally - the preferred method in developing countries because it is cheaper and doesn't require medical training to dispense.



Comment on this SOTT Focus

---

Goodbye Selfish-Gene: A New Upheaval in the Science of Human Behavior

Dan Agin
The Huffington Post
2007-11-08 09:31:00

For nearly half a century, the evolution of human behavior has been presented to the public framed by the ideas of Edward O. Wilson, Richard Dawkins, and a cohort of sociobiologists, evolutionary psychologists, and media gene-mongers. The scientific basis for the frame is the idea that the focus of Darwinian natural selection is the selfish gene, selection always acting within groups and never between groups -- individual selection rather than group selection, the unit of selection the gene. From this has followed the selfish-gene evolutionary analysis of various human behaviors, especially the analysis of altruism.

Comment on this SOTT Focus

---

Children need chickenpox jab, say doctors

Rebecca Smith
Daily Telegraph
2007-11-08 04:55:00

All children should be vaccinated against chickenpox after new research showed the disease caused the deaths of six youngsters in one year, doctors have urged.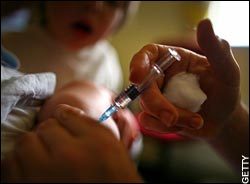 ©Getty
Parents are already worried about the number of jabs administered to children
Comment on this SOTT Focus
---

Hide your old pills in poop, government says


Reuters
2007-11-08 01:43:00

Got some leftover drugs -- the kind that someone else might want to use, such as painkillers or stimulants? Wrap them up in used kitty litter or other pet droppings, the government advises.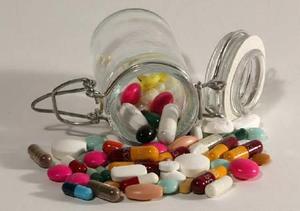 ©REUTERS/Files
Comment on this SOTT Focus
---

Safety agency issues new batch of toy recalls

Karey Wutkowski
Reuters
2007-11-08 01:20:00

More recalls of lead-tainted toys made in China were announced on Wednesday by the U.S. Consumer Product Safety Commission, including 380,000 toy cars sold at Dollar General stores.

Other warnings included smaller recalls of Dizzy Ducks music boxes, Winnie-the-Pooh spinning tops, "Big Red" wagons, Dragster and Funny Car toys, and Duck Family collectible wind-up toys, all because of paint with unsafe levels of lead.

Comment on this SOTT Focus

---

Sunbathing 'slows ageing process'


Telegraph
2007-11-07 23:18:00

Sunbathing can slow the ageing process by up to five years, according to new research.

Scientists have found that people who avoid the sun, or have inadequate vitamin D in their diet, are subject to genetic damage associated with ageing and age-related illnesses.

Comment on this SOTT Focus

---

Study Connects Pill to Artery Buildups

Marilynn Marchine
Associated Press
2007-11-07 22:20:00

ORLANDO, Fla. - A troubling study from Belgium hints that long-term use of oral contraceptives _ at least the high-estrogen ones sold decades ago _ might increase the chances of having artery buildups that can raise the risk of heart disease.

Comment on this SOTT Focus

---

Hallucinogenic drug found in Christmas toy

Harry Wallop
Telegraph.co.uk
2007-11-07 19:00:00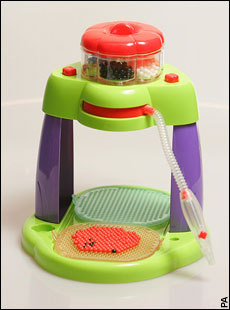 ©PA
Bindeez had been tipped as one of the must-have toys this Christmas



A popular toy has been withdrawn from shops because of fears it may contain a potentially lethal hallucinogenic drug.

Bindeez, which allows young children to make animals and other shapes from beads, were predicted to be a popular present this Christmas.

Retailers, including Woolworths and Argos, withdrew the sets after Moose Entertainment, an Australian company that designed the product, admitted that a "small number" of children in Australia needed treatment after swallowing the beads.

Comment on this SOTT Focus

---

Flashback: Anti-smoking agenda 'caused air pollution problem to be obscured'

Sarah Boseley
The Guardian
2002-12-09 18:22:00

Governments concealed the huge threat to public health caused by air pollution in the wake of the great London smog 50 years ago, and attempted to shift all the blame on to cigarette smoking, a medical historian will allege today.

Comment on this SOTT Focus

---
Science & Technology
---
'Polar rain' is triggering new kind of aurora

Catherine Brahic
New Scientist
2007-11-08 17:13:00

A previously undiscovered type of aurora could be brightening the skies over the poles. That's the conclusion from satellite images of the poles showing the new phenomenon above Antarctic in 2004.

The conventional aurora borealis in the Arctic and aurora australis in the Antarctic are typically seen as curtains of brightly coloured light descending through the atmosphere near the poles. The light is generated when electrons from the solar wind become trapped and accelerated by the Earth's magnetic field to energies in excess of 1 kiloelectronvolt.


©GRL/Zhang
A series of satellite images shows the wave of high-energy polar rain moving through the centre of a ring of aurora australis on 22 July 2004
Comment on this SOTT Focus
---

NASA pressed to avert catastrophic Deep Impact

Jitendra Joshi
AFP / Yahoo! News
2007-11-08 20:39:00

NASA penny-pinching risks exposing humankind to a planetary catastrophe if a big enough asteroid evades detection and slams into Earth, US lawmakers warned Thursday.

But the US space agency said the chances of a new "Near-Earth Object" (NEO) like the one that wiped out the dinosaurs were too remote to divert scarce resources.

Comment on this SOTT Focus

---

Mysterious Cosmic Rays Traced At Last To Source


Wired Science
2007-11-08 15:48:00

An international team of researchers has taken a key step in figuring out the source of cosmic rays that have puzzled scientists for decades.

Cosmic rays are protons or whole atomic nuclei that have been flung into space to travel at near the speed of light. They come in different varieties, with low- and medium-energy rays produced by exploding stars, or even by our own sun.

Comment on this SOTT Focus

---

Flashback: Elephants buzz off at the sound of bees

Andy Coghlan
New Scientist
2007-10-08 09:51:00

African farmers have tried everything to stop errant elephants from trampling over their land and crops: from burning tyres and shining torches, to erecting physical barriers. Now, it seems, bees could be the answer to their prayers.

Experiments carried out by Lucy King of the University of Oxford and colleagues suggest that even the sound of bees is enough to send elephants scampering away instantly.

"They really bolted," says King, who played 4-minute recordings of bees to 17 herds of elephants in Kenya's Buffalo Springs and Samburo National Reserves. "One herd even ran across a river to get away," she adds.

Comment on this SOTT Focus

---

Hypertime -- why we need 2 dimensions of time


New Scientist
2007-11-08 09:43:00

Time ain't what it used to be.

A hundred years or so ago, we thought that the seconds ticked away predictably. Tick followed tock, followed tick.

And clocks ran...well, like clockwork. Then along came Einstein and everything changed.

His theories of relativity dealt a blow to our naive ideas about time. Hitch a ride on a rocket travelling close to the speed of light, and time slows to a virtual standstill. The same happens if you park near a black hole and feel its awesome gravity. Even worse, space-time becomes so warped inside a black hole that space and time actually switch places.

Now just as we're getting to grips with time's weirdness, one daring physicist has dropped another bombshell. "There isn't just one dimension of time," says Itzhak Bars of the University of Southern California in Los Angeles. "There are two. One whole dimension has until now gone entirely unnoticed by us."

Comment on this SOTT Focus

---

Crater From 1908 Russian Space Impact Found, Team Says

Maria Cristina Valsecchi
National Geographic
2007-11-08 06:06:00

Almost a century after a mysterious explosion in Russia flattened a huge swath of Siberian forest, scientists have found what they believe is a crater made by the cosmic object that made the blast.

The crater was discovered under a lake near the Podkamennaya Tunguska River in western Siberia, where the cataclysm, known as the Tunguska event, took place.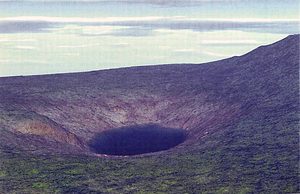 ©www-th.bo.infn.it/tunguska / University of Bologna
A three-dimensional rendering of Lake Cheko in Tunguska, Siberia. The level of the lake is lowered 40 meters (131 feet) to emphasize its cone-like shape.
Comment on this SOTT Focus
---

Go Ahead, Rationalize. Monkeys Do It, Too.

John Tierney
New York Times
2007-11-06 04:03:00

For half a century, social psychologists have been trying to figure out the human gift for rationalizing irrational behavior. Why did we evolve with brains that salute our shrewdness for buying the neon yellow car with bad gas mileage? The brain keeps sending one message - Yesss! Genius! - while our friends and family are saying, "Well... "

This self-delusion, the result of what's called cognitive dissonance, has been demonstrated over and over by researchers who have come up with increasingly elaborate explanations for it. Psychologists have suggested we hone our skills of rationalization in order to impress others, reaffirm our "moral integrity" and protect our "self-concept" and feeling of "global self-worth."



Comment on this SOTT Focus

---

Australian scientists decode whale sounds

Tessa Dunlop
Reuters
2007-11-08 01:36:00

Australian scientists studying humpback whales sounds say they have begun to decode the whale's mysterious communication system, identifying male pick-up lines and motherly warnings.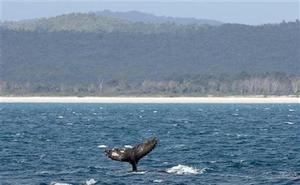 ©REUTERS/Russell Boyce
A humpback whale performs a "tail slap" by slapping its tail flukes on the surface of the water in Hervey Bay off the east coast of Australia in this file photo from Aug. 7, 2006.
Comment on this SOTT Focus
---

Discovery's Return Marks Completion Of Esperia Mission


Space Travel
2007-11-08 00:42:00

Space Shuttle Discovery landed in Cape Canaveral, Florida this evening at 19:01 CET (18:01 UT), completing one of the most complex assembly missions to the International Space Station to date, bringing back seven crew members, including ESA astronaut Paolo Nespoli.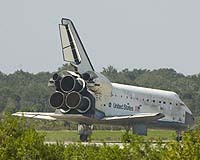 ©ESA - S. Corvaja 2007
Space shuttle Discovery
Comment on this SOTT Focus
---

Engineered Weathering Process Could Mitigate Global Warming


Terra Daily
2007-11-08 00:18:00

Researchers at Harvard University and Pennsylvania State University have invented a technology, inspired by nature, to reduce the accumulation of atmospheric carbon dioxide (CO2) caused by human emissions. By electrochemically removing hydrochloric acid from the ocean and then neutralizing the acid by reaction with silicate (volcanic) rocks, the researchers say they can accelerate natural chemical weathering, permanently transferring CO2 from the atmosphere to the ocean.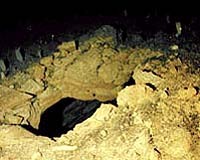 ©Unknown
As weathering dissolves more continental rock, more carbon is permanently transferred from the atmosphere to the ocean and ultimately to the sediments.
Comment on this SOTT Focus
---

Repair Shops for Broken DNA

Patrick L Barry
http://science.nasa.gov/
2007-11-07 23:42:00

A stray bullet rips through the command center, blowing holes in vital equipment and damaging the data archives. Repair teams spring into action. The damage must be patched up quickly or the control systems could go haywire. It's literally a matter of life or death, and a decision must be made: try to fix the damage in place, or move the broken parts to the repair shop.

This is a drama that unfolds every day in the microscopic world inside the cells of astronauts. High-speed particles of space radiation zip through an astronaut's body. Occasionally, one of these particles will strike and break a strand of DNA. Because DNA carries a cell's genetic information and directs its behavior, broken DNA can make a cell grow out of control and even lead to cancer.



Comment on this SOTT Focus

---

PCs Could Run Multiple Operating Systems

Peter Svensson
Associated Press
2007-11-07 19:27:00

Tired of Windows? The next generation of laptops may let you jump from one operating system to another to play movies, surf the Web or read e-mail.

Phoenix Technologies Ltd., a leading maker of the software that controls Windows computers most basic workings, announced this week that it will offer a feature it calls HyperSpace to laptop manufacturers.

Woody Hobbs, the Milpitas, Calif.-based company's chief executive, said the first application of the technology probably will show up next summer in the shape of laptops that can play DVDs outside Windows.

User will be able to boot in a few seconds straight into the DVD player, skipping the longer Windows startup, or switch to the DVD player from Windows. If Windows is running at the same time, it can be put in sleep mode, prolonging battery life.

Comment on this SOTT Focus

---
Our Haunted Planet
---
Mystery fires hit village

Victor Hlungwani
Sowetan News
2007-11-08 03:20:00

The community of Mapuve, outside Giyani in Limpopo, is living in fear after mysterious fires burnt 14 houses in the past few days.

The fires destroyed properties and left many villagers homeless. The mystery fires started last week. When they initially started, the villagers did not take them seriously. But when more houses were burnt down, they began suspecting that someone was responsible.

Comment on this SOTT Focus

---
Don't Panic! Lighten Up!
---
US: Mysterious grave robbery puzzles New Hampshire town

Martin Finucane
The Boston Globe
2007-11-07 17:04:00

After she died in 1824 at the age of 30, Sarah Symonds rested in an out-of-the-way cemetery in the small town of Hillsborough, N.H., for nearly 200 years.

But sometime around Halloween her sleep was disturbed. Someone dug up her coffin and her remains, leaving behind only a few shards of wood, a meticulously dug hole -- and a mystery for the local police.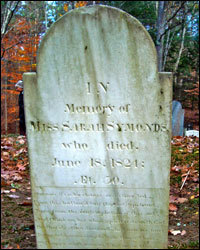 ©Gilman Shattuck
Comment on this SOTT Focus
---

Peru: Library books returned after 126 years


Associated Press
2007-11-08 15:57:00

Chile has returned 3,778 books that its military had taken from Peru's national library - more than 126 years overdue.

Chilean soldiers pillaged the library in 1881 after capturing the Peruvian capital, Lima, during the 1879-1883 War of the Pacific.

The volumes, written in Greek, Latin, French and Spanish, some with full-page colonial-era maps, dated from the 16th to 19th centuries. Chile shipped the books, most in excellent condition, to Peru this week via DHL, where they'll be returned to Lima's national library.

Comment on this SOTT Focus

---

German steeple challenges leaning tower of Pisa

Naomi Kresge and Golnar Motevalli
Reuters
2007-11-07 10:14:00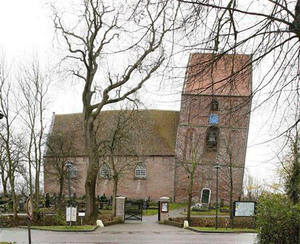 ©Reuters



The Guinness Book of World Records has ruled that a church steeple in Germany, not the famous leaning tower of Pisa, is the most tilted tower in the world.

The 25.7-metre steeple tilts at an angle of 5.07 degrees, while the tower of Pisa tilts at just 3.97 degrees, said Olaf Kuchenbecker, head of Guinness's German edition.

Comment on this SOTT Focus

---

It's a dog's life as the world's tallest pooch meets the smallest

Claire Bates
Daily Mail
2007-11-07 19:59:00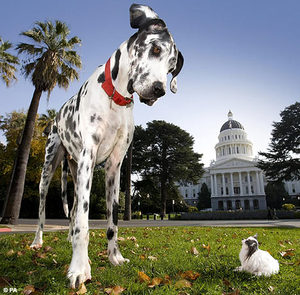 ©PA



Despite their radical difference in size, these two dogs have something in common - Gibson the Great Dane and Boo Boo the toy Chihuahua are both world record holders.

Comment on this SOTT Focus

---
---

Remember, we need your help to collect information on what is going on in your part of the world!
Send your article suggestions to: sott(at)signs-of-the-times.org

---
Click here to return to the Signs of the Times Archive
Click here for today's Signs Page